When you first think of Edinburgh, you might not immediately think "city of love."
In fact, it's not a city of love, but a city of medieval history, fascinating castles, unique pubs, world famous whiskey and ghost stories galore.
But, I'll let you in on a secret – there are plenty of romantic things to do in Edinburgh, including the list I've mentioned and many more restaurants, hotels, attractions and parks that make for the perfect Edinburgh date.
It's also super easy to take the train from London to Edinburgh if you're starting your journey in England.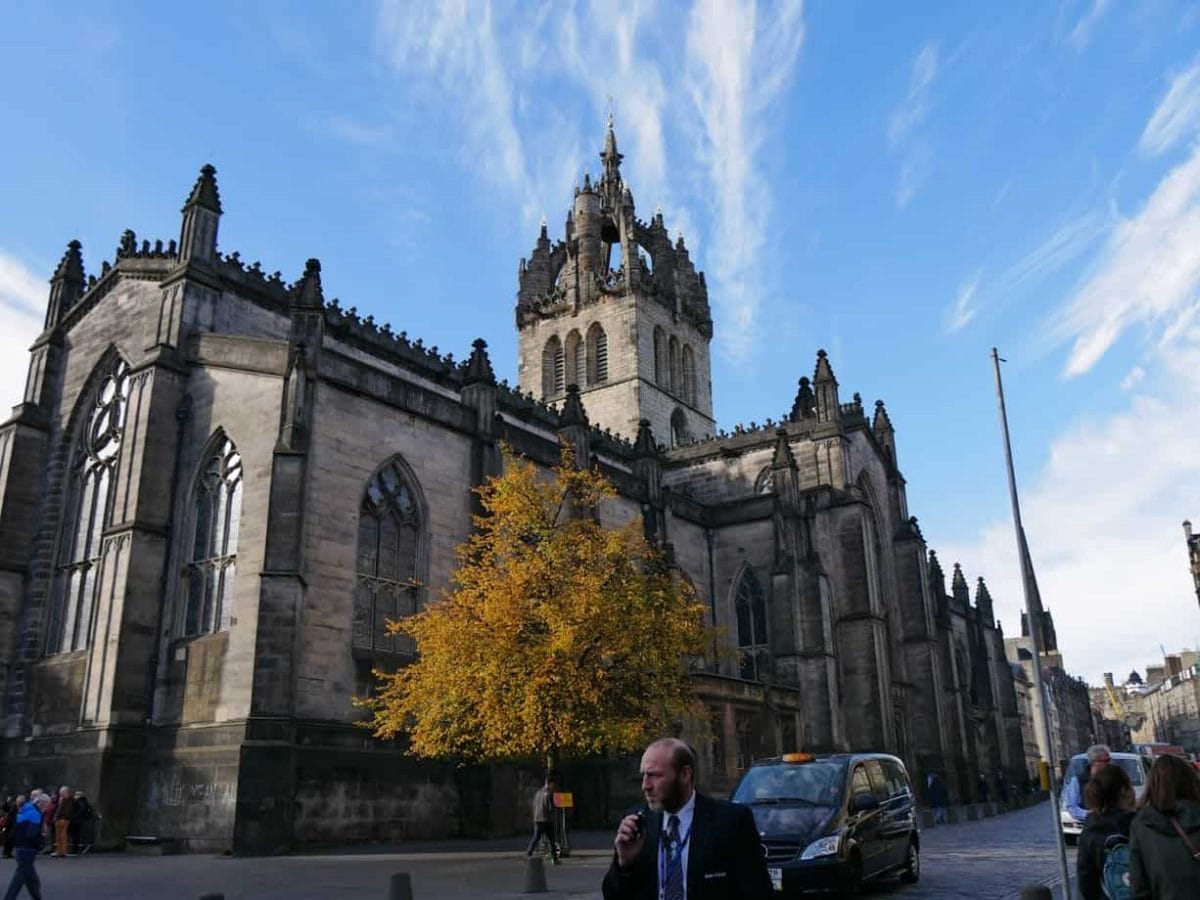 You might not be paddling your way through waterways on a gondola or sitting in front of the Eiffel Tower with a picnic, but you can find things to do for couples in Edinburgh that are far more authentic, gritty, fun and diverse.
To help you plan some romantic things to do in Edinburgh, I've put together my couple's guide to the city, including things to do in Edinburgh for artsy couples, what to do in Edinburgh for outdoor lovers, and Edinburgh date ideas for the foodies.
GET A

FREE

UK GUIDE and ACCESS TO MY PLANNING FB GROUP
With 50+ pages of helpful travel tips and the "best of" UK lists, this is your ad-free key to your UK trip.
There's a little something for everyone, and whether you're on your very first date or celebrating your 50th wedding anniversary, here's to enjoying the beauty and friendliness of one of Scotland's most gorgeous cities (or consider one of these amazing day trips from Edinburgh for even more options!)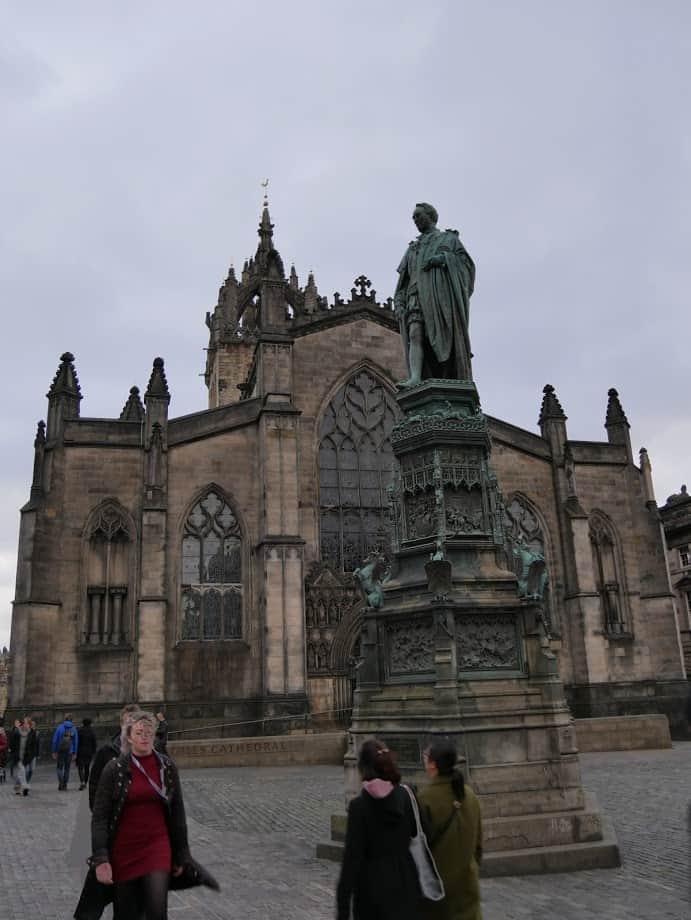 Artsy Things for Couples to Do in Edinburgh
Enjoy looking at modern art?
Want to feel creative with your date?
Interested in watching performances and soaking in other people's talents while telling your significant other that you can definitely do that too?
This list of romantic things to do in Edinburgh for art lovers is for you!
1. The Scotsman Picturehouse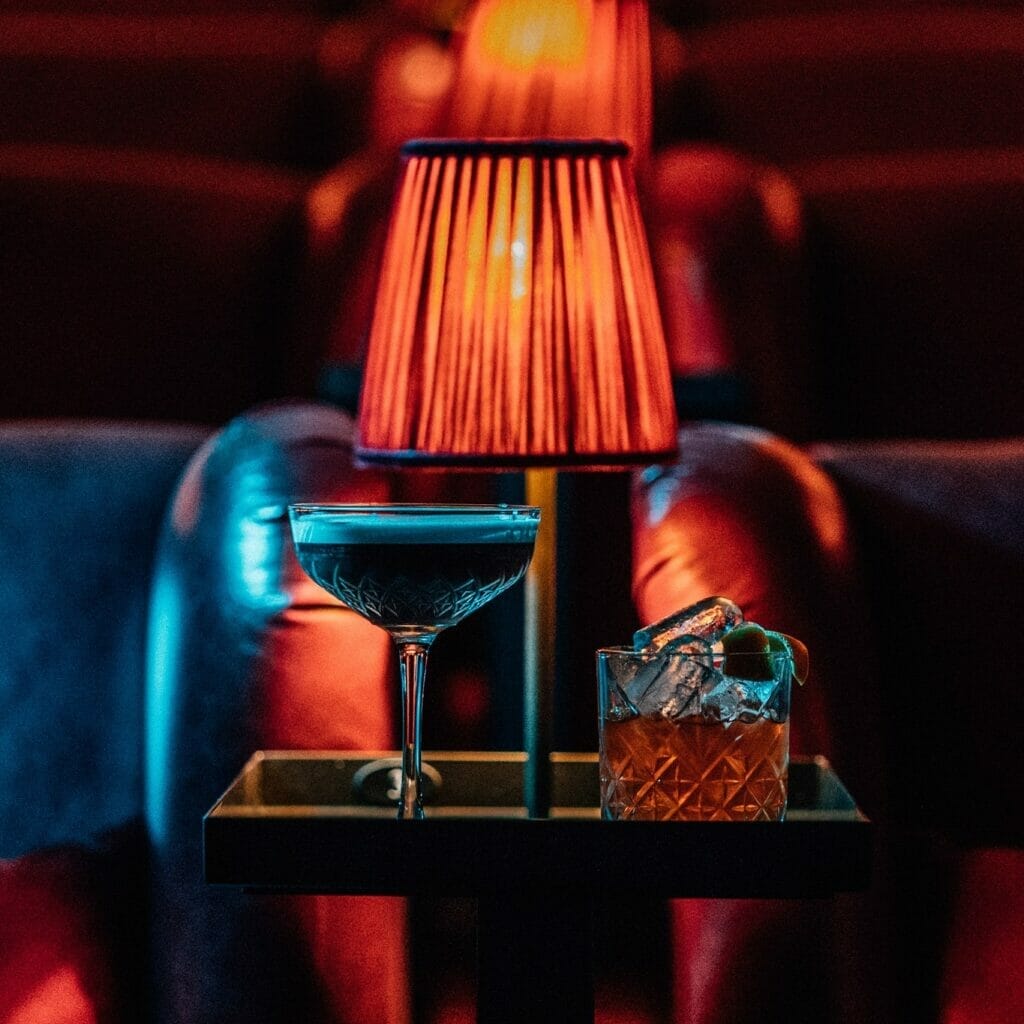 Anyone can go to a cinema like the Odeon or Vue to see the latest release, but artsy couples may want to check out some indie filmhouses that will introduce you to a whole new world of film from around the world.
The Scotsman Pictureshouse is one of Edinburgh's most popular indie filmhouses if you want a cultural night out.
The curation of content here isn't just about what's new or what's "cool," but about putting together a line-up that helps the audience "feel" something or makes a statement, artistic or otherwise.
2. Camera Obscura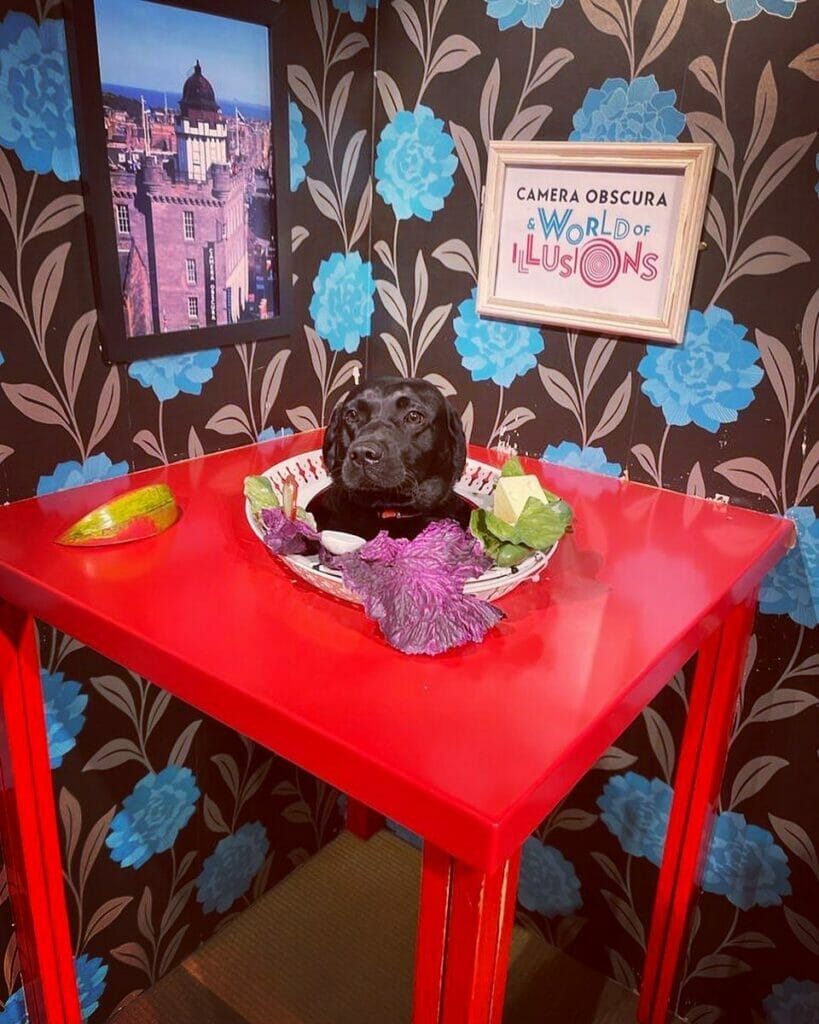 Want to see your relationship in a whole new way?
Try a trip to Camera Obscura, an optical illusion attraction in Edinburgh that features tons of different illusions as well as plays on light, sound and movement.
While Camera Obscura may not be the most romantic thing to do in Edinburgh in the same way that a luxurious spa treatment or fancy dinner would, it's a great idea for what to do in Edinburgh as a couple who want to have fun and laugh together.
3. Check Out an Edinburgh Festival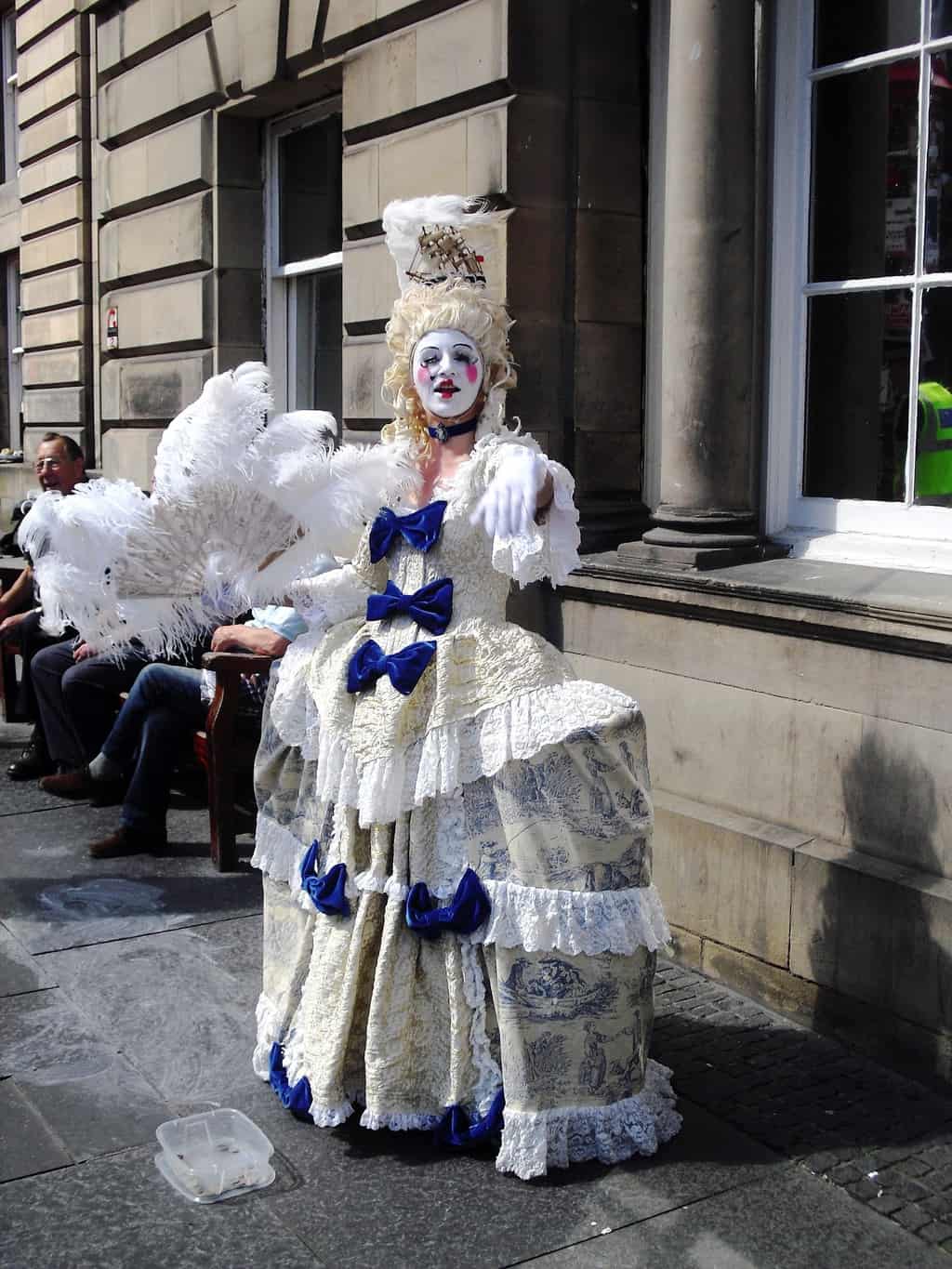 If you're planning a trip to Edinburgh for a getaway, you should consider scheduling your time there during one of its famous yearly festivals – the most popular being the Edinburgh Fringe Festival.
This festival brings the city to life in a way nothing else can and really infuses the city with a love for all things theatre and performing arts during its run.
Visiting the Edinburgh Fringe Festival as a couple is a great way to do something different and also keep your daily itinerary filled with both art and history – get tickets to a fringe show, then head up to Edinburgh Castle, then finish your night with another show and a drink on the Royal Mile.
The opportunities are endless and the conservation starters are plentiful!
4. Theatre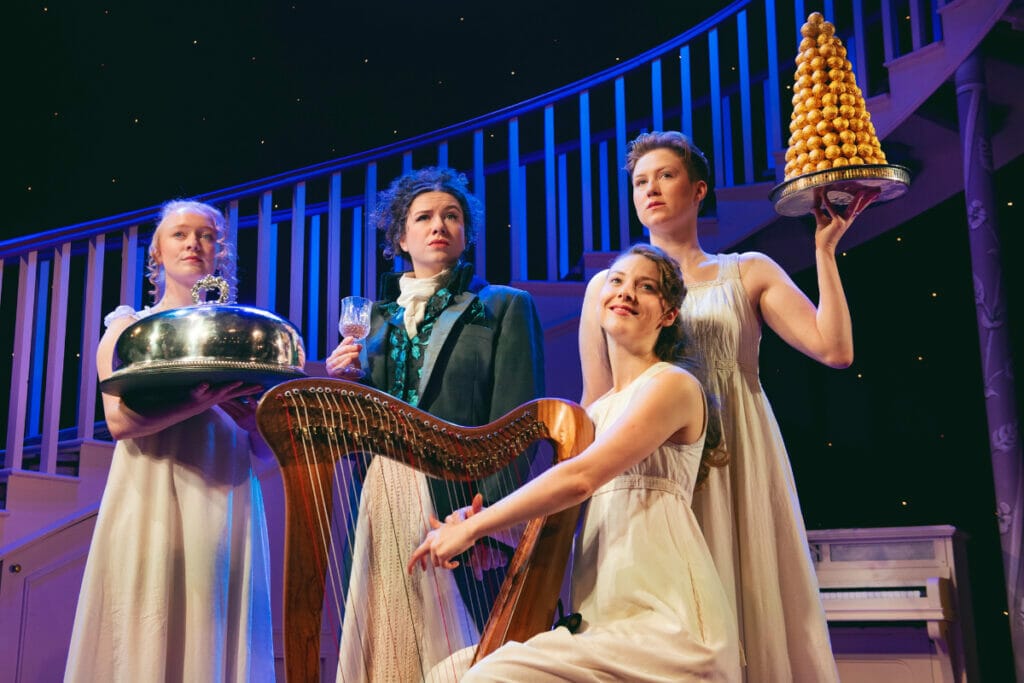 Even if you don't visit Edinburgh during the Fringe Festival, you can still take a romantic date night in Edinburgh to a theatre show.
Between top players like the Lyceum, King's Theatre and Edinburgh Playhouse, there's always a new show to see as well as some longer-standing ones.
Popular shows like Curious Incident of the Dog in the Night-time, Matilda and Shakespeare in Love have all come through Edinburgh.
5. Scottish National Gallery
If you're looking for a free Edinburgh date idea (and who doesn't love free things to do in Edinburgh?), look no further than the Scottish National Gallery.
This is Edinburgh's biggest art gallery and one of the most historic.
It houses an absolute treasure trove of masterpieces including pieces from Monet and Van Gogh.
In addition to wandering around the galleries together, couples can enjoy a bite to eat in the on-site restaurant that has gorgeous views of Princes Street Gardens and traditional Scottish food.
Museum and lunch is totally the new dinner and a movie!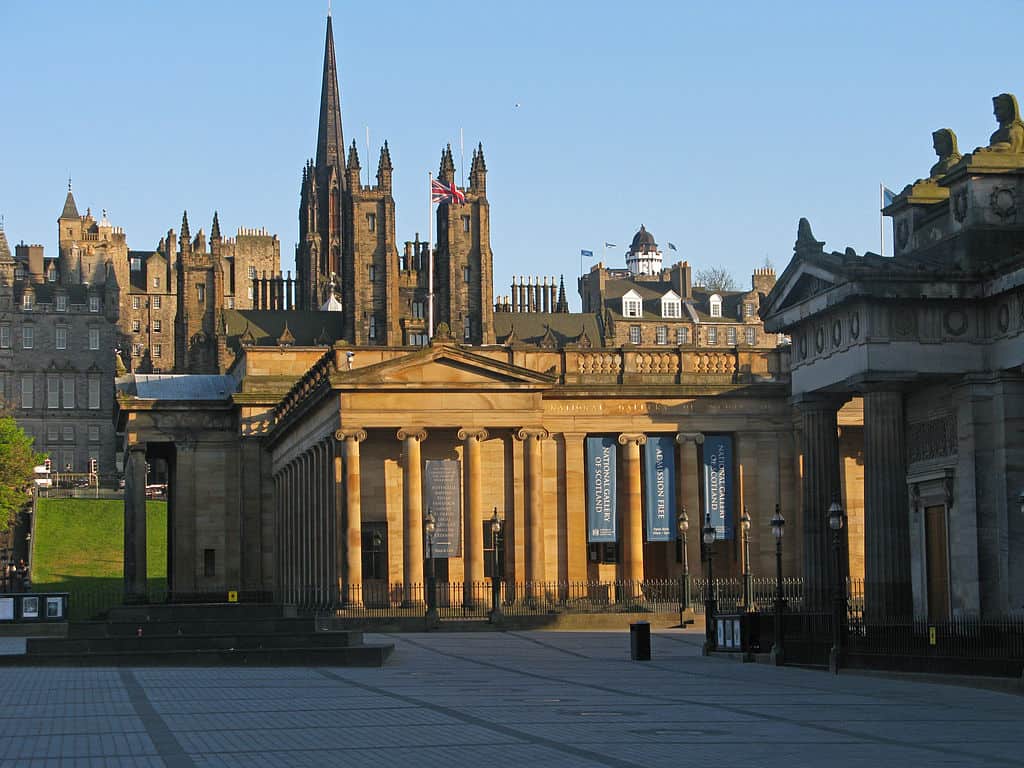 6. See Live Music at the Caves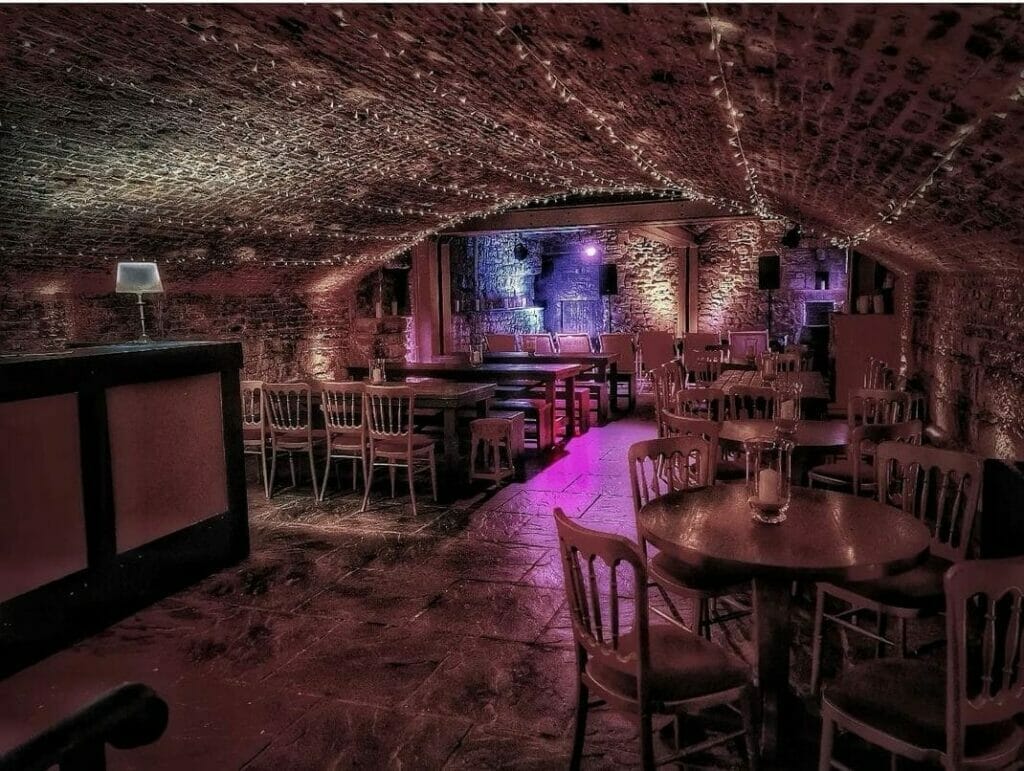 Read for a live music venue that's not only cozy, but also underground?
The Caves is an awesome venue in Edinburgh where you can catch some live music acts in what used to be a vaulted storage complex.
The dimming of the lights and atmosphere and intimacy of the live performances will turn your night into a romantic night to remember.
The Caves can also be hired out for private events, so check the event schedule ahead of time to see if any public events fit into your schedule (or, for the most romantic date night in Edinburgh ever, rent it out to get married in!)
I absolutely adore a date night when you can do something fun together and either learn a new skill or be creative in some way.
The Edinburgh Pottery Studio will help you accomplish all of that as you get to "throw" pottery with an expert!
There's something about doing art together that just helps you get to know someone in a way you haven't before, and if you're really committed to each other, you can also get your hands casted so that you can have a keepsake of the other's print for all eternity – not recommended on a first date, but I'll let you decide that for yourself!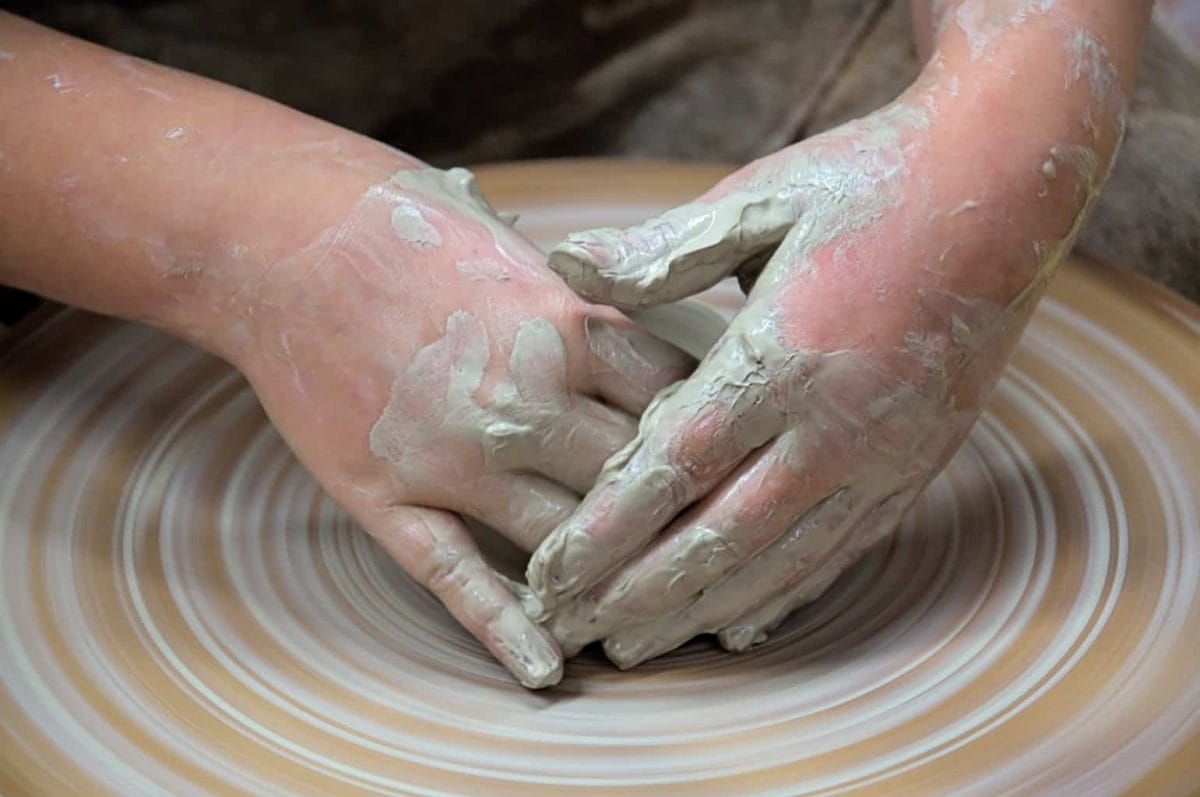 8. Stand Up Comedy
If you like to laugh and want something to do in Edinburgh for couples that is more appreciating other's creativity than your own, a stand-up comedy show is for you.
Edinburgh has loads of comedy clubs, including The Stand Comedy Club which focuses on both local acts and big touring names.
You could also try the Banshee Labyrinth which is said to be haunted (with the sounds of bad jokes? It's unclear!) and often hosts live comedy nights.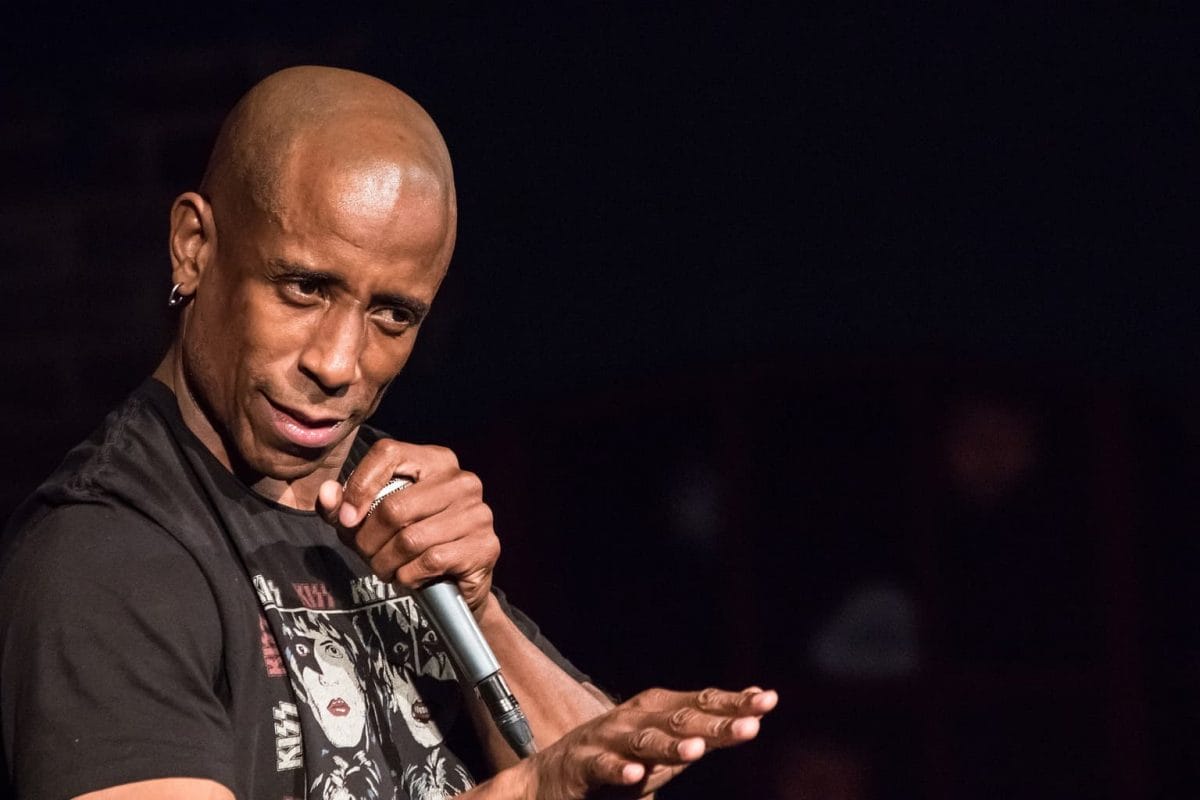 Foodie Date Ideas in Edinburgh
Foodies can get their romantic day out in Edinburgh at one of these awesome foodie date ideas in Scotland.
I've also included some options that focus on food and drinks instead of just food so you can have a well-rounded romantic occasion.
Everyone knows that chocolate is the language of love (or at least it's my language of love!).
What's even better than just eating chocolate is learning how to make your own.
Take a chocolate making course at Coco, where you can book a session and try your hand at the chocolate making process while also sampling other flavors.
If you don't have time for a class, you can still stop in to this chocolatier and shop around for some sweet treats.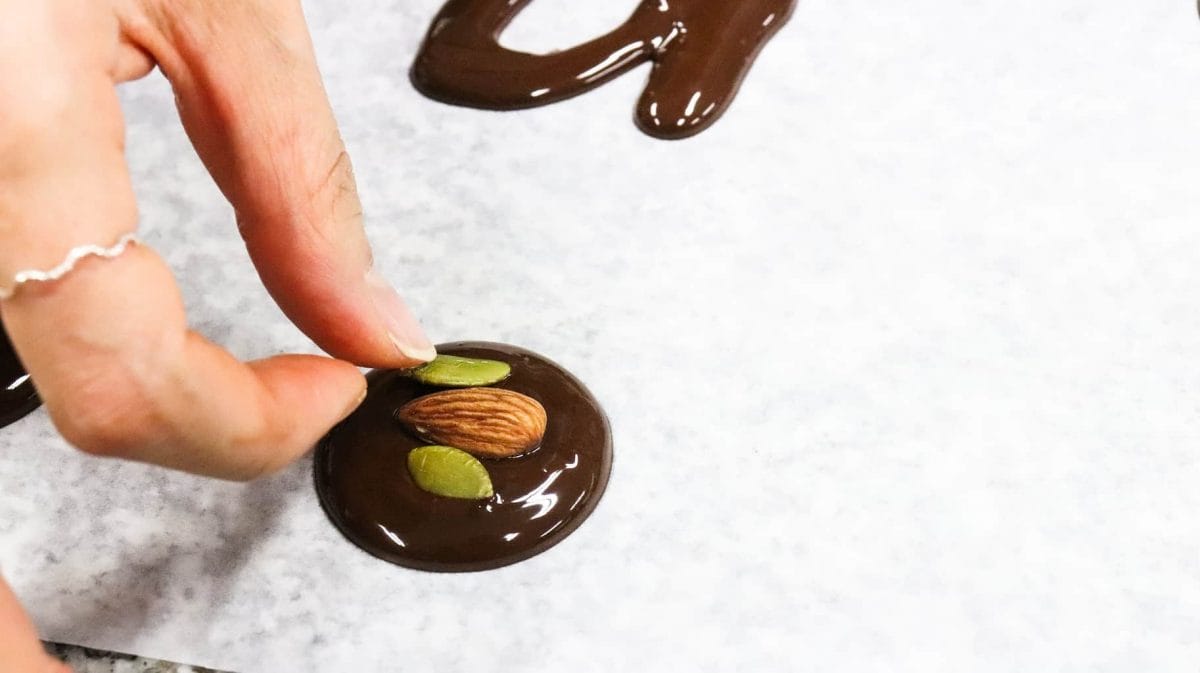 If you're wanting to introduce your taste buds to Scottish food and want to do it in a quintessentially Scottish setting, check out the Witchery, which is a short walk from Edinburgh Castle and an awesome fine dining atmosphere.
The Witchery itself is a hotel and restaurant, and the whole thing just feels magical.
It's loved by locals, visitors and even celebrities so you know you're going to get a top romantic thing to do in Edinburgh.
Choose from meat dishes including Angus beef, wild game and seafood platters, or choose some vegetarian options.
Oh, and of course there's Haggis because you're in Scotland, duh.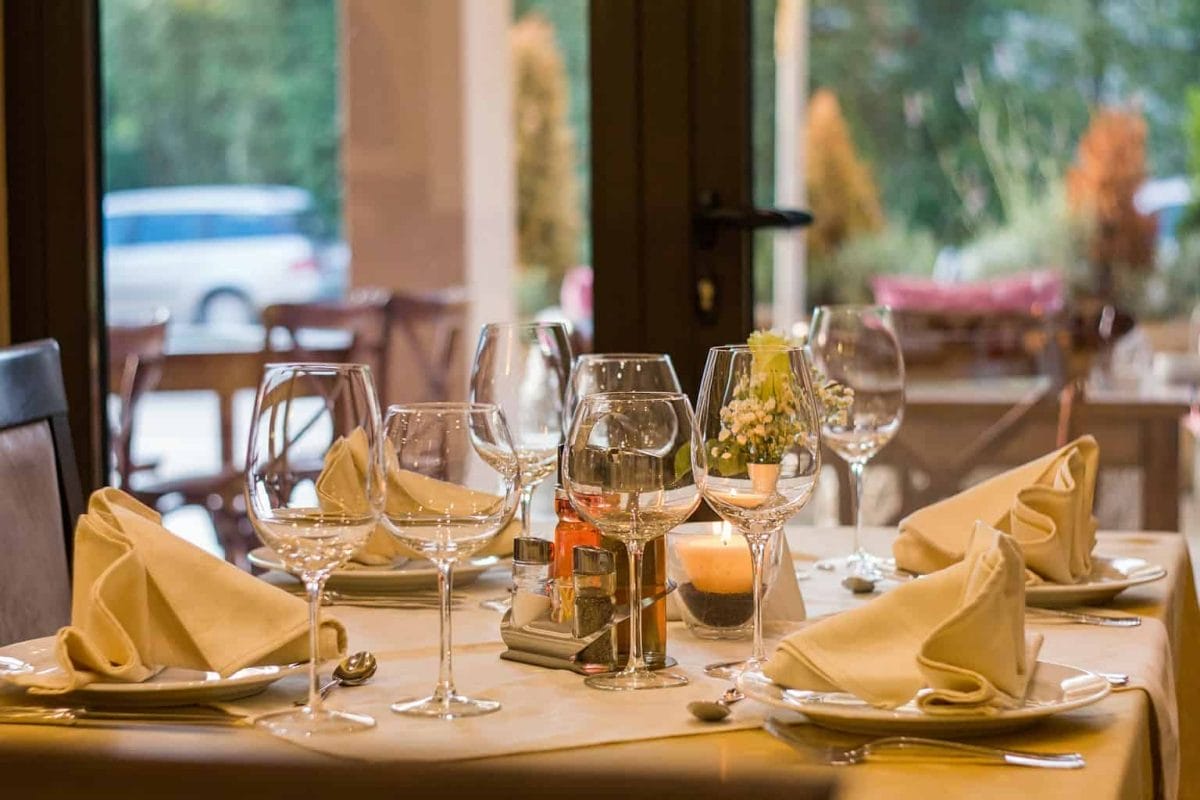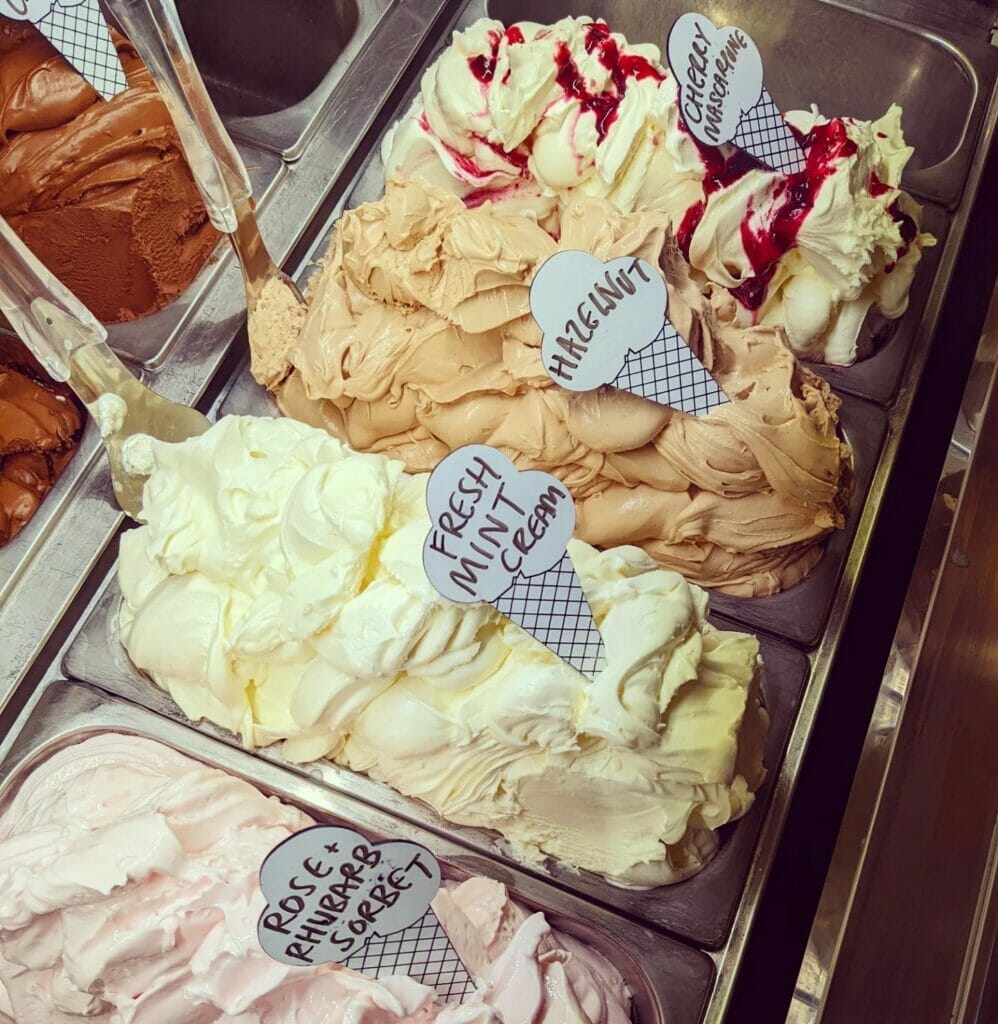 One of the best dates for me involves ice cream.
Whether it's a milkshake at a diner or an ice cream cone out in a park, I am drawn to all things ice cream and will push anyone out of my way who tries to keep me from it.
If you're an ice-cream loving couple, Mary's Milk Bar is absolutely for you.
The ice cream is made fresh every day, which means there are always new flavors on offer.
There are places to sit outside, or you can take it to go as you walk by.
And – fun fact – did you know that milk bars were popular in the UK between the 1920s and 1960s?
They were created as an alternative place for people to hang out and get fed than a pub or a tearoom.
12. Afternoon Tea
Speaking of tea, there's no denying that one of the best things to do in Edinburgh on a date is go to afternoon tea.
Dress up in your fanciest clothes and dine on tiny sandwiches and cakes while sipping on amazingly brewed regular or green tea.
One of the most popular misconceptions about afternoon tea in the UK is that people stop work to have a dedicated, sit-down afternoon tea.
It's not true at all – the type of afternoon tea that you have to book and pay for that includes sandwiches and cakes is not a traditional daily fare for most people in Edinburgh, but that doesn't mean people don't enjoy it as a special treat!
The types of afternoon teas on offer range from fancy, like the Colonnades, to quirky like Eteaket, a small tea room with purposefully mismatched China and a wonderful array of baked goods.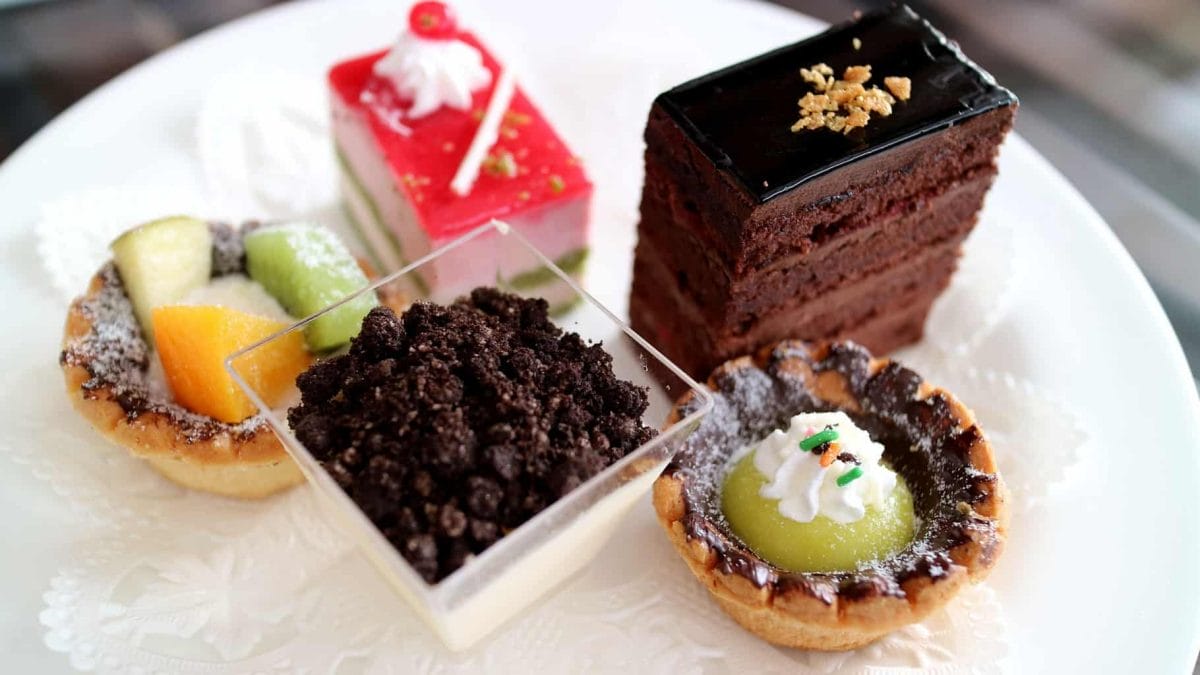 13. Pubs on Royal Mile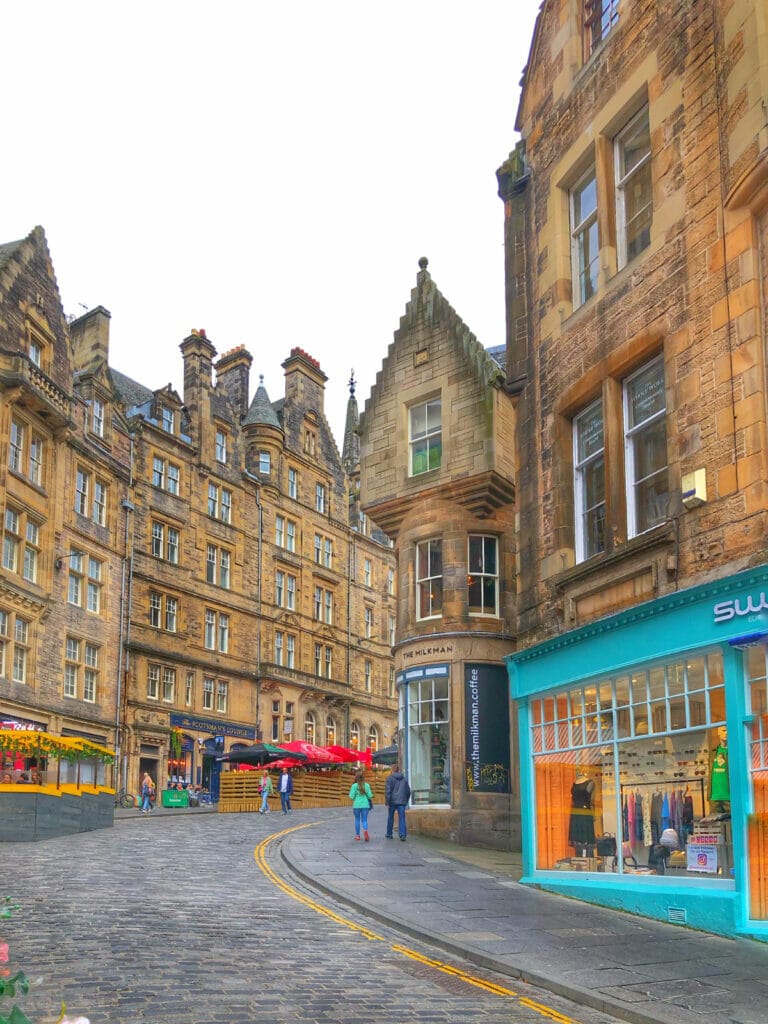 Whether you find yourself randomly on the Royal Mile while exploring some of Edinburgh's main attractions or you make it a point to spend the night in one of the pubs here, having a drink in a pub on the Royal Mile can be a great thing to do for couples in Edinburgh, particularly before you go to a theatre show or other evening event.
Not all pubs have the same vibe, so you can check out a few different ones to see what you like.
For instance, Deacon Brodies Tavern is a real ale lovers dream and has a traditional pub feel, while somewhere like Holyrood 9A is known for its fancy cocktails and gourmet burgers.
14. Gin and Distillery Tour
Whether you're big drinkers or just want to "do as the Scots do" when in Edinburgh, check out the city's gin and whiskey tours for a chance to sample some of the best around and see where these alcohols are made.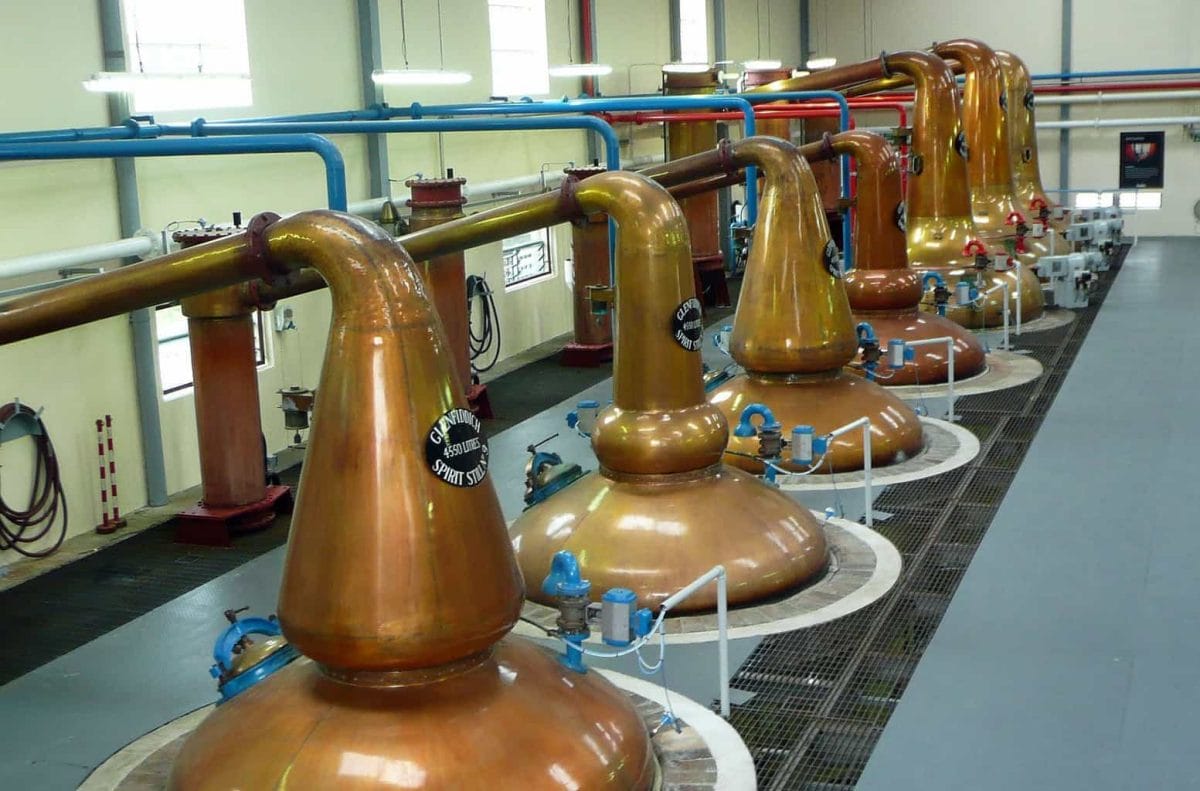 15. Take a Cooking Class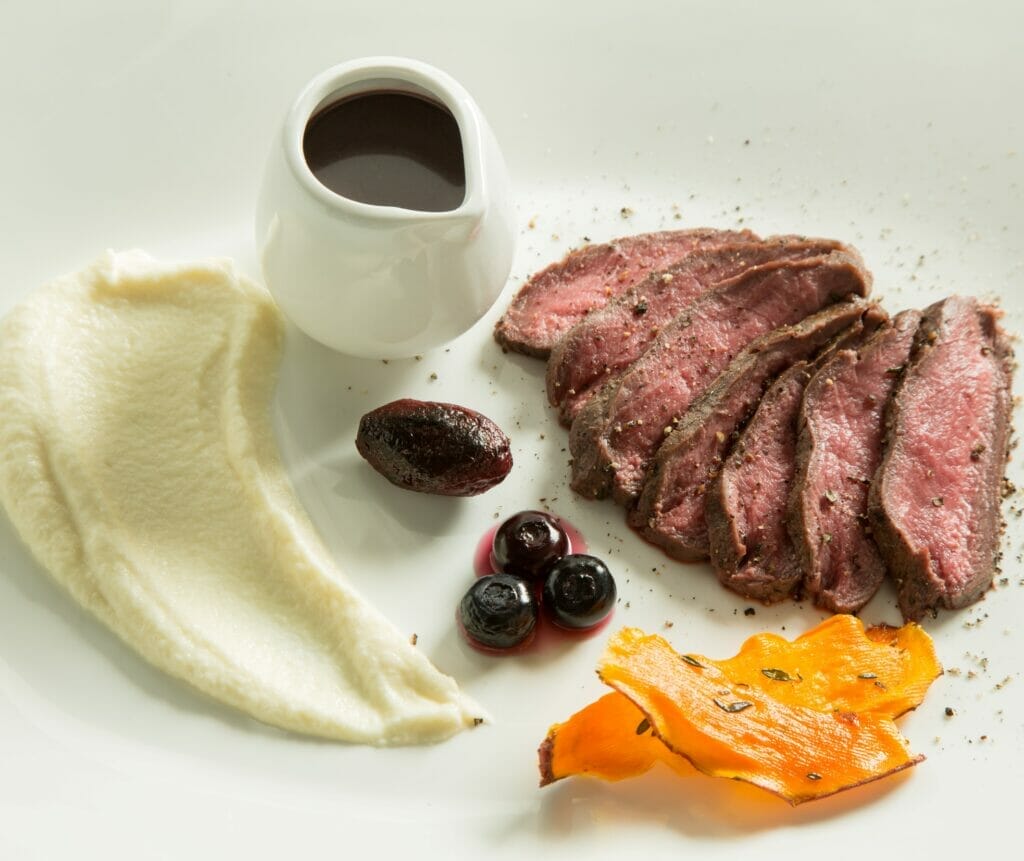 If you want to learn how to cook together and not just enjoy the food served to you, there are plenty of Edinburgh cooking classes that you could take as a couple.
One of the best cooking classes in town is found in the Edinburgh New Town Cookery School.
You can can choose from a wide variety of evening options for a perfect Edinburgh date night, including a unique beer and food matching evening!
Romantic Things to Do in Edinburgh for Outdoor Lovers
If the great outdoors are calling for you, these things to do in Edinburgh for active couples will be just what you're looking for.
I've included a variety of types of outdoor adventures so you can choose whether you'd like to just lounge around with the sun on your face or get down and dirty while hiking up a giant hill.
You can also take a road trip from Edinburgh to see other gorgeous countryside.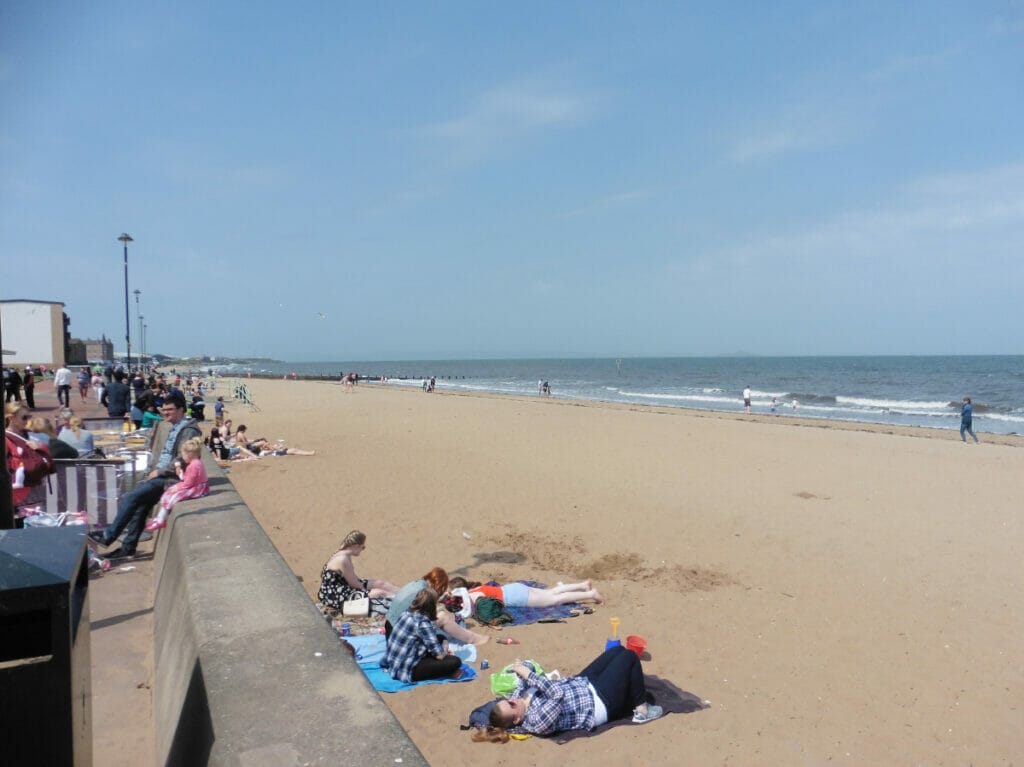 Did you have any idea there's a beach in Edinburgh?
It's true!
It's just a few miles outside of the main city center, and it's the perfect place to relax and be a beach bum for awhile.
In addition to the two miles of sandy beach to enjoy, you can also go swimming when the weather is warm enough and there are cute and quirky seaside shops to dip into.
Bring a beach blanket and lay out in the sun on a Scottish summer's day, which may not be as warm as other beaches around the world, but it's refreshing all the same!
If you have the kids in the mix, this is one of the best things to do in Edinburgh with kids.
Climbing up Arthur's Seat is one of the best ways to see Edinburgh from above – there are beautiful postcard views at the top of this hill, but you have to get up there first!
If you want an active date in Edinburgh, put on your walking shoes and climb up Arthur's Seat either the fast way up a set of intensely steep stairs or the slow way up a more meandering path.
Walk hand in hand or see who can get to the top first.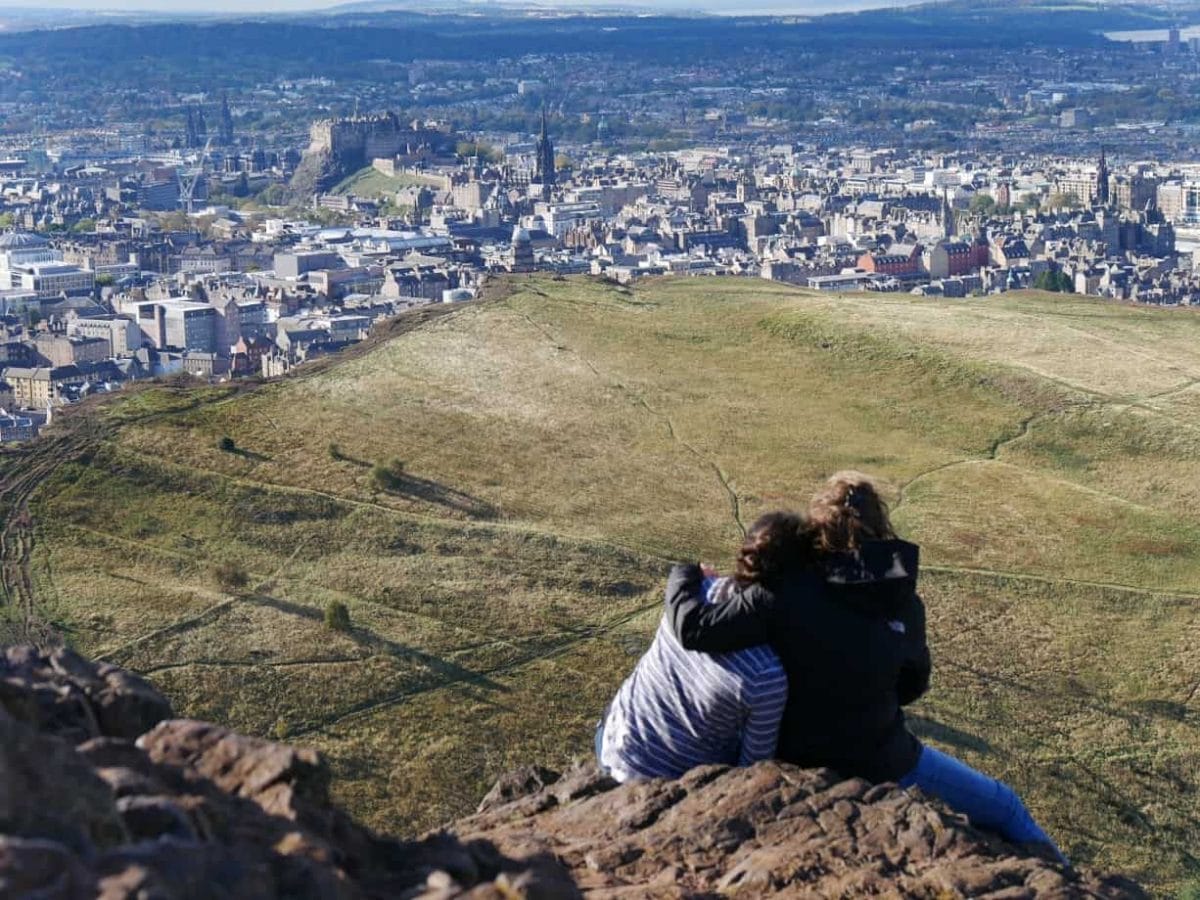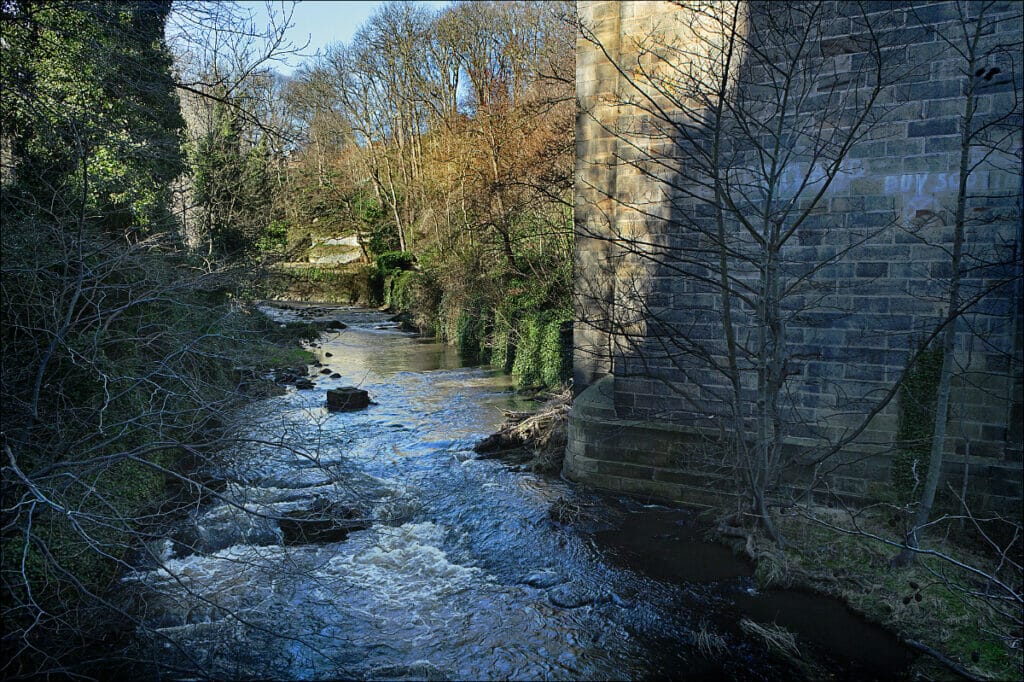 One of the main rivers that runs through Edinburgh is a fantastic place for couples to take a walk along the river.
As you walk along, you'll come across various attraction such as the Royal Botanic Garden, Dean Village and the Scottish Gallery of Modern Art.
There are also many different types of birds and wildlife that you can find along the way, as many of the paths are conserved for wildlife to help protect animals in the city.
Take a picnic with you to eat along the way or stop by a pub as you walk along.
19. Calton Hill Sunset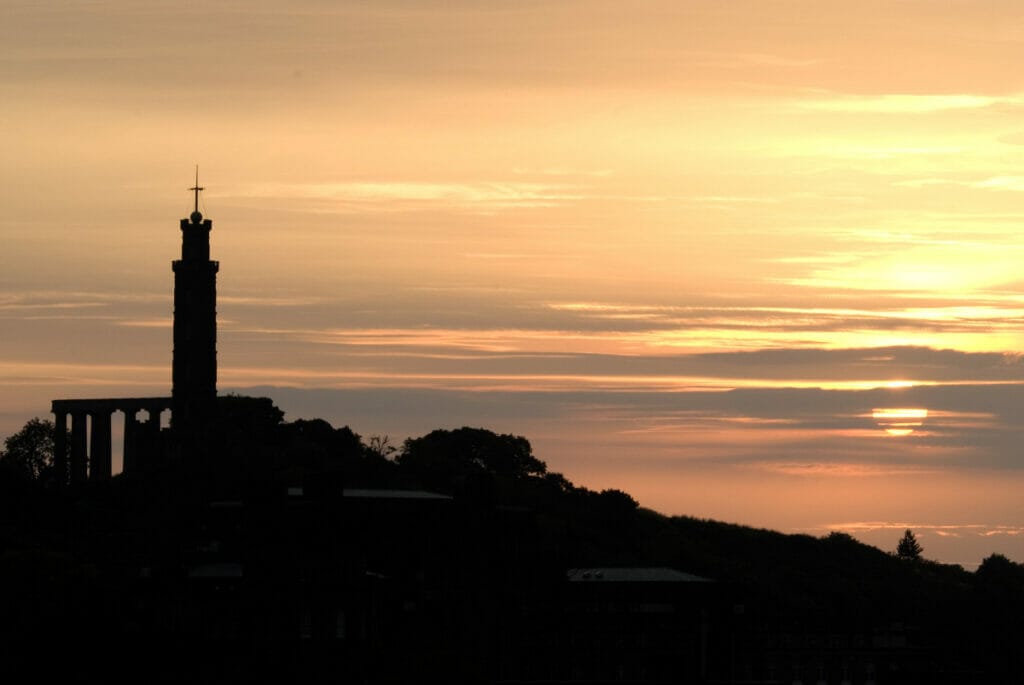 For a romantic thing to do in Edinburgh in the evening, try to view sunset from the top of Calton Hill.
Here, you'll find amazing views of Arthur's Seat and the Royal Mile and you can find your own little space to sit, relax and watch as the sun sinks below the horizon.
At the top of Calton Hill, there are also some free monuments in Edinburgh like the National Monument so you can infuse your date with a little bit of history and culture.
20. Cycle Tour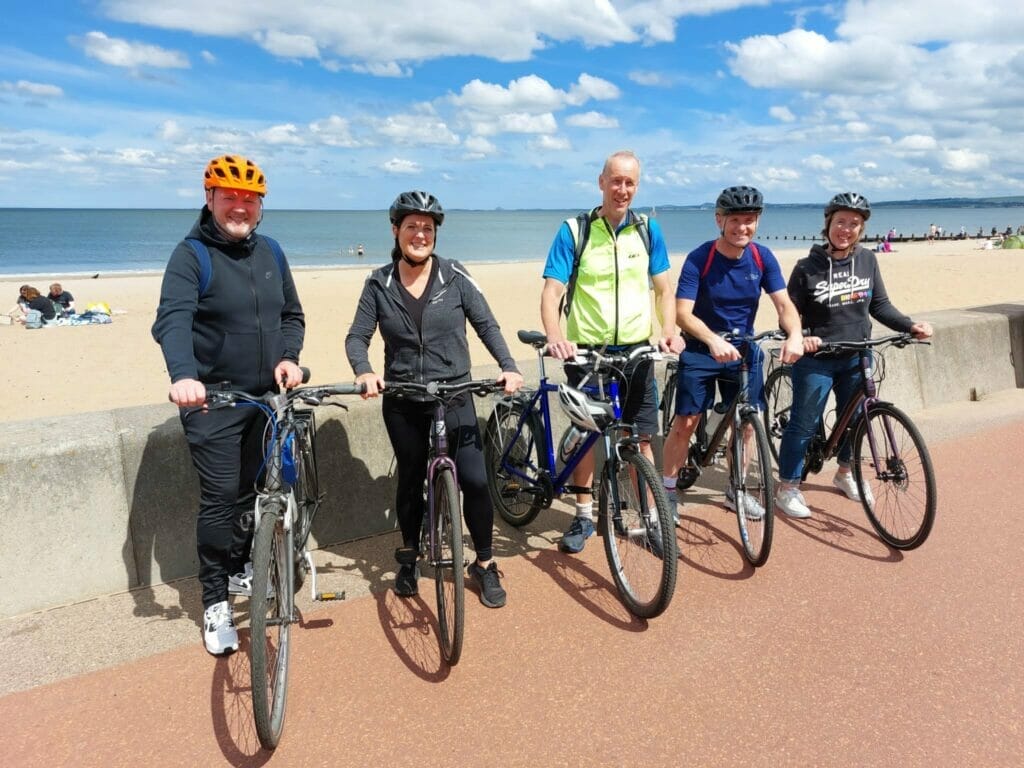 You don't have to be athletic to see Edinburgh by bike on a guided tour.
As long as you can ride a bike, you can participate in Edinburgh Bike Tour's popular tours all around the city, rated as excellent on Trip Advisor for their friendliness and awesome itineraries.
The pace is gentle and welcoming, so you don't need to be able to road race your way around the streets, just keep the pedals going.
You can take a half day tour or you can go all out and take a full day guided bike tour around Edinburgh with your significant other.
Along the tour, you'll go through hidden trails while finding new perspectives of Edinburgh's most popular and historic landmarks.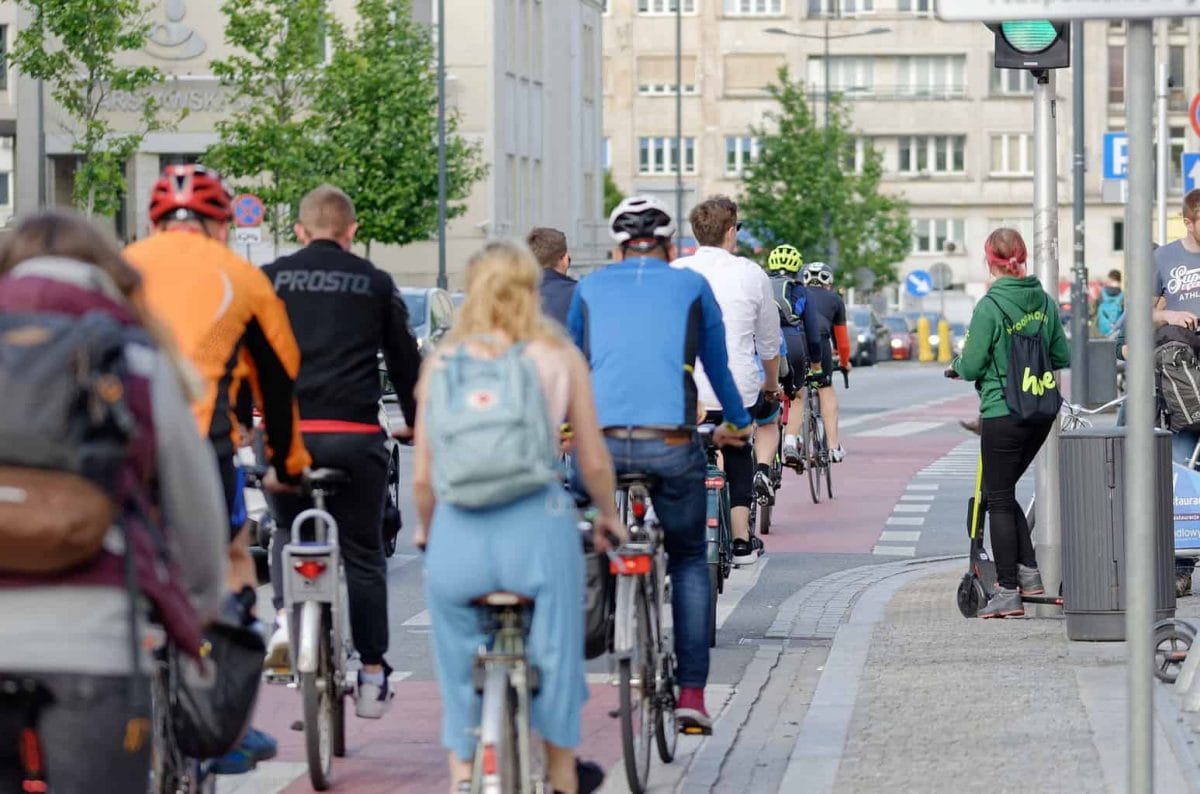 21. Cramond Island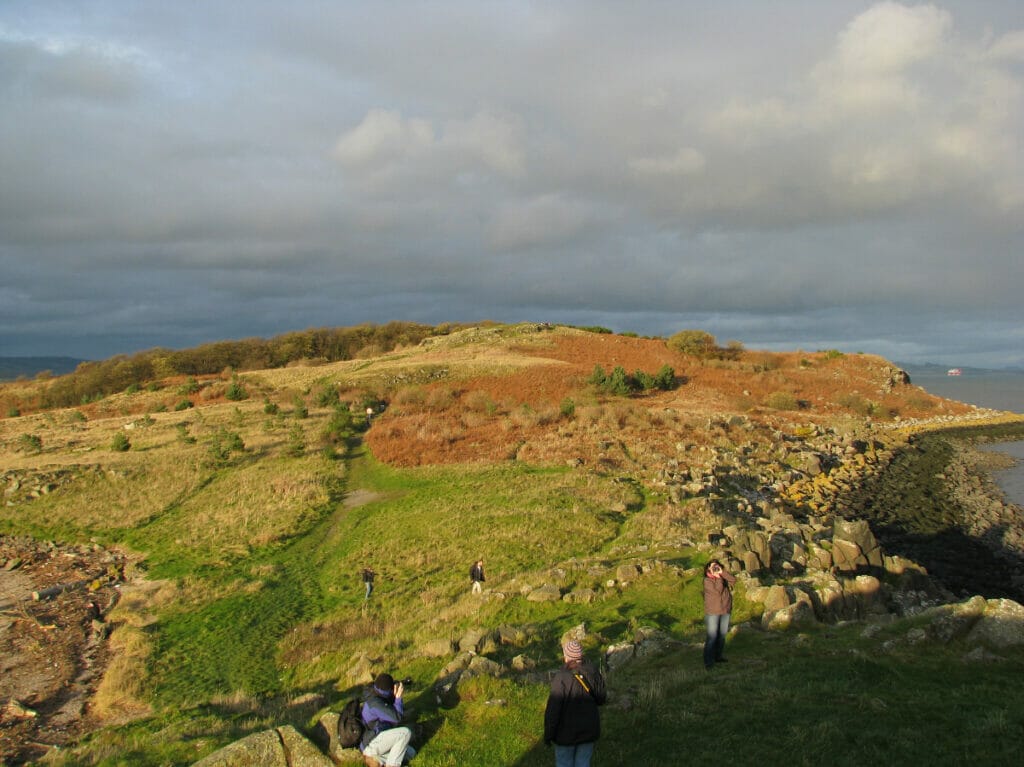 There's nothing more romantic in Edinburgh than taking a trip out to an island that you can only reach at low tides.
There's something really adventurous about Cramond Island, and it's the perfect place for a walk hand-in-hand.
Take a picnic lunch out with you to the island, or impress your inner history buff with the World War I relics.
22. Canal Boat Cruise
If sitting on a boat and enjoying the breeze is more your thing, you can take a trip on the Union Canal.
Enjoy an afternoon tea experience or try a Juniper tasting cruise where you sample various Scottish gins.
On a beautiful day, stop and smell the flowers at the Royal Botanic Gardens.
This impressive site covers 70 acres and is actively involved in research and conservation of plants.
Entrance to the gardens is free, though there is a bit to pay if you want to go inside one of the greenhouses which I would really encourage.
Over 200,000 plants are grown in the Royal Botanic Gardens, so there's your first fun fact to impress your date with!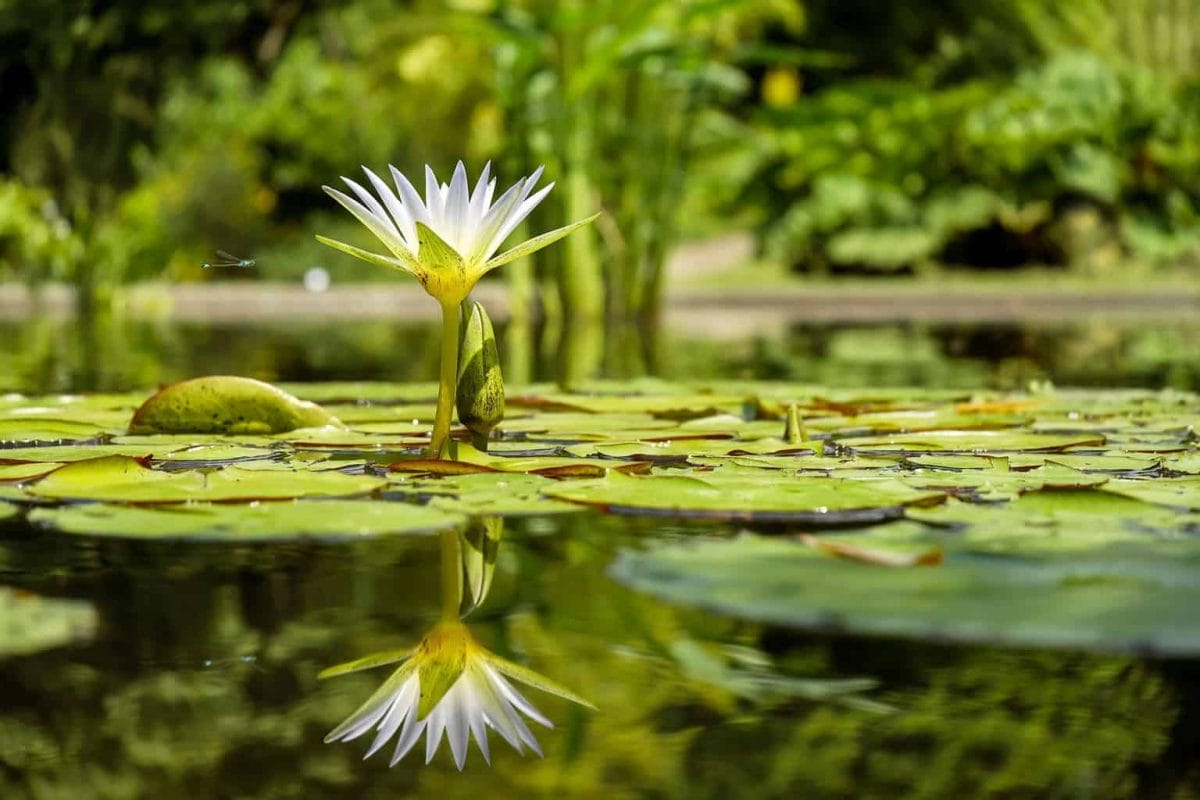 24. Dunbar's Close
Whether you're thinking of a proposal spot or just want somewhere peaceful to spend some time with your loved one in Edinburgh, Dunbar's Close is just the spot.
Despite being right off the Royal Mile, this garden is hidden beyond a narrow pathway and opens up into a really beautiful and calm setting with shrubs and a canopy of trees.
The name Dunbar's Close comes from writer David Dunbar, who used to own property right near the garden.
Luxurious Romantic Things to Do in Edinburgh
Sometimes you just want to feel fancy when you're exploring romantic things to do in Edinburgh and I don't blame you.
We love a luxury hotel or a spa experience and no one can take that away from us.
If you're the same and appreciate the finer things in life, check out these things to do in Edinburgh for couples.
The Balmoral Hotel is perhaps Edinburgh's most iconic hotel and a stunningly beautiful place to stay.
It's also a luxury hotel and so with that comes luxury expenses, but for a true splurge, this is it.
The location is top notch, on Princes Street, and it stands as its own landmark in the middle of the city.
It's also known for its incredibly warm hospitality and Michelin-star restaurant.
You can get rooms with views of Edinburgh Castle, or you can even stay in the JK Rowling suite where JK Rowling finished the last Harry Potter bust and even signed a marble bust in the room!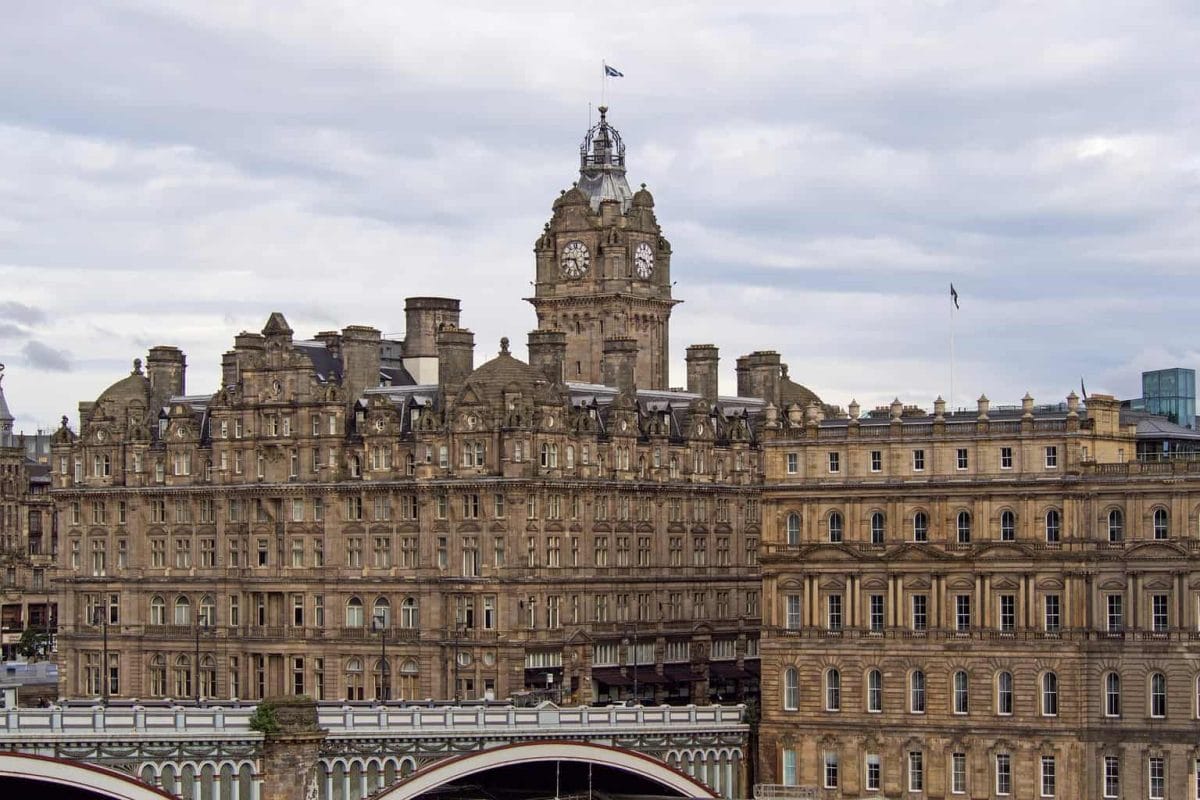 26. Relax at a Spa Treatment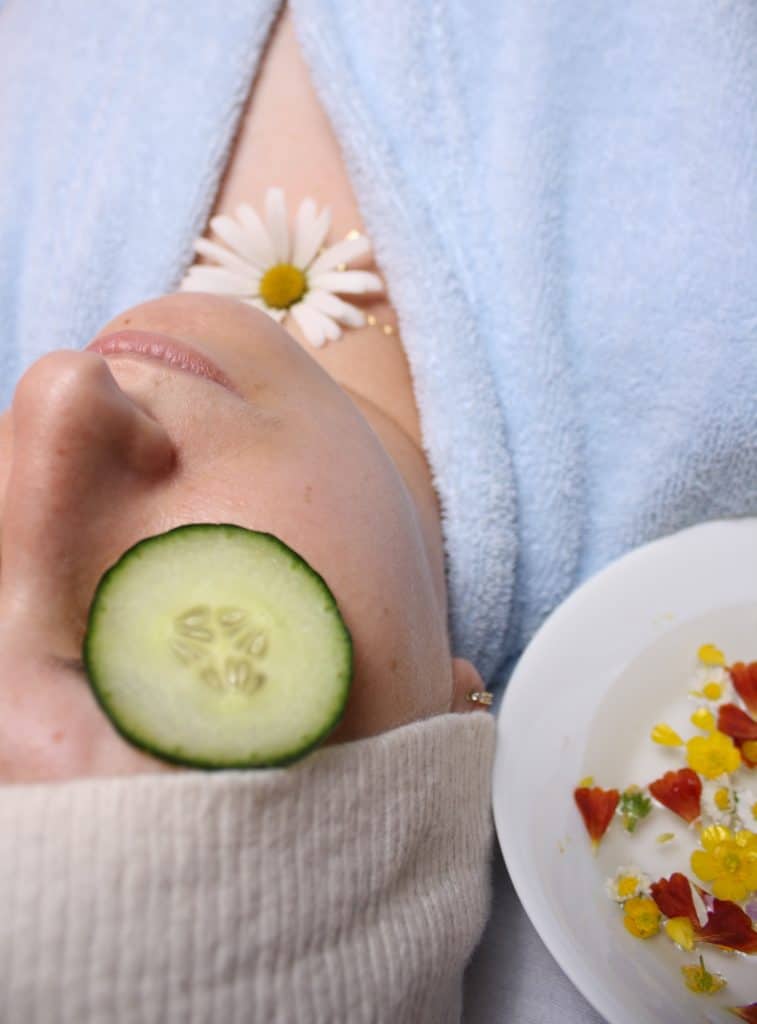 For a relaxing massage or other spa treatment, check out one of Edinburgh's premier spas including spa treatments at the Balmoral Hotel or the one at One Spa right next to the Sheraton Grand Hotel.
Unique Date Ideas in Edinburgh
You don't always need to stick to traditional date ideas in Edinburgh – you can make it more fun, more exciting, more suited to exactly what you want to do as a couple.
Here are some ideas for Edinburgh date ideas that think a little outside the box, and I'd love to hear yours in the comments!
27. Escape Room
If you've ever been in an Escape Room before, you should know that this is wonderful for a first date to get to know each other and laugh a lot, and maybe horrible for a married couple who already have the stresses of daily life and just want to murder each other after they can't figure out the clues.
No matter which kind you are, give an Escape Room in Edinburgh a try!
You can do most escape rooms with just two people, but it would be even better if you made it a double date with some friends.
It's also a great thing to do in Edinburgh in the rain.
Some of the most popular escape games in Edinburgh include Escape Edinburgh, Exit Plan Edinburgh, and Locked In Edinburgh.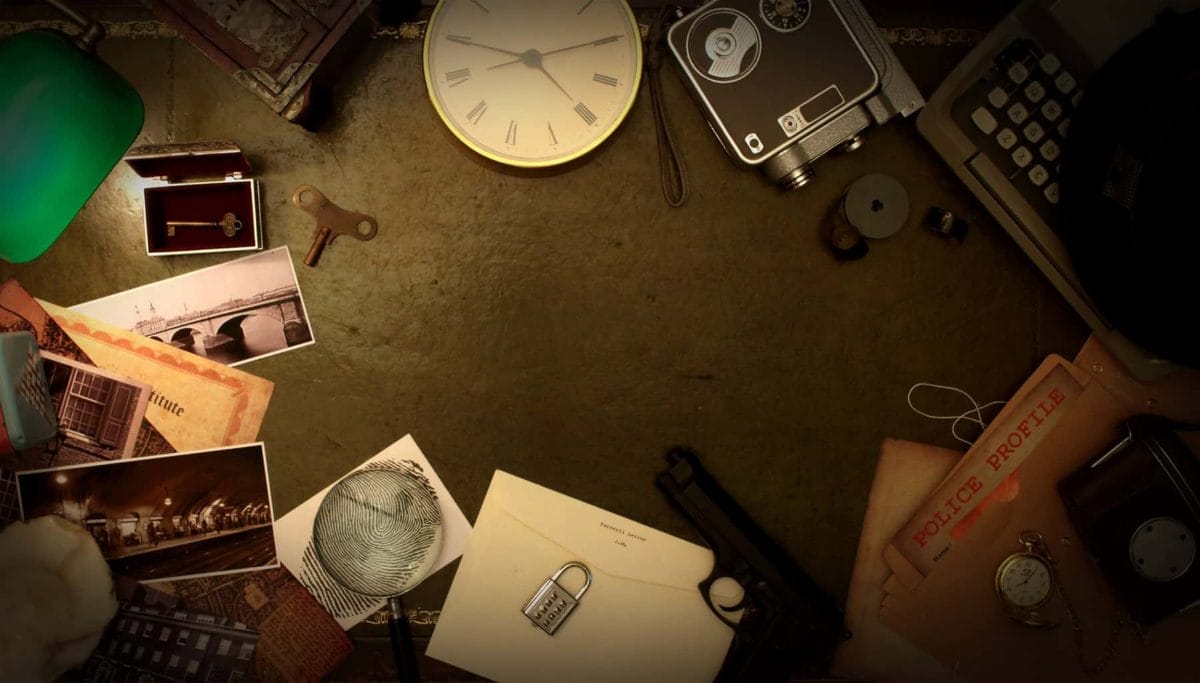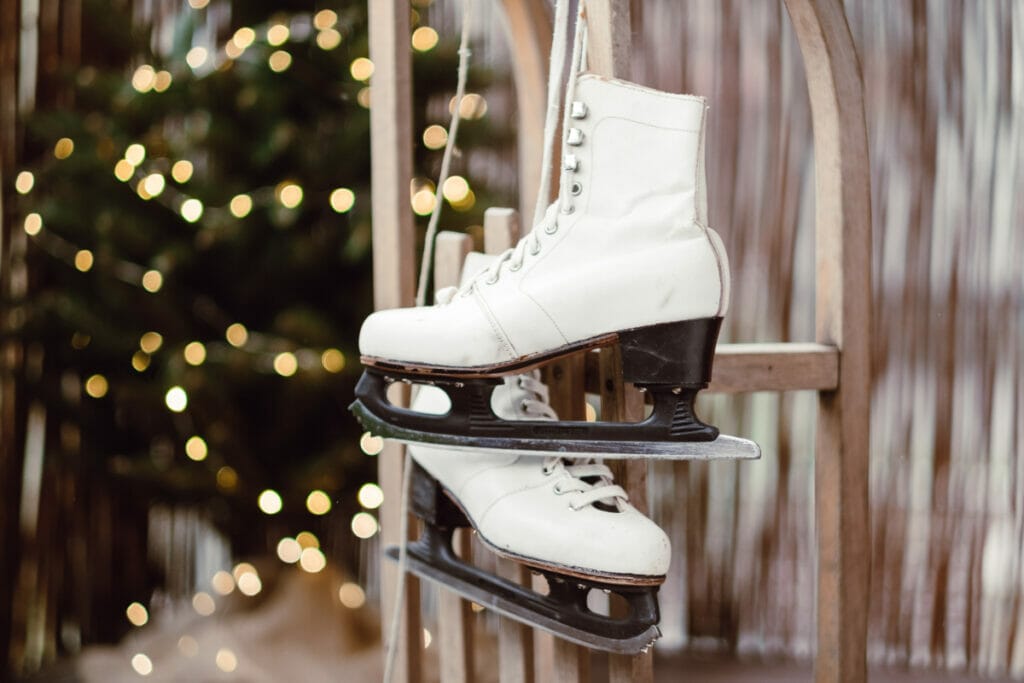 I absolutely love ice skating and used to do it on a team when I was younger.
There's something really throwback cool about an ice skating date where you get the chance to hold hands under the guise of "holding each other up," or in the case of my husband, telling me I need to wear a helmet and knee pads because he's worried I'm going to break my face open.
If you want something romantic to do in Edinburgh indoors, check out the Murrayfield Ice Rink where you can hop on a public session and skate your heart out around in circles.
Or, if you're local to the area, get a little crazy and take some lessons together to learn a new skill!
29. Ghost Tours
If you like being scared, check out an Edinburgh nightly ghost tour that takes you and a group of other people around to some of the most haunted places in the city.
The tours differ in content and stories, but the purpose of them all is to get you spooked while learning about the history and culture of the haunted stories in Edinburgh.
This is highly recommend if you aren't going to leave crying, like me.
Make sure your significant other is up for it first!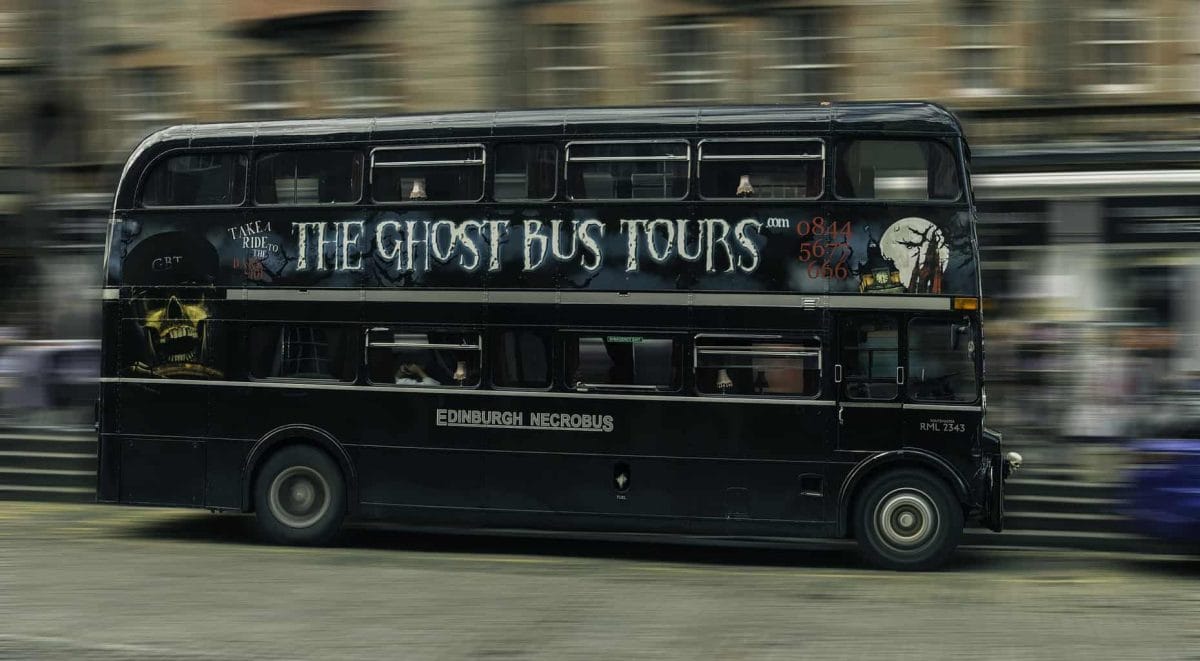 30. Edinburgh Zoo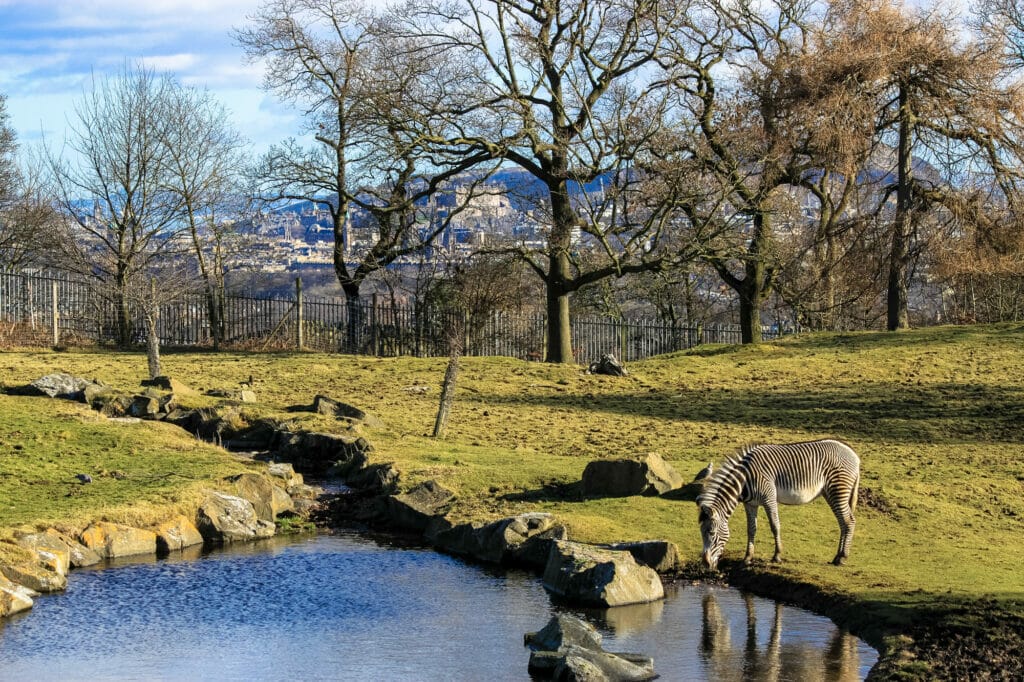 From pandas to penguins, the Edinburgh Zoo is a lovely place for a date for animal loving couples.
This award-winning zoo is focused on conservation and sustainability, and there are lots of experiences you can do that involve learning more and feeding the animals here.
You can even treat your loved one to a "Keeper for a Day" experience where you literally muck in with the zookeepers and follow in their footsteps as you learn how to care for the animals – a great gift and thing to do for couples in Edinburgh who have done it all before.
Traditional Scottish dancing is known as "Ceilidh", pronounced "Kaley" and if you've never seen it before, you'll soon be intrigued once the music starts!
Ceilidh is often done with a partner and larger groups, and much like American line dancing, it involves making use of everyone in the group throughout the dance to make shapes, turns and work to the rhythm of the song as a "caller" tells you what to do.
If you want to learn or experience Ceilidh dance while in Edinburgh, check out public events put on by the Edinburgh Ceilidh Club!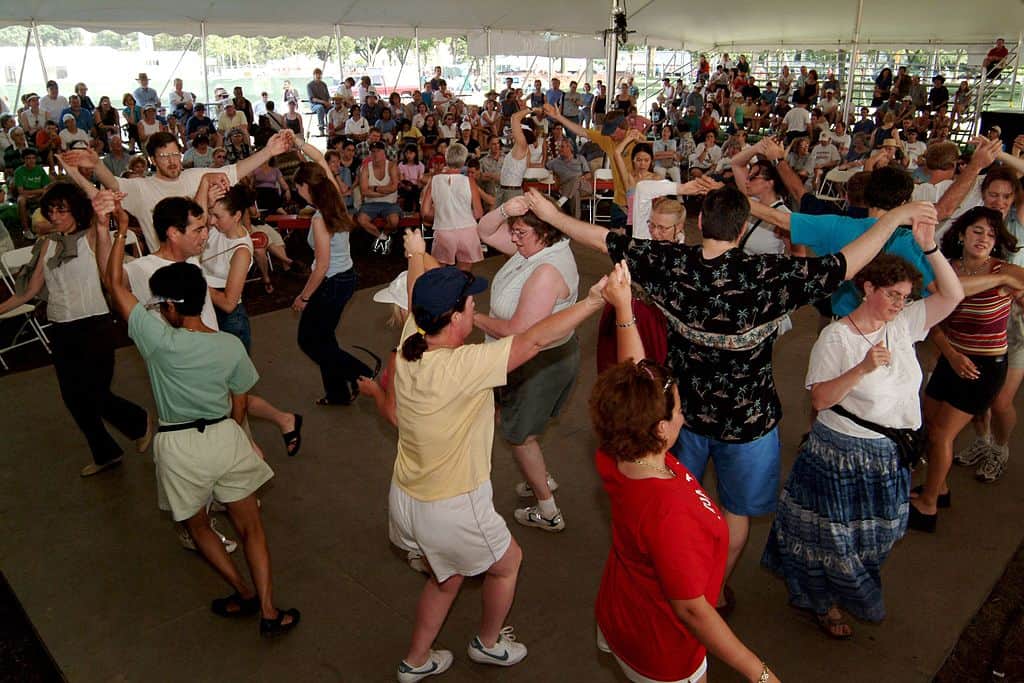 Historic Date Ideas in Edinburgh
Spending time as a couple in Edinburgh doesn't mean you can't see the major sights or enjoy the history of the city.
In fact, some of the most historic attraction are also ones that make good Edinburgh date ideas!
Guy and I in particular love to wander around at museums and other cultural attractions while we're enjoying a city as a couple, and I've pulled some of my favorite Edinburgh ones below.
As the Queen's official residence in Edinburgh, the Palace of Holyrood House has a long royal history and plenty to explore.
Check out the state rooms, wander through galleries featuring royal family treasures collecting throughout the years, or enjoy the sunshine in the palace gardens.
This is a lovely place for royal enthusiasts or those who want to learn more about the British Royal Family- they don't just live or work in Buckingham Palace in London, but have places all over the UK, including in Edinburgh!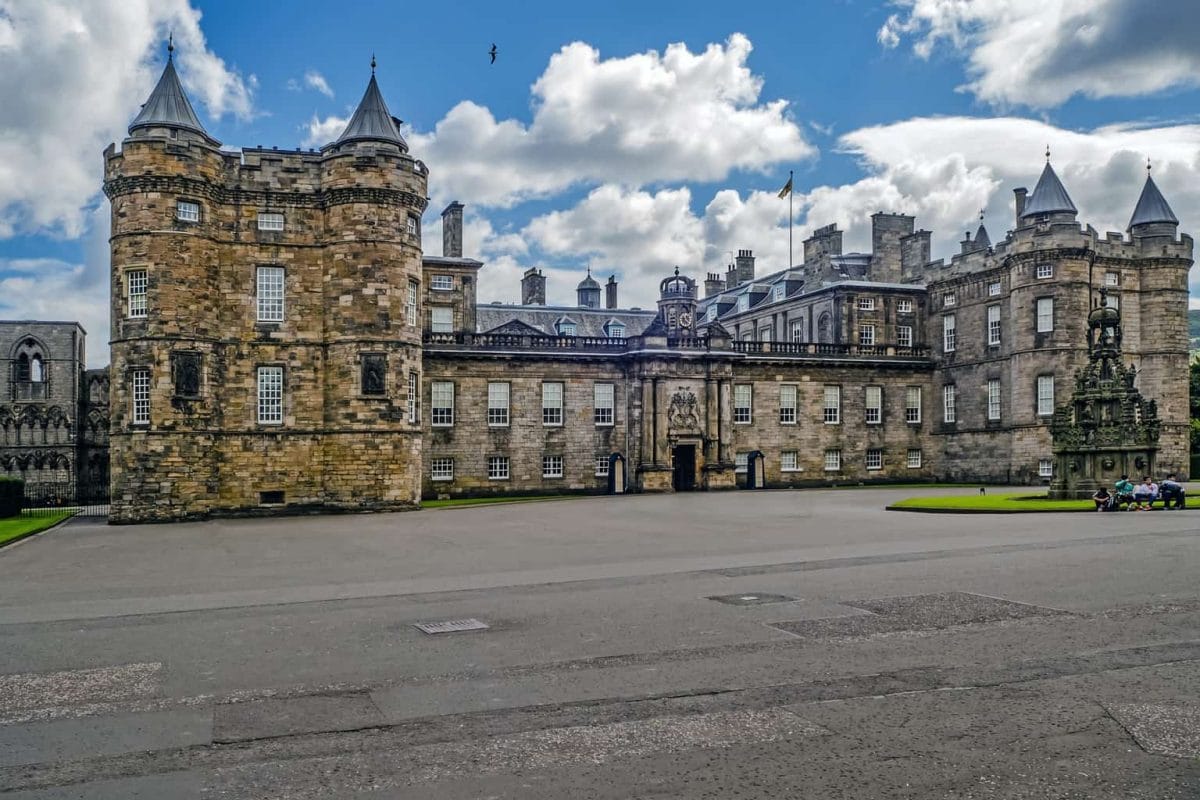 On the Water of Leith is St. Bernard's Well, a 200 + year old structure that was designed by painter Alex Nasmyth, an Edinburgh resident.
You can visit the well as a couple during its open days when the pump room is opened up so visitors can see the opulent interior, but even if you are just walking by, it's worth a stop at the exterior to see the enchanting architecture and the statue that sits on top of it.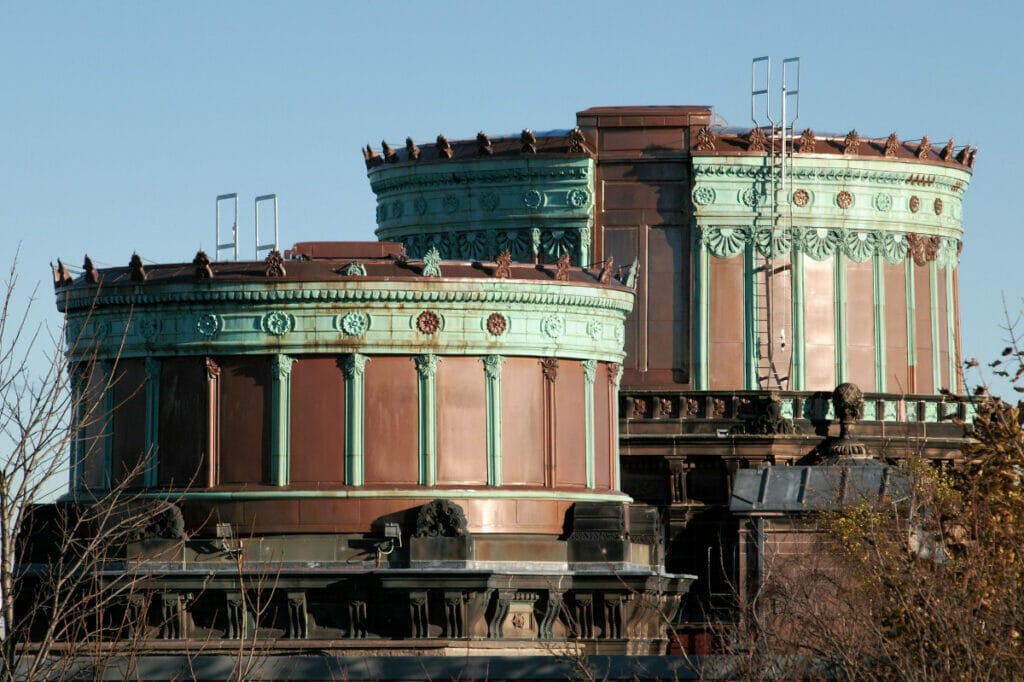 If you dream of looking up at the stars with your loved one, the Edinburgh Royal Observatory is for you.
Of course you can visit to enjoy the visitor center and take a tour of the astronomy buildings during the public evenings, but you should also know about the history of the observatory.
This observatory was opened in 1894 and is unique in the sense that it is not just a historic masterpiece for astronomy, but also a living and working technology center where current scientists are still researching and being inspired by the night sky.
35. Edinburgh Castle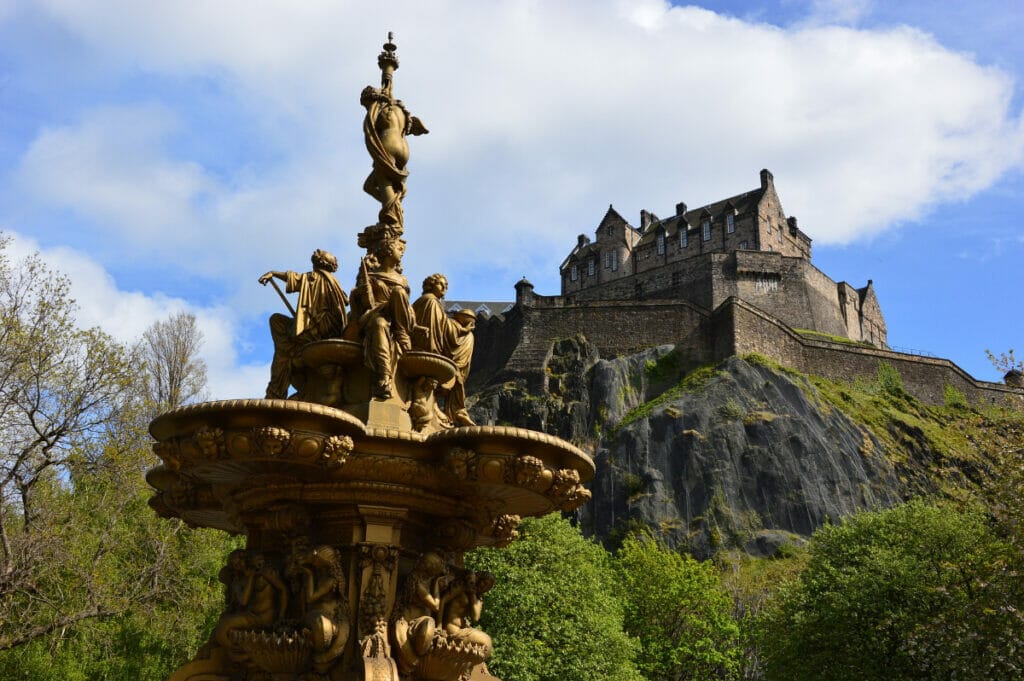 One of the best things to do in Edinburgh for couples who want to explore the city's history is Edinburgh Castle.
It's practically impossible to miss as its elevated status in the old part of the city make's sure that you're able to see it from loads of different spots around the city.
Within the castle you can see the Scottish crown jewels, as well as rooms that have been refurnished to look as they would have when the castle was used in both medieval and more recent times.
As Edinburgh Castle is one of the top things to do in Edinburgh, regardless of who you do it with, you might as well visit it with your date!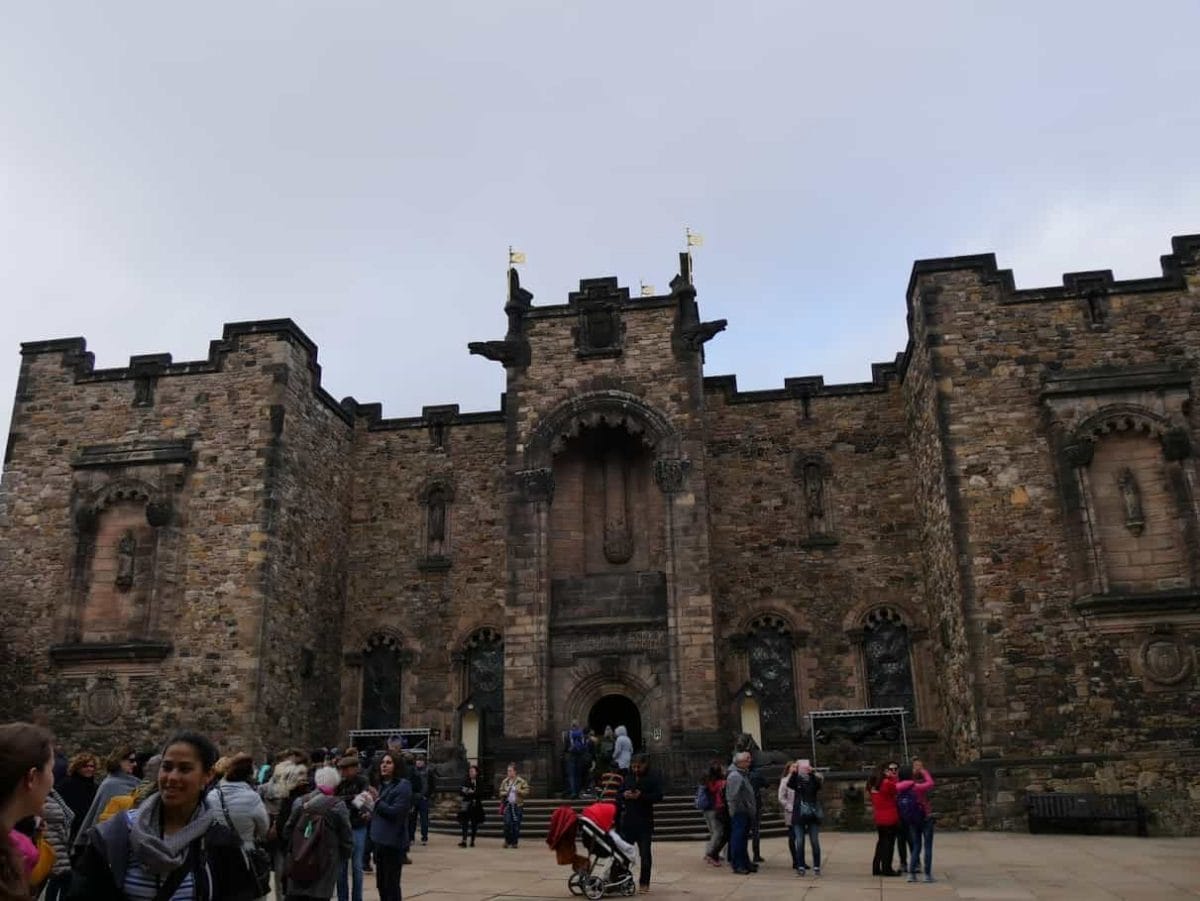 36. Royal Yacht Britannia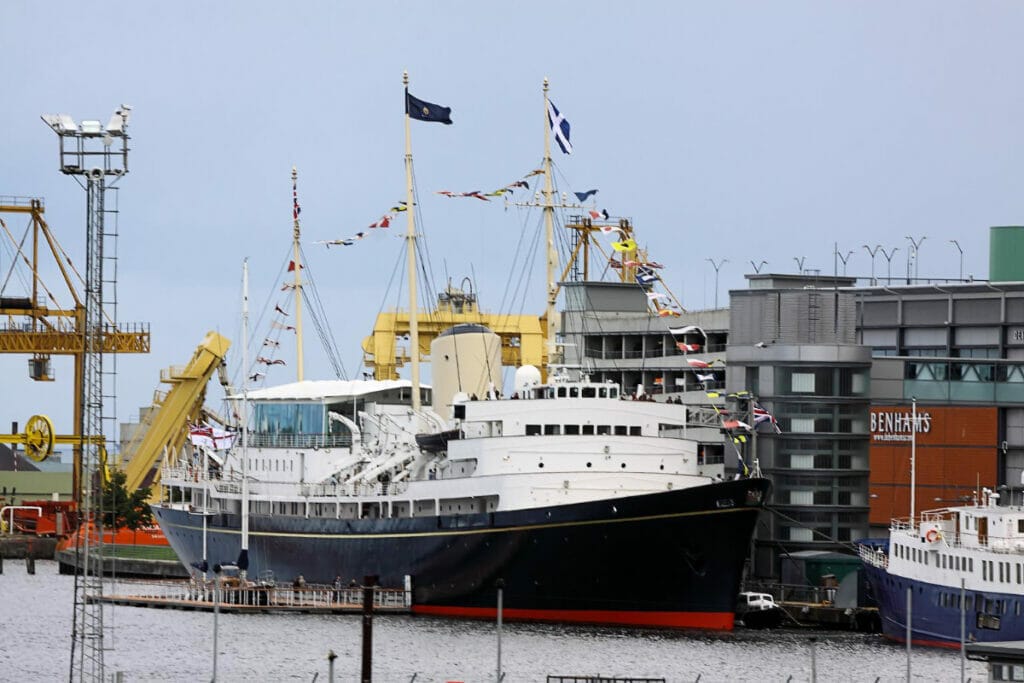 Interested in sailing ships?
Step aboard the Royal Yacht Britannia in Edinburgh which was used by the Queen for over 40 years as her floating palace!
It's currently docked in Edinburgh and invites visitors to come follow in the footsteps of royalty as you learn more about royal life on the ship.
The ship was actually the first Royal Yacht built that could tame the open ocean and was used to entertain guests from around the world.
The tradition of British yachts dates back to 1660 and the Royal Yacht Britannia was finally decommissioned in 1997.
37. Scott Monument
Get ready to climb your way through history for some beautiful views of Edinburgh.
The Scott Monument is a popular attraction in Edinburgh for couples who want to push each other up to the top as they climb this monument to writer Sir Walter Scott.
Construction began in 1840 and the Scott Monument has been an icon of Edinburgh ever since.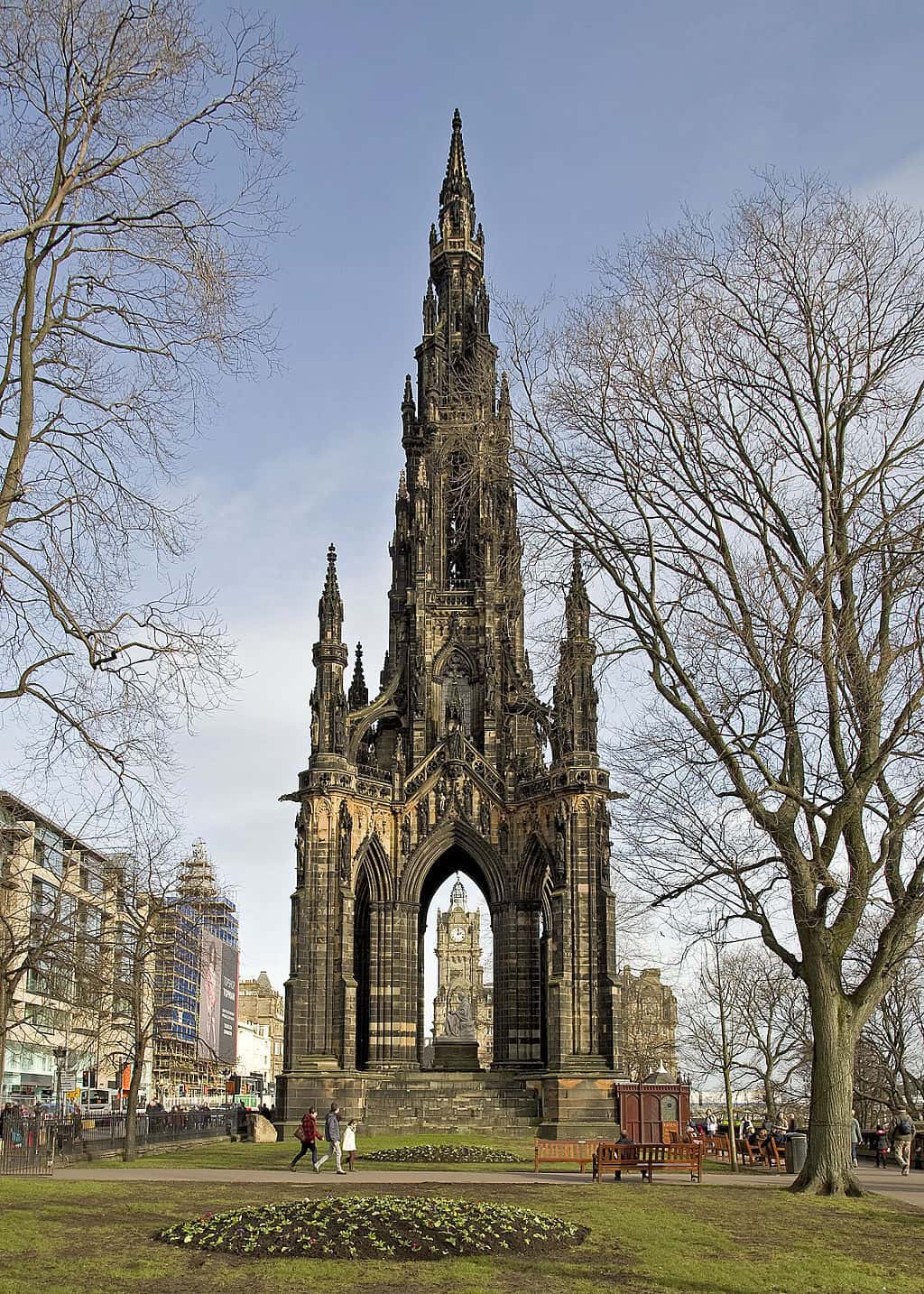 38. Real Mary King's Close
If you're into haunted places in Edinburgh, Real Mary King's Close is an interesting date night where you can explore a preserved street from the 17th century with the help of a guide in costume.
As you walk down the street that's now found itself underground after future years of being paved over, you'll hear the stories of the people who lived there and the paranormal sightings that have been had.
This is also a fantastic thing to do in Edinburgh at night as it's open until pretty late and the spookiest is at its peak!
As one of the largest museums in Edinburgh and my personal favorite, the National Museum of Scotland is a great thing to do in Edinburgh for couples thanks to the immersive exhibits and sheer amount of things to do there.
Whether you're interested in flying technology or old Roman ruins or natural history exhibits, there is something for you to explore here.
The open air feeling of the main building helps create a welcoming atmosphere, and the café is also in a lovely spot for people watching and getting to know each other.