This post contains affiliate links for which I may make a small commission to help keep the site running. You will not be charged extra for these items had you not clicked the links. Thank you for your help to keep the site running!
Disneyland Paris, which was once known as EuroDisney, is Disney's Europe theme park which has two parks and a downtown/shopping and entertainment area.
If you're wondering how to get to Disneyland Paris from London, chances are your main trip is to the UK and you're adding on a journey to Disneyland Paris as an extra.
As someone who has been to both Disney World and Disneyland Paris, I highly recommend checking out Disneyland Paris at Christmas for a very magical experience.
It's different than either of the US parks, but Disneyland Park, its "Magic Kingdom" is very beautiful and worth a visit.
One thing to note is that Disneyland Paris isn't actually in Paris – it's outside of it.
This is important when it comes down to figuring out the best way to get to Disneyland Paris from London.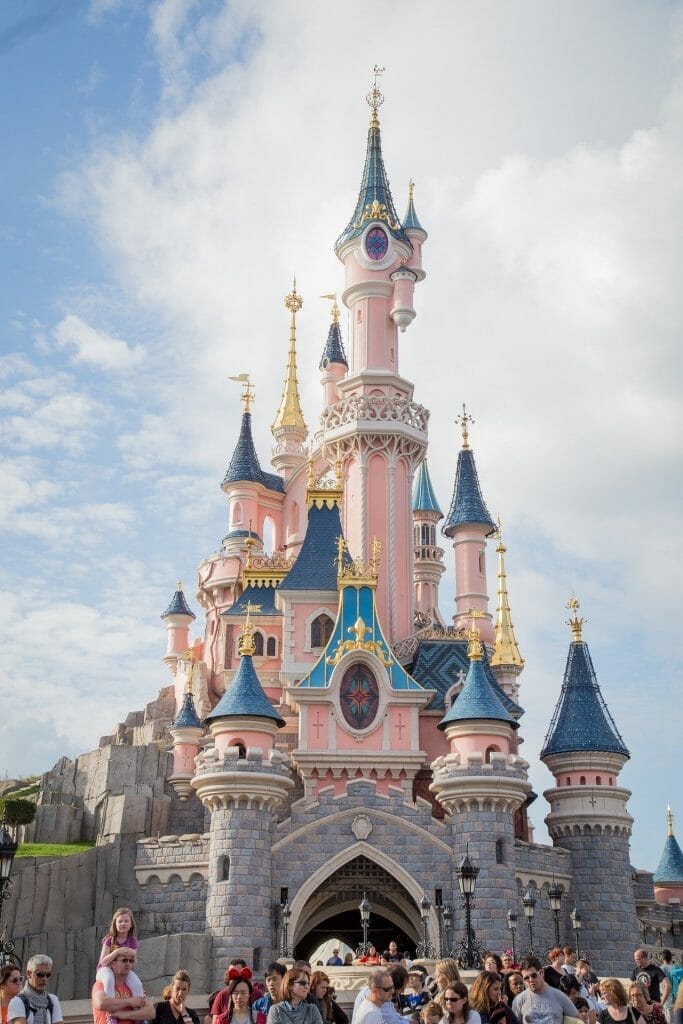 Hey! Sidenote! Planning on visiting the UK or moving to the UK?

For more advice, photos and friendly help, click here to join my UK Travel Facebook group to carry on the conversation with fellow travelers and UK experts.
Expert tip for all types of public transportation within Europe: the best way to figure out your best options is to click here to use Omio (free), where it'll show you the prices, options (including buses, trains, taxis, ferries, and even flights) and help you compare the cheapest and fastest routes.
Distance from London to Disneyland Paris
Disneyland Paris is just over 300 miles away from London.
It's far enough away that it doesn't usually make sense to take a day trip to Disneyland Paris from London, but if you're really dedicated, it's possible!
How to Get to Disneyland Paris from London by Public Transportation
If you're a visitor to Europe or a study abroad student in Europe, chances are you'll be wanting to take public transportation from London to Disneyland Paris.
You won't want to have to deal with driving in two different countries with two different road rules and requirements for driving as a foreigner, and it's much faster to go by public transportation.
However, if you do want to know how to drive from London to Disneyland Paris, that information is at the bottom of the article.
How to Get to Disneyland Paris by Train
The most popular way for people to get from London to Disneyland Paris is by train.
You've got a few options in how you can make this happen depending on your budget, travel experience, and the availability.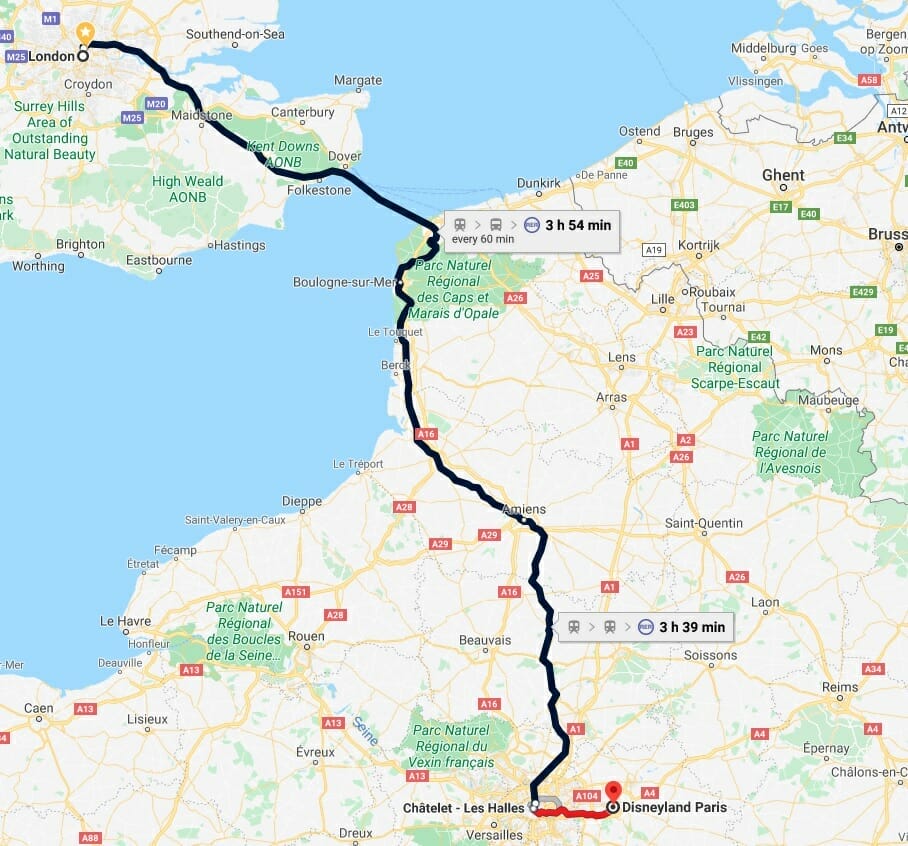 Direct Train from London to Disneyland Paris
There is a direct train that leaves London St. Pancras Station and will take you all the way to Disneyland Paris, the station being Marne-le-Vallee (Chessy) or Parc Disneyland.
This is run by Eurostar during the summer and kid's breaks during the school year during certain days of the week.
It tends to be more expensive than the indirect train and can cost anywhere from £70 to £100+ each way depending on when you purchase it.
You will also have less flexibility in timings with this train, as it doesn't have the same options as the indirect train.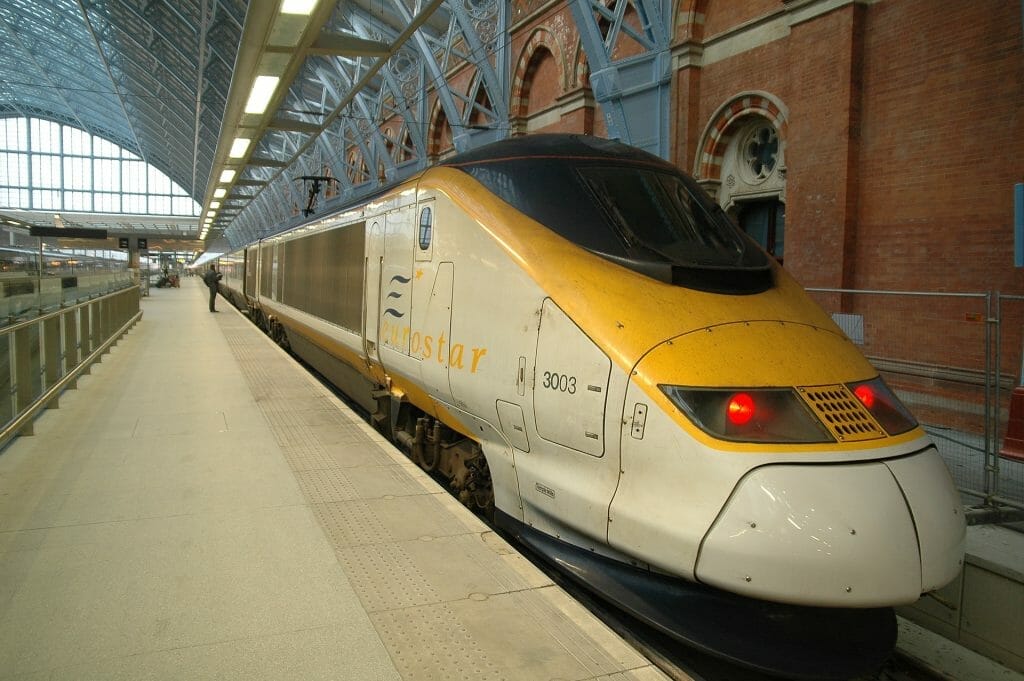 Indirect Train from London to Disneyland Paris
The second option is the indirect train.
You can book it as one journey through the Eurostar website, but basically it will have you traveling to somewhere like Lille Station, changing trains, and then carrying on to Disneyland Paris.
This is a cheaper option with a lot more route availability, which is what I recommend for families traveling to Disneyland Paris from London.
You don't go through Paris and don't have to deal with the hassle of getting from Paris to Disneyland Paris.
If you don't have the option to take an indirect Eurostar, you can also take the direct Eurostar from London to Paris Gare du Nord which takes about 2 hours.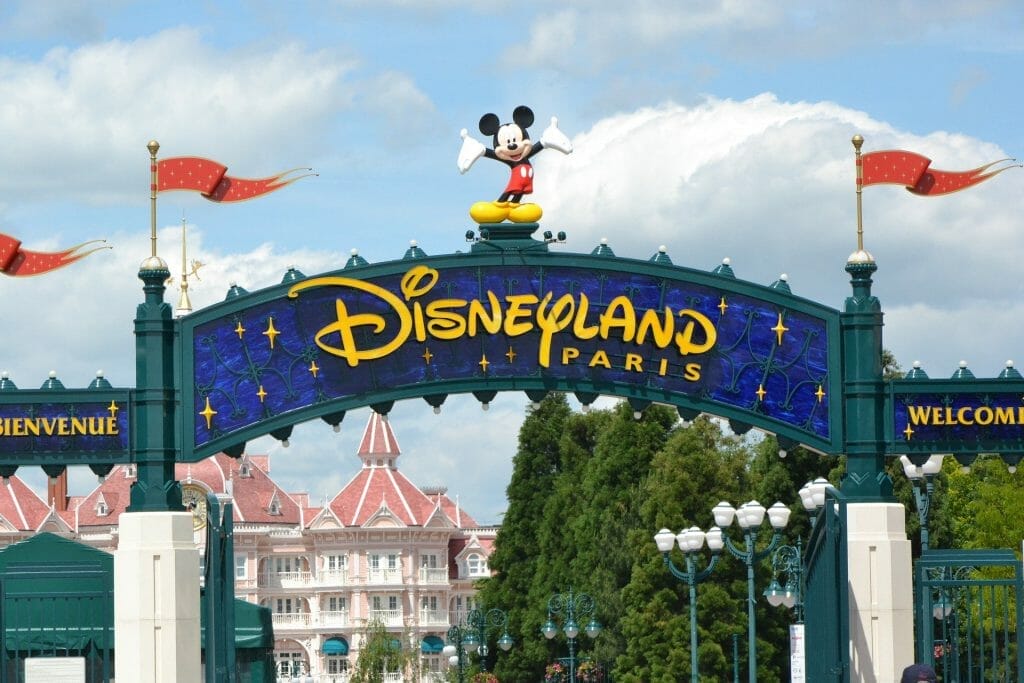 From there, you need to either take the Paris Metro or take a taxi to Paris Gare de Lyon station, where you can then take the "RER" from there to Disneyland Paris.
The second part of this journey takes about 40 minutes, not including the transfer.
You can buy RER tickets at the kiosks when you get to Gare de Lyon.
This tends to work out for some people on a budget as the tickets from London to Paris can be incredibly cheap if you buy far enough in advance, and the RER only costs a few euros per person.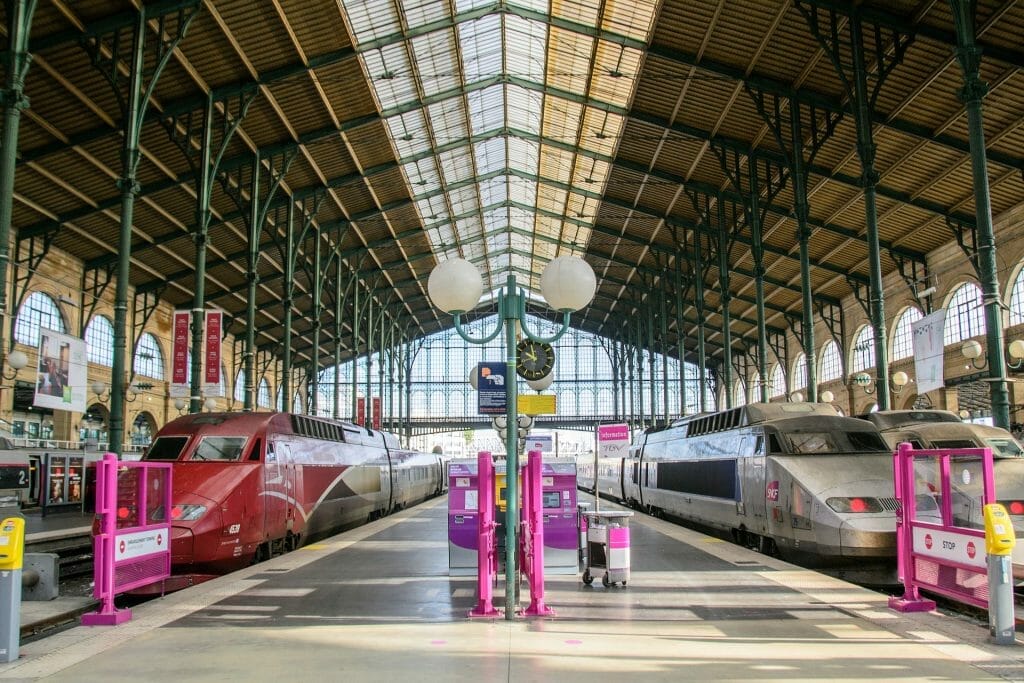 Getting to Disneyland Paris from London by Bus
If you're up for an 8 to 10 hour bus ride, it is possible to take the bus from London to Disneyland Paris.
You can do this either by using a company like Magic Breaks who do "coach holidays" to Disneyland Paris, so you book through them and they provide the bus that takes you directly to Disneyland from stops in London.
Alternately, you can use a service like FlixBus or BlaBlaBus (I recommend booking through Omio), which will take you from London to Paris, and then you will need to change buses in Paris central to get on to Disneyland Paris (or book the bus from London to Paris and then take the RER to Disneyland Paris from Paris as I've talked about in the train section).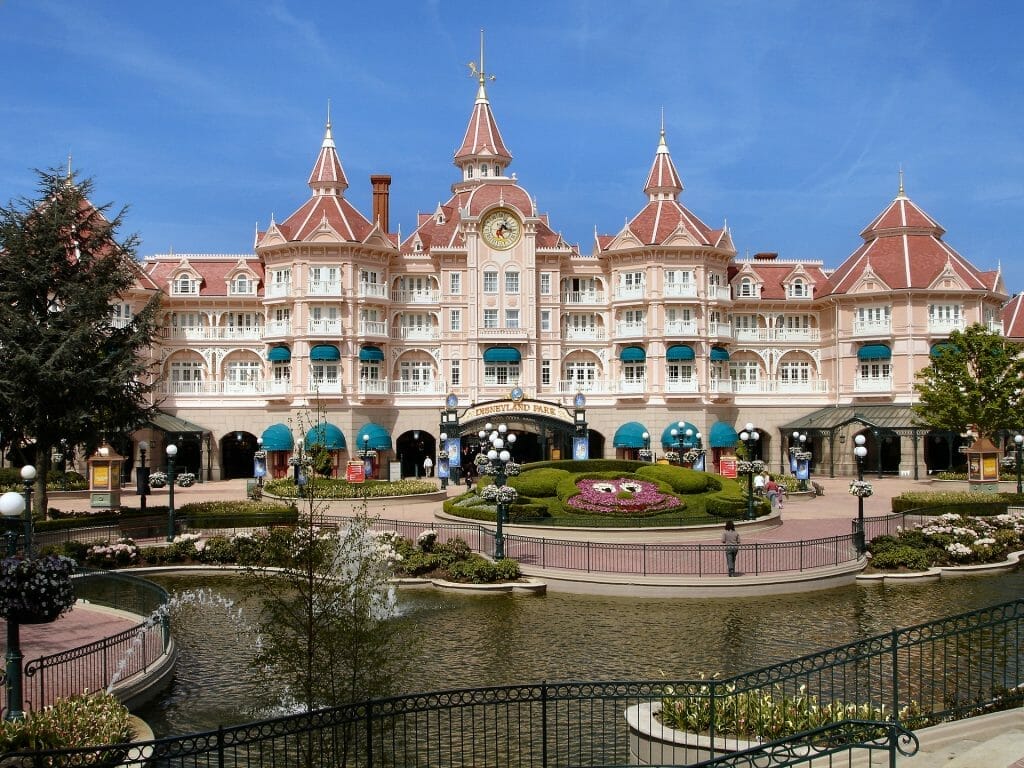 A bus will usually be the cheapest option to get to Disneyland Paris from London.
Some Flixbuses, for example, come in at about £20 each way per person.
However, this is not my recommended way of travel and you'll be cramped on a bus for quite a few hours as well as losing precious time traveling on it.
I also find bus companies to be less reliable than train companies in providing the services and have heard stories of people being stranded when their bus never turned up.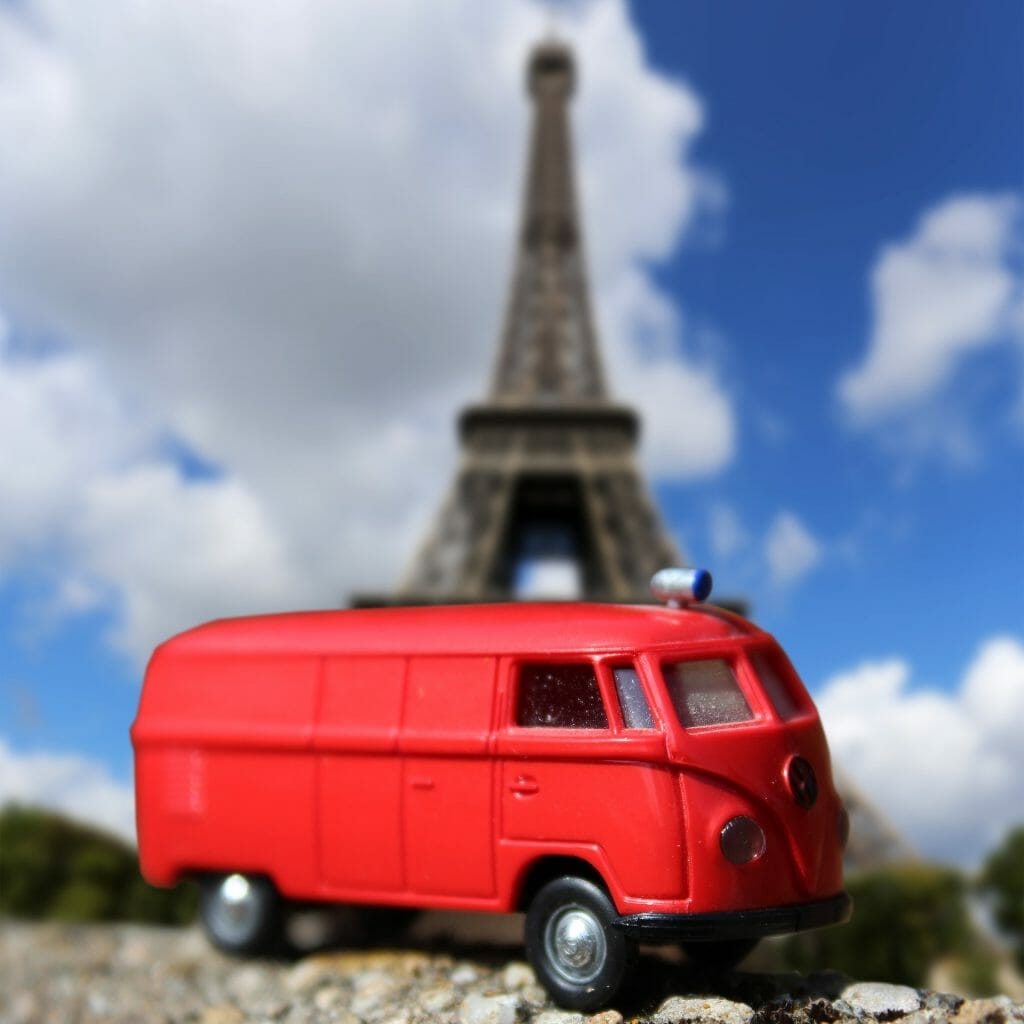 Flying from London to Disneyland Paris
Many families fly from London to Disneyland Paris each year.
Of course Disneyland Paris doesn't have its own airport, so you need to fly from London to Charles de Gaulle, the main airport in Paris.
The flight takes just over an hour, and you can get round trip tickets for starting from around £50 depending on the season.
To find the cheapest deals on flights in Europe, I prefer to use Skyscanner.
Now, the things to factor in are the fact that you will need to get to whichever London airport your flight goes from, and if that's somewhere like London Stansted, it's not actually close to London.
Then, you'll need to get to the airport 2 hours early for your flight.
And then once you land in Paris, you'll need to go through immigration, wait for your luggage if you have any, and carry on from Charles de Gaulle airport to Disneyland Paris.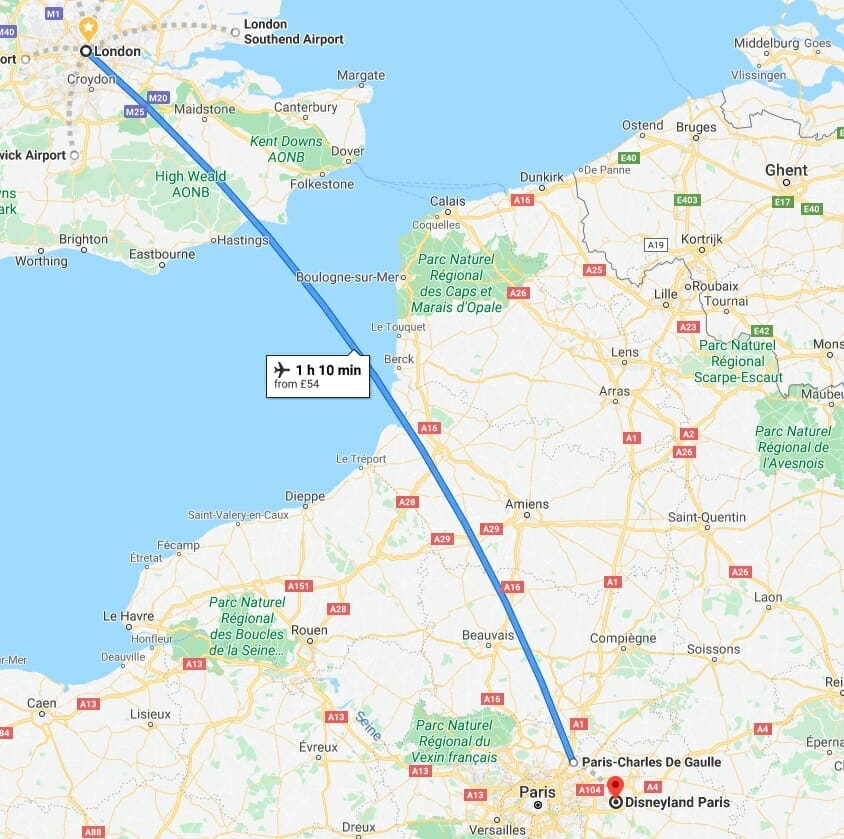 How to Get from Charles de Gaulle Airport to Disneyland Paris
To get from Charles de Gaulle Airport to Disneyland Paris, you can take a shuttle bus through a company like Magical Breaks or you can take the TGV which will get you there.
You'll first need to find the TGV Station in Terminal 2 to purchase your tickets to Disneyland Paris.
It costs about 20 euros per person and takes 12 minutes, though of course you'll need to factor in the time of waiting for the next train.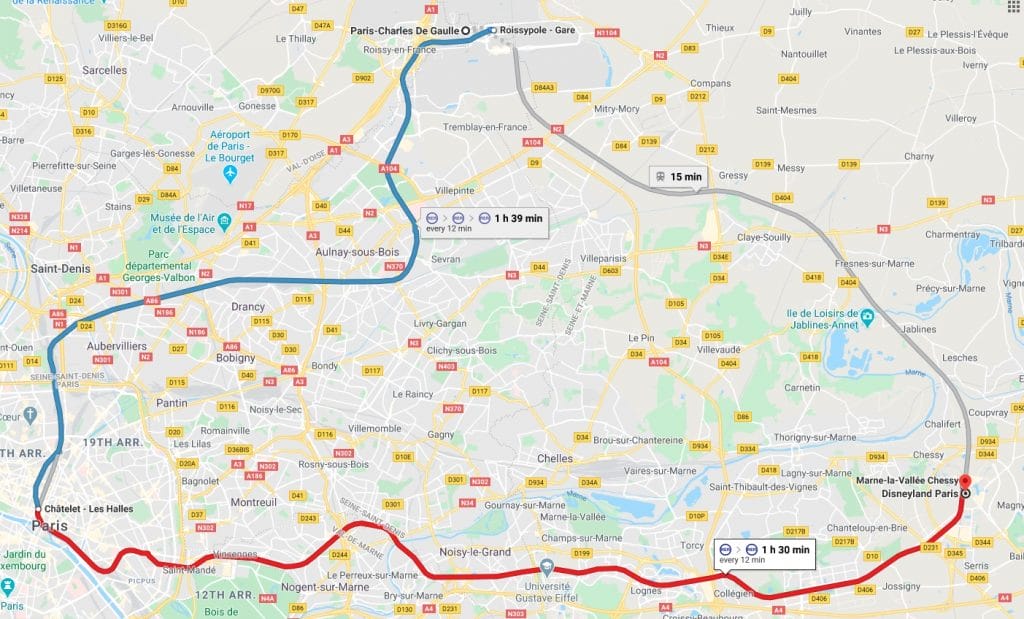 How to Drive from London to Disneyland Paris
People also drive from London to Disneyland Paris every year, which takes about 6-8 hours.
If you don't have a car in the UK, you'll want to rent one using Discover Cars for the best comparison prices.
To get across the English Channel, you'll need to book onto the EuroTunnel.
You'll drive your car into the train on the tunnel, it will zoom you across the channel once all of the other cars on that booking are loaded, and then you'll drive out and be in France!
Remember that the French drive on the right side of the road while the English drive on the left, and be sure to have all of the items you need in your car in order to be qualified to drive in France.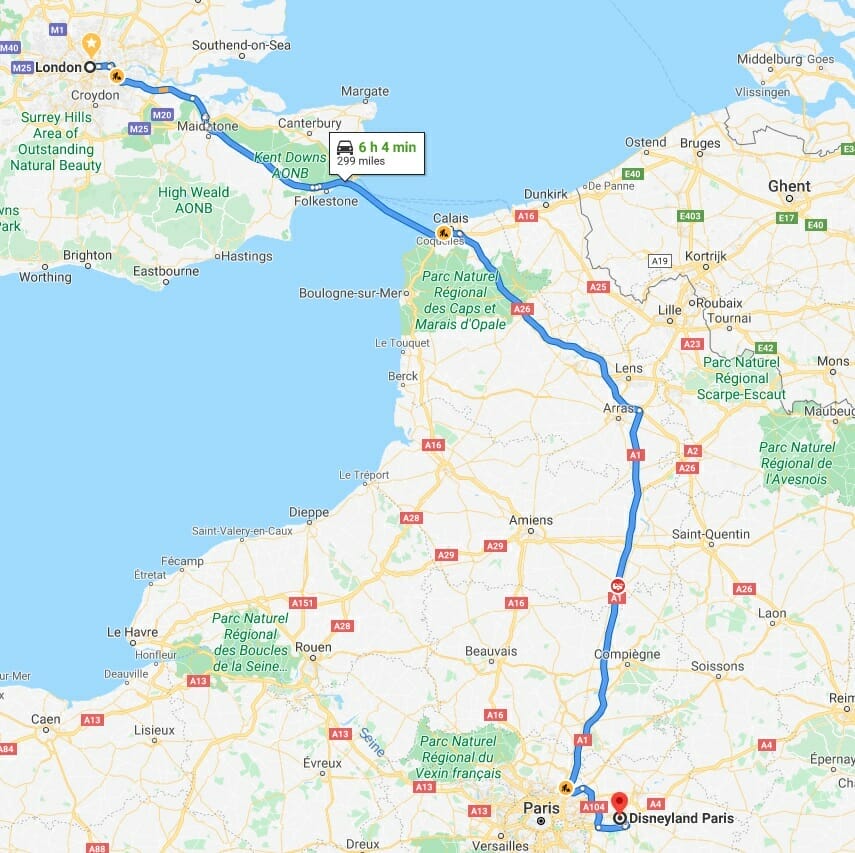 Want more UK travel help? Check out these guides!