This post contains affiliate links for which I may make a small commission to help keep the site running. You will not be charged extra for these items had you not clicked the links. Thank you for your help to keep the site running!
For those sports gurus who want to experience British sporting life, London is a premier sporting destination and you'll find everything from tennis to cricket to football (what Americans call soccer!)
Even if games aren't on, many sporting venues in London allow you to take tours, which I'll go through below.
GET A

FREE

LONDON INTRO GUIDE and ACCESS TO MY FB GROUP
Start your planning with this "Intro to London" guide and access to my London planning Facebook group!
Where to Watch Cricket in London
Cricket is a traditional British pastime and many people follow it, particularly when England is in major tournaments.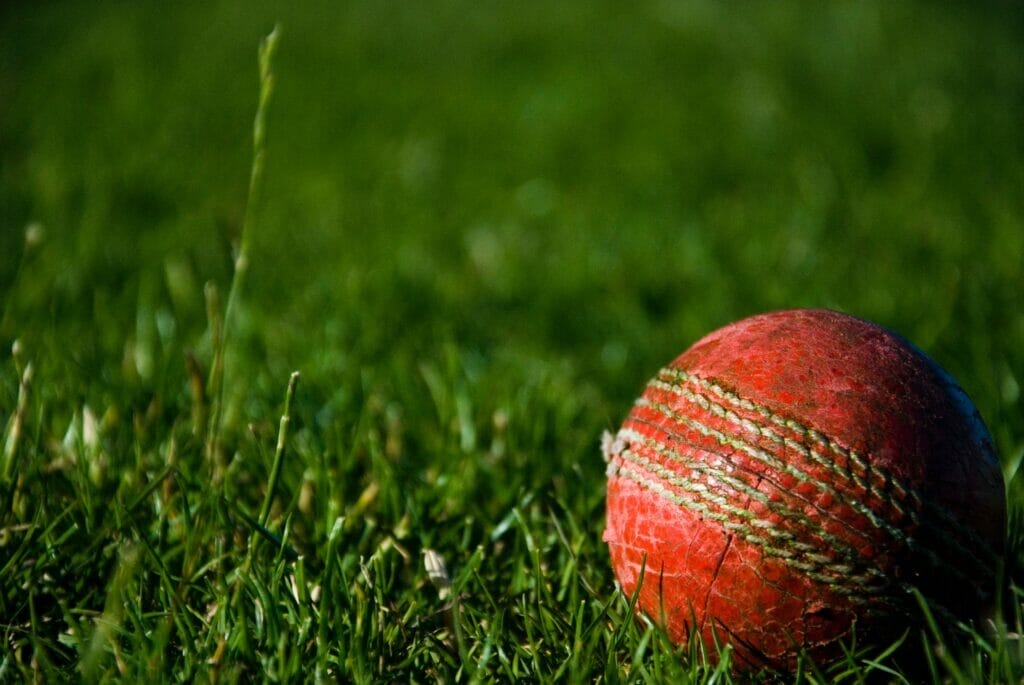 If you want to try and figure out the rules behind this game that involves a bat, a ball, and lots of running in a straight line, you'll learn everything you need to know at Lord's Cricket Ground.
This is the most highly esteemed cricket ground in the UK and you can either see if there are any tickets available to matches by clicking here, or you can book a tour of Lord's here where you get to go behind the scenes and learn more about England cricket history and how the grounds are maintained.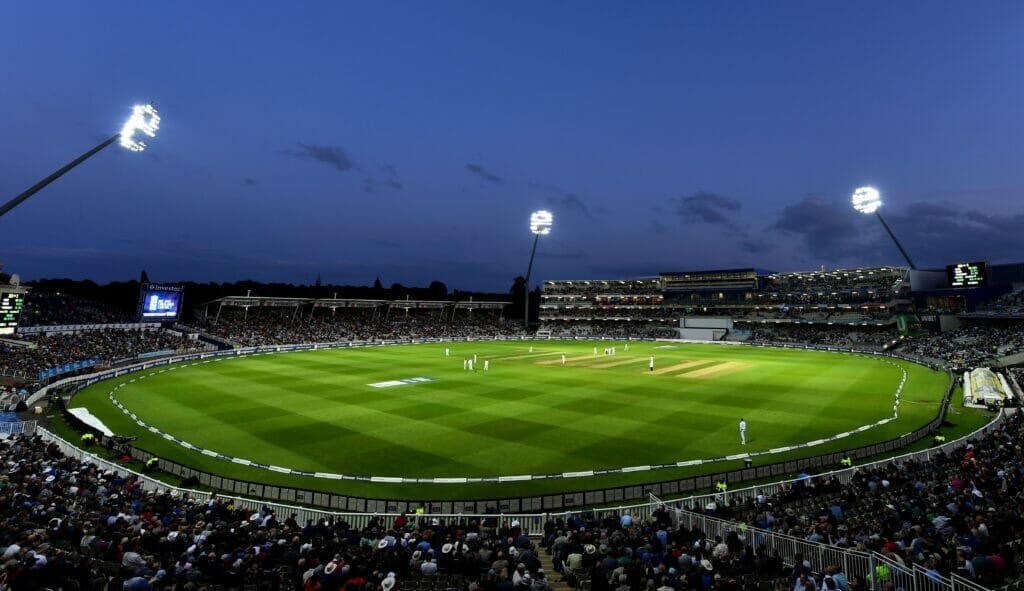 You can also take a tour of the Kia Oval here, another cricket ground used often and an important London cricket landmark.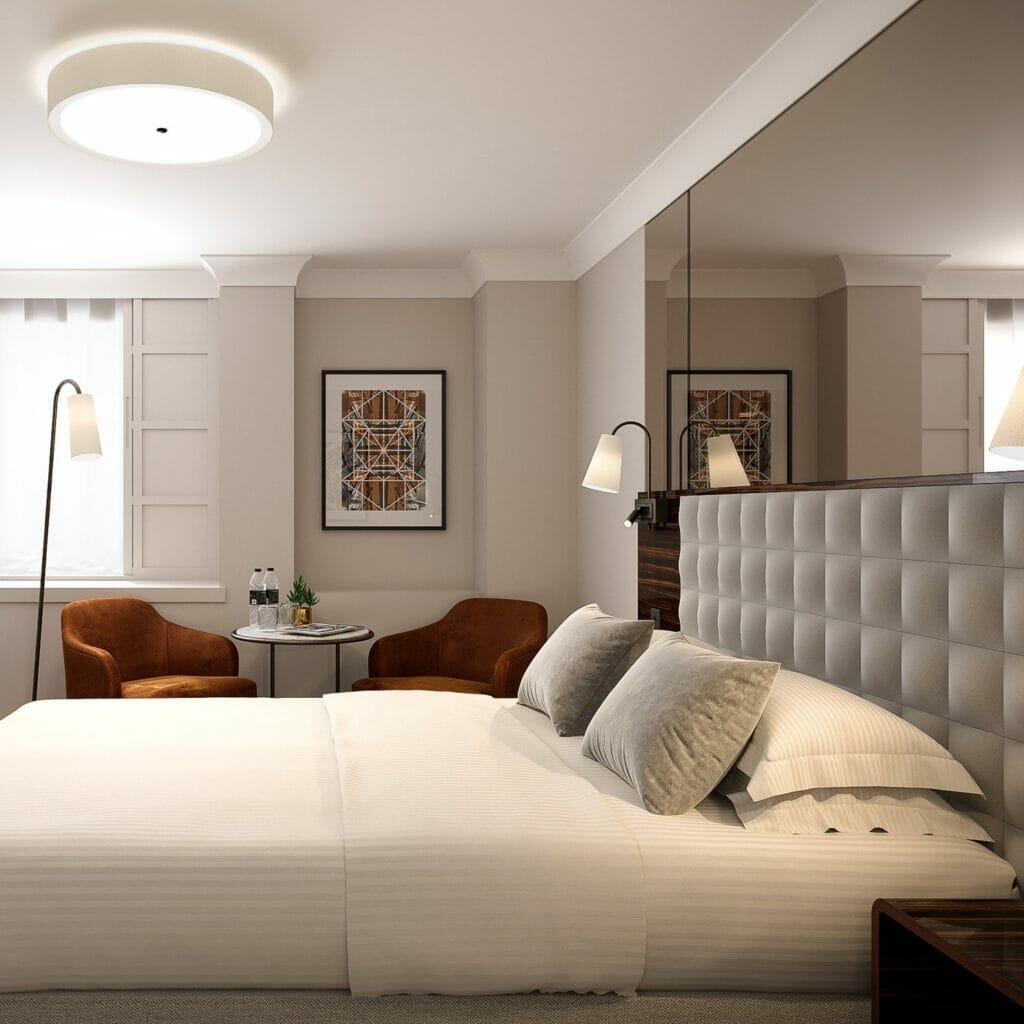 Where to Watch Tennis in London
If you're hoping for some professional tennis in London, plan to visit in the summer during the two weeks of Wimbledon, one of the best times to come to London.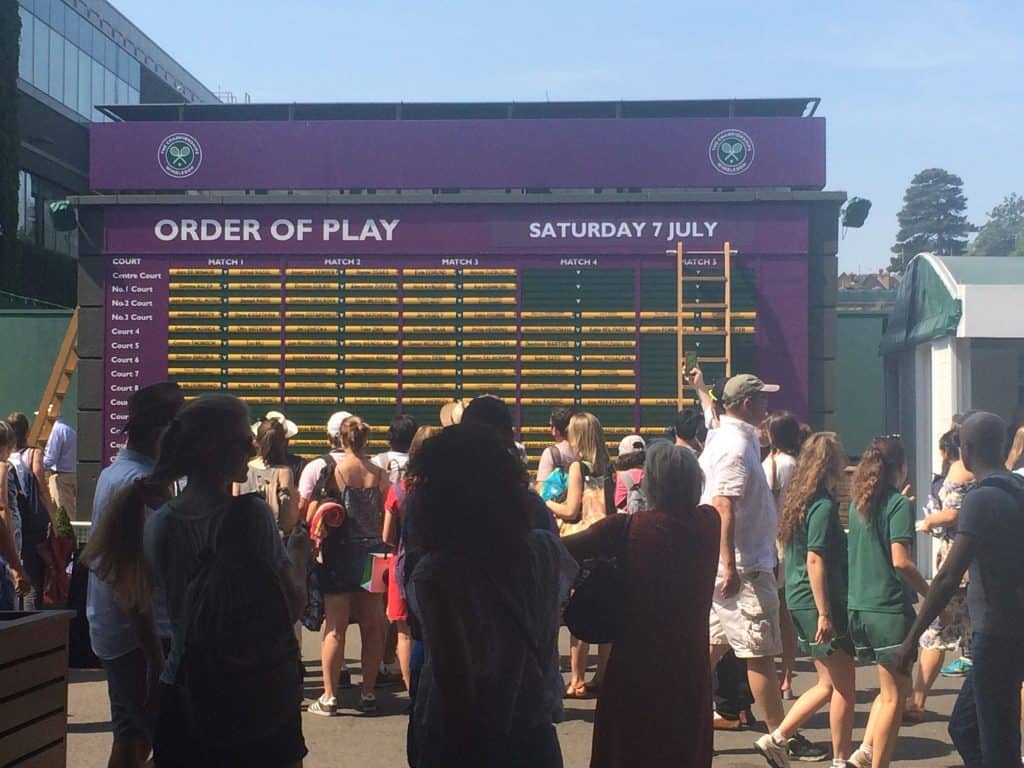 This prestigious tournament is well attended by locals and visitors alike, and Wimbledon prides itself on still having a cheap ticket option, which can be accessed by getting there early and waiting in "the queue" on the day of play.
Click here for information about the Wimbledon queue.
Otherwise, you'll want to enter the ticket ballot the year before you're set to go for the chance to get seated tickets.
If you're in London the rest of the year, you can still experience the magic of this famous tournament by visiting the Wimbledon museum or taking a guided tour.
I would highly recommend this for any tennis fan, as you really get a fantastic overview of the courts and the chance to experience them in a whole new way.
The museum is fantastic and you can view trophies, attire, and equipment from years past.
Click here to book tickets to the Wimbledon tour.
IMPORTANT: are you coming to the UK from abroad?
In case you're reading this from outside the UK and will be a foreign visitor here, you need to know these 2 things to stay safe and save money.
Travel insurance – you need it when going overseas! I use

this site

to get the best quotes and purchase my packages from. Do not skip this – having medical coverage abroad as well as other coverage in case of missed flights, lost luggage, etc is essential. As I said, I have never gone wrong using

this site

.
Where to Watch Football in London
When I say football, I mean the game where you kick a ball into a net past a goalie only using your feet, not American football!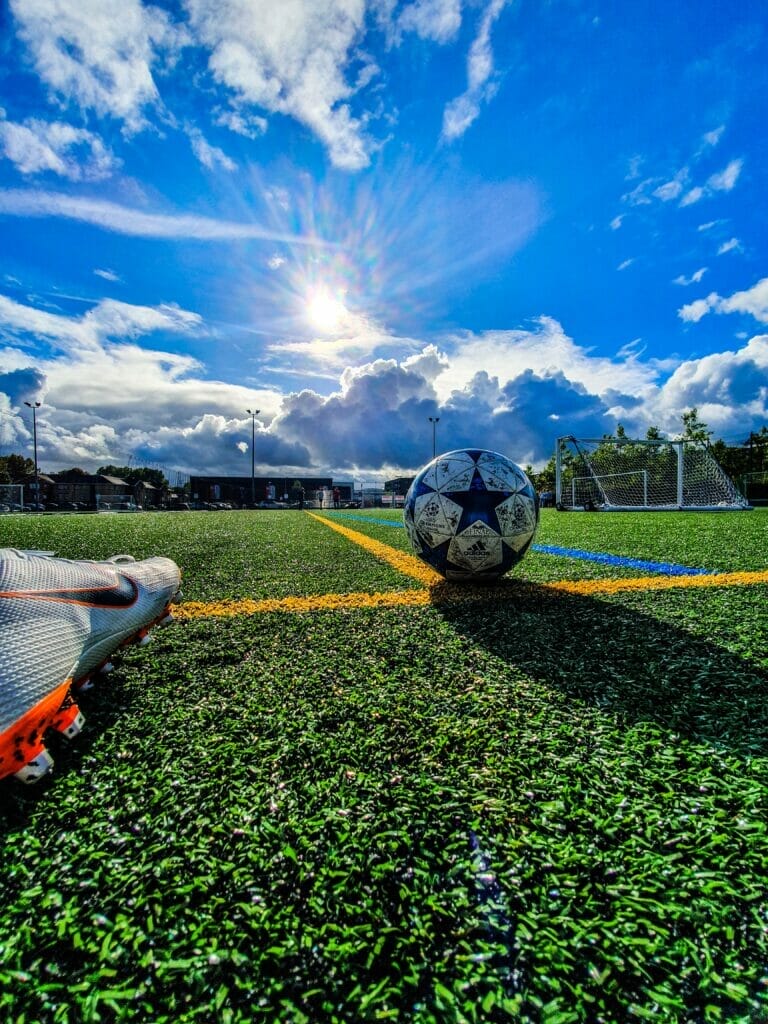 Football is perhaps the most widely followed sport across the UK and the multiple football stadiums in London can attest to that.
If you want to see a premier match, check if there are tickets at Wembley Stadium here or Chelsea Stadium here.
The best way to find tickets is simply through the websites in advance.
If you want to get to walk out onto the field yourself (called the "pitch"), book yourself into a guided tour of Emirates Stadium here or a guided tour of Chelsea Stadium here.
You can also watch more local matches in lower ranked leagues in places like Harrow, Wealdstone, Northwood and more.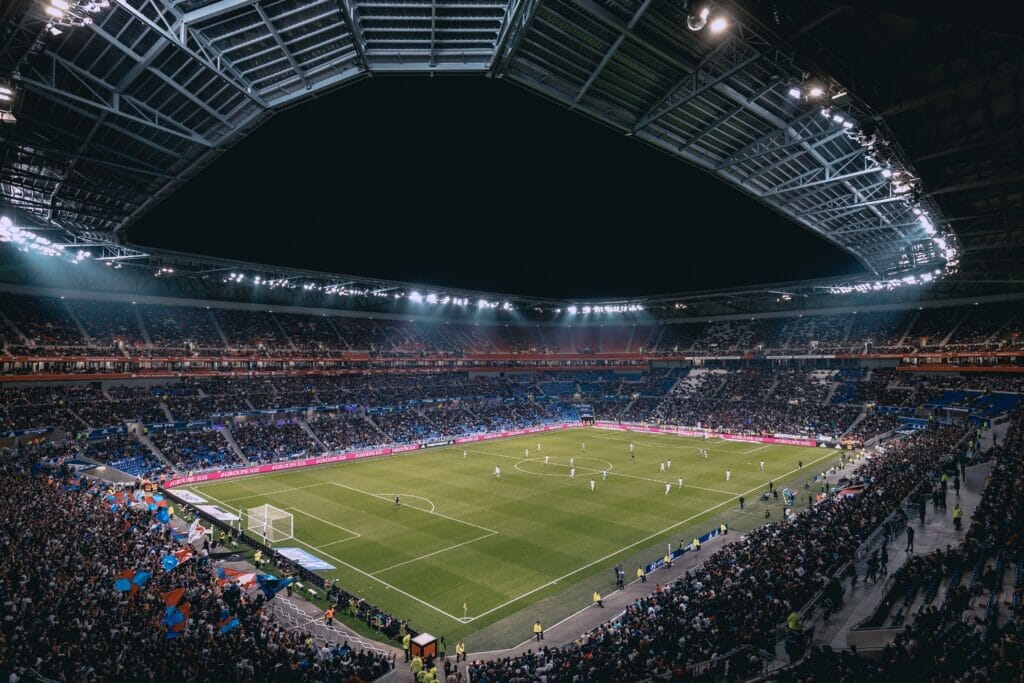 The more "local" games are a great experience at a cheaper price, usually, and the fans are guaranteed to be mega football fans.
It's one of the more unique things to do in London!
You can find a full list of where football is placed in London here.
Olympic History in London
London held the Olympics in the summer of 2012 and you can experience some Olympic history by visiting the Olympic Park in East London.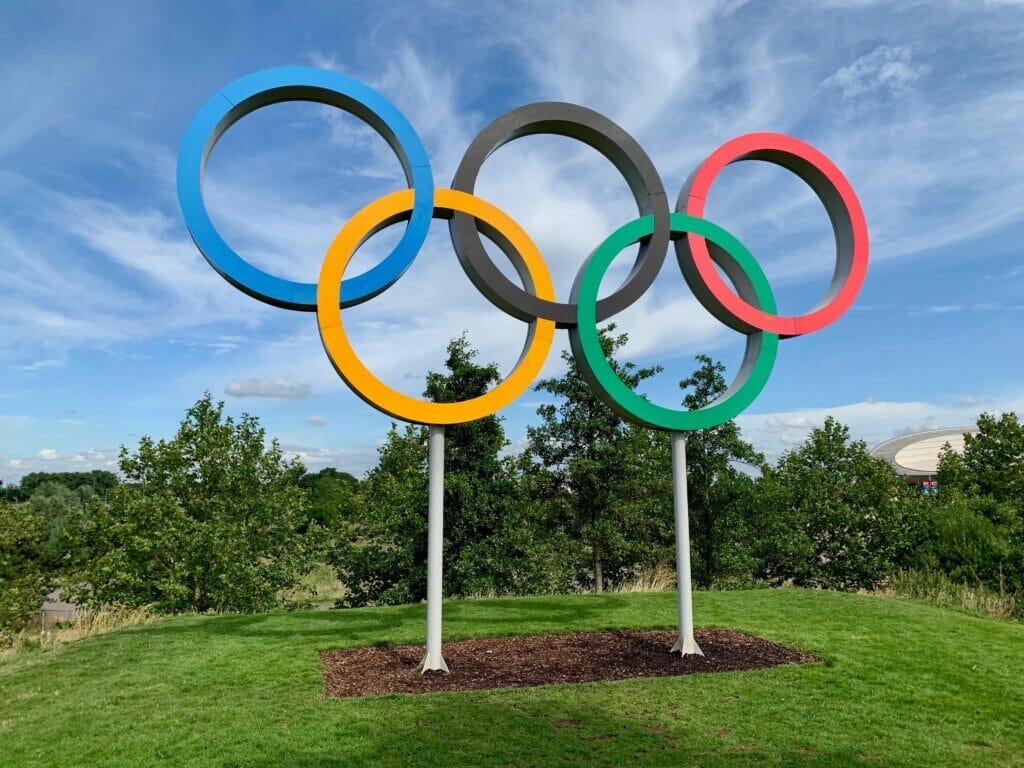 There are still used structures, such as the stadium which holds sporting events and the aquatic center which is now used as a public swimming pool.
You can also see the velodrome and track and field areas.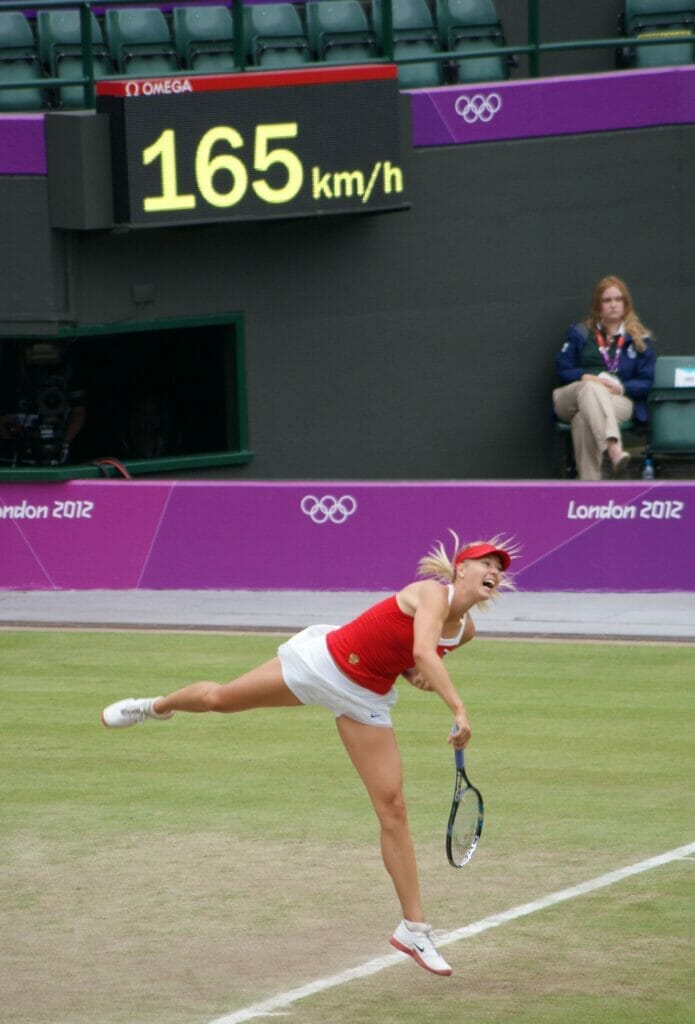 There are plenty of parks and things to do in this area if you just want a self guided walk around, or you can take an Olympic tour of the stadium here that will help bring the 2012 games to life for you and show you what the Olympics did for London.
Where to Watch American Football in London
If you are a big American football fan, you'll be happy to know that American teams come to play football in London a few times a year.
Check out this website for this year's information.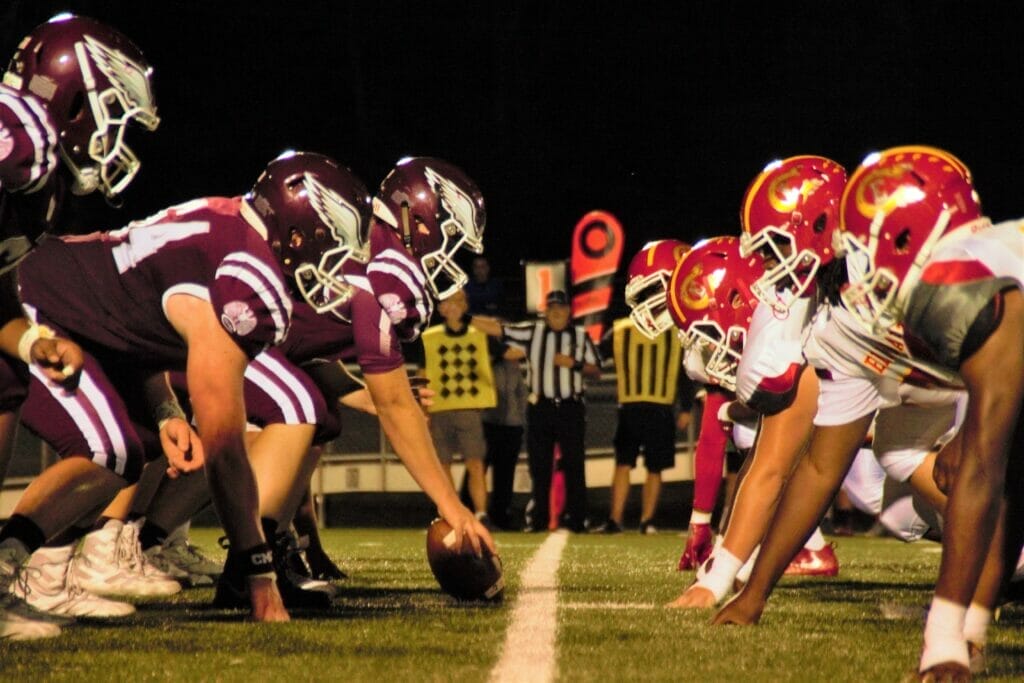 These games are often teeming with Americans visiting and American expats, so that's something to keep in mind if that interests you or not.
These games usually take place at Wembley Stadium or Tottenham Hotspur Stadium, both easily accessible from Central London.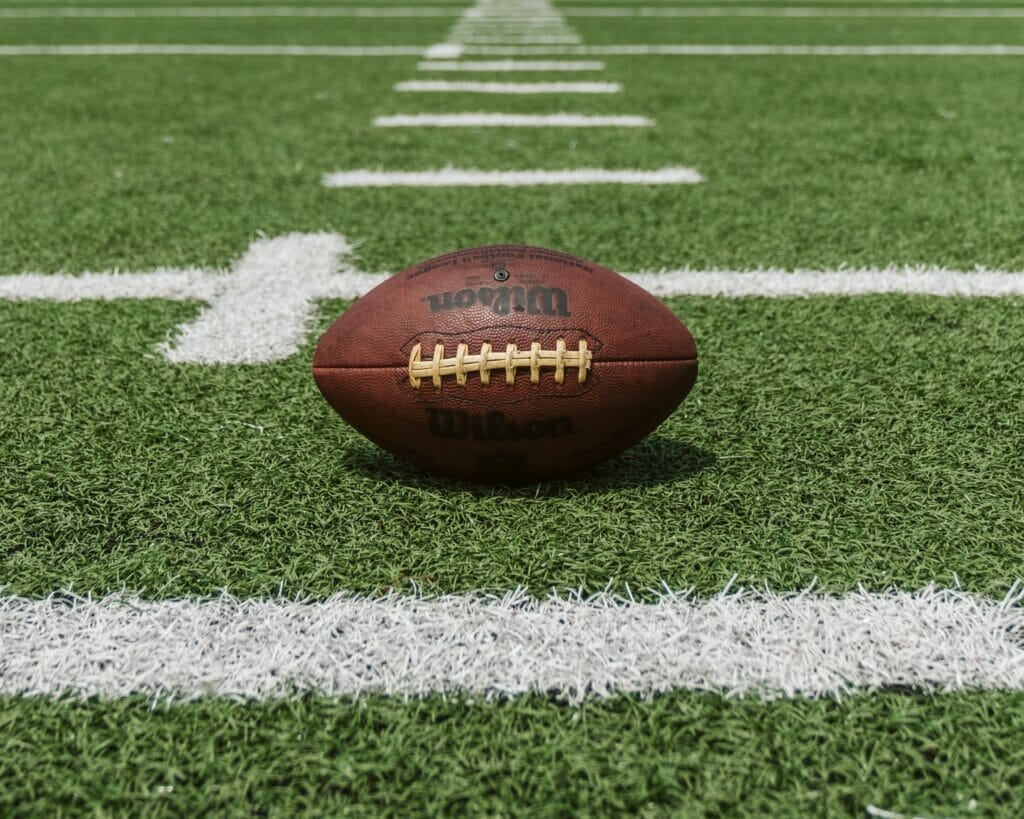 Where to Watch Baseball in London
If you're a baseball fan, you should know that sadly it's not a popular sport in the UK and is not played in most places (if they even know the rules!)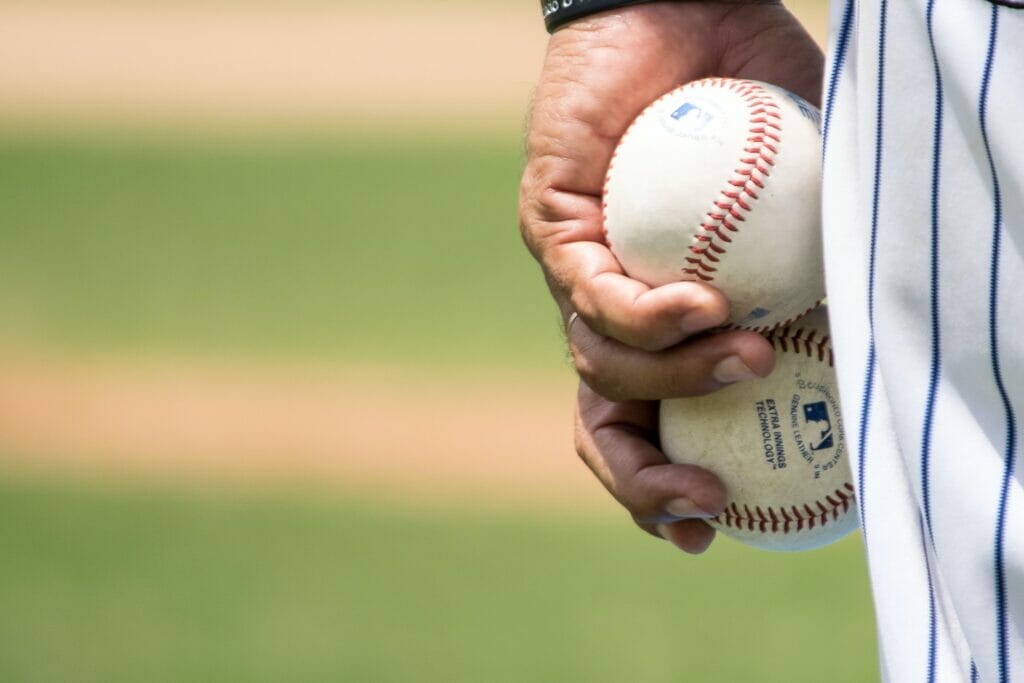 However, there are some more local start-up baseball teams like the London Mets.
The next time that the MLB will bring baseball to London is in 2023, when the St. Louis Cardinals will play the Chicago Cubs in London!
Where to Watch Running or Marathons in London
Every year in April, London holds the London Marathon which takes place all throughout central London.
This is a prestigious event that you must qualify for or enter on behalf of a charity, and you have a mix of serious runners and those who are doing it as a challenge to raise money.
The atmosphere is electric, and parts of the city are shut down on marathon day including lots of places to watch along the route.
It's one of the best things to do in London for free if you're a spectator.
What else should I not miss in London?
If you're visiting London soon, here's a very brief rundown of a few of my other favorites to make sure you don't miss anything!
UK Travel Planning Guide: the FAQs
🏥 Should I buy UK travel insurance?
Absolutely yes. Basic coverage is not expensive, and as a visitor you are NOT covered under the NHS. Compare policies and prices with Travel Insurance Master here, a big name in the travel insurance business, and cross that off your list.
🔌 Do I need travel adapters for the UK?
Yes, you do, otherwise you won't be able to plug in your electronics/phone/lifelines. I recommend this one, which is all-in-one so you can use it in other countries.
🚗 What do I need to drive in the UK?
The first thing you need to check out if you're planning on renting a car in the UK is this guide to driving in the UK for visitors – the roads, signs, and driving experience will likely not be what you're used to and it's essential to prepare yourself to stay safe and aware.
🛌 What's the best way to book hotels in the UK?
For UK hotels, Booking is the best site as it offers free cancellation on many properties. If you want an apartment, I always recommend VRBO over AirBnb.
📳 Will my phone work in the UK?
Yes – if you set it up right. Check out my guide on making your foreign phone work in the UK to ensure that you get the type of service you need.
🚿 Can I drink the water in the UK?
Yes, UK water is great and perfectly safe. But drink out of taps in any kitchen or use water fountains. Double check before drinking out of the taps in hotel bathrooms, though, as they may be on a different system.