This post contains affiliate links for which I may make a small commission to help keep the site running. You will not be charged extra for these items had you not clicked the links. Thank you for your help to keep the site running!
Just south of the River Thames, the London Bridge area is one of the most quintessential London neighborhoods.
Whether you stay at a hotel in London bridge or are just visiting from elsewhere in the city, you'll find so many iconic London attractions to do in London Bridge that can fill a whole day with activity.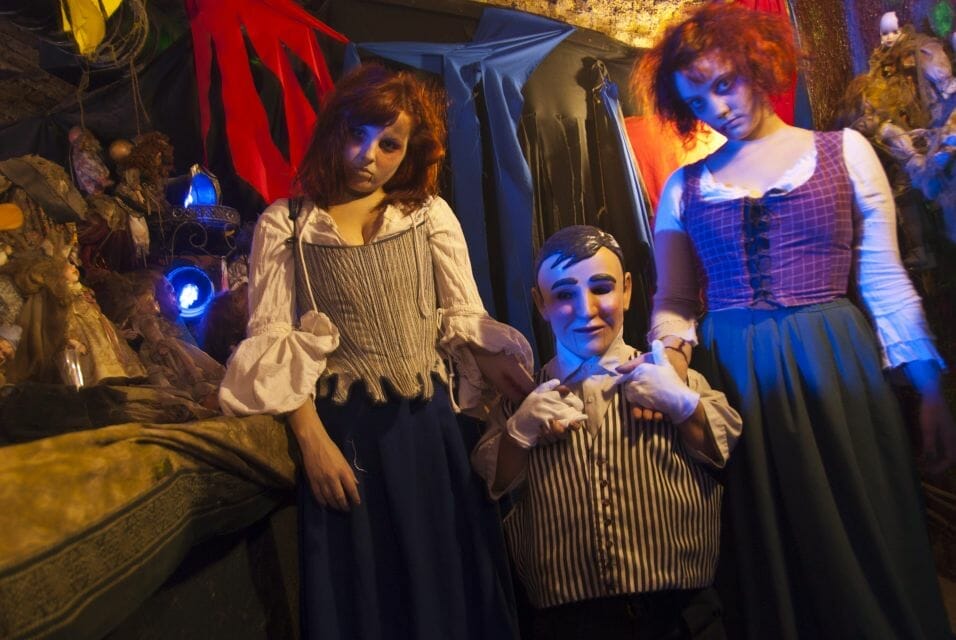 We set out on a challenge to see what we could get done and what hidden nooks and crannies we could explore, and we ended up finding these iconic things to see in London near London Bridge to inspire you to plan your own trip.
Oh, and spoiler alert: this is one of the most picturesque areas of London to stay in, so don't forget your travel camera!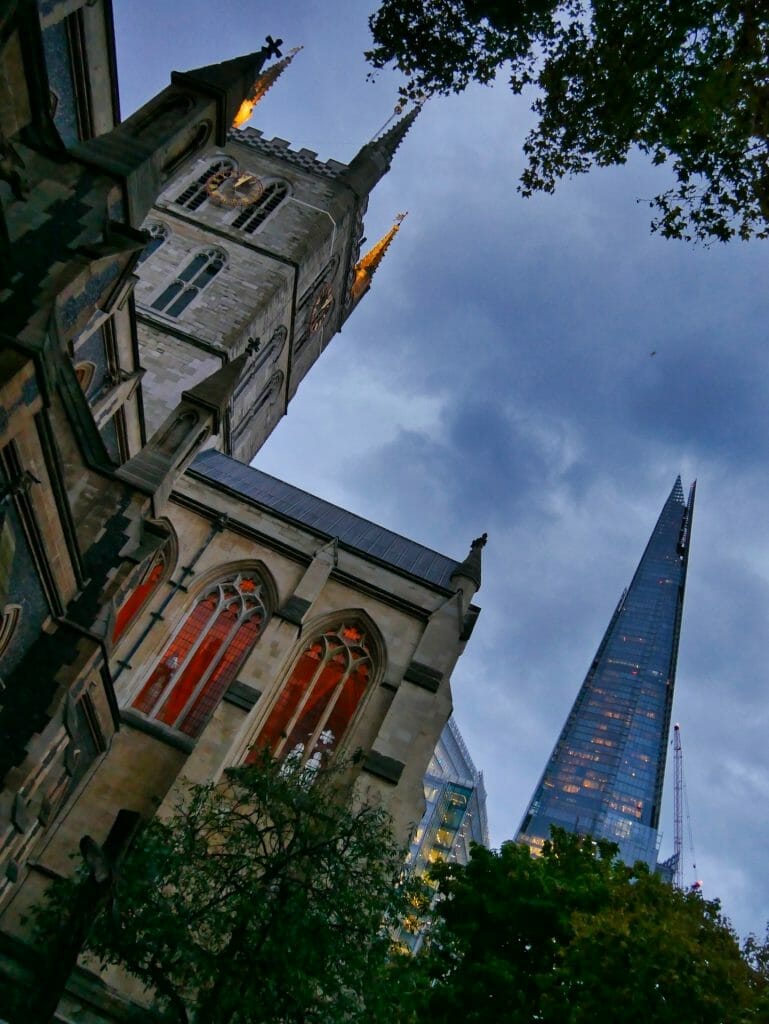 The Absolute Must-Knows (from a Londoner)
1. Get a Bite to Eat at the Breakfast Club
When you come to London, you've got to eat, and where better than one of London's Bridge's best restaurants?
The Breakfast Club is a London favorite, and you can find one of their most popular branches near London Bridge station.
We visited for dinner and enjoyed an amazing meal of "disco fries" and sweetcorn fritters with a side of mac and cheese, but they also do a fantastic breakfast menu (though we'd advise against the dessert portions of the pancakes as they weren't up to par to this American!)
It's always busy here, so make reservations when you can ahead of time or prepare to wait for a table.
But, as the demand suggests, it's so worth it!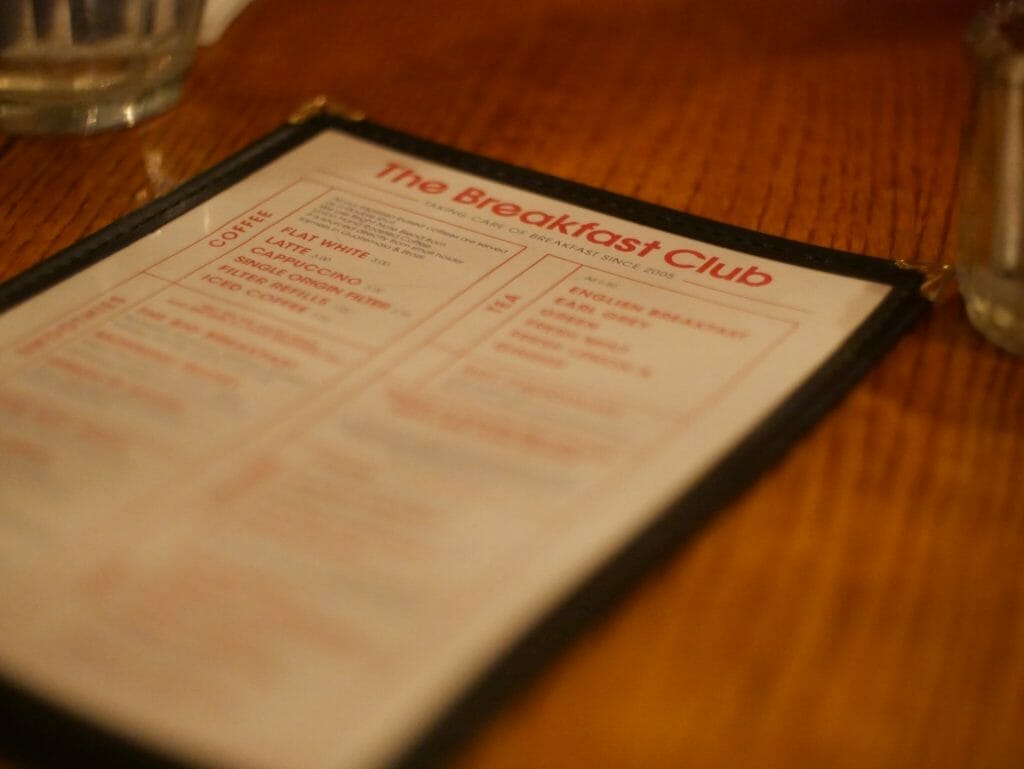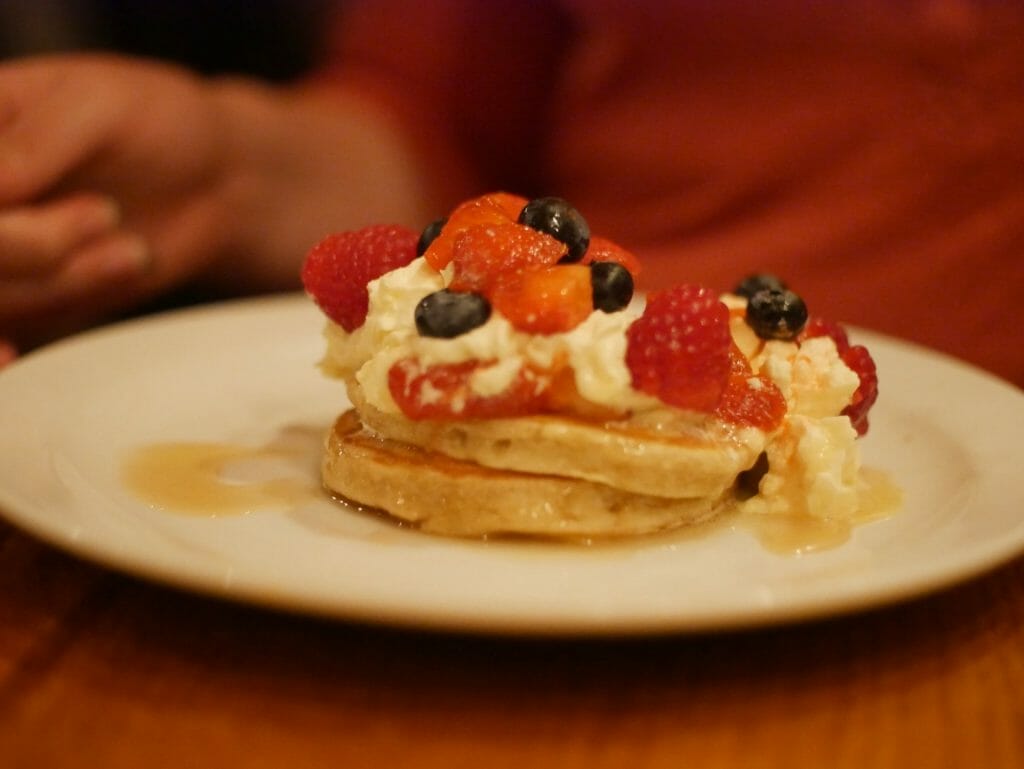 GET A

FREE

LONDON INTRO GUIDE and ACCESS TO MY FB GROUP
Start your planning with this "Intro to London" guide and access to my London planning Facebook group!
2. Torture Yourself at the Clink Prison Museum: one of the best London bridge things to do
Many people suggest the London Dungeon experience when traveling around London Bridge, but I say skip the London Dungeon and head to the Clink Prison Museum if you want to actually learn more about medieval torture (and who doesn't?).
This museum is not too expensive and leads you through a series of rooms in the original Clink prison, which is where the slang term for "jail" came about.
You'll follow the stories of multiple people who lived and died at the prison and get the chance to test your stomach strength when you get a lot of very specific information about just how people loved to torture criminals back in the day (and they weren't all criminals like we would think now – even debt could put you in here).
For one of the most educational and iconic things to do in London Bridge, you can't go wrong.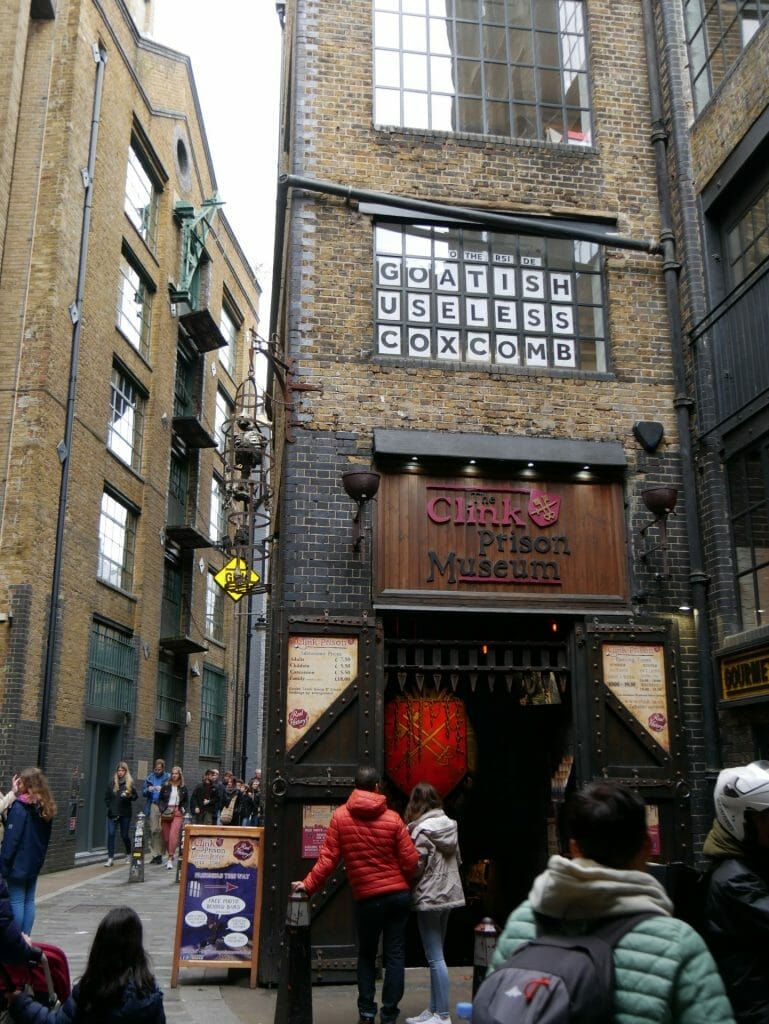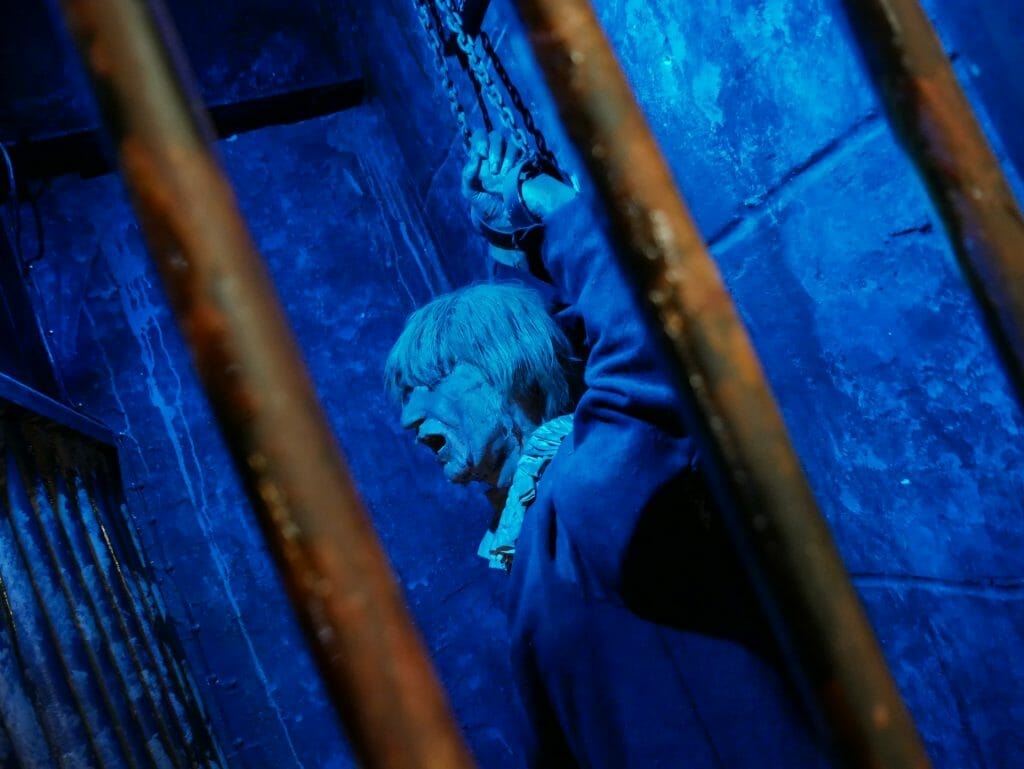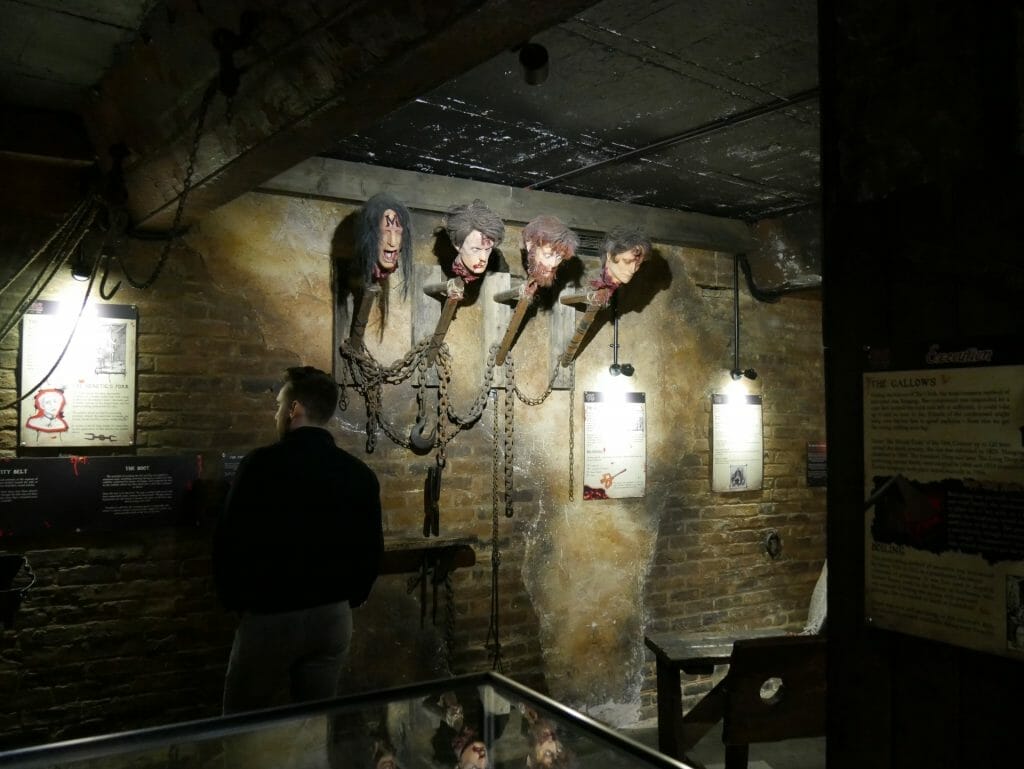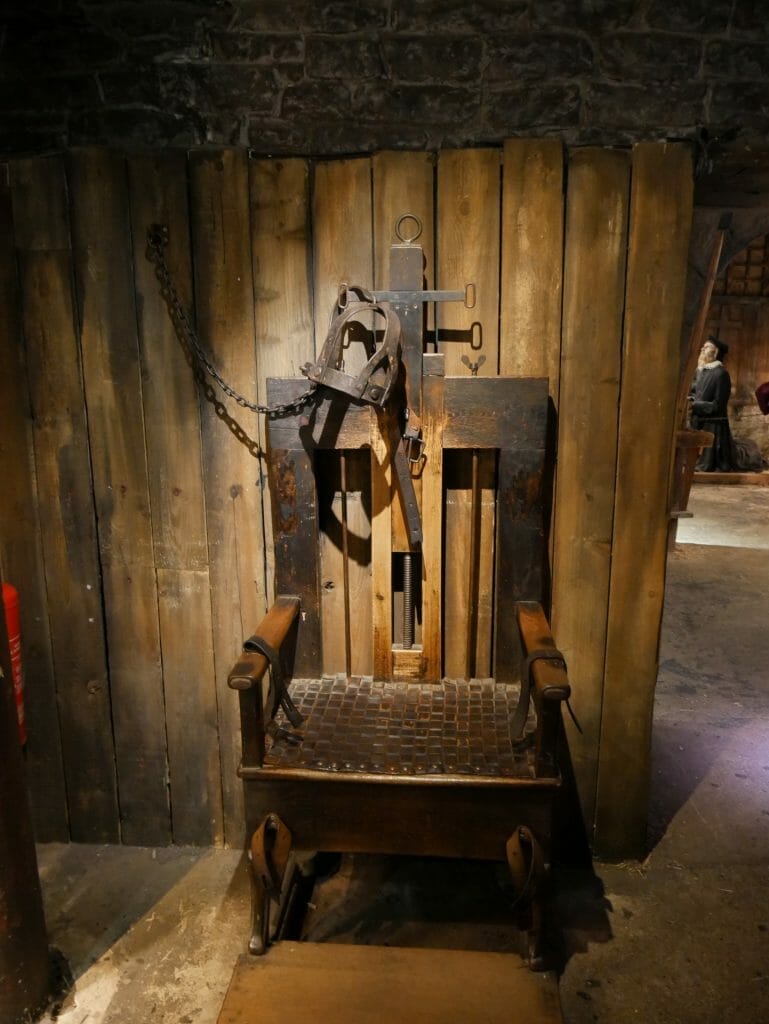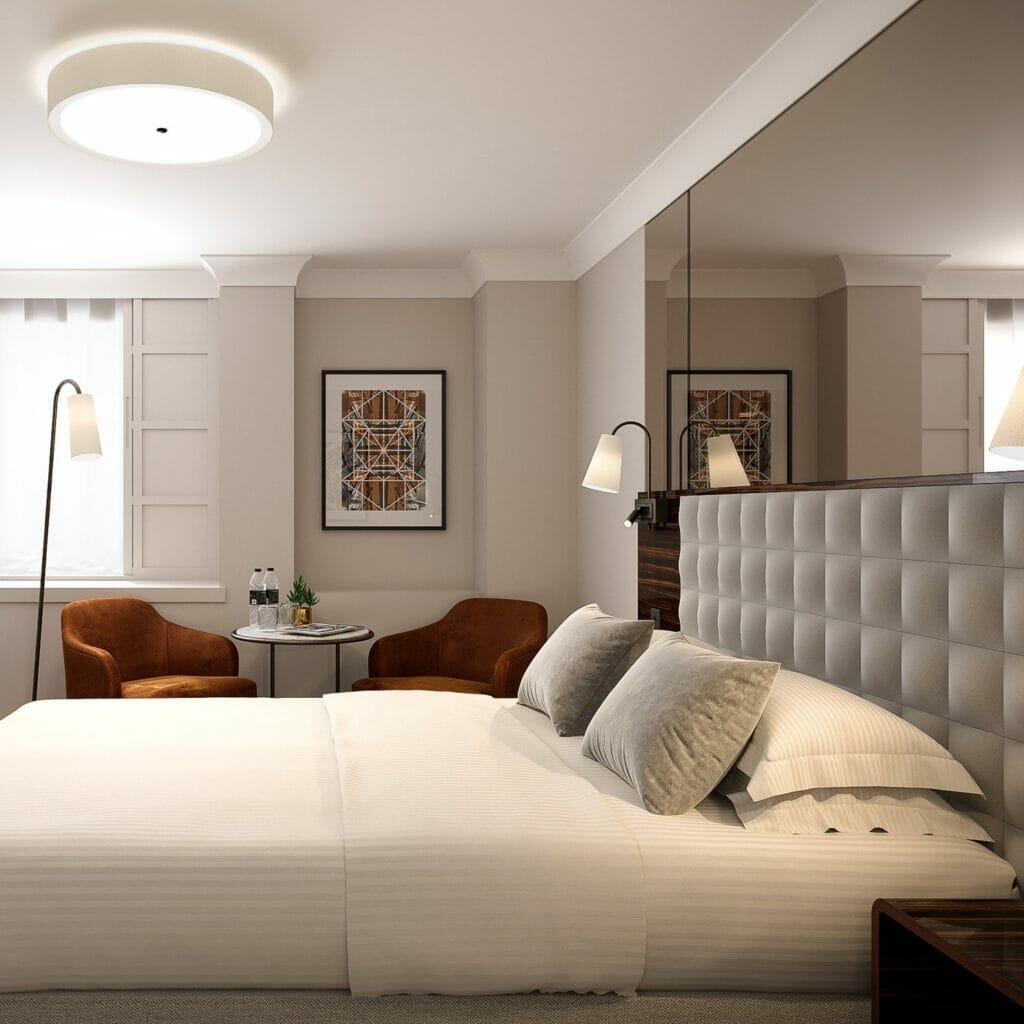 This recreation of a ship sailed by Francis Drake around the globe sits nestled near the river in the London Bridge area on a dry dock, and it's a fantastic place for kids and adults alike to step on board and see what life would have been like sailing on it.
It's not a huge ship, so won't take you too long to explore, meaning you can fit it into a jam-packed itinerary of things to do near London Bridge.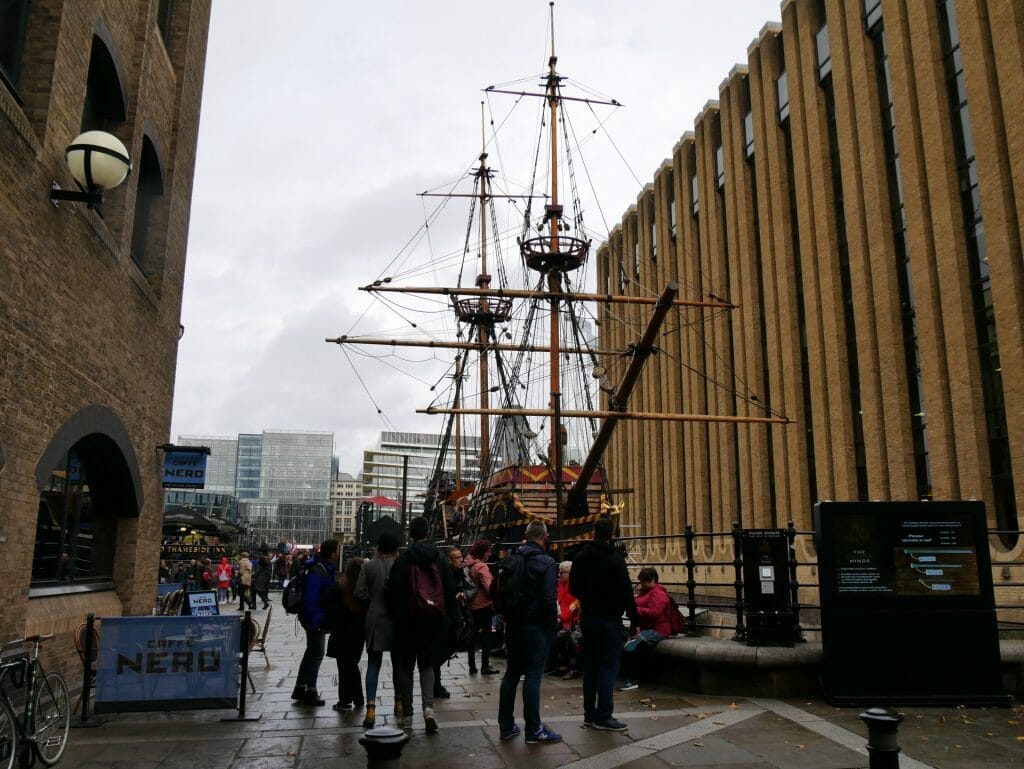 IMPORTANT: are you coming to the UK from abroad?
In case you're reading this from outside the UK and will be a foreign visitor here, you need to know these 2 things to stay safe and save money.
Travel insurance – you need it when going overseas! I use

this site

to get the best quotes and purchase my packages from. Do not skip this – having medical coverage abroad as well as other coverage in case of missed flights, lost luggage, etc is essential. As I said, I have never gone wrong using

this site

.
4. Old Operating Theatre Museum
Have you ever taken a moment to think about what medical life was like in the Victorian era?
You probably haven't, and the Old Operating Theatre Museum is here to change that.
This wonderfully quirky museum in London in an attic in the London Bridge area has artifacts, including bodily ones, that help explore the medical methods and fears of the 1800s.
From leech trays to amputation knives (used without anesthetic, no less!), you can explore medical and herbal history.
You can also step into an old operating theatre, which has been reconstructed on the same site it used to stand where medical students would observe surgical skills at St. Thomas' Hospital.
The museum does regular talks and activities, as well, and there were a large group of kids taking part in an interactive activity while we were there.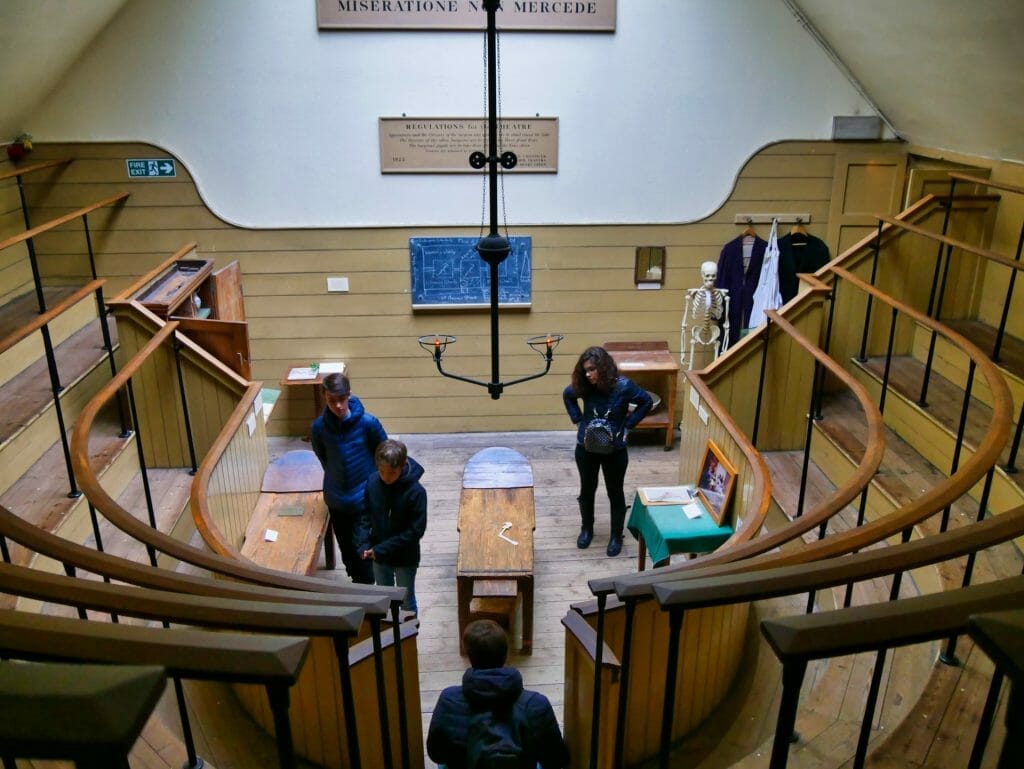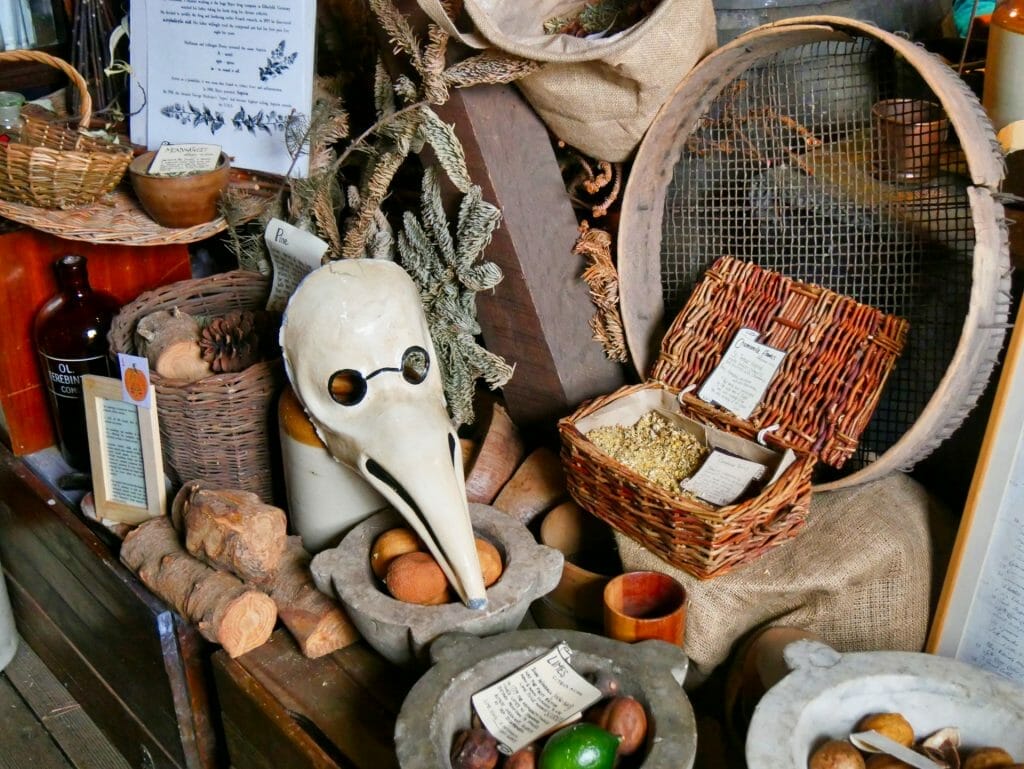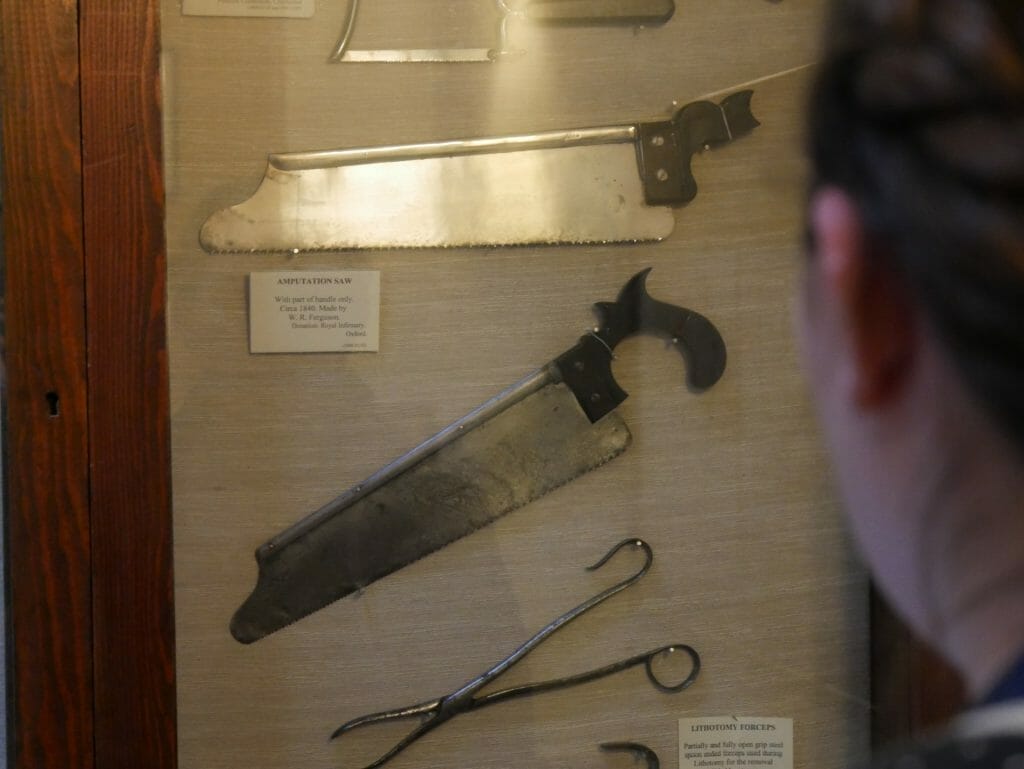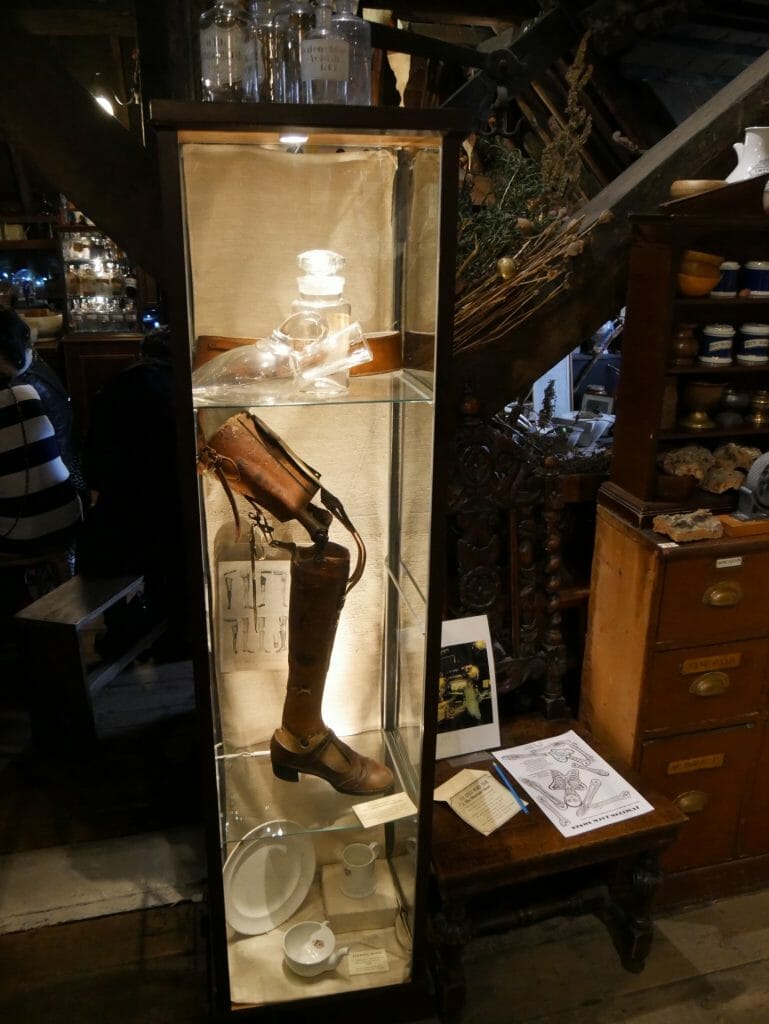 If you're coming to London, you'll also appreciate some of our other London guides, including…

x The Ultimate London Packing List for All Seasons
x London's Most Iconic Attractions to Add to Your Bucketlist
x A Dummy's Guide to Getting Around London
5. Chow Down in Borough Market
One of the most iconic markets in all of London is Borough Market, conveniently located in the London Bridge area just steps away from the tube station.
This is the foodie lover's dream market, where the smells of fish and chips waft through the air and mix with sights and sounds of lamb burgers, veggie kababs, fruit smoothies, fresh bread and more.
Anything you dream of eating, you can pretty much find at Borough Market.
There are also plenty of veggie and allergy-friendly options, in addition to cuisines from all over the world.
This is truly one of my favorite street food markets in London to just wander around, though if you are hoping to really explore, visit outside of "rush hour" for lunch and head there in the mid-afternoon when it's a bit easier to walk around.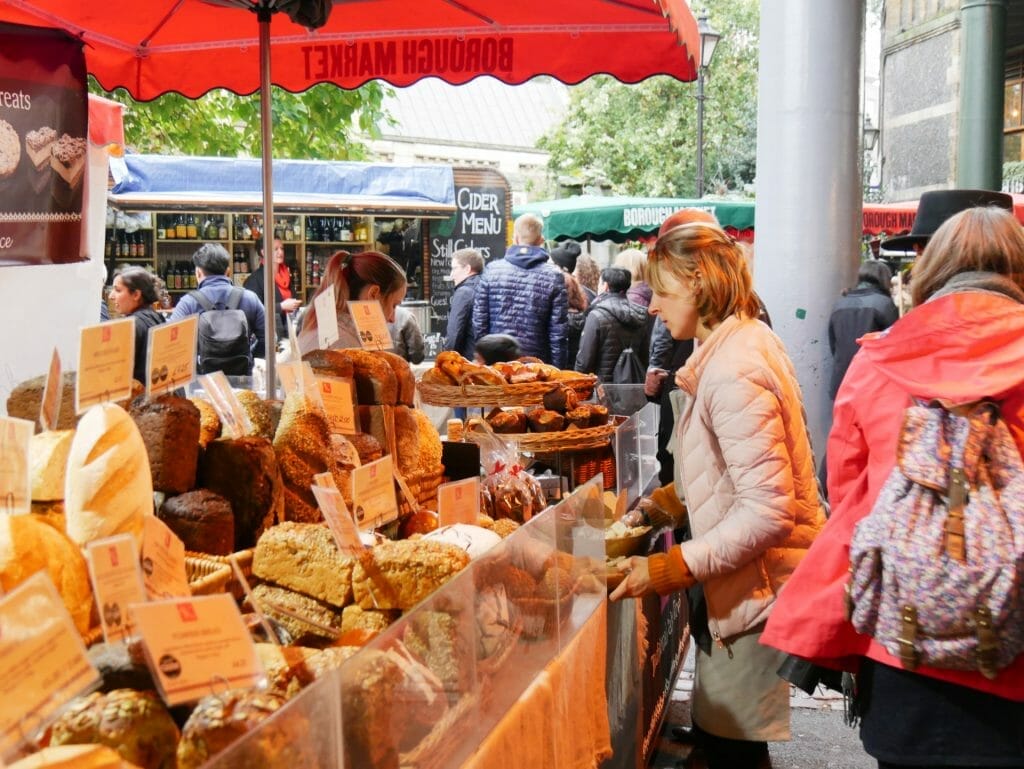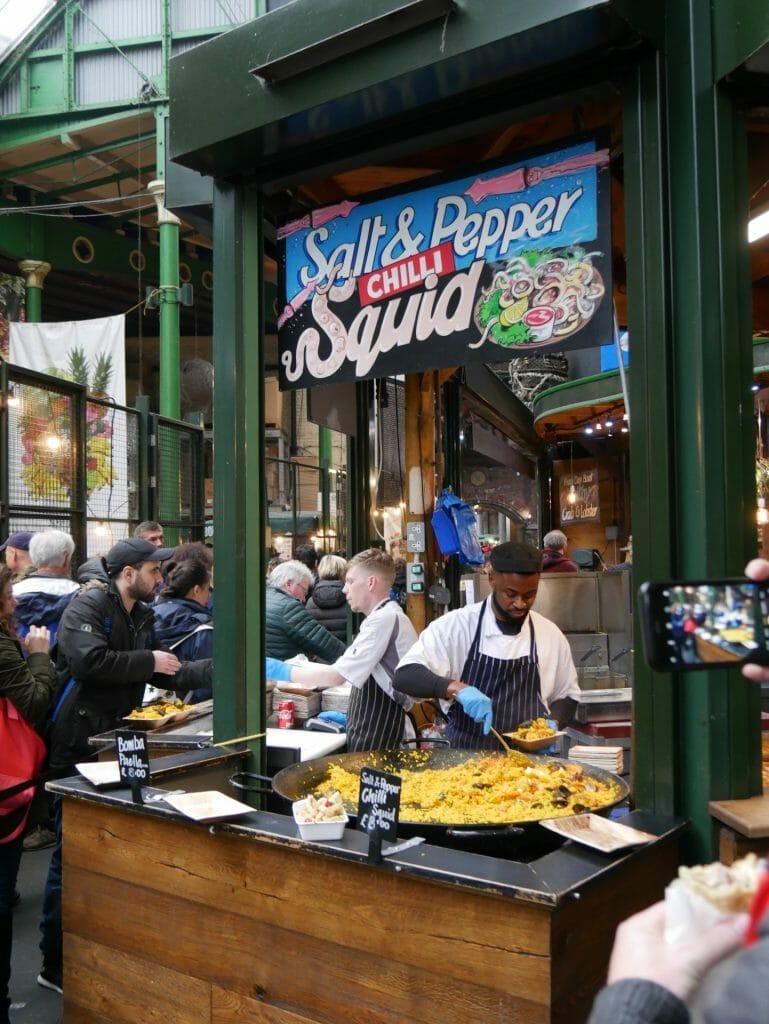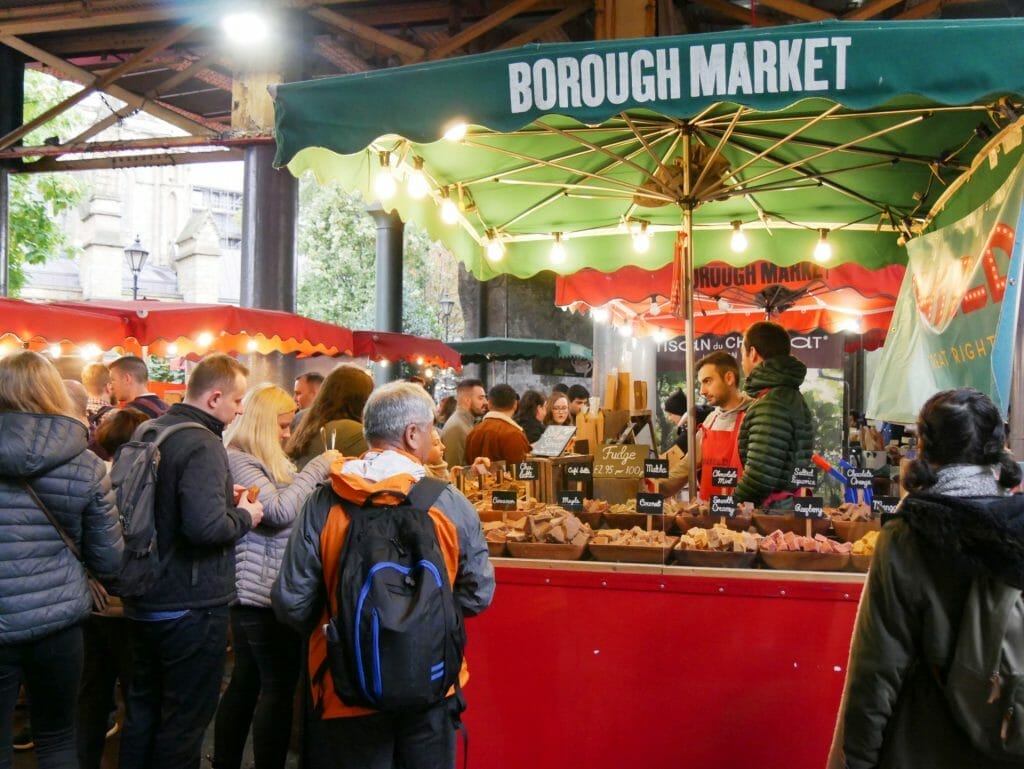 6. Hop on a River Boat: things to do near London Bridge
You can hop on a Thames Clipper boat from London Bridge Pier to take a journey around the River Thames during your visit to London Bridge.
Just head down to the pier, purchase your tickets from the kiosk, and hop on board the next boat.
You can either stay on and come back to London Bridge to keep exploring, or consider using the boat to get to London Bridge in the morning to start your day!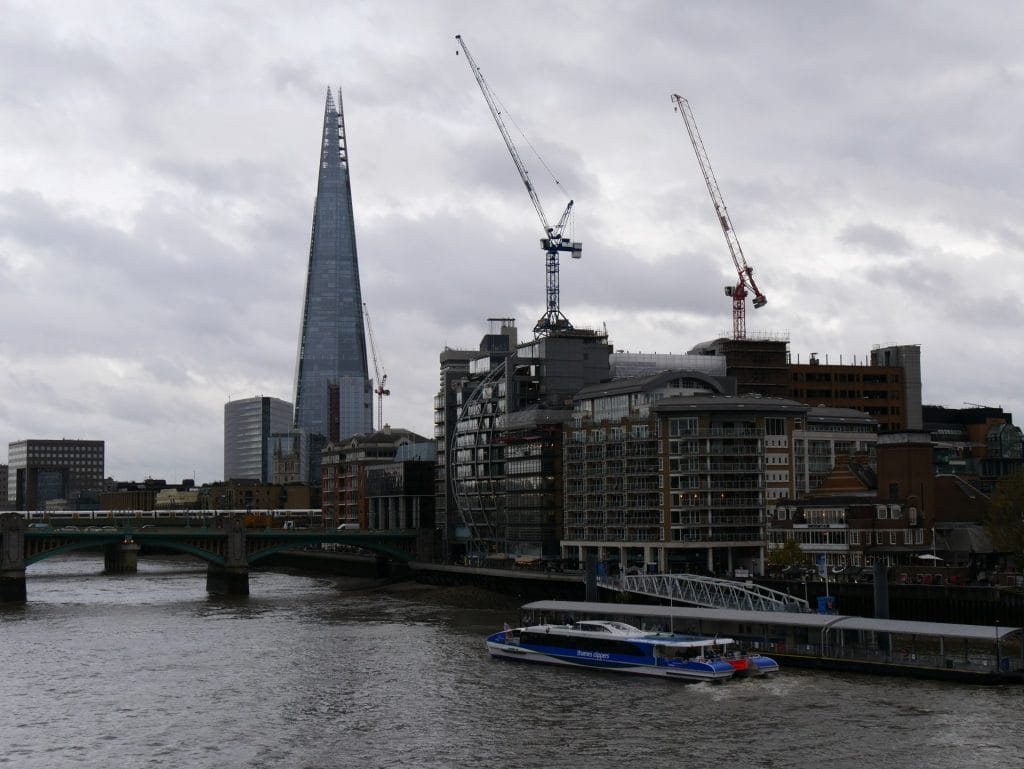 7. Take a Stroll along the River Thames in the Evening
The River Thames stretches across London, but one of my favorite places to take a stroll along the river is London Bridge, without a doubt.
There are bars, restaurants, and fantastic iconic things to see including the HMS Belfast battleship.
I find that this part of London really comes into its own in the evening, when the string of lights above the walkways are lit up and you can see the London Bridge area in a whole new way
It's one of the bests views in London at night.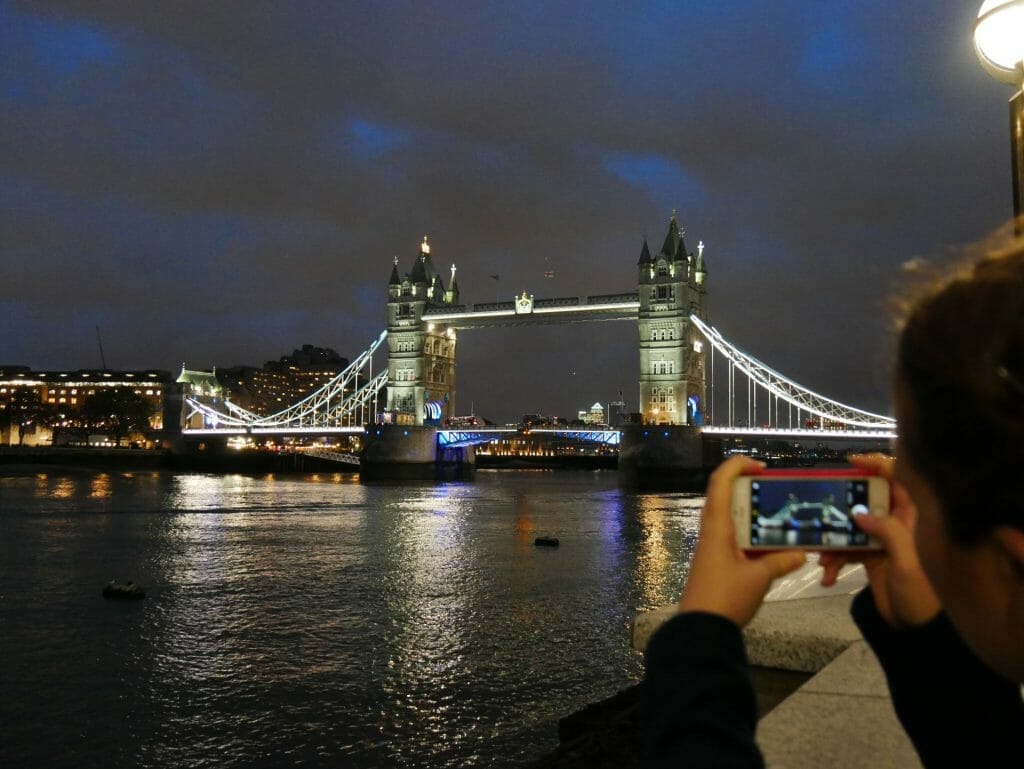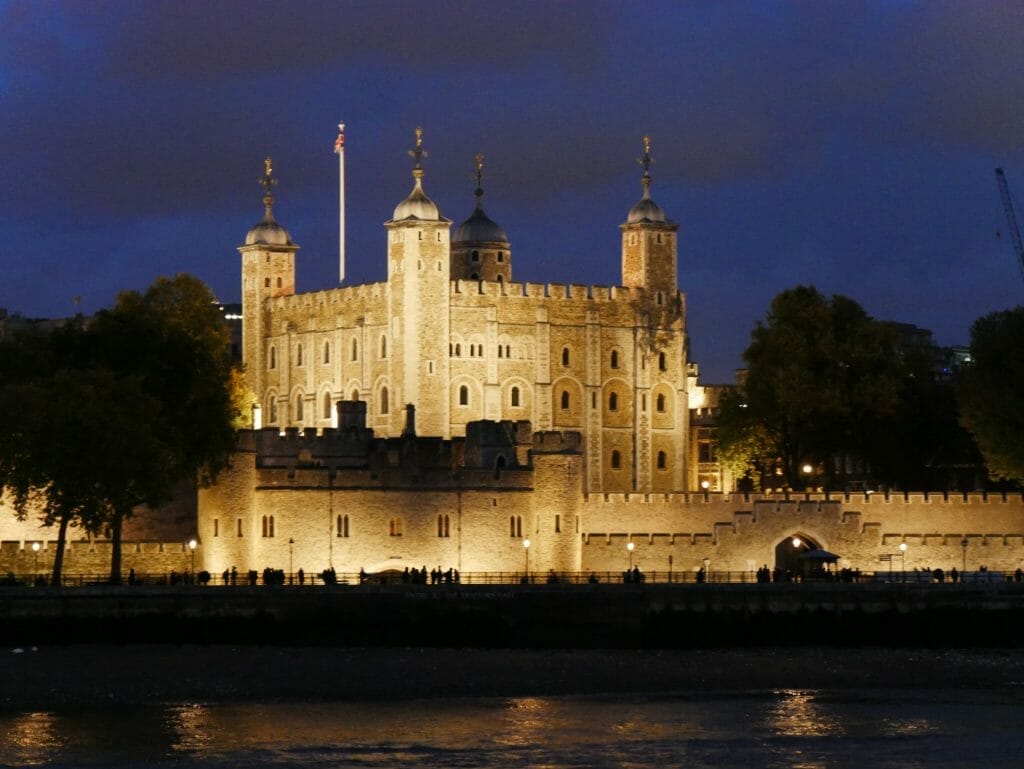 8. Enjoy Evensong in Southwark Cathedral
Southwark Cathedral is a gorgeous cathedral near London Bridge and one of the best things to do in London Bridge for couples who want to take a moment out of a busy day and sit and reflect.
The cathedral holds regular services, as well as Evensong on most nights, which is free and gives you the chance to sit and admire the gorgeous interior architecture while listening to a traditional Evensong service.
There is also a peaceful garden and places to sit in the courtyard that are removed from the hustle and bustle of the surrounding London Bridge area and give you a nice spot to sit and talk.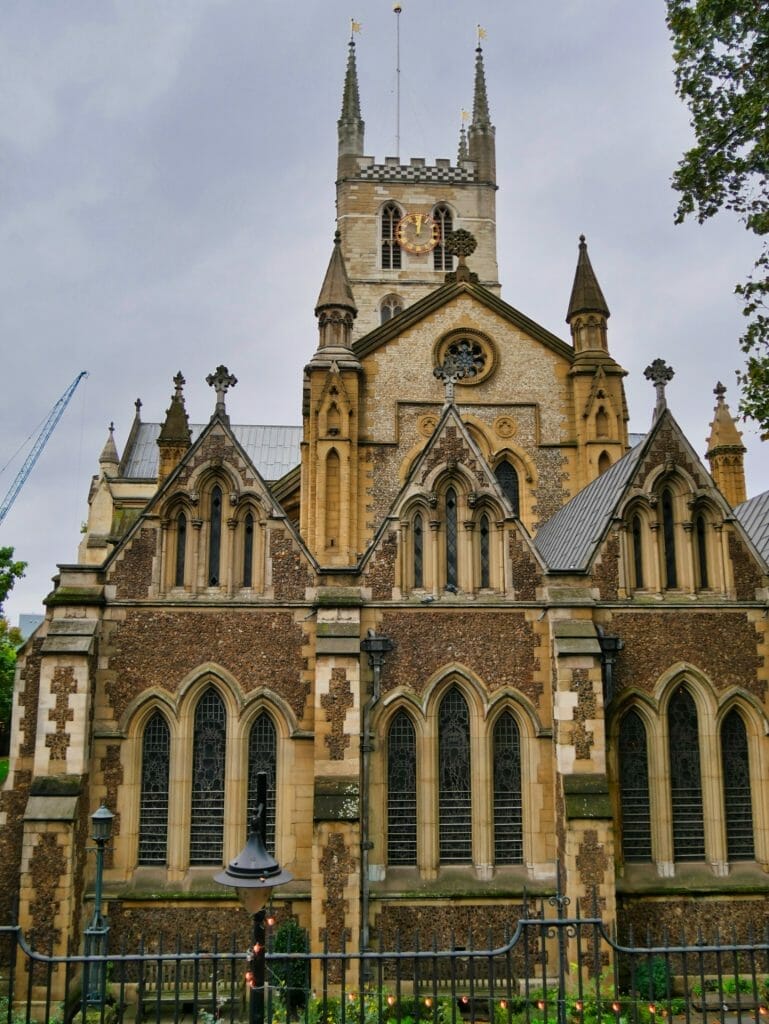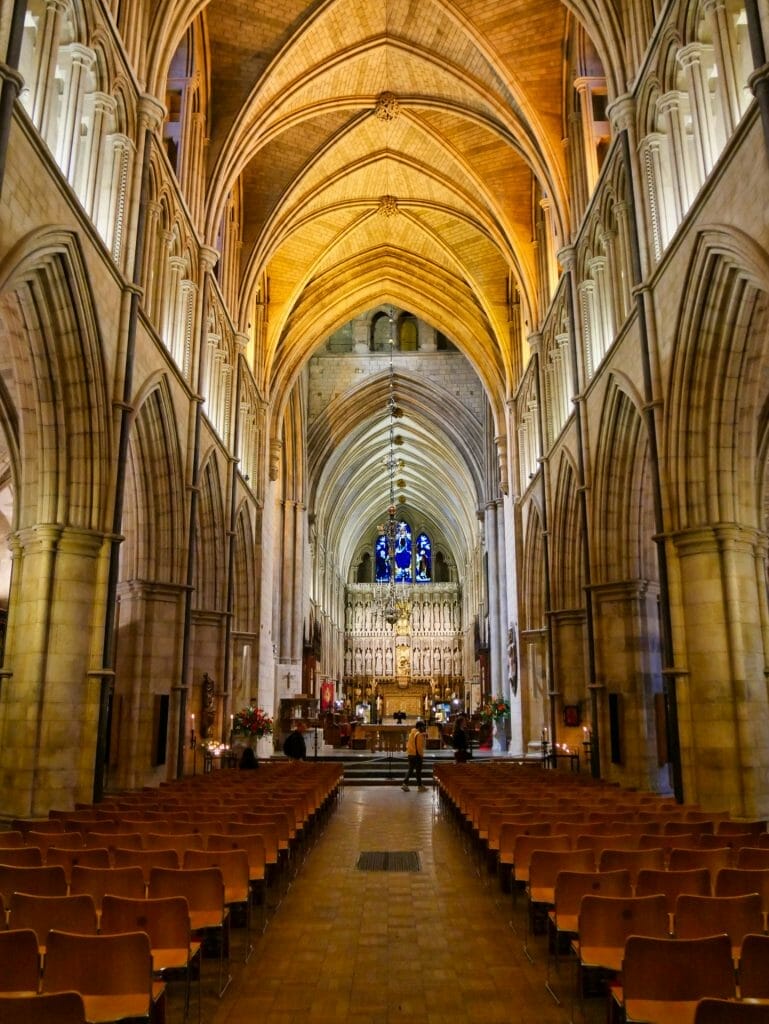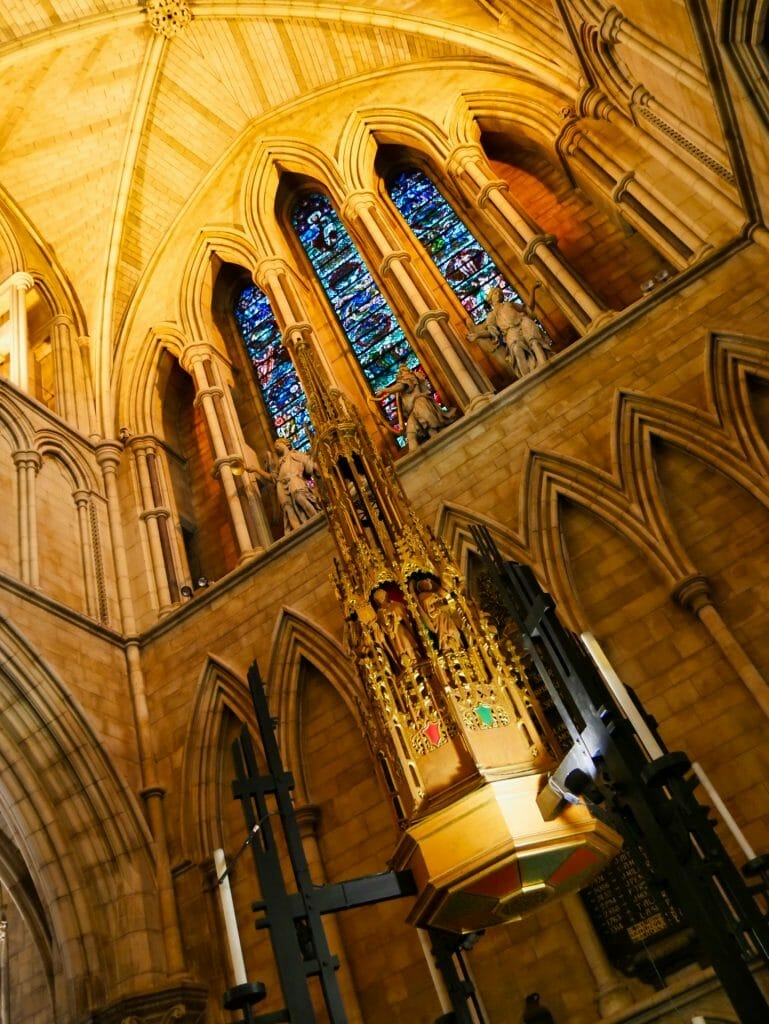 9. Appreciate the Shard
We didn't head into the Shard on our day of London Bridge exploration, though you can if you want to see the view from the top of the Shard or enjoy one of the many restaurants inside.
I find it an iconic landmark near London Bridge to use to help orient you to your surroundings and appreciate one of London's most controversial skyscrapers built just before the London 2012 Olympics.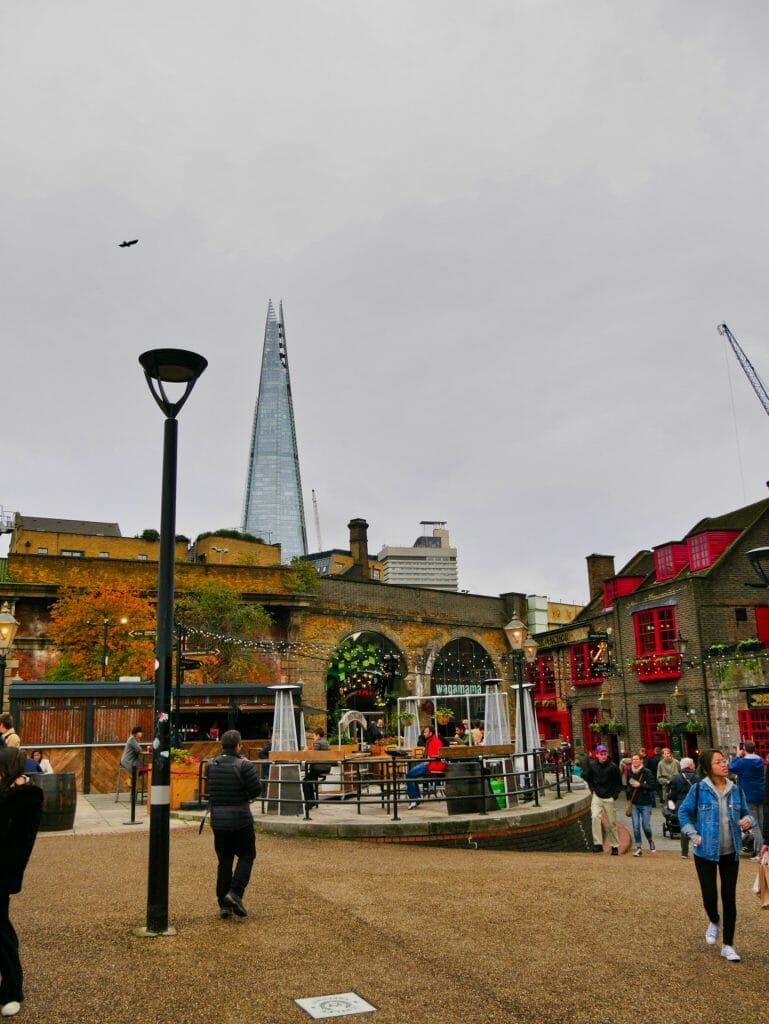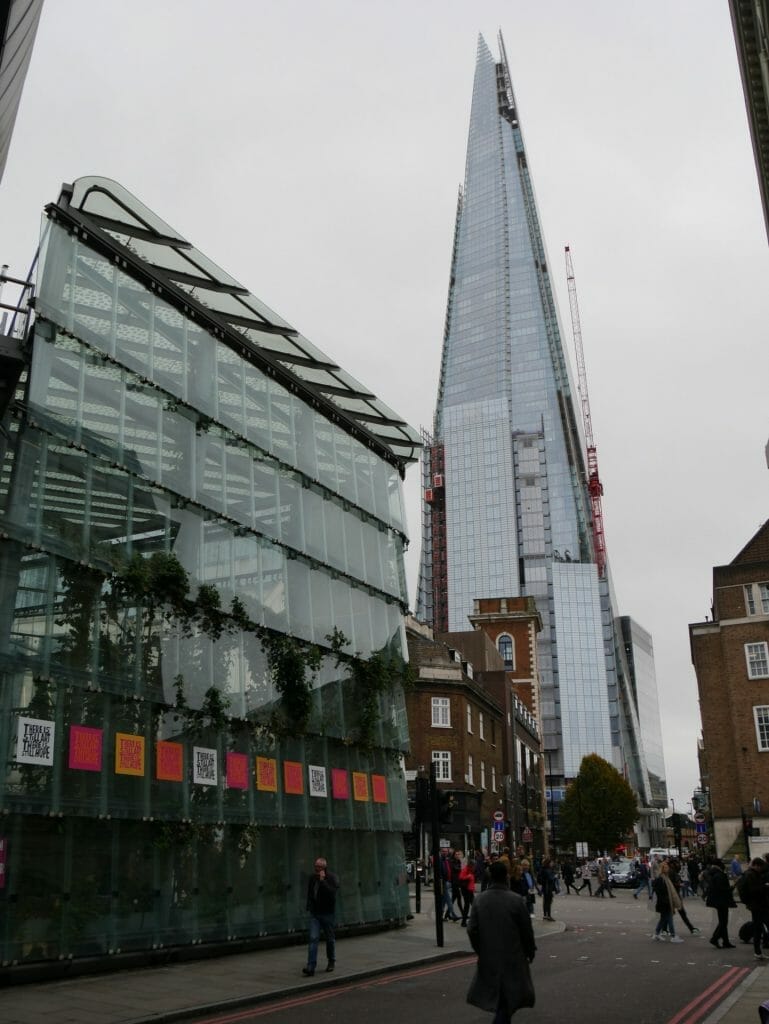 10. HMS Belfast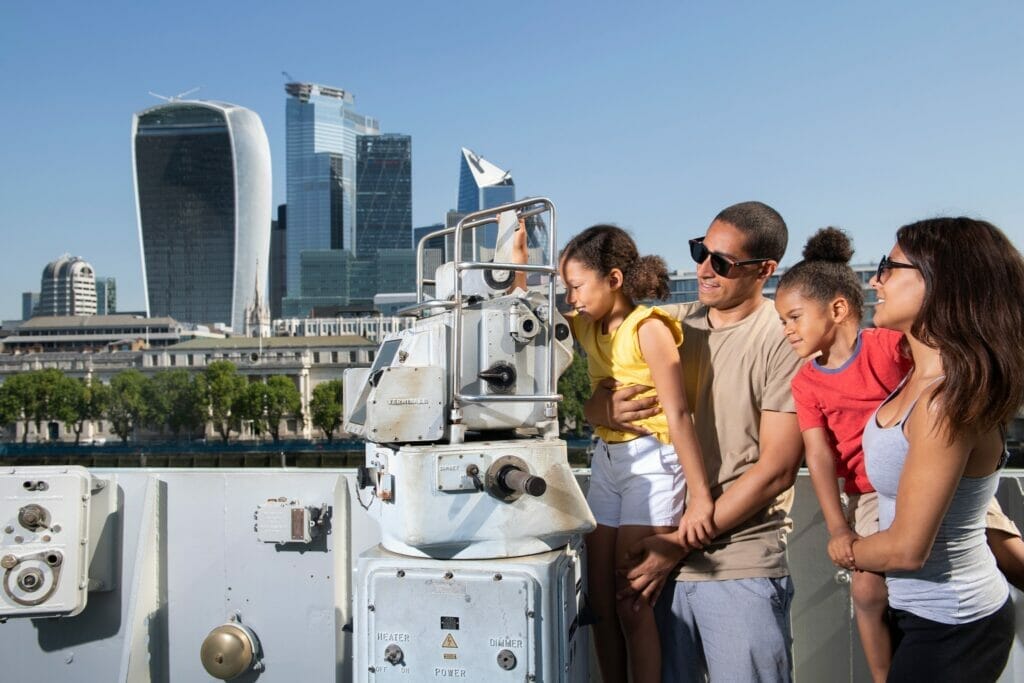 Britain's history is inextricably tied to the sea, and you can get a great insight into its maritime past aboard the HMS Belfast, docked on the River Thames itself.
A Town-class light cruiser once operated by the Royal Navy and used to protect ships traveling through Arctic supply routes this warship has now left war behind it and is a full-time museum.
It's well worth a visit to gain an insight into battles such as the D-Day landings, and a longer look at Britain's maritime history.
There is a tour that lasts about an hour and a half, but you are free to explore all nine of its decks by yourself, climbing up ladders and staircases to gain an insight into war at sea that you'll struggle to find anywhere else.
11. George Pub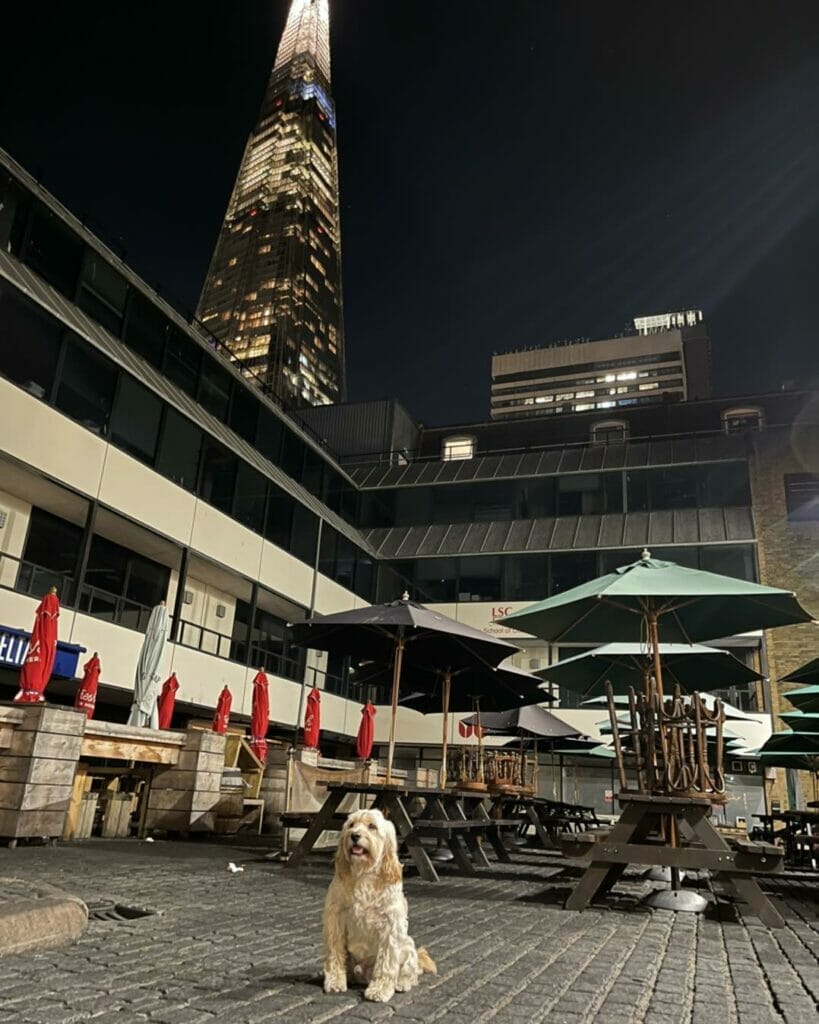 You won't struggle to find great pubs in London, but it might be hard to find one with a history like The George Inn.
Rebuilt in 1676, it has been standing at the same site since at least the 1540s and is the only galleried coaching inn that is still in business, a place where those traveling by horse could use the stables and rest a while.
Today, it's unlikely you'll be bringing a horse, but The George Inn still serves up some great food and drink on the riverside.
You can either sit inside beneath original oak beams or pull up some outside seating and watch the world go by, listening out for the click-clack of old travelers passing through.
12. Get Dinner at Mallow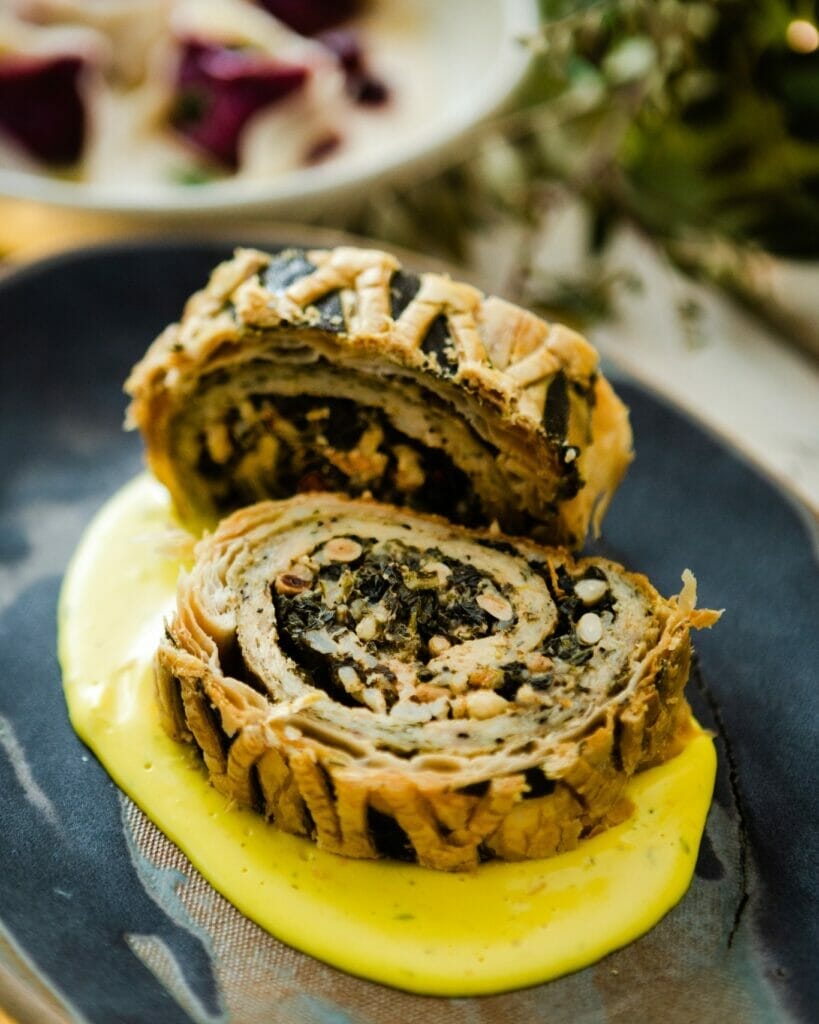 London Bridge is home to some of the best restaurants in London, serving everything from traditional British fare to cutting-edge, modern dining.
Mallow is very firmly in the latter camp.
A completely plant-based restaurant, it serves food with a global flavor profile, letting you taste from all over the world, but all made using local, seasonal ingredients.
Found just off the river, this eco-friendly spot is all classic brick on the outside and stylish low-lighting on the inside.
An oasis of plants and future-looking calm amid the city life.
13. Red Cross Garden: one of the best things to do in London Bridge
One of the great things about London is the spread of parks around it.
You can find little patches of calm scattered all around, and Red Cross Garden is just such one of these pockets.
Here, with well-maintained lawns and paths, you can kick back and relax with the beautiful sight of the Shard piercing up into the sky above you.
The garden was originally set up to provide pleasant, green space for people living in the rough conditions of nineteenth-century London, and today it is free for everybody, offering up some calm in the heart of London Bridge.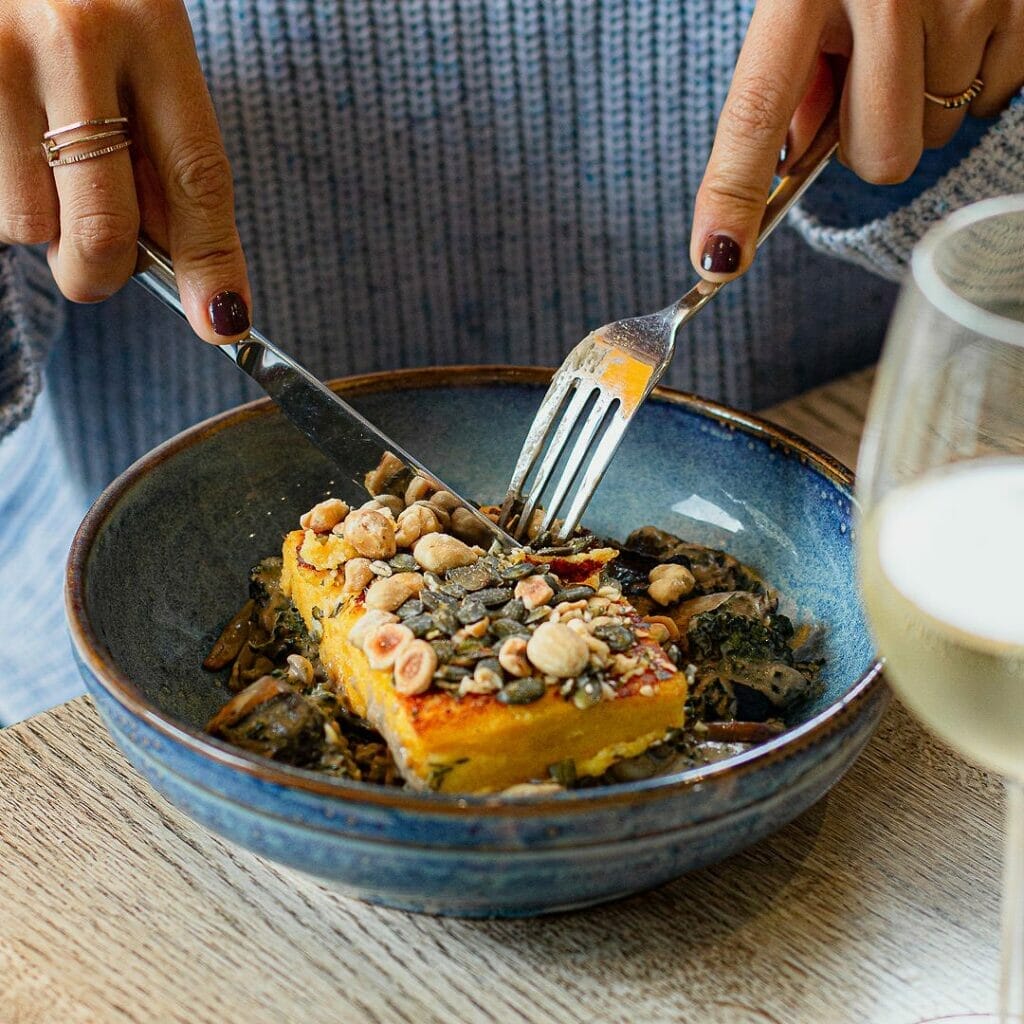 Australia knows a thing or two about living well.
We might not have the weather here, but Lantana is here to bring some of that Australian sunshine to London Bridge.
It is a beautiful mix of the great coffee they're famous for, beautiful food, artisanal wines, and top-tier cocktails.
It's lively throughout the week and year but really comes into its own on a great summer weekend.
Head on over for their Australian brunch on the weekend and spend your morning the best way possible – sampling some Antipodean delights that get you nutritionally and spiritually nourished before your big day in the city.
London is a historied place, and you can find evidence of these deep roots all around the city. Crossbones Graveyard is a great example of this, a medieval burial ground that contains the remains of around 15,000 people.
The area around here used to be one of the most violent in the city during the medieval era and those that were buried here would be from this lowest rung of society.
Today, it is close to great attractions like Shakespeare's Globe and the other sights and sounds of London Bridge, a small oasis of calm and remembrance amid the history of the city.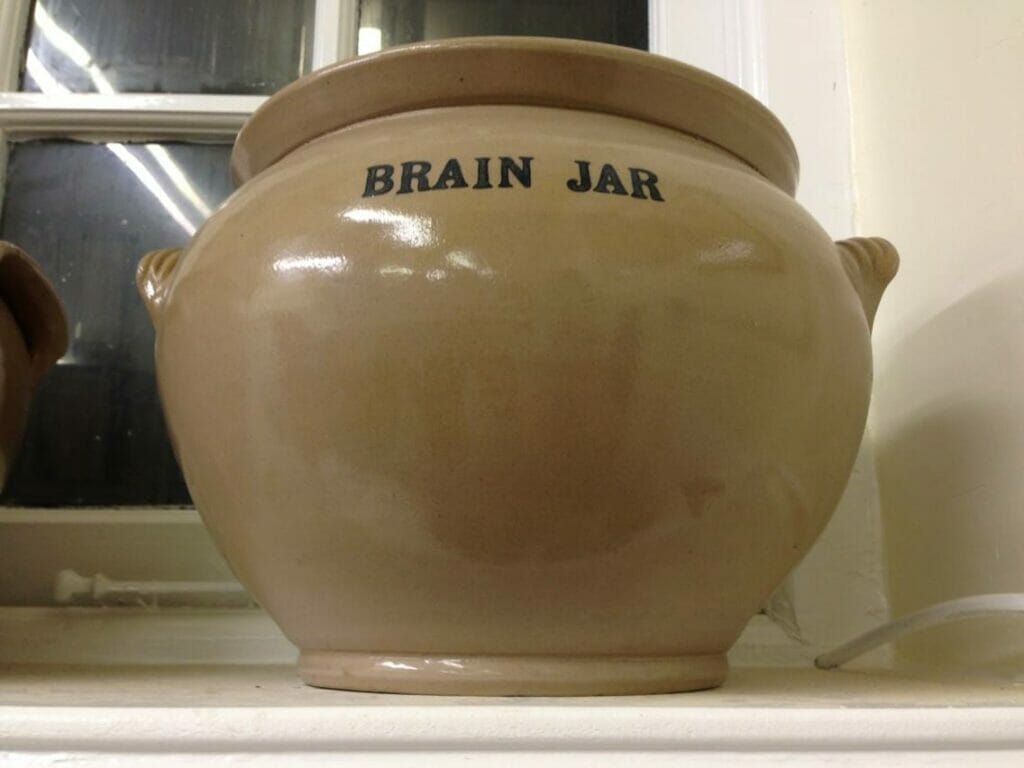 If you're interested in finding out more how illnesses and diseases work, this is a world-leading museum completely dedicated to all things pathology.
That might not sound like the most glamorous day out but this great space, part of the famous King's College London, really shows you the medical work that has made our long, healthy lives possible.
There are huge collections of specimens and artifacts and the whole history of medical development is here.
Different exhibitions rotate around the brightly lit main room, lined with artifacts, but this is also a functioning place, providing the background to over 9,000 students.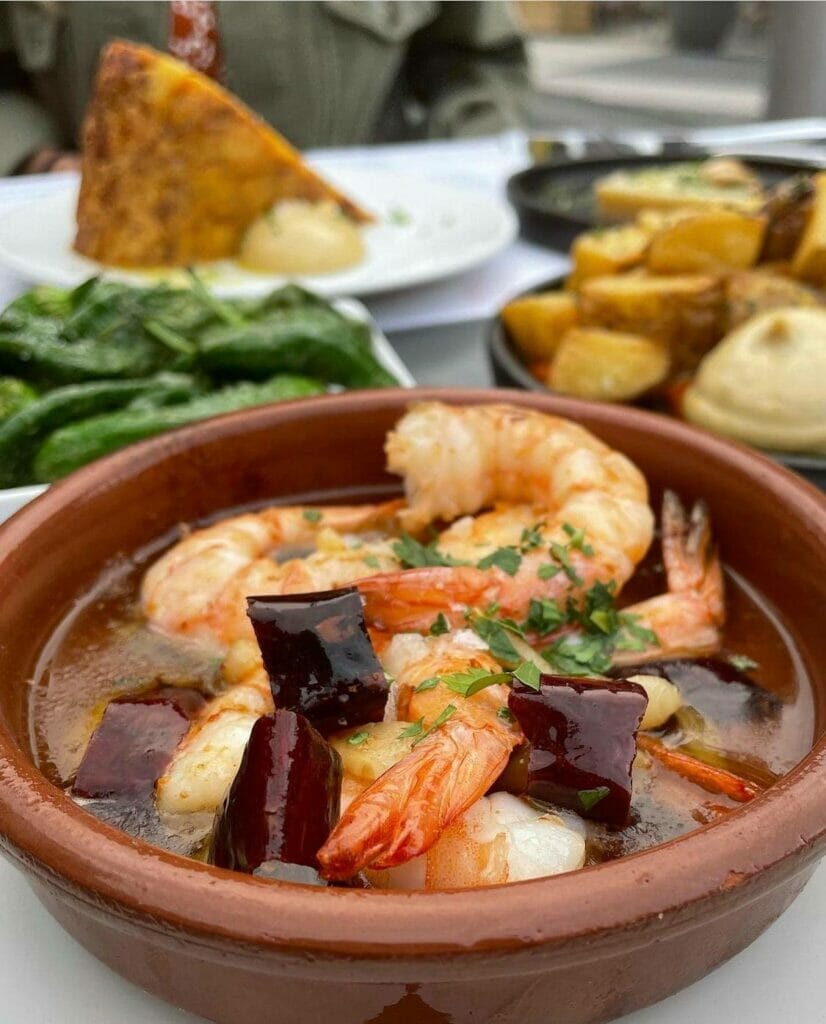 While you should always sample some classic British dishes when traveling here, the great strength of London's food scene is how the best food from all over the world is all there, ready for you.
Tapas Brindisa is a great example of this – an authentic Spanish tapas restaurant in London Bridge's famous Borough Market.
Their menu changes to reflect fresh seasonal ingredients that are available from the market, and if the weather is good enough you can enjoy some al fresco dining on the outside seating to really deliver that authentic Mediterranean feeling, right here in the heart of London.
The British pub is a hallowed institution, and Bunch of Grapes is a perfect example of it.
With an old brick and dark wood exterior, you can treat yourself to some British culinary classics – think pies and fish and chips – while drinking some fine real ales.
There's everything you could want here for a great British evening of food and drink.
There's a large outside space with tables to soak in the summer when the weather's good and here, tucked in the space between the towering Shard and the bustling Borough Market, you'll be happy whether you're just stopping off for a mid-meander pint or full afternoon in the beer garden.
19. Little Garden near London Bridge Station
Gibbons Rent is the definition of a hidden gem.
Almost impossible to find without looking for it, it's a narrow strip of green tranquility in the bustle of the city.
With The Shard looming large and the hustle and bustle of London Bridge Station within a few minutes' walk, this gorgeous community garden is where to head to for a true fusion of the nature and city.
The design and plans for it were made in collaboration with locals, multiple international designers, and the local council to make something really special.
20. Vinegar Yard: best places to see near London Bridge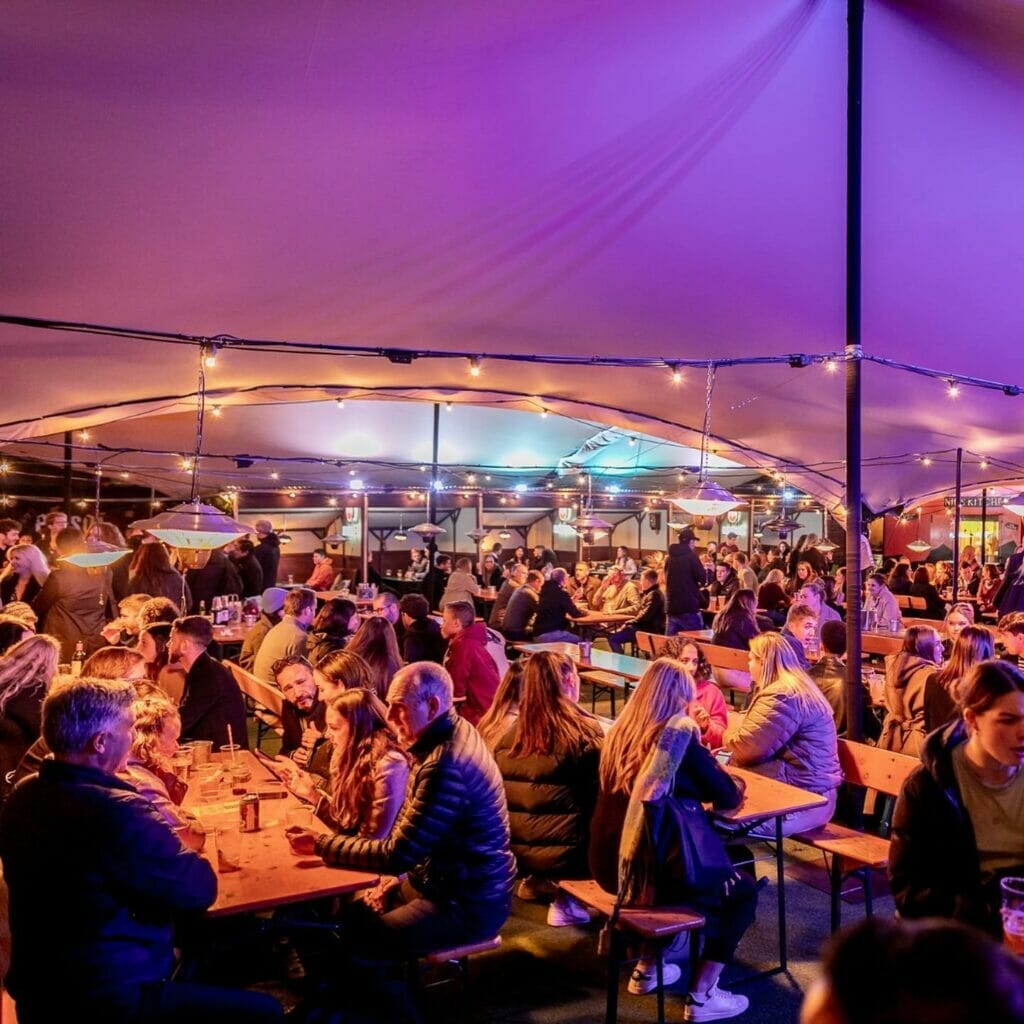 Don't let the name put you off, there's no bitterness here.
Vinegar Yard is a vibrant outdoor space where you can find some of the best street food and most interesting drinks in the city.
Located just a stone's throw from The Shard, there are even art displays, a flea market, and pop-up shops to wander around, drink in hand, before you tuck into some of the food options.
Long tables line up under the wide-open skyline in this airy, thriving spot, and you can bring friends or make some here as everybody enjoys some of the most modern fun you'll find anywhere in London.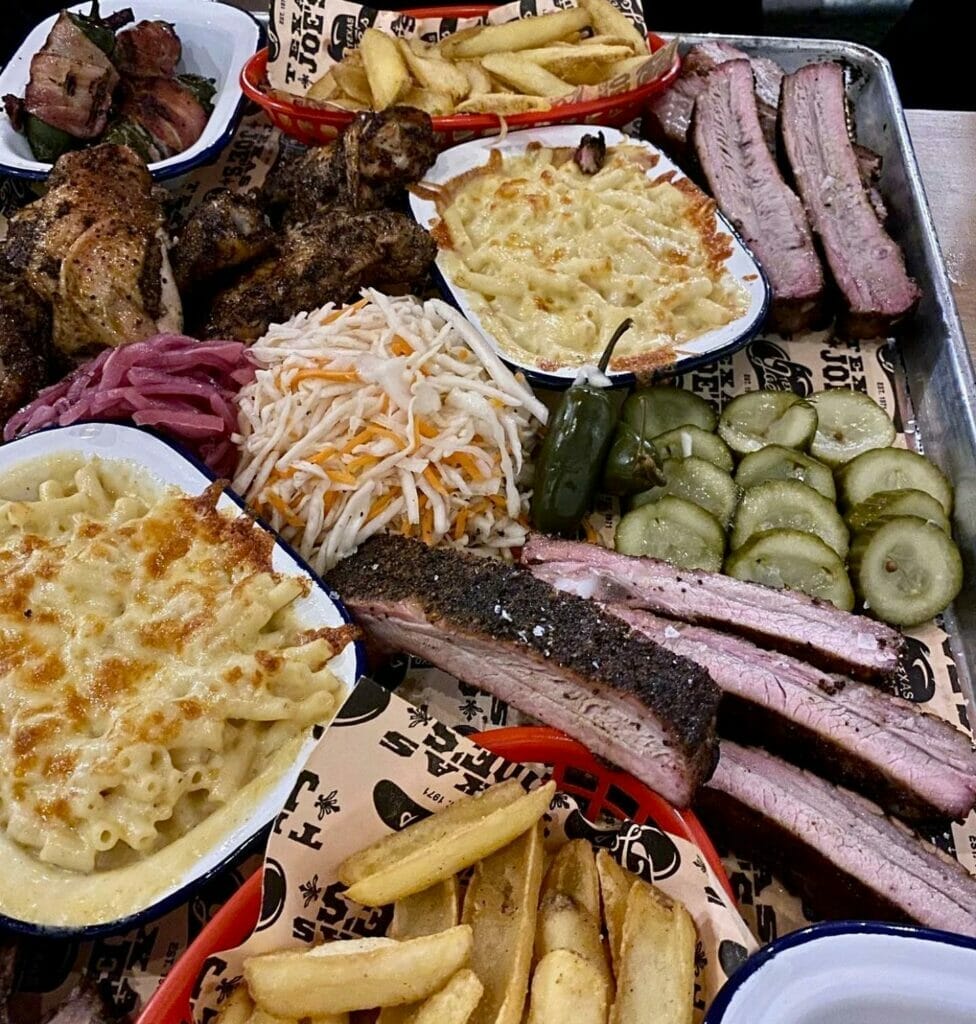 Stereotypically, BBQ in England means families getting together to celebrate any faint glimmer of sunlight, throwing on some burgers, maybe some chicken, burning it all, and drinking enough that the cremated bits don't actually taste that bad.
But not now.
Texas Joe's is serving up some authentic Southern-style BBQ.
Head on down and grab yourself a bourbon, stick something good on the jukebox and take your pick from the menu that celebrates how important BBQ is in the history of Texas.
All using quality meat with the origin of it on the menu.
Slaw, pickles, and prime smoked meat – what's not to like?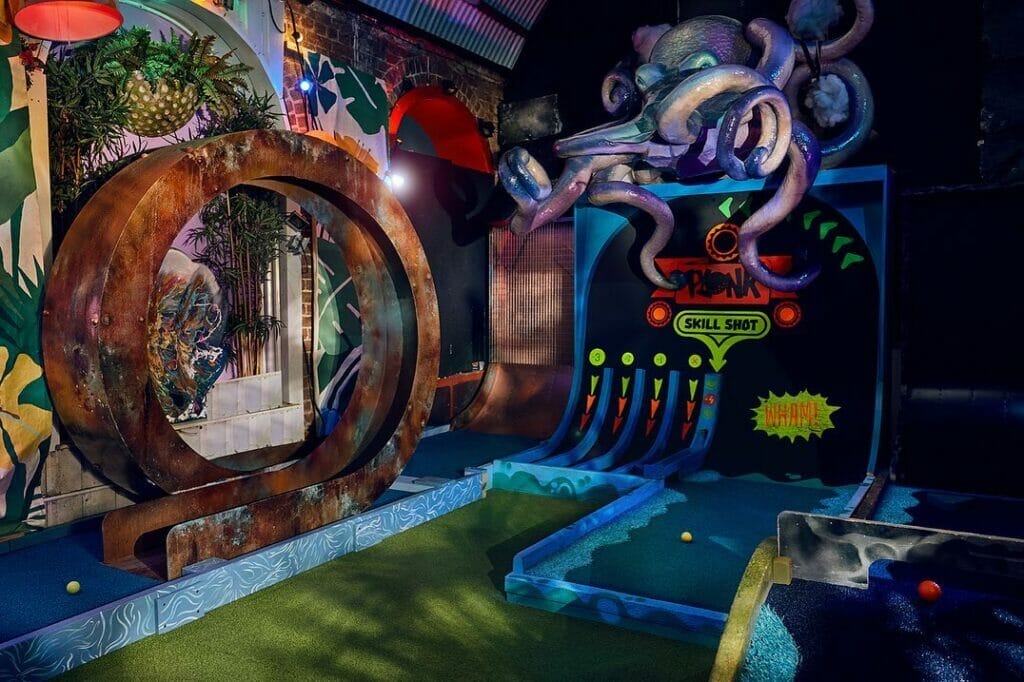 If you're looking for fun, color, and an all-round good time, you really can't go wrong with a few rounds of crazy golf.
Plonk have a few venues around the city, but the London Bridge space is maybe their best. Located between Borough Market and London Bridge Station, once you step inside it is its own world.
The music is always pumping and you can pit (or putt) your skills over a whole range of wacky terrains.
There are no dull stretches of open green here.
Instead, the balls will climb over a replica of Tower Bridge and flow around some of the wildest courses ever to be played on.
The coffee scene in London has never been as vibrant as it is now.
You can find some of the best brews in the world here, with beautiful single-origin beans being roasted by small-scale setups.
Roasting Plant Coffee is a perfect example of this.
They are always roasting beans and grind them fresh to order, meaning you get a cup of coffee made with beans that have literally just been roasted.
They originally started in a garage and are now established as a major name in the London coffee game, renowned for this complete commitment to delivering the freshest possible cup of coffee every single time.
Head to their sleek shop and get a cup of the good stuff.
24. Old London Bridge Mosaic
The Thames really is the spine of London, the wide, flowing thread that ties the whole city together.
It's always worth spending some time on the riverside, meandering the banks, checking out the coffee stalls and the bars, and all the other parts of life that have flourished here by the water.
When in London Bridge, go see the mosaic vista that has been put together.
It's a view of the old, old London Bridge at night – river rippling below, windows of light patterning the buildings that cover the bridge.
A great spot with a great view of the river as it is now, and a little glimpse into what it was.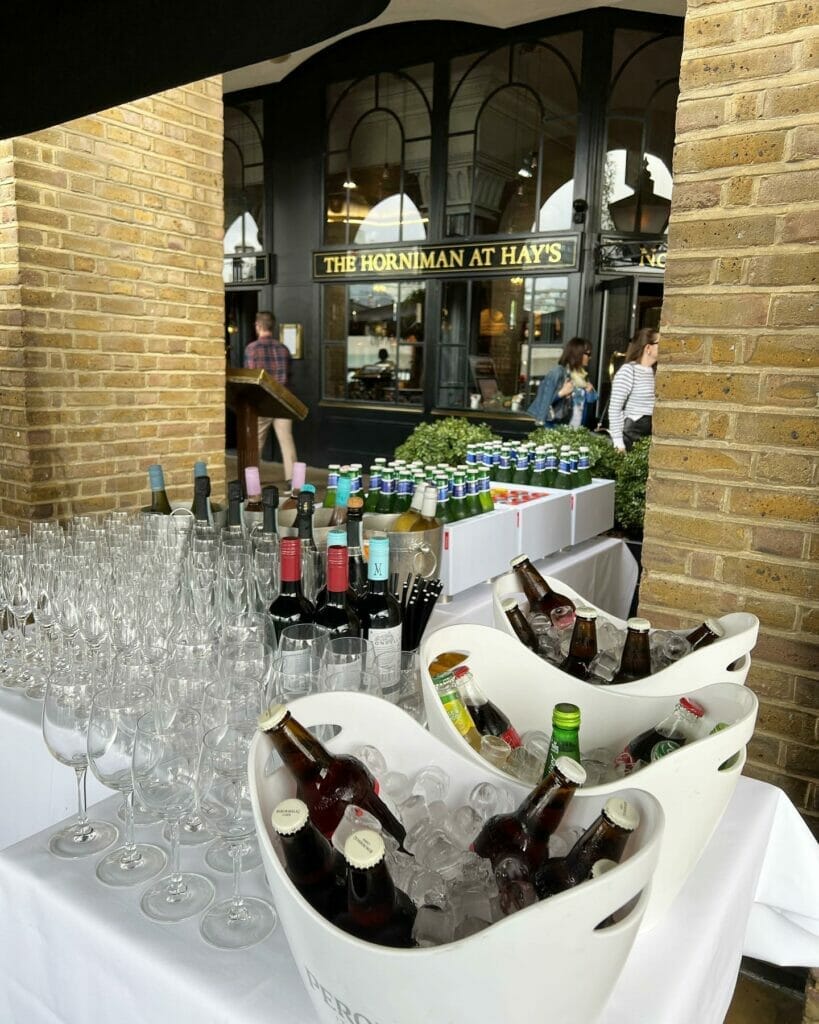 Tea and London are absolutely inseparable.
And so, where better to head to when in town than an old tea warehouse?
Once owned by a famous (less-famous now) tea magnate, The Horniman is a classically styled riverfront bar and restaurant. Think chandeliers, polished wood surfaces, and a feeling of old-world charm.
With a great location only a five-minute walk from London Bridge underground and directly on the banks of the Thames, it's a great place to be for pub classics, hand-pulled real ales, and that perfect mix of comfort and style.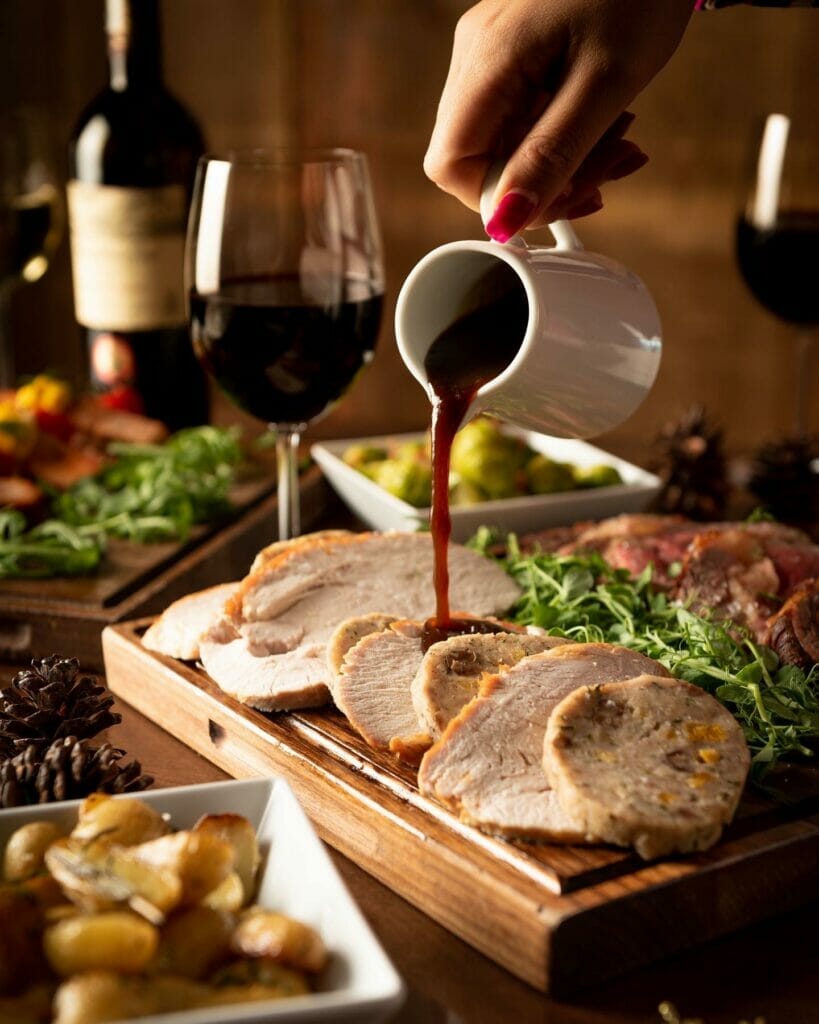 This is the place to head to if you're looking for quality South African food in London Bridge.
There are strong flavors – the depth of great red wines and smokey, charred meats, the crisp bite of fresh veg.
The menu changes with the seasons but there'll be locally sourced ingredients, fire-based cooking, and some of the rarest breed meats available in the UK.
Only a small walk from the Underground station, this can be the ultimate place to head over for great red meat, red wine, and good times.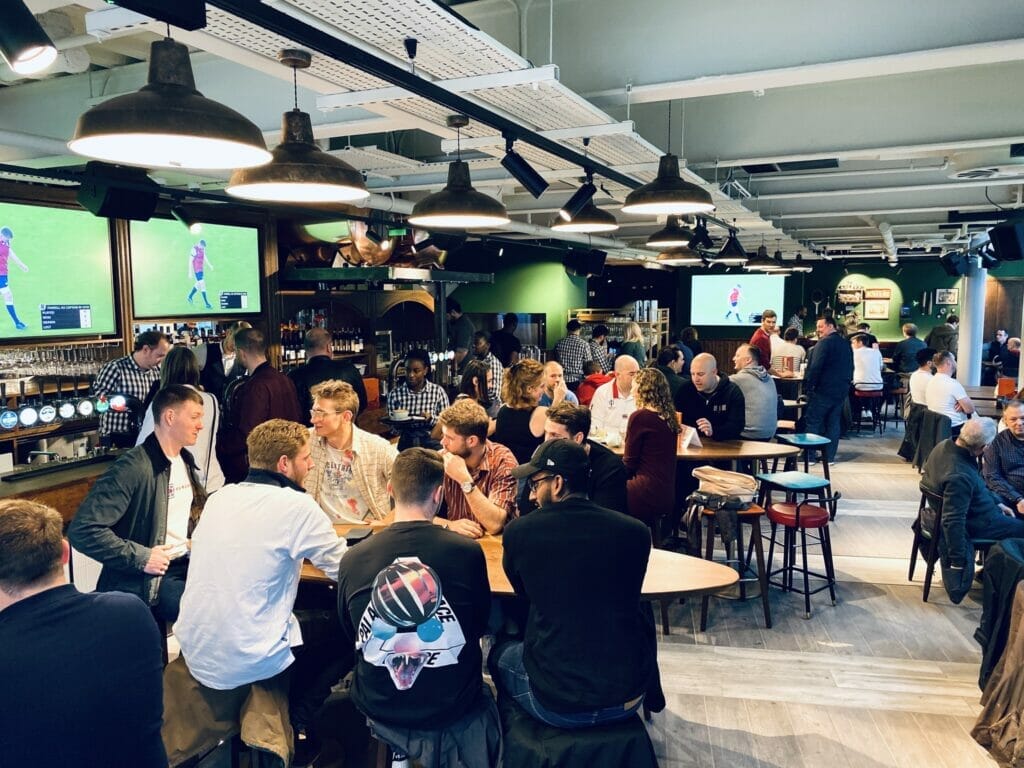 Sport rarely stops in London.
From the week-after-week progression of the best soccer league in the world to the ebb and flow of the rugby to the big showstoppers like Wimbledon. It is constant.
With all of this going on, you're going to need somewhere to watch it all in great quality. Redwood is one of the best sports viewing venues in the city.
A big space with screen after screen, all the drinks and food you could want to get you through the game, while the hip industrial interior gives the classic sports bar a bit more of a modern feel.
28. The London Bridge Experience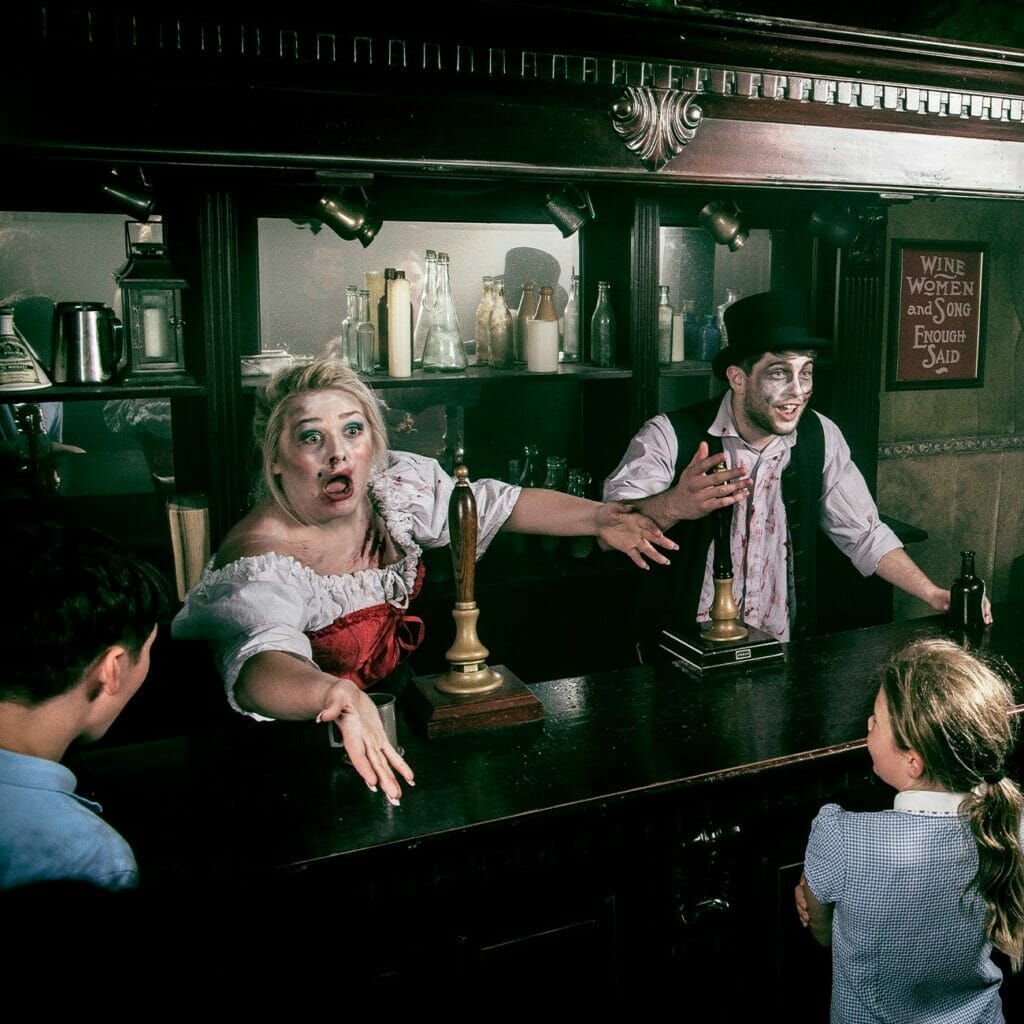 Walking between the thriving streets of London Bridge, with the ultra-modern sleek lines of The Shard piercing the sky above you, it can be easy to think of London as a very modern city.
The London Bridge Experience rolls back the years, giving you a real, entertaining insight into how this brilliant city has grown into the thriving capital that you see today.
Visitors walk through immersive spaces, accompanied by brilliant live actors who show and tell you about highlights from the city's history, from the Great Fire to the Romans battling with Celtic tribes.
It really brings history to life.
Pit your wits against fiendish puzzles and riddles as you and your friends are trapped inside a room, tasked with escaping within the one-hour time limit.
You can find escape rooms in basically any good-sized city now, but the London Bridge Escape Rooms have really gone above and beyond to create a properly immersive experience.
Each room has a different theme that determines the puzzles as well as what the set looks like, and there's genuine effort put in to make your visit as immersive as possible.
It's a great way to bring a sense of adventure to your time in London Bridge.
What else should I not miss in London?
If you're visiting London soon, here's a very brief rundown of a few of my other favorites to make sure you don't miss anything!
Check out our other London area guides below!
UK Travel Planning Guide: the FAQs
🏥 Should I buy UK travel insurance?
Absolutely yes. Basic coverage is not expensive, and as a visitor you are NOT covered under the NHS. Compare policies and prices with Travel Insurance Master here, a big name in the travel insurance business, and cross that off your list.
🔌 Do I need travel adapters for the UK?
Yes, you do, otherwise you won't be able to plug in your electronics/phone/lifelines. I recommend this one, which is all-in-one so you can use it in other countries.
🚗 What do I need to drive in the UK?
The first thing you need to check out if you're planning on renting a car in the UK is this guide to driving in the UK for visitors – the roads, signs, and driving experience will likely not be what you're used to and it's essential to prepare yourself to stay safe and aware.
🛌 What's the best way to book hotels in the UK?
For UK hotels, Booking is the best site as it offers free cancellation on many properties. If you want an apartment, I always recommend VRBO over AirBnb.
📳 Will my phone work in the UK?
Yes – if you set it up right. Check out my guide on making your foreign phone work in the UK to ensure that you get the type of service you need.
🚿 Can I drink the water in the UK?
Yes, UK water is great and perfectly safe. But drink out of taps in any kitchen or use water fountains. Double check before drinking out of the taps in hotel bathrooms, though, as they may be on a different system.