This post contains affiliate links for which I may make a small commission to help keep the site running. You will not be charged extra for these items had you not clicked the links. Thank you for your help to keep the site running!
Besides picking a program, the hardest part about studying abroad in London after reading these tips about studying abroad in London is deciding when to come.
Of course, I'm an overachiever so I studied abroad in London all four seasons so you didn't have to.
The good news is that they're all good times, obviously.
You can do things like get afternoon tea in London, check out the most iconic things to do in London, and go on the London Eye year round.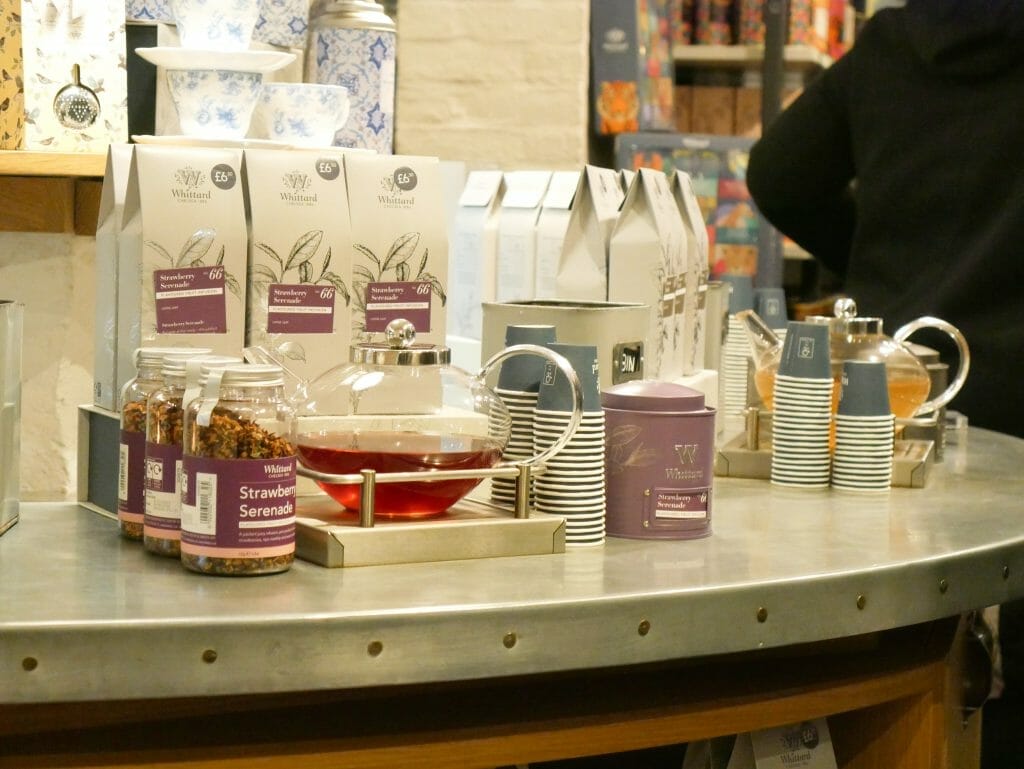 But here's how 'the best time to study abroad in London breaks down.
GET A

FREE

LONDON INTRO GUIDE and ACCESS TO MY FB GROUP
Start your planning with this "Intro to London" guide and access to my London planning Facebook group!
Wait, stop!
Before you keep reading, I just wanted to make sure you know about my expert 7-day London itinerary that includes all of the iconic attractions plus off-the-beaten path activities and restaurants, as well as step-by-step walking and public transportation directions!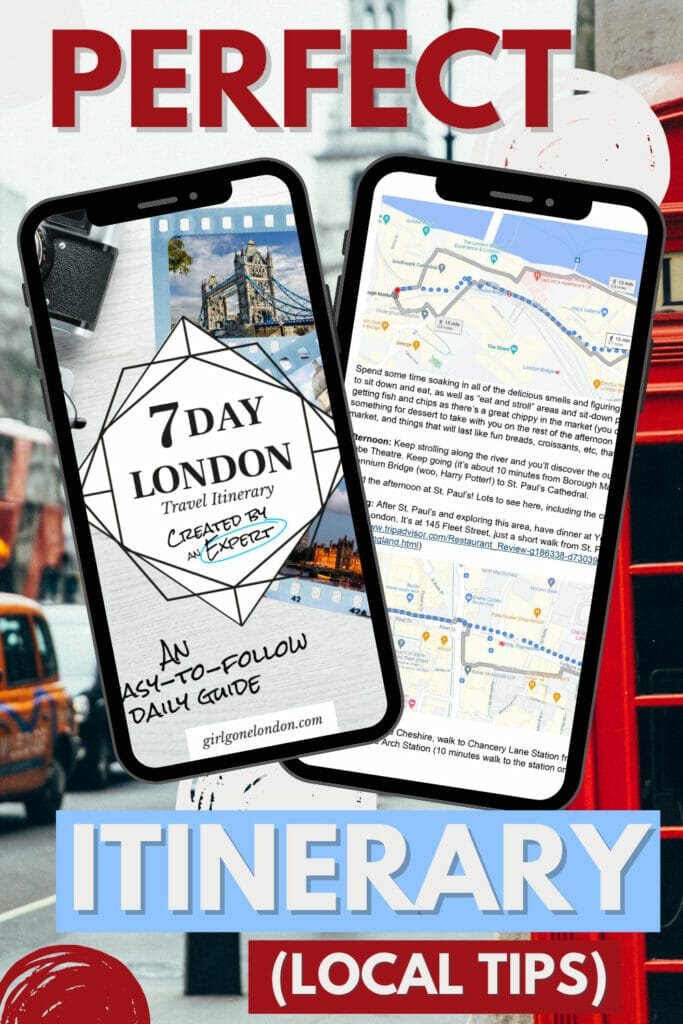 It can be stressful spending so much money on a London trip and not knowing if you're fitting everything in or making the most of your time.
To help you out, I've taken my 10 years of London experience (starting as a visitor and then as a resident) to make sure that you have the ultimate step-by-step itinerary that will make sure you see the real London.
And, hey, if you're not coming for exactly 7 days or already have some plans, don't worry, as it's editable so you can mix around the days, incorporate your own ideas, or pick and choose which days to follow.
Hey! Want more honest UK tips and planning advice? Click here to join my London and UK Travel Tips Facebook group, where I can answer more of your questions!
Winter Term
If your school is on the quarter system, you may have a winter term.
This would be sometime from December through February.
Now, you're not going to get amazing weather in London that time of year, but London winters do tend to be mild, so it's unlikely you'll be stuck under 3 feet of snow either.
It will get also get dark very early in the day, around 3pm in the depths of winter.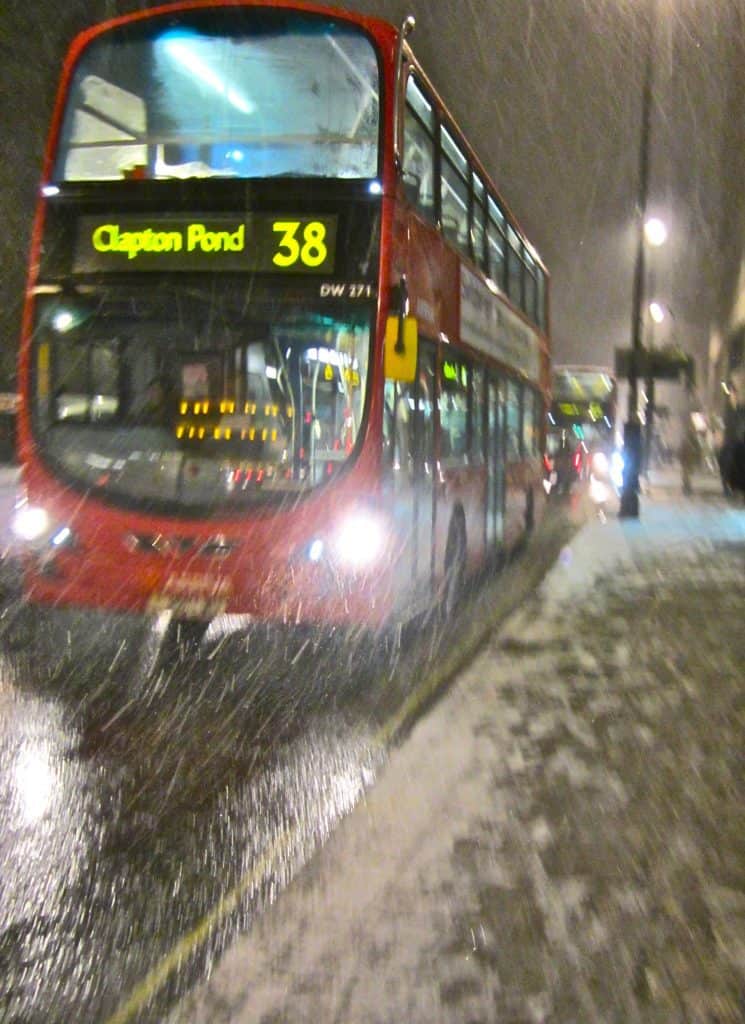 That being said, London leaves up its Christmas decorations a bit into January, and London at Christmas is the place to be.
Hyde Park hosts their annual "Winter Wonderland" festival, the Southbank turns into a Christmas market, Oxford Street is all lit up, and you can experience Christmas shopping at Harrods!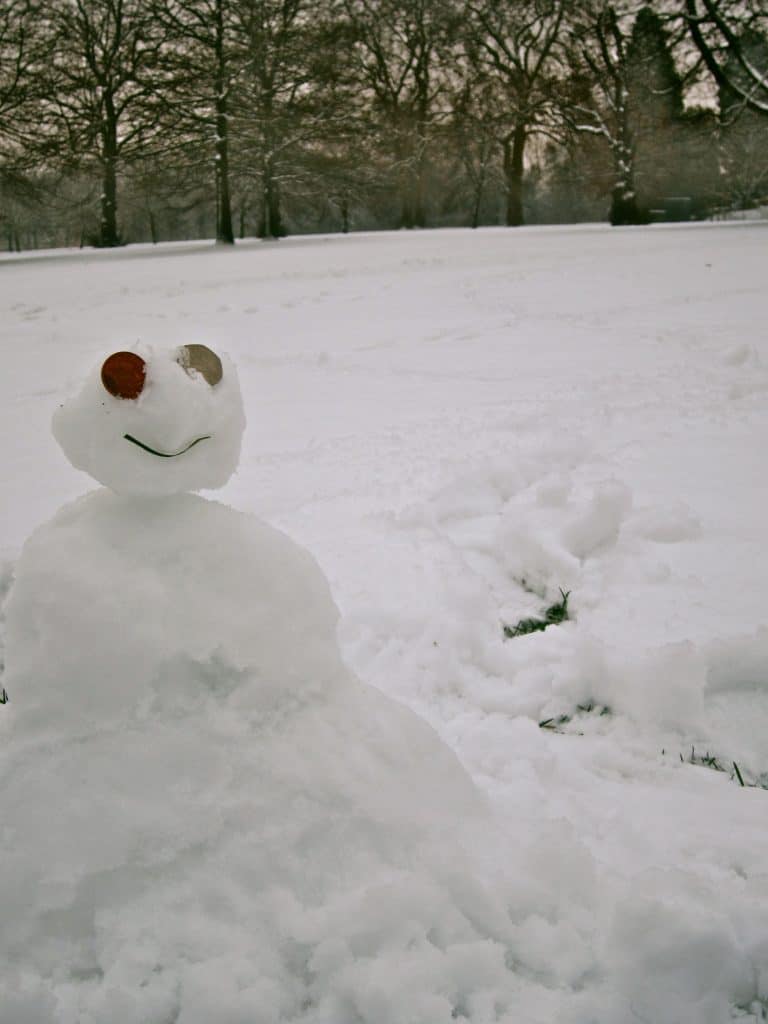 You may also see a bit of snow, especially if you're here in January or February.
While it may not be ideal for sightseeing in your shorts and tank top, it will give you an excuse to pull out your city chic winter fashion and spend a lot of time in pubs keeping warm.
Spring Semester
The Spring Semester for most schools is January or February to April or May.
Spring was my favorite time of year to study abroad in London, as the days continued getting lighter and warmer.
It will still very much be winter when you arrive, but by April the parks should start to be in bloom and if you're lucky enough to stay until May, the flowers are gorgeous across the city.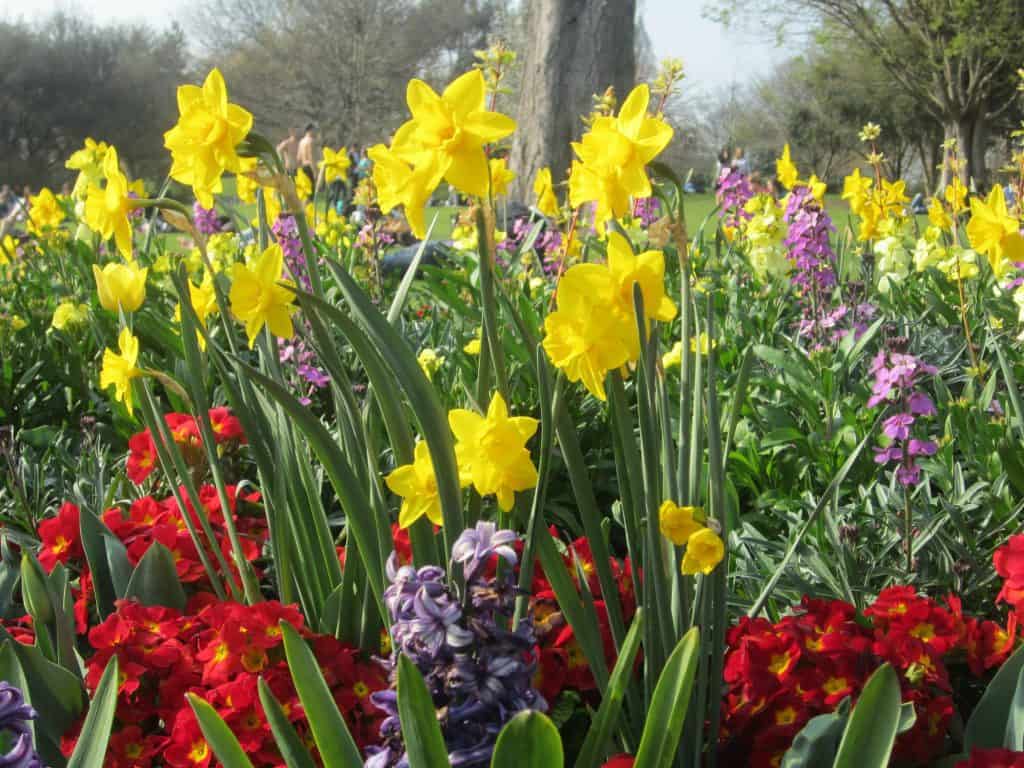 The city wakes up a little in the Spring, coming out of that winter hibernation, and more outdoor activities and festivals are held around town.
You'll have your full choice of attractions like the Churchill War Rooms and museums like the London Transport Museum as everything should be open as normal.
And if you take a trip out into the countryside, like if you go from London to Stratford-upon-Avon, and you can experience the wonder that is baby lamb season!
Cute lambs all around (to play with, not to eat. Don't be horrible).
Summer Term
London in the summer will give you the best weather, hands down.
There are tons of things to do in London in the summer, especially in August.
While there may be a few scorching days here and there, summers are also (usually) pleasantly warm during the day and mild at night (and let's face it, what British people consider scorching is anytime the sun is close to being out.)
Day trips to the coast like a weekend trip to Brighton or a trip to Kynance Cove in Cornwall are actually worthwhile for a few months, as opposed to being a sad reminder of how cold the water is.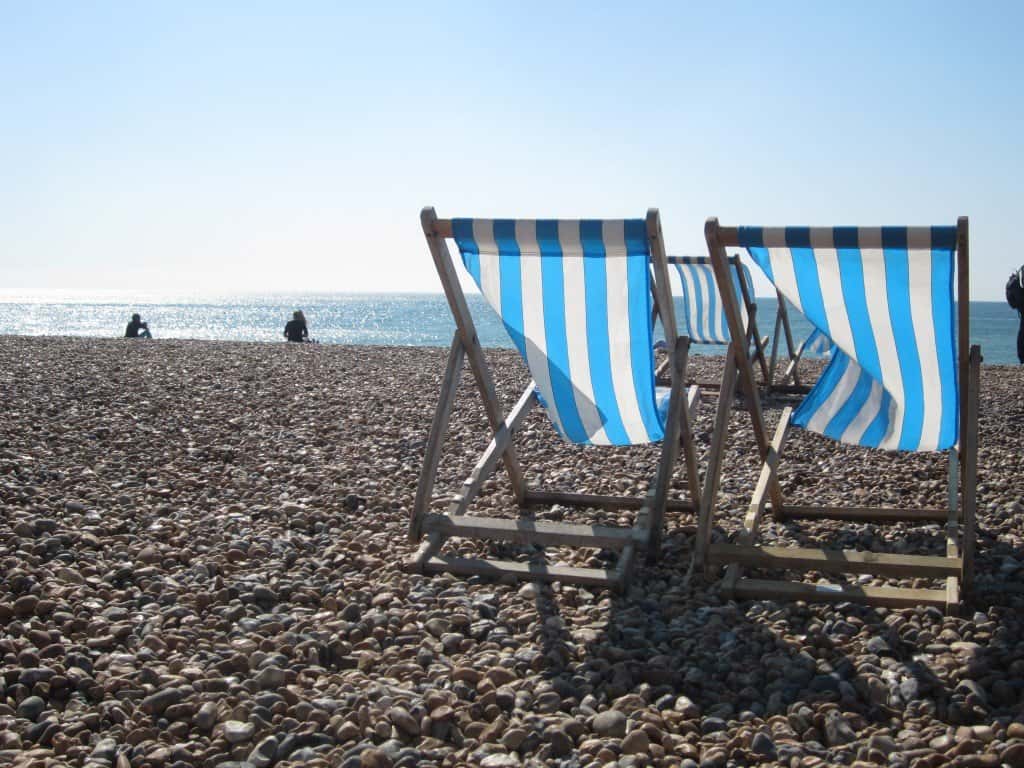 Summer in London also has a wide variety of music festivals you can't get any other time of year, and the Buckingham Palace opens its doors to visitors starting in late July for a few months only.
'Pop-up' shops and restaurants are common, and the city goes crazy over the Wimbledon queue and other summer sports.
The downside to studying abroad in the summer is that it can get crowded with tourists, and you will also probably have to experience the tube during rush hour on a hot day which is the closest this city gets to hell on earth.
Make sure to check out these tips for using the tube before you come.
Fall Semester
"Fall" isn't used in the UK as much as "autumn," but it's all the same!
This semester usually starts in September and goes until right before Christmas.
It will be opposite of Spring term, so you'll get good weather and longer days when you get here and it will get increasingly colder and darker.
That being said, you'll also get to experience London's Christmas spirit before you go, so while the weather might not be amazing, the festivities will!
You can also enjoy Fireworks (or Bonfire) night in November, a UK holiday celebrated with bonfires, cook-outs, and fireworks.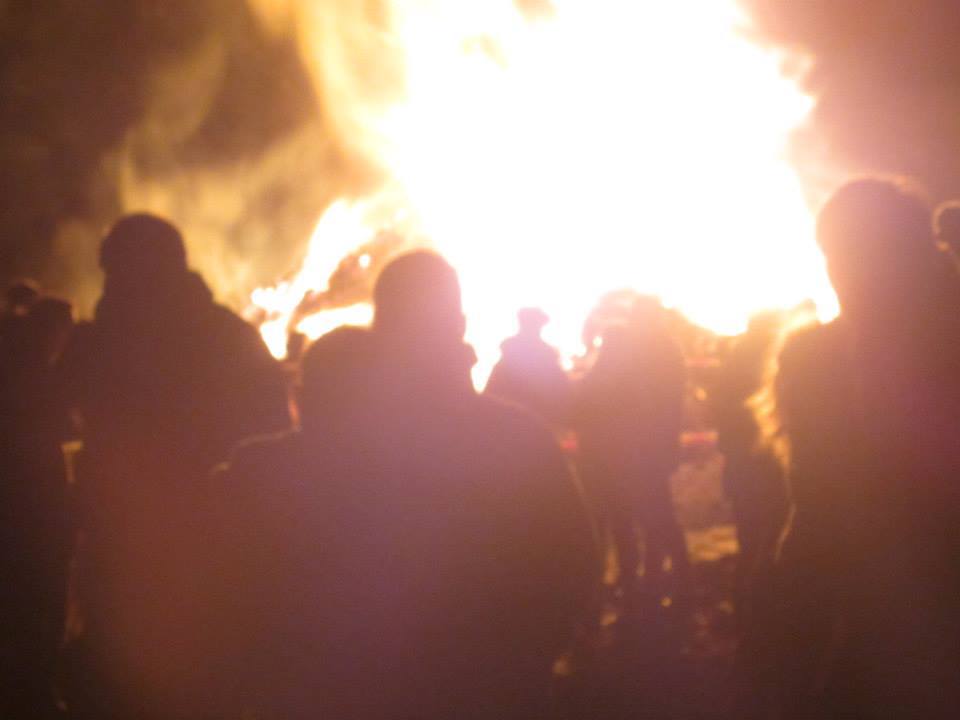 This can be a tough semester to be abroad because it means returning to school in the spring during the same school year.
Going from living the London life to living your normal college life can be shocking, and even more so when you are jumping into the year midstream.
Reverse culture shock may come into play when you get back.
But London has plenty of Thanksgiving celebrations for Americans looking for them, and the photos you'll get of the parks in the fall will be incredible enough to make up for any downsides.