This post contains affiliate links for which I may make a small commission to help keep the site running. You will not be charged extra for these items had you not clicked the links. Thank you for your help to keep the site running!
After 8 years of living in London, I have finally discovered so many quirks and different travel tips than you read in the travel guides, and it's time I share it with you.
See, visiting London is something that many people have on their bucketlist because they dream of standing outside Buckingham Palace, listening to Big Ben chime, and perhaps catching a glimpse of the Queen as she casually strolls by.
But what about the things you don't hear about London, the tips and tricks no one tells you?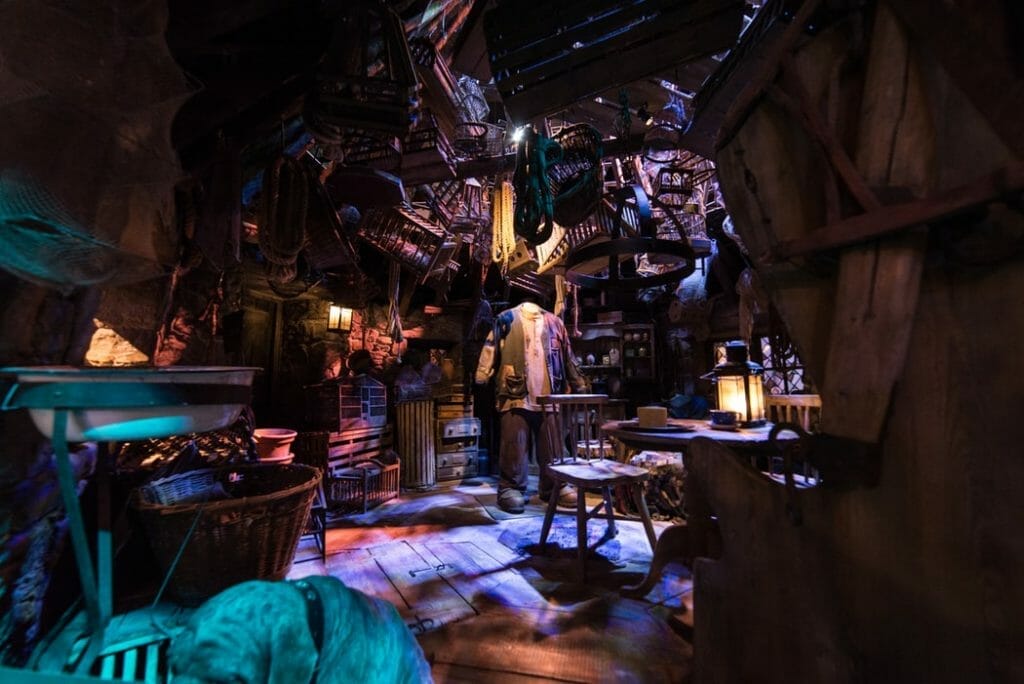 The secrets that only a Londoner would know, and the advice that someone could only give if they actually live and work in the city, rather than just visiting to write a top 10 guide.
Whether you are just visiting yourself or you're moving to London, this is my full list of things you don't necessarily hear about before visiting London that are very helpful to know!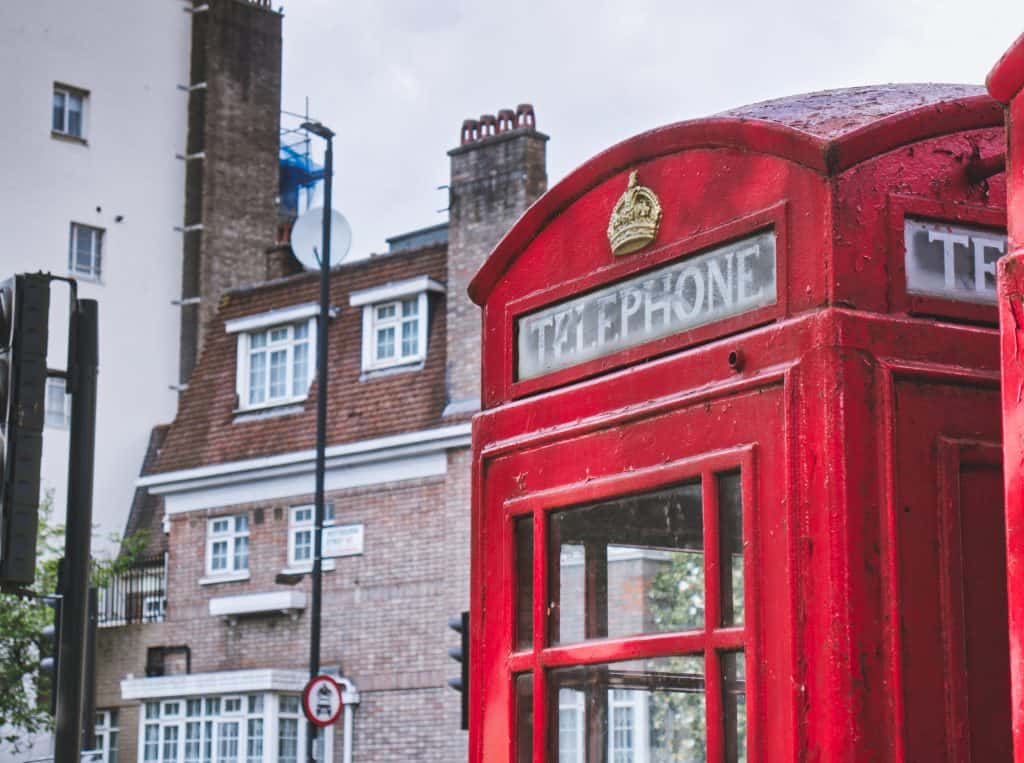 The Absolute Must-Knows (from a Londoner)
GET A

FREE

LONDON INTRO GUIDE and ACCESS TO MY FB GROUP
Start your planning with this "Intro to London" guide and access to my London planning Facebook group!
1. Afternoon Tea is for Tourists and Special Occasions
Afternoon tea is one of the things I recommend to do as a visitor to London and I've even got a full guide to the best afternoon teas in London, but don't be fooled in thinking that "regular" Brits do this everyday.
Brits drink tea, constantly, of course, but being served tea and scones and sandwiches on a platter is something that people here would do for a special occasion or birthday, not an everyday thing.
This isn't to say don't do it – you should!
It's just important when traveling to understand the context of the things we're doing and how they fit in the daily life of the people around us.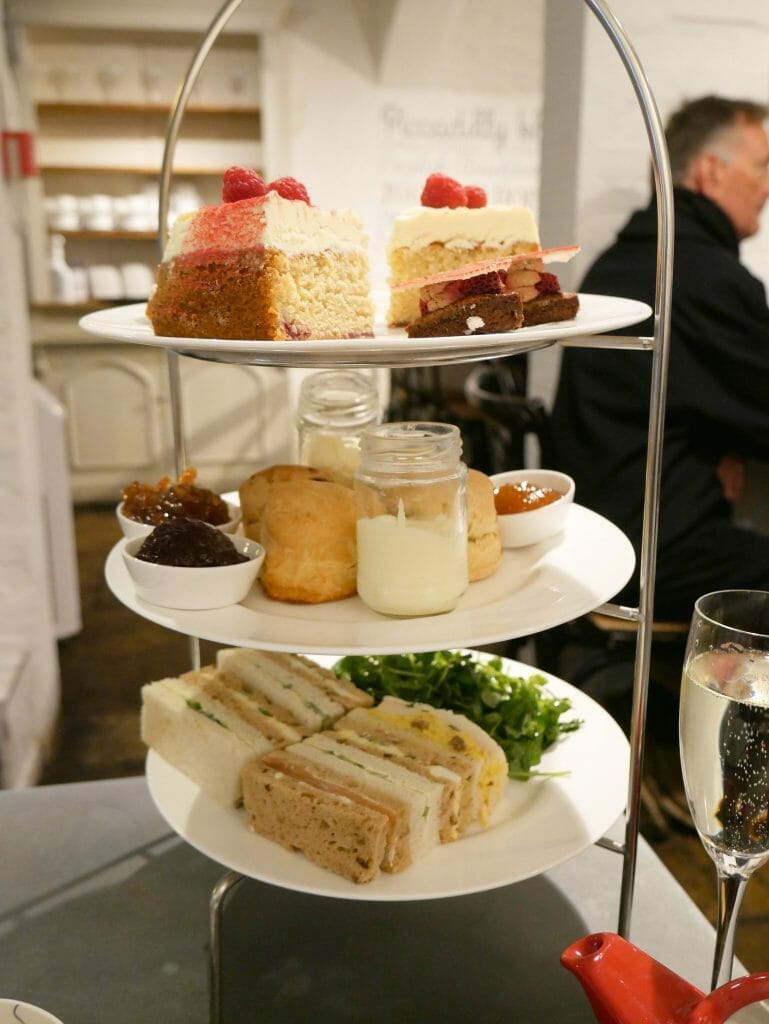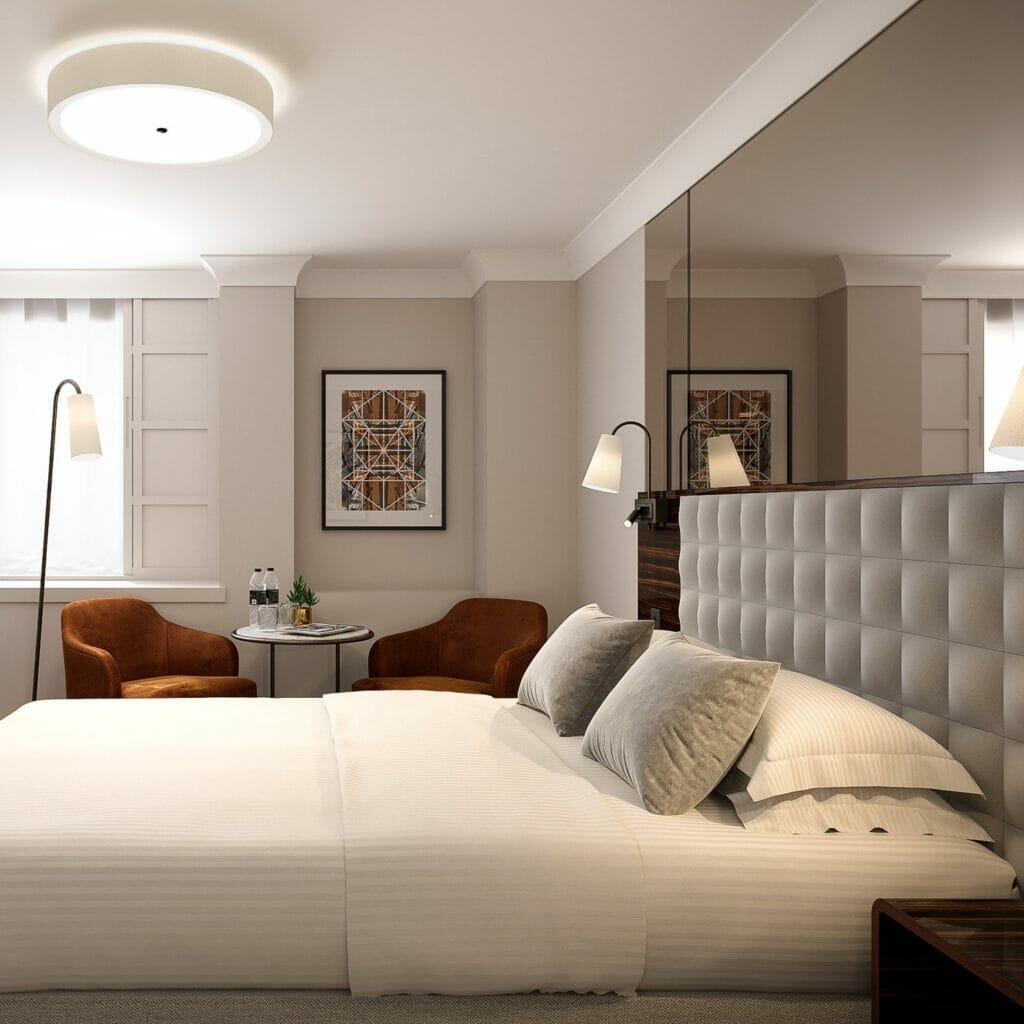 2. Stand on the Right of the Tube Escalator, Pass on the Left
If you plan on taking the tube at all, you should know that when standing on any escalator within the tube network, the both written and unwritten rule is to stand on the right side of the escalator and pass on the left.
This means that if you're traveling in a group of two people or ten people and standing, you should all be lined up behind each other, not standing next to each other.
Londoners like to get places quickly, and when you stand on the left of the escalator, you block their path through.
They do not like this.
They will glare at you.
You have been warned.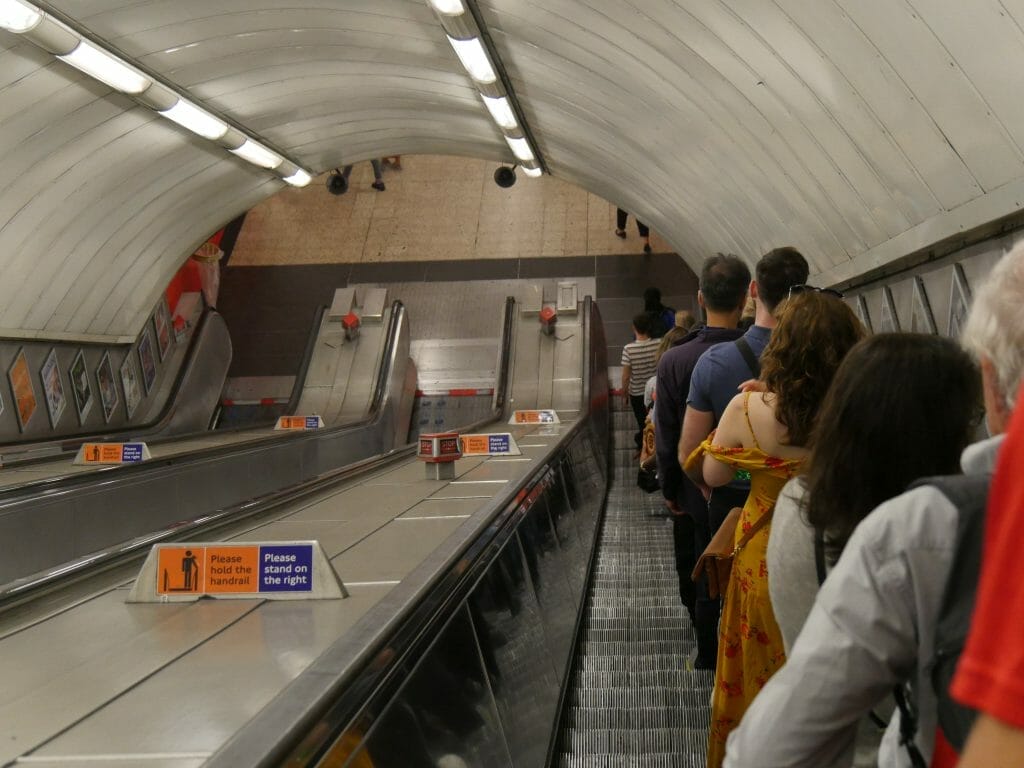 IMPORTANT: are you coming to the UK from abroad?
In case you're reading this from outside the UK and will be a foreign visitor here, you need to know these 2 things to stay safe and save money.
Travel insurance – you need it when going overseas! I use

this site

to get the best quotes and purchase my packages from. Do not skip this – having medical coverage abroad as well as other coverage in case of missed flights, lost luggage, etc is essential. As I said, I have never gone wrong using

this site

.
3. There is No "Target" or "Walmart" Type Store
Particularly if you're from the suburbs of a country like the US, you're used to stores like Walmart and Target which have everything.
Need towels for your AirBnb? Target.
Need food? Target.
Need new shorts? Target
Need medicine? Target
Need toys for the road trip? Target
You get the picture.
In London, stores are more niche.
There are some, like Primark, which sell clothes and homegoods, but you're not going to find somewhere to do your grocery shopping, pick up a new battery for your camera, and buy your son new shoes all in one store.
In my online guide to London, I put together a full list of which stores are in London and what you can buy there to help you navigate this consumer quandary.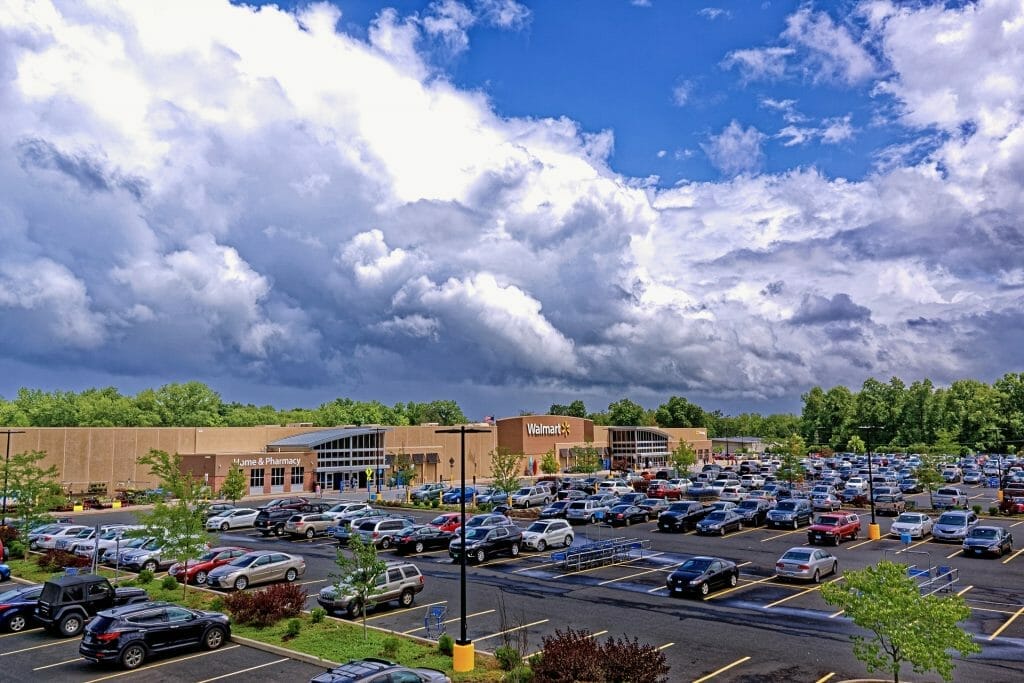 4. People Don't Care Where You're From
I mean this in the nicest way possible.
Sometimes, we can worry about "fitting in" in new places and traveling to new countries, and I'm here to tell you that – no one cares.
Sure, if you want to "blend in" with the Londoners and wear mostly dark colors and ditch the Sketchers, then go for it.
But London is such a melting pot of people that are from all over the world, so you really can't "fit in" to London in the same way you could fit in to somewhere with a more homogenous population.
Also, the second you open your mouth, your accent will betray you, so just be yourself and have a great time.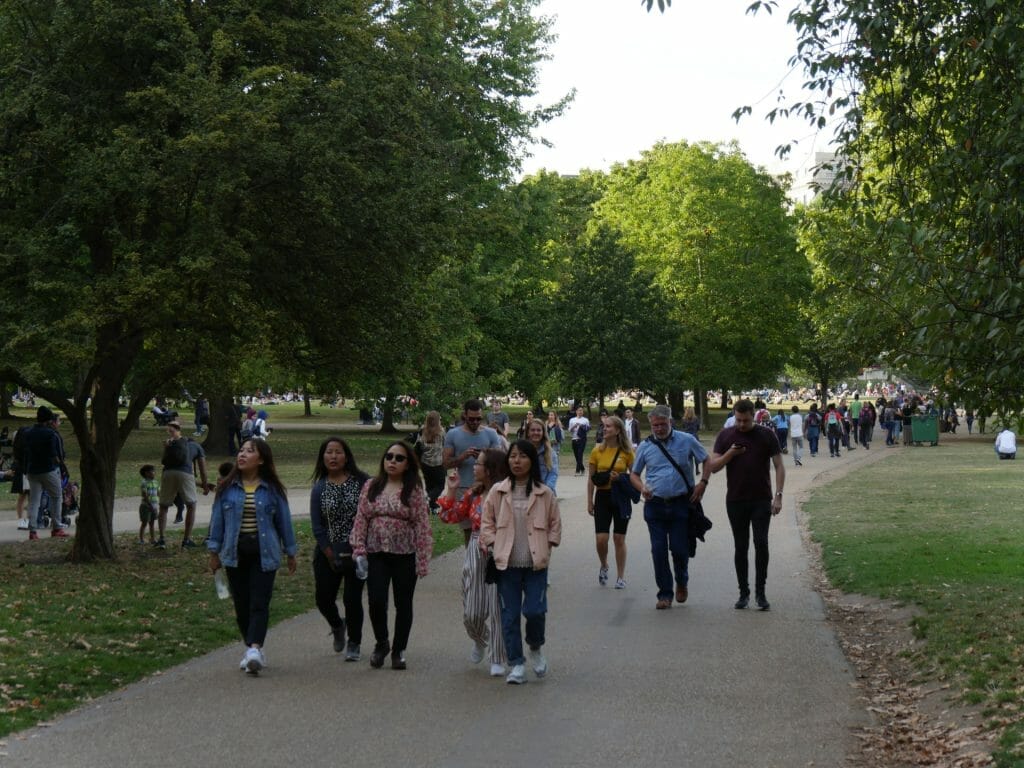 5. London Doesn't Equal the UK
Much like how New York City doesn't equal the USA, London doesn't equal the United Kingdom or Britain or England.
You'll find lots of views in London that aren't shared in other areas of the country.
For instance, London voted "Remain" when it came to Brexit, while other areas of the UK voted strongly to leave the European Union.
If you come into London thinking that you know people's viewpoints based on what you've heard about "England," think again.
This is practically a country within a country with its own customs, viewpoints and ways of living (just take the "London walk" for instance – people move much faster here than they do in, say, Bath!)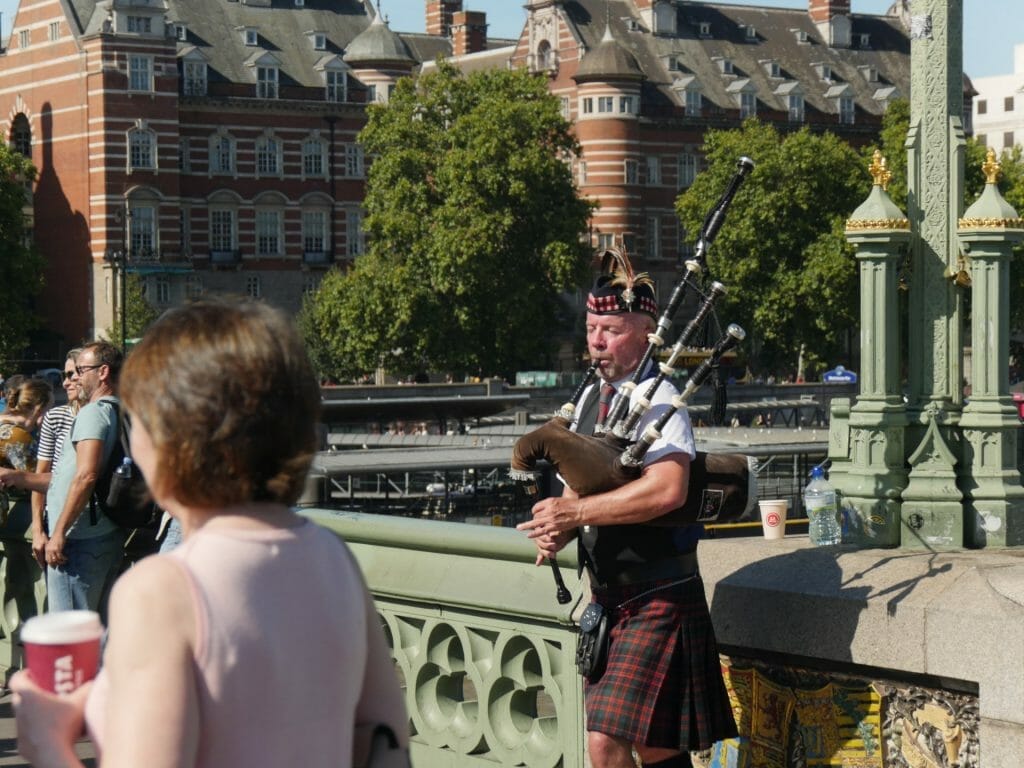 6. Tax is Already Included
Tax, or VAT, is included in all of the items you purchase already if it's going to be included at all.
You won't need to allow extra money to be able to afford the final price.
The price on an item is the final price on an item.
This is great for budgeting purposes and knowing exactly what you're buying and how much of your pounds and pence to count out.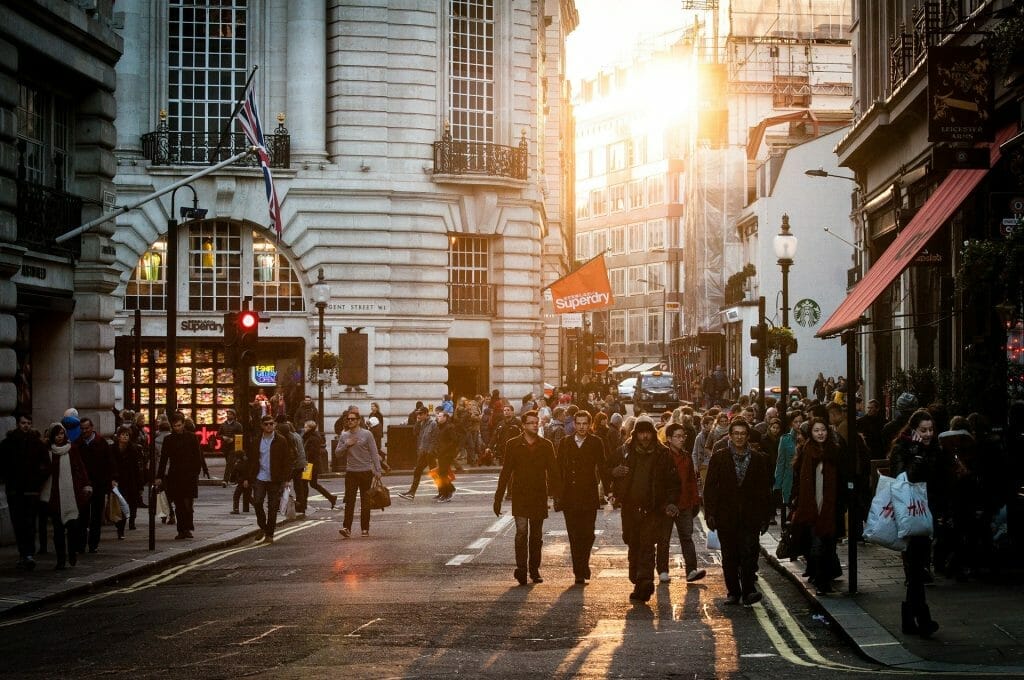 7. Commuter Hours Can Be a Pain
You're visiting London, most likely, as a pleasure visitor.
You want to see the attractions, have afternoon tea, do some shopping at 3pm, and live your best vacation life.
Don't forget, however, that London is a fully functional and busy city, many of the people being commuters who are getting to and from work each day (or getting lunch on their lunch hour).
If you can try and avoid traveling on the tube from about 8:00am to 9:30am and 5:00pm to 6:30pm, you'll miss out on a lot of that crazy commuter crush.
Even if you can't avoid it, just brace yourself and prepare for things to be busier on weekdays during those times as the London workforce is huge.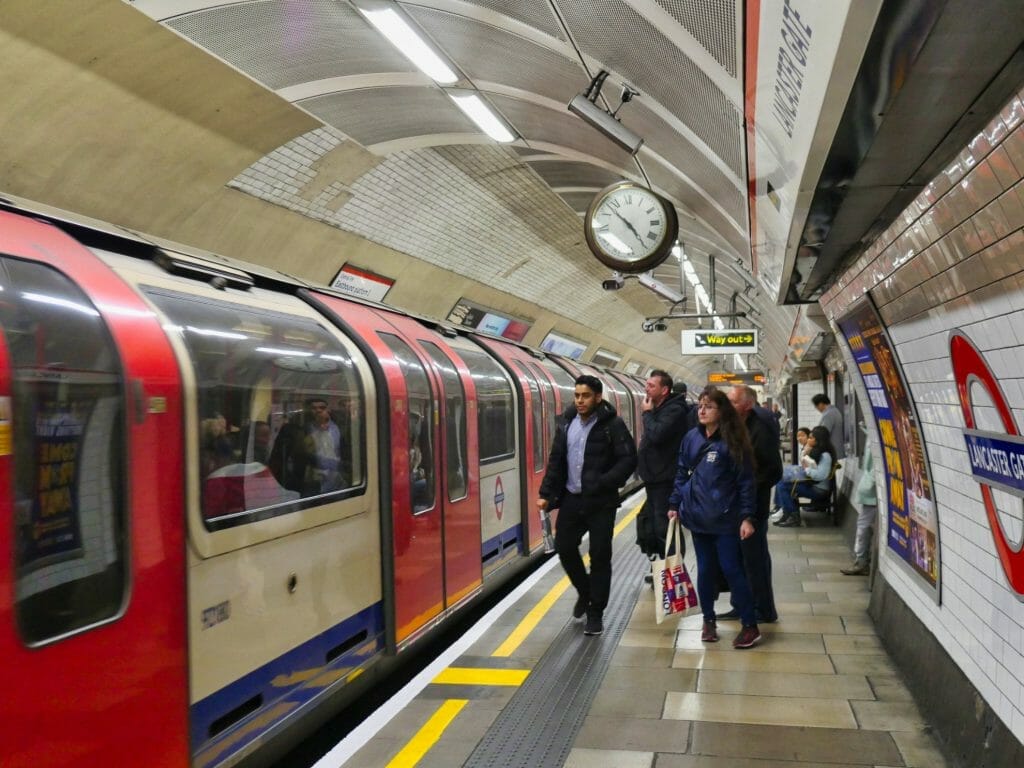 8. Tube Doors Open by Themselves – Other Trains Don't
I'm going to share this top tip so you don't look like an idiot – you're welcome.
The doors on the tube, ie any of the main lines that you can take on the London Underground, will open and close by themselves.
There are buttons, but pressing them will do nothing.
However, most trains in the UK do require you to press the button to open or shut the door.
What usually happens is it will light up and beep and you'll hear other people opening the doors, but if you're alone on a platform and want to get on the train, remember to try pressing the button.
If unsure, try to position yourself behind someone who knows what they're doing so everyone can glare at them if they get it wrong rather than you.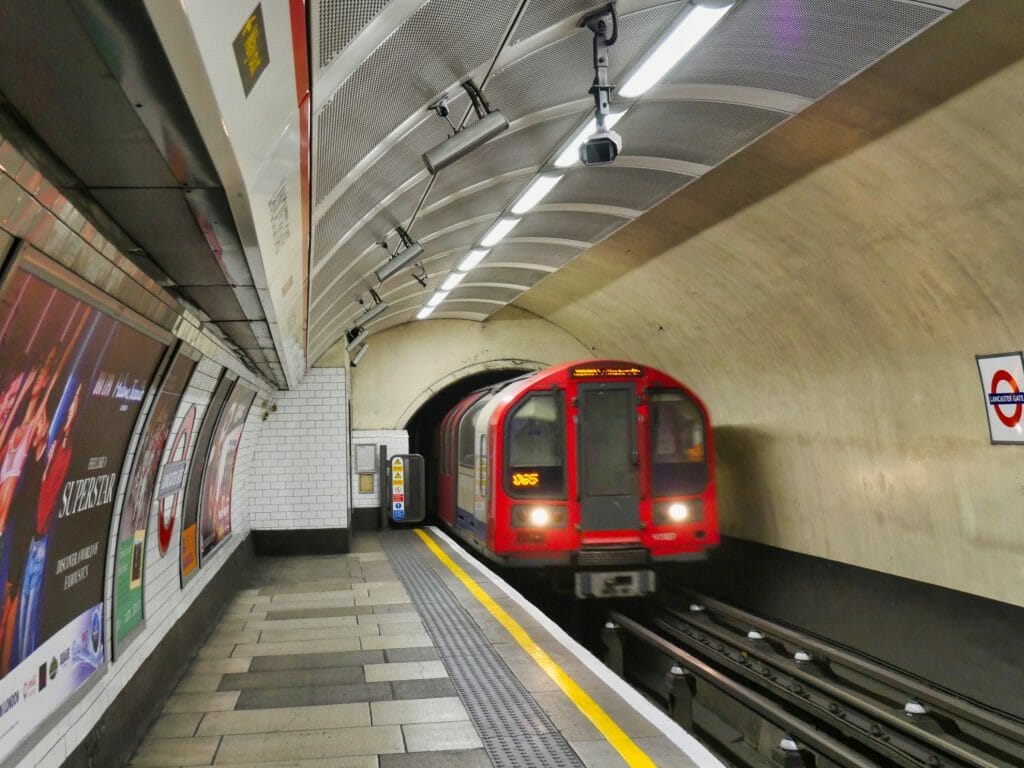 9. British Schools Have a Unique Time off System (which impacts crowd levels)
Don't just assume that the British school calendar is parallel to yours back home.
The general school breaks mean that they get two "half terms", which are a week off in February and then in October, plus 2-3 weeks at Easter, a couple of weeks at Christmas, and then from mid to late July to September.
This can help you plan your trip because, even if your kids get out in June and it's summer in the US, it doesn't mean that Londoners are on "summer holidays" as they call them yet, so you won't get the full on crazy crowds that you get in, say, August, when everyone seems to be off.
I'm also not saying to change your trip based on the British school calendar because of a lot of Brits go away during this time to other countries, not to London, but you should expect more kids on public transportation during the day and out of school during those times.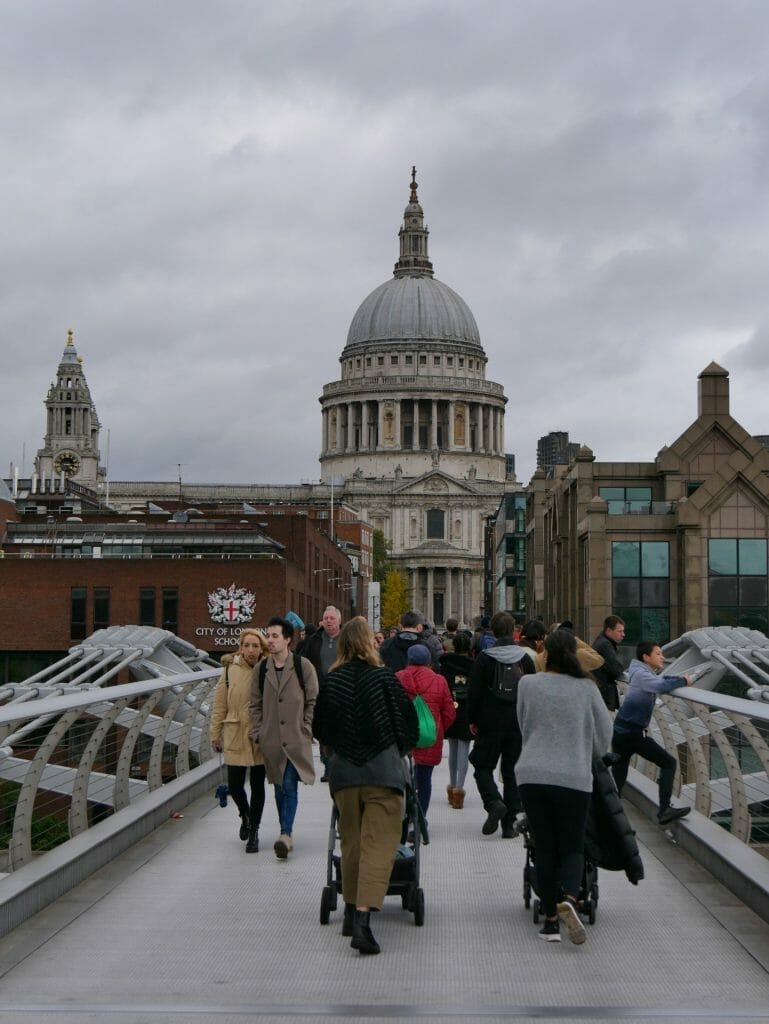 10. "Lemonade" is Equivalent to Sprite, not American Lemonade
If you ask for "lemonade" in the UK, you will get a clear drink that is basically the equivalent of Sprite in the US.
American style lemonade is not available most places, and if it is, it will be referenced as that or as "Lemony Lemonade."
You have been warned! (and also now you know how to order a Sprite equivalent if you want one!)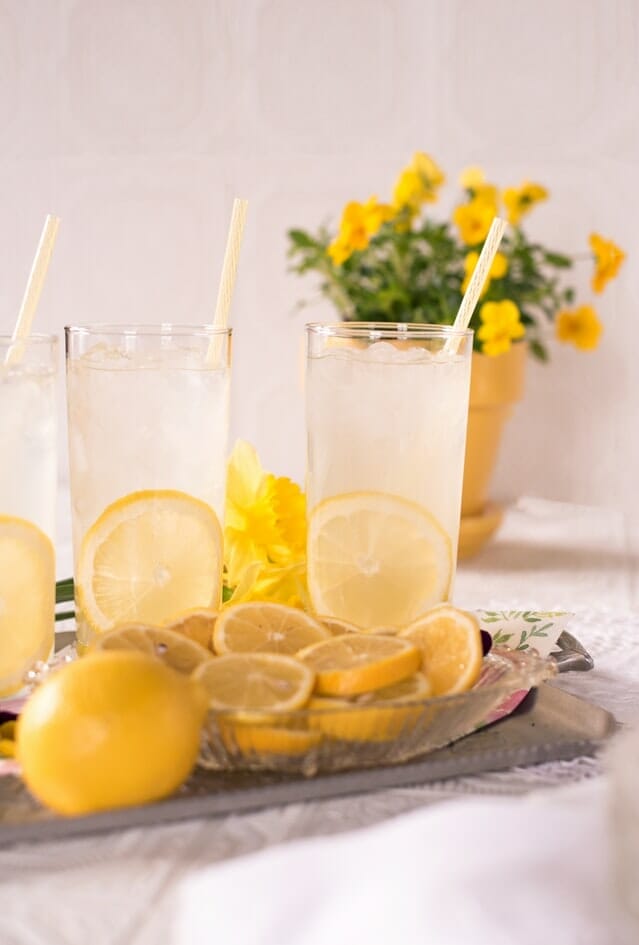 11. British Pie is Savory, not Sweet
When Brits talk about pie, they don't mean apple pie or pecan pie.
They're usually talking about their meat pies, which come in an array of options like chicken and leek pie, steak and ale pie, or even a veggie pie.
The point is that the word "pie" has an automatically savory connation in the UK, which is great to know when ordering at restaurants and will save you lots of headache when someone asks if you want pie for dinner and you want to know how everyone doesn't have diabetes.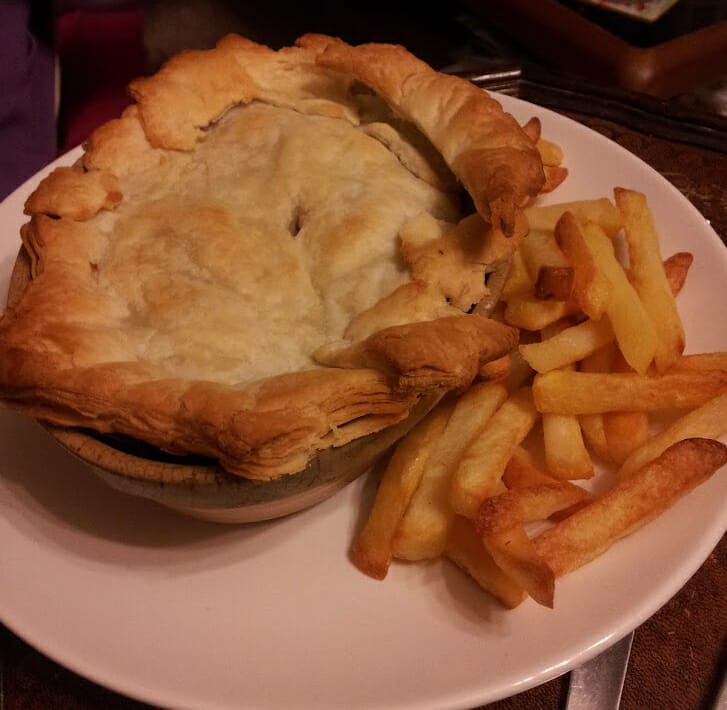 12. Most Policepeople Don't Have Guns
Guns are outlawed across the UK except in very specific instances where a farmer needs it, for example.
I talk about this in my London safety tips post, but you should be aware as a "fun fact" that many police officers in the UK don't even carry guns.
They'll carry things like tasers and other weapons, but the average one won't have a gun.
There are specialized teams who do carry guns, as well as police stationed in places like train stations and airports.
Mace or pepper spray is also outlawed and considered a firearm in the UK, so don't pack it in your suitcase!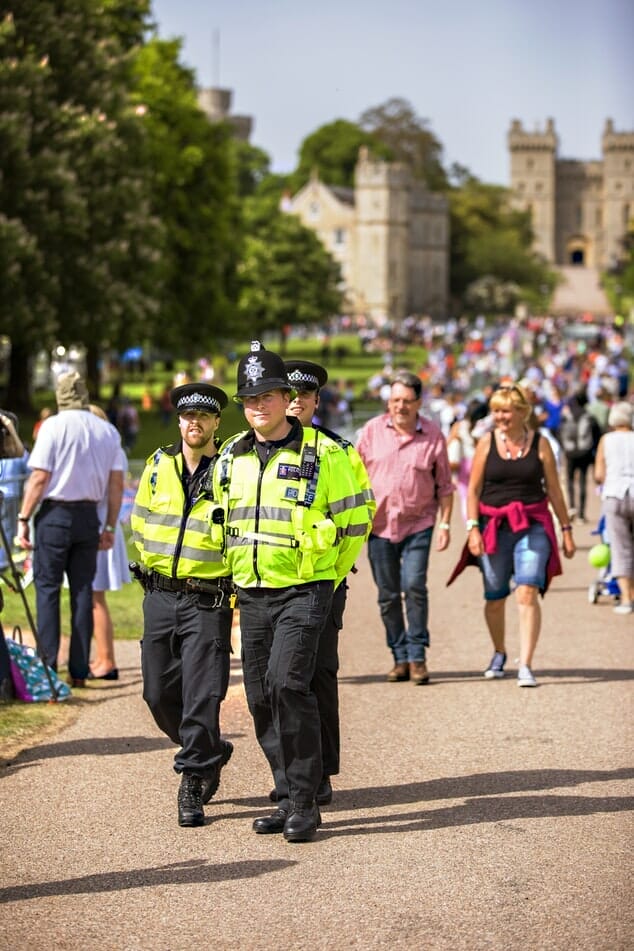 13. Your Bath/Shower May Have a Half-Screen
This is much less important than the police force, obviously, but many people are surprised to learn that the bath or shower will usually have a half glass screen over it, which basically extends halfway (if that) down the shower or tub.
Shower curtains aren't as popular in the UK, nor are full shower screens.
This can take some getting used to because it feels impossible to shower and not get water everywhere (which is a real struggle I have even to this day), but somehow an entire population does it so…do as the British do!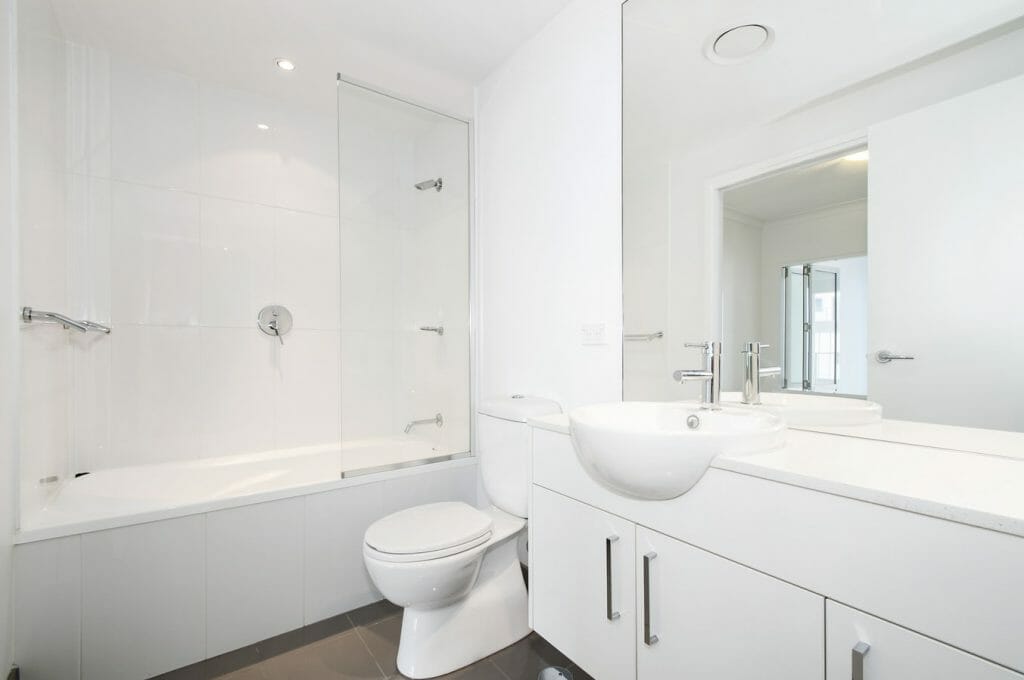 14. Getting Leftovers "To Go" is Not Always Possible
There is a culture in some countries of taking leftovers from their meal home with them if they don't finish it.
This is often due to large portion sizes.
In the UK, portion sizes at restaurants are meant so you eat it all in one sitting.
In some restaurants, they will have "takeaway" containers as they call them, but not in every one.
They definitely won't have lots of different styles of containers, ie one for the sauce, a bag for the bread, a box with a lid for the meal, etc.
I've had times where they've just done the best they can to wrap my food up in a paper bag and that was that.
You can always ask, of course.
It's becoming more and more popular.
But make sure to ask before you order if you're planning on taking some back to your hotel so you're not caught out at the end of the meal.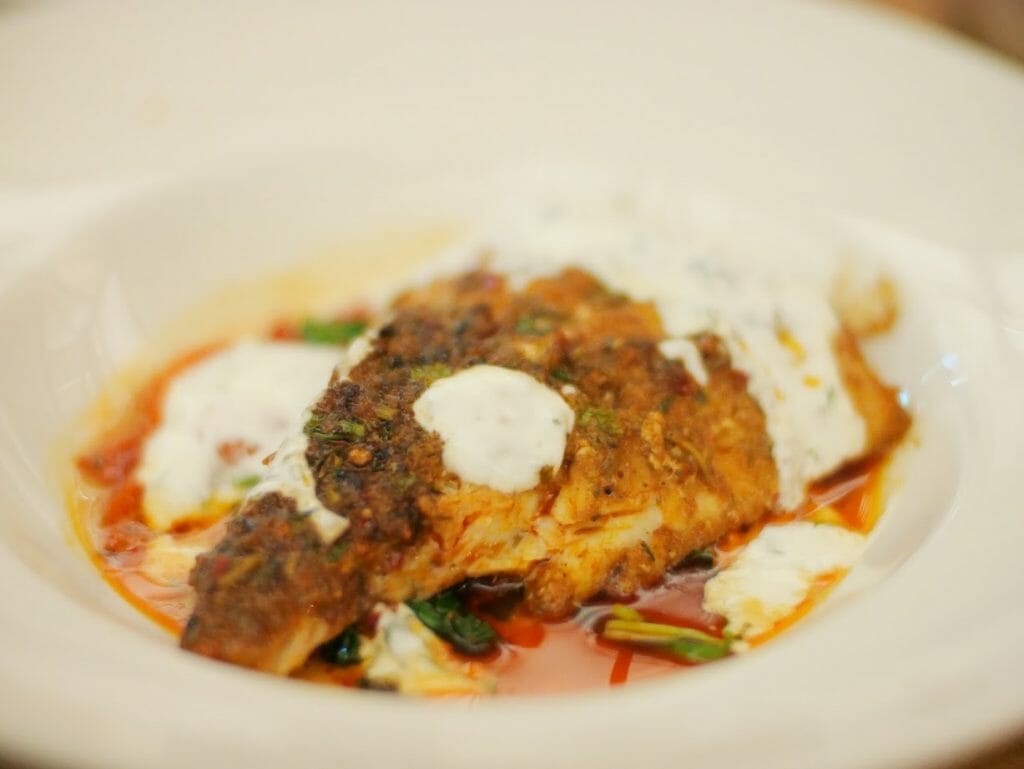 15. Coupons Are Not Popular
Don't get me wrong, London does some discounts.
You can often get 2 for 1 deals on entry to some attractions if you take the train (this is a specific scheme and you need to fill out a form).
Your hotel may have some sort of connection to a local attraction that gets you money off.
But don't expect to be able to purchase a full coupon book and use it in London.
"Couponing" is a mystery to Brits, who watch Americans with amusement as we clip out our deals and save money.
The best ways to get money off in London is to check out sites like Groupon and Last Minute who have built-in deals to what you're buying, rather than expecting you're going to be given a 50% off coupon for your afternoon tea as you walk along the sidewalk (not going to happen).
UK Travel Planning Guide: the FAQs
🏥 Should I buy UK travel insurance?
Absolutely yes. Basic coverage is not expensive, and as a visitor you are NOT covered under the NHS. Compare policies and prices with Travel Insurance Master here, a big name in the travel insurance business, and cross that off your list.
🔌 Do I need travel adapters for the UK?
Yes, you do, otherwise you won't be able to plug in your electronics/phone/lifelines. I recommend this one, which is all-in-one so you can use it in other countries.
🚗 What do I need to drive in the UK?
The first thing you need to check out if you're planning on renting a car in the UK is this guide to driving in the UK for visitors – the roads, signs, and driving experience will likely not be what you're used to and it's essential to prepare yourself to stay safe and aware.
🛌 What's the best way to book hotels in the UK?
For UK hotels, Booking is the best site as it offers free cancellation on many properties. If you want an apartment, I always recommend VRBO over AirBnb.
📳 Will my phone work in the UK?
Yes – if you set it up right. Check out my guide on making your foreign phone work in the UK to ensure that you get the type of service you need.
🚿 Can I drink the water in the UK?
Yes, UK water is great and perfectly safe. But drink out of taps in any kitchen or use water fountains. Double check before drinking out of the taps in hotel bathrooms, though, as they may be on a different system.