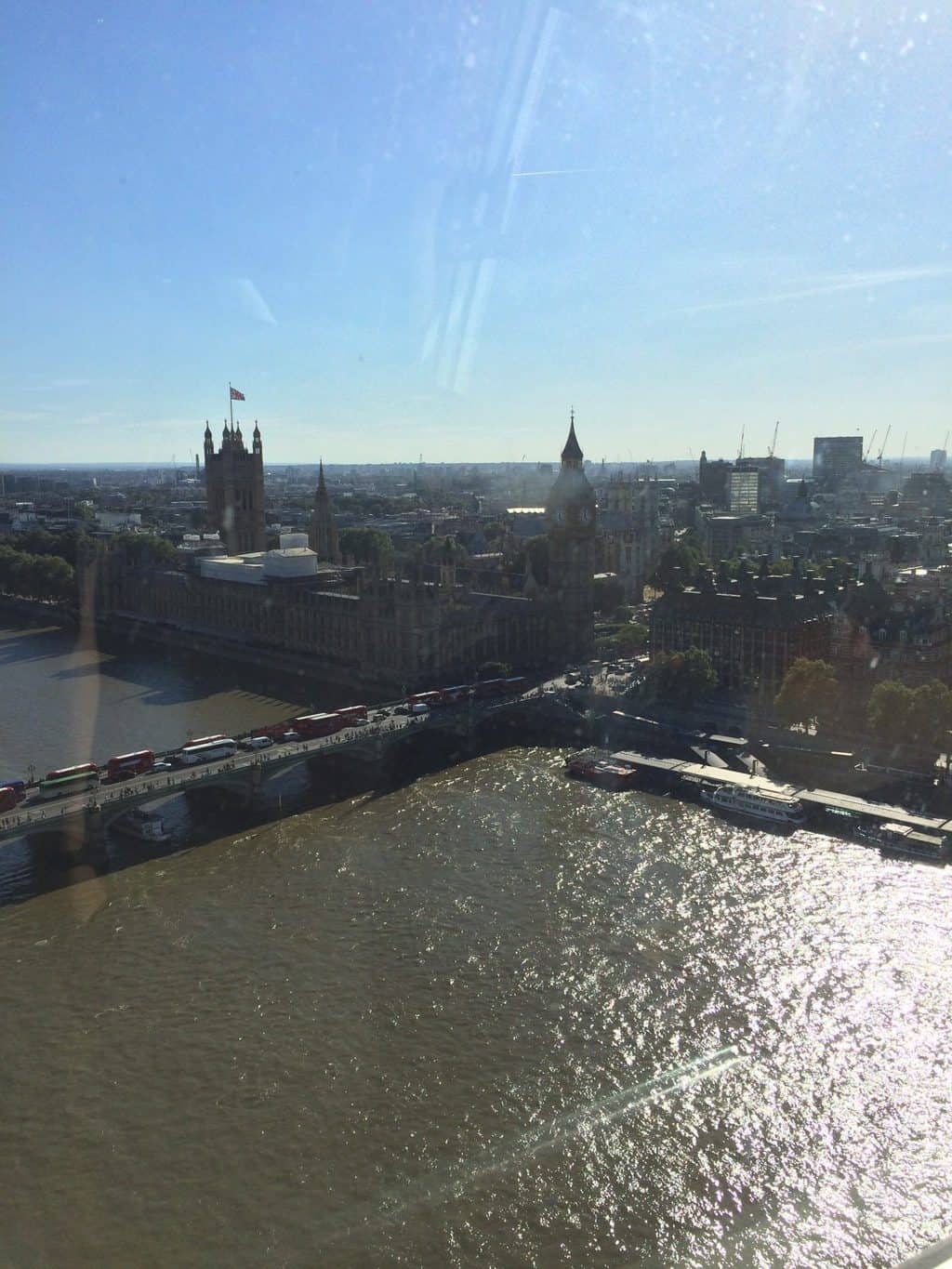 As the most popular tourist attraction in London, the London Eye is impossible to miss as you're walking along the Thames. It was originally built in 2000 as the "Millennium Wheel," though the Millennium is almost 20 years behind us now and it's still slowly rotating over the river, steady as ever. But, let's get honest with ourselves: is the London Eye worth it?
Yes! And also, no.
I've been on the London Eye more times than I can count, though have never paid for it myself (THANK YOU study abroad programs). So here's the scoop.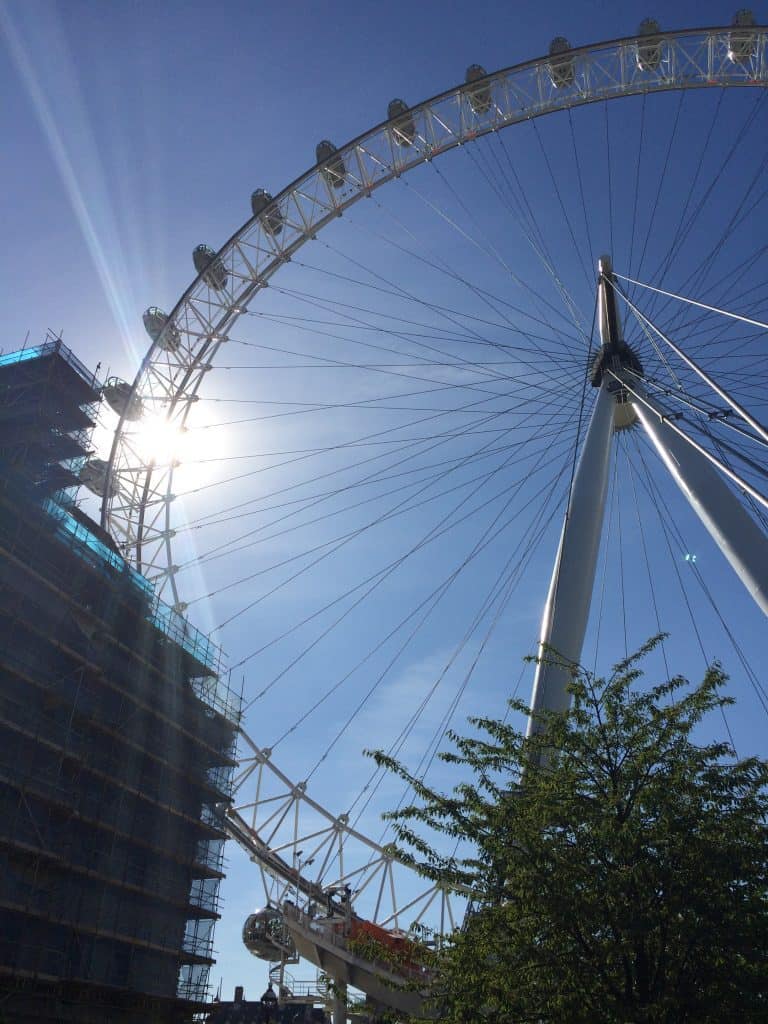 London Eye on a Clear Day
The best time to do the London Eye is on a clear day. That sounds obvious, but it's important because it's not really worth a ride on a cloudy or rainy day unless you just particularly like riding large Ferris wheels over rivers. In which case, KNOCK YOURSELF OUT.
On a clear day, you'll get a unique view of London that helps make sense of how all of the bits and pieces fit together. Riding through London on the tube is one thing, but seeing just how close Big Ben is to Buckingham Palace or Trafalgar Square makes you realize that you should have saved your transportation money and just walked. Next time.
Looks Are (Not) Deceiving
The London Eye experience is exactly what it looks like. You line up for awhile with your tickets, get ushered into a pod, and spend half an hour slowly rotating around until you're back to where you started and you exit into the gift shop. There is a bench inside each pod to sit down if you need to, as well as a plaque that helps you understand what you're looking it.  As long as you go in without expectations of flashing lights or entertainment, you're good.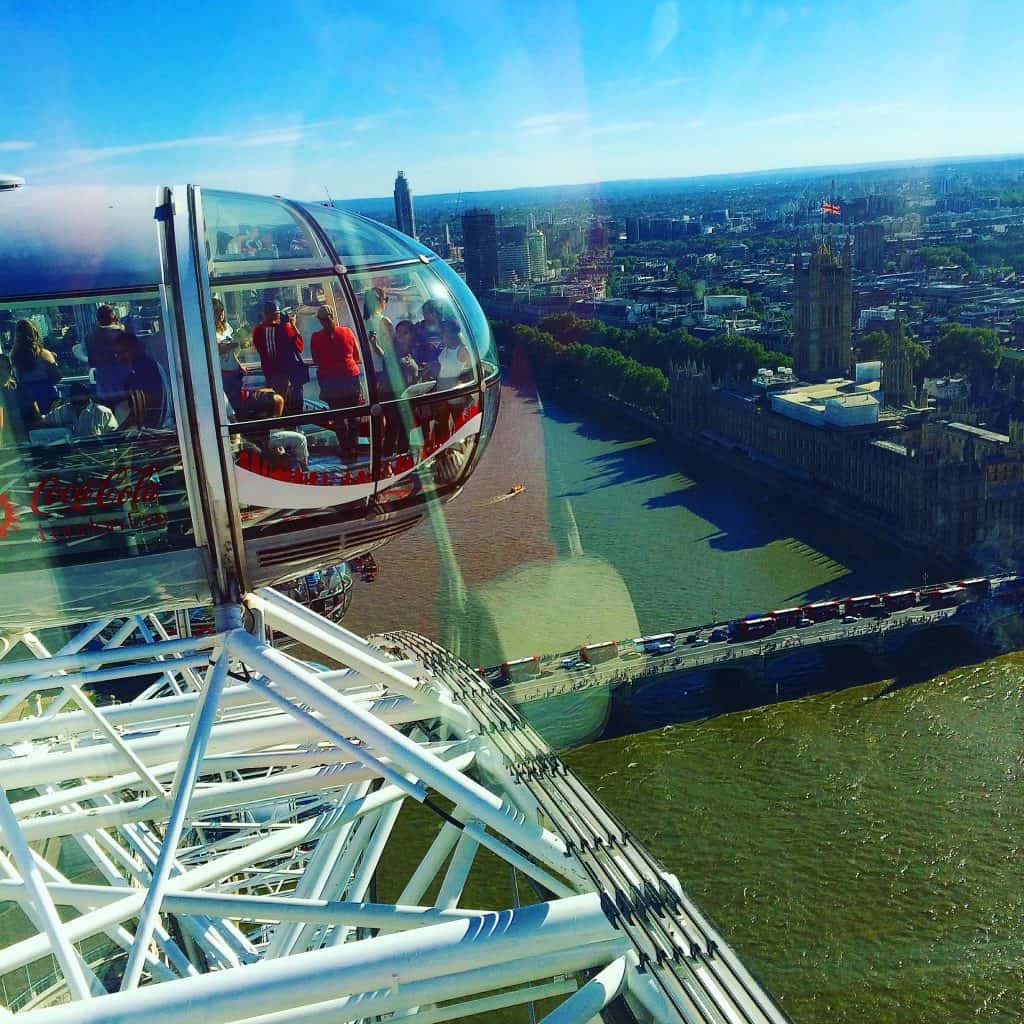 One and Done
If you're a frequent visitor to London, I would suggest the 'one and done' rule to the London Eye. Is it worth it for a first time visitor who knows what they're getting into on a clear day? For most people, yes. Is it worth it for a repeat visitor? Meh.
While I have been recently (on aforementioned clear day) and was taken in by the view, I'm also particularly bitter that sponsorship has been transferred from EDF Energy to Coca-Cola. While the London Eye used to light up blue (saving energy and all), it now lights up bright red. In my opinion, this ruins the scene on Southbank a little as the blue lights were calming and fit in with the other white/blue lights, while the red lights are jarring and make me feel like I'm in the middle of an action movie about to go wrong.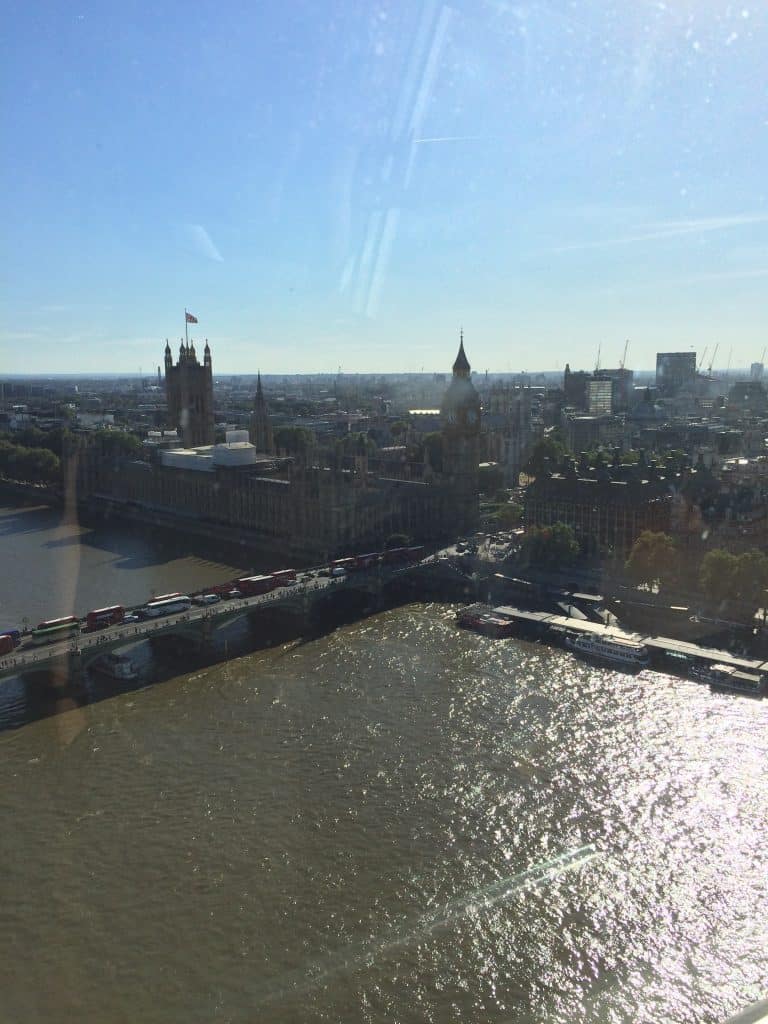 Have you been on the London Eye? Would you go again?