This post contains affiliate links for which I may make a small commission to help keep the site running. You will not be charged extra for these items had you not clicked the links. Thank you for your help to keep the site running!
One of the first things I looked up when I moved to England was, "Do they sell Little Debbie snacks in London or the UK?"
As an American who grew up on oatmeal creme pies, swiss rolls, and zebra cakes, finding these snacks seemed essential to life itself.
And sadly, they don't currently sell Little Debbie snacks in the UK!
I know this is disappointing, BUT you can still make Little Debbie copycat recipes at home yourself, which is something at least.
In fact, you can make a lot of American products at home, judging by this amazing Smartfood Popcorn copycat recipe.
This is one way to cope with homesickness as an expat by recreating some of your childhood favorites.
If you want to learn more about England and why they do the things they do, I highly recommend Watching the English – a must-read for anyone living in England or visiting.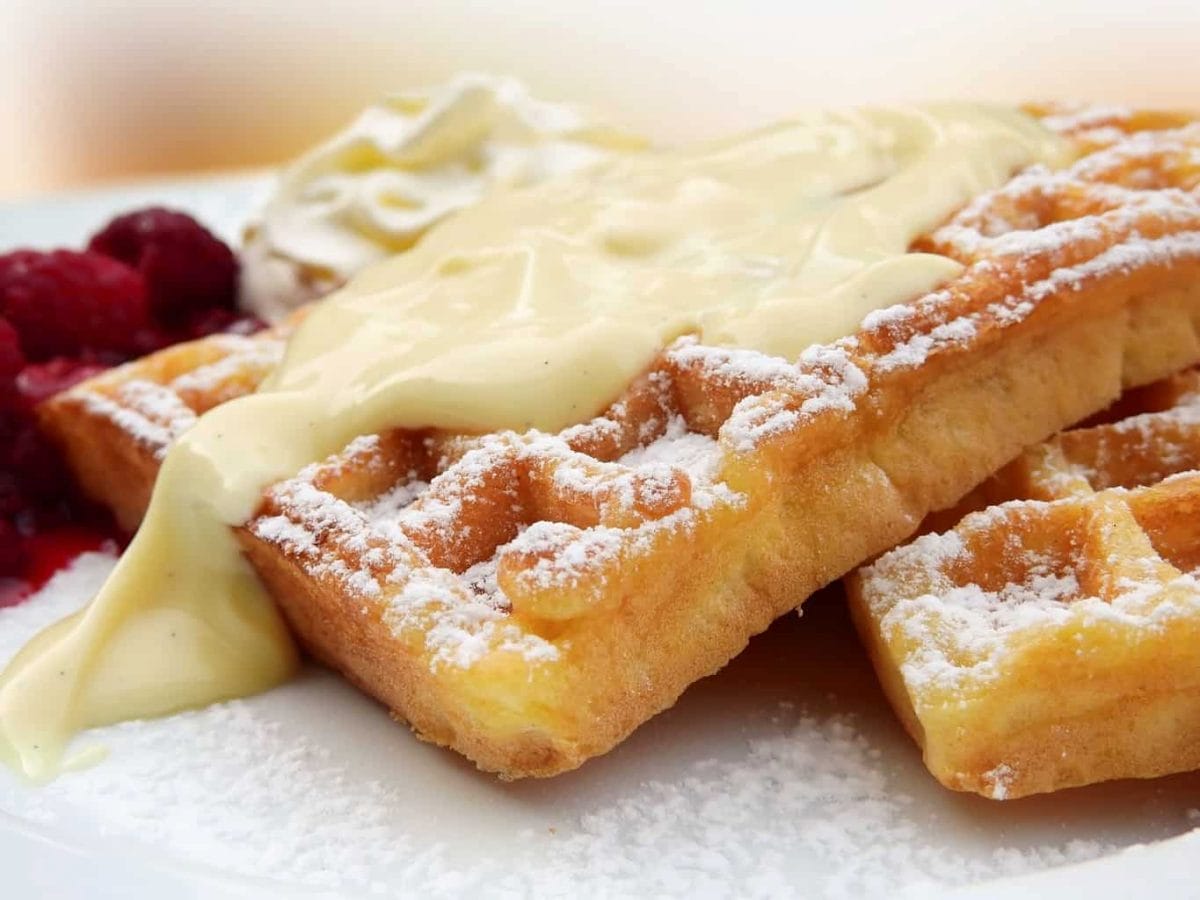 Anyway, if you do end up finding Little Debbie snacks in the UK, let me know because that's like finding water in the desert.
You can order them from Amazon UK, but they're pretty expensive and it's not really the same feeling when you're paying like 20 pounds for a box of snacks.
In fact, it can actually be difficult to find some of my other favorite American foods in the UK, and if they are here, they are imported and cost more money than I make in a week.
So while access to a Cheez-it is not life or death, sometimes when I'm irrationally emotional, it feels like it.
For those of you who are outside of the States and craving some classic American treats (or just want to try something new,) I've put together a list of recipes that might help you replicate the tastes you're missing, including how to make Little Debbie snacks in the UK!
I mean, let's be upfront here, nothing will replace the chemically cheesy joy of Kraft character-shaped macaroni and cheese (always go for the character shapes), but we can try.
Dreaming of moving to the UK (or planning on it)?
From visas to banks to the quirks of making friends in the UK, you need this free 5 day e-mail masterclass!
Hey! Want more honest UK tips and planning advice? Click here to join my London and UK Travel Tips Facebook group, where I can answer more of your questions!
Little Debbie Oatmeal Crème copycat recipe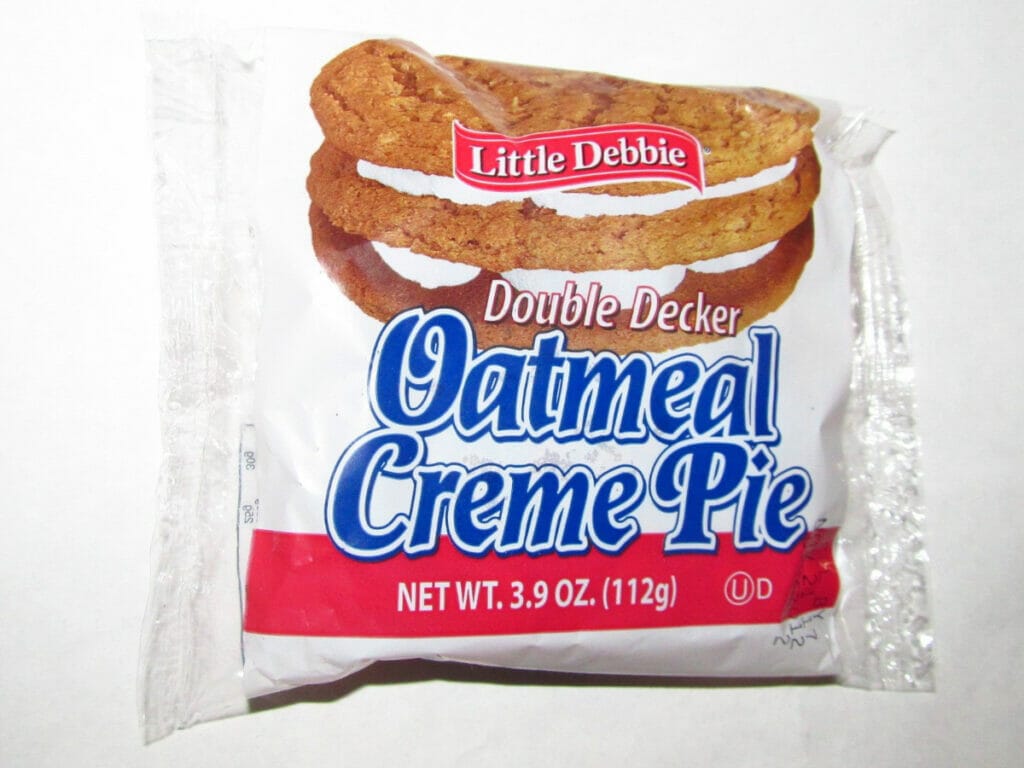 Sally from Sally's Baking Addiction has done an amazing job of recreating the classic Oatmeal Creame pie.
I have definitely never found these in the UK, and every friend or relative that comes to visit me is instructed to bring at least one box of them.
I tried explaining them to my work colleagues once, and they thought I was talking about a literal pie made with oatmeal and cream.
Lost in translation, I guess.
Ah, why are there no Little Debbie snacks in the UK or London?!
Also, can we discuss why there's no Trader Joe's in the UK because WHY.
Anyway, enjoy this copycat recipe for Oatmeal Creme Pies and let me know how it goes!
Little Debbie Zebra Cakes copycat recipe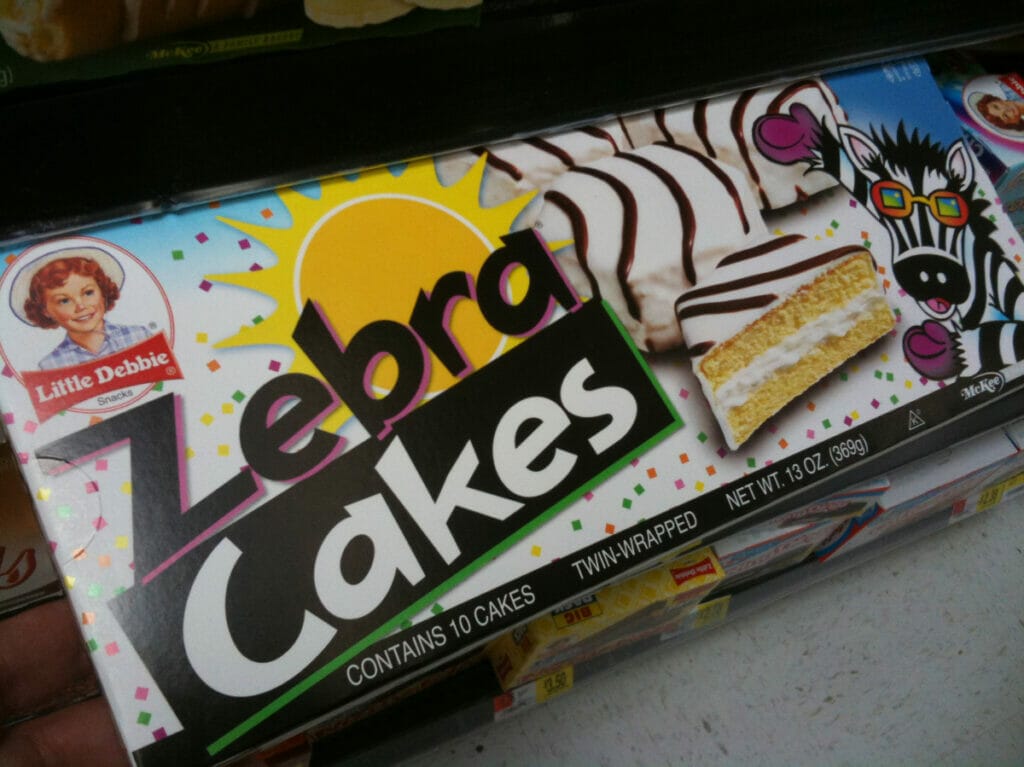 For full disclosure, I didn't even like Little Debbie Zebra Cakes, so this Little Debbie Zebra Cakes copycat recipe wouldn't have done much for me back in the day, but I have friends who swore by them (and ate them so much that my dad kept them in the house to feed them!), and seeing as how you can't find Zebra Cakes in the UK, I think it's essential to share this one.
Check out this recipe by A Treats Affair that makes Little Debbie Zebra Cake knock-offs look even more appetizing than actual Little Debbie Zebra Cakes.
I'm not sure what's more appealing – the incredible design she's done on them or the fact that the icing looks like it could go on for days.
If you're a study abroad student in the UK and trying to make friends, see if you can create some of these and introduce Brits to the joy of Zebra Cakes!
Little Debbie Nutty Buddy copycat recipe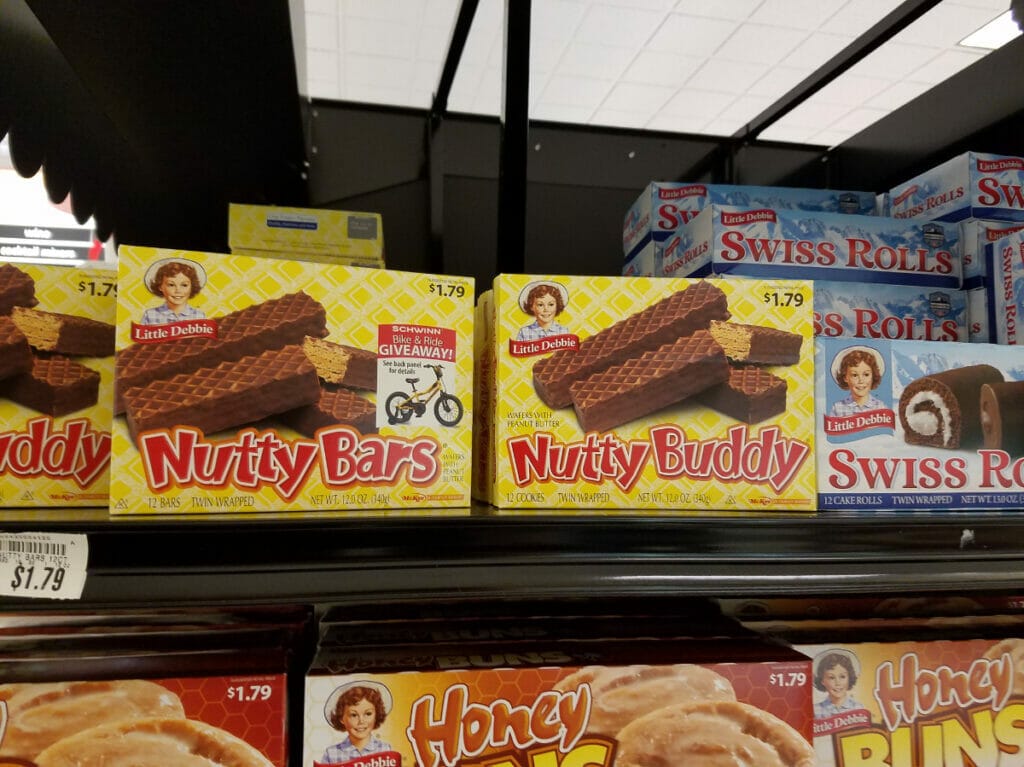 Finding a copycat Little Debbie Nutty Buddy recipe was a bit harder, as they are much more labor-intensive to make and also no one wants to handmake the wafer, let's be honest (can you even handmake wafer? I have no idea).
I also found, while researching a Little Debbie Nutty Buddy copycat recipe, that we have no collective consensus on what to call them, despite their official name being Nuty Buddy bars.
I always want to call them "Nutty Butter" bars, and I've also seen "Nutter Butter" bars, "Nutter Buddy" bars.
Whatever you want to call them, Little Debbie Nutty Buddy bars were a huge part of my childhood and one of my favorite Little Debbie treats, and OF COURSE, you can't find them in the UK.
The closest copycat recipe I've found is this one, which doesn't look like the original, but has good reviews and is rated highly on taste.
Little Debbie Swiss Rolls copycat recipe

Little Debbie Swiss Rolls aren't available in the UK, but they do sell what they call "choc rolls," which are essentially the same thing but taste different because of the different ingredients and kinds of chocolate used.
And because I wanted my swiss rolls to taste like Little Debbie swiss rolls specifically, I went on the hunt for a Little Debbie copycat recipe.
Unfortunately it appears there are not too many to choose from!
The best I could find was this one, which combines all of the chocolate and icing into one large roll instead of smaller ones.
I think that is probably the easiest way to do it, but I do crave an individual serving of a fully completed Little Debbie Swiss Roll rather than just a bite of a larger dessert.
If you find Little Debbie Swiss Rolls in the UK, let me know!
Also let me know if you find a Target in the UK because I'm just dreaming of the day.
Little Debbie Starcrunch copycat recipe

Little Debbie Starcrunch are some of the lesser known Little Debbie snacks, and to be honest I think I've only had about one in my life.
But if you're a big Little Debbie Starcrunch fan, then I feel you deserve a Little Debbie Starcrunch copycat recipe and I am HERE to deliver.
Essentially, the Starcrunch is a chewy cookie with caramel and rice krispies and fudge.
Which, as it turns out, is relatively easy to make on your own by following this recipe.
Chick Fil A Sandwich copycat recipe
Maybe you're boycotting Chick Fil A for political reasons, maybe you don't live in the States, or maybe it's Sunday.
Whatever the reason you can't have Chick Fil A, we can likely agree on one thing: their chicken is one of the best things to happen to fast food.
Luckily, because there's no Chick Fil A in the UK, copycat recipes for Chick Fil A sandwiches do exist.
The Food Lab did an extremely intense experiment to recreate a typical chicken sandwich, and House of Yumm has recreated the dipping sauce.
I'm still not sure how to make waffle fries at home, but I'm sure someone who is much less of a danger in the kitchen than me can do that too.
Cheez-Its copycat recipe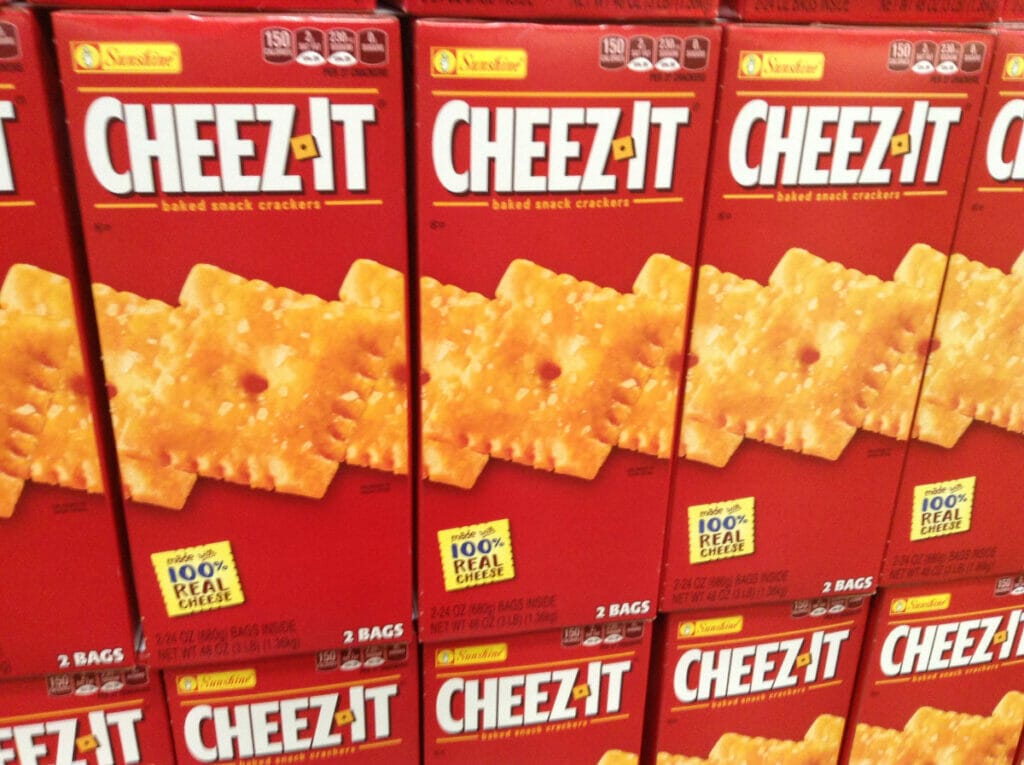 I miss Cheez-Its so much.
I asked one of my coworkers what they miss most about their time in America, and they also responded Cheez-Its.
It's a universal love, I think.
Also it keeps our minds off the weird things about America that make no sense.
The problem with Cheez-Its is that you eat the entire bag before you even know you started.
My brother and I used to get into fist fights over who had finished them off.
But Minimalist Baker (a food blog I use often and is amazing for people with food allergies) has created a Cheez-It recipe that is actually pretty healthy, so you can eat as many as you want.
Game on.
Alternatively, you can find Cheez-Its on Amazon UK if you must have the real thing.
Pop-Tarts copycat recipe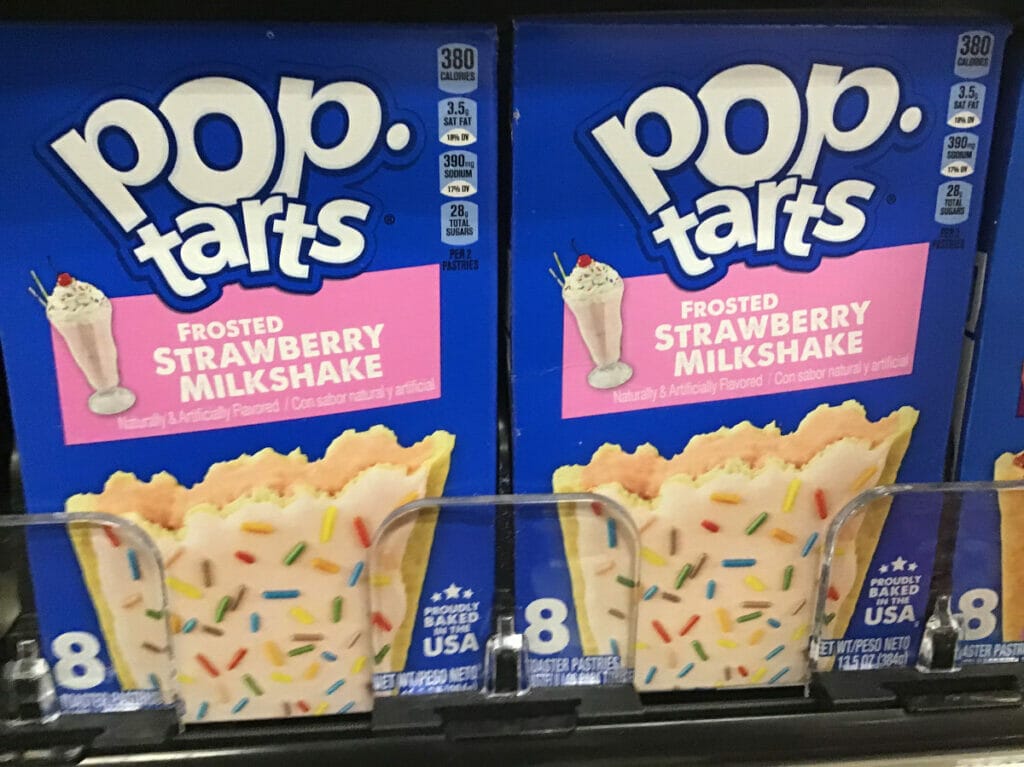 You can get Pop-Tarts in the UK, but only a few flavors.
You can also typically buy them from American food shops in London, but it's like 5 pounds a box, which is more or less 8 dollars, and then you get really depressed about spending 8 dollars on Pop-Tarts and it's a horrible cycle of happiness and self-loathing and randomly crying over there not being a Safeway in the UK.
Instead, HOMEMADE POPTARTS with this poptart copycat recipe!
Check out this recipe from Cooking Classy and you can throw whatever you want in there.
I'm partial to Oreo Pop-Tarts, brown sugar cinnamon Pop-Tarts, and chocolate chip cookie dough Pop-Tarts.
And now I think I just realized why I've lost weight since moving to a Pop-Tart-less country.
Again, you can head to Amazon UK to get an assortment of Pop-Tarts from good old US-of-A.
Olive Garden breadsticks copycat recipe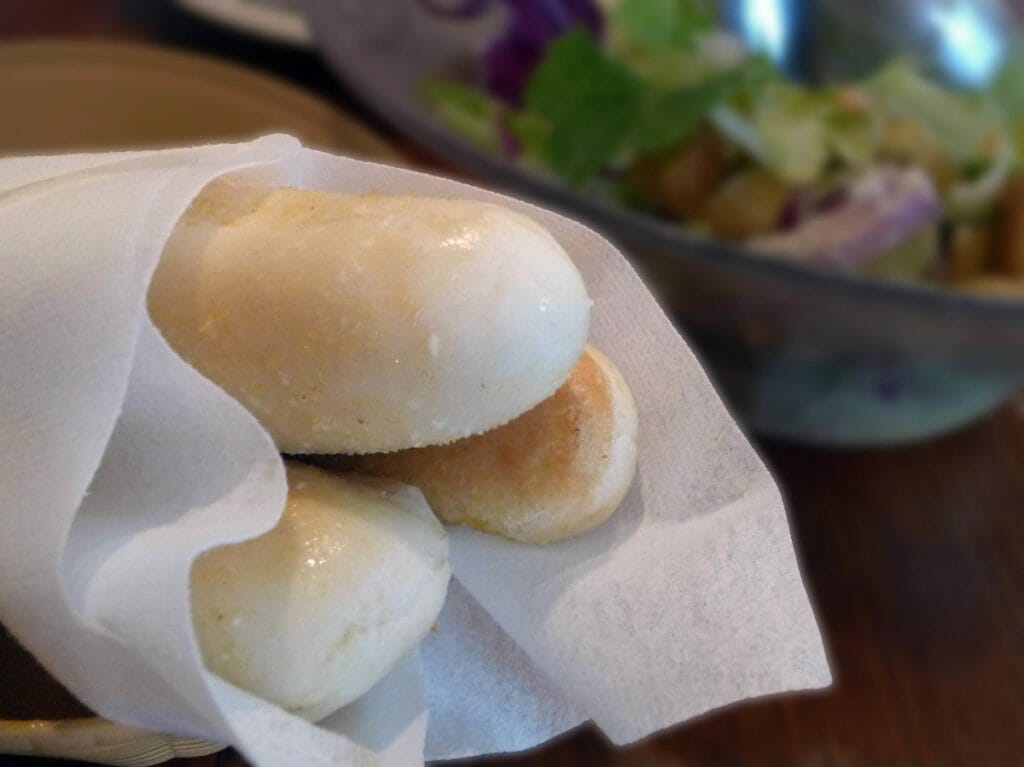 I understand that it's ridiculous to miss Olive Garden breadsticks when I can get to Italy faster than I can get to Olive Garden.
But we all know that Olive Garden isn't real Italian food, and sometimes you specifically want American-food-chain-Italian food.
And, oh yeah, there's no Olive Garden in the UK.
SORRY!
The food snobs can laugh all they want, but for the rest of us, here's the link from the Food Network.
The sad thing about Olive Garden breadsticks recipes are that you just know it's never going to match up to being in the restaurant and indulging in unlimited piles of carbs, but I feel like we have to take what we can get with this one.
Fruit Roll-Ups copycat recipe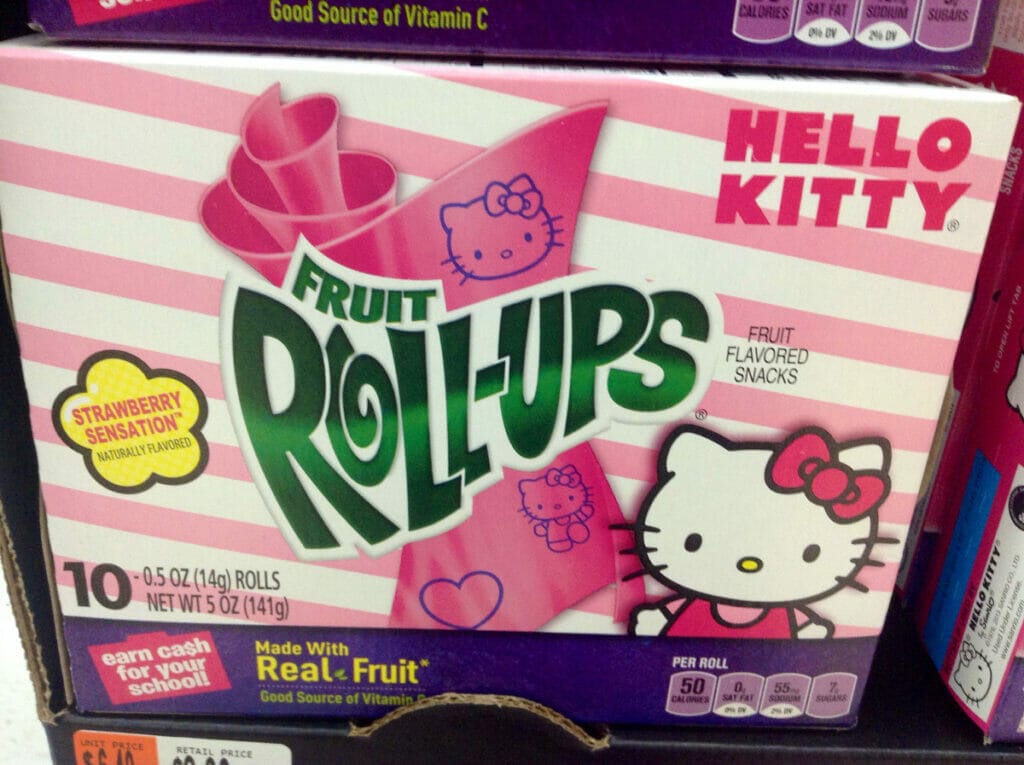 I'm not sure if people my age actually still eat Fruit Roll-Ups, but when I moved here I suddenly missed them all of the time.
What would school lunch have been without putting fruit roll-up tattoos on your tongue or cramming it all in your mouth and almost gagging on a sticky fruit roll-upy ball of sugar.
Unfortunately, these are also not readily available in the UK (probably due to aforementioned sugar), but I've managed to find some Fruit roll-up copycat recipes and a few do-it-yourself recipes here.
I am still unclear on how we are supposed to recreate the tattoos: will report back.
If you have any of your own recipes or American food cravings you've been able to solve, let me know!
Also if you know of anywhere that happens to sell Spongebob character pasta shapes, send me the link so I can prove once and for all that the shapes do taste better.
You can also read more of my resources for American expats and get answers to your burning questions like "Is there an American Eagle in the UK?" and "Is there a Target in London?"