This post contains affiliate links for which I may make a small commission to help keep the site running. You will not be charged extra for these items had you not clicked the links. Thank you for your help to keep the site running!
One of my best friends was in town visiting last week, and as with every American who comes to visit me after I moved to America from the UK, I demanded asked that she bring me my favorite American treats, which of course includes Smartfood White Cheddar Popcorn.
Smartfood White Cheddar Popcorn is basically like crack to me and I have spent a lot of time searching for the perfect Smartfood White Cheddar popcorn copycat recipe.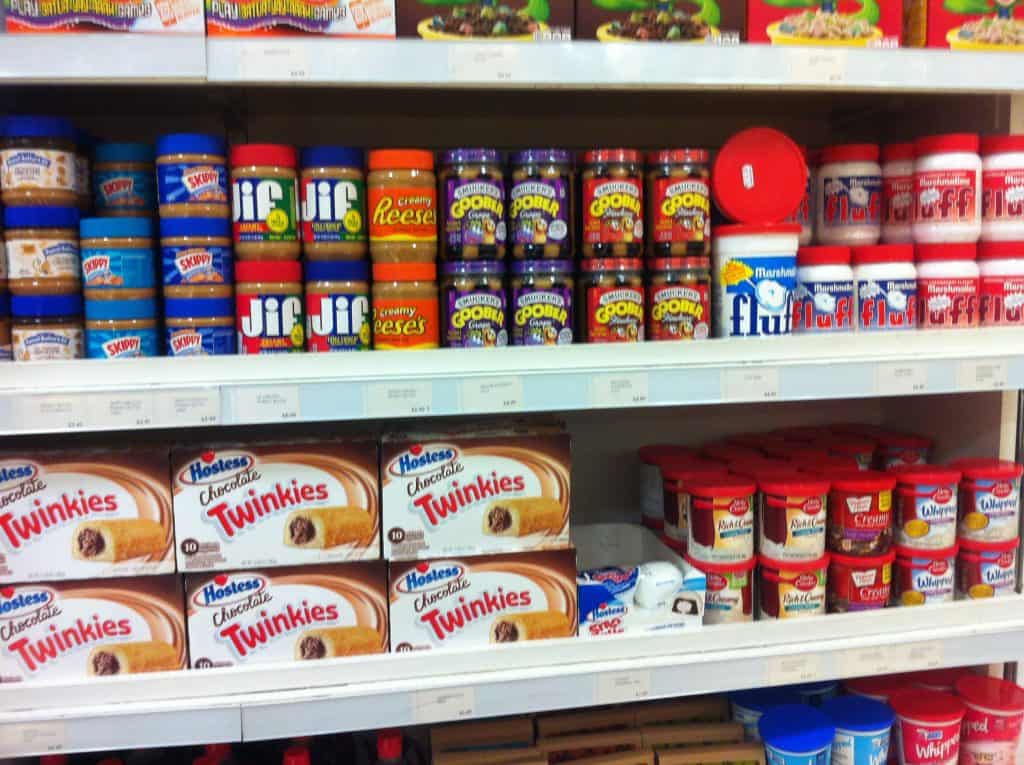 And no, it can't be just any white cheddar popcorn recipe – I want it taste EXACTLY like Smartfood.
That is my jam.
That is the holy grail of popcorn.
That is my everything.
I've blogged about other American food copycat recipes in other versions of this post that help with my expat homesickness, but my newly stocked cabinet reminds me that there are still some foods I love that I haven't shared recipes for.
For the record, I'm already almost finished with the goldfish and have had more oatmeal crème pies in the last week than I probably had my entire childhood. Success.
Also, if you're interested in finding where you can buy American food in London, look no further than my top list of the best American food stores in London.
Otherwise, carry on while I tell you how to make copycat versions of your favorite American recipes, both fast food and otherwise – they're not perfect, but they will just have to do until you can book yourself a flight back to the land of the Mac and Cheese and processed dessert.
Dreaming of moving to the UK (or planning on it)?
From visas to banks to the quirks of making friends in the UK, you need this free 5 day e-mail masterclass!
1. Nutty Bars
I swear I remember these as "Nutty buddys", but apparently they're just called Nutty Bars.
Did I make that up?
Does anyone else remember them as that?
Either way, they're deliciously chocolately and wafery and peanut buttery and they are most definitely not available in the UK.
But DO NOT FEAR, here's a recipe to recreate these lunchtime snacks.
The copycat recipe for Nutty bars isn't exactly like the original, but it's close enough to get me through.
Sidenote: I've tried bringing these in my luggage multiple times, but they always get smushed in the weirdest ways and having a smushed Nutty bar is a far cry from having a fresh, non-smushed one.
So I stick to eating these when in America or eating the copycat version.
2. Smartfood White Cheddar Popcorn Recipe
This is a big one, you guys. I have always loved Smartfood's White Cheddar Popcorn, so I knew I'd miss it, but I didn't know how much.
I can literally taste it right now as I'm writing this, but unfortunately can't taste it in real life anymore.
I haven't been able to find a faithful recreation because they likely put some addictive drug in there or something, but I've found a similar Smartfood White Cheddar Popcorn recipe that you can find here.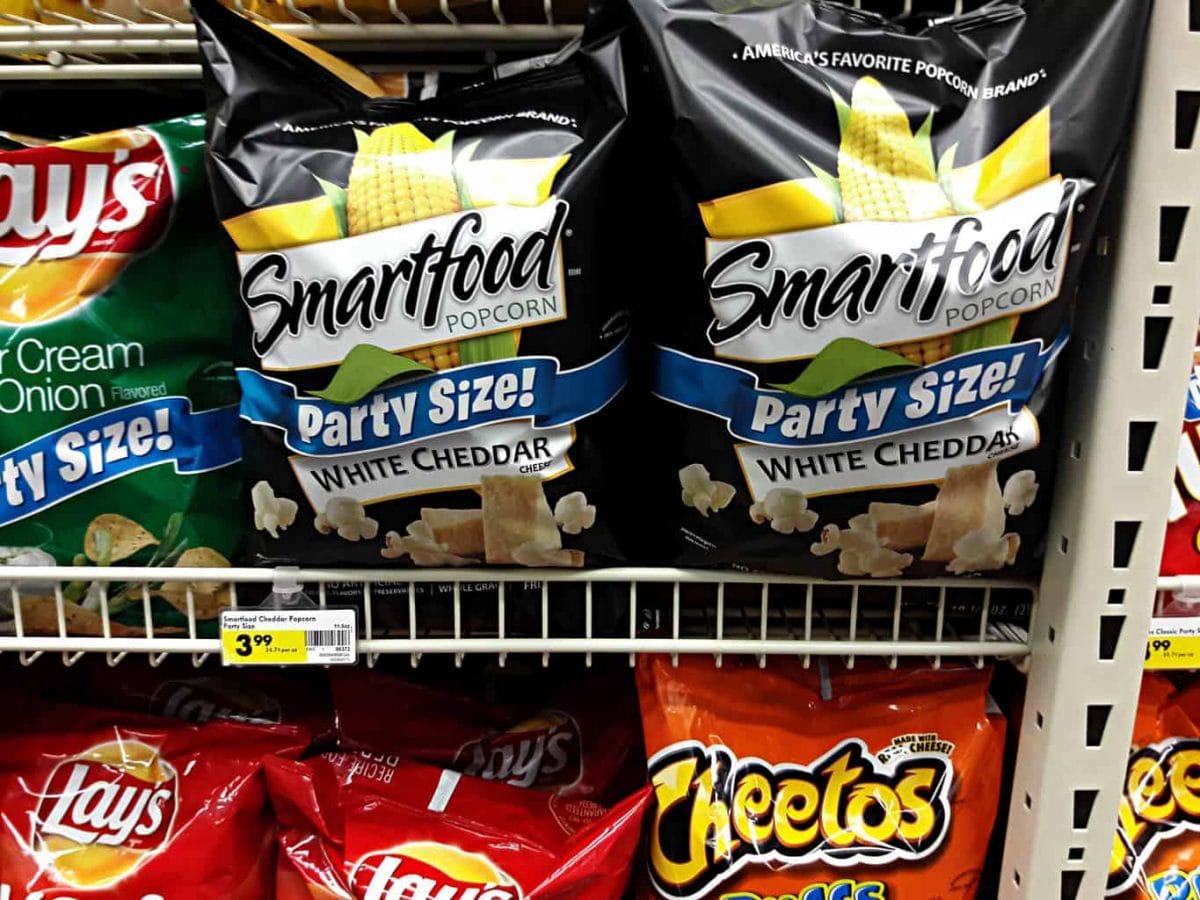 The one problem with Smartfood White Cheddar popcorn in general is that you can get through bags and bags of it without even realizing what you're doing.
The copycat Smartfood White Cheddar popcorn recipe is super helpful in that sense because you can save money on buying bags and bags of popcorn.
I also recommend you eat Smartfood White Cheddar popcorn (the real or copycat recipe kind) in the privacy of your own home, because there's nothing more embarrassing than having the white powder all over you just as you go to shake the CEO's hand.
Trust me.

Fun fact! Goldfish are called "Finz" here, but I've only ever been able to find them at Selfridges.
According to the Pepperidge Farm website, you can also find them at ASDA (hey, did you know that there isn't a Walmart in the UK?)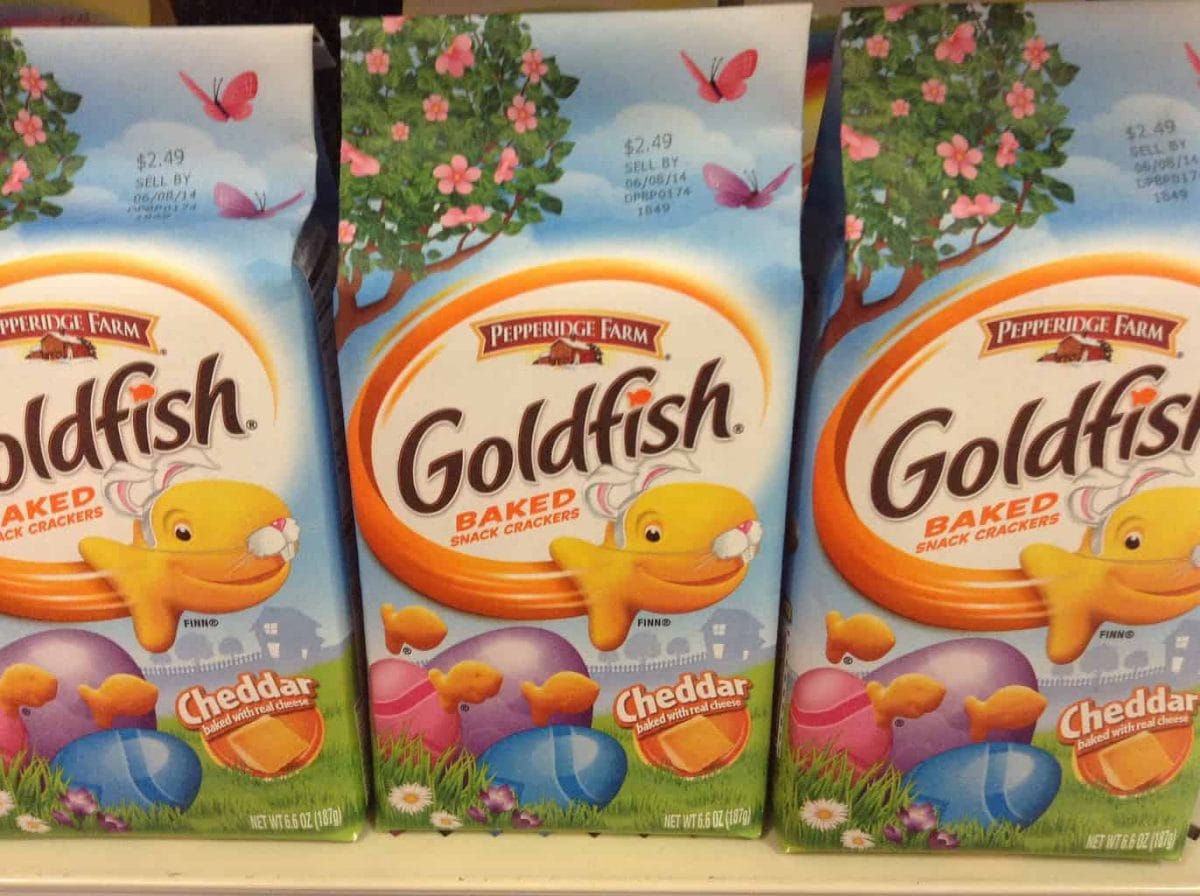 But not all of us live close to either, so sometimes you're still stuck.
In case that's you, or if you want a healthier and more natural version, check out this recipe.
Goldfish are pretty much the ultimate easy-to-carry abroad snack that I tend to receive in the office whenever a visitor from the States come over.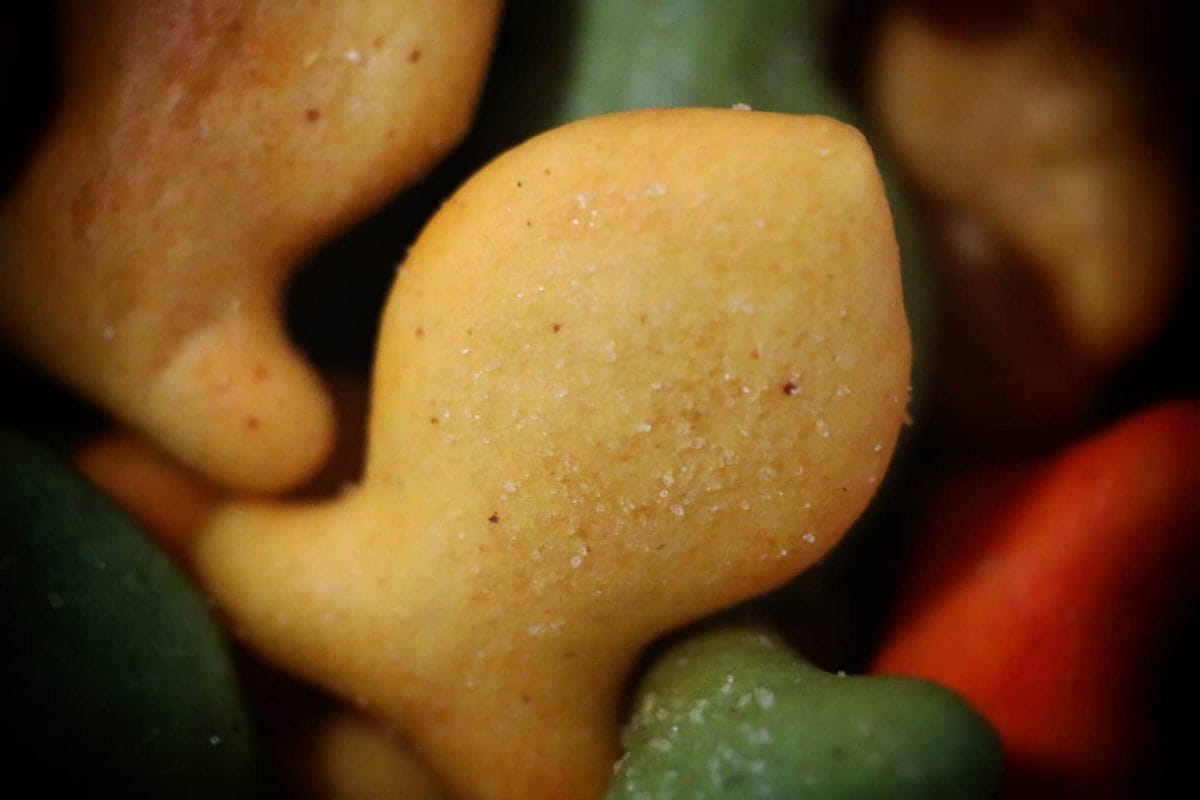 They're easy to find in America, they're lightweight, and they crunch up into a small enough package without sacrificing the intactness of all of the crackers.
It's become well known that I love them, however, so I get them often now and am finding myself a little Goldfish-ed out at the minute – which I once thought was impossible.
4. Zebra Cakes Copycat Recipe
I swear that 80% of my childhood friends only came over to my house because my parents kept zebra cakes in the pantry.
Zebra cakes are vanilla cakes with icing and black 'zebra' stripes, and they were an amazing bargaining tool at lunch when it was time to trade food with your friends.
Zebra cakes are a Little Debbie product, and if you want to know more about Little Debbie in the UK and how to get your hands on other delicious goods, just click here.
5. Cosmic Brownies Copycat Recipe
Cosmic brownies are out of this world….get it?! Sorry, had to.
A rich brownie covered in chocolate icing and colored chocolate chips, cosmic brownies are a quintessential American snack cake.
They were a staple in almost all of my lunches, particularly when my Dad did the grocery shopping, and they were often included in many of my friend's packed lunches as well.
Who needed a hot school lunch when you could just load up on Cosmic Brownies?
They also had seasonal versions, with a Christmas tree brownie for the winter, a pumpkin brownie for the autumn, and an American football brownie for the start of the football season.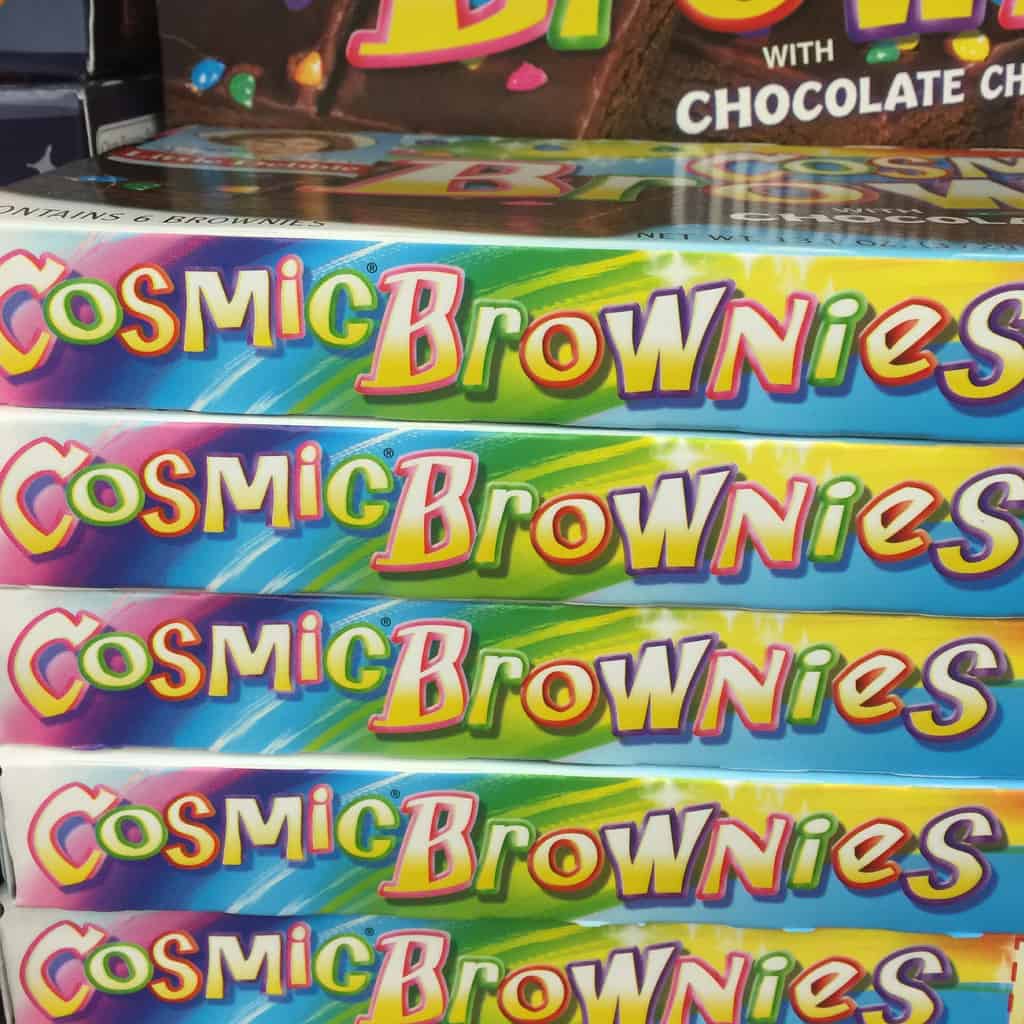 I wouldn't touch a 'healthy' cosmic brownie with a 10-foot pole, so I've found the most faithful copycat recipe I could for all of your chocolate and calorie needs.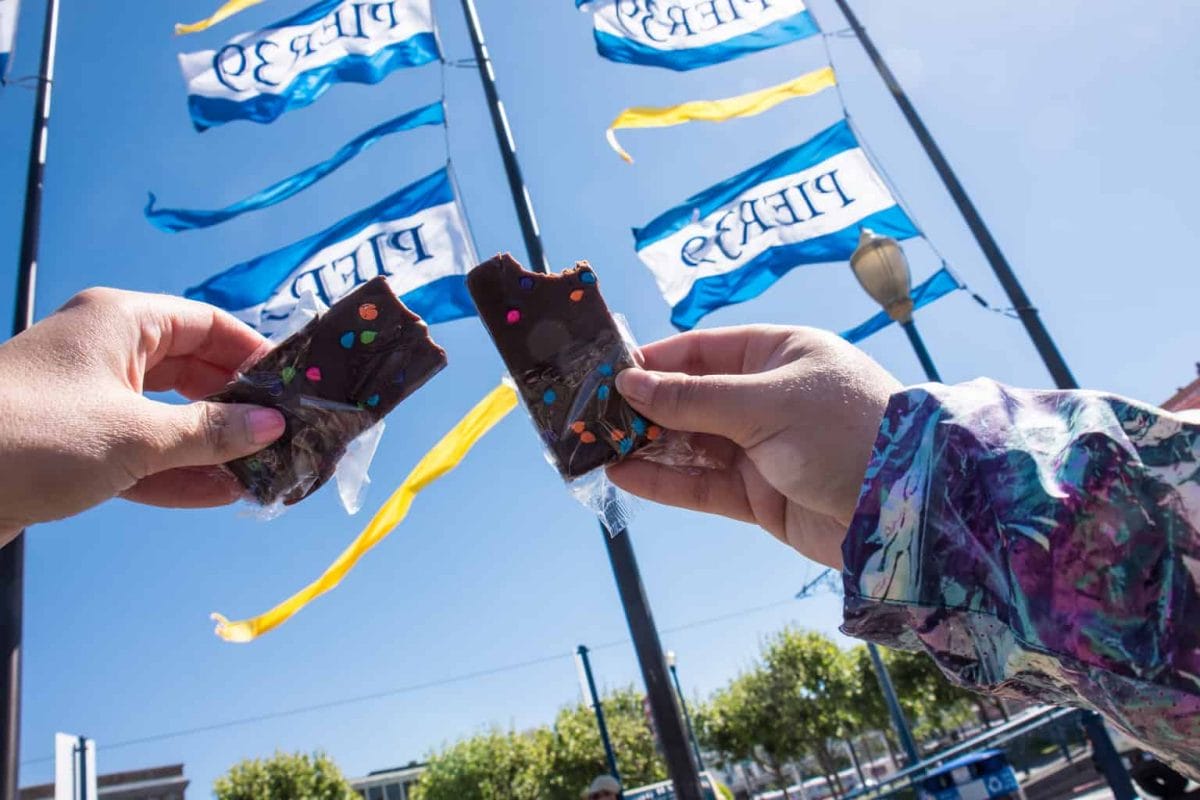 Cosmic Brownies are another Little Debbie product, and while the ones I've tasted nowadays aren't quite as good as the ones I remember in my school lunch, the sentiment of slightly chemically tasting brownies is still the same.
6. Wendy's Frosty Copycat Recipe
There's nothing like a Wendy's Frosty to make you feel like you're on an American road trip, cruising down the highway and dipping your fries into your milkshake of chocolate bliss.
I've loved Wendy's frosties (what is the plural – frostys?) since forever, but there are no Wendy's in the UK so there's no chance I can have an authentic Wendy's frosty while here.
But have no fear, Wendy's loving tribe, this Wendy's frosty copycat recipe only has three ingredients and so it's literally so easy that even I, who is terrified of the kitchen and blenders, can make it happen.
If you're looking for a Wendy's burger to go with it, just cut your meat square and throw some fries in the oven.
7. McDonald's Bacon, Egg, and Cheese Biscuit Copycat Recipe
One of my favorite McDonald's menu items for breakfast is the Bacon, Egg, and Cheese biscuit, and so finding a copycat recipe for McDonald's Bacon, Egg, and Cheese Biscuit has been a mission of mine since moving to the UK.
Why can't you get a Bacon, Egg, and Cheese biscuit in the UK, you might ask.
There are McDonald's in the UK, are there not?
Yes, there are!
Except they don't do biscuits like they do in the US – you either have the option of having a bacon, egg, and cheese BAGEL, or you can have a bacon, egg and cheese mcmuffin which is basically on what an American would call an English Muffin.
That fluffy, buttery, biscuity goodness is nowhere to be found.
The bagel is good, actually, and I like it for what it is – the bacon, egg and cheese bagel in the UK at least uses the same kind of floppy egg that you would use on a biscuit in America, while the egg and cheese muffin here uses a different type of egg – it's almost baked with the white and yolk able to be spotted rather than scrambled all together.
Unfortunately, an easy to make copycat recipe for the McDonald's Bacon, Egg, and Cheese biscuit is nowhere to be found either, but I have found some options here and here that might get you on your way.
You could also try making your own McDonald's biscuits and then getting the McDonald's Bacon, Egg, and Cheese bagel in the UK and taking off the bagel and transferring the bacon and egg onto your homemade biscuits.
It all sounds like a lot of work, but sometimes you gotta do what you gotta do.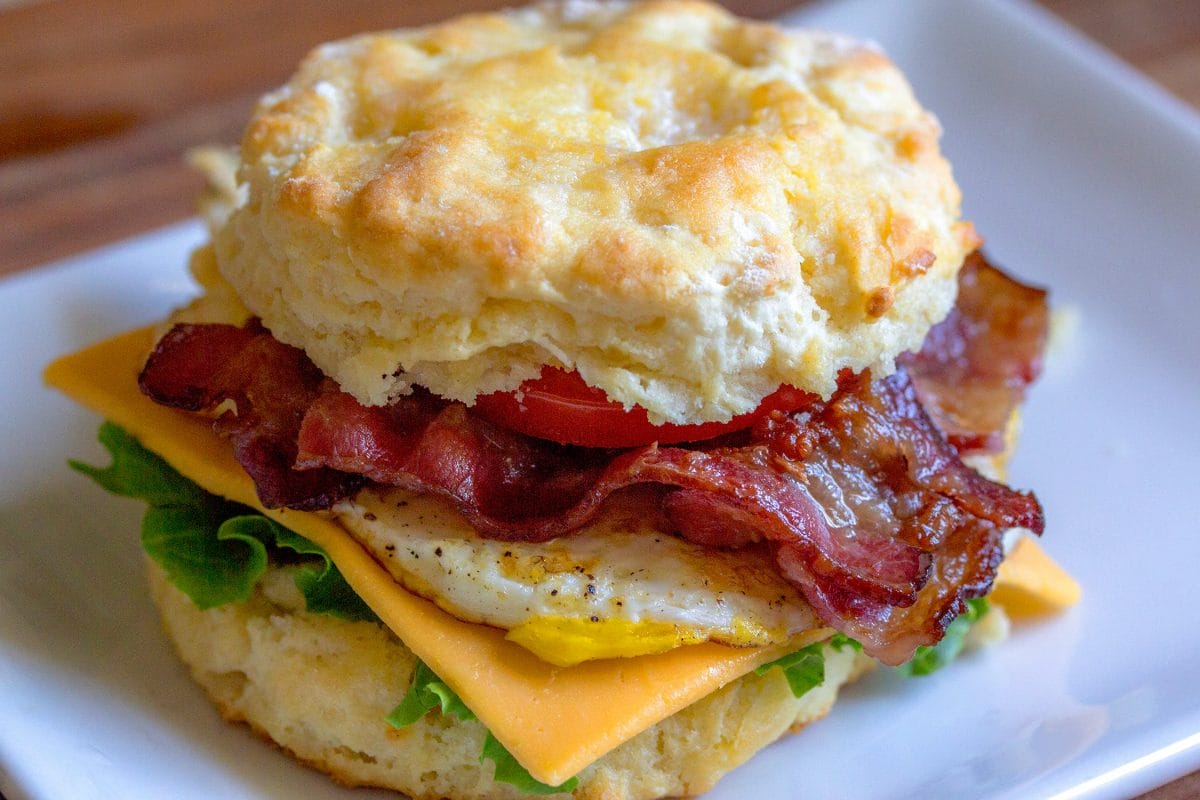 8. Panera Bread Macaroni and Cheese Copycat Recipe
Because there's no Panera Bread in the UK, I'm left to figure out how to fill my macaroni and cheese and turkey sandwich loving heart in its absence.
There are very few places to get good macaroni and cheese in the UK in the first place, so I often prefer to make it at home.
When the cravings just get to be too much, I use this recipe to make a copycat version of Panera Bread Macaroni and Cheese and suddenly I'm transported to when I was 19 and would study in Panera like a "real adult" – or at least I would take my books there and try to open one without getting distracting by what was on my phone.
9. Boston Market Mac and Cheese Copycat Recipe
Of all the comfort foods I've listed here so far, Boston Market Mac and Cheese is at the top of my list.
My grandma used to get this for us as kids all of the time when we went over to her house, and to this day I just can't get enough of it.
I don't really like meat, so I used to ask for literally all of the different sides to be macaroni and cheese on my plate except for the one space I'd leave for the cornbread.
As I talked about in the Panera macaroni and cheese recipe, finding good macaroni and cheese is hard in the UK, and I would never find anything that even comes close to how I feel about Boston Market Macaroni and Cheese, no matter how good it is.
For those moments where I really just need some American cheesy goodness, I use this Boston Market Macaroni and Cheese coypcat recipe and try to make friends as an expat by tempting them with it.
Is it ever exactly as good as the real thing?
Of course not.
Copycat recipes will never truly hit the mark 100% because they miss the emotional connection you have with a dish or a place – the memories of going into Boston Market with my grandma will never be able to be recreated in my kitchen 4,000 miles away, but it can go a little ways towards helping and also you get mac and cheese at the end so it's a win.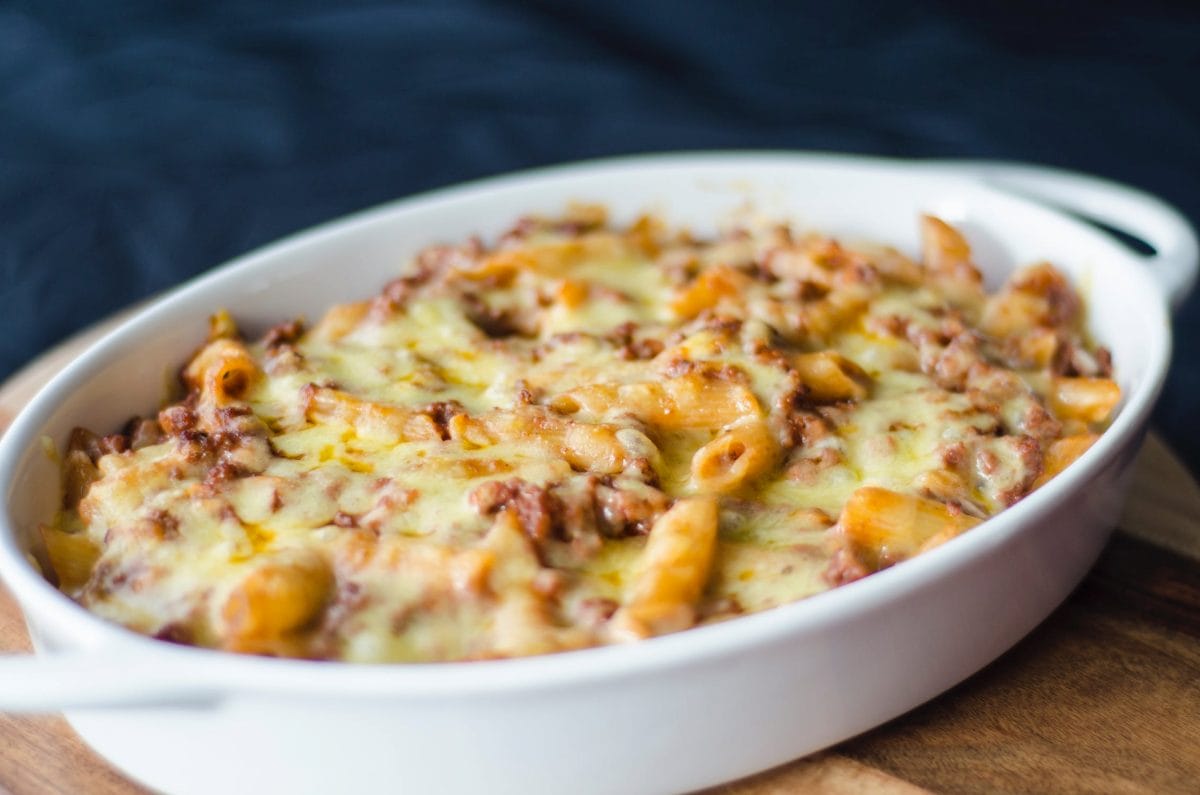 10. Chick Fil A Chicken Nuggets
Again, there's no Chick-fi-A in the UK, but it's a fan favorite among my friends and neighbors and there's just something about the nuggets that we can't get enough of.
The chicken sandwich is good, but the nuggets are really where it's at for me.
The work that goes into making copycat Chick Fil A nuggets is pretty excessive for someone who likes to stay out of the kitchen as much as possible, so I don't make these often, but I do make them occasionally and when I'm feeling up to it.
I use this Chick-fil A nuggets copycat recipe.
When you combine these with the cosmic brownie recipe for dessert and the McDonald's Biscuit recipe for breakfast, you can truly have an all-American day no matter where you are in the world.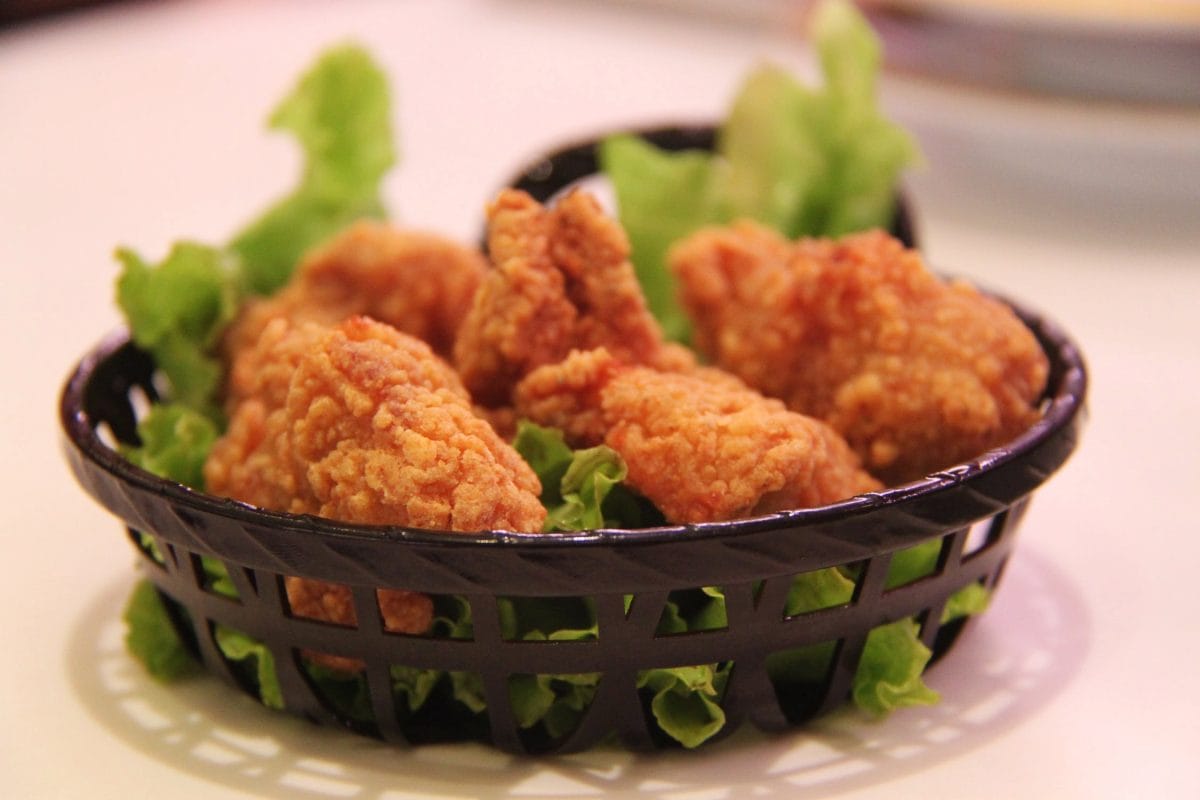 What are the American food copycat recipes that you need the most? Any American foods that you miss if you live abroad or they don't sell near you anymore? Let me know below!