One of my best friends was in town visiting last week, and as with every American who comes to visit me, I demanded asked that she bring me my favorite American treats, which of course includes Smartfood White Cheddar Popcorn.
Smartfood White Cheddar Popcorn is basically like crack to me and I have spent a lot of time searching for the perfect Smartfood White Cheddar popcorn copycat recipe.
And no, it can't be just any white cheddar popcorn recipe – I want it taste EXACTLY like Smartfood. That is my jam. That is the holy grail of popcorn. That is my everything.
Some of the other American food copycat recipes you'll find blog I've blogged about in the first version of this post, but my newly stocked cabinet reminds me that there are still some foods I love that I haven't shared recipes for.
For the record, I'm already almost finished with the goldfish and have had more oatmeal crème pies in the last week than I probably had my entire childhood. Success.
If you're interesting in finding where you can buy American food in London, look no further than my top list of the best American food stores in London.
Otherwise, carry on while I tell you how to make copycat versions that will just have to do.
1. Nutty Bars
I swear I remember these as "Nutty buddys", but apparently they're just called Nutty Bars. Did I make that up? Does anyone else remember them as that?
Either way, they're deliciously chocolately and wafery and peanut buttery and they are most definitely not available in the UK. But DO NOT FEAR, here's a recipe to recreate these lunchtime snacks.
The copycat recipe for Nutty bars isn't exactly like the original, but it's close enough to get me through.
Sidenote: I've tried bringing these in my luggage multiple times, but they always get smushed in the weirdest ways and having a smushed Nutty bar is a far cry from having a fresh, non-smushed one. So I stick to eating these when in America or eating the copycat version.
2. Smartfood White Cheddar Popcorn Recipe
This is a big one, you guys. I have always loved Smartfood's White Cheddar Popcorn, so I knew I'd miss it, but I didn't know how much.
I can literally taste it right now as I'm writing this, but unfortunately can't taste it in real life anymore.
I haven't been able to find a faithful recreation because they likely put some addictive drug in there or something, but I've found a similar Smartfood White Cheddar Popcorn recipe that you can find here.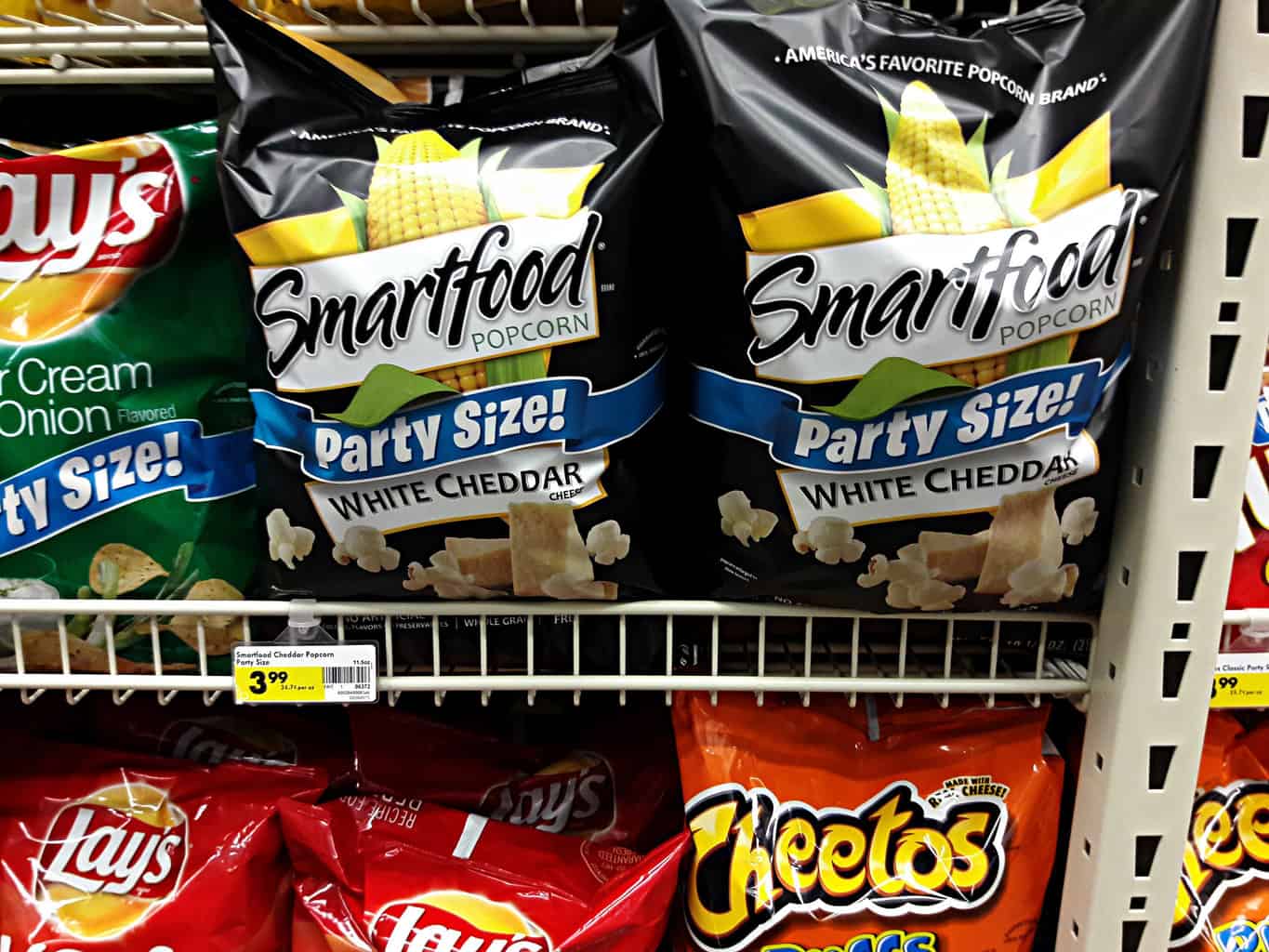 The one problem with Smartfood White Cheddar popcorn in general is that you can get through bags and bags of it without even realizing what you're doing.
The copycat Smartfood White Cheddar popcorn recipe is super helpful in the sense because you can save money on buying bags and bags of popcorn.
I also recommend you eat Smartfood White Cheddar popcorn (the real or copycat recipe kind) in the privacy of your own home, because there's nothing more embarrassing than having the white powder all over you just as you go to shake the CEO's hand.
Trust me.

Fun fact! Goldfish are called "Finz" here, but I've only ever been able to find them at Selfridges. According to the Pepperidge Farm website, you can also find them at ASDA (hey, did you know that there isn't a Walmart in the UK?)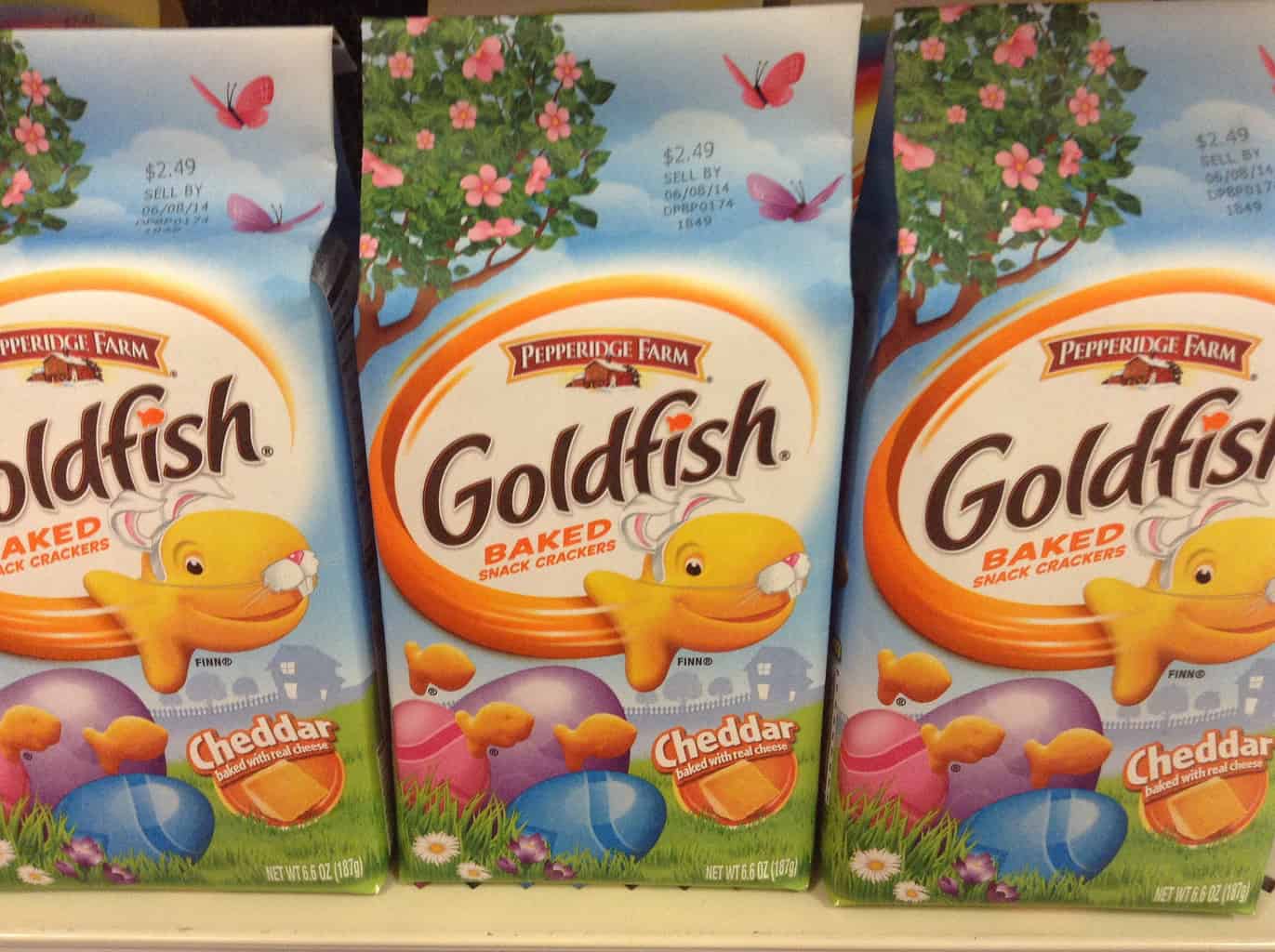 But not all of us live close to either, so sometimes you're still stuck. In case that's you, or if you want a healthier and more natural version, check out this recipe.
Goldfish are pretty much the ultimate easy-to-carry abroad snack that I tend to receive in the office whenever a visitor from the States come over.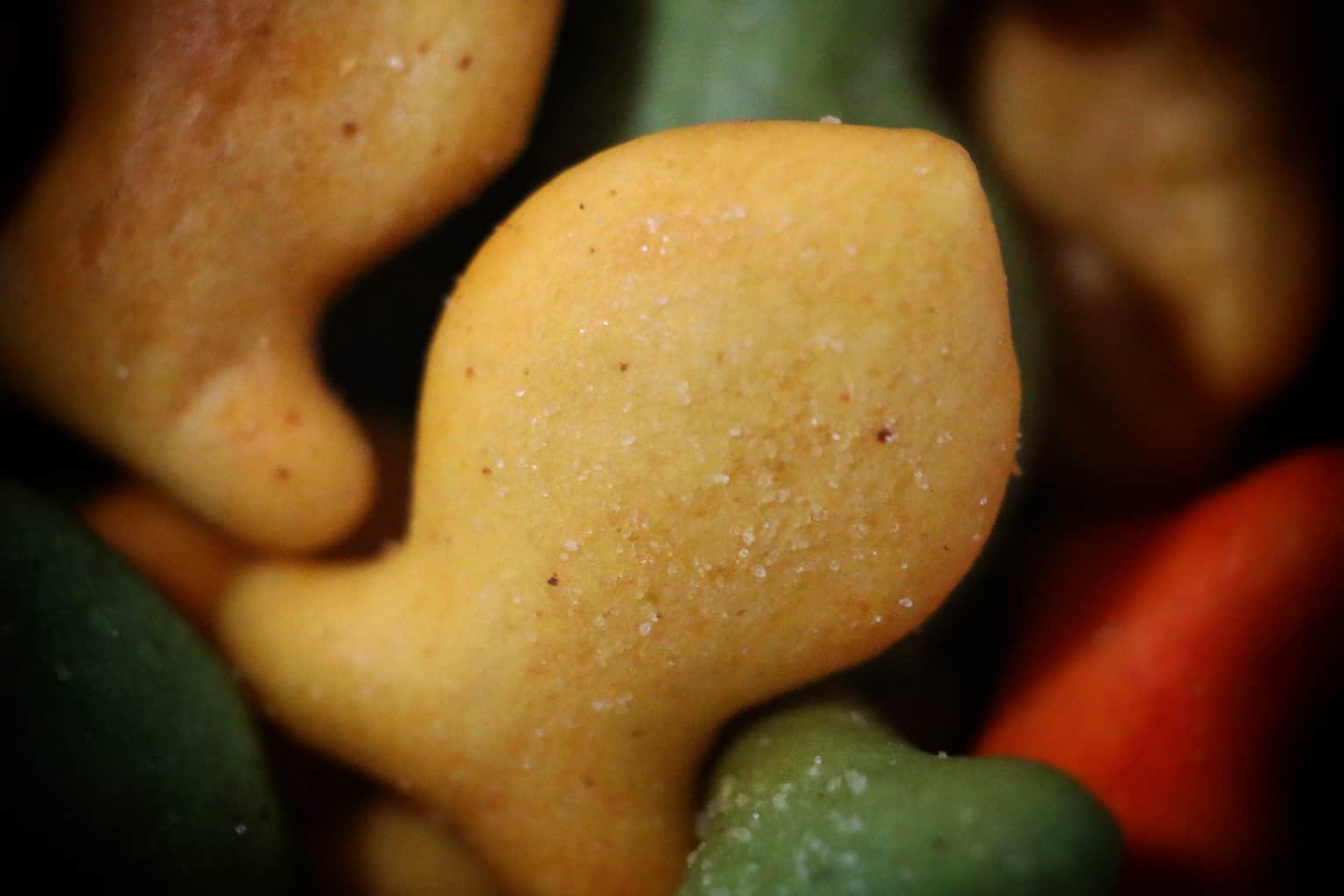 They're easy to find in America, they're lightweight, and they crunch up into a small enough package without sacrificing the intactness of all of the crackers.
4. Zebra Cakes

I swear that 80% of my childhood friends only came over to my house because my parents kept zebra cakes in the pantry.
Zebra cakes are vanilla cakes with icing and black 'zebra' stripes, and they were an amazing bargaining tool at lunch when it was time to trade food with your friends.
You can make your own with this recipe, but I'm not sure if lunchtime food trading is acceptable at the office, so I'd steer clear of that.
Zebra cakes are a Little Debbie product, and if you want to know more about Little Debbie in the UK and how to get your hands on other delicious goods, just click here.
5. Cosmic Brownies
Cosmic brownies are out of this world….get it?! Sorry, had to.
A rich brownie covered in chocolate icing and colored chocolate chips, cosmic brownies are a quintessential American snack cake.
They also had seasonal versions, with a Christmas tree brownie for the winter, a pumpkin brownie for the autumn, and an American football brownie for the start of the football season.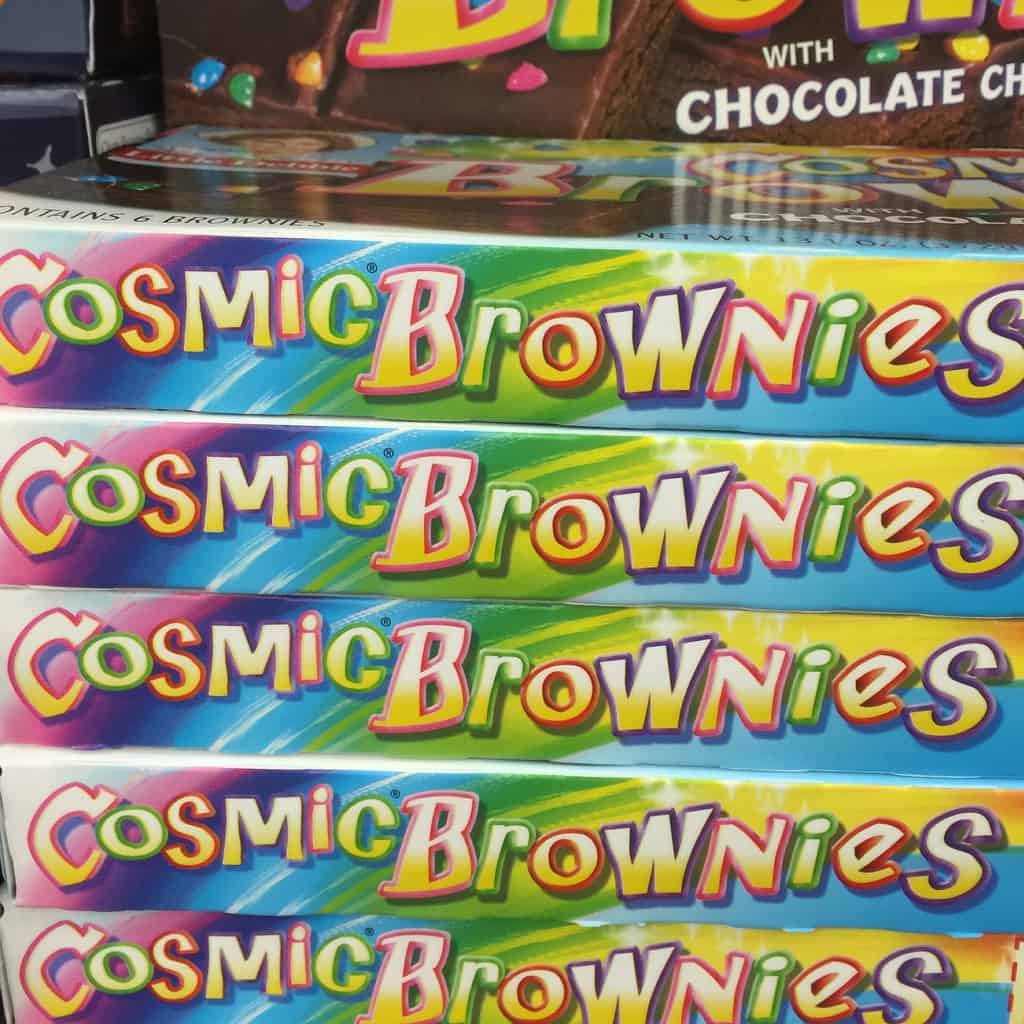 I wouldn't touch a 'healthy' cosmic brownie with a 10-foot pole, so I've found the most faithful copycat recipe I could for all of your chocolate and calorie needs.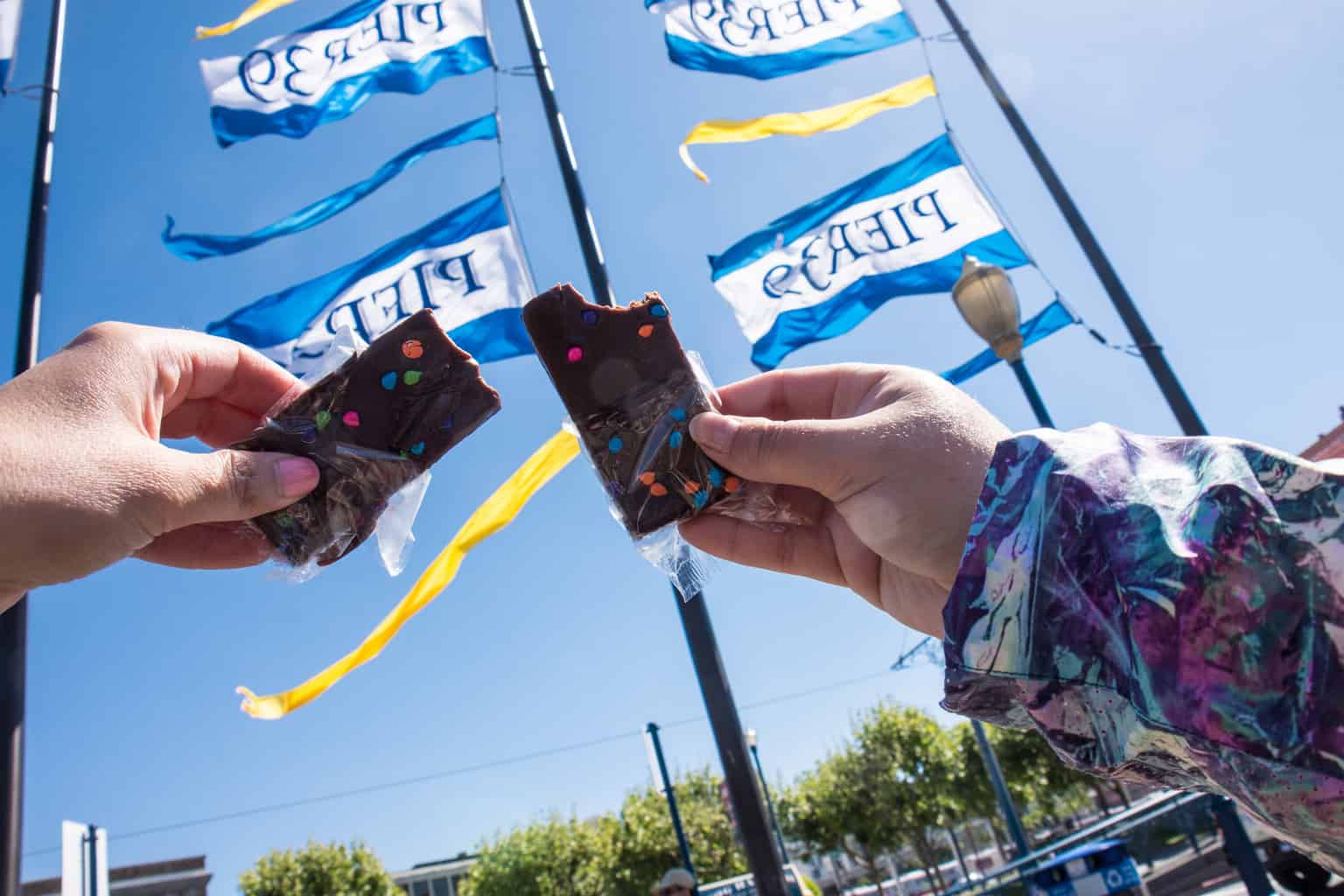 Cosmic Brownies are another Little Debbie product, and while the ones I've tasted nowadays aren't quite as good as the ones I remember in my school lunch, the sentiment of slightly chemically tasting brownies is still the same.
What are the American food copycat recipes that you need the most? Any American foods that you miss if you live abroad or they don't sell near you anymore? Let me know below!