This post contains affiliate links for which I may make a small commission to help keep the site running. You will not be charged extra for these items had you not clicked the links. Thank you for your help to keep the site running!
After many years of renting in London and living in all kiiinds of accommodation, including a basement in Kensington (yes, a basement), a house share in East Acton complete with black mold in my bedroom, and a Camden Town flat with floor to ceiling windows, I have seen a lot.
That includes the good, the bad, and the downright tragic, but nothing as incredible as the UNCLE apartments.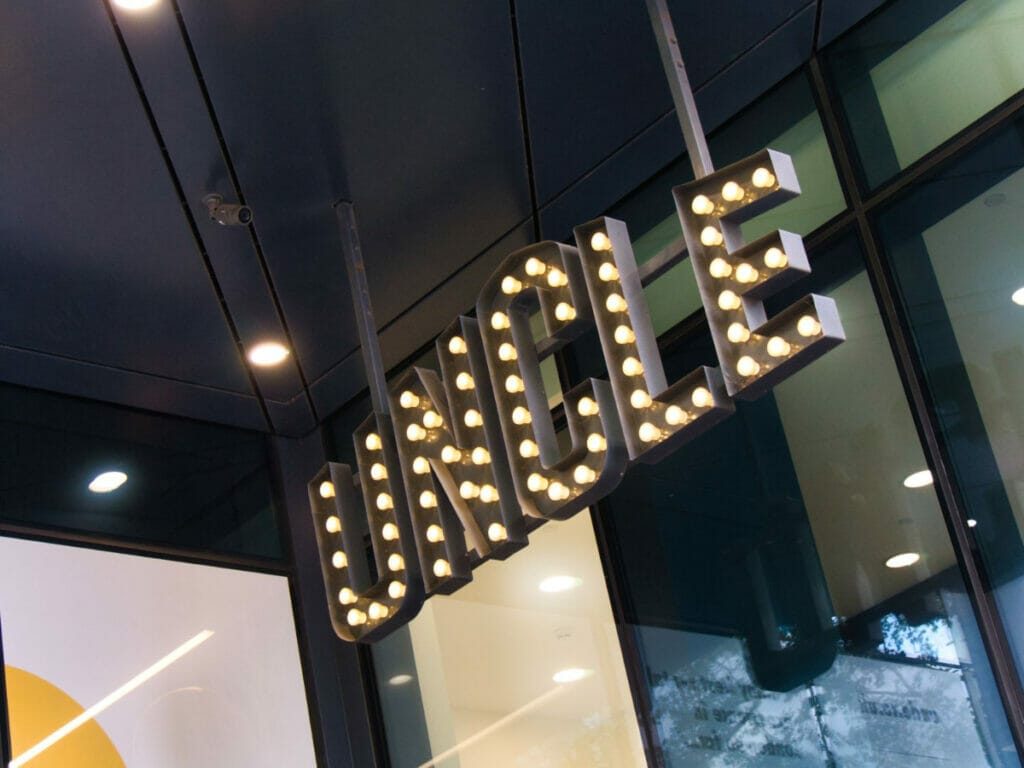 UNCLE have multi family rental apartments across London, including in Elephant & Castle, where I got the chance to stay in one of their one-bedroom apartments.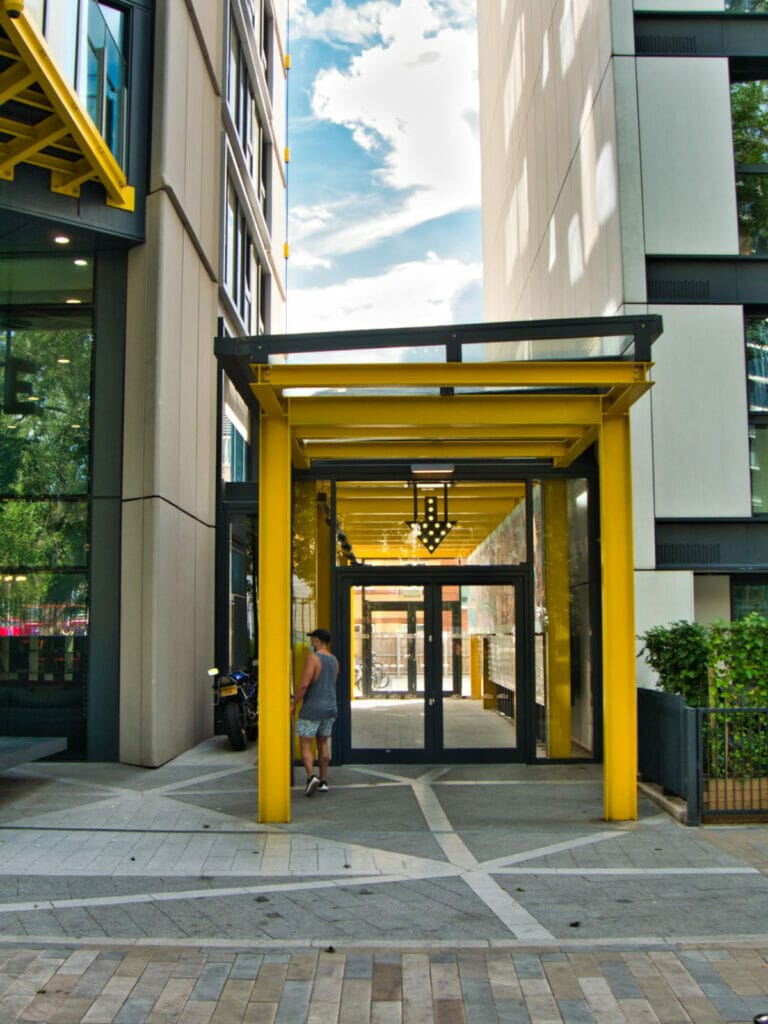 Want more expert guides on expat life in London? Check these out!
Why Would I Rent with UNCLE?
You can read more about how to find a flat in London in my guide to the topic here, but the idea behind UNCLE is that they know how much of a hassle regular renting in London is.
From landlords that never fix things to subpar accommodation to the stress of dealing with letting agents, renting in London can be really stressful and UNCLE offer the chance to avoid all of that hassle, both in the search for a flat and during your tenancy.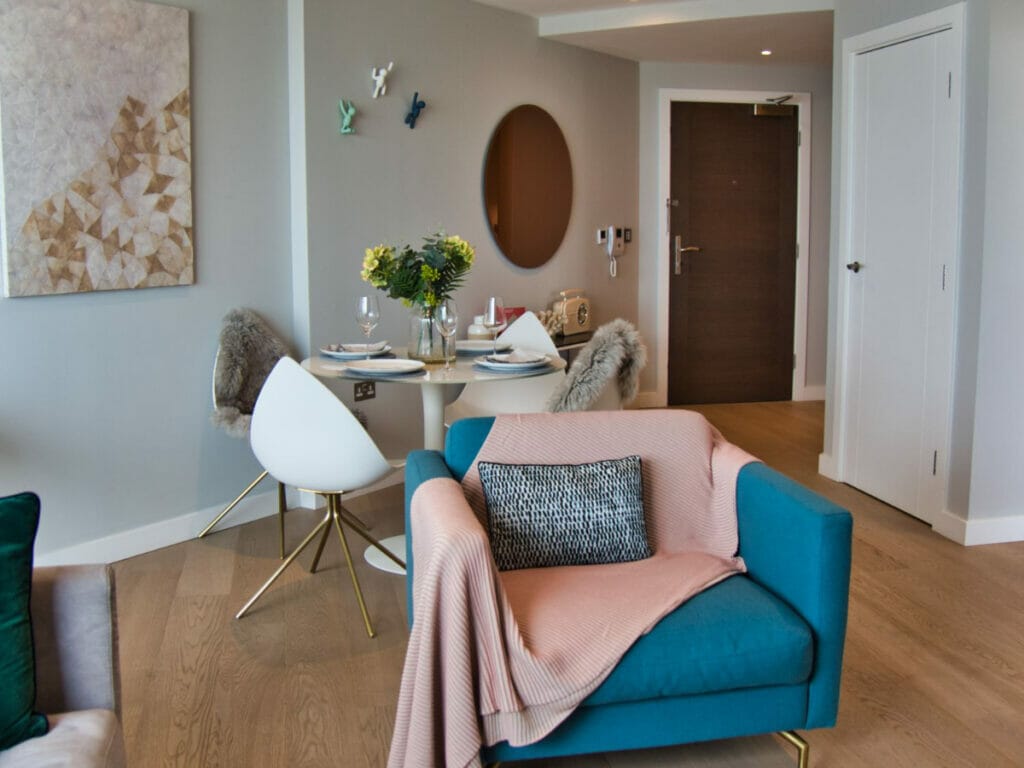 It's renting on easy mode, where co living meetings apartment rental.
They've got everything laid out for you upfront, really stunning apartments with fantastic and brand name furniture and amenities, on-site teams to deal with maintenance issues speedily, as well as other spaces just for tenants like gyms, co-working spaces, and hang out areas.
I wholeheartedly believe in what UNCLE has brought to London, as it's much more similar to what I'm used to when renting or living in the US and eliminates so many of the downsides to regular renting in London.
UNCLE Locations
There are UNCLE locations in both London and Manchester, with the London options being:
Elephant & Castle
New Cross
Stockwell
Southall
Wembley
UNCLE Elephant & Castle Options
UNCLE's Elephant & Castle flats are just a 5 minute walk away from the tube station, have stunning views of Central London and of the Thames, and are in one of the tallest residential buildings in London!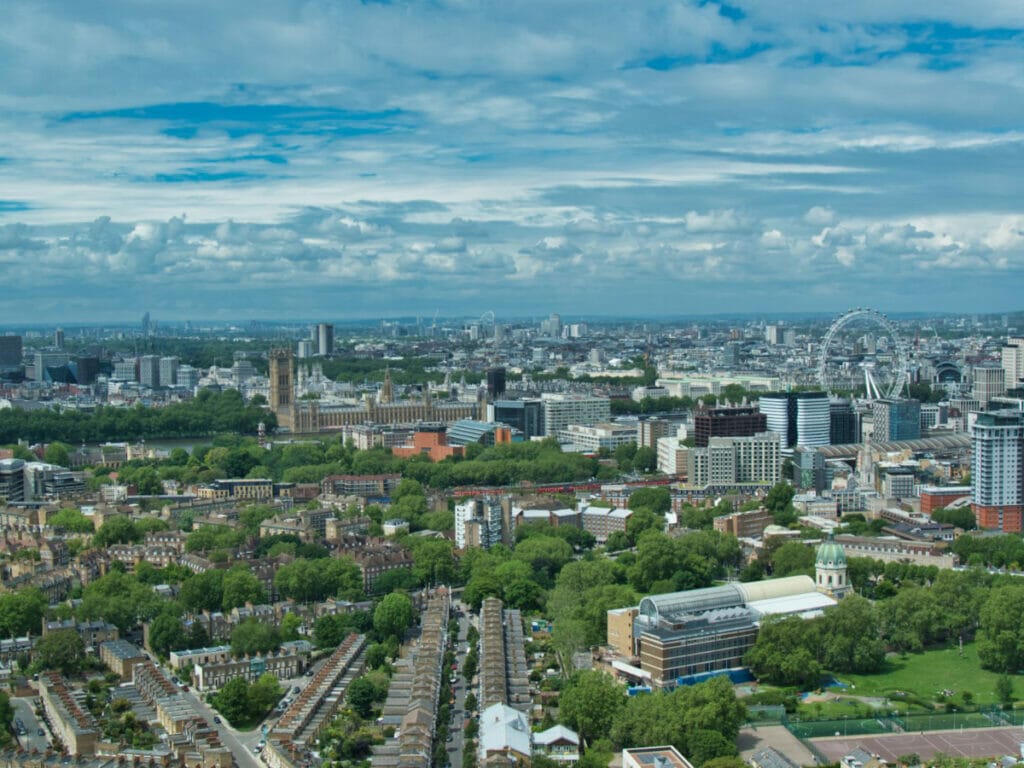 There are one and two bedroom apartments at this location.
In each apartment, you can choose to rent furnished or unfurnished.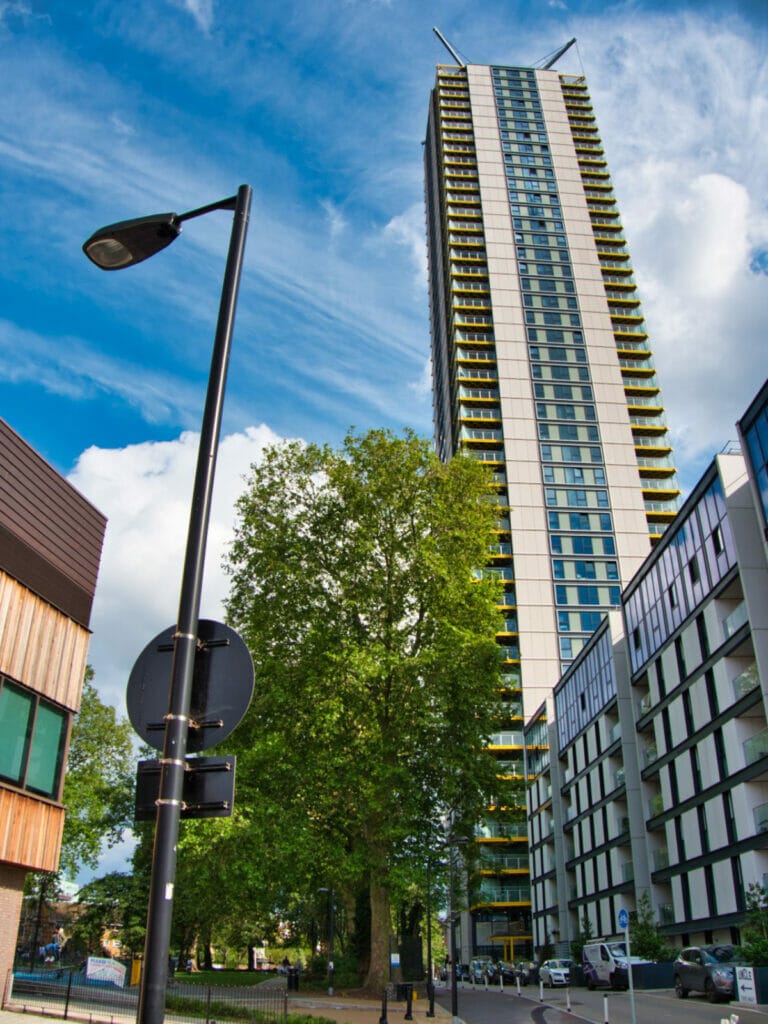 UNCLE Apartment Interiors
I stayed in a one bedroom apartment at UNCLE Elephant & Castle, and oh my gosh, it was beautiful.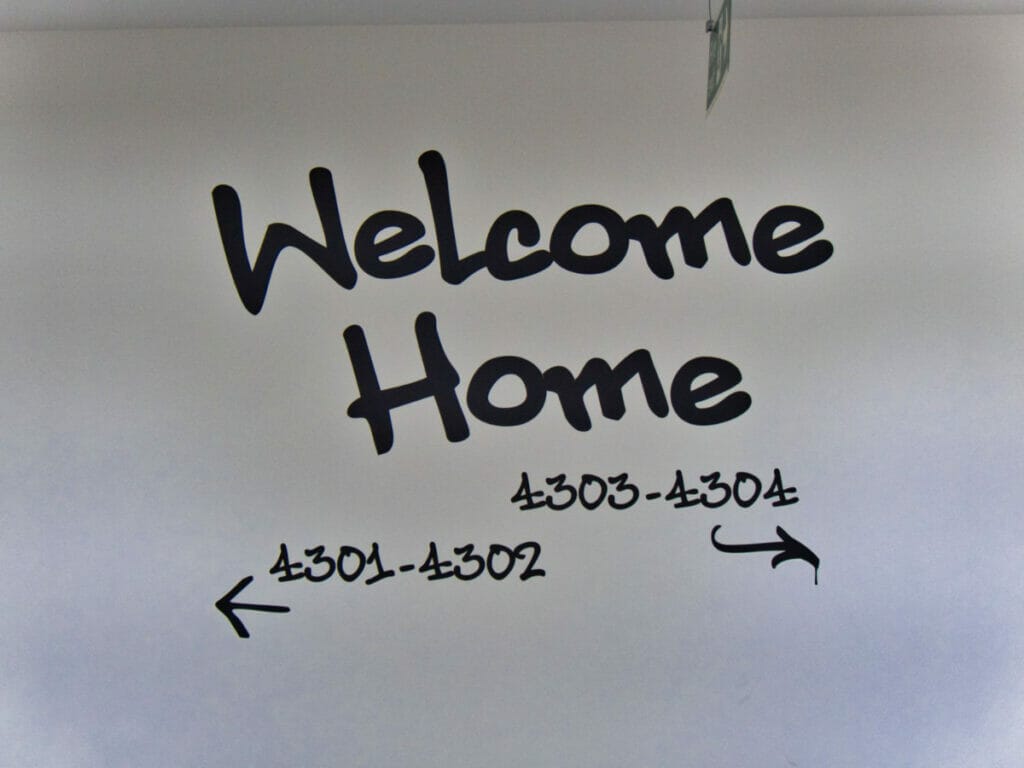 The kitchen is sleek and with brand name taps and appliances (dishwasher, hello, I love you) with plenty of room to cook and even entertain.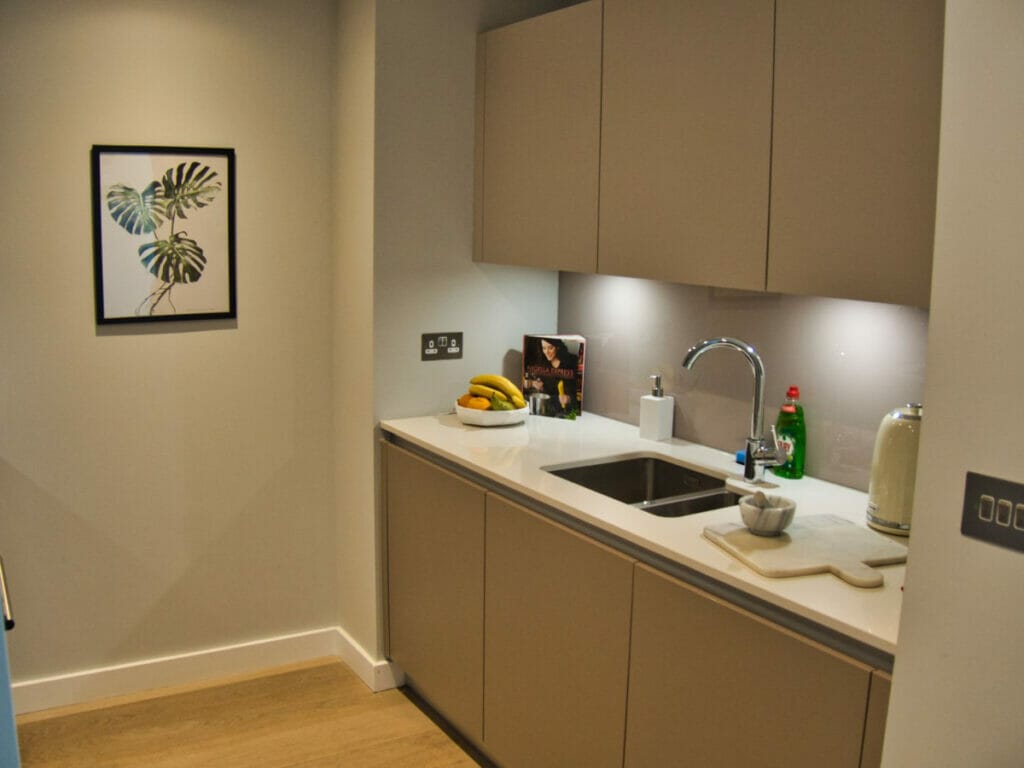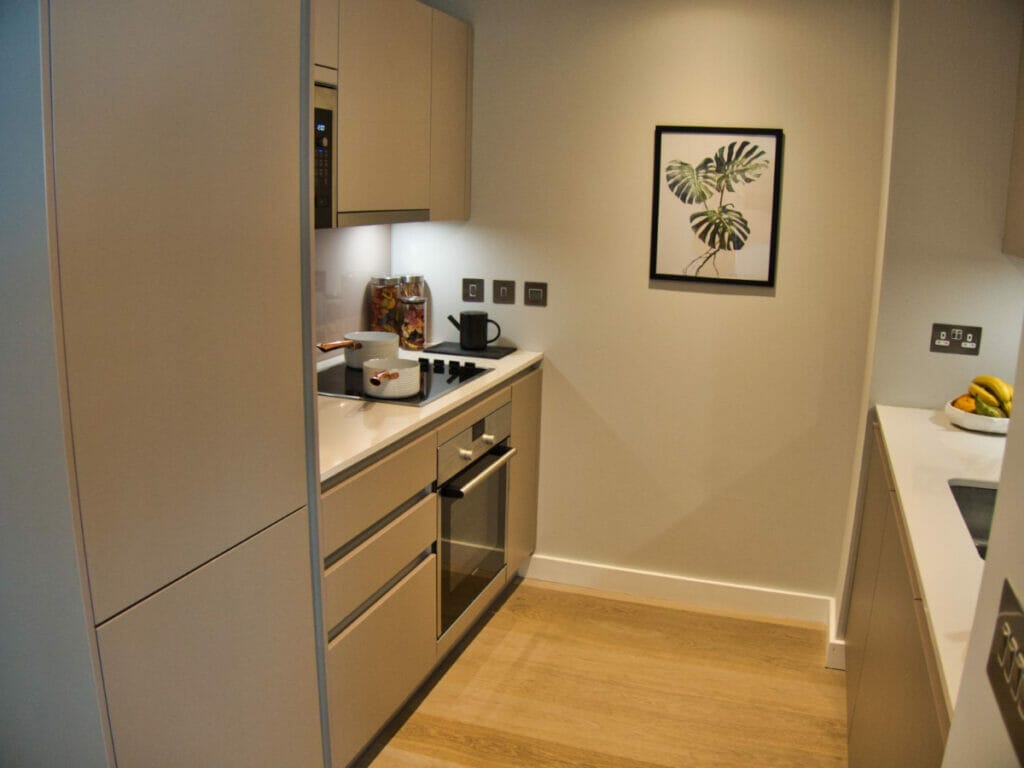 There's room for a dining area, which is fantastic in a one bedroom flat because sometimes you feel like you're just eating on your lap all the time and that's not really a way to impress your friends, your potential love interest, or your mom who came to London to "see the city," ie check on you and make sure you're not living in squalor.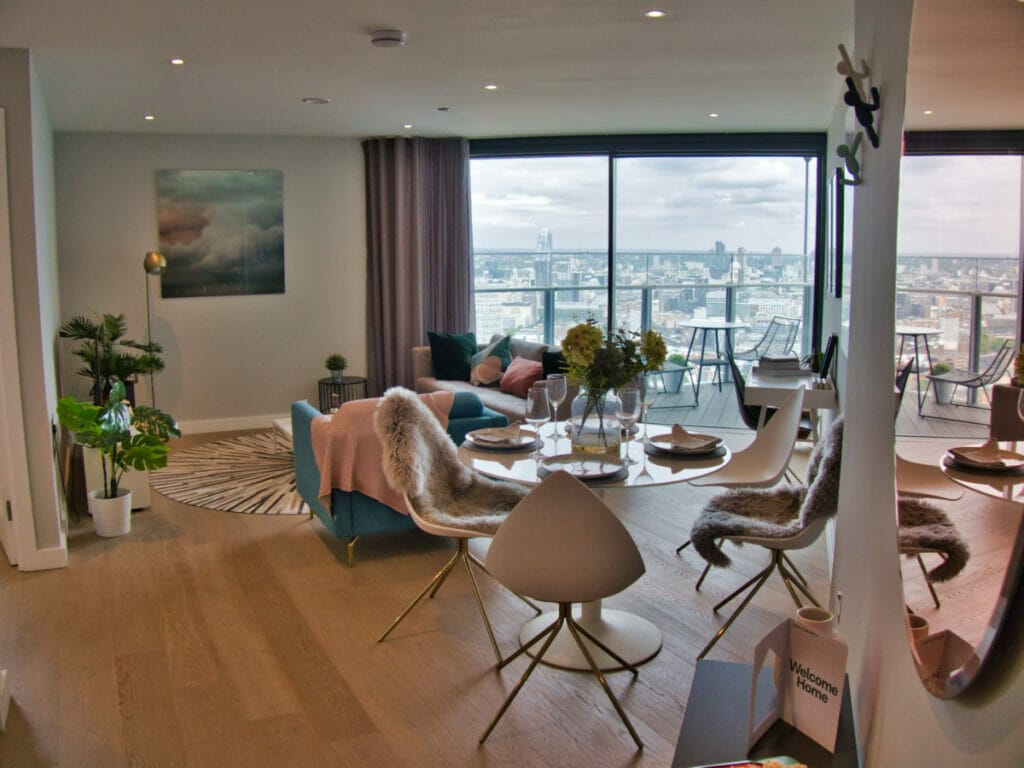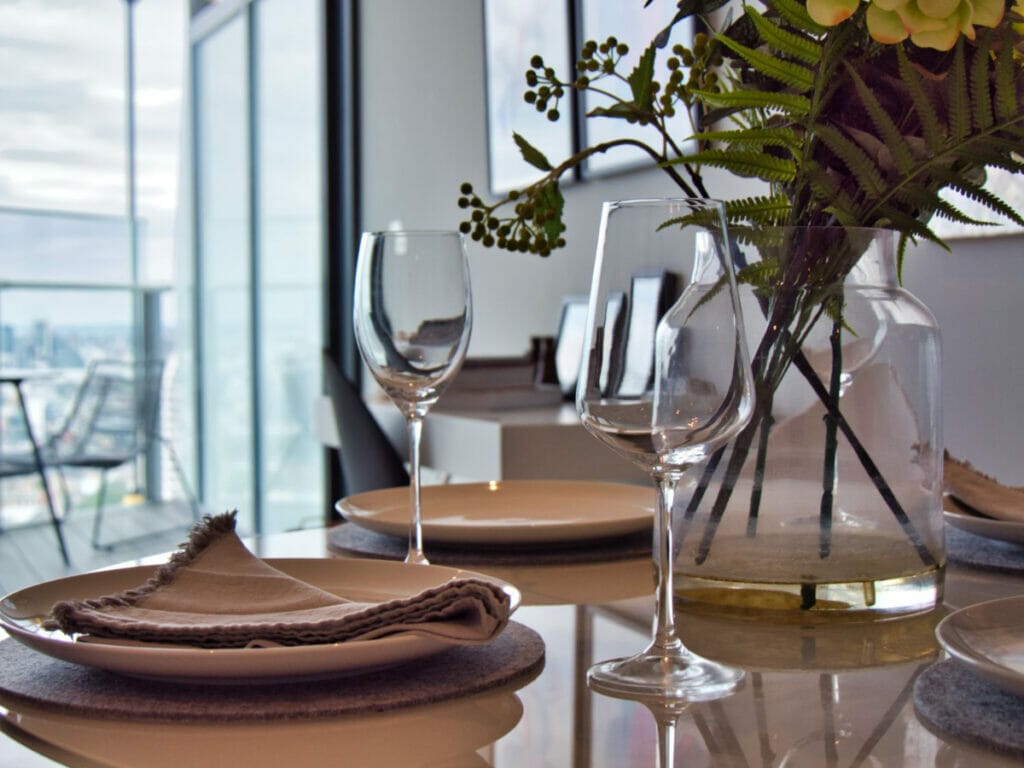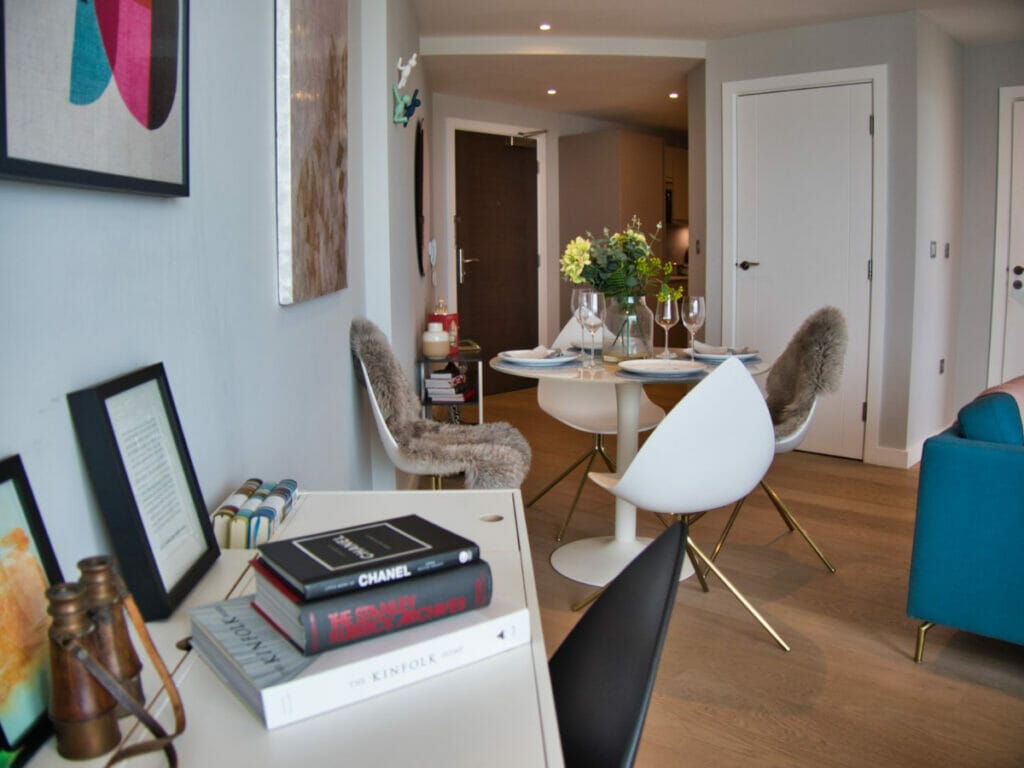 The living area is also spacious and open plan with the dining area to give you that airy feel that we all dream off after watching too many HGTV shows.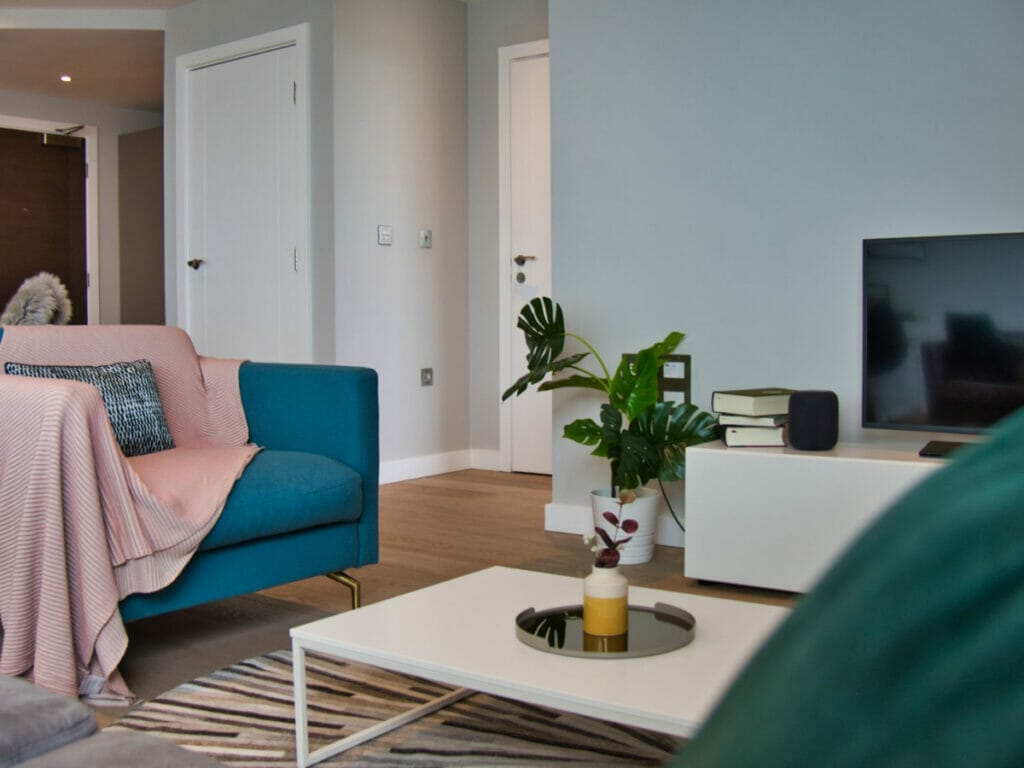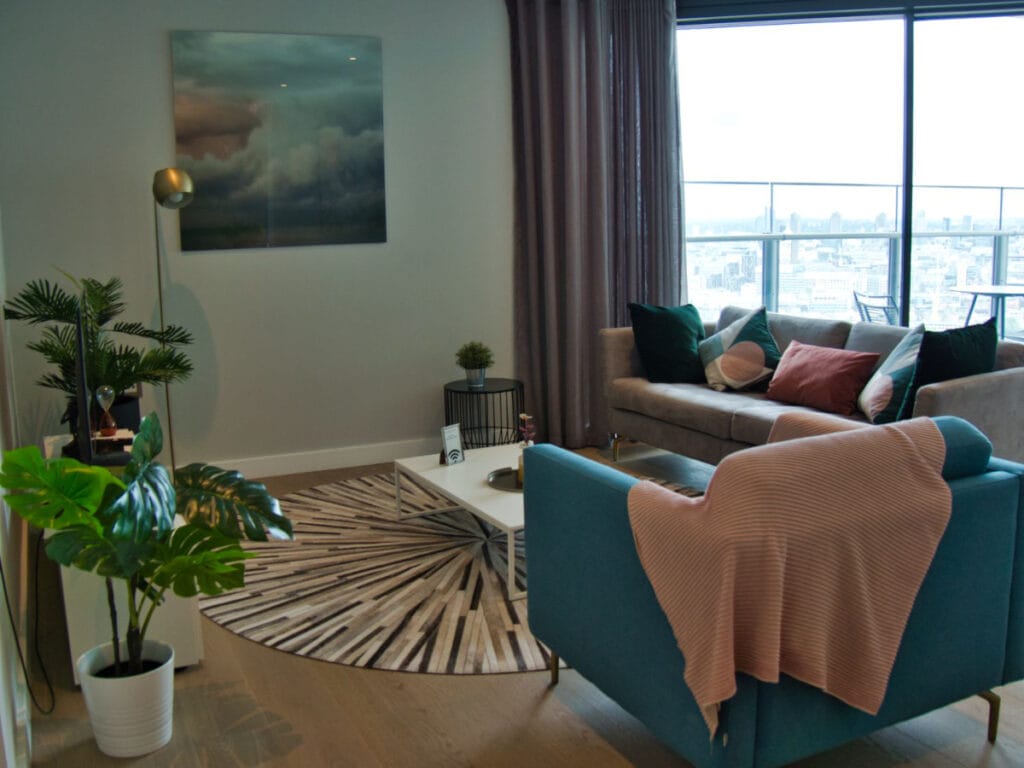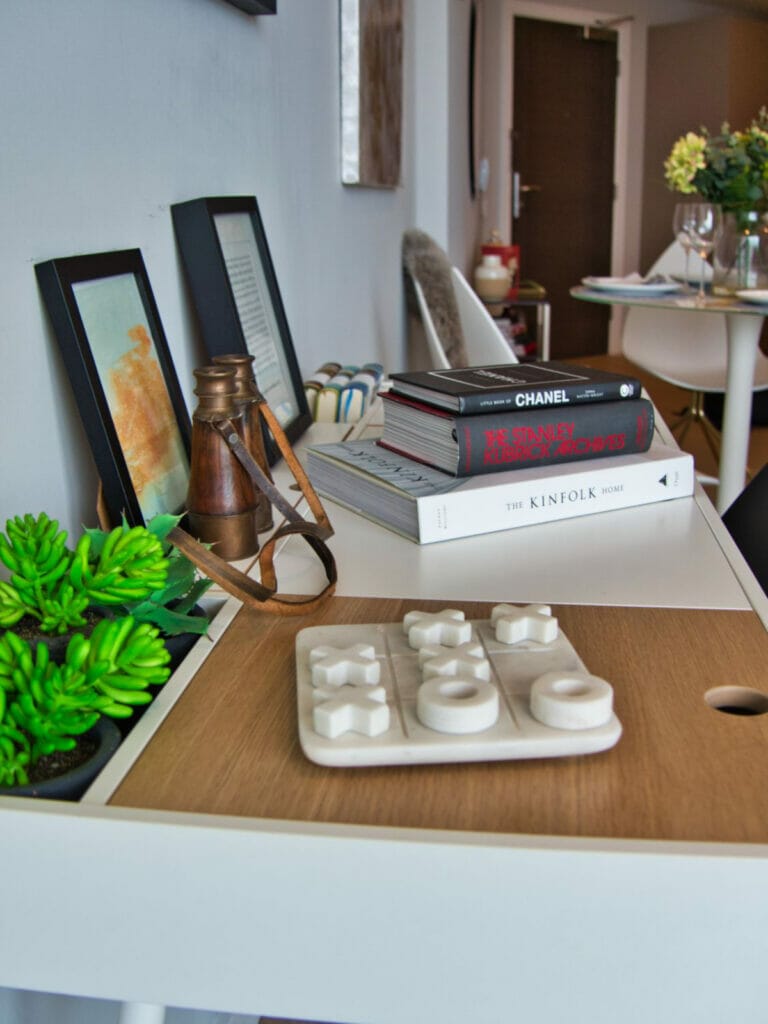 And right off the living area is your OWN BALCONY, and not just like a small little area where you can fit one foot out, but a real, functioning balcony.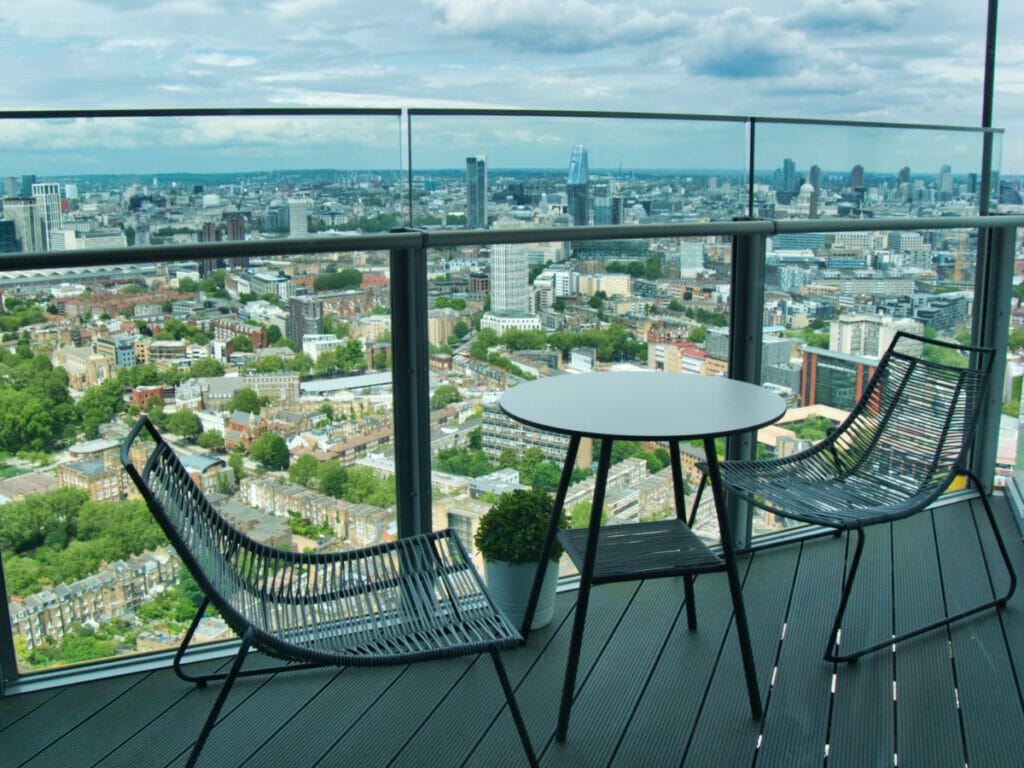 You can fit a table and chairs and enjoy your meals out there on a nice London day or just read a book out there.
This is really a perk when it comes to flats in London, as you're not usually going to find this, but it can be a real lifesaver when it comes to needing fresh air and not feeing cooped up.
The bedroom is a good size, with built-in wardrobes so everything can just be sort of swept away with the door closed, and there are plenty of outlets which everyone who has ever owned a phone, a tablet, and a laptop that are all dead at the same time will really appreciate.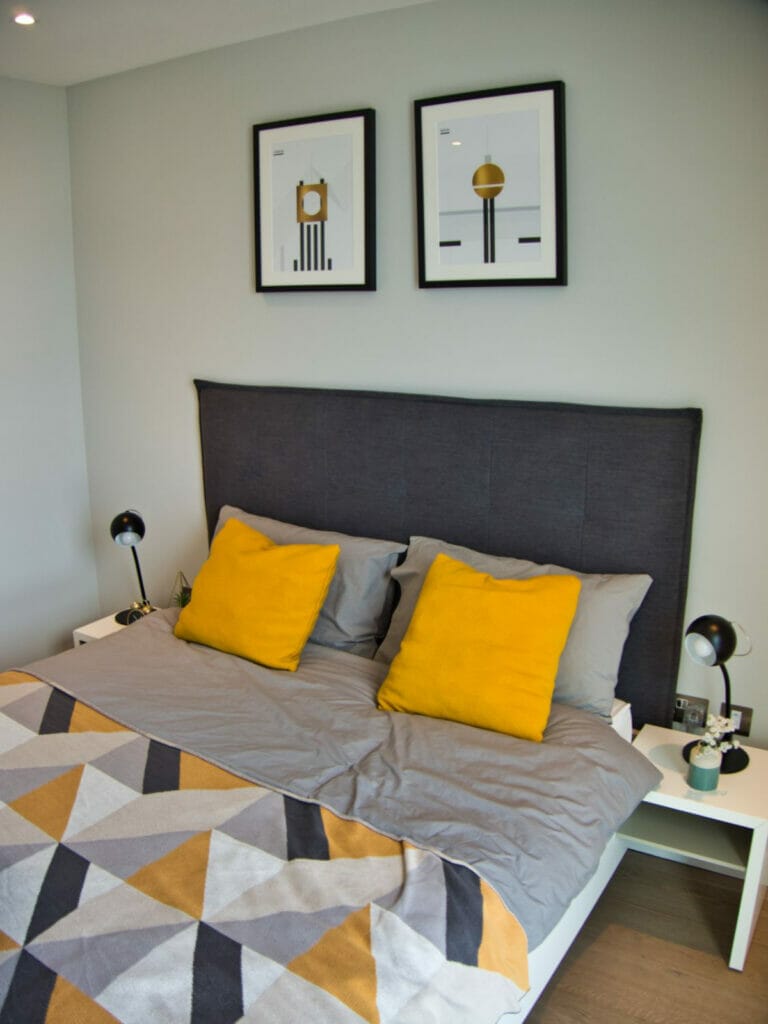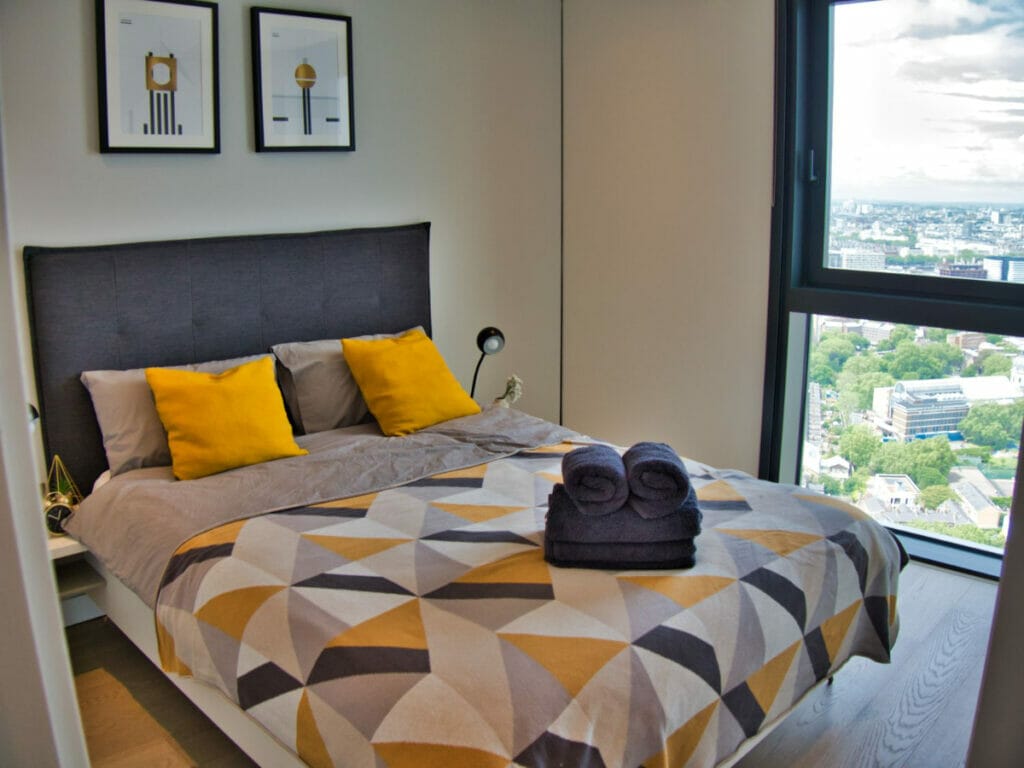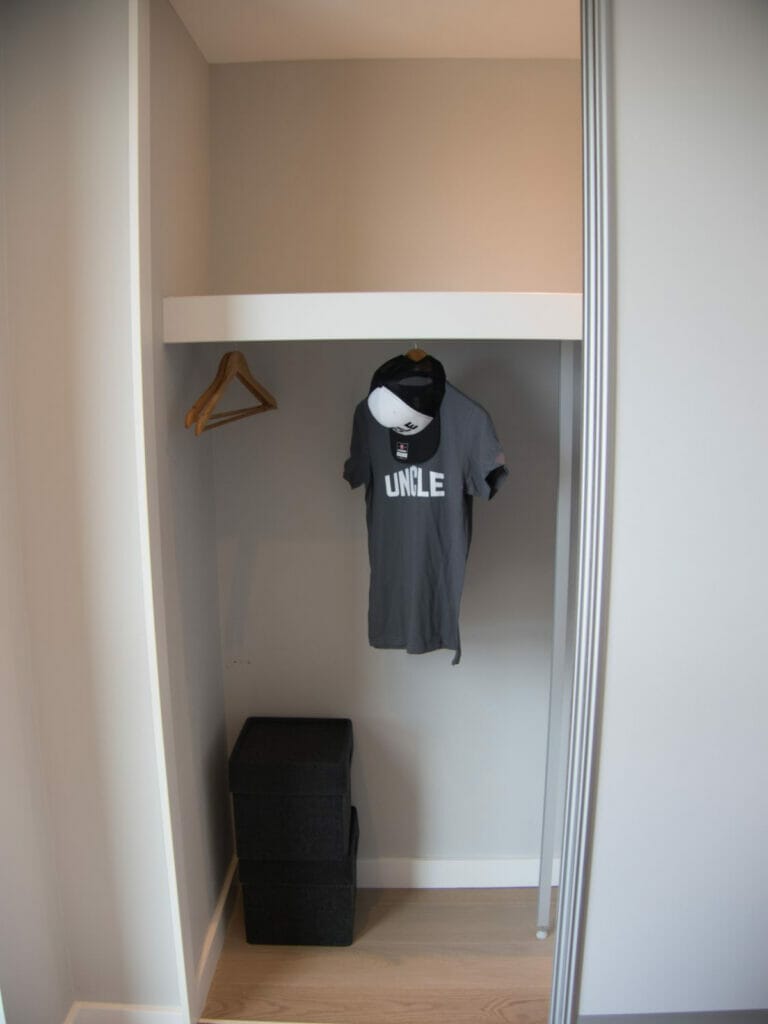 The bathroom has a shower bath (water pressure was excellent and did not feel like the typical trickle that I'm used to in other London apartments), and has plenty of room to store your toiletries.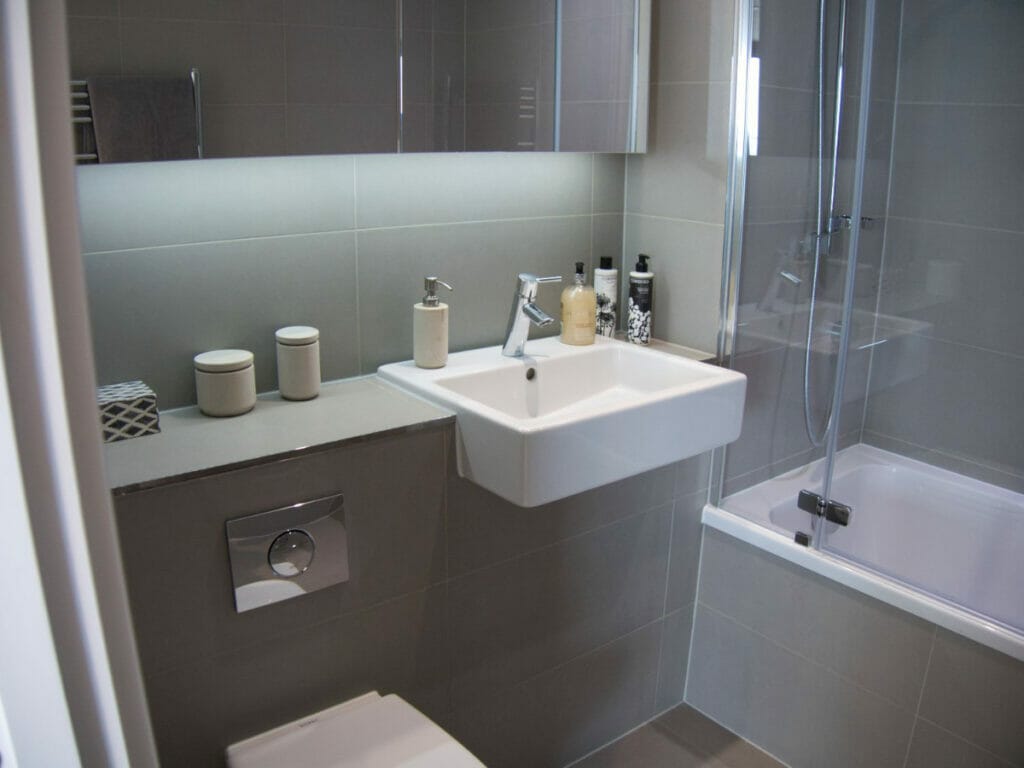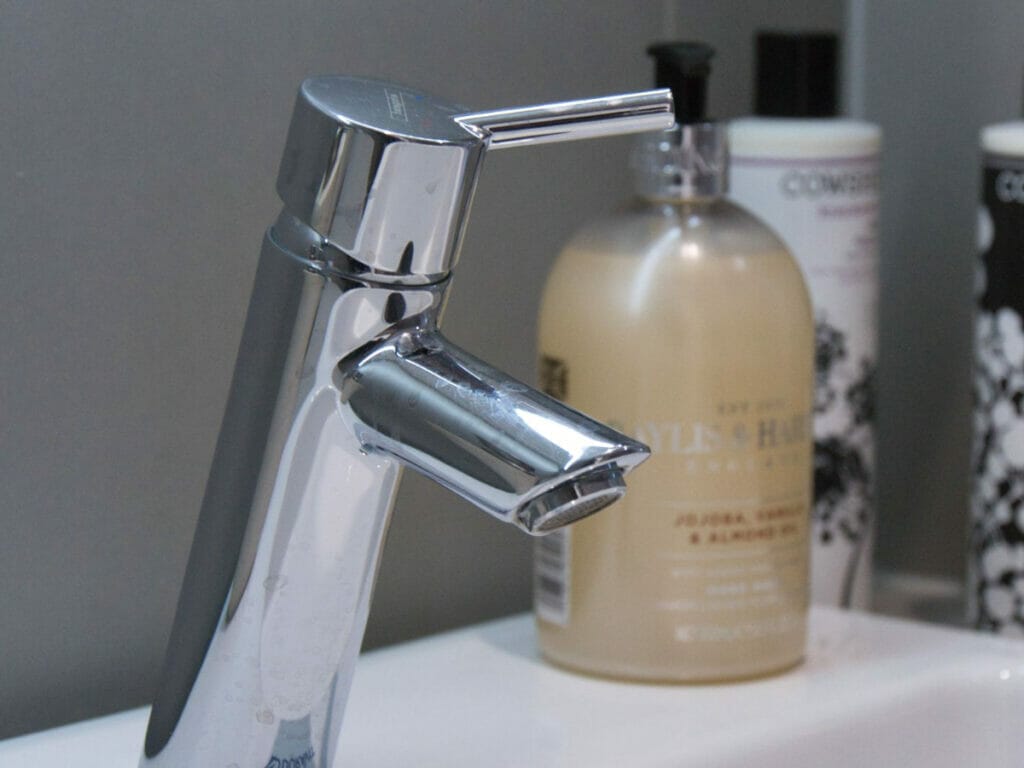 There's even a laundry area with a washing machine with a door that closes so it can be hidden away.
No more washing machines in the kitchen, what is this magic?
UNCLE Amenities
Let's talk about what you get when you rent with UNCLE.
It's nice if the apartment looks nice, but it's actually the amenities that tip UNCLE apartments over into my "must-recommend" category.
Firstly, you've got a gym complete with plenty of equipment, really nice views, and no need to pay extra for a London gym when you can just go downstairs.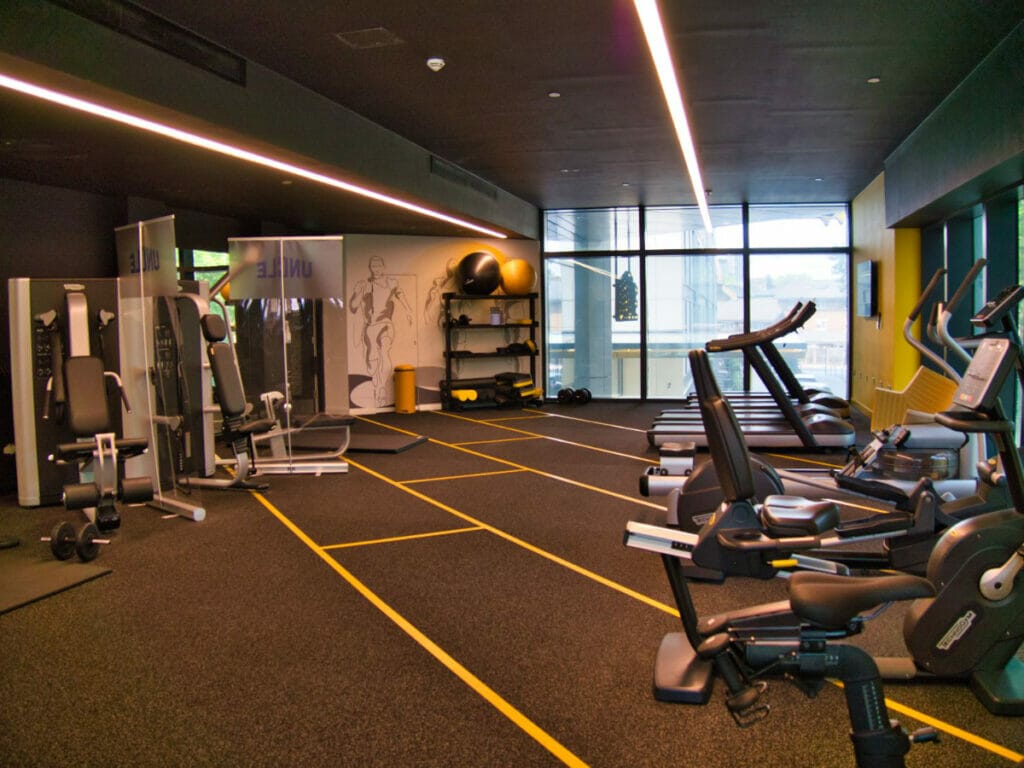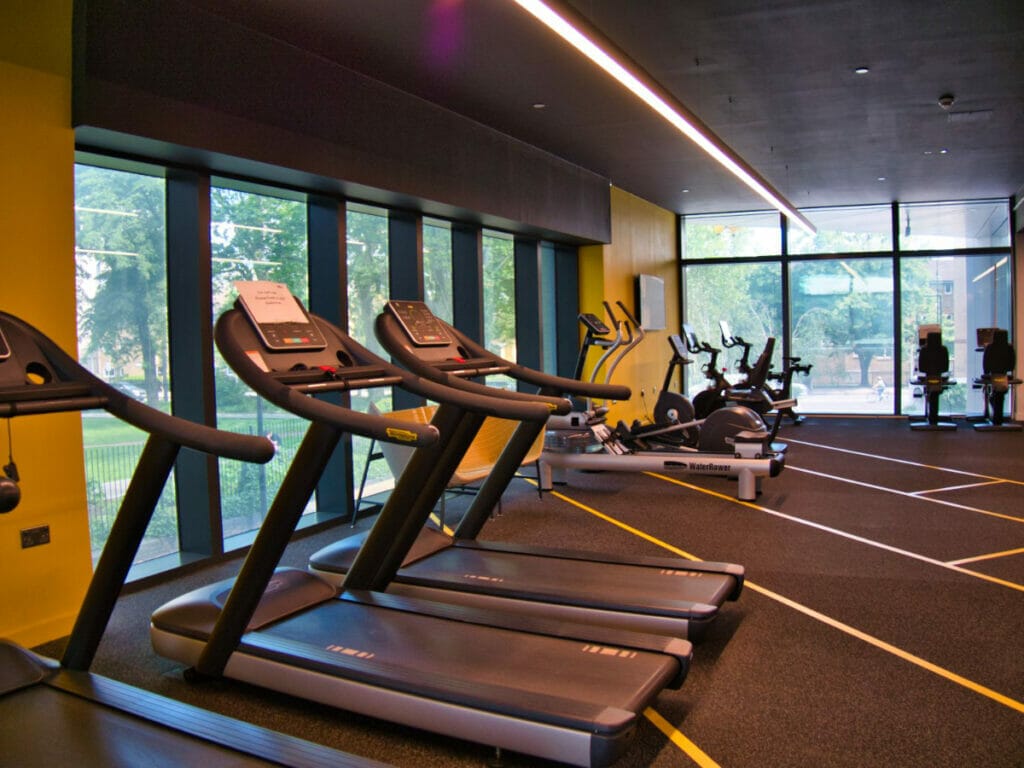 Then, alllll the way at the top of the building, you'll find the SkyLounge, which is an amazing hang out space in the evenings and usually functions for many residents as a co-working space during the day.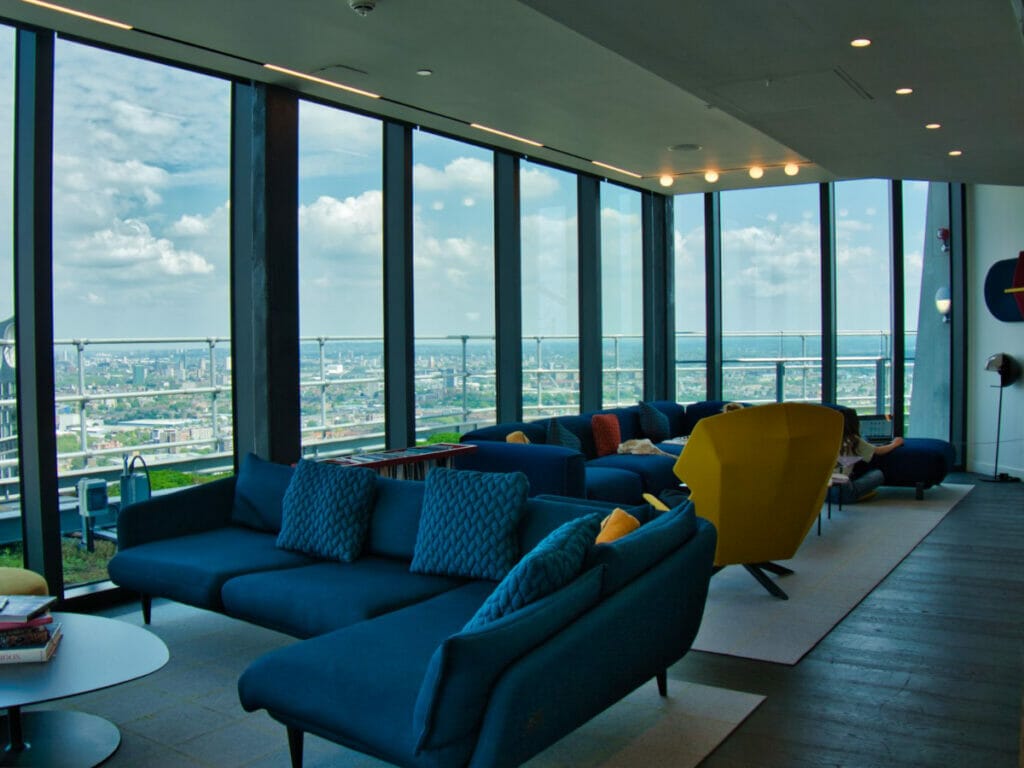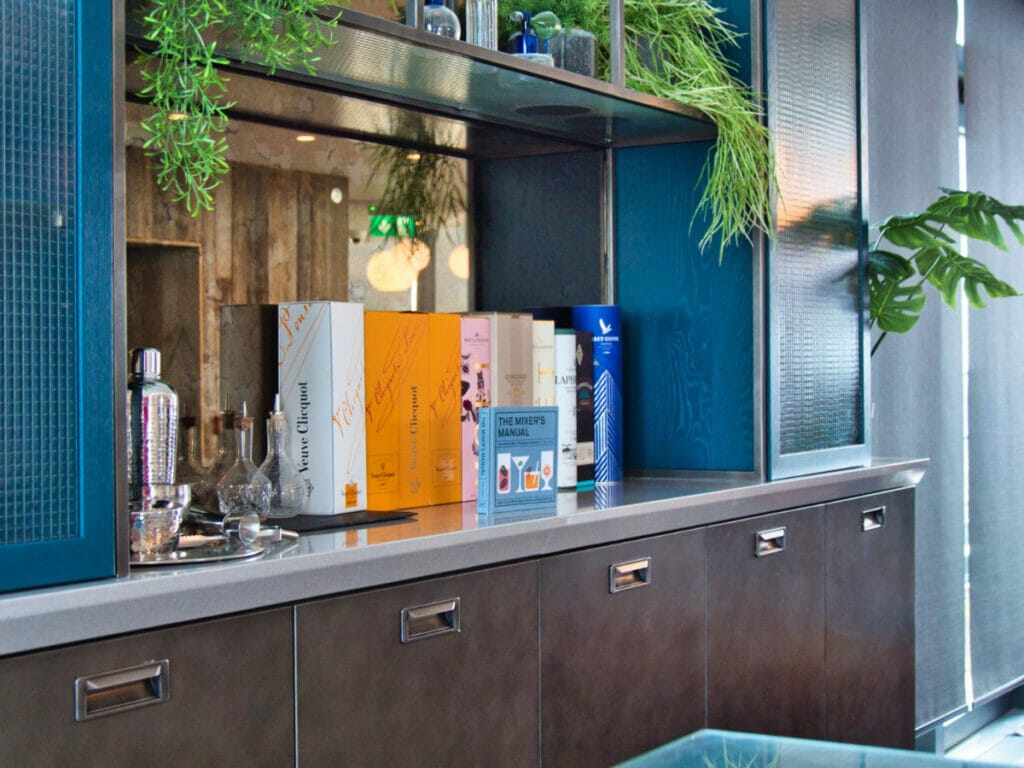 It's got stunning 360 degree views as you walk around, air-conditioning for the warmer days, and is a great way to get out of your flat and go meet people.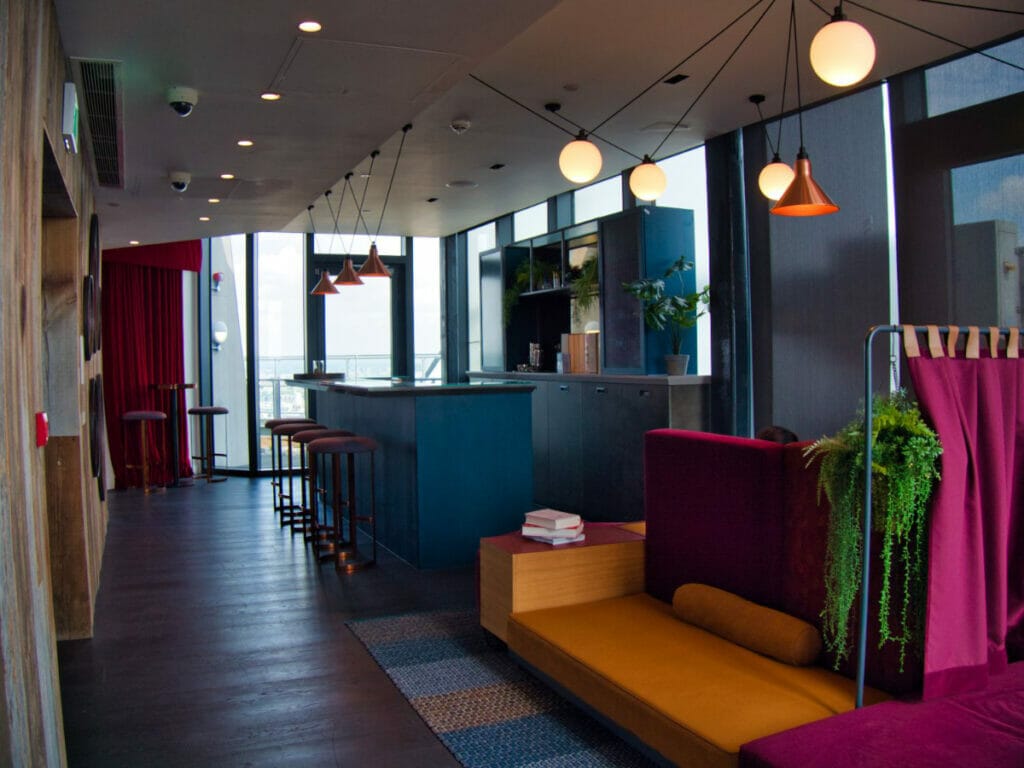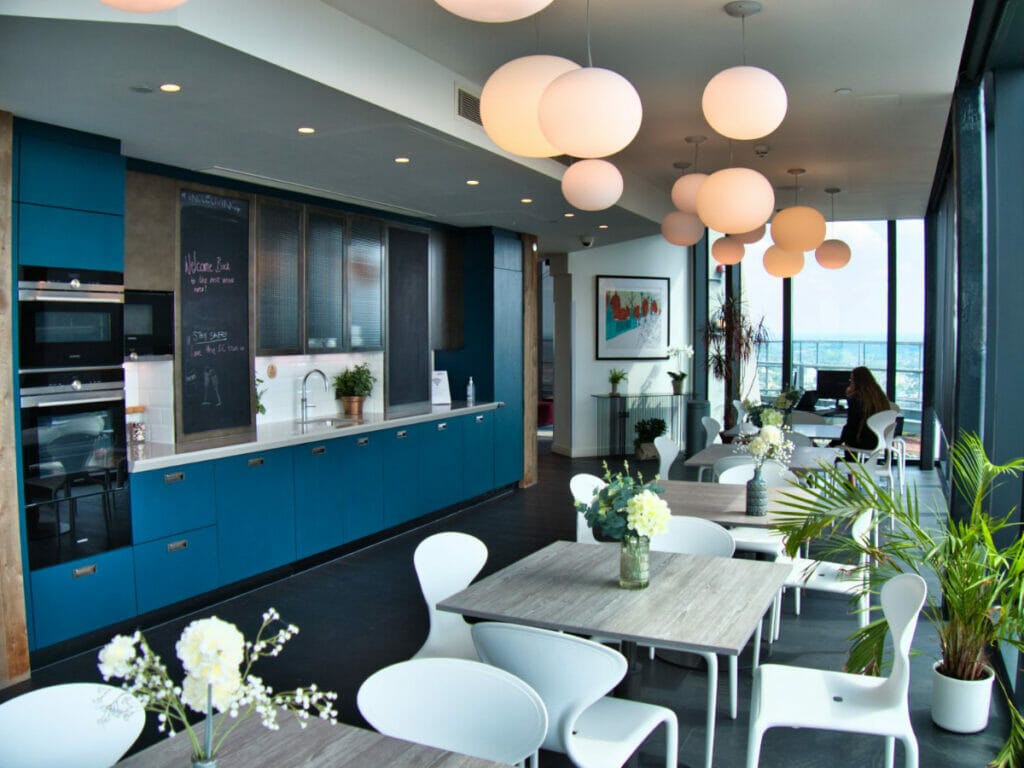 You've also got parking that you can pay extra for if you have a car in London, and an awesome reception area with a lounge.
UNCLE Services
The friendly team at UNCLE (and I do mean friendly – the concierge team members at the front desk who didn't know we were being hosted were all really nice and welcoming to us and all residents!)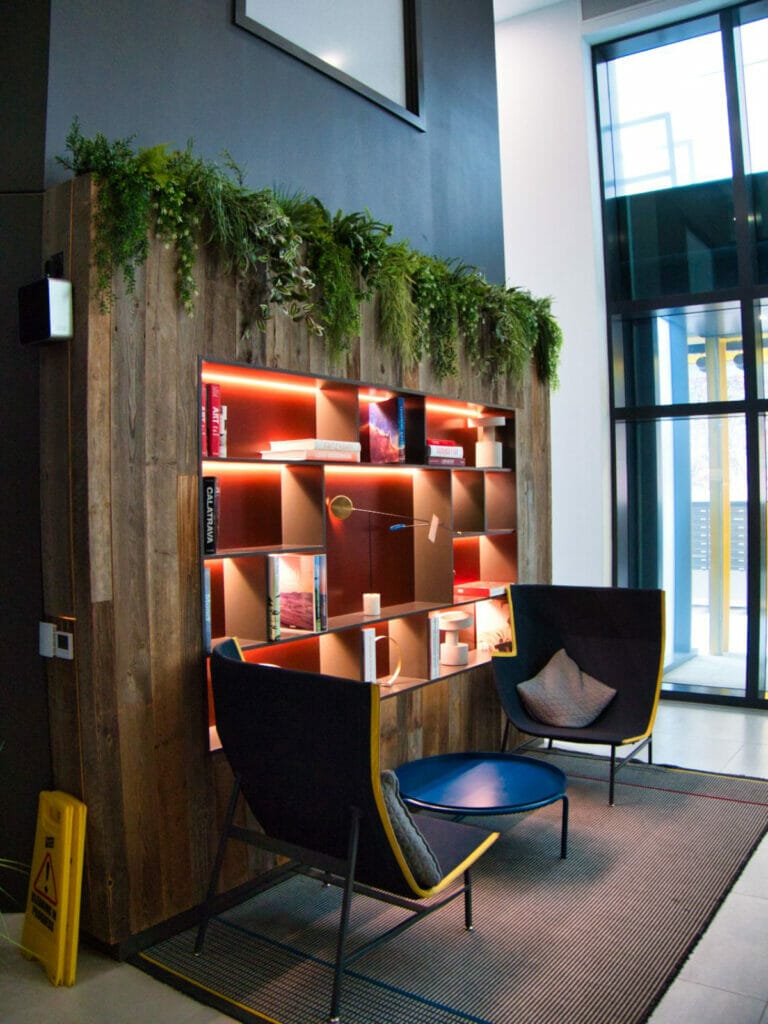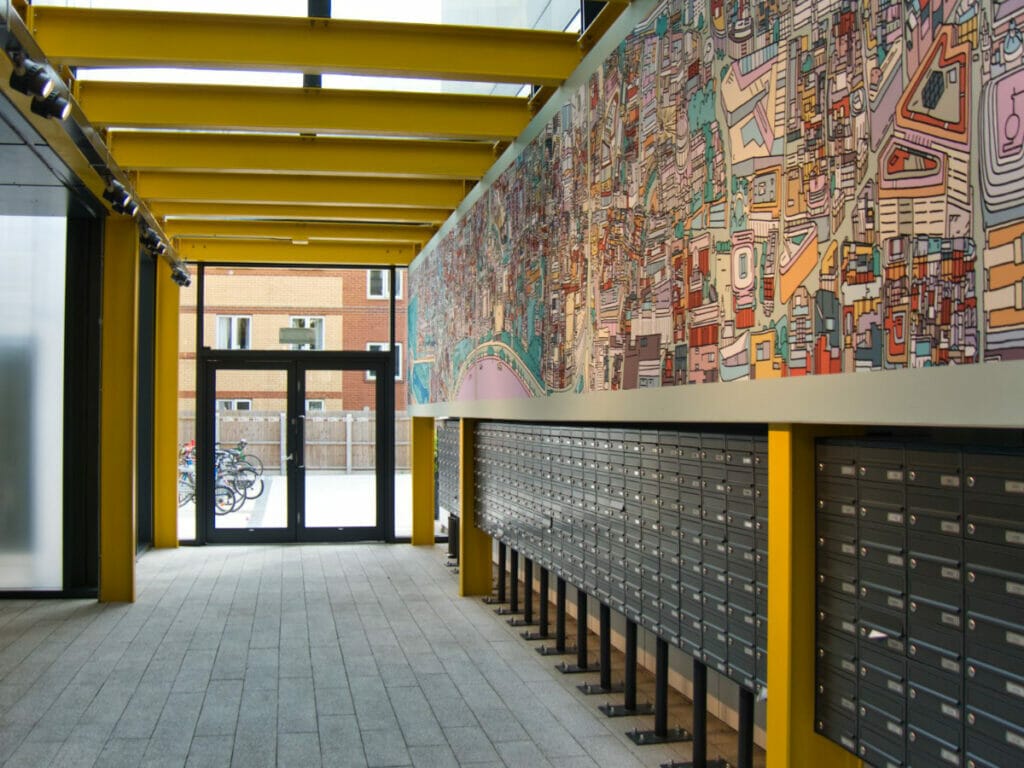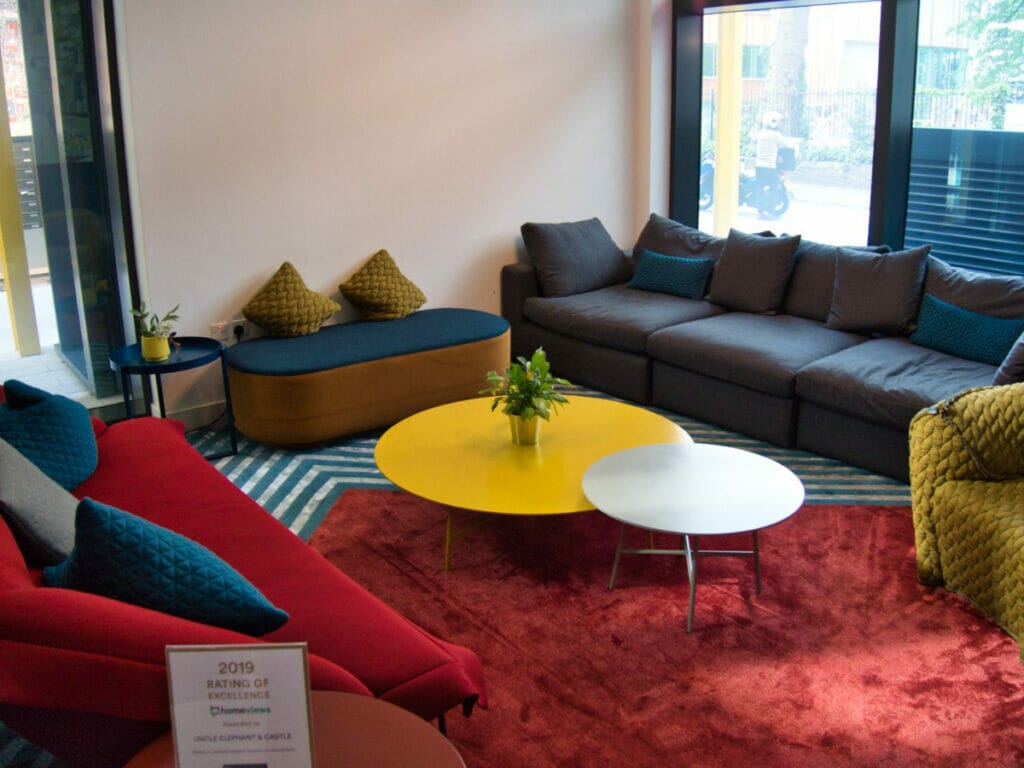 They'll take in your packages 24/7 so you don't have to worry about missing an Amazon delivery while you're out, and the team that helps prospective tenants arrange their move-in and application are some of the best and most helpful in the rental industry in London.
Another feature that I love is the security services.
London is a safe city, but it's always nice to know that your building is secure regardless.
Everyone needs their fob to enter the building, AND you need your fob to get the elevator (known as the lift in the UK) to work.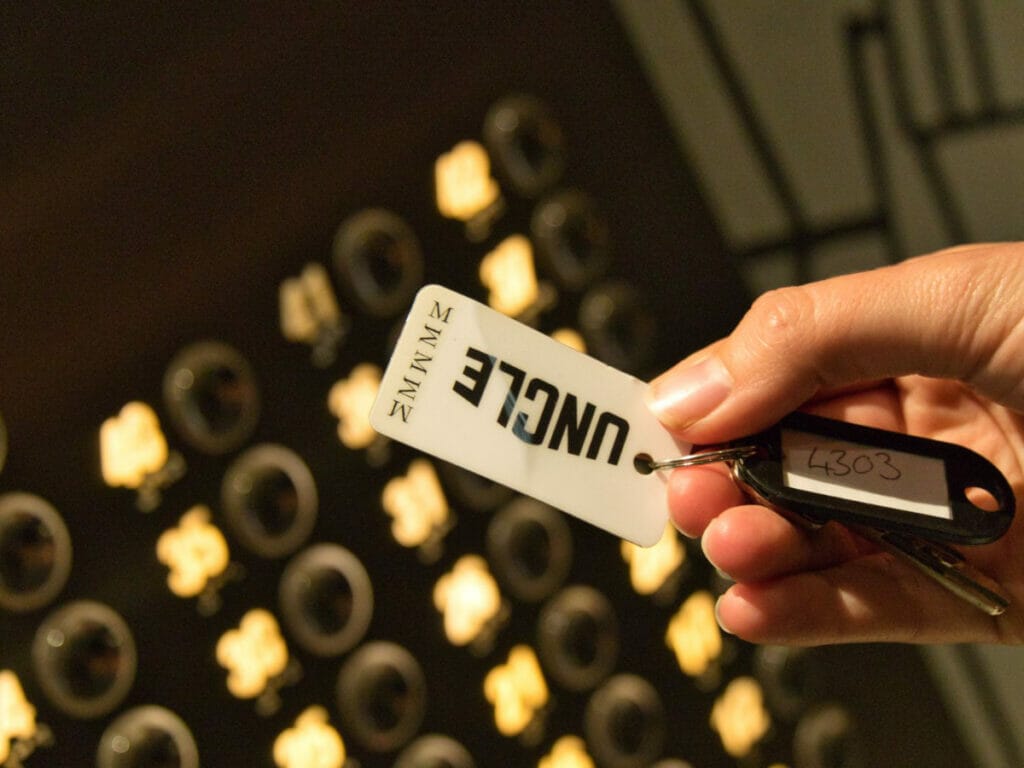 The Downsides
You may have noticed that this article is called a "review" and yet it's mostly just me saying positive things.
"But what are the downsides," you ask, feeling like this is all too good to be true?
Well, honestly, there aren't that many.
I was basically ready to sell my house and move in after our stay.
The only things I could possibly come up with were that the apartments aren't air-conditioned (but the SkyLounge on the top floor is), which is not so much an UNCLE problem as a UK problem as it's just not common here whatsoever, which pains me as a Floridian but you're going to encounter that almost everywhere in London.
We didn't even hear any noise from neighbors or people above us, though we did hear some London noise on the street like motorcycles.
But again, that's city living for you.
How Do I Rent an UNCLE Apartment?
Luckily, UNCLE has made the actual long-term rental process incredibly easy with almost round-the-clock availability for viewings (no arranging with like 28 letting agents to see a flat at exactly 4:15pm on a Thursday or you miss it).
They also understand that you might be moving to the UK for the first time, and can walk you through the process step-by-step to help you make sure you have the right paperwork like past bank statements and a copy of your passport to help them approve you for your tenancy.
Check out the site for the one bedroom apartment in Elephant & Castle that I stayed in and to learn more about starting your London rental journey with UNCLE.