This post contains affiliate links for which I may make a small commission to help keep the site running. You will not be charged extra for these items had you not clicked the links. Thank you for your help to keep the site running!
Imagine a world where ponies run wild right outside your window, a relaxing spa looks out to grass fields and breakfast can be eaten in your slippers and bathrobe.
Now stop imagining, because whatever you've come up with in your head is nowhere near as good as the real thing at Careys Manor Hotel in the New Forest, one of the most beautiful places in England.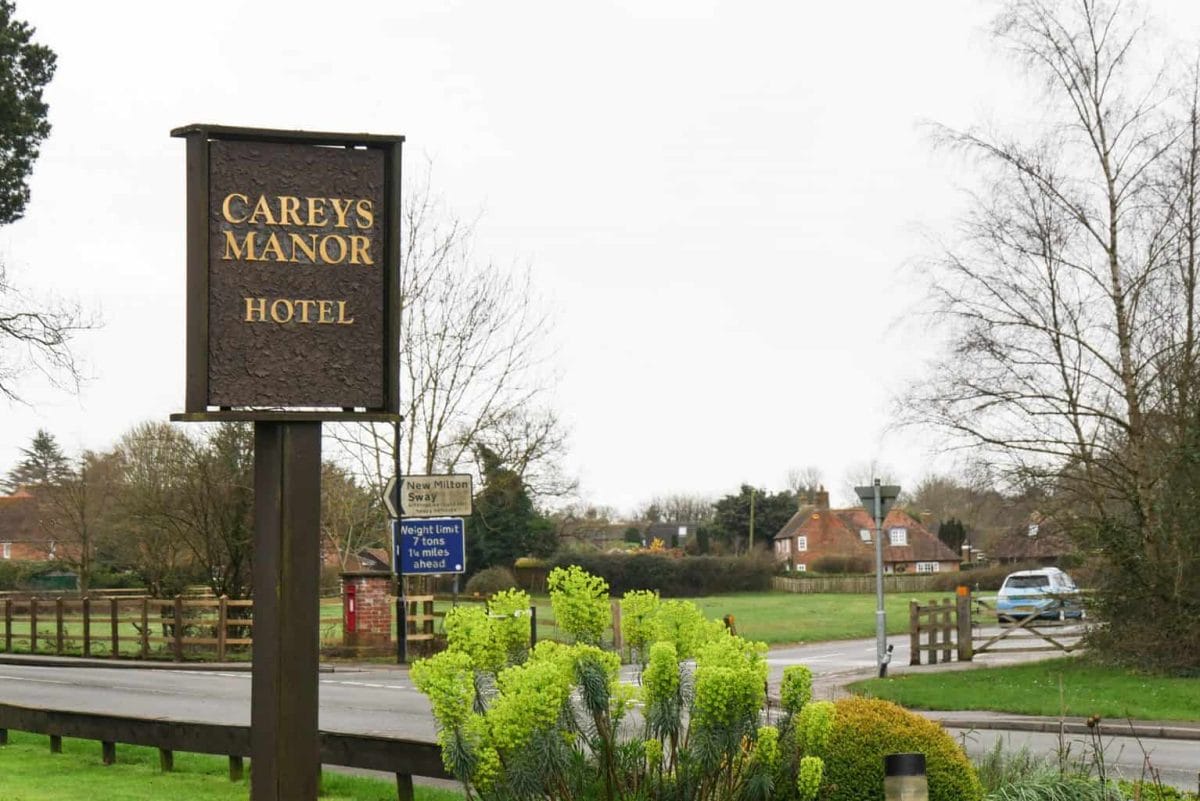 This all sounds a bit much, but honestly our spa break at Careys Manor was one of the best things we've ever done as a couple.
We are not typically "relax and lounge around" kind of people, which is a shame because sometimes you need to do nothing but take time off from life to rest and stop answering every e-mail and Facebook message that comes your way.
We arrived at the hotel around 3:00 pm, just in time to check in in the main building.
GET A

FREE

UK GUIDE and ACCESS TO MY PLANNING FB GROUP
With 50+ pages of helpful travel tips and the "best of" UK lists, this is your ad-free key to your UK trip.
Hey! Want more honest UK tips and planning advice? Click here to join my London and UK Travel Tips Facebook group, where I can answer more of your questions!
With two reception desks open, the line went quickly and the staff kindly offered to take our luggage to our room.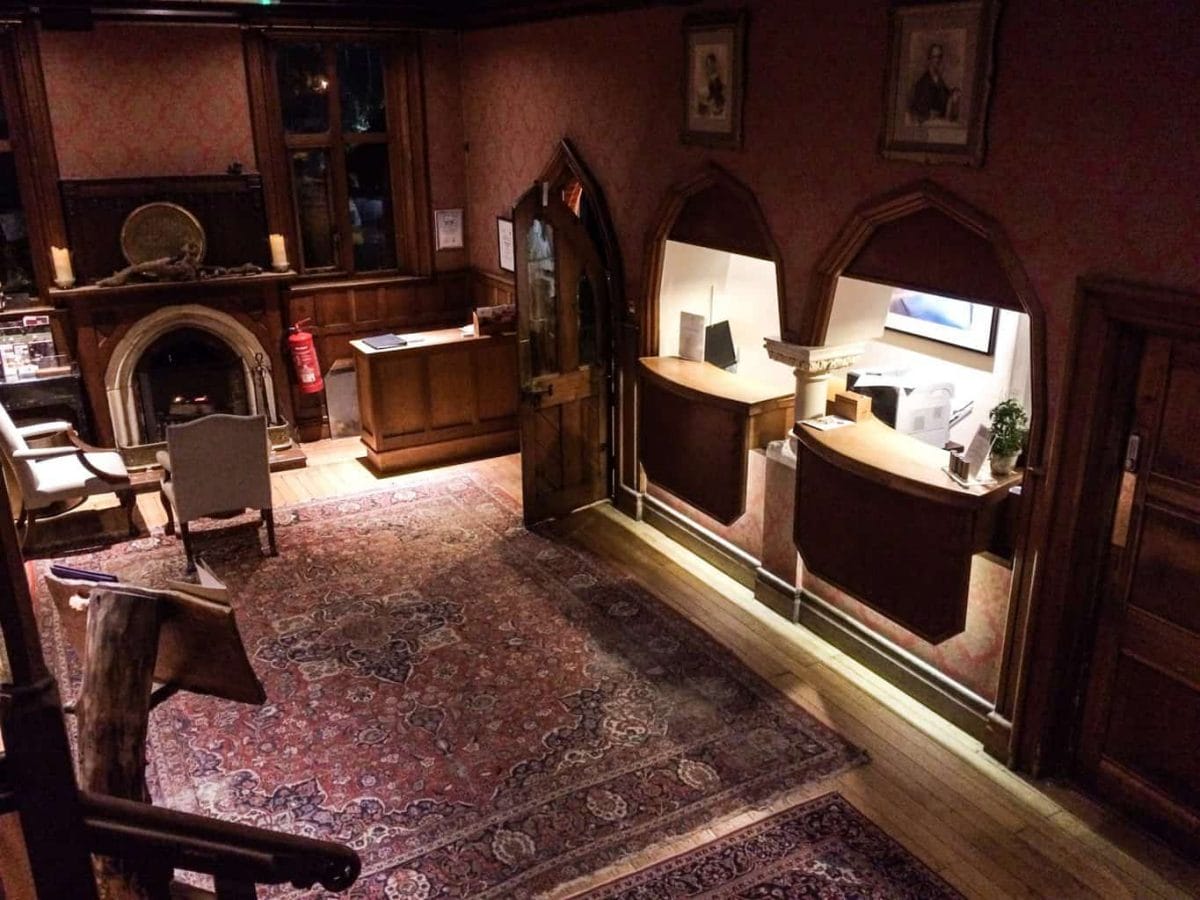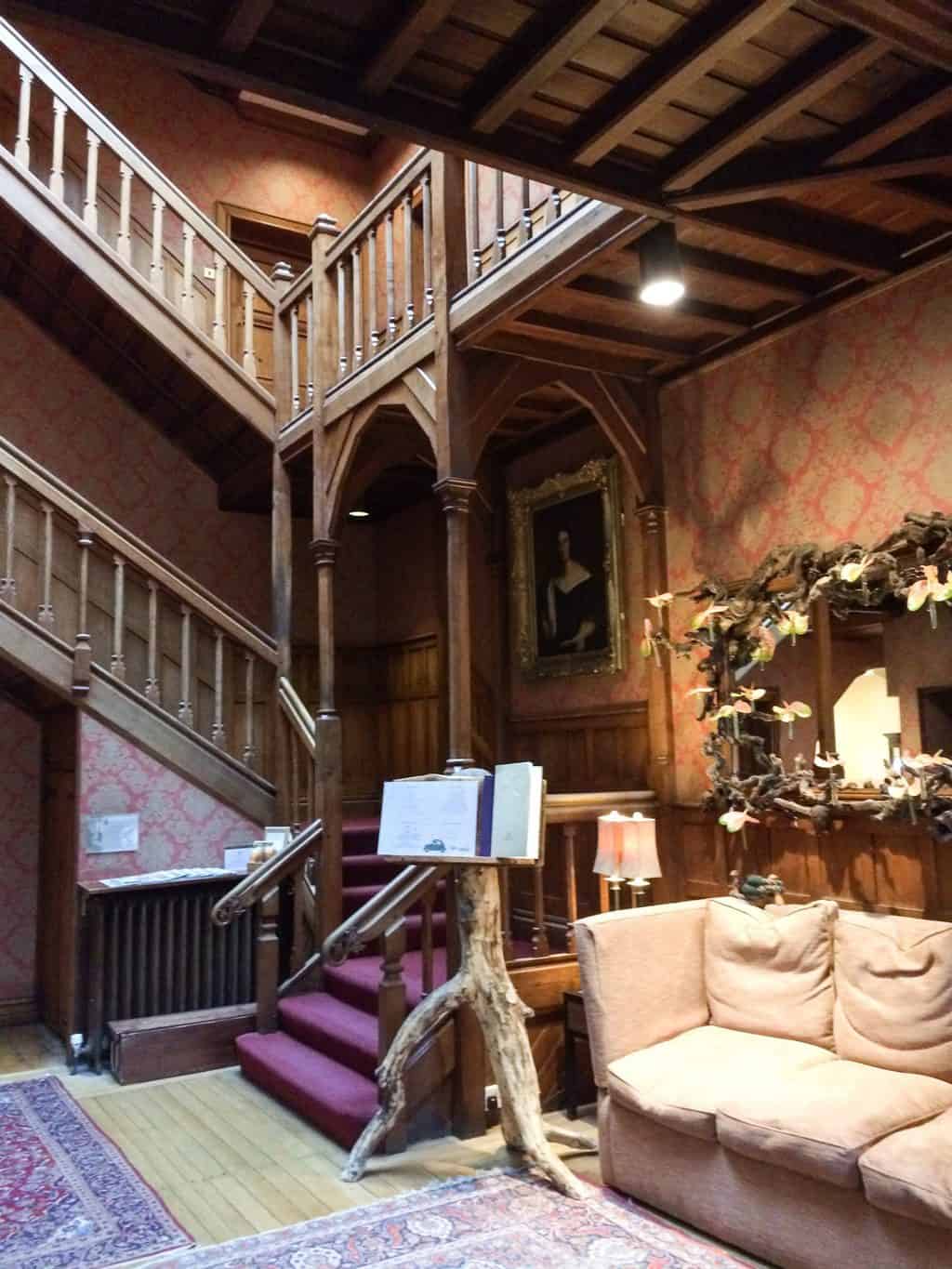 We weren't traveling with much, so we opted to move the car to a parking space right near our room and carry in our own belongings.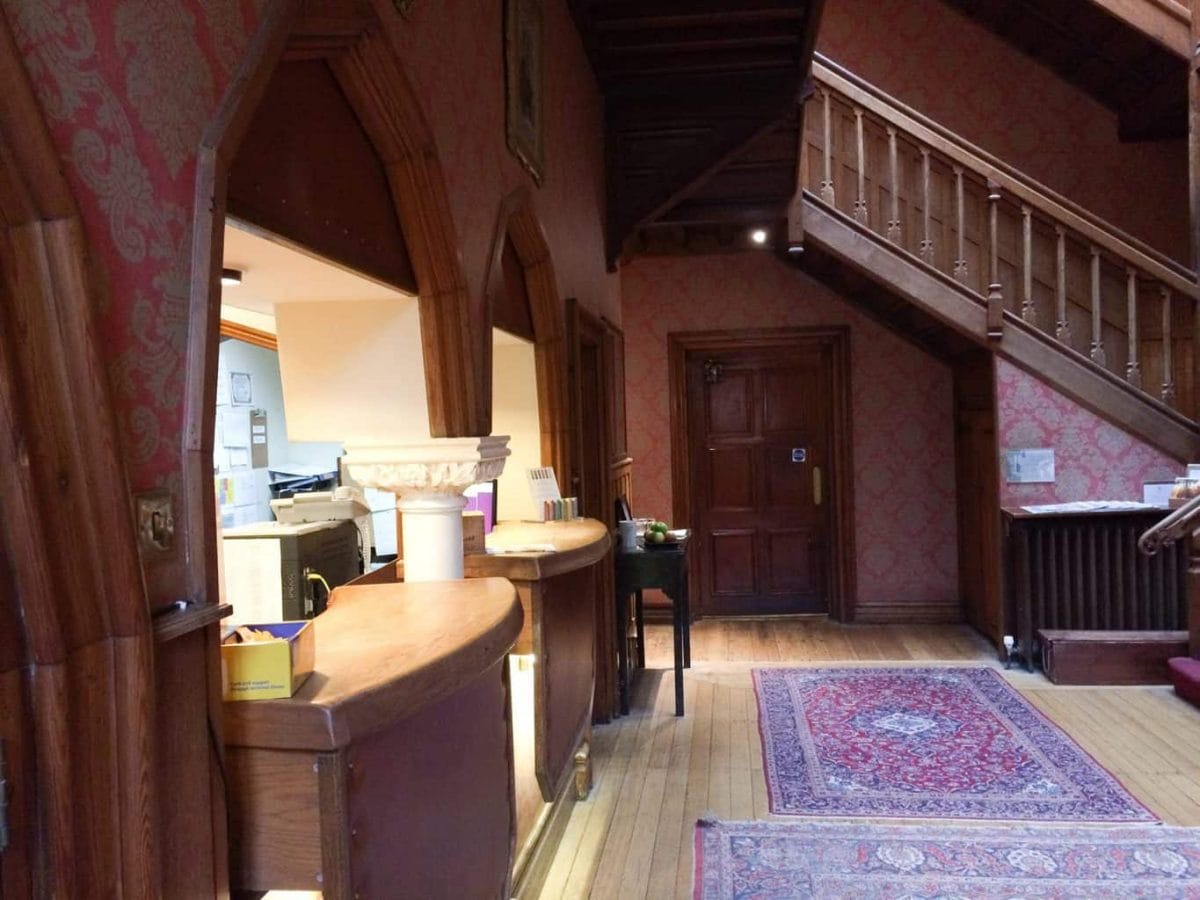 We were told we were staying in a recently refurbished Knightwood Garden Room, but we didn't know what to expect until we walked in.
I'm not going to lie, the first thing we did when we walked in was to calculate how much it would cost us to live here permanently.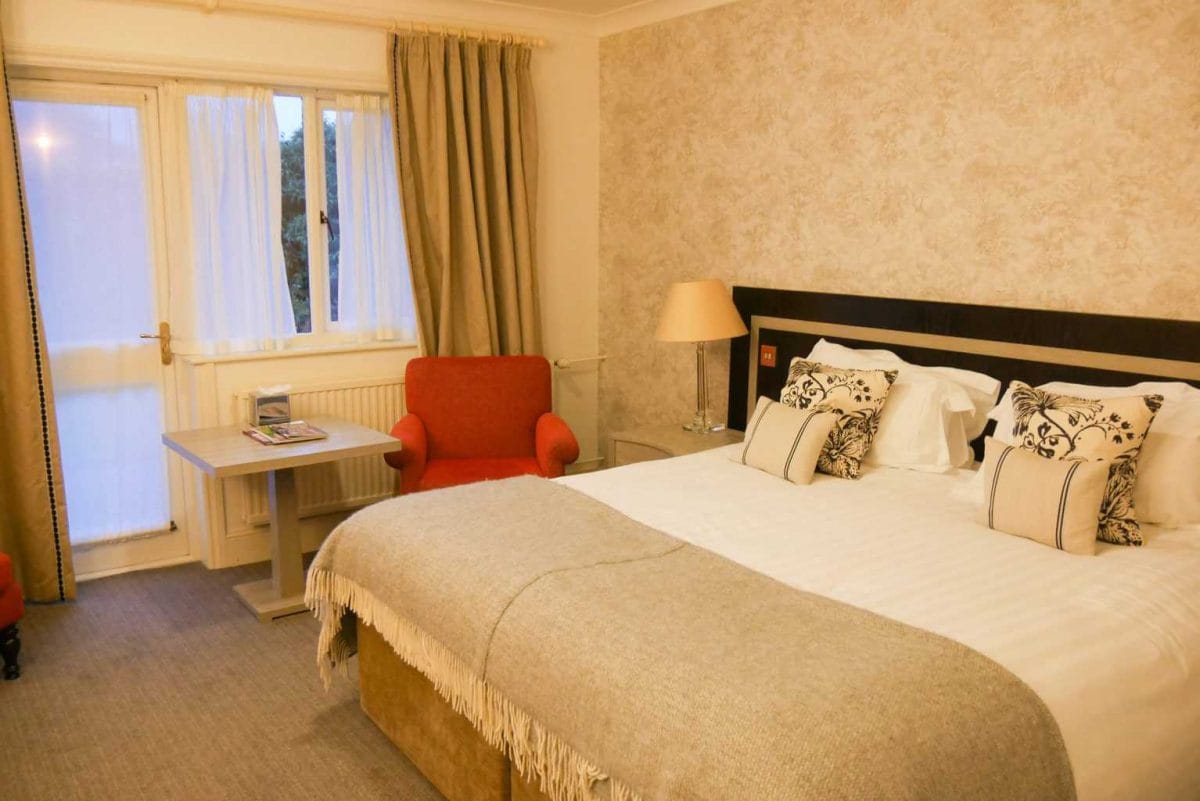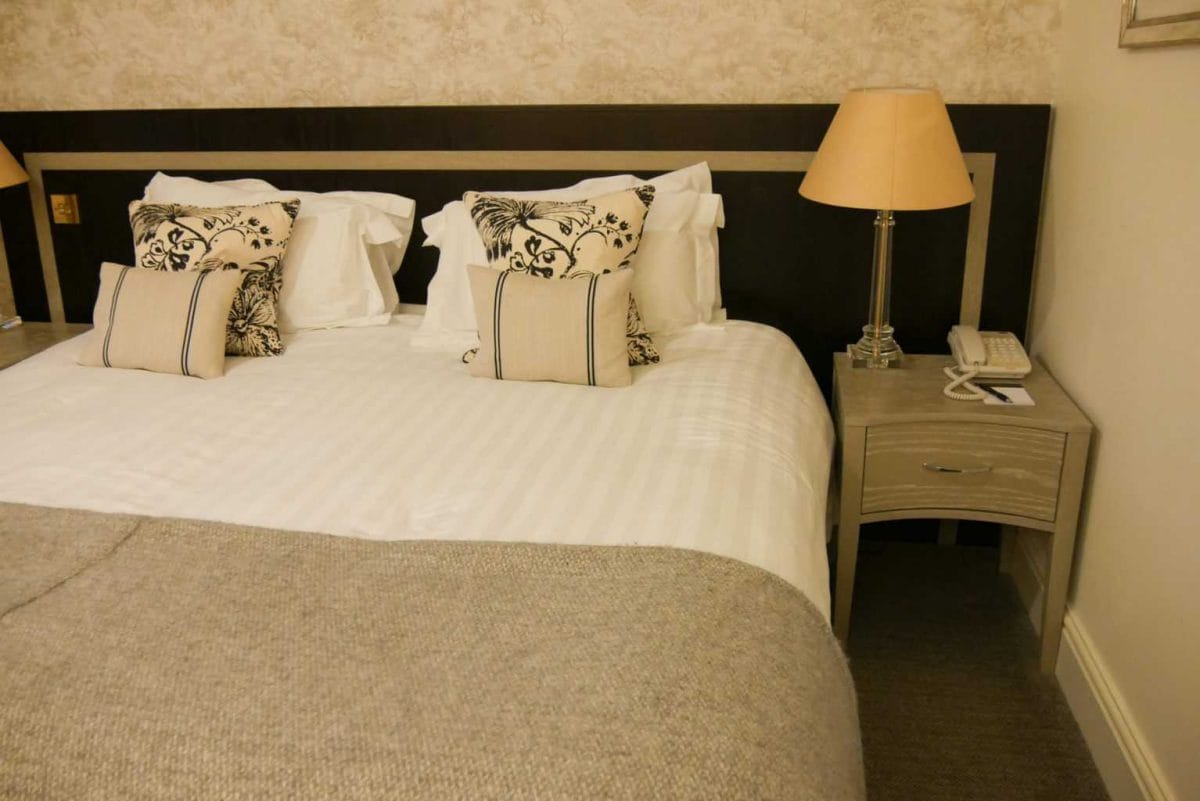 You can't tell from the pictures because no one has invented the ability to feel carpet through pictures yet (someone get on that), but the carpet was one of my favorite parts of the room.
It was so soft and sturdy at the same time, and while I am usually a bit of a hotel germaphobe and walk around with a hazmat suit on, there was no need to here.
The modern bathroom was filled with toiletries from The White Company, which is one of our favorite brands when we're looking to feel fancy.
There is also a combined bathtub and shower to the left of the mirror.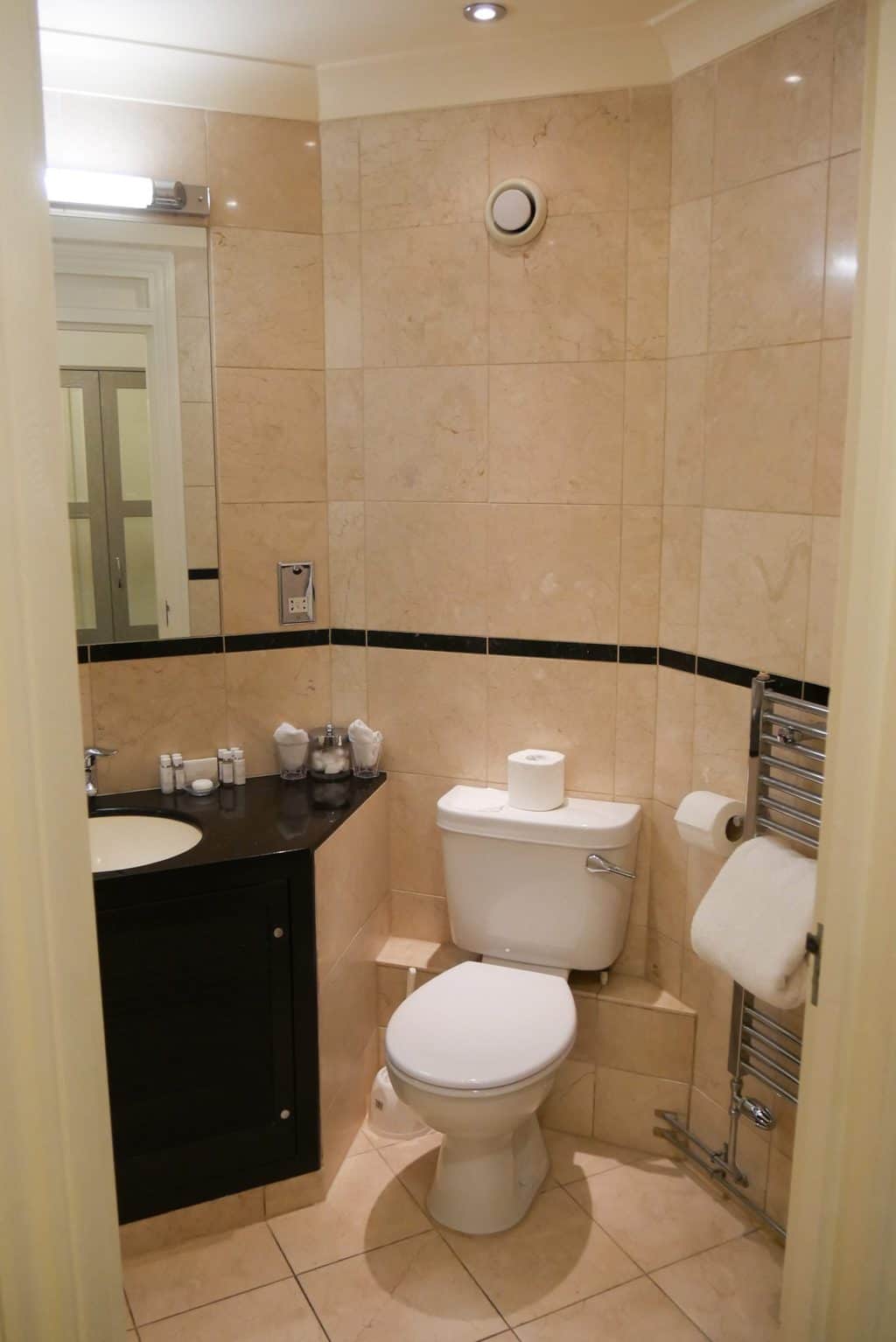 We had an entire wardrobe to use, which would be handy if we were on a longer break.
Hanging up were two robes and pairs of slippers for the Sen Spa, which was convenient as that's where we were headed next.
Here I am, desperately ready for the 'anti-stress' massage I had signed up for.
Yes, I am wearing a full one piece swimming suit like I'm ready to hit the gym and not the spa – don't judge.
(For the record, Carey's Manor has a great gym that we didn't step foot in once because who wants to go to the gym when you can stuff yourself with delicious food and relax under a waterfall?!)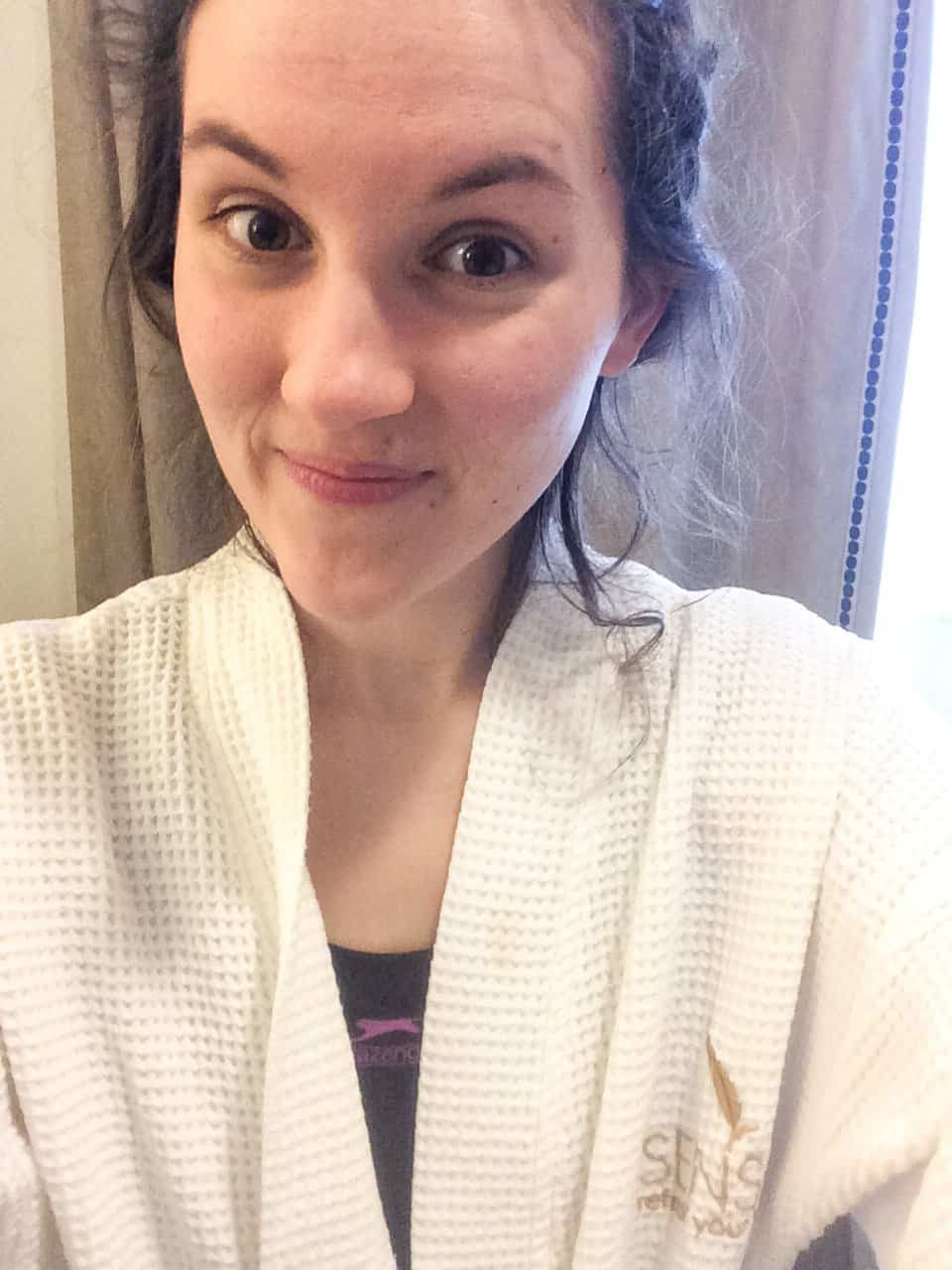 Carey's Manor also left us some goodies, including a small box of chocolates, a bottle of prosecco and amazing smelling scrubs from the spa.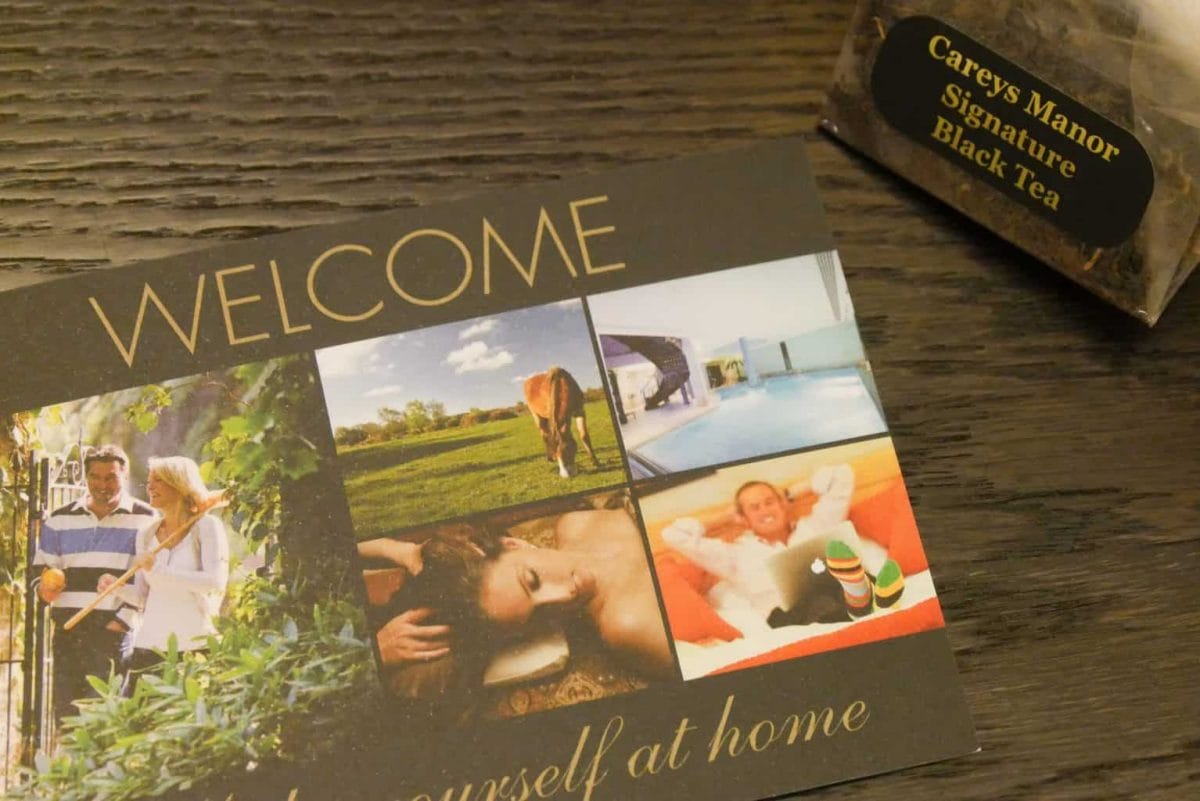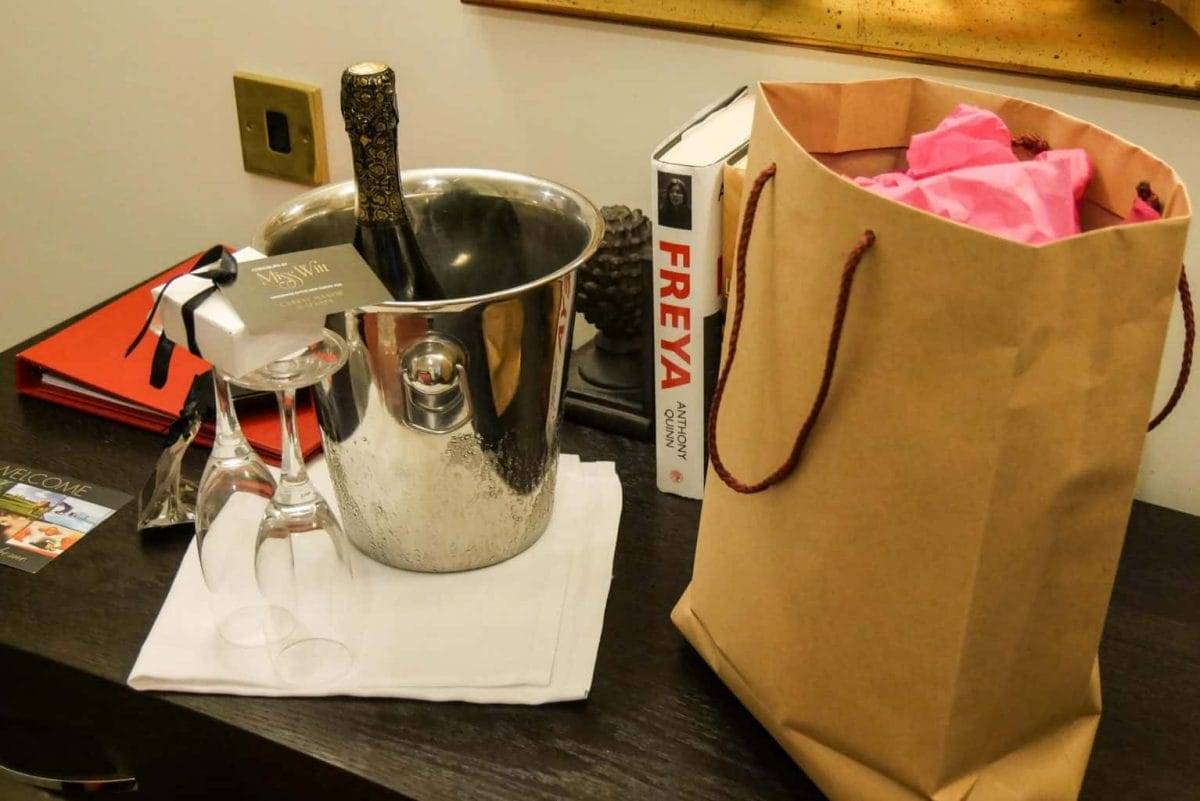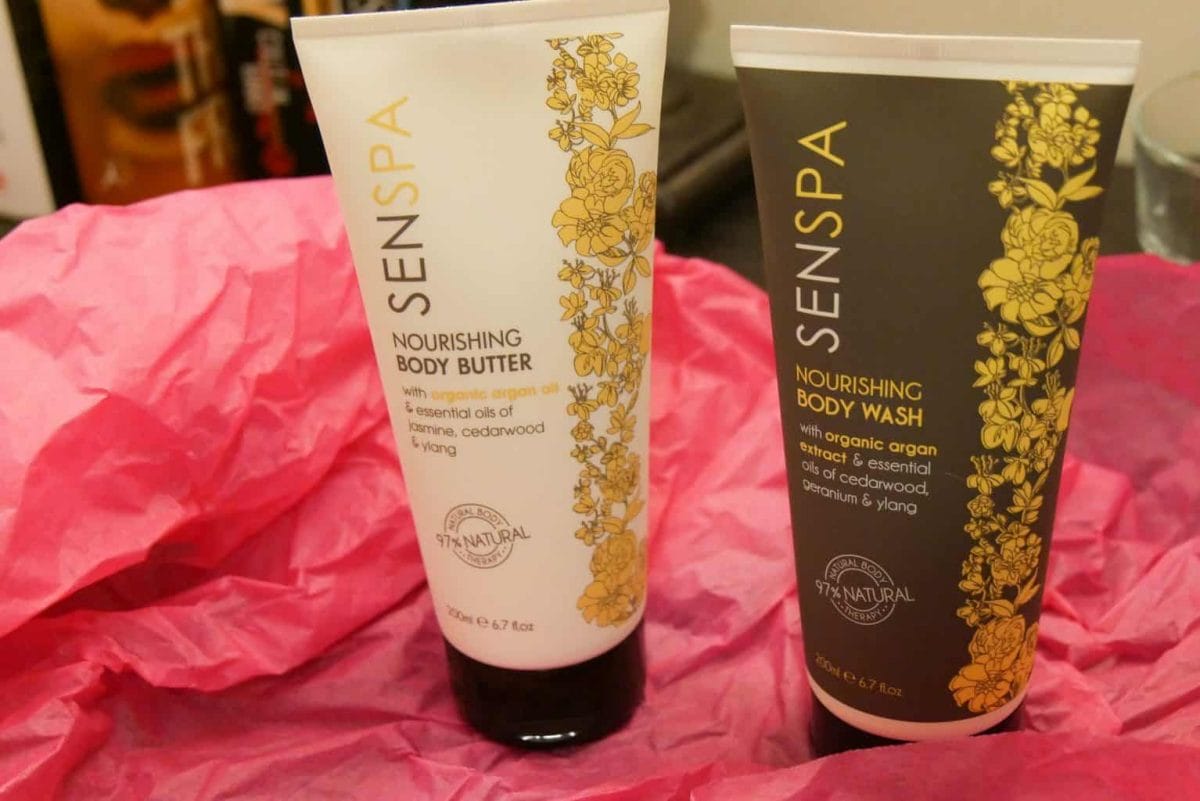 After reveling in the beautiful room and prancing around in our slippers, it was time to head to Sen Spa, the hotel's 5-star leisure and spa facilities.
Here's the beautiful swimming pool, photo courtesy of Carey's Manor.
To the right of the pool is a steam room and sauna, and across the way is a Jacuzzi that anyone staying in the hotel can use.
There are magazines spread around on the benches and chairs so you can put your feet up and enjoy the afternoon.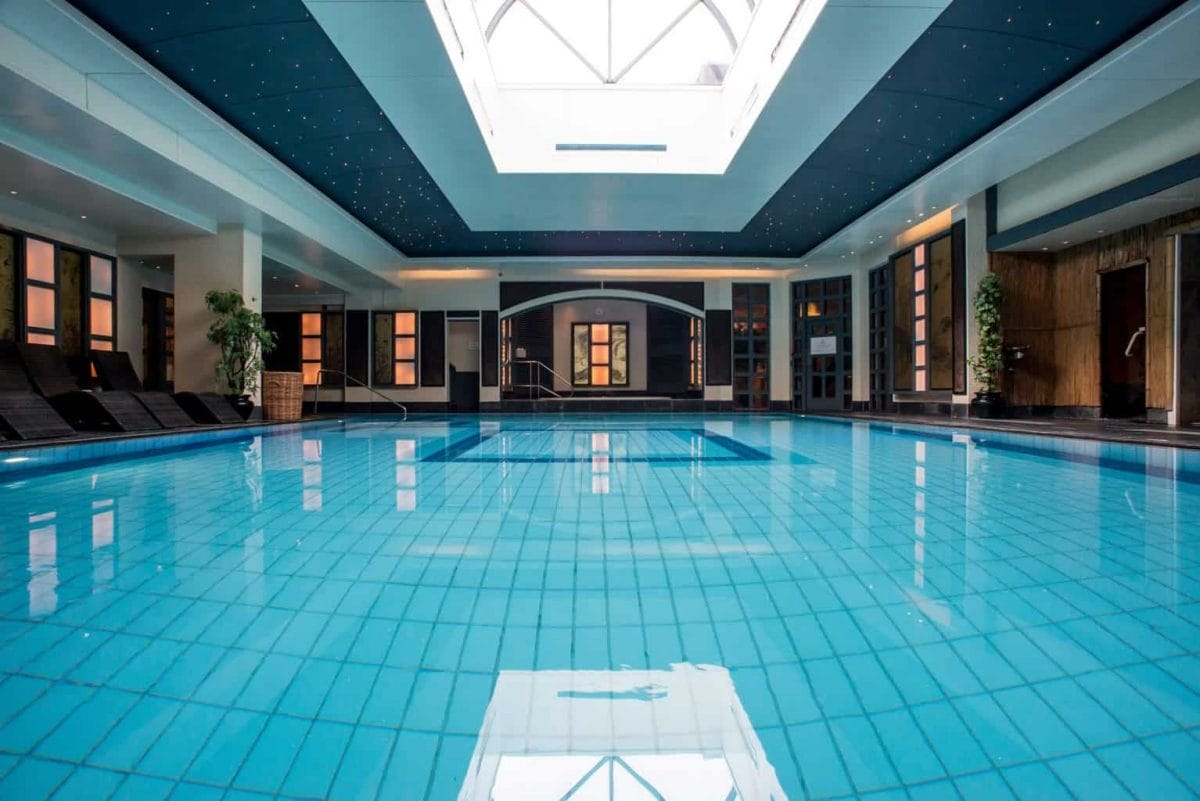 Beyond the swimming pool, through the door in the back right corner, are the hydrotherapy facilities of the Sen Spa.
Entrance to this section of the facilities is included if you book a dedicated Spa Break, but is an extra charge if you just book a normal room package.
If you are a spa lover, the extra facilities are definitely worth it.
If you have lots of plans and won't have as much time to spend in the spa, then the facilities for all guests should give you plenty to enjoy without paying extra.
There is a pool with varying jets and water features, as well as 'experience rooms' that let you press a button to replicate a natural experience like thunderstorms, ocean waves and a relaxing jungle mist.
There's also an ice bath room, which I stayed FAR AWAY from, but Guy tried it out and was somehow invigorated by dumping a giant vat of freezing water over his head.
To each their own!
Sen Spa also has treatment rooms, which is where we were headed for our massages.
I chose the 60-minute anti-stress massage which lived up to its name.
This treatment focuses on the back and shoulders, which is where I get really tense and have loads of problems.
The professional who did my treatment was really nice and welcoming, which put me at ease as it was my first ever massage and I get a bit weird about people touching me.
It was always going to end one of two ways: me running out of the room screaming or me leaving incredibly relaxed.
It is to Carey's Manor's credit that the latter happened, and when I met up with Guy afterwards he remarked that it was the calmest and least stressed he's seen me in four years!
Result!
While I was in the massage room, Guy was in the Moroccan Hammam room getting the Moroccan Hammam treatment.
This is where Rhassoul mud is scrubbed into your body with a massage and then later rinsed off to leave your skin moisturized.
He was also happy with his treatment and I can attest that his skin looked noticeably softer!
After our treatments, we had some time to wander around before dinner at the hotel's French restaurant, Le Blaireau.
Just off of reception, there is a large lounge area with an adjacent bar that can be used for socializing, relaxing and generally enjoying the atmosphere of the building.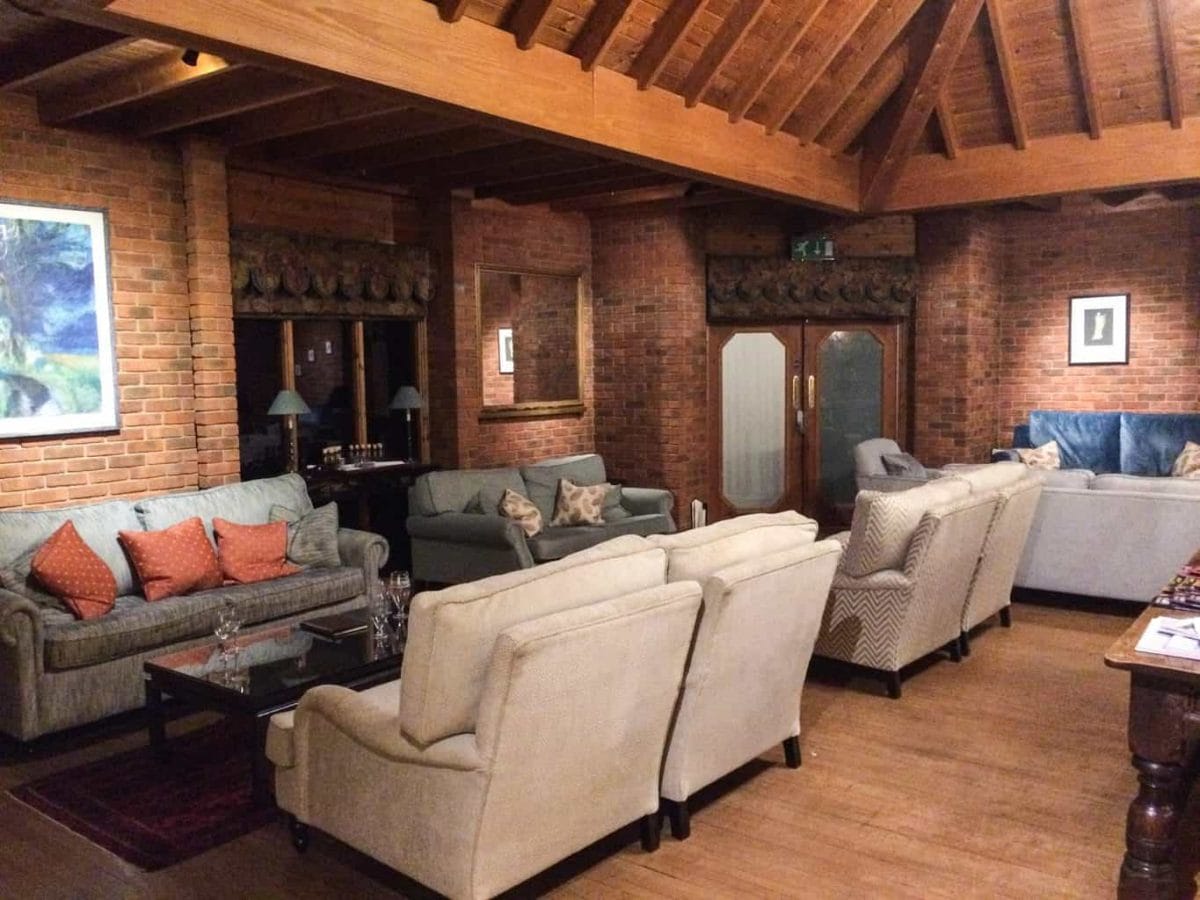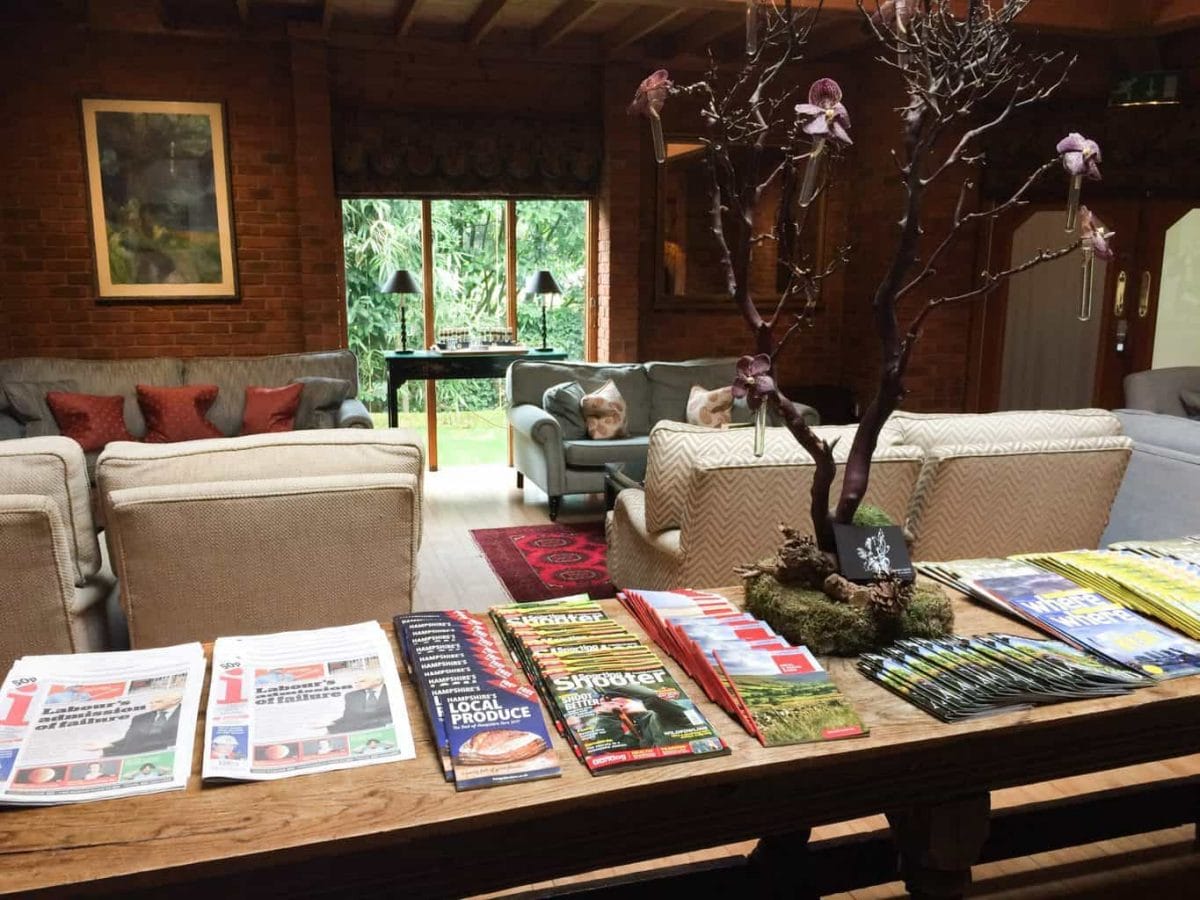 As we wandered back to our room, we explored the exterior garden that our door opened out onto.
Unfortunately it was a bit cloudy so the garden wasn't in its full glory, but the garden rooms would be perfect for a late spring or summer break.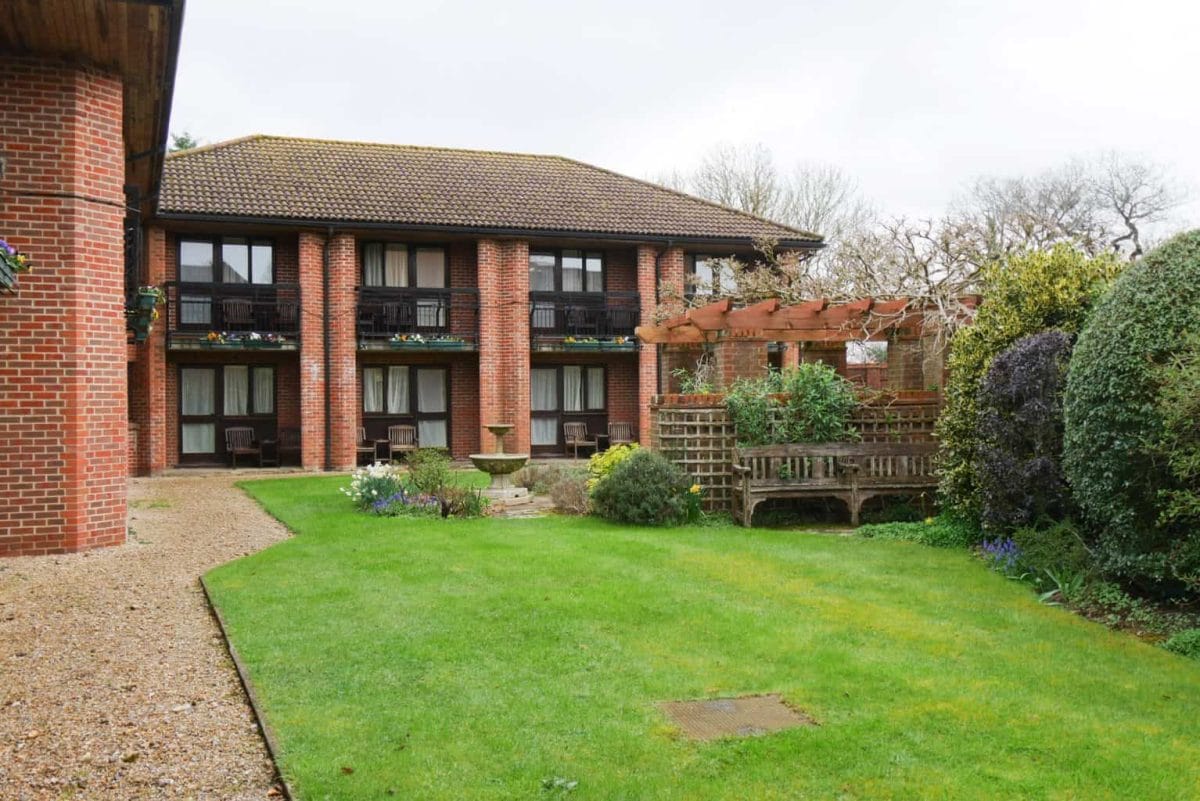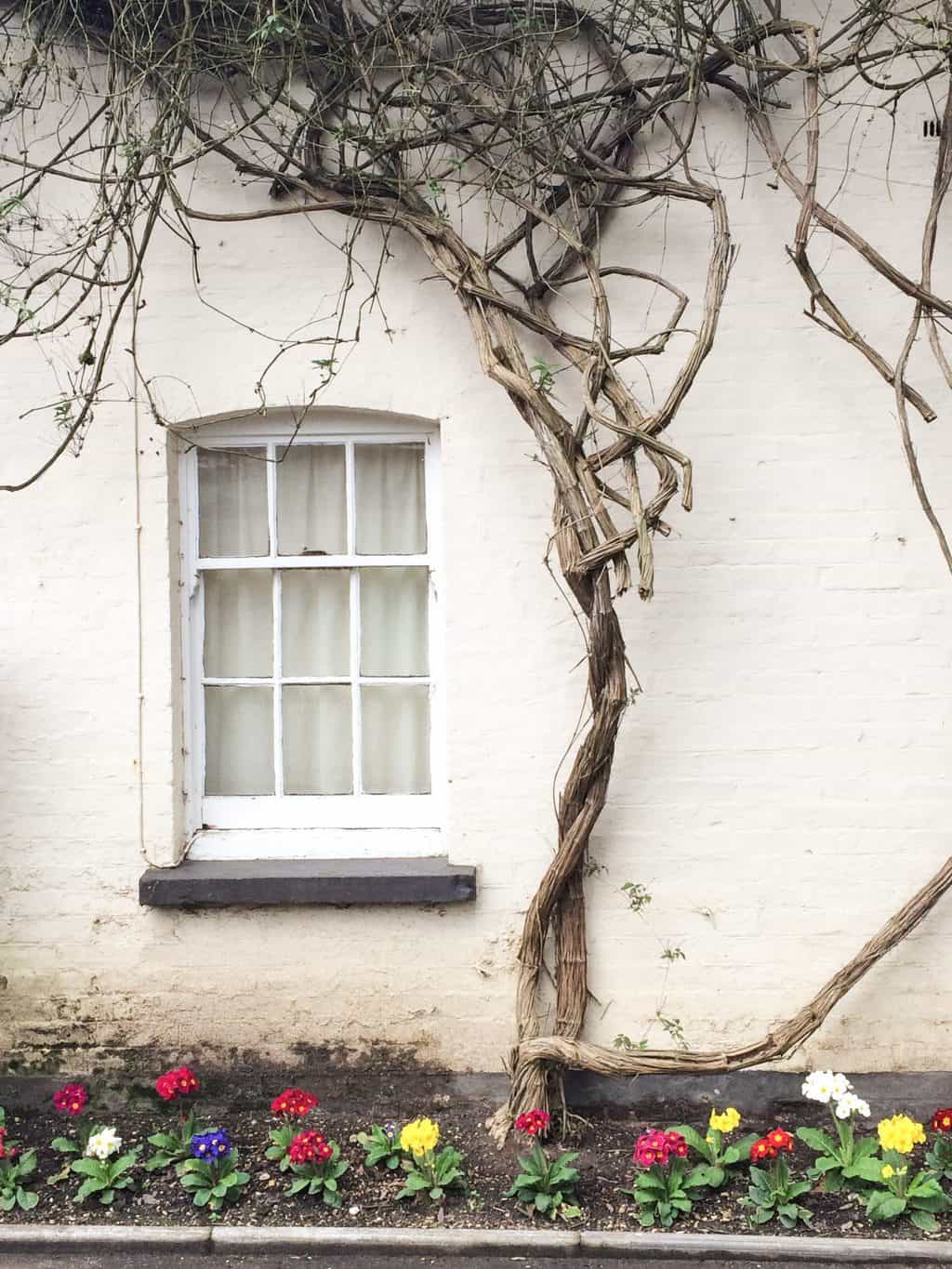 Our dinner reservations were at 7:00 pm, so we showered and got ready for the short walk to the restaurant for an evening of indulgence.
We stopped at one of the hotel bathrooms on the way, and I'm glad we did because it was beautiful and gave us loads of inspiration for our own home (we aspire to live our lives like we're staying in a hotel every night, so sue us).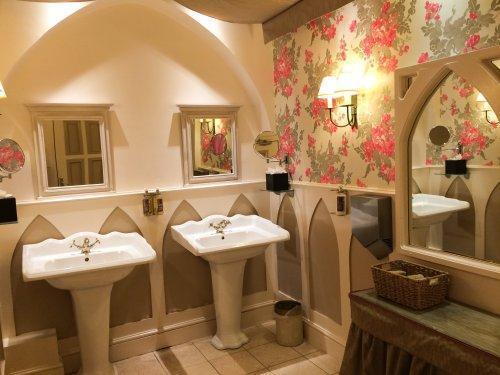 The towel baskets in particular were my favorite, as they really set the luxurious tone that carried all the way through the property.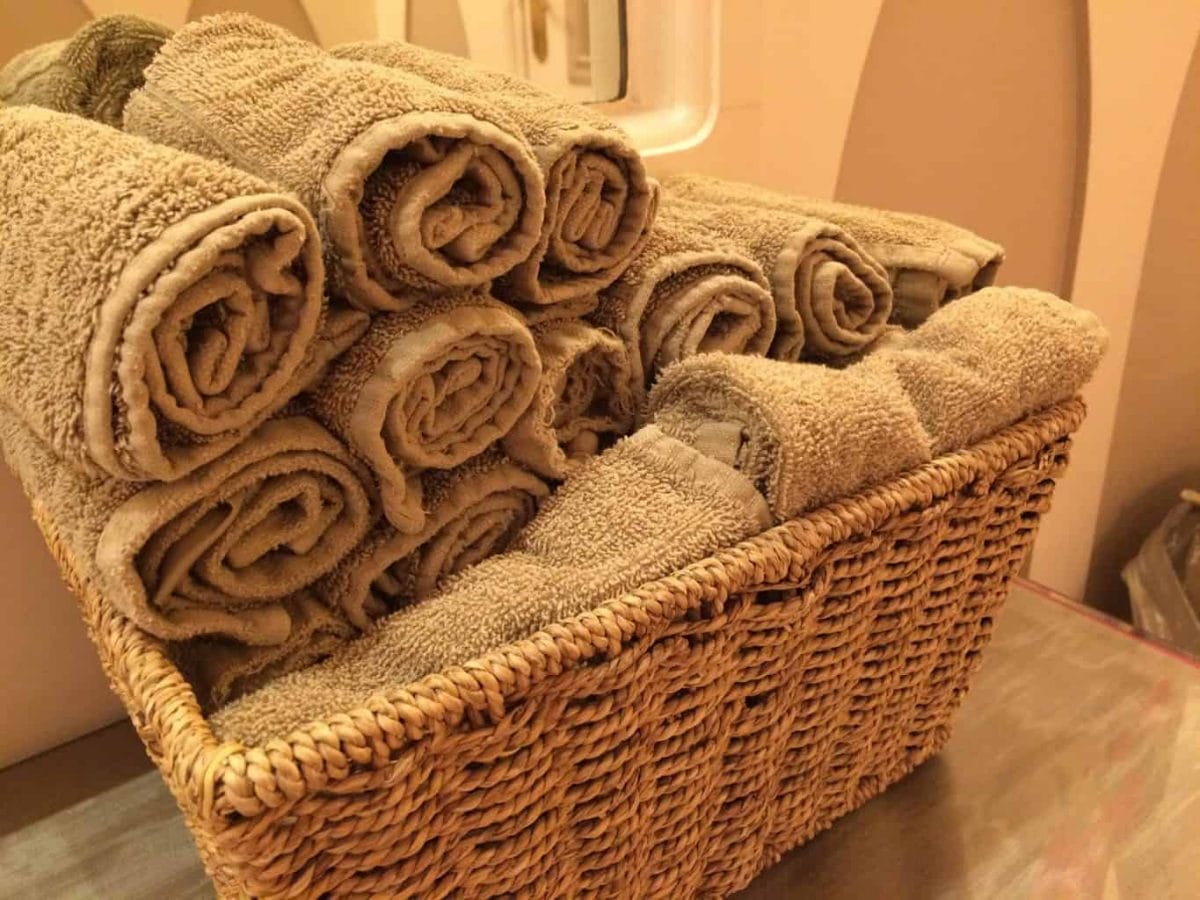 Once at the restaurant, we were seated immediately and shown the menu.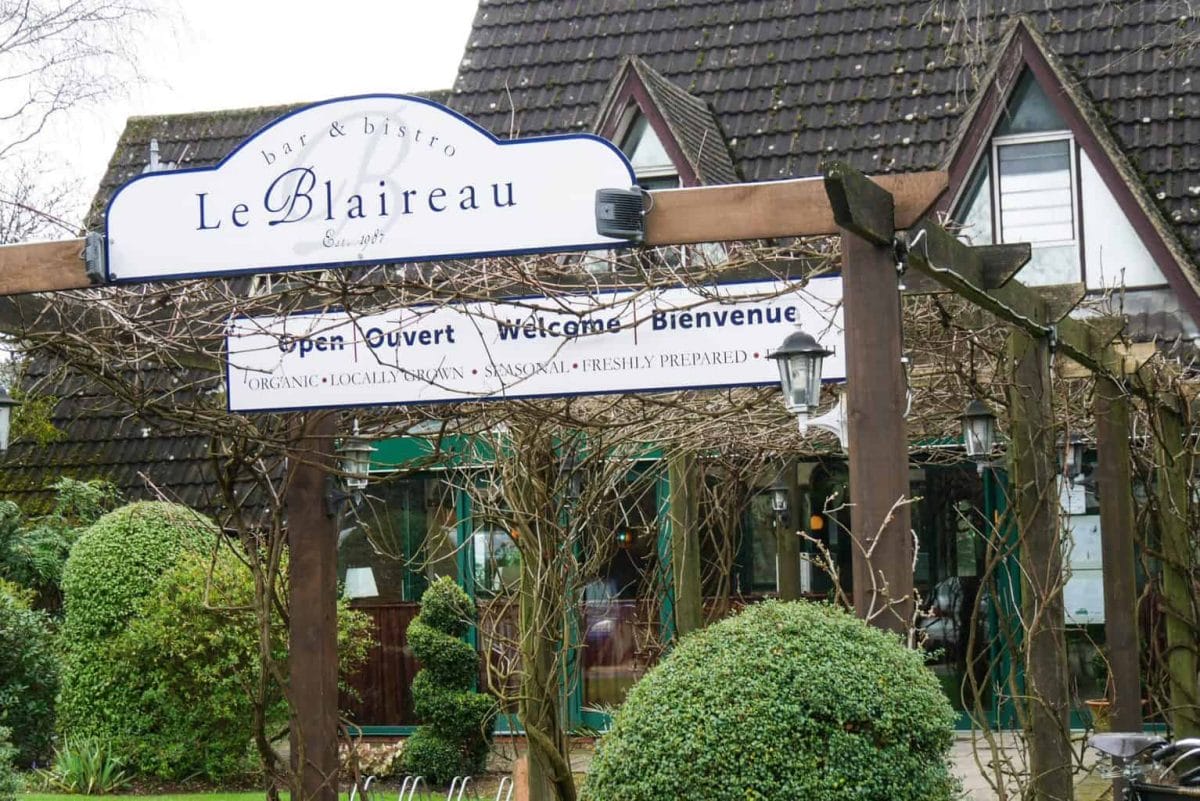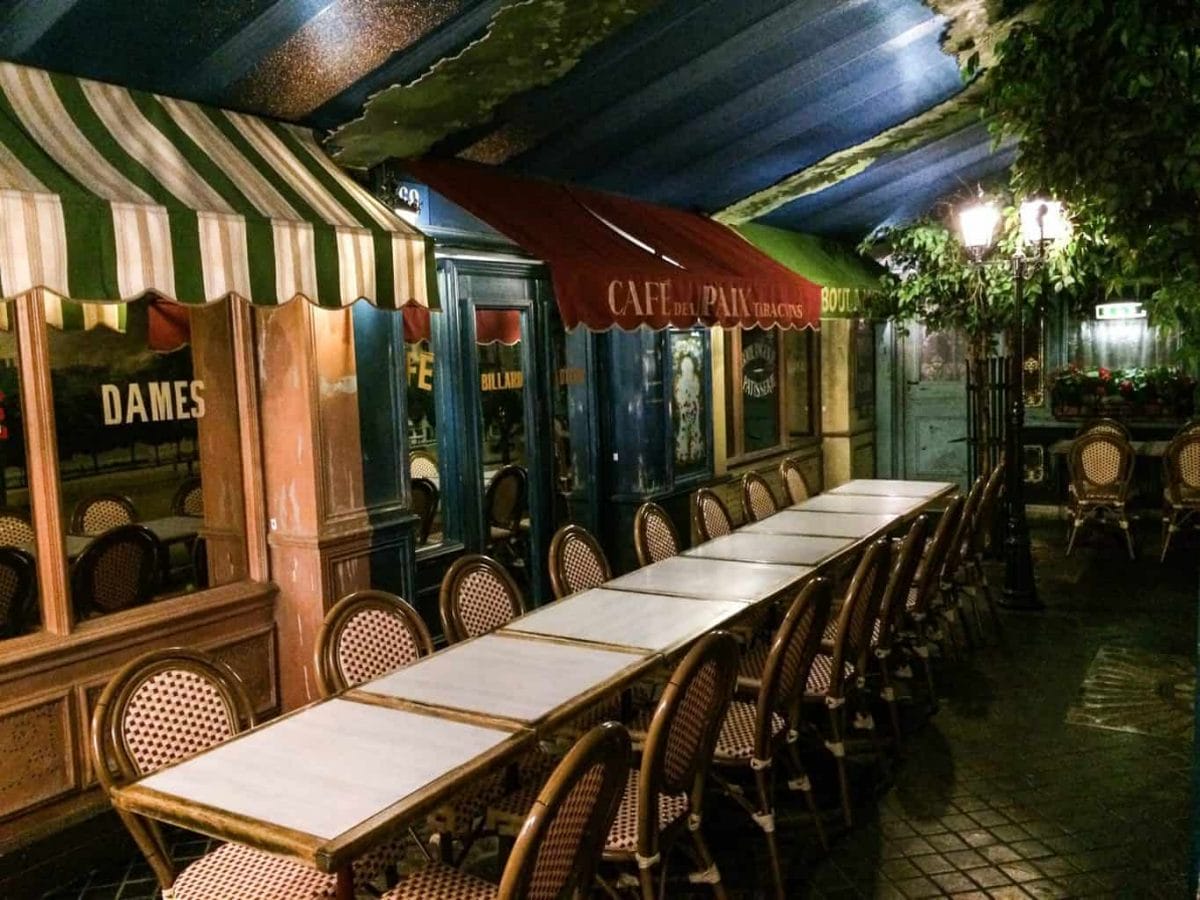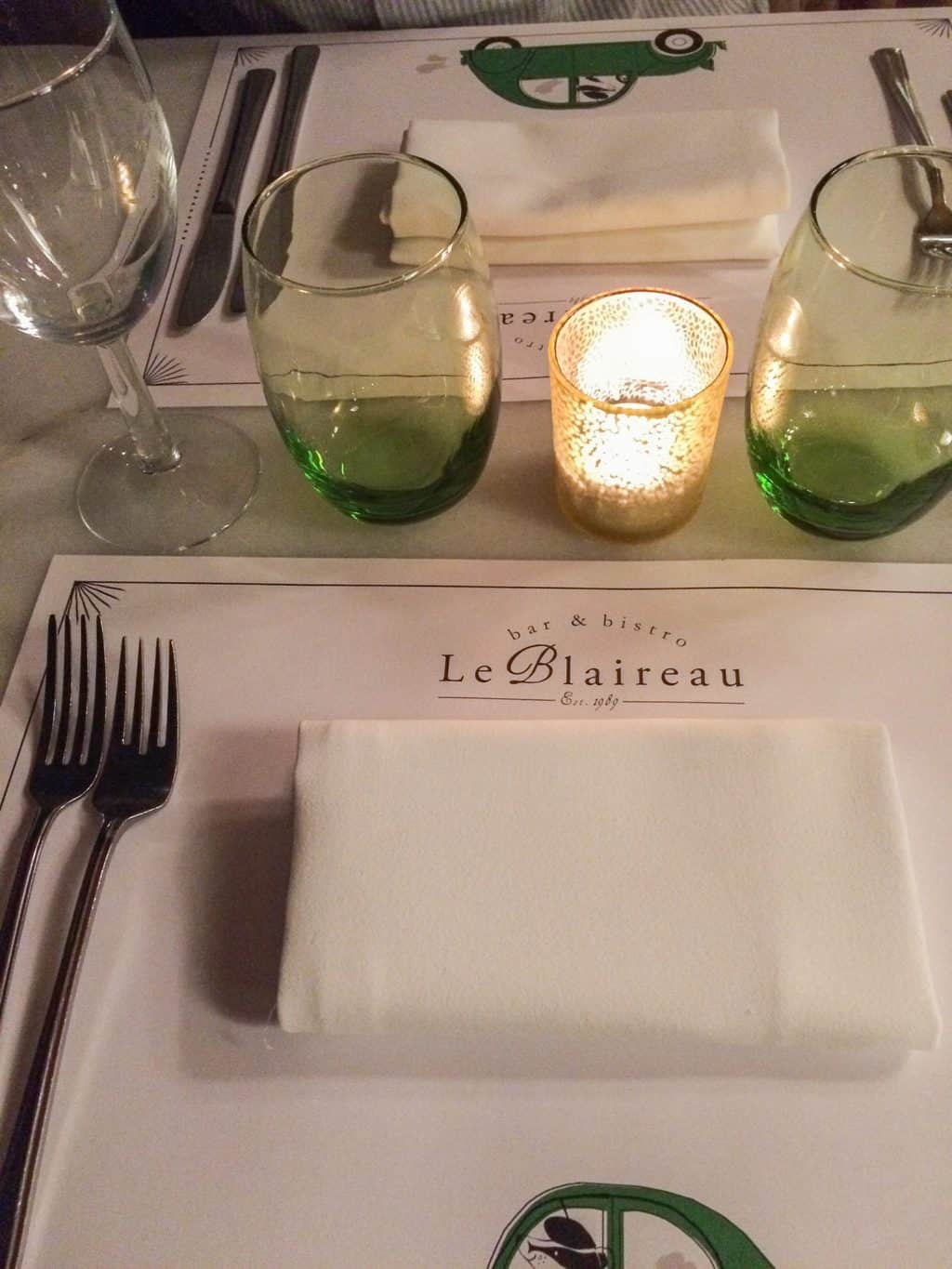 Dinner was finished around 8:30 pm, and we were so absolutely stuffed and relaxed from our afternoon that we booked it back to the room, crawled into bed, and fell asleep as Guy was making use of the wide variety of TV channels.
The bed was a Super King, with essentially two twin beds with separate mattresses pushed together.
We were DELIGHTED when we saw this, as we hate sleeping on the same mattress and don't understand couples who do.
In fact, one of our requirements of our hotel room after our wedding coming up is that it has two separate mattresses pushed together.
We are the epitome of romance, I know.
The next morning came too soon, as we could hear the sounds of a truck nearby a bit too loudly.
We needed to make it to breakfast and start our day though, so we got up and headed to the main building for our buffet in the Cambium restaurant.
The Cambium also serves dinner on certain nights of the week, but being there in the morning was really lovely as its bright and airy.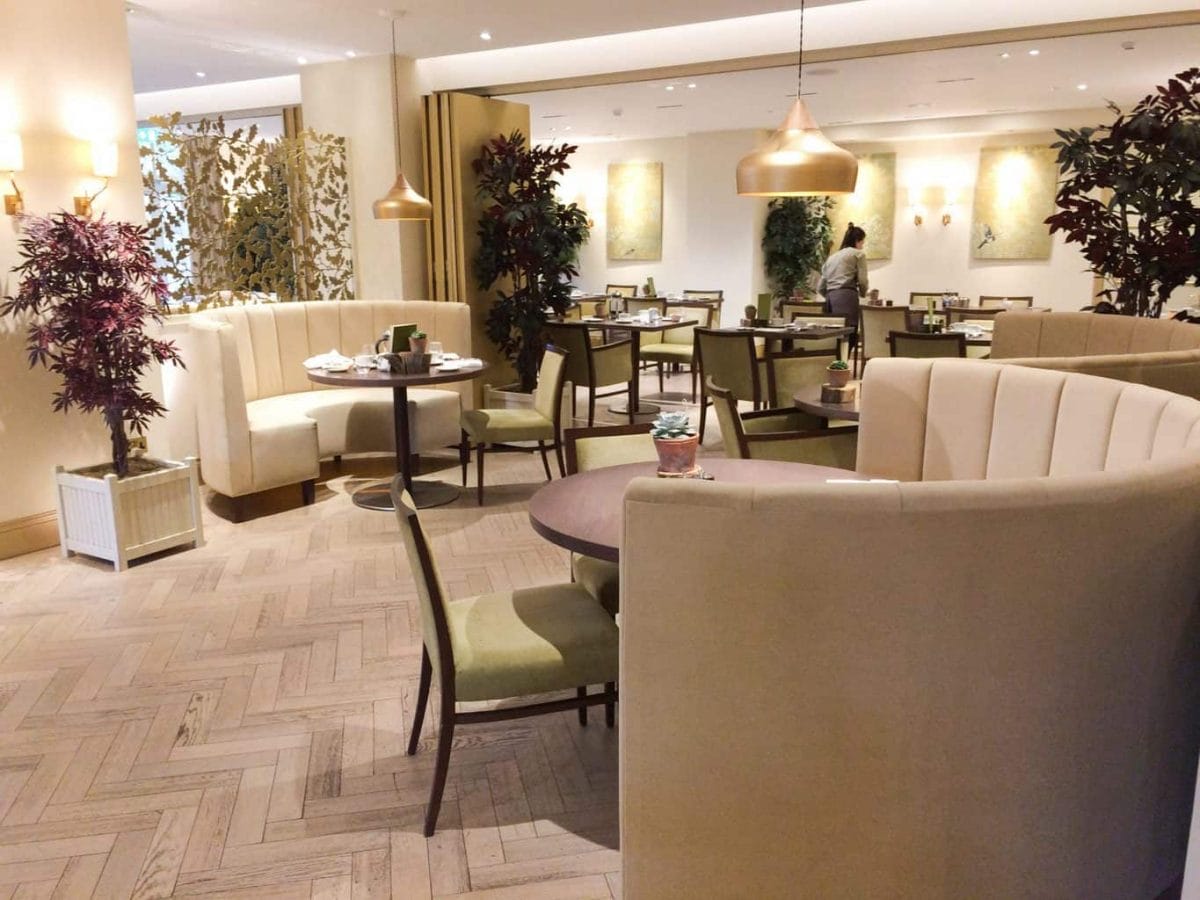 There was both hot and cold breakfast options, including eggs, sausage, bacon, toast, yogurts, pastries and fruit.
The only thing missing that I would have been really happy to have were hashbrowns or some form of potato, but the rest of the food was great.
There was no rush for us to eat, so we took our time and sampled a few different items and juices.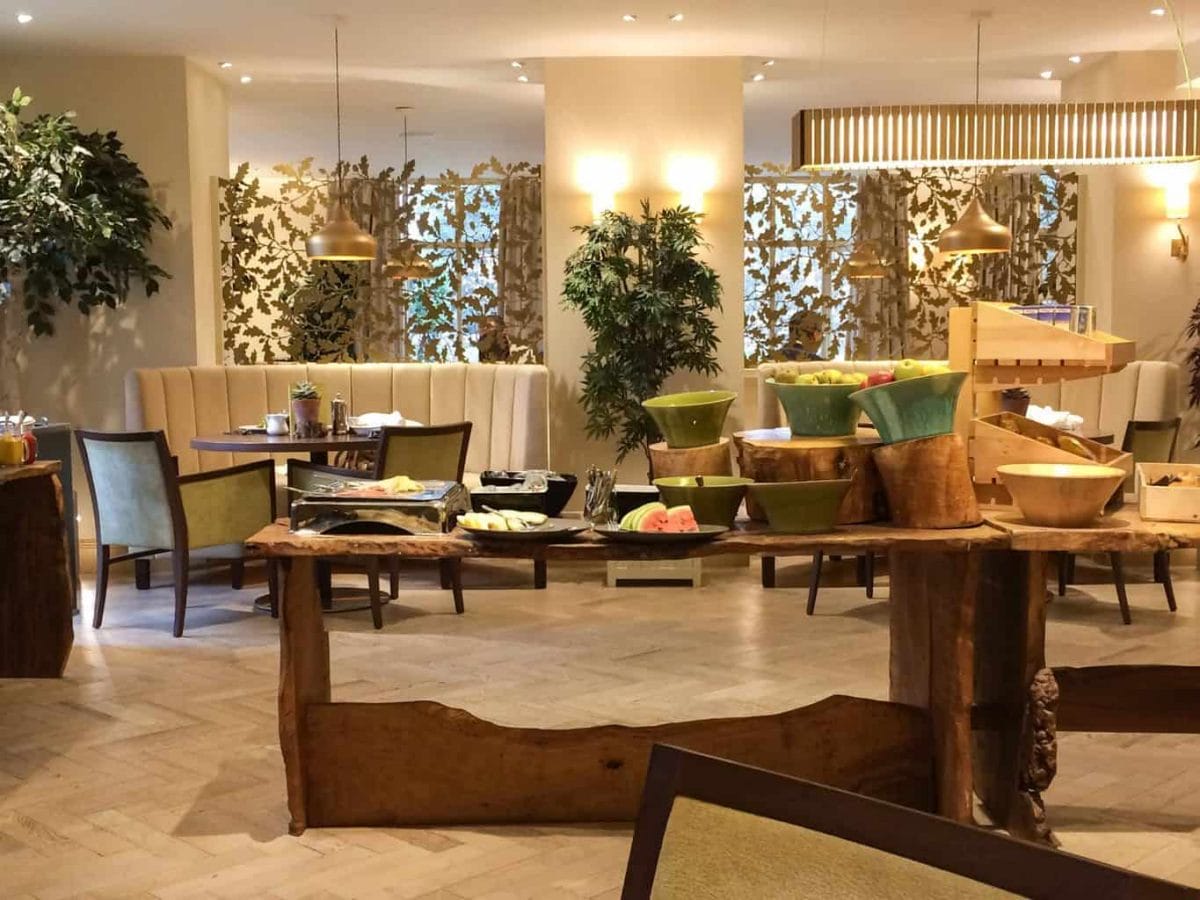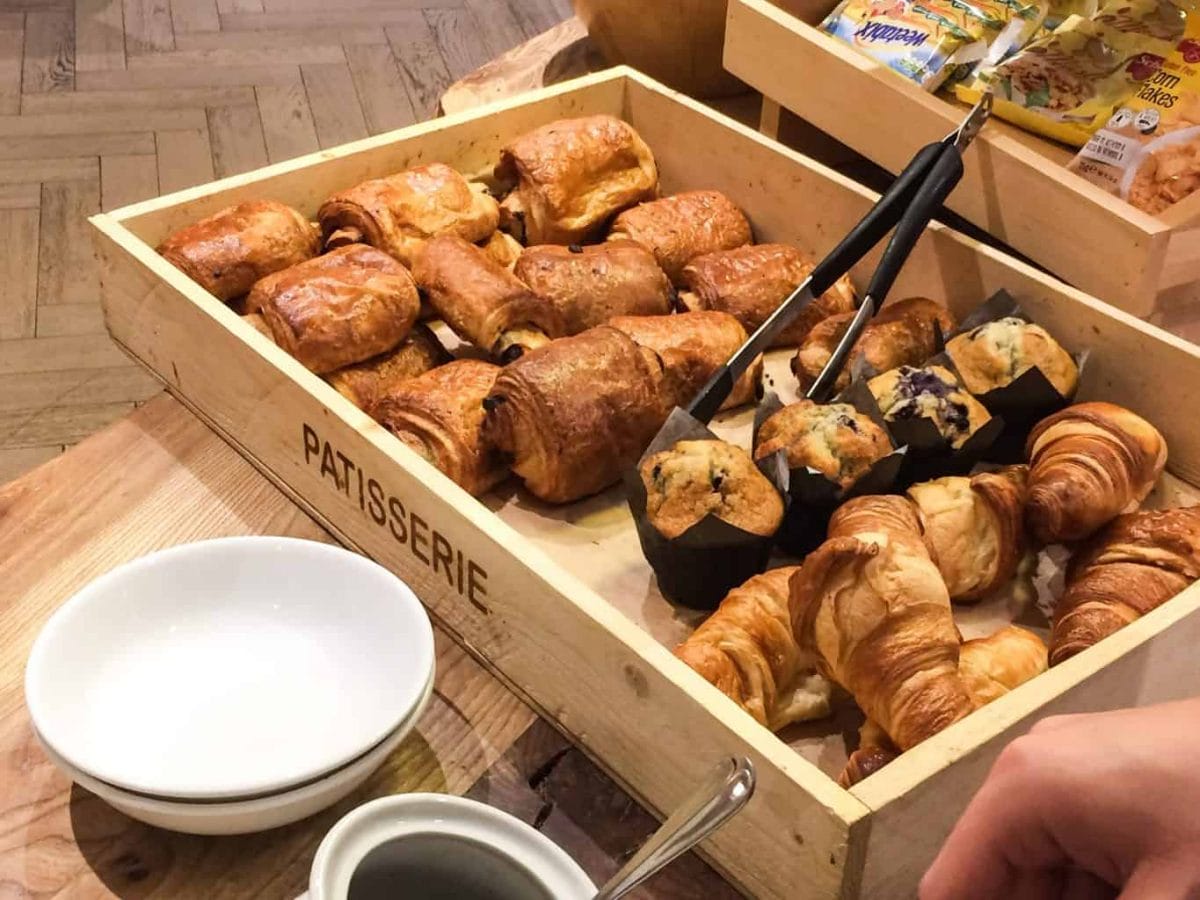 After breakfast, it was sadly time to pack up and start our journey to Brockenhurst where we spent a couple of hours walking.
Before we left, I wandered around the grounds some more and soaked in the peacefulness of the day.
We are constantly on the go lately with no real end in sight until after the summer, so it was nice to take 24 hours out of our lives to be spoiled and spend time together.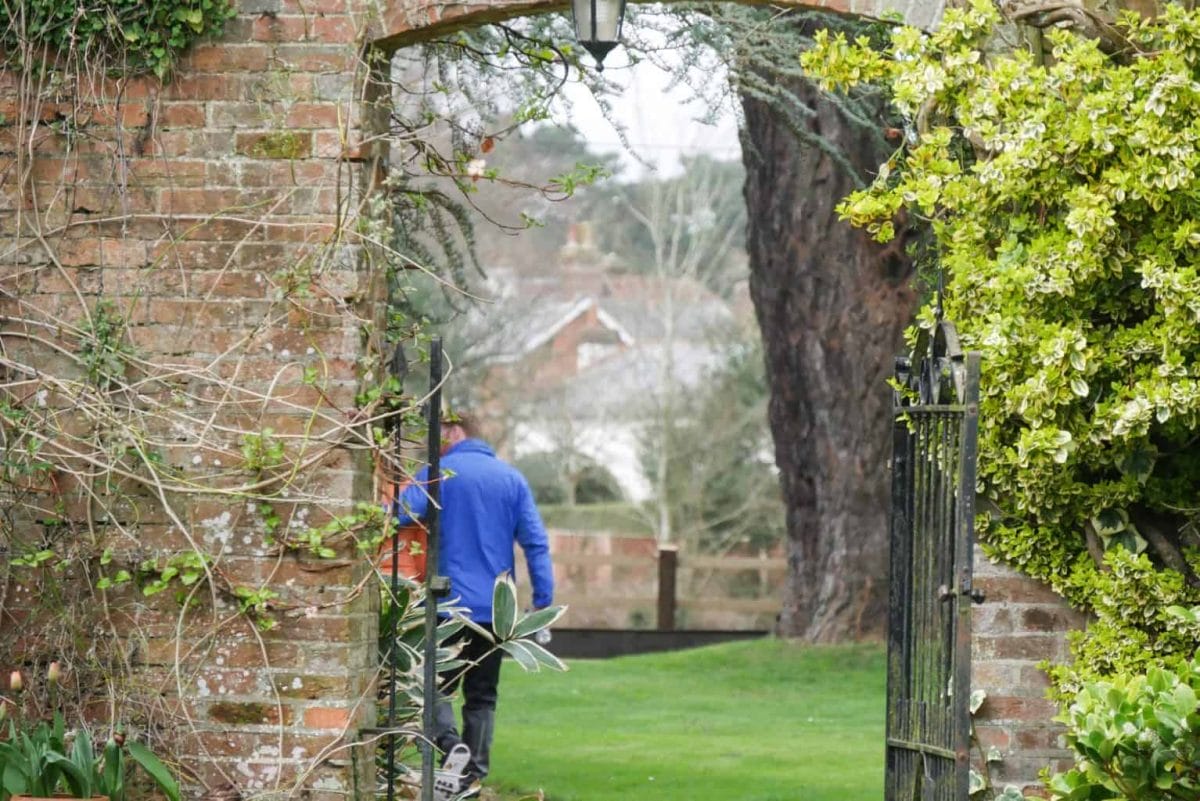 Of all the things that Careys Manor Hotel does well, their staff is one of the best.
The woman at reception was extremely friendly and helpful, and Ray from the concierge team was so accommodating.
He helped us choose a walk to do on the day of check out and spent time showing us a map with all of the local options, and he also helped Guy pump his tire up that had gone flat the day before.
Of course you expect hotels to have good service, but the people that we met were really exceptional.
We would highly recommend Careys Manor Hotel to visitors to the New Forest who are looking for that extra bit of luxury and relaxation in one of England's most beautiful destinations.
We will definitely be back!
Thanks to Careys Manor Hotel for hosting us for a spa break. All opinions are my own.