This post contains affiliate links for which I may make a small commission to help keep the site running. You will not be charged extra for these items had you not clicked the links. Thank you for your help to keep the site running!
I'll admit upfront that the only thing I knew about Copenhagen before visiting was that it was home to the famous Little Mermaid statue.
I had no idea of what to do in Copenhagen on a budget or any of the free things to do in three days in Copenhagen.
Yes, that probably makes me the least cultured person ever, but it was enough to keep it firmly on my "to visit" list for years.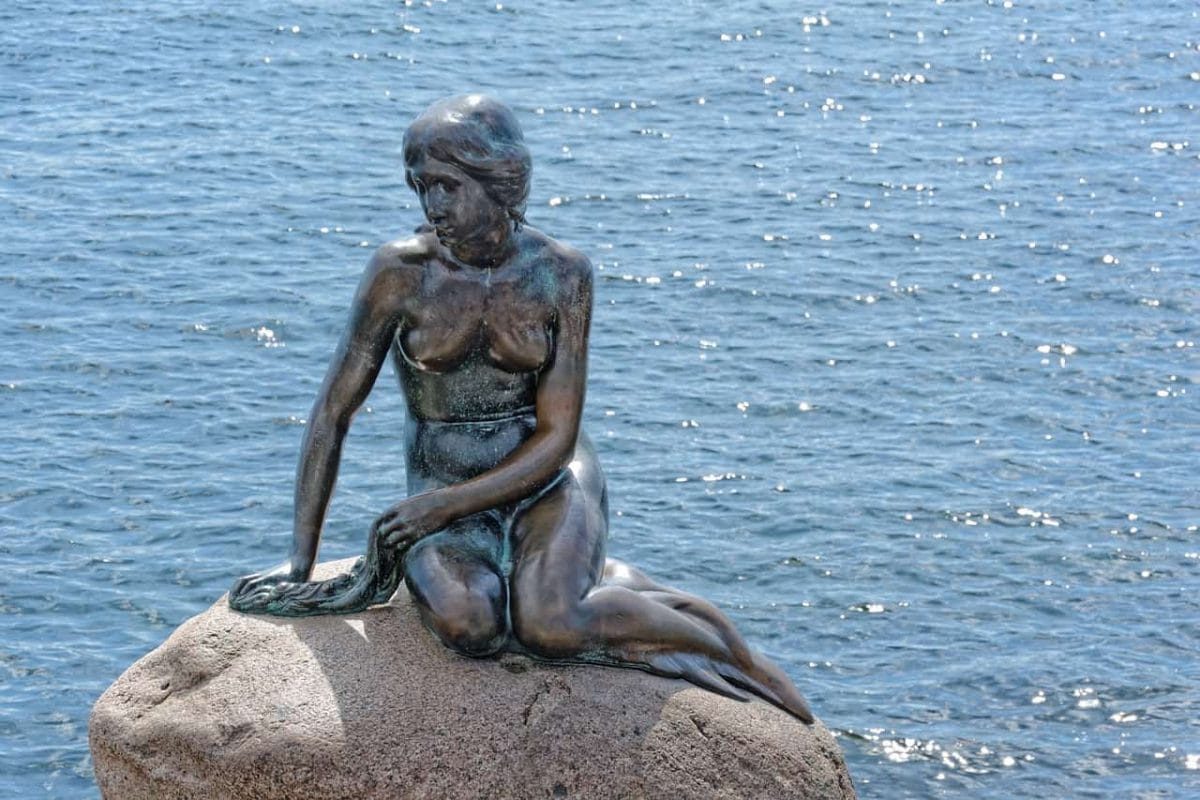 However, we went for our anniversary, and the Copenhagen I found was far more than the (surprisingly small) statue.
We filled about three days in Copenhagen with low-cost activities and could have spent weeks exploring.
Even if you don't have three days, there are some great two day itineraries for Copenhagen , as well as guides on short breaks in Copenhagen.
I mean, let's face it.
Copenhagen is cool, and not in a "I'm a teenager and don't know another word to use" way.
From the design to the indoor food market to the cycle-friendly culture, Copenhagen is the effortlessly fashionable kid in class who is far more sophisticated and hip and modern than you could ever hope to be.
While Denmark isn't as expensive as other Scandinavian countries (Norway, I'M LOOKING AT YOU), it's also not cheap.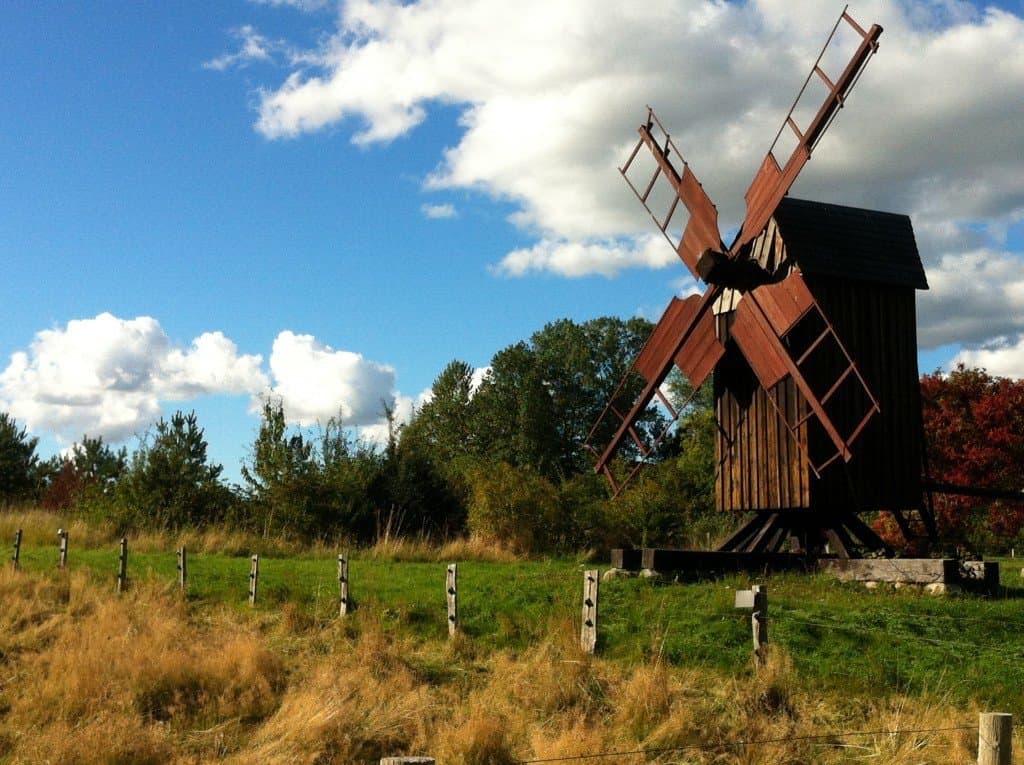 We splurged in certain areas, but also found plenty of things to do in Copenhagen for free or for low cost.
To help you explore Copenhagen cheaply, I've put together a list of some of our favorite activities to do for free in Copenhagen.
Free Museums in Copenhagen
Finding free museums in Copenhagen is relatively easy, as Danish National Museums are all free entry and many are located in Copenhagen.
I find museums to be a great use of time, as well, as you're not just finding things to do in Copenhagen for free for the sake of it – you're doing educational things and immersing yourself in the city's culture and history.
This is also one of the best things to do in Copenhagen in the winter when you need to escape the cold.
Win-win!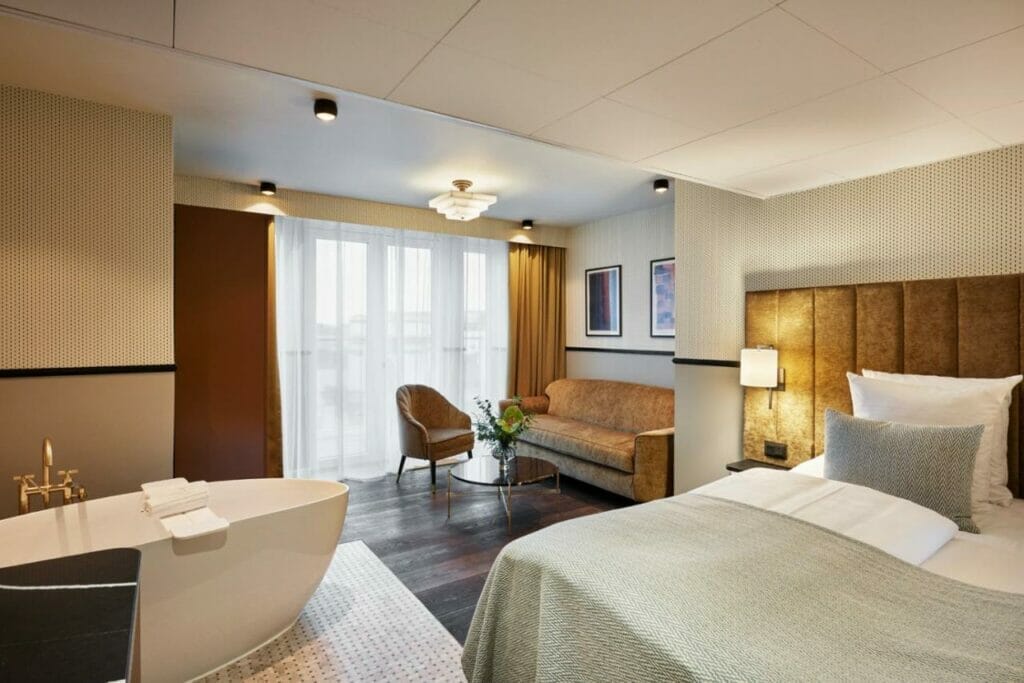 1. What to Do in Copenhagen for Free: National Museum of Denmark
You can visit the National Museum of Denmark in Copenhagen for free all year long.
This is Denmark's largest museum of cultural history, which means you're about to spend loads of hours living it up in its fascinating exhibitions.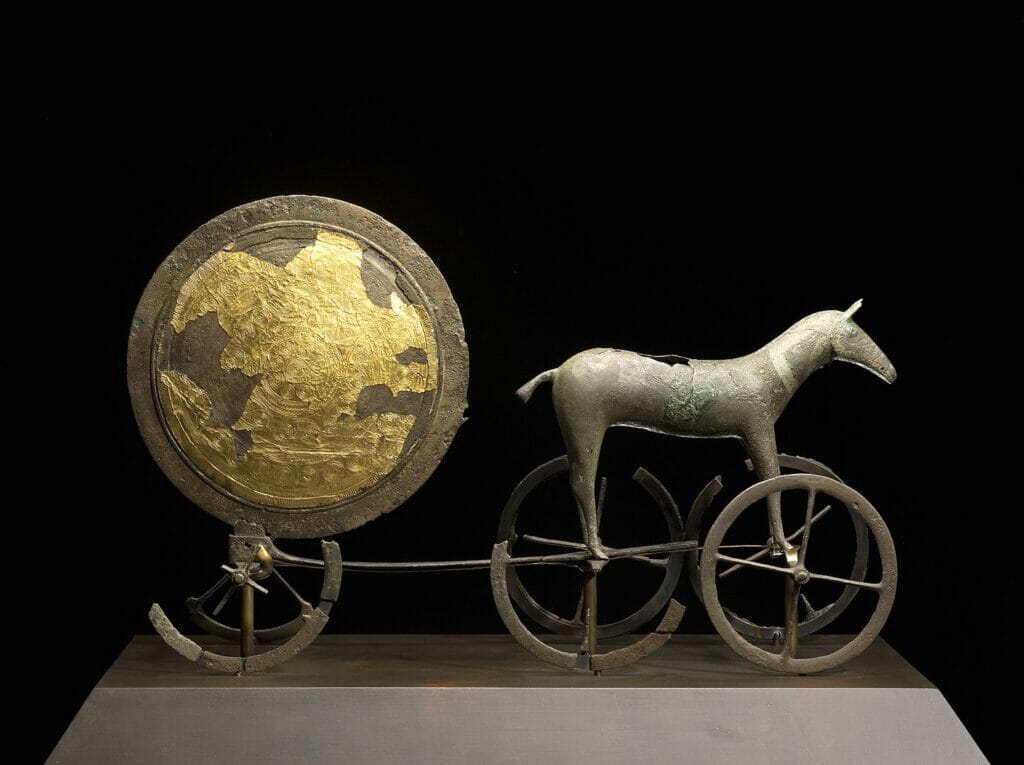 From Danish historic artefacts to archeological finds, you'll follow the story of the Danish people through the ages.
There's also a special exhibition on the Vikings that will help you understand the story of this group of voyagers.
The museum's location in the center of Copenhagen makes it really easy to add into your Copenhagen itinerary no matter what your own plans are.
2. Danish Music Museum
As another Danish National Museum, the Danish Music Museum is totally free to visitors interested in learning about the types of music that the Danish love to play and enjoy.
The museum was founded in 1898 and also includes collections from instruments across Europe, Asia, and Africa.
In addition to actual instruments, you'll also see material about Danish music figures who have made a big mark on Danish music, including Angul Hammerich.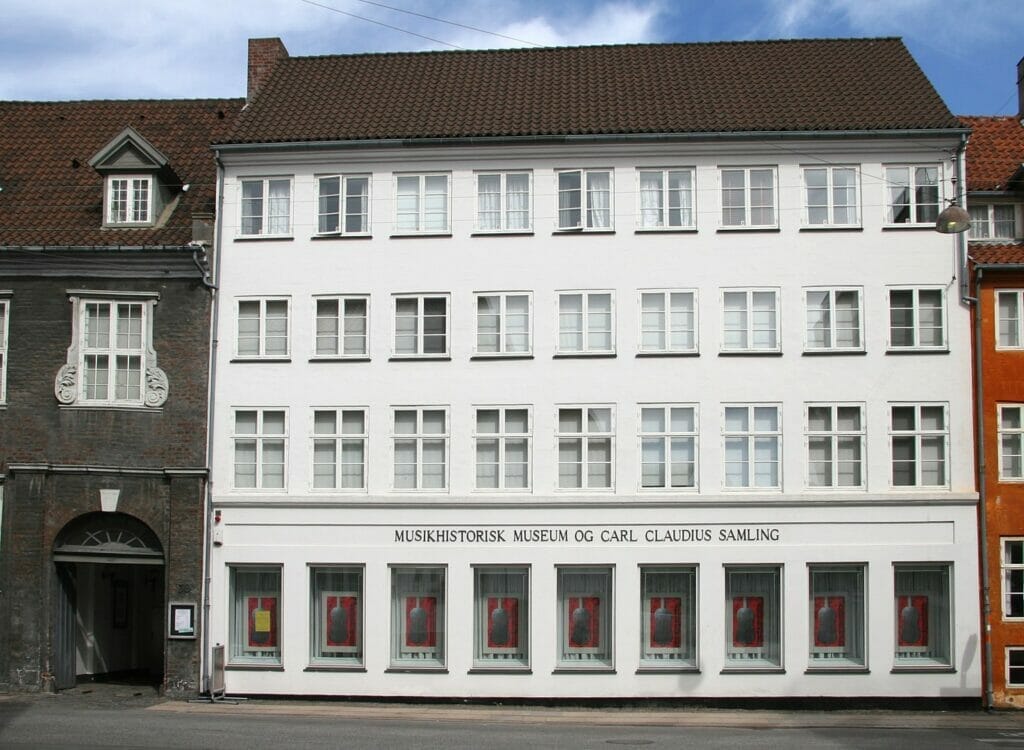 3. Free Things to Do in Copenhagen: Open Air Museum
Copenhagen's Open Air Museum is a real treasure and our favorite museum in Copenhagen.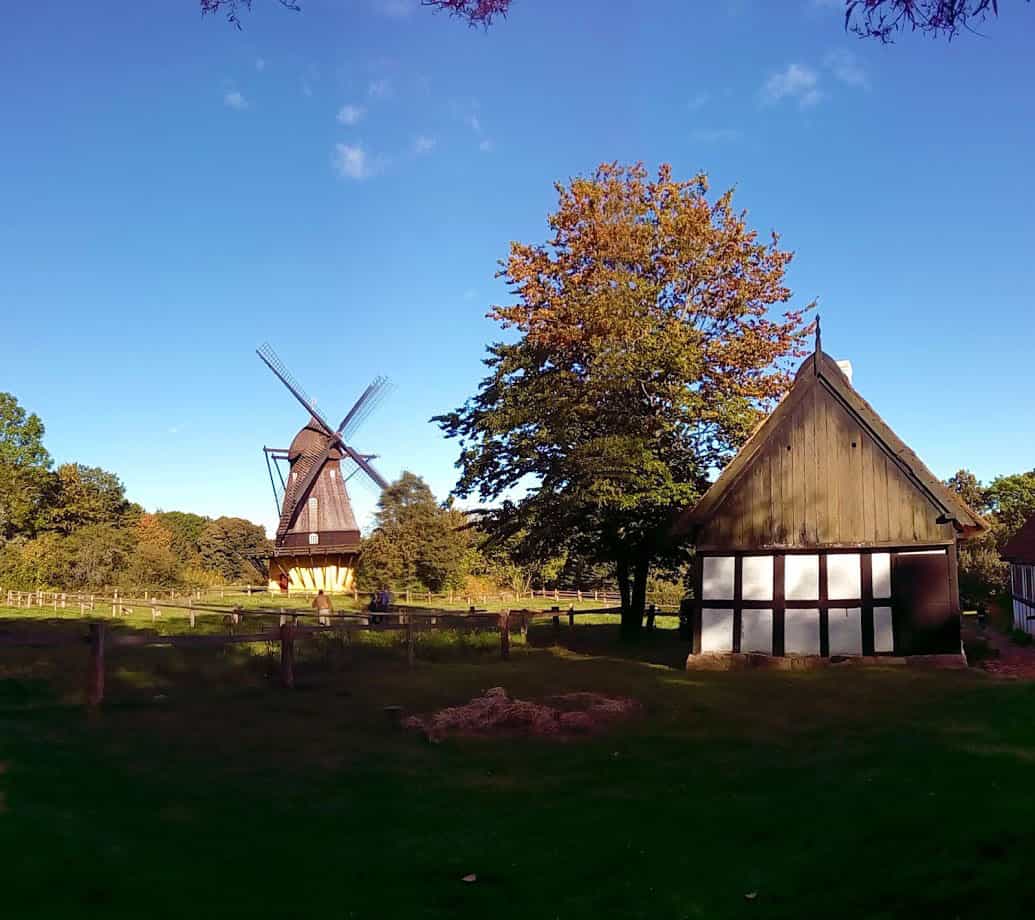 If you haven't heard of open air museums before, the concept is that there are buildings scattered around a property from different time periods in an area's history.
You get to wander around this property and go into each building as you put together a better idea in your head of what life would have been like in the past.
Copenhagen's Open Air Museum is a short bus ride from the city center and has some breathtaking views and beautiful buildings.
Spread over 86 acres, you could easily spend a whole day here – there's even more than just Denmark represented in the buildings, farms, and mills.
You'll also come across buildings from southern Sweden and northern Germany.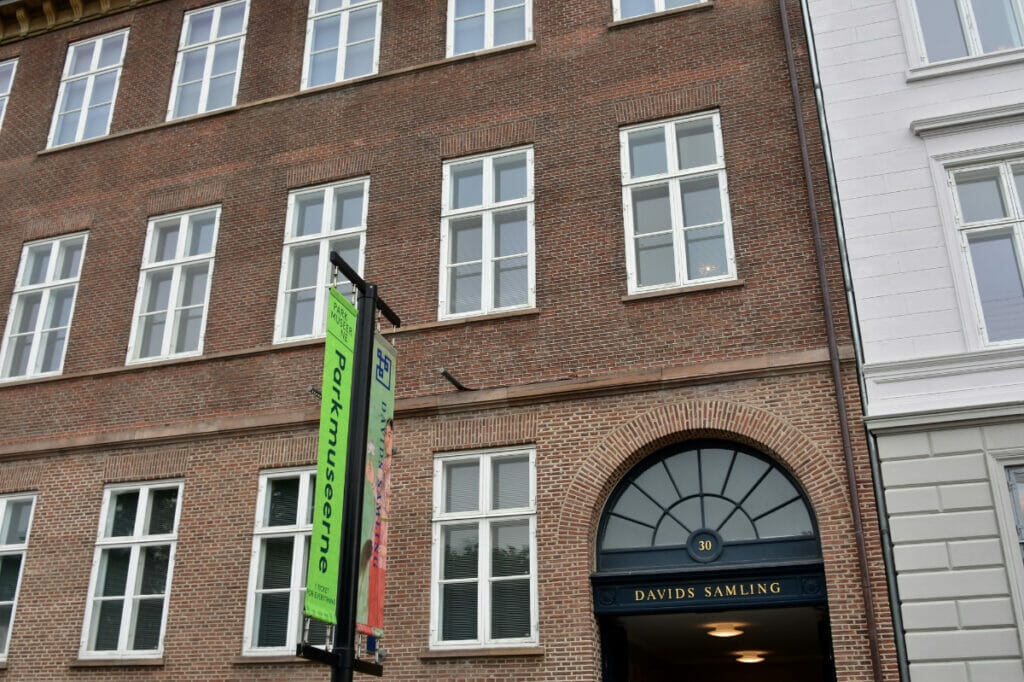 Described as the "most exclusive museum in Denmark," it's a surprise that this is a free museum in Copenhagen for the public to enjoy!
A fine art collection built around the private collections of a lawyer, you can find everything from Danish early modern art to Islamic art to other European art spanning the centuries.
Regular exhibitions means there's always something new to enjoy, and you can enjoy a free guided tour in English during the summer months (at other times of year, you can pay a small fee to book one of these).
5. National Gallery of Denmark
One of my favorite things to do in Copenhagen for free is the National Gallery of Denmark, also known as SMK (State Museum for Art).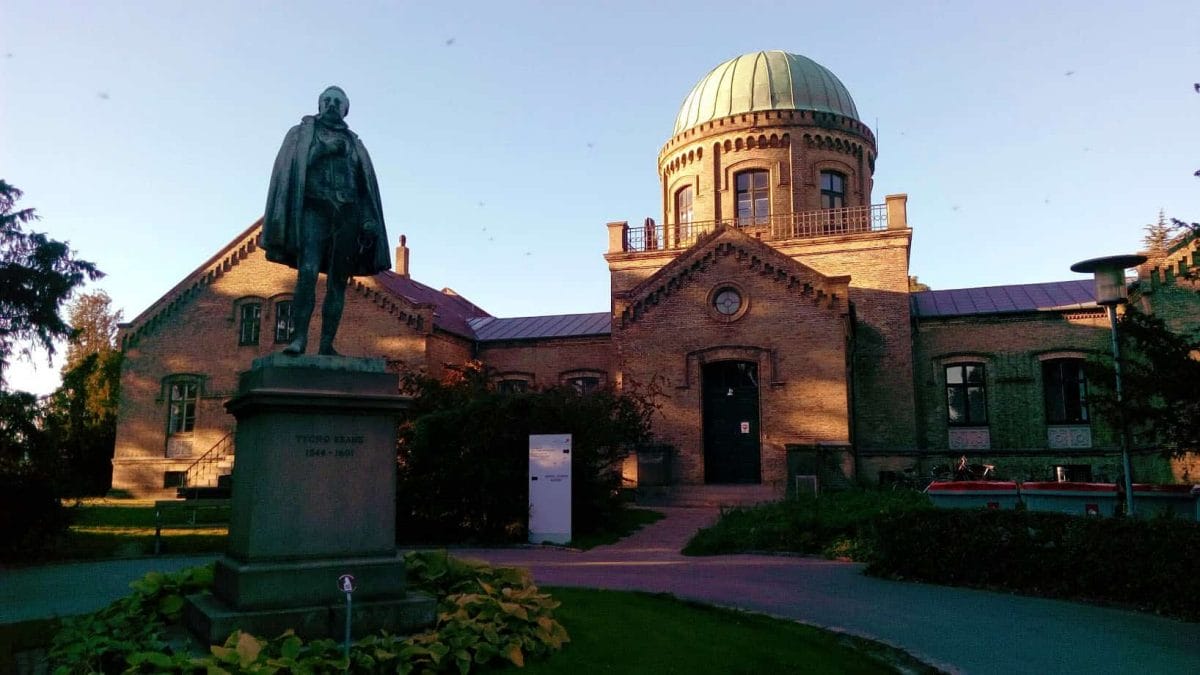 The entire thing is just gorgeous, and it has a wide variety of artwork spread around the museum.
Some of my favorite collections are the European Art that ranges from 1300 to 1800, as well as the Danish and Nordic art.
In addition to paintings, there are also sculptures, portraits, drawing, and plaster casters to really help make your visit to the National Gallery of Denmark as dynamic as possible.
The collection of art housed here dates back to around 1750 when the Danish king started creating a separate collection of paintings.
Over time, this grew into what the gallery holds today.
6. Museum of Copenhagen
Reopening in 2019 in Stormgade, the Museum of Copenhagen is a great free museum in Copenhagen that follows the history and culture of the city itself.
I always love going to city-specific museums because they go so much deeper into the history of the streets you've been walking on, the buildings you've been going in, and the attractions you've been going to.
The Museum of Copenhagen is responsible for preserving the heritage of Copenhagen through their efforts and exhibitions, as well as archaeology in Copenhagen and Frederiksberg.
The new museum is going to act as a local place for people to hang out, get to know the history of the area, and an important museum in the Cultural District.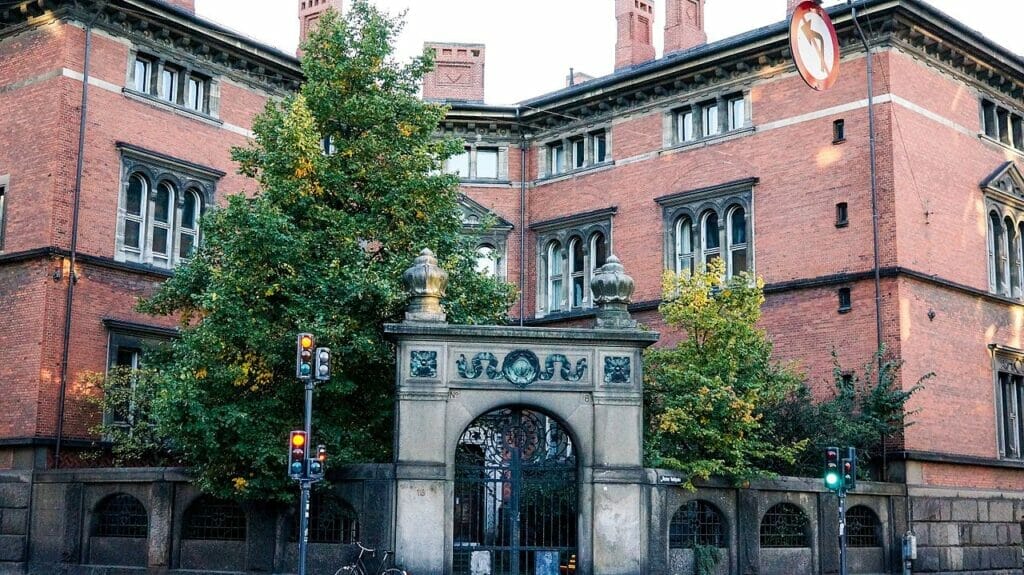 7. Royal Arsenal Museum
Also known as the Danish War Museum, history buffs looking to oggle at a bunch of weapons and learn the history of Denmark's military will feel right at home here.
The building that houses the museum was built in 1604, so you've already got a historic happening before you step foot into the exhibitions.
From learning about cannon warfare to following in the footsteps of a Danish soldier in the War in Afghanistan, the coverage of Denmark's military history is comprehensive and sobering.
There's also a rust chamber so you can see how wars have been fought in the water and on the shores for the past centuries.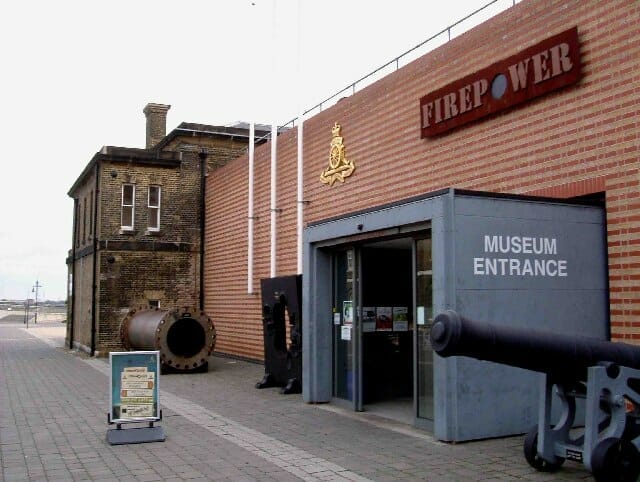 8. Hirschsprung Collection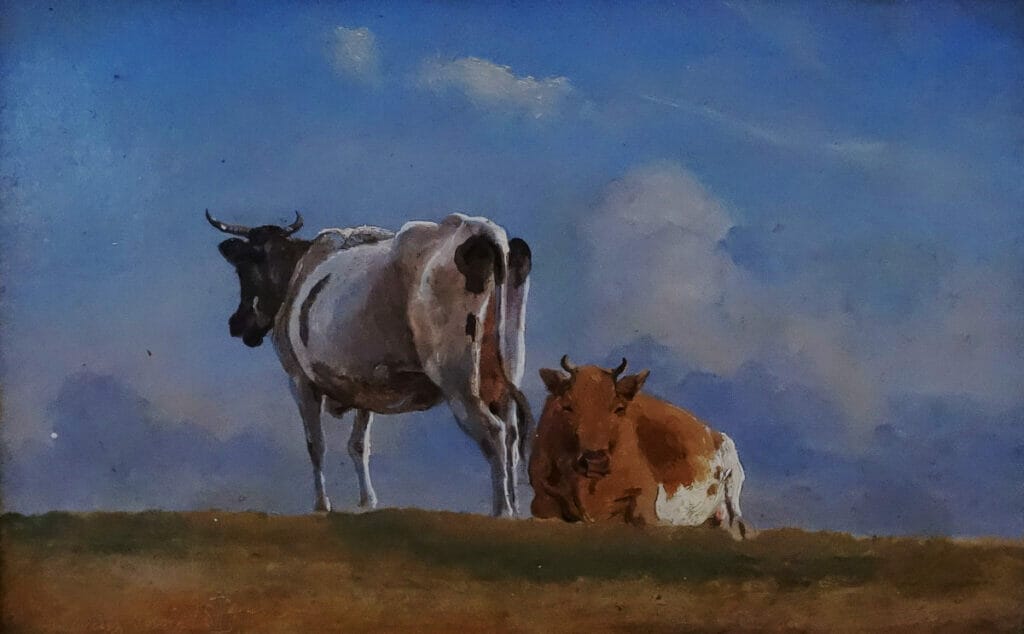 For a free thing to do in Copenhagen that's out of this world amazing, look no further than the unique art in the Hirschsprung Collection.
Now, one caveat is that the entrance to the actual museum isn't free, but you are welcome to explore the gardens for free and children are also free.
Inside the museum, Danish history is on show with works done by famous artists such as Eckersberg.
The time periods range from Danish's Golden Age to the Modern Breakthrough.
The museum is located in a park, which gives it a relaxing feel and means that the whole family doesn't have to go inside if some want to stay out and play while others meander through the galleries.
If you're wondering where the name comes from, the collection is that of Heinrich Hirschsprung, who was a tobacco manufacturer that donated his collection to Denmark in 1902 – talk about generous!
9. Ny Carlsberg Glyptotek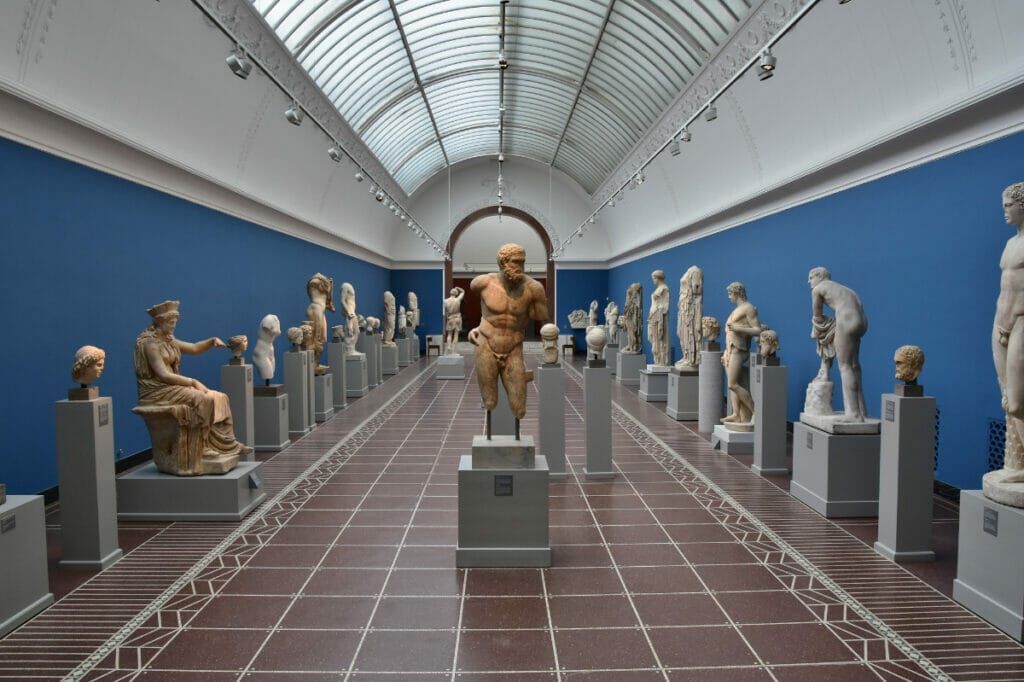 One of the most popular museums in Copenhagen, the Ny Carlsberg Glyptotek also has one of the best names around.
This museum is free in Copenhagen one day a week, so it's worth checking what that day is in advance if you want to see inside at no cost.
In addition to a stunning collection of art and sculpture, the best part is the internal courtyard featuring beautiful plants and sculptures.
Oh, and did I mention that the palms found in the courtyard are over 140 years old?
Those are some plants with some real staying power!
You can wander around the gardens on the outside of the Ny Carlsberg Glyptotek at any time, which is a great idea if the weather is nice.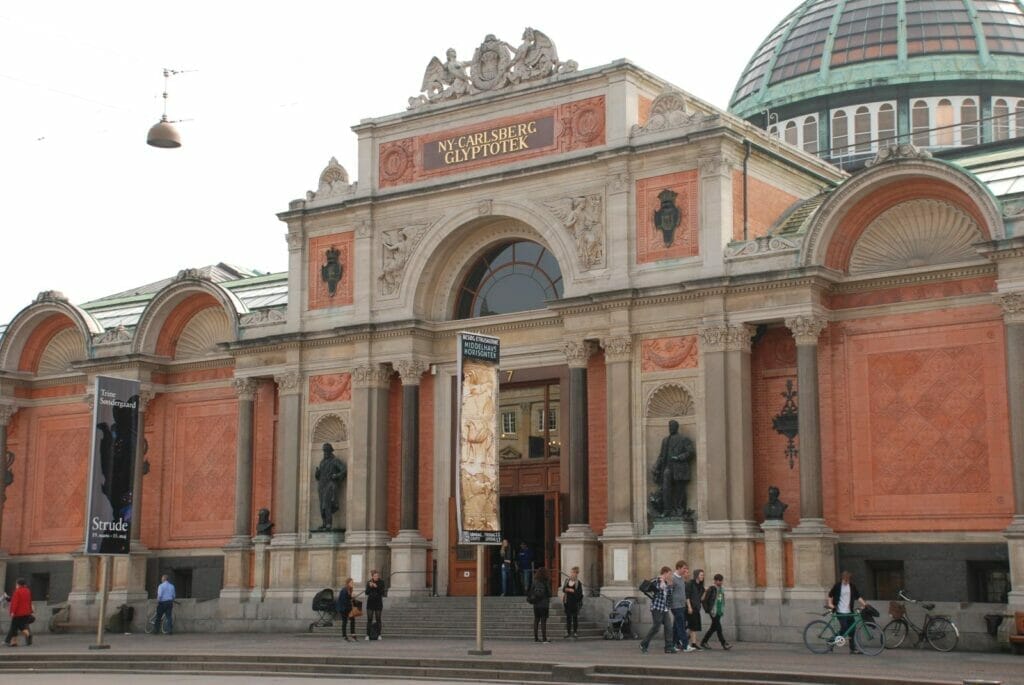 Free Parks and Gardens in Copenhagen
I could spend hours just roaming around Copenhagen's Botanical Garden – and I did!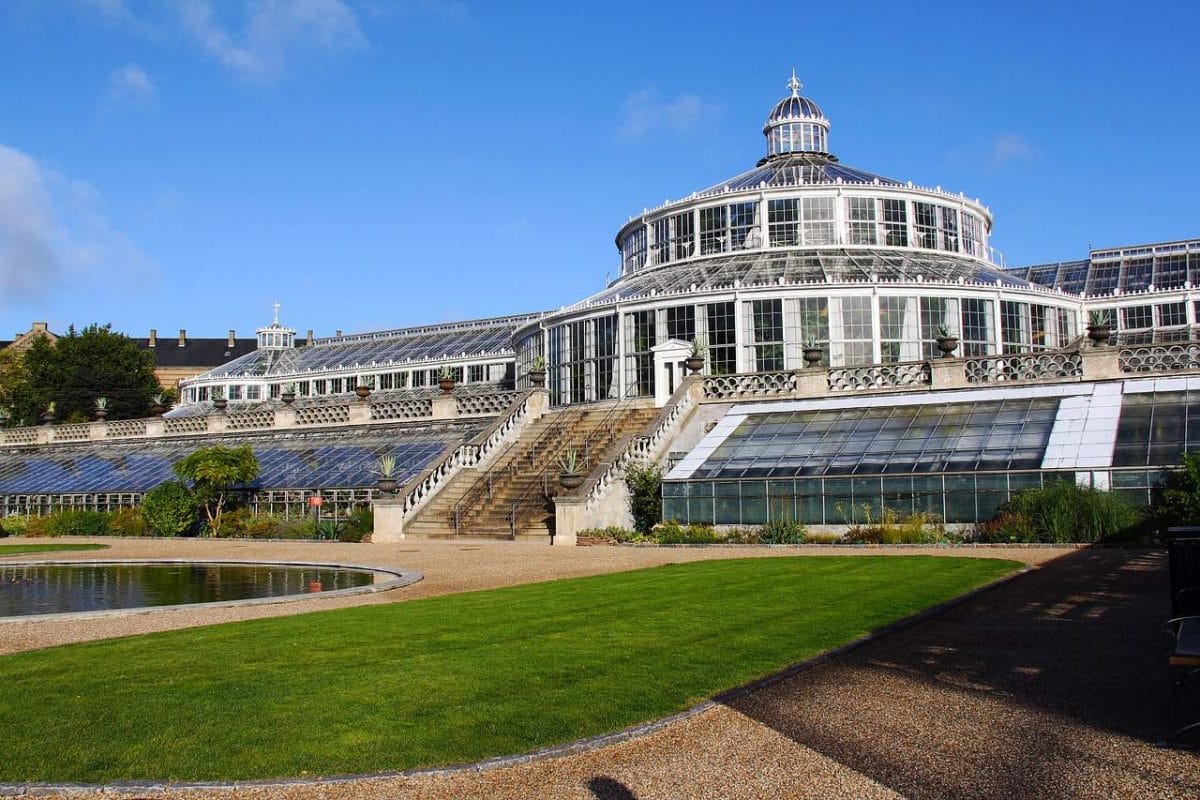 The garden is right in the center of Copenhagen making it a great place to enjoy your lunch or make a pit stop during the day.
The gardens are completely free and open to the public, and you'll also get to admire the historical glasshouses that date back to the late 1800s.
In fact, the park itself has a long history, as it was first established in 1600.
It wasn't until 1870 that it was moved to its permanent location (I'm unsure how you move a park, but apparently it can be done).
As you wander through the Botanical Garden, take note of the different sections featuring plants from different parts of the world.
You'll uncover the rock gardens, Danish plants, perennial plants and more.
Botanical Garden Copenhagen also opened a beautiful butterfly house in 2018, which offers you the chance to get up close and personal to some of the world's most beautiful fluttery creatures.
There's also a cafe in the gardens should you want to grab a quick snack.
11. Cheap things to do in Copenhagen: Vestre Cemetery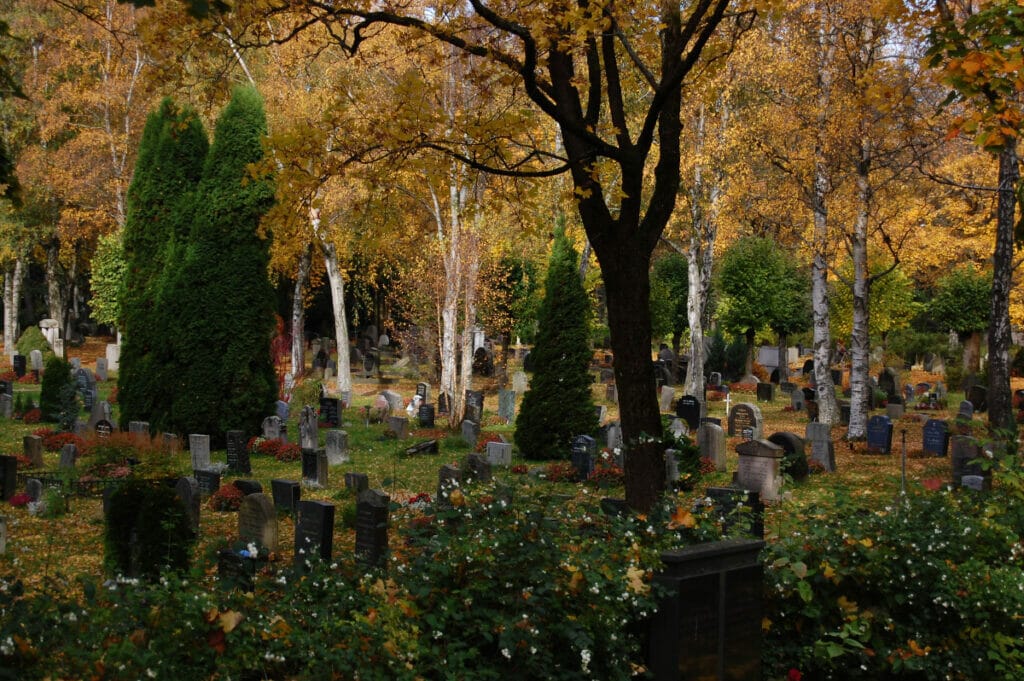 Okay, so maybe it's not a garden, but a cemetery with green space certainly fits into the "free parks and gardens in Copenhagen" list!
In fact, Vestre Cemetery is one of the largest cemeteries in all of Scandinavia, and you won't be alone exploring it as many locals use it for relaxing walks.
It was founded in 1870 to act as the central point for burying some of the cities most famous people, ranging from all different faiths and nationalities.
The cemetery is also used as the gravesite for over 9,000 Germans who lost their lives in World War II.
The cemetery is also home to famous Danes, including a polar explorer and prime ministers.
12. King's Gardens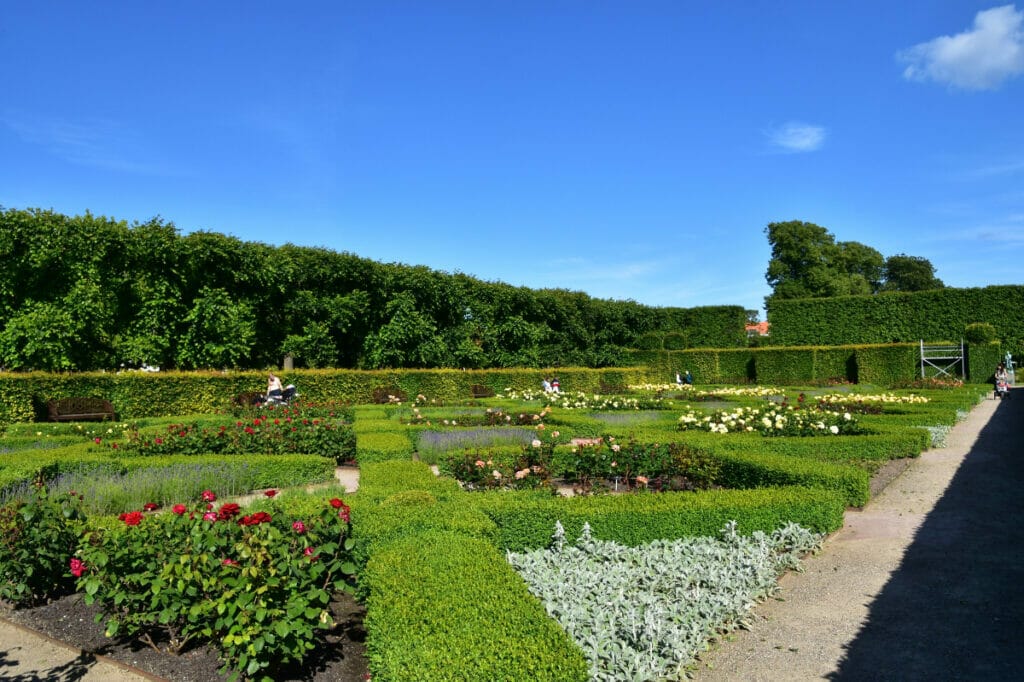 With a name like King's Gardens, it's no wonder that this park in Copenhagen is one of the most spectacular and one of the best Copenhagen free things to do.
It's said that over 2 million people visit the park annually, which King Christian IV would be very proud of (he was the brains behind the park, you see).
The style of the gardens is Renaissance and they are the oldest royal gardens in all of Denmark.
Within the garden you'll find plenty of space to kick back and relax, as well as monuments like the statue of Hans Christian Andersen.
There is also a rose garden, children's adventure playground and giant flowerbeds that are a real treat in the summer months (and in the Spring when blooming is quite literally in season).
If you want a beautiful, spacious, and come-as-you-are kind of park, the King's Gardens is it.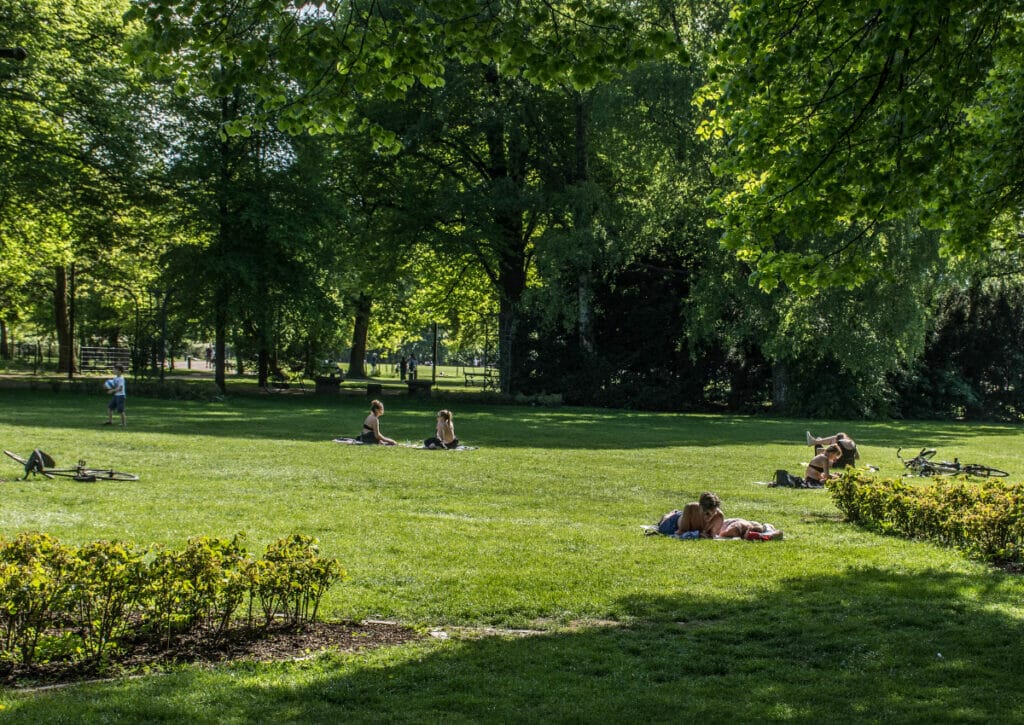 While it's not royal or one of the most beautiful, this park is the largest in Copenhagen and serves a fantastic purpose.
Right next to the National Stadium, this park is where you can come to take a walk, ride a bike (hello, you're in Copenhagen – must do as the Danes do!) or take part in sporting events.
If you visit on a weekend, you'll find local children enthralled in games on the lawn, and you may be lucky enough to stop by when there's some dancing going on.
To get the true vibe of what it's like to live in Copenhagen, make this your next stop!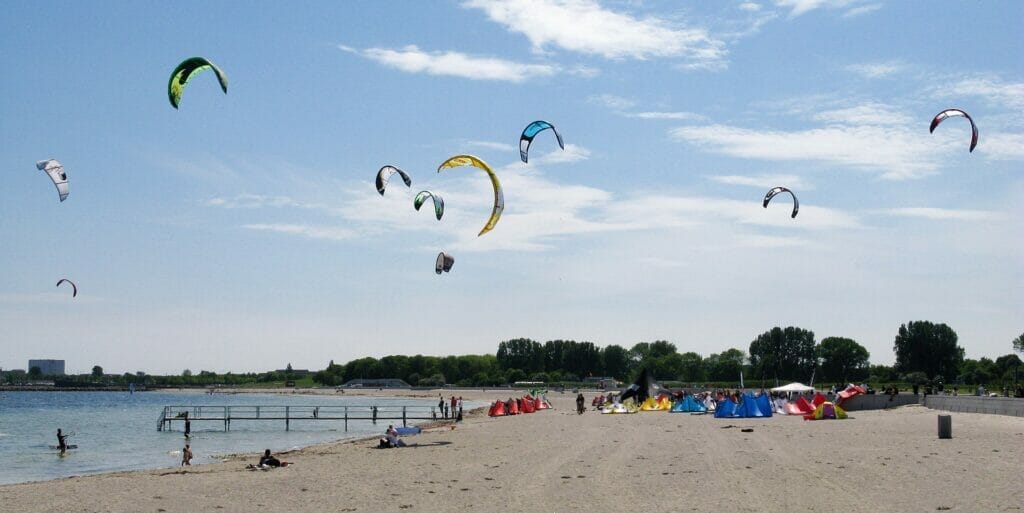 Listen, I'm going to be honest with you.
I spend basically all of my time in any city I go to looking for a beach.
Maybe it's because I grew up in Florida or maybe it's because I don't like being landlocked, but I am all about the sand.
And luckily, Copenhagen understands my plight and has provided me (and you) with a free beach park – Amager Beach Park.
Okay, so it's an artificial island, but you've got your sand dunes, you've got your children's friendly swim areas, and you've got your area for catching and throwing balls like you're in some sort of family film so what's not to love?
For real, though, Amager Beach Park is the best place to go in Copenhagen when the sea is calling you and you just want to sunbathe, kayak, surf or just go for a gentle swim in the water.
It probably goes without saying that summer is the most popular time here when the weather is warm and the days are long.
15. Assistens Cemetery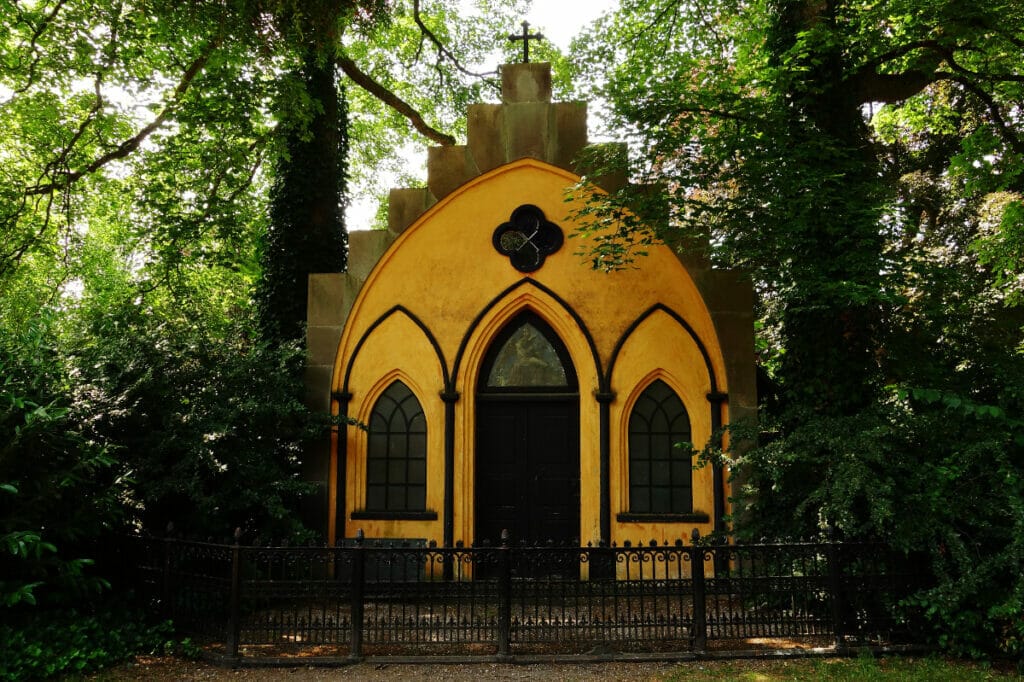 Another cemetery?!
Yes, another!
The most popular, in fact.
Assistens Cemetery is the final resting place of famous writer Hans Christen Andersen, as well as other important Danes who have made their mark on modern society.
While you might think of a cemetery as dull and brown in your head, Assistens Cemetery is anything but.
This lush, green oasis is the perfect spot to reflect on your trip to Copenhagen, your next steps, or pay tribute to the big players in Danish history.
You can lay on the grass and enjoy the atmosphere in the Summer and Spring, or visit in the Fall for some breathtaking colors.
Oh and winter?
Gorgeous snowy landscape for two, please!
Free Attractions in Copenhagen
16. Visit the Little Mermaid
Let's face it -the Little Mermaid statue in Copenhagen is on all the postcards and one of the best free activities in Copenhagen.
And for Little Mermaid lovers like me, it's the one thing that drew us to Copenhagen in the first place.
Visiting the Little Mermaid statue, luckily, is completely free and you'll be joined by dozens of your closest friends doing the same thing and trying to get a closer look!
Unless, of course, you go to Copenhagen in winter when it's like freezing degrees and everyone is too smart to sit outside near the water.
The Little Mermaid was unveiled in 1913 after being created by Edvard Eriksen.
This now-Copenhagen icon is based on the fairytale by Hans Christian Andersen of the same name.
You'll find the statue on the waterline at Langelinie Promenade, and while it has been defaced many times over the years, it still remains standing (though it is currently a copy of the original because ain't nobody got time for people to be sawing its head off like has been done previously…)
We visited the Little Mermaid statue and left ourselves plenty of times to get the pictures we wanted without fighting the crowds.
A few yards away from the statue are other rocks that you can sit on while sketching the statue or just appreciating the peaceful views of the water lapping at the shore.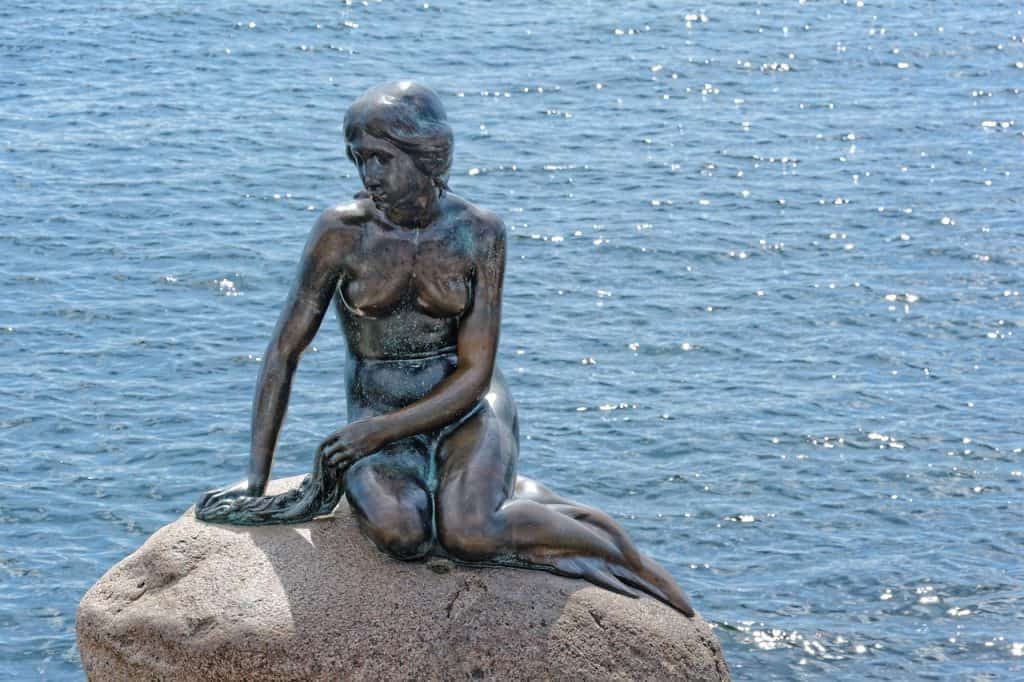 17. Swim in Fresh Water
If you're traveling to Copenhagen in the Spring (probably the later months, to be honest) or the summer, you should take advantage of the chance to cool off in fresh water at Amager Beach Park.
Not only is it a hub for loads of free activities in general, but getting the chance to put on your swimsuit and be one with the fishies (for a moment) is a fantastic way to make memories on your Copenhagen vacation.
This isn't just something free to do in Copenhagen for tourists – it's a popular hangout spot for the locals who need to refresh and relax.
Getting to the park is easy with its three metro stations spread along the dunes, and I truly think that doing something nature-based is the best way to enjoy Copenhagen in a whole new light.
18. Go to Christiana
Visiting Christiana is a controversial part of visiting Copenhagen, but it is free and I wanted to include it so you know exactly what you're in for.
This part of Copenhagen was founded in 1971 and became known as the place to buy drugs freely in Copenhagen.
Today, this part of the city operates on different rules than the rest of Copenhagen and is still known for the drugs available.
However, interestingly, the area is visited by thousands of tourists throughout the year and you can even take a guided tour.
It's important to read the signs that the local residents have set up regarding how to behave inside the area, including taking no photographs, but if you're looking for free things to do in Copenhagen that's a bit off the beaten path, consider it as an option!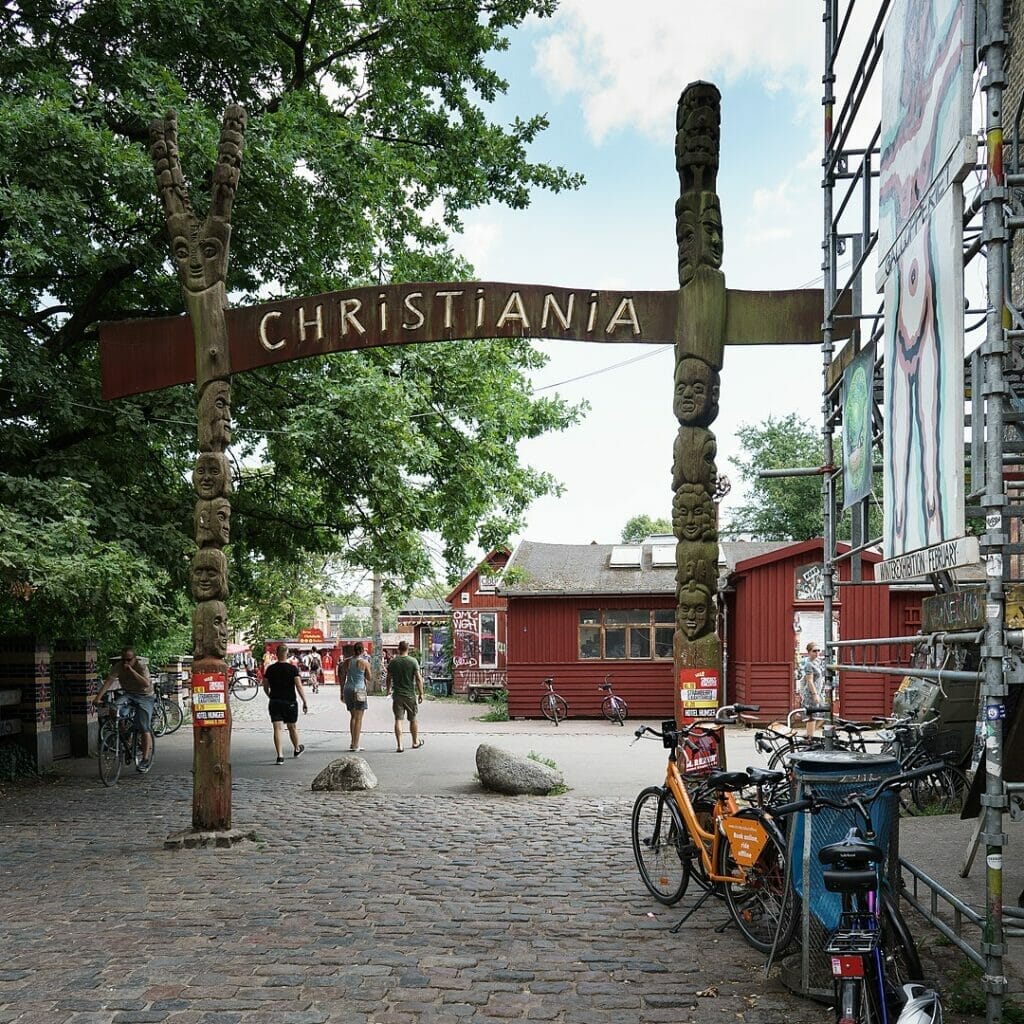 19. Watch the Changing of the Guard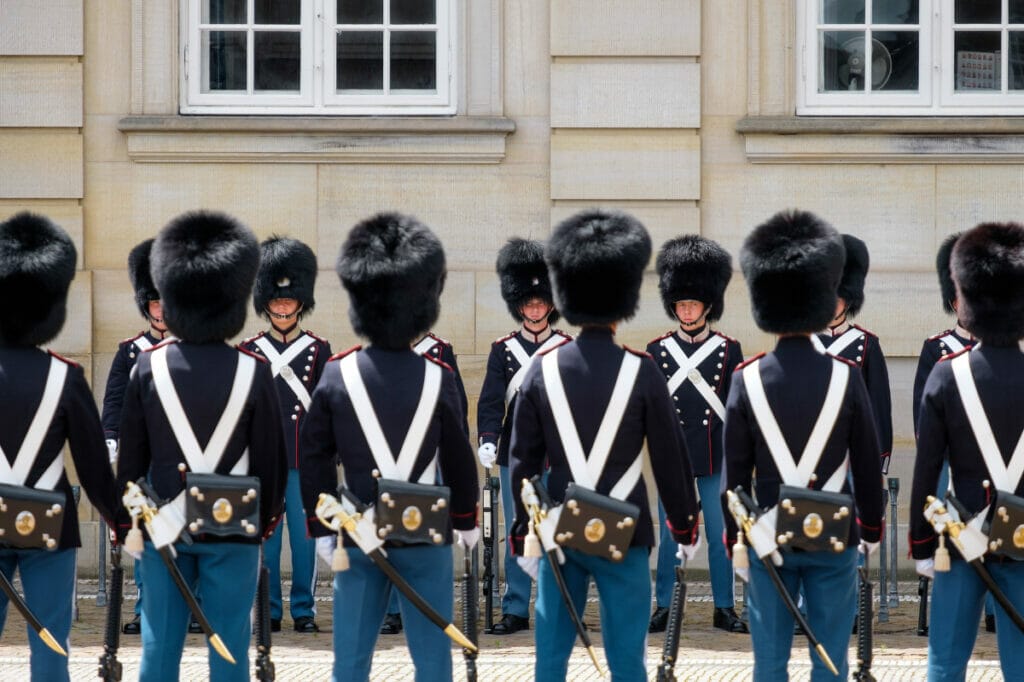 Did you know that you can see the Changing of the Guard in Copenhagen?
I've always thought of the Changing of the Guard as a British thing, but they do it in Copenhagen too in front of one of the royal residences.
That residence is called Amalienborg Palace, and the Danish Royal Guard march in front of it every day around noon.
The march starts in front of Rosenborg Castle, and it takes them about half an hour to get to the front of the palace.
The music and the amount of guards there will depend on who is actually in residence at the Palace at that time.
If no one is actually in, they're not going to pull out ALL the stops, just some of them.
Because Amalienborg Palace is the winter home of the Danish royal family, it's possible to see a full changing of the guard ceremony from September to April each year.
In the summer months, a limited ceremony is run.
20. Go to the Beach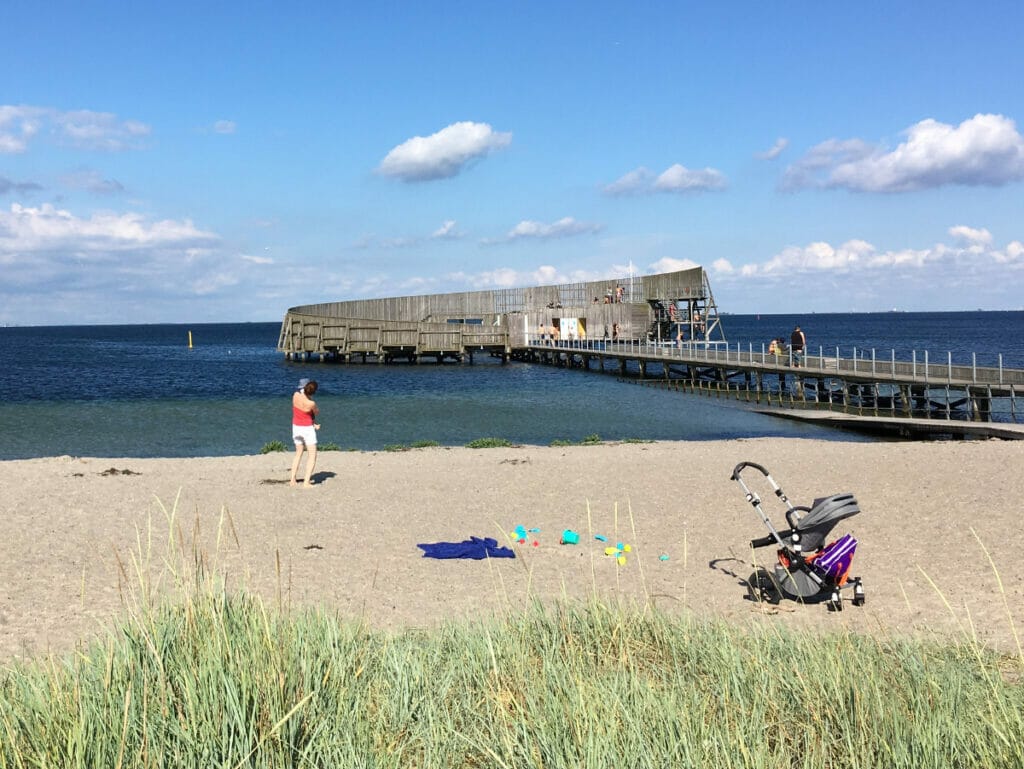 Let's go to the beach, beach, let's go get away – to the sands in Copenhagen, that is!
Did you know that Copenhagen has a beach?
Because I didn't.
That is not at all the first thing I think of when you're like, "Hey, Kalyn, want to go to Copenhagen?" but it turns out I knew basically nothing about Copenhagen so why was I surprised that I didn't know Copenhagen had beaches?
And sure, they're not beaches like tropical island beaches where the palm trees sway in the white sands, but they are beaches where you can bring a towel and lay out and sunbathe in the summer months or walk along all bundled in your winter gear wishing it was summer.
Some of the best beaches in Copenhagen include: Bellevue Beach, Harbour Bath Islands, Kastrup Sea Bath, Amager Beach Park, Charlottenlund Beach.
Best of all, hanging out on the beach is free in most places in Copenhagen so you don't have a spend a dime to enjoy yourself here.
While not all of Christiansborg Palace is free to visitors, it's on my list because you get get into the Palace Chapel for free, as well as into the public galleries when Parliament is in session.
In general, I think it's a fantastic piece of Danish government and history that is worth a visit even if you don't quite have the funds to go in.
In addition to holding Danish Parliament, the palace acts as a place for the Queen of Denmark to carry out her duties, and there are also royal rooms where paying visitors can check out paintings, royal artefacts and more.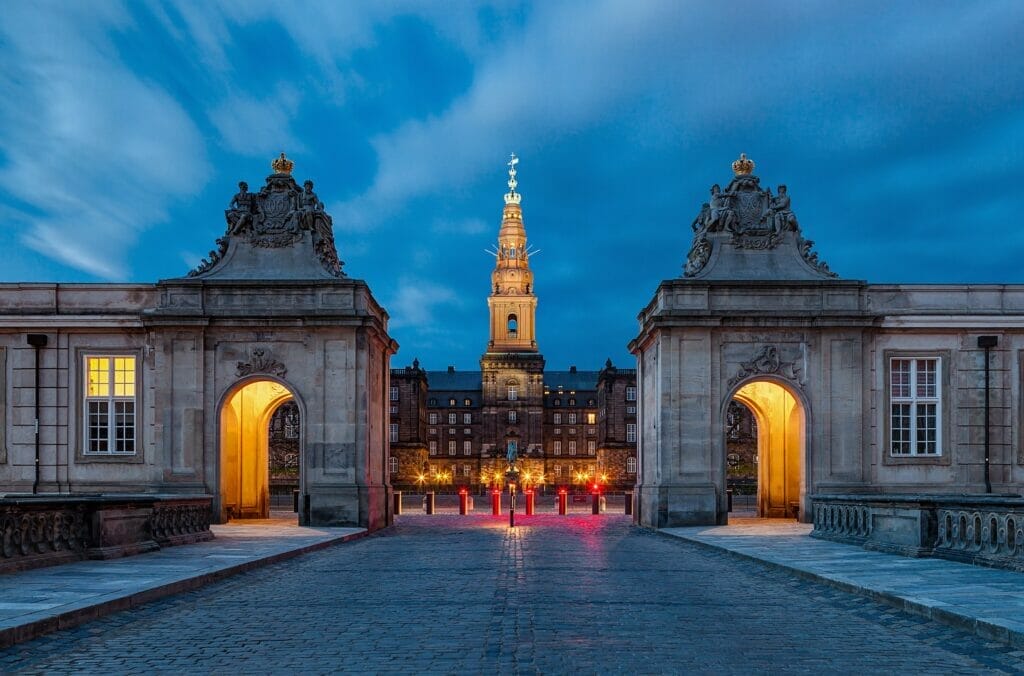 22. Walk along Nyhavn
If you've seen a picture of a traveler in Copenhagen, there's almost a 99% chance you've seen a picture of Nyhavn.
This colorful harbor area is super Instagrammable and also just plain cool.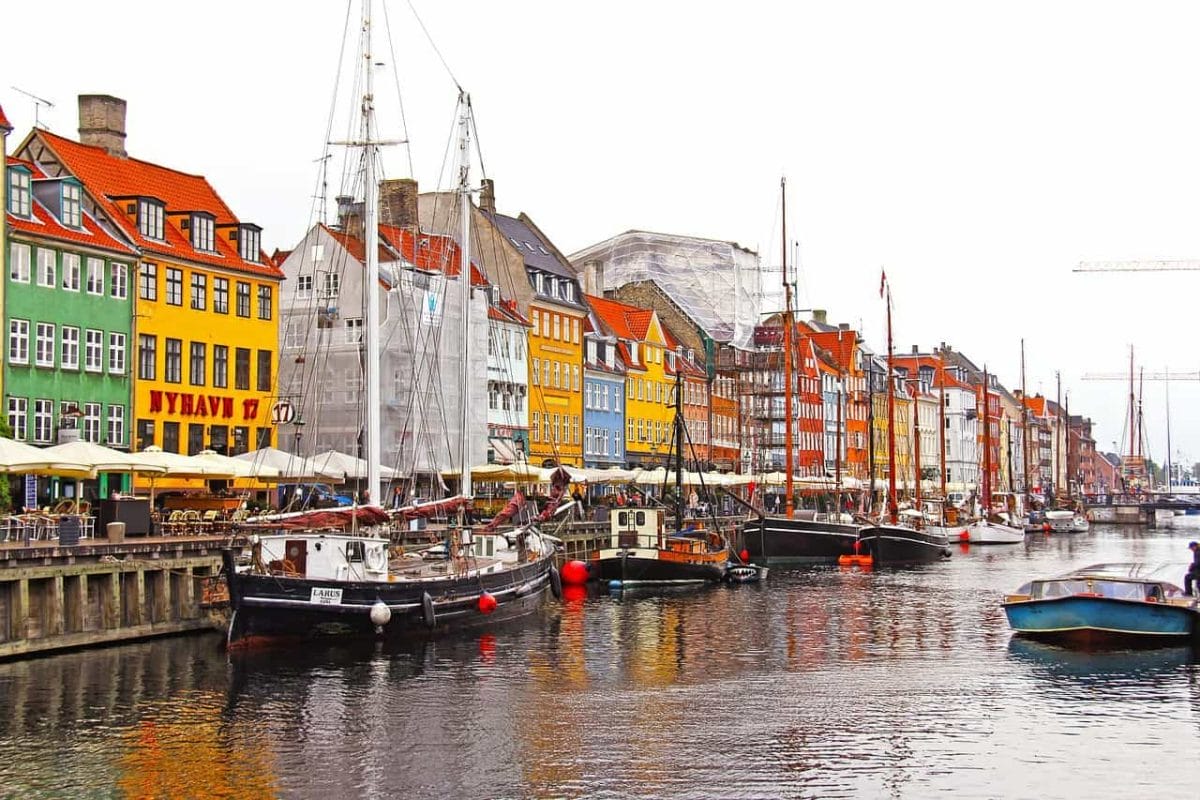 It used to be a commercial port filled with sailors and their families, but today it's a pretty popular spot for drinking, dining and watching the world go by.
If you're into fairy tale history, Hans Christian Andersen used to live at Number 20 and is where he wrote many of his fairy tales.
If you visit Copenhagen in the summer, Nyhavn is perfect for outdoor eating and generally strolling along in the good weather.
In the winter, however, when the weather takes a turn, Nyhavn comes alive with the smells and sounds of a Christmas market.
23. Window shop on Stroget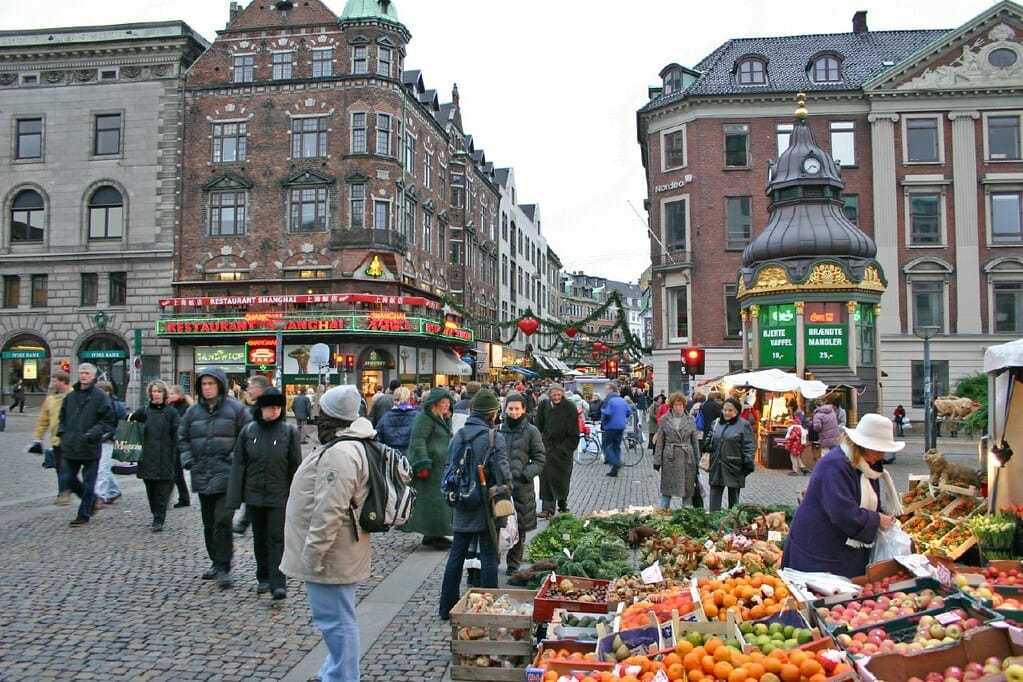 Now I know to some people, window shopping is one of the worst free things to do in Copenhagen.
They can't possibly stand the idea of walking by something and not immediately buying it, and while I totally get you people, I've included it for those of you who do happily window shop and can truly keep it a free event.
The best place to browse Copenhagen's best brands and stores is Stroget, an approximately 1 kilometer shopping street that's completely pedestrianized and contains leading brands like Prada, Gucci, and Mulberry.
If you're wanting to window shop on an even lower budget, there are also budget friendly stores so you can make a real Christmas list rather than simply dreaming.
There's a high chance you'll end up on Stroget at some point during your stay in Copenhagen, as it's a main road that leads through town, so if you're not good at window shopping and on a strict budget, make sure to avert your eyes!
Free Events in Copenhagen
Summer is the most popular time for free movies in parks across Copenhagen, so if you're visiting in the warmer months make sure to check event listings ahead of time.
Some of the films might have English subtitles so visitors can enjoy, but even if not – there's something to be said about ending the day relaxing on a bed of soft grass while enjoying the sights and sounds of a movie in the park.
Some of the most popular movie screenings take place in Fælledparken, the park we talked about earlier that was constructed in the early 1900s.
The screenings are held by a Danish television station, and you're more than welcome to bring popcorn and refreshments to enjoy your evening.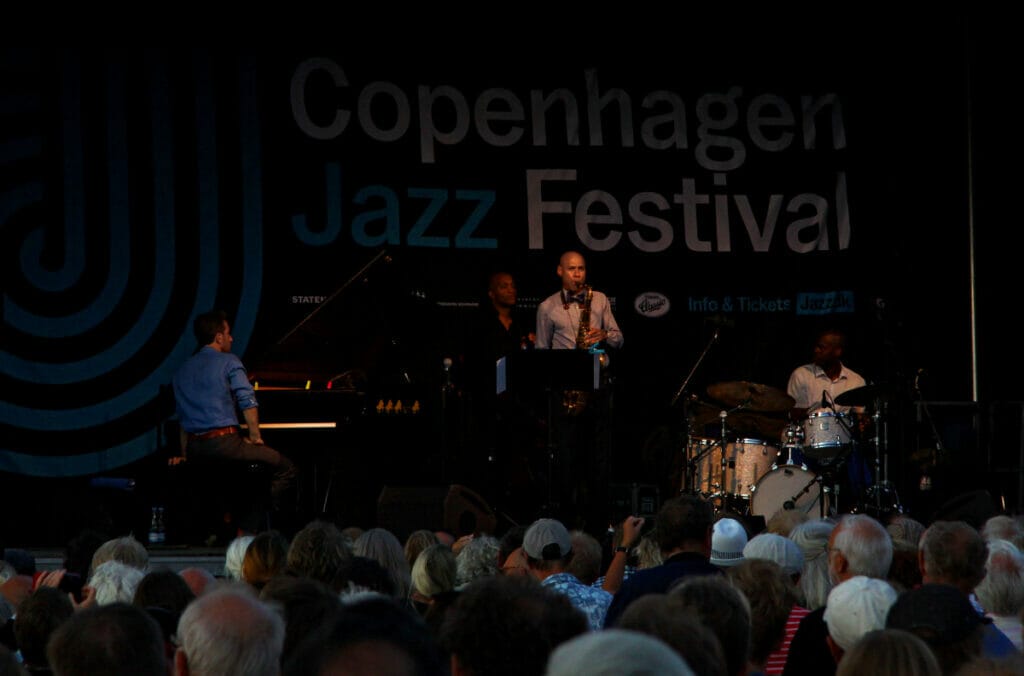 Ready for one of the biggest jazz festivals in all of Europe?
Every July, the best free thing to do in Copenhagen is to check out the musicians that make this festival such a success.
The festival has been running for over 40 years, and in that time it has amassed such a following that recent turnouts are well over 200,000 people.
The festival works by basically filling up restaurants, bars, cafes and outdoor spaces with jazz players all throughout the festival so you can get your fill in no matter where you're staying in the city.
There are official guides to help you figure out where things are happening, and if you're traveling to Copenhagen with kids, you'll be pleased to know that there are plenty kid-friendly venues where the little ones can get involved as well.
Music is a true uniting force across Europe and the world, which makes the Copenhagen Jazz Festival one of my most highly recommended free things to do in the city.
26. Concerts at Tivoli Gardens
The free concerts at Tivoli Gardens are usually free when entrance to Tivoli is already included, so it may not be the best free thing to do in Copenhagen if you're not already planning on going to Tivoli Gardens.
If you are, however, this is a real bargain and chance to explore Copenhagen in a whole different way.
Throughout the year, particularly in the summer, Tivoli Gardens has open air concerts at Friday Rock, a popular music venue in the city.
It attracts rock, pop, rap and contemporary musical artists from all over the world, and is definitely a must-do for visitors to Copenhagen.
Tivoli Gardens also comes to life with classical and Christmas concerts that are included in entrance to the amusement park during the winter so you're not missing out if you aren't a summer visitor.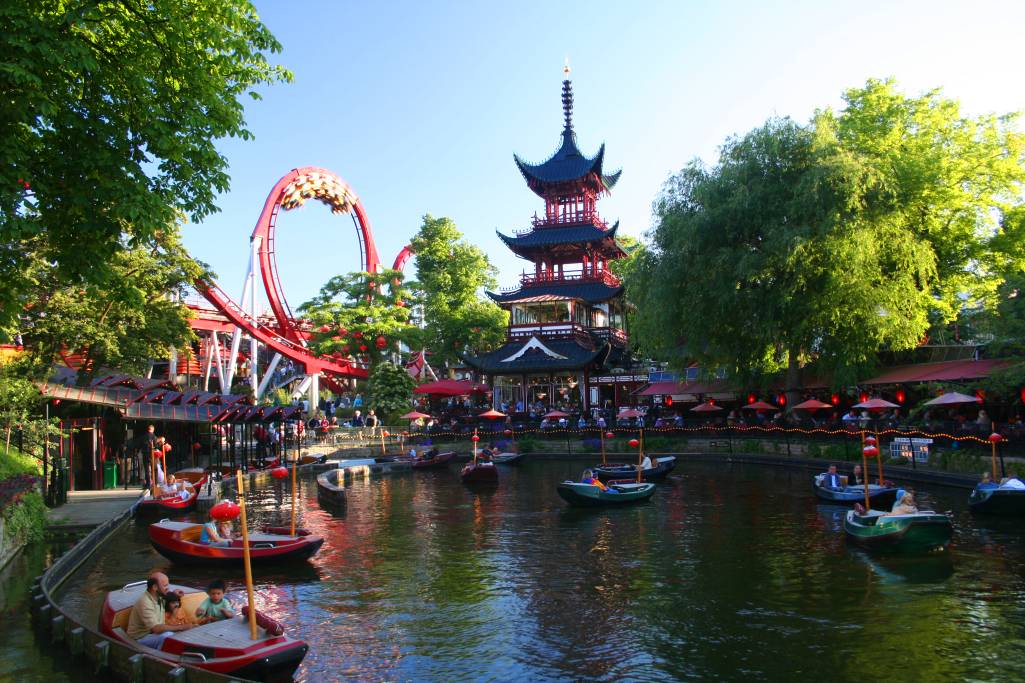 27. Aarhus Festival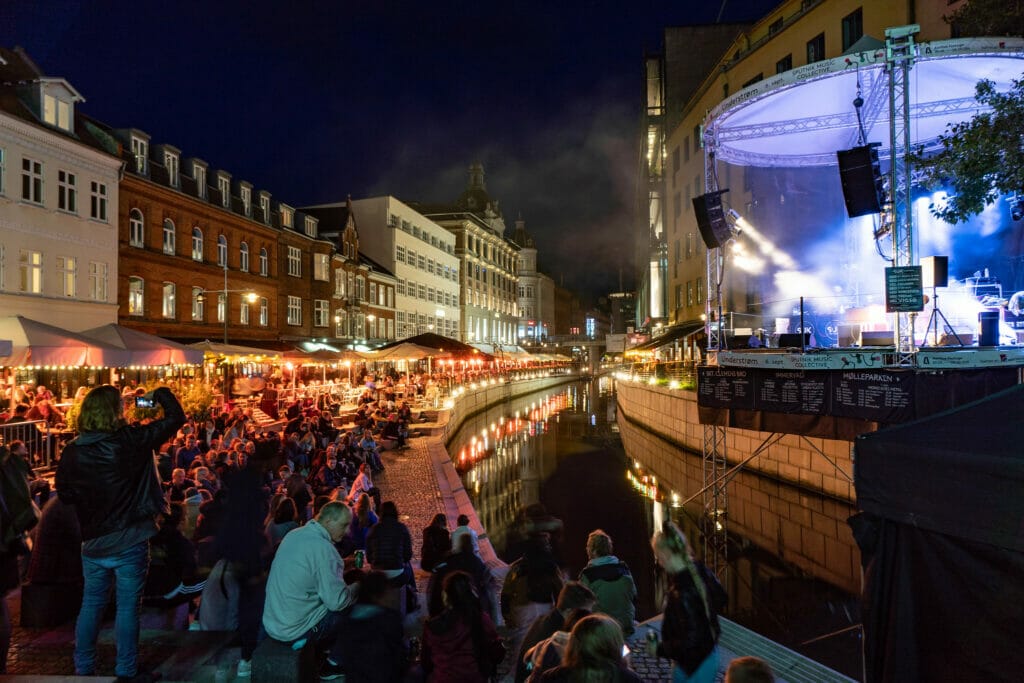 Okay, the Aarhus Festival isn't actually in Copenhagen, but there's a direct train that runs from Copenhagen to Aarhus and I think it's worth a mention as one of the best free festivals in Denmark.
The Aarhus Festival takes place every year for 10 days in August and September, with the purpose of bringing local residents and visitors together in the celebration of art, culture, and creativity.
Each year has a different theme so every year has different events centered around it, but you can expect to really feel a positive energy surrounding the festival and the venues that host events.
Eat your way through markets, listen to a talk on Danish food or simply listen to the sounds of an international musician as you relax on a lawn.
28. Christmas Markets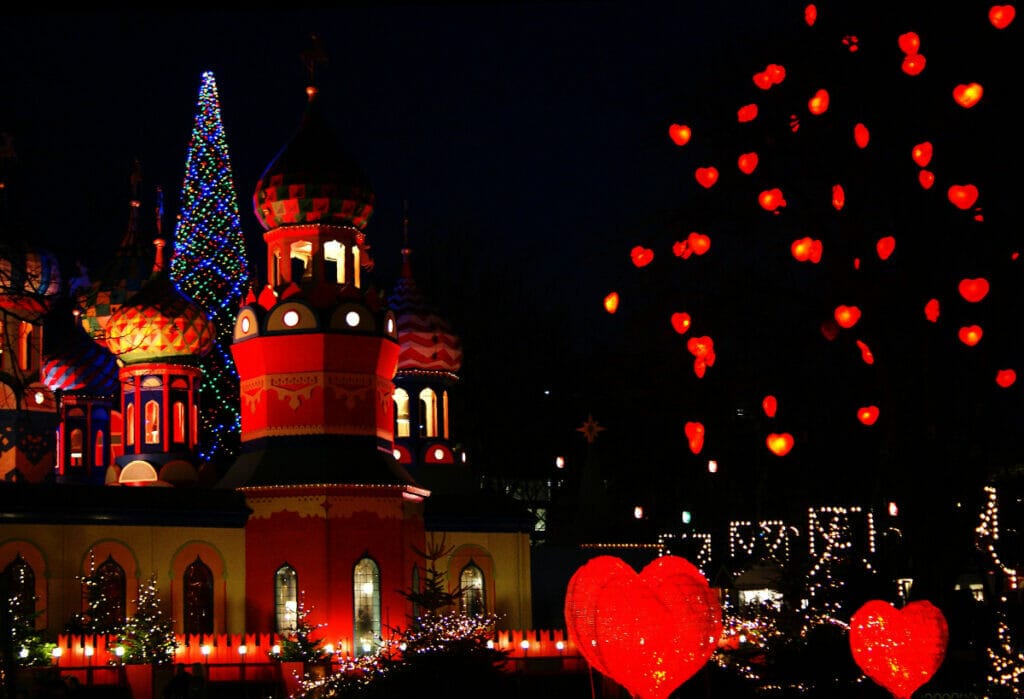 When the weather turns cold in Copenhagen, the Christmas markets come out!
Copenhagen at Christmas is one of the most joyous places to be with traditional Christmas market stalls scattered around the city.
Due to the open nature of Christmas markets, there are no fees to attend – simply show up, wander around and peruse the various offerings.
You might be tempted with a cup of hot chocolate or other holiday treat, but there's no pressure to buy anything and you are free to walk around and enjoy the holiday atmosphere.
One of the most popular places to visit Copenhagen's Christmas markets is in Nyhavn, so head that way for great pictures and an experience you'll never forget.