One of the hardest parts about living in London is honestly deciding what to pack for London in the fall.
Whether you're a study abroad student in London or coming over for a quick visit, the weather is so unpredictable that I'm convinced meteorologists just spend their time coming up with random forecasts to see who is closest, and it's no surprise that so many people are searching for a London packing list for fall.
For example, here is the forecast from Monday:
"Cloudy with, occasionally heavy, outbreaks of rain across central, southern, and eastern England with a risk of thunder in the far southeast. Brighter in Wales and the far west later. Elsewhere, will see sunny spells."
So, you're telling me it's going to be cloudy, rainy, "brighter" (is that even a real forecast term?), sunny, and potentially filled with thunderstorms? THANK YOU FOR CLEARING THAT UP.
Hey, sidenote! If you're traveling to the UK or live in the UK, whether for a short period of time or as an expat, why don't you join my Facebook group where you can ask questions, get advice or just look at pretty pictures of this part of the world! Just click here to request to join and I'll add you!
With that in mind, here is an essential packing list for London in the fall (or an essential packing list for London in the autumn, depending on what you choose to call this time of year).
It's filled with my favorite pieces of clothing, accessories and other items that are going to make your experience packing to go to London in the fall so much easier.
A sturdy rain jacket: It's not always raining in the UK, but when it does, it's a prolonged 'spitting' type of rain that goes on and on and makes you want to sacrifice anything important to you to just make it stop.
If you're coming in the beginning of the autumn, consider a light and colorful rain jacket like this one. If you're coming closer to the end of the fall months, put a sturdy rain jacket like this one to the top of your London packing list for the autumn.
Cardigans: Because you never quite know what the weather will do, layers are always the best option. Bring items like these cardigans you can easily slip on and off or over or under other pieces of clothing.
Don't just show up in a thin long sleeve shirt or a bulky sweater with nothing else in your arsenal because that will be the exact day the weather does the opposite.
Thick socks: I adore fuzzy socks in London in the autumn because they are a great barrier to the cold and wet, and also when you get inside and take off your shoes you're suddenly the talk of the household.
I love cute patterns like these ones and these ones, but they also sell more plain thick socks like these ones that my husband wears if you don't actually want all of the fuzzy sock attention.
Waterproof shoes: I don't see many people wearing actual rainboots in London except if you're going on a walk because they're sort of impractical to wear to work (hey guys, it's me, just casually showing up in my whale rain boots…).
However, that shouldn't stop you from making sure your footwear is waterproof.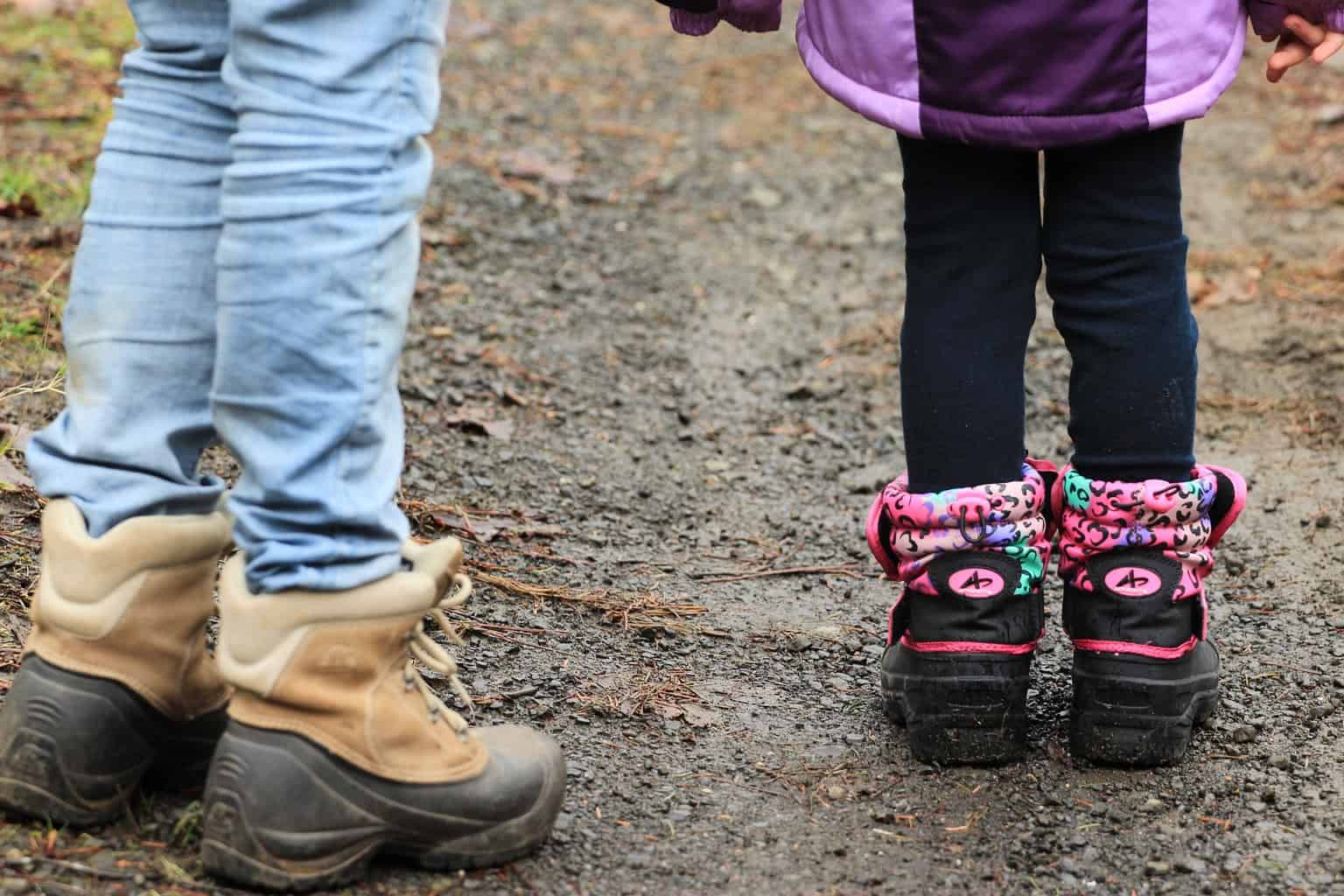 My husband lives and dies by his waterproof sneakers (this pair) and I'm eyeing up this pair for myself for ultimate comfort and dry feet. Besides, what's the point of a thick sock in your shoe if it's just going to set soaking wet?
Jeggings: Like, OKAY, I KNOW, jeggings are not fashionable (or are they?). But I hate jeans, they're so stuffy and don't really allow for my stomach to expand like I need after I've eaten a particularly heavy lunch.
Instead, I wear dark jeggings like these ones in mostly black. You can't tell that they're not jeans, but they're way more stretchy than jeans and give me some room to grow.
Camera: This goes without saying any time of the year, but autumn in the UK can be pretty magical, and you can't always capture the colors correctly with a smartphone.
Bring the best reasonably-sized camera you have and your post-trip photo album(and all of the friends you make sit through it) will thank you.
Lightweight backpack: Whether you're on a walk through Westminster or just sipping coffee in a local cafe, carrying your stuff around in a lightweight backpack is the best way to make sure you have your layers at a moment's notice.
I use this one from Amazon, and I love the dozens of patterns available and how easy it is to use (I also LOVE its pocket configuration, which is a big deal to me).
Guidemaps with opening hours: Especially if you're coming at the end of the summer, many tourist attractions will be changing their hours over from the summer.
Make sure you're up-to-date on the opening hours of anything you want to see so you don't find yourself showing up too late (or expecting it to be open too early).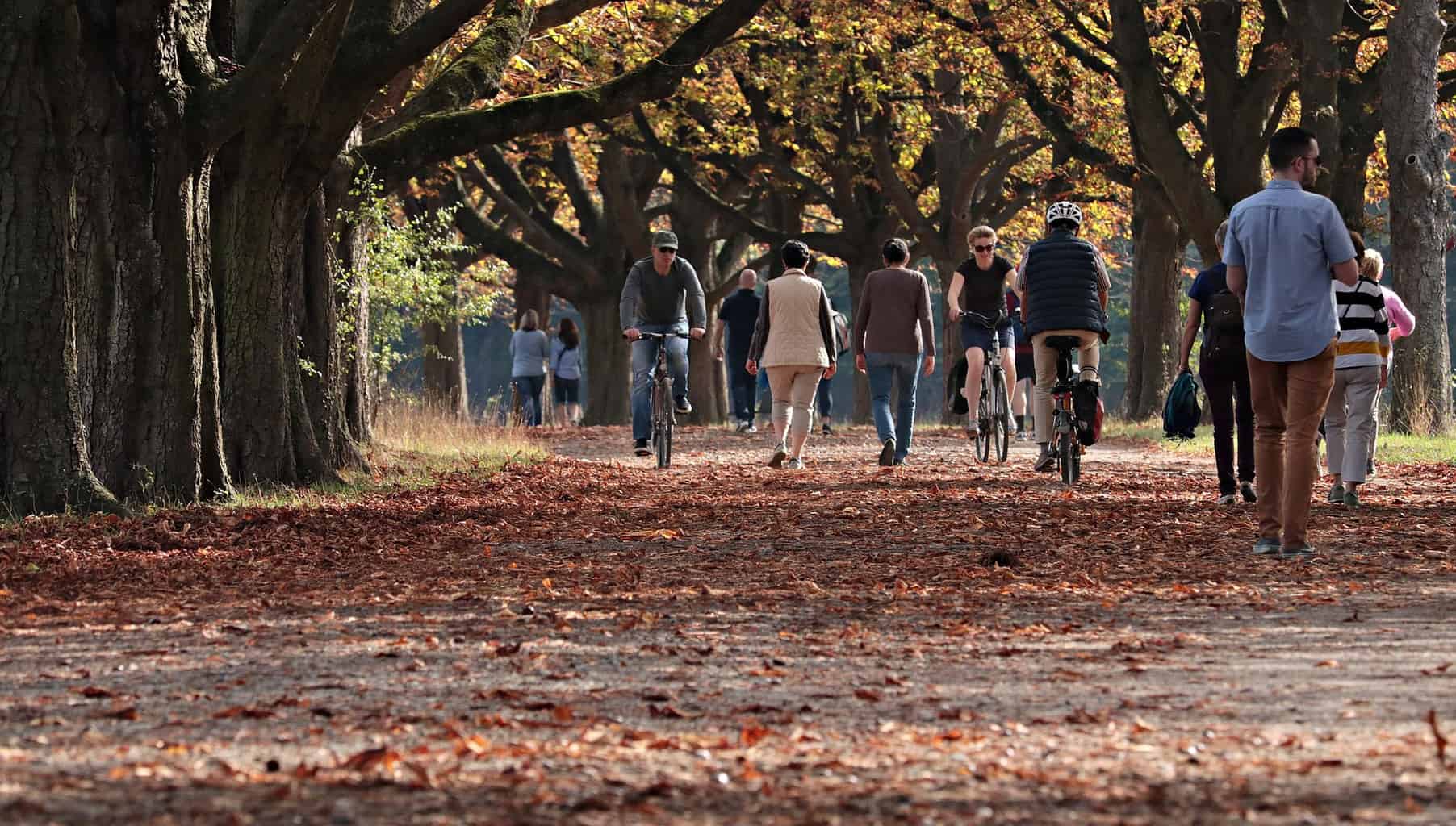 This goes for most of Europe, really. I once spent about two hours waiting for the magic fountains in Barcelona, only to find that they were still on the summer schedule…in October. Needless to say, that night was not magical.
Fashionable coat: If you're going out to the theater or to a nice meal somewhere, it's always nice to have a more fashionable coat than the colorful rain jacket I suggested earlier.
I mean, to each their own – I'm not very fashionable and always have my rain jacket with me, but if you frequent fancier places than me, it's something to consider.
Check out these awesome autumn coats for women and these very classy autumn coats for men to complete your London in autumn packing list.
When to Visit London in the Autumn
For visiting purposes, I'd suggest early autumn as the best time to come, as late autumn can look and feel a lot like winter without the atmosphere of the Christmas season. This is just my preference, though, and you can make the most of any trip to the UK with the right planning.
One of the best parts about visiting London in the fall is that you can duck into places like the # if the weather turns nasty, or you could have a glorious fall day and spend it basking in the sun at one of London's many parks.
Have you been to London in the fall? What would you recommend for your top London packing list essential?