This post contains affiliate links for which I may make a small commission to help keep the site running. You will not be charged extra for these items had you not clicked the links. Thank you for your help to keep the site running!
One of the hardest parts about living in London is honestly deciding what to pack for London in the fall.
Whether you're a study abroad student in London (also check out my packing list for study abroad students if you are) or coming over for a quick visit, the weather is so unpredictable that I'm convinced meteorologists just spend their time coming up with random forecasts to see who is closest, and it's no surprise that so many people are searching for a London packing list for autumn and what to wear in London in the fall.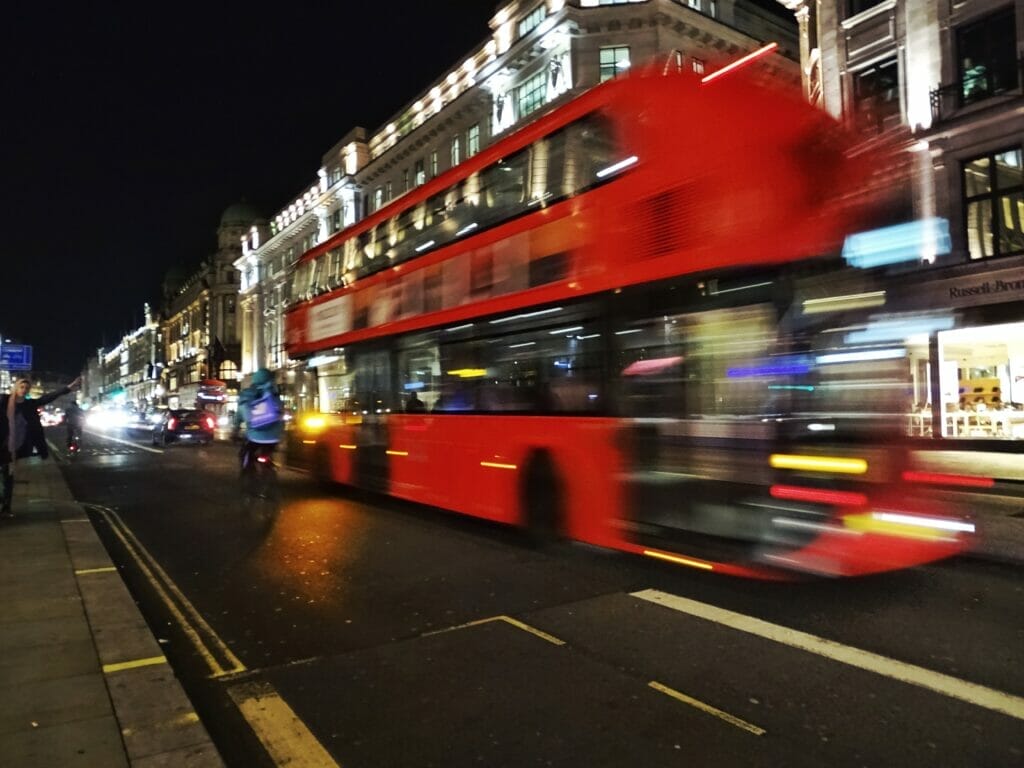 For example, here is the forecast from a random Monday from the BBC:
"Cloudy with, occasionally heavy, outbreaks of rain across central, southern, and eastern England with a risk of thunder in the far southeast. Brighter in Wales and the far west later. Elsewhere, will see sunny spells."
So, you're telling me it's going to be cloudy, rainy, "brighter" (is that even a real forecast term?), sunny, and potentially filled with thunderstorms?
THANK YOU FOR CLEARING THAT UP.
Now I totally know what to wear in London in October, thanks!
GET A

FREE

LONDON INTRO GUIDE and ACCESS TO MY FB GROUP
Start your planning with this "Intro to London" guide and access to my London planning Facebook group!
The Absolute Must-Knows (from a Londoner)
With that in mind, here is an essential packing list for London in the fall (or an essential packing list for London in the autumn, depending on what you choose to call this time of year).
It's filled with my favorite pieces of clothing, accessories and other items that are going to make your experience packing to go to London in the fall so much easier.
IMPORTANT: are you coming to the UK from abroad?
In case you're reading this from outside the UK and will be a foreign visitor here, you need to know these 2 things to stay safe and save money.
Travel insurance – you need it when going overseas! I use

this site

to get the best quotes and purchase my packages from. Do not skip this – having medical coverage abroad as well as other coverage in case of missed flights, lost luggage, etc is essential. As I said, I have never gone wrong using

this site

.
What to Bring to London in the Fall
1. A sturdy rain jacket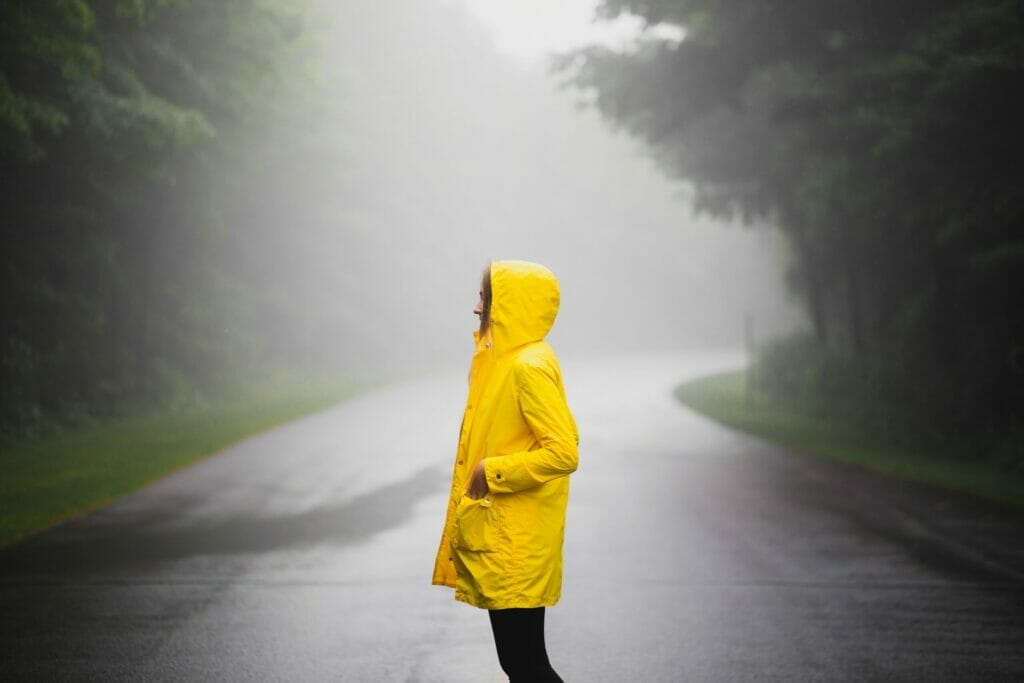 It's not always raining in the UK, but when it does, it's a prolonged 'spitting' type of rain that goes on and on and makes you want to sacrifice anything important to you to just make it stop.
If you're coming in the beginning of the autumn, consider a light and colorful rain jacket like this one.
If you're coming closer to the end of the fall months, put a sturdy rain jacket like this one to the top of your London packing list for the autumn.
2. Cardigans: what to wear in London in the fall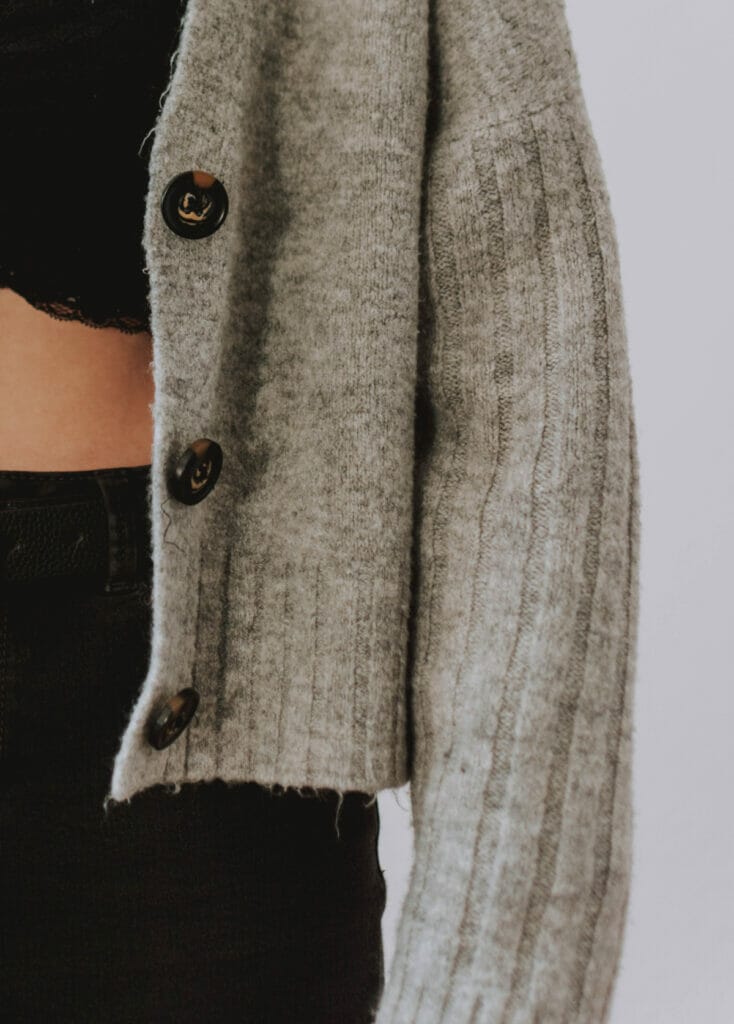 Because you never quite know what the weather will do, layers are always the best option.
Bring items like these cardigans you can easily slip on and off or over or under other pieces of clothing.
Don't just show up in a thin long sleeve shirt or a bulky sweater with nothing else in your arsenal because that will be the exact day the weather does the opposite.
3. Thick socks: what to pack for London in September
I adore fuzzy socks in London in the autumn because they are a great barrier to the cold and wet, and also when you get inside and take off your shoes you're suddenly the talk of the household.
I love cute patterns like these ones and these ones, but they also sell more plain thick socks like these ones that my husband wears if you don't actually want all of the fuzzy sock attention.
4. Waterproof shoes: what to pack for London in October
I don't see many people wearing actual rainboots in London except if you're going on a walk because they're sort of impractical to wear to work (hey guys, it's me, just casually showing up in my whale rain boots…).
However, that shouldn't stop you from making sure your footwear is waterproof.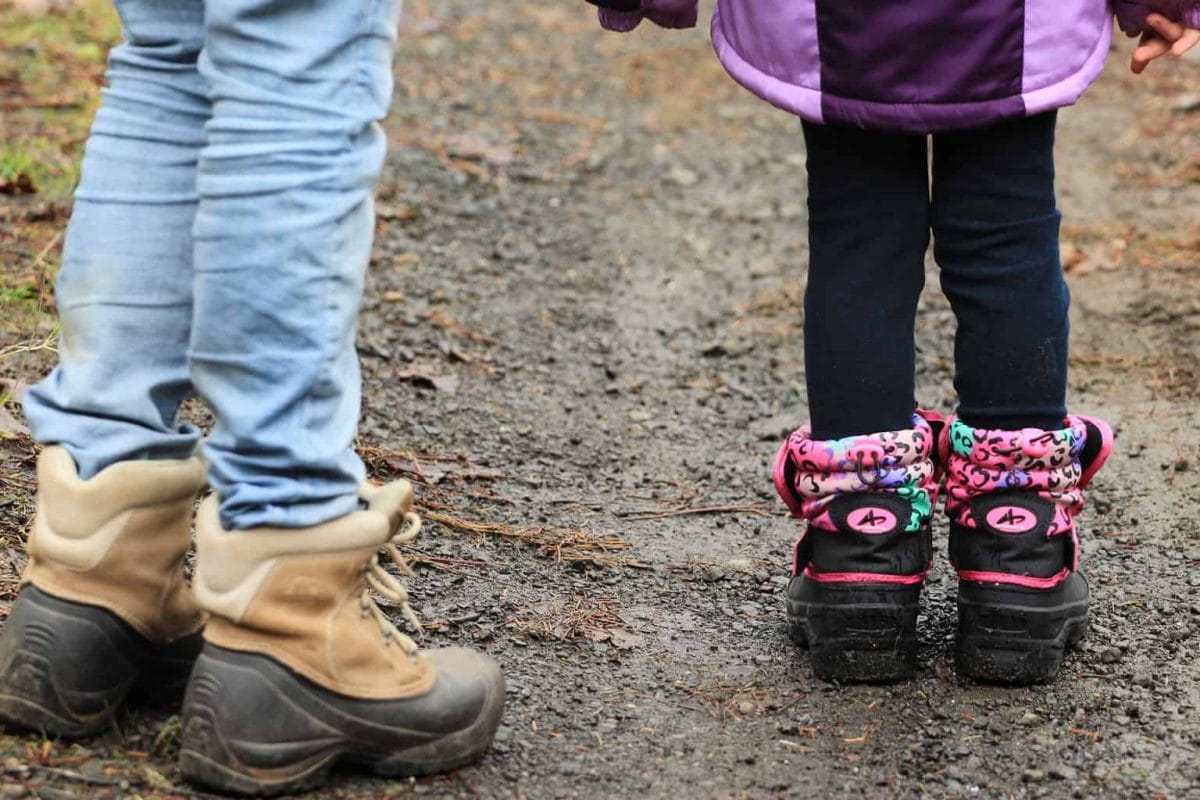 My husband lives and dies by his waterproof sneakers (this pair) and I'm eyeing up this pair for myself for ultimate comfort and dry feet.
Besides, what's the point of a thick sock in your shoe if it's just going to get soaking wet?
5. Jeggings: what to pack for London in November
Like, OKAY, I KNOW, jeggings are not fashionable (or are they?).
But I hate jeans, they're so stuffy and don't really allow for my stomach to expand like I need after I've eaten a particularly heavy lunch.
Instead, I wear dark jeggings like these ones in mostly black.
You can't tell that they're not jeans, but they're way more stretchy than jeans and give me some room to grow.
6. Camera
This goes without saying any time of the year, but autumn in the UK can be pretty magical, and you can't always capture the colors correctly with a smartphone.
Bring the best reasonably-sized camera you have and your post-trip photo album(and all of the friends you make sit through it) will thank you.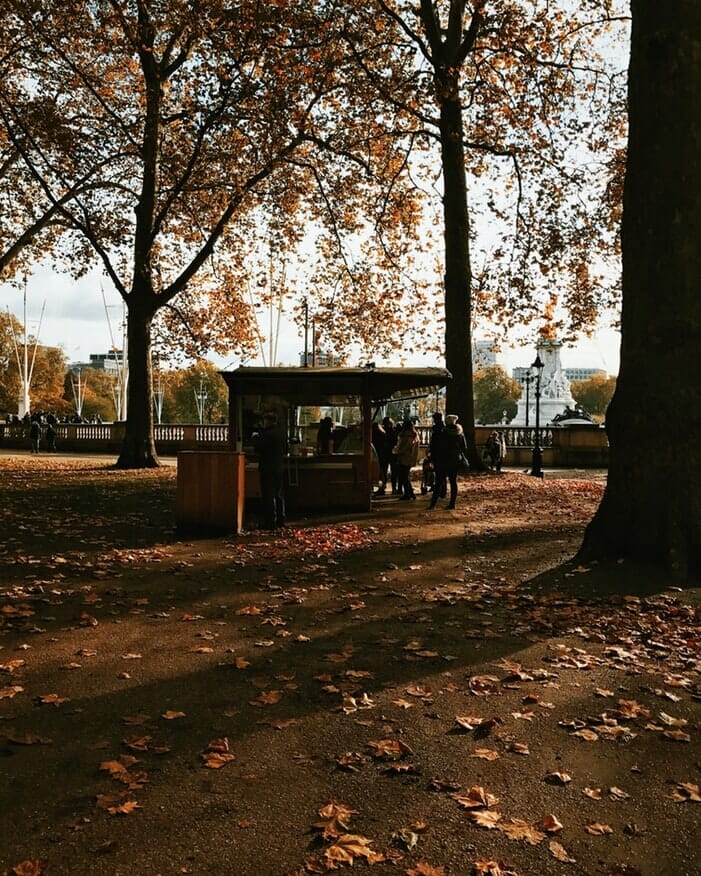 7. Lightweight backpack
Whether you're on a walk through Westminster or just sipping coffee in a local cafe, carrying your stuff around in a lightweight backpack is the best way to make sure you have your layers at a moment's notice.
I use this one from Amazon, and I love the dozens of patterns available and how easy it is to use (I also LOVE its pocket configuration, which is a big deal to me).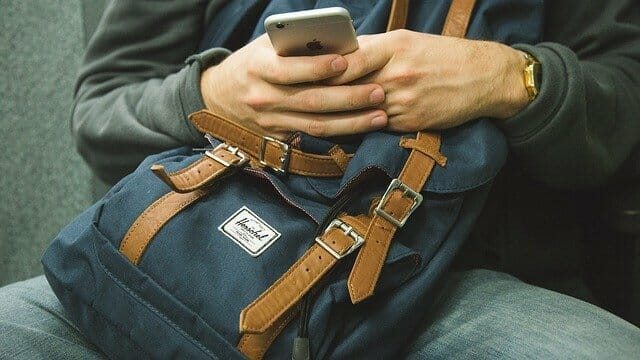 8. Guidemaps with opening hours
Especially if you're coming at the end of the summer, many tourist attractions will be changing their hours over from the summer.
Make sure you're up-to-date on the opening hours of anything you want to see so you don't find yourself showing up too late (or expecting it to be open too early).
This goes for most of Europe, really.
I once spent about two hours waiting for the magic fountains in Barcelona, only to find that they were still on the summer schedule…in October.
Needless to say, that night was not magical.
9. Fashionable coat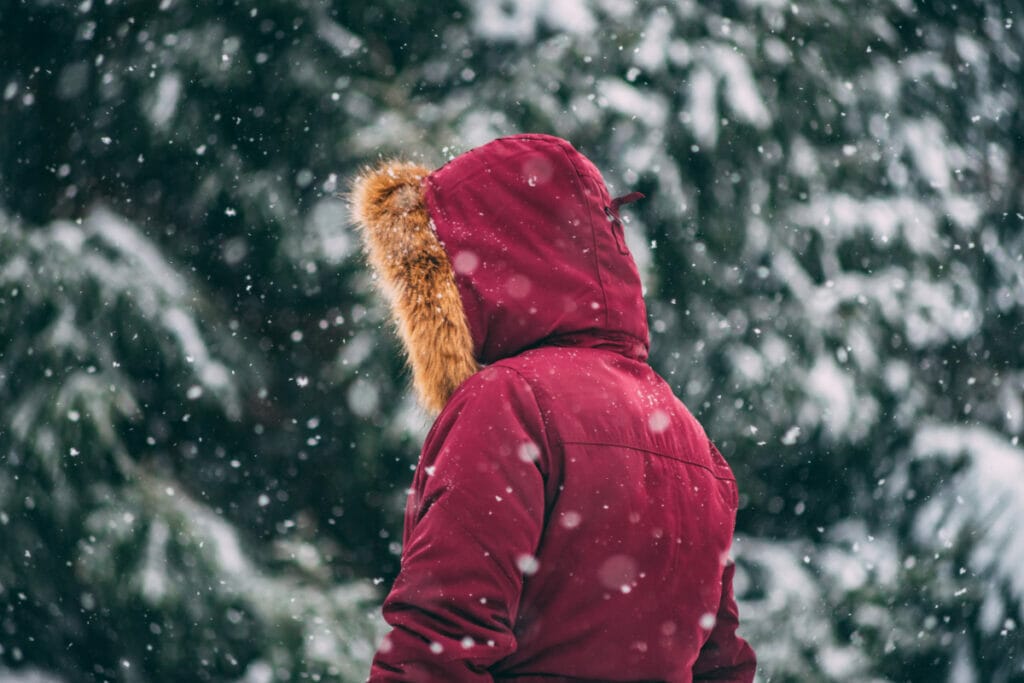 If you're going out to the theater or to a nice meal somewhere, it's always nice to have a more fashionable coat than the colorful rain jacket I suggested earlier.
I mean, to each their own – I'm not very fashionable and always have my rain jacket with me, but if you frequent fancier places than me, it's something to consider.
Check out these awesome autumn coats for women and these very classy autumn coats for men to complete your London in autumn packing list.
10. Cozy hat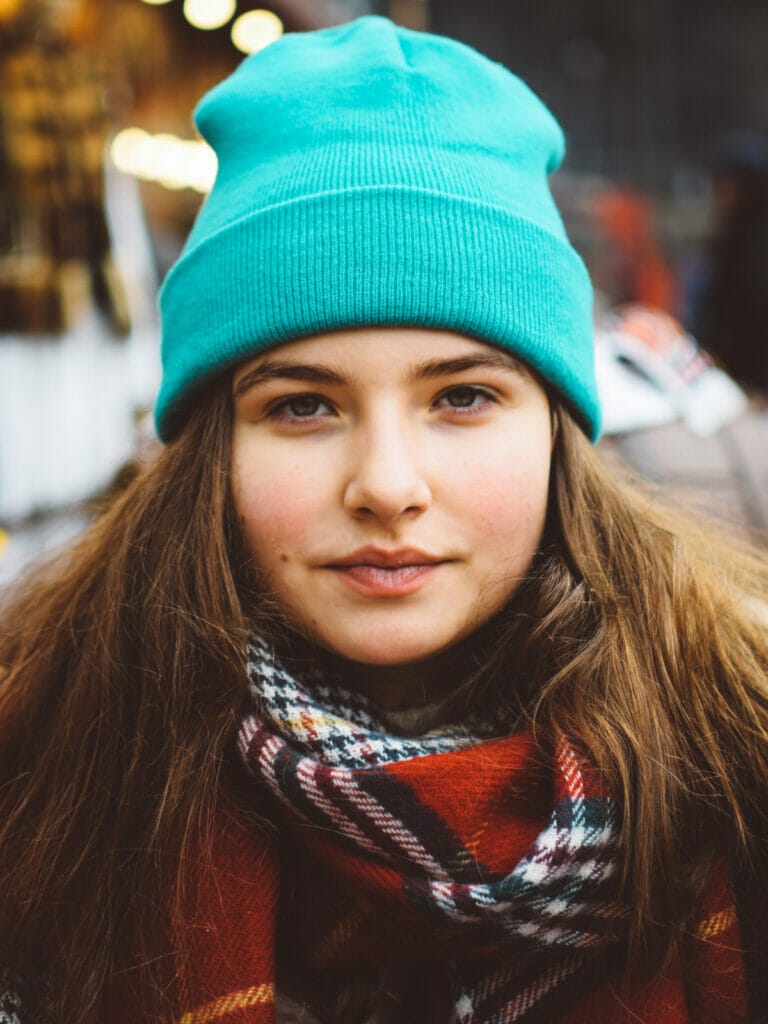 Heat escapes from your head, so keep yourself warm and bundled up in London in the autumn with a cozy beanie like this one or a knit hat like this one.
In the earliest autumn months, like September, these might not be necessary yet, but if you're coming at the end of autumn or wondering how to pack for London in November, you'll definitely want these to keep you warm.
11. Wool tights
Sometimes, you want to dress up to go to the theatre, hang out at a fancy restaurant or just look your best in case you see David Beckham.
It gets hard to wear a dress without tights in the autumn, though, so pack some wool tights like these to keep warm, dry, and fashionable.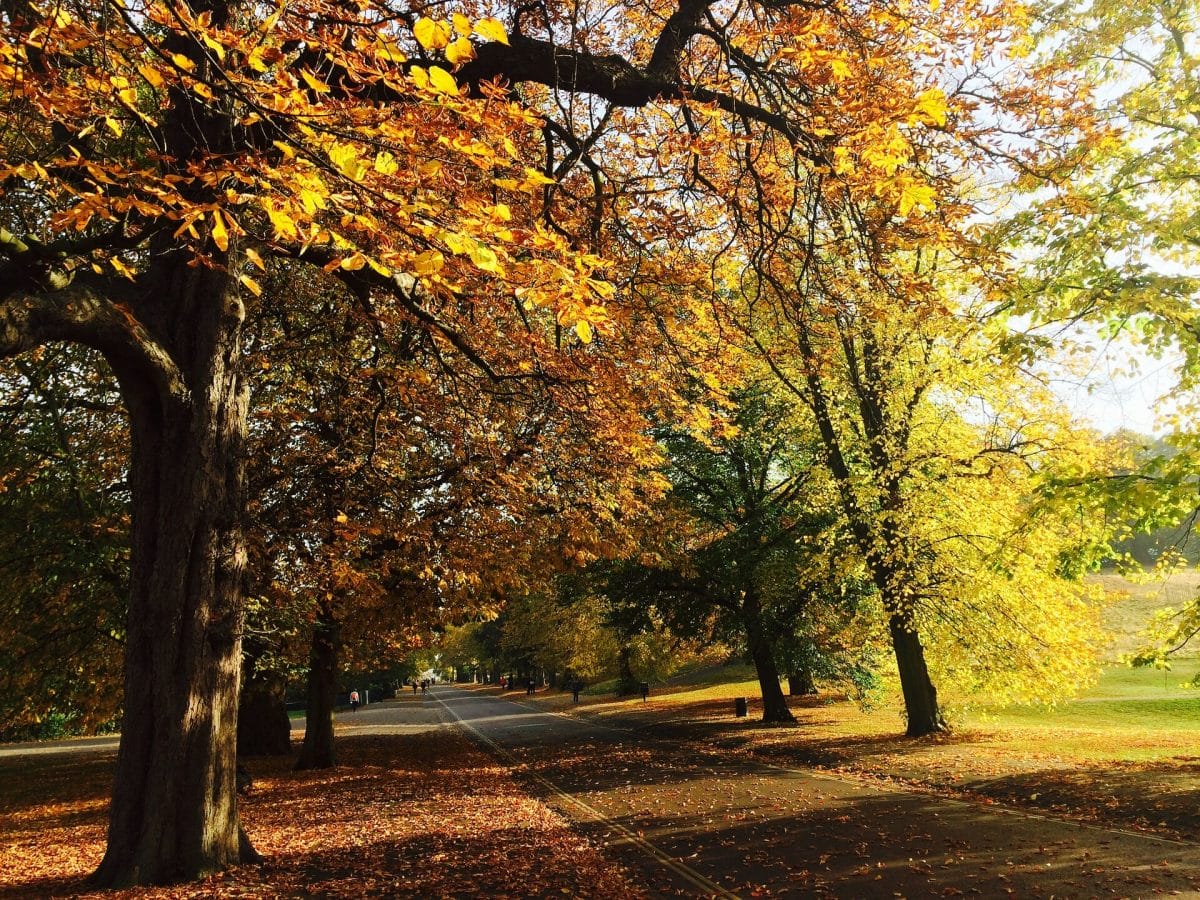 12. Reusable water bottle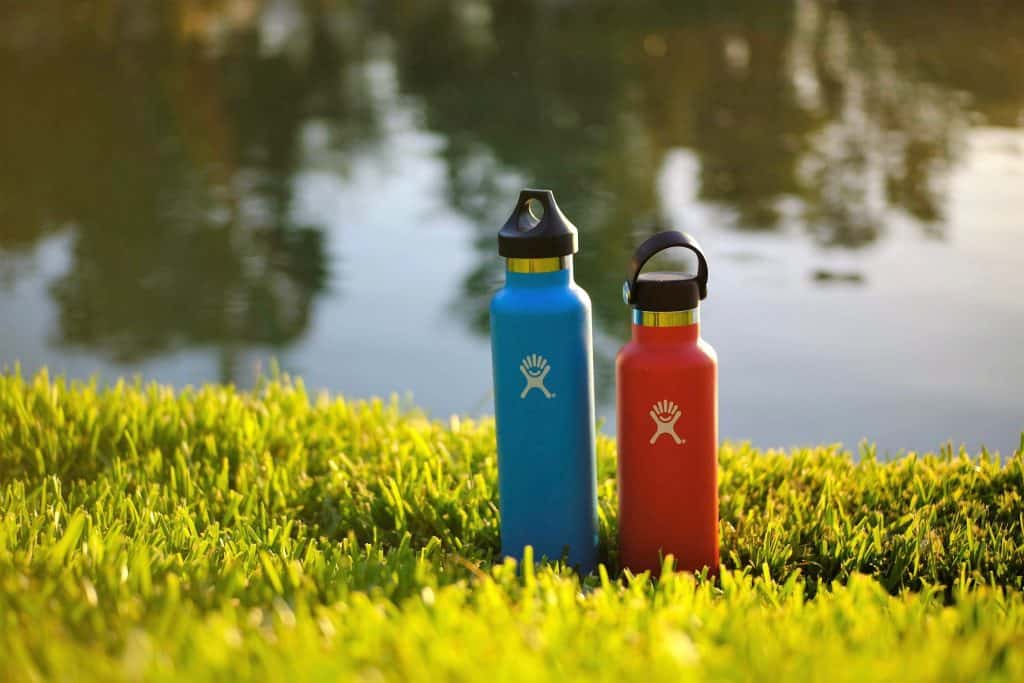 One of the most essential items on my full London packing list is a reusable water bottle, no matter whether you're packing for London in September, packing for London in October, or packing for London in November.
London is home to a lot of people who like to walk, or at least we do it because the city is big and the tube is expensive and sometimes it's cheaper to just walk from one place to the next.
But all this walking can leave you thirsty, and while you're likely not going to be running a marathon or anything, carrying around a reusable water bottle like this one is a super great idea.
Choose from one like this that has its own filtration system or just choose a cool design like this one.
13. Games and Toys for the Kids
It doesn't always rain in London, but when it does it's often autumn or winter.
Make sure that you're prepped for a day spent indoors with lots of games like these for the kids to play with.
It's not to say that you should spend your time indoors (in fact, if you check out my guide to what to do in Edinburgh in the rain, you'll see that UK cities don't slow down just because of the weather), but if you're in London for a long time you'll eventually have a day where you just don't feel like going out of the house.
And in that case – puzzles and funny kid's books for everyone!
14. Umbrella
With all the talk of rain, it's important to mention one of the most popular items to bring to London in the fall – an umbrella!
Even if you forget your rain coat, don't have waterproof shoes and just have to make a run for it onto your sightseeing bus, having a small umbrella like this one stowed away in your backpack is going to be a lifesaver.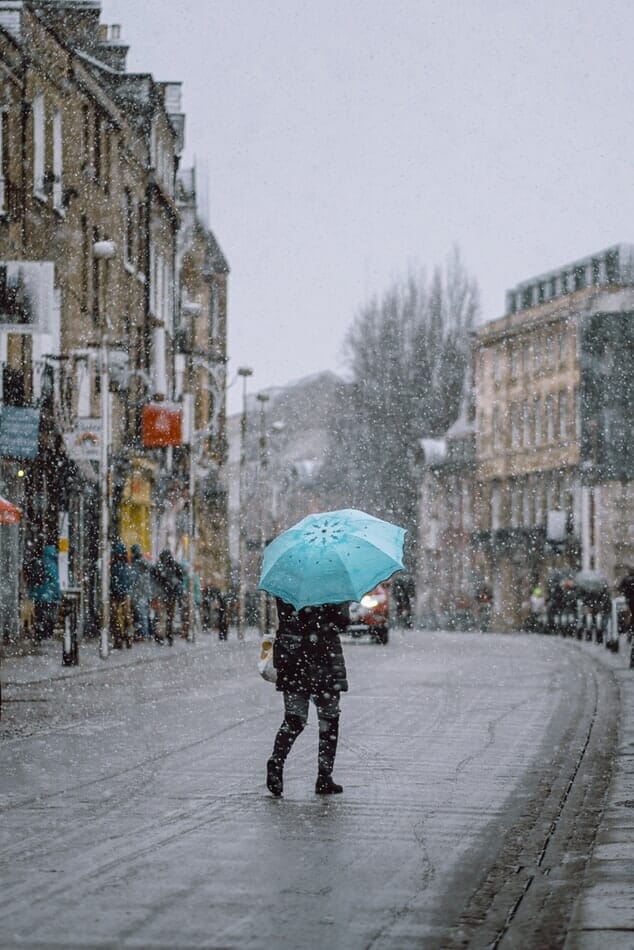 Londoners typically prefer ones with dark colors (you know, the standard black umbrella!), so if you want to fit in, get one of these.
But if you want to stand out a bit and show your personality, get one like this one and strut your stuff.
Oh, and don't forget these ones for the kids because oh-my-gosh how cute.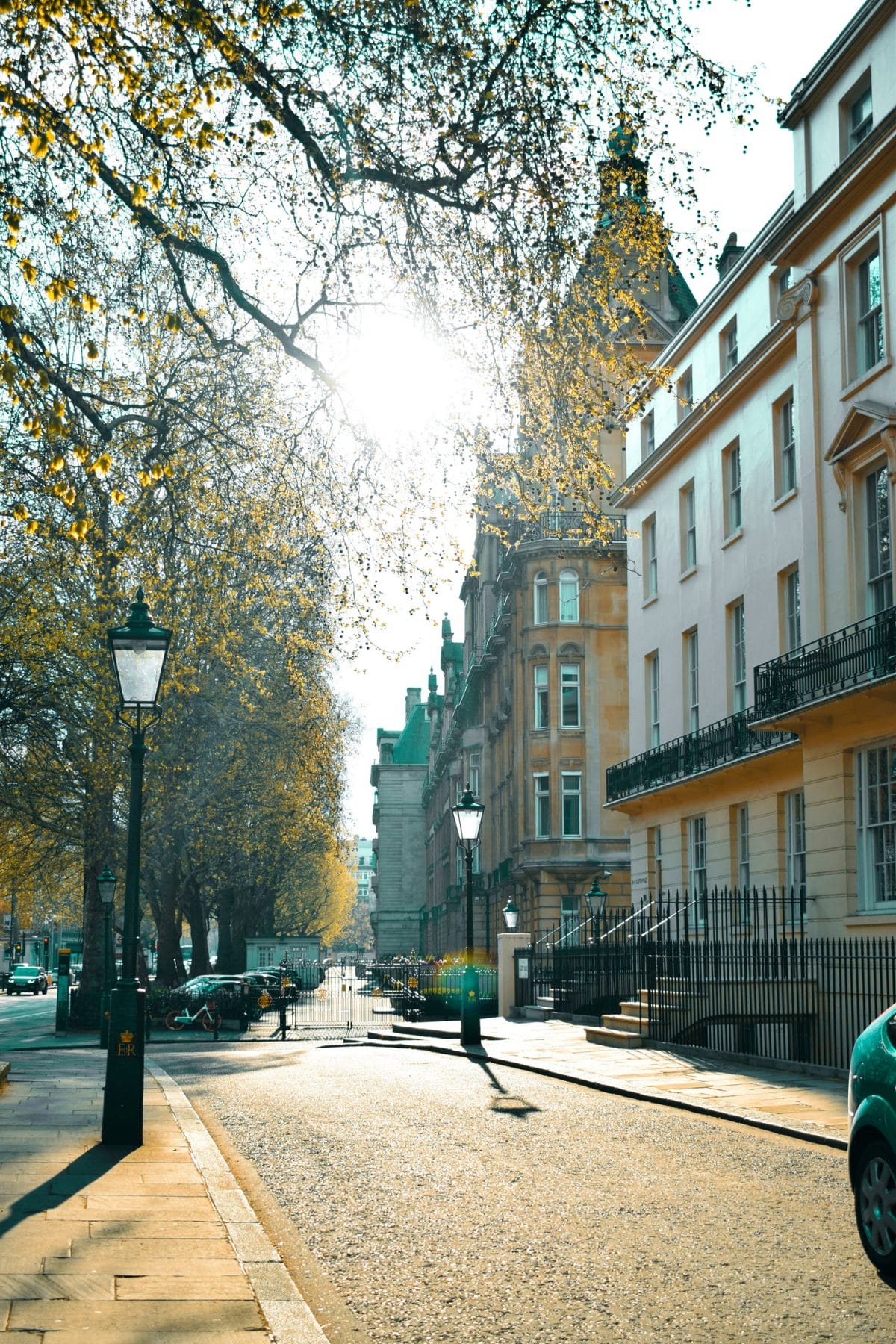 Weather in London in the Autumn
As I mentioned, autumn can be a tricky time to figure out what to pack for London just because the weather can vary so much from the beginning to the end of it.
To give you a rougher idea of the weather for each month, I've compiled some data for you.
Weather in London in September
The weather in London in September is not going to be super cold – the average temperature is 67 degrees Fahrenheit, and often we can have what's called an "Indian summer" – a heat wave just after you think summer is done.
September is a very pleasant month to come to London, and you should pack things that err more on the side of it being warm, with layers you can add on if needed.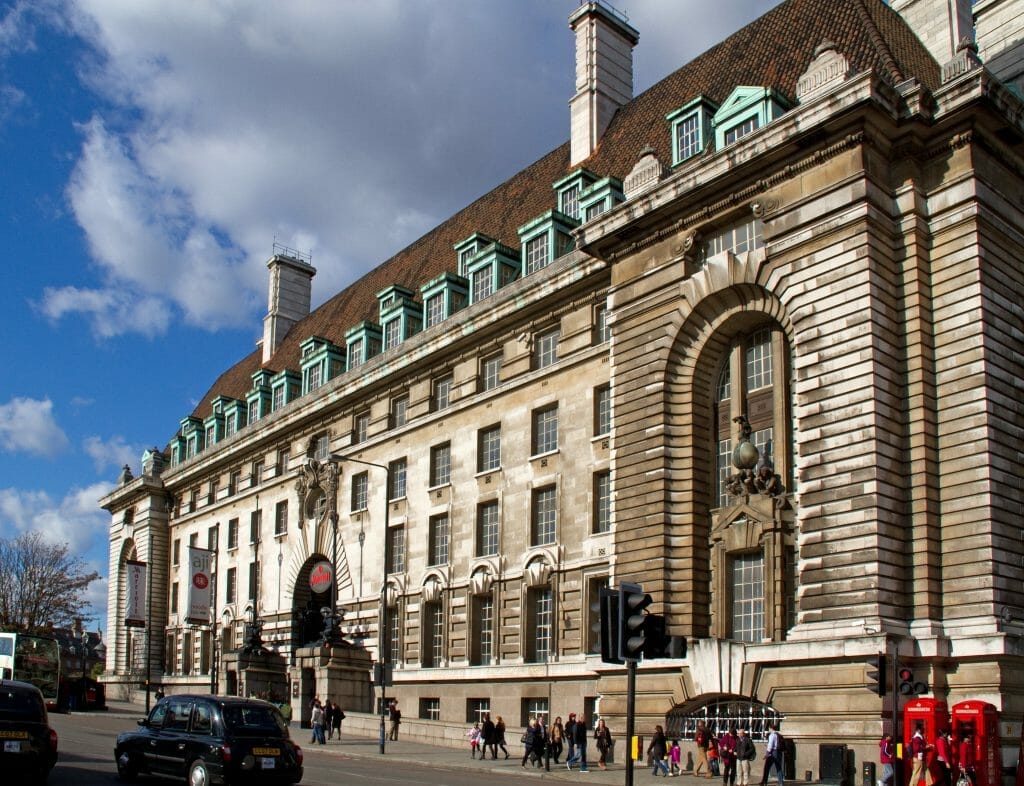 You don't need your winter coat or really heavy socks or boots.
It rains about 8 days in September, as well, so check the forecast before your trip if you're coming for a short time or come prepared for rain regardless.
London Weather in October
October is when it really feels like Fall in London – even though Halloween isn't celebrated to the extent that it is in America, the festivities really start to begin and the leaves start to change.
The temperature drops in October to an average of 60 degrees Fahrenheit, and the average rainy days are about 10 per October.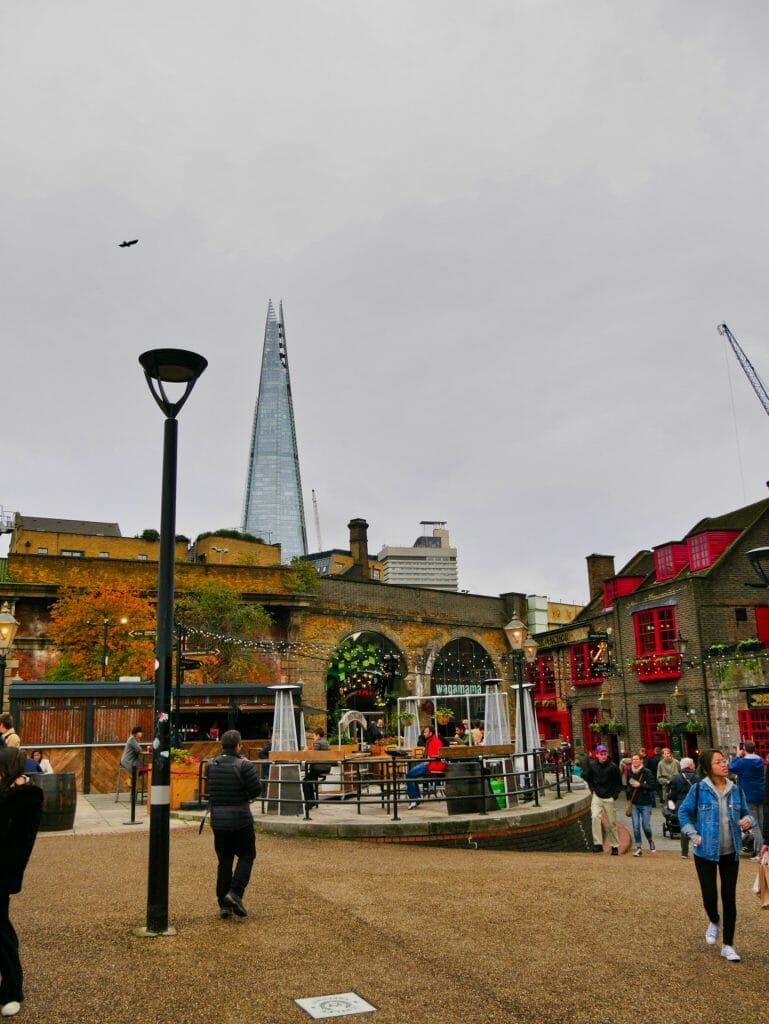 My husband's birthday is in the middle of the month, and we always feel like the second half, after his birthday passes, always definitely "feels like" fall, while the first half can be that very tail end of warmer weather.
Or, because this is UK weather, October can plunge us into colder temperatures from Day 1.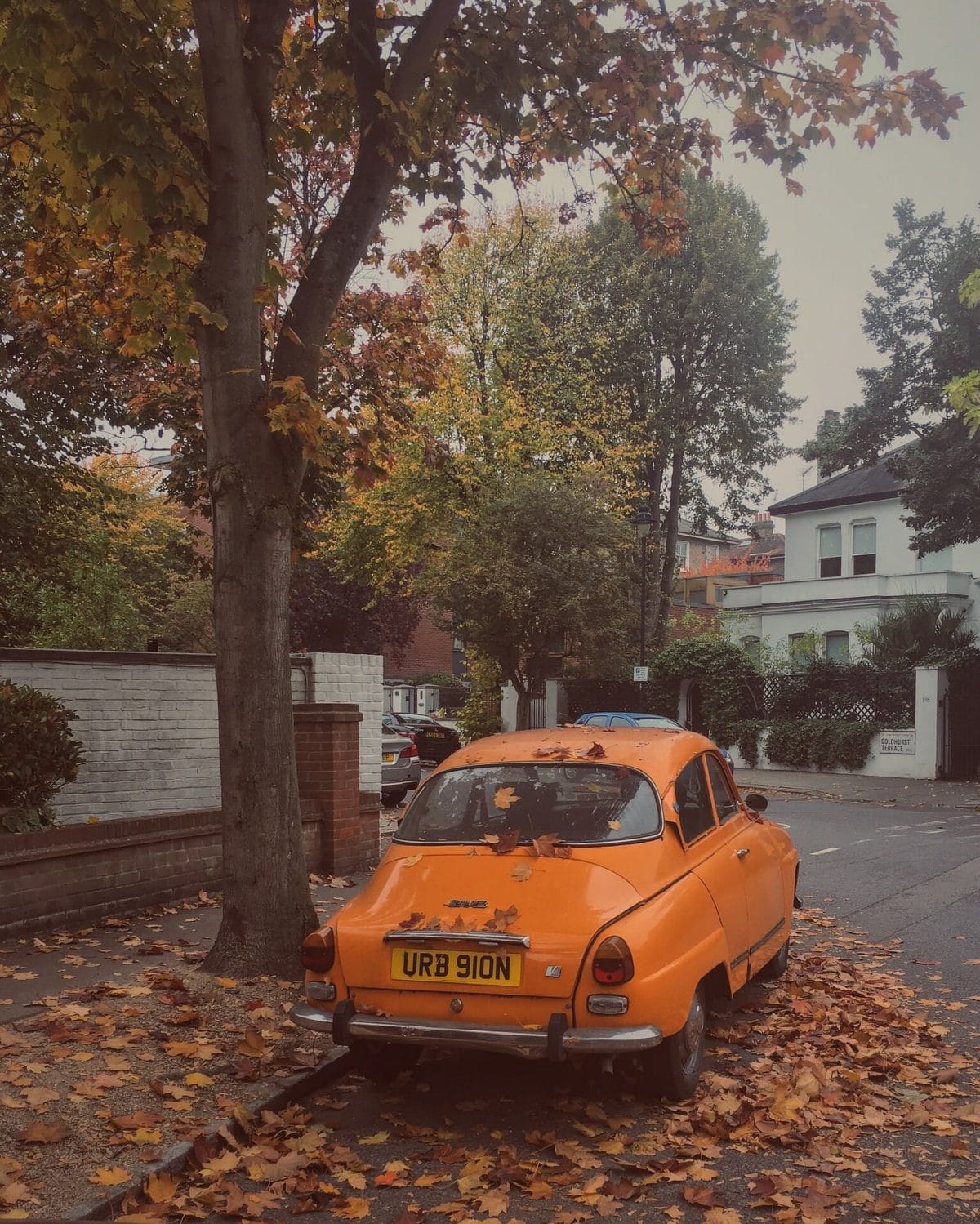 London Weather in November
November – one of my least favorite months in London and not one particularly popular with tourists.
The reason, for me, is that the daylight hours are increasing rapidly by this point every day and the temperature is now dropped to an average of 53 degrees Fahrenheit with 10 rainy days per November, making it the start of what "feels like" winter to me, despite part of November being technically autumn.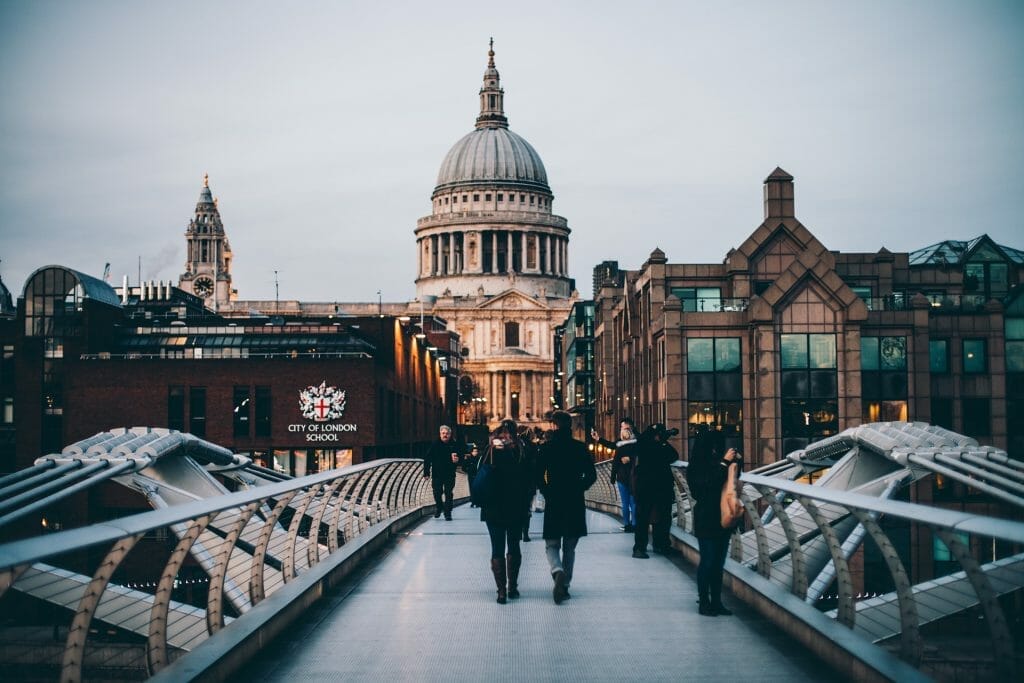 It's by no means the worst month to visit London, fear not – that particular award goes to probably January or February – but you should definitely make sure you bring the warmest things on your autumn packing list for a November trip to London.
When to Visit London in the Autumn
For visiting purposes, I'd suggest early autumn as the best time to come, as late autumn can look and feel a lot like winter without the atmosphere of the Christmas season.
This is just my preference, though, and you can make the most of any trip to the UK with the right planning.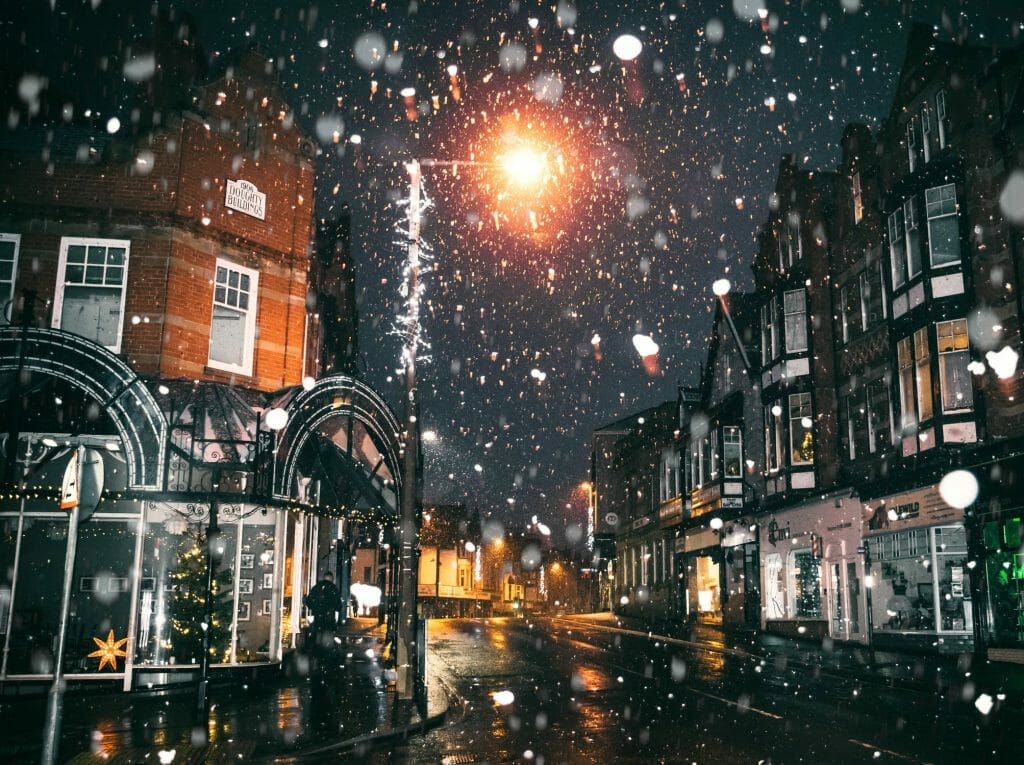 One of the best parts about visiting London in the fall is that you can duck into places like the Churchill War Rooms or the London Transport Museum if the weather turns nasty, or you could have a glorious fall day and spend it basking in the sun at one of London's many parks.
Have you been to London in the fall? What would you recommend for your top London packing list essential?
UK Travel Planning Guide: the FAQs
🏥 Should I buy UK travel insurance?
Absolutely yes. Basic coverage is not expensive, and as a visitor you are NOT covered under the NHS. Compare policies and prices with Travel Insurance Master here, a big name in the travel insurance business, and cross that off your list.
🔌 Do I need travel adapters for the UK?
Yes, you do, otherwise you won't be able to plug in your electronics/phone/lifelines. I recommend this one, which is all-in-one so you can use it in other countries.
🚗 What do I need to drive in the UK?
The first thing you need to check out if you're planning on renting a car in the UK is this guide to driving in the UK for visitors – the roads, signs, and driving experience will likely not be what you're used to and it's essential to prepare yourself to stay safe and aware.
🛌 What's the best way to book hotels in the UK?
For UK hotels, Booking is the best site as it offers free cancellation on many properties. If you want an apartment, I always recommend VRBO over AirBnb.
📳 Will my phone work in the UK?
Yes – if you set it up right. Check out my guide on making your foreign phone work in the UK to ensure that you get the type of service you need.
🚿 Can I drink the water in the UK?
Yes, UK water is great and perfectly safe. But drink out of taps in any kitchen or use water fountains. Double check before drinking out of the taps in hotel bathrooms, though, as they may be on a different system.