Happy New Year! We're almost a day into 2016 in London and so far, so good! As it is suddenly the first Friday of the month, today is a Show Your World day!
Show Your World is an international link-up that was started by Yuliya from Tiny Expats and she had asked me, after a year of hosting, to help out by co-hosting. Now, with Yuliya taking a break from blogging, I am taking over for the foreseeable future. It is still Yuliya's creation, of course, and I am hoping to see her back in the expat blogging world when she's ready!
This month I'm showing off Edinburgh, Scotland's capital city.
One of the main visual elements of the city is the beautiful Edinburgh castle. As you climb up the hill towards the top, the breeze gets thicker and the sounds of the cars below gets quieter.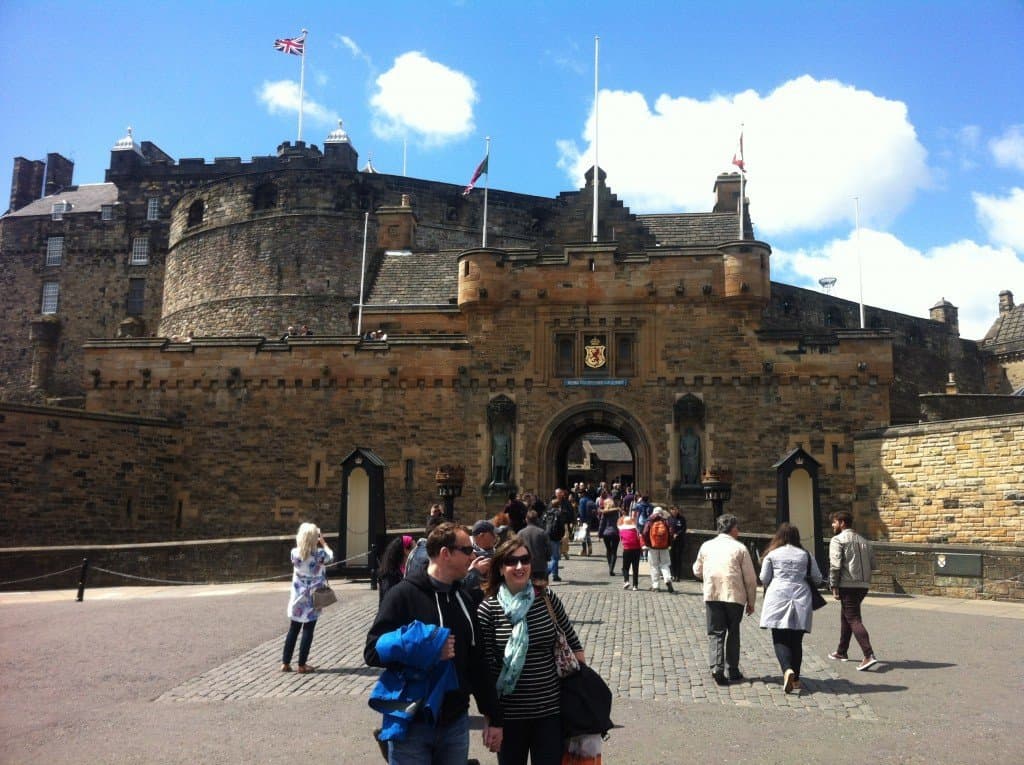 Scotland is divided between loyalty to the UK and the desire for independence, so you'll see both flags prominently. Even though Scots are technically British, the majority of people will identify with being 'Scottish" and hold particular Scottish customs closer to their hearts.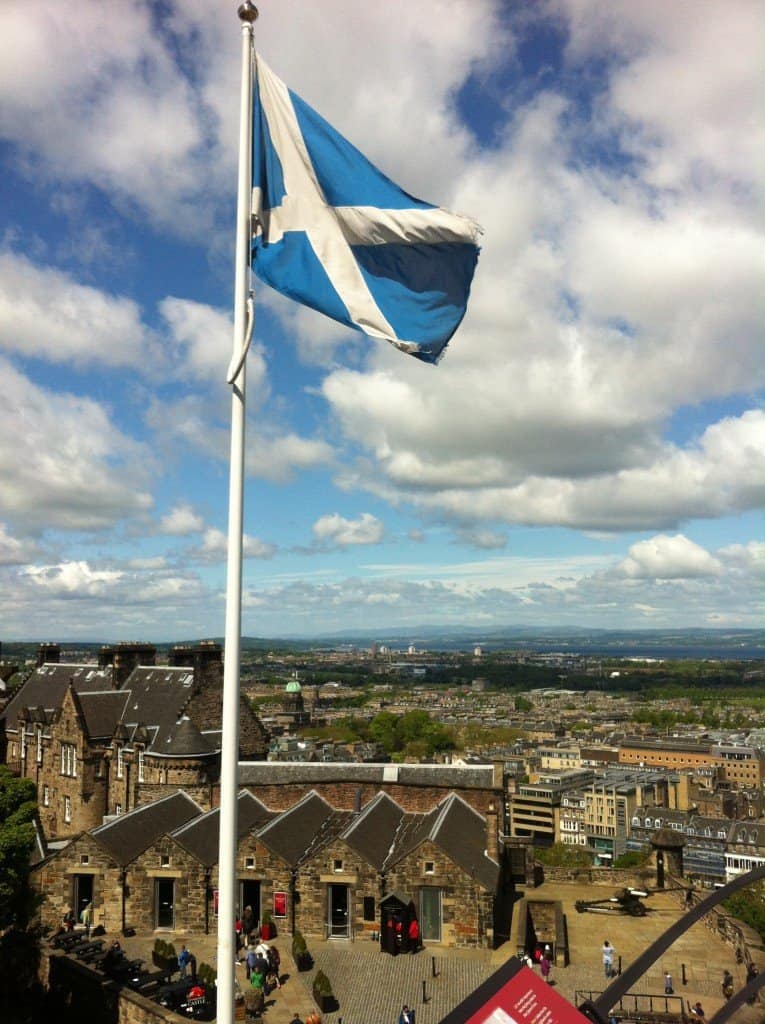 Edinburgh's surrounding hills and water are postcard-pretty: the type of place that you imagine is still fit for royalty. Hopefully said royalty had someone else to pull them around on horse-drawn carriages, of course, because the hills are taxing on the calf muscles!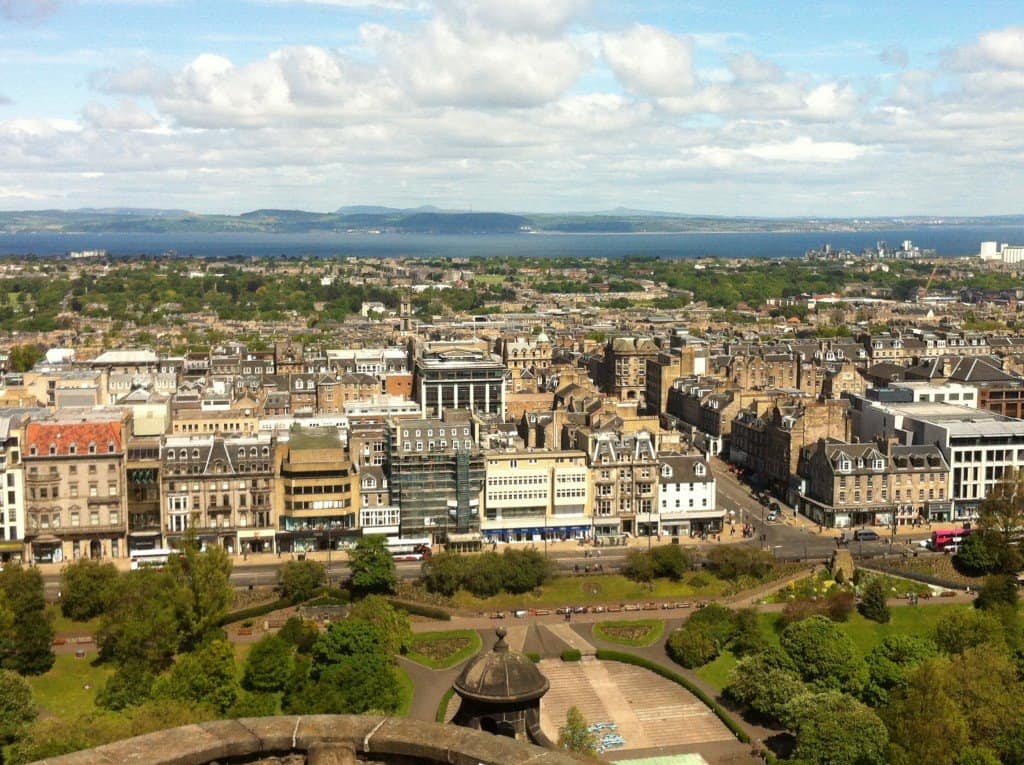 The ultimate test of a getaway in Edinburgh is your ability to climb Arthur's seat, the main peak. The views are stunning, although the higher you get into the clouds, the more the phrase "Don't look down" starts echoing from all sides. In reality, once you have your footing, you really should look down and appreciate the unforgettable view.
This picture is from a bit up, but not from the top. Did you think I was going to ruin that for you? I worked off like 6 donuts for that view–you can too!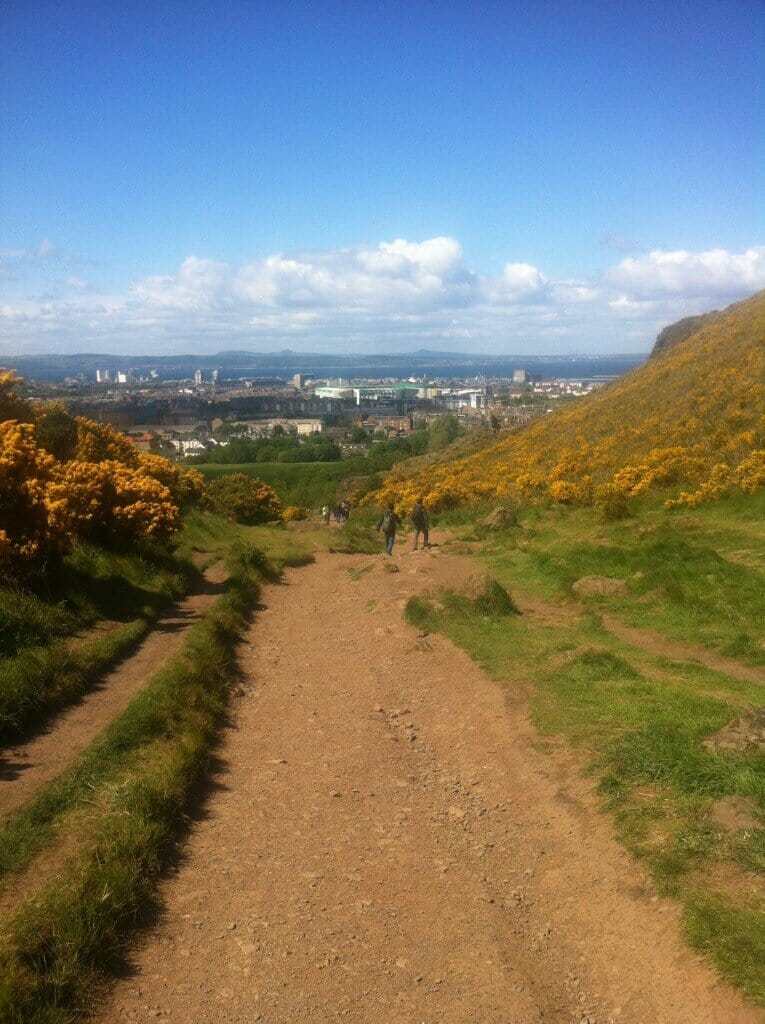 Now for the fun part. Do you want to participate in Show Your World this month? Here are the main guidelines from TinyExpats:
– tell us about an interesting place – it can be somewhere in your home country or a destination that you visited
– instead of just giving us facts about this location, use your words to show it to us as well – the way it looks, sounds, smells, conveying its atmosphere; photos are always welcome!
– add your link by adding a ping back in your article or, alternatively, in the comments
– add a link to this post on your blog and use this badge: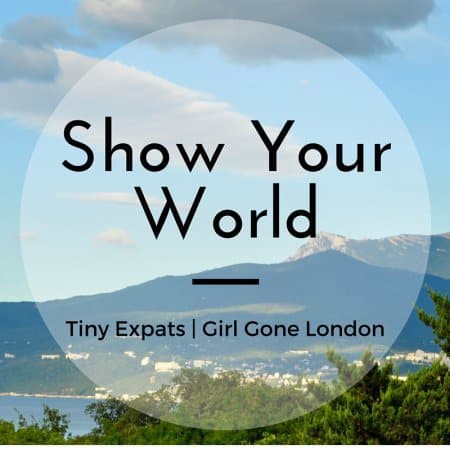 Visiting other participating blogs and leaving comments on them with #ShowYourWorld is highly appreciated, as well as sharing news about this link up on your blog and social media!
Show Your World is a monthly event – I will publish my own story every 1st Friday of a month and everybody's welcome to link up to this post. I will collect these links and post a round up on the 3rd Friday of the month, sharing all the links and short descriptions of submitted stories.
I will also share the links and images on my Twitter, Facebook and Pinterest (make sure you follow Girl Gone London and TinyExpats, so you will notice when we do it!
I will also send notifications on Twitter on the day I post the prompt post, to which you can link, so if you want to receive such a notification – please, leave your username in the comments.