This post contains affiliate links for which I may make a small commission to help keep the site running. You will not be charged extra for these items had you not clicked the links. Thank you for your help to keep the site running!
This post is sponsored by UNCLE Apartments, but all opinions are my own.
Whether you're an expat hoping to move to London or you're picking up from somewhere else in the UK and making the transition to the big city, this guide on how to find a flat in London is exactly where you need to start.
We'll talk about your two main options for renting in London, and I'll also give you my honest opinion on which one is better and why, because as an American used to a certain style of easy renting, I've got some thoughts, ya'll.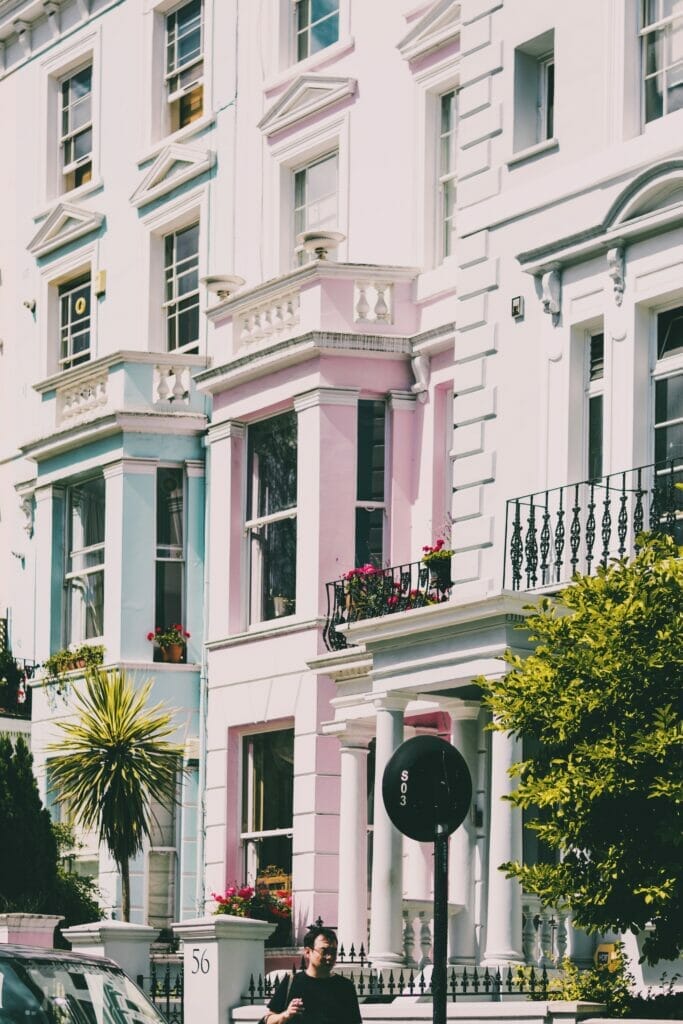 Want more helpful content for London expats? Check these out!
Long-Term Co-Living Rental Flats vs Traditional Flats
Before I get into the differences between co-living rental apartments and traditional flats in London, let's first talk about a little something I like to call, "the British aversion to convenience."
While my home country, the US, thrives on drive-thru ATMS and all of those hilarious As-Seen-On-TV products intended to make it easier to flip an egg or water your lawn, the UK seems to find beauty in the suffering.
This is a country where moaning (complaining) is an art form and a way to make friends, so it only makes sense that the traditional route of finding a flat in London is sheer torture.
We'll go over each step of the process below for each type of rental, but the most important thing to know is that there is another way: multi-family rental apartments where regular apartment renting meets co-living.
Co-living apartment blocks in London, like UNCLE apartments, are usually hundreds of flats in one building or community run by one head company, not landlords.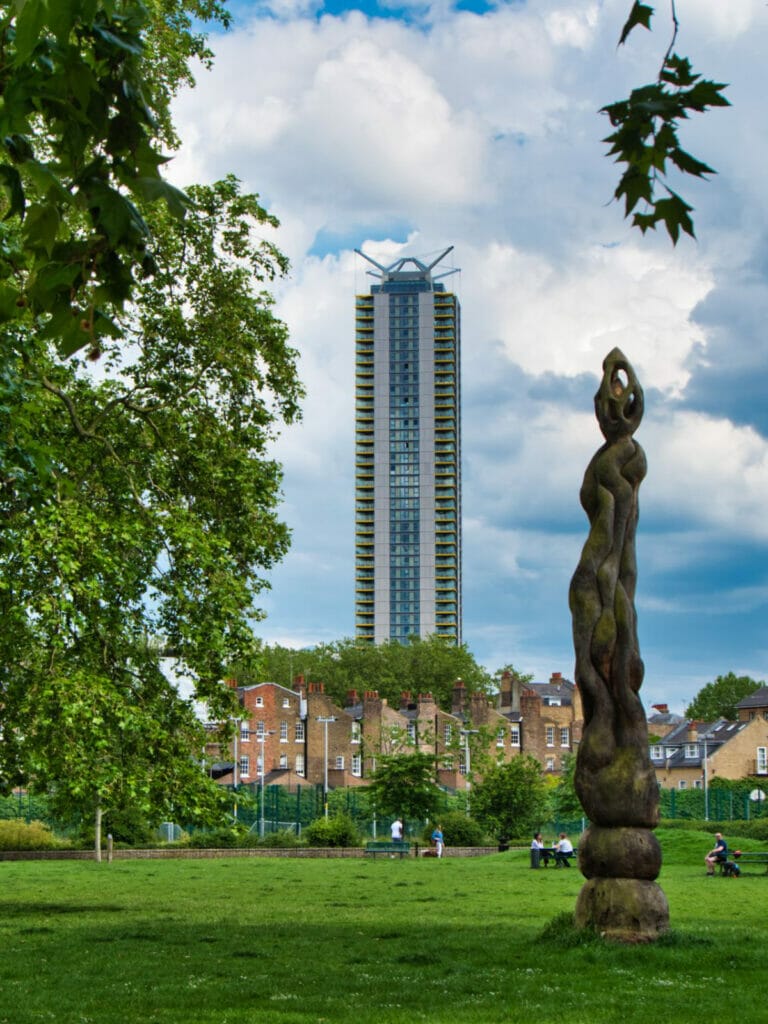 It's much like an apartment block in the US, and UNCLE's buildings come with amenities like on-site concierge, an on-site gym, co-working spaces, events for tenants to come together, and more.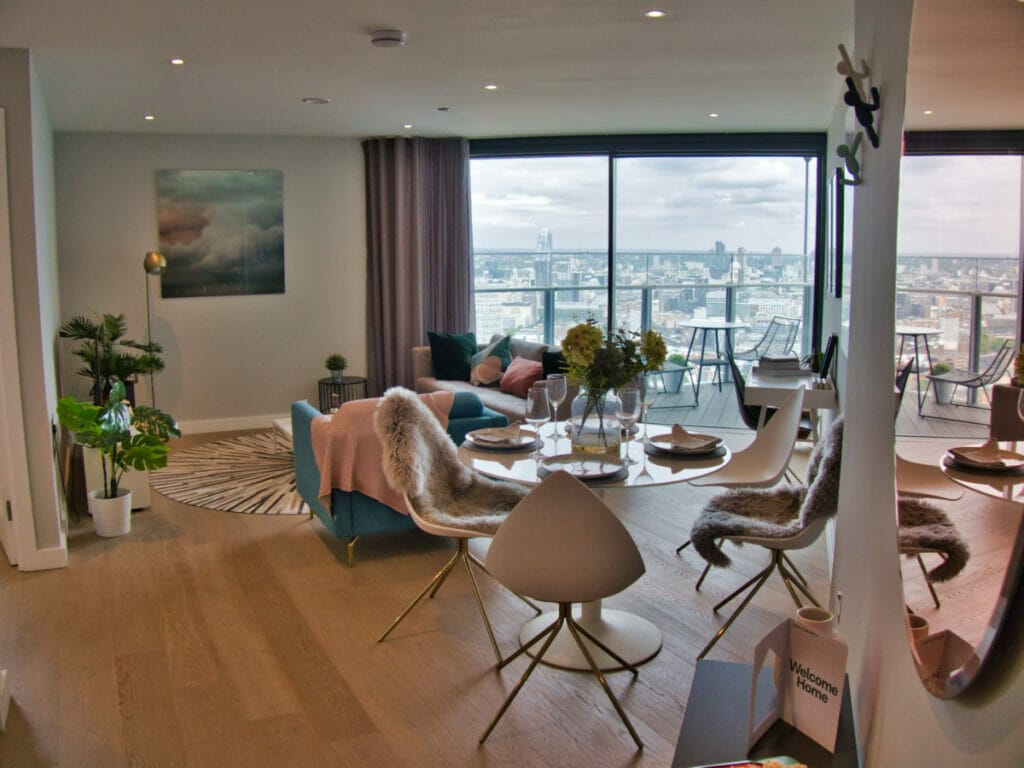 When you need help with a leak in your flat, for instance, you simply get in touch with the on-site team and they fix it.
There are no negotiations or multiple people to run things through.
Traditional renting in London, on the other hand, is often made up of a bunch of private landlords, who usually will use a "letting agent" (rental agent) to list and manage their individual flat.
You might have more or less connection with the landlord depending on their involvement with the letting agency, but the general idea is that, from the beginning stages to the end of your tenancy, you often negotiate with a letting agent who has little to no incentive to really understand your rental property, and then they pass things on to the landlord, and it comes back to you in a giant game of telephone.
In traditional renting in the UK, there is little cohesion and certainly not the level of convenience where you often can just pick out your apartment online and rent it in the click of a button like I'm used to in the US.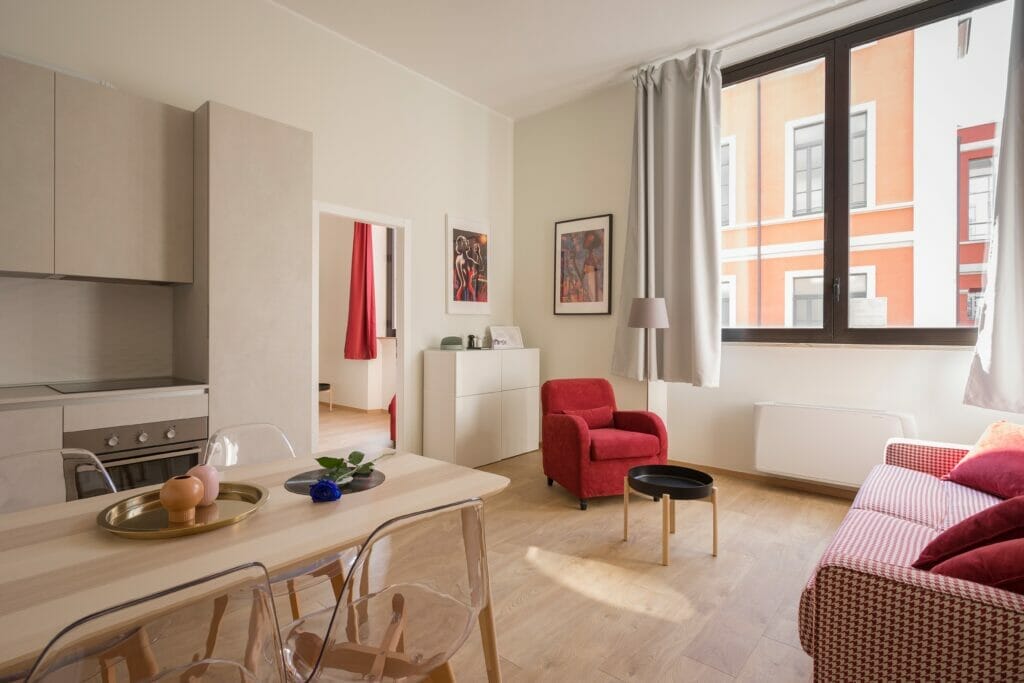 If it's not already clear which I prefer: living in flats where regular rental flats combine with co-living in London is by far the easiest and least stressful option (and I do recommend UNCLE specifically as their apartments are gorgeous and they're the best in the London market for this).
However, this convenience doesn't come without a cost because such amenities and service do need some monetary power to run, so for those of you on a strict budget or without UNCLE apartment options in the area of London where you want to live, here's a rundown of both processes.
| | |
| --- | --- |
| UNCLE Apartment Rentals | Traditional London Rentals |
| Book viewings directly | Book viewings through letting agents |
| On-site staff and concierge | Just you hoping you don't miss a delivery |
| Up front costs and terms | Longer negotiation process |
| Amenities like gyms, co-working spaces | Usually no extra amenities |
| Understand foreign renters | May require more proof of UK history upfront |
| Cost can be a bit higher | (Possible) lower cost due to lack of amenities |
For more photos and information on UNCLE apartments, check out my full review of their one-bedroom apartment in Elephant & Castle.
Expert Tips for Flat Hunting in London
Want all of the top tips on how to find an apartment in London?
Here are some of the expert must-knows to make sure that you are successful and don't end up in a run-down disaster or in a situation you can't get out of.
1. Set Your Budget (don't forget council tax!)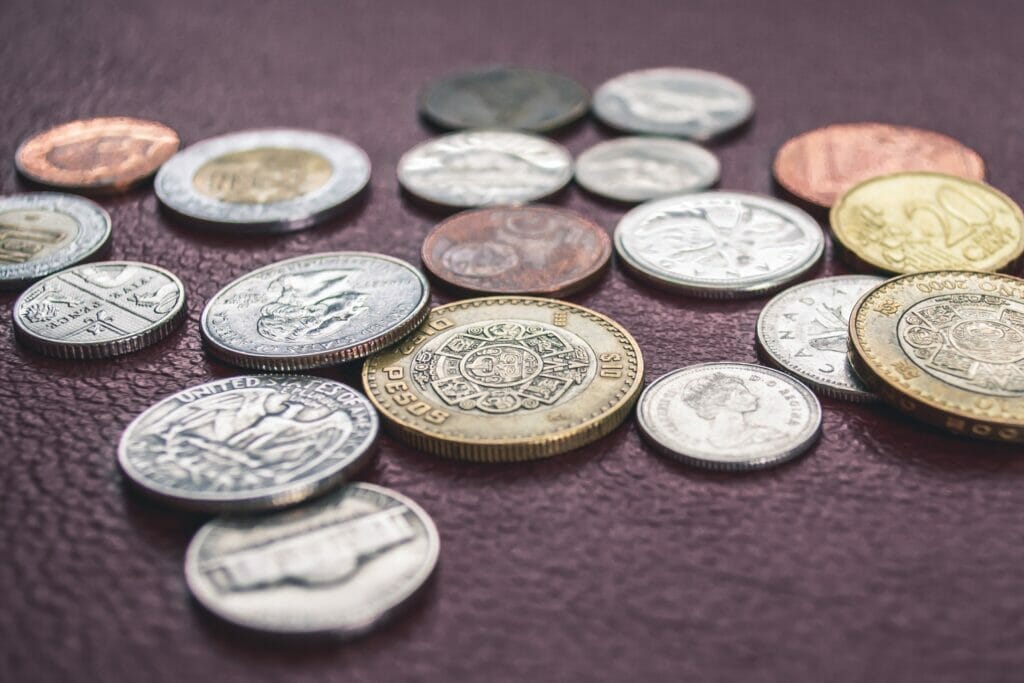 Before you figure out your rental options in London, you're going to have to dig into those pockets and figure out what you can afford.
The main thing to keep in mind with London renting is that it is going to be on the more expensive side – this is a world class city with world class museums, shops, restaurants, and more.
Usually, spending about a third of your income on rent in London is the guideline, but some people go a bit more, closer to half (when all is said and done, including utilities) if you feel comfortable with that.
You'll also want to keep in mind that commuting may sound like a great idea at first, saving on rent if you live further out in Zones 3-4, but the train and Underground can also be pricey, so you'll want to actually figure out how much in commuting costs you're going to need to pay in order to save on rent.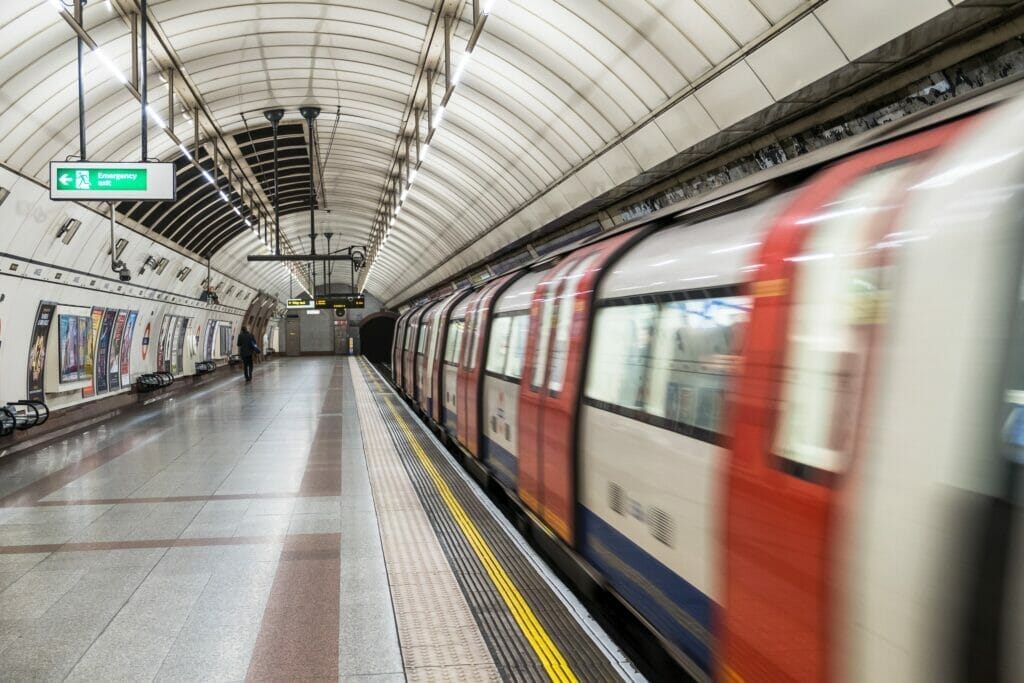 This will tell you your sweet spot for how much you realistically can afford and where you should start looking in terms of proximity to the city center.
The other thing to keep in mind is that you will be responsible for paying for your utilities, usually, including gas, water, and electricity.
This is often the same for apartment rentals with co-living or traditional renting.
There is also something called "council tax," which is mandatory and not paid by your landlord or apartment service provider.
This can range from £100 to £200 a month and needs to be factored into your limit.
2. Gather Documentation: the top London flat hunting tip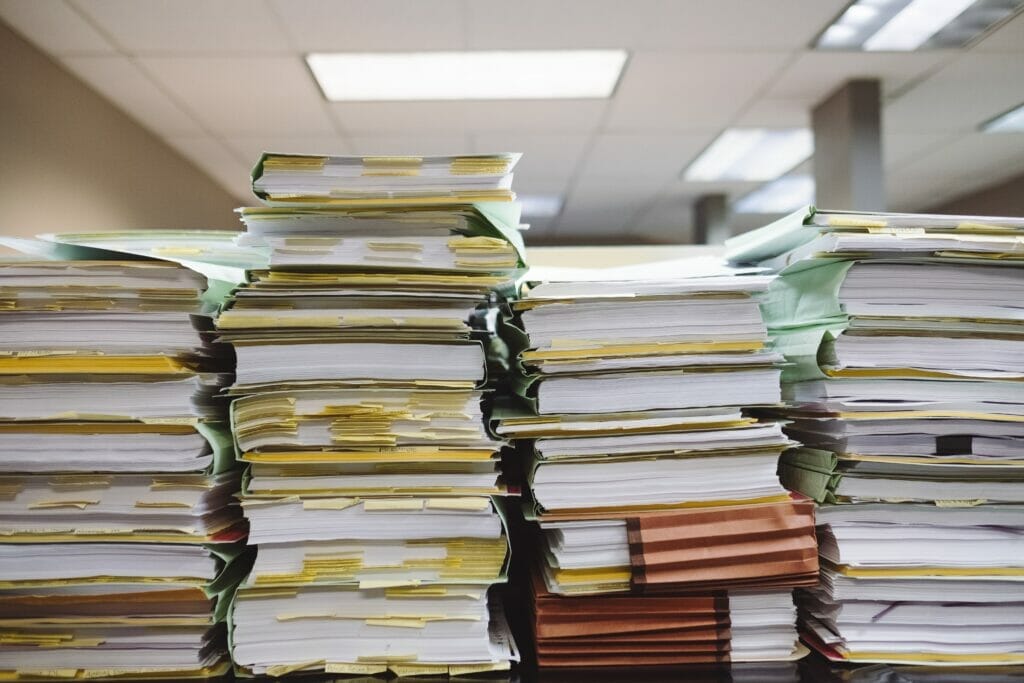 Rental Apartments with Co-Living:
When using a provider like Uncle, you'll find that they'll be much more help about what kind of documentation they need to see before move-in.
Often it is things like a passport, employer references, and the past few months of bank statements.
However, the benefit here is that they are used to people from other countries moving to London and needing to find a place to stay.
They know you might not have a British bank account straight away, or that your past bank statements will be from a foreign country.
In this way, you'll have an easier time gathering documentation and providing proof of your ability to rent.
Traditional:
When renting traditionally, you're going to be dealing with multiple different letting agents (we'll get to that in a moment), and each will have their own way of checking references.
You will be asked for similar documentation, such as employer references, character references, past bank statements, etc, but you may run into more problems if you don't have a UK bank account or UK rental history.
For this reason, I always recommend setting up a UK bank account as soon as possible once you move to London and, potentially, living in an AirBnb or other temporary accommodation while you establish yourself in London a bit more.
3. Pick Your Area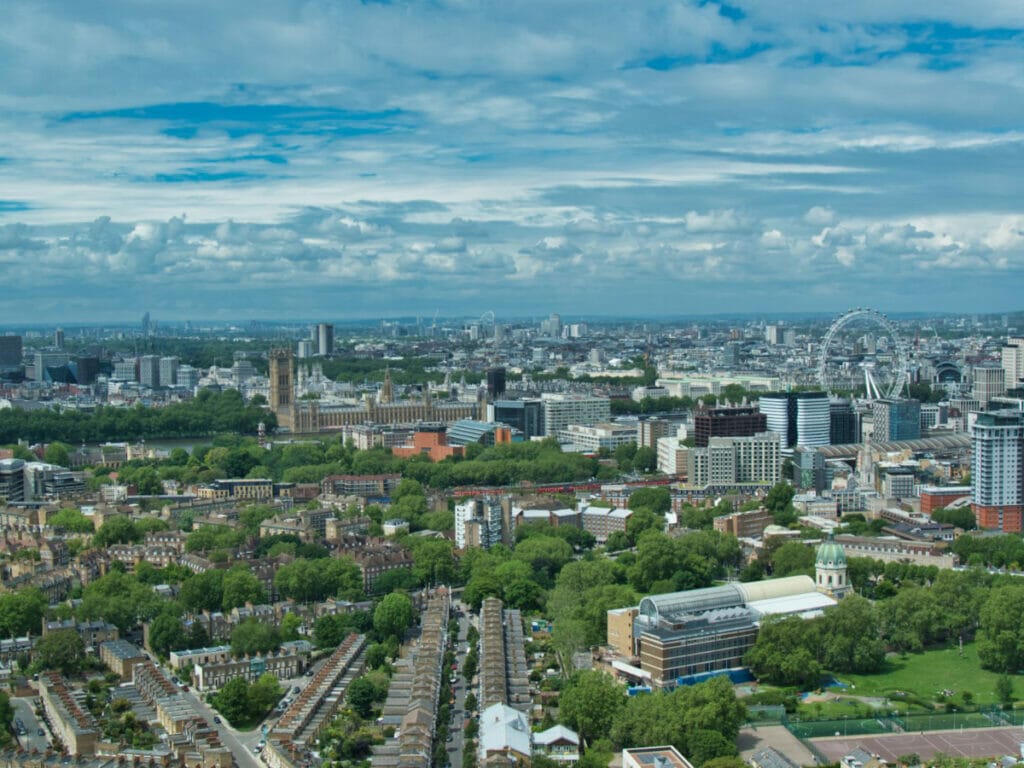 Where you choose to live in London is entirely based on your preferences, budget, and lifestyle.
You might want to live near your university, your workplace, or another area of London where you feel comfortable.
Co-living, apartment style offerings like UNCLE are starting to make their way around the city, so you can live in their awesome apartment blocks anywhere from Elephant & Castle (very central) to Wembley (further out, but with easy connections into central London).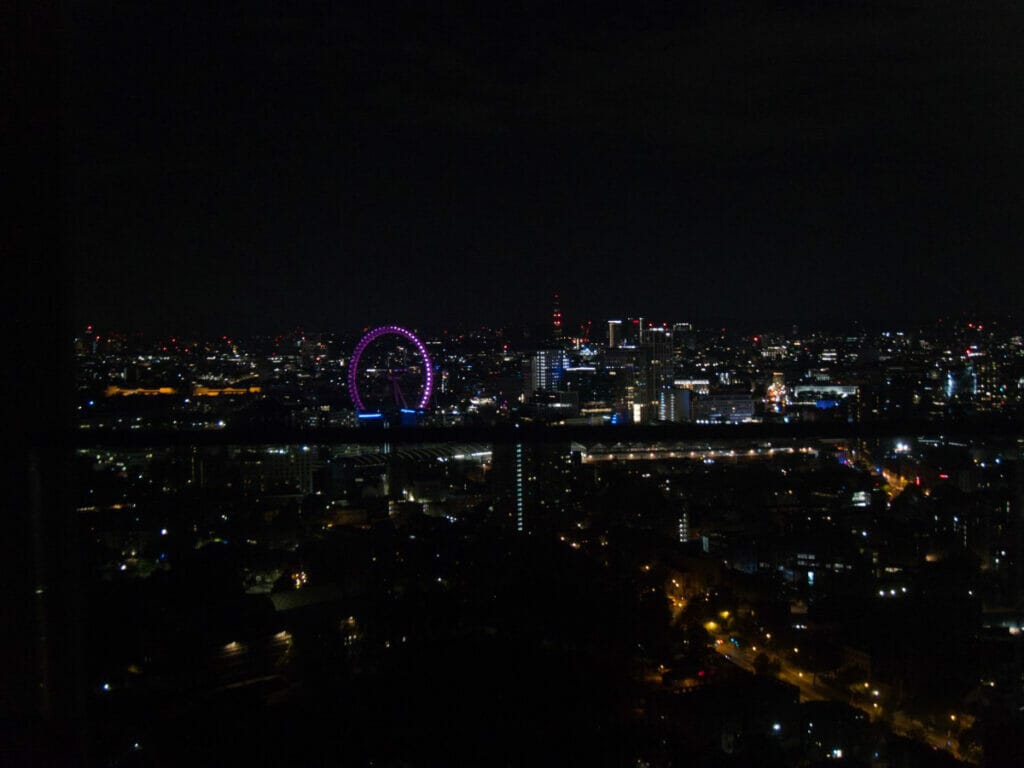 And of course when you're going through other rental avenues, you'll find that every area of London is teeming with options.
4. Book Viewings for London Flats (fast)
Rental Apartments with Co-Living:
Booking a viewing with somewhere like UNCLE is one of the easiest things ever, because they have full access to their show flats any time that works for you.
You'll be dealing with a team who are experts in the flat (more on this in a second), and they've also got virtual walk-throughs available which is almost unheard of in traditional London renting.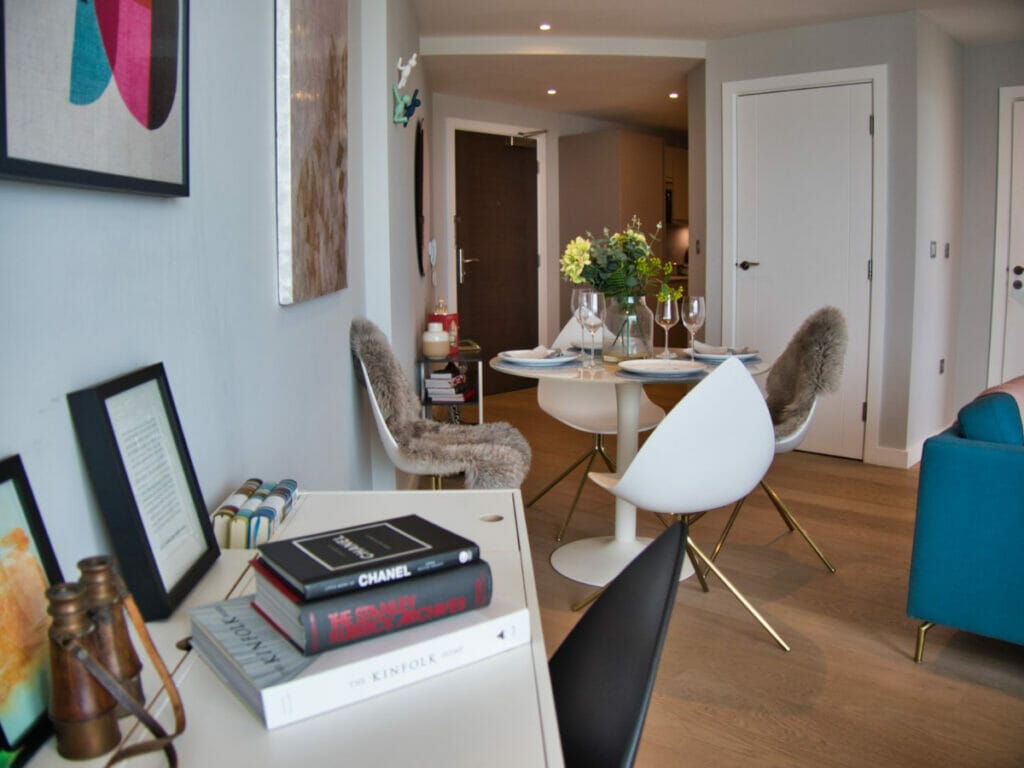 And while you should never dilly-dally on booking viewings in London because apartments do go fast, the fantastic thing about using UNCLE is that there are almost always flats newly becoming available and that intensely "rushed" feeling can take a backseat while you really take the time to research the area and make sure you're making the right choice for you.
Traditional:
Booking viewings in London (or anywhere in the UK) in the traditional sense is basically a hassle from start to finish.
The reason?
Every single landlord can choose a letting agency in the local area to work with, or they can try to rent privately.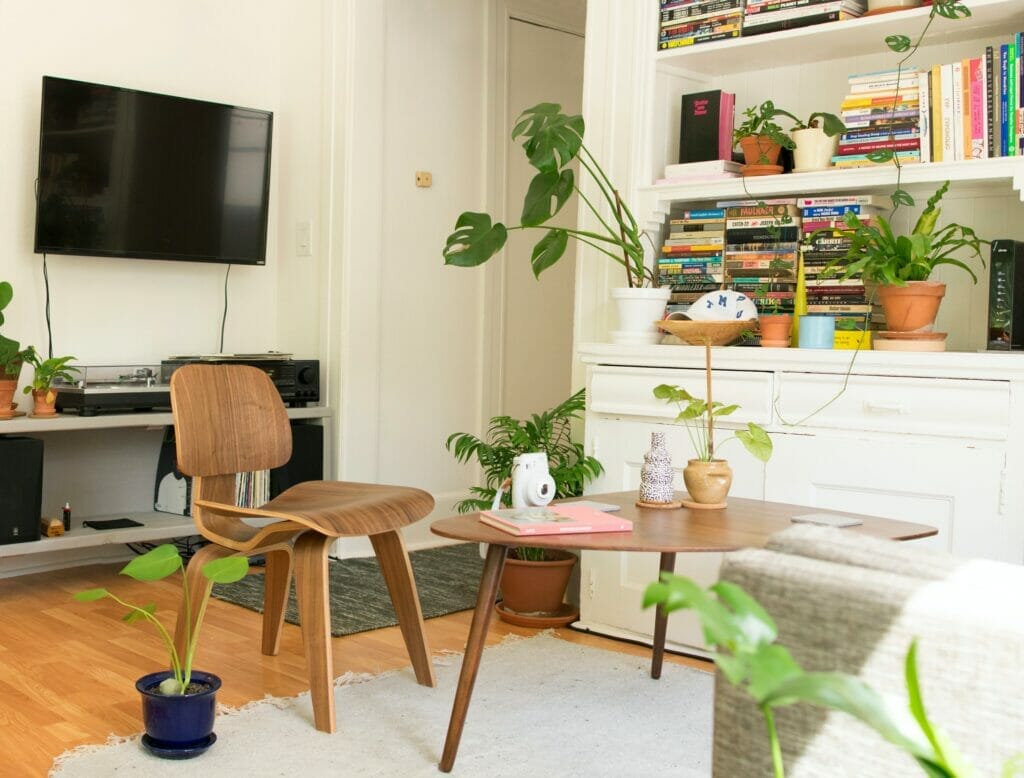 That means that you could find 3 flats you want to look at in Bloomsbury, and all are with different agencies.
This means you have to call up each agency to find a flat in London, submit your details, and make appointments separately.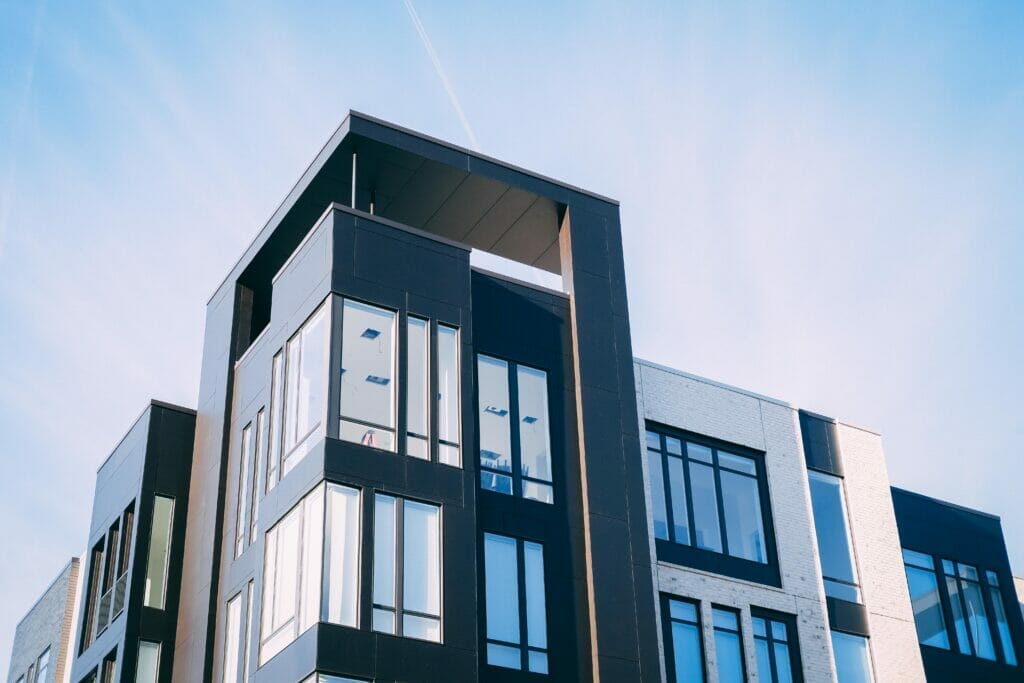 This lack of a centralized system can make it a real jigsaw to figure out viewings, which then also have to fit around the letting agent's schedule and that of any current tenant's living at the property.
You also may find that the letting agents you deal with in the process are not as knowledgeable about the property as someone who exclusively focuses on that property.
They've got a lot of properties on their books, and you'll always want to double and triple check anything important with them to make sure that you're on the same page and they're clued into the property you are looking at.
It's common for mistakes to be made on everything from "who is able to use that parking space out front?" to "are we allowed to use the loft (attic)?" and more.
5. Test Everything and Ask ALL the Questions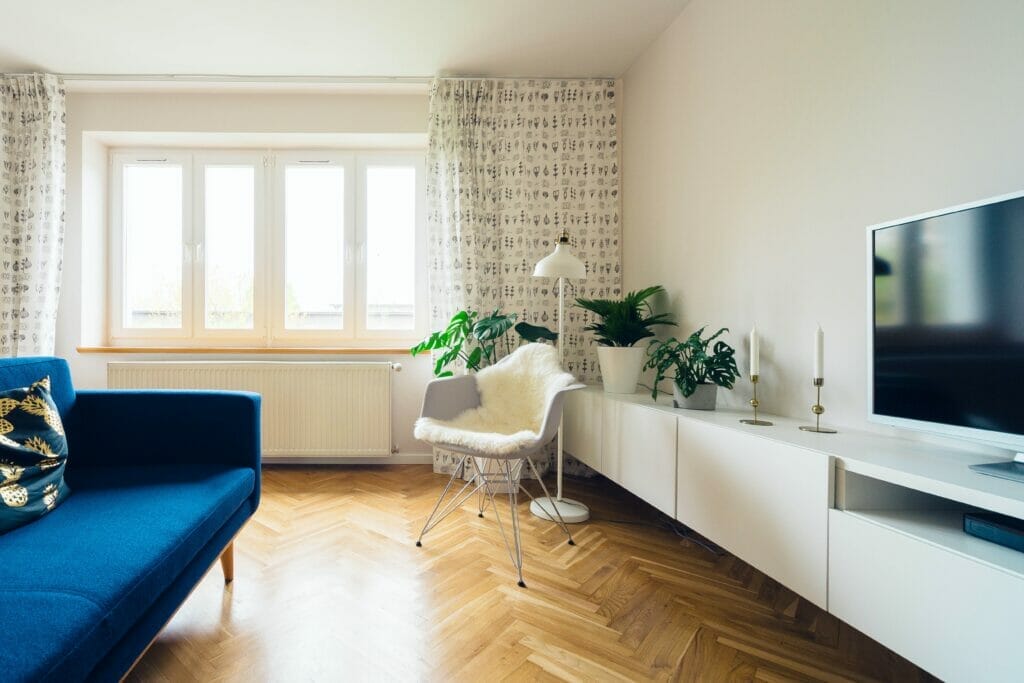 So you've got yourself a viewing!
What do you do next?
When you're at the actual viewing, you want to interact with the property as much as possible and as much as is allowed by the current tenant or letting agent.
Turn on the water, try and open the windows (sometimes, in older London properties, they'll look like they open but will actually be painted shut!) and open the doors.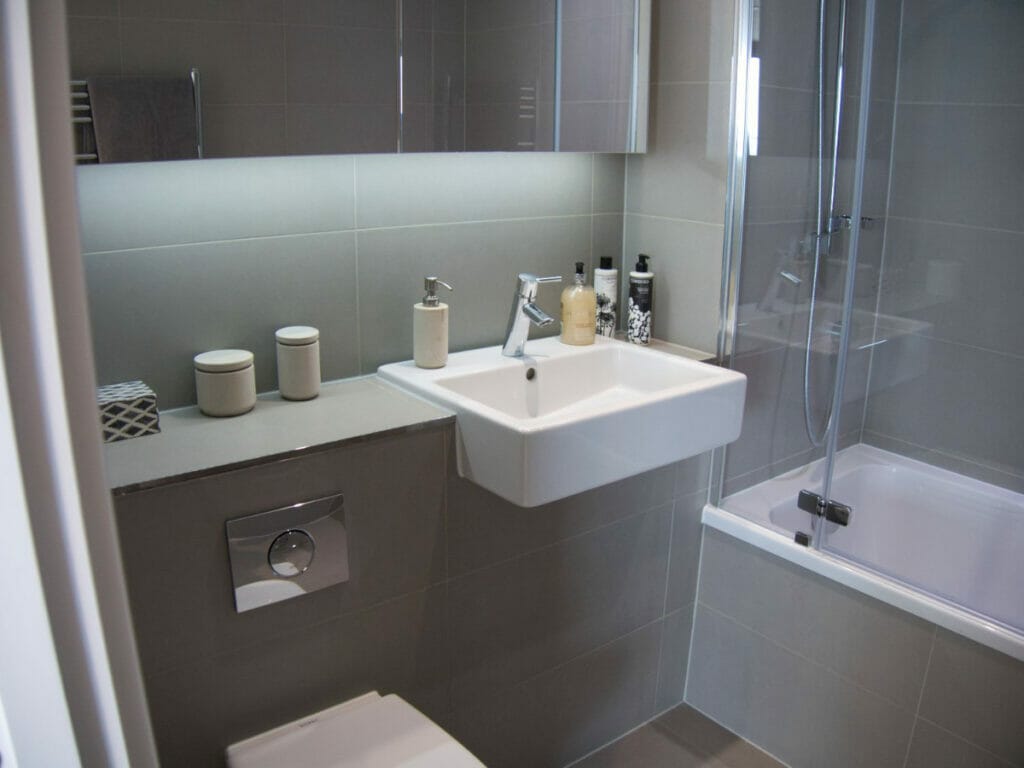 Once you sign the lease, you have no recourse if it turns out that something like the door doesn't close all the way or the water pressure is terrible or anything else that you didn't figure out when you went to do your viewing.
6. Negotiate Your Lease
Rental Apartments with Co-Living:
In an UNCLE apartment, you do have some leeway usually on things like the break clause and the length of the lease (UNCLE do anywhere from six months to three years).
Other things, like the price, are going to be a bit more standardized, similar to how it works in the US rental market.
You can see all of their terms and conditions on the website, as well as the prices, and "what you see is what you get" in the easiest way possible.
Of course, if you want different terms, have questions, or want to try your hand at negotiating, you're always welcome to get in touch and the worst they can say is "no, thank you!"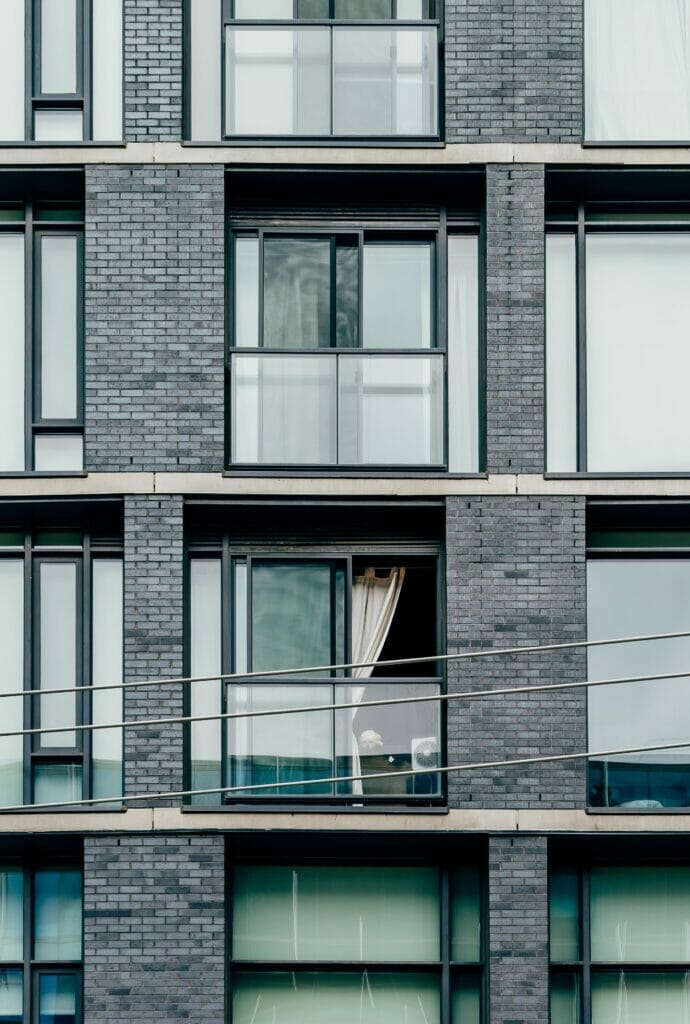 Traditional:
Everything in a traditional rental lease in London is pretty much negotiable, from the "break clause" (the point at which either you or the landlord can move on/kick you out without any penalty) to furniture that you want included to things you want to be painted or fixed before you move in.
Essentially, you're putting in an offer, like you do when purchasing a house, and it's up to them to accept, reject, or negotiate.
This throws off a lot of people who don't expect rental agreements to be a negotiation.
7. Sign on the Dotted Line and Do a Full Inventory on Move-In
So now you've signed on the dotted line after you're happy with the lease and the conditions.
You've trekked your way around London going to viewings and compiling bank documents and figuring out where you'll be happiest.
What do you do before you sit back and enjoy the place?
A full inventory, of course!
You want to go around your flat and take pictures of everything.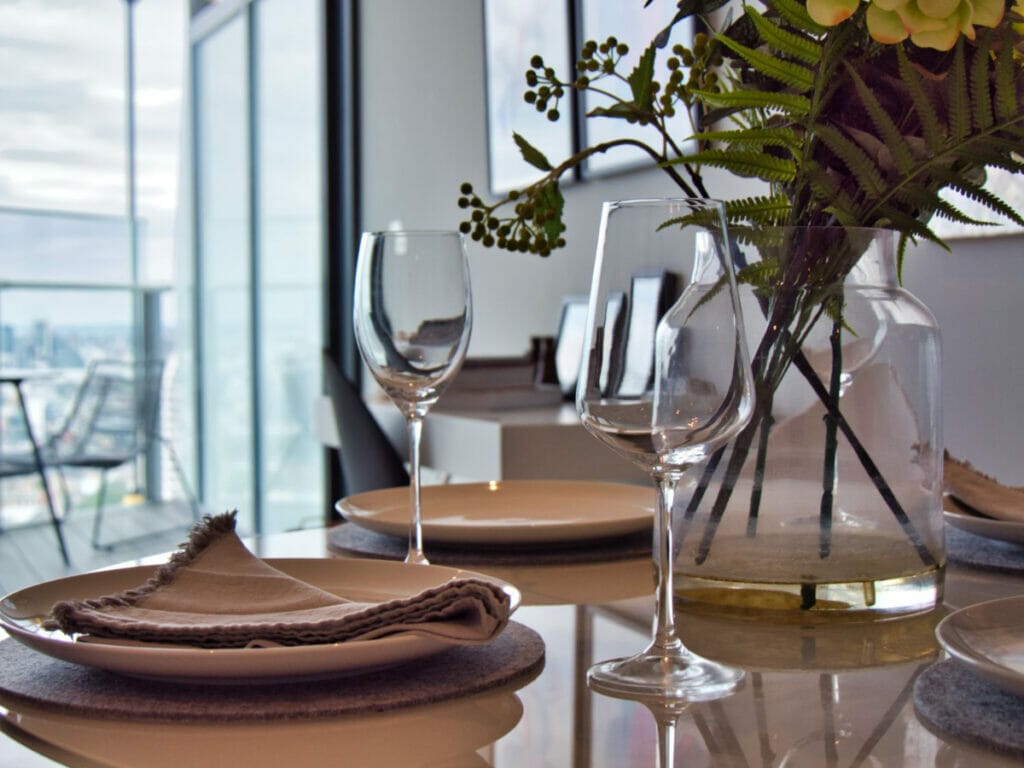 Make a list of everything that has been included, from a solitary fork that someone left behind to the lightbulbs to any furniture to locks for the windows.
Even if your letting agent does their own inventory, you need to do your own so that if they come back in a couple of years and say that their inventory shows they included a throw pillow that you lost, you can come back with your own inventory from that time period and show that there was no throw pillow in the flat.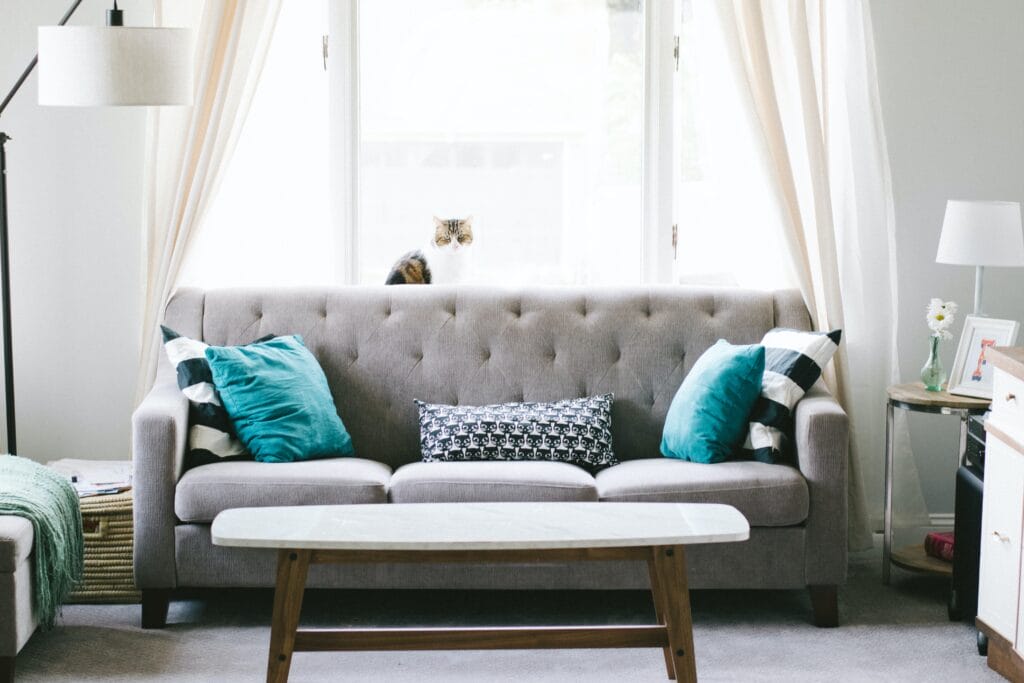 This also helps for getting your deposit back at the end of your tenancy, and is just good practice when you're renting to make sure that you're aware of what came with the flat that will need to be put back to that state and left for the next tenant when you move out.
If you've got any questions about renting in London, leave them below!