This post contains affiliate links for which I may make a small commission to help keep the site running. You will not be charged extra for these items had you not clicked the links. Thank you for your help to keep the site running!
Ah, Buckinghamshire in the summer time.
After months and months of complaining about how it's too cold, too grey, too dark, too everything, the sun comes out in Bucks and it's finally time to put on the shorts and get to know your neighbors.
Or something like that.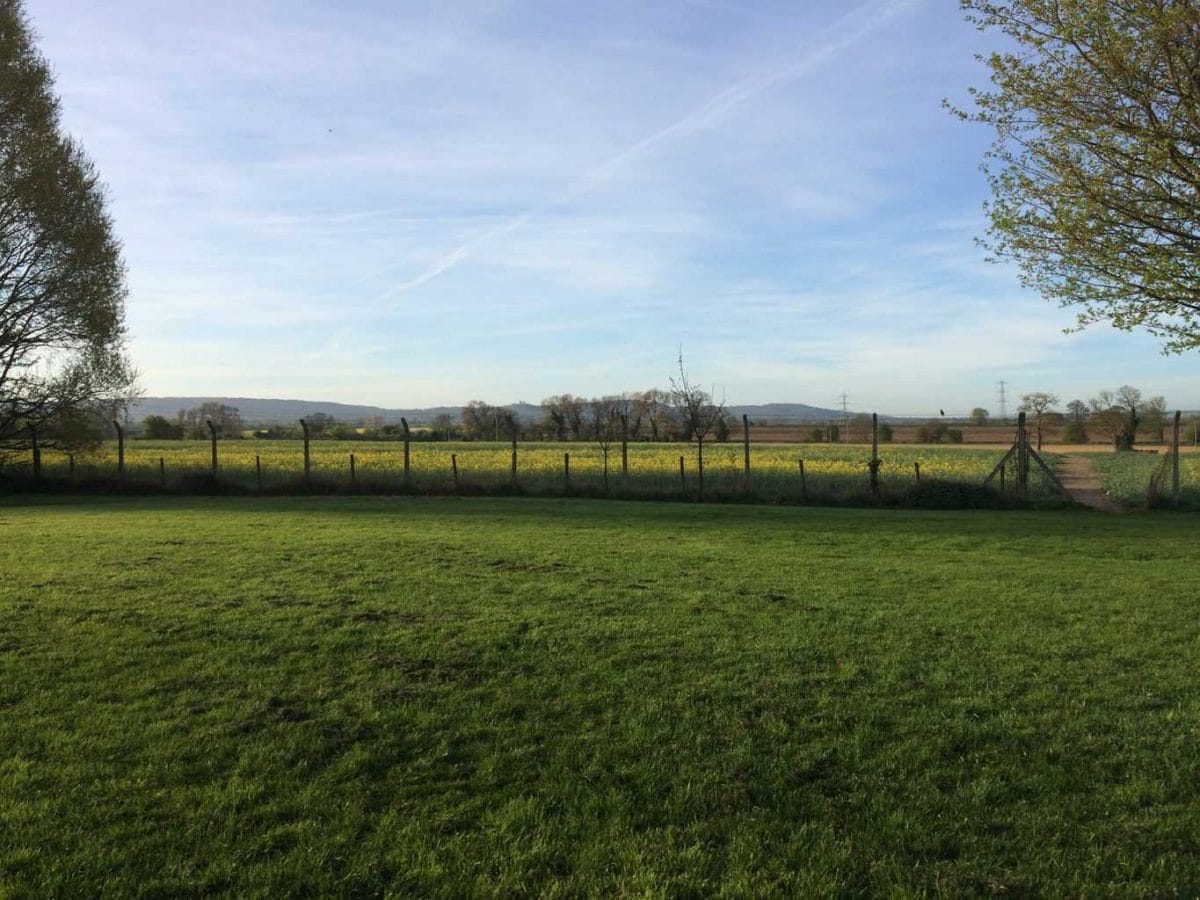 Finding things to do in Buckinghamshire isn't difficult with so many choices of activities, but I thought I'd put together this list of things to do in Buckinghamshire in the summer, including things to do in Aylesbury, and fill it with things that are mostly good all year round, but particularly great in the summer.
GET A

FREE

UK GUIDE and ACCESS TO MY PLANNING FB GROUP
With 50+ pages of helpful travel tips and the "best of" UK lists, this is your ad-free key to your UK trip.
Whether you're a Buckinghamshire native or a visitor to this lovely county, check out my recommendations below (this includes things to do in Buckinghamshire with kids to keep the little ones in the family happy and things to do in Buckinghamshire for couples!)
Things to Do in Buckinghamshire (in the summer)
1. Wendover Woods
On the north edge of the Chiltern Hills is an amazing place to take advantage of walking trails, bike riding trails, Go Ape experiences, and play areas.
Visiting Wendover Woods in the summer is the perfect way to take advantage of the great outdoors, and what's better is that it's good for the whole family.
This is one of the best and most beautiful parts of England.
The kids have dedicated areas with space just for them to roam around and jump on random things, while some of the more secluded trails are great for solo reflection or walking hand in hand with someone you love (and then telling them immediately to get away from you because it's too hot to be holding hands).
There are also barbecue locations for you to bring your own food and have a cookout, as well as a Café in the Woods where you can stop to fuel up if you want someone else to do the cooking.
Address: Upper Icknield Way, Aston Clinton, Aylesbury
Entrance fee: Free, but parking is paid
2. Horse Trust
One of my absolute favorite things to do in Buckinghamshire, and I'm probably biased here because I got married there, is to pay a visit to the Horse Trust in Speen.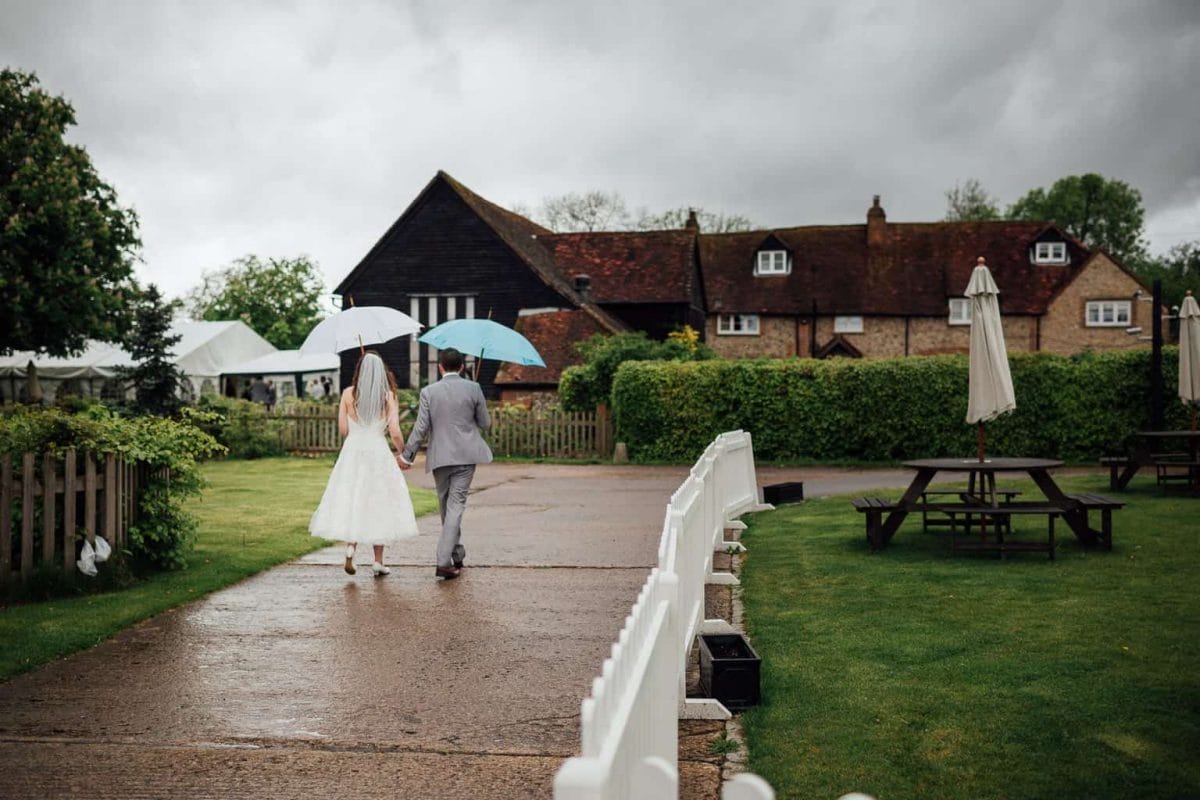 The Horse Trust is a charity that have worked hard to rescue horses from the surrounding areas and give them a happy and healthy life running around their expansive fields.
In addition to some weekend events, you can visit the Horse Trust for a couple of hours every afternoon when it's open for the public to come and pet the horses and take advantage of the tea room and facilities.
Address: Slad Ln, Princes Risborough HP27 0PP
Entrance fee: £5 per vehicle
3. The Bucks Goat Centre
I had no idea that the Bucks Goat Centre was even an option of what to do in Buckinghamshire, but since exploring Stoke Mandeville and Aylesbury further, we discovered this little gem.
The Bucks Goat Centre is an open and friendly farm with goats, alpacas, rabbits, ferrets, and more. Bring the kids to take part in "meet and greet" times where they can interact with the animals, have lunch in the farm cafe, or buy fresh produce in the farm shop.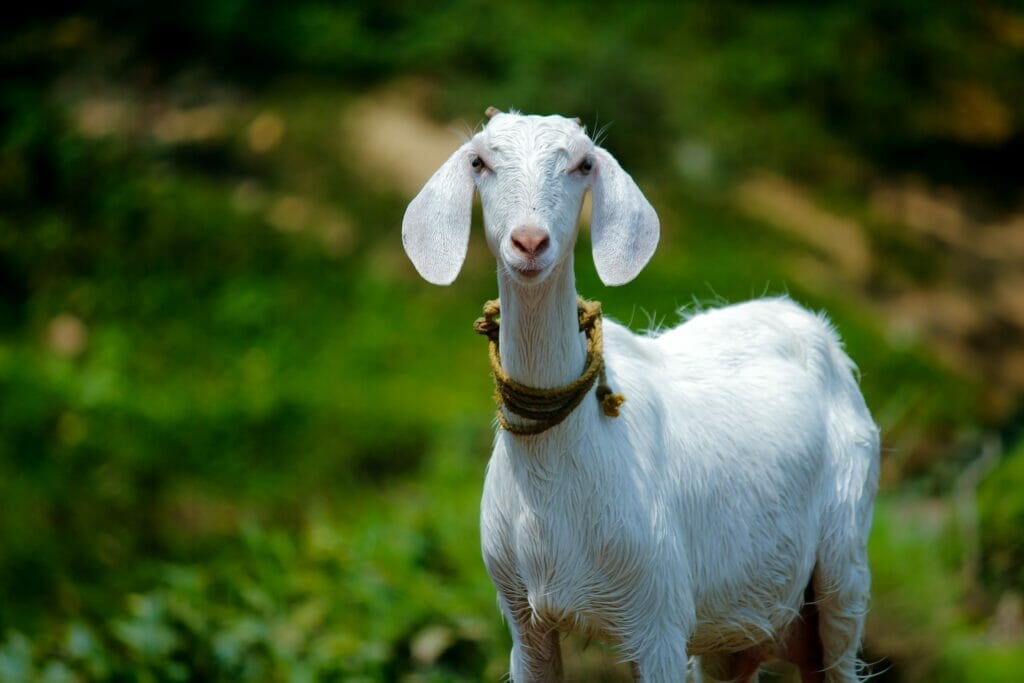 Admission prices are really reasonable, with the most expensive admission being 6.00 GBP for adults.
If you live nearby, get a season pass and go over and over again in the summer when you need to get out of the house for awhile.
Address: Layby Farm, Old Risborough Rd, Stoke Mandeville, Aylesbury HP22 5XJ
Entrance fee: £6 per adult over 16, £5 per child
4. Roald Dahl Museum and Story Centre
Situated on Great Missenden's High Street, the Roald Dahl Museum is open all summer long for kids and families to have a great day out in Buckinghamshire.
Roald Dahl lived in Buckinghamshire for over 30 years, and the museum is dedicated to his life in Great Missenden as well as the writing that he did there.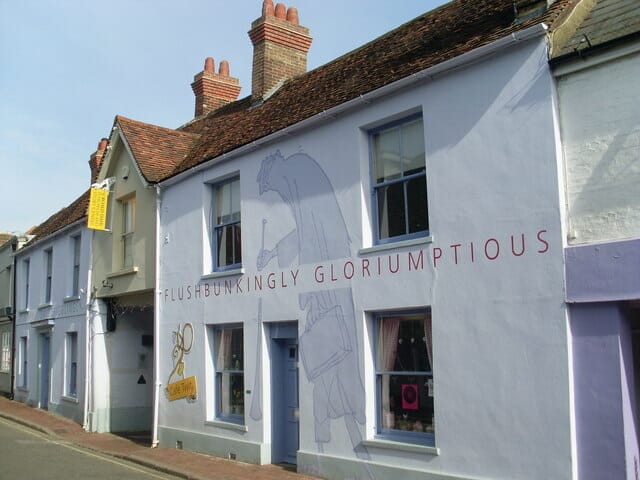 This is definitely more of a museum for kids, though if you are a childless couple particular interested in literature or Roald Dahl, you may find it worth it as well.
Address: 81-83 High St, Great Missenden HP16 0AL
Entrance fee: £7.95 per visitor over 5, free for under 5's
5. Bekonscot Model Village
If you've never been to Bekonscot's Model Village in Beaconsfield, the summer is the time to go.
It's the oldest original model village in the entire world, and you can spend a couple hours wandering around and looking into all of the very tiny windows.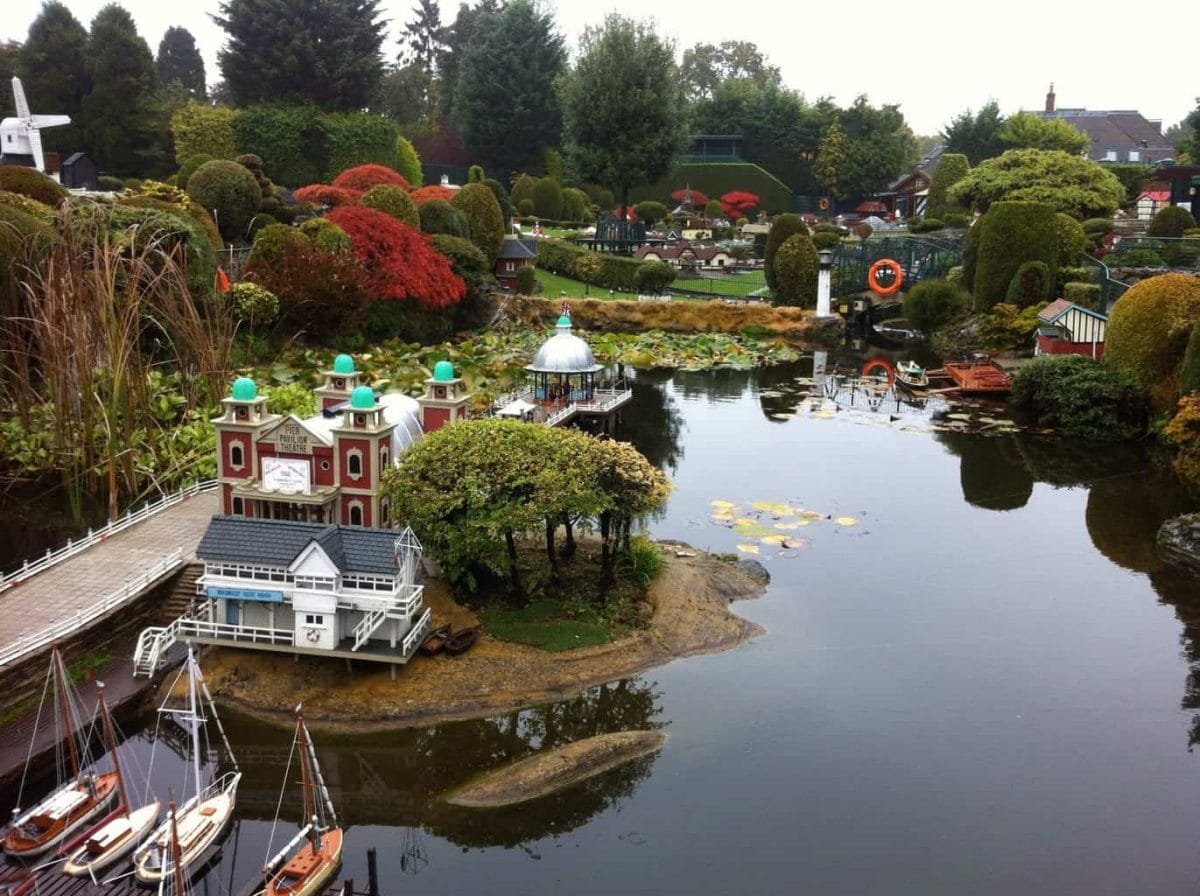 See what's going on in the school house, walk down the miniature high street, see the microscopic zoo, or enjoy the train station with sounds (and moving trains!).
There's also a railway that children can ride on (child sized, not miniature sized, don't worry), as well as a dedicated children's play area.
Bekonscot is small enough that you could feel comfortable taking a couple of kids on your own if you're a single parent or babysitting for the day.
Address: Warwick Rd, Beaconsfield HP9 2PL
Entrance fee: £13.00 per adult, £8.30 per child (2-15)
6. Marlow Regatta
Every June, lots of people in lovely dresses and hats head to Dorney Lake for an international rowing competition known as the Marlow Regatta.
It's one of the top events on the British rowing calendar, and top crews from the UK, Europe, and the USA come to compete.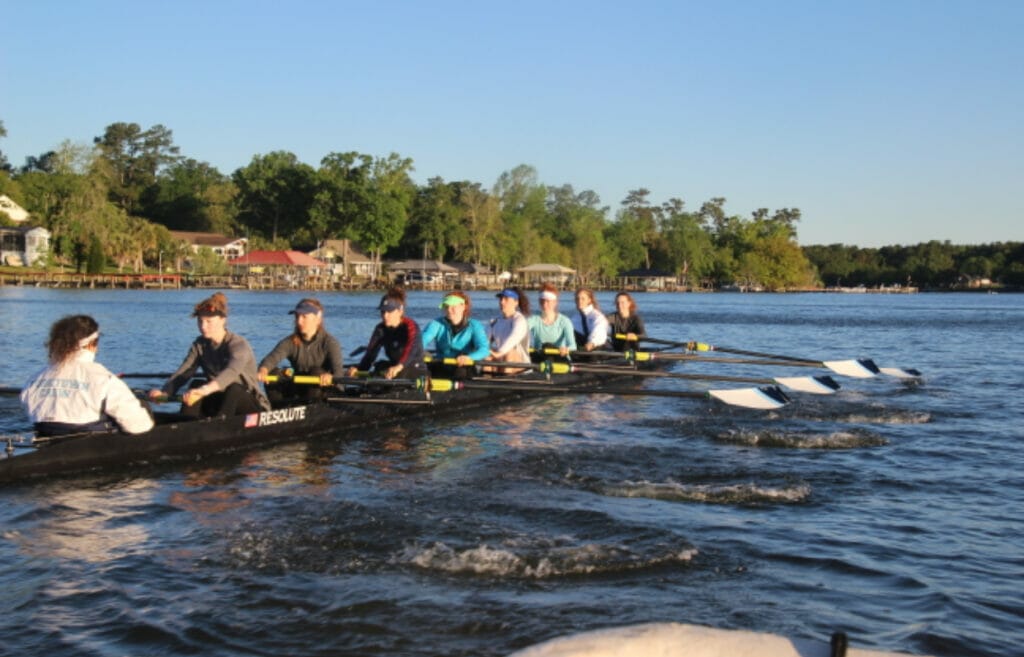 For spectators, Marlow Regatta is more of a social occasion and the perfect chance to enjoy some Pimms in the sun.
The event is also accompanied by music, food, and plenty of entertainment until the sun goes down.
7. Wycombe Rye Events
If you're not familiar with Wycombe Rye, you should make it a point in the summer to go check out this expanse of green space with places for picnics, walking, and taking part in community activities.
Particularly in the summer, the Wycombe Rye Lido comes alive with activities and the splashes of families coming to enjoy the open air and moderate water temperatures.
There are also group classes and festivals put on in Wycombe Rye regularly, including jazz evenings, worship festivals, and other community events.
8. Penn Fest
If you've never been to a family-friendly music festival, Penn Fest is the place to start.
It happens in July every year in the beautiful village of Penn, and it attracts bigger names than you might realize.
Over the years, performers have included KT Tunstall, the Kaiser Chiefs, and Gabrielle Aplin, among others.
The whole idea is to come and camp out, but you can also rent a "glamping hut" if that's more your thing (and I won't judge you, I'm a glamper, not a camper).
There are also creative workshops, as well as activities for the kids.
And you won't need to worry about food or drinks either, as there are stalls around selling cuisines from around the world as well as British classics.
9. Chiltern Open Air Museum
Don't forget about the educational things to do in Buckinghamshire!
The Chiltern Open Air Museum offers a sort of living history with 30+ buildings that have been preserved and brought in from areas around the Chilterns.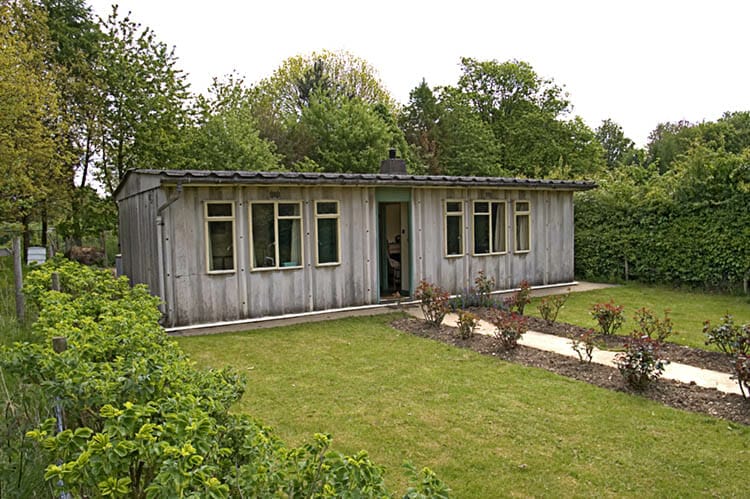 Together, they tell the story of the history of the area and its people, and this is one of our top picks of where to take visitors in Buckinghamshire.
There are also cute farm animals and adorable lambs that always steal my heart.
The Chiltern Open Air Museum can definitely be a great day out in Buckinghamshire for kids, as there are regular festivities just for them to help them learn, play, and make memories in this beautiful part of the world together.
And if you get hungry – there's a café ready to welcome you in and stuff you with sandwiches, soups, and cakes to keep you going through the afternoon.
Address: Newland Park, Gorelands Ln, Chalfont St Peter, Chalfont Saint Giles HP8 4AB
Entrance fee: £9.50 per adult, £7 per child (4-16)
10. Hughenden Manor
Step inside this red brick mansion to unlock secrets of Hughenden and High Wycombe that date back to its first recorded mention in 1086.
It's probably most notable for being the home of former prime minster Benjamin Disraeli, and recently it was uncovered that Hughenden Manor played a special part in World War II (but you'll need to go for yourself to find out what that was!).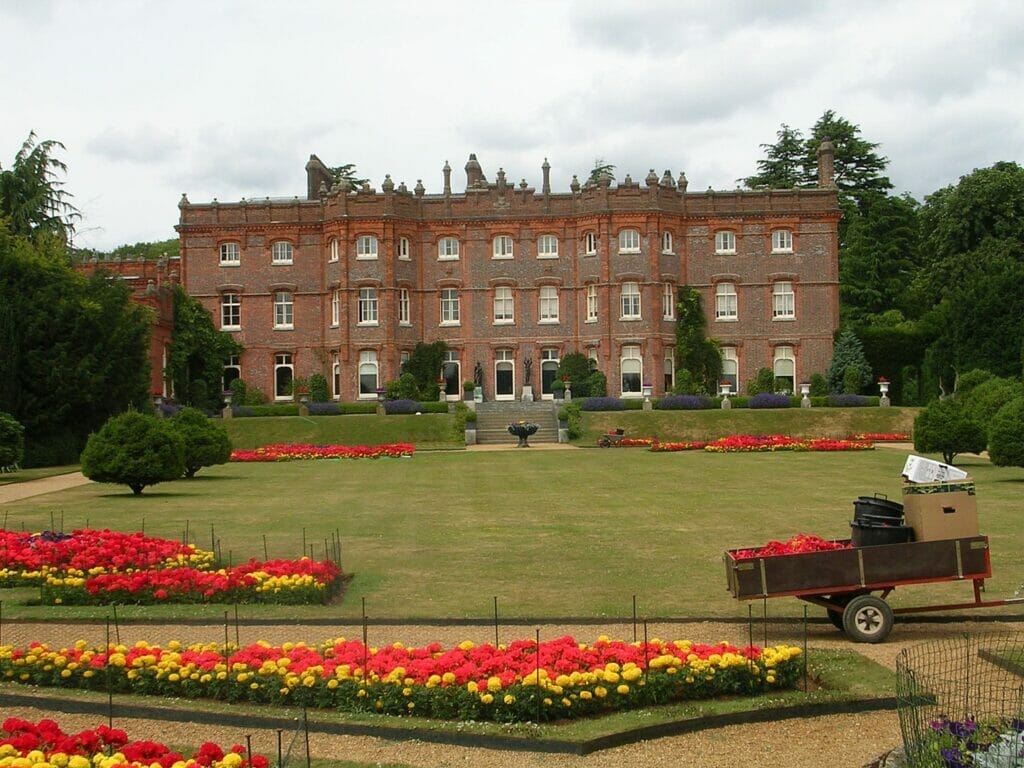 The National Trust have owned the building since 1947 and have put a lot of time and effort into keeping Hughenden Manor looking like it would have during Disraeli's time there.
It's particularly nice to visit in the summer because of the formal gardens and surrounding Hughenden Park, which occupies almost 1,500 acres and is a prime spot for summer picnics and dog-walking.
Address: Hughenden Manor, Hughenden HP14 4LA
Entrance fee: £14.30 per adult, £7.20 per child
11. Bletchley Park
Head to the north of Buckinghamshire in Milton Keynes for one of my absolute favorite things to do in Buckinghamshire (I know I keep saying that, but still).
Bletchley Park was the main location of British codebreakers in the war, including Alan Turing.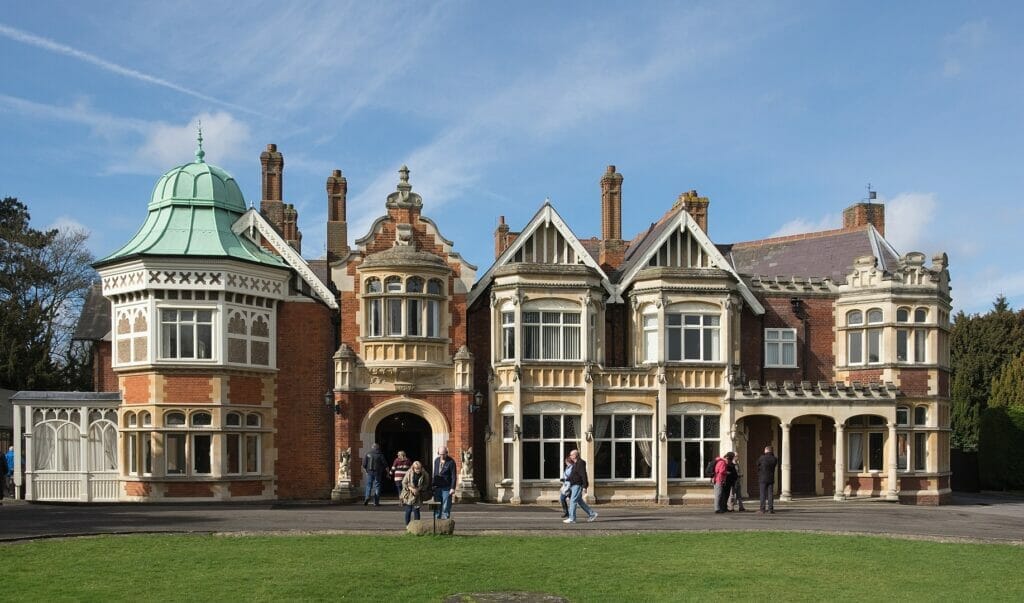 It was here that they intercepted and deciphered messages from the Germans and worked in intense secrecy throughout the war.
Today, you can visit Bletchley Park and take a tour of the huts and buildings that housed both the codebreakers and their groundbreaking equipment.
There are also regular events such as flyovers and children's activities, and it's open every day of the summer so you can plan a visit to fit your schedule.
Address: The Mansion, Bletchley Park, Sherwood Dr, Bletchley, Milton Keynes MK3 6EB
Entrance fee: £24.50 per adult, £16.00 per child 12-17, free under 12
12. Cliveden House and Gardens
Visit the gardens of Cliveden for a wonderful walk through landscaped paths, secluded riverside walkways, and miles of woodland.
Cliveden House itself is actually a luxury hotel, but you can take a guided tour in the summer on certain days of the week.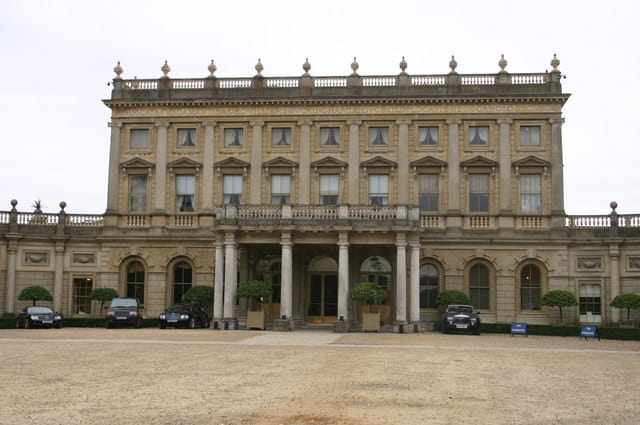 Check ahead before arrival to make sure the tour is running if you're interested!
One of the best parts of Cliveden House for the kids is the Storybook Play Den, a whole landscape of wooden carvings that combine your children's favorite characters into an interactive adventure.
You can also take them in the Cliveden Maze for an afternoon of fun.
Address: Cliveden Rd, Taplow, Maidenhead SL1 8NS
Entrance fee: £16.00 per adult, £8.00 per child
13. Aqua Vale Swimming and Fitness Centre
If it's just too hot outside to face the outdoors, Aqua Vale Swimming and Fitness Centre in Aylesbury is the place to go to stay cool.
There are three pools, including a leisure pool and competition pool.
There's even a lazy river, which the kids will love.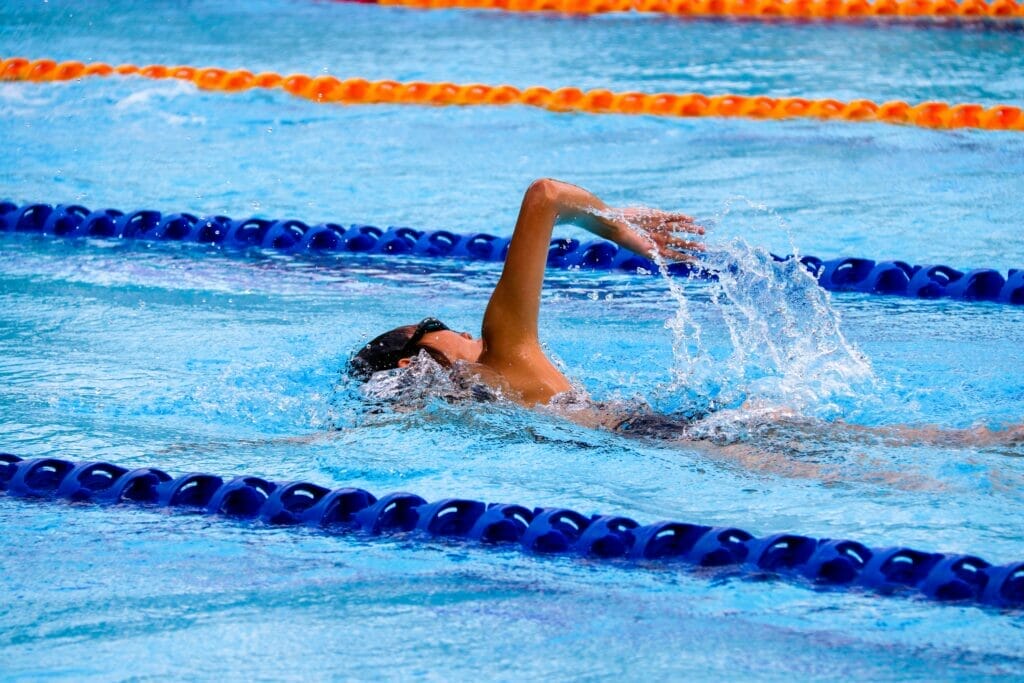 You can check the timetable ahead of time to make sure you visit during open swim hours, or you can sign the kids up for regular swim lessons throughout the summer that mean you always know you've got a splash in the pool to look forward to.
Membership types are varied, so you can get one that just allows you to access the pool or spring for one that includes use of the state of the art gym and other facilities.
Address: Park St, Aylesbury HP20 1DX
14. Little Chalfont Nature Park
Support local initiatives by spending the day at Little Chalfont Nature Park near Amersham. The nature park opened in 2016, and is open every day from dawn to dusk.
Within the park are a wild flower meadow, woodlands, marked paths for walking, places for picnics, and some fun little gems to discover to learn about the history of the area and its use as a farm and orchard.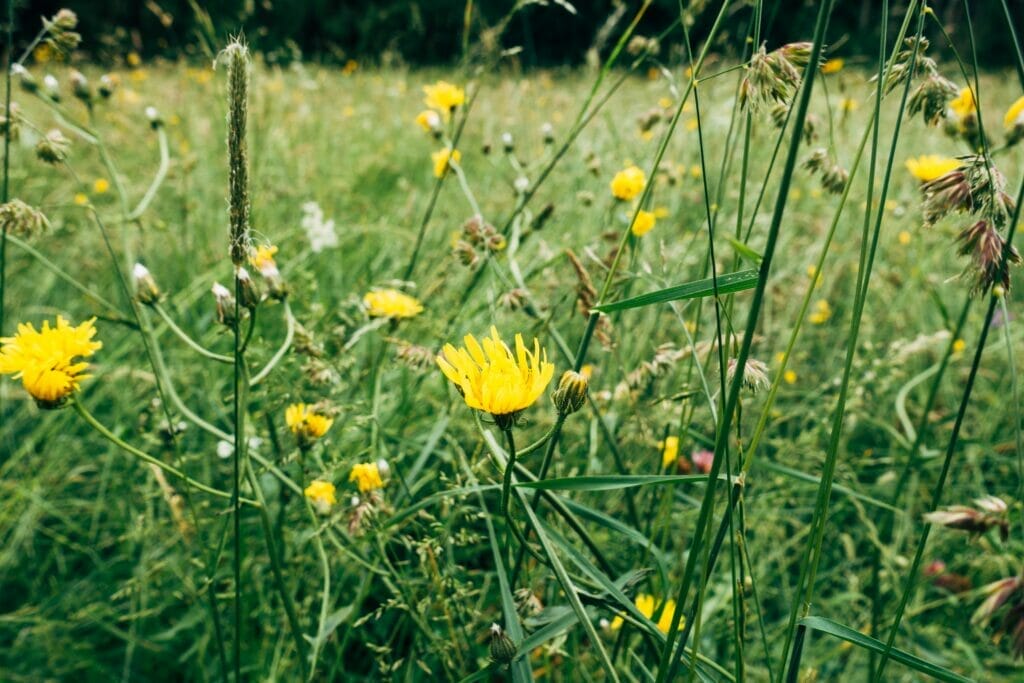 Animal lovers will enjoy bird watching to see if you can see some of the local birds, including robins, blackbirds, and magpies.
You should also keep an eye out for beautiful butterflies, as well as moths and ants that call the nature park their home.
Entrance is completely free, and the park is owned by a charitable trust on behalf of the residents of Little Chalfont.
Address: 9QN, Cokes Ln, Little Chalfont, Amersham
As of September 2022, the Chesham Museum is in a state of transition where they are without a permanent home, but this museum plays a big role in preserving Chesham's history and heritage and there are plenty of ways to support them throughout the summer and all year long.
One of the easiest ways to get involved is to participate in their summer walks, which are suitable for the whole family (just wear appropriate walking boots!) and cover topics such as Chesham's industrial past, Chesham suffragettes and more.
The money all goes towards the museum's relocation, and you'll hear from guides who are passionate about the museum and the topic of the day.
16. Weekly Market in Princes Risborough
Just south of Aylesbury, Princes Risborough is a an adorable town that means "brushwood-covered hills" in Old English.
It has also been featured in television in programs such as Midsommer Murders and Inspector Morse (which is completely unrelated to what it means in Old English, so bad segway there, but stick with me).
One of the best things about living near to Princes Risborough are the markets that take place.
It's fun to just wander around, stopping into shops and chatting to sellers at local stalls (or awkwardly avoiding them if you're embracing your inner British social anxiety).
While you're there, see if you can spot a red kite, as Princes Risborough has become an ideal place to view this bird.
What better way to take advantage of the beauty of Buckinghamshire than to play a round of golf surrounding by stunning scenery?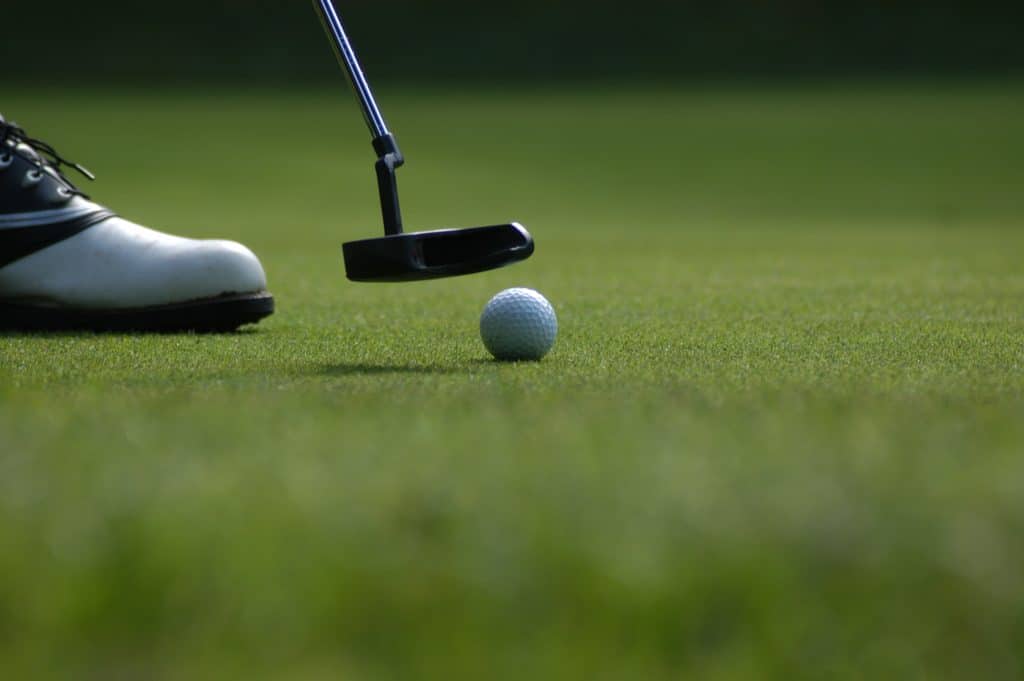 You don't need to be a member of Woburn Golf Club to play on one of its courses.
Spend the day challenging your family and friends under the shade of the trees, practicing your swing.