This post contains affiliate links for which I may make a small commission to help keep the site running. You will not be charged extra for these items had you not clicked the links. Thank you for your help to keep the site running!
We've all been there.
You book an Airbnb that won't let you store your luggage on the check out day but your flight isn't until the evening.
You're transferring hotels in London and there's a weird gap in the middle where you've got nowhere to out the 8 suitcases that somehow two people needed.
Figuring out how to store luggage in London or in any major city can be confusing.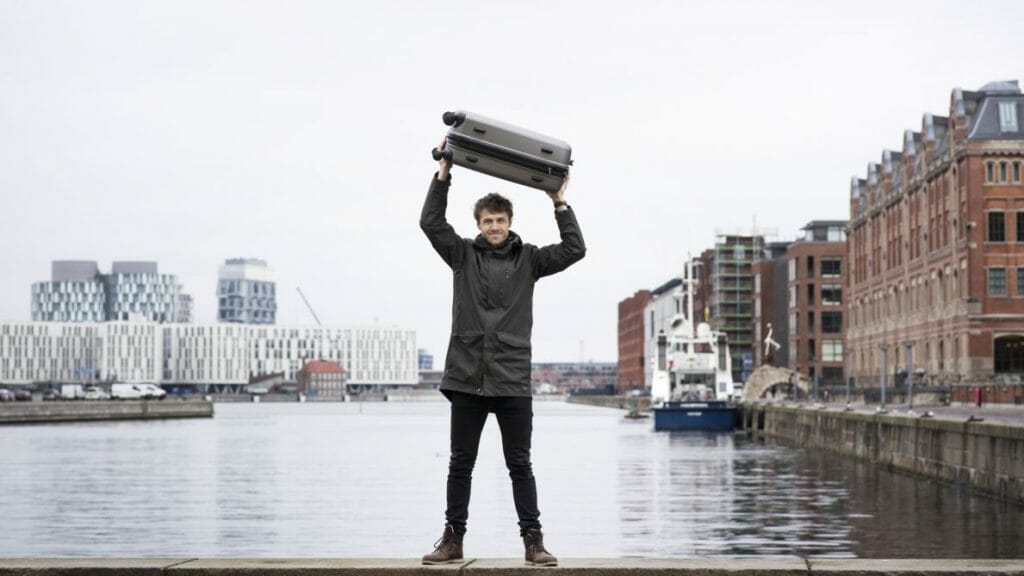 We have even raced to a set of lockers at a train station before, after reading online that there were luggage lockers, only to find they were all taken and there was a line of about 20 people waiting for one.
We've all got better things to do than that, I promise you.
In this guide to storing your suitcases in London, I have another solution.
We use a company called Luggage Hero, which, as the name suggests, is here to save you from all of your luggage woes!
In this Luggage Hero review, I've got all of the information you may want to know before signing up.
Hey! Sidenote! Planning on visiting the UK or moving to the UK?

For more advice, photos and friendly help, click here to join my UK Travel Facebook group to carry on the conversation with fellow travelers and UK experts.
How Luggage Hero Works
Luggage Hero is like the Airbnb of luggage storage, where you can take a look at listings and reviews to determine where to store your luggage.
This gives you complete control, both over the location and who you trust with your luggage.
The locations are spread all around the city, including in the popular tourist areas and near major sights, and they're made up of stores, cafes, hotels and more that are vetted and then added to your options.
LuggageHero is our preferred luggage store option in London, but they also operate in over 30 cities around the world, including Barcelona, Madrid, Hamburg, Chicago, Miami, Boston, and more.
We always read the reviews when booking and look for locations with 4 to 5 star ratings that a it of other people have used.
How much does Luggage Hero cost?
You can book luggage starting at £1 per piece of luggage per hour, and there is a day rate of £8 per piece of luggage.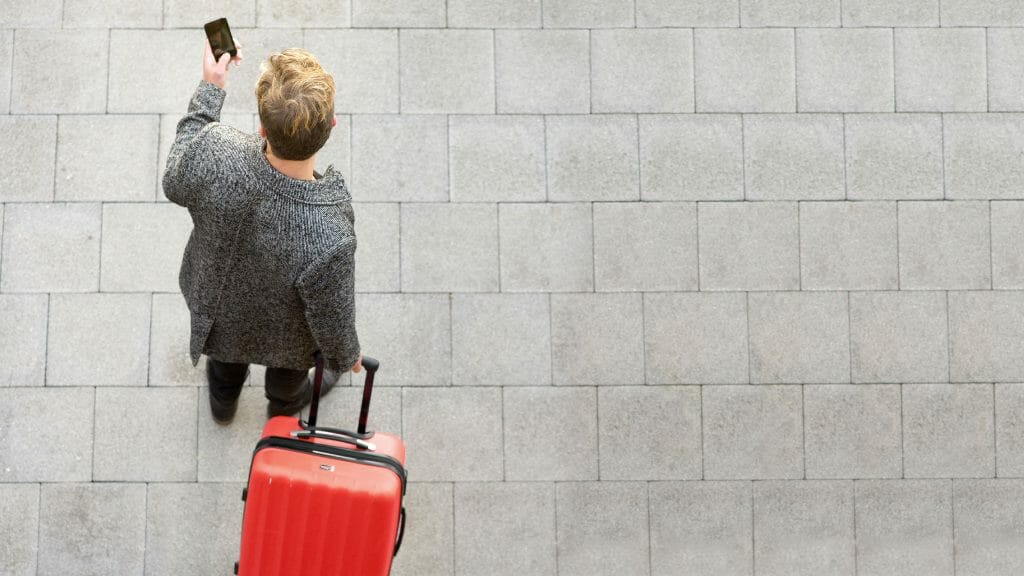 How do I use Luggage Hero?
You don't need to download am app to use Huggage Hero, which, thank god because if I have to download one more app to exist in daily life I'll scream.
What you do is click on the location you want to book and confirm the booking.
From there, you'll be sent directions and the exact address of the location.
When you've arrived at the location, you can use their WiFi to go into your account and start the storage timer.
You'll also get a label from the shop to put on your luggage which I'll talk about in a minute.
When you pick up your luggage, you'll stop the storage timer and then payment will all be made online, not to the store.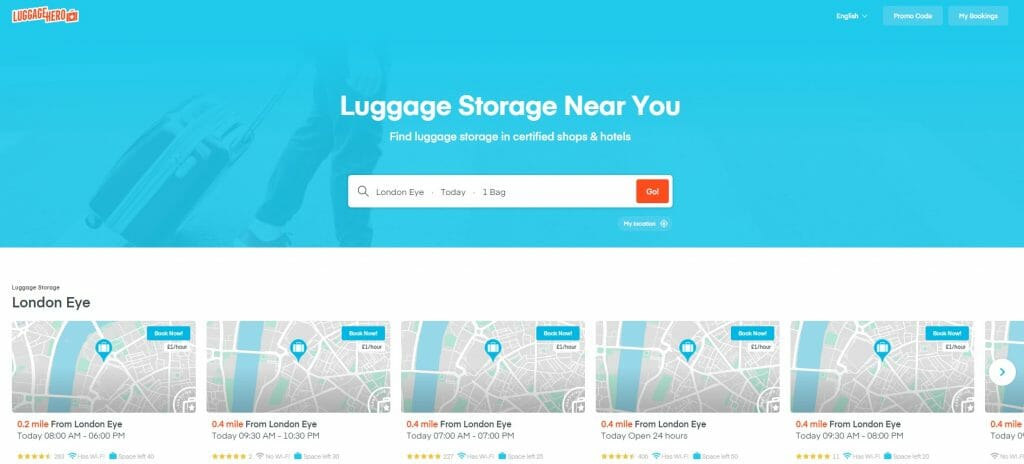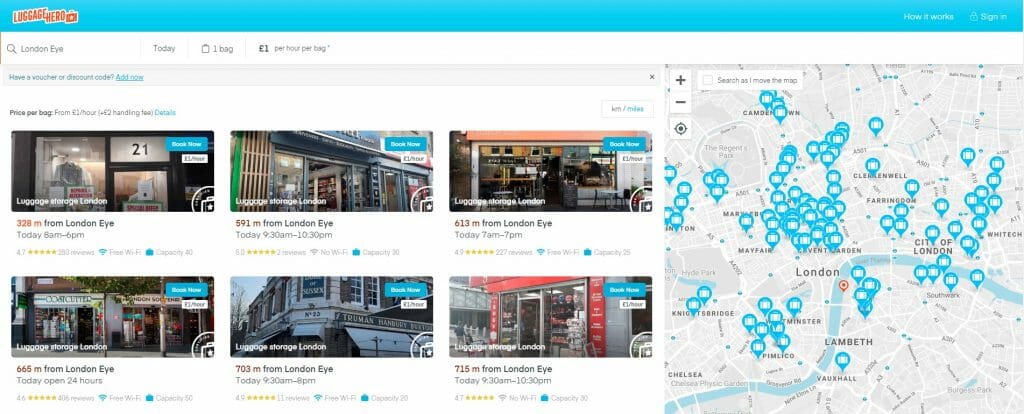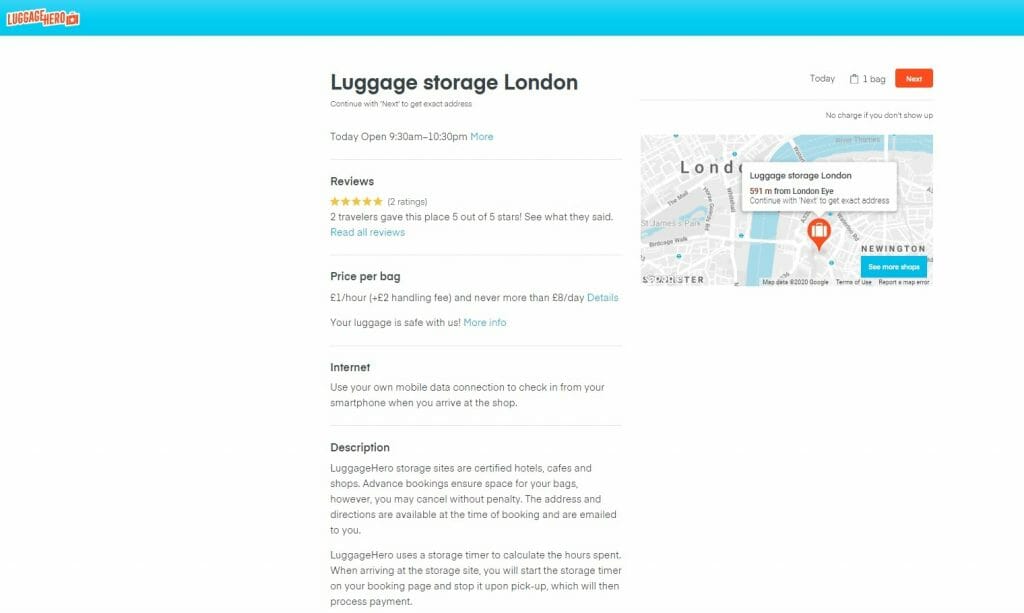 But I'm worried about leaving my luggage?
Your entire world is in your luggage.
Your clothes, your souvenirs, your chargers, everything.
It's reasonable to worry about your luggage when it's not with you.
Luggage Hero secure your luggage with the security seals that you're given for each piece of luggage. Pop the seals on the suitcases and make sure to take a picture.
This insures your luggage up to the value of £2,200.
Luggage Hero also annually recertifies locations and makes sure to manually verify them in the first place.
You can also read all of the reviews to see what other travelers thought.
The reason why Luggage Hero is super cool is that, increasingly travelers are staying in Airbnbs or apartments that may not have the same luggage facilities as hotels, but that doesn't mean the amount of luggage has disappeared!
You're not going to find people walking around Westminster Abbey with large bags simply because it's not allowed.
Even if you are staying at a hotel with luggage storage facilities, it's not always the most convenient to either go there first when you get into London or to have to head back to there before you hop on a flight when you've been out exploring the opposite side of the city all day.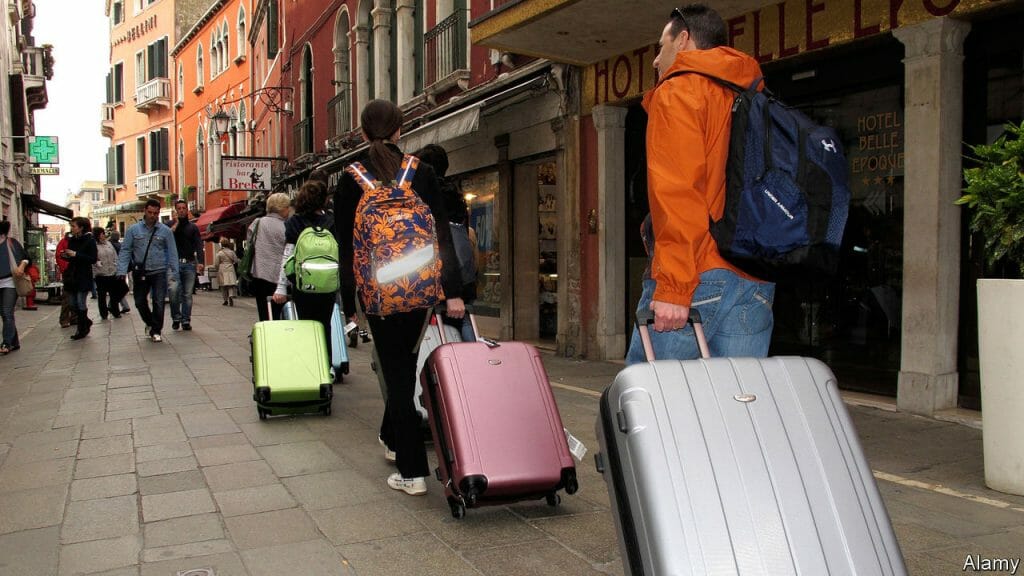 Luggage Hero Discount Code
I've worked with Luggage Hero to get my readers a deal, and if you use the code GIRLGONE, you'll get two hours of free luggage storage.
Happy travels (and hopefully your weary luggage carrying arms and shoulders will thank me!)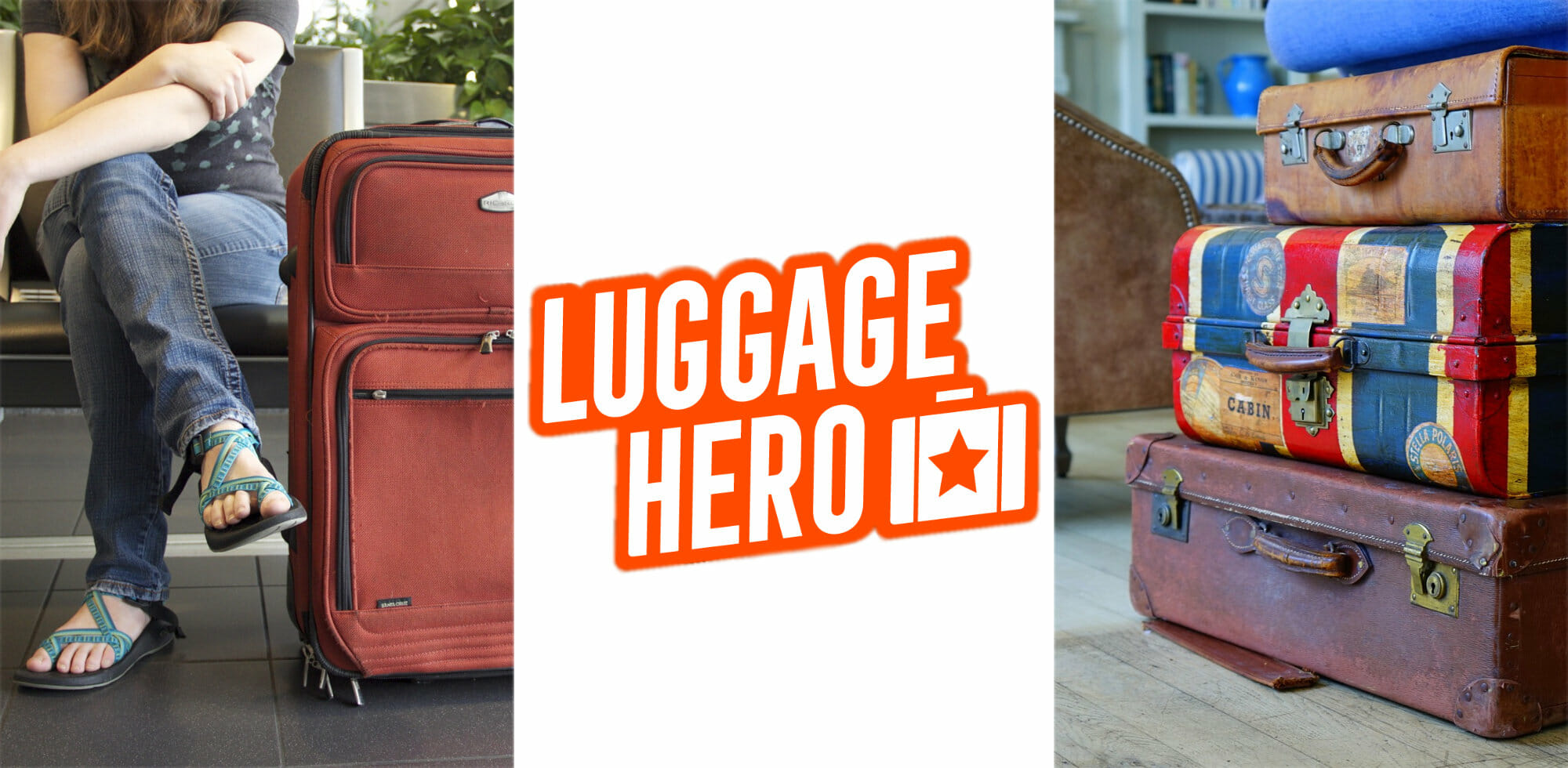 Enjoyed this? Share it!