This post contains affiliate links for which I may make a small commission to help keep the site running. You will not be charged extra for these items had you not clicked the links. Thank you for your help to keep the site running!
Check out this London Transport Museum Review for everything you need to know about this fantastic museum.
Before you decide to be a Londoner, you have to prove you can do two things: complain about the weather, and complain about public transport.
Whether your train was 3 minutes late or the person next to you on the bus was sneezing on you the whole ride, you have to practice being thoroughly unsatisfied with your journey at the risk of being found out as a foreigner (or a northerner, which is basically the same as a foreigner if you're from the south).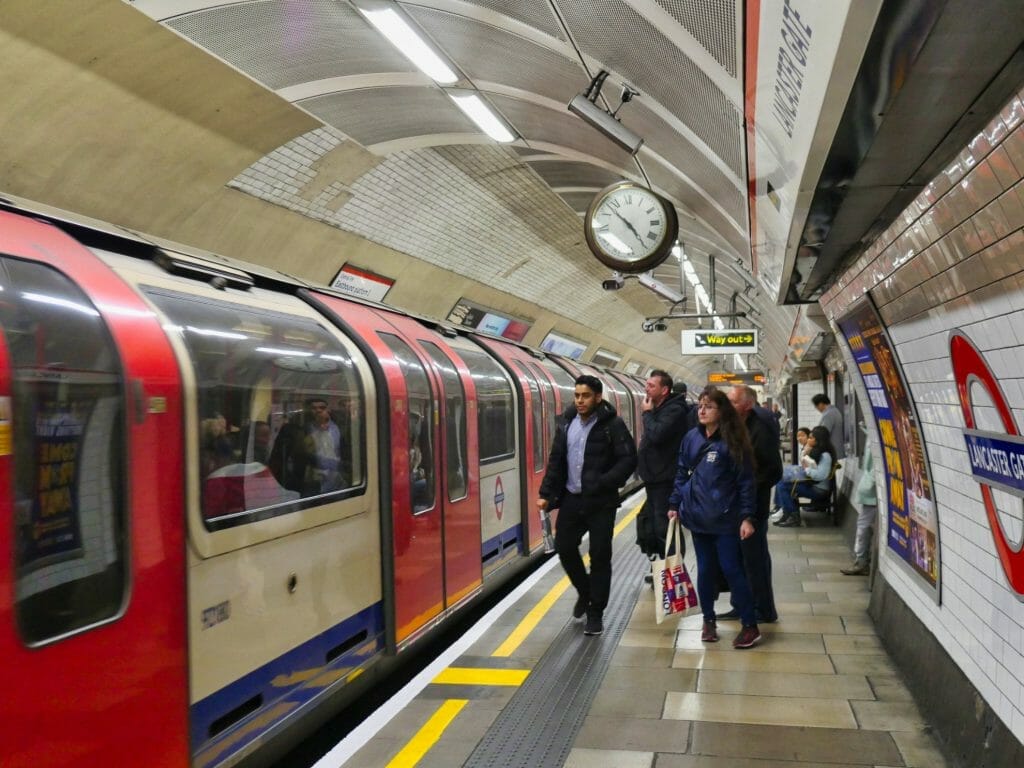 In fact, I wrote an entire article about how to ride the London tube and another page specifically about London travel and how to use Oyster cards.
In reality, London's transport system is one of the oldest in the world and has also won multiple awards.
The tube itself is the oldest underground railway, full stop, and London transport is far more efficient and reliable than many cities are used to.
The London Transport Museum celebrates this history and innovation in public transport in its Covent Garden location.
Hey! Sidenote! Planning on visiting the UK or moving to the UK?

For more advice, photos and friendly help, click here to join my UK Travel Facebook group to carry on the conversation with fellow travelers and UK experts.
Wait, stop!
Before you keep reading, I just wanted to make sure you know about my expert 7-day London itinerary that includes all of the iconic attractions plus off-the-beaten path activities and restaurants, as well as step-by-step walking and public transportation directions!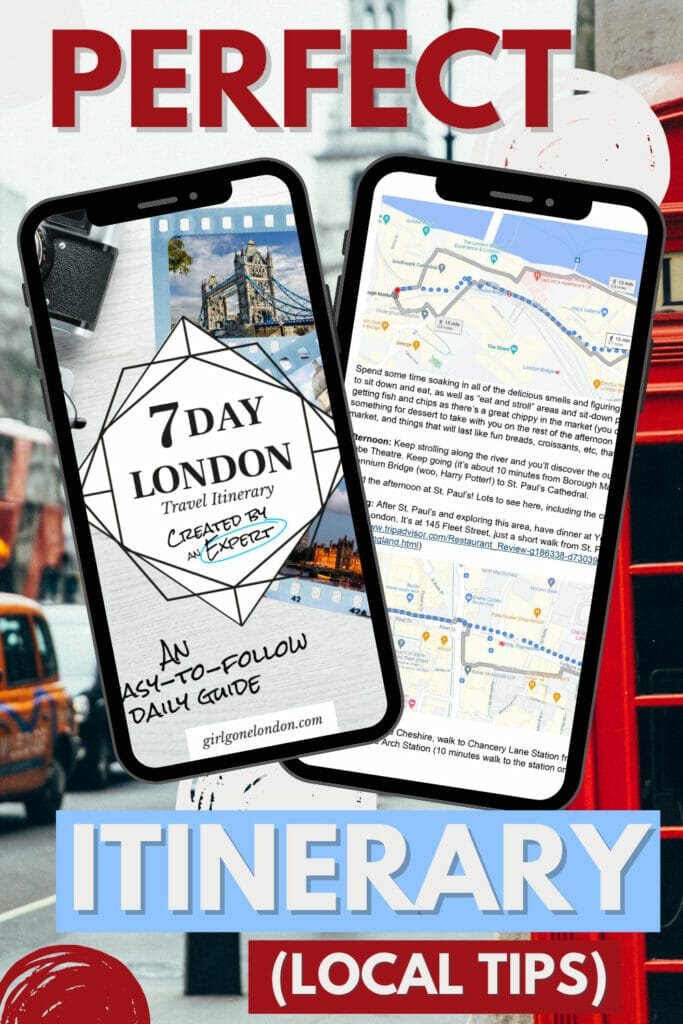 It can be stressful spending so much money on a London trip and not knowing if you're fitting everything in or making the most of your time.
To help you out, I've taken my 10 years of London experience (starting as a visitor and then as a resident) to make sure that you have the ultimate step-by-step itinerary that will make sure you see the real London.
And, hey, if you're not coming for exactly 7 days or already have some plans, don't worry, as it's editable so you can mix around the days, incorporate your own ideas, or pick and choose which days to follow.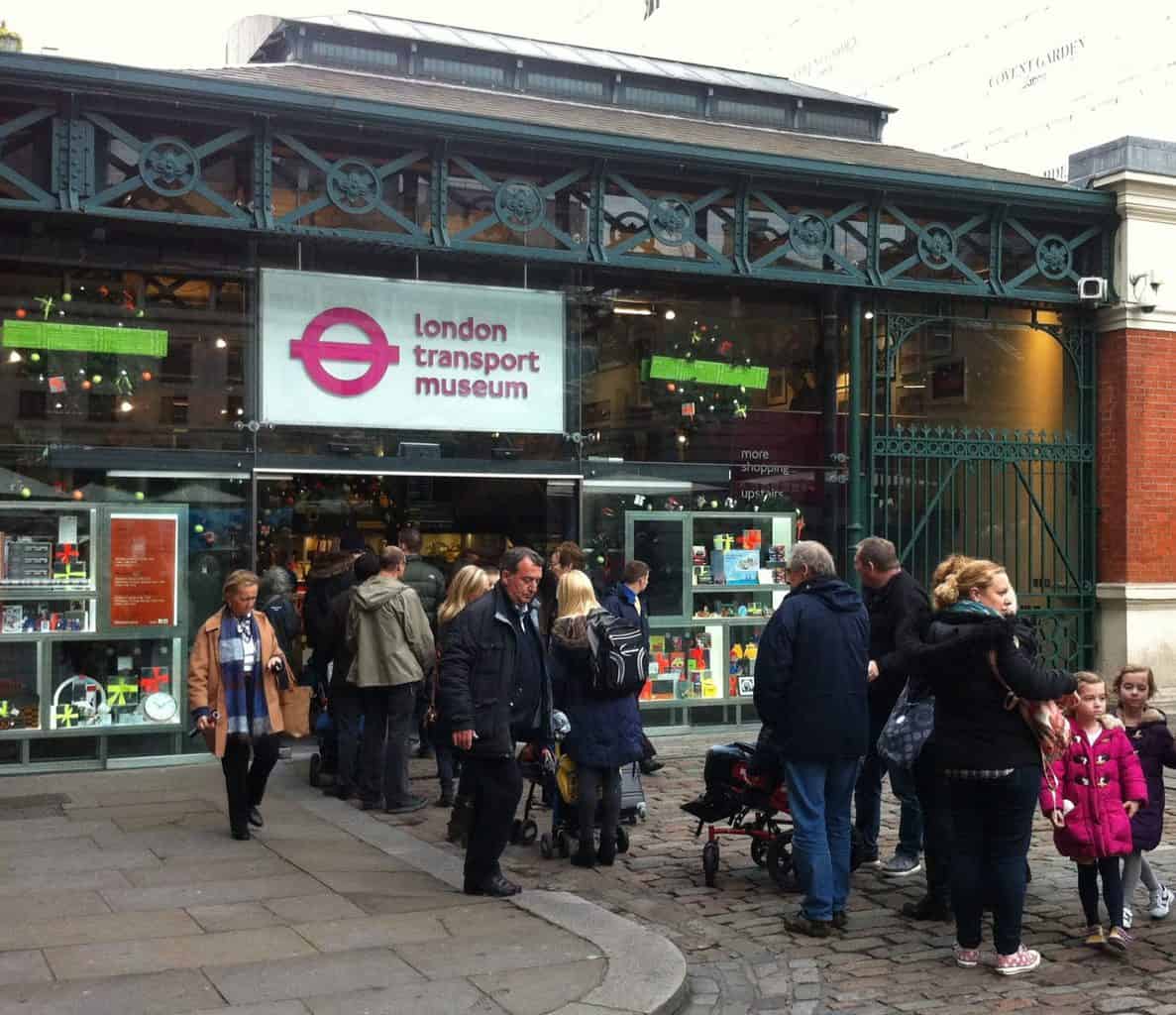 The museum is divided into three floors.
You start in the 1800s and work your way through the history of London transport, from riverboats to trolley buses to the first underground line to current trains to an imagined transportation future.
To go into every detail of London Transport Museum and London's history would take ages, but we spent a solid two hours there and could have spent two more.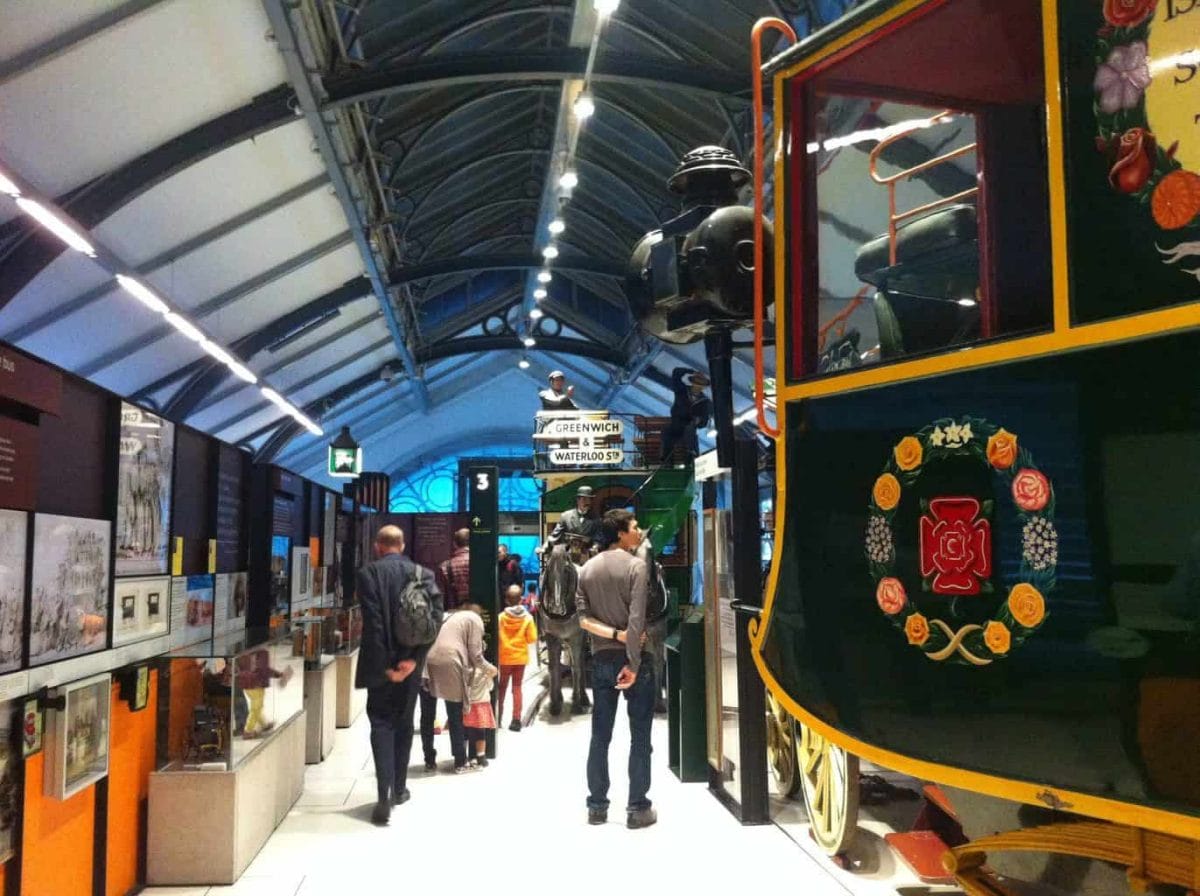 Now, I unapologetically love museums and also have a fascination with public transportation after living in "if you don't have a car, you're out of luck" Florida my entire life, but I genuinely think the London Transport Museum is one of the best museums in the city.
It strikes the perfect balance between "a bunch of boring historic items in glass cases" and "so many screens I could have just stayed home and watched a documentary."
The result is a really engaging space where you can sit on old trains and listen to the conversations of the past, learn about the effects of pressure on the tube, and explore the designs of the past and future London Transport maps.
My boyfriend and I enjoy museums differently: he likes to read all of the signs and captions and make sure he's really absorbed all of the information, while I like to climb on every interactive display and watch the videos and hop from picture to picture.
We both had plenty to keep us occupied.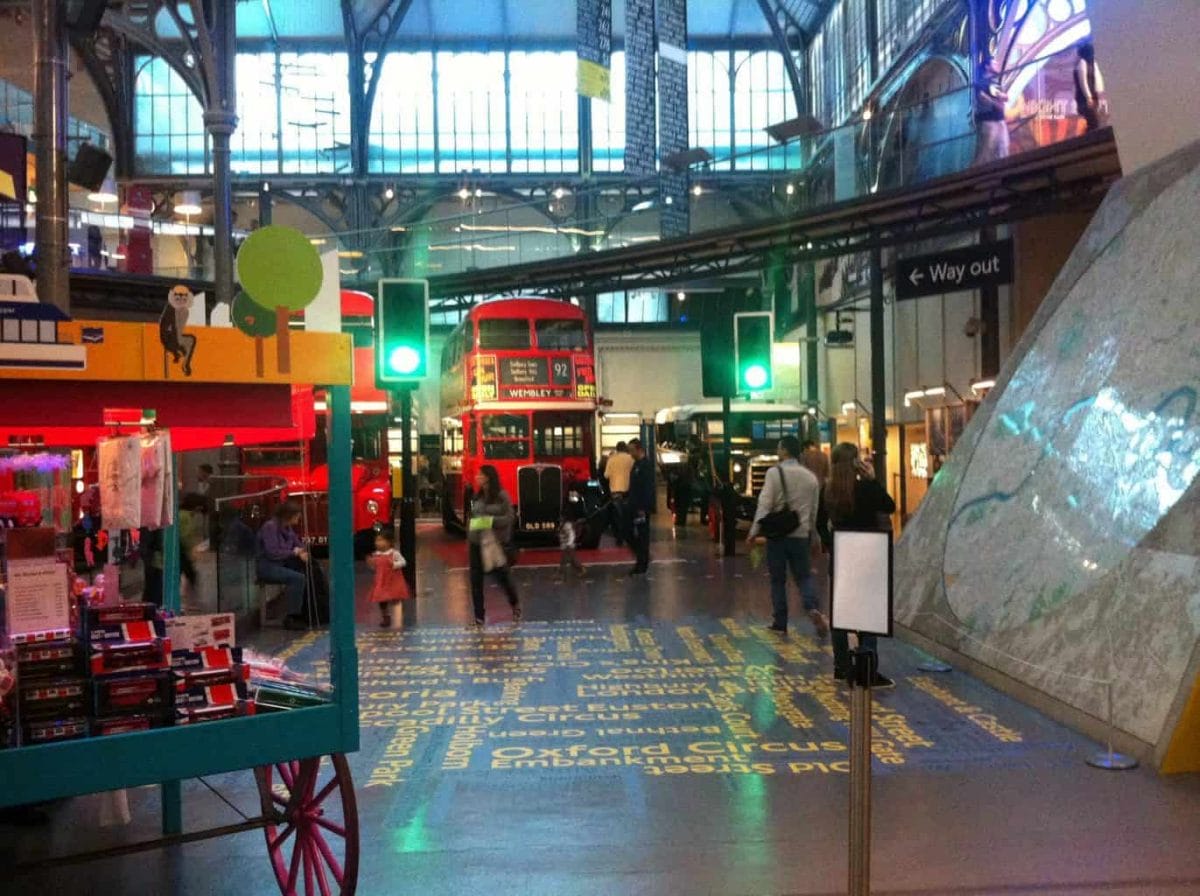 Because of the "past to future" layout, it's also a fun outing for anyone who enjoys history.
The story of London is undeniably connected to its transport system.
As the city grew, so did its train networks.
Once the city was overcrowded, extensions of the tube began to encourage people to live outside of the city and the London suburbs were born.
The tube stations also acted as shelters in WWI & II and the museum has tons of old posters and photographs from that period.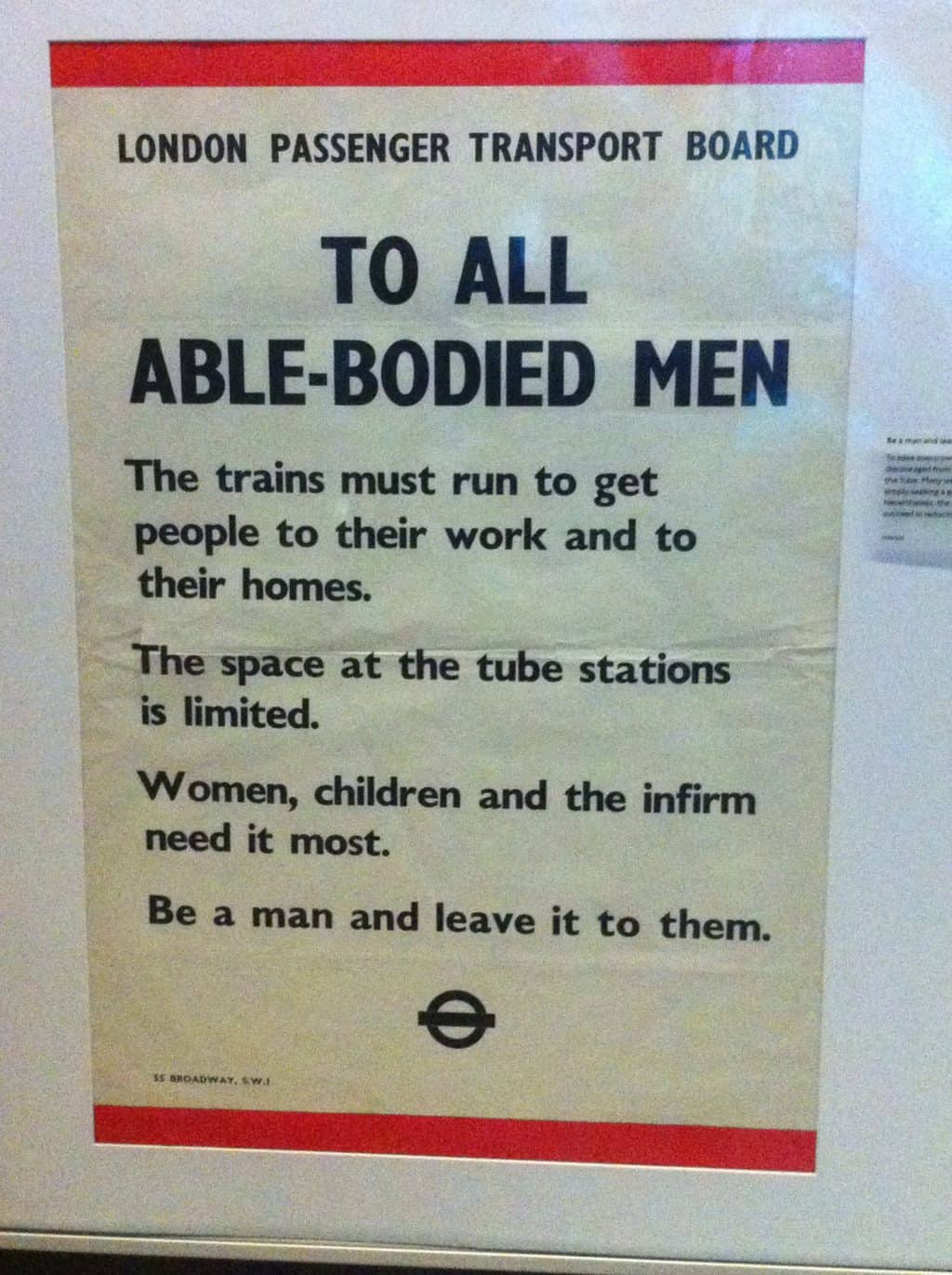 If you have children (or have the attention span of a child), the London Transport Museum has plenty of spaces for kids to play and many of the exhibits are kid-friendly.
There's also a giant gift shop with plenty of options because obviously your dad needs a pair of socks with the Northern Line sign on them.
OBVIOUSLY.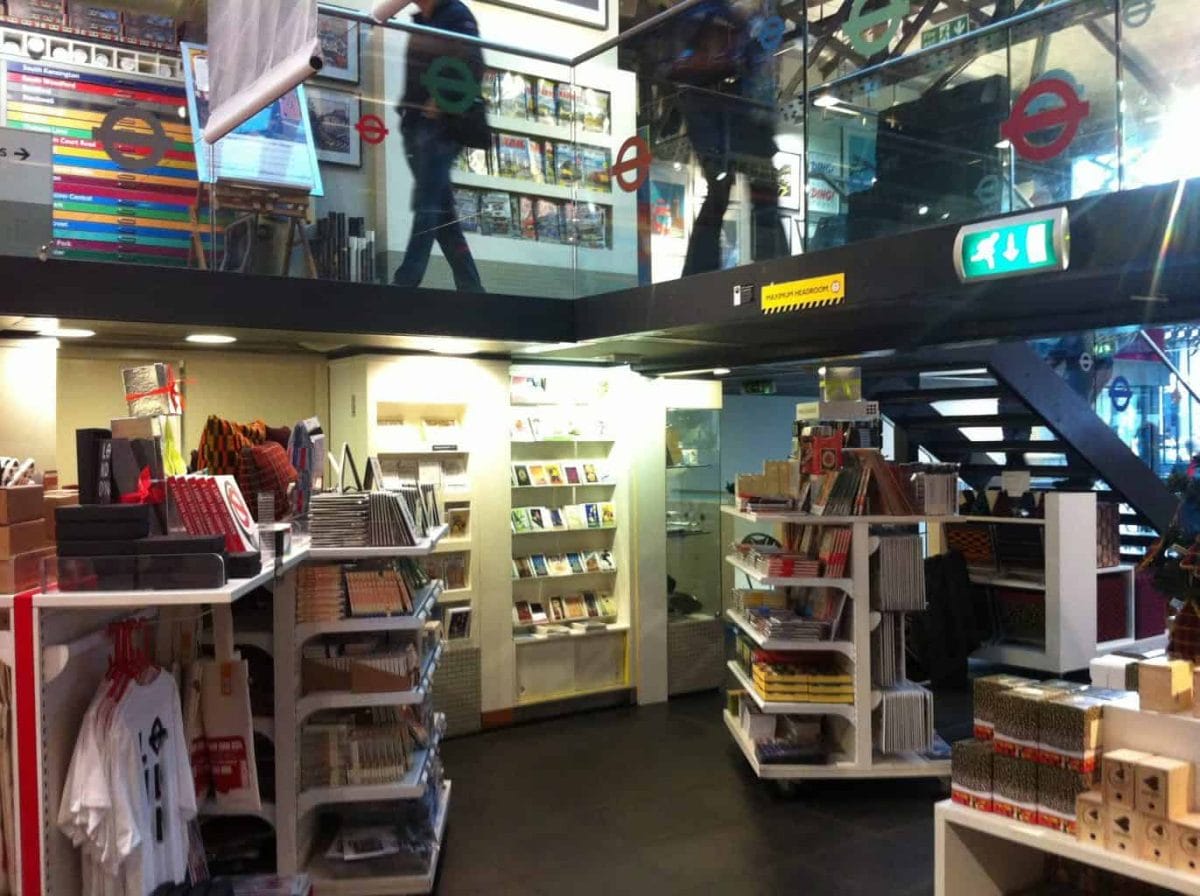 The only downside is the price.
At £21 per adult and 20 pounds per student (as of March 2020), it's significantly more expensive than the free museums we are spoiled with in London, but there are some, like the Clink Prison and the Old Operating Theatre Museum that do charge.
However, your day pass will get you in for the rest of the year for free if you'd like to visit again, so that's a perk.
Also anyone under 18 goes completely free, so it could definitely be a good value for a family day out.
The final room in the museum before you leave is one of the future and shows the ways we may travel as human progress continues.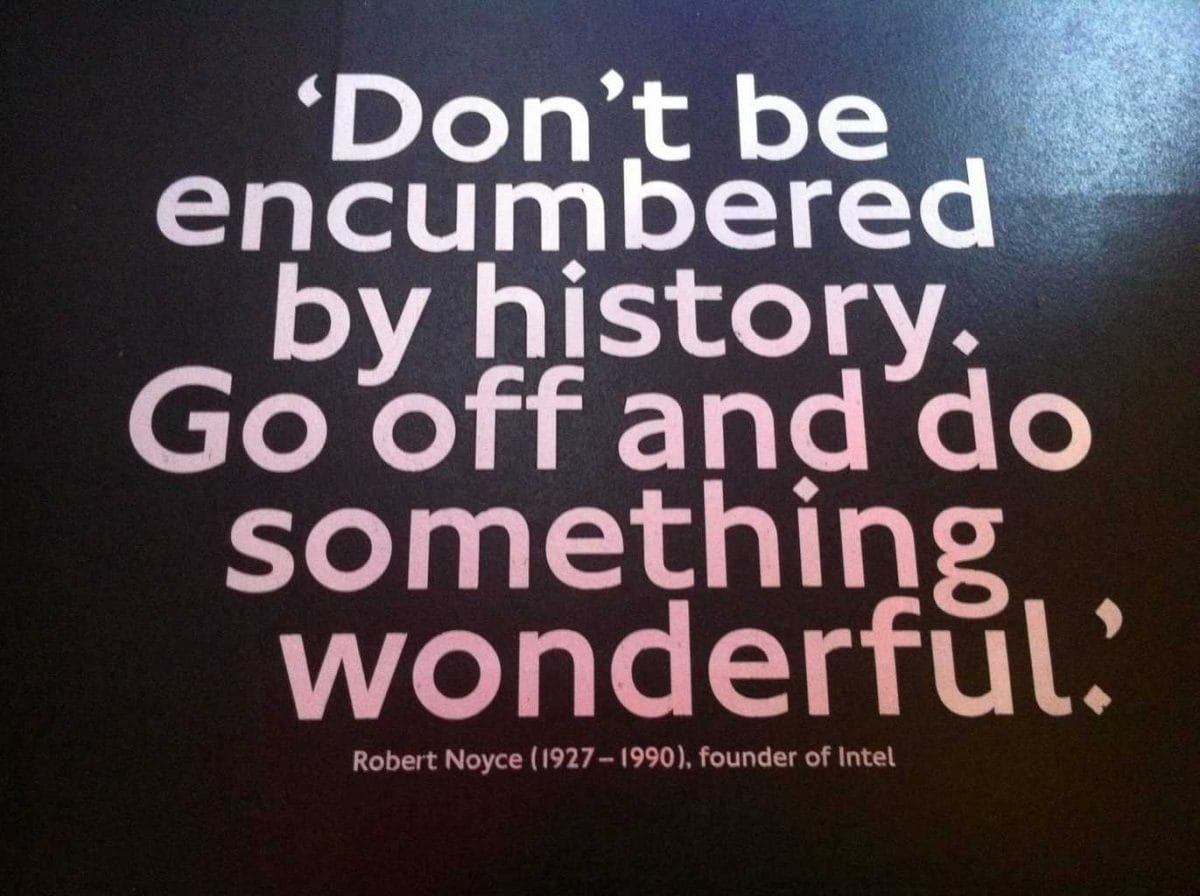 There's also a nifty quote to remind us that time marches on and that innovation should never stop.
Can you say most inspirational museum exit ever.
I left with a new passion for building ALL THE HOVERBOARDS and will not stop until my flat is connected by air-rail to America.
Well, actually, I might settle for air-conditioning on every tube line.
Let's start small.
The London Transport Museum provided me with a free ticket for this London Transport Museum review, but the review is entirely my own opinion and this post is not sponsored. I just really love public transportation, what can I say.