This post contains affiliate links for which I may make a small commission to help keep the site running. You will not be charged extra for these items had you not clicked the links. Thank you for your help to keep the site running!
As one of Europe's largest wildlife conservation parks (also known to us commoners as a zoo), ZSL Whipsnade Zoo is one of the two zoos operated by the Zoological Society of London with the other zoo located in central London.
For a city zoo, the London Zoo is a decent day out in the right weather, but Whipsnade Zoo is a much larger space in Dunstable and offers so much more.
If you're considering a day out at Whipsnade Zoo, I've put together my thoughts for the ultimate ZSL Whipsnade Zoo review!
If you're sure you want to go before you even scroll down, click here to purchase tickets online from my favorite ticket provider ahead of time to skip the lines and save money.
GET A

FREE

UK GUIDE and ACCESS TO MY PLANNING FB GROUP
With 50+ pages of helpful travel tips and the "best of" UK lists, this is your ad-free key to your UK trip.
Whipsnade Zoo History
The history of Whipsnade Zoo starts with the creation of the Zoological Society of London in 1826.
It wasn't until 1931, over 100 years later, that Whipsnade Zoo opened to the public.
Whipsnade Zoo was originally Hall Farm, a farm on the Dunstable Downs that was no longer in use.
The land was purchased in 1926 by ZSL and roads were built to connect the zoo to the surrounding area.
The first animals included pheasants, skunks, and a wombat, though this collection quickly grew.
Whipsnade Zoo was one of the most easily accessible zoos in Europe and was a hit from the very start.
During World War II, Whipsnade Zoo was used as emergency housing for the animals from London Zoo.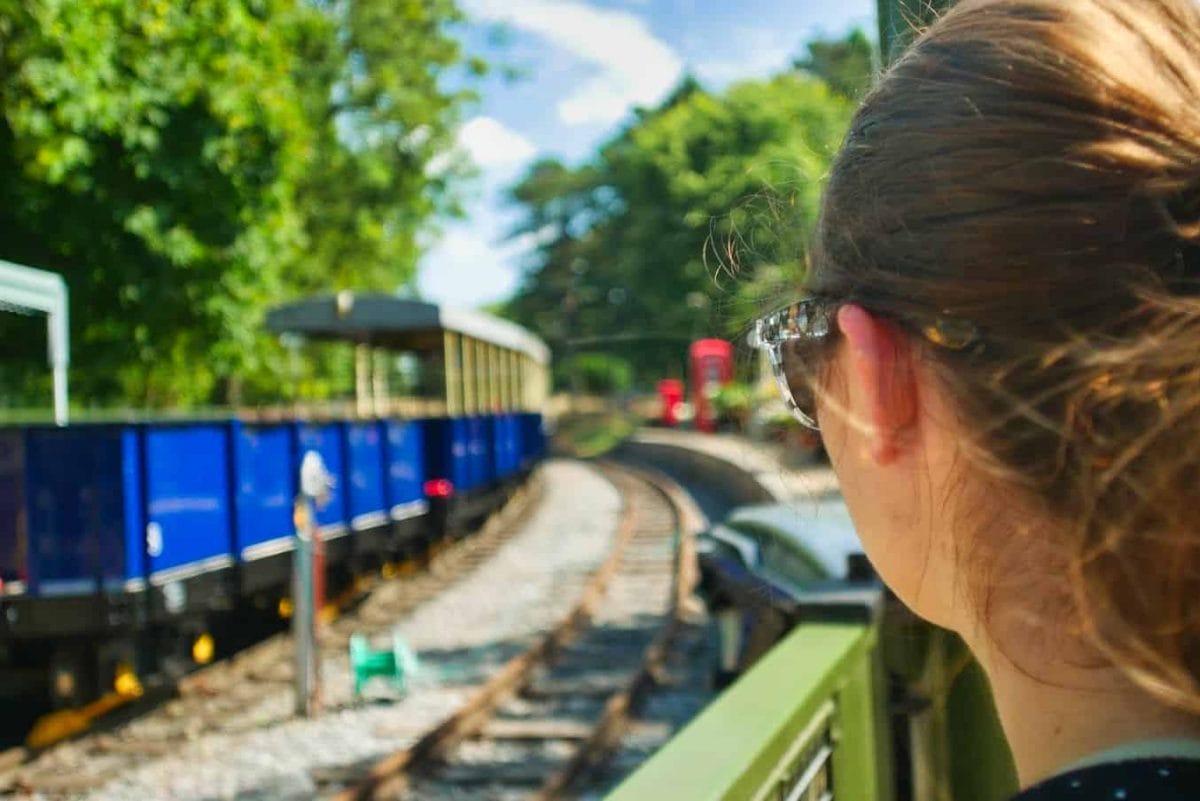 Whipsnade Zoo Location
You couldn't really ask for a better location.
Whipsnade Zoo is located in middle of the Chiltern Hills and has great views from almost anywhere in the park.
It's also close enough to Buckinghamshire that you could definitely consider one of the top things to do near Buckinghamshire.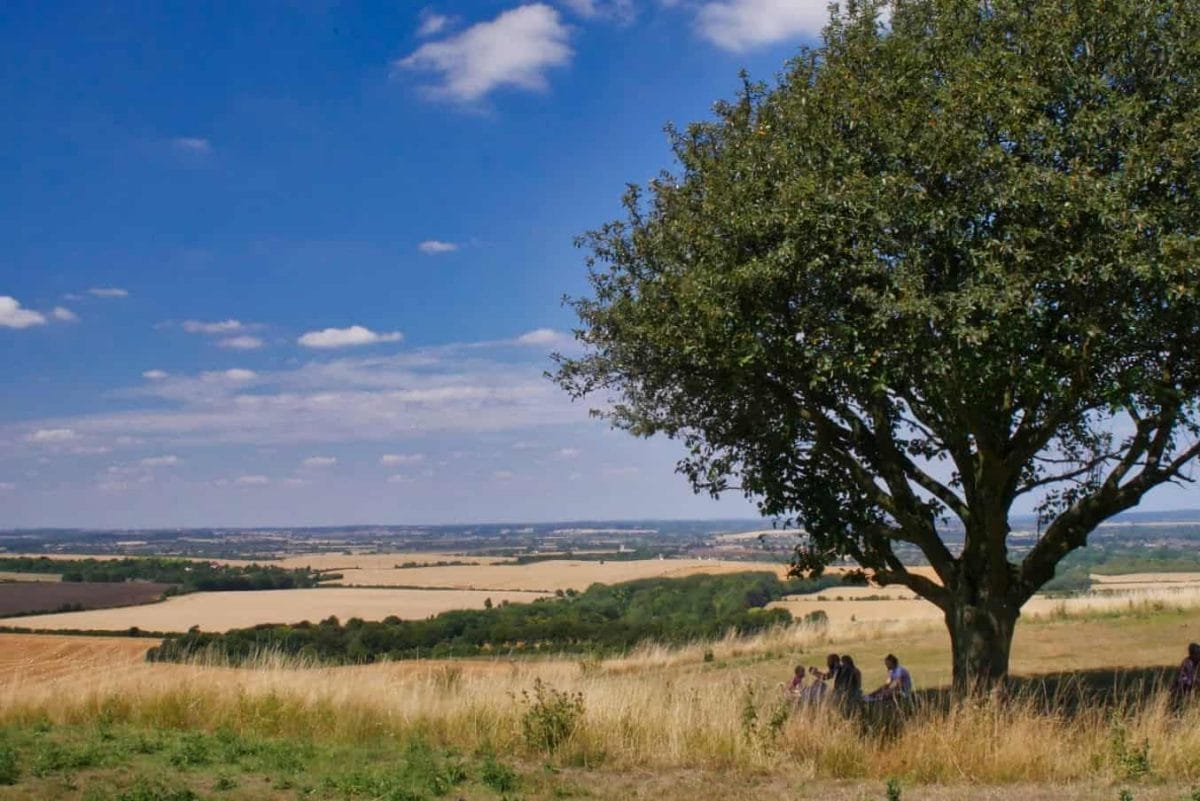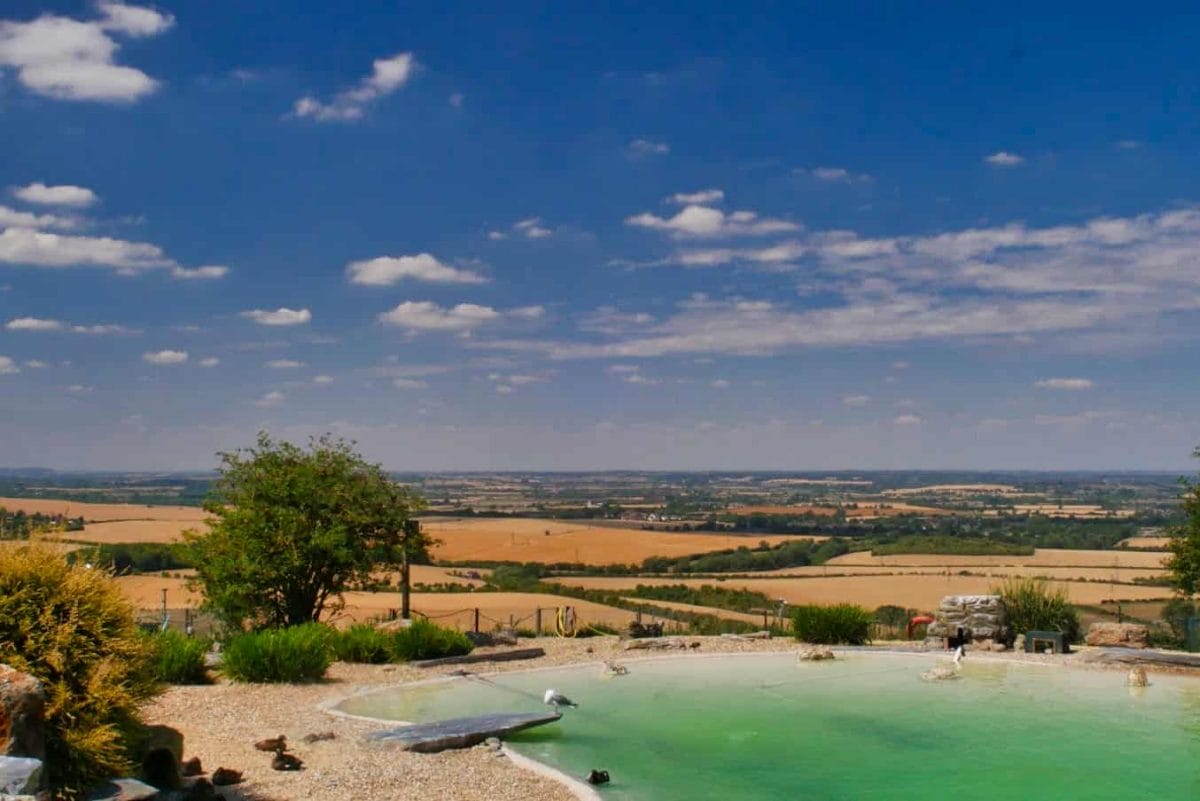 Whipsnade Zoo's exact address is:
Whipsnade, Dunstable LU6 2LF and you can see it on the map below.
Whipsnade Zoo Parking and Whipsnade Zoo Car Entry
The Whipsnade Zoo car park is a 3 minute walk from the entrance (we timed it), and Whipsnade parking is free.
This is almost unheard of in England, where parking is almost never free and sometimes I'm afraid I'm going to come home and find that someone has started charging me to park in my own driveway.
Whipsnade Zoo Car Entry is available for 25 pounds per car, which allows you to drive your car into and through the zoo and park at one of the inner Whipsnade Zoo parking lots.
You can also take advantage of the drive-through safari, which you must have a car to enter.
There are no height restrictions when parking at Whipsnade Zoo, and the Whipsnade Zoo car parks open from 8am and closes about 1 hour after the zoo closes.
Whipsnade Zoo can also be accessed with a combination of train and bus or train and taxi, so even Londoners or foreign students without cars can make it easily.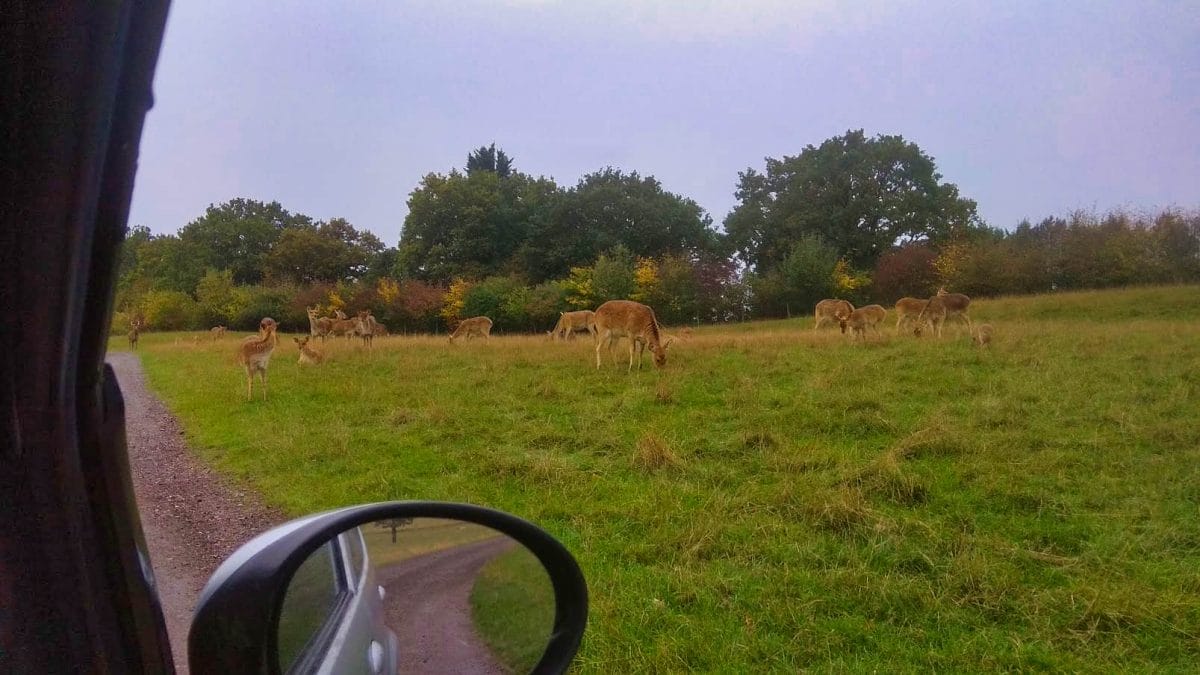 Whipsnade Zoo Animals
Because of its size, Whipsnade houses many of the larger animals (elephants, rhinos, giraffes) that you won't find at smaller zoos (there is hardly even room for humans in London, let's be honest).
It also has more room for its habitats, so, for instance, the lemurs don't just get an indoor cage, but also a giant lemur walk-through park that is essentially Disney World for those of the lemur variety.
They also have a wide range of smaller, but still interesting animals like meerkats, sloth bears, chimpanzees, and bongos (to name just a few).
And the best part is that they let wallabies and maras roam free, so you often come across indescribable cuteness like this and have to restrain yourself from taking one home.
For a full list of animals at Whipsnade Zoo, click here, but here's a shortened list of some of the main ones:
Elephants
Lions
Hippos
Penguins
Bears
Lemurs
Giraffes
African Hunting Dogs
Red Pandas
Tigers
Rhinos
Chimpanzees
Sea Lions
Zebras
Petting Zoo animals
Whipsnade Zoo Events
Whipsnade Zoo holds a variety of events throughout the year, including special summer themed sessions, an Elephantastic weekend in September where all proceeds go towards elephant conservation, a Halloween night, and Christmas events.
We've been to Elephantastic the past two years and make it a point to go every year.
There are additional talks specifically on the elephants while you watch them bathe, eat, and interact with the zookeepers.
There is also the chance to feed an elephant, which is our favorite part.
In 2017 we fed Donna, and in 2018 we fed Kaley.
You pay a small fee and they give you some bread to give to your elephant, you snap a quick picture, and then you spend the rest of the day wishing the elephant could come home with you and keep you company when you're lonely (or maybe that's just me).
You can also take part in Whipsnade Zoo's Lookout Lodge nights where you get to sleepover in the zoo and take part in private tours.
Read my full Lookout Lodge review for more information and whether we thought it was worth the price.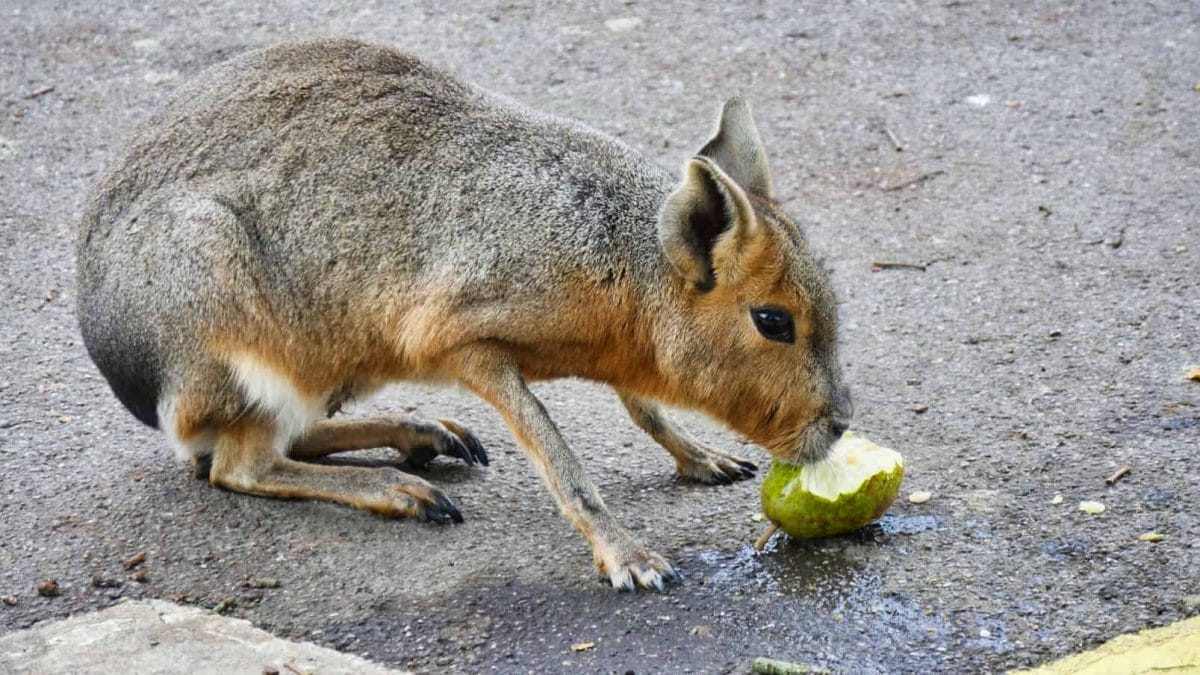 Whipsnade Zoo Membership
Becoming a member of Whipsnade Zoo is the best way to take advantage of the special events and different times of year at the zoo, as certain animals prefer different kind of weather.
With membership to ZSL, you get unlimited entrance into both ZSL London Zoo and ZSL Whipsnade Zoo, as well as 10% off the animal experiences and 10% off in the gift shop and restaurants.
You also get free off-peak parking at London Zoo, as well as discounted car entry into Whipsnade Zoo.
To pay for your membership, you get a 20% discount if you use direct debit (so do that!), and there are different types of membership such as Families, Children, Single Adults, and Concessions.
We got a Joint Adult membership, but the zoo staff can help you figure out what the cheapest option would be for your situation.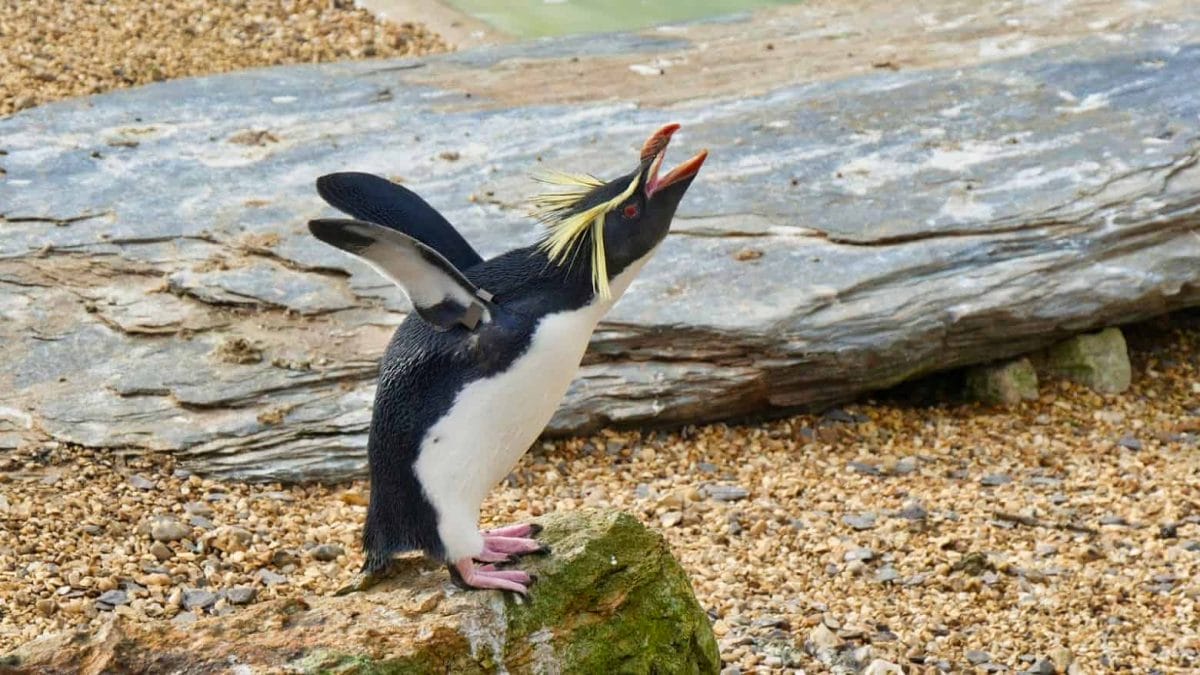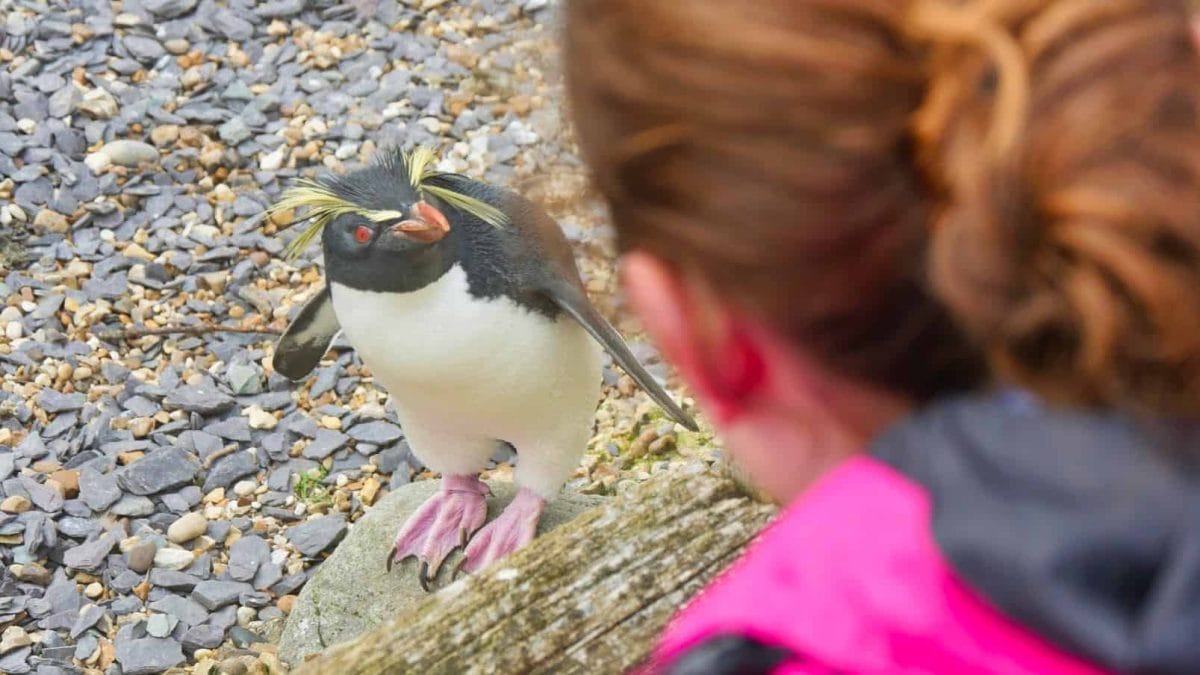 Whipsnade Zoo Dining Options
The food at Whipsnade Zoo is a lot more varied than I would expect for a zoo, and it ranges from casual cafes to more romantic sit-down meals.
My favorite Whipsnade Zoo dining options for families is the Base Camp Restaurant.
Right in the heart of the zoo, this restaurant opened in February 2018 and has a modern ordering system where you order at your table and it's brought to you (no standing in lines like in cafeterias!) and the food options are varied.
The last time we went, I had Macaroni and Cheese and Guy had sausage and mash, but you can also get burgers, salads, and other lunch options to keep you fueled up.
If you're craving pizza, there's the Base Camp Pizzeria which specializes in all things tomato and mozzarella.
For a more upscale dining experience at Whipsnade Zoo, try River Cottage Kitchen and Deli, which provides beautiful views out into Dunstable and is committed to using quality, seasonal and responsibly sourced ingredients.
The adult dishes can be ordered in smaller sizes to accommodate the little ones too.
If you're just craving a coffee or a light snack, check out the Visitor Center Cafe, Africa Outpost, Hullabazoo Kids Café or the Station Store Picnic Shop.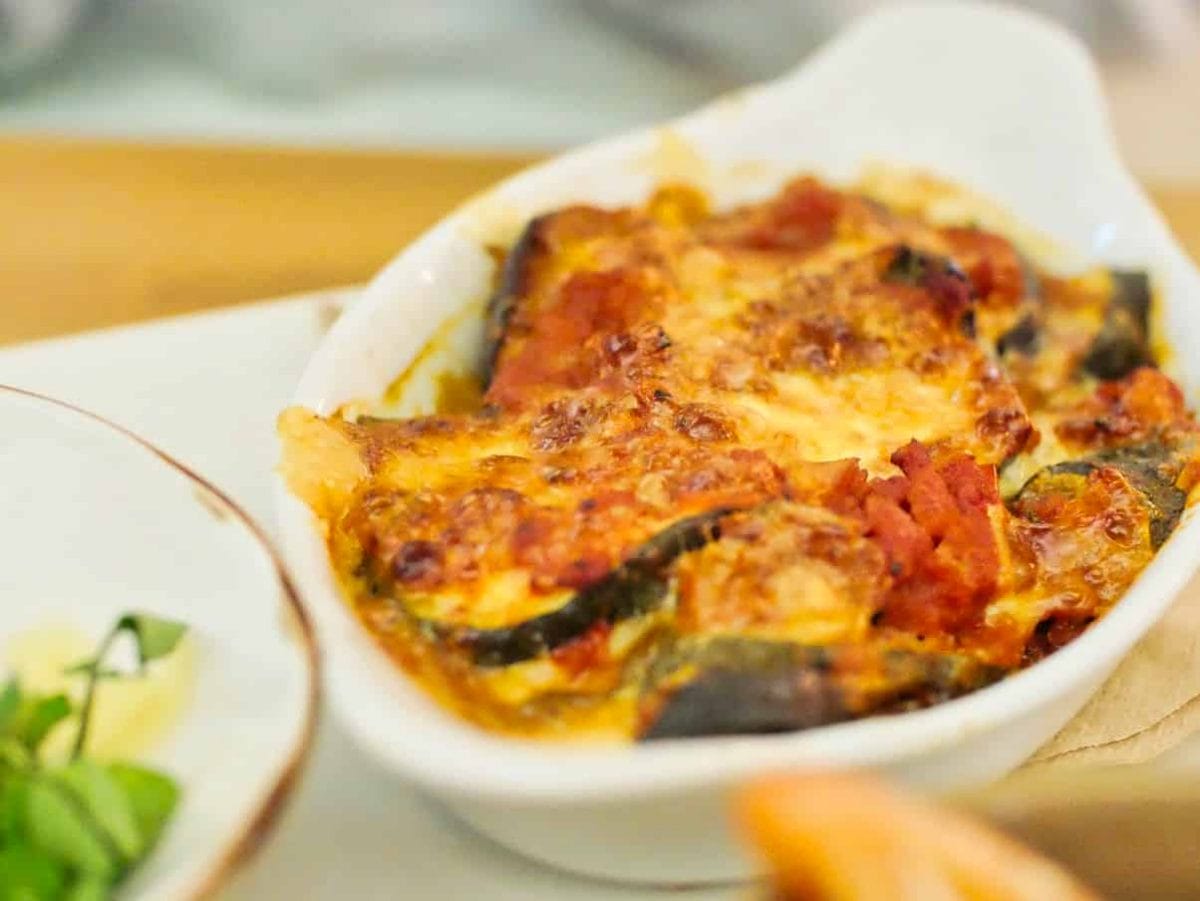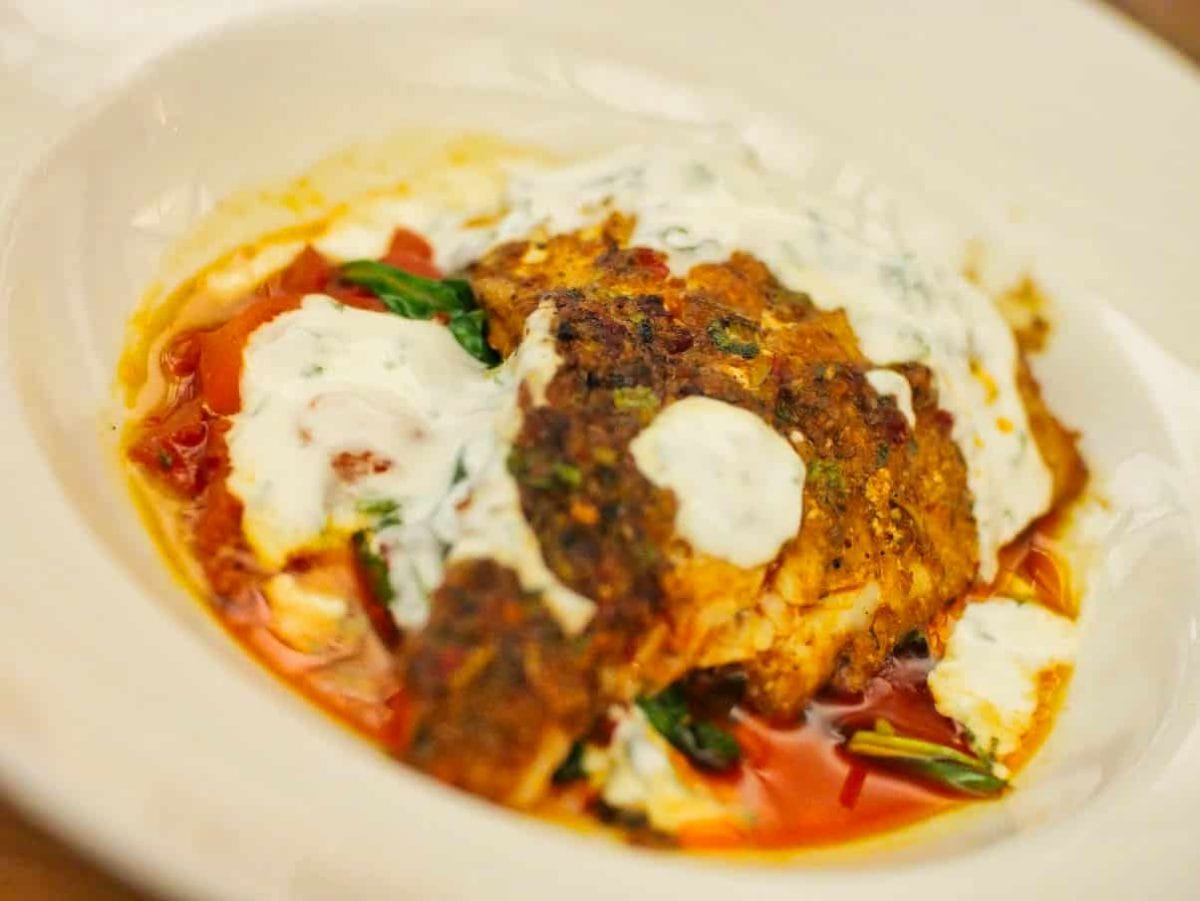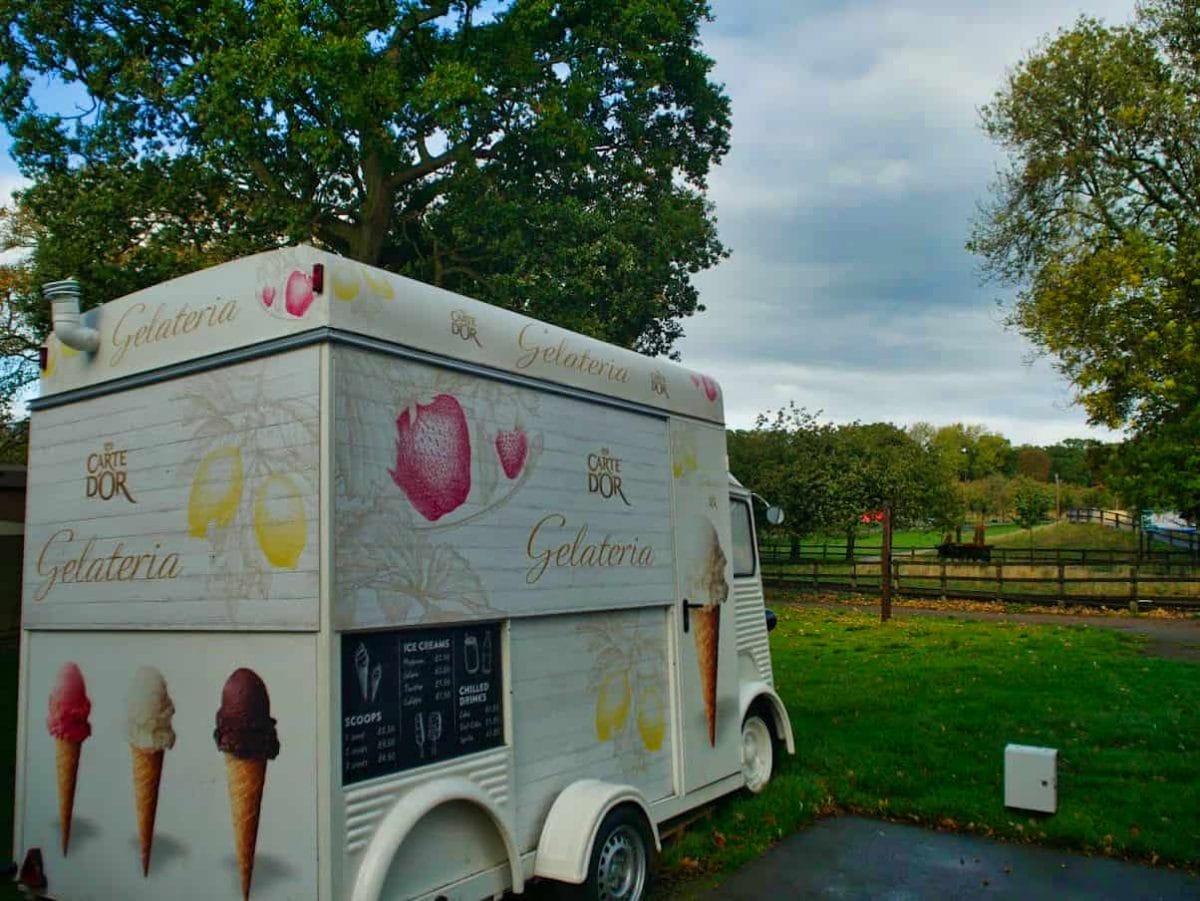 Whipsnade Zoo Keeper for a Day
One of the most popular experiences at Whipsnade Zoo is Keeper for a Day, where you team up with an experienced Zoo Keeper who guides you through a variety of animal activities, including mucking out (it has to be done!) and interactions with some of the animals in their enclosures.
You also get free lunch, a Keeper for a Day t-shirt and bag, and 20% off tickets for your friends and family who might want to join you at the zoo that day but not participate in the experience.
Per person rates run over £200, so this is a great birthday or Christmas present for someone rather than something you would do every weekend.
But that's not a problem, as you can buy gift vouchers online for the experience so your favorite animal-lover can book when it's convenient for them.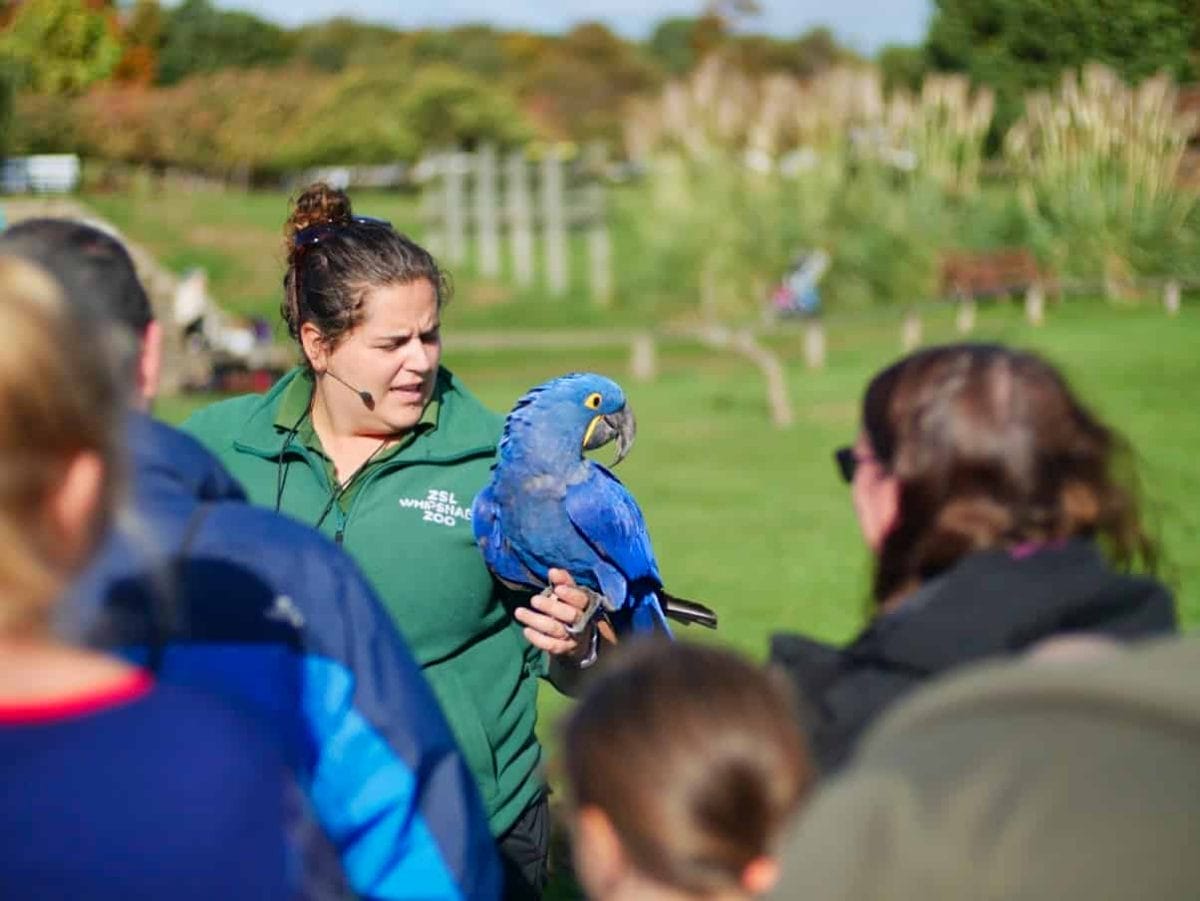 Whipsnade Zoo Animal Experiences
If doing Whipsnade Zoo's Keeper for a Day is a bit too much for you, you can do a shorter Animal Experience where you meet a particular type of animal, such as Meet the Elephants or Meet the Giraffes.
You can buy these online, or buy a gift pack good for two people which will allow them to book the experience themselves.
These experiences usually involve feeding the animals and learning more about them from a keeper, and are in addition to regular zoo admission.
You essentially spend the rest of the day doing whatever you'd like at the zoo, and then you meet up with your keeper at your arranged time.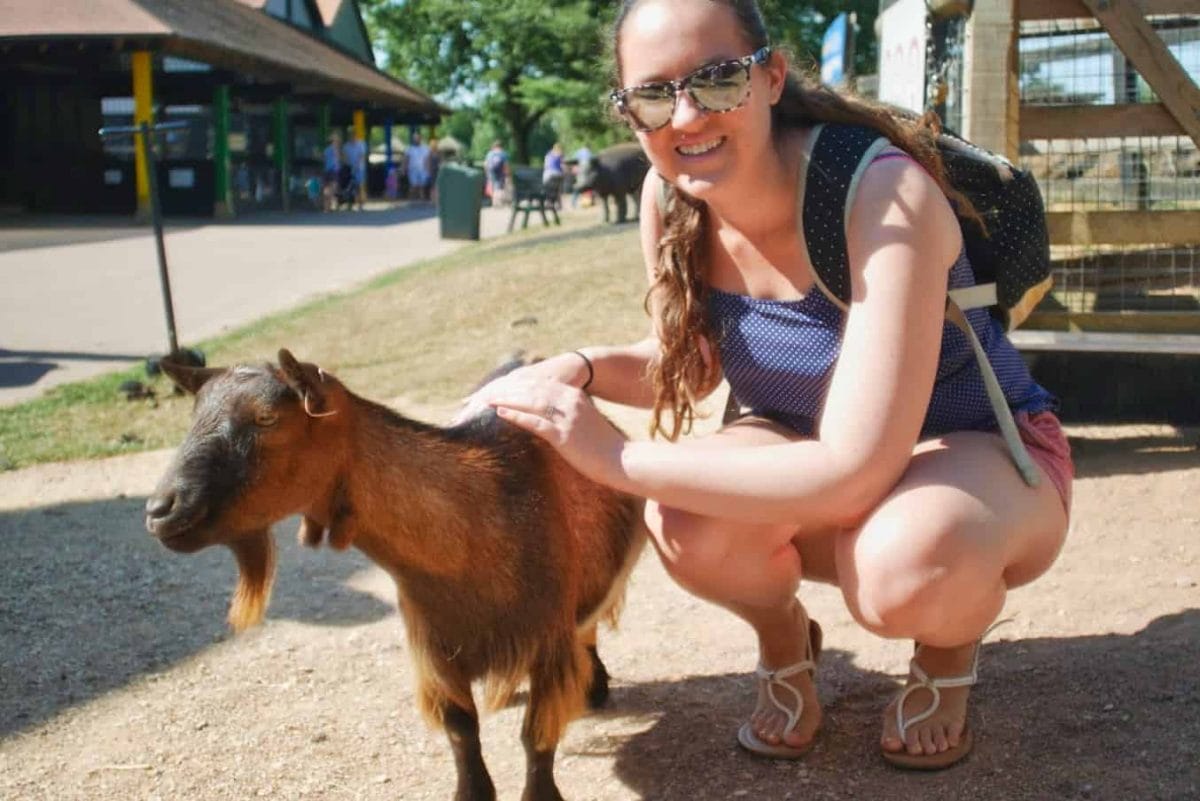 Whipsnade Zoo Camping
While Whipsnade Zoo doesn't offer year-round camping, they do offer camping in the summer months, from June until September.
It's called Nature Night Camping, and you are allowed to bring your tent, pitch it out on the main lawn, and participate in loads of activities including animal tracking, a torchlight expedition around the zoo, and a special morning tour.
For the adventurous, this is one of the best ways to sneak in a Whipsnade Zoo overnight stay.
Camping at Whipsnade Zoo is family friendly and includes free entry into the zoo, free car parking, and a free breakfast made up of a breakfast roll and a drink.
You can bring your own dinner or purchase it from the on-site Pizzeria.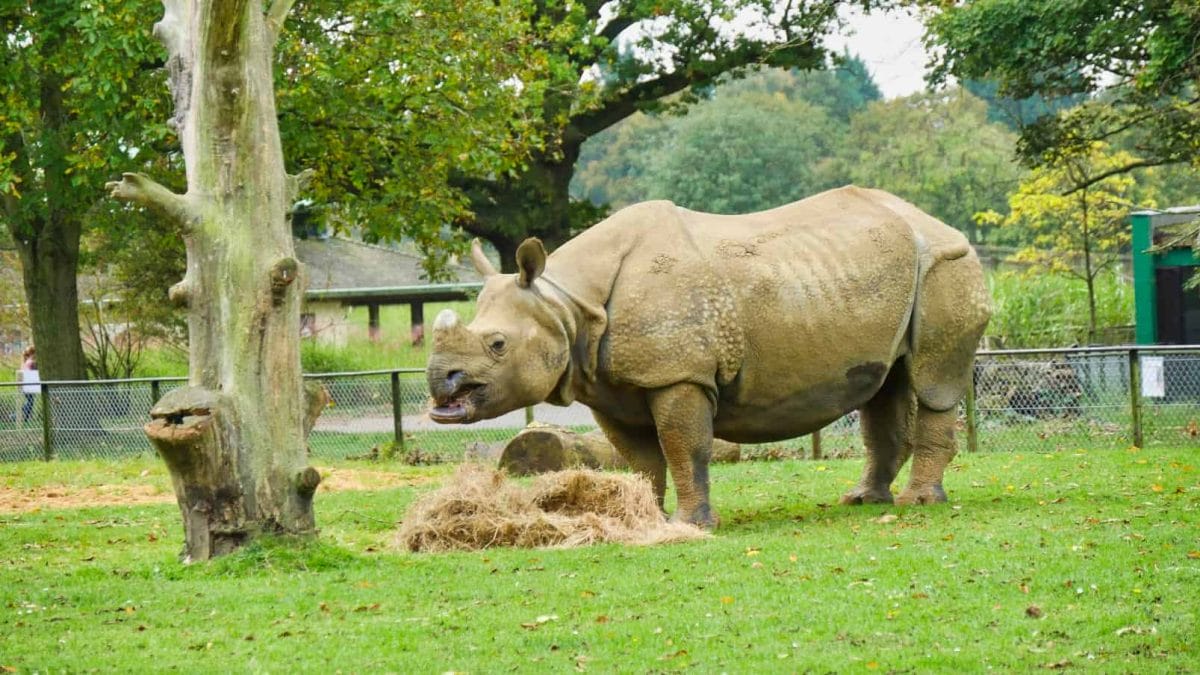 Whipsnade Zoo Lookout Lodges
As I mentioned earlier, if camping isn't really your thing, you can stay overnight at Whipsnade Zoo in the Lookout Lodges, which are essentially glamping huts located right near the reindeer sections.
Book your space ahead of time and enjoy an included dinner, breakfast, private tours, and talks all about the animals at the zoo and conservation efforts.
As someone who much prefers glamping to camping, this is my ultimate zoo experience and we're planning on taking advantage of the membership discount and booking this soon.
There are special family nights and adults only nights so you can be sure to attend on a night with the type of tone you're looking for.
The family nights welcome adults without children, but the talks will be a bit more child-friendly than the adults-only nights.
You can even book out Whipsnade Zoo's Lookout Lodges for an entire group, so you don't even have to worry about socializing with random people – every British person's nightmare!
Whipsnade Zoo Gift Shop
The Whipsnade Zoo Gift Shop is a treasure trove of stuffed animals, shirts, animal-themed plates, cups, books, bags, and more.
It's right to your left when you enter the zoo, and on your right on the way out.
I always make sure to stop in and see any new merchandise.
You can get ZSL-themed items, or you can get something to celebrate your favorite animal.
You can also buy "adopt an animal" packs where your purchase goes towards helping that animal's conservation efforts and you get a small stuffed animal and a packet of information in return.
Whipsnade Zoo Opening Times
The hours of Whipsnade Zoo vary based on the time of year, but from March to September you can expect opening hours around 10am to 6pm, with the last entry at 6pm.
In the winter, hours are usually 10am to 5:30pm, with the last entry at 4:30pm.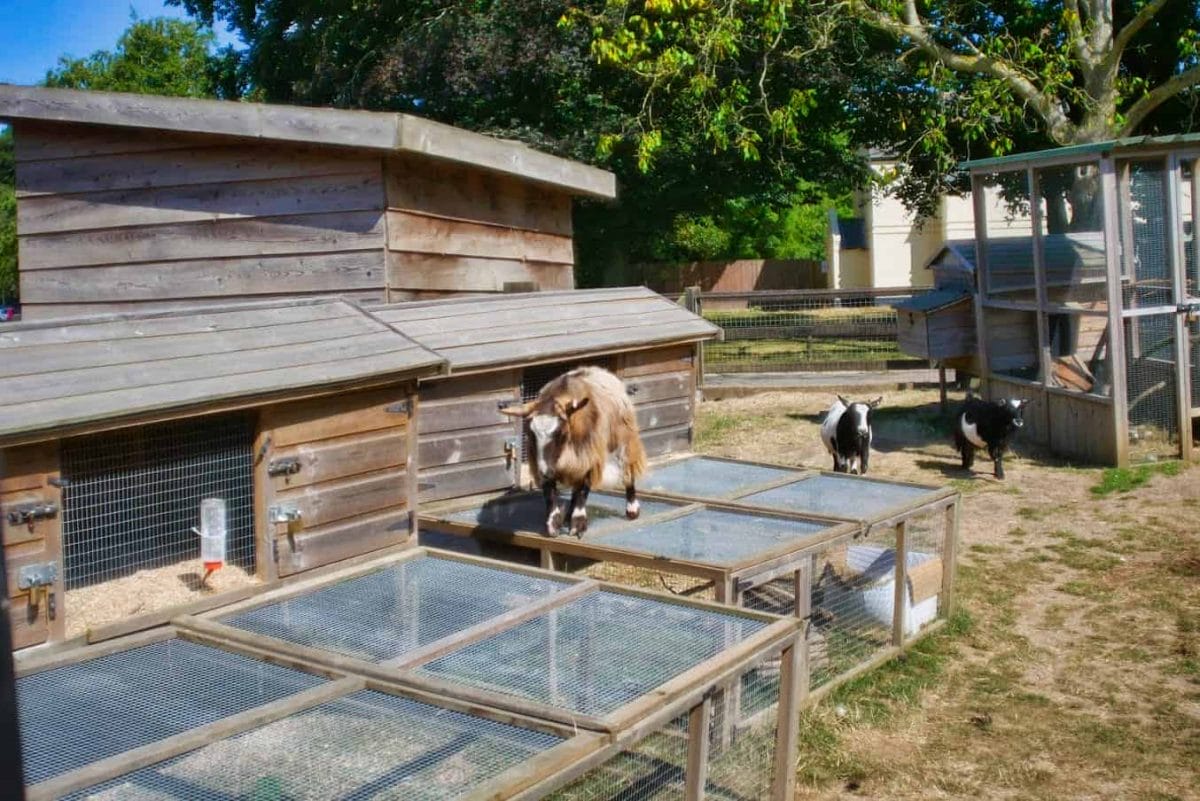 Whipsnade Zoo Cheap Tickets
There are a few ways to get cheap tickets to Whipsnade Zoo, with the most prominent being to use your Tesco Clubcard vouchers towards entry.
You have to pay upon arrival rather than booking online with Clubcard vouchers, but this is a great way to save up your points and then have a day out at the zoo.
If you're a student, either in the UK or internally, you can get cheaper tickets by opting for the concessions rate.
Finally, anyone can book online here.
You can save even more if you book ahead of time, rather than on the same day as your visit.
Online, you can also get a special family rate that isn't available in-person.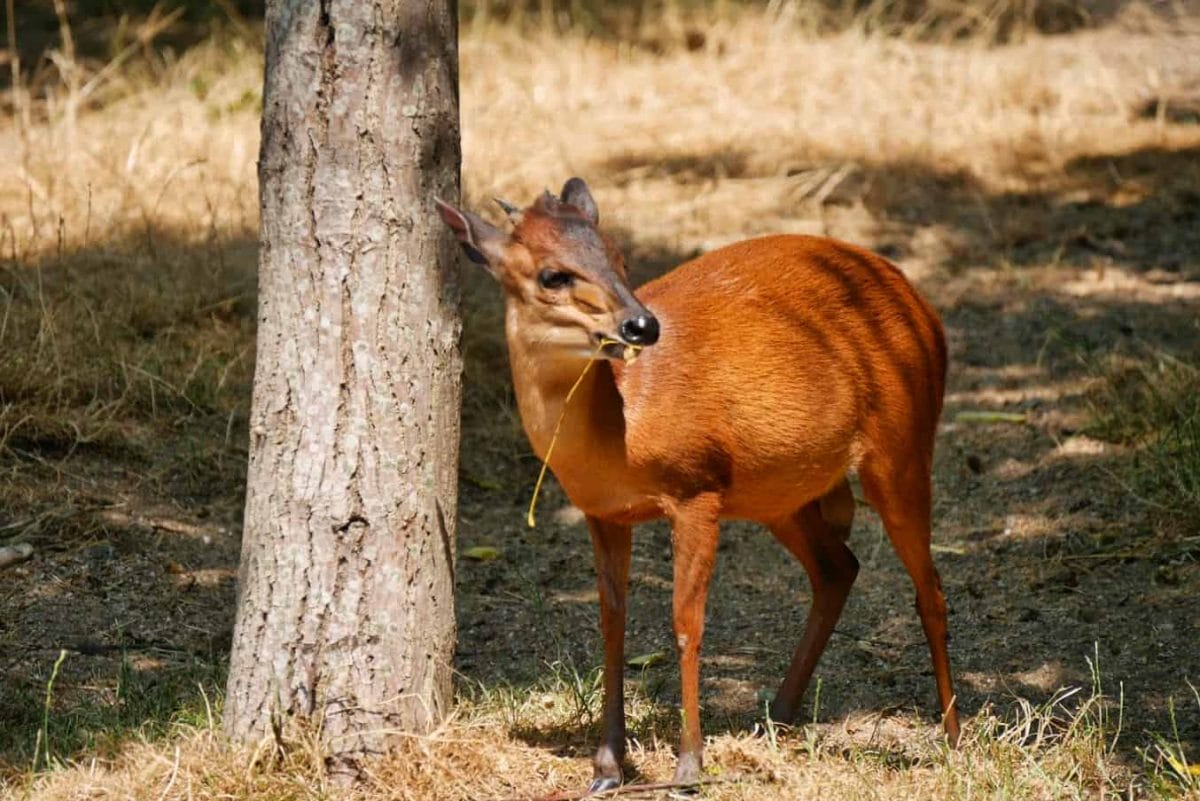 What to Bring to Whipsnade Zoo
Because Whipsnade Zoo is a full day out, you're going to want to prepare properly.
This isn't a small zoo – you're going to be walking a lot!
Make sure you wear comfortable shoes(like these amazing walking shoes) that can withstand any number of weather conditions that might happen.
If rain is definitely in the forecast, some type of weather-proof hiking boots are going to let you have the most flexibility in terms of exploring the zoo without getting your feet too wet.
You should also plan on wearing a rain jacket (I LOVE the colors of this women's rain jacket) to make sure the water doesn't spoil your time.
You should also bring some sort of backpack like this Jansport one to hold your lunch for the day if you're eating at the zoo, or water bottles and other medicines and things you may need while there.
If you do bring your own lunch, have a little fun with it and pack it in colorful and well-organized Tupperware.
You can also bring a picnic blanket and spread it out on the grass or a bench.
If you're heading to Whipsnade Zoo in the summer, pack the sunscreen, a wide-brimed hat (I recommend this one), and sunglasses as there isn't a ton of shade near all of the enclosures.
Oh, and of course, don't forget your camera!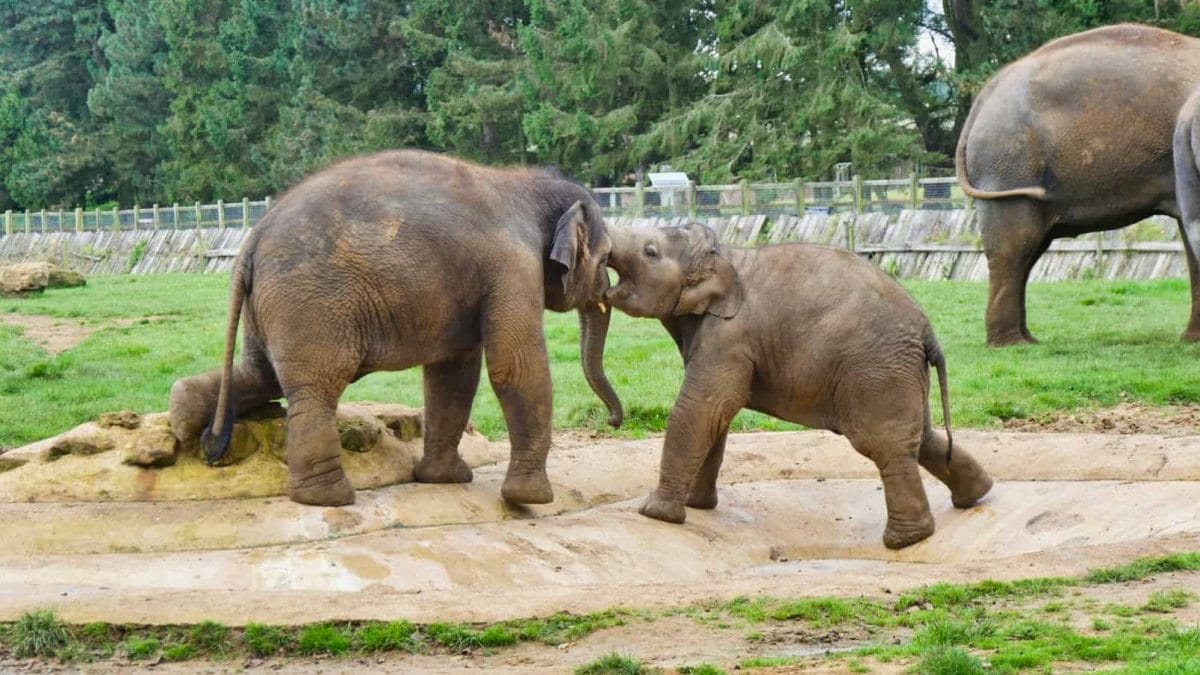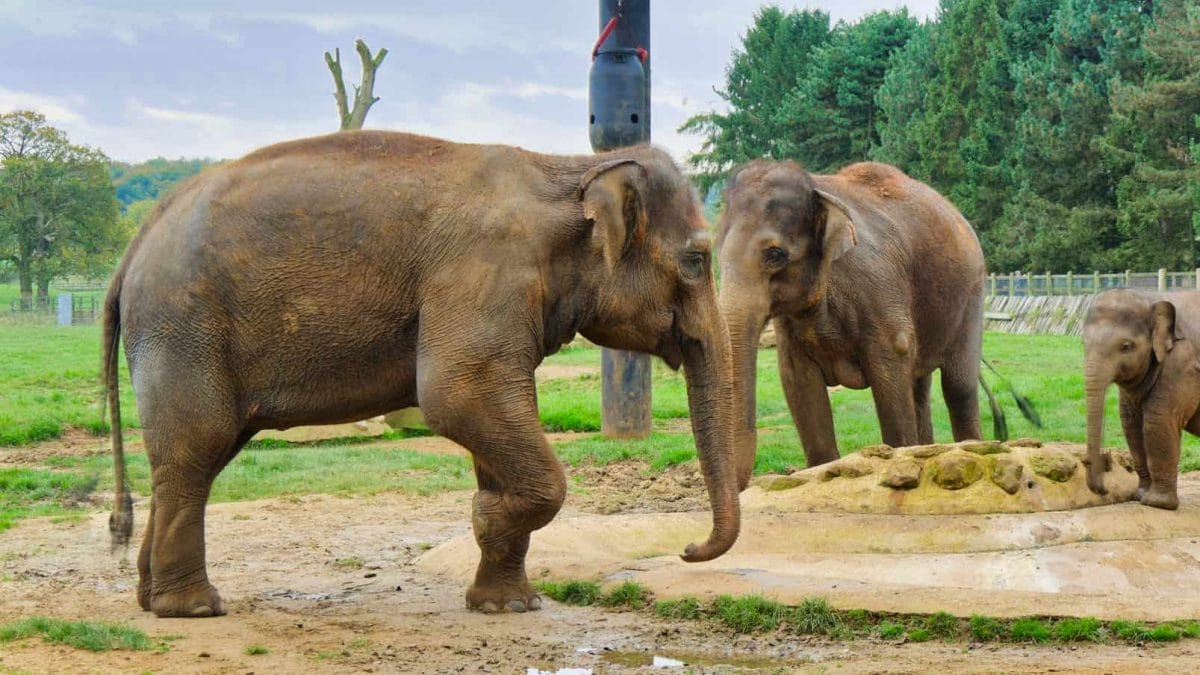 Hotels near Whipsnade Zoo
If you're coming from far away, you may be searching for accommodation near Whipsnade Zoo so that you can have the maximum time at the zoo.
Aside from the camping at Whipsnade Zoo or the Lookout Lodges, there are no other ways to actual stay in the zoo.
However, there are a few options nearby that you could get a taxi to or could park your own car at.
The Highwayman Hotel is a restaurant and hotel all in one, with the restaurant on the bottom floor and the hotel rooms above it.
This is one of the best options for budget and varying group sizes, as you can stay there for a discounted rate as a solo traveler or take advantage of a larger family room.
Breakfast is included in the restaurant each morning of your stay, and there are private bathrooms.
This isn't a luxury or show-stopping property, it's a cheap, budget hotel that will ensure you have a room to rest your head so that you can make the most of your time at Whipsnade Zoo.
Click here to read what other travelers thought and Click here to check availability.
If you prefer to opt for larger chains, the Holiday Inn Express Dunstable is your best bet.
There's free parking and free WiFi, and the whole place is designed in a sleek, modern, and colorful way.
The hotel has a restaurant where they serve breakfast and dinner, or you can find somewhere to eat in Dunstable since you're located right in the heart of the area.
Whipsnade Zoo is just 10 minutes drive away from the Holiday Inn Express Dunstable, and travelers have given top marks for its cleanliness and kind reception staff.
Click here to read what other travelers thought and Click here to check availability.
English charm is alive and well at the Old Palace Lodge with the deep hues in its furnishings and its artwork hung around the property.
The rooms themselves are modern with lovely amenities and sleek designs, but not so modern that they feel stark or unwelcoming.
Breakfast is included and served in the Henry Restaurant downstairs, and there's even an on-site gym if you didn't do enough walking to get to the elephant enclosure!
Click here to read what other travelers thought and Click here to check availability.
If you're staying in the Dunstable area for more than a day or so, or maybe you have a larger group, check out the Ashridge Apartment which has two bedrooms, a yard area, and a kitchen with an oven, microwave, and dishwasher to cook your own meals.
It can hold up to 6 guests, and if you visit in the summer you can take advantage of the outdoor area.
Not only is it close to Whipsnade Zoo, but it's also close to the Harry Potter Studios Tour in Watford, which, as you can read in my Harry Potter Studios Tour Review, is one of my favorite attractions in all of England!
Check availability for Ashridge Apartment here.