This post contains affiliate links for which I may make a small commission to help keep the site running. You will not be charged extra for these items had you not clicked the links. Thank you for your help to keep the site running!
Let's just all agree right now that 2020 has been a rollercoaster, and for many people, that rollercoaster took a sharp zig zag past the once-in-a-lifetime UK trip and landed you squarely…on your couch.
Dreaming of having afternoon tea with the Queen, but mostly just drowning your sorrows in your food rations because the store was all out of pasta.
While 2021 is set to be a continuation of that rollercoaster, it all looks slightly less bleak.
There's no telling when the world will be open for business again, but you can go the extra mile to incorporate your travel dreams into your life still by checking out these British gifts and stocking stuffers.
Some are physical ("I'd rather be in London" mug, anyone?), some are delicious (afternoon tea delivered to your house, yes that's real), and some are just insanely useful (a personalized itinerary for when you do get to the UK – yes, please).
Keep those travel dreams alive and have a very happy holiday season!
The Ultimate British Calendar
If you can't actually stare at the beautiful landscapes of the UK in-person just yet, why not use your calendar to help cure your wanderlust?
The Ultimate British Calendar has 12 months with 12 gorgeous scenes from the UK, including England, Scotland, and Wales.
This is an exclusive calendar that you can't buy anywhere else, as all of the photos were taken by my husband (a Brit! See how authentic you are?).
From the sunny coastline of Cornwall to the foggy Lake District to the phone booths in London, this calendar will inspire you to keep looking forward to your next trip, whenever that may be.
Afternoon Tea and Scones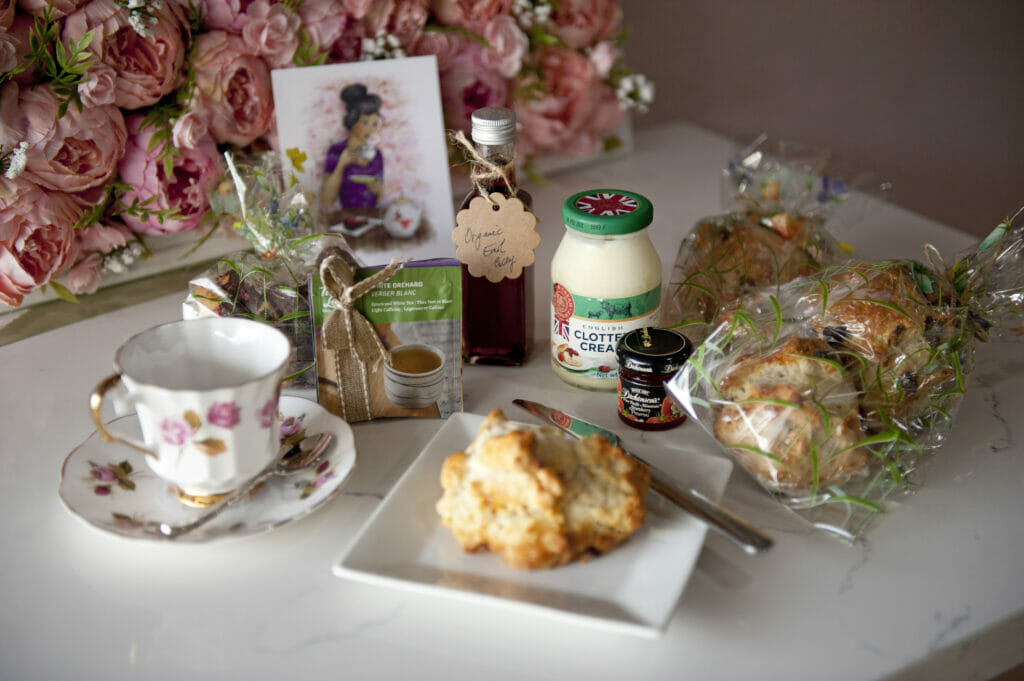 One of the most popular things to do in the UK for visitors is to get afternoon tea.
Whether you opt for the fancy one at the Ritz or a more casual one at a cafe, everyone loves trying their scones, clotted cream, and jam.
For US readers, I've got the perfect solution for you to have an afternoon tea with your family without ever having to leave your house!
I've partnered up with a Brit delivering afternoon tea boxes in the UK, and you'll love the authentic taste (done in the actual British way, not the American scone way), as well as the jar of clotted cream, jam, and British tea included!
This makes for a great gift for others, or a fun thing to enjoy on Christmas day.
The scones are fresh, and can freeze when they arrive if you want to wait a little bit to eat them.
To purchase, just click the button below to get information about a provisional order so I can pass it over to the supplier (they're a small business so we have to make sure they have capacity) and then get you over to their website.
"Ready for Tea with the Queen" Mug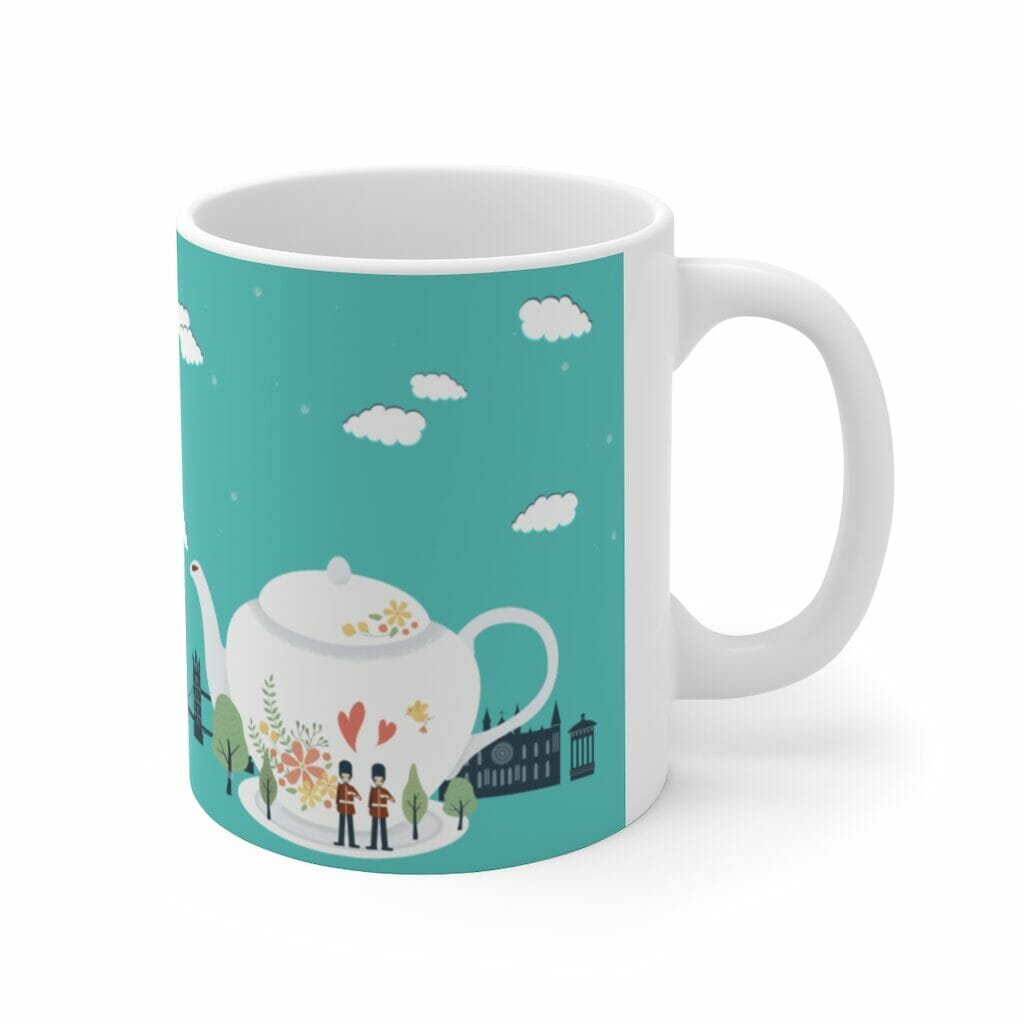 You need something to drink your tea out of, duh!
Tea is one of the most accurate stereotypes about the Brits – loving it, drinking it, living for it.
We've designed a range of mugs to help you express your love for the UK and wanting to get back there, with sayings like "Ready for Tea with the Queen," or "I'd Rather Be in London" (who wouldn't?)
These make great stocking stuffers, and are a fun item to have in your kitchen.
Quirky Kings Tote Bag
These tote bags feature two-sides with kings saying things like "Get me on my good side!"
Whether you take this shopping with you or bring it as your travel bag, this is a great gift for teens or those obsessed with the monarchy.
Again, like all products in this guide, these are exclusive and cannot be bought anywhere else, as they were designed by a Brit that only I can convince to design things for you (my husband, if you're playing along).
Personalized UK Itinerary
If you're still planning on coming to the UK, even if you don't know when, why not gift someone their personalized UK itinerary?
With a personalized itinerary, a person or family sends me all of their existing plans and hopes/dreams/desires, and I turn out an hour-by-hour personalized suggested itinerary that includes what to do on the same day, travel directions on how to get around, restaurant recommendations for every meal, and more.
You can purchase the personalized itinerary service and then use it later on, even if it's in 2021, 2022, or beyond. I'll be ready and waiting whenever you're ready to listen to your plans and craft you the most perfect step-by-step guide.
Keep Calm and Write On Notepad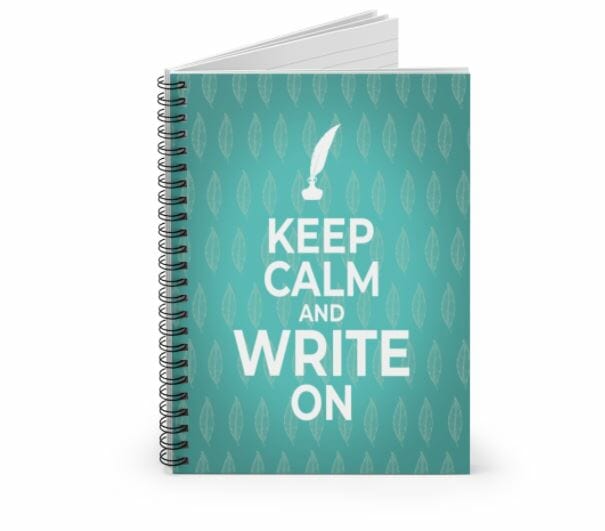 I don't know about you, but I've got a lot of feelings in 2020.
This year, why not take up journaling and get all of those thoughts and frustration down in a "Keep Calm and Write On" notepad?
Available in paperback or hardcover notebook, these are really fun gifts for the writers in your life.
I'd Rather Be in London Pin Badge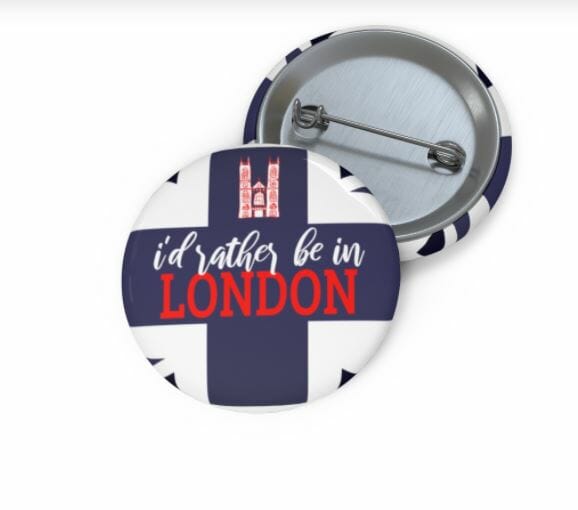 Whether you need some new pins for your jacket, your backpack, or to proudly wear around the house, the "I'd Rather Be in London" pin badge is a fun way to show your feelings for the UK and bring a little bit of that British magic into your daily life.
These are small and inexpensive enough to really be just a fun little side addition to the holidays, maybe as an addition to a stocking or to pin onto a stuffed animal or other gift and let your Anglophile know that you understand where they'd rather be on any given day!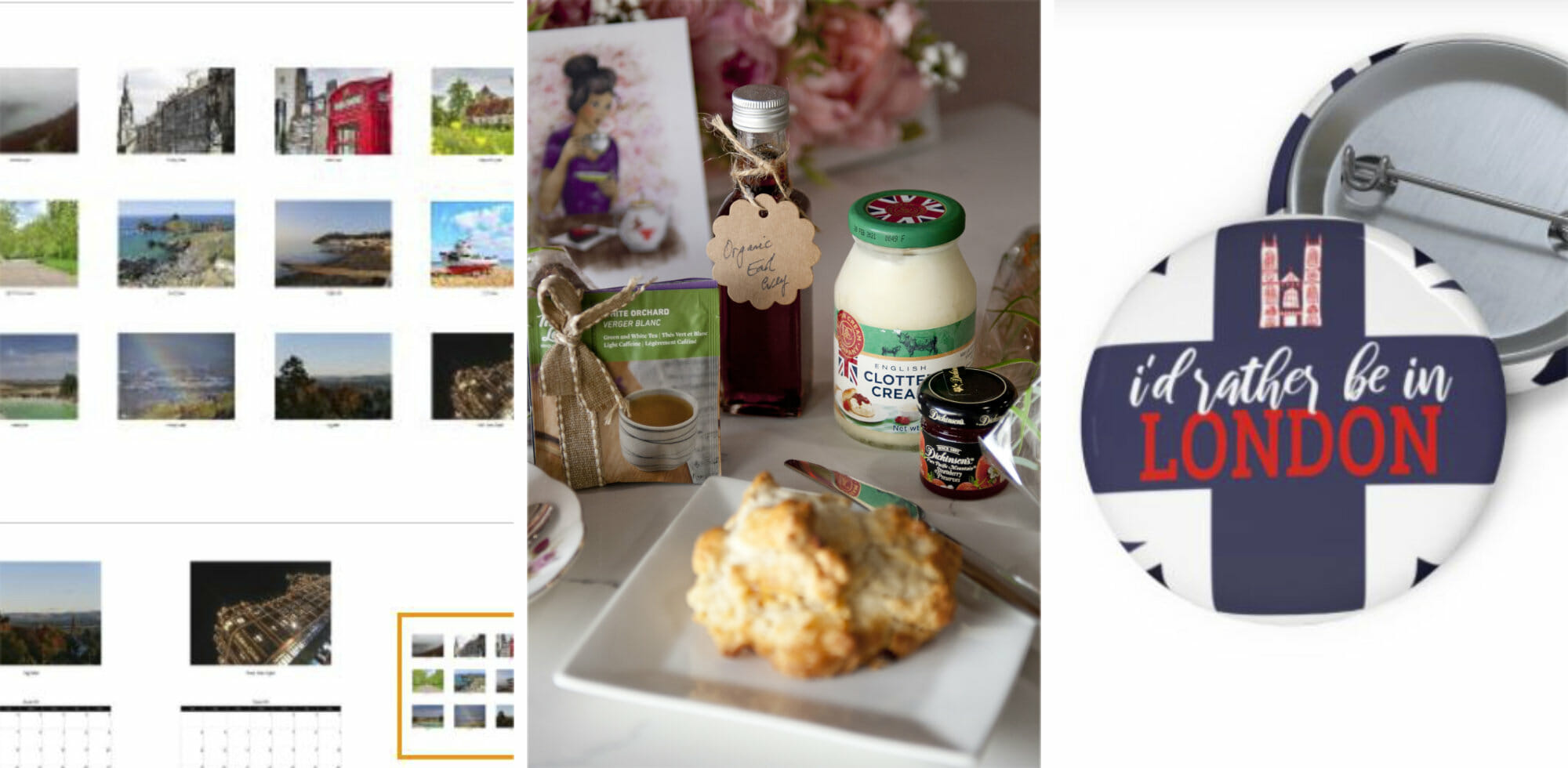 Enjoyed this? Share it!