This post contains affiliate links for which I may make a small commission to help keep the site running. You will not be charged extra for these items had you not clicked the links. Thank you for your help to keep the site running!
Whether you're looking for British gifts for Christmas to give to someone who is going to the UK or just an anglophile who loves the UK, this is the ultimate list of British gifts that will make sure you find the perfect ones!
Some are physical ("I'd rather be in London" mug, anyone?), some are delicious (afternoon tea delivered to your house, yes that's real), and some are just insanely useful (a step-by-step itinerary for when you do get to the UK – yes, please).
Express your love for the Queen, British history, and the beautiful British landscapes with these UK themed gifts!
1. Afternoon Tea and Scones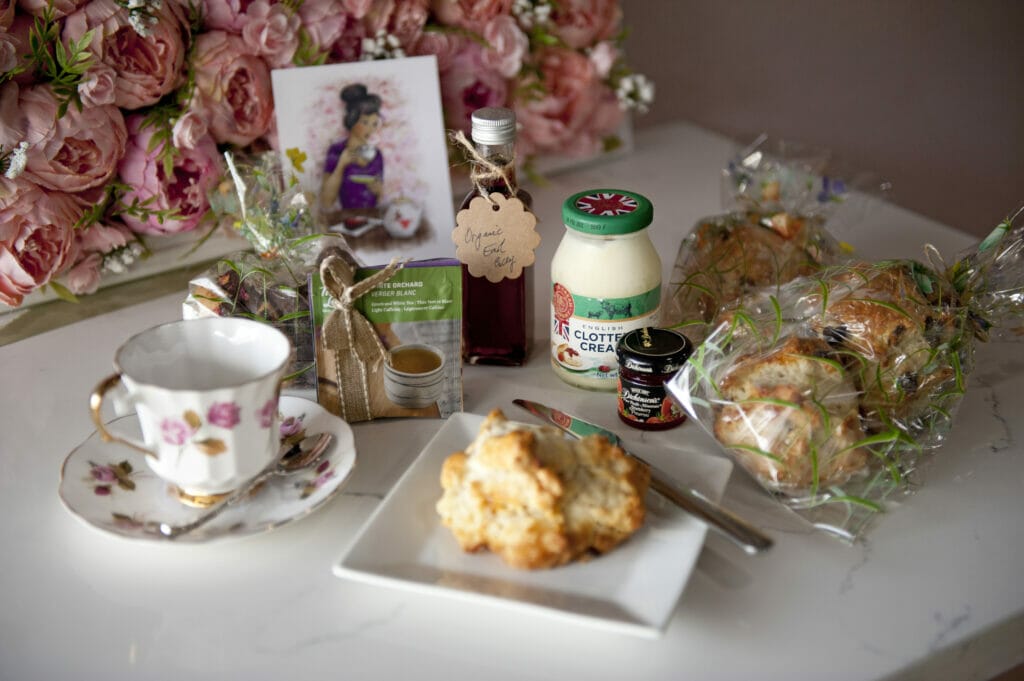 One of the most popular things to do in the UK for visitors is to get afternoon tea.
Whether you opt for the fancy one at the Ritz or a more casual one at a cafe, everyone loves trying their scones, clotted cream, and jam.
For US readers, I've got the perfect solution for you to have an afternoon tea with your family without ever having to leave your house!
Try scone delivery from Hummingbird Tea Room!
2. "Ready for Tea with the Queen" Mug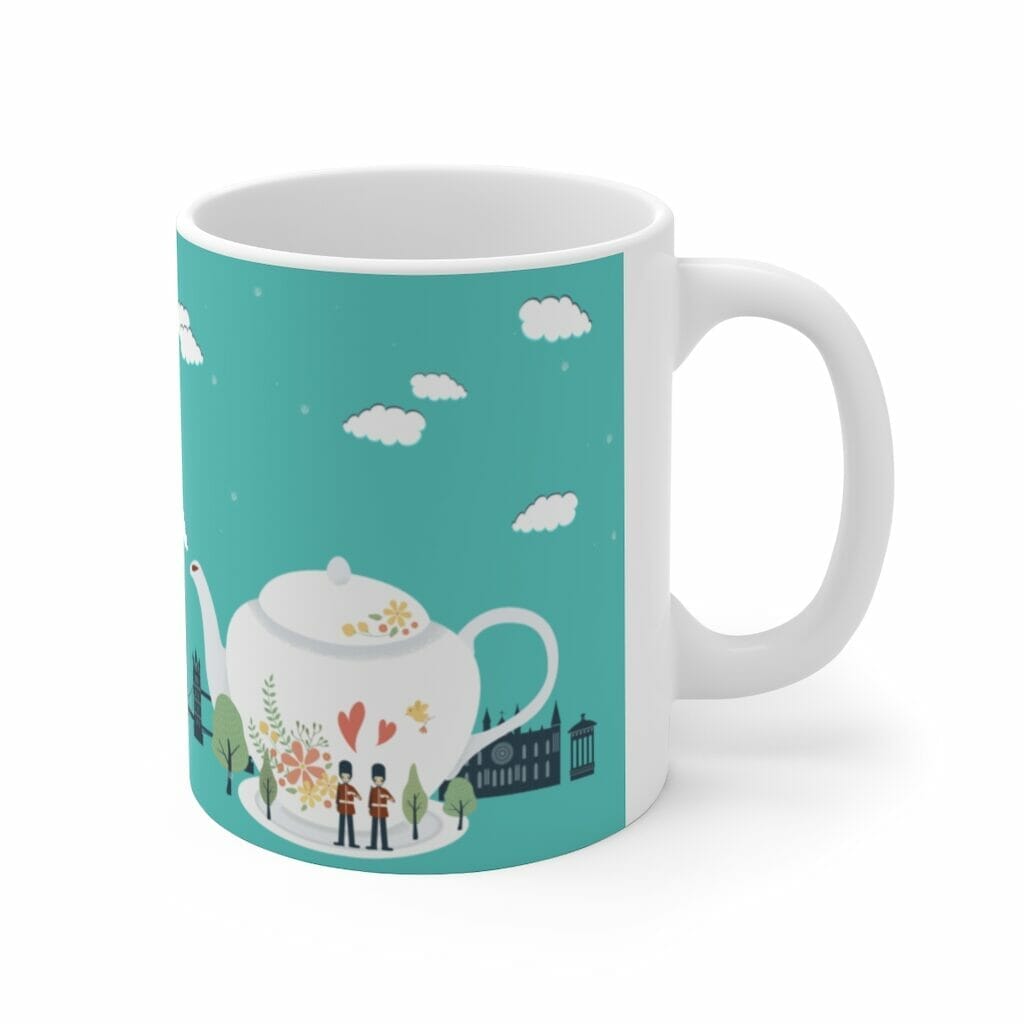 You need something to drink your tea out of, duh!
Tea is one of the most accurate stereotypes about the Brits – loving it, drinking it, living for it.
We've designed a range of mugs to help you express your love for the UK and wanting to get back there, with sayings like "Ready for Tea with the Queen," or "I'd Rather Be in London" (who wouldn't?)
These make great stocking stuffers, and are a fun item to have in your kitchen.
3. Quirky Kings Tote Bag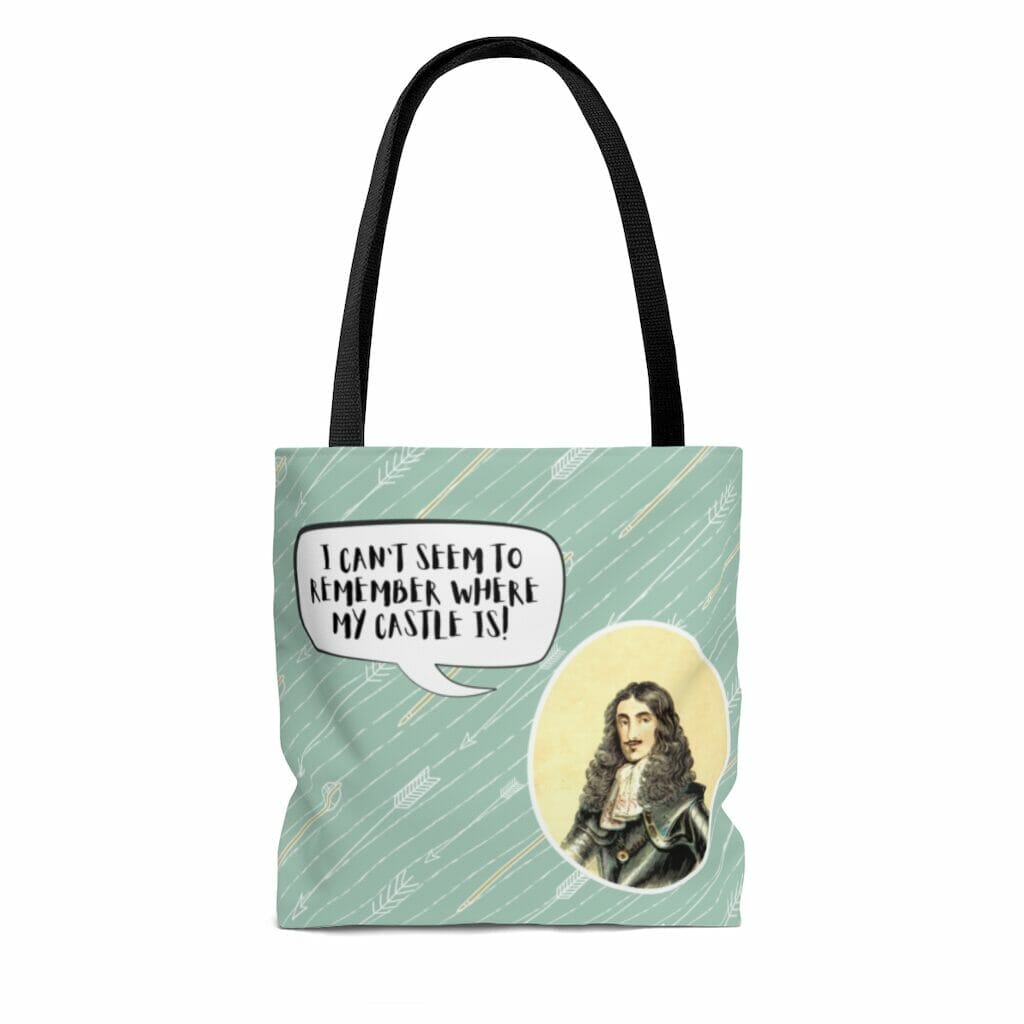 These tote bags feature two-sides with kings saying things like "Get me on my good side!"
Whether you take this shopping with you or bring it as your travel bag, this is a great gift for teens or those obsessed with the monarchy.
Again, like all products in this guide, these are exclusive and cannot be bought anywhere else, as they were designed by a Brit that only I can convince to design things for you (my husband, if you're playing along).
4. Keep Calm and Write On Notepad
I don't know about you, but I've got a lot of feelings in 2022.
This year, why not take up journaling and get all of those thoughts and frustration down in a "Keep Calm and Write On" notepad?
Available in paperback or hardcover notebook, these are really fun gifts for the writers in your life.
5. I'd Rather Be in London Pin Badge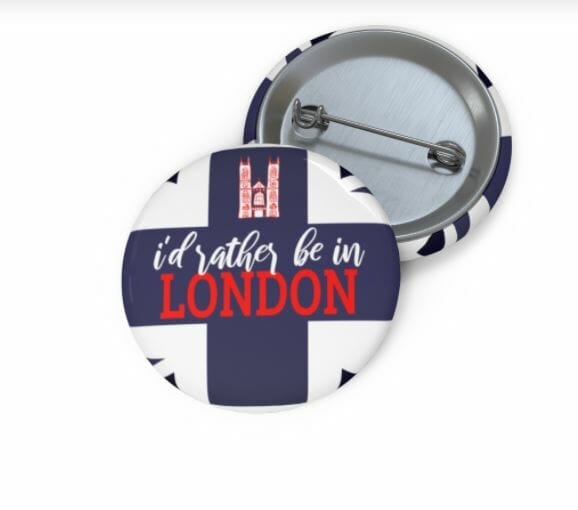 Whether you need some new pins for your jacket, your backpack, or to proudly wear around the house, the "I'd Rather Be in London" pin badge is a fun way to show your feelings for the UK and bring a little bit of that British magic into your daily life.
These are small and inexpensive enough to really be just a fun little side addition to the holidays, maybe as an addition to a stocking or to pin onto a stuffed animal or other gift and let your Anglophile know that you understand where they'd rather be on any given day!
6. Great British Tea Gift Box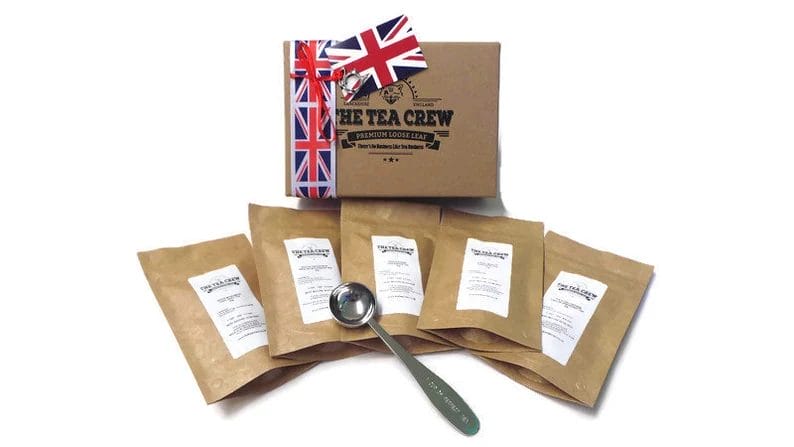 Got a tea fan in your life?
Tea makes the world go 'round in the UK, and you can surprise your own special someone with a tea gift box set of their own, featuring famous British teas.
From classic English "breakfast tea" to more exotic options, this is a great gift for teachers, friends, Anglophiles, and anyone who likes to start their day with a warm cup of tea to bring them peace and make them feel positively British.
7. British Chocolate Box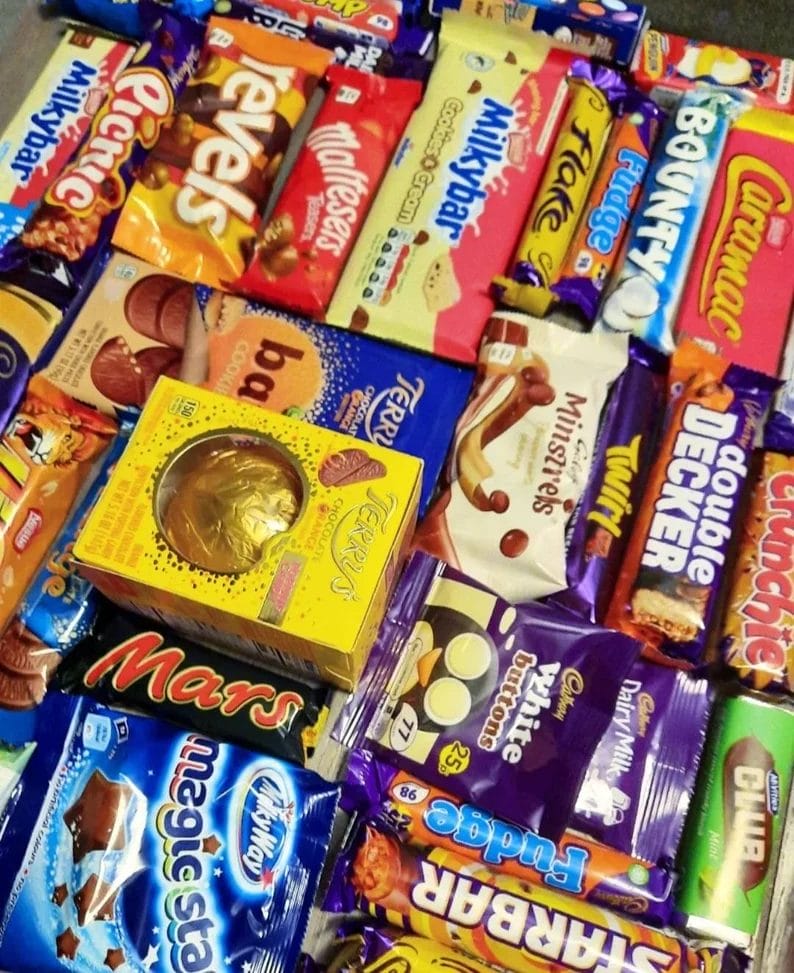 British chocolate is some of the best chocolate you'll ever find due to the high ratios of actual cocoa used in the chocolate.
From Cadburys to Galaxy's, give the gift of British chocolate so people can snack on all of the British chocolate classics.
There are so many British chocolate options that aren't sold in other countries, like Twirl, Freddos, and more, so let your gift receiver travel the world via British chocolate!
8. British History Shirt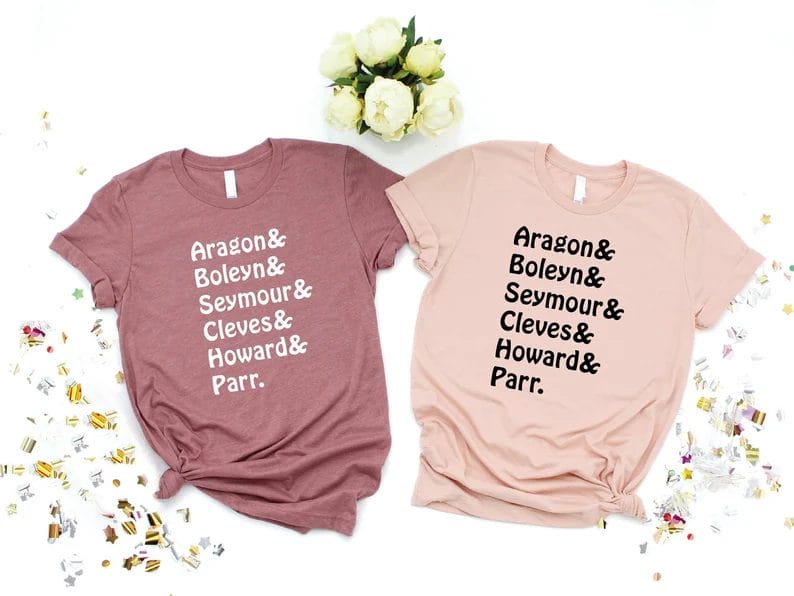 You might have seen the style of T-shirts that feature favorite Disney characters or characters from other movies or TV shows like FRIENDS.
But what if you could celebrate your love for British history with the same style of shirt?
This is an adorable British history shirt that features important people in Britain's history so you can wear your knowledge of the history of the British Empire with pride.
9. British Slang Playing Cards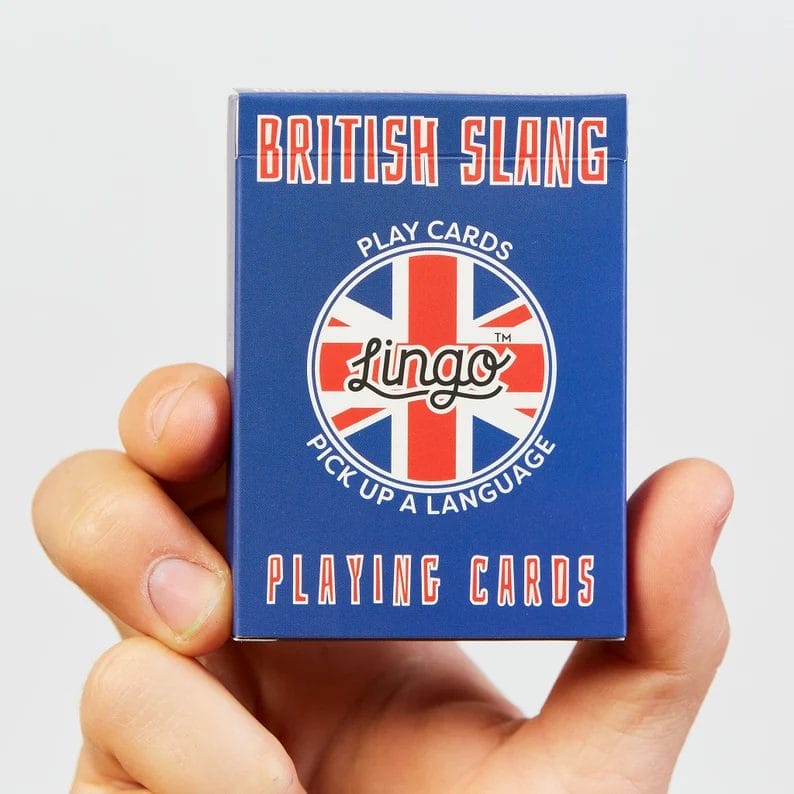 Whether it's wondering what the heck a "brolly" is or having no idea what someone means when they say "Bob's your Uncle!" (translation: "there you have it!"), there are so many British slang phrases that it can be impossible to keep track of them all if you're trying to embrace your Anglophile side.
Give the gift of this deck of British slang cards to be used at parties, on road trips, or just when you feel like you need to test yourself before tonight's episode of the Great British Bake Off.
10. London Sweatshirt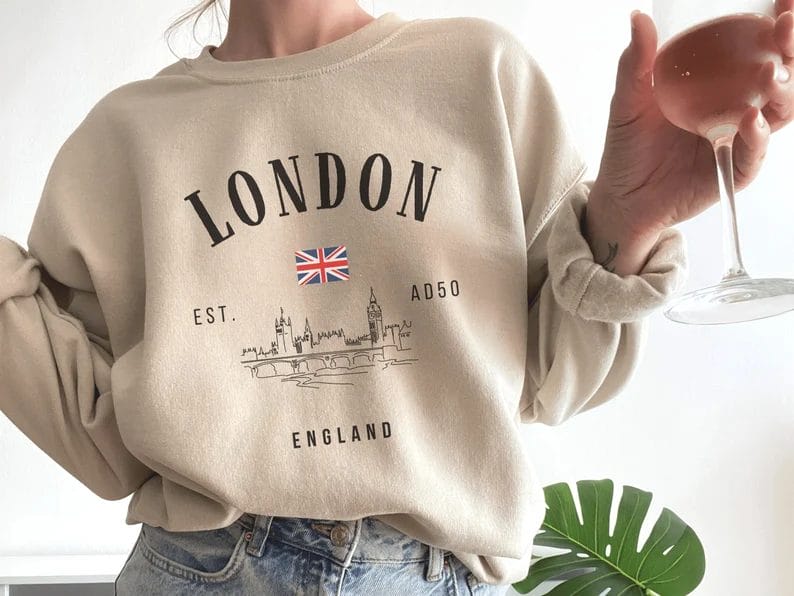 Ah, London.
The capital city and one of the best cities in the UK.
Show your pride for London (and your desire to be there like, all the time) with this adorable London sweatshirt to keep you warm during the winter months.
11. London Christmas Ornament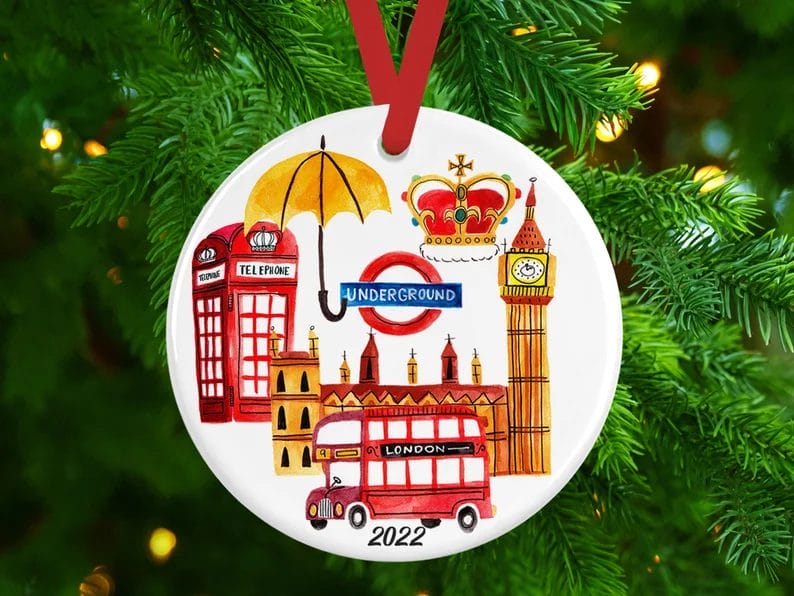 Got a London fan in your life?
Give the Christmas gift of this adorable London Christmas ornament that they can hang on their tree in style.
Whether they're celebrating a future or past London trip, it's important to celebrate those memories or their dream to go to London and make sure their love for the UK makes its way into the holiday season.
12. British Mystery Armchair Detective Mug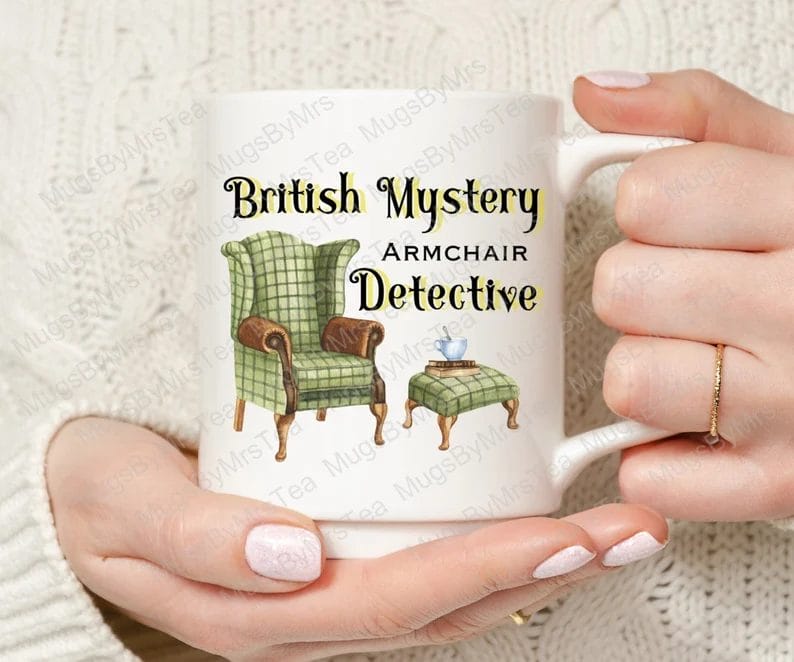 Love a British mystery?
This British Mystery Armchair Detective Mug is absolutely for you.
Bring it to the office, school, or just around the house to show everybody that you are definitely the one who's going to be able to crack the case.
13. British Flag Chopping Board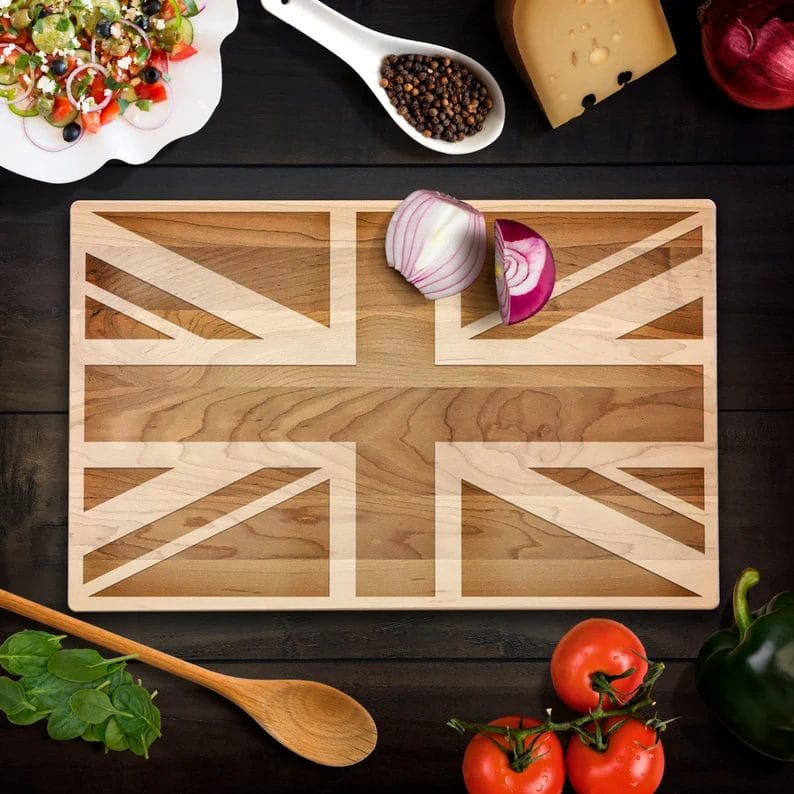 Help your favorite Anglophile bring Britain into their kitchen with this beautiful British flag chopping board.
It's subtle enough to add a bit of fun and whimsy to the kitchen without going full-on "King bobblehead," and it works wonderfully for anyone who wants to try their hand at making classic British dishes and want the full regalia.
14. Wash Your Bloody Hands Tea Towel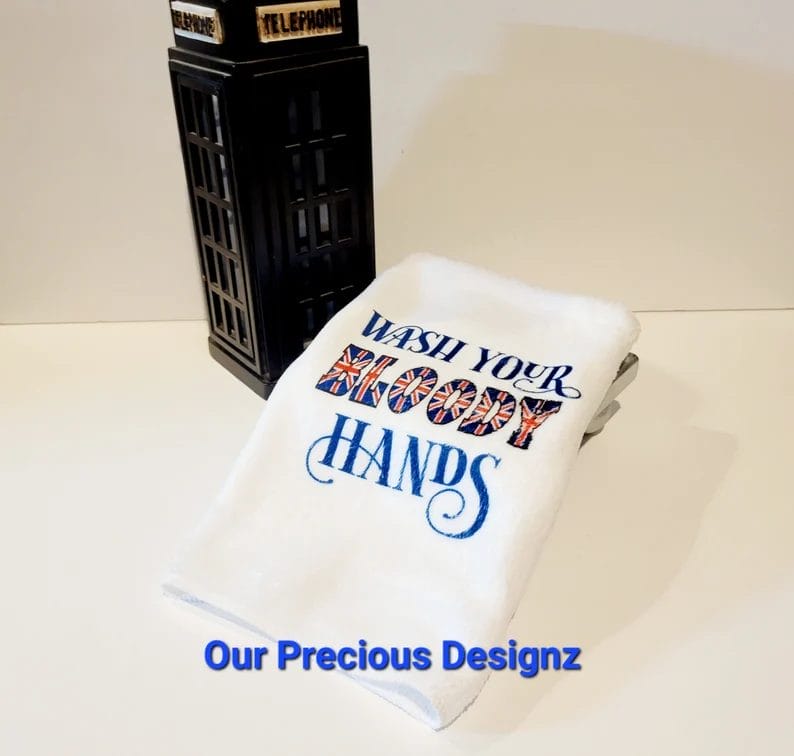 "Bloody" is a curse word in the UK, but it definitely doesn't sound like that to the ears of many North Americans.
It just sounds a bit silly!
Embrace this funny phrase with a tea towel that encourages everyone in the kitchen to make sure that they are following proper hygiene after using that British flag cutting board!
15. British Oven Gloves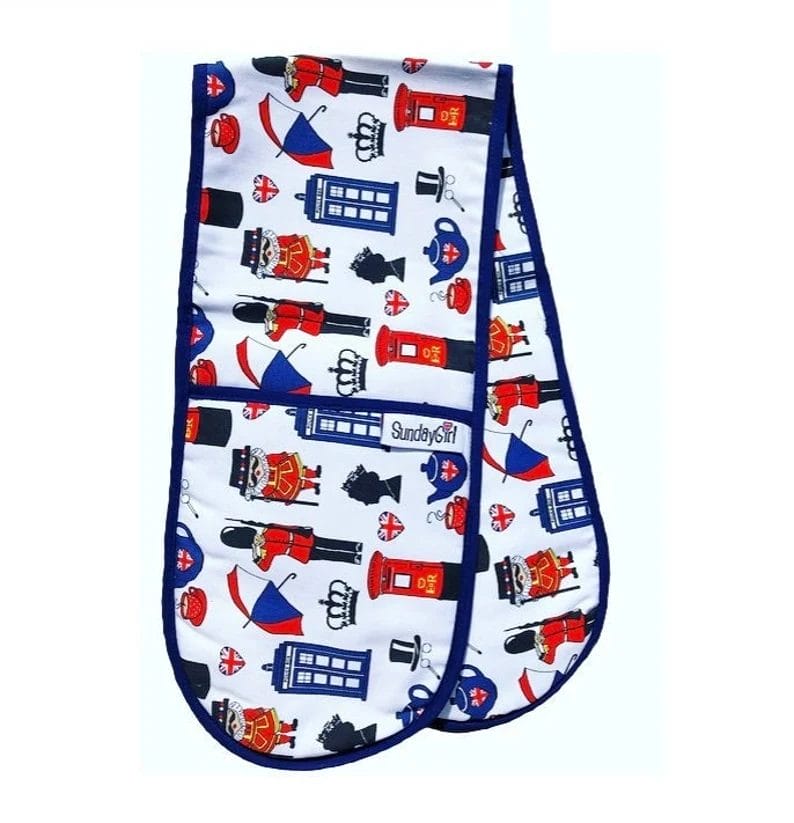 Another cute British gift item is this set of British oven gloves.
Oven gloves are easy to change out and not a huge commitment of a gift, so if you know someone that could use a British pick-me-up but don't want to get them something that they'll never use, try these!
16. London Wine Glass Charmers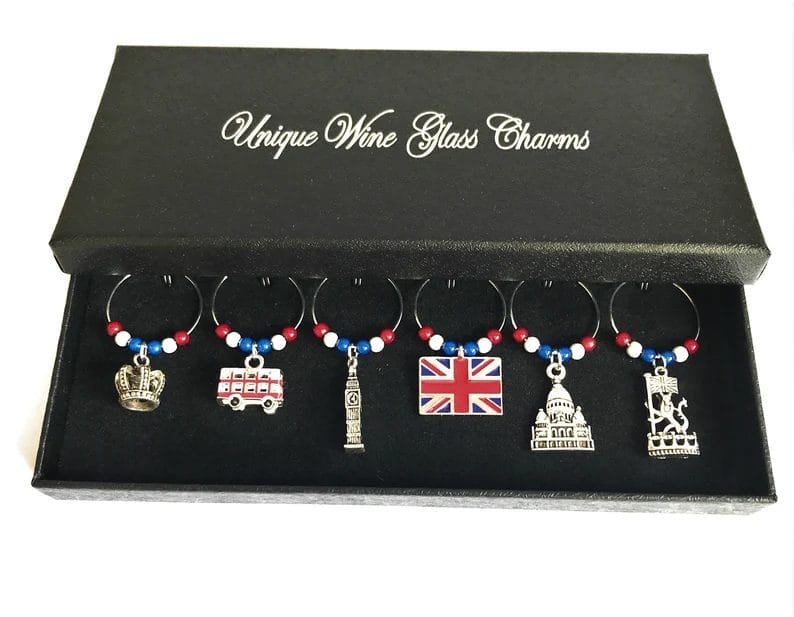 Know someone hosting a party who's an Anglophile?
These wine glass charmers will make sure that everyone keeps track of their own glass while also allowing them to show off their love for the UK.
From the iconic London bus to everyone's favorite, Big Ben, they can use these again and again.
17. London Street Sign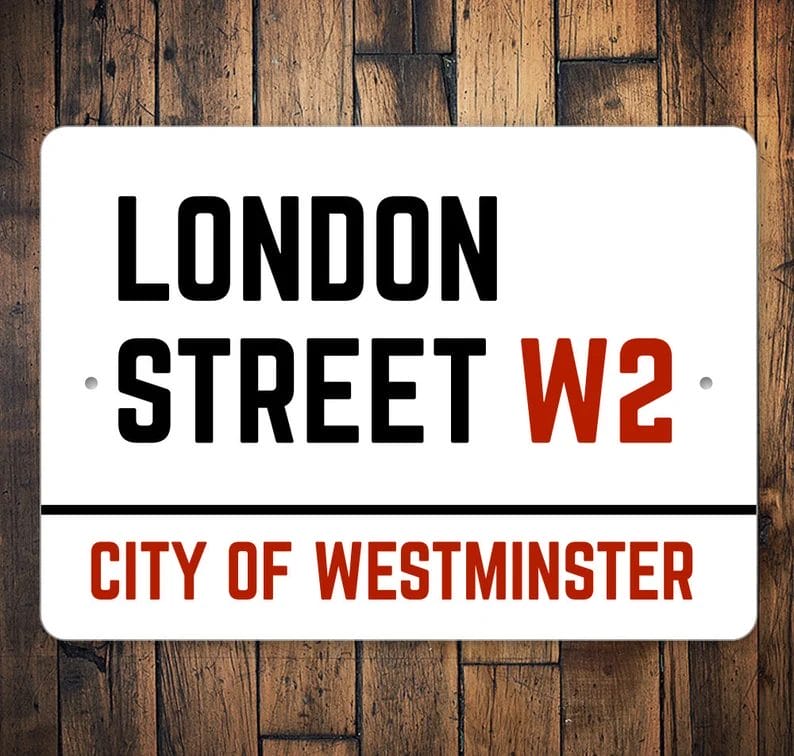 Want to help decorate a room or office of a London addict?
London street signs are a great gift to show them you care and know their favorite streets in the bustling city.