This post contains affiliate links for which I may make a small commission to help keep the site running. You will not be charged extra for these items had you not clicked the links. Thank you for your help to keep the site running!
It's no surprise that part of the Lake District's beauty (one of the most beautiful places in England) comes from all the rains it receives.
Thankfully, there's no lack of things to do in the Lake District when it rains, nor is there a problem with finding things to do in Cumbria when it's raining.
We've had very few days in the Lake District when it hasn't rained, in fact.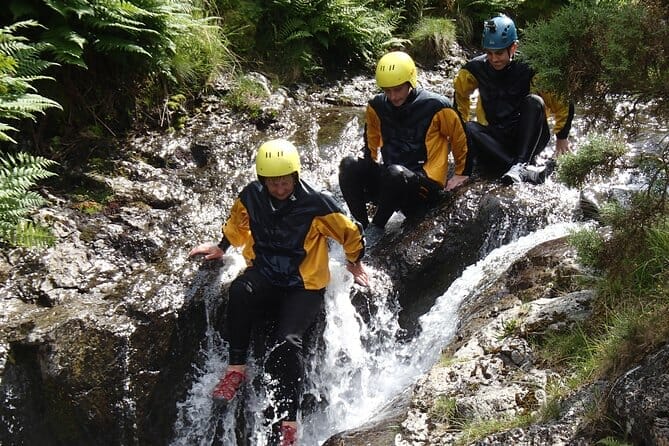 One day in the summer, the skies opened up when we were on a glamping holiday and we just sat there inside our glamping hut and sat in awe of how fast it was coming down.
Luckily we were safe and sound in a hut, while the people who chose to camp weren't so lucky. I've never felt so smug.
Usually, the rain in the Lake District doesn't last all day, and it can be light enough that you can still carry on with what you've already got planned.
But for when you just need an escape from the bad weather in the Lake District or the surrounding areas in Cumbria, check out these suggestions.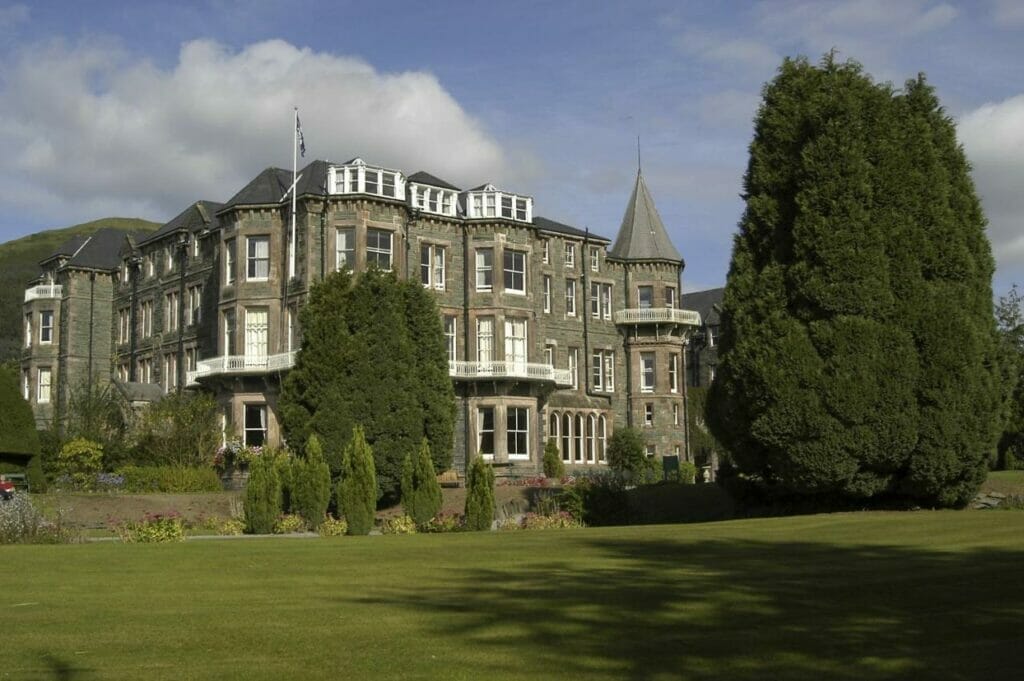 Hey! Want more honest UK tips and planning advice? Click here to join my London and UK Travel Tips Facebook group, where I can answer more of your questions!
Things to Bring to the Lake District in the Rain
Before we launch into things to do in the Lake District, I actually feel like we should address the major things you must BRING to the Lake District.
Pre-planning prevents poor performance, or in this case, pre-planning prevents…getting wet.
So!
Don't forget to bring a super cute pair of rain boots like these, an umbrella (see below for my favorite cute umbrellas), a pair of hiking boots (I like this pair for how rugged and sturdy they are while still being relatively lightweight), and a rain jacket so you can go adventuring without carrying the umbrella around everywhere.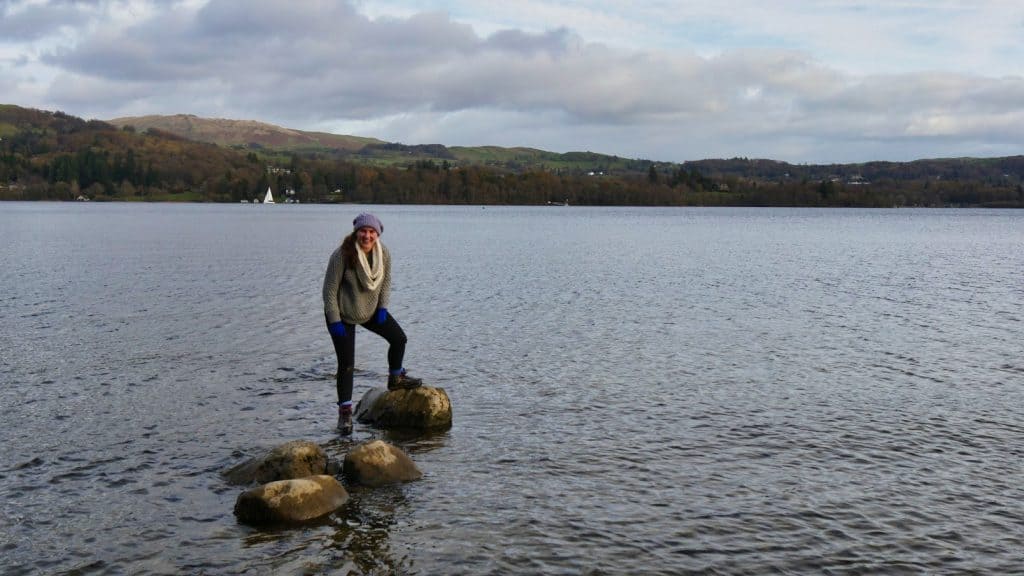 You should also check out this list of the best quick dry towels to make it much more comfortable when you do get wet.
Things to Do in Cumbria When It's Raining
When people think of Cumbria, or in fact look it up on Google, the overwhelming response is outdoor walks, nature hikes, and beautiful views of the Lake District, fells, and lovely castles and gardens.
I've done plenty of these walks in places like Buttermere and Crummock Water.
But what to do when it rains in Cumbria and you want to dry off?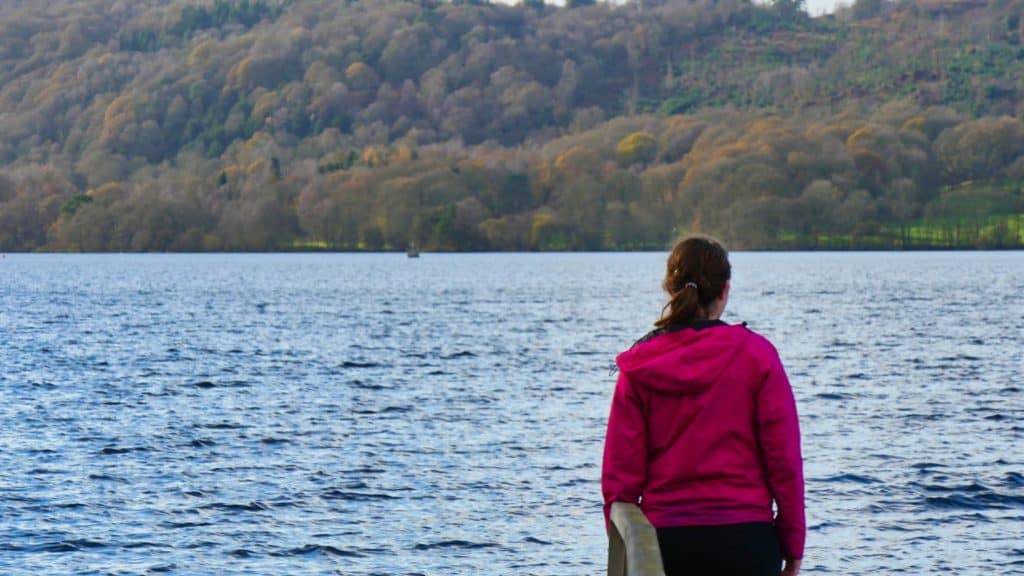 Firstly, you can take a highly recommended Lake District tour like the Ten Lakes Spectacular Lake District Tour from Windermere or check out some of the activities below.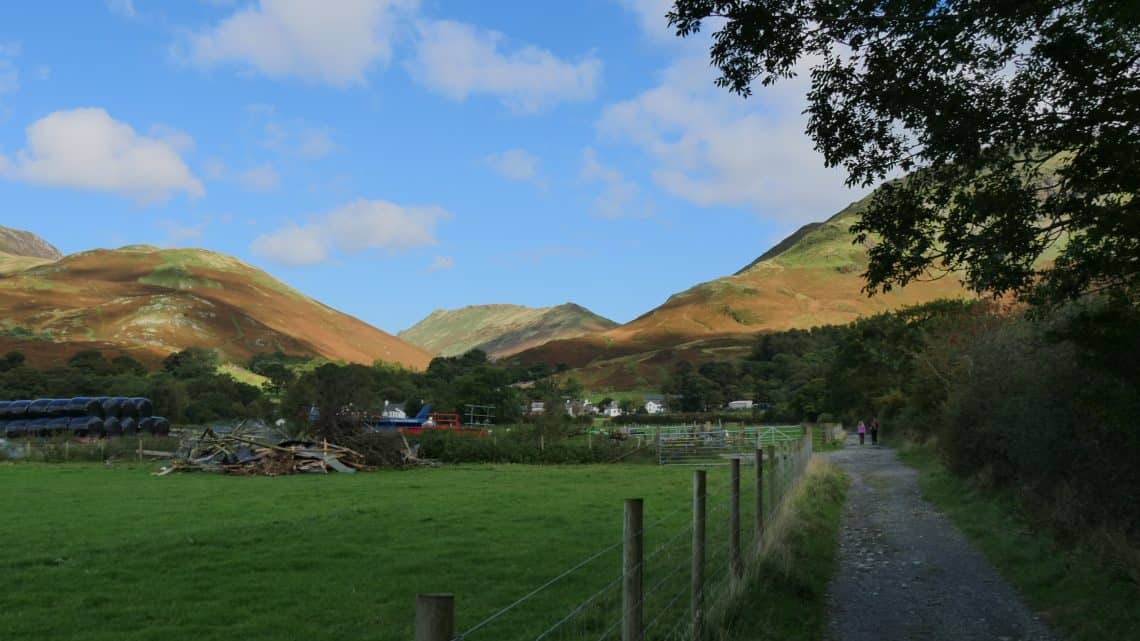 GET A

FREE

UK GUIDE and ACCESS TO MY PLANNING FB GROUP
With 50+ pages of helpful travel tips and the "best of" UK lists, this is your ad-free key to your UK trip.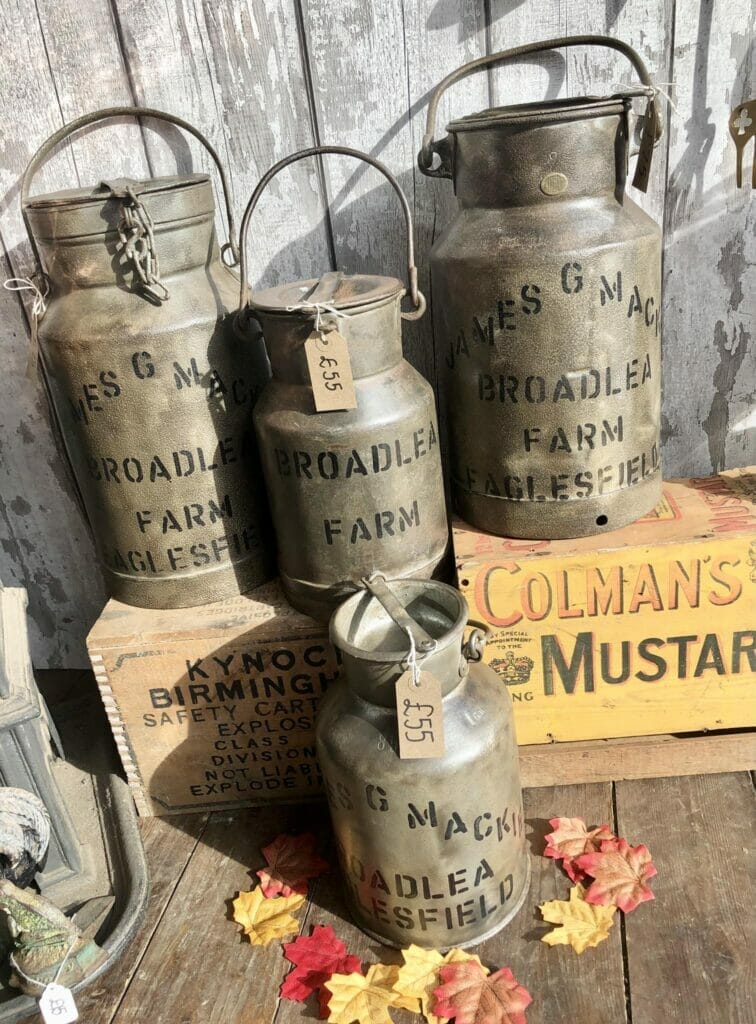 If you're interested in museums, you could try the J.B.Banks and Son Ltd, a gem of a hardware shop and museum in Cockermouth.
Wander through the displays of the tools and equipment used in days gone by.
Entrance is free, though a donation is requested to keep the museum going.
You can also just go and shop for nails and other hardware needs if you happen to live nearby or are embarking on a DIY project.
From motorbikes to motorcars to old games, the Lakeland Motor Museum in Carlisle tells the story of the industries that helped build up the surrounding areas.
The cars are laid out in rows in the main room, perfect for wandering around and keeping track of the whole family as you all head to what interests you the most.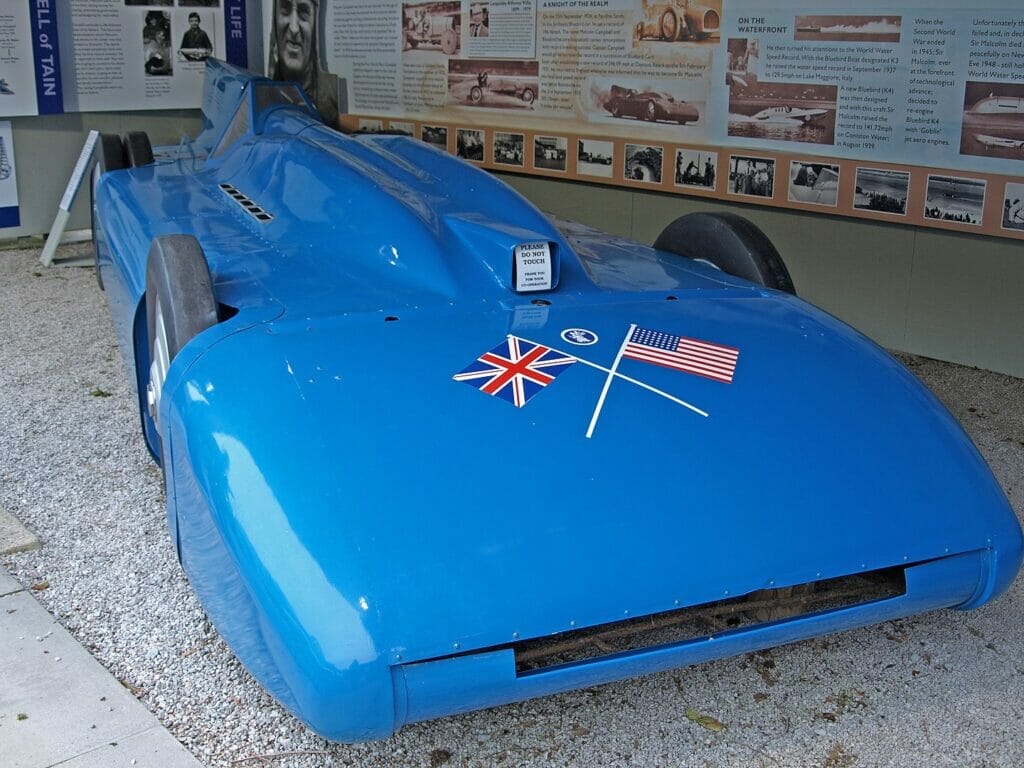 There's also a café if the rain is still coming and you want to make an afternoon or evening out of your visit.
Things to Do with Children in the Lake District when it's Raining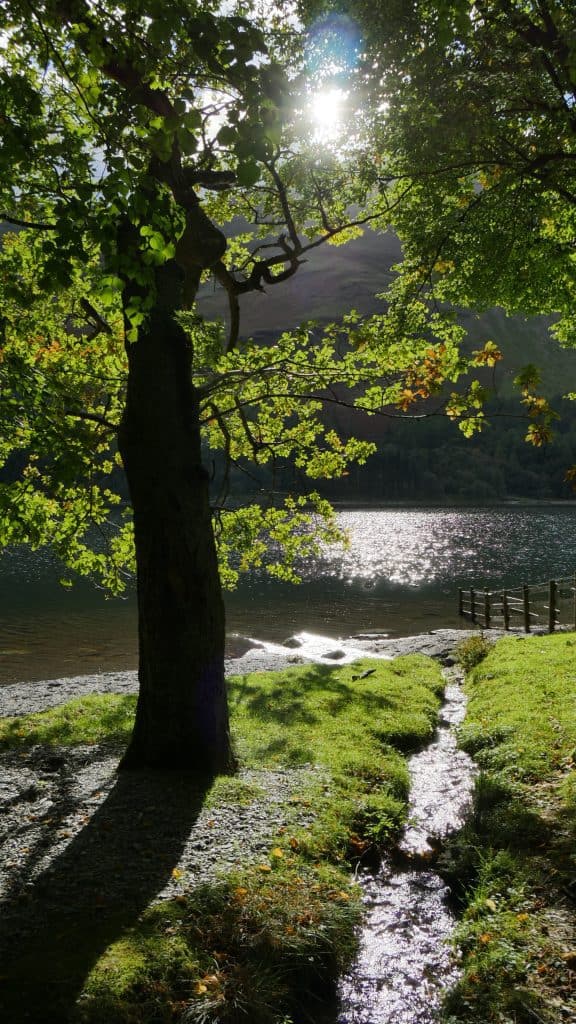 While it's easy enough for adults to keep occupied when it rains in the Lake District, sometimes the most difficult part is what to do with children.
They might not be happy camping out at the local pub for hours or sitting and reading a book in your hotel, so where do you take them?
Older children will love the Keswick Museum and Art Gallery in the rain.
With full of displays all about Keswick's history and culture, they can wander around the exhibition and spend some time browsing the gift shop for books and memorabilia about Keswick.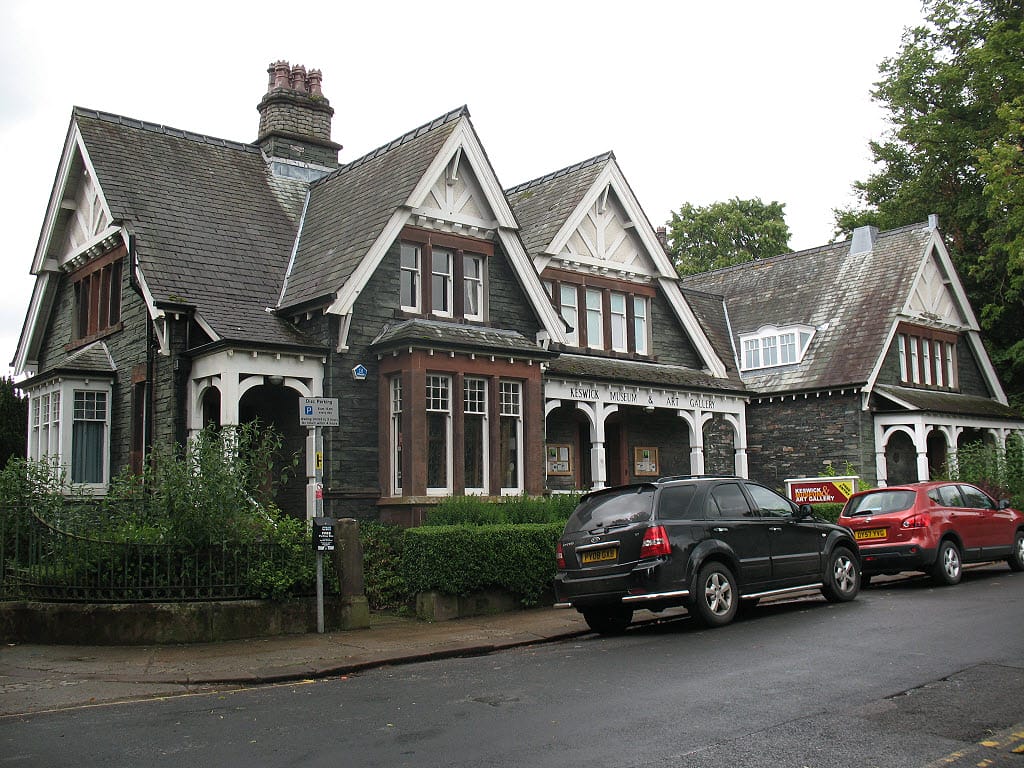 Entrance isn't free, but fees are reasonable and free for children under 5 (who likely won't quite get the most out of this option anyway).
There's also a lovely cafe with some great dining options.
Get ready to rock climb!
King Kong Adventure Centre is an indoor climbing with a rock wall, ice climbing wall, a children's play area and an indoor cave system.
The opportunity to explore and test your skills here is unparalleled.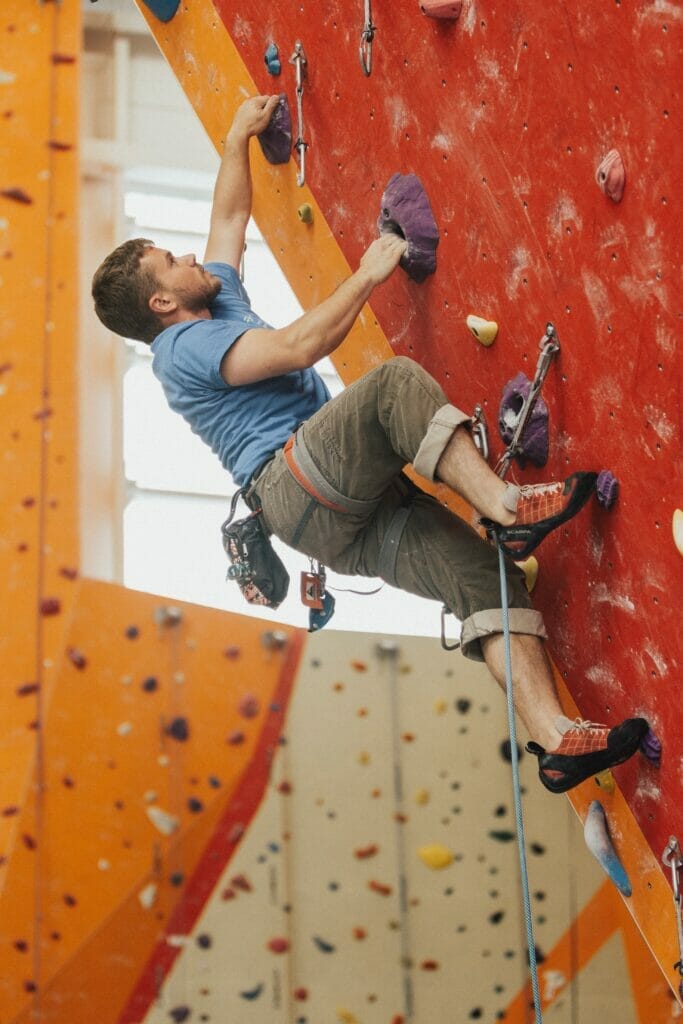 If you're coming in a larger group, the center will also put on specific group activities that build your relationships and teach you about new sports and techniques.
Right in the center of Keswick, this is the place to be on a rainy day in the Lake District.
Where else can you take a picture to make it look like you're standing on the ceiling and spend the afternoon puzzling over brainteasers and optical illusions?
Guy and I have gone to the Puzzling Place every time we've been to the Lake District because we love its uniqueness and the laughter that ensues when you realize you've been beaten by all of the brainteasers and no longer know which way is up.
Home of the first pencil and the Cumberland Pencil Company, the Derwent Pencil Museum is exactly what is sounds like – a museum dedicated to pencils.
You'll enter through a replica of a mine where graphite was first discovered.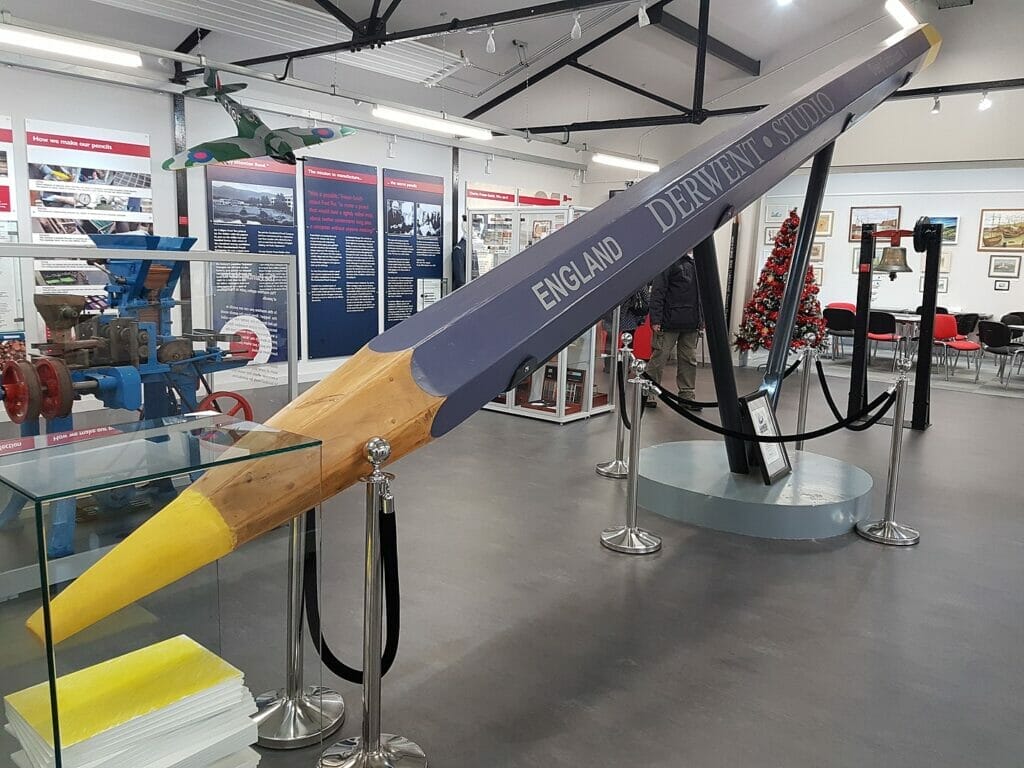 There's also a cafe and a shop where you can buy plenty of things, but most important, your own souvenir pencil.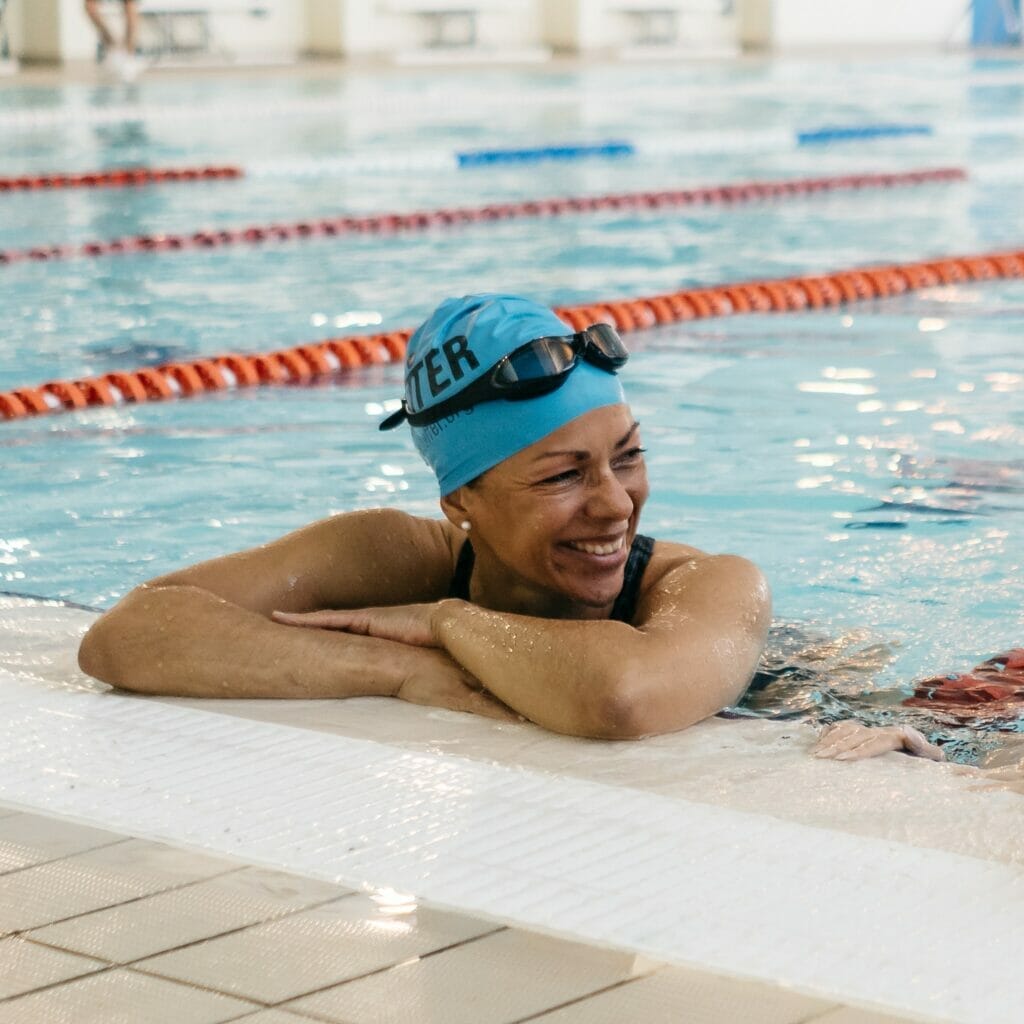 Visit the Keswick Leisure Centre to take a dip in the pool.
Bring your bathing suits and enjoy the crazy slide that takes children zipping down into the water at fun speeds.
The pool is open no matter the weather, so keep it in mind when the family just needs to splash around a bit.
You will get wet, but in a much more fun way than sitting out in the rain.
Indoor Activities in the Lake District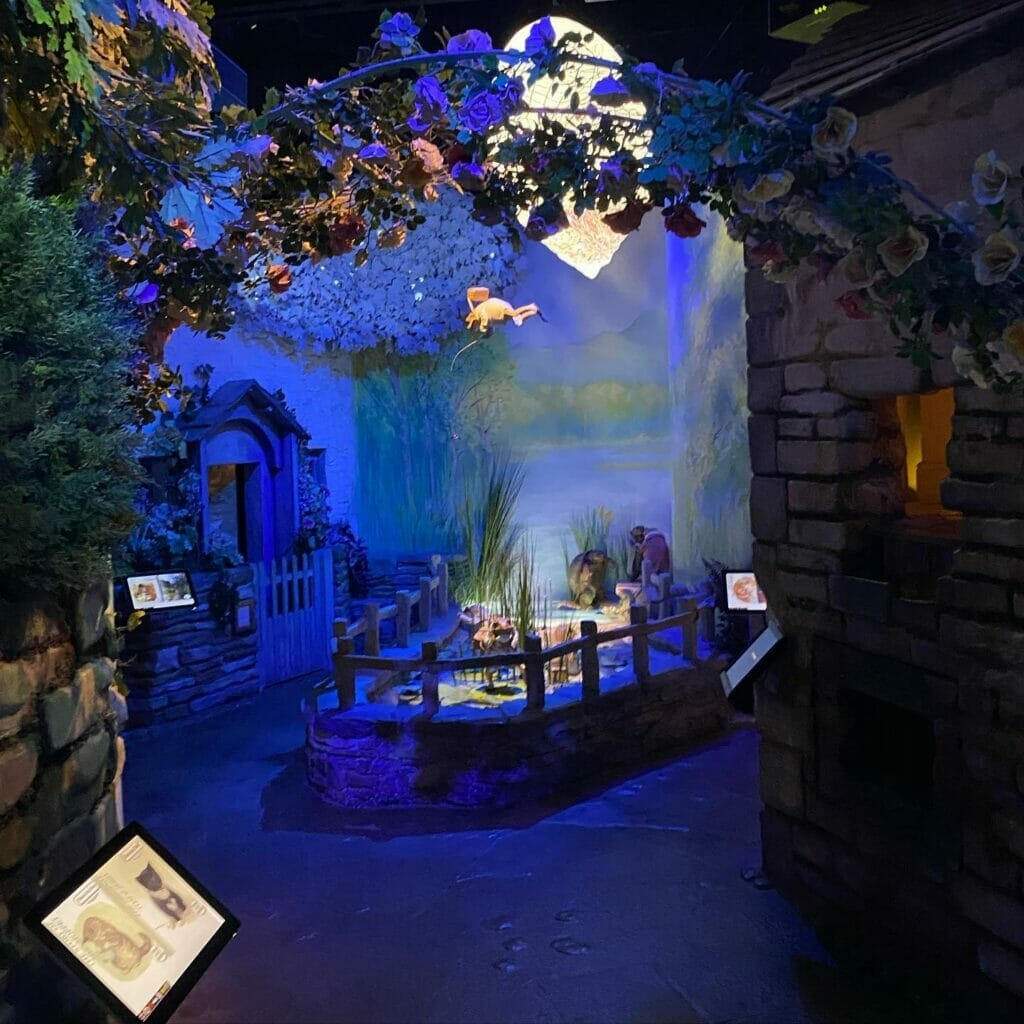 Discover the creatures of Beatrix's Potter's world at this site.
It does have an outdoor component, but there is also an indoor exhibition that brings the magical characters such as Peter Rabbit to life.
It's open every day of the week, and entrance for children is discounted.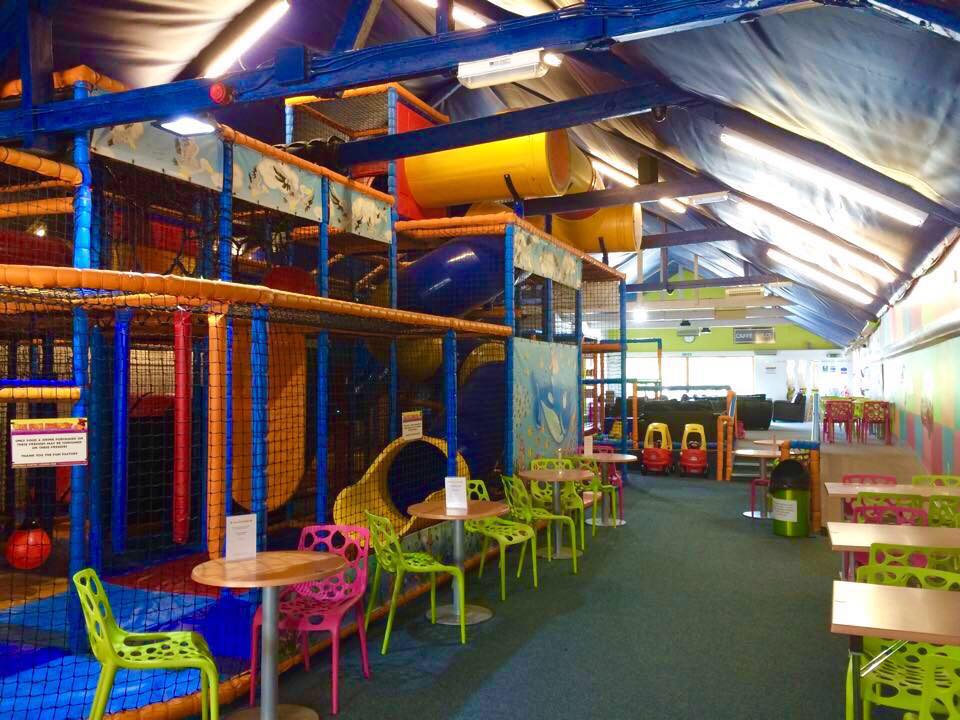 Let the children run around in this soft play area with their friends.
There's three floors of fun with soft stairs, a ball pit, and tunnels and bridges that inspire the imagination.
The playplace is enclosed, so you can let them run wild while keeping an eye on an exit and knowing they're safe.
Or watch them head down the massive slide that comes out onto a soft mat and promises plenty of laughter.
Unlike many other castles owned by the National Trust, this castle doesn't have original decor on the inside, but rather fun play areas such as Peter Rabbit rooms and spaces to dress up as princesses and knights.
Many walkers use this castle as a meeting point when the weather is nice, but it's also a great place for when it rains.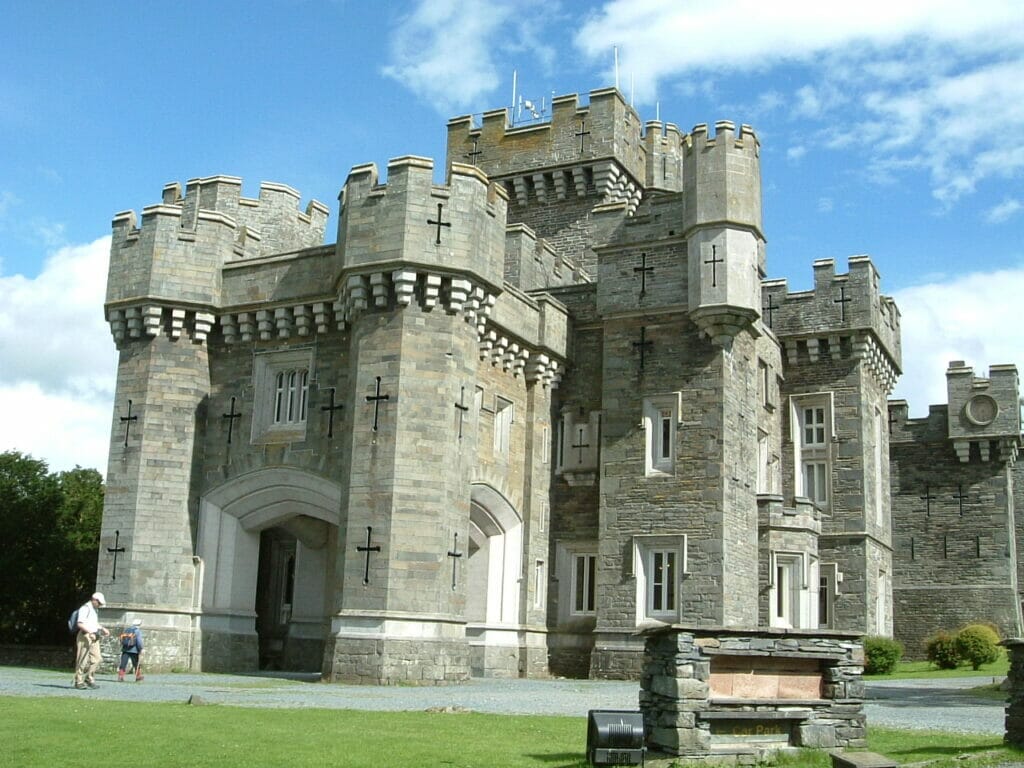 National Trust members get in free, while families can purchase a special family entrance for discounted prices.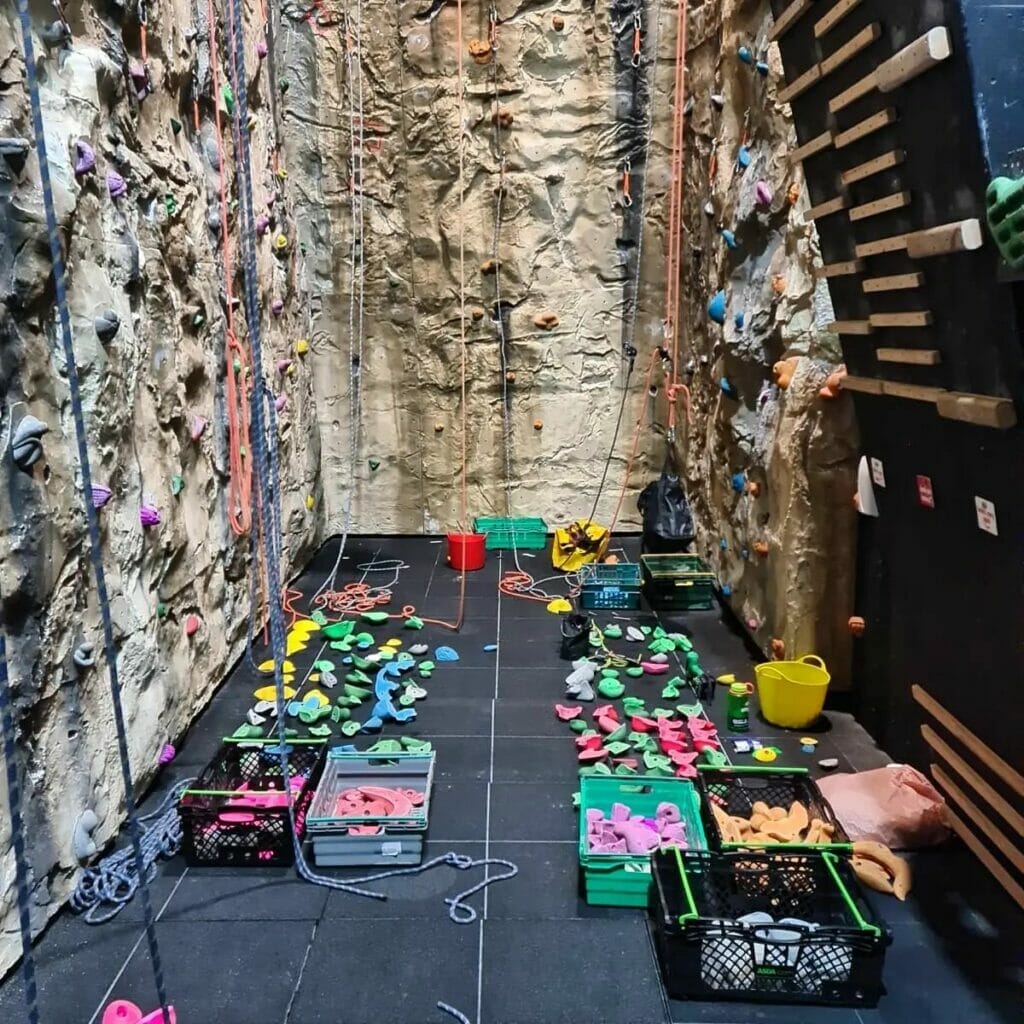 When it's raining in Ambleside, check out the indoor climbing wall.
Experienced instructors will teach you how to strap yourself in and the best techniques for scaling up the wall.
They'll also keep an eye on you the entire time you're up there, so you can be sure you're in safe hands.
Explore the Lakes Aquarium to see the fish and other animals that you can find underneath the water.
Check out the scary looking eels, the adorable otters in the Woodland area, or spend time in the underwater tunnel where you can see the fish swimming all around you.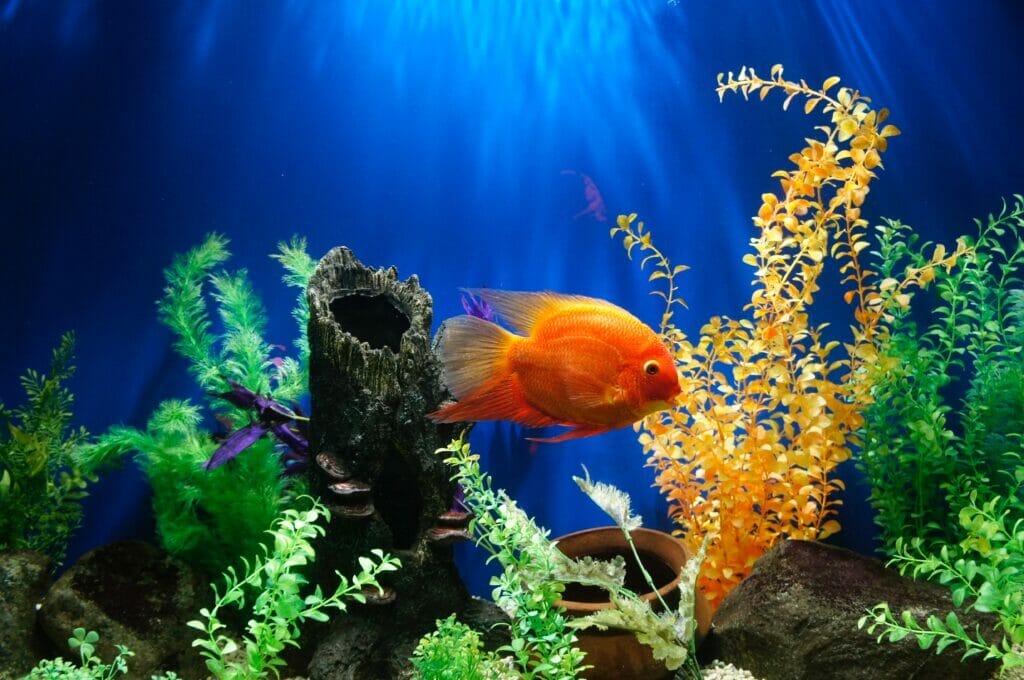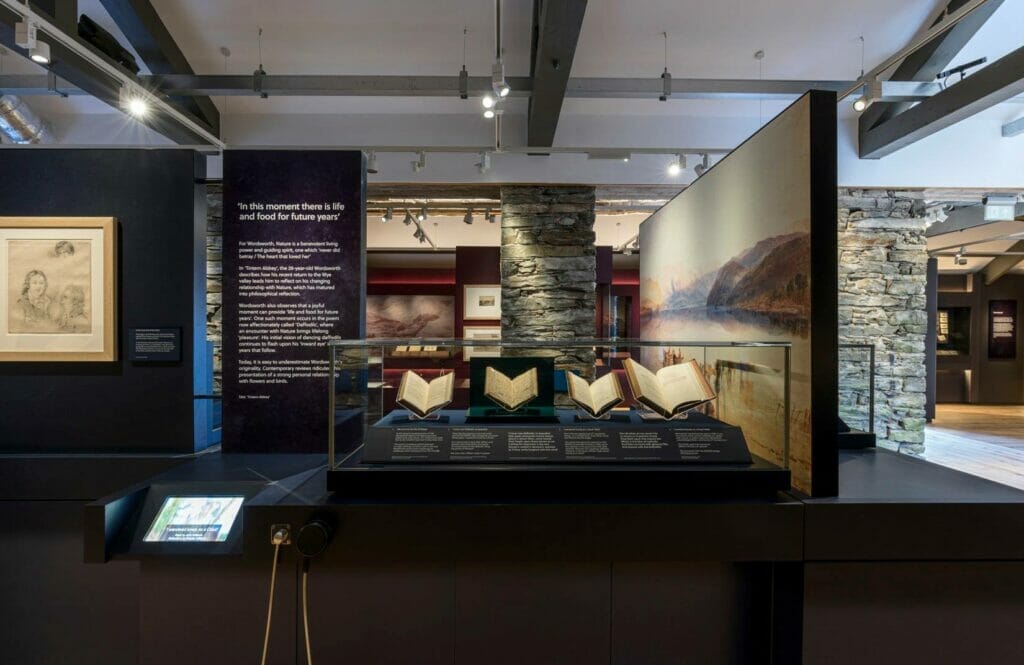 Known for being home to poet William Wordsworth, this lovely cottage now hosts a museum all about his life and includes artifacts from the turn of the 19th century.
It was here where he produced many of his poems.
The museum opened to the public in 1891.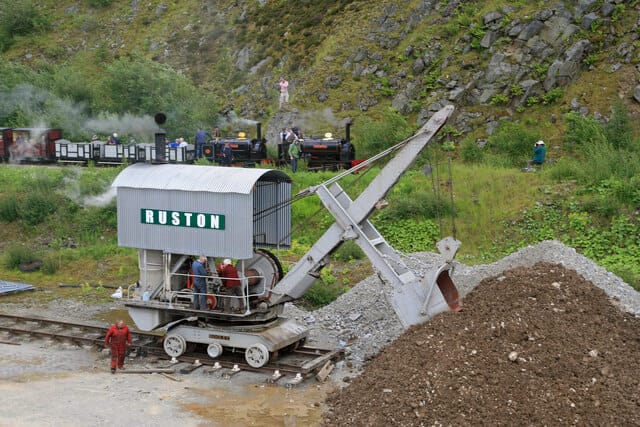 Did you know that Cumbria was a huge spot for mining?
At the Threlkeld Quarry and Mining Museum, you can discover the history of the mines and let the children dress up as miners and try their hand at mining with a hard hat and a light (don't worry, they're completely safe!)
Entrance fees are extremely reasonable, and the opening hours from April to October mean that you have a good chance of the museum being open during your stay.
Other Things to Do in the Lake District in the Rain
15. Go to the Movie Theater
There are two major movie theaters in the Lake District, the Royalty Cinema in Windermere and the Alhambra Citizen in Keswick.
When you don't feel like doing much else, catch the latest movie in either of these theaters that play the latest releases as well as special showings of classic films.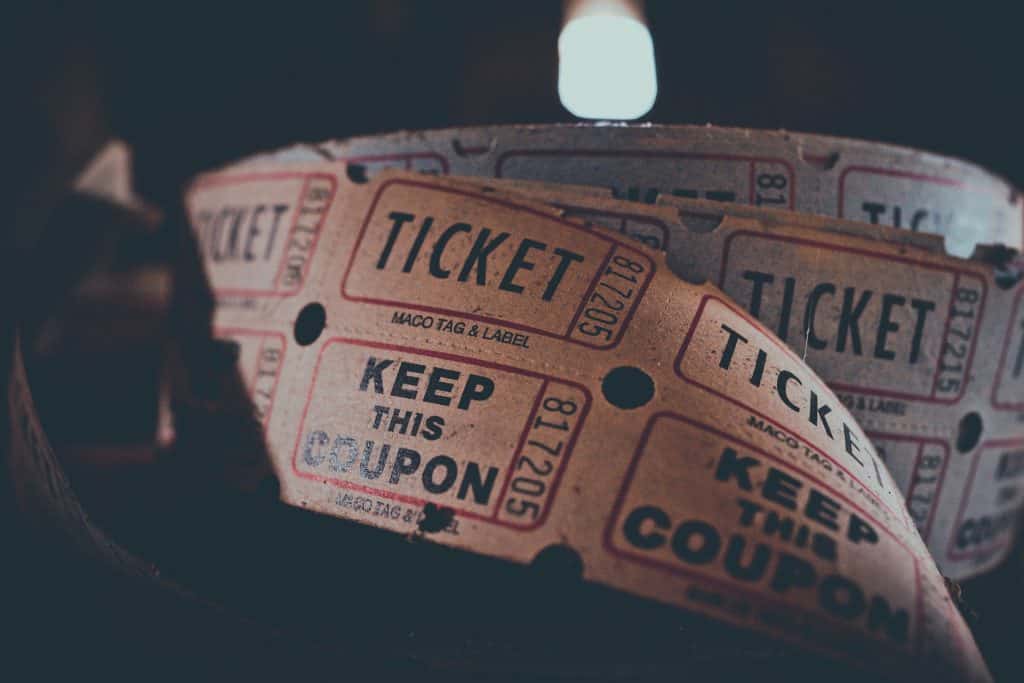 This is a great option for the children or when the family can't quite agree on what to do.
16. Enjoy Dinner at a Pub
Get out of the rain at one of the cozy pubs scattered all around the Lake District.
There are tons to choose from, and you can't go wrong with a Sunday roast or some freshly made fries served next to a roaring fire.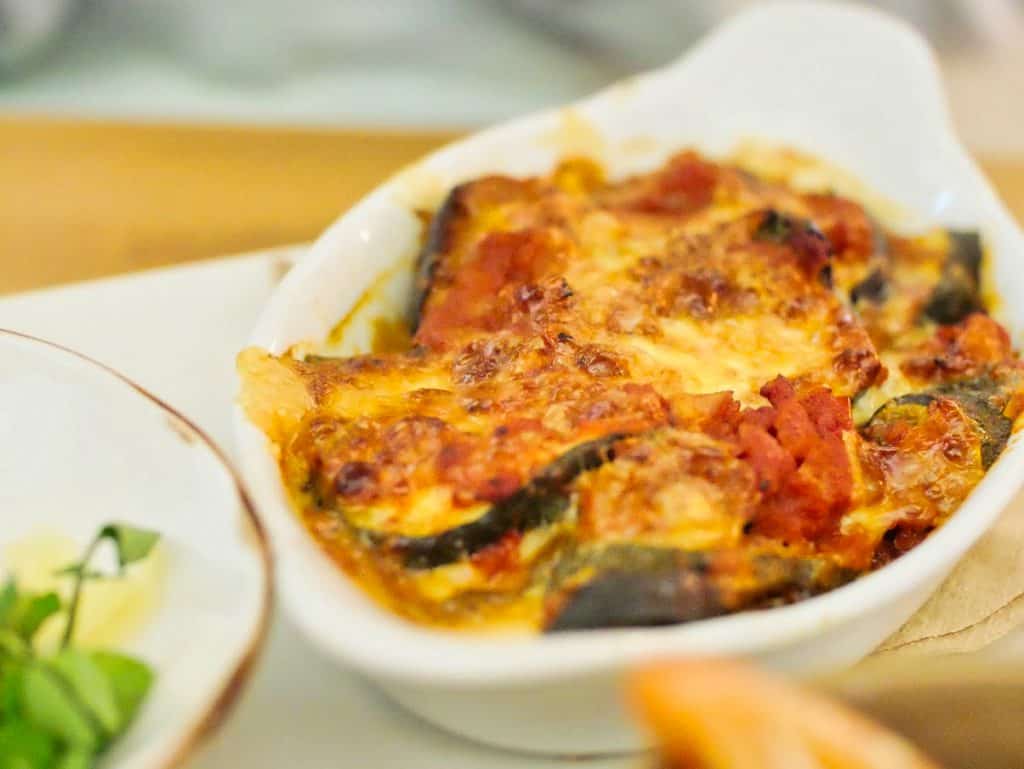 Listen to the rain pelt the windows as you appreciate being dry and full.
You can also eat at hotels like the Beech Hill Hotel and Spa.
17. Take a Boat Ride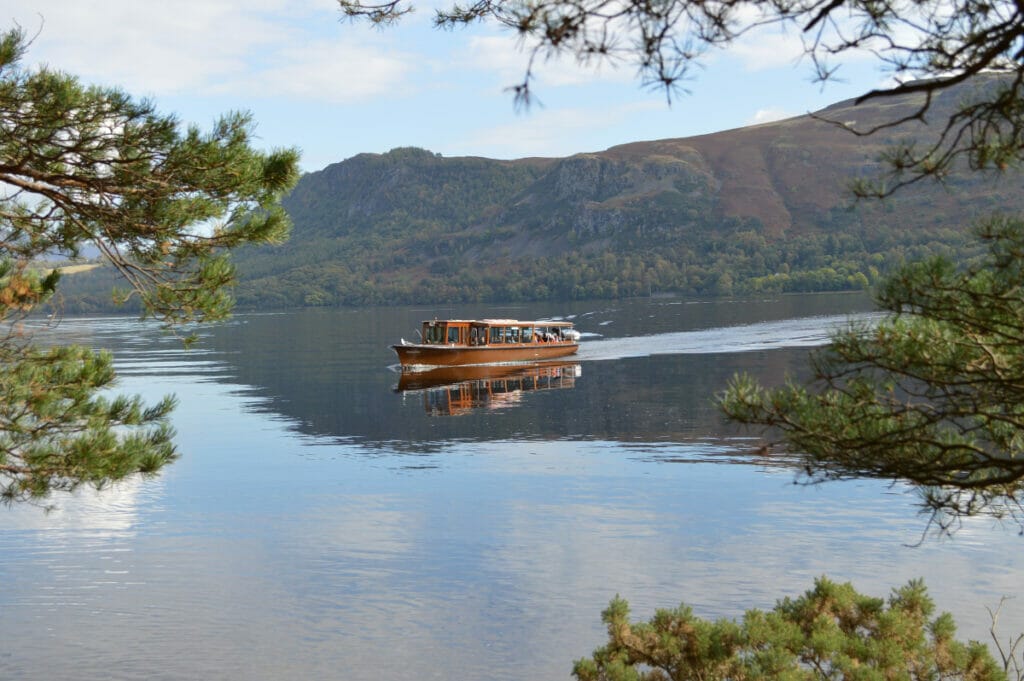 This might be counterintuitive, but many boat rides in the Lakes have tops due to the sheer amount of rain they receive.
This means that you can still enjoy a boat ride even if the weather is poor.
Book these online ahead of time, or head down to the tourist offices in Windermere and Keswick where you'll be met with local experts and guides happy to talk you through the options.
18. See a Show
There are regular plays put on in some venues around the Lake District, especially in the summer during the busy tourist months.
Research areas around your hotel or AirBnB and be a little cultured!
19. Go for Ice Cream
Especially in the summer, where better to escape the rain than an ice cream parlor?
There are plenty of family-owned ice cream shops to be found in the Lake District, so try out a few and enjoy a few scoops of your favorite flavor.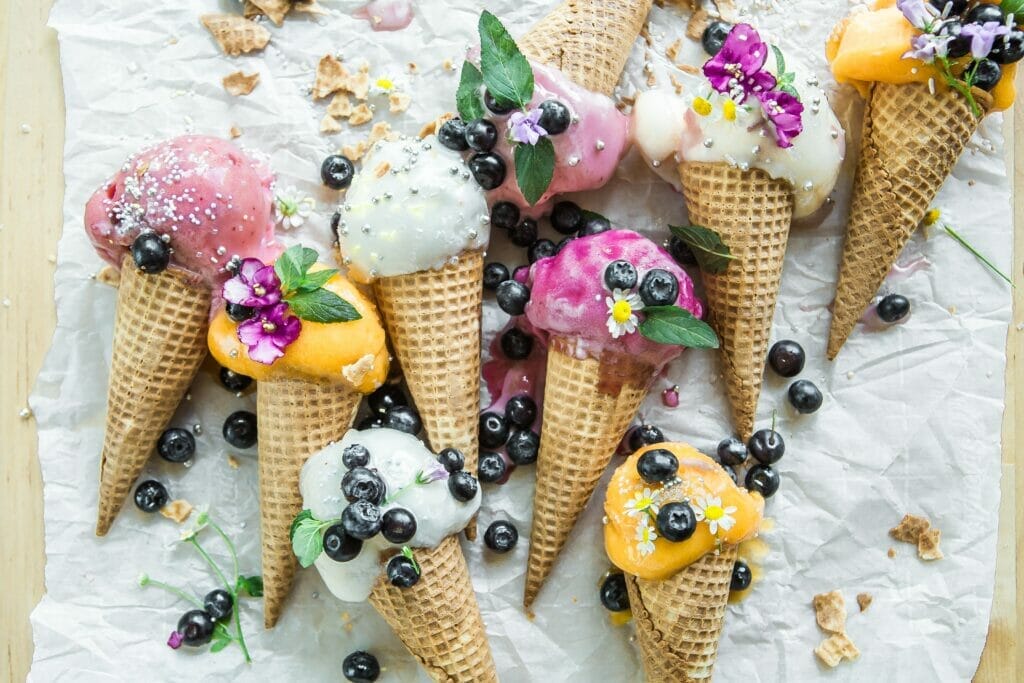 I love the ice cream shops in the summer surrounding The Quiet Site.
20. Read a Book
When all else fails, grab a book and stay indoor at a pub or where you're staying.
One of the best parts of being in the Lake District is the ability to relax and unwind, so don't feel like you need to be doing things all of the time.
Sometimes, being able to relax is the best part of the vacation.
21. Have Breakfast at a Café
If the rain comes in the morning, head to a cafe for a "Full English" and take it easy.
Sip your tea or coffee while looking out the window and appreciating the warmth inside.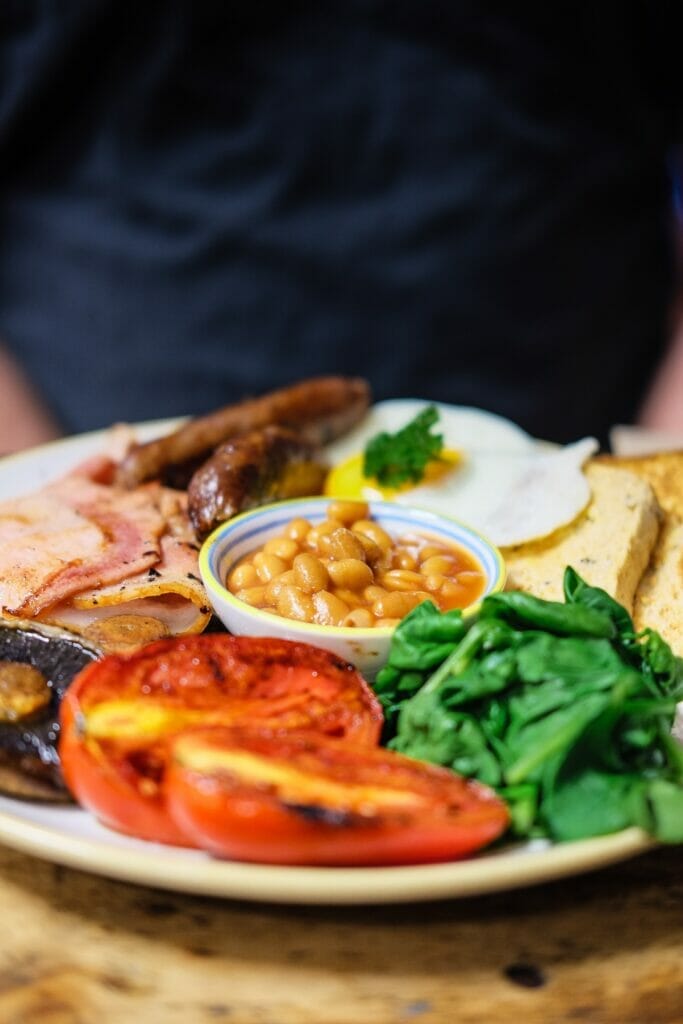 If you have kids, bring coloring books and other games for them if the setting is appropriate so they'll stay occupied and give you a little longer inside.
22. Go Shopping on a High Street
If you don't mind running through the rain for a minute or two, do some shopping in Keswick or Windermere.
You'll find boutique shops alongside established British classics, as well as charity shops for a variety of local causes.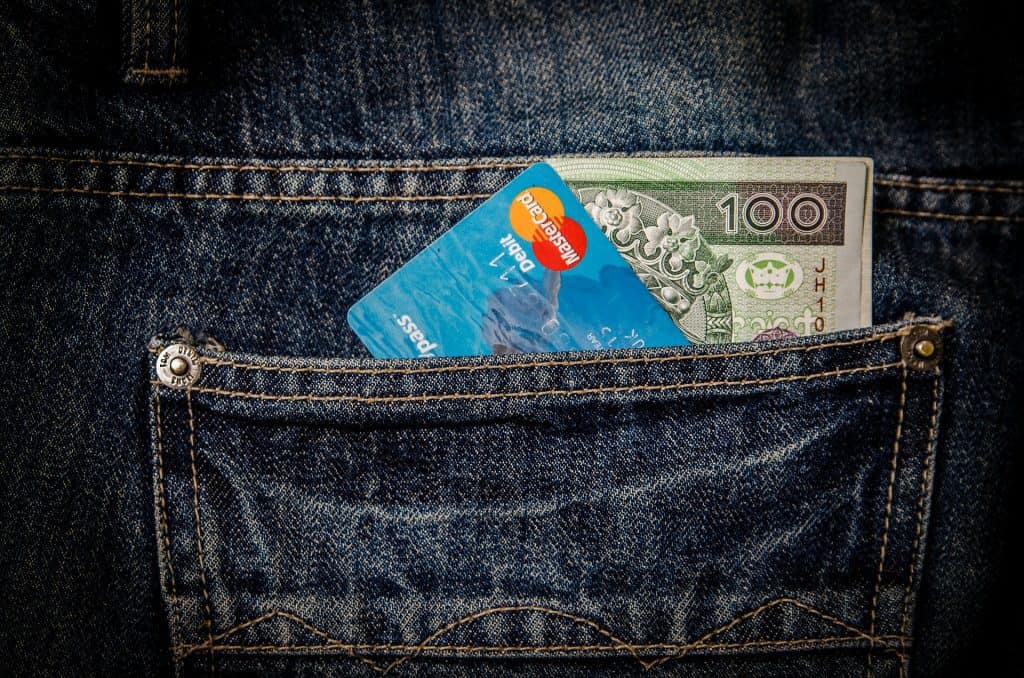 If you're not looking to splash the cash, just focus on some window shopping, or come up with a set budget to see what knick knacks you can find for under a certain price.
You may come home with a great souvenir from your trip.
23. Take a Class
If the forecast looks rainy for most of your trip, consider signing up for some classes on skills you had never considered.
Maybe you want to learn more about nature, or rock climbing, or candle-making, or sewing.
The list goes on and on.
Local education centers across the Lake District have plenty of courses for you, especially on the weekends.
The key to enjoying the Lake District when it's raining is to make sure you have one of these alternative options to indulge in, and also to stay flexible.
When you see the sun peek out from behind the clouds, make sure to soak it in and enjoy the beauty of the area.
And above all, keep a positive attitude. Yes, it rains a lot, but you wouldn't get such lush green grass and such sparkling lakes without the constant water, so try not to get too bent out of shape about it.
This is all part of the natural system that makes up Cumbria, and it's one of the most scenic places in all of the UK.
24. Rydal Mount & Gardens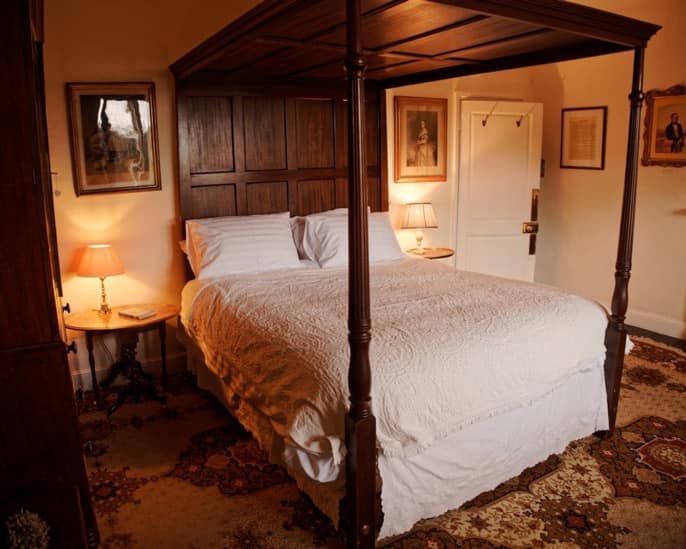 In the heart of the Lake District is Rydal Mount, the childhood home of William Wordsworth.
While there is a garden component to the visit, you can also tour inside the actual home filled with photos, furniture, letters and more related to the Wordsworth family.
The house itself dates back to the 16th century and is well-worth a visit in the Lake District when it rains.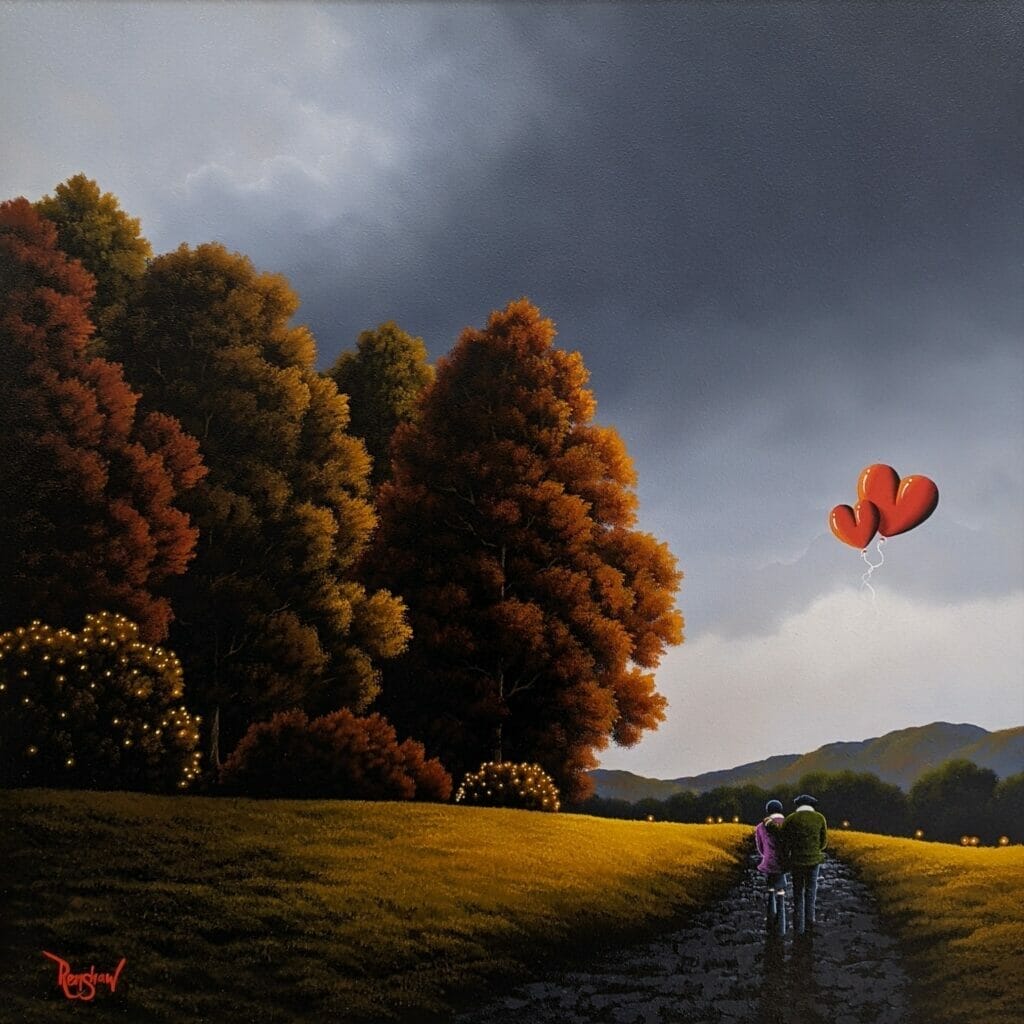 Cook House Gallery has multiple locations in the Lake District, including in Ambleside, Windermere, and Keswick.
The gallery features predominantly art surrounding views of the Lake District.
Visit to see the original Lake District paintings and crafts and support local artists.
The staff are friendly and willing to let you browse around and ask questions about the art.
26. Armitt Library and Museum Centre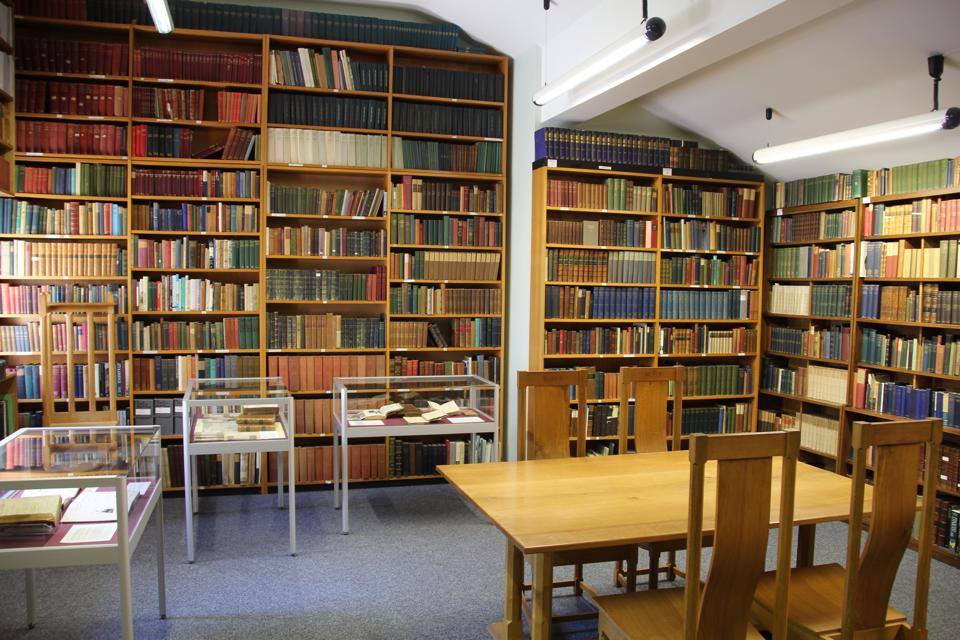 This fascinating museum in Ambleside features a museum and gallery filled with objects from Ambleside's history.
You can learn about Beatrix Potter's life as well as local artifacts. There are rare books and friendly staff that can answer your questions about the local fells and history of Ambleside.
27. Granny Dowbekins Tearooms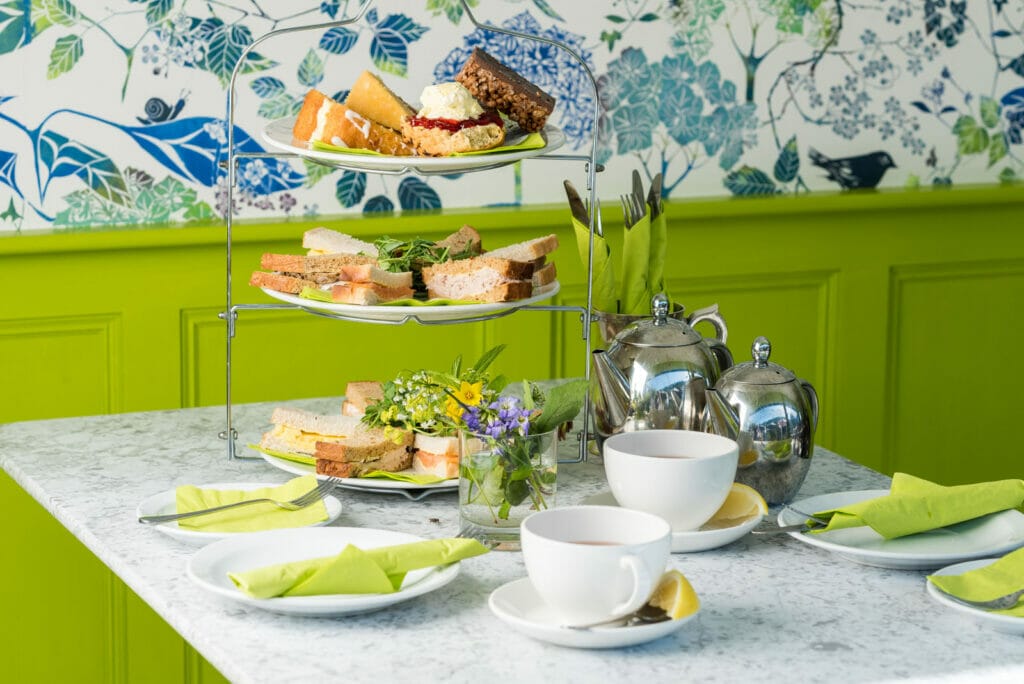 This fantastic tearoom is hands down the best in the Lake District, nestled near Pooley Bridge.
Featuring an incredible menu filled with the best breakfast sandwiches, scones, and so much more, we have never had a bad experience here and it's walking distance from where the Derwentwater ferry lets off.
Sit down and relax out of the rain at Granny Dowbekins and meet some friendly local stuff in the Lake District.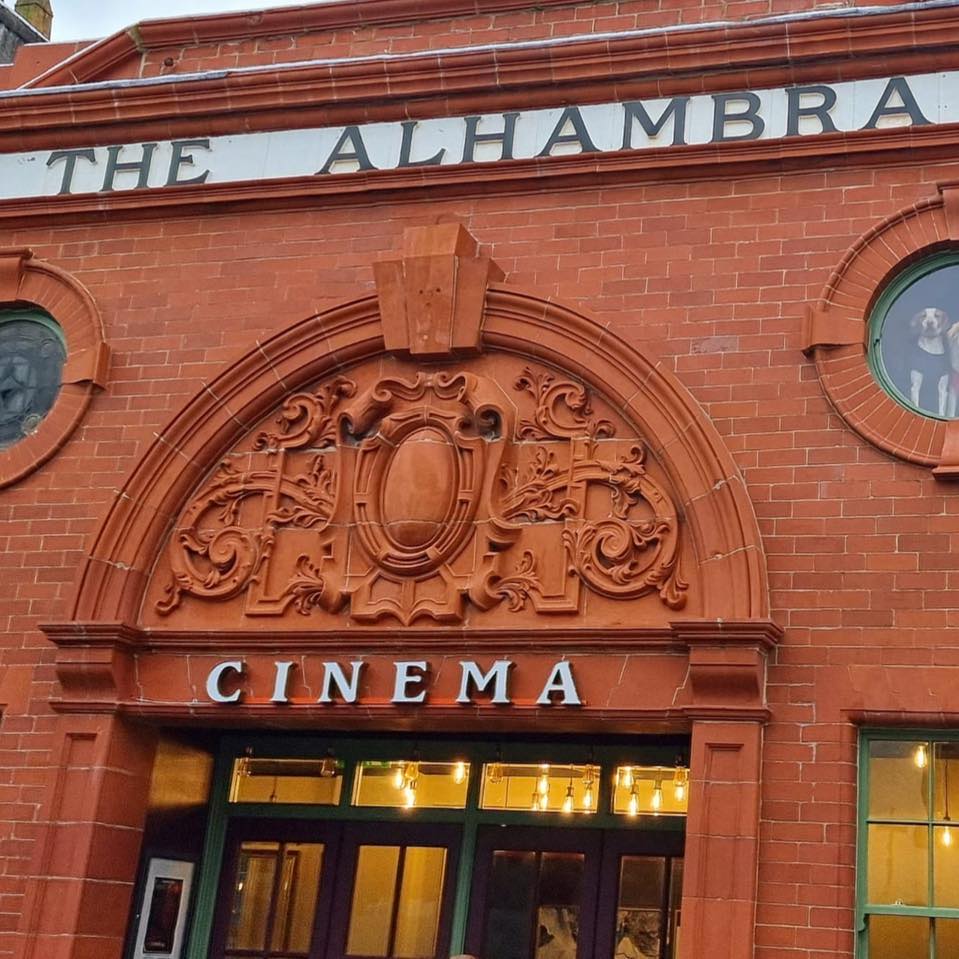 What's better on a rainy day in the Lake District than a movie?
This gorgeous cinema features both the latest blockbuster hits as well as theatre events live-streamed from the Met and other family-favorite movies.
Independently owned, this cinema has been in operation for over 100 years since 1913 and is a fascinating place to visit in the Lake District.
29. Penrith and Eden Museum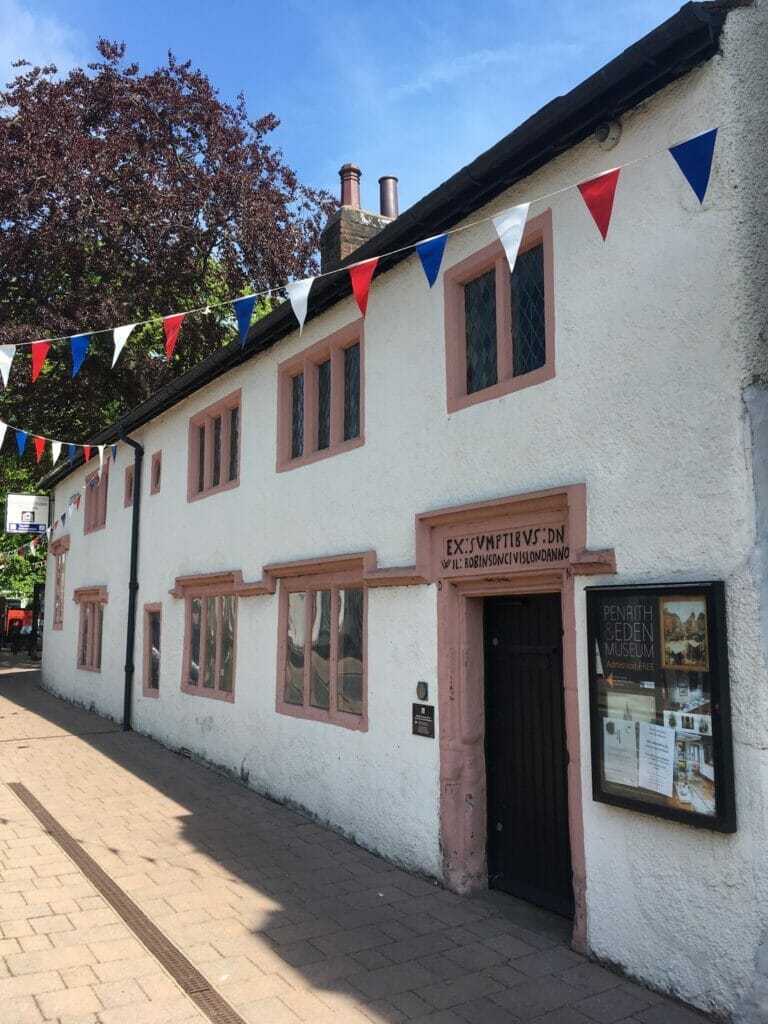 Right outside the main parts of the Lake District in Penrith, the Penrith and Eden Museum is a small time capsule of some fascinating artifacts from the Penrith area.
It's completely free and is located in the town centre.
The best part is the friendly staff who could keep you talking for hours with all of their knowledge of Penrith's history.
UK Travel Planning Guide: the FAQs
🏥 Should I buy UK travel insurance?
Absolutely yes. Basic coverage is not expensive, and as a visitor you are NOT covered under the NHS. Compare policies and prices with Travel Insurance Master here, a big name in the travel insurance business, and cross that off your list.
🔌 Do I need travel adapters for the UK?
Yes, you do, otherwise you won't be able to plug in your electronics/phone/lifelines. I recommend this one, which is all-in-one so you can use it in other countries.
🚗 What do I need to drive in the UK?
The first thing you need to check out if you're planning on renting a car in the UK is this guide to driving in the UK for visitors – the roads, signs, and driving experience will likely not be what you're used to and it's essential to prepare yourself to stay safe and aware.
🛌 What's the best way to book hotels in the UK?
For UK hotels, Booking is the best site as it offers free cancellation on many properties. If you want an apartment, I always recommend VRBO over AirBnb.
📳 Will my phone work in the UK?
Yes – if you set it up right. Check out my guide on making your foreign phone work in the UK to ensure that you get the type of service you need.
🚿 Can I drink the water in the UK?
Yes, UK water is great and perfectly safe. But drink out of taps in any kitchen or use water fountains. Double check before drinking out of the taps in hotel bathrooms, though, as they may be on a different system.