This post contains affiliate links for which I may make a small commission to help keep the site running. You will not be charged extra for these items had you not clicked the links. Thank you for your help to keep the site running!
Nestled on the banks of Ullswater Lake in England's gorgeous Lake District, there is a quiet site – no, seriously, it's called The Quiet Site, that is a slice of paradise complete with a super unique accommodation option.
To give you some backstory, I would say that my thoughts on camping are: absolutely not.
I mean, I can sleep in a tent for about one night, but I need access to nice showers, bathrooms, a kitchen, etc.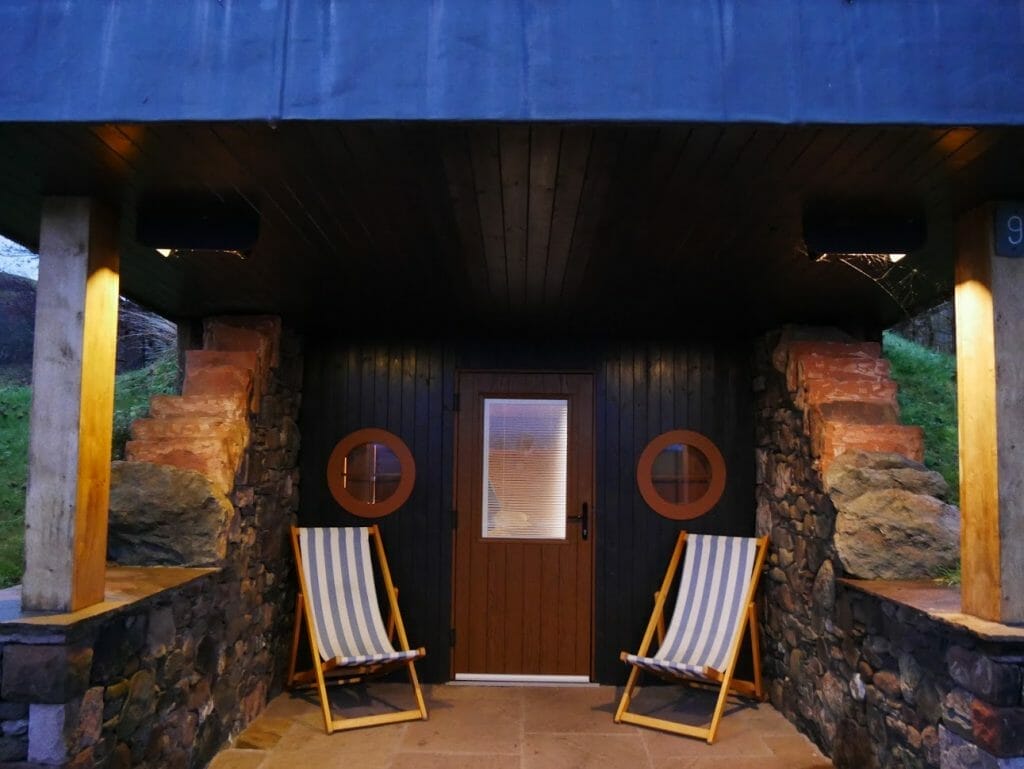 Now, glamping?
"Glamping" in the Lake District is something I've done before, and something I could do again, but the problem that usually comes up with me and glamping is that it's basically like camping, only you have a roof over your head.
Note: You can check out my full guide on glamping in the Lake District here!
There's no bathroom, no sink, no toilet, and a lot of times you need to bring your own air mattress and linens.
So I WILL glamp, but if you point me in the direction of a "glamping hut" or the nearest Marriott, the choice is clear (and it's not the hut).
But when The Quiet Site got in touch and wanted to know if I would be interested in trying out their Glamping Burrows, well, I was intrigued.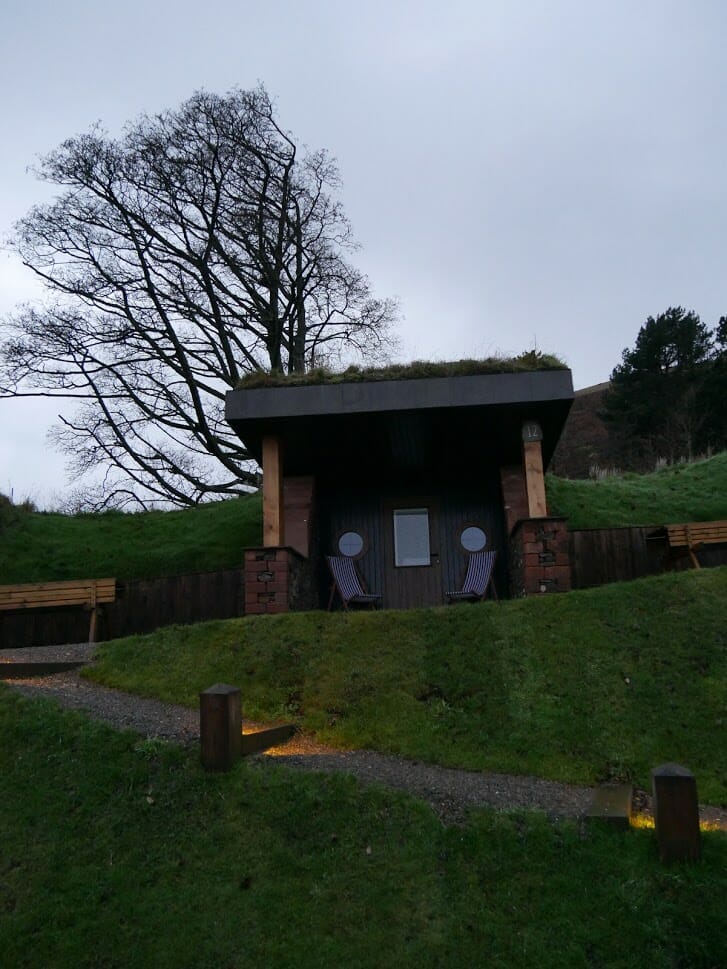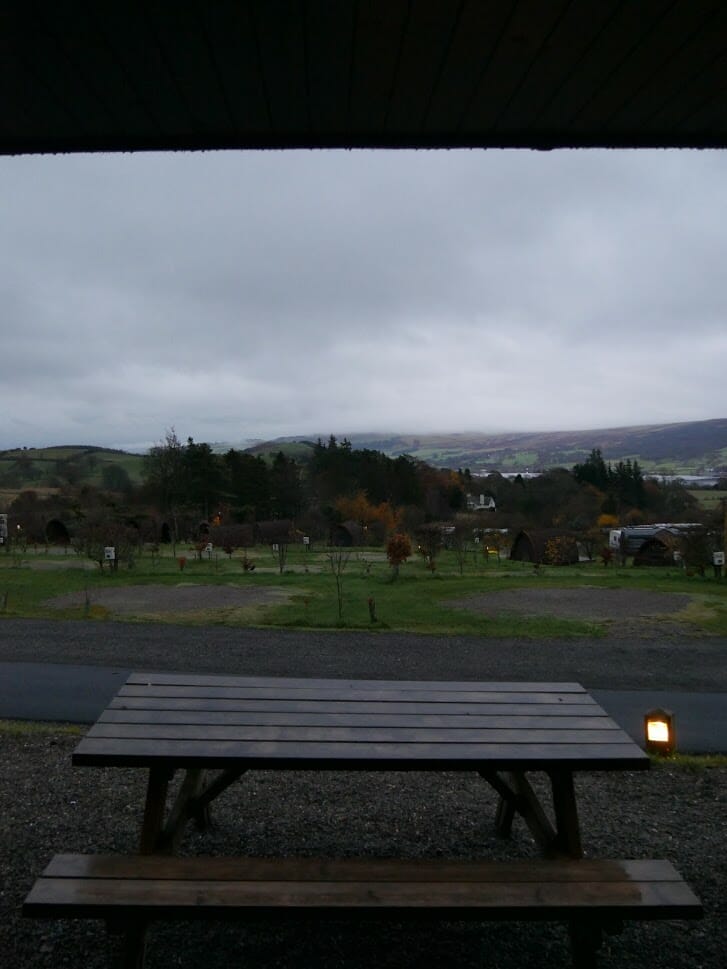 GET A

FREE

UK GUIDE and ACCESS TO MY PLANNING FB GROUP
With 50+ pages of helpful travel tips and the "best of" UK lists, this is your ad-free key to your UK trip.
Hey! Want more honest UK tips and planning advice? Click here to join my London and UK Travel Tips Facebook group, where I can answer more of your questions!
What is a Glamping Burrow?
A Glamping Burrow is a hybrid between a glamping hut and a holiday home.
There's no needing to sleep on the floor, no being freezing in the middle of the night exposed to the elements, and no needing to walk through a pitch black camping site to go to the bathroom.
These wooden structures have a giant sleeping ledge with sleeping mats, a small kitchenette with a microwave and fridge, lots of floor space, and a sink and toilet in an en-suite bathroom.
There was also a carpet, shelves, a small table, a picnic table outside, and the most gorgeous views you've ever seen.
It still felt like we were having an outdoorsy adventure, but think more "rustic" rather than "spending your entire night shivering in a sleeping blanket."
Because, get this – there's no shivering. The Glamping Burrows are fully heated and they were so warm and cozy.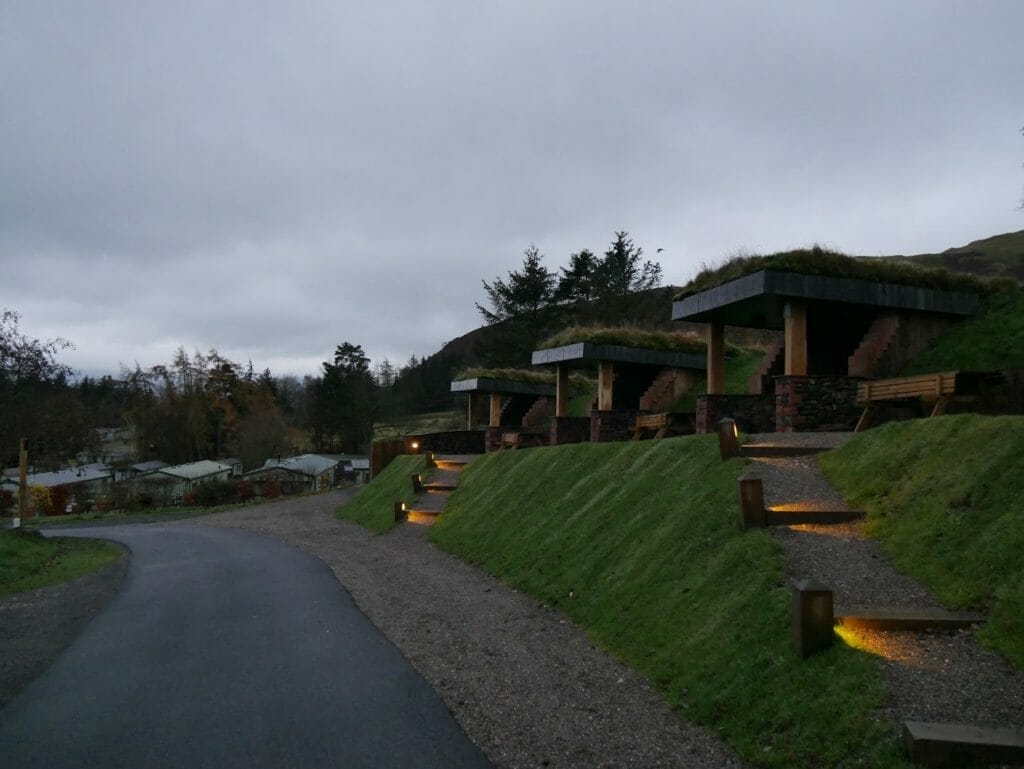 Where are England's Best Glamping Burrows?
England's best Glamping Burrows are undoubtedly part of the Quiet Site property on the banks of Ullswater Lake in the Lake District, one of the most beautiful places in England.
They've put a lot of energy and time into making their Glamping Burrows unique, comfortable, and occupying some of the best plots on site with views that will make you embrace your inner nature lover in no time.
Even better, the Quiet Site is easily accessible off of the main highway that runs through the west side of England, which means you can be set up and enjoying the hikes and pubs in no time once you pull off the exit.
Glamping Burrows Review
To start, let's talk about the actual Glamping Burrows themselves.
You might be picturing a hole dug out in the ground that you worm your way into, but actually they are dug into the side of a hill and you won't feel claustrophobic as they have wonderful sweeping views out front as well as a window in the back.
We got the linens from the Quiet Site, which was enough for us though if you want to be particularly cozy, bring your own.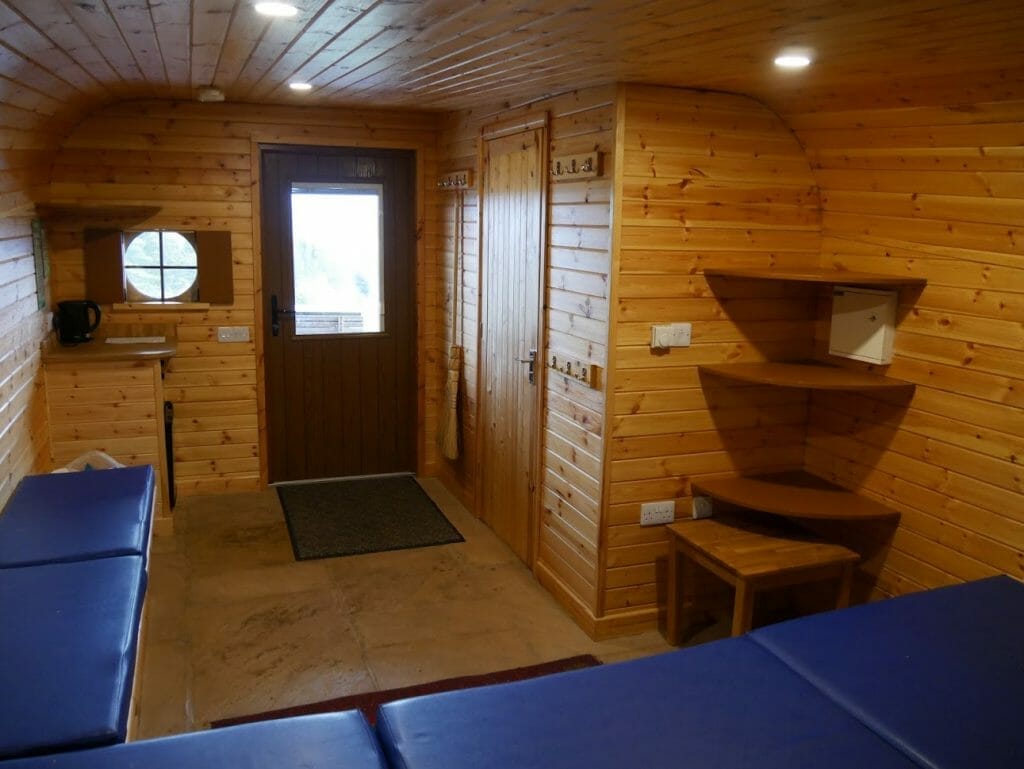 The kitchenette was perfect for our needs and we had brought some leftovers with us and had them heated up for dinner when we arrived.
Having a microwave, kettle, and fridge definitely took the "camping" part out of it and let us feel at home.
The bathroom was standard, clean, and it was amazing not to have to leave our warm hut to go to the bathroom or brush our teeth.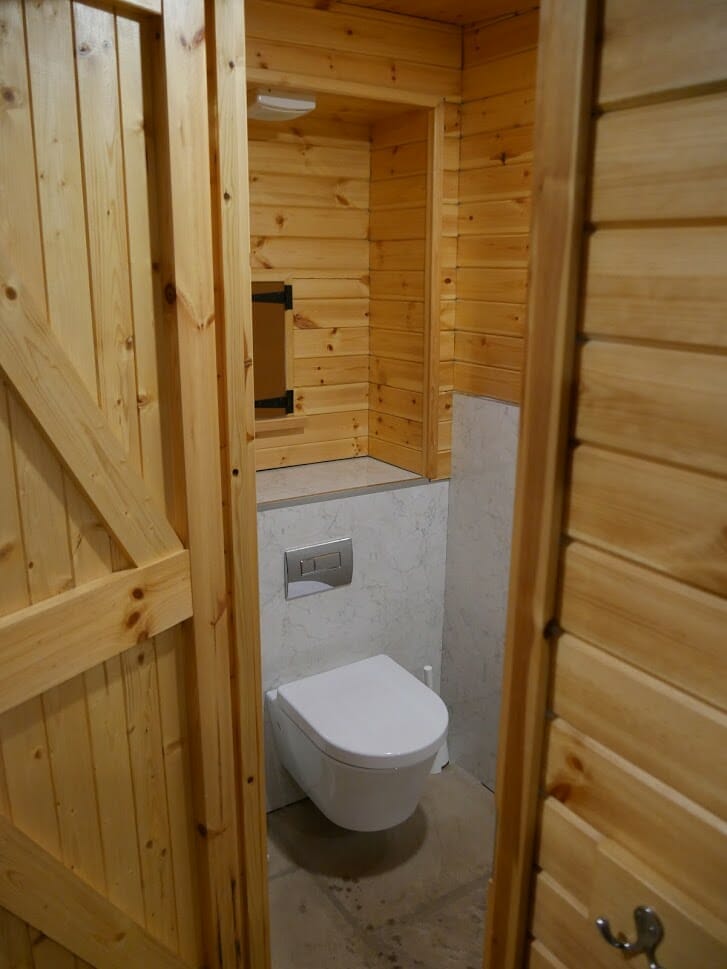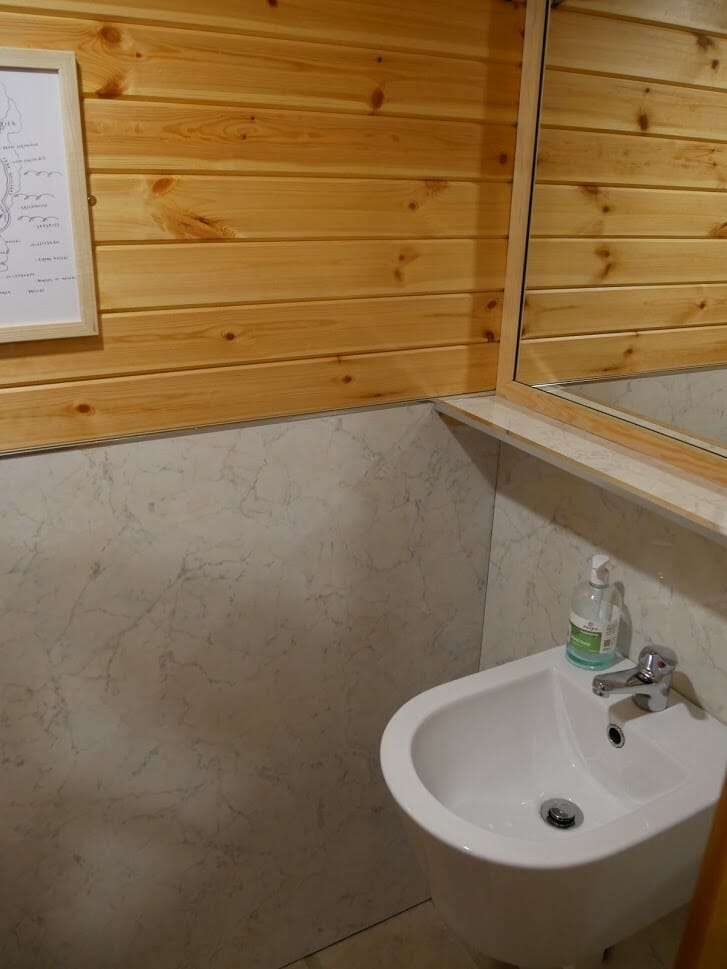 As mentioned previously, the hut is amazingly warm – we went in late November and were absolutely fine – not a hint of cold.
This, in contrast to the last time we were in the Lake District and decided to stay in a glamping hut in November.
Never again.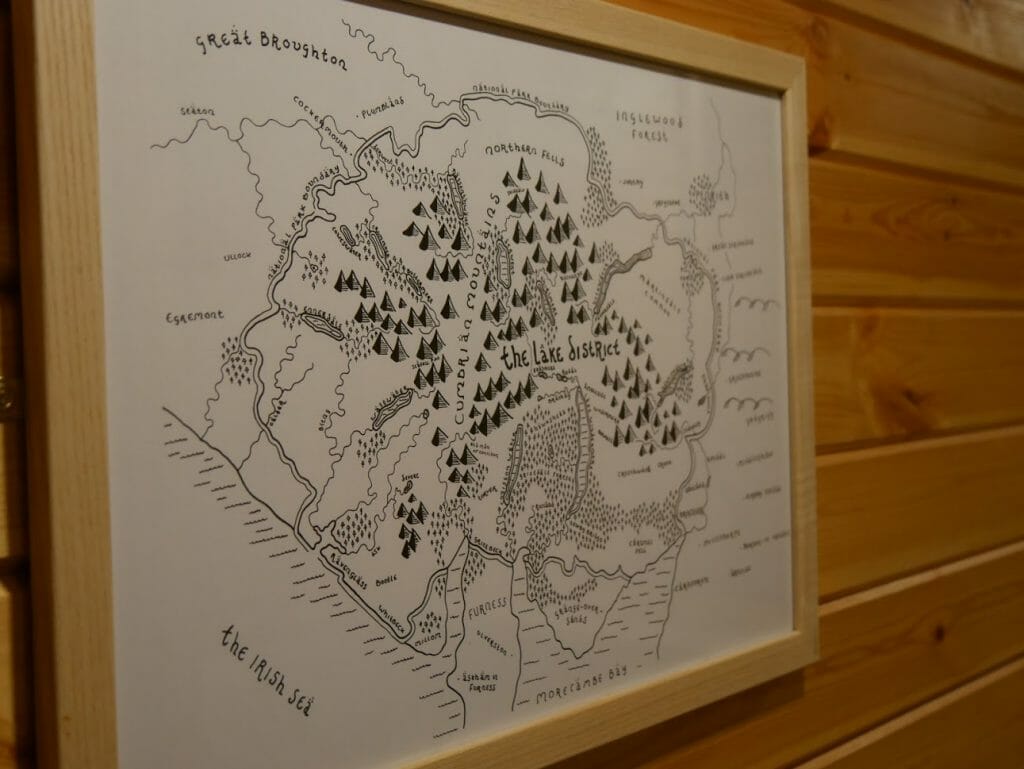 There was also plenty of space in the Glamping Burrow for four adults to gather to chat and eat – and each one sleeps up to two adults and four children.
The sleeping ledge itself is similar to if you laid out squishy gym mats.
It's a camping mattress – by no means a temperpedic, but we were able to get to sleep and honestly, you should know what you're signing up for.
This isn't the Ritz, and it's not supposed to be.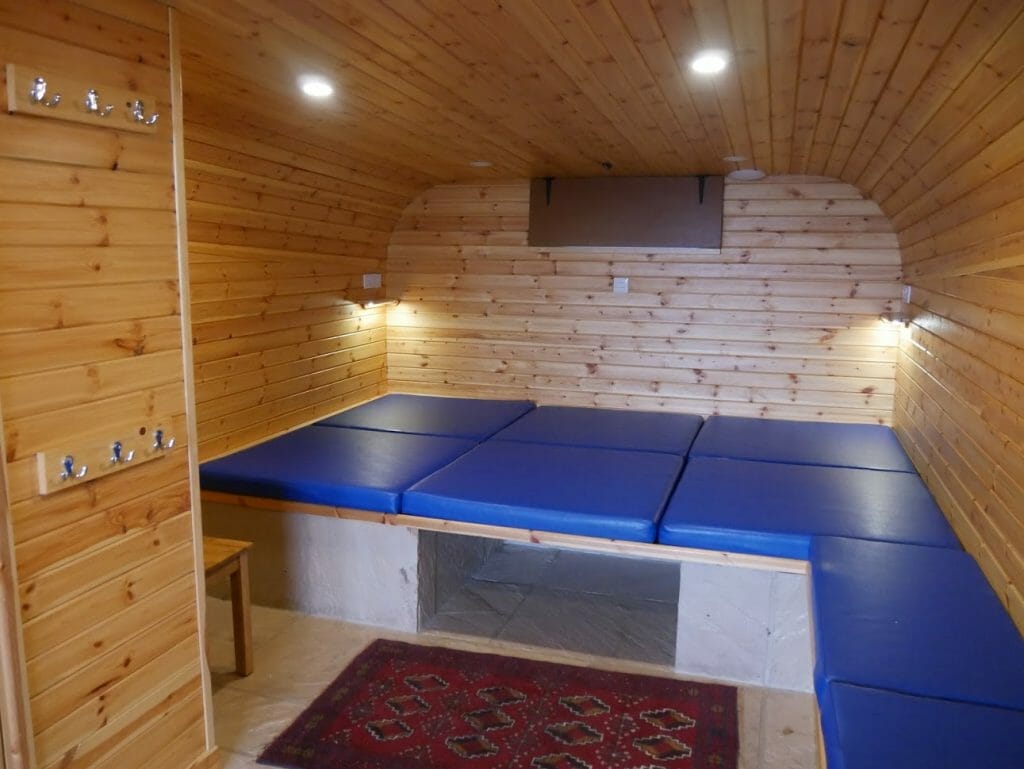 The Quiet Site Review
In addition to the unique Glamping Burrows we stayed in, I was most blown away by the Quiet Site.
We've stayed at a few sites in the Lake District, and this was far and away the best one, full stop.
The staff are warm and friendly, doing everything from checking in with us to see when we were arriving so they could personally greet us to helping us plan our day to looking up some information for us in the shop when we asked some questions about the local area.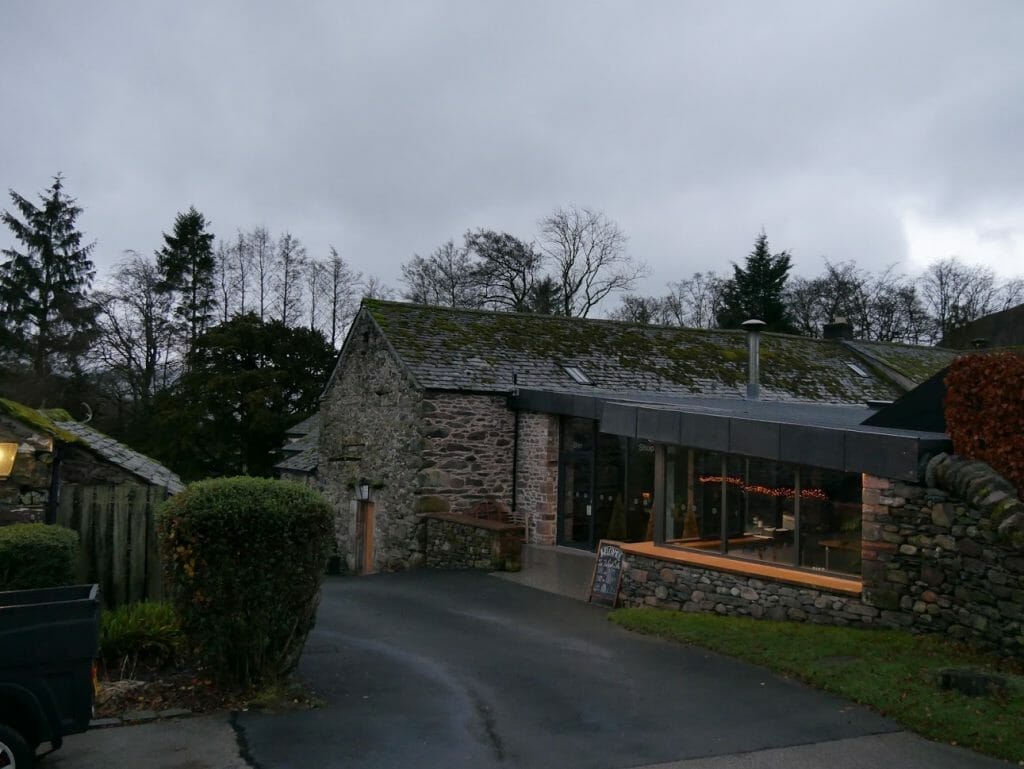 The public areas of the Quiet Site include a gorgeous shop – complete with some food, fresh croissants in the morning, as well as locally sourced items such as hats, trinkets, body scrubs and more – and a play field with a playground.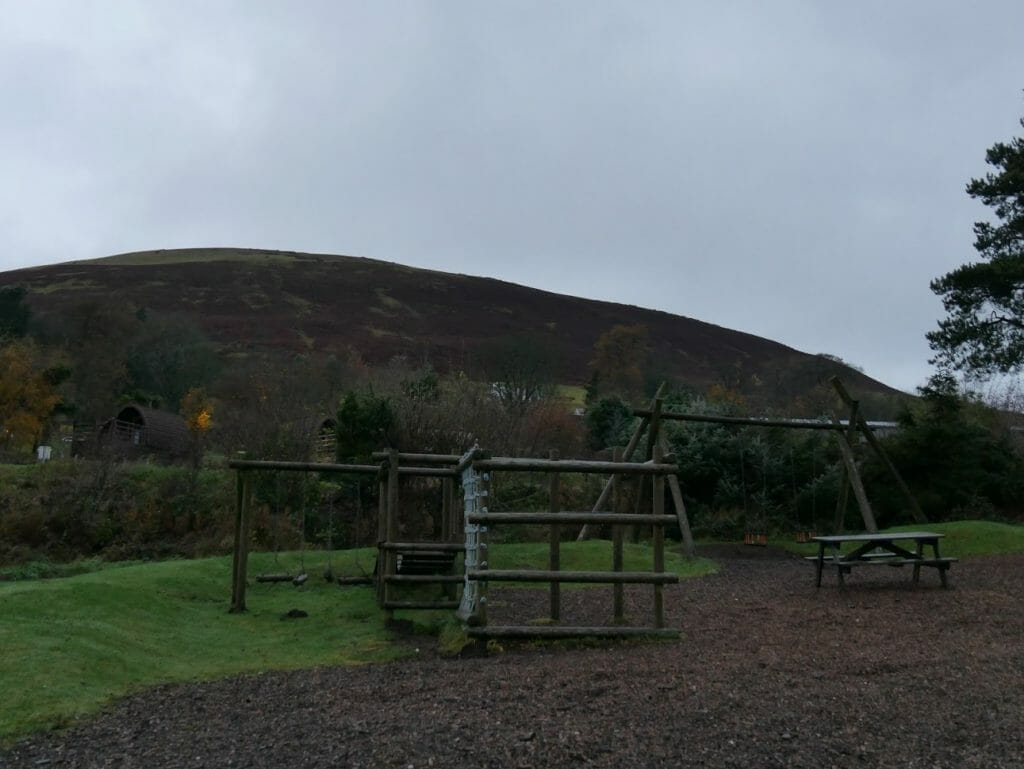 We adored the shop and made sure to purchase some delicious jam and croissants and warm beanies from there.
There is also a bar, which had some interesting décor for this vegetarian (lots of taxidermy on the walls), but it was definitely different and once I got used to the fox staring at me as I had a drink, it was a nice atmosphere.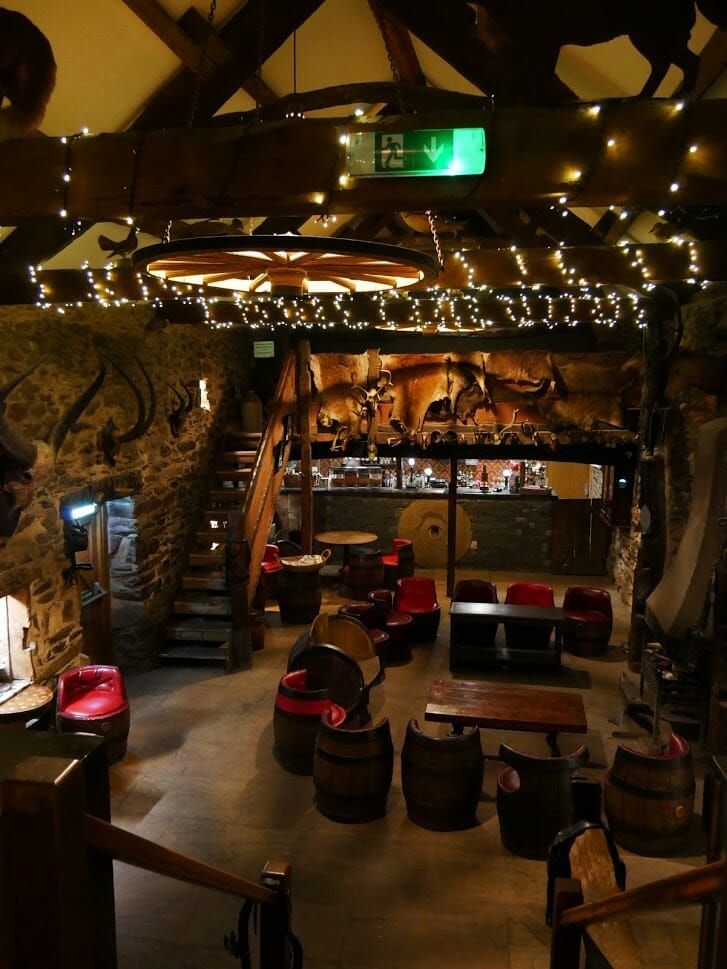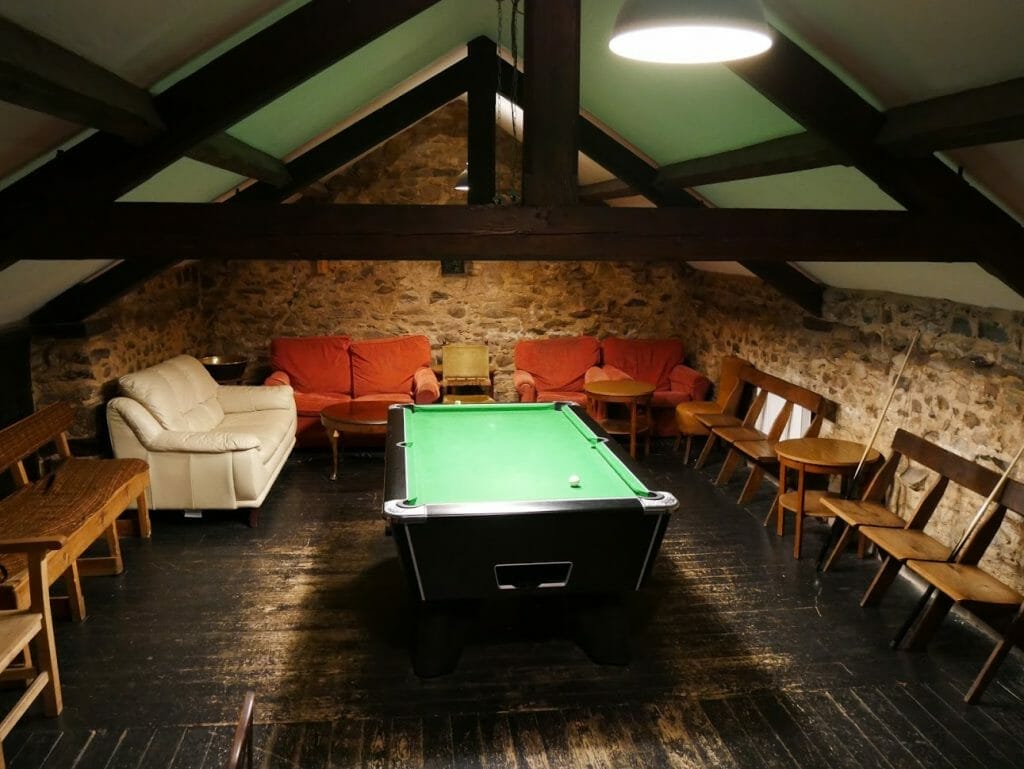 There are also shower and toilet blocks for both men and women, and I found these much warmer and cozier than other places we've been, complete with hair dryers.
Note: The telephone booth in the picture below actually houses books you can borrow!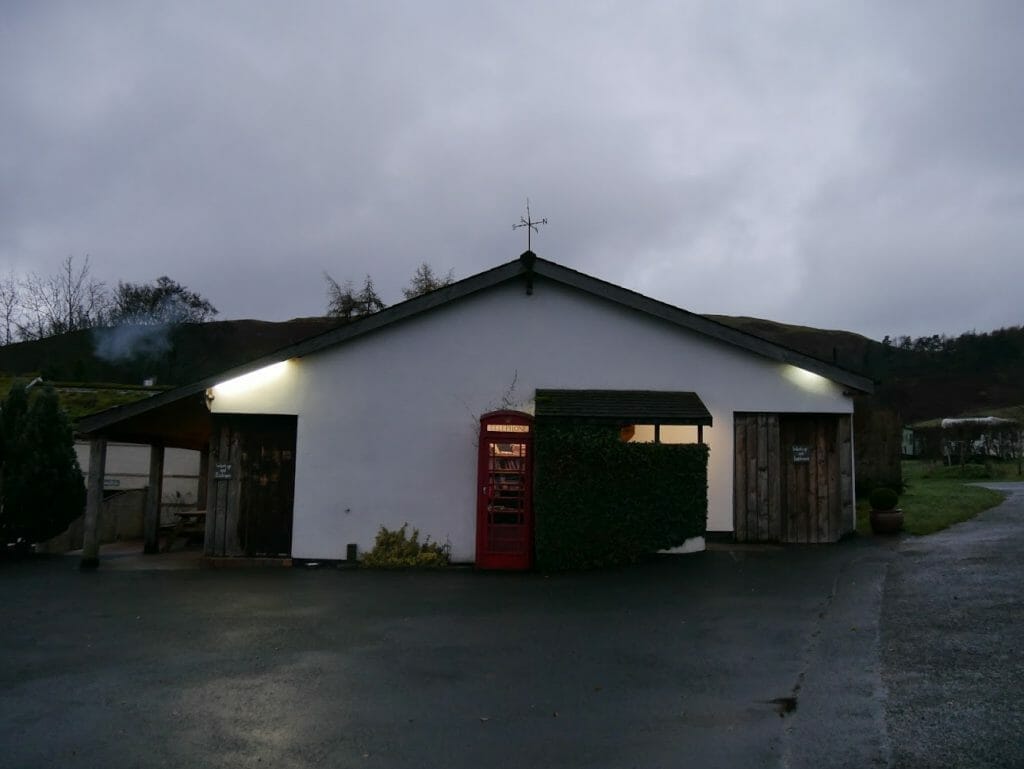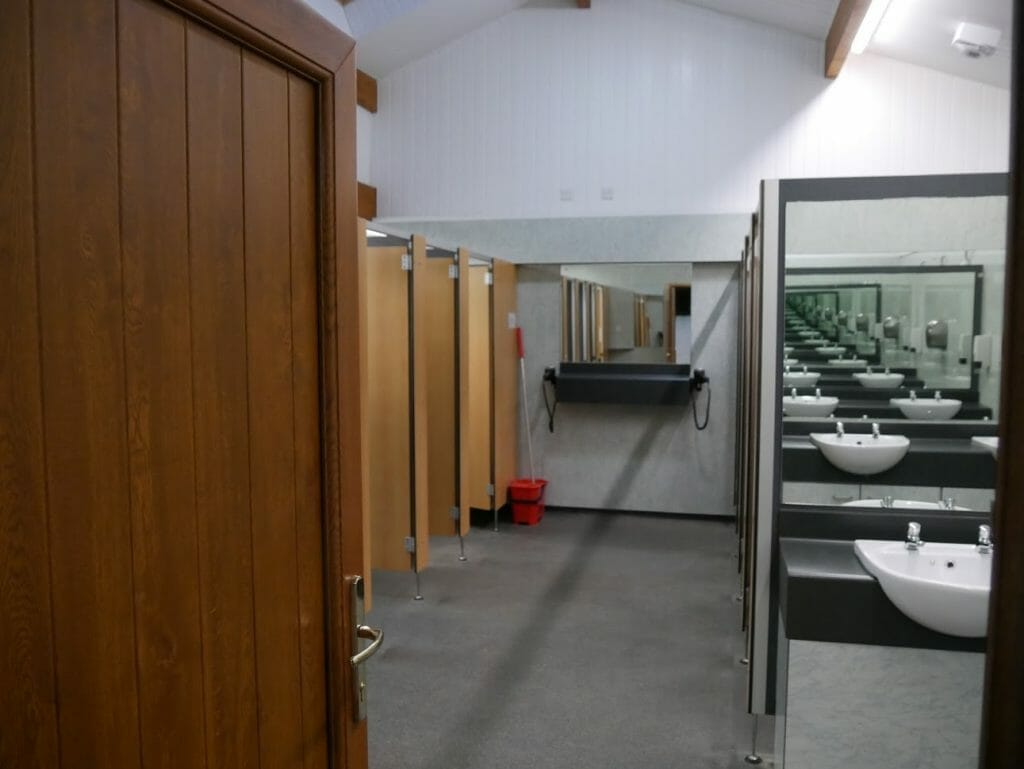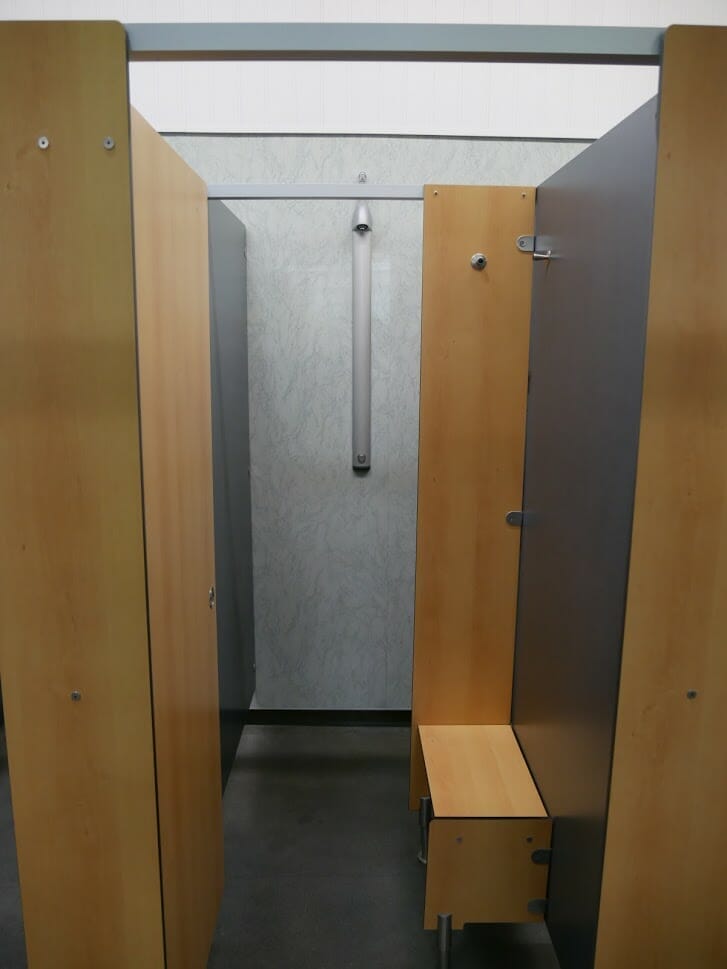 The water was hot with a great pressure, though like many camp showers, you did have to keep pressing the button every 30 seconds or so.
They also do camping, RV hookups, glamping huts, holiday homes, etc.
So no matter what your level of comfort with your sleeping quarters is, you can still experience this wonderful part of the Lake District.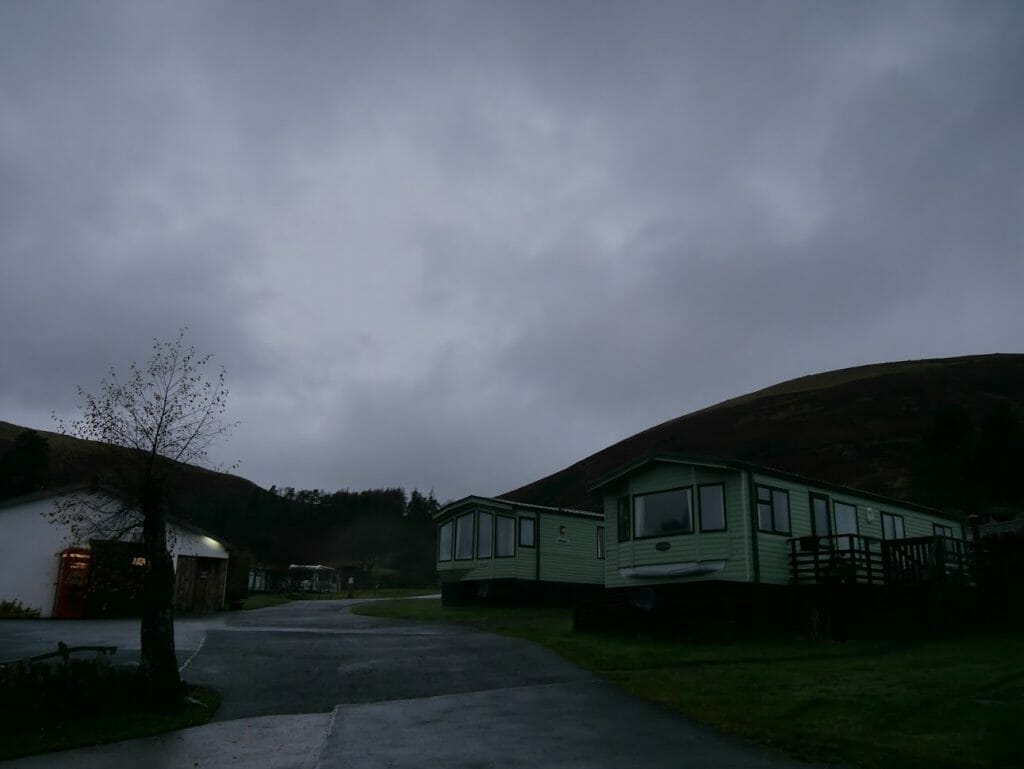 Things to Do Near The Quiet Site
We took full advantage of the offerings near the Glamping Burrows in the Quiet Site during our 2 day stay.
On the first day, we headed to Pooley Bridge, a quaint village where we got some amazing breakfast sandwiches and had a walk near the lake.
From here, you can even take the Ullswater Steamers that take you around the lake, though we opted out as it was raining and we had other plans.
We also ate dinner in Pooley Bridge during our stay at the Quiet Site, which was a lovely pub called the Sun Inn with traditional British offerings.
One of the main reasons we come to the Lake District, though, is to go walking.
There are just so many beautiful sites that it would be a shame to spend the whole day in one place or inside.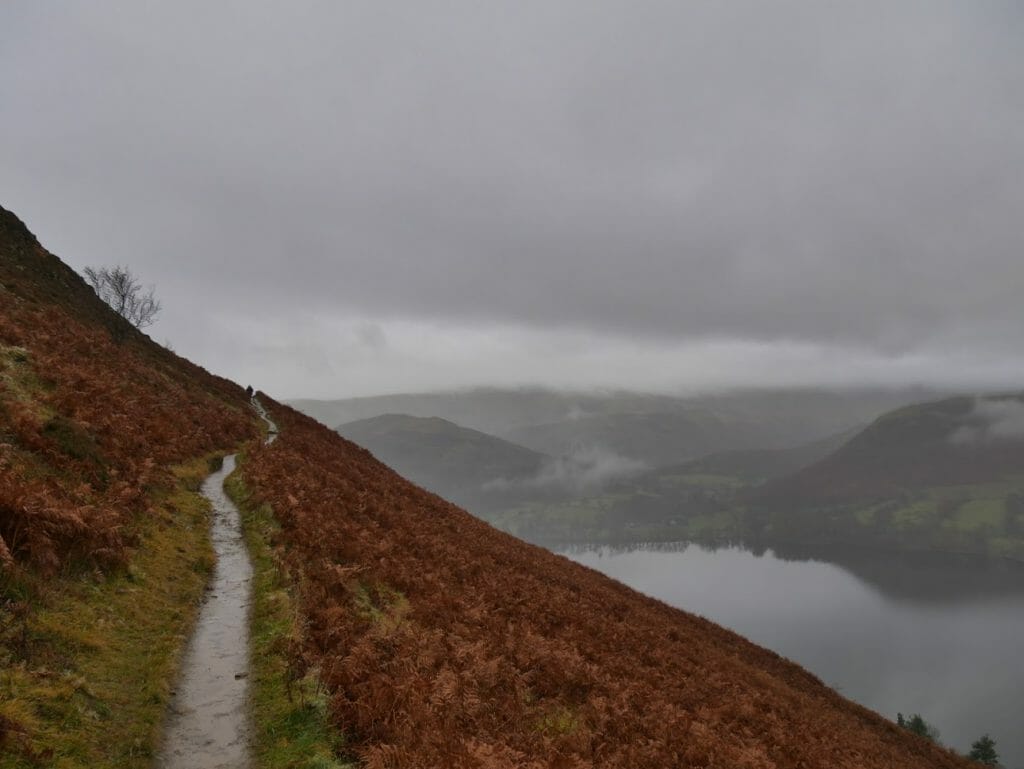 Of course, the day we wanted to go walking, it was raining, but oh well, we thought – it's how the lakes got there!
We choose the main walk recommended by the Quiet Site – a walk to the Aira Force waterfall.
It takes about 2 hours each way, which would have been completely fine on a nice summer day, but of course it gets dark early in the winters in the UK and so while we walked the 2 hours there in the mud and rain, we opted for a taxi back.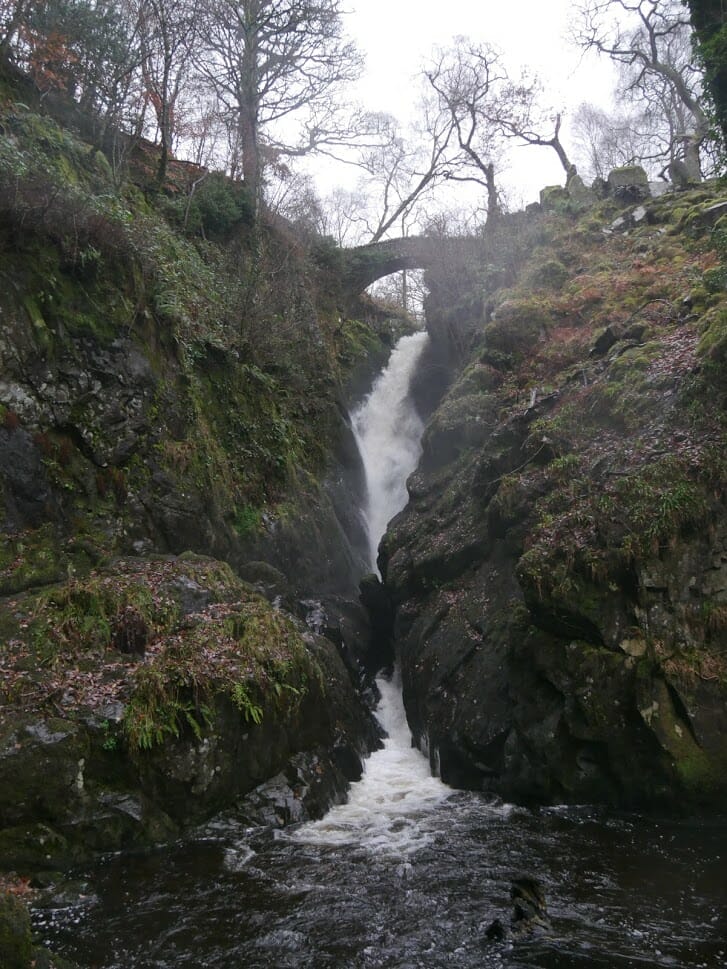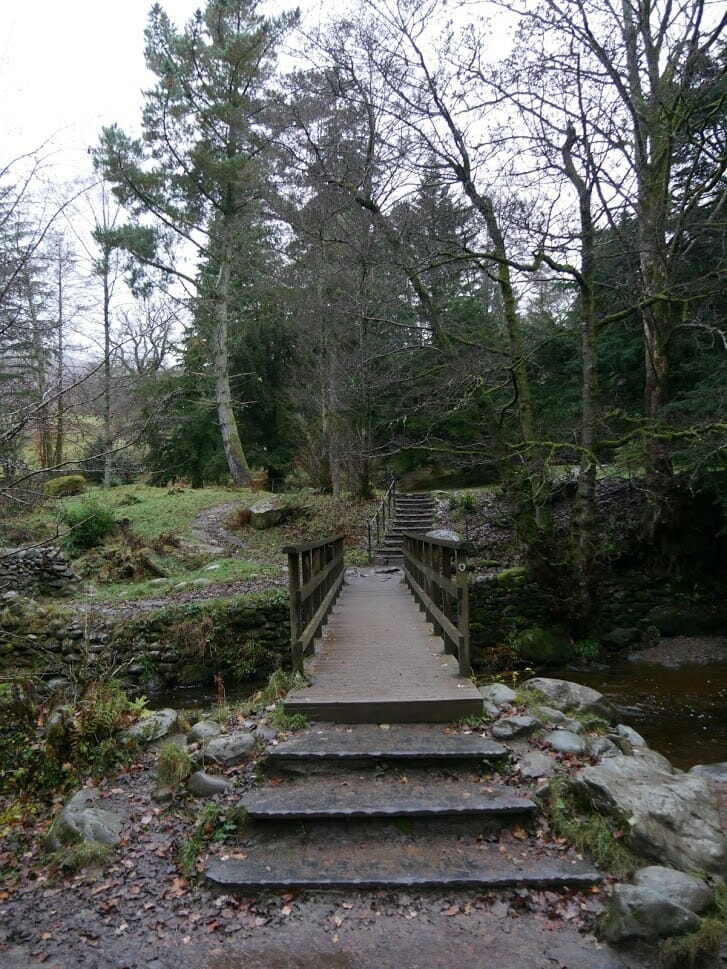 This was one of the most beautiful walks I've done in the Lake District, and as it's a National Trust property, there's also a café which we made sure to stop in for some hot chocolates and tea cakes.
If you're visiting in the summer, you're allowed to barbecue on the porches of the Quiet Site and you could spend some long hours chatting and eating dinner on the porch, but we opted to spend our evenings in the bar or in our Glamping Burrows watching movies (did I mention there's WiFi!?)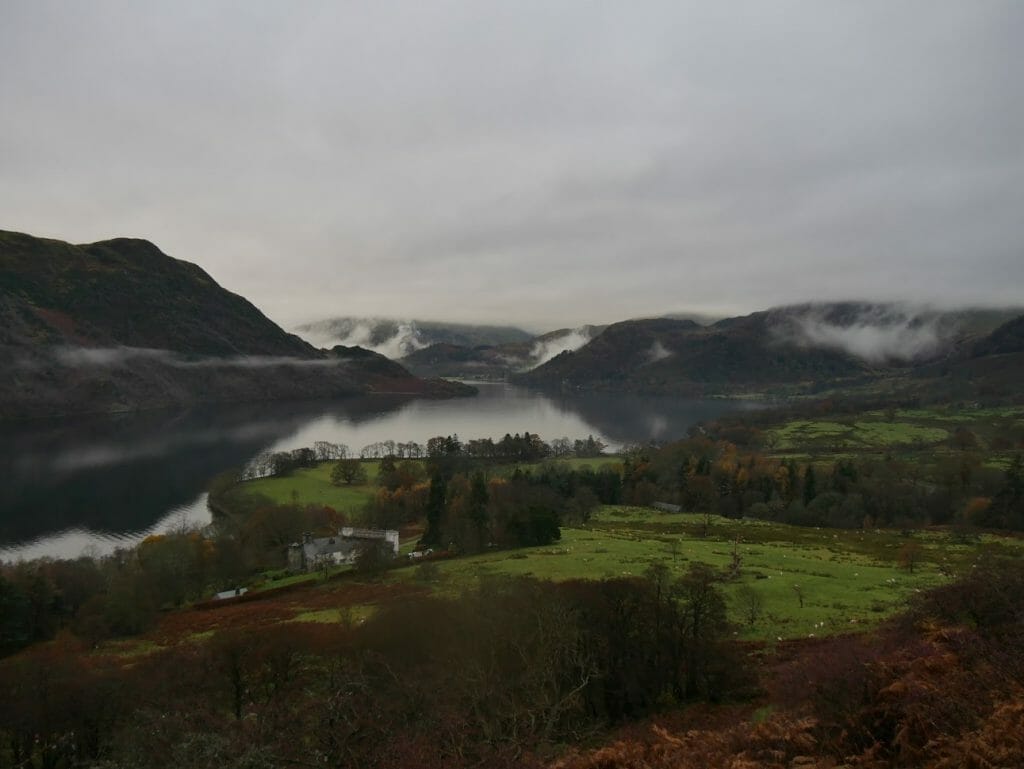 Who Should Stay in the Glamping Burrows in the Quiet Site?
After an awesome stay, I feel confident in recommending the Glamping Burrows in the Quiet Site to people who want a unique stay in the Lake District.
You will be warm, dry, and cozy, but you won't have a shower in your room or a full kitchen or top of the line mattresses, and so you should be someone who is happy with this mix between glamping and hotel rooms.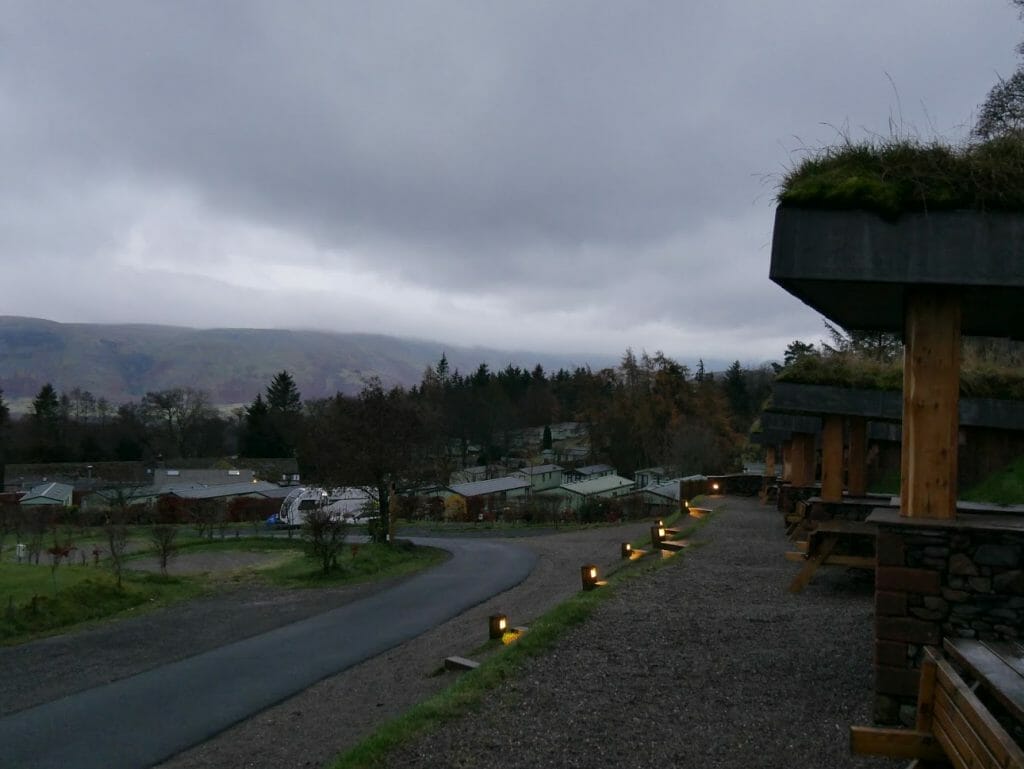 It's amazing for families who can fit everyone snuggled up on the sleeping ledges (which really are massive), as well as couples who want a memorable getaway (who else can say they've stayed in a glamping burrow!?).
Overall, be ready for a little adventure, a lot of friendliness, and miles and miles of gorgeous views of some of the most incredible nature in England, and you'll have a great time.
To book the Glamping Burrows, visit The Quiet Site's website, here.
Our accommodation was provided for purposes of review, but all opinions are my own and there was no agreement with the Quiet Site to write about our experience one way or another.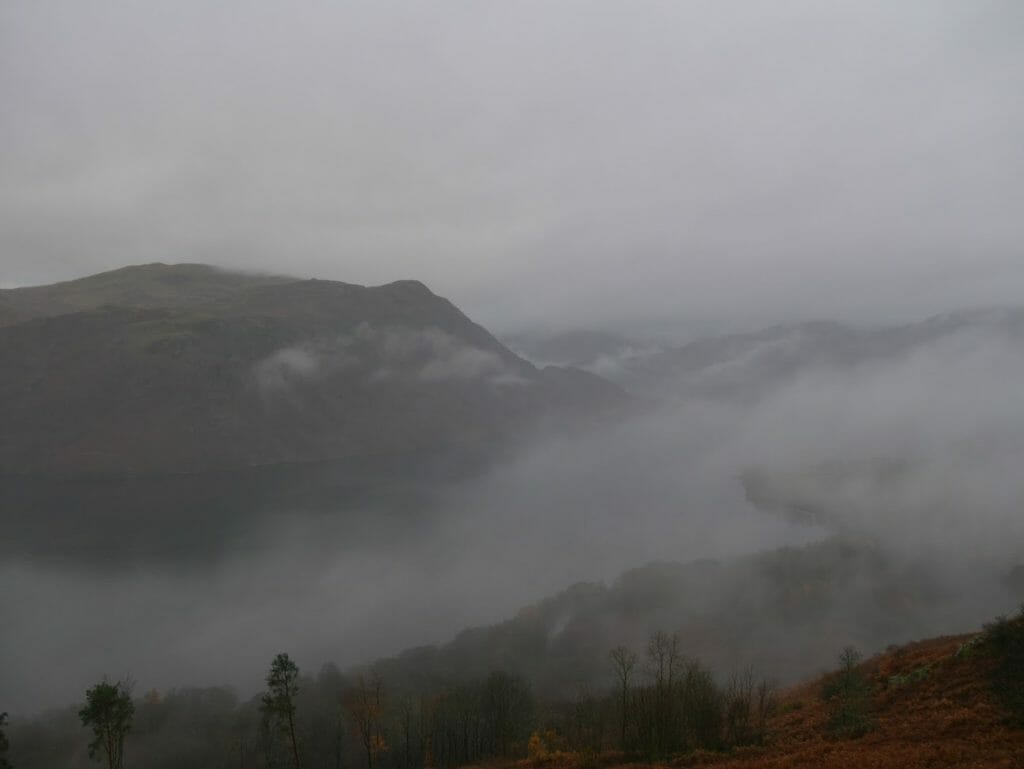 UK Travel Planning Guide: the FAQs
🏥 Should I buy UK travel insurance?
Absolutely yes. Basic coverage is not expensive, and as a visitor you are NOT covered under the NHS. Compare policies and prices with Travel Insurance Master here, a big name in the travel insurance business, and cross that off your list.
🔌 Do I need travel adapters for the UK?
Yes, you do, otherwise you won't be able to plug in your electronics/phone/lifelines. I recommend this one, which is all-in-one so you can use it in other countries.
🚗 What do I need to drive in the UK?
The first thing you need to check out if you're planning on renting a car in the UK is this guide to driving in the UK for visitors – the roads, signs, and driving experience will likely not be what you're used to and it's essential to prepare yourself to stay safe and aware.
🛌 What's the best way to book hotels in the UK?
For UK hotels, Booking is the best site as it offers free cancellation on many properties. If you want an apartment, I always recommend VRBO over AirBnb.
📳 Will my phone work in the UK?
Yes – if you set it up right. Check out my guide on making your foreign phone work in the UK to ensure that you get the type of service you need.
🚿 Can I drink the water in the UK?
Yes, UK water is great and perfectly safe. But drink out of taps in any kitchen or use water fountains. Double check before drinking out of the taps in hotel bathrooms, though, as they may be on a different system.