This post contains affiliate links for which I may make a small commission to help keep the site running. You will not be charged extra for these items had you not clicked the links. Thank you for your help to keep the site running!
I'm not 100% sure where I first heard about the Lake District or glamping in the Lake District, but I have a feeling it was from a news article about a vacation Taylor Swift took back in the day somewhere very cultured and sophisticated.
I'm still not great with a UK map (though if you need one, this is the best) so this fabled land of mountains and hills and lakes one of the most beautiful areas in England, was fascinating to me.
The Lake District is about a 5 hour drive from London (or hop on a London to Lake District tour like this one that includes transportation AND a guide so you're not doing it alone) or a 3 hour train ride, and this summer presented the perfect opportunity to go.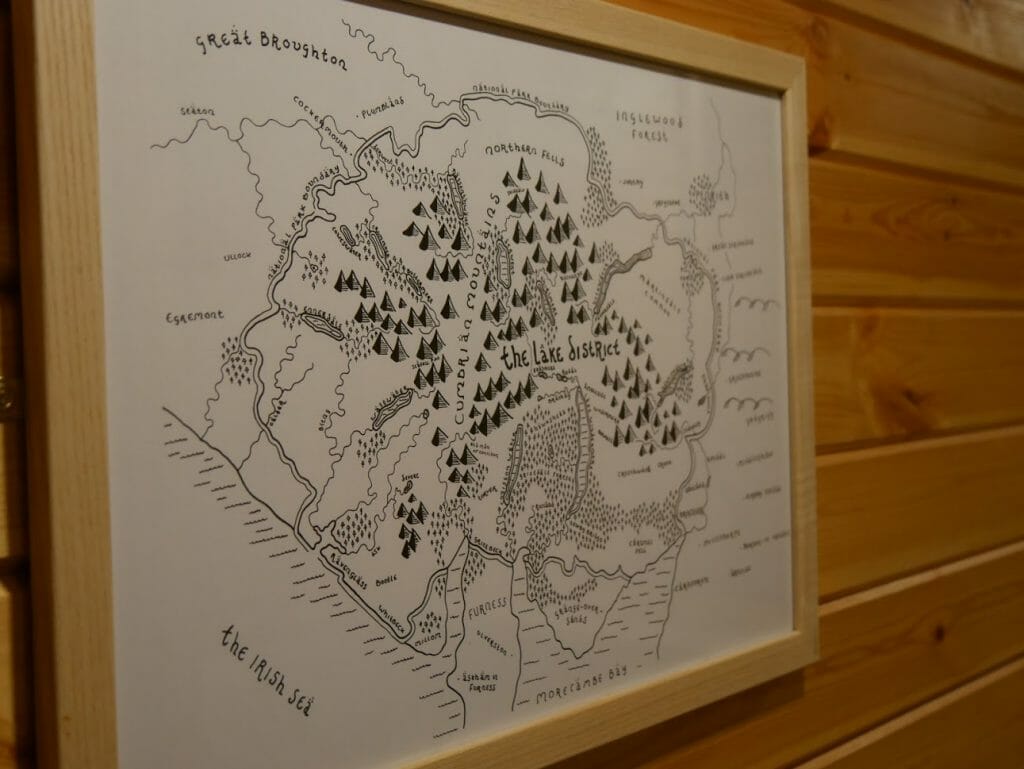 In fact, glamping in the Lake District might actually be my new favorite thing.
Hey! Sidenote! Planning on visiting the UK or moving to the UK?

For more advice, photos and friendly help, click here to join my UK Travel Facebook group to carry on the conversation with fellow travelers and UK experts.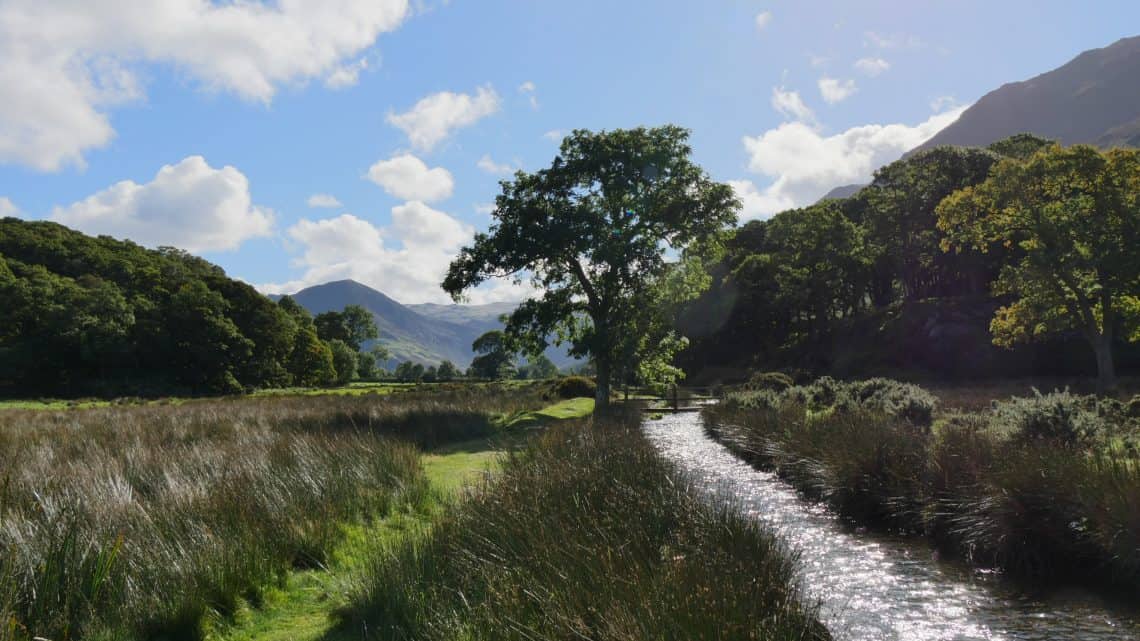 Drafting up the activity list was pretty simple, as the most popular thing to do in the Lake District is walking up various hills and mountains with your amazing hiking poles and wishing you were more fit (or maybe that's just me).
It also rains a ton in the Lake District, and while we were happy to have our list of things to do when it rains in the Lake District, we also needed somewhere dry to stay.
The only problem was where to stay.
AirBnbs were mostly booked up and far away from the main cities, and I wasn't particularly willing to commit to full-on camping.
Sometimes, we like to stay at the Beech Hill Hotel in the Lake District, which we love, but we were really trying to do the trip on a major budget.
Enter, the solution to everything: the best glamping in the Lake District
What is Glamping?
Glamping in the Lake District is the same as camping, but glamorous.
Or as glamorous you can get while still sleeping on the floor or your favorite blow-up mattress that you brought from home that you assumed still worked even though apparently someone poked a hole in it 8 years ago and no one told you.
I digress.
There are many types of glamping, but for budget's sake, we chose the glamping hut.
Or as we like to call it, the glamper.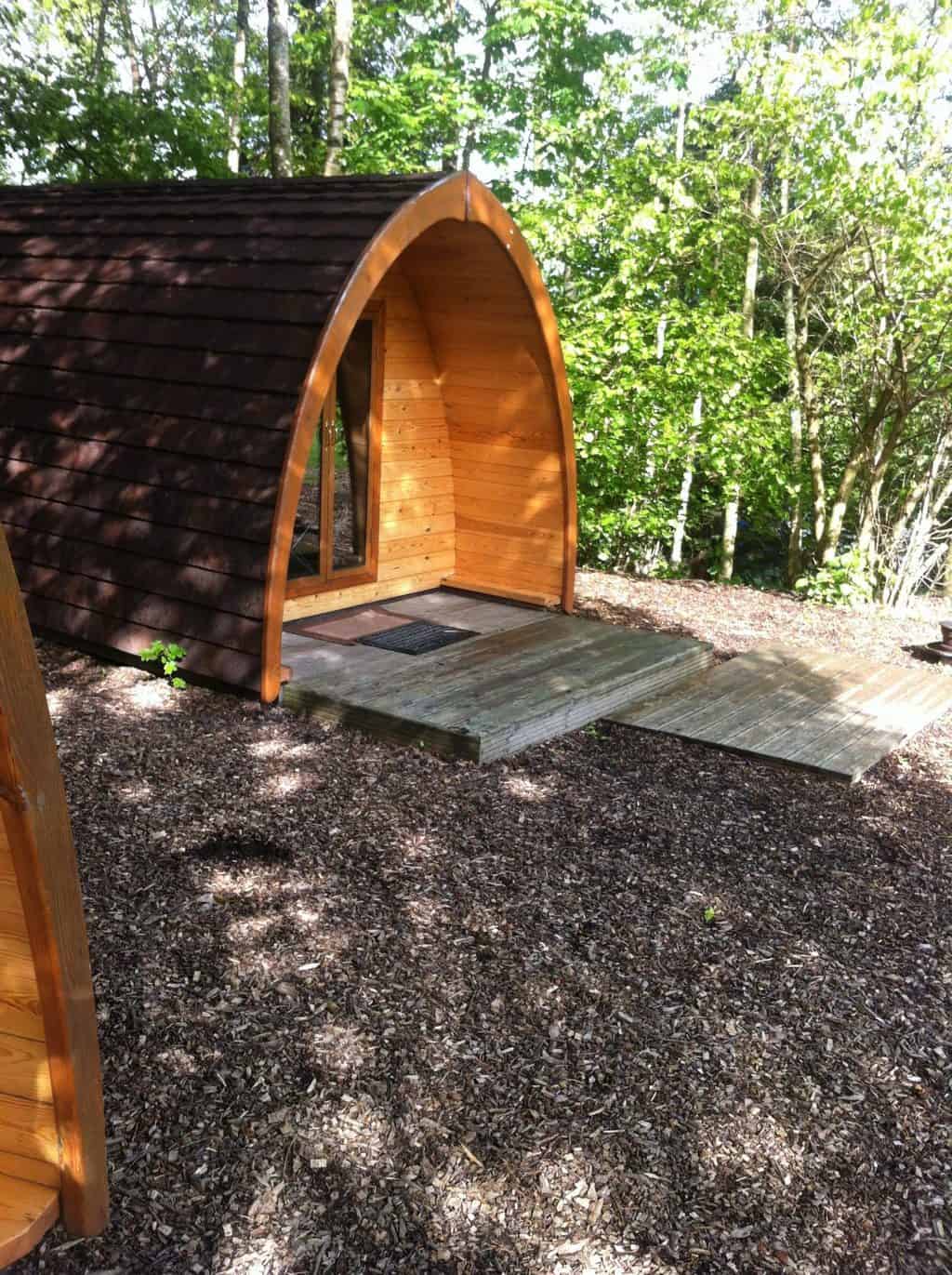 It's basically a wooden structure in the middle of a field or campsite with a porch and a carpeted interior.
Depending on where you go, they'll provide a light (there are often electrical outlets) and a heater.
Most of the time, you bring everything else, including air beds, cooking materials, chairs, showering things, etc.
Some of them do include cots, so check on that before you leave.
Ours was on Lanefoot Farm (more information below) and we woke up every morning to see sheep and chickens walking past.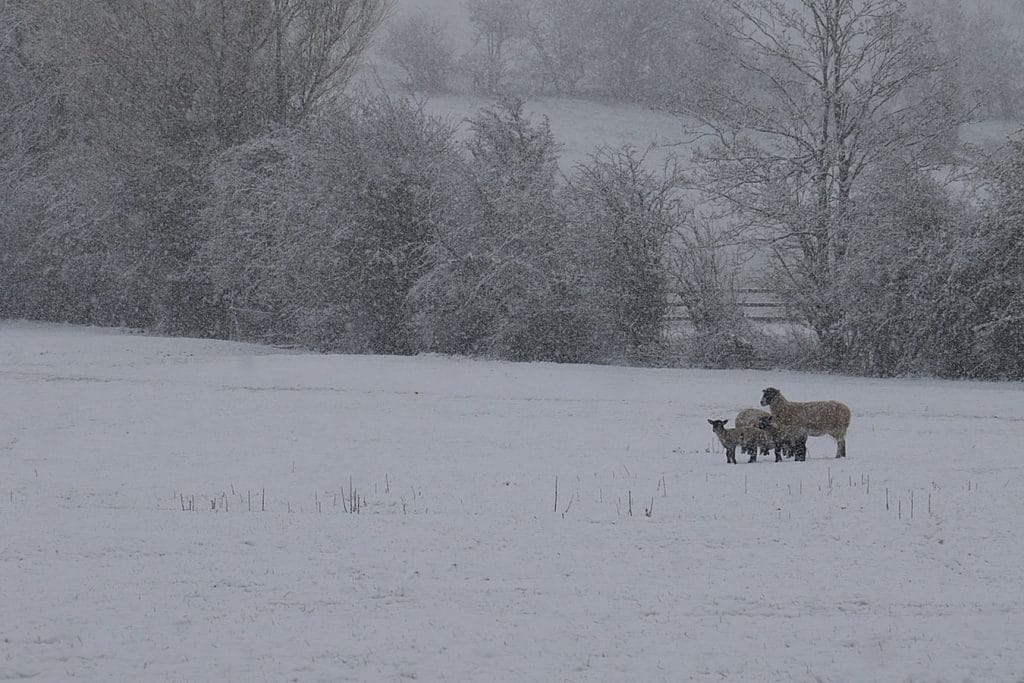 It may sound dumb. "Why would you care if you have a wooden hut versus a tent when you still have to bring everything anyway?" you might ask.
"If you're going to be outdoors, shouldn't you just experience the outdoors?"
OH, YE OF LITTLE FAITH.
What to Bring Glamping in the Lake District
One does not simply show up to a glamping experience without prior preparation.
No, glamping involves a packing list for glamping, consideration of the weather in the Lake District (spoiler alert: how do you think all that water got there) and also thoughts about how you're going to cook food if you aren't right next to a pub.
Here are my glamping essentials that you are not going to want to leave home without, especially if you want to have a good time and not cry into a can of beans.
I haven't included things like underwear because, you know, you can figure that out for yourself.
Blow-up air mattress
Most glamping huts are literally just the hut shell without a bed.
And the floor isn't exactly spongy – it's a hard surface.
Bring along a blow-up air mattress like this one to sleep on.
You can go for twin ones like these or a bigger one like these for a couple to share.
Sleeping bags
Again, this isn't a hotel.
You'll need to bring your own linens, and while you can of course bring separate sheets and a comforter, who does that?
Bring a quality sleeping bag like this durable one or this waterproof one (I prefer ones like these that are fun) so you can sleep through the night.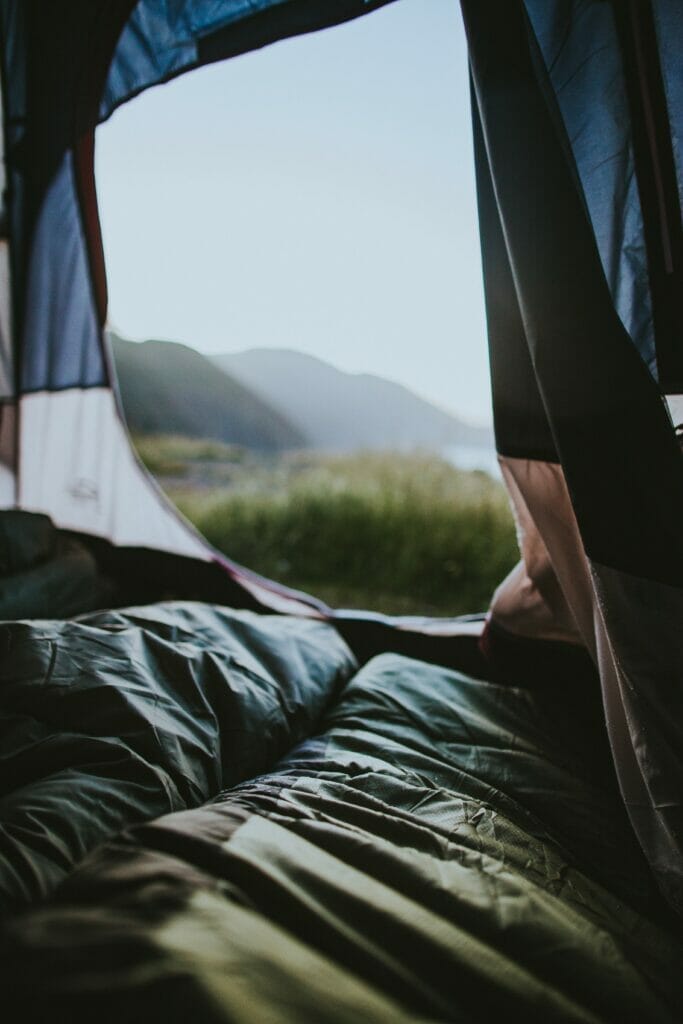 We, of course, decided to go glamping in NOVEMBER in England, so we should have purchased a warm one like this one, but oh well.
Travel Pillow
Oh yeah, you're going to want something to actually put your head on in your glamping hut.
I recommend a travel pillow like this one rather than your best one from home.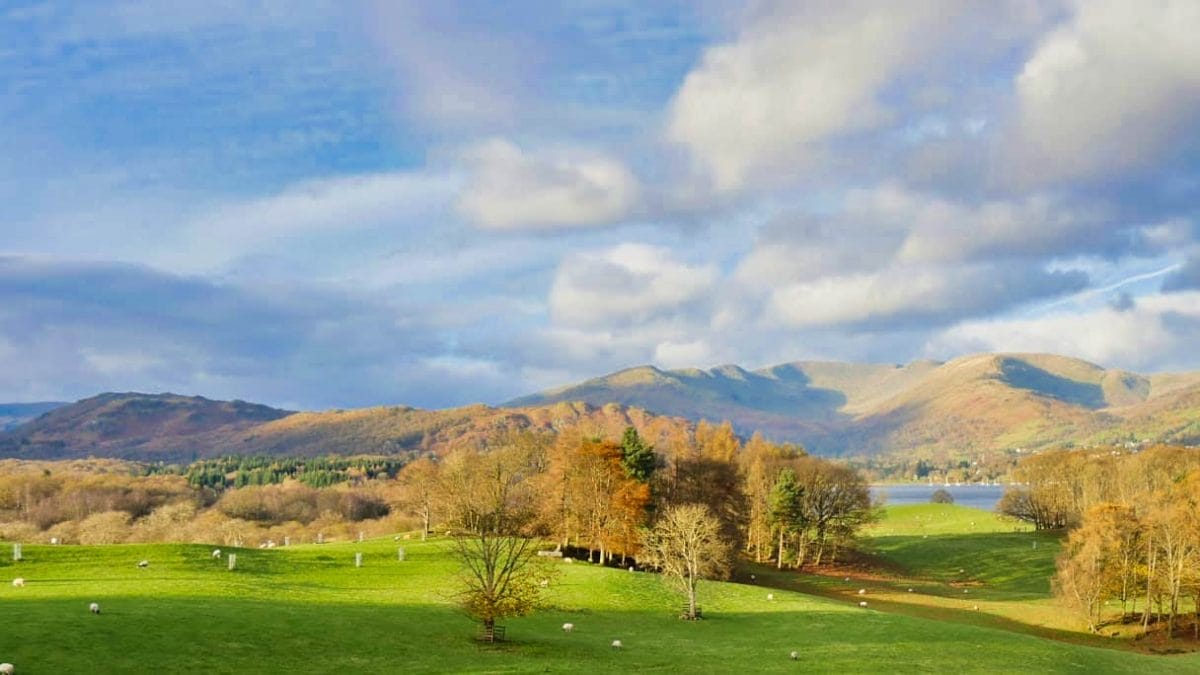 Flashlights
Some glamping huts have electricity and little lamps, but others don't.
In fact, most don't.
To make sure that you can see around your glamping hut at night, pack flashlights like these ones.
I prefer really sturdy flashlights that aren't going to break if you drop it on a rock because the Lake District is filled with, well, nature.
You can also pack a portable lamp like this one that you can keep up in your glamping hut as you tell ghost stories.
Camping stove or barbecue
When I say "glamping," I don't mean that it's like camping but includes a three course meal cooked by on-site chefs.
I mean it's like camping but the walls are a bit more sturdy than a tent.
You still need to figure out your food situation.
We brought this camping stove which I absolutely love to cook on.
It actually was something I bought when I was a student because I didn't want to use the kitchen in my dorm and I know that sounds crazy, but it did me so well.
You can cook anything you can cook on a stove with it – pasta, eggs, rice, anything fried.
You can also pack a portable barbecue like this one if you're glamping in the summer and feel like making yourself some hamburgers and hot dogs.
Camping utensils
You're probably going to be staying far away from a store, so make sure you packing things like these reusable camping utensils as well as things like this camping spatula and some cool plates like these to eat your meals on.
Oh, and don't forget the S'mores sticks.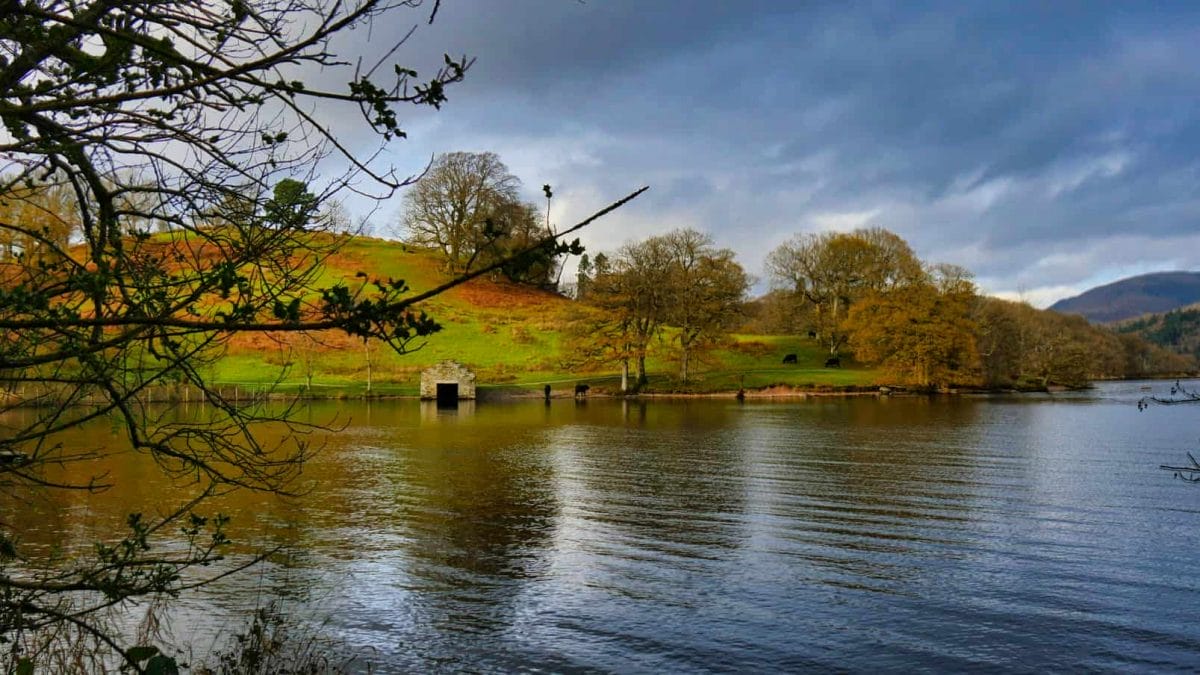 Portable charger
Many glamping huts have electricity, praise the lord, but it's going to be limited and there aren't going to be a million outlets.
Instead, bring a portable charger that you can charge up at night and then use to power your phone during the day.
I like this one for its battery power and this one for how easily it fits into a small purse or pocket.
Or you can simply go without electricity like in ye olden days and disconnect from the world around you.
Nah.
Eye mask
When I asked my husband what I should include on this list, he shouted out "EYE MASK" from across the room because his eyes are very sensitive to light and he's a bit of a diva, I guess.
Anyways, pack an eye mask because you're going to get the light streaming in your face in any glamping hut despite curtains they might put up.
And when it's May in England, that means the sun is coming up at like 4am.
Waterproof jacket
It rains in the Lake District a heck of a lot, and if you're glamping you're not going to be wandering through ornate hotel hallways, but instead running from your glamping hut to the toilet and back again.
Make sure you have a sturdy and waterproof jacket with you like this one for the girls and this one for the guys.
I prefer ones that are so waterproof they double as ski jackets, like this one.
If it can hold up in a blizzard, it can hold up in the Lake District!
Walking boots
Your feet can take a major break from your high heels during your glamping trip to the Lake District, and you shouldn't even bring your best tennis shoes.
Instead, bring a pair of walking boots like these ones to keep your feet dry and walk over any rocks or muddy ground you find.
Guy prefers a black or blue pair like these, while I've gone for ones with a pop of color like these.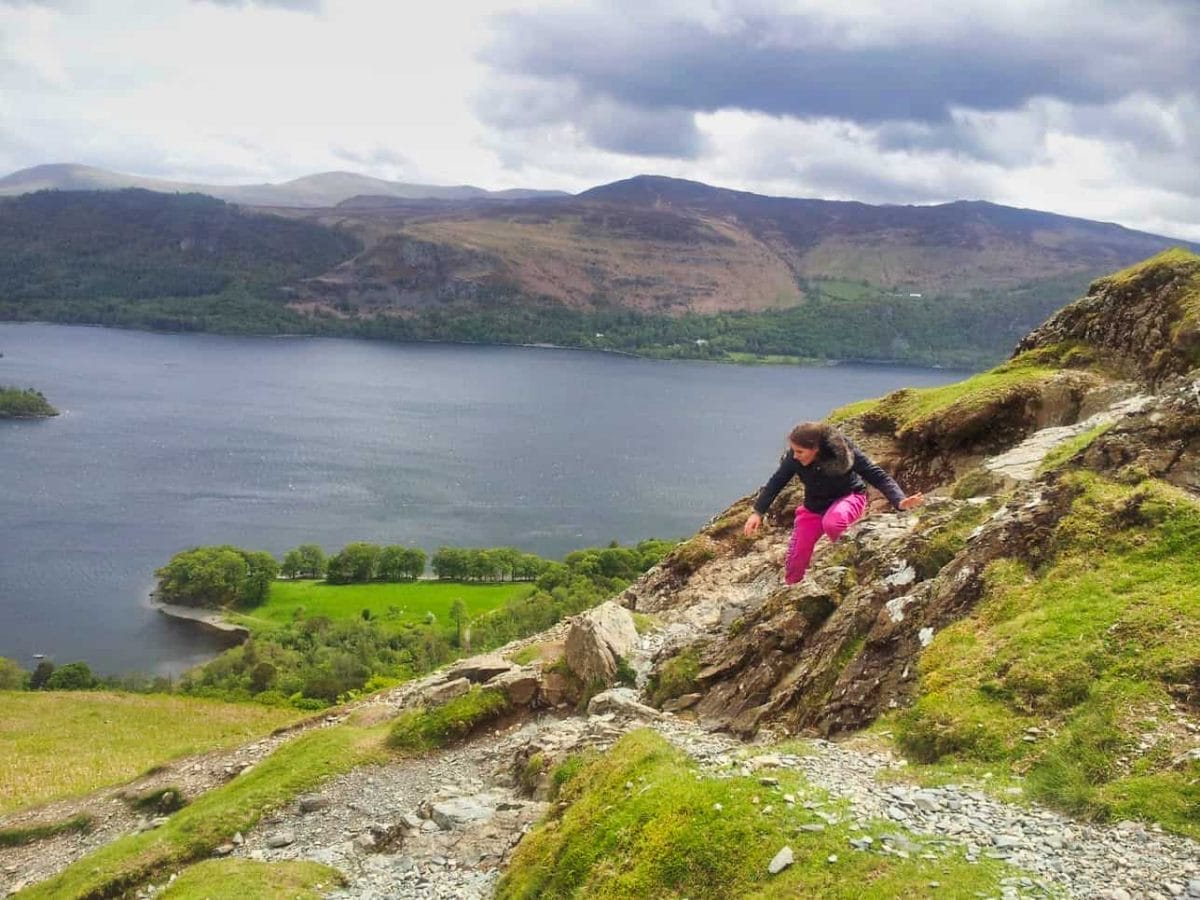 Walking map
Signal in the Lake District can be spotty, which is sort of the point because you're going into nature and escaping the constant need to stay connected, but that also means it's a great idea to use this walking map to find your way around if you get lost.
Always make sure to stick to the posted walks or the ones you can find on a map rather than creating your own.
In certain weather, it can be very dangerous walking on top of some of the fells and you don't need to send mountain rescue out to you because you found yourself in the middle of nowhere.
Binoculars
There's plenty of wildlife to see in the Lake District ranging from sheep to goats to birds, but often they're a bit too far for you to see clearly.
Enter: the best binoculars!
Pack a pair of these to make sure you don't miss a moment of what the animals are getting up to, as you haven't truly lived until you've seen a goat scale up to the top of the fells at lightning speed. Impressive!
Walking poles
After 7 years of living in England, I've finally learned the value of a good pair of walking poles like these ones.
Hiking in the Lake District can be on uneven terrain and on cliff sides, and having poles to steady yourself can make it much easier.
If you have the kids with you, bring these ones, otherwise go for a pair like these.
Umbrella
For your glamping site, you might want to bring an umbrella like this one to keep people dry as they walk in between the site and the on-site shop or bathrooms.
Of course you should also have your rainjacket with you, but a rainjacket doesn't keep the rest of you dry quite like an umbrella does.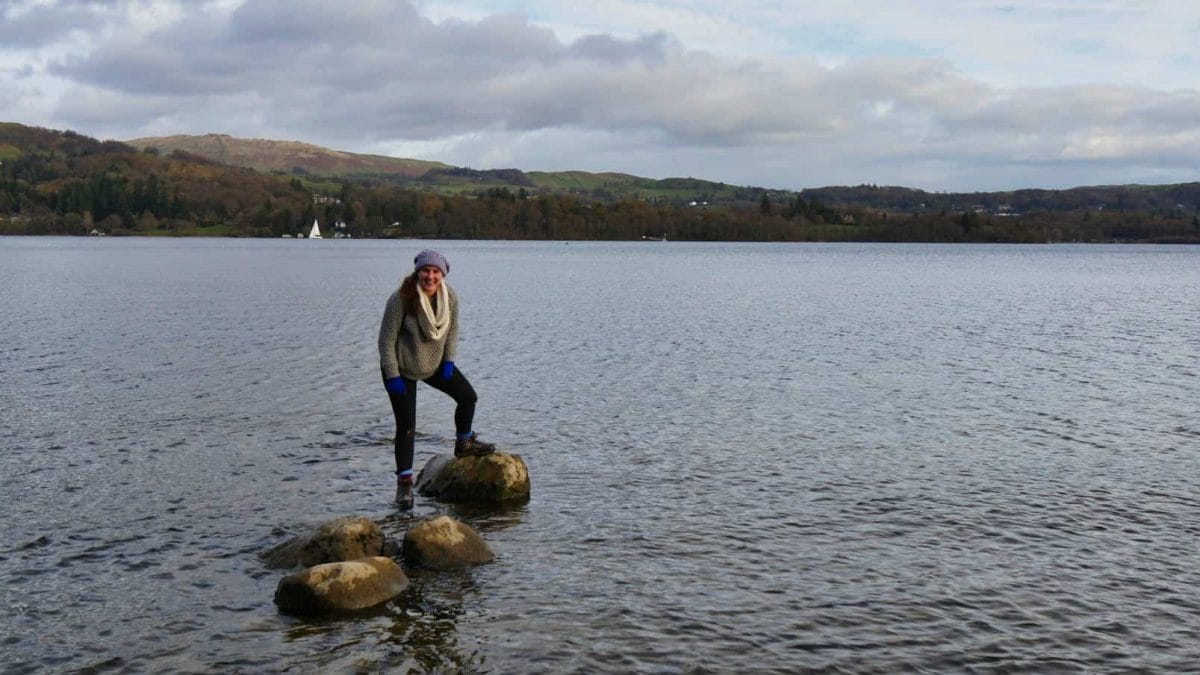 Travel towels
Unlike a hotel, in a glamping hut you'll often have to provide your own towels.
I like these travel towels that are easy to dry and easy to take around with you rather than bringing your most luxurious ones from home.
Portable shower
Occasionally, you'll encounter a glamping site that doesn't have an on-site communal bathroom and showers.
The horror!
If you're really roughing it, use a portable shower like this one to try and help yourself stay slightly bathed.
I must admit that this is not at all my glamping style, but to each their own.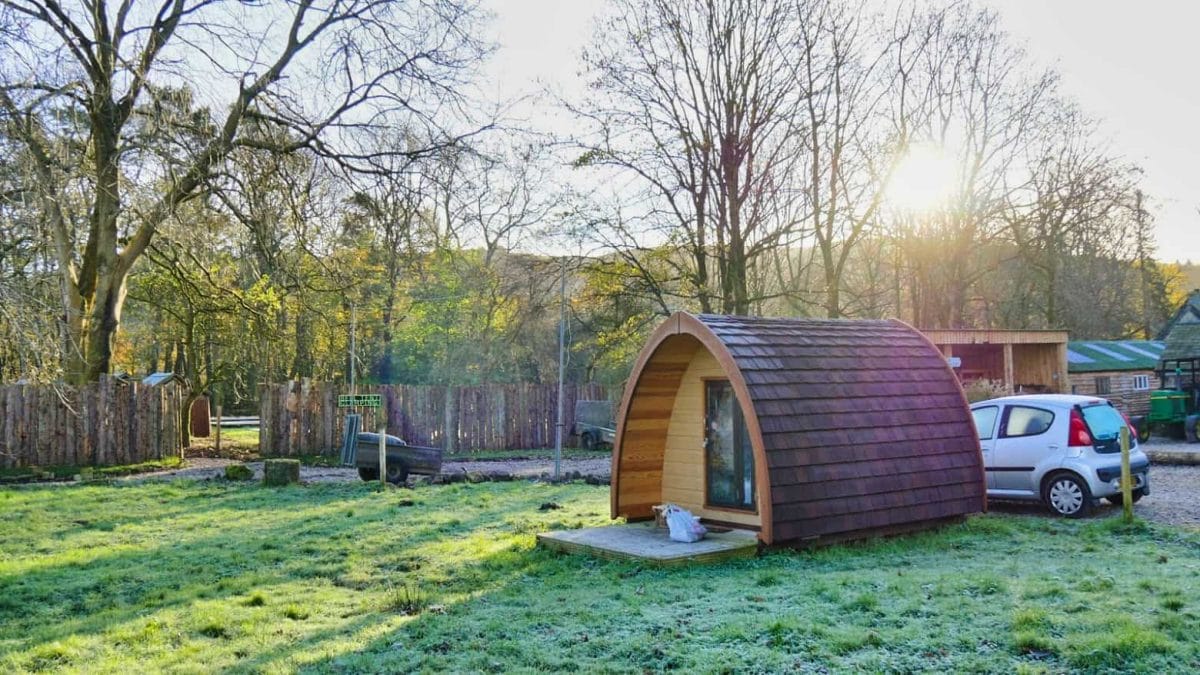 Best Glamping Sites in the Lake District
When choosing a glamping site in the Lake District, you've got plenty of options depending on where you want to stay.
The two major towns in the Lake District are Windermere (home to the famous Beatrix Potter and this awesome Beatrix Potter half day tour for any fans out there)and Keswick, with Windermere being to the south and Keswick being to the north.
The best thing to do is choose which town you'd like to be closer to, and then take a look at some of these glamping options spread out across the region.
One of the most beautiful areas in our opinion is Buttermere and Crummock Water for the gorgeous landscapes and walkable trails.
Also, you can situate yourself somewhere that makes it easy to go on this amazing tour of ten lakes, which is almost unheard of and yes, you'll be going for 8 hours but OH MY GOD, it's worth it.
This also includes deciding what types of activities you'd like to enjoy while in the Lake District.
If you're only looking for great walking and outdoor activities, you don't need to be by any certain place in particular.
The entire Lake District is perfect for that!
On the other hand, if you're looking for "happening" pubs and museums and things like that, you'll want to take more time considering which attractions you're closest to.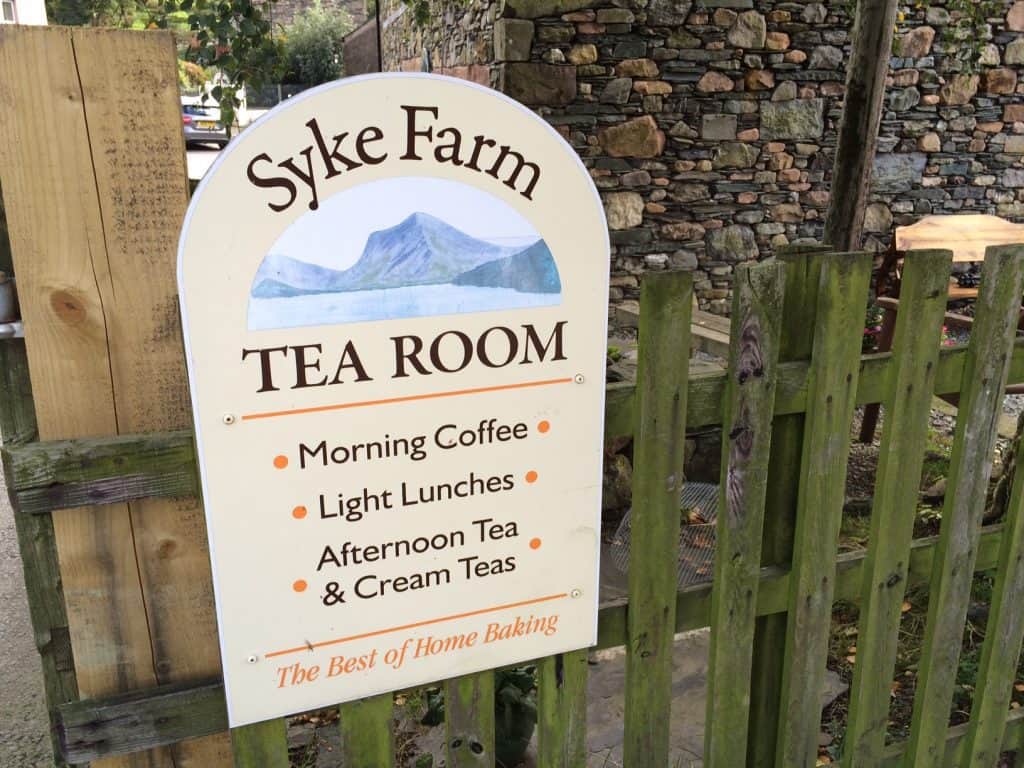 We stayed at Lanefoot Farm, which is in the pictures listed above, and we found it to be charming and perfect for what we wanted.
There is a camping area as well as two glamping pods, and the shared bathrooms and kitchen facilities were very clean.
We woke up in the mornings to chickens roaming around and sheep very nearby, which gave us the relaxed and natural feel we were looking for.
They also had a little shop for some essentials if you had forgotten them, as well as friendly staff who helped us check in with no problems.
We chose Lanefoot Farm for its inexpensive prices and because we really wanted somewhere near Keswick, as we had explored Windermere in the past.
From here, we continued on to Scotland, so it was a great stopover point to give us a chance to relax, stretch our legs, and spend the night enjoying the beauty of the Lake District before carrying on.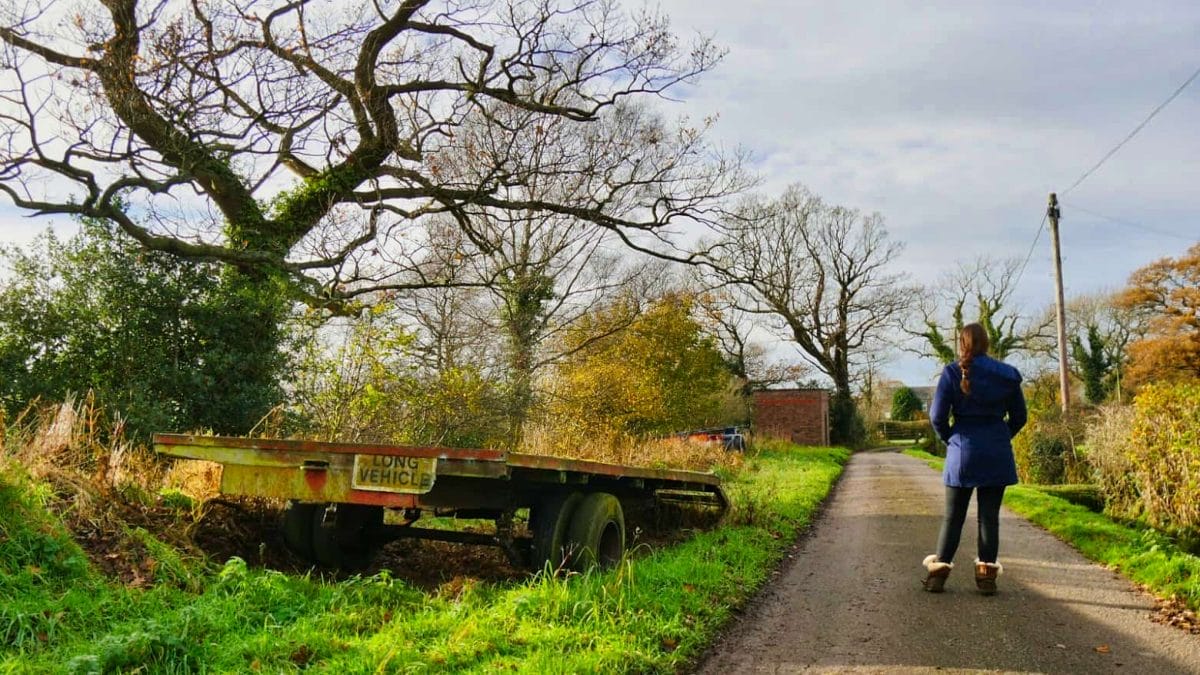 This amazing glamping site in the southern part of the Lake District has both family and couple glamping pods.
You can opt for a pod that comes with just the basics like electricity, heating, and lighting, or you can choose a superior pod that comes with a pull down double bed and a shower room!
This is a great place to go if you want to socialize with friends, as there is a restaurant and bar on-site, as well as a camper's kitchen if you prefer to cook on your own.
The Fell End Nature Reserve is just steps away from the site for some great hiking opportunities, and there's a leisure center with soft play areas and a swimming pool for if the weather turns.
It's truly "all going on" in this holiday park, so those wanting a vibrant place to stay within a beautiful natural area should consider Fell End.
On a hillside next to the lake of Ullswater is a fantastic mixed site called The Quiet Site.
This has space for camping, motor homes (RVs), holiday homes, glamping pods, and their own "hobbit holes".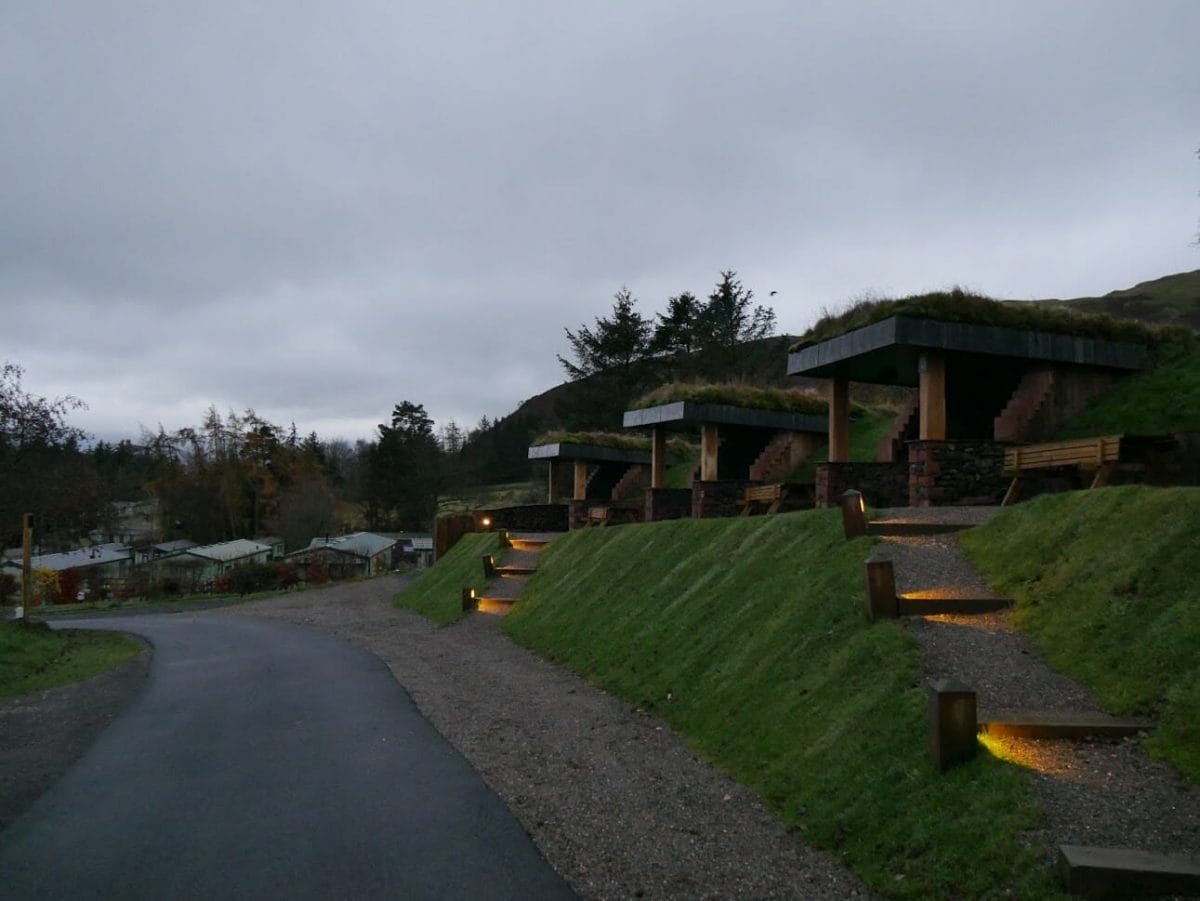 We have not glamped there, but we did stay in one of their hobbit holes. These are bigger than glamping pods and come with a small kitchenette and a toilet built-in, as well as full-blown heating.
So if you like the sound of those added features, this could be a good option for you.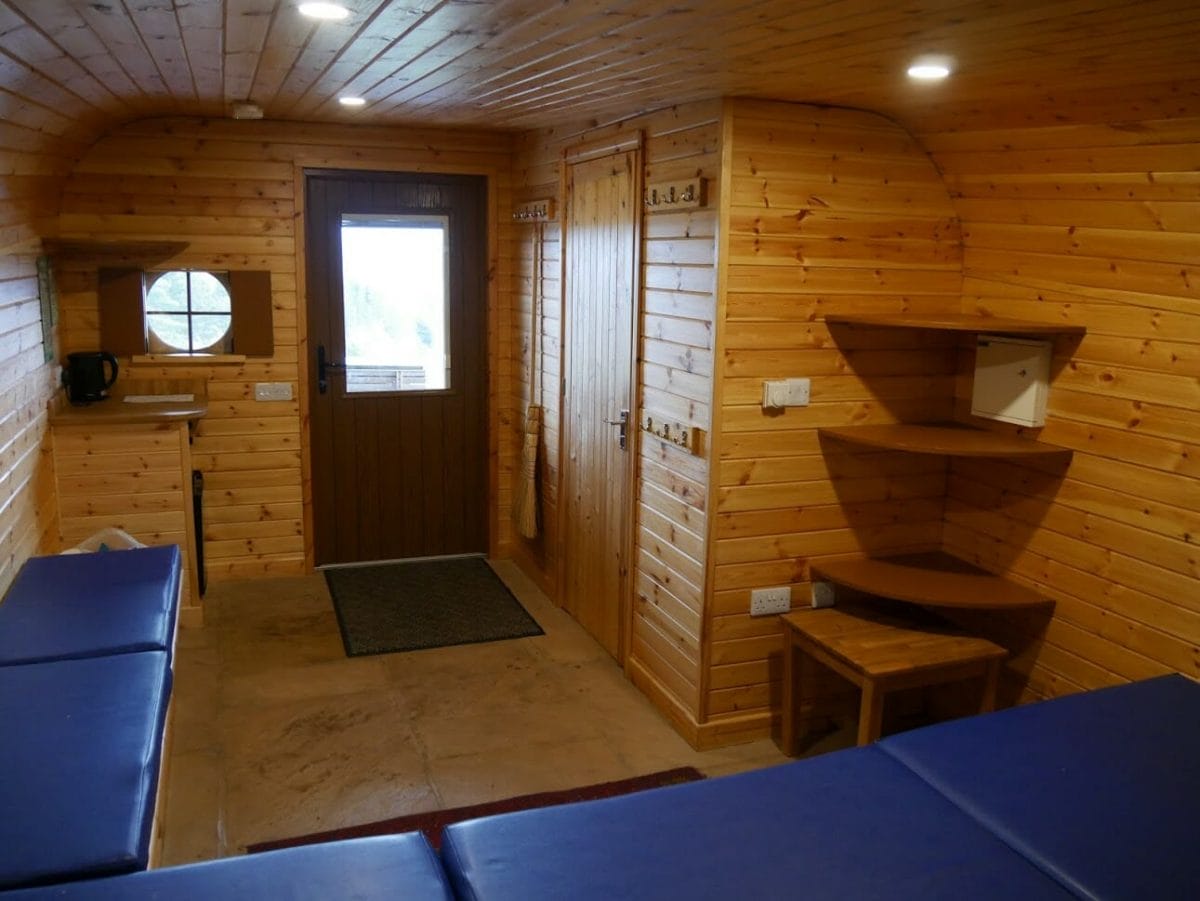 Like some glamping pods, these come with mattresses already in-situ.
Not only is this site situated with a great view in to the valley below, it is a fun walk to the nearby Aira Force waterfall.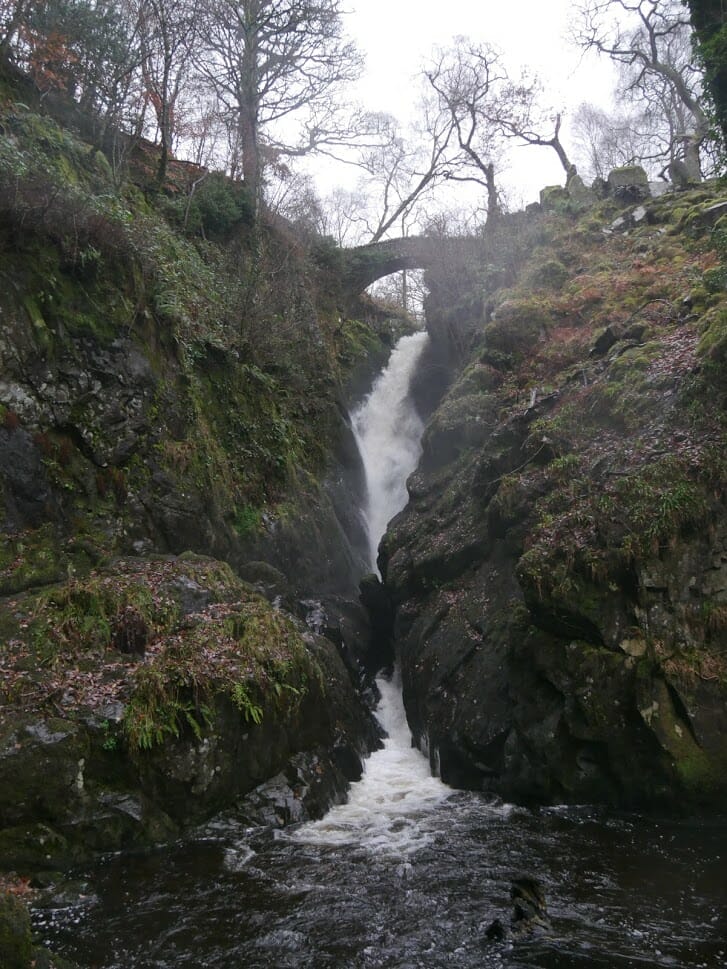 They have a great rustic bar, a cute-yet-modern shop, and fantastic showers.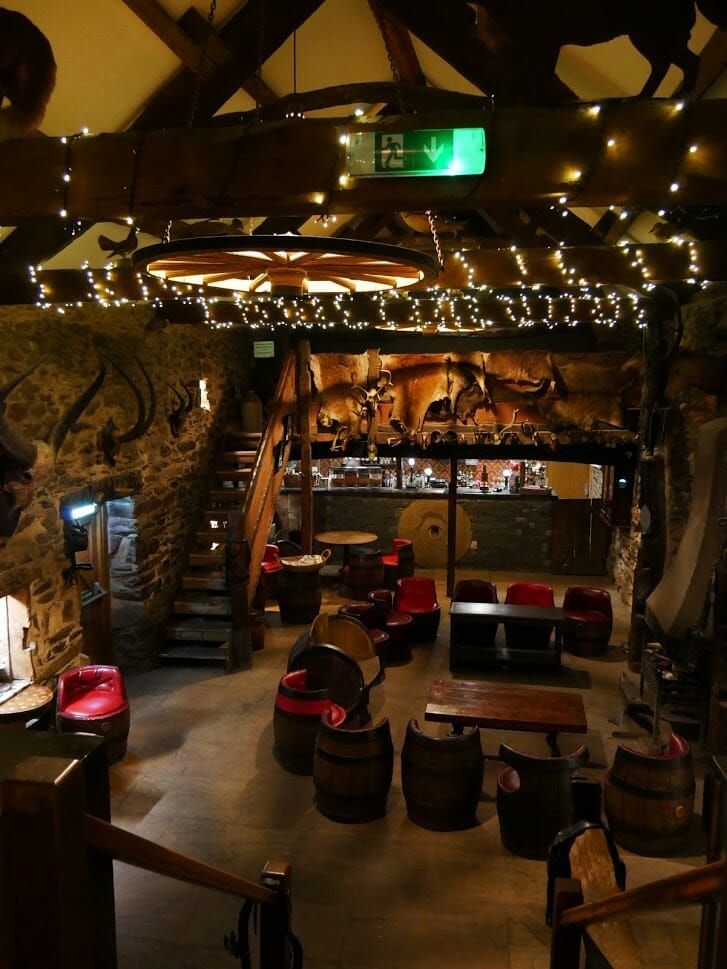 Situated right near Windermere, Park Cliffe camping and glamping park has amazing views over the lake and is filled with wildlife.
It has even won a Gold Conservation Award for the site's work in protecting the environment and local wildlife.
Their glamping pods have room for up to 5 people, 2 adults and 3 children.
They are insulated and have carpeted floors and a wooden deck.
If you're just coming as a couple, there are also 2-people pods available.
Premier pods come fully equipped with beds, while the standard pods require that you provide your own (air mattresses are perfect for the job).
We've glamped both ways, and find that the premier pods definitely come in handy when you've got a lot of people in the car and not much space, or want the least hassle possible.
Park Cliffe is open from the beginning of March until November.
Situated near Keswick, the Castlerigg Hall Caravan and Camping Park is one of the best glamping sites in the Lake District.
The views are stunning, and the walks nearby to Derwentwater are some of my favorite.
The glamping pods here have large French doors that allow you to see the views from inside your pod, and they sleep between 3-5 people.
There's even room to take your dog inside, which is perfect for a pet-loving family who like to take their dog on holiday with them.
As far as facilities go, the showers have under floor heating (yes, please) and there's a restaurant on-site to make for an easy decision on where to eat.
If you're hoping to explore the surrounding area without driving everywhere, there's even a bus stop to the South Lakes just outside the site.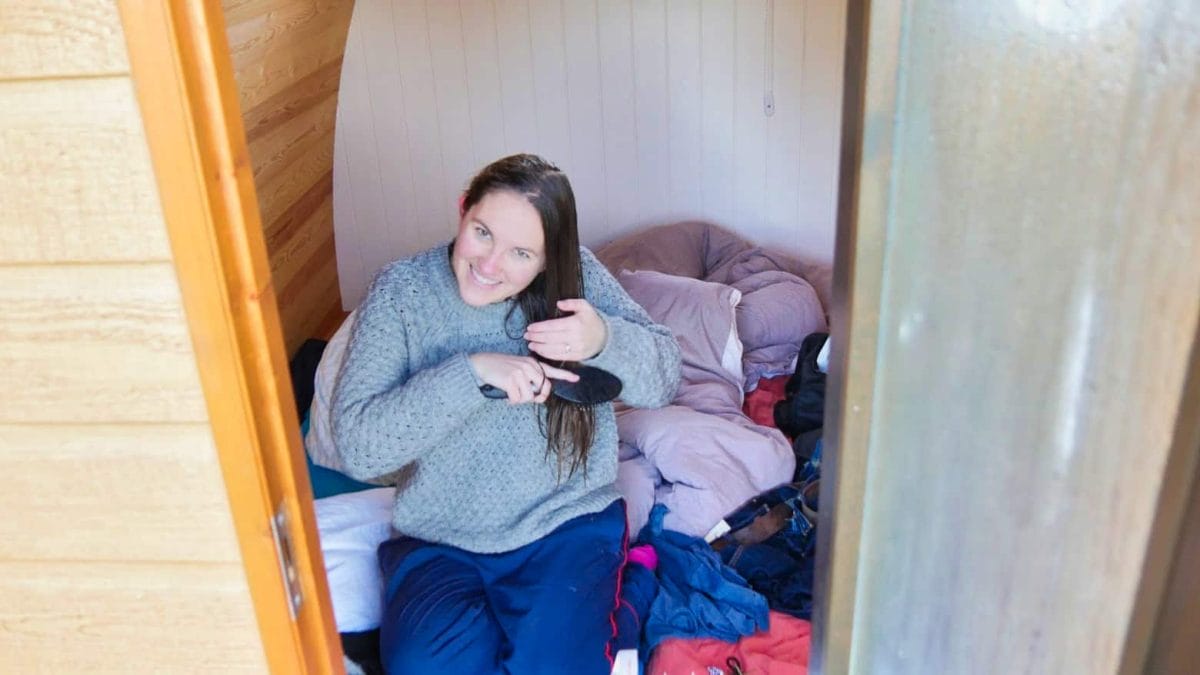 Both tent campers and glampers are welcome at this glamping site in the Northwest Lake District, nestled in a tiny area called Boot.
The views are of the Eskdale valley, which will delight walking enthusiasts as there's just so much ground to cover from here.
The 10 glamping pods on site mean if you book early, you can plan a trip with friends and all stay in adjacent pods.
The pods are insulated with sheep's wool and have an electric heater, electric light, AND two USB points because we all know that it wasn't a trip to the Lake District unless your phone is fully charged to take Instagram photos, am I right?
Dogs are welcome at the site, and everyone can make use of the washing up areas and shower and toilet block.
This is glamping, after all.
If you bring the kids, they can enjoy the play area with a wooden adventure trail while you take in the views and amble your way around the site.
Venture to Windermere where you'll find this glamping site on the shores of the lake.
The park stretches for about one mile, and if you want to experience the Lake District up close and personal, I think this is one of the best glamping sites in the Lake District for being right near the water.
Hills of Oak Park has five luxury lakeside glamping pods, and each has a great view over Windermere.
I love that each of the pods has a kitchenette, underfloor heating, WiFi and patio furniture outside!
Seriously, they are putting the "glamour" in "glamping."
There is a separate shower and toilet block that also has baby changing facilities, as well as a laundry room if you're staying for awhile or need to do some before continuing on your journey.
If you want some food essentials, an on-site shop means you don't have to go far and can get back to your boating/hiking/fun in the sun right away.
Just on the edge of an old Roman fishing village, Ravenglass camping site is spectacular for its distance to the seafront and to the acres of woodlands surrounding it.
There are three glamping pods, so you could book ahead and rent them all out for the extended family if you like.
There is an electric heater and a light, but no sockets so make sure that you're ready to truly unplug and spend some time away from your technology.
Pets are welcome in the glamping pods, and each can sleep a maximum of 3 adults or 2 adults and 2 children.
From the site, you can take a short drive to Scafell Pike, which is England's highest mountain and a popular hike for experienced outdoors people.
You can also hop on the train at Ravenglass Train Station to go on an excellent coastal adventure, complete with views of one of the Lake District's most beautiful valleys.