This post contains affiliate links for which I may make a small commission to help keep the site running. You will not be charged extra for these items had you not clicked the links. Thank you for your help to keep the site running!
Since the 1990s, European budget airlines have been making their presence known as a viable travel option, so it's about time for some tips on flying with a budget airline!
Many of the top names have excellent safety records and are a great choice for the budget-conscious traveler or the business employee whose company is too cheap to spring for your upgrade because they spent this quarter's profits on the CEO's trip to Cancun.
With budget airlines, you get what you pay for, which is pretty good considering they still send you flying hundreds of miles through the sky for (usually) a fraction of the cost of other airlines.
If you book far enough in advance, you can go city-hopping for less than the price of one tube journey, and I am barely exaggerating.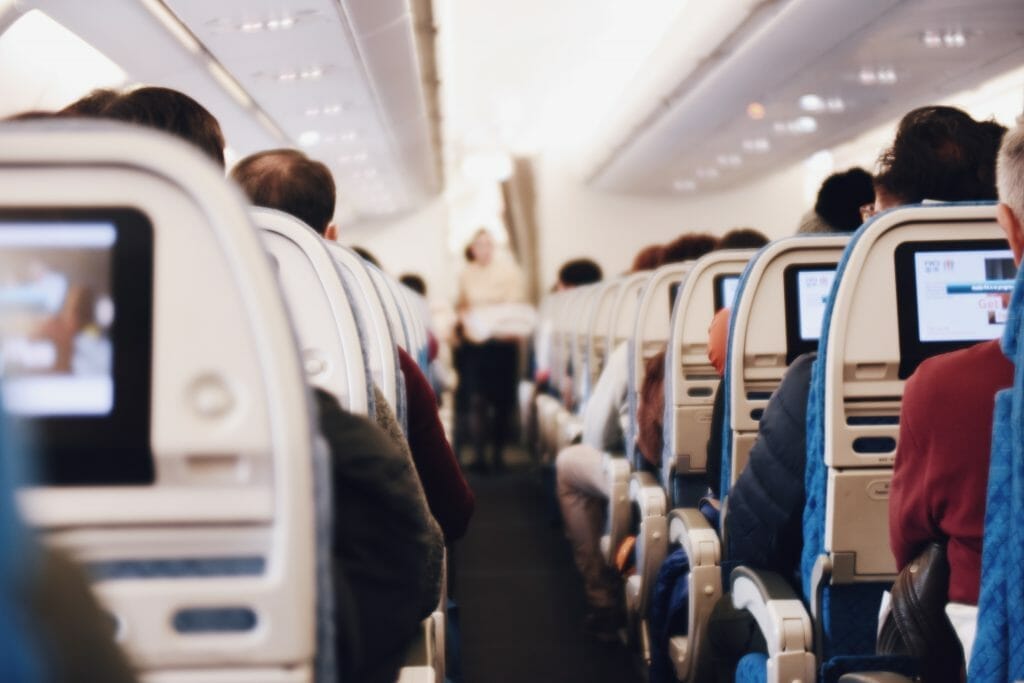 But just in case you've never traveled with EasyJet, RyanAir, Norwegian, Spirit Airlines, or some of the more questionable budget airlines, here's a guide on how to make it through a flight without loosing your cool or stepping off the plane with high blood pressure and a death wish for the person who sat in front of you.
There are also some actionable tips for flying budget airlines below!
If you're hoping for specifically long-haul flying tips, I have those too.
Stage 1: Packing
Packing for a budget airline is a test of your ability to defy the laws of matter in a bag smaller than a loaf of bread.
Taking more than allowed will cost your first born child and last year's paycheck, so the name of game is sort of like playing "Survivor" with your carry-on items.
If it can't prove its worth on the island in 30 seconds or less or takes up too many valuable resources, leave it at home.
If you're smart, you'll wear as many clothes as humanly possible until your shoes no longer fit because you have 36 pairs of socks on.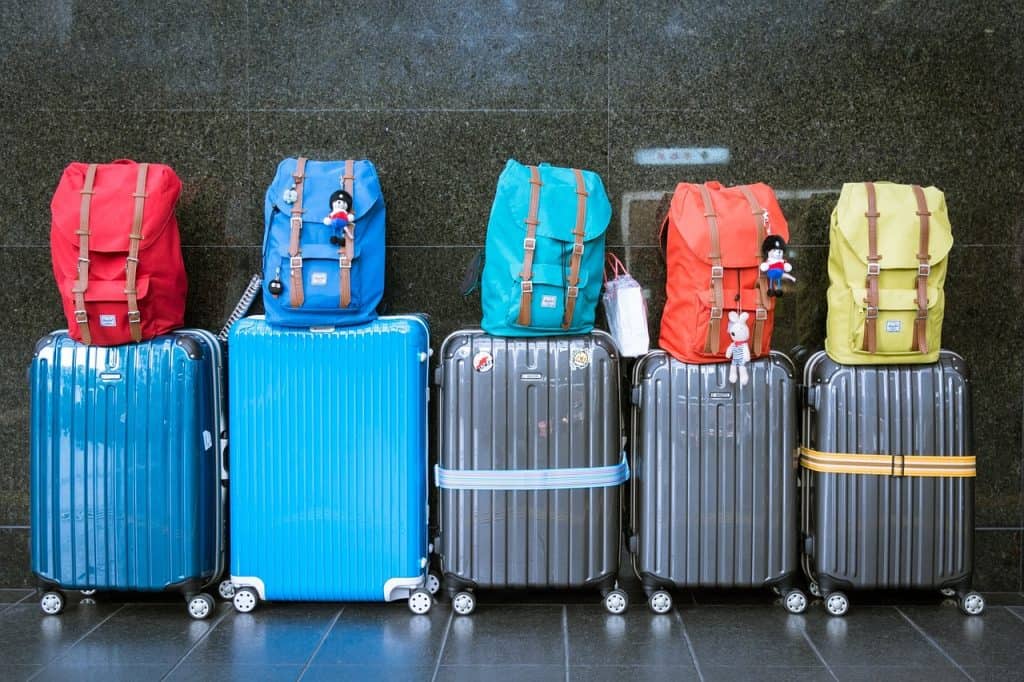 When in doubt, add another layer.
Yes, you look like a complete idiot wearing six sweaters and two pairs of leggings underneath your jeans, but it's far better to have the plane think you're pregnant or stress-eating than to deal with the wrath of checking in a bag.
What to Bring for a Long Budget Flight
First things first, in-flight necessities are crucial for any flight, especially those that may not be equipped with all niceties of a more expensive flight ticket.
And the MOST expensive place to buy any of these necessities is the airport.
Darn you demand economy!
Anyways your best bet is to order in advance so without further adieu:
Sleep mask
If you're going on a flight overseas, like from London to Orlando like I often do, you'll want to provide your own sleep mask for trying to catch a few zzz's while in the air.
Don't let yourself be at the mercy of the light situation on a budget airline!
I often choose not to use in-flight blankets anyway because I'm dubious of their cleanliness, but particularly on budget airlines you may not be provided a blanket on a long haul flight, so if this is important to you, bring it as a carry on.
Nobody wants problems with their legs caused by being in the air for too long or not moving around!
On budget airlines, your seat pitch is going to be smaller too, meaning you have less room to stretch your legs.
One of my top tips for flying budget airlines is to wear compression socks so you don't have to worry about any complications and will enjoy your flight more.
How many times have you found yourself looking for your passport that's gotten hidden deep within your carry-on like 30 seconds before you need to show it?
I find that having a passport holder helps me keep track of my passport better, and we all know you're not flying with a budget airline for the in-flight experience, you're flying to get to your destination – so make sure they let you in!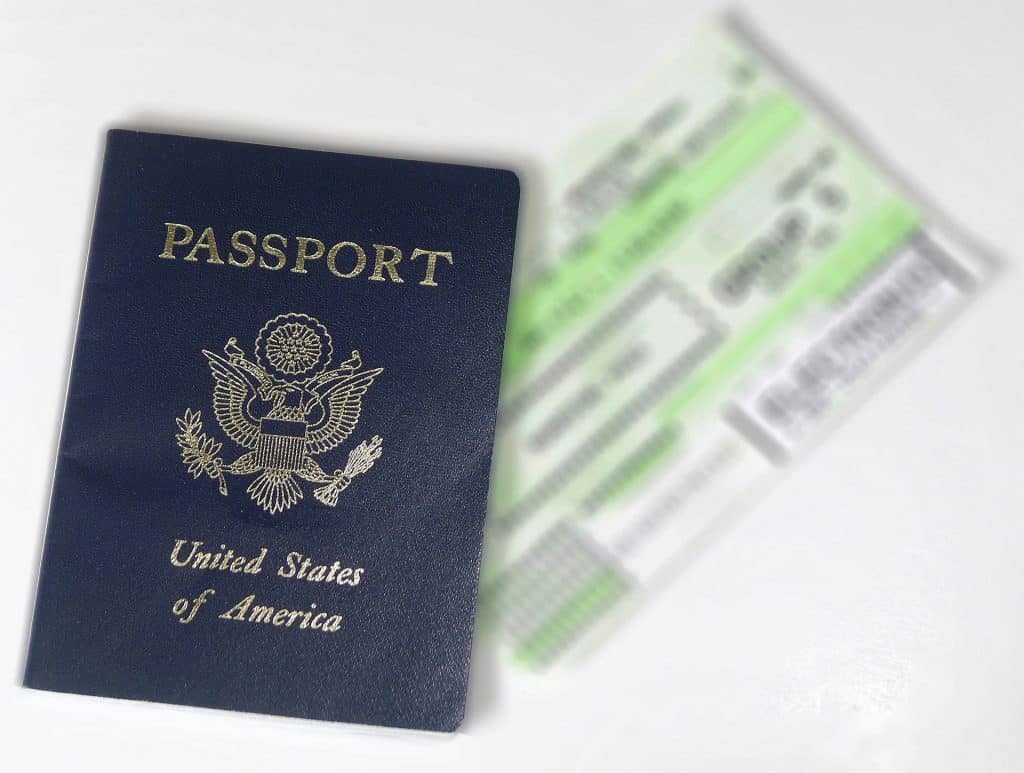 Stage 2: Finding your gate
Finding your gate requires a special kind of athleticism.
Have you ever run a 5K in 6.3 minutes?
No?
WELL HOLD ON TIGHT BECAUSE THIS IS HOW LONG YOU HAVE TO GET TO YOUR PLANE ON THE OTHER END OF THE TERMINAL.
Just ignore the stares of those smug British Airways passengers at Gate 1 whose airline could afford a prime location.
They're just jealous…
…who am I kidding, no one is jealous of you right now.
Own it.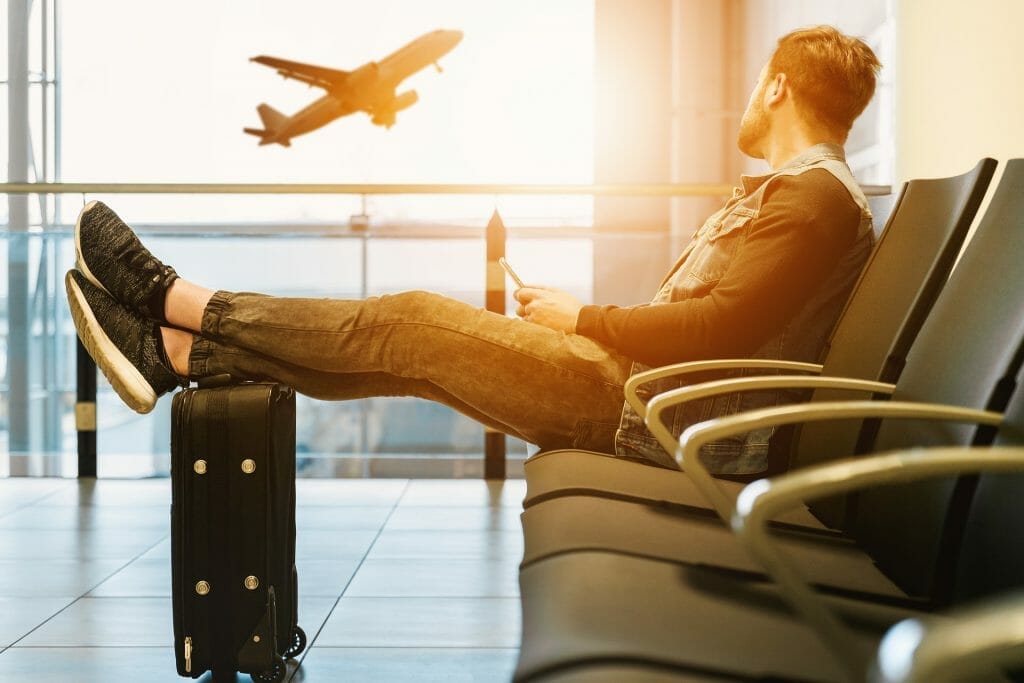 The chances that your plane doesn't even have a real gate and is instead located 200 meters from some random airport door that you have to walk across the runway to are high.
The chances that the flight will be rescheduled last minute or moved to a gate in another terminal 5 minutes before boarding are also high.
Again, these are chances you should be willing to take, but if you're nervous about flying, it helps to get there even earlier.
Stage 3: Lining up
Budget airlines don't usually board from the back of the plane to the front (or front to back).
You just race for your place in line and hope to all that is good in the world that there is room for your physics-defying suitcase you packed earlier.
The rules of etiquette for lining up are simple: there are none.
While common sense and proper queuing may prevail in some instances (especially if you're in a plane full of Brits), sometimes it becomes a free for all and you are left in a heap of rubble wondering how everyone who was behind you 10 minutes ago are now 3rd in line.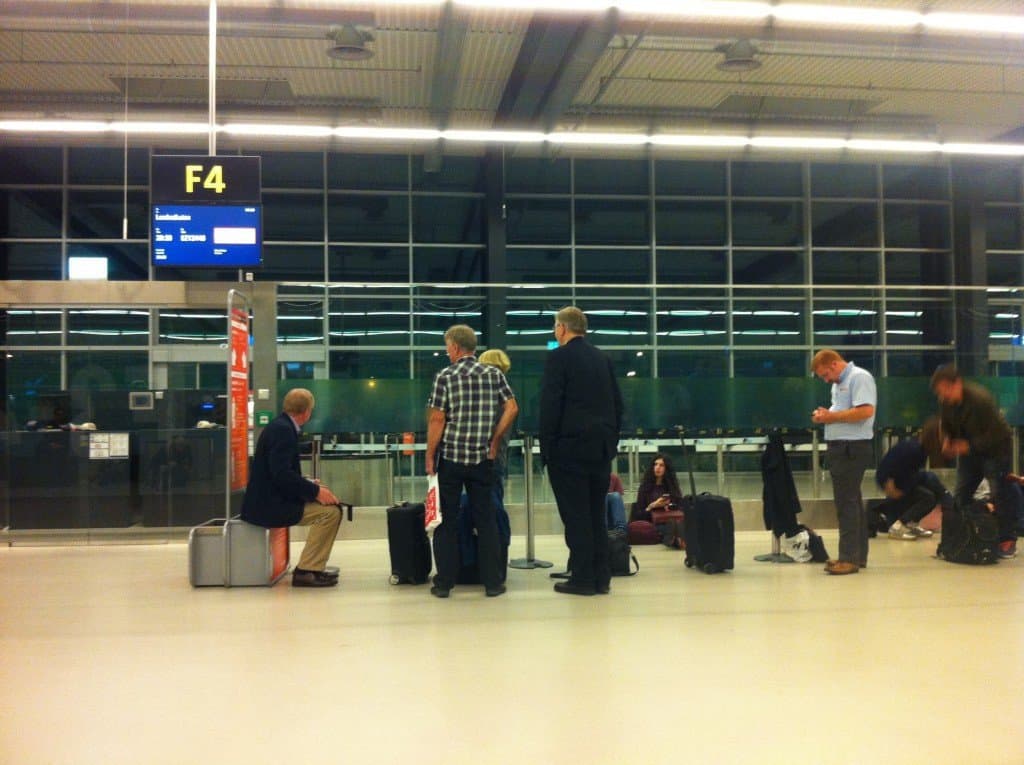 The "Premium" or "Plus" flyers usually have their own line and board first (which also costs extra money), but really, you're all about to get onto a budget flight, so let's not pretend anyone has real superiority here.
Stage 4: Mid-Flight
A budget airline flight is not too different from other airline flights, though if you didn't pack your own snacks and water, you should be prepared to now hand over your second born child for the privilege.
Seriously, the #1 rule is do not assume anything is free.
If those oxygen masks drop, I'd be wary of consuming too much for fear of being billed later.
Depending on the plane, you should also be comfortable sitting unreasonably close to a man, woman, or child you've never met.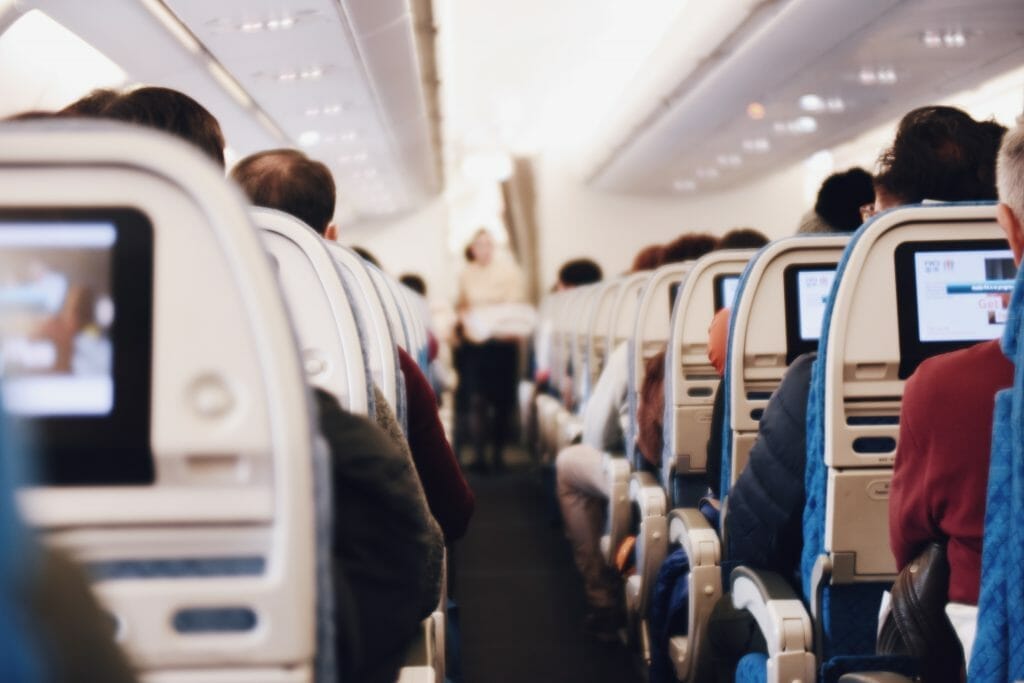 This is a feature across Economy is most airlines, but budget carriers tend to pack you in even more to help them turn a profit.
If you're not looking to chat the whole ride, leave your headphones in from the very first moment.
Chatty Cathy does not take kindly to you cutting her off halfway over the English Channel.
Stage 5: Landing
Now that the flight is coming to an end, it's time to figure out which city you're actually landing in.
I know you bought a ticket to Copenhagen, but don't be surprised when your pilot lands in Malmo, Sweden.
"Oslo-Torp" airport is 73 miles away from Oslo, and London Stansted (a huge hub for budget airlines) is so far from central London that you might as well have just walked.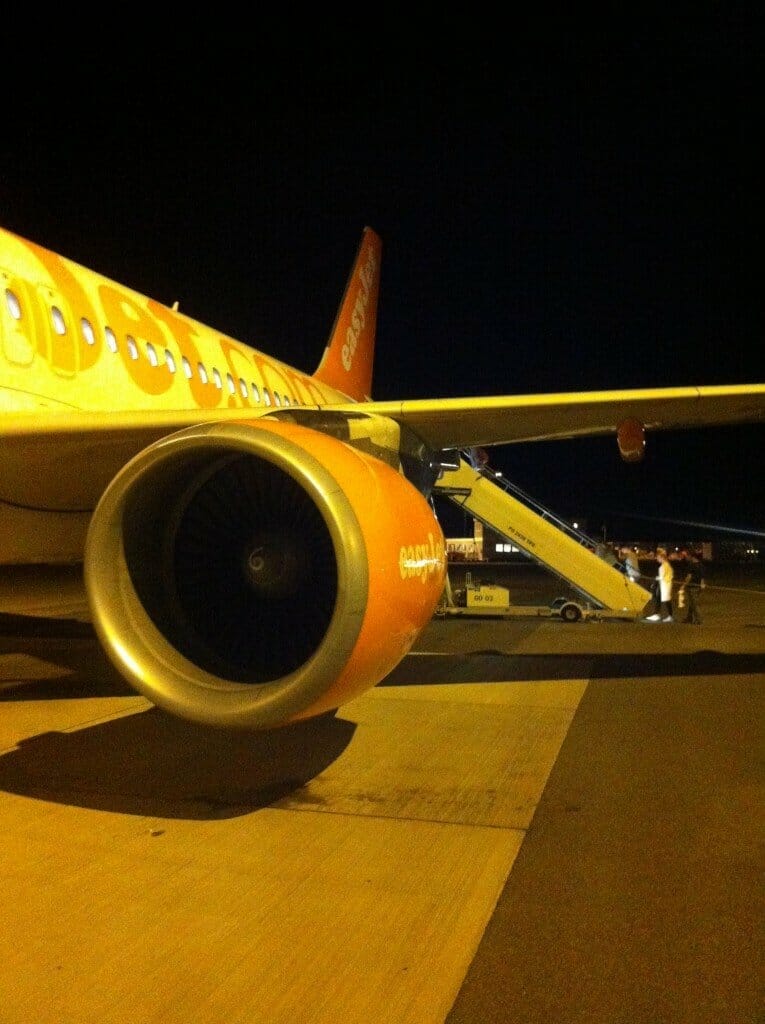 But, again, you get what you pay for, so if you're within two countries of your destination, congratulations, and we hope you had a pleasant tolerable non-panic inducing flight.
Tips for Flying on a Budget Airline
Now that you've had a good dose of the humor it takes to fly a budget airline, it's time for some practical tips for flying on a budget airline that you'll want to keep handy for your next flight, whether that's on Ryanair or EasyJet in Europe or Frontier or Spirit in the US (or others around the world – I'd love to hear what the budget airlines are called near you!)
1. Lower Your Expectations Accordingly
Part of flying a budget airline is managing your expectations.
You're not flying first class on Virgin Atlantic, you're flying economy on Frontier.
If you go in expecting the same quality of service, amenities, in-flight entertainment and more, you'll be in for a rude awakening.
Educate yourself on what to expect on the plane.
Do they have in-flight entertainment?
Do they serve anything for free or should you bring a water bottle?
Is the price of picking your seat included with your fee?
Go in knowing what you're getting, and you'll already be off to a better start.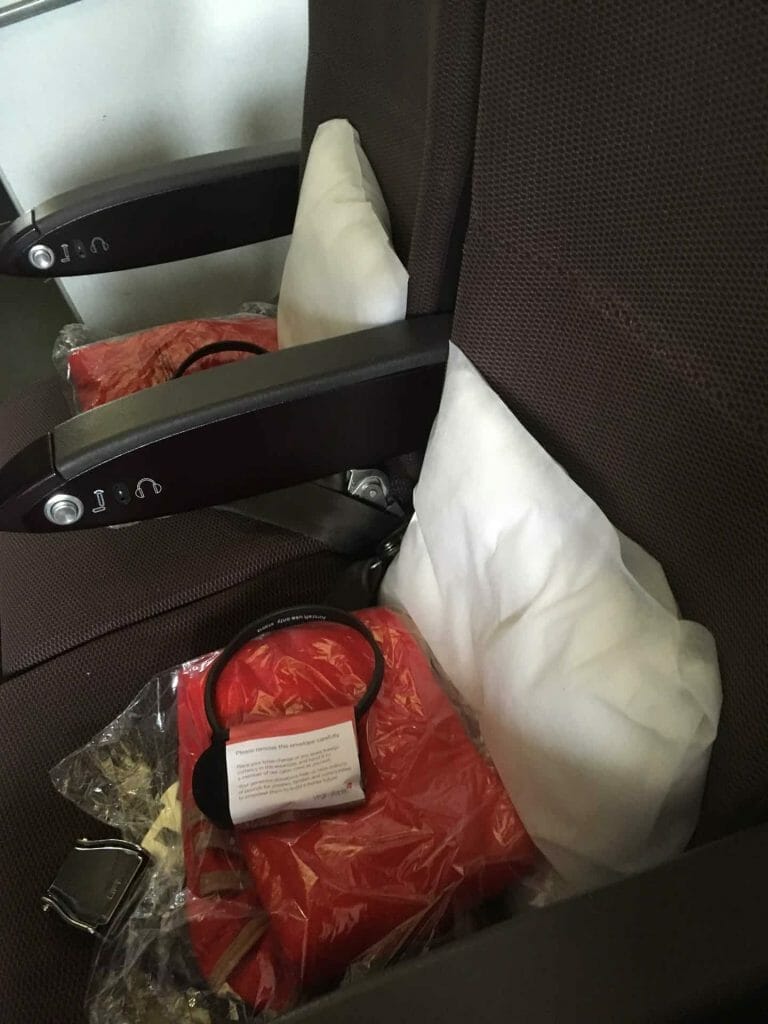 2. Don't Go Over the Luggage Allowance
The best way to end up paying a lot more in fees is showing up to a budget airline with more luggage than you've booked for.
Pay careful attention to the dimensions they lay out in their instructions and how much you have booked.
Sometimes, you're only allowed a very small carry-on (like a purse size) without paying extra.
Other times, you can bring a full suitcase carry-on and no one cares.
Ultimately, you're taking a risk by bringing more luggage than you've booked.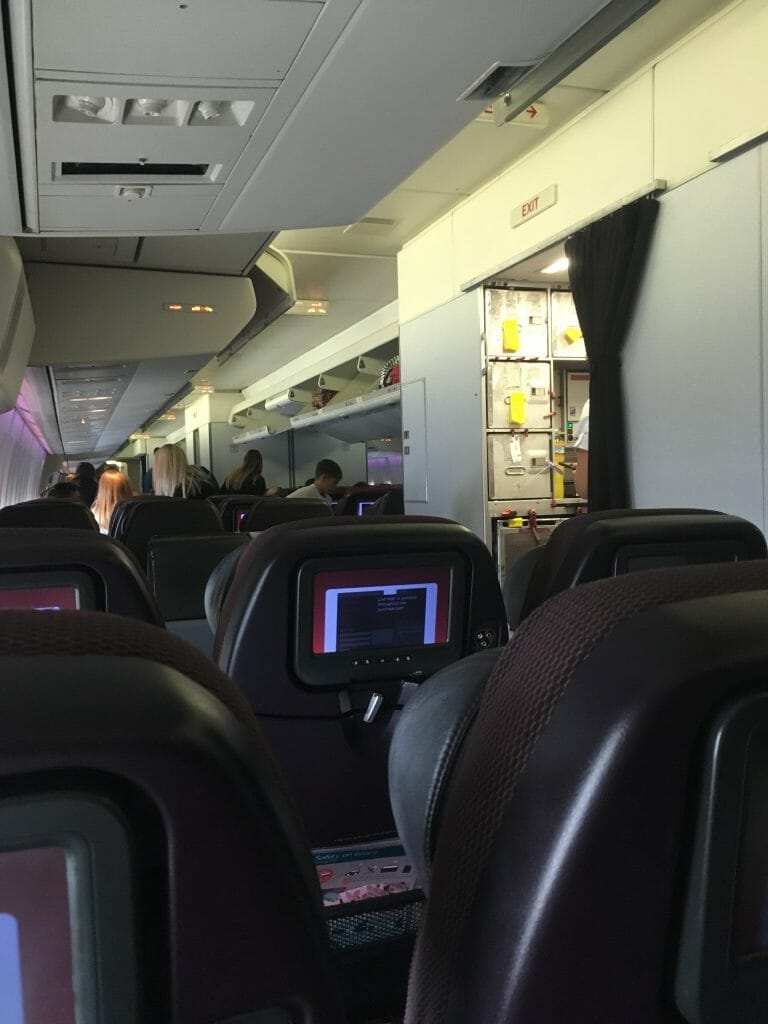 If you want a handy-dandy quick pick recommendation from me, I like the following:
3. Pay the Extra to Pick Your Seat
Unless you're willing to sit in a middle seat in the back of the plane, pay a bit extra to pick your seat.
It's usually not too much more when you purchase it ahead of time, and it will give you peace of mind knowing that you are sitting with your travel companions or in the seat you usually prefer.
A little goes a long way when it comes to flying a budget airline!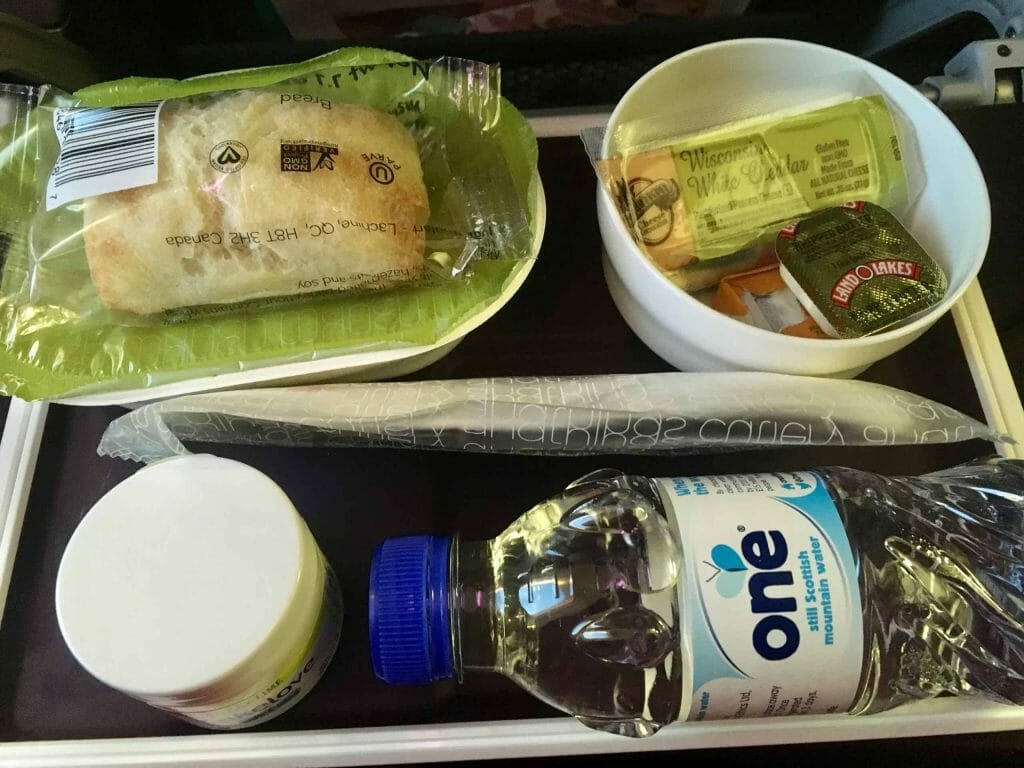 4. Get to the Airport Even Earlier
When flying budget, you should know that the airline hasn't paid for the check-in desks or departure gates to be easy to access.
Often you'll find yourself walking a long way and then taking a bus to the actual plane, or walking out on the tarmac.
We've almost missed more than one flight because we didn't get there early enough and then almost missed the bus to the plane.
Trust me, when flying on a budget airline, earlier is better!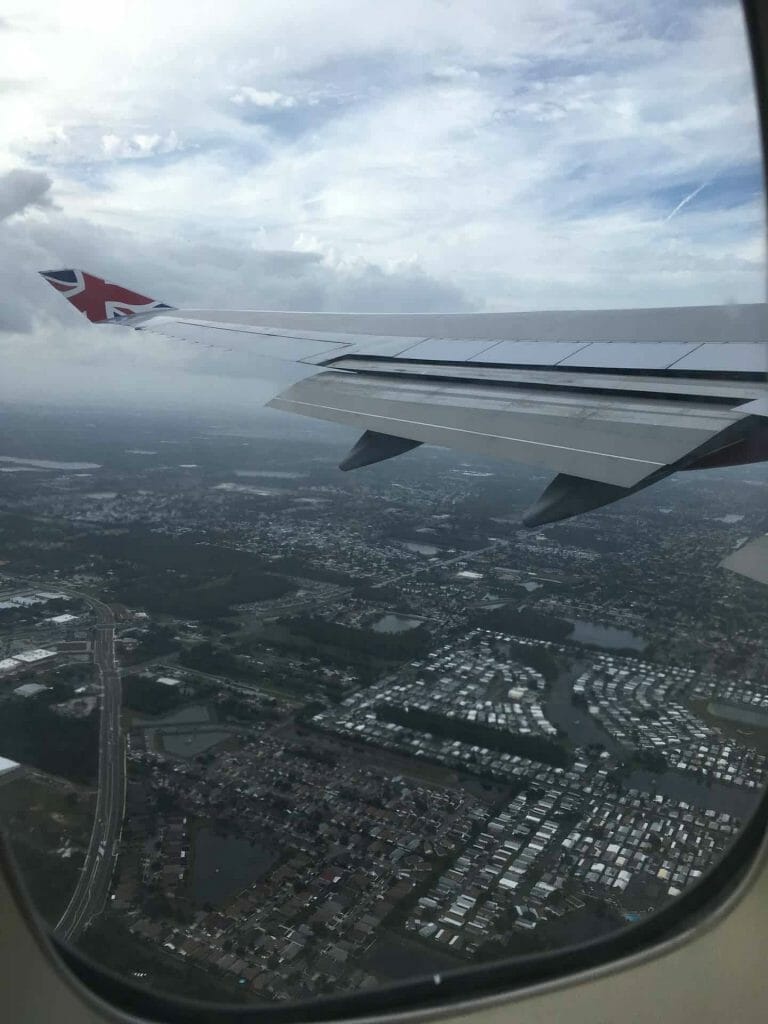 5. Research the Airport Distance and Compare Prices
Sometimes, the airport you're landing in on a budget airline is very far away from the main airport of a city.
In this case, you need to compare prices including the cost it's going to get from the airport to your accommodation.
On that note, you should also do a comparison of more expensive airlines including the things you need to pay to upgrade on a budget flight.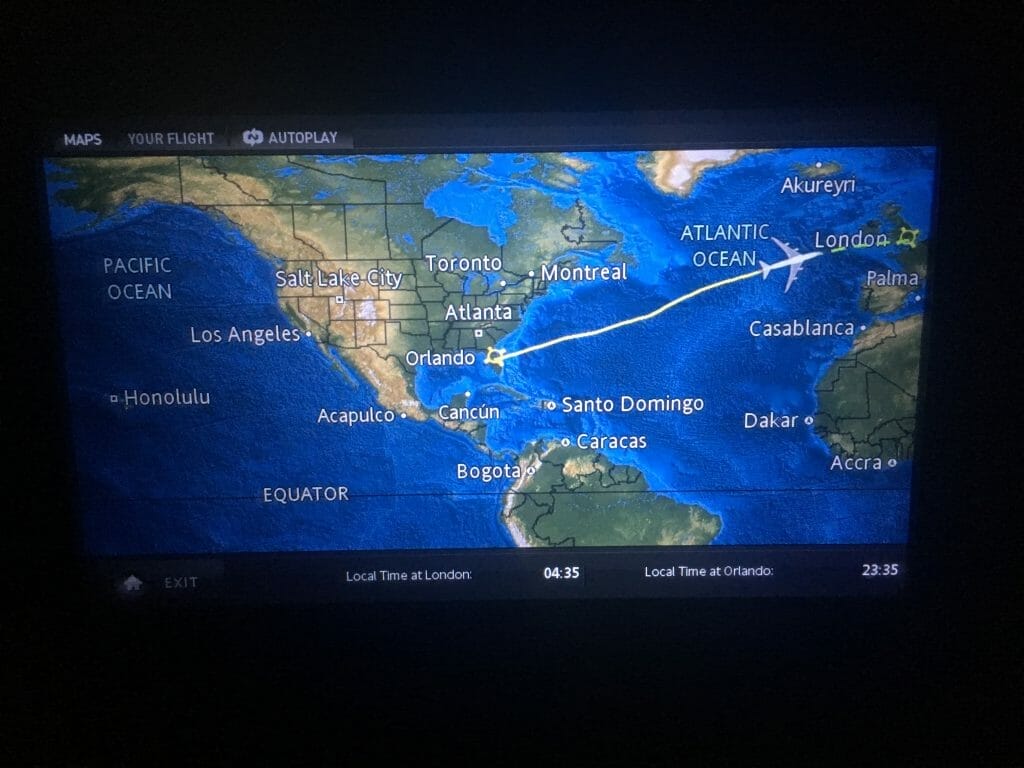 If you have no other choice but to bring 2 bags and need to choose your seat, you may find that you actually save money by going with a more expensive carrier who includes those things in the price of the booking.
6. And most important…plan your entertainment in advance!
Many budget airlines don't have screens built in to their seats with free entertainment.
When you are on a flight for hours on end with nowhere to go, this can be a real problem.
So make sure you have your entertainment plans ready!
Whether it's watching your favorite TV show, a movie you've been meaning to catch up on, a great book you want to read or listen to, you must be prepared!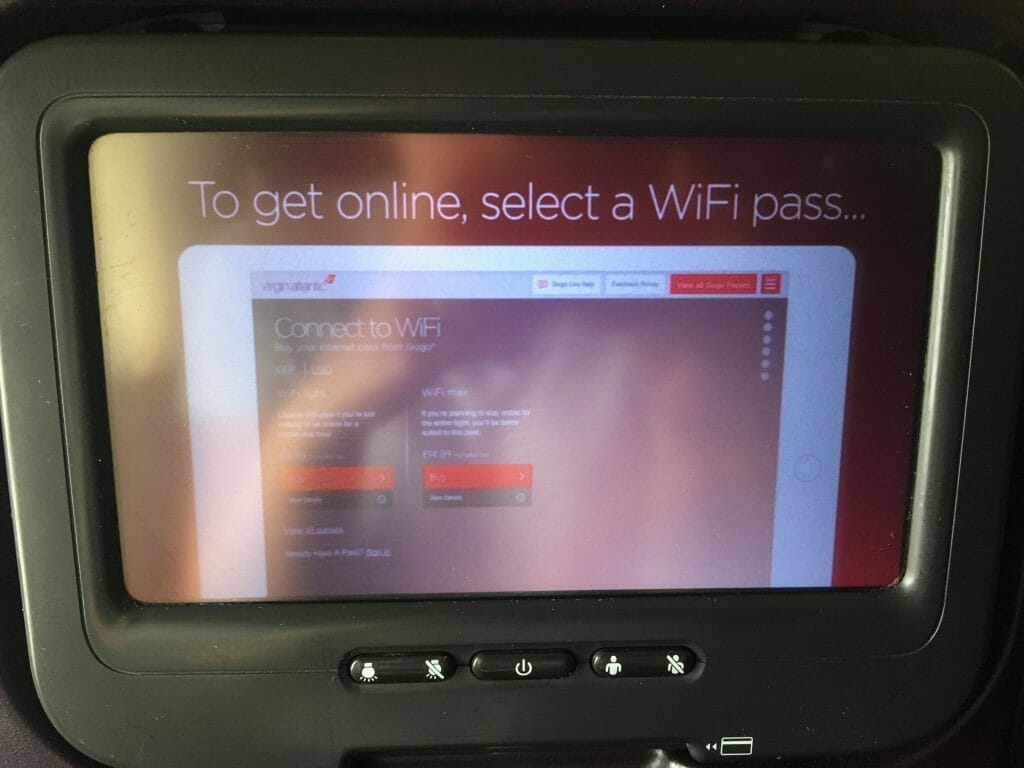 For best results, get yourself:
With most of these options offering you the ability to download things in advance, you won't even need to pay for the in-flight WiFi to get your entertainment.