This post contains affiliate links for which I may make a small commission to help keep the site running. You will not be charged extra for these items had you not clicked the links. Thank you for your help to keep the site running!
Canterbury, England is known around the world for its connection to Chaucer's Tales, its gorgeous cathedral, and its city walls, but you may be surprised at all of the other amazing things to do in Canterbury.
Whether you're visiting on a day trip to Canterbury from London or you're based near Canterbury and just want to explore more of what's on offer, we've put together this list chock-full of the great things to do in Canterbury for families, kids, couples, and every kind of traveler.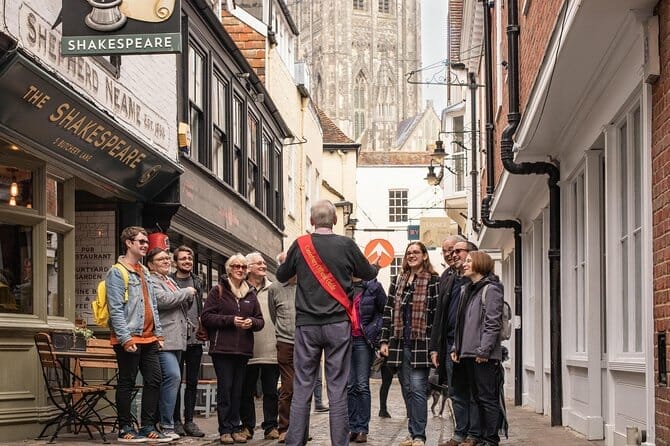 Canterbury Must-Knows (at-a-glance)
Hey! Want more honest UK tips and planning advice? Click here to join my London and UK Travel Tips Facebook group, where I can answer more of your questions!
1. Canterbury Cathedral
Arguably the main attraction in Canterbury, one of the most beautiful places in England, the Canterbury Cathedral is a cathedral visit on a whole new level.
I get a bit bored of cathedral visits in the UK because there are so many (I know how jaded that sounds), but Canterbury Cathedral is the home of the Church of England and it has the home to prove it.
You can tour the cathedral, including the incredible crypt which was about to hold a wedding when we visited so – add that to your list of unique places to get married!
There are also gorgeous gardens, fantastic stained glass and an overall atmosphere of peace that makes this both a historic and memorable place to visit.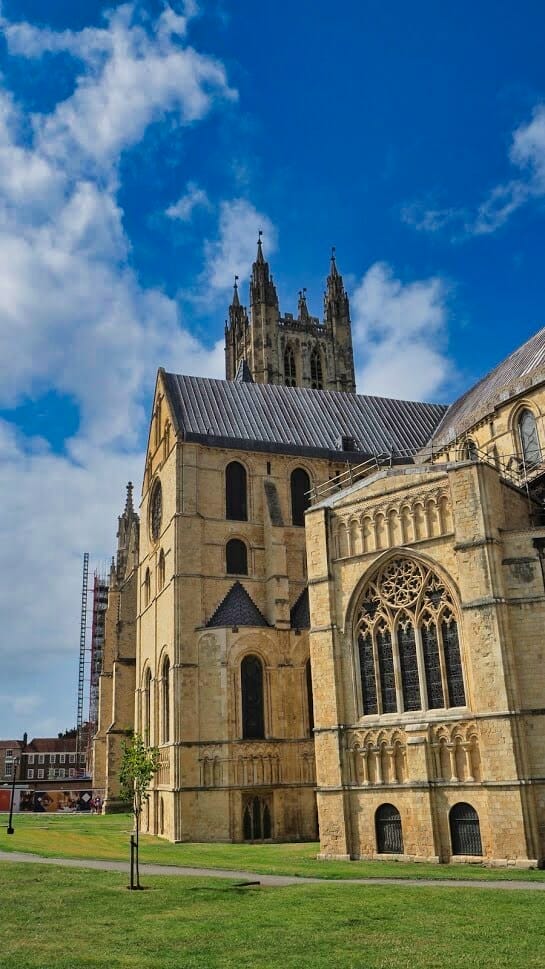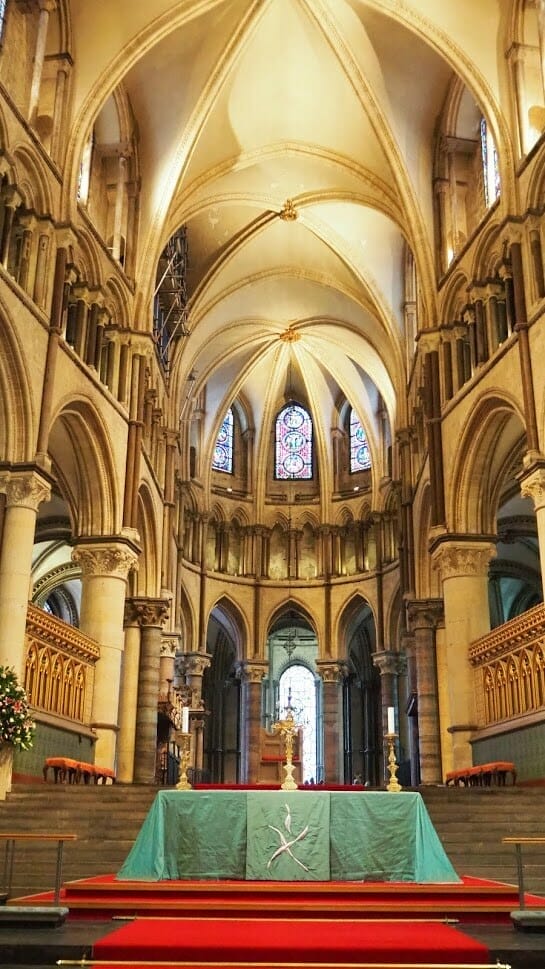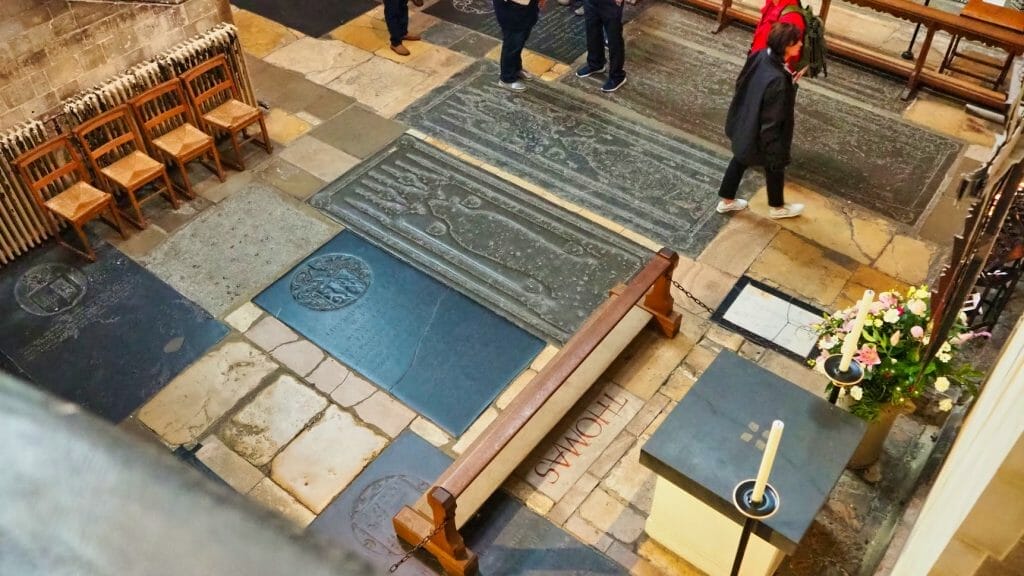 GET A

FREE

UK GUIDE and ACCESS TO MY PLANNING FB GROUP
With 50+ pages of helpful travel tips and the "best of" UK lists, this is your ad-free key to your UK trip.
2. St. Augustine's Abbey
Built around 500AD, St. Augustine's Abbey now stands as impressive ruins but was once built to be a burial place for Anglo-Saxon kings.
In addition to the ruins themselves, there is a fascinating museum on property that you can explore with your entry fee, as well as virtual reality headsets to help you see what the abbey would have been like at its peak.
You have to go outside the city walls to get to the abbey which means it's not always at the top of the list for visitors who don't know about it, but especially on a sunny day, this is well-worth a visit.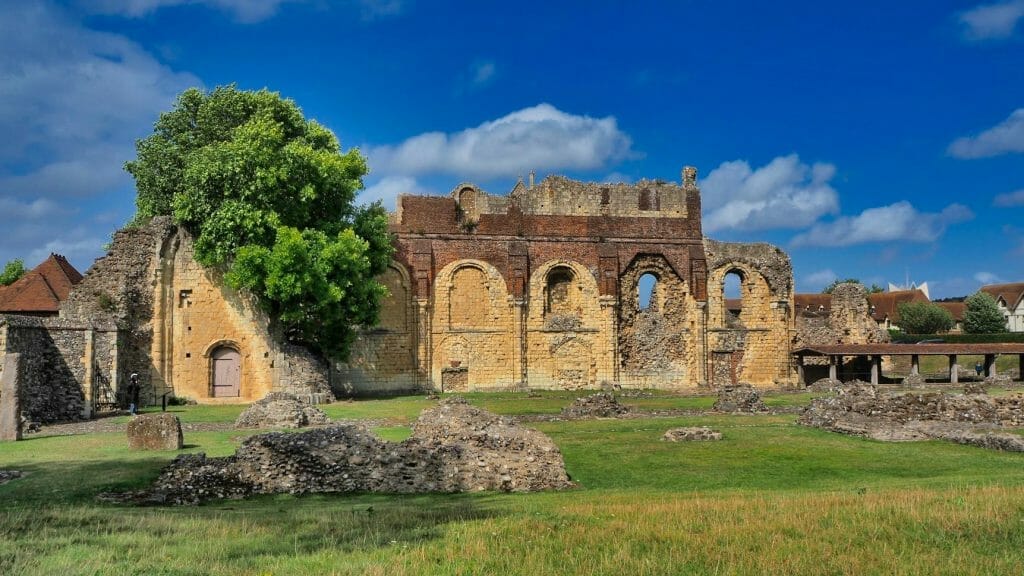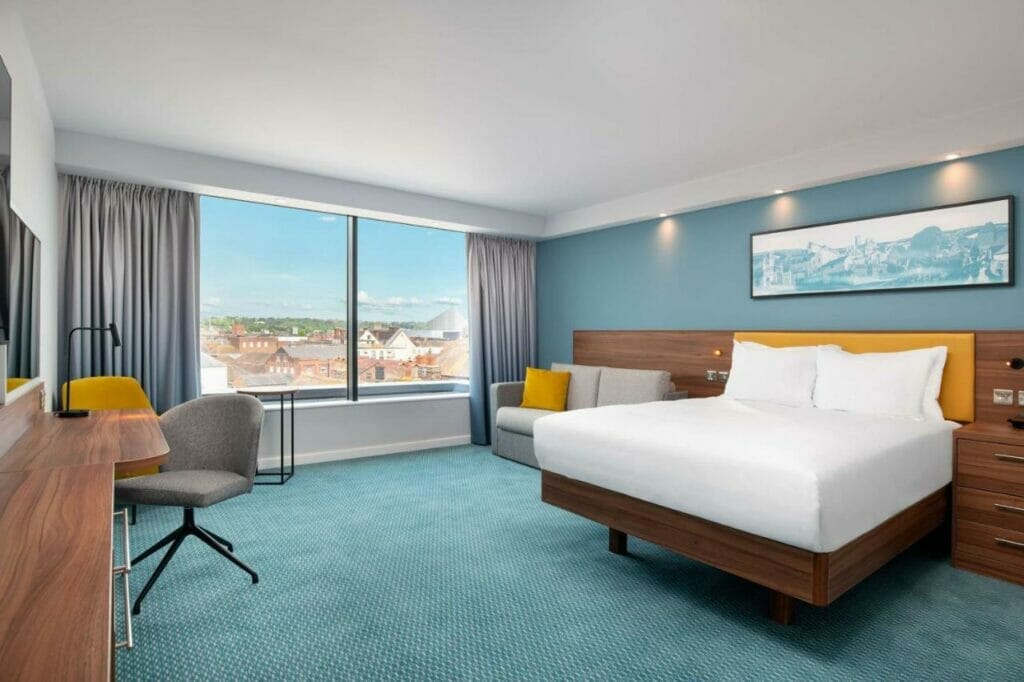 3. St. Martin's Church, Canterbury
One of Canterbury's most historic attractions is actually a fully-functioning church – the oldest church in England to be continuously used for that purpose, as a matter of fact.
St. Martin's Church is located on a hill that overlooks the Cathedral, and it's been used since at least the 6th century, but possibly the 4th century.
The font alone is 900 years old, and some famous residents are buried in the churchyard including the creator of Rupert the Bear, Mary Tourtel.
During visiting hours, you can make a small donation to come in and look around and reflect on its history while enjoying the print-out that explains more about where to look and what each section of the church is made of.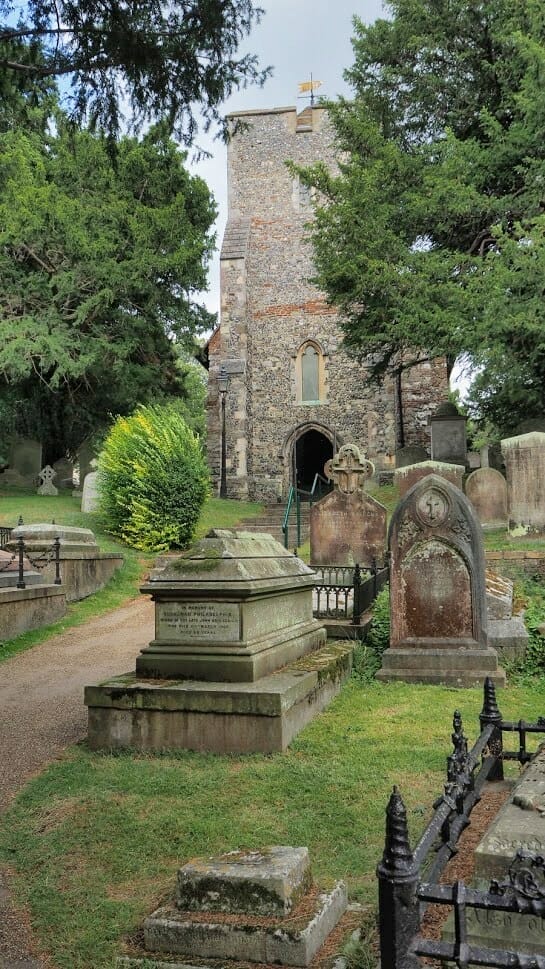 IMPORTANT: are you coming to the UK from abroad?
In case you're reading this from outside the UK and will be a foreign visitor here, you need to know these 2 things to stay safe and save money.
Travel insurance – you need it when going overseas! I use

this site

to get the best quotes and purchase my packages from. Do not skip this – having medical coverage abroad as well as other coverage in case of missed flights, lost luggage, etc is essential. As I said, I have never gone wrong using

this site

.
4. Victoria Memorial Recreation Ground
Bring the kids to run around and enjoy the open space at the Victoria Memorial Recreation Ground.
This recreation ground has fields for various sports, as well as a playground and benches.
There are also walking trails so you can take the dog out for a stroll or go for a jog and breathe in the fresh air.
It's one of the best green spaces in Canterbury when you're looking for "wide and open," which can be a nice relief from the hustle and bustle of a busy day in the city.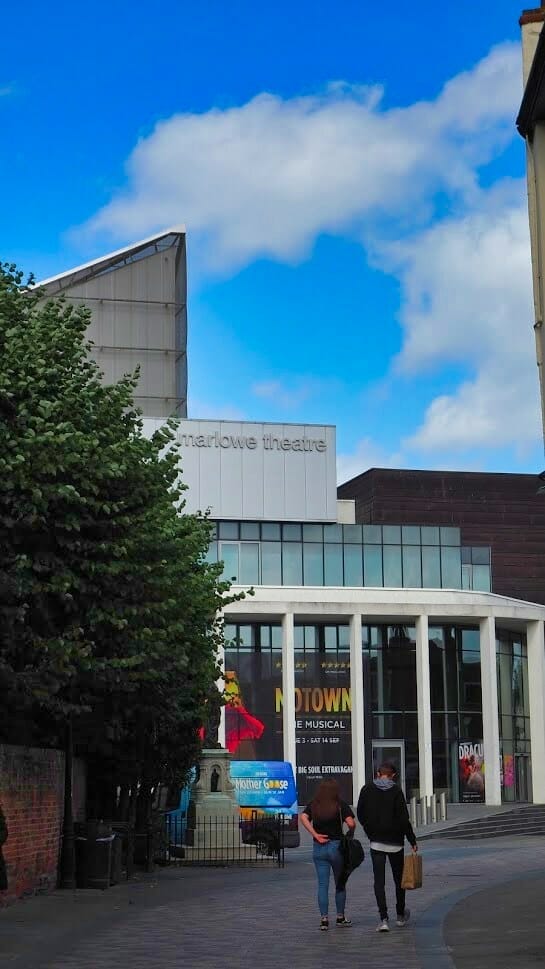 5. Greyfriars Gardens
Hands-down the most peaceful walk in the city of Canterbury, Greyfriars Gardens are lovely gardens that follow a canal through the city.
You can take a boat ride, or just relax with a good book in the gardens and watch the world go by.
The gardens are more tucked away and tend to be quiet out of peak months, so this is a fantastic place to go in Canterbury if you need to take a breather and just connect with nature a bit.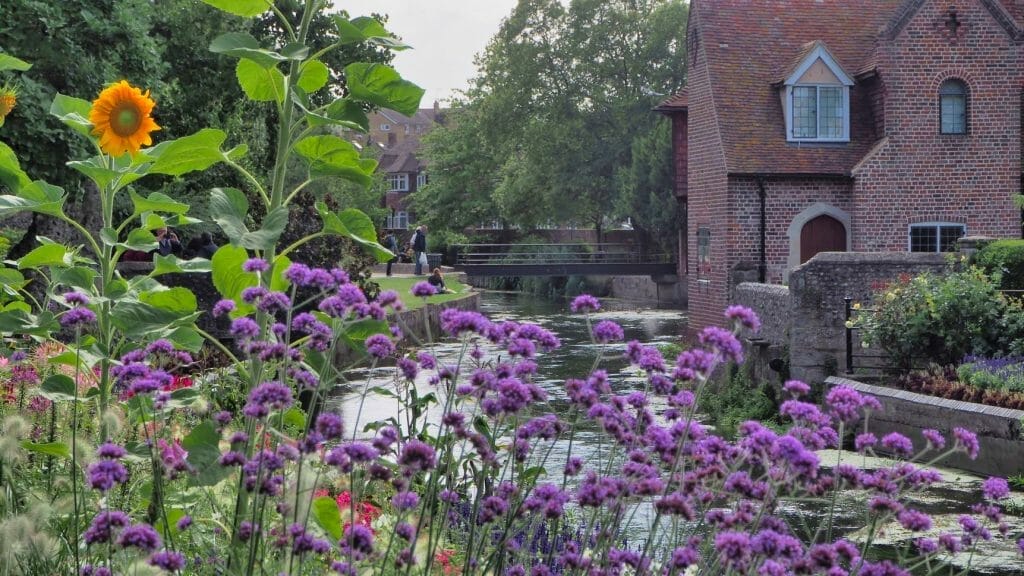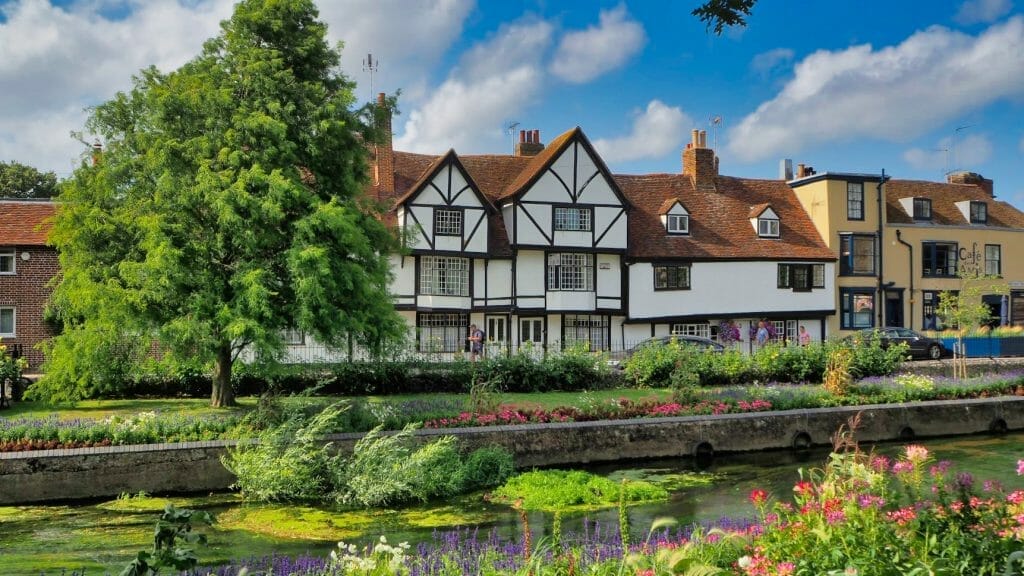 6. The Beaney House of Art & Knowledge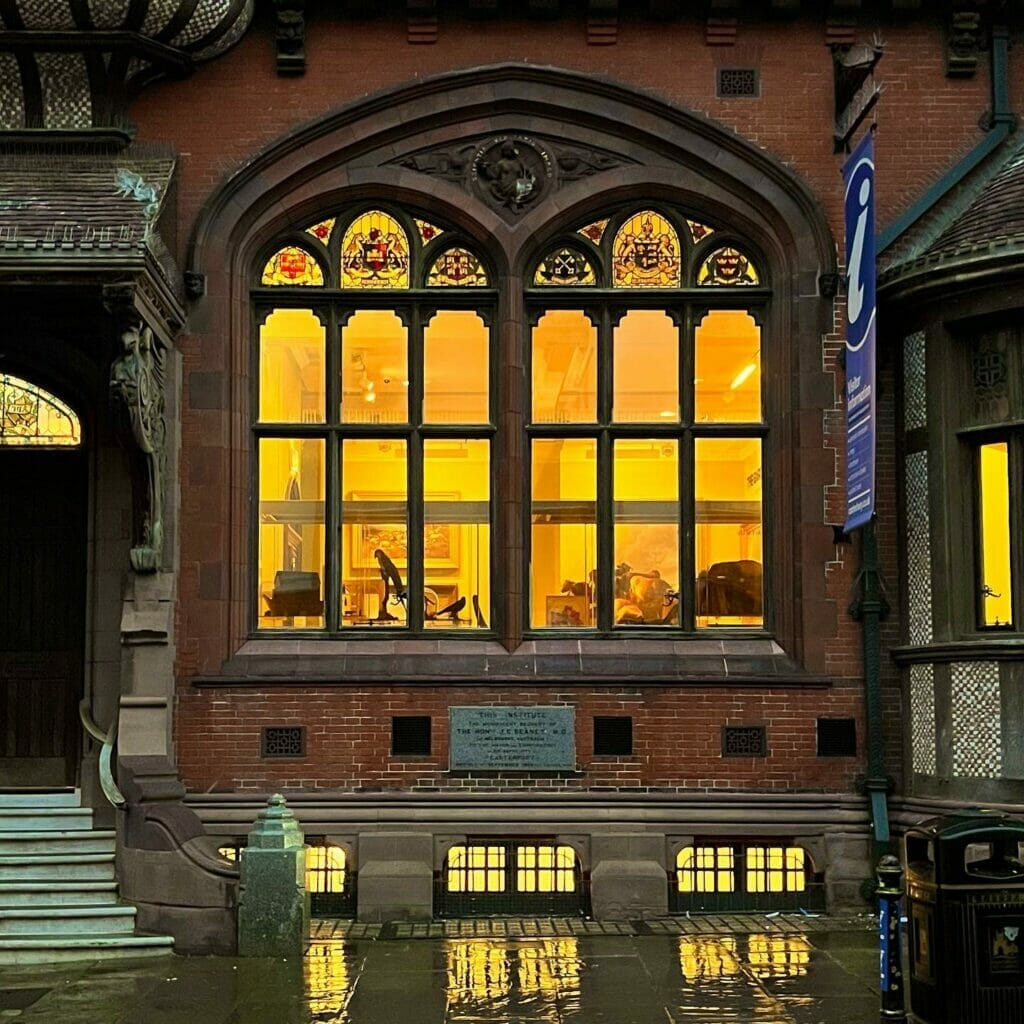 The Beaney prides itself on being a "building for everyone," and that certainly rings true as you walk around.
This is one of the best things to do in Canterbury for inquisitive minds and those wanting to explore a bit more of the world around you.
They've got collections of art from around the world, including an opportunity for kids to dress up and step into some beautiful paintings, as well as exhibitions on natural history and a room dedicated to explorers of years past and the collections they've brought back from their travels.
There's also a fantastic café that you can use to meet up with friends and get a hot drink when the weather outside has taken a turn for the worse (and let's be honest, it's England, so it probably will at some point!)
This city park has been around since the 1500s and provides a stunning view of Canterbury, among other things.
You can also walk along the city walls, which cover one part of the park, and enjoy sitting under one of the lime trees that were planted to help make the park feel separate from the activity of the city.
There's a children's play area and places to eat a picnic so you can take a moment of your summer day to eat here, or just enjoy a stroll through on one of the paths before heading on to your next Canterbury adventure.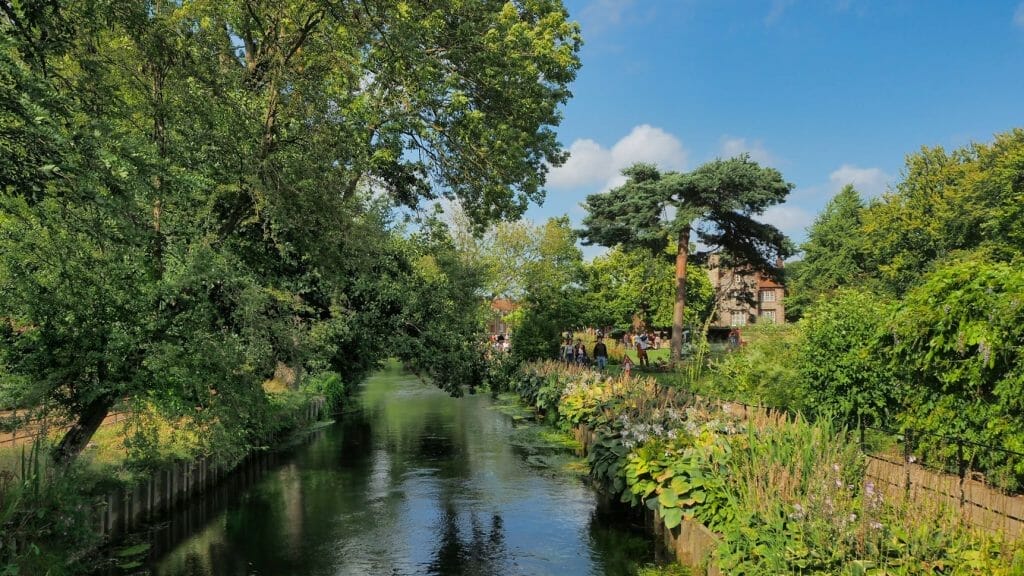 8. Canterbury Roman Museum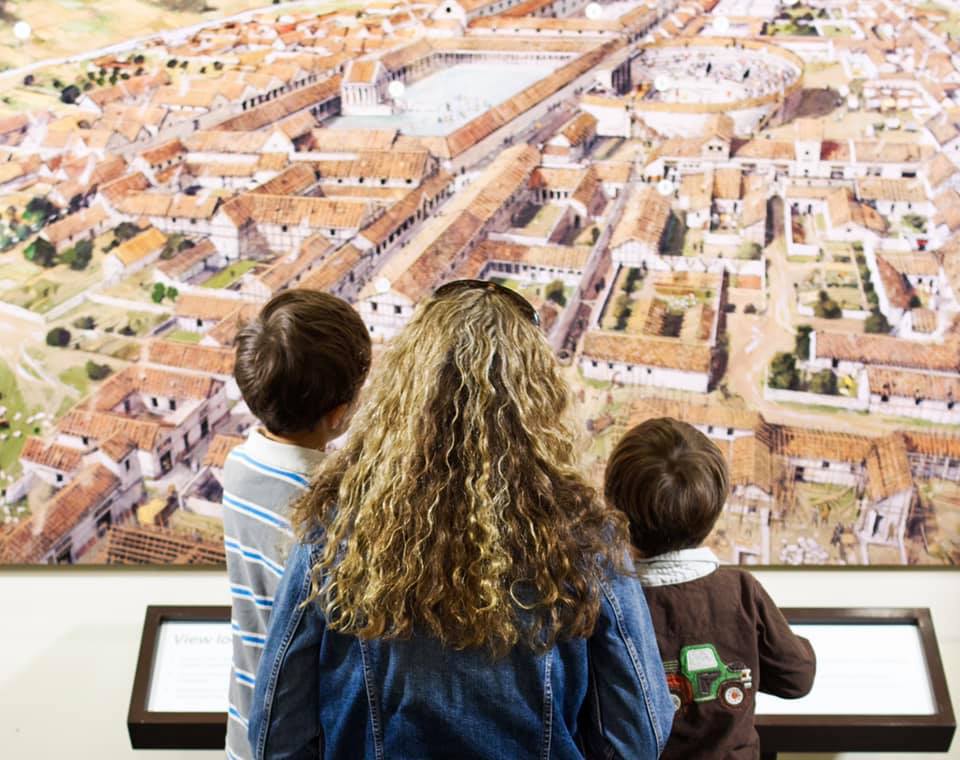 Did you know that Canterbury's history stretches wayyyyy back?
Back to the Romans, actually!
The Roman history in Canterbury was made evident in 1868 when a Roman floor mosaic was uncovered by some workers, and today, we know a lot about Roman Britain.
In the Canterbury Roman Museum, you'll learn about the Roman Town House that was found with underfloor heating (ahead of their time!) and wall paintings, and you can wander through the artifacts to find jewelry, silverware, pottery and more.
9. Take a Boat Ride Down the River Stour
Boating on Canterbury's River Stour has been a popular pasttime for many visitors to Canterbury, and for good reason.
Not only do you get a guided tour of Canterbury's waterways, but it's a relaxing way to sightsee and appreciate the weather when it's good.
After all, cities are built around waterways, and seeing some of Canterbury's most famous attractions from the water is also a fantastic way to get a feel for the origins of the city and how it came to be.
We recommend using Canterbury River Tours to take a trip with an experienced guide who will make sure you're safe and singing Canterbury's praises at the end.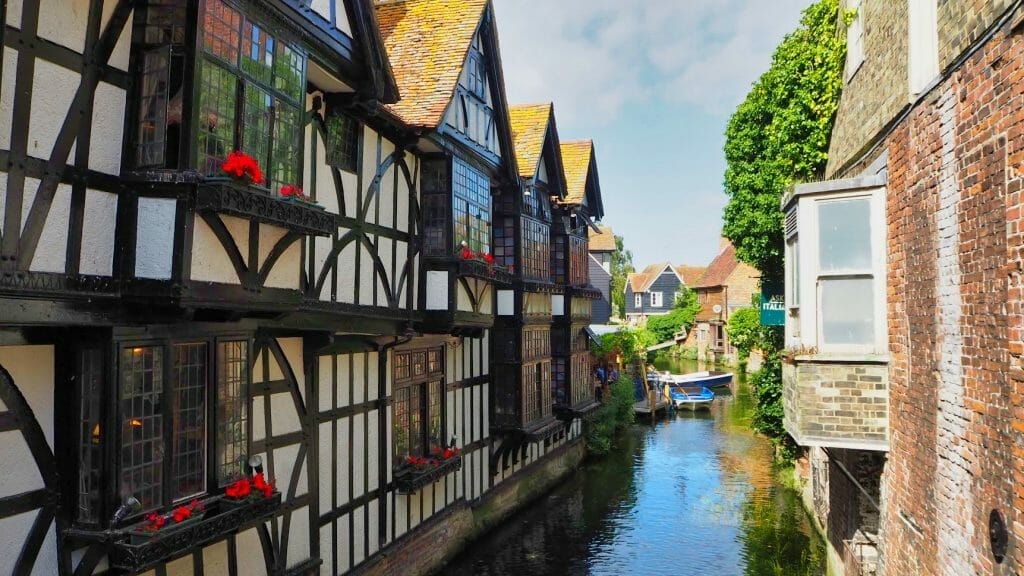 Often used as an event's venue, St. Martin's Priory is one of Canterbury's best conference and wedding destinations and has gorgeous gardens and views of the cathedral from the lawn.
If you're looking to get married in Canterbury, this is the place to do it!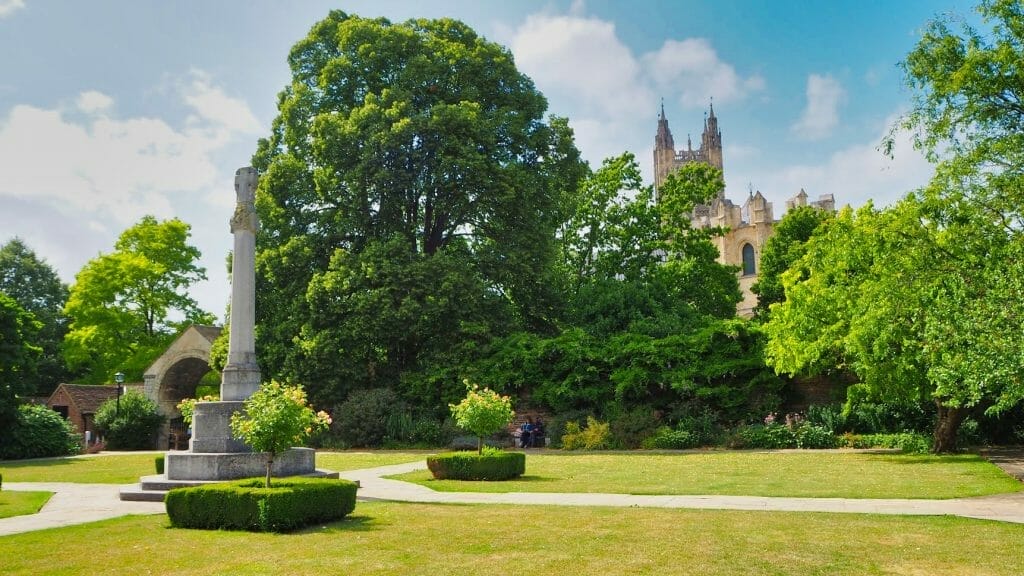 11. Enjoy People-Watching in a Cafe
There are plenty of cafes to choose from in Canterbury, as in many English cities, as there's nothing more British than needing somewhere to duck into when it starts raining or escape the beating sunshine in the depths of summer.
Choose a coffee and tea-filled café with cozy seating, or opt for one of my favorite places, Creams Café which features excellent desserts including gelato, waffles, and crepes and some savory options if your sweet tooth isn't as strong as mine.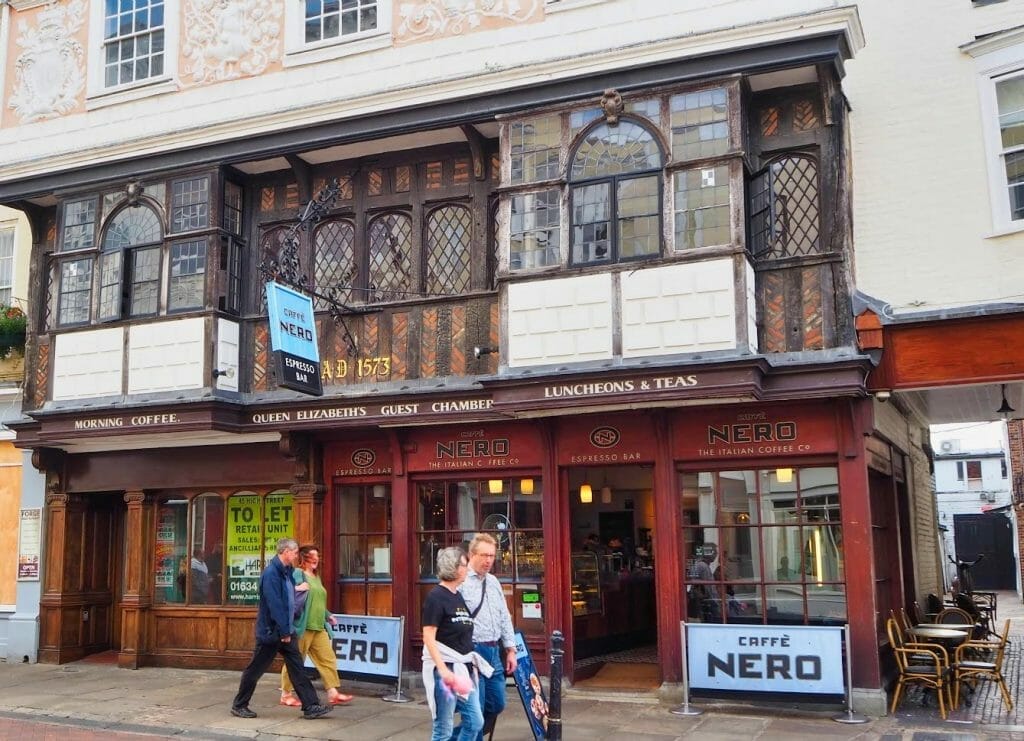 12. Settle Down in a Cozy Pub
When it comes time to eat in Canterbury, opt for a cozy pub in the city center for authentic British cuisine and the chance to try some favorites like meat pies, fish and chips and yorkshire puddings.
Some popular options include The Foundry Brew Pub which focuses on providing a casual atmosphere to enjoy some great drinks, the Old Buttermarket which features real ale and a classic British menu, and the Shakespeare, which not only has a great name, but also a wine bar!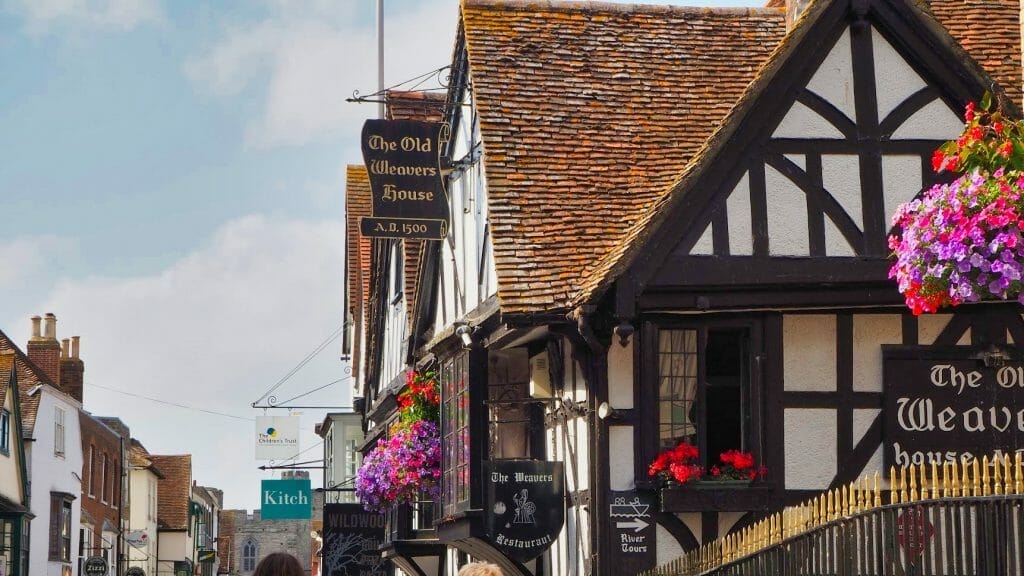 13. Enjoy the View from Bab's Hill
There's not much to do from Bab's Hill besides enjoy the view of Canterbury, but that's enough for us!
This green space on Spring Lane is one of those "bucketlist Canterbury" things to do to say that you've truly seen the whole city.
14. See the Medieval Gates
Part of the Canterbury walls are the medieval gates dotted around the city that would have acted as gatehouses to let people into and out of the city.
Today, the Westgate is the largest surviving city gate in England and one of Canterbury's most well-known landmarks.
In addition to having a road that still goes through it, there's also a small museum about the gates.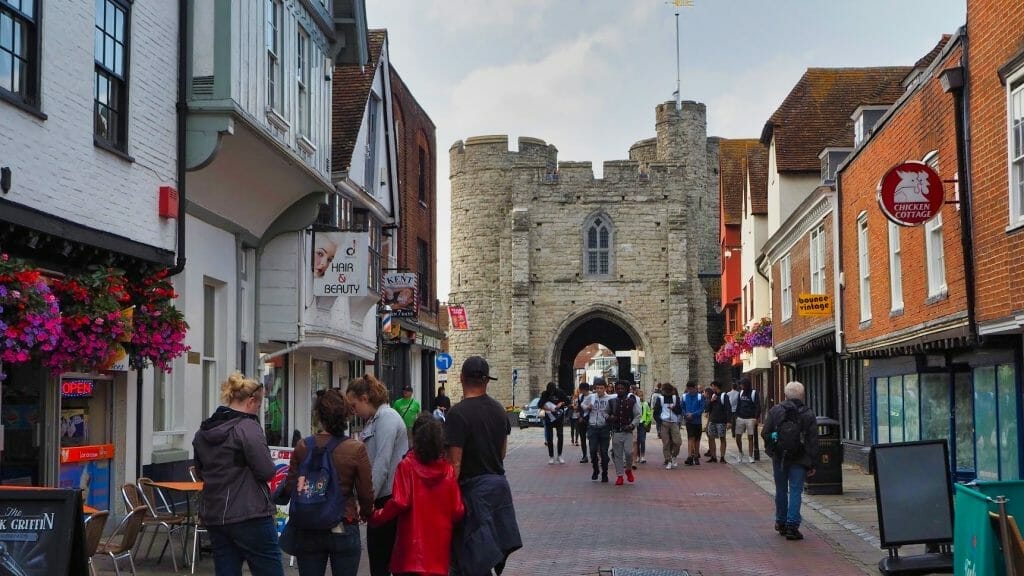 One of the coolest things to do in Canterbury for history lovers is to check out the remains of the Eastbridge Hospital of St. Thomas the Martyr.
This small building houses some fascinating history as it was a welcoming place for pilgrims who were visiting the tomb of St Thomas Becket.
In fact, that's where the "hospital" comes from – not a medical term, but a place of "hospitality."
Check out the chapel, and then take a moment to appreciate the fact that the River Stour actually runs underneath the building!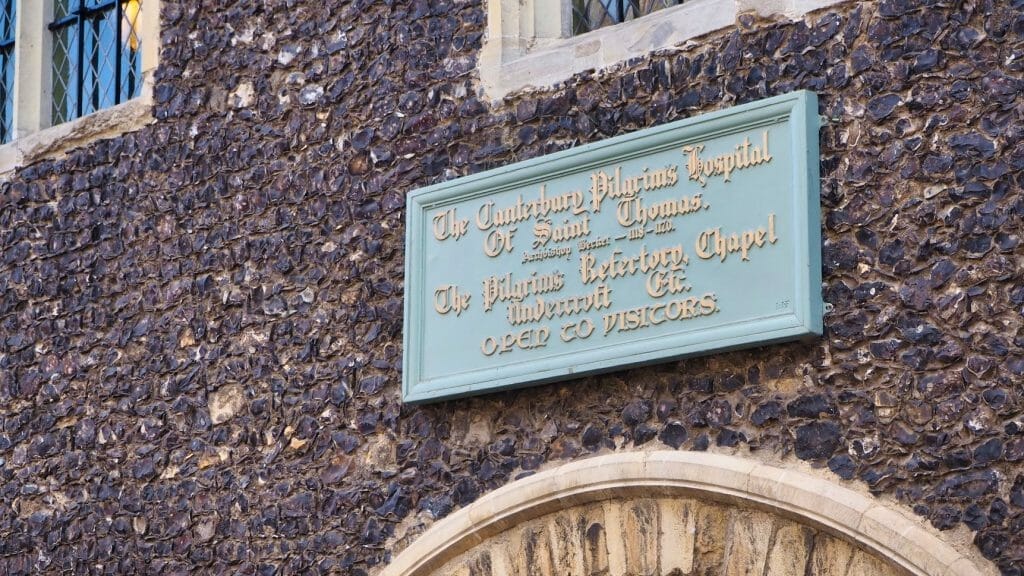 16. Toddler's Cove Playground
Sometimes, you just need things for kids to do in Canterbury that include them running around crazy and exhausting themselves for bedtime.
No judgement here.
Take the little ones to the Toddler's Cove Playground to watch them jump, spin, run, walk, and climb all over this fantastic play equipment.
You'll find slides, ramps, climbing equipment and hide and seek spaces that will keep them entertained for long enough for you to catch your breath.
17. Take a Spooky Ghost Tour
Ready to learn all the medieval hauntings all around Canterbury?
Join the Canterbury Ghost Tour and you'll be led through the darkened streets by an experienced ghost guide who will tell you all of the gory and gruesome ghost stories that Canterbury has to offer!
Not only will you be scared, but you'll also be entertained and, in many ways, educated about the history of this fascinating city.
You can either take the tour by itself, or turn it into a whole evening and book a tour with a meal to celebrate a birthday or other event – because what says "congratulations?" like dodging ghoulish spirits on your way through the city?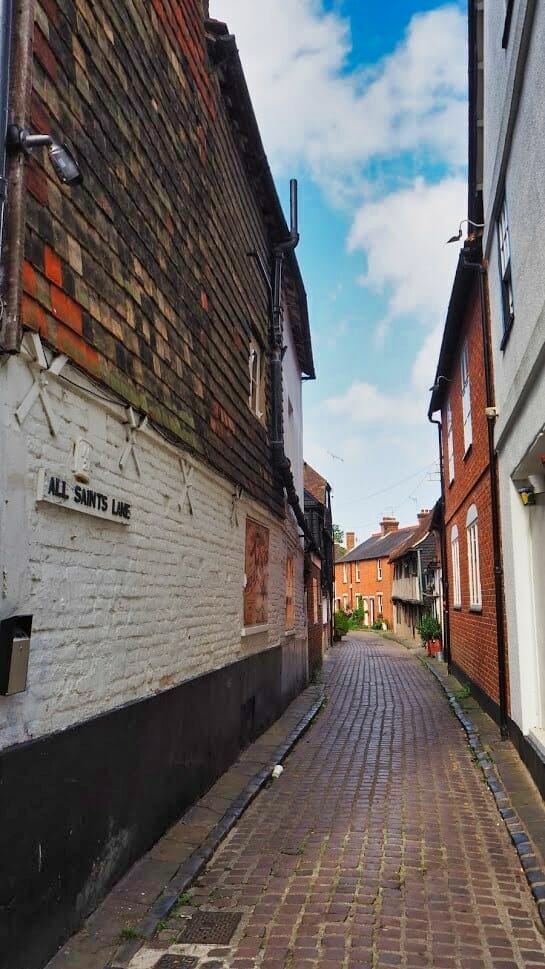 18. Greyfriars Chapel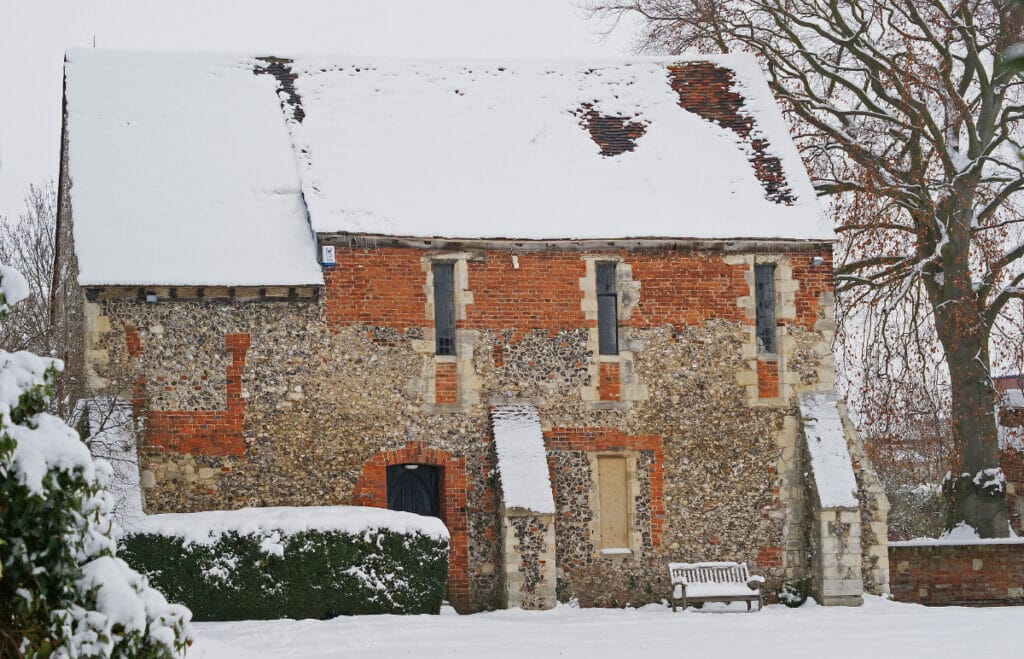 Built in 1267, Greyfriars Chapel was part of the first English Franciscan Friary and is thought to have been the guesthouse.
Much of it was dilapidated and worn down, but there was a reconstruction done in 1919 and today you can attend a service in the chapel on a Wednesday.
Whether you have limited or extensive knowledge about Freemasonry, this small museum is the perfect way to learn more as it's only a few minute walk away from the Westgate and it's staffed by helpful volunteers willing to answer all of your questions about the Freemasons and their history.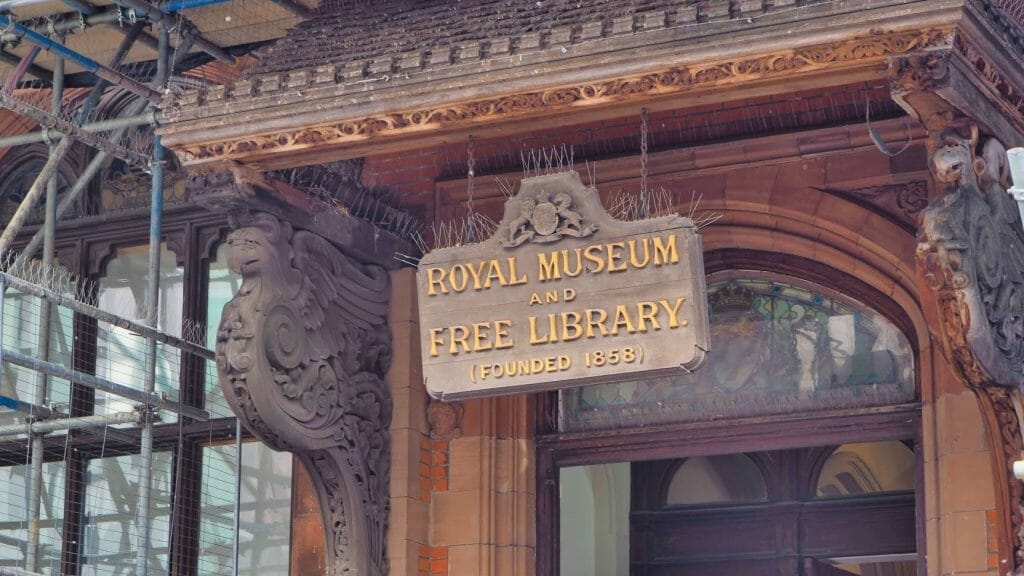 It's no secret that I love an Escape Room, and particularly one that has a historic twist to it!
One of the best things to do in Canterbury for families and groups is Escape Kent.
Each room is brilliantly decorated and created to give you an awesome escape room experience – the rooms are rated as 5 stars in TripAdvisor and Escape Kent has won plenty of awards for their work.
Oh, and if you've never done an escape room before, you should know 2 things.
One: you'll eventually be let out even if you have to do the walk of shame in failing to get out yourself.
Two: make sure you really like your friends and family you do this with because you'll want to make sure your relationship can survive the frantic pressure of solving puzzles and clues while your best friend shouts at you to hurry up!
21. Do Some Shopping at Boutique Shops
Head to the high street and you'll find lots of lovely boutique shops to help you have a full shopping day out in Canterbury.
From clothing to homegoods to pottery, Canterbury supports individual businesses and unique shops that you can't find anywhere else in the world.
I particularly enjoy the Whirligig Canterbury Toy Shop.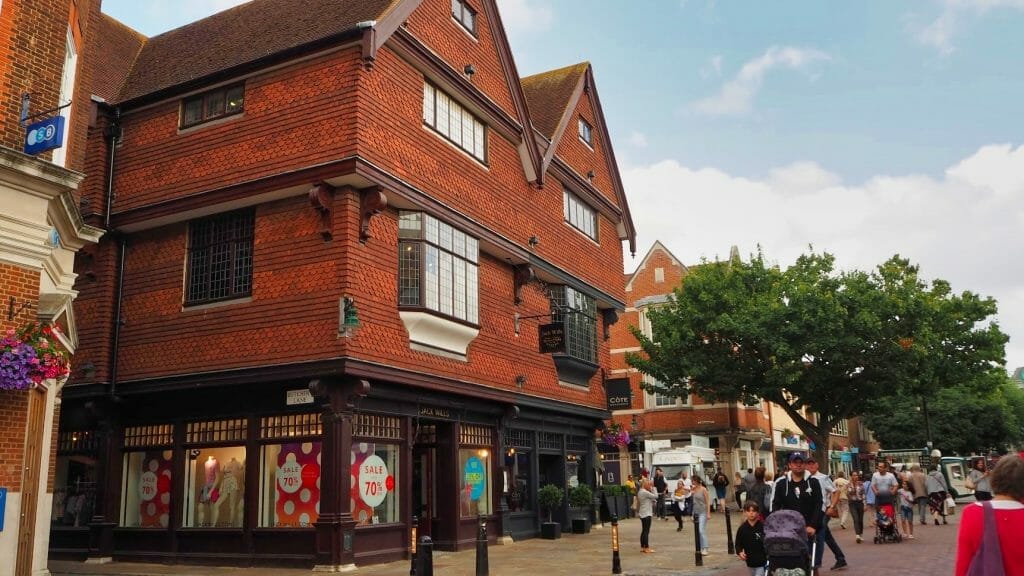 Run by Art in Canterbury, this lovely building hosts exhibitions and art classes you can check out.
There are also some seasonal exhibitions including crafts and photography.
If you want to get involved in Canterbury's art scene, this is the place to do it!
UK Travel Planning Guide: the FAQs
🏥 Should I buy UK travel insurance?
Absolutely yes. Basic coverage is not expensive, and as a visitor you are NOT covered under the NHS. Compare policies and prices with Travel Insurance Master here, a big name in the travel insurance business, and cross that off your list.
🔌 Do I need travel adapters for the UK?
Yes, you do, otherwise you won't be able to plug in your electronics/phone/lifelines. I recommend this one, which is all-in-one so you can use it in other countries.
🚗 What do I need to drive in the UK?
The first thing you need to check out if you're planning on renting a car in the UK is this guide to driving in the UK for visitors – the roads, signs, and driving experience will likely not be what you're used to and it's essential to prepare yourself to stay safe and aware.
🛌 What's the best way to book hotels in the UK?
For UK hotels, Booking is the best site as it offers free cancellation on many properties. If you want an apartment, I always recommend VRBO over AirBnb.
📳 Will my phone work in the UK?
Yes – if you set it up right. Check out my guide on making your foreign phone work in the UK to ensure that you get the type of service you need.
🚿 Can I drink the water in the UK?
Yes, UK water is great and perfectly safe. But drink out of taps in any kitchen or use water fountains. Double check before drinking out of the taps in hotel bathrooms, though, as they may be on a different system.