This post contains affiliate links for which I may make a small commission to help keep the site running. You will not be charged extra for these items had you not clicked the links. Thank you for your help to keep the site running!
Ever woken up to the sound of roaring lions?
Or enjoyed a full course meal in a zoo after hours?
Or slept in a glamping hut on the Dunstable Downs on an overnight retreat at Whipsnade Zoo?
Well, you should.
And I mean, now.
Not yesterday, not today.
BOOK NOW.
I have no affiliation with Whipsnade Zoo and I am not getting paid in any form to say this.
This is just me being excited about our Lookout Lodge experience because, as we'll find out more in this Lookout Lodge at Whipsnade Zoo review (hey, that rhymes), it is a seriously incredible experience for animal lovers (also you can check out my general review of ZSL Whipsnade Zoo as well because we love it).
It's also one of the best things to do near Buckinghamshire in the summer.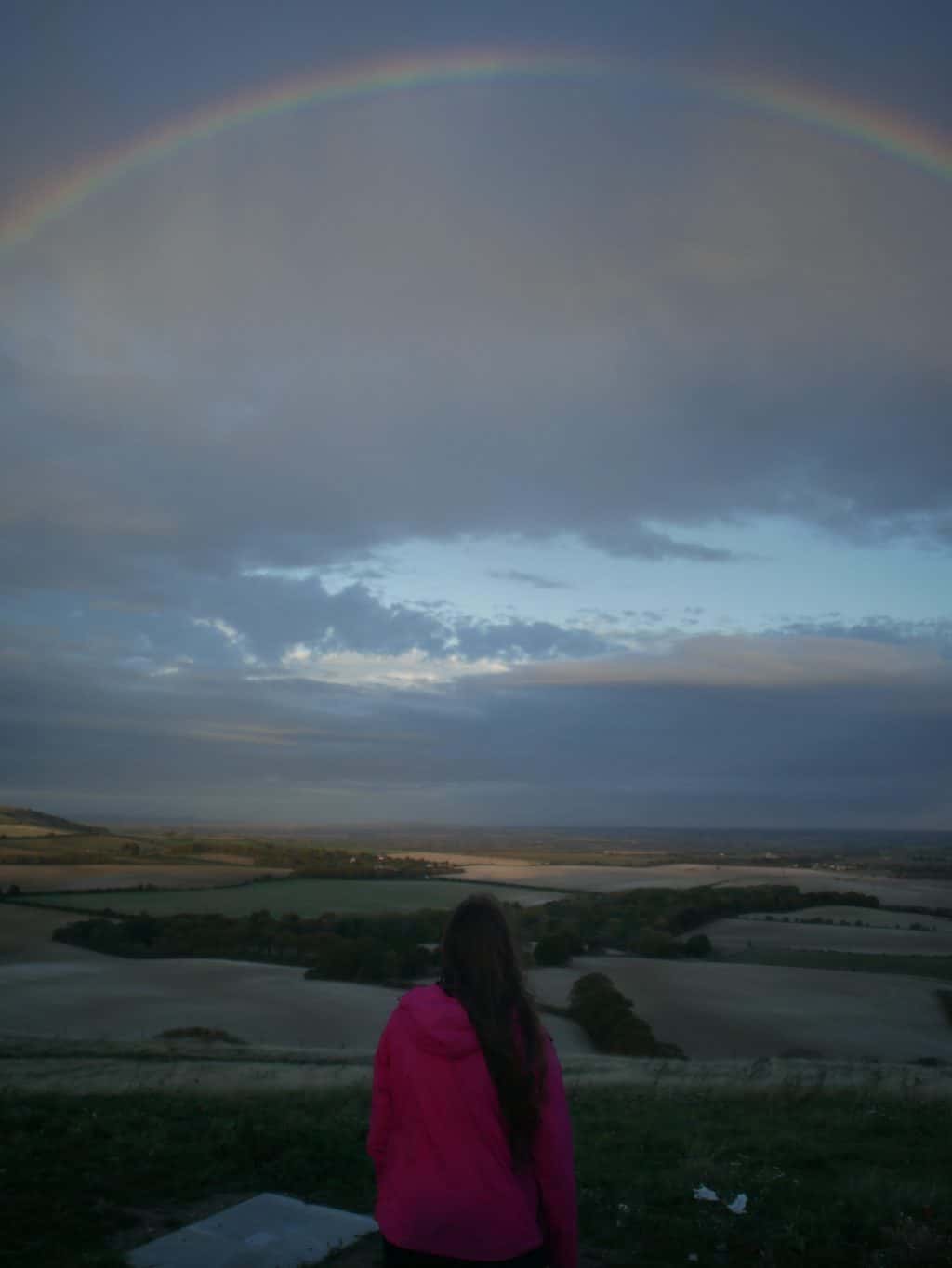 We had heard about the Lookout Lodge nights (ie, sleepover in a zoo) for the past couple of years, but after getting a membership discount, we decided to go for it despite what we felt was a bit of a pricey ask (more on cost later).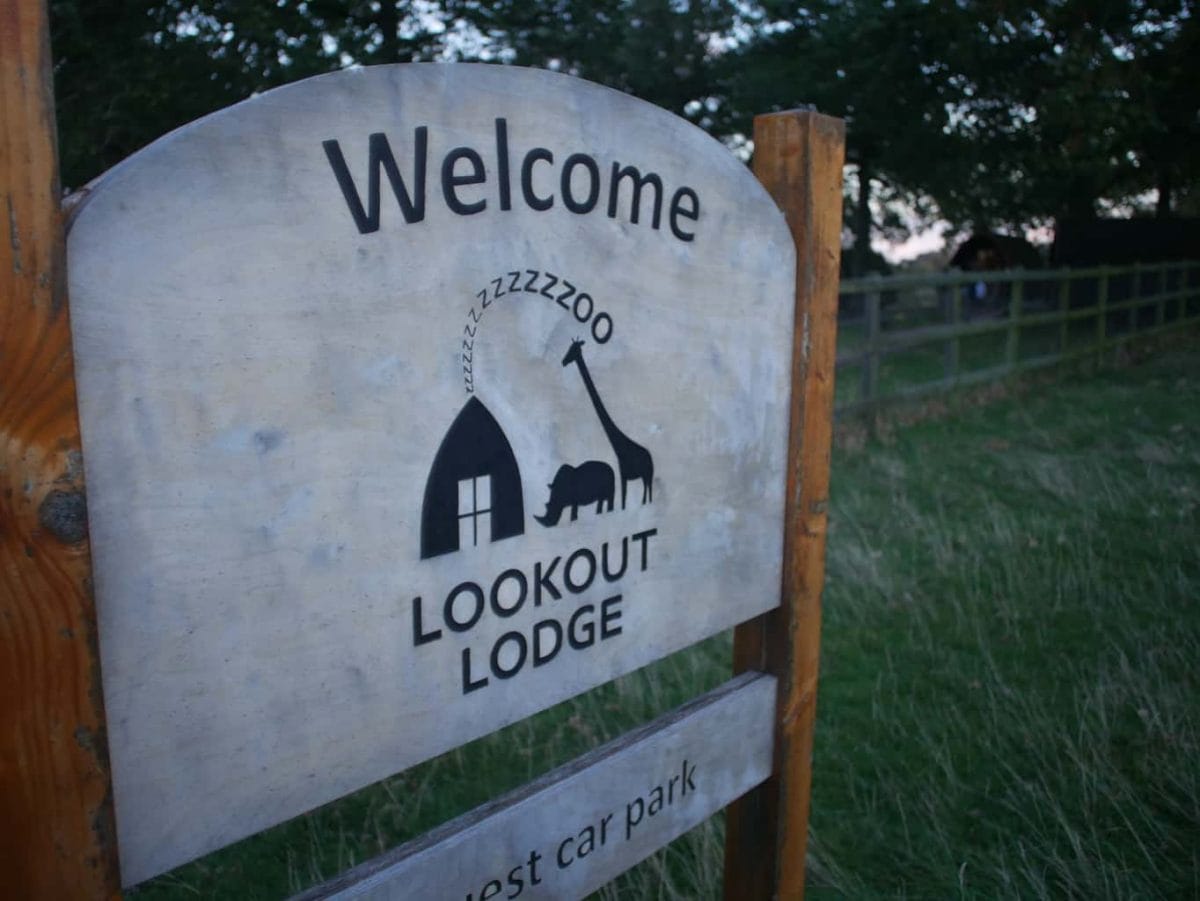 And while it's true that Lookout Lodge isn't cheap, we do feel that we got full value from it and would recommend it to anyone as a special treat.
I'm going to breakdown the various components of a night at Lookout Lodge at Whipsnade Zoo so that you can get a feel for what you get as part of the experience, as well as telling a bit of the chronological story of how the evening and night progressed.
Lookout Lodge at Whipsnade Zoo: The Basics
Price of Lookout Lodge
The price of Lookout Lodge varies depending on the day and month you book.
Obviously in peak seasons in the summer, the price is going to be more expensive, but you can expect to pay between £298 and £418 (this is per hut, not per person).
Booking is open between late March and October – no one wants to be glamping out of these months, trust me.
Are Kids allowed at Lookout Lodge?
Kids above the age of 5 are allowed at Lookout Lodge on family nights – there are plenty of these held throughout the season.
If you prefer to have a more adult-friendly night (it's not anything super crazy, just more adult-oriented talks), then you should book onto an Adults Only night which only allows children over the age of 14.
Is Food Included at Lookout Lodge?
One of the first things I wondered when we booked a night at Lookout Lodge was food.
Like, I'm not that into camping or glamping for that matter, but I'm especially not into foraging for my own food or having to bring rations I cook over a fire I had to make myself.
Luckily, both an evening meal and breakfast the next day are included at Lookout Lodge so you can leave your fishing spears at home.
Where Do You Sleep at Lookout Lodge?
The way Lookout Lodge is advertised, there's a slight part of you that wonders if you'll really be sleeping in the Lion's Den or inside the reindeer hut or perhaps floating along on a houseboat in the penguin exhibit.
Don't fear, though – you'll be in your own little enclosure and become like an animal for the night in the best way possible.
Right next to the reindeer enclosure, there is a people enclosure with multiple glamping huts where you'll be spending the night.
I'll talk more about the glamping huts in a bit, but you should know that you're neither camping nor staying in a luxury hotel.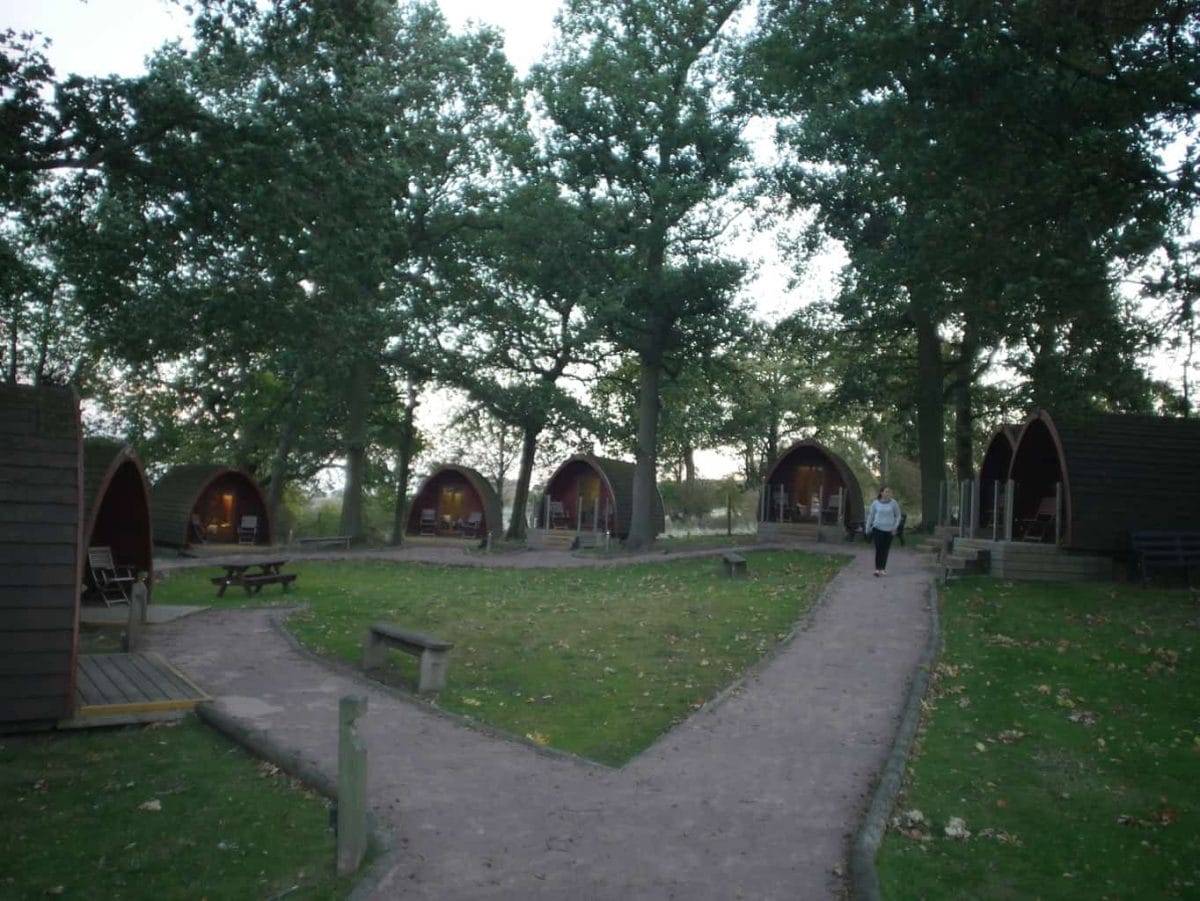 Lookout Lodge Review: The Nightly Itinerary
One of the things included in a trip to Lookout Lodge is admission to both Whipsnade Zoo and London Zoo for the day of your experience and the day after (check out day).
So your zoo day could really start first thing at zoo opening on the day if you wanted it too, but the actual Lookout Lodge experience begins in the late afternoon.
When it's time to check in, you head on over to the Lookout Lodge area to be assigned your glamping hut.
We were assigned Rhino, which was at the very back of the complex and under a tree (this will be important later when I tell you about my personal Lookout Lodge hilarious story).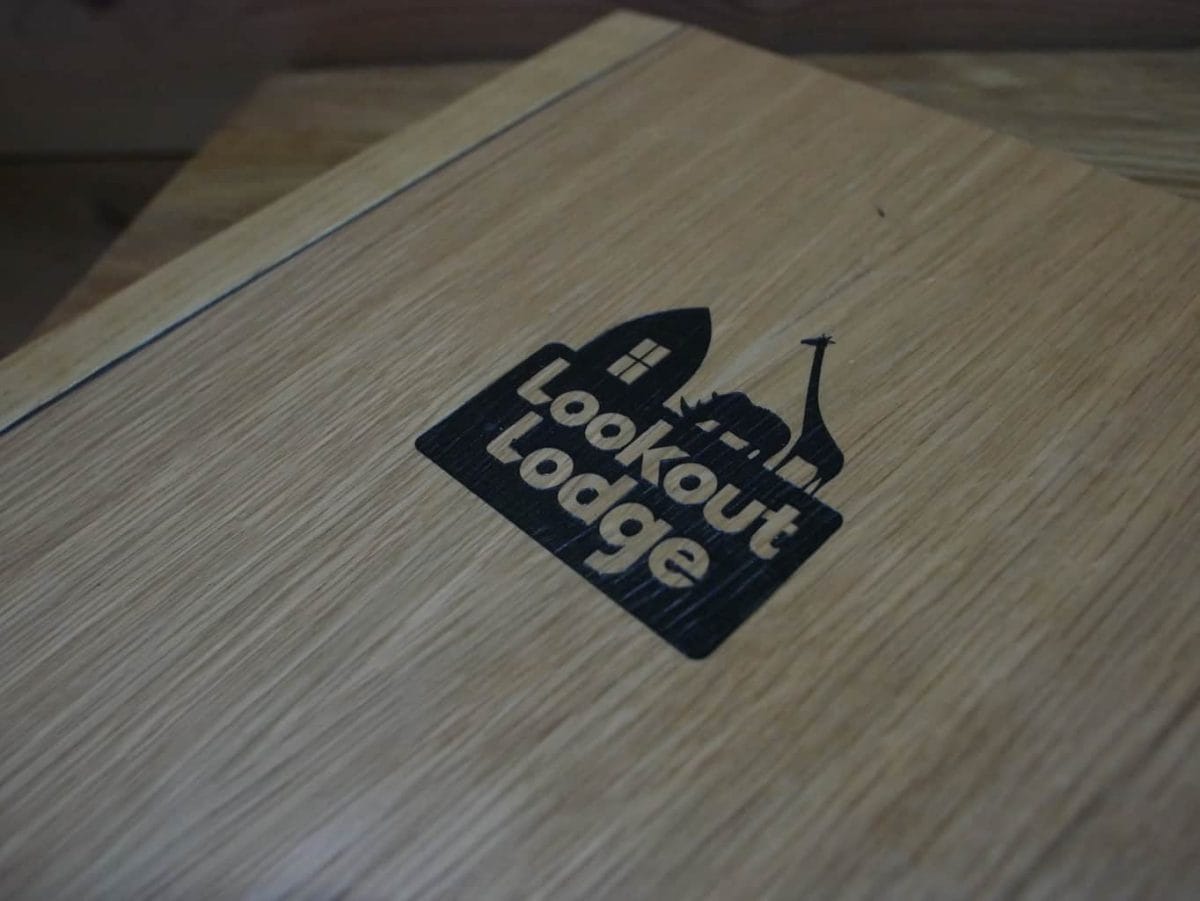 On check in, you get a glass of prosecco or juice and you get to settle into your hut while anxiously anticipating the excitement to come!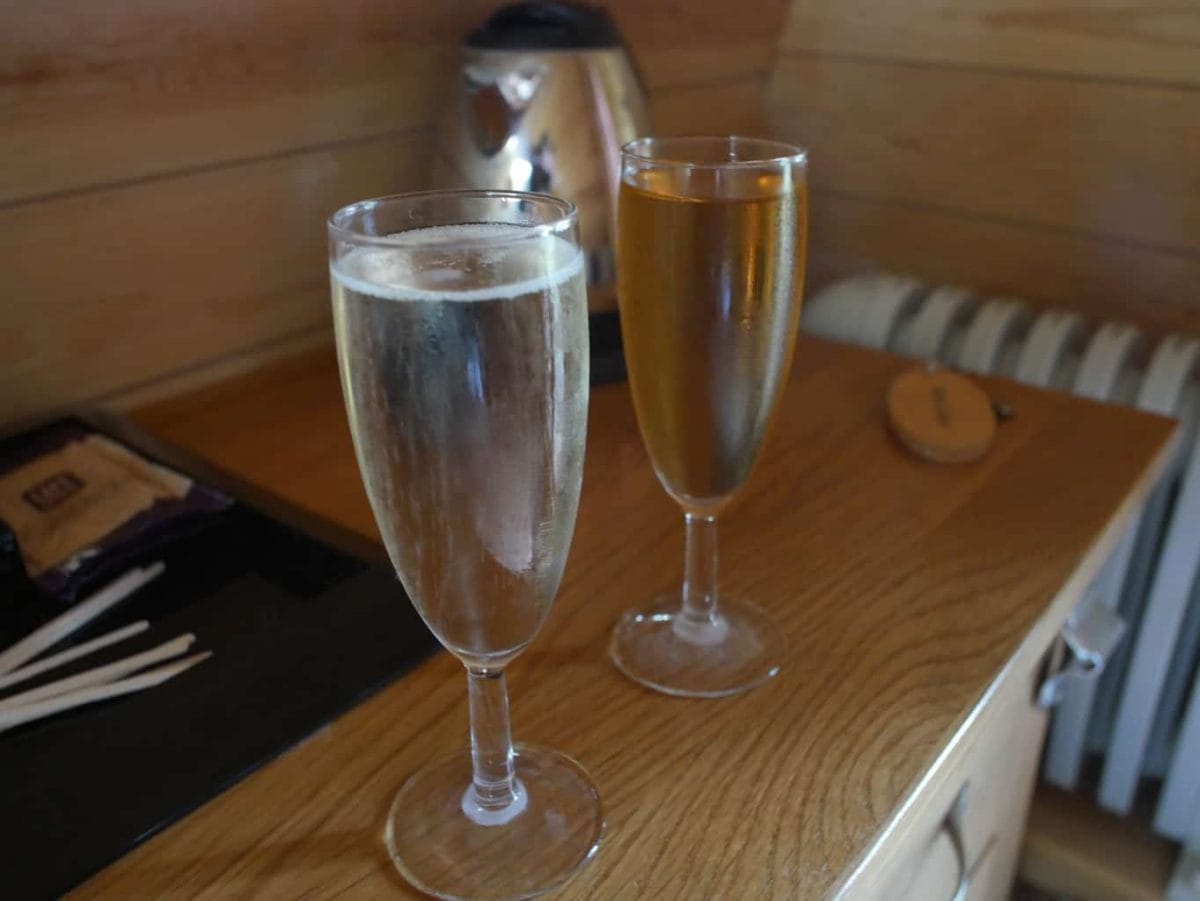 You'll be introduced to your staff for the night who will be with you, leading you on tours and also helping you get acclimated to your huts.
During this portion, they'll come around and ask for your dinner order too so the kitchen can get cooking.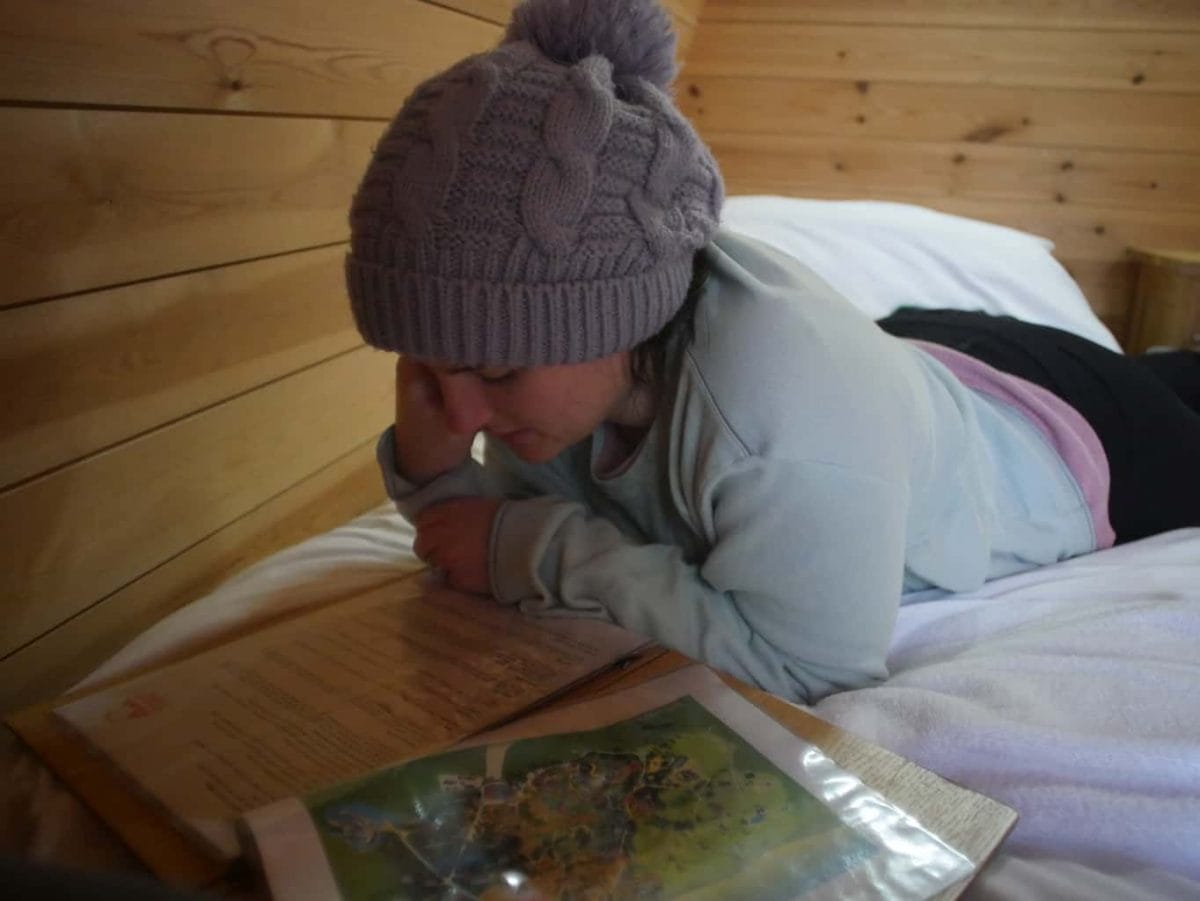 About an hour later, we met up at the front of Lookout Lodge and started the first tour.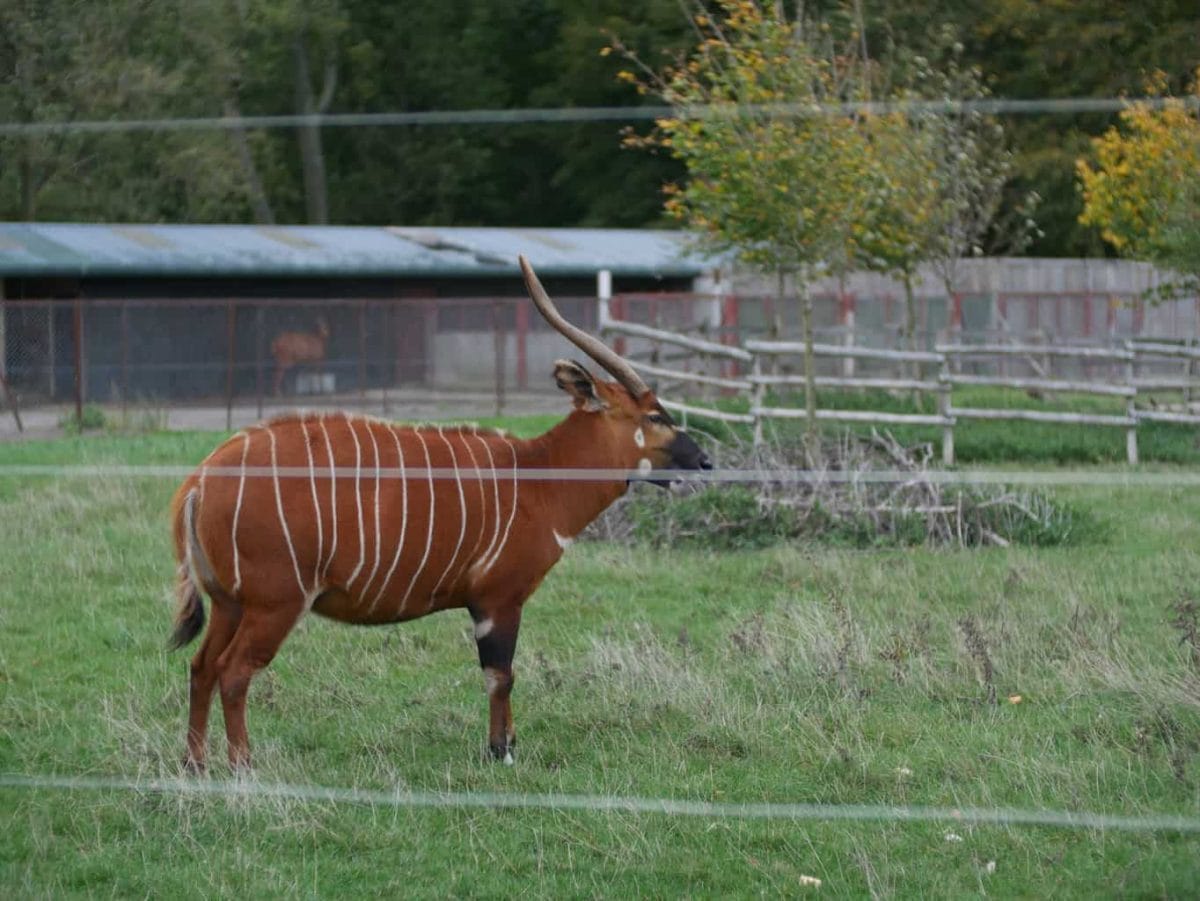 We walked through a bunch of different animal enclosures, got to watch the rhinos, and fed some new friends their dinner by throwing vegetables into their enclosure (which seems similar sometimes to how Guy cooks dinner for me – dodging the carrots is my favorite pastime).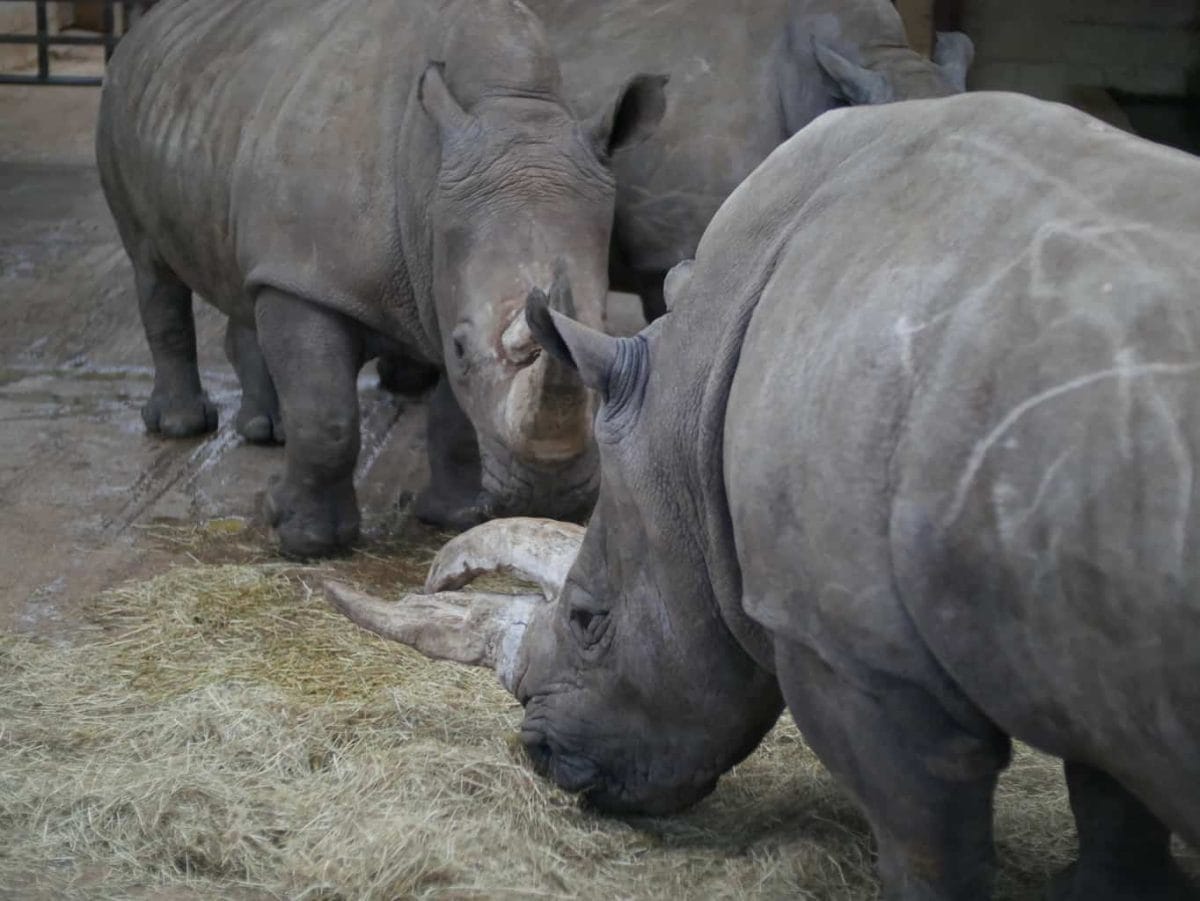 Once we had a chance to ask a ton of questions, we were walked to dinner!
We had no idea what to expect from dinner, so check out the food section below to see whether we liked it or not.
After dinner, we went on another tour – this time a nighttime one led by torchlight.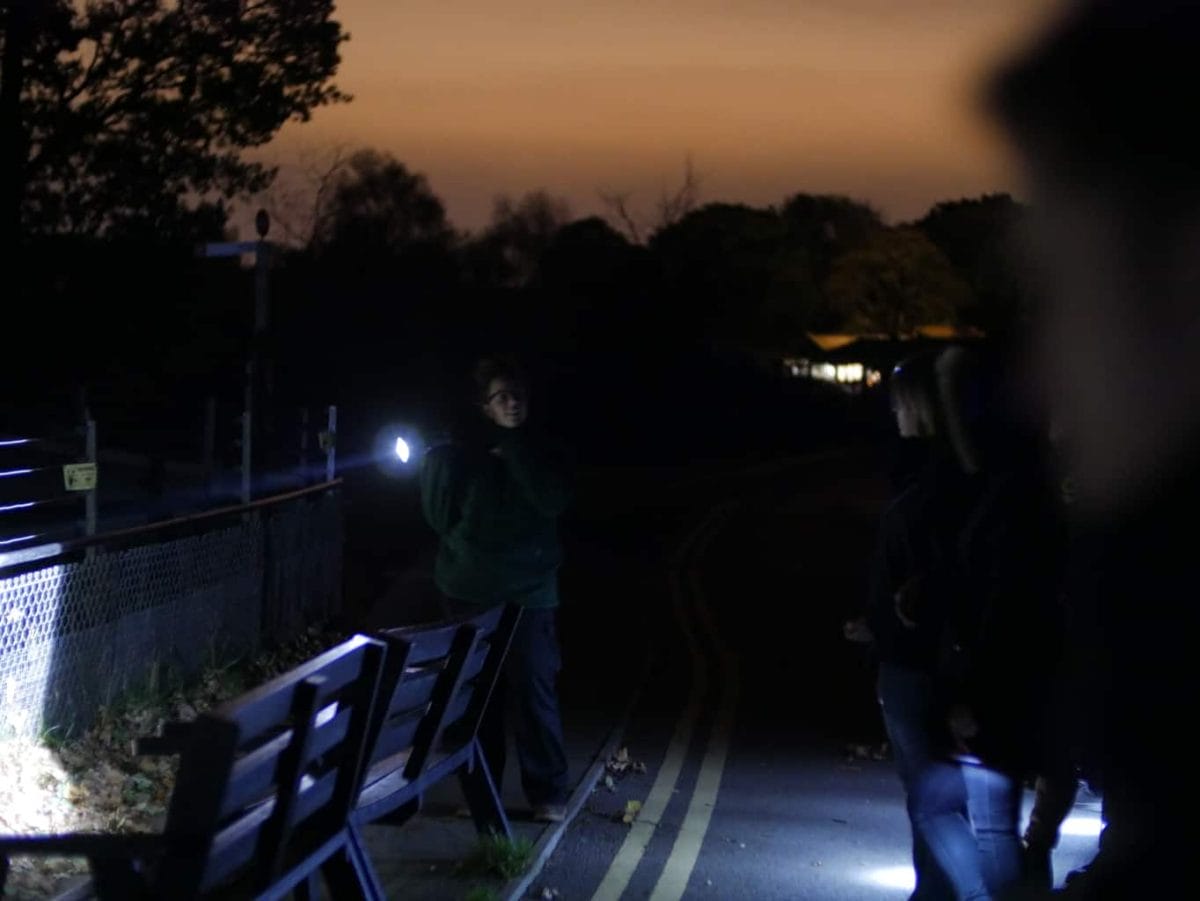 This was truly magical – walking around the zoo in the middle of the night (okay, not really the middle, but pretty late after dinner!).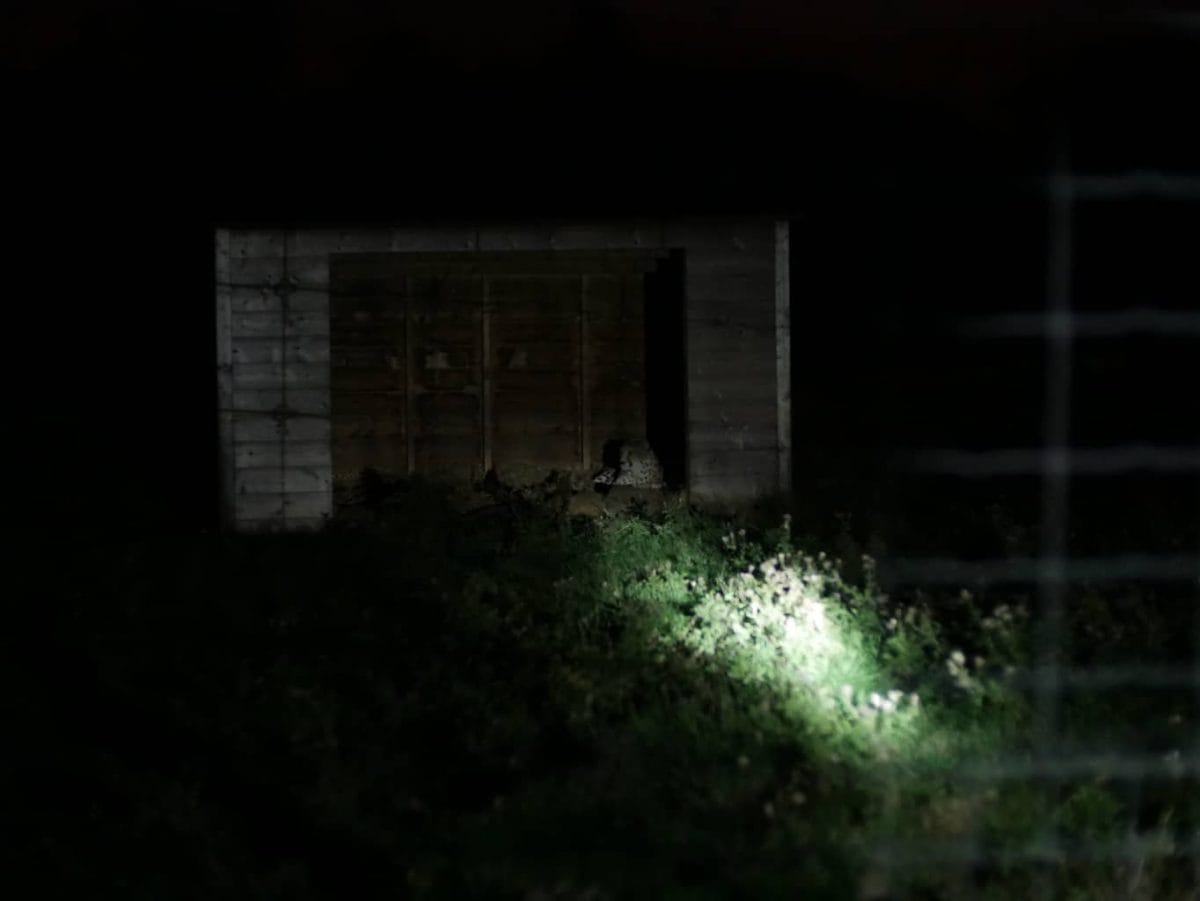 Everything was peaceful, and we got to see some tiger clubs sleeping, checked up on the flamingos who were also sleeping, and saw the lions cuddling each other which was possibly the cutest thing I've ever seen in the entire world.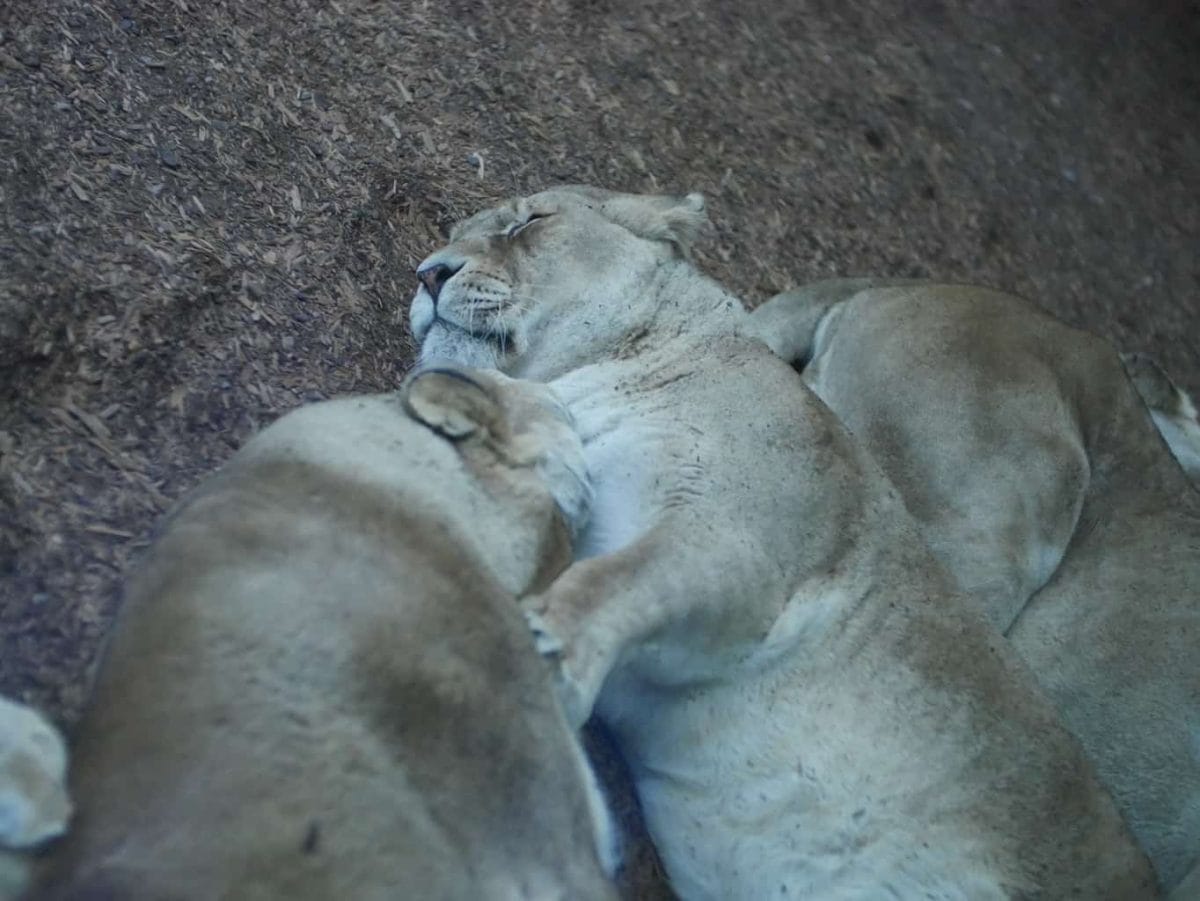 After the nighttime tour, it's back to the huts to shower, get tucked in and reflect on the day.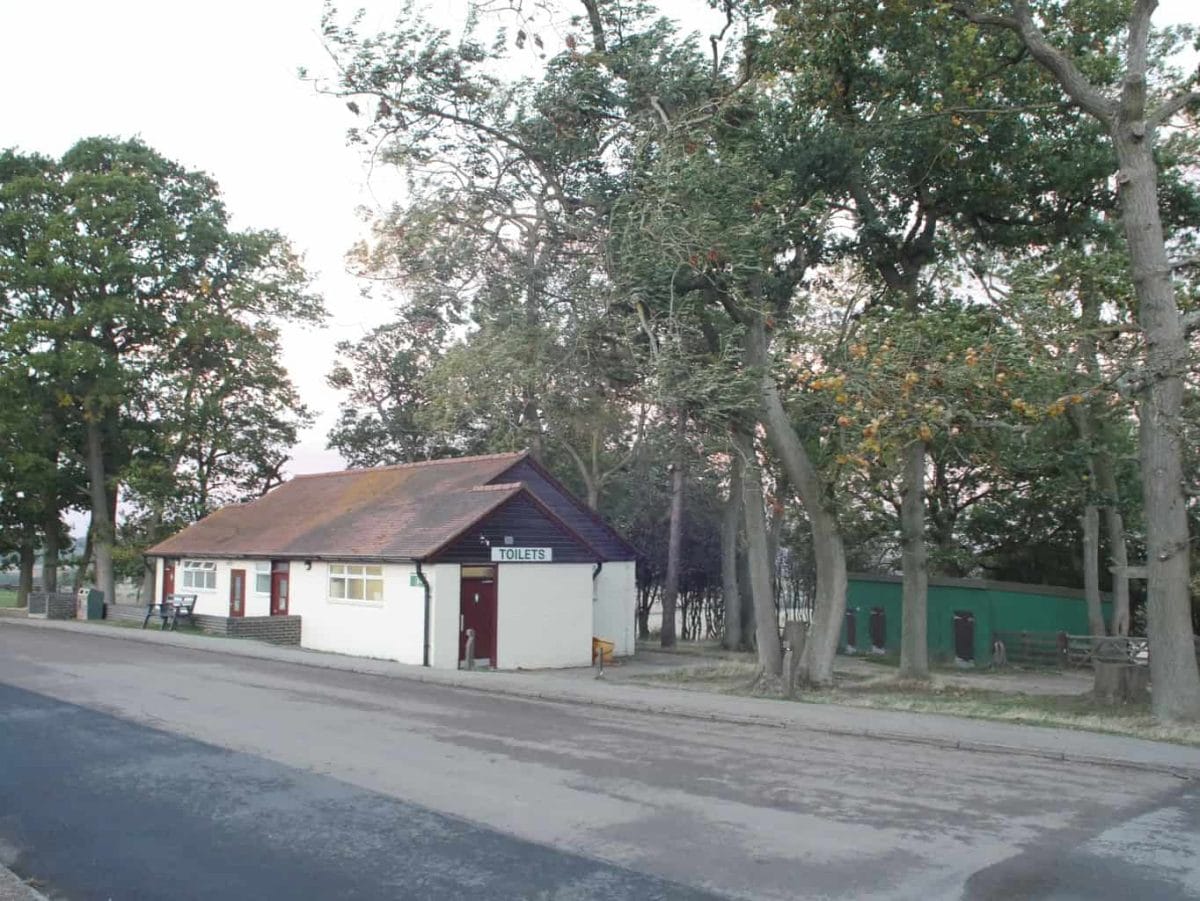 Now, before I carry on to the morning experience, let me just tell you that I am a neurotic person who has a penchant for worrying about weird things.
As it was a very windy night that night, the trees were swaying heavily and the huts were creating a wind tunnel of sorts that made a TON of noise.
At certain times, it was sounding, to me, like the hut was about to collapse in on itself and my life would be over in a matter of seconds.
I literally made Guy get out and go CHECK THE TREE to make sure that the SUPER OLD TREE THAT WAS AS BIG AS A HOUSE wasn't going to fall down on my hut overnight and squash me flat.
It is a miracle we're still married, I KNOW!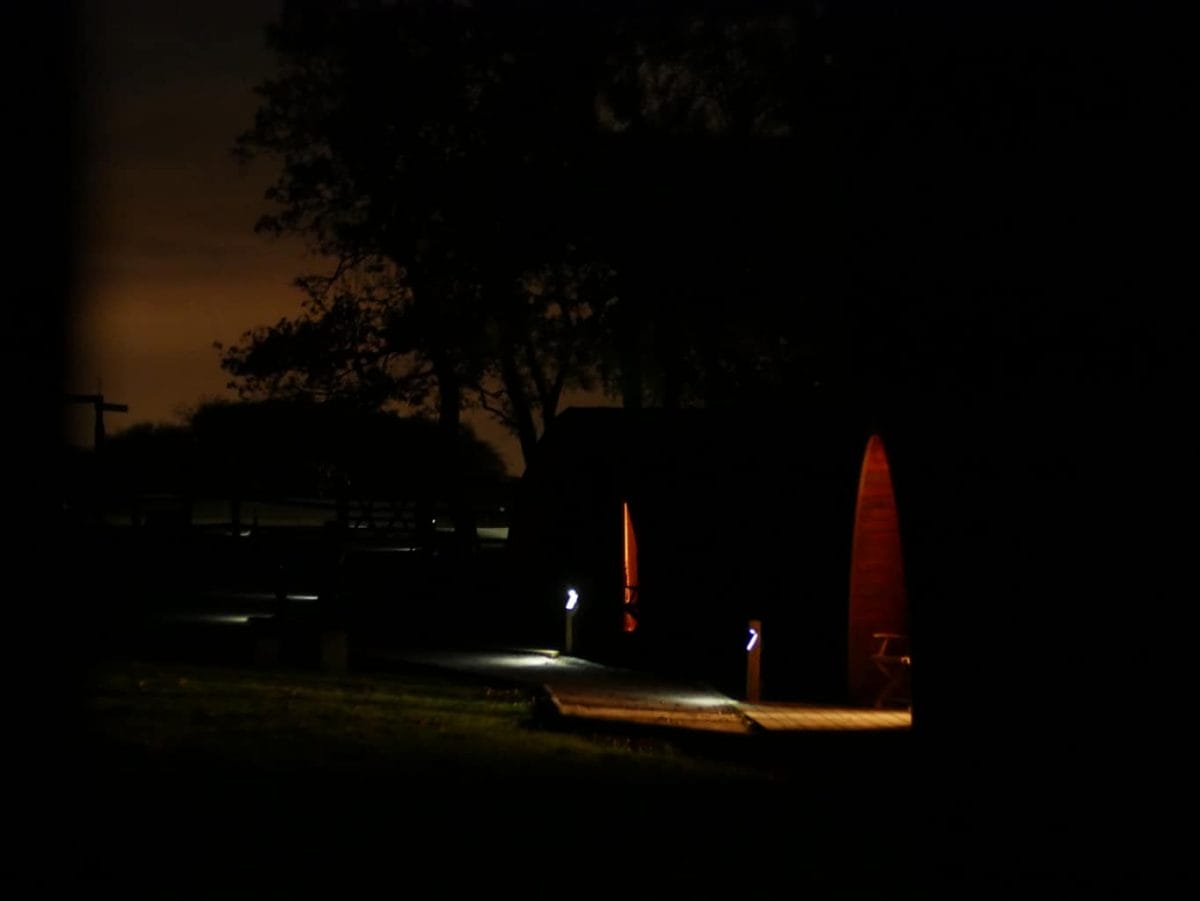 Anyway, due to this crazy wind, I didn't sleep at all and instead tried to position myself in various ways so that when I did get squashed, I could potentially crawl out.
The rest of the camp slept soundly, and in the morning when I mentioned to the staff member who slept over that it was really windy, she said it was but she had heard way worse!
This is all to say that I survived, of course – my safety was never in question, but my sanity might be.
Right, so the next morning, I was pretty tired but still excited for what else was to come.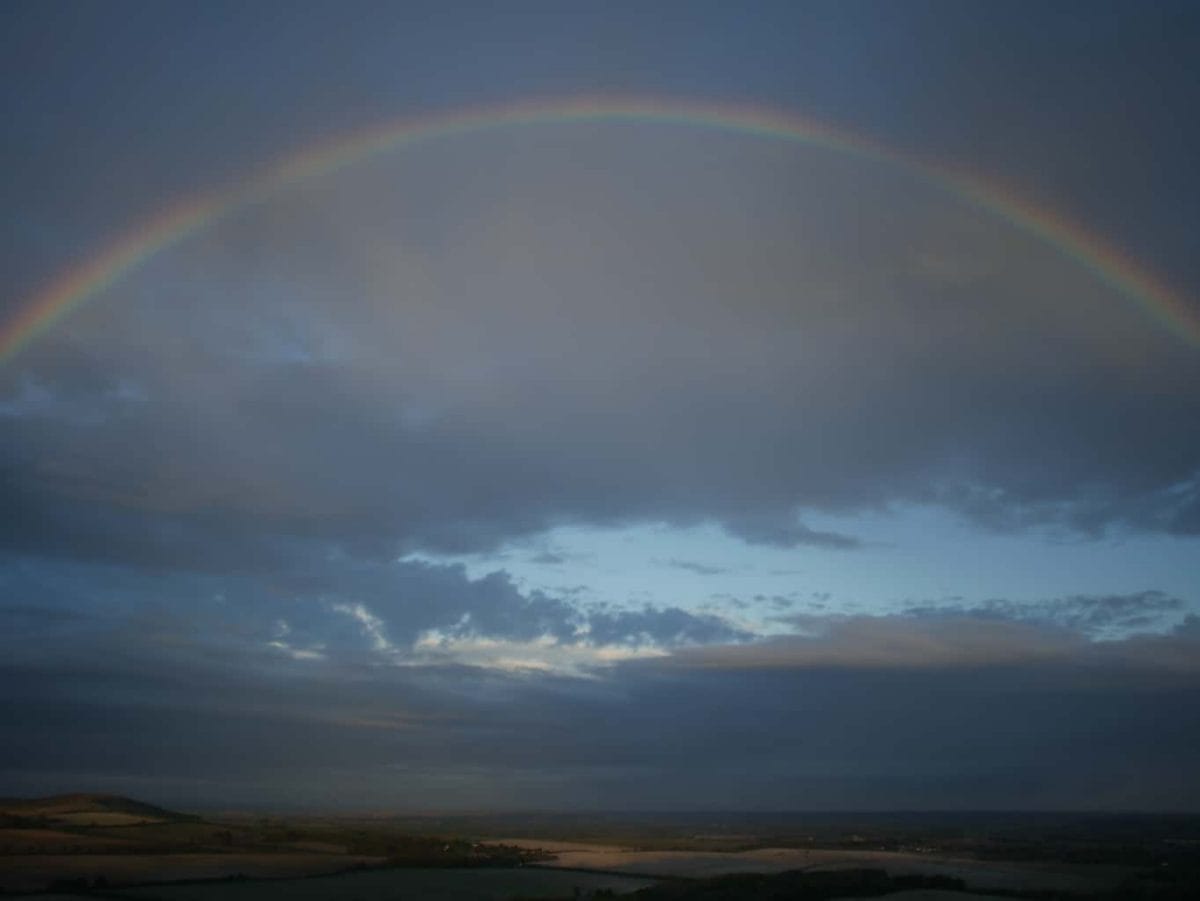 After we woke up and got ourselves to the meeting point again, we were whisked off to breakfast where we got a fully cooked English breakfast – and because this is super important for me to mention, there were hashbrowns!
In my opinion, an English breakfast is a fail if there are no hashbrowns.
So, not to worry, potato lovers – you're all set.
After breakfast is on to another tour of the zoo, this time to feed some of the animals their breakfast.
After this third and final tour is over, the Lookout Lodge experience is over and you are free to explore the zoo for the rest of the day.
Lookout Lodge Staff Review
We had a few different staff members with us throughout the night – and one who actually spent the night in one of the huts so there was always someone "on duty" to help us in case of an emergency.
Everyone we encountered was unfailingly friendly, knowledgeable, and really fun to be around.
The Whipsnade Zoo staff members knew their stuff, and they made sure that we were kept up to date on what was happening, when we'd be leaving for various tours, and ensured all of our questions were answered.
Lookout Lodge Food Review
Dinner and breakfast are served in the main zoo restaurant, which is nice inside but obviously not fine dining.
We were wondering what kind of dinner we would be eating and what the quality would be like due to the location – was it going to be simple café food, microwaved food, etc?
We shouldn't have worried (I'm always worried about food because I like it so much, so sue me), as the food was incredible.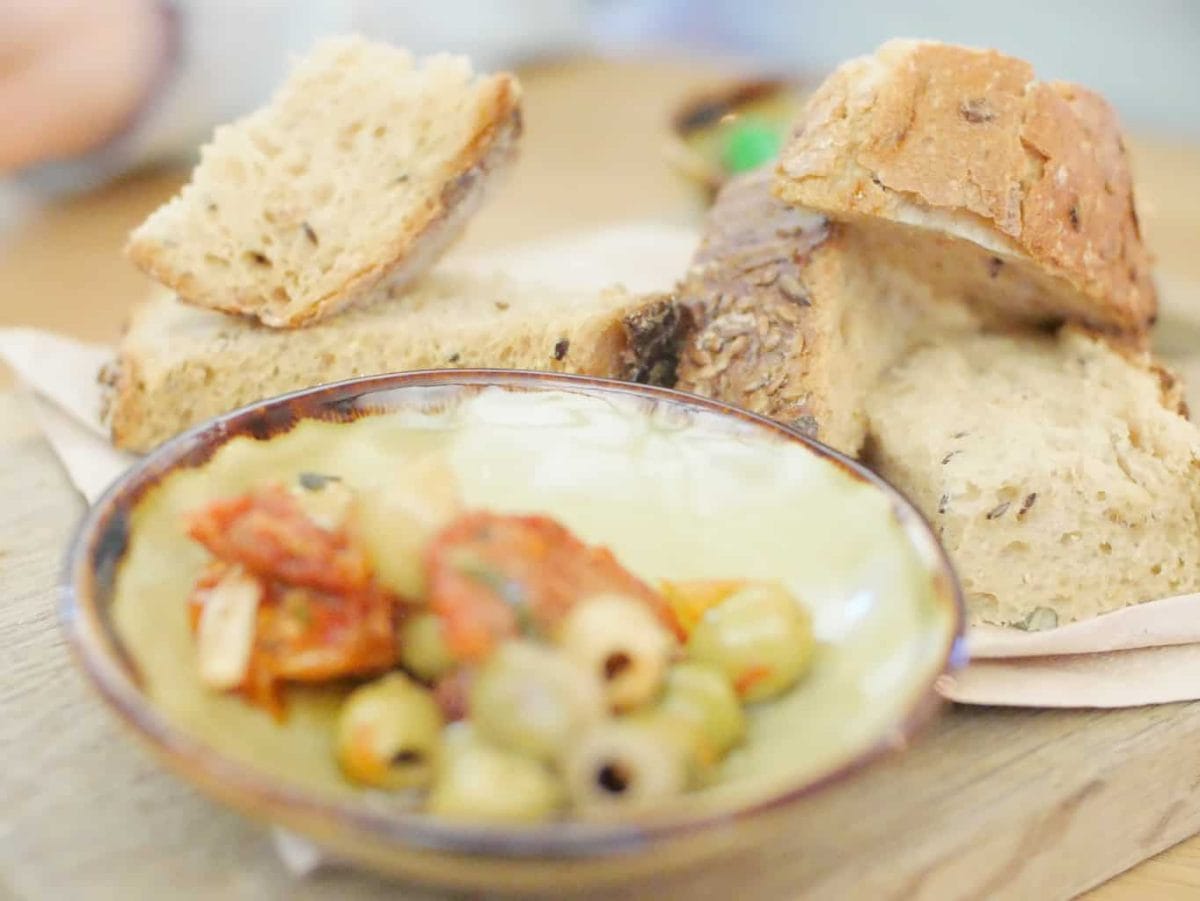 Our dinners were seriously good, and were restaurant-quality food that you would get in a proper sit-down restaurant – just served in the zoo café atmosphere.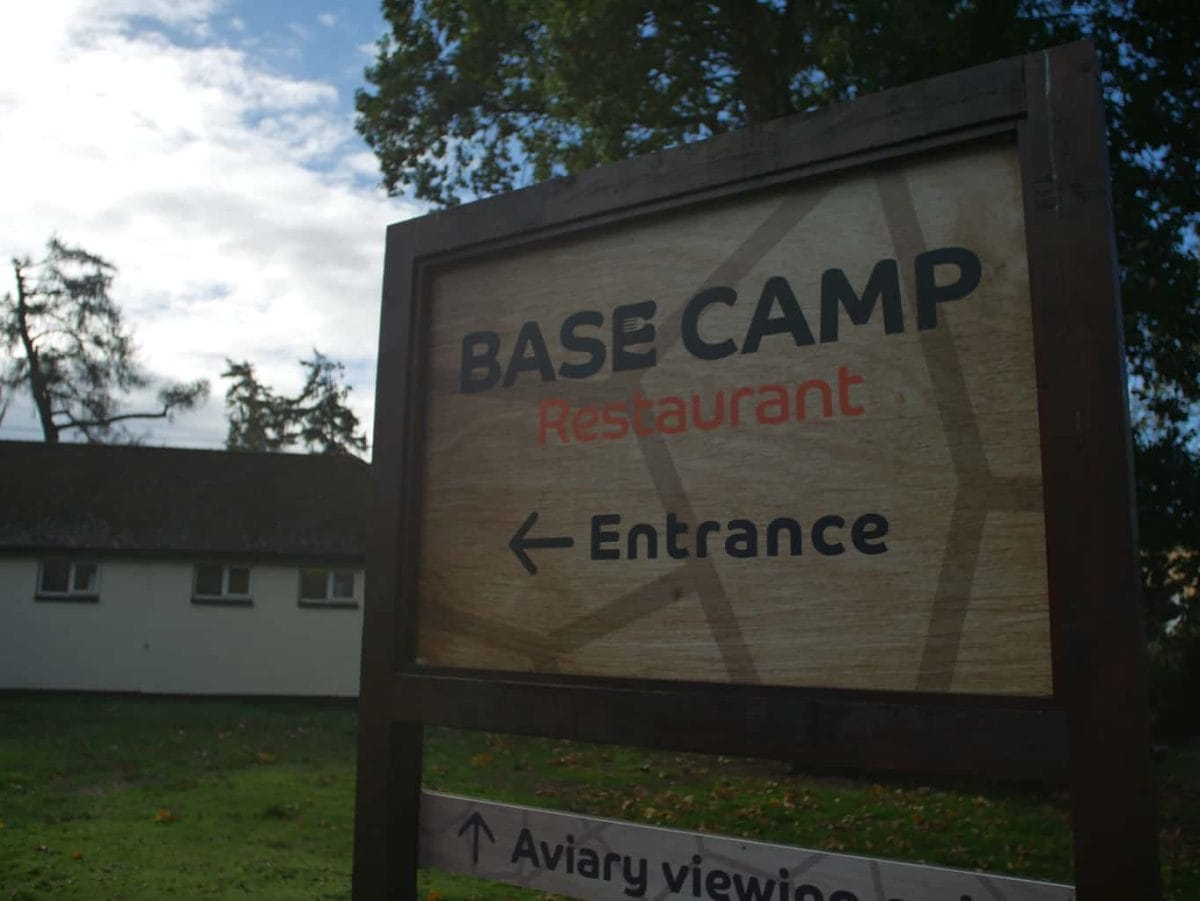 I had the vegetarian options and really enjoyed it, while Guy had the fish.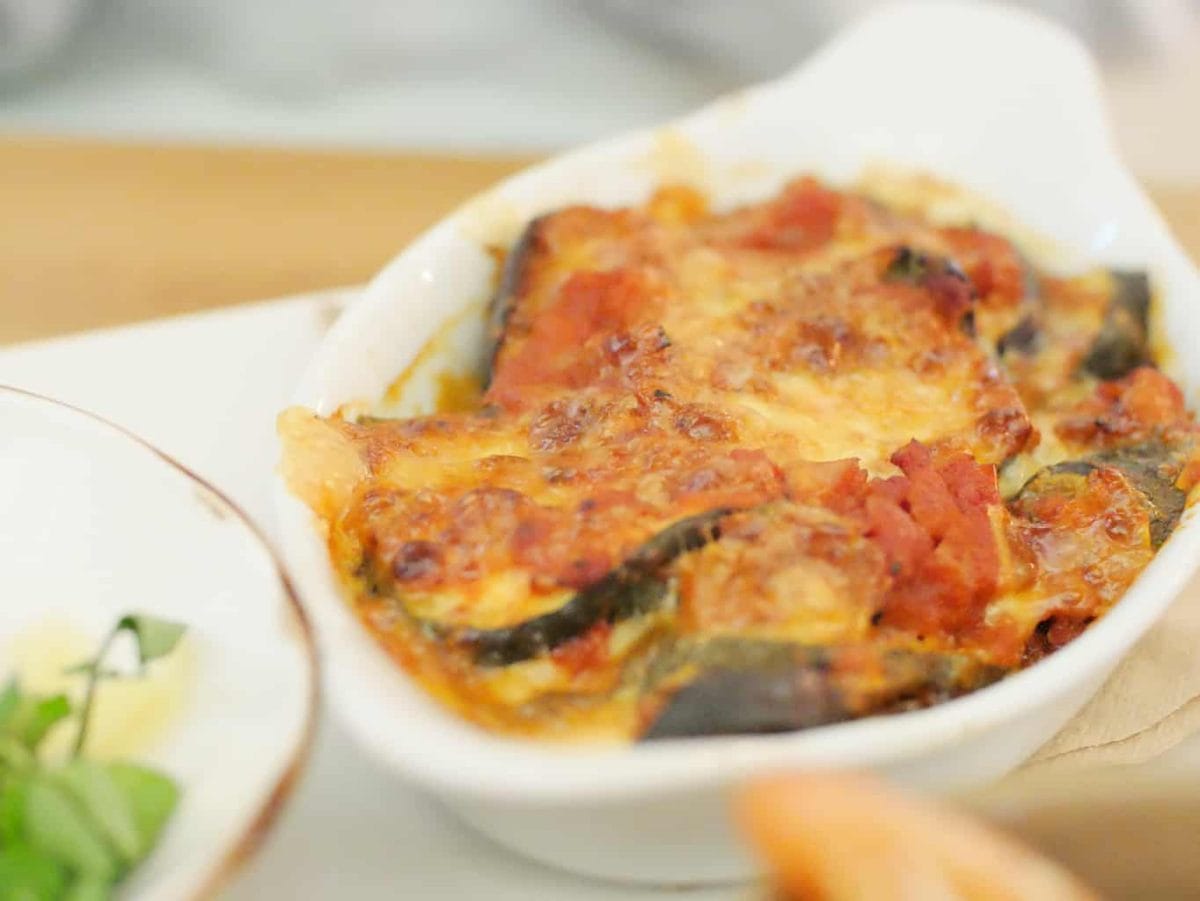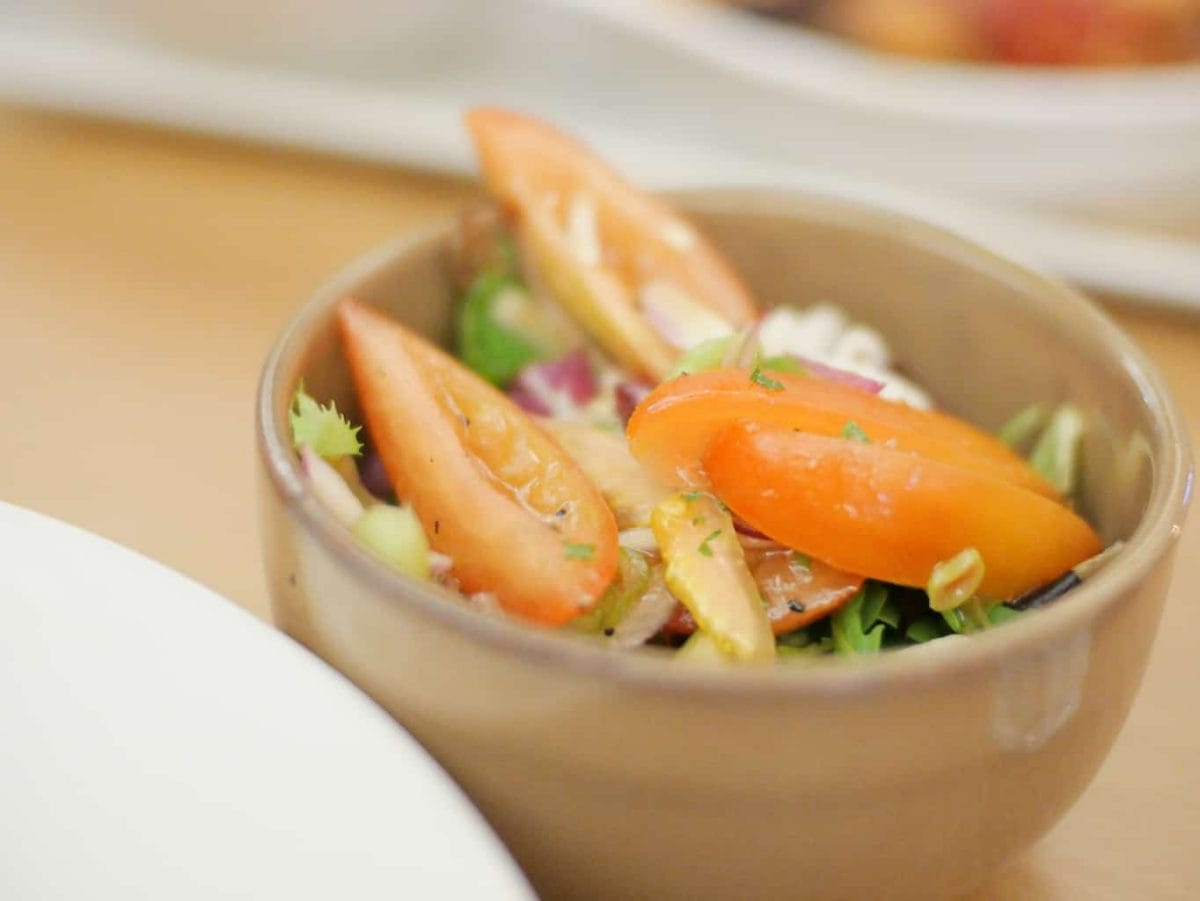 We still talk about the meal we had there and make sure to tell everyone how good the dinner at Lookout Lodge is.
You get three courses, and I am all about that dessert life so I was happy.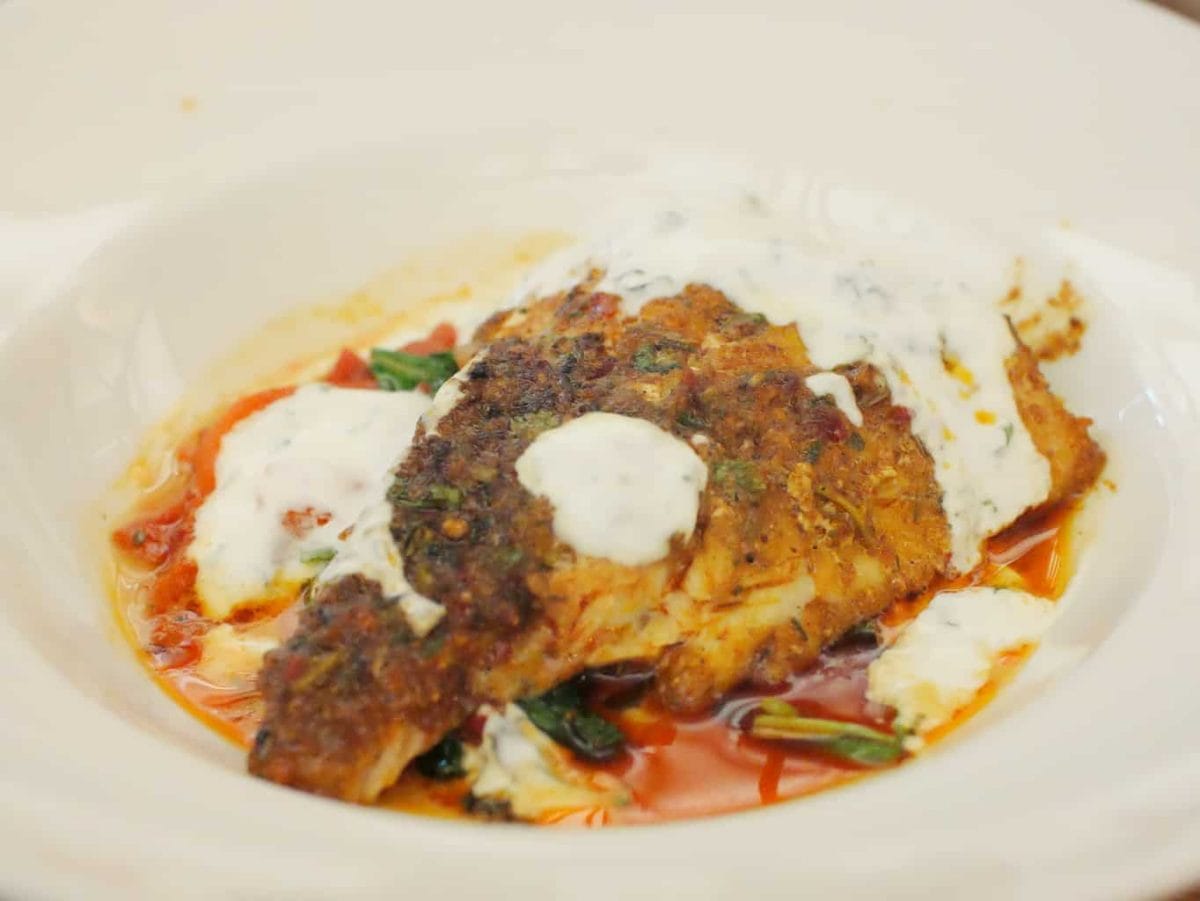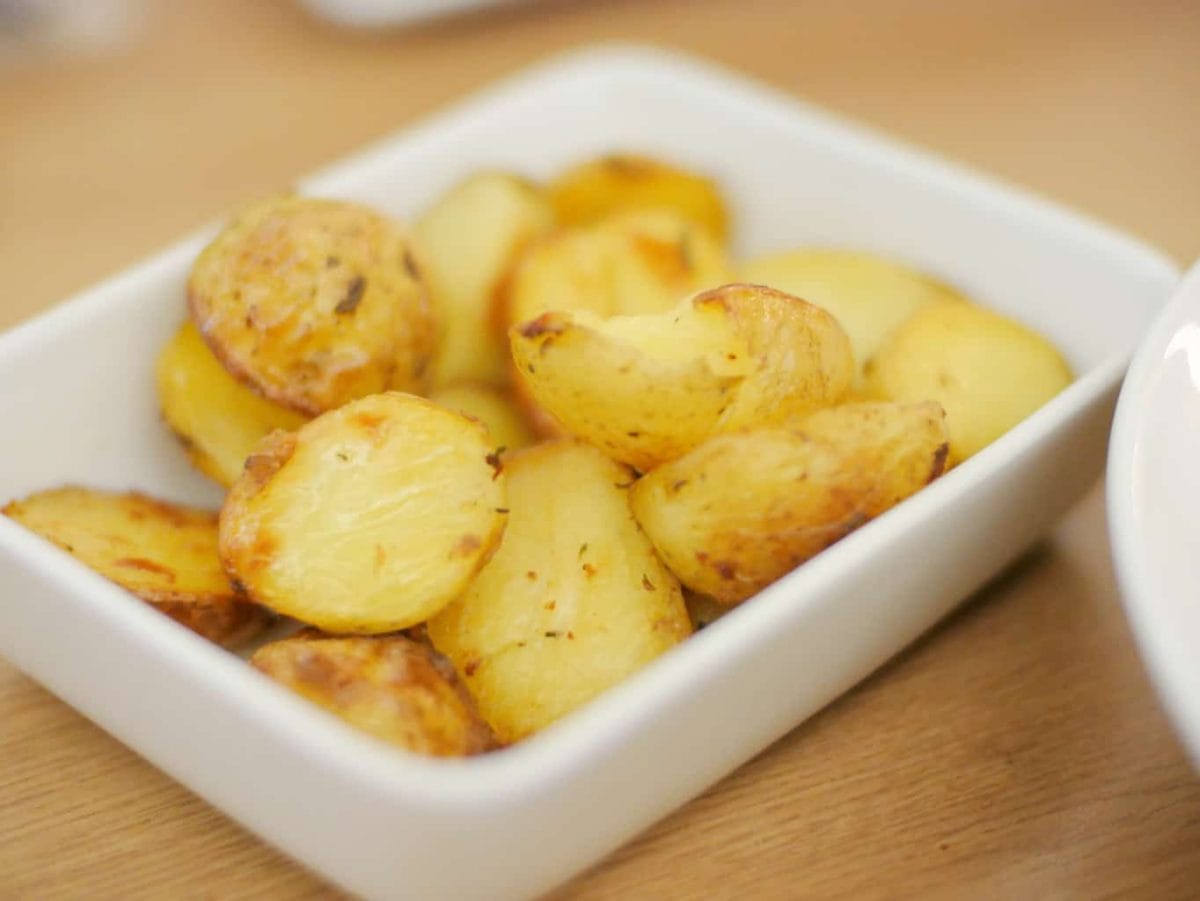 As I mentioned before, breakfast was awesome.
Nothing crazy or fancy, just a cooked English breakfast with lots of other options for cereal, toast, fruit, etc – exactly what you needed after sleeping in Lookout Lodge to gear yourself up for another day at the zoo.
10/10 would have the breakfast again.
Lookout Lodge Tours Review
There were three tours in total that we went on during our stay at Lookout Lodge.
All were privately led – it was just us and there were no other visitors in the zoo at that time.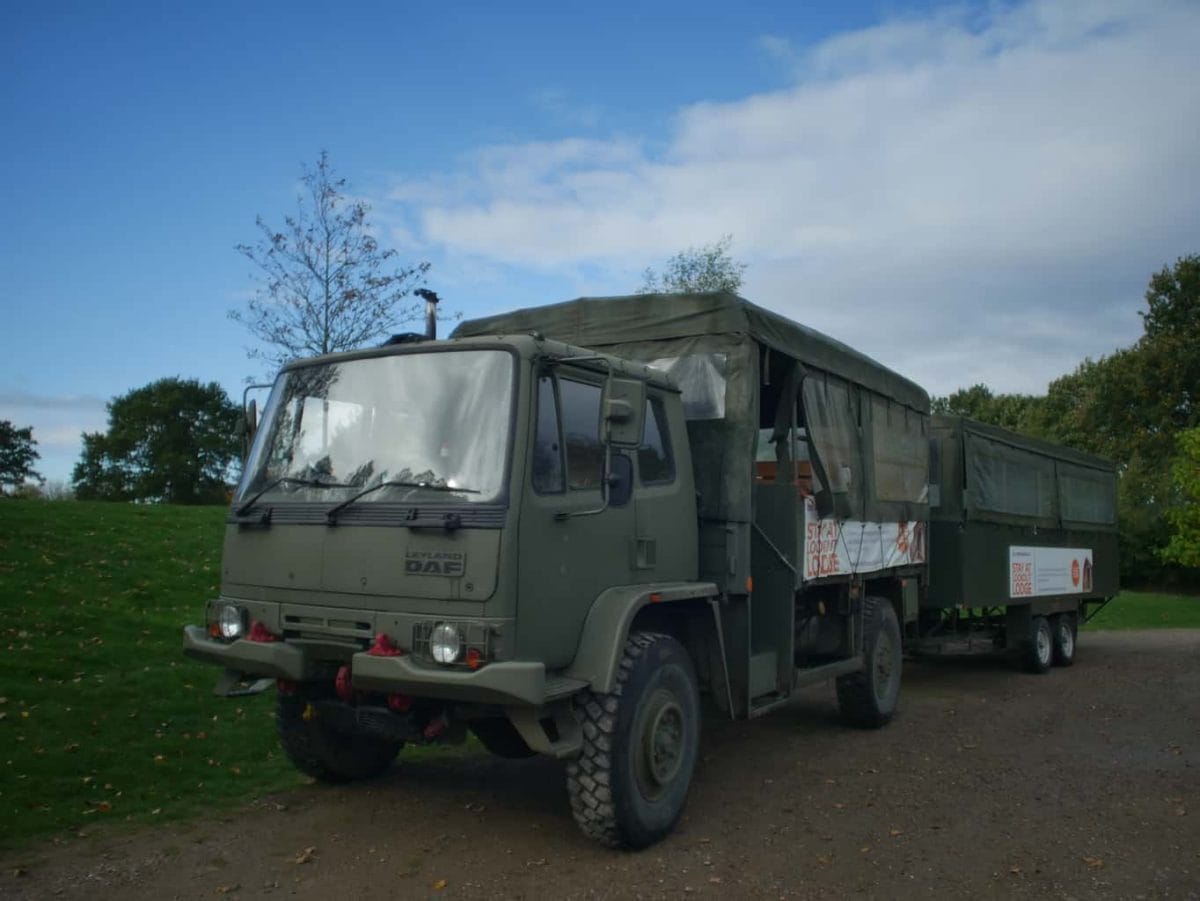 This gave us unparalleled access to the zookeepers to ask as many questions as we wanted and really take our time to observe the animals in a way you wouldn't if you were just zipping by on your own self-guided tour.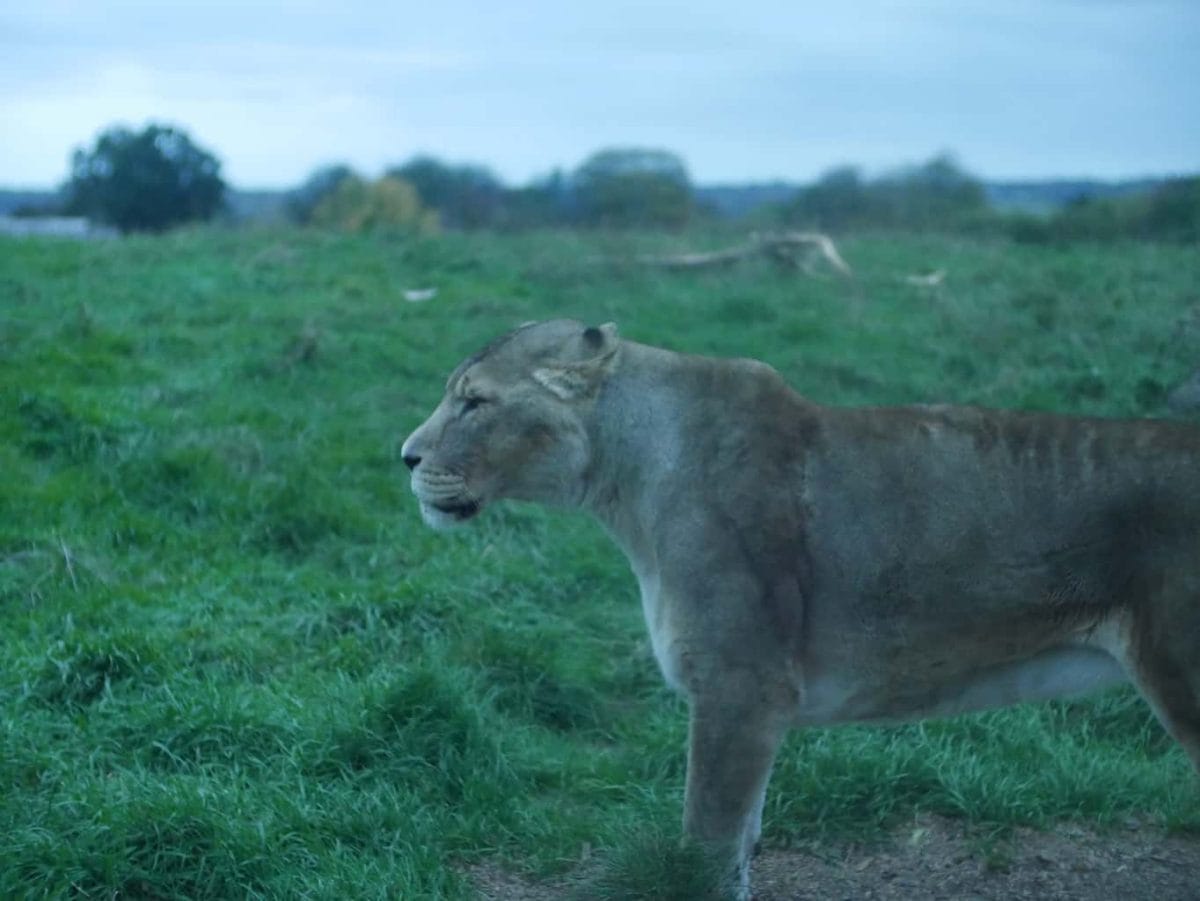 They also made us feel safe and supported at all times on the tours.
It could be a bit scary to be roaming around with flashlights, especially when you hear the roar of the lions, but the tours were led in such a way that you always knew our next steps and the noises were explained right away – both to put our minds at ease that we weren't in any danger from a Jumanji type situation and also to educate us on different animal sounds.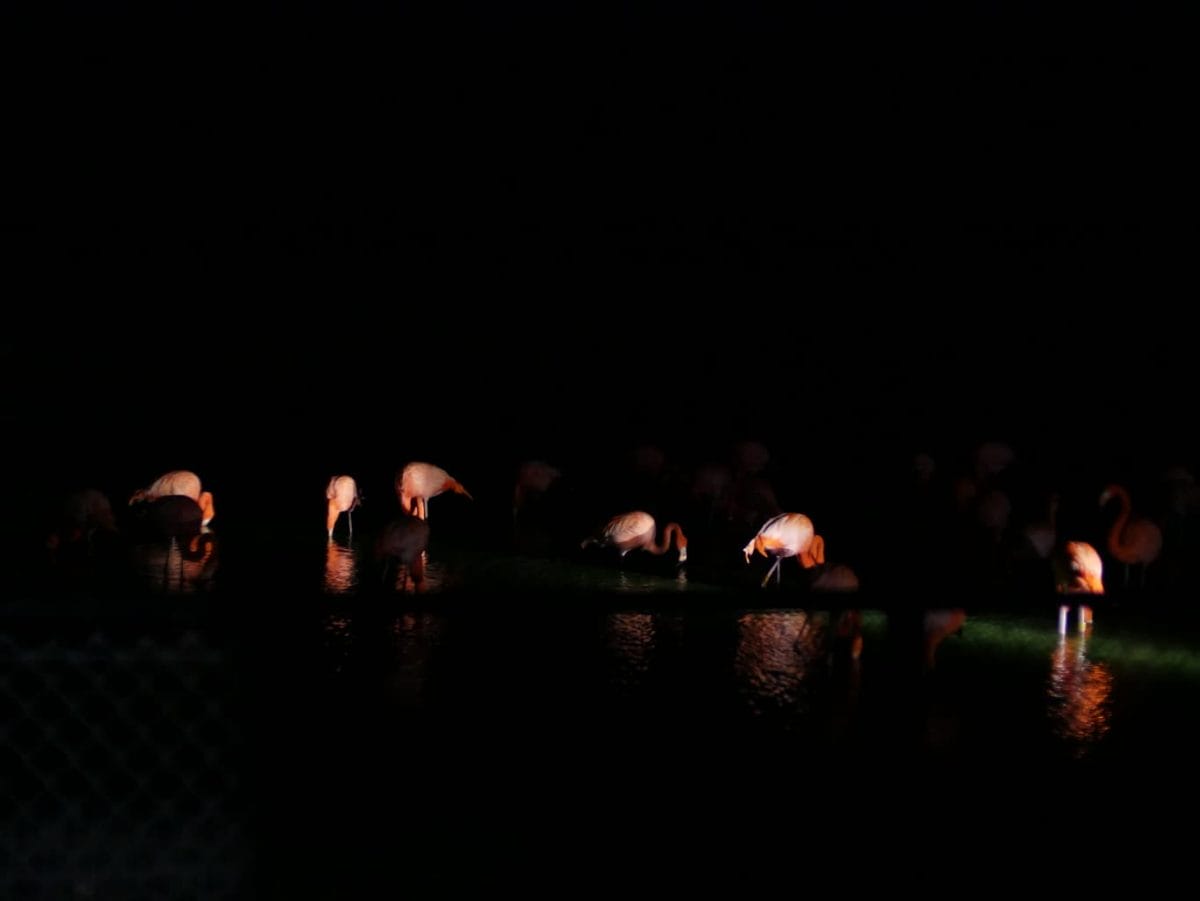 We weren't entirely sure what to expect from the tours, but it was these three tours that made us feel our money was worth it in the end.
If you are an animal lover, you really can't beat the exclusiveness of this experience and the ability to get up close to and feed the animals.
Lookout Lodge Glamping Hut Review
Now, I am not a stranger to glamping.
I prefer glamping to camping any day and have stayed in a few glamping huts in my day.
I have never stayed in a glamping hut as nice as the ones at Lookout Lodge.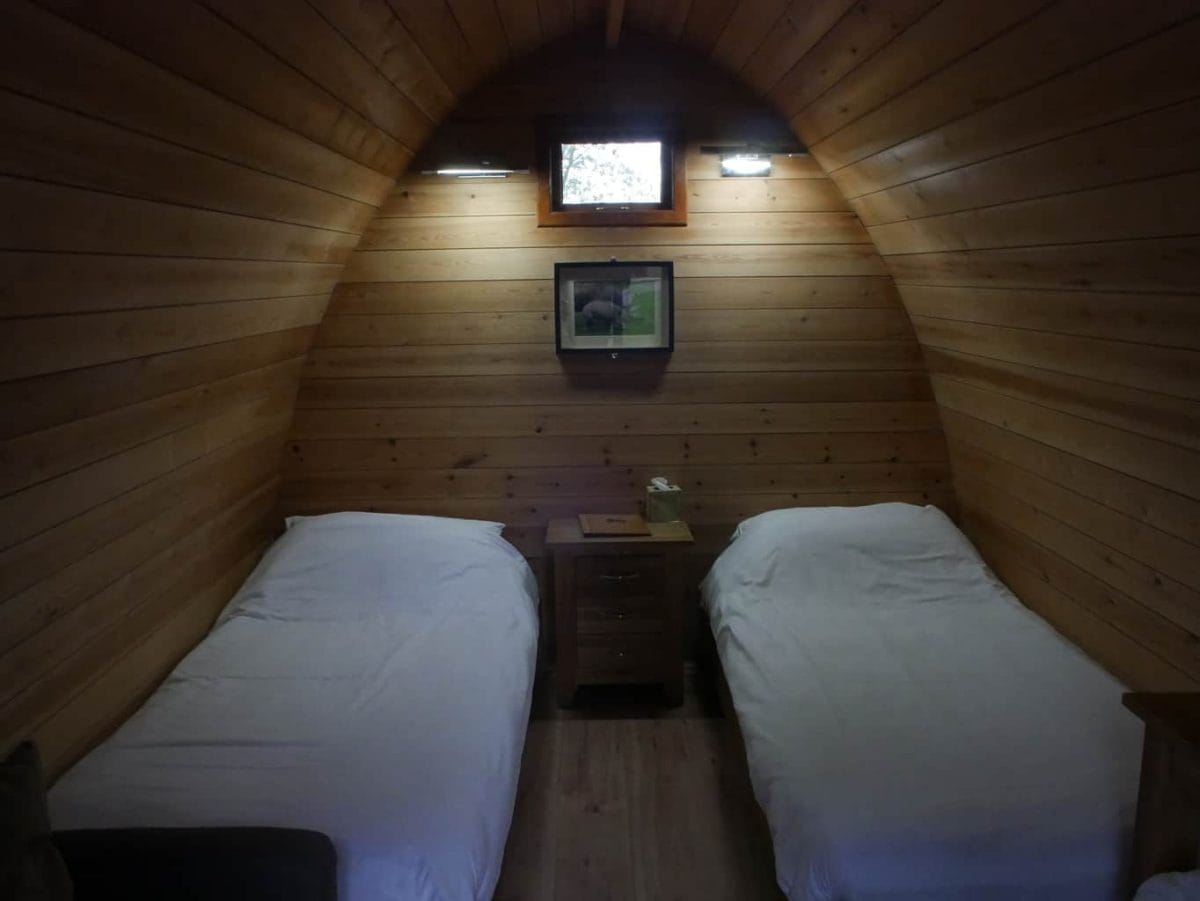 It was the most adorable little set up that really did feel like more of a hotel room than a glamping hut with all of the amenities you needed – there was a jug of water, a mirror, a bedside table, two really comfortable beds, a little sofa, a stool, and all the bedding linens we needed.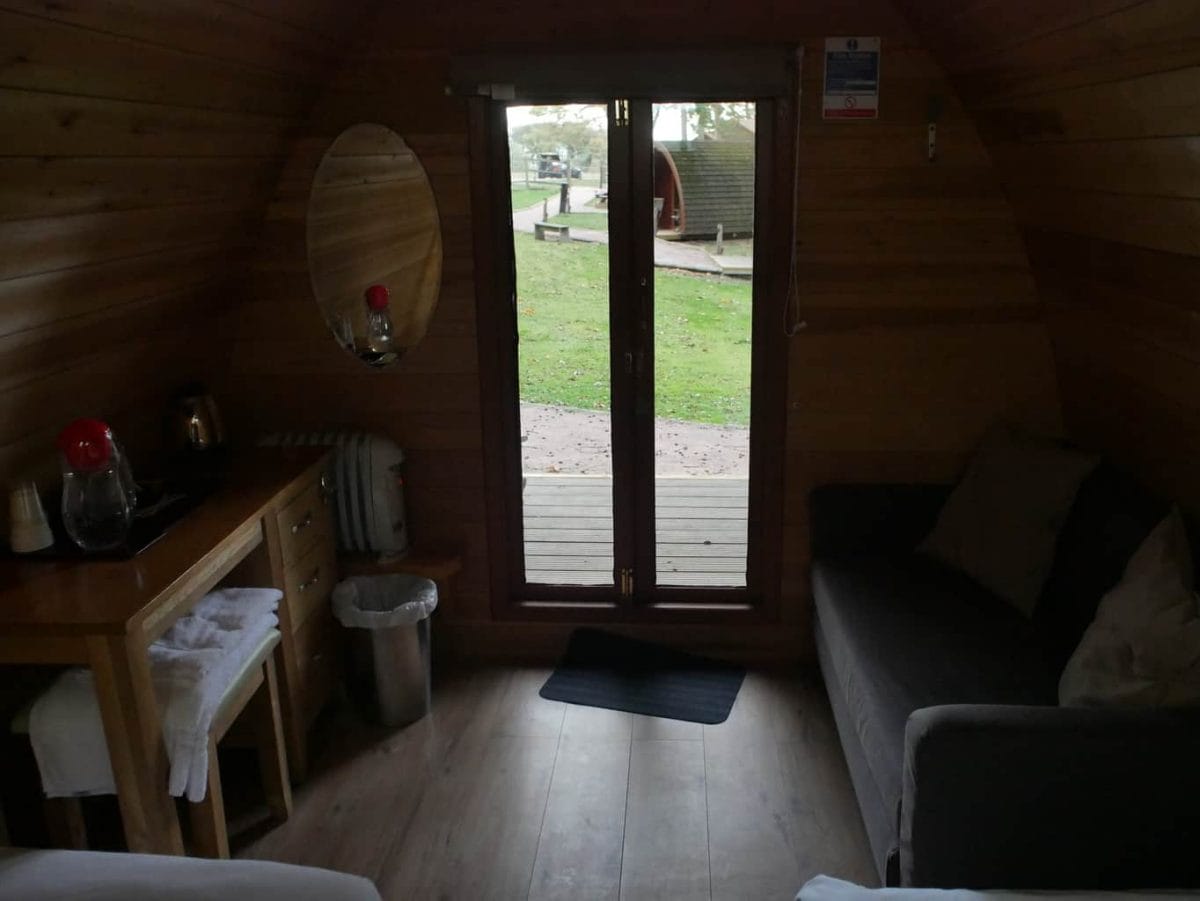 If it weren't for the oddly shaped roof overhead and the fact that I could hear the wind tunnel through the wall, I genuinely would have thought we were indoors and not, in fact, sleeping in a wooden hut.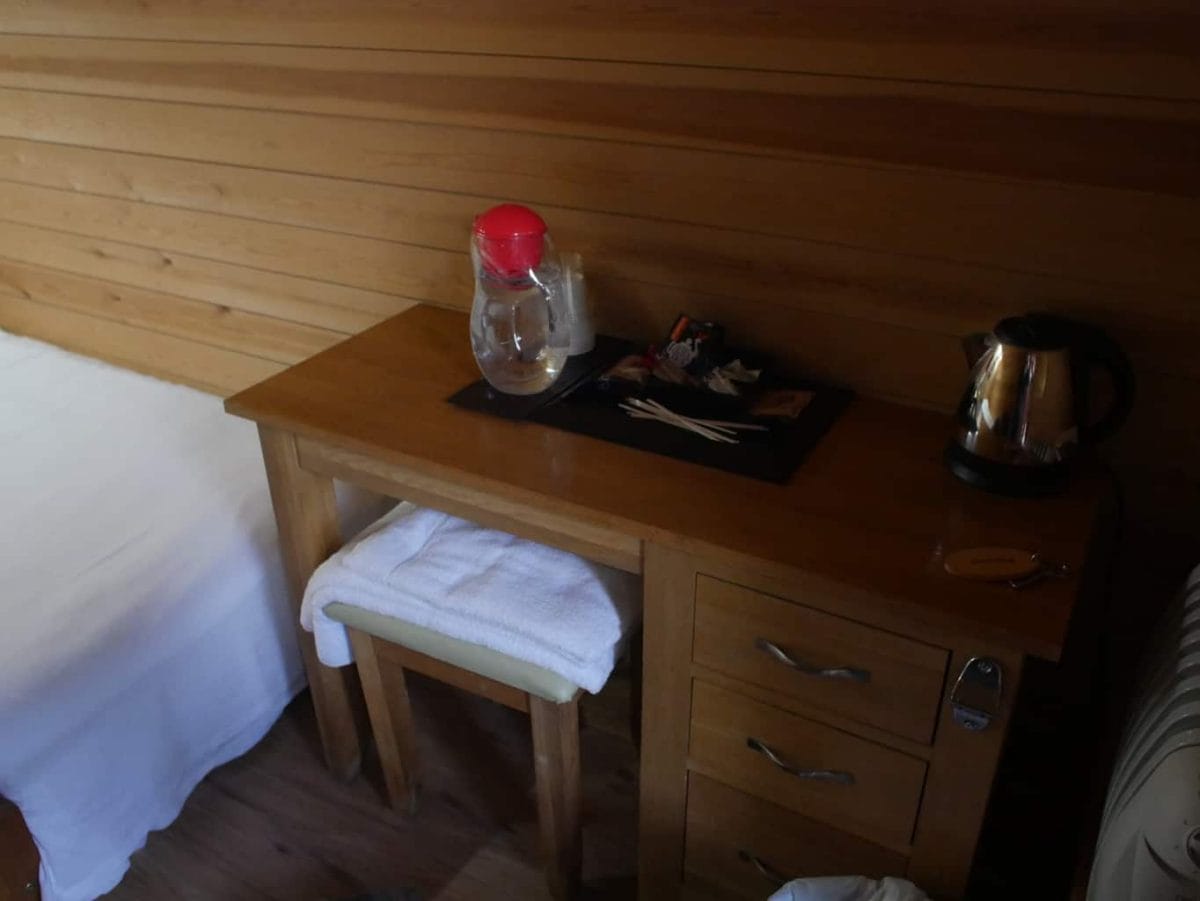 I would, without hesitation, recommend these to anyone, even if you don't like camping.
It's nothing like camping, it's very tall on the inside so you can stand up, and the beds were great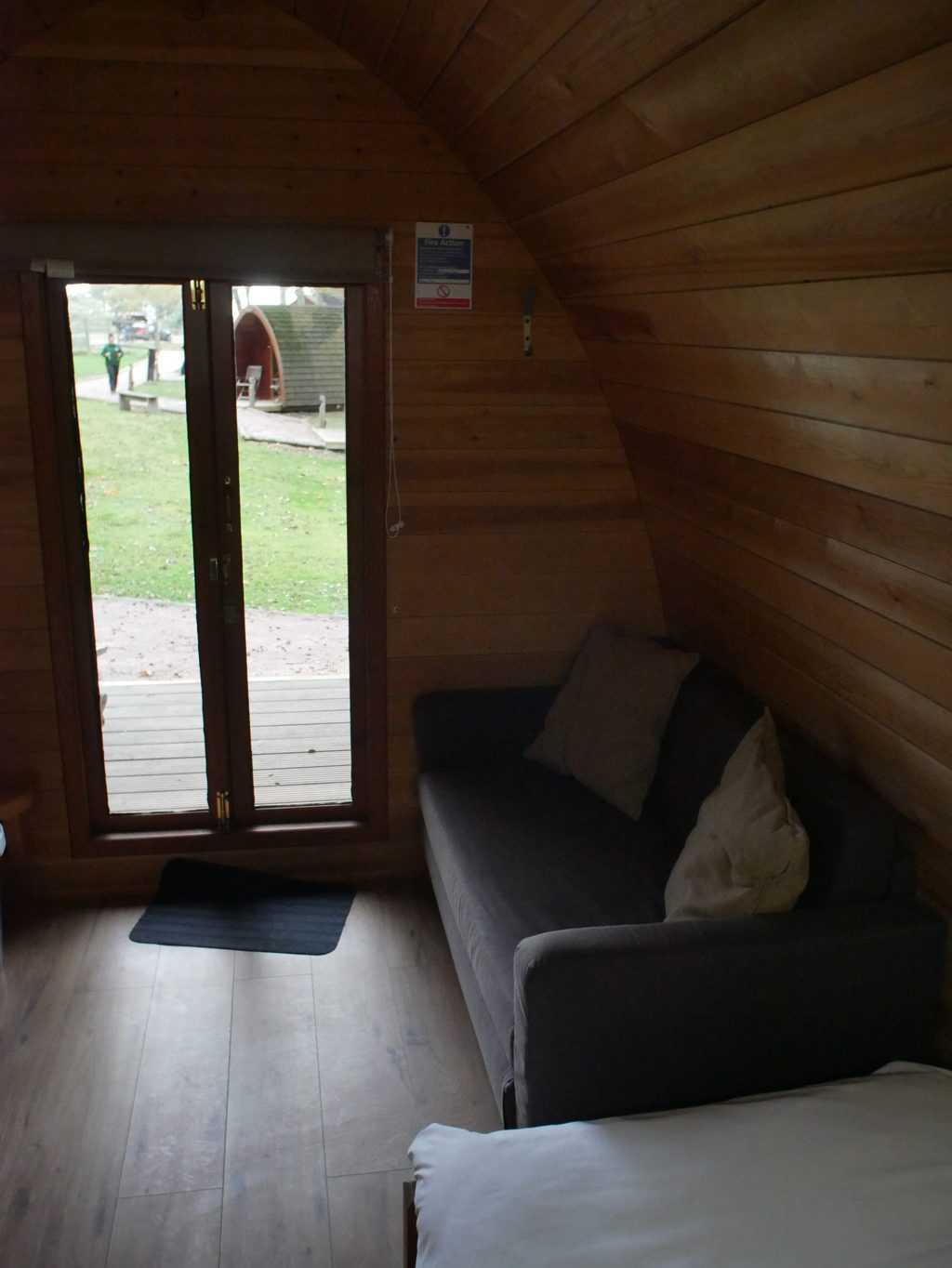 Overall Lookout Lodge at Whipsnade Zoo Experience Review
The main question we had after we left was "was it worth the money?"
We had an amazing time, but did it really justify the money we spent?
After we had finished with our experience and tallied up everything included – 2 full day admission to the zoo, a night's accommodation, three private tours, one three course dinner and one cooked breakfast for 2 people, we were both on the "absolutely yes" side.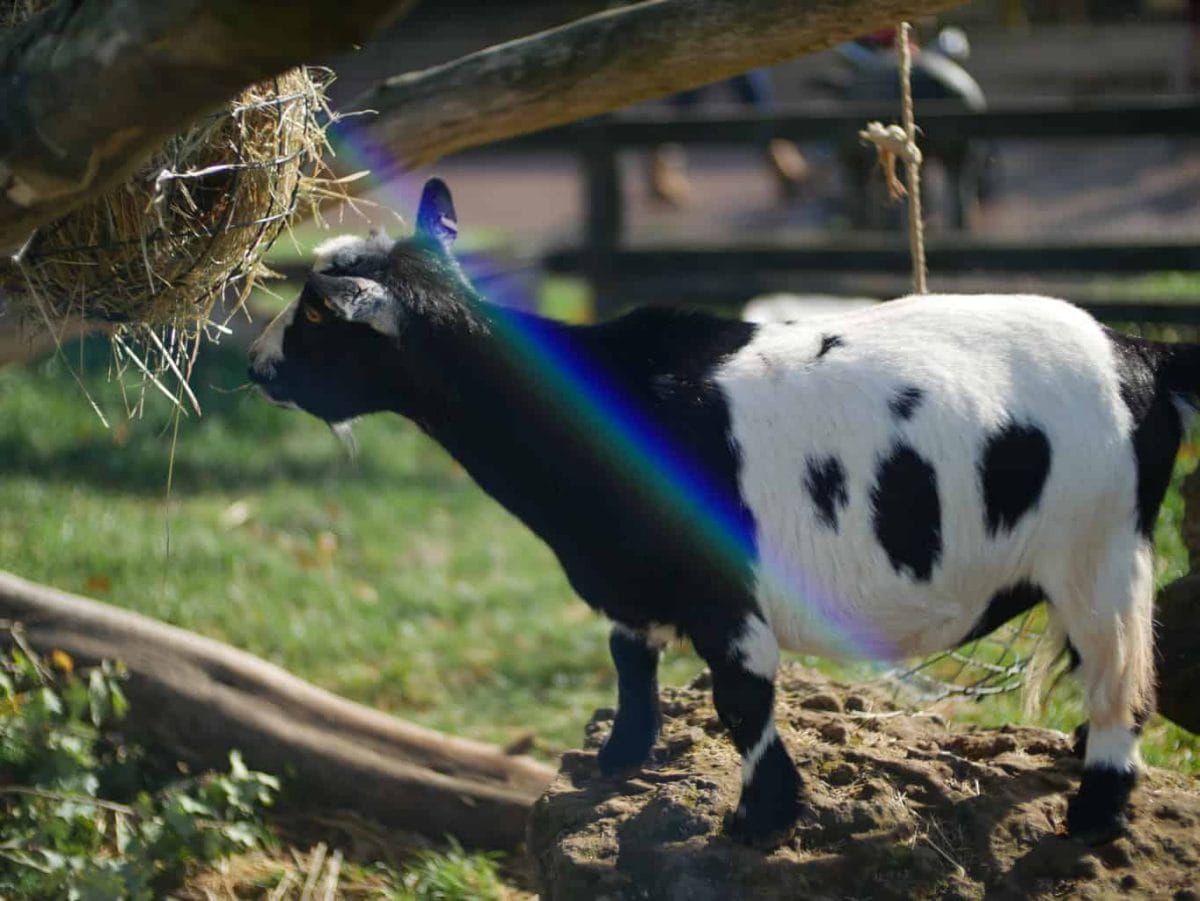 Sometimes during experiences like these, you're left thinking – "oh, the only disappointment was XYZ" or "it was great, but would have been that much better if XYZ."
We had none of those thoughts, at all.
All we could talk about was how great it was and how much fun we had.
There was nothing at all that we would have suggested to improve it – it was a perfect experience for us and hit on everything we would have wanted out of the experience.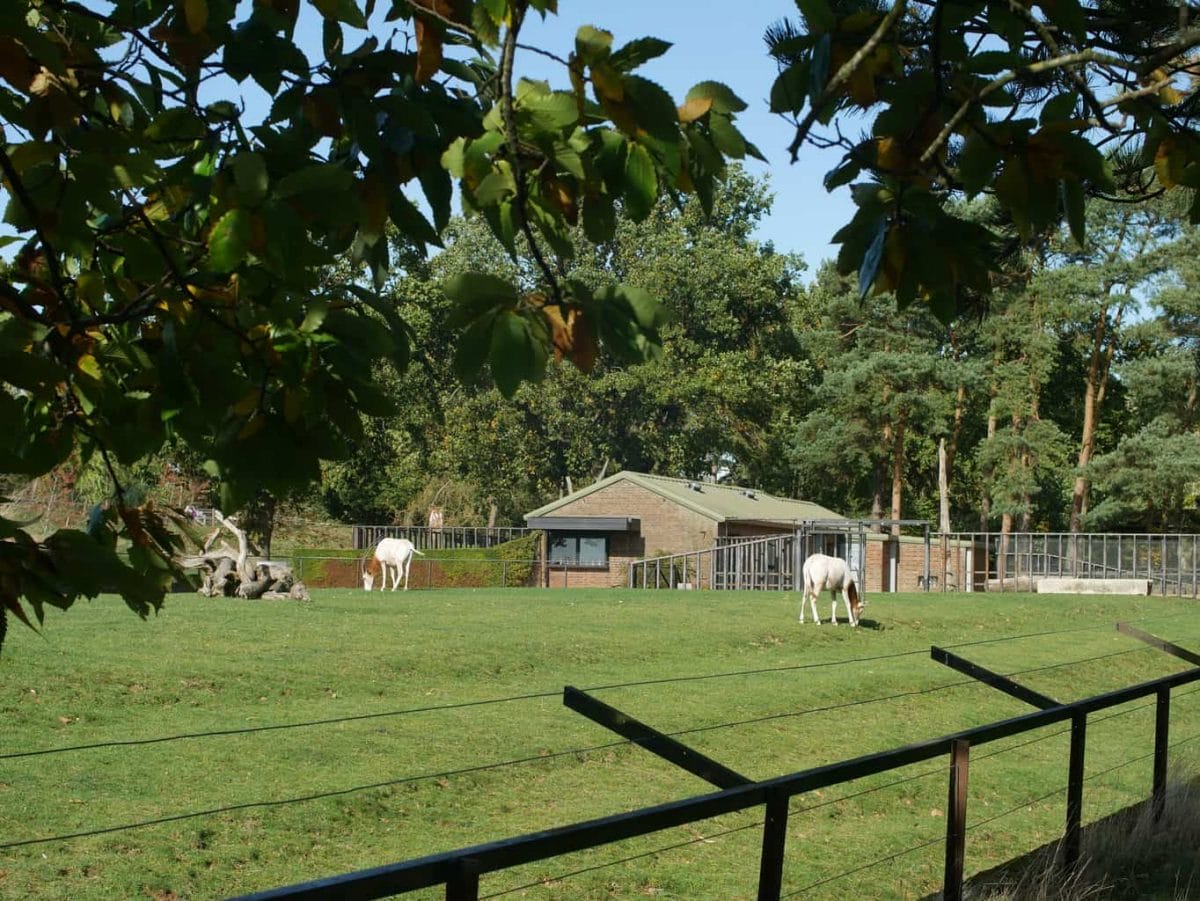 If you are interested in other animal experiences, you can get discounts on them on the day after your Lookout Lodge experience, so you can really go all out!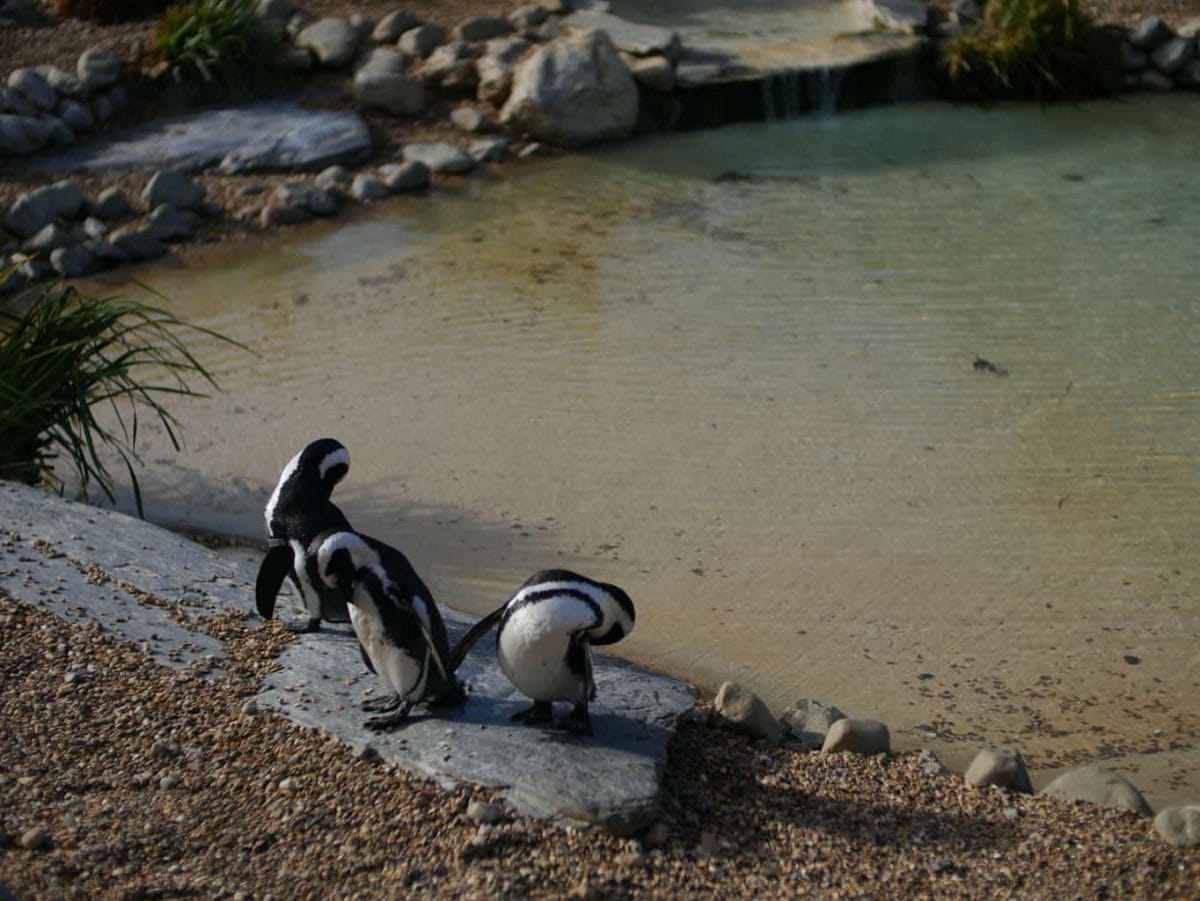 We chose to just walk around the zoo on our own after we had left Lookout Lodge and see some of the things we weren't able to see on the tours (you don't go around the entire zoo, just certain sections).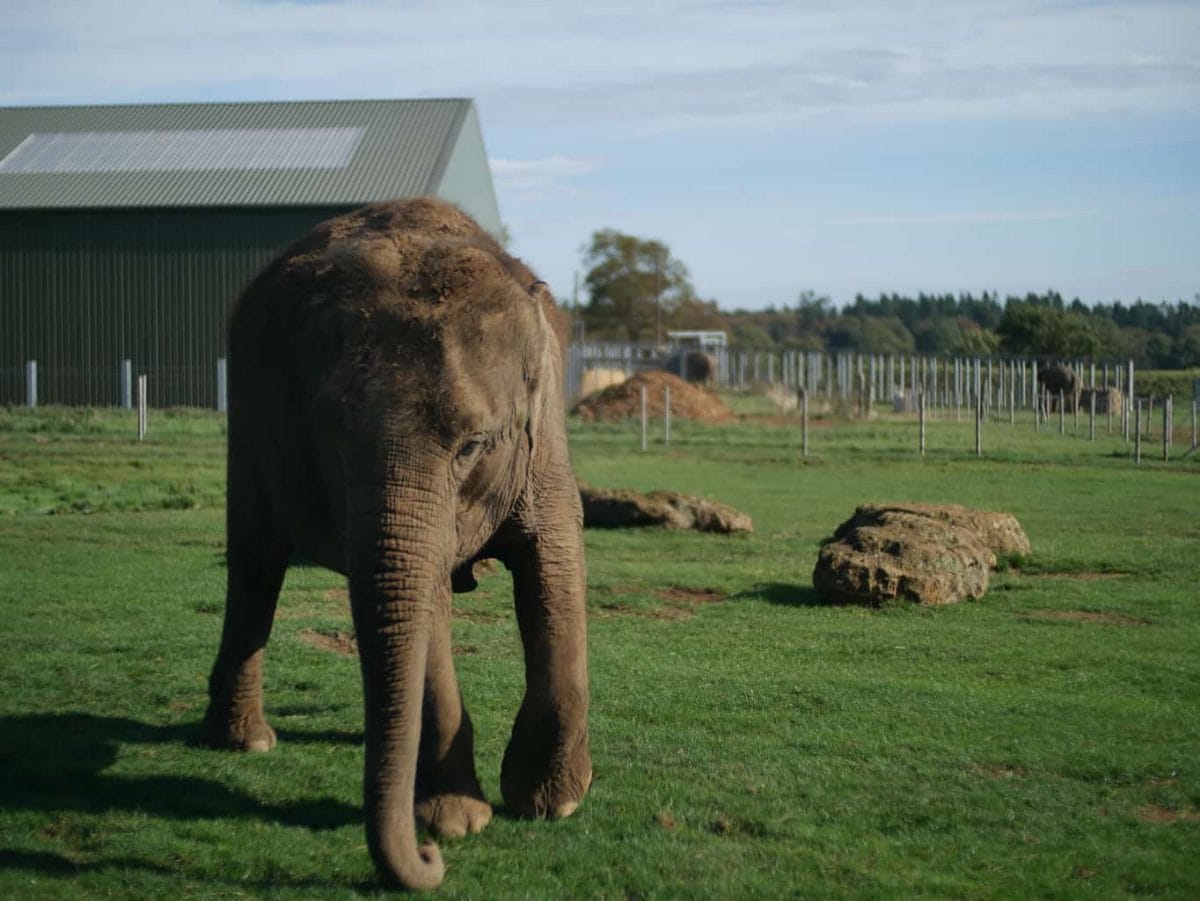 Overall, we would highly recommend booking a stay at Lookout Lodge to: families, couples who like animals, people celebrating a special occasion, people wanting to foster a love of animals in their kids, and basically anyone with a soul.
If you have any questions about our Lookout Lodge experience, feel free to comment down below and let me know!