Dear Disney cast members,
I just wanted to take a moment on this day of eating turkey and arguing over politics (or arguing over whether Flights of Passage is worth the wait in many Disney families) to say thank you.
Thank you for being there every step of the way as I grew up at the most magical place on earth.
When I was 7 and dropped an ice cream cone outside of the Main Street bakery, you were there to comfort me and go inside and get me a new one to stop my tears.
When I was 18 and graduating from high school, you were there at my grad night, putting up with a bunch of loud and excited teenagers with a good attitude and a healthy dose of perspective that you were once our age and just as annoying.
When I was 23 and newly engaged,  you were there to take Photopass pictures of me and my fiance with our "I'm Celebrating" buttons on as we basked in our dream that was finally coming true.
When I was 25 and on a honeymoon, you were there at Cosmic Ray's to surprise us with a meal and some bendy Mickey straws (which we'll always treasure).
Last year, when I was on an anniversary trip, you were there at the desk of Animal Kingdom Lodge to welcome us home and, after hearing we were only planning on spending our time at the resort, made sure we had a room where we could see the animals.
Without you, there would be no hilarious rides on the Jungle Cruise, no ghoulish memories of the Haunted Mansion, no fireworks displays.
Without you, there would be no beaming little princesses and princes at Cinderellas Royal Table, no fun days out by the hotel pool dancing to Disney songs, no tram drivers to start and end my day with a smile.
Thank you for showing up every day to do your job with a Disney smile and helping create the place of joy and escape I have come to know and love.
Thank you for bringing the magic and for always looking for a moment to make someone day's brighter.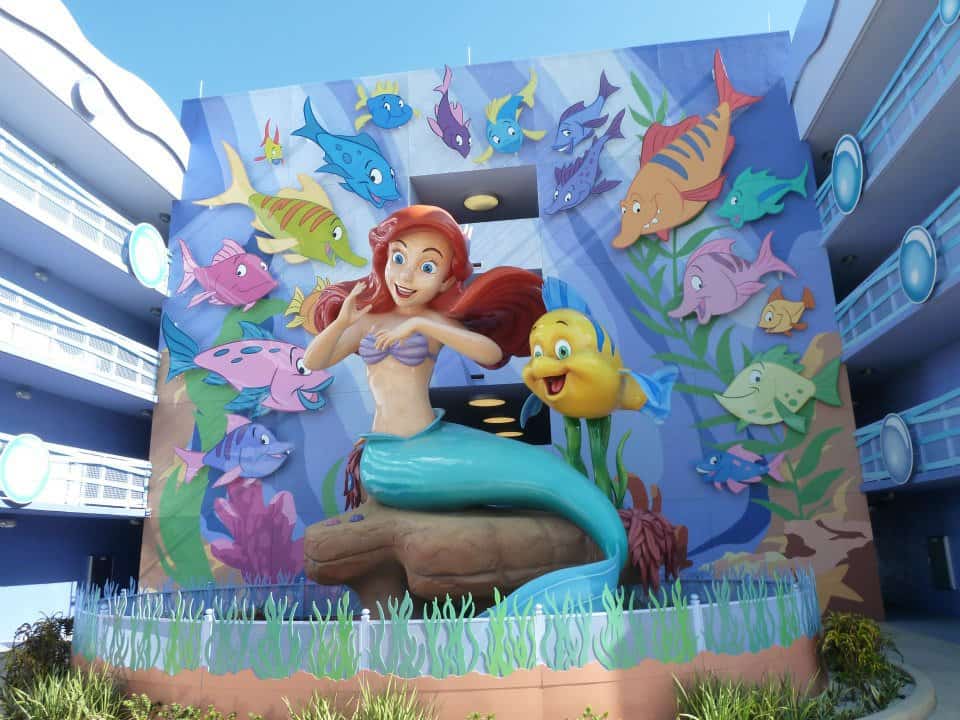 Thank you for keeping your cool when less-than-pleasant guests treat you unfairly.
It's easy to forget about your humanity when we think of you all as one big group of cast members, but I want you to know that we appreciate you as individuals who have their own lives and families and struggles to contend with outside of the parks.
Thank you Treyvon from Cosmic Rays, Phil from the Animal Kingdom Lodge, Erin from attractions and the countless others who we've interacted with over the years.
I promise that I'll work even harder on my next trip to get to know your names and learn your stories.
It's also easy to not realize how much goes on behind the scenes to keep us safe when we're on Disney property.
Thank you for taking the time and care to learn the emergency procedures and for enforcing safety throughout the resort.
As evidenced by the seamless reaction to 9/11 and countless hurricanes, you are prepared to do what you need to do to keep your guests safe, calm and entertained when the threat has passed.
You have guided guests to safety while worrying about the well-being of your own family, slept in cots at the resorts to keep hurricane operations going while your own home was in danger, and done everything you can to preserve the sanctity and feel good atmosphere around Disney property.
Thank you for being you, for being the magic makers and the most integral part of our Disney experience.
None of it happens without you, and for that we'll forever be grateful.
Sincerely,
Disney fans around the world