This post contains affiliate links for which I may make a small commission to help keep the site running. You will not be charged extra for these items had you not clicked the links. Thank you for your help to keep the site running!
Ready to book the best Cornwall tours?
You've come to the right place because I'm covering the top 9 best Cornwall tours here.
How do I know?
I've lived in the UK since 2012 and have explored far and wide, so I know that
one of the best things to do in Cornwall is book a tour and explore.
Only highly-rated tours are included in this list so you know that every Cornwall tour you book is worth your money and time.
Want me to cut to the chase?
The best tour of Cornwall is this West Cornwall tour, which includes pick ups and drop offs and is customizable so you can see everywhere from Land's End to Poldark filming locations!
There are plenty of other Cornwall tours to choose from, including Cornwall day tours and tours of Cornwall, England, so let's get right down to it.
In this list, you'll find 9 of the top-rated tours of Cornwall so you know you're making the right choice.
Easy Guide: Best Cornwall Tours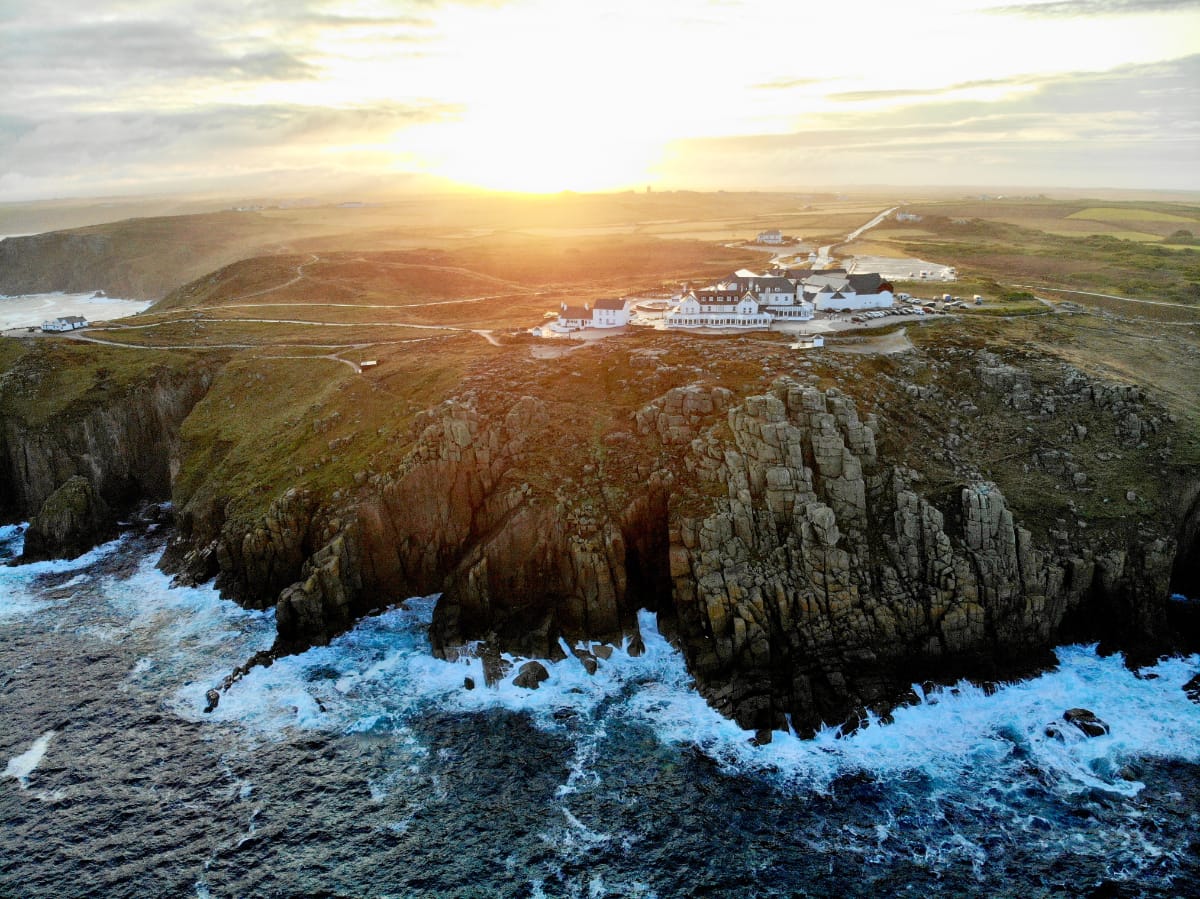 ⭐️ RATING: 5 out of 5 Stars, 11+ reviews | ⏳ TOUR LENGTH: 8 hours | ✔️ BOOK NOW
Calling all Poldark fans!
Immerse yourself in the breathtaking beauty of West Cornwall, just like your favorite show.
Capture the magic of this stunning region with this private, door-to-door tour, completely customized to your interests.
The choice is yours – select the spots you've always dreamed of visiting.
Whether it's Cornwall's iconic landmarks like St. Michael's Mount or Land's End, or the beloved Poldark filming locations such as Porthcurno or St. Levan, they'll take you there.
"Doug is an amazing tour guide. He is extremely knowledgeable about the history of Cornwall & surrounding area & about many of the Poldark filming locations. He made the tour unforgettable. I highly recommend this tour."
With this bespoke, personalized tour, you'll get the ultimate Poldark experience.
Remember to bring your camera as your guide unveils the mesmerizing landscapes that served as the backdrop to your beloved show.
Please note that any entrance fees to attractions are at your expense.
However, they guarantee that every moment will be worth it as you create unforgettable memories.
Stay connected throughout the journey with our onboard Wi-Fi, making it easy to share your experiences in real-time.
No need to worry about logistics – they'll pick you up and drop you off anywhere in Cornwall, saving you time and stress.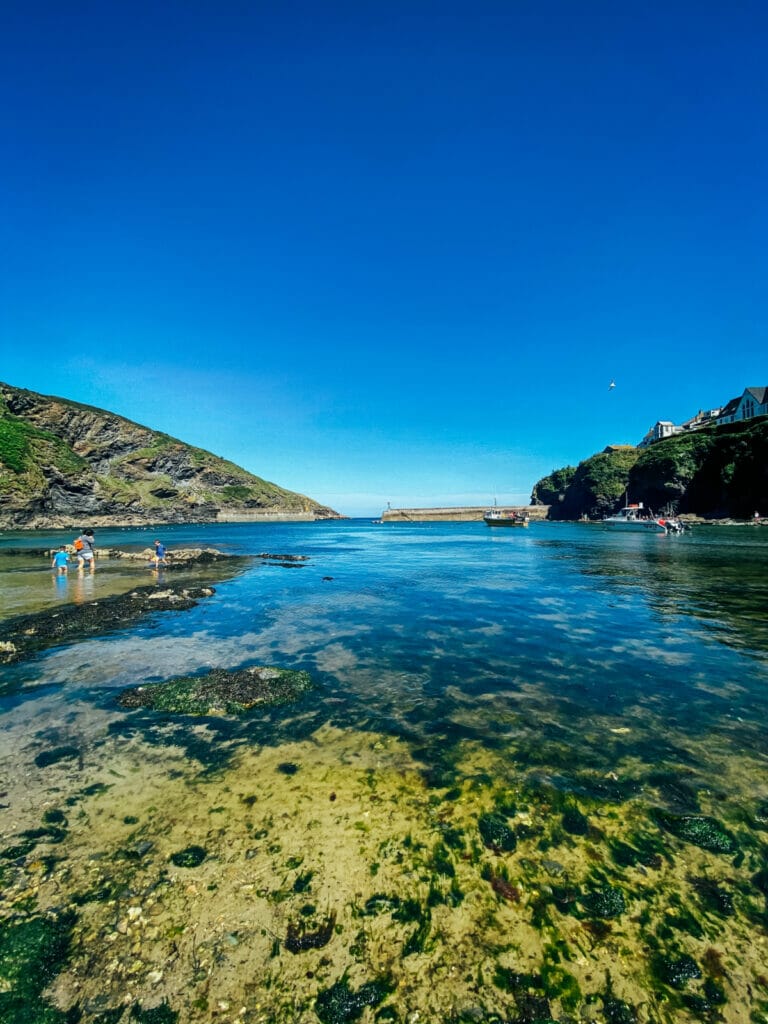 ⏳ TOUR LENGTH: 5 hours | ✔️ BOOK NOW
Join your guide for an unforgettable walking tour through the picturesque village of Port Isaac, where I've spent countless memorable moments, including listening to the captivating sea shanties sung by the Fisherman's Friends while enjoying a refreshing beer.
Get ready to immerse yourself in the magic of both "Doc Martin" and the Fisherman's Friends movies as we explore the filming locations together.
On this tour, you'll have the chance to see Doc Martin's iconic surgery, Mrs. Tishall's charming pharmacy, Louisa's school and cottage, Bert's beloved restaurant, and all the other key spots featured in the shows.
Step into the world of your favorite characters and relive their adventures as you stroll through the charming streets of Port Isaac.
"We had a great experience. Our driver Steve was prompt, very talkative and extremely flexible. We saw everything we wanted to see. The weather was a bit rainy but we all handled that with ease. We highly recommend this company."
Don't miss the opportunity to visit the village pub that appeared in both "Doc Martin" and the Fisherman's Friends movies.
Experience the enchanting Platt, where the soul-stirring sea shanties come to life. It's a moment you'll cherish forever.
But the tour doesn't end there!
You'll also explore the tiny coves at Port Quin and Port Gaverne, which served as stunning filming locations as well.
If you're up for even more adventure, the tour can be extended to a full day.
You can visit enchanting places like Tintagel, Boscastle, or Bodmin Moor upon request.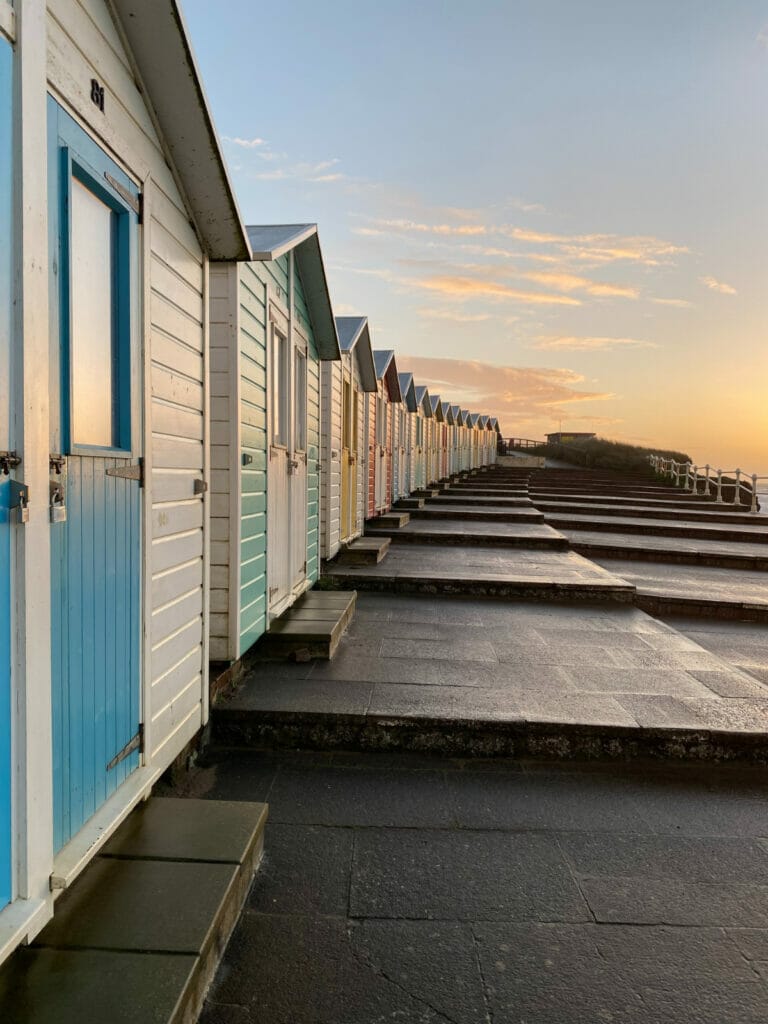 ⏳ TOUR LENGTH: 2 hours | ✔️ BOOK NOW
Step back in time and experience the captivating landscapes of North Cornwall like never before with Chris and his vintage taxi on this tour.
Leave the car behind and embark on a journey through an incredibly old and historic region that predates civilization itself.
Explore forgotten castles, hear tales of legends and heroes, marvel at awe-inspiring scenery, and even learn the art of dowsing.
Your adventure begins with a gentle stroll to Hawker's Hut, the smallest property owned by The National Trust.
"We were entertained and amazed with this well researched itinerary which expanded to include two extra days, as it was such an enjoyable experience spending the time with Chris Terry and his Little White Taxi. Even our 10 year olds were in awe.. He listened to all our questions and made sure we didn't go hungry or thirsty and knew where the nearest WC was located . What an amazing experience this was for all of us. Thank you Chris Terry and your Little White Taxi"
Built entirely of driftwood, it served as a source of inspiration for The Rev R.S. Hawker's writings by the magnificent coastline.
In Bude, you'll admire a medieval pack horse bridge, the Bude canal, the harbor, and a rare sea lock, as well as the site of the former Bude railway station.
Pause at Widemouth Bay to take in the fabulous coastline and a bronze age burial mound before continuing to witness the spectacular chevron folds—a mesmerizing geological feature of folded rock layers.
Finally, our journey leads to the enigmatic Stannon stone circle on Stannon Moor, where the art of dowsing reveals hidden mysteries and ancient wisdom.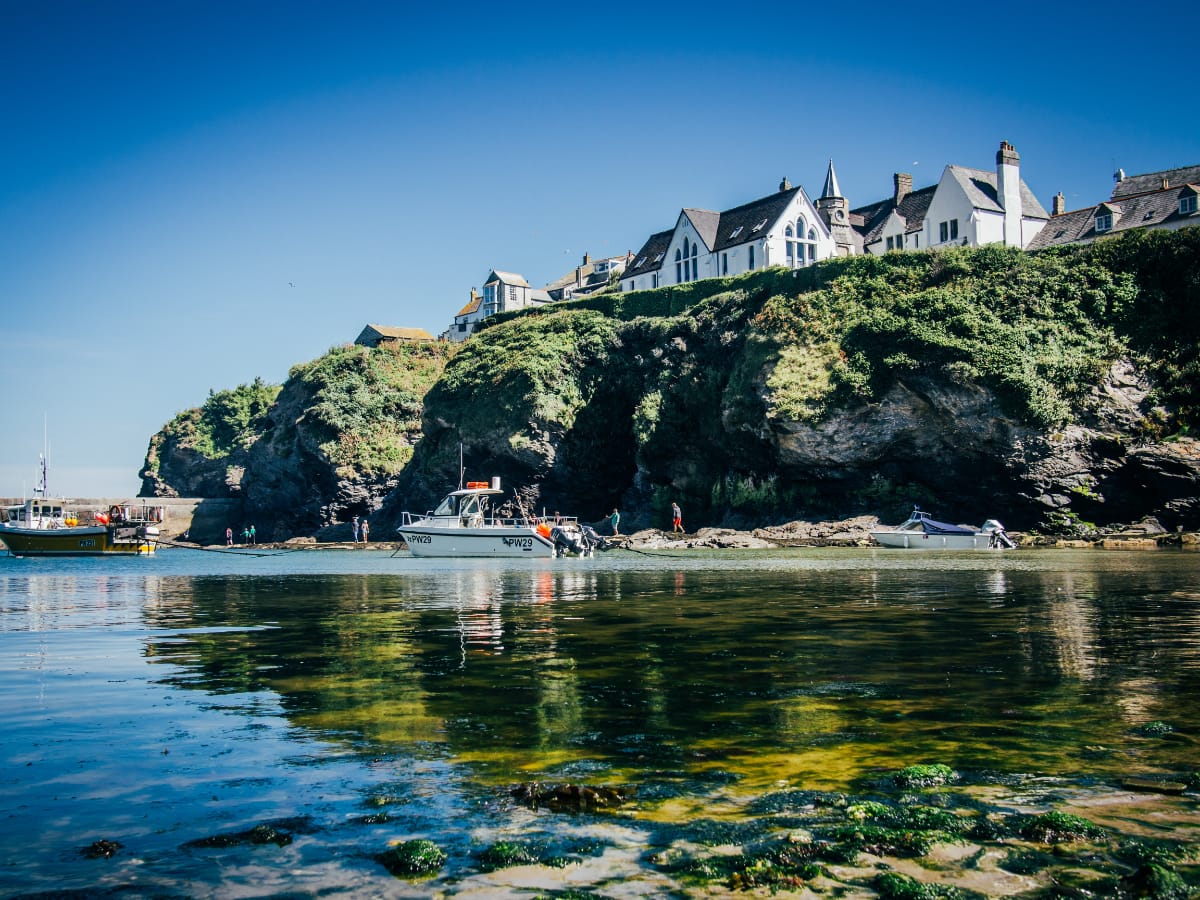 ⏳ TOUR LENGTH: 12-13 days | ✔️ BOOK NOW
Embark on an unforgettable adventure along the stunning North Cornwall Coastline with this South West Coast Path Tour – it's almost 2 weeks long, making it the perfect option if you want to take a fully guided vacation to Cornwall.
This itinerary covers the breathtaking stretch from Bude to Penzance, guiding you through some of the most picturesque landscapes in the UK.
This tour is designed to provide you with a seamless and worry-free experience.
Enjoy a hearty breakfast each day to fuel your journey, while other meals give you the freedom to savor the local cuisine at your own pace.
With convenient luggage transfer service between accommodation providers, you can focus on enjoying the scenic trails without the burden of heavy bags.
Feel fully prepared and informed with a comprehensive tour pack, complete with detailed maps.
Join your guide on this memorable journey along the South West Coast Path, where you'll encounter breathtaking vistas, charming coastal towns, and unforgettable moments.
⭐️ RATING: 4.5 out of 5 Stars, 7+ reviews | ⏳ TOUR LENGTH: 2 hours | ✔️ BOOK NOW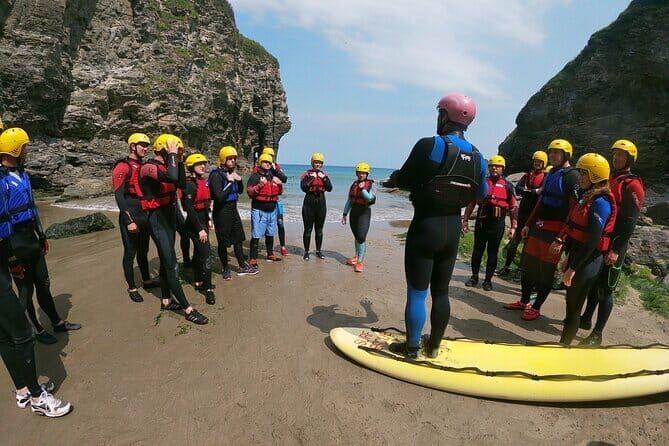 Head out on this exhilarating coasteering adventure led by a team of qualified and experienced instructors along the stunning intertidal zone of the Cornwall coastline.
Get ready to swim through vast sea caves, uncover wildlife-rich rock pools, and discover hidden and inaccessible beaches.
For the thrill-seekers, take the leap of faith from one of their many jump sites.
The coasteering sessions take place at a beautiful and unique venue in North Cornwall, offering a spectacular coastal setting with endless exploration opportunities.
"We were given the coasteering experience as a gift . It was an amazing experience . Being on the older side , late 60 's and early 70's we were extremely well looked after by James, who made sure we enjoyed the experience whilst making sure we were totally safe."
Each session is thoughtfully tailored to suit the needs and abilities of every group, and they provide all the necessary safety equipment for a worry-free experience.
To join the excitement, participants must be over 10 years old and capable of swimming 50 meters unaided.
For younger adventurers, all under 18's must be accompanied by a parent or guardian.
Prepare for a day of adrenaline, exploration, and unforgettable memories as you dive into the wonders of coasteering.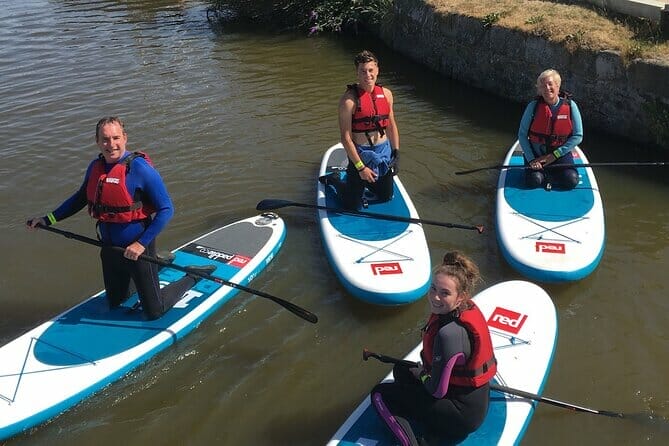 ⭐️ RATING: 5 out of 5 Stars, 11+ reviews | ⏳ TOUR LENGTH: 2 hours | ✔️ BOOK NOW
Experience the thrilling and rapidly growing sport of Stand Up Paddleboarding (SUP) in the beautiful coastal town of Bude on this experience.
With its stable and surfboard-style design, their large paddleboards provide a perfect platform for you to stand on, while the extra-long canoe paddle ensures you'll be gliding effortlessly through the water in no time.
"We had a very enjoyable afternoon. James was very patient whilst being encouraging and not disparaging of our unsteady progress. He put us at our ease and made good conversation and observations as we paddled uncertainly up the canal and with a little more confidence on the return. Thank you James and the team."
Whether you're a beginner or an experienced paddler, SUP is a fantastic activity for all ages and abilities, making it the ideal family, friends, or group adventure.
They'll provide you with all the necessary equipment, including a suitably sized inflatable paddleboard and an extendable paddle.
Expert instructors will guide you through the process, ensuring you feel confident and comfortable on the water.
Don't worry about getting wet – detailed instructions will have you navigating the waterways like a pro.
However, just in case, they offer the option to wear a wetsuit for added comfort.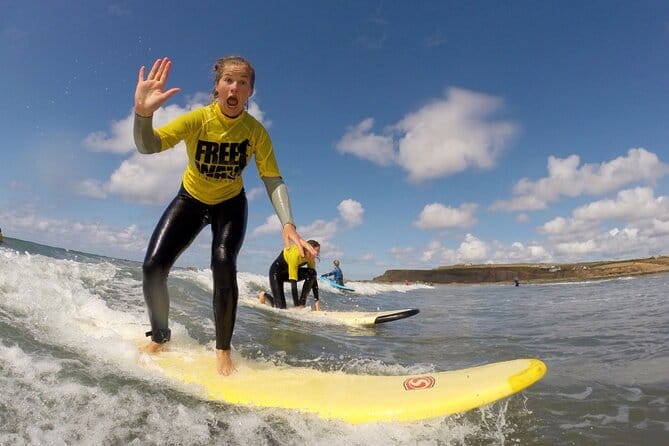 ⭐️ RATING: 5 out of 5 Stars, 17+ reviews | ⏳ TOUR LENGTH: 2 hours | ✔️ BOOK NOW
Discover the thrill of surfing at Widemouth Bay in Bude with experienced instructors during this experience, whether you're a complete beginner or looking to enhance your skills.
Surfing lessons are the perfect way to gain the confidence and techniques needed to ride those waves with ease!
"Marco took out my three teenage children on an early morning surf lesson and they had a brilliant time and learnt loads. I would highly recommend."
There's nothing quite like that moment when you stand up on your surfboard and ride your first wave – an exhilarating experience that you'll cherish forever.
Their friendly instructors are there to ensure you surf with confidence, whether you're a first-timer or seeking improvement.
They keep their lessons in small groups to provide personalized attention, ensuring you get the most out of your experience.
Plus, all necessary equipment is included, and each session lasts approximately 2 hours.
8.
Doc Martin and The Legend of King Arthur Tour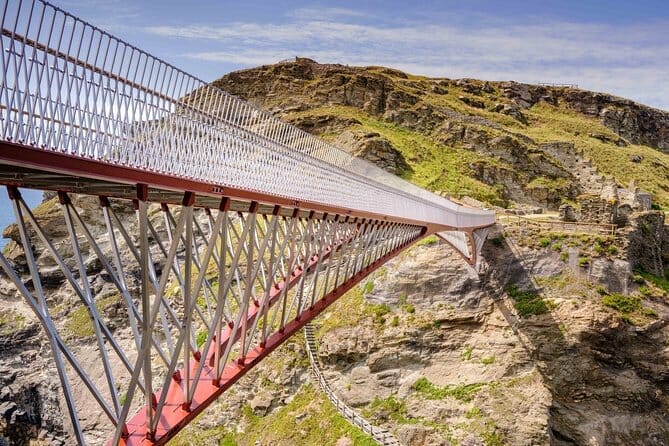 ⏳ TOUR LENGTH: 8 hours | ✔️ BOOK NOW
Experience the best of Cornwall's natural, historical, and cultural attractions on a stress-free tour that eliminates the hassle of navigating and planning.
With this private tour, you have the freedom to customize your sightseeing schedule, covering sites associated with the legendary King Arthur and famous filming locations from the hit TV show Doc Martin.
"Absolutely brilliant tour our tour guy was excellent would definitely recommend it the tour guide stays in Port Issac."
Discover more top Cornwall attractions in less time as you embark on a sightseeing tour of Bodmin.
It's an easy and enjoyable way to get your bearings amidst the stunning coastal sights.
Tick off must-visit places like Port Isaac, Padstow, and Fristral Beach, among many others.
Simply sit back, relax, and soak up the breathtaking scenery while someone else handles the driving.
⭐️ RATING: 5 out of 5 Stars | ⏳ TOUR LENGTH: 5 hours | ✔️ BOOK NOW
Indulge in a unique and intimate experience for two, where you'll craft your very own wedding rings under the guidance of an expert jewelry maker at a charming Cornwall studio.
Get ready to embark on a journey of creativity and love as you learn the art of making a silver ring from scratch.
"Just returned home from a weekend in Cornwall and cannot thank Carole enough for a brilliant day making our wedding rings. She made us feel very welcome right from the start, and talked us through the process every step of the way. We are beyond pleased with the end result and can't recommend the experience highly enough, particularly if you are looking for something truly unique, personal and individual. And its Hand crafted in Cornwall!"
For an extra touch of luxury, you have the option to upgrade to gold rings for an additional fee.
This extraordinary experience offers a level of personalization that goes beyond buying a ready-made ring from a store.
You'll have the chance to infuse your rings with love and meaning, with the possibility to engrave a heartfelt message inside.
UK Travel Planning Guide: the FAQs
🏥 Should I buy UK travel insurance?
Absolutely yes. Basic coverage is not expensive, and as a visitor you are NOT covered under the NHS. Compare policies and prices with Travel Insurance Master here, a big name in the travel insurance business, and cross that off your list.
🔌 Do I need travel adapters for the UK?
Yes, you do, otherwise you won't be able to plug in your electronics/phone/lifelines. I recommend this one, which is all-in-one so you can use it in other countries.
🚗 What do I need to drive in the UK?
The first thing you need to check out if you're planning on renting a car in the UK is this guide to driving in the UK for visitors – the roads, signs, and driving experience will likely not be what you're used to and it's essential to prepare yourself to stay safe and aware.
🛌 What's the best way to book hotels in the UK?
For UK hotels, Booking is the best site as it offers free cancellation on many properties. If you want an apartment, I always recommend VRBO over AirBnb.
📳 Will my phone work in the UK?
Yes – if you set it up right. Check out my guide on making your foreign phone work in the UK to ensure that you get the type of service you need.
🚿 Can I drink the water in the UK?
Yes, UK water is great and perfectly safe. But drink out of taps in any kitchen or use water fountains. Double check before drinking out of the taps in hotel bathrooms, though, as they may be on a different system.