This post contains affiliate links for which I may make a small commission to help keep the site running. You will not be charged extra for these items had you not clicked the links. Thank you for your help to keep the site running!
These past few weekends have been 'wedding season,' not only for me, but also for the dozens of coworkers and friends I've spoken to who are hopping from wedding-to-wedding this month.
There's something about spring and summer in the UK that makes it a perfect time to say "I do," which is wonderful for the happy couple, but a bit of a scheduling nightmare for the rest of us.
As someone who got married in the UK as an American myself, as well as an American expat in the UK, I thought I'd help you all by by making a list of the differences between British and American weddings and UK vs US weddings so that you can figure out how to plan a British American wedding.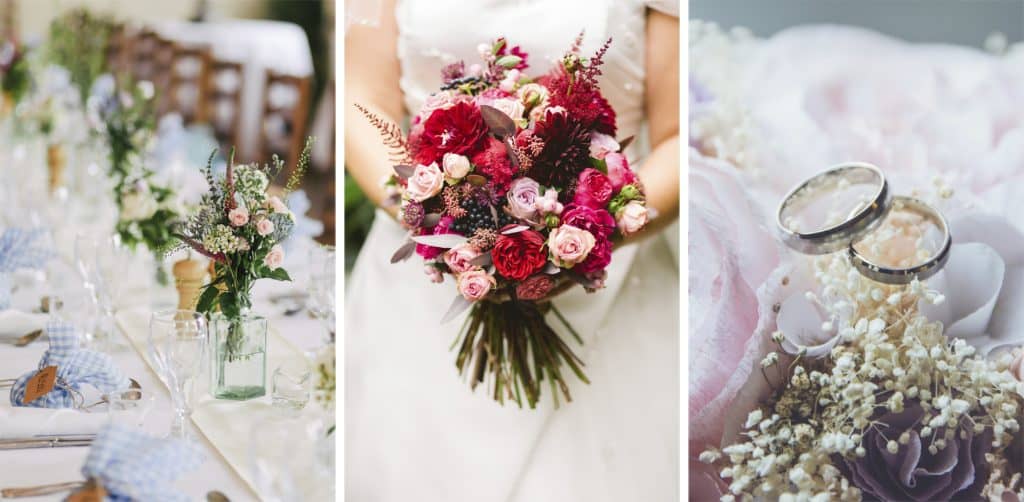 Differences between British and American Weddings for the Upcoming Bride (or Guest)
1. Hen Party/Stag-Do
Brits refer to the bachelorette party as the "hen party" and the bachelor party as a "stag-do."
As far as I can tell, there are no hens at a hen party and no stags at a stag-do, just a bunch of drunk people.
In both countries, these parties can be one night events at a local bar, or they can be longer vacations or weekend getaways.
Or they can be whatever you want – I had a day with my bridesmaids where we went out for an afternoon tea, saw a play, and then had dinner.
We also may have stopped at the Disney store because I have no shame.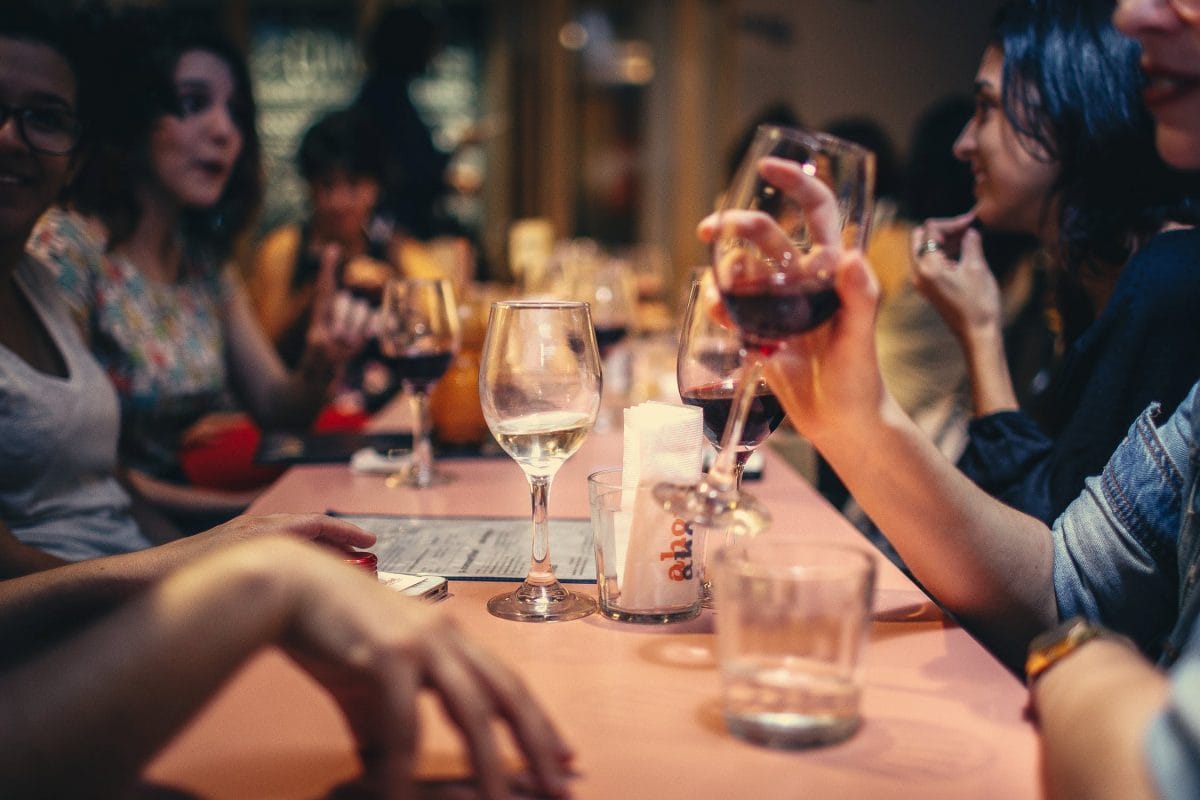 2. Fascinated by Fascinators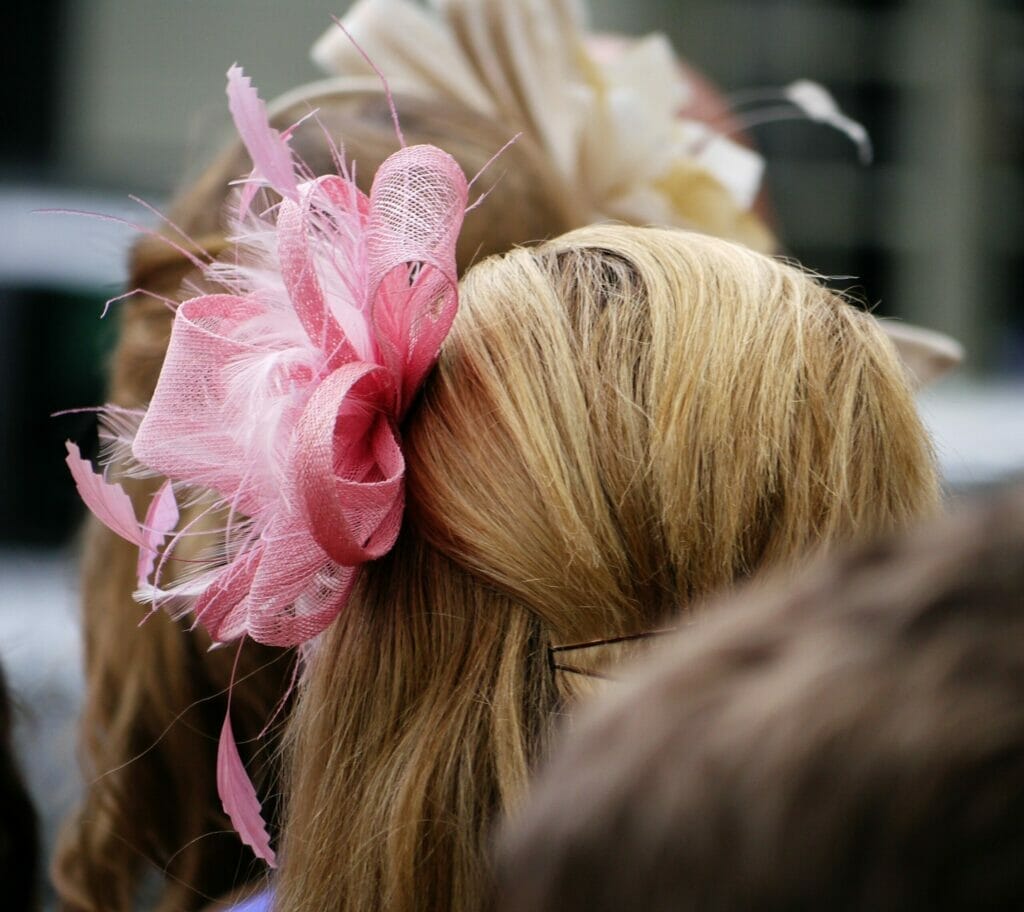 One of the most visual differences between British and American weddings is that it's traditional in Britain for women to wear a hat to a wedding.
Many of the younger women I saw wore smaller 'pinned' hats that looked more like giant barrettes (they're called fascinators and look like this), but some did wear full floppy hats.
It's a classy tradition, but can make the view of the ceremony slightly obstructed with colorful feathers.
There are worse things in life.
There is no such tradition in America, and hats are not particularly common things to wear to a wedding.
There certainly isn't any sort of tradition about it or rules concerning not wearing a bigger hat than the mother of the bride like there is in England.
3. Wedding breakfast
The reception dinner in England is referred to as the "wedding breakfast," not to be confused with an actual breakfast.
There is nothing remotely breakfast-like about the wedding breakfast, trust me.
I was very excited for some eggs and hashbrowns and was subsequently very let down.
The reason it's called a wedding breakfast is because breakfast is the first meal of the day and this meal is the first meal that the bride and groom will be enjoying as husband and wife.
As you can probably guess if you're British, Americans call it the "reception dinner," because, well, it's a dinner that takes place at your reception.
Got to keep it simple!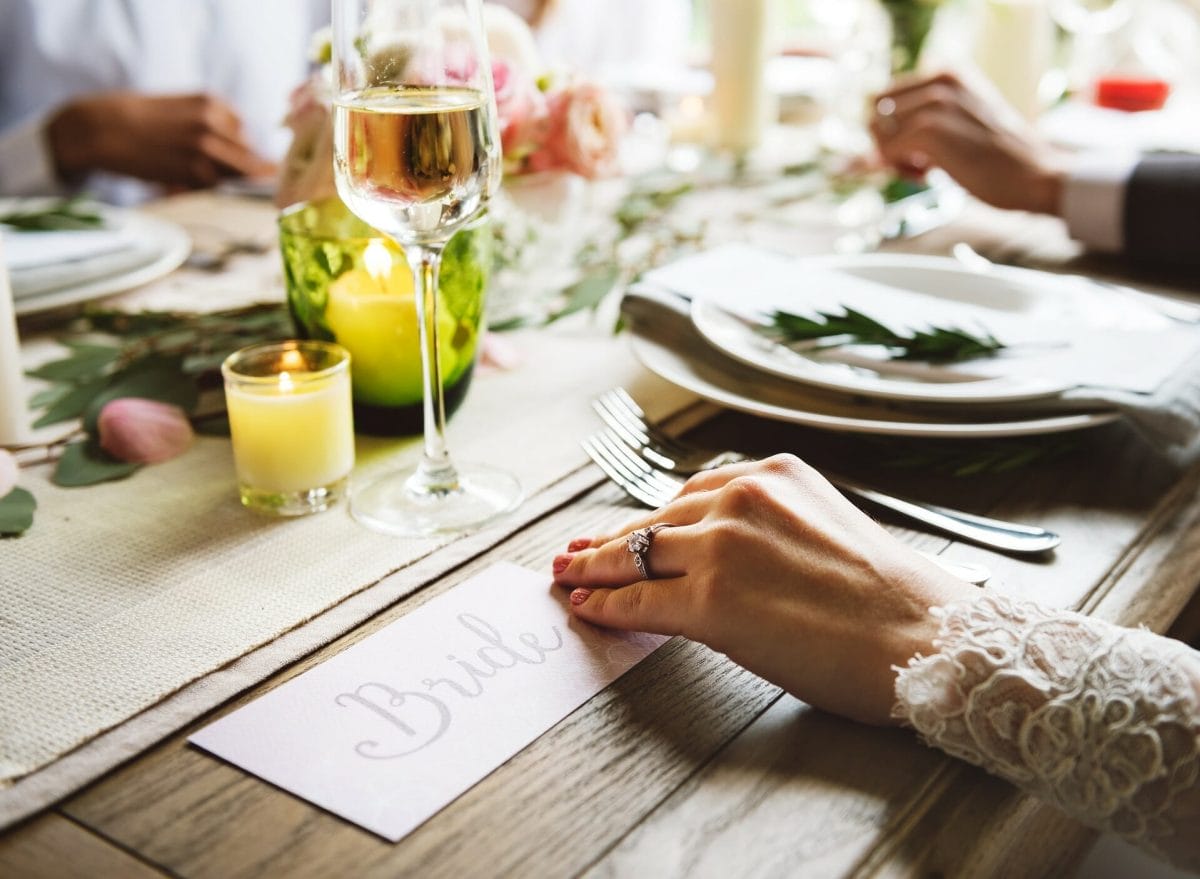 4. Bridesmaids and groomsmen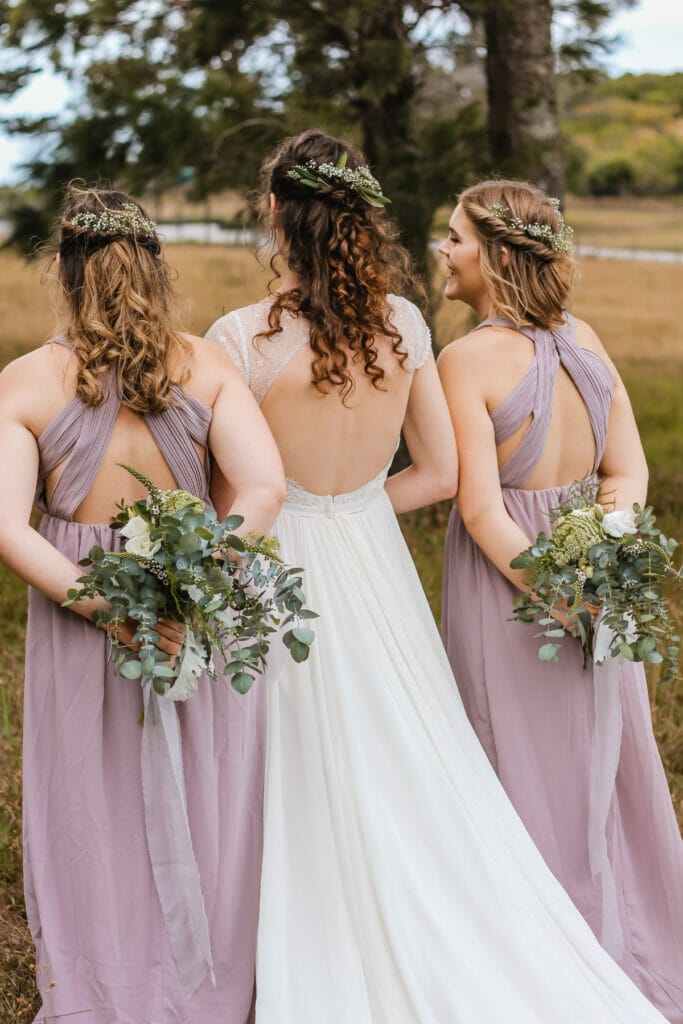 In the UK, a groomsmen is referred to as an "usher" and is in charge of helping guests to their seats and performing similar duties.
The wedding party in the UK also tends to be smaller (2 or 3 close friends as opposed to the 3+ you would expect as the norm in America).
There is still a best man and maid of honor in both countries, and brides and grooms will typically choose the person closest to them whether that's a friend or family member to stand in that role.
5. Standing at the Ceremony
Another UK vs US wedding tradition is that in England, wedding parties don't usually stand with the bride and groom for the ceremony!
They get front row seats, though, which I suppose is consolation.
In America, standing up at the front with the bride and groom during the ceremony is basically the whole part of being a groomsman or bridesmaid, and this was another aspect of our wedding that I was insistent on having.
I didn't really understand why they wouldn't stand at the front, as to me that standing up with us during the vows is a physical sign that they are standing up for your marriage and supporting you.
You don't really get the same feeling when they're sat down.
Luckily, as you can read more about in my write-up of my American wedding in England, everyone got on board with my plan and I didn't receive any push back from my future groom or the church!
Thank god, or I would have had a panic attack about the whole thing.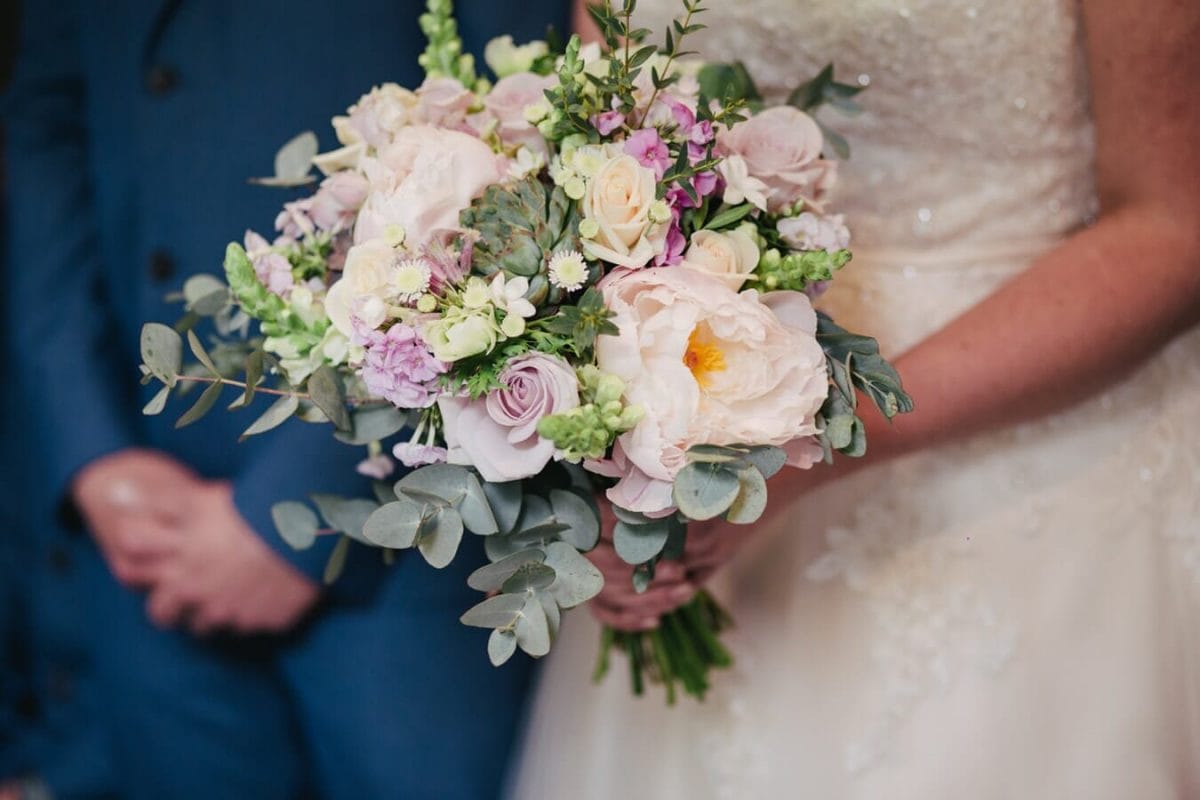 6. Wedding Cake
This is a massive generalization, but Brits LOVE themselves some fruitcake at events.
Christmas pudding, a cake full of squashed up dry fruit, is one of the country's favorite Christmas dishes, and classic fruitcake is still popular as a wedding cake.
This is in contrast to the basic vanilla sponge or poundcake of a traditional American wedding cake.
In my article on the differences between American and British grocery stores, you start to get a feel for the different tastes you can find across the pond.
I'm not going to pass judgement on this one, but I will say that many Brits I've talked to tell me something along the lines of "I don't really like fruitcake, but it's tradition, and tradition tastes good."
Fair enough.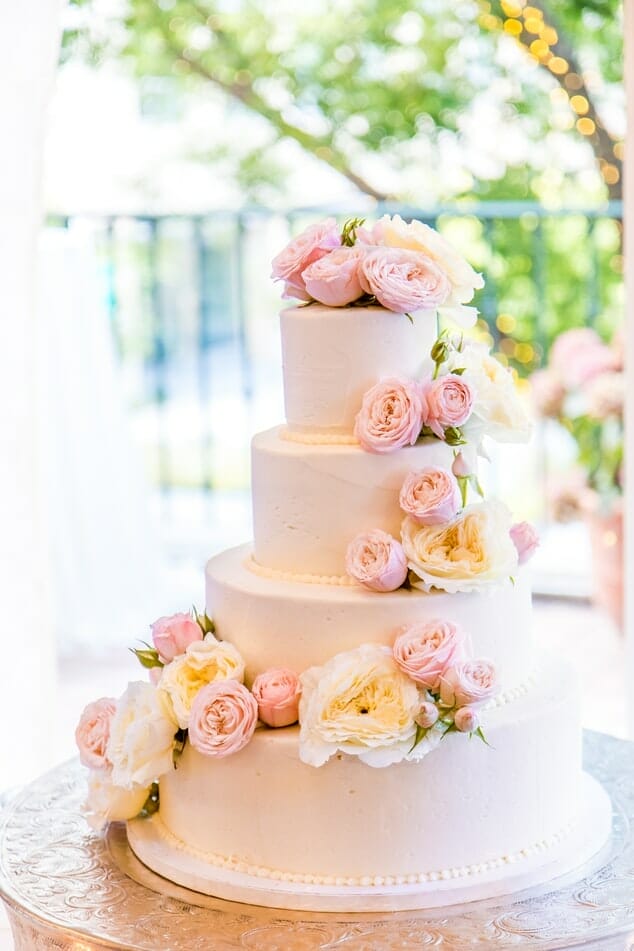 7. Traditional Ceremonies
This shouldn't come as a surprise, but British ceremonies are far more traditional than American ones.
The British ceremony 'script' doesn't even include 'you may now kiss the bride,' though couples can choose to add it.
From what I've experienced, it's also uncommon to write your own vows or deviate from the traditional hymns and bible passages read at a religious wedding.
This was a hard moment for me, and one where I really experienced culture shock as an expat, as I had always dreamed of writing my own vows and wasn't able to.
I worked them into the speech at the end of the day, so all was well.
But still.
8. A-List/B-List Invitations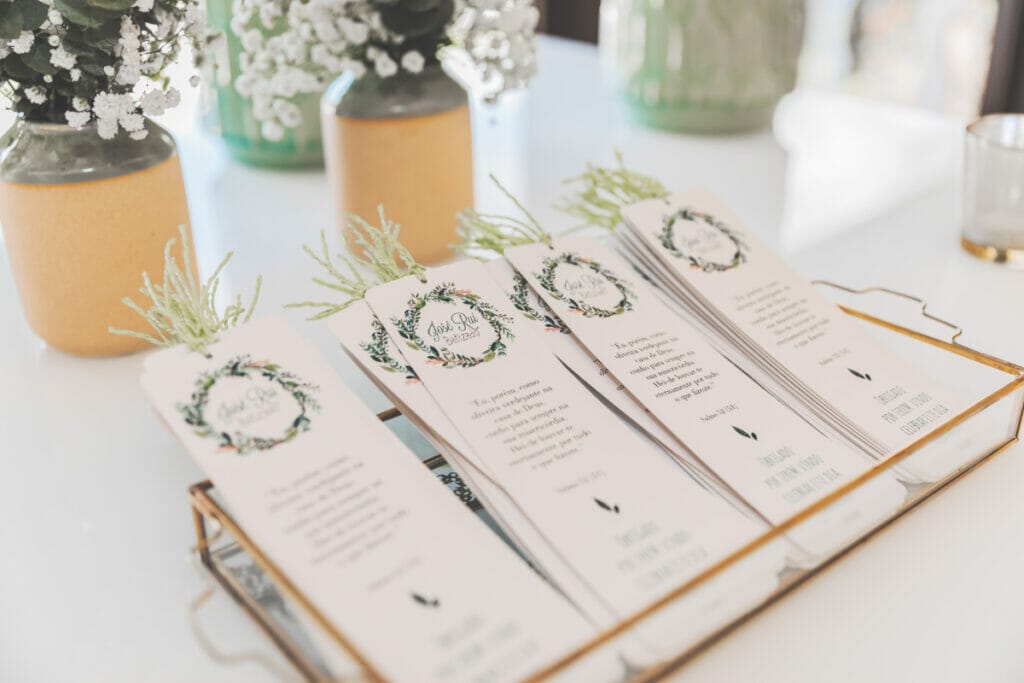 One of the most shocking differences between American weddings and UK weddings boils down to who gets invited.
At a typical American wedding, you have one invite list who are welcome to join you to the entire day.
In the UK, you would usually invite closer friends and family to the actual ceremony and invite less-close friends or acquaintances to the reception only.
I have to say, as both a "full day" and "reception only" guest recently, I much prefer the American style of "you're in or you're out."
It feels a bit awkward to know where you 'ranked' in the bride and groom's life.
This is a wedding, not the Hunger Games.
9. Bride Comes in First
In America, it's always portrayed that the bride walks in last after her bridesmaids.
This is the "grand reveal," the big moment, the "why we came" sort of event.
In England, the actual traditional way is for the bridesmaids to walk in after the bride, holding her train.
This isn't necessarily always the case nowadays and has been mixed from the weddings we've been to, but it is a difference to be aware of.
When it came time for me to choose when I was walking down the aisle, I put my foot down and decided that I was going to walk in last.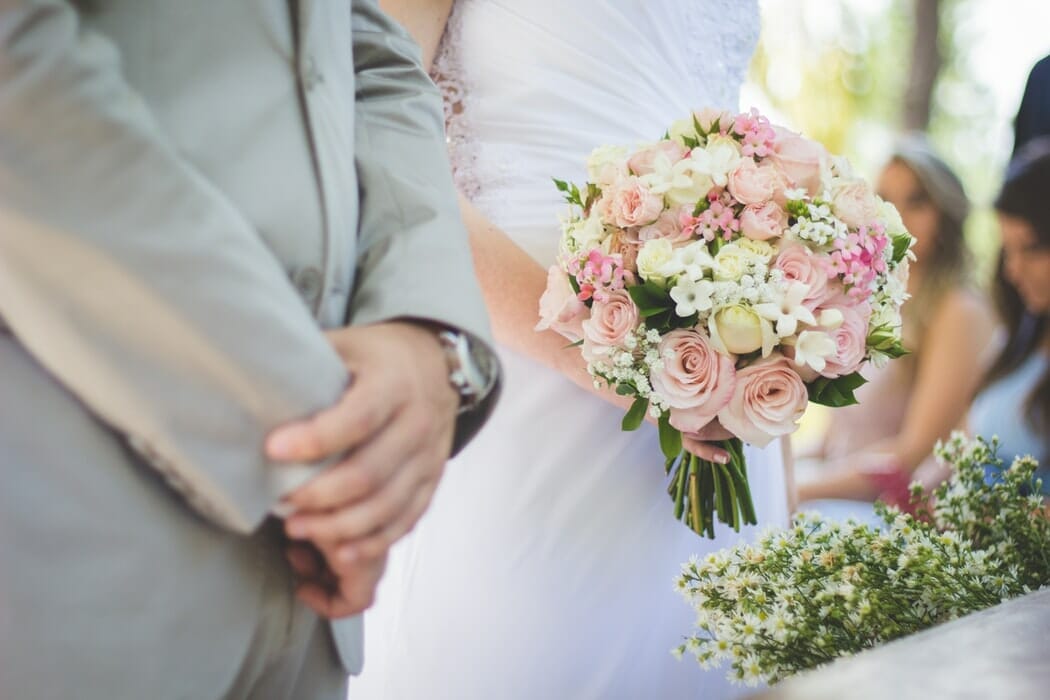 10. Typical Wedding Schedule
Right, here's a UK vs US wedding custom that really affected our day!
The actual schedule of a wedding and how the components are laid out is very much structured in many UK weddings.
First you have the ceremony, then you have the cocktail hour, then you have the reception dinner, then speeches, then a night of dancing.
About 90% of the weddings we have been to in the UK follow this exact format, and it was a real surprise to many of our friends that ours didn't, but that's because in America we don't see weddings as a specific format, but instead leave it up to the individual couple.
And sure, you can create your own day as a British bride and groom, but you're going to get a lot more questions about why you're not doing it the traditional way than you would in America where there really is no traditional way nowadays.
11. Wedding Start and Finish Times
Weddings in America typically start…well, whenever you want!
But often they start in the late afternoon or evening and go until around 11pm or so.
Weddings in England usually start around lunchtime or just before, and they go…ALL DAY AND NIGHT LONG!
Literally, from, say, 1pm in the afternoon to 1am in the evening.
When I first moved to the UK, I was shocked by this.
I've always known weddings to be like, a 5-6 hour affair, not an entire day!
But Brits love to party, so the wedding just…doesn't stop.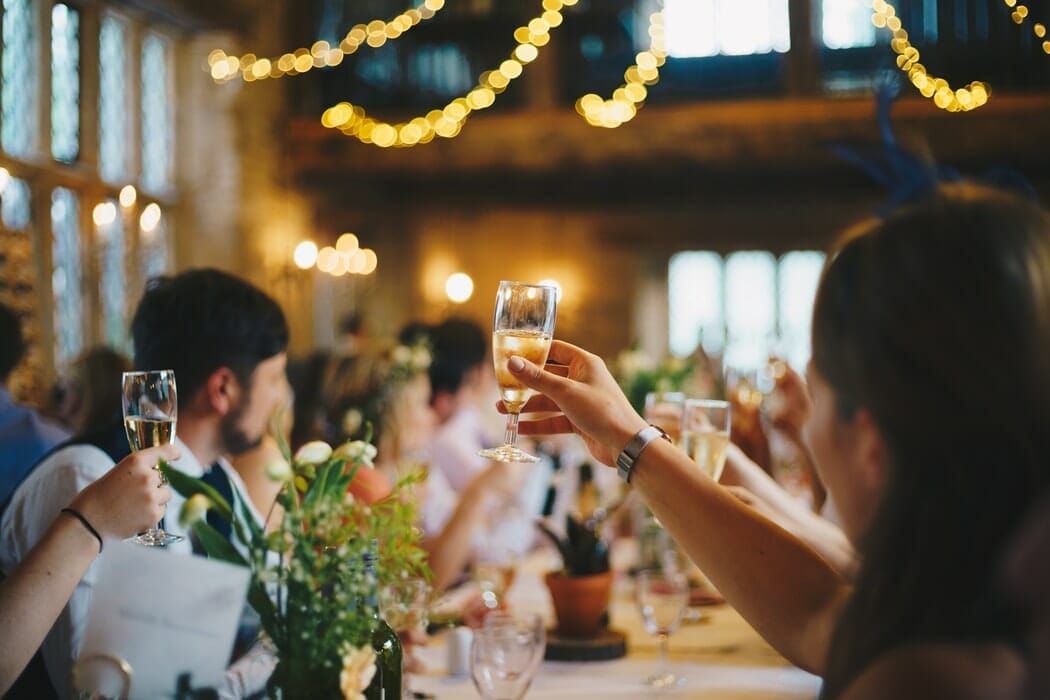 12. The Whole Family Doesn't Walk Down the Aisle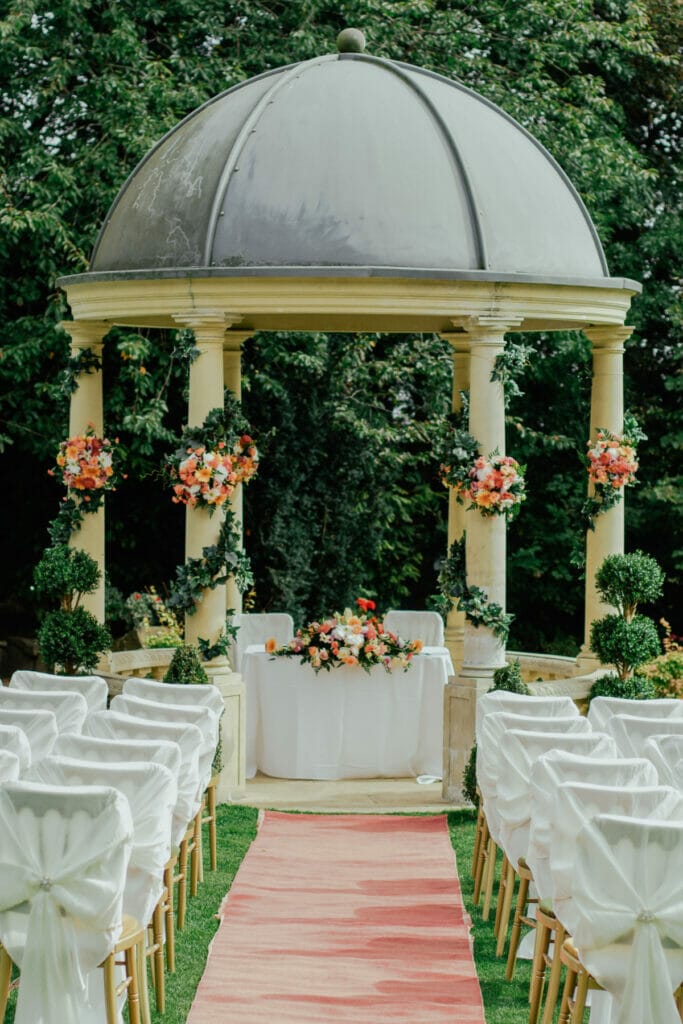 Okay, so another difference between American and British weddings traditions is that while the whole family doesn't usually walk down the aisle in America, you often have a procession of the family, including the mothers of the bride at the start of a wedding to get everyone into their places.
Perhaps the groom and his mother will walk in hand in hand or something similar.
In England, this is most definitely not a thing.
The groom hangs around the venue before everything starts and then gets into "position" once it's time to roll.
The only people who typically walk down the aisle are the bridesmaids and the bride with her father or whoever else she wants to have walk her down the aisle.
13. Wedding Venues
Did you know that one of the main differences between UK and US weddings is where you can actually do it?
In America, you can get married wherever you want.
It's not the venue that makes it a legal event, it's the officiant (more on that later).
My mom got remarried while in a backyard, my friends have gotten married while on the beach, and I always dreamed of getting married in the middle of a field somewhere under a tree.
In England, you cannot legally get married anywhere without a roof.
So that means that outdoor ceremonies are not actually official, unless you have a gazebo with a roof over it.
Even wedding venues that are inside have to have a wedding license before you can legally get married inside them.
This limits the places you're able to get married in England, and perhaps adds to my general feeling that weddings in America are a bit more creative and individual than in England.
It only makes sense when you have to choose from designated wedding venues!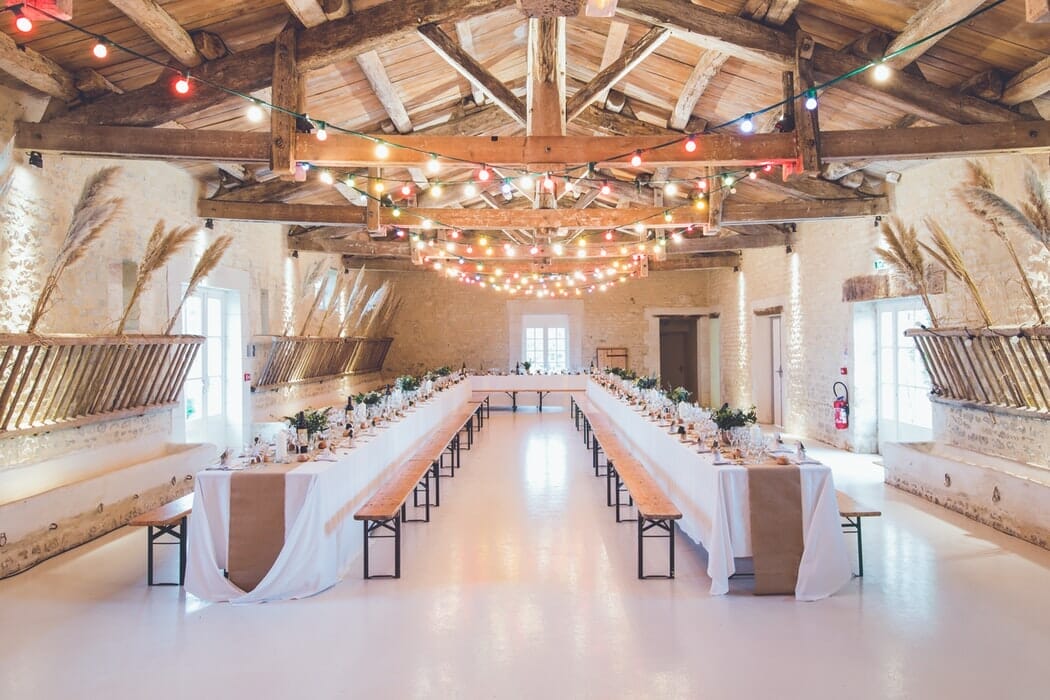 14. Who's the Officiant?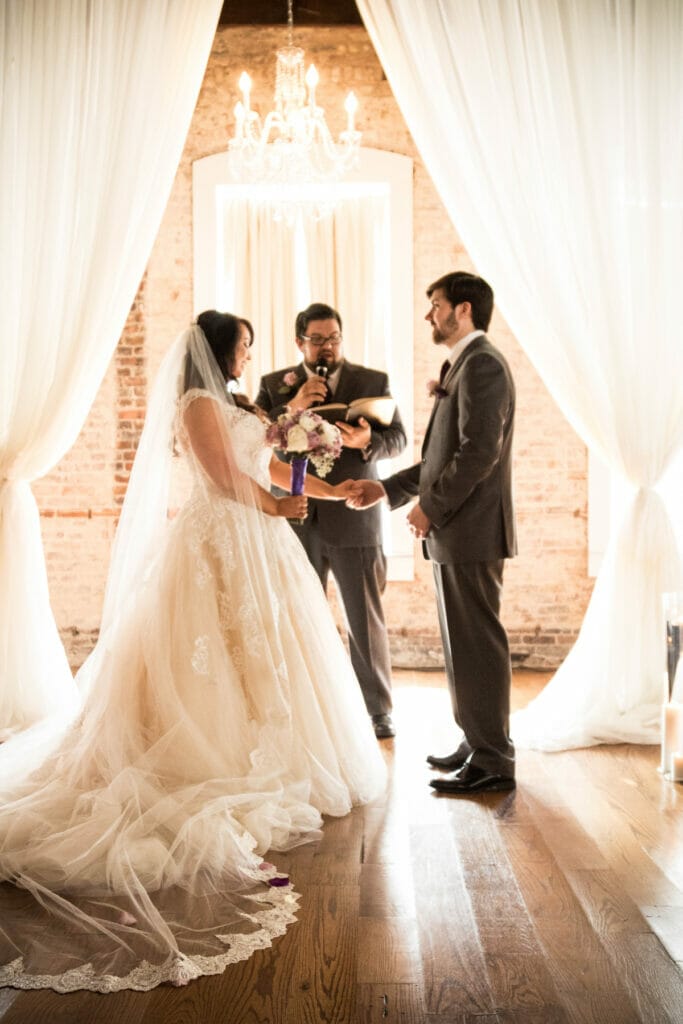 In England, the rules surrounding who can marry you vary depending on if you're having a religious or a civil wedding.
If you're having a religious wedding, than the church vicar would likely be the one to officially marry you, and if you're having a civil ceremony, there will be a licensed registrar who marries you on the day.
In America, there are many more options when it comes to who can be the one standing up in front of you marrying you.
Almost anyone can take a course and be licensed to be an officiant, and we've been at weddings where everyone from friends to family members to old teachers or coaches marry the couple.
15. Gift Registries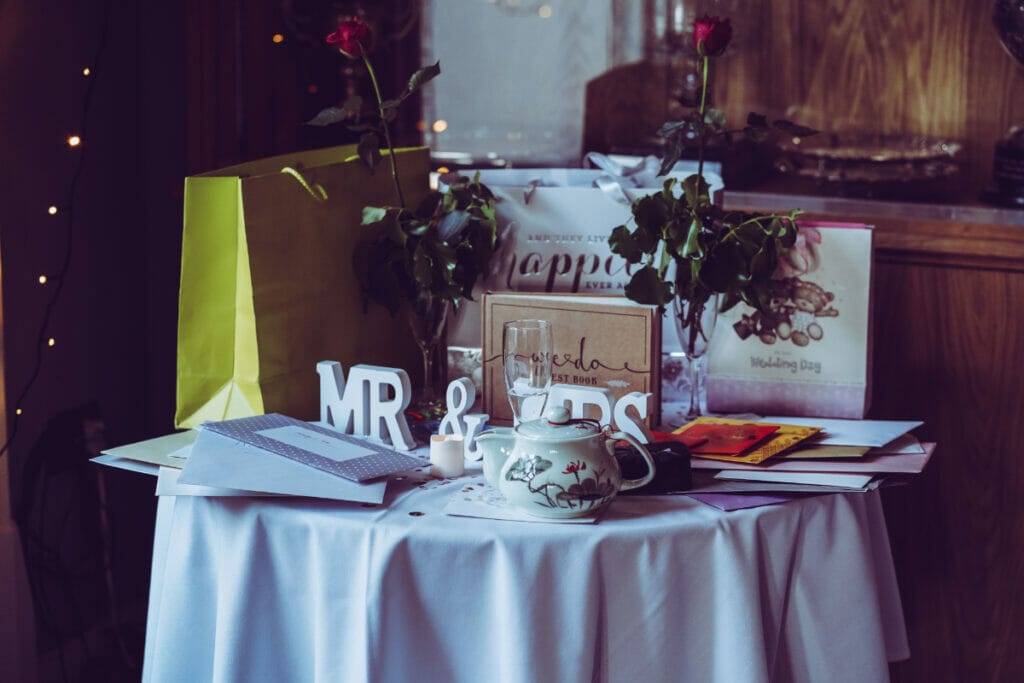 Registries really depend on the part of the country you live in and what is normal for that area, but typically Brits live together as a couple before Americans would.
Many American couples, especially in the South, still live separately until they get married, so their official wedding registry would be filled with things for their first new home together.
In a country where living together before marriage is much more popular and expected (I mean, the price of rents in London is enough to explain why), many people choose to have cash registries or honeymoon registries where you contribute to a person's honeymoon or other fund instead of buying them household items they already have.
What have I left out? Are there any other differences between British and American weddings that have surprised you in your own experiences?