This post contains affiliate links for which I may make a small commission to help keep the site running. You will not be charged extra for these items had you not clicked the links. Thank you for your help to keep the site running!
Ready to book the best Lake District tours?
You've come to the right place because I'm covering the top 5 Lake District tours here.
How do I know?
I've lived in the UK since 2012 and have been to the Lake District almost every year since. It's one of my favorite places in England, and I've been up and down the majority of the lakes and have taken a few tours myself to know which are the best ones and which ones you should skip.
Only quality tours are included in this list so you know that every tour you book is worth your money and time.
Want me to get to the point?
The best Lake District tour is this Mountain Goat Full Day Tour: ten lakes tour of the Lake District.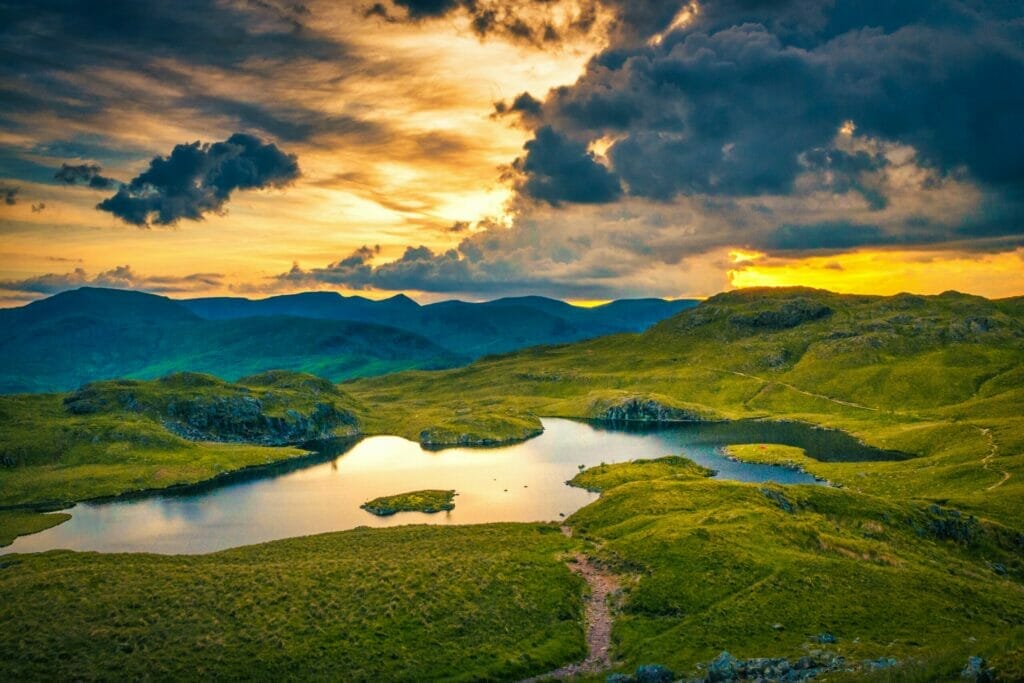 It's got over 1,000 reviews with 5 stars, so you can't go wrong!
There are some other great tours of the Lake District to choose from as well, including Lake District walking tours, Lake District coach tours, Lake District day tours and more so let's get started with 5 of the top-rated Lake District tours.
Easy Guide: Best Lake District Tours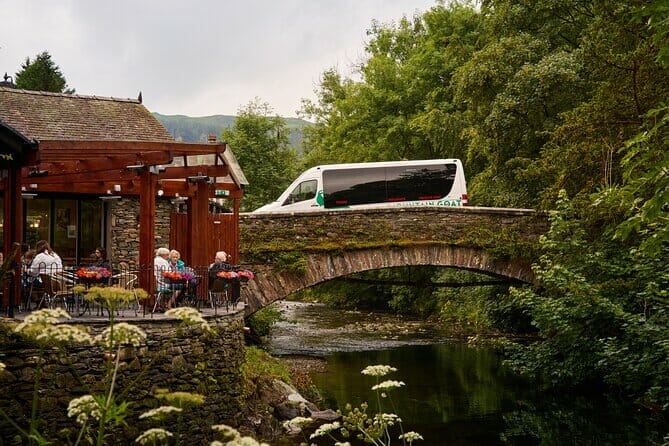 ⭐️ RATING: 5 out of 5 Stars, 1,000+ reviews | ⏳ TOUR LENGTH: 8 hours 30 minutes | ✔️ BOOK NOW
WHAT'S INCLUDED IN THIS TOUR
Transport in a small mini-coach
On-board commentary in English
Get ready for an amazing adventure with the full-day Ten Lakes Spectacular tour starting from Windermere.
This tour is all about exploring the incredible Lake District National Park in a comfortable minivan, led by a friendly and knowledgeable guide.
You'll get to see some of the most beautiful spots and charming villages that are nestled in the heart of the Lakes, while also learning about the fascinating history that makes this place special.
As you journey through the landscape, you'll have the opportunity to climb up high into the mountains, where you can soak in breathtaking views and witness the awe-inspiring beauty that the Lake District is known for.
Along the way, you'll encounter enchanting waterfalls that seem to come straight out of a fairy tale.
"Our guide Rob was excellent- friendly, informative and drives the minibus with confidence around some challenging routes! We stopped several times for amazing photo opportunities. We saw places that we will be going back to for a longer visit. Would highly recommend to anyone wanting a whistle-stop tour of the Lake District."
And of course, you won't want to miss the chance to gaze upon the serene and picturesque lakes that dot the region, including well-known gems like Buttermere and Thirlmere.
Your adventure will also take you to places like Borrowdale, a place brimming with its own unique character, and the delightful village of Grasmere, which is like stepping into a storybook!
When it's time for a break, you'll have the opportunity to enjoy lunch in Keswick, a lively market town that adds a touch of local flavor to your journey.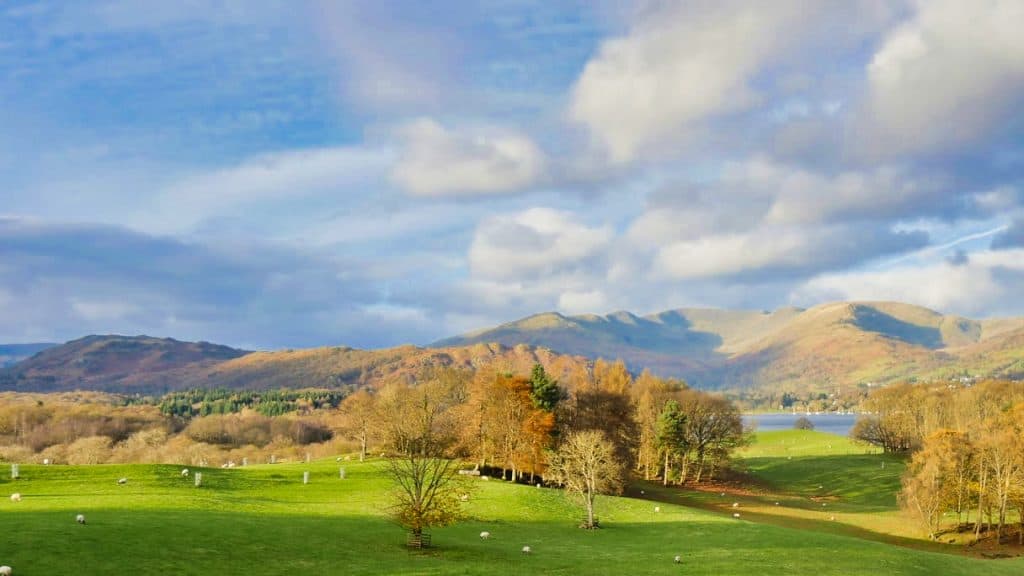 ⭐️ RATING: 4.5 out of 5 Stars, 67+ reviews | ⏳ TOUR LENGTH: 13 hours | ✔️ BOOK NOW
WHAT'S INCLUDED IN THIS TOUR
Meet your Expert Guide in Oxenholme on this tour to Lake District
Return Rail Journey
Free Wi-Fi On Board (Train Only)
Discover the enchanting wonders of England's Lake District with a guided day trip from London that includes train tickets.
Embark on a scenic journey by minivan, taking in the breathtaking sights of Lake Windermere, Hawkshead, and Tarn Hows.
During the summer months, delve into the world of Beatrix Potter as you explore Hill Top, her former farmhouse.
"Truly loved this tour. Peter was an amazing tour guide. He seems to love what he does and made the trip so memorable for us. We loved the scenery, the history, the boat ride and tea. We also enjoyed getting to know people from other countries. I highly recommend this tour."
Cruise across a picturesque lake, and enjoy a delightful tea break at the renowned Lindeth Howe hotel.
For extra comfort, upgrade to first-class rail tickets.
From the charming village of Hawkshead, where William Wordsworth once studied, to the inspiration behind Beatrix Potter's beloved tales, this trip is a perfect blend of natural beauty and literary history.
Whether you choose to visit Beatrix Potter's home or the captivating World of Beatrix Potter, this journey promises an unforgettable experience in every season.
I've also got more Lake District tours from London here.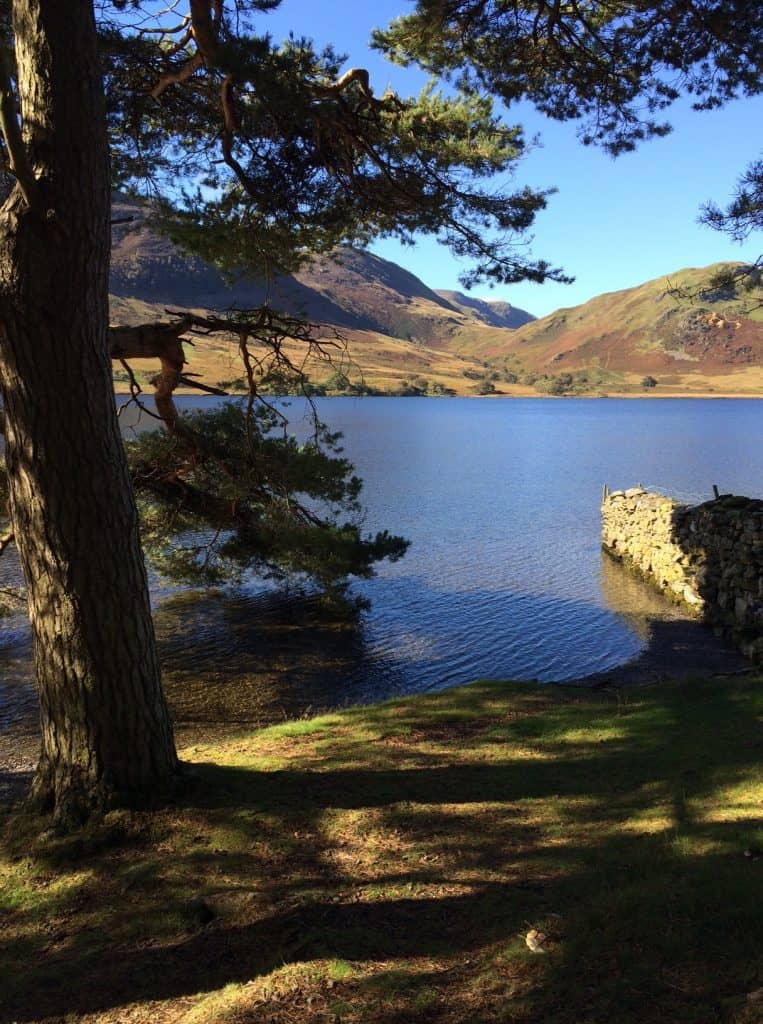 ⭐️ RATING: 4.5 out of 5 Stars, 177+ reviews | ⏳ TOUR LENGTH: 4 hours 30 minutes | ✔️ BOOK NOW
WHAT'S INCLUDED IN THIS TOUR
Transport in a small mini-coach
On-board commentary in English
Lake Cruise
Embark on a delightful journey through the Lake District on this Afternoon Beatrix Potter Tour from Windermere.
First, enjoy a peaceful cruise on Lake Windermere, surrounded by stunning views.
Then, they'll take you to Hill Top, where Beatrix Potter lived.
Imagine how she saw her garden and rooms, just as she did a long time ago.
Learn about her life and why she loved this place.
"Our tour guide, Dave, was so knowledgable about Beatrix Potter, and the Lake District in general. A fun tour guide, he brought the whole tour to life. We visited Hill Top, which was amazing, Wray Castle, Tarn Hows; Hawkshead with time to eat and shop; and ended with a wonderful cruise from Ambleside to Bowness."
You'll also visit the village of Hawkshead, where a famous poet named William Wordsworth went to school.
Lastly, you'll see Tarn Hows, a really beautiful spot in the Lake District.
During the tour, you'll hear interesting stories about Beatrix Potter's life and how nature inspired her stories.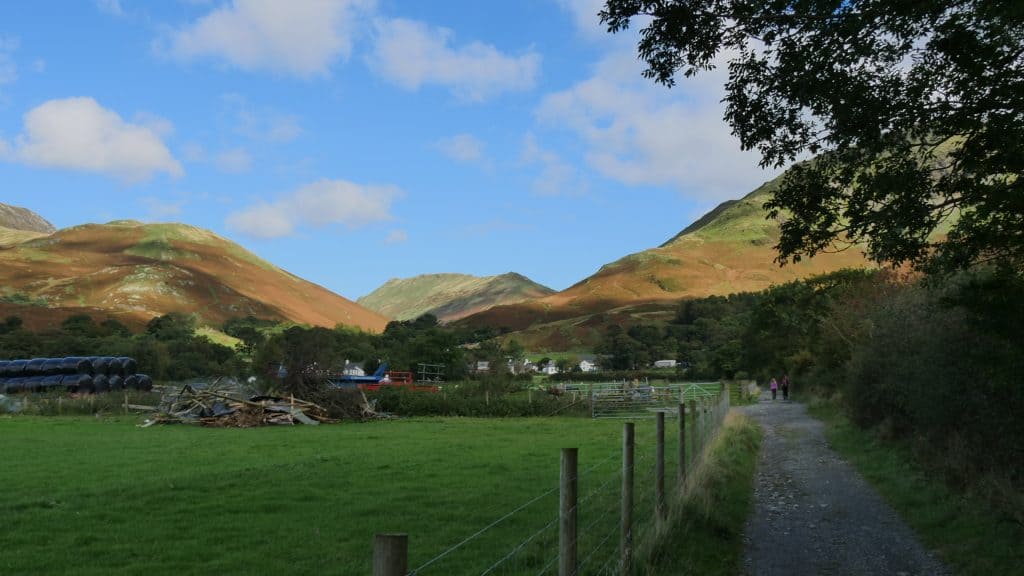 ⭐️ RATING: 5 out of 5 Stars, 70+ reviews | ⏳ TOUR LENGTH: 11 hours | ✔️ BOOK NOW
WHAT'S INCLUDED IN THIS TOUR
Admission Fee – Includes 45 minutes cruise on Lake Windermere
Professional Driver Guide
Transport by top of the range Mercedes mini-coach
Escape the busy streets of Manchester and embark on a delightful journey to the stunning Lake District on this tour.
Say goodbye to waiting for buses and trains – this tour includes transportation for your convenience.
"Had a wonderful day in the Lake District. Beautiful scenery and the weather was very obliging! Lovely people and a very nice guide."
Travel smoothly in a cozy Mercedes mini-coach as you explore fantastic places like Bowness-on-Windermere, Coniston Water, Hawkshead, Grasmere, and the captivating Heritage City of Lancaster all in one day.
No need to search for details – your guide has planned a complete Lake District adventure for you.
Keep an eye out for Dove Cottage, once home to William Wordsworth, pointed out by your friendly guide.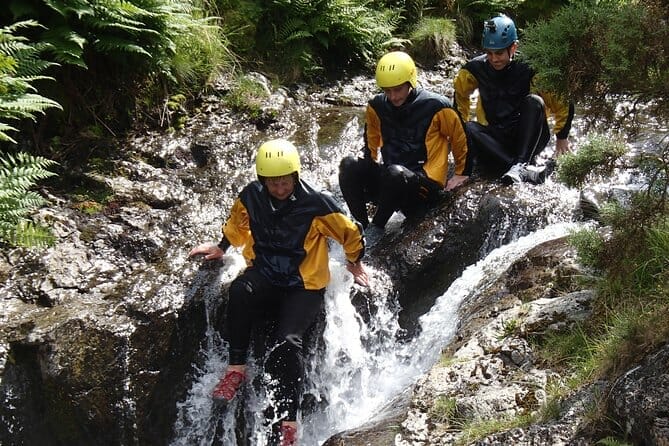 ⭐️ RATING: 5 out of 5 Stars, 200+ reviews | ⏳ TOUR LENGTH: 3 hours | ✔️ BOOK NOW
WHAT'S INCLUDED IN THIS TOUR
All equipment is provided
Free photos of the activity
Dive into the stunning nature of the Lake District and experience a one-of-a-kind adventure with this exciting tour.
Discover the thrill of ghyll scrambling, a special activity unique to this area.
Picture yourself in a wetsuit and helmet, ready to climb, slide, and jump through the mountain streams and pools of the Lake District's ghylls.
You can choose to take this small-group escapade in the morning or the afternoon, and be prepared to have some splashy fun.
"Brilliant few hours exploring the beautiful Lake District from a different view. Always felt safe and was great to push myself out of my comfort zone."
All the gear you need to stay safe and enjoy the adventure is provided, plus you'll get complimentary souvenir photos to cherish.
For those who want even more memories, you can rent a GoPro for extra footage.