This post contains affiliate links for which I may make a small commission to help keep the site running. You will not be charged extra for these items had you not clicked the links. Thank you for your help to keep the site running!
Ready to book the best Lake District tours from London?
You've come to the right place because I'm covering the top 5 Lake District tours from London here!
How do I know?
I've lived in London since 2012 and have been to the Lake District so many times since moving here since it's amazing and charming and relaxing and all the best things about the UK.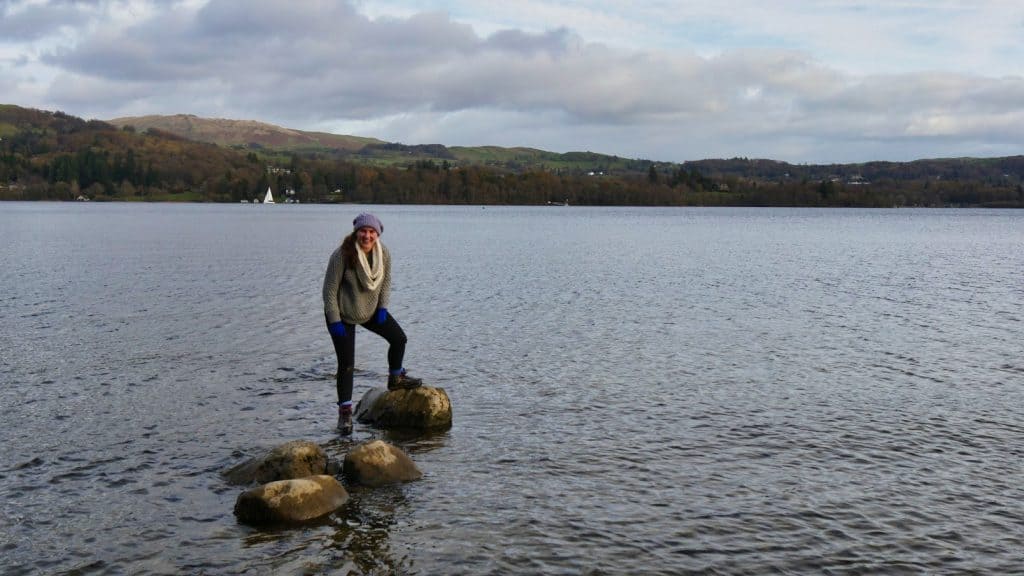 And of course, I've had to get there, so have taken a fair few tours of the Lake District from London over the years!
Unlike my guide to the best Lake District tours, these ones are specifically departing from London, so they're a fantastic resource if you're staying in the city and want a day trip or a couple day break.
I've only included quality tours in this list so you know that you're getting the best of the best.
Want me to get to the point?
The best Lake District tour departing from London is this Lake District rail trip from London.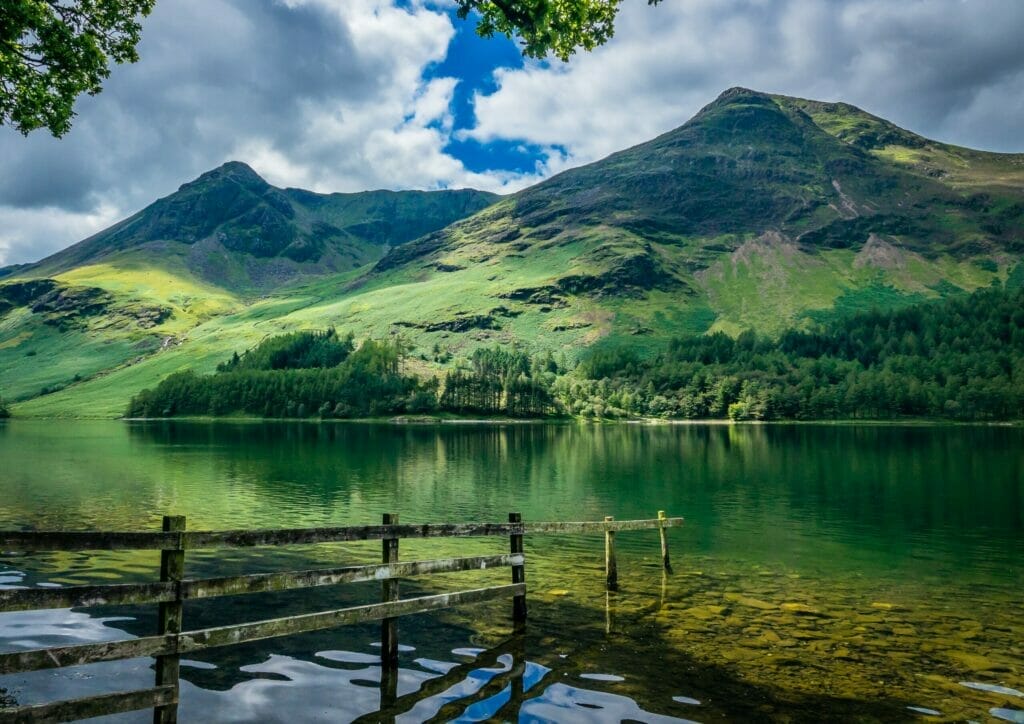 It's got great reviews and a consistently high rating, so you can't go wrong.
But let's jump into the other great tours of the Lake District that leave from London.
Easy Guide: Best London to Lake District Tours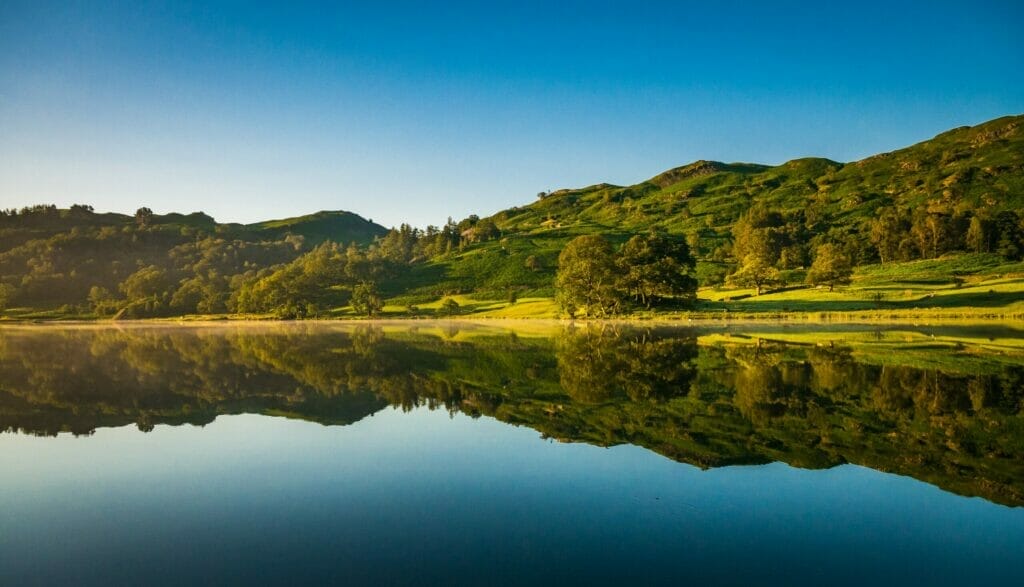 ⭐️ RATING: 4.5 out of 5 Stars, 60+ reviews | ⏳ TOUR LENGTH: 13 hours | ✔️ BOOK NOW
WHAT'S INCLUDED IN THIS TOUR
Meet your Expert Guide in Oxenholme
Return Rail Journey
Free Wi-Fi On Board (Train Only)
Return Train tickets (between London Euston and Oxenholme Station (reserved seats)
Discover the wild beauty and literary history of England's Lake District on a guided day trip from London that includes round-trip train tickets.
You'll travel in a comfortable minivan and visit stunning places like Lake Windermere, the charming village of Hawkshead, and the peaceful Tarn Hows.
If you go during the summer, you're in for a special treat.
You can explore Hill Top, the farmhouse that inspired Beatrix Potter's famous stories.
You'll also get to enjoy a relaxing cruise on the lake and have a delicious English tea at the Lindeth Howe hotel.
You can make your journey even fancier by upgrading to first-class train tickets.
"Truly loved this tour. Peter was an amazing tour guide. He seems to love what he does and made the trip so memorable for us. We loved the scenery, the history, the boat ride and tea. We also enjoyed getting to know people from other countries."
During the winter, the trip is a bit different.
You'll get to see Rydal Mount and Gardens, where you'll learn a lot and have a cream tea.
Then, you'll visit Bowness and can choose to enter the World of Beatrix Potter, a cool place that brings her stories to life.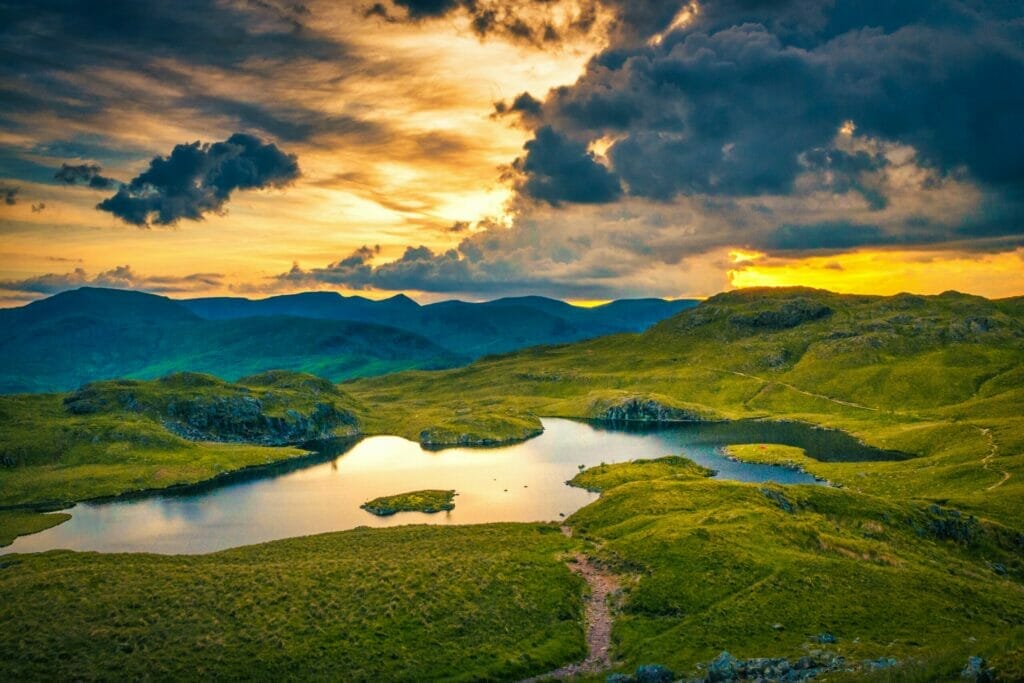 ⭐️ RATING: 4.6 out of 5 Stars, 19+ reviews | ⏳ TOUR LENGTH: 1 day | ✔️ BOOK NOW
WHAT'S INCLUDED IN THIS TOUR
Round-trip train tickets to Lake District National Park with reserved seats
Guide
Scenic lake cruise
Visit medieval Hawkshead village
Head over to London Euston station for a calm train ride to Oxenholme in the amazing Lake District National Park.
When you get to Oxenholme, a local guide will meet you and show you around the Lake District.
This guided tour is the best way to see the most interesting parts of the Lake District, which is famous for its connections to Beatrix Potter and Wordsworth.
Start by going up north along the edge of Lake Windermere to a village called Hawkshead.
This is where Wordsworth went to school.
Then, go on to a beautiful place called Tarn Hows where you can stop and take pictures.
After that, drive through Yewdale and pass by Yew Tree Tarn, which was in a movie called "Miss Potter."
"An enjoyable and well organised trip. The scenery is wonderful. The driver is extremely helpful and friendly. The explanation with lots of culture and history which clearly portrays the company and the driver do have love and passion in the Lake District."
Next, go into the big valleys of the Langdales, which were shaped by ice a long time ago and look really amazing.
When you reach the village of Waterhead by the lake, you'll go on a boat cruise on Windermere, the biggest lake in England.
Sit back and enjoy the view of the big hills, which the locals call Lakeland Fells.
When you get to Bowness Bay, have a special tea with cream at Lindeth Howe Country House Hotel, where Beatrix Potter used to live.
At the end of the day, the guide will take you back to Oxenholme Station for the train ride back to London.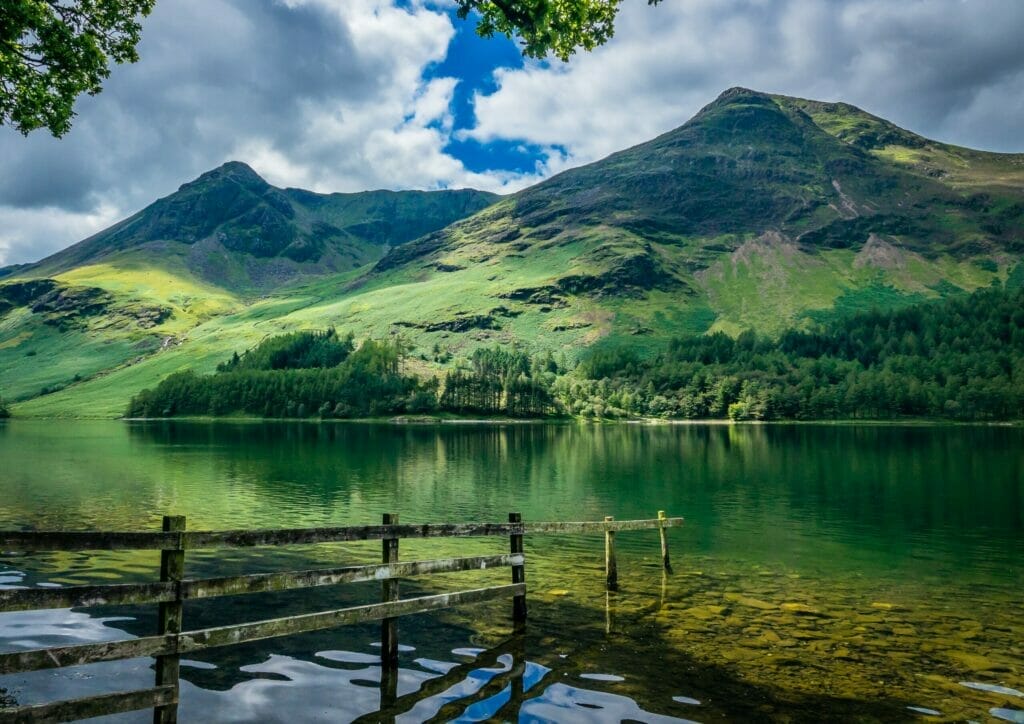 ⭐️ RATING: 4.5 out of 5 Stars, 5+ reviews | ⏳ TOUR LENGTH: 2 days | ✔️ BOOK NOW
WHAT'S INCLUDED IN THIS TOUR
Breakfast
Return Rail Journey
Free Wi-Fi On Board the Train
Culinary Aspect (cream tea on Day 1)
One night's hotel stay in the Lake District with Breakfast
Discover the amazing beauty of the Lake District National Park on an overnight trip from London.
Travel by train through scenic routes to reach this stunning park and enjoy a guided tour.
Cruise on Coniston Water, a big lake in the area.
See where Beatrix Potter, a famous author, used to live at Hill Top, and have a yummy traditional afternoon tea.
Stay in a nice 3 or 4-star hotel, and after a tasty English breakfast, have your own adventure on the second day.
"It was all so very lovely…staying at the hotel was very special and memorable. Thank you to Peter who provided a wonderful tour and Elliot for sharply getting us to the station!"
You'll have a guided tour to explore the amazing Lake District National Park, go on a boat ride on Coniston Water, visit Beatrix Potter's old home, Hill Top, and the old village of Hawkshead.
Enjoy a delicious afternoon tea at Lindeth Howe, where Beatrix Potter also lived.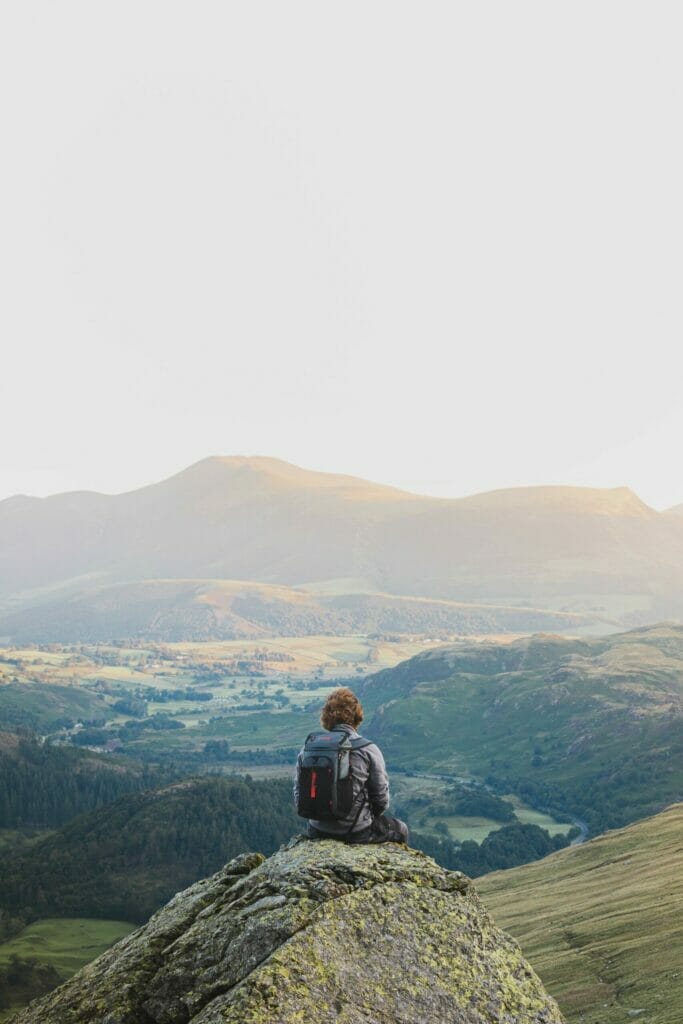 ⭐️ RATING: 5 out of 5 Stars, 5+ reviews | ⏳ TOUR LENGTH: 3 days | ✔️ BOOK NOW
WHAT'S INCLUDED IN THIS TOUR
2 nights en-suite accommodation with breakfast
Professional Driver Guide
Transport by top of the range 16-seat Mercedes mini-coach
2nd class return rail travel from London Euston to Penrith station
Small-group tour (maximum 16 people)
Embark on a fantastic 3-day journey to the picturesque Lake District, a region that captures the essence of both British history and the wonders of nature.
What makes this adventure special is that you'll be part of a small group, ensuring a more intimate and personalized experience throughout your trip.
To kick off your adventure, you'll hop on a train departing from London.
This train journey provides the perfect opportunity to relax and enjoy the changing landscapes as you make your way towards the Lake District.
Once you arrive, you can leave all the planning and logistics to the experts – your transportation and accommodation are all taken care of, leaving you free to fully immerse yourself in the breathtaking surroundings.
The itinerary for this tour has been carefully crafted with you in mind.
It's ideal for those who want to make the most of their time in this rural paradise.
From the mesmerizing Ullswater Lake that reflects the beauty of its surroundings to the scenic drive through Kirkstone Pass, every moment is a chance to connect with the stunning natural environment.
"The whole trip was memorable. Andy, our guide was very knowledgeable & a very good driver. The accommodations were excellent at the Glencoe guest house. Ben & Fiona were great hosts including Dexter, the dog. Food was delicious."
One of the highlights of your journey will be a visit to Dove Cottage, the former home of the renowned poet William Wordsworth.
Here, you can step into the world that inspired his words and gain a deeper understanding of the connection between this great poet and the landscape that surrounded him.
Throughout your trip, you'll travel in style and comfort aboard a top-of-the-line Mercedes mini-coach.
This comfortable mode of transportation ensures you can relax and enjoy the sights without any worries.
It's a wonderful break from the hustle and bustle of London, allowing you to fully embrace the tranquility of the Lake District.
When it comes to accommodations, you'll be treated to two nights of cozy and comfortable lodging.
This gives you plenty of time to unwind, recharge, and truly appreciate the beauty and serenity of the Lake District.
5.
Self-guided Lake District Tour from London
: tours to Lake District from London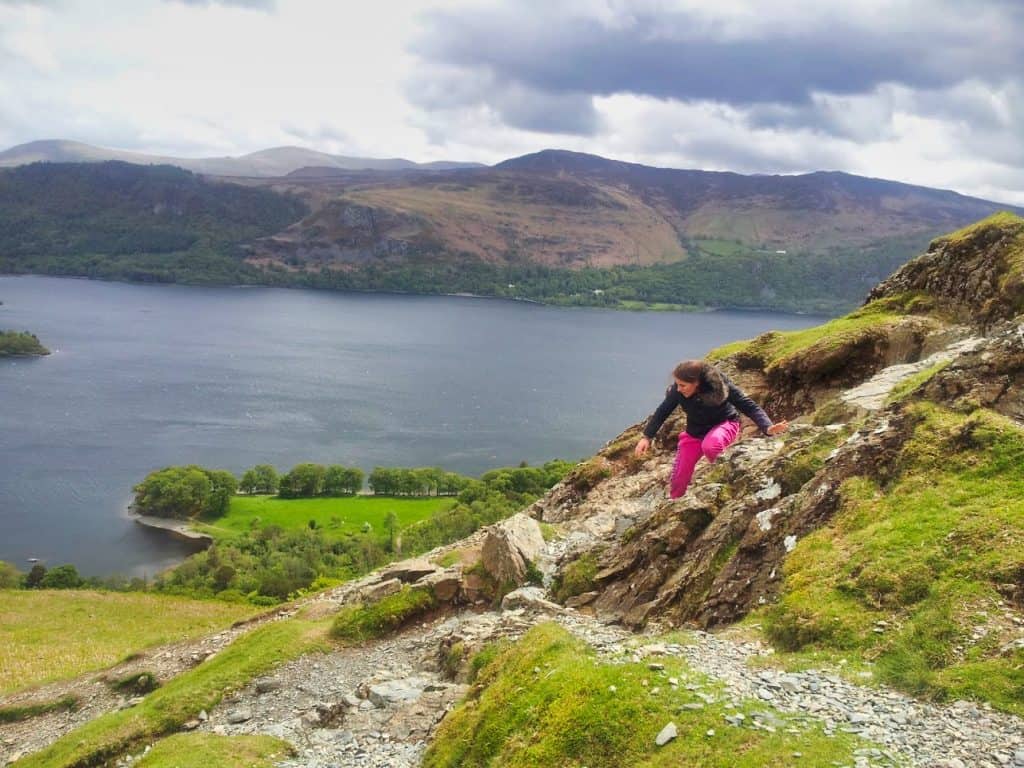 While it's not something you can book, it is possible to do your own self-guided tour of the Lake District from London.
Obviously you can rent a car and make the drive, but I would only recommend this if you're very familiar with driving in the UK.
Instead, you can book your own tickets from London to Oxenholme Train Station, using Omio, and you can then either get a train to Windermere (the closest lake) which takes about 20 minutes, or you can arrange for a taxi.
This will allow you to explore the Lake District for the day on your own terms, as once you're dropped off in Windermere, you can walk your way around the local area and go down to the lake and do some hikes.
This is a fantastic option for those who are a bit more adventurous or don't want to be on the schedule of a tour, but still want to see the Lake District from London.