This post contains affiliate links for which I may make a small commission to help keep the site running. You will not be charged extra for these items had you not clicked the links. Thank you for your help to keep the site running!
From the River Thames to the British Museum, London is known for some pretty spectacular things, and if you're wondering, "what is London known for?" or "what is London famous for?" then I'm here to give you the full scoop!
After having lived in London for 10+ years, I've gotten to know the city incredibly well, and I have to say that this list could really have gone on forever because London is such a multicultural and thriving city that's known for so many different things in all different areas.
But this is the crème de la crème, the absolute top list of things London is known for so you know what to put at the top of your list and what to make sure you see and check out while you're visiting this iconic city.
The Absolute Must-Knows (from a Londoner)
1. The River Thames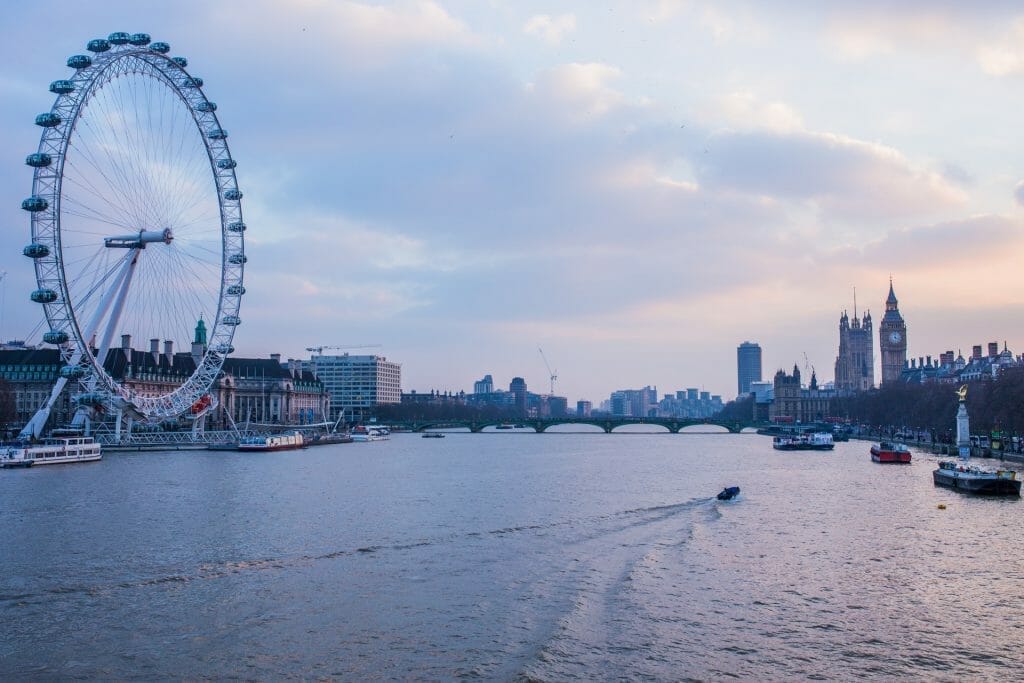 The River Thames is an iconic waterway that has played an integral role in London's evolution.
It winds its way through the city, shaping its geography and history.
Historically, the river served as a vital trade route, enabling the growth of London as a major port city.
Today, it's a hub of recreational activities, offering boat tours, riverside walks, and stunning views of landmarks like the Tower Bridge and the Shard.
The Thames also hosts various events, such as the annual Oxford and Cambridge Boat Race, which draws crowds to its banks.
2. British Royal Family and Buckingham Palace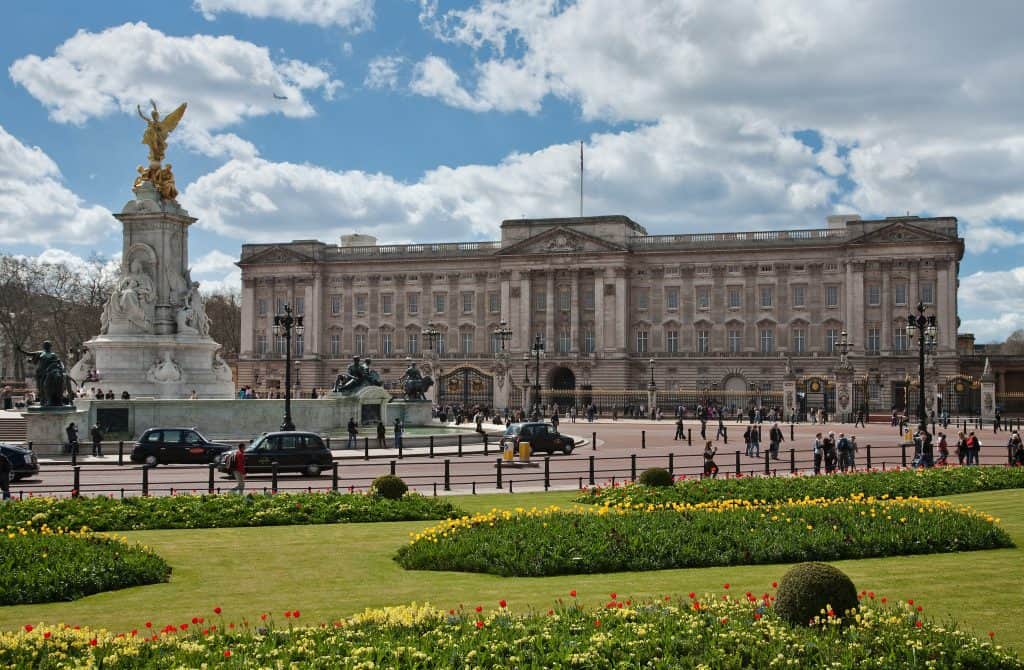 The British Royal Family is a symbol of tradition and continuity in London. The reigning monarch resides in Buckingham Palace, which stands as a visual representation of the monarchy's grandeur.
Beyond its architectural significance, the palace hosts ceremonial events like state banquets and receptions, contributing to the pageantry associated with the British monarchy.
3. Houses of Parliament and Big Ben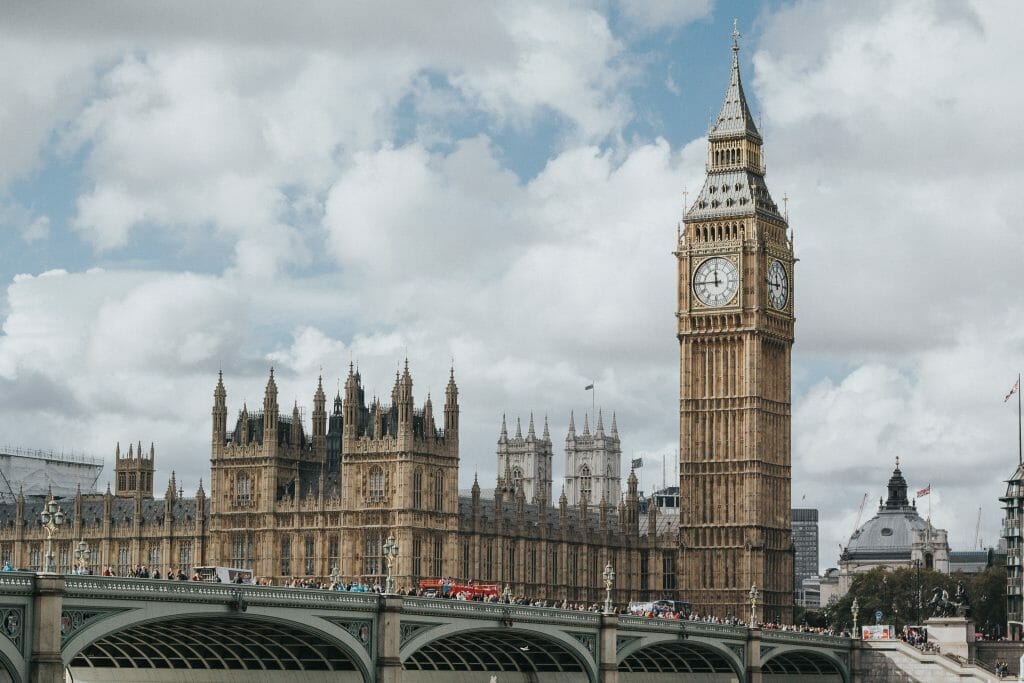 The Houses of Parliament, officially known as the Palace of Westminster, is a historical and political center in London.
It houses the UK's legislative bodies, the House of Commons and the House of Lords.
The iconic clock tower within the complex, often referred to as Big Ben (which technically refers to the main bell), is recognized worldwide.
This Gothic masterpiece represents the grandeur of British architecture and is a symbol of the UK's democratic heritage.
4. Tower of London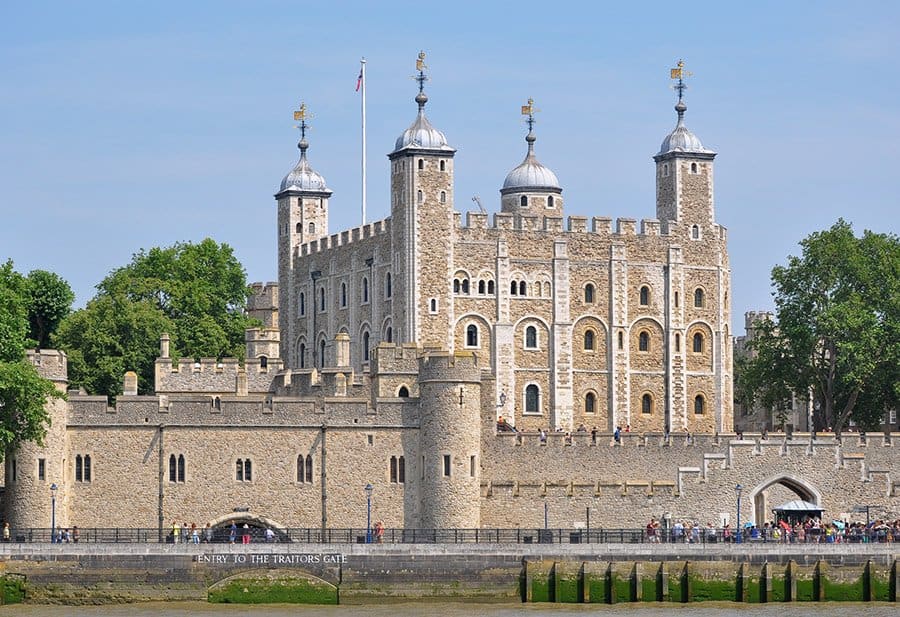 The Tower of London is an embodiment of London's layered history.
It began as a fortress and royal residence, later becoming a prison and a place of execution.
Its most famous role is safeguarding the Crown Jewels, a collection of ceremonial regalia dating back centuries.
The Tower's White Tower, the central keep, is a testament to Norman military architecture.
The stories of its prisoners and the legends surrounding its ravens add an air of mystery and intrigue to the Tower's allure.
5. British Museum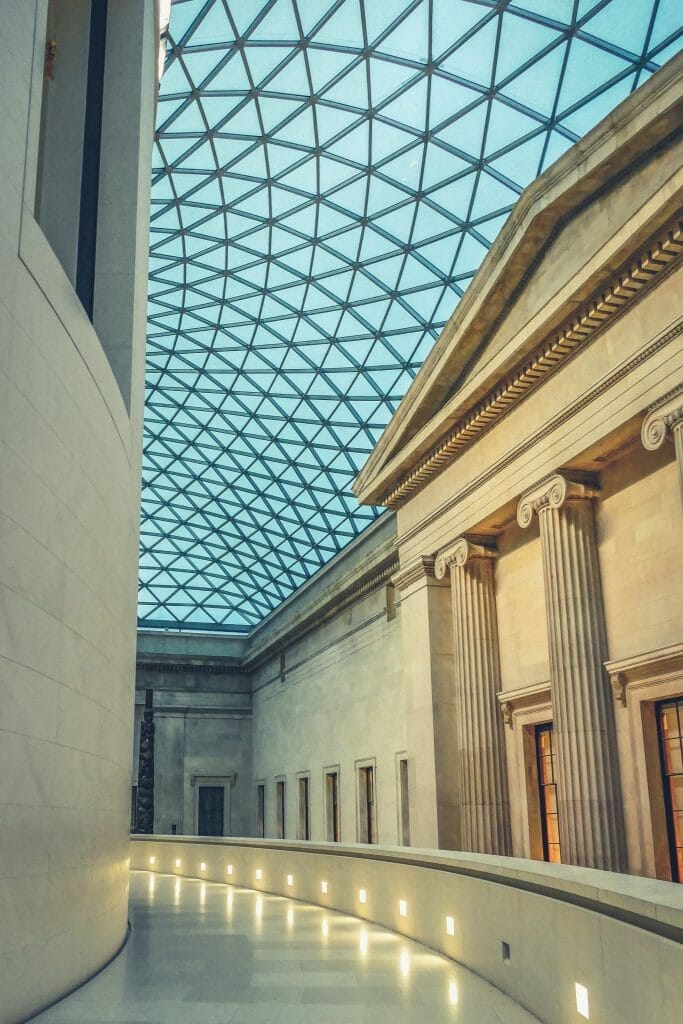 The British Museum stands as a treasure trove of human history and culture.
Its vast collection spans continents and epochs, offering insight into the artistic achievements and societal developments of different civilizations.
The Rosetta Stone, an artifact pivotal in deciphering Egyptian hieroglyphs, and the Elgin Marbles, sculptures from the Parthenon in Athens, are among its most famous exhibits.
The museum's dedication to sharing knowledge and fostering cultural understanding makes it a vital institution in the heart of London.
6. The West End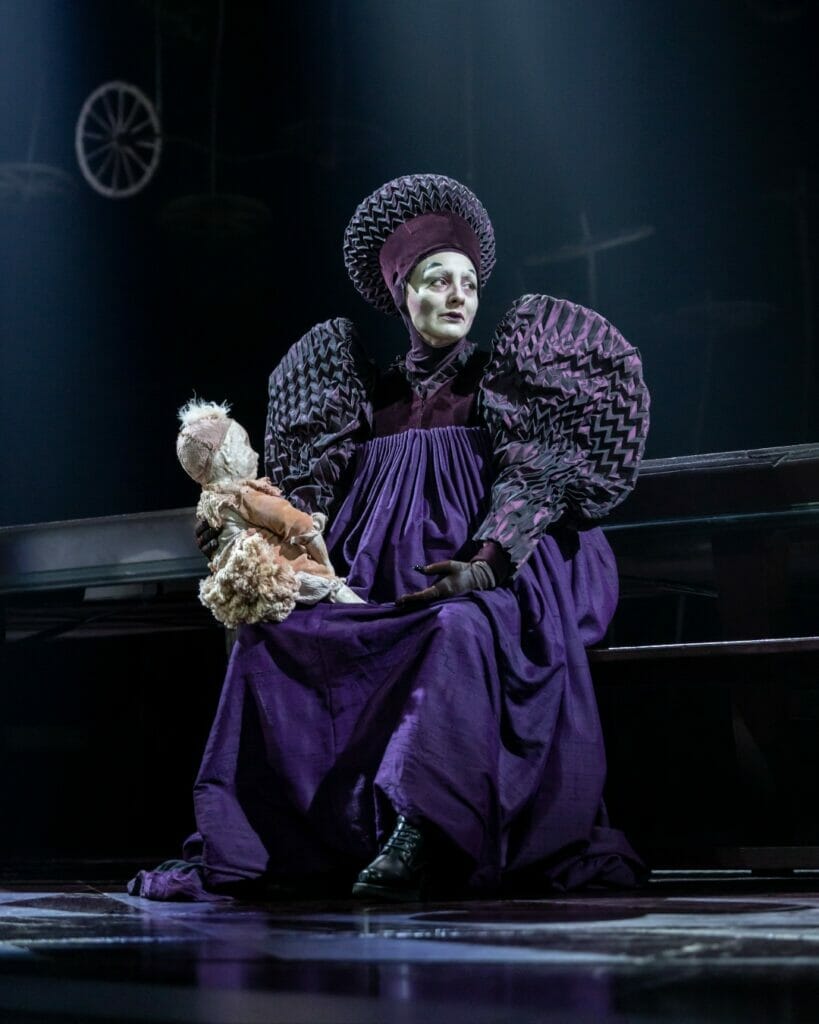 London's West End is a theatrical epicenter, renowned for its world-class performances.
The district hosts a dazzling array of shows, from timeless musicals like "Les Misérables" to contemporary hits like "The Book of Mormon."
The theaters here offer a chance to witness top-notch acting, singing, and dancing in an atmosphere brimming with artistic energy.
The West End's contribution to the performing arts is immeasurable, making London a global hub for theater enthusiasts.
7. Red Double-Decker Buses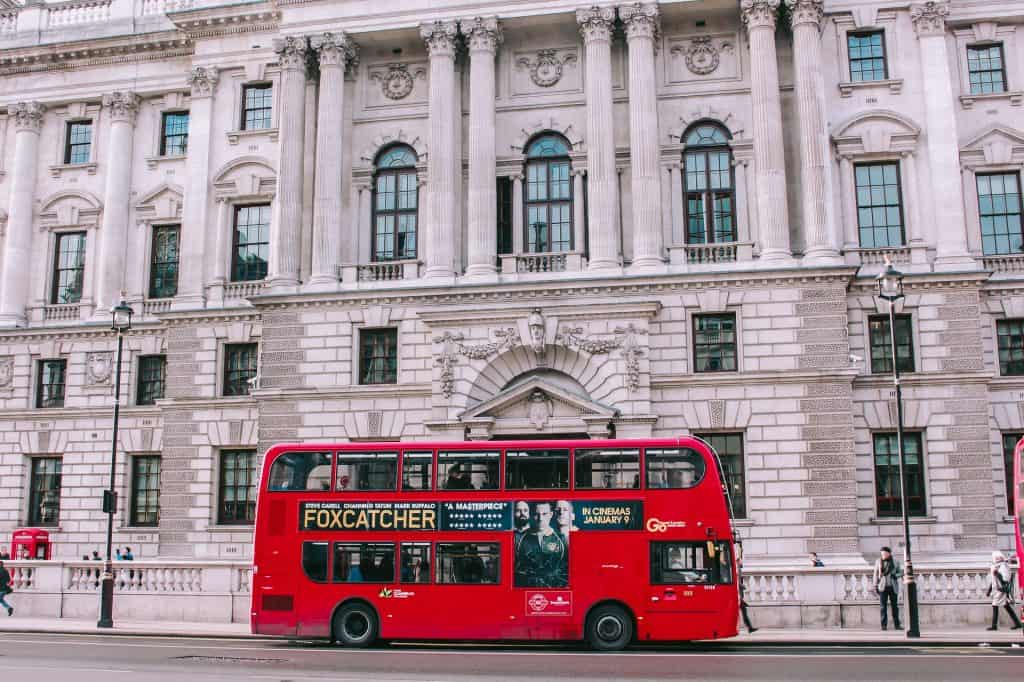 London's red double-decker buses are not just a mode of transportation; they're an emblem of the city's identity.
These buses crisscross the urban landscape, taking passengers past historical landmarks and through bustling neighborhoods.
The Routemaster, a classic design that features an open rear platform, has become iconic.
Riding on the upper deck of a double-decker bus offers a unique perspective of London's streetscape, allowing visitors to experience the city from a different vantage point.
8. London Eye
The London Eye offers an unparalleled panoramic view of the city.
This giant observation wheel provides an opportunity to see London's iconic landmarks, from the Houses of Parliament to St. Paul's Cathedral, all while enjoying a leisurely rotation above the River Thames.
The Eye's modern design has turned it into a 21st-century landmark, serving as a testament to London's ability to blend contemporary architecture with its historical surroundings.
9. Tate Modern and Art Galleries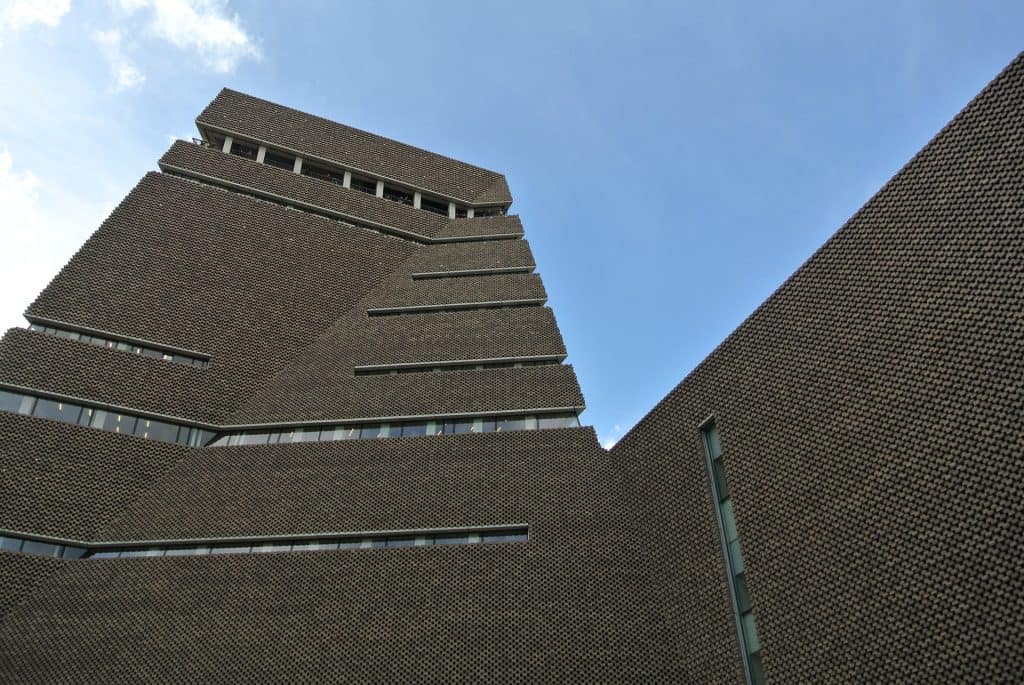 The Tate Modern is a magnet for art enthusiasts, housing an impressive collection of modern and contemporary art.
Its expansive gallery space showcases works by renowned artists like Picasso, Warhol, and Hockney.
The museum's repurposed industrial architecture adds an intriguing contrast to the artwork it houses.
London's broader art scene also includes institutions like the National Gallery and the Saatchi Gallery, providing a diverse range of artistic experiences for visitors.
10. Tower Bridge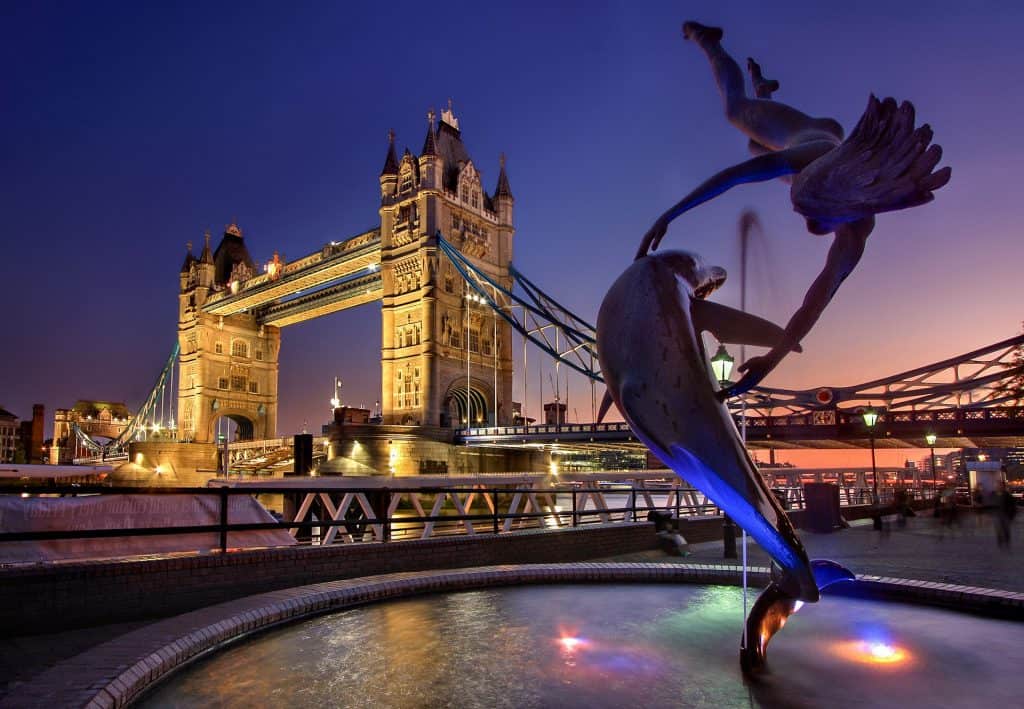 Tower Bridge is more than just a crossing over the River Thames; it's an engineering marvel and an iconic London landmark.
Its bascule design allows the bridge to be raised to allow large vessels to pass beneath, a testament to the city's innovation in infrastructure.
The bridge's twin towers and intricate detailing reflect the Victorian architectural style, while its functionality speaks to London's continued relevance as a bustling global port.
11. Changing of the Guard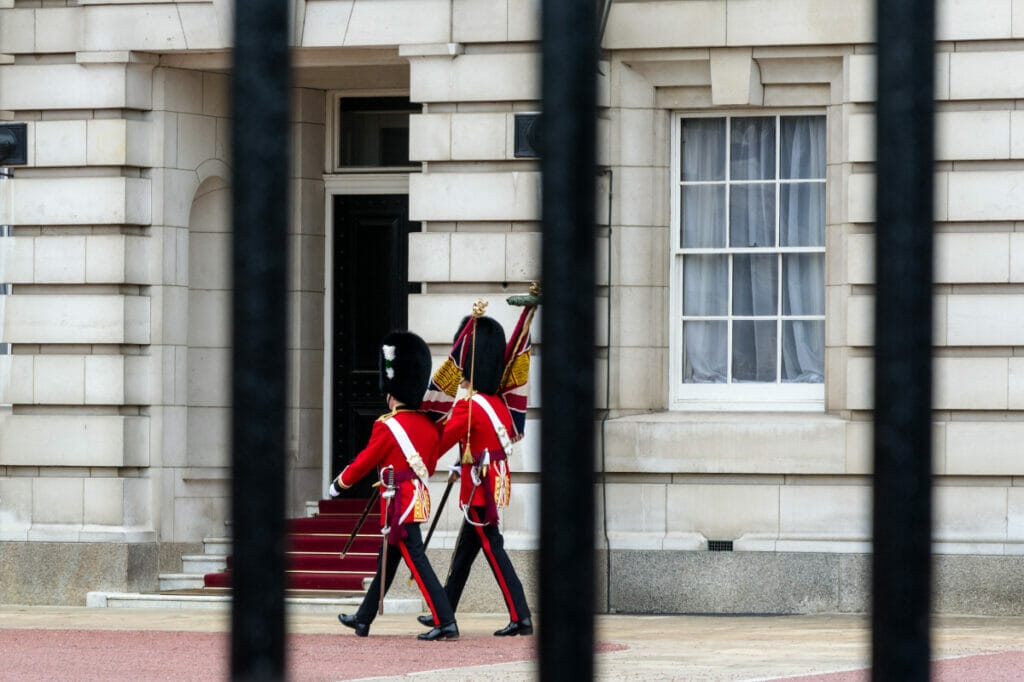 The Changing of the Guard ceremony at Buckingham Palace is a ceremonial spectacle that embodies the pomp and tradition of the British monarchy.
With precision choreography, the Queen's Guard hands over responsibility for protecting the palace to the New Guard.
The event, accompanied by music from military bands, draws crowds eager to witness this quintessential British tradition in the heart of London.
12. Diverse Neighborhoods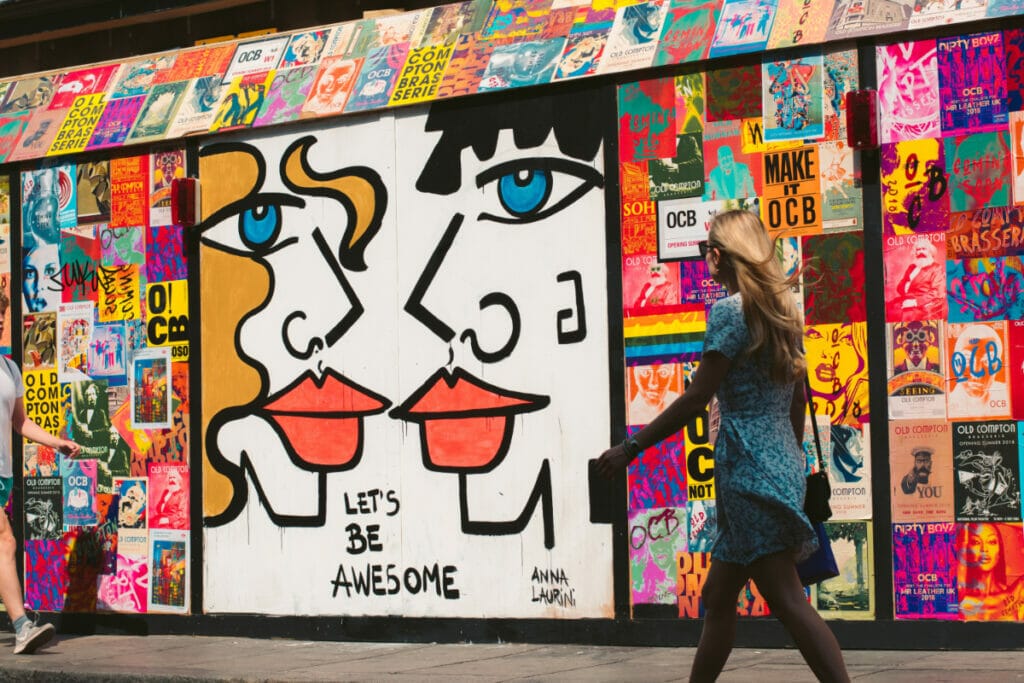 London's neighborhoods each have their own character and history. Soho is a vibrant district known for its entertainment and diverse nightlife, while Covent Garden has transformed from a market area to a hub of shopping, dining, and street performances.
Notting Hill stands out for its colorful houses and the annual Notting Hill Carnival celebrating Caribbean culture.
These neighborhoods collectively contribute to London's dynamic cultural tapestry.
13. Street Markets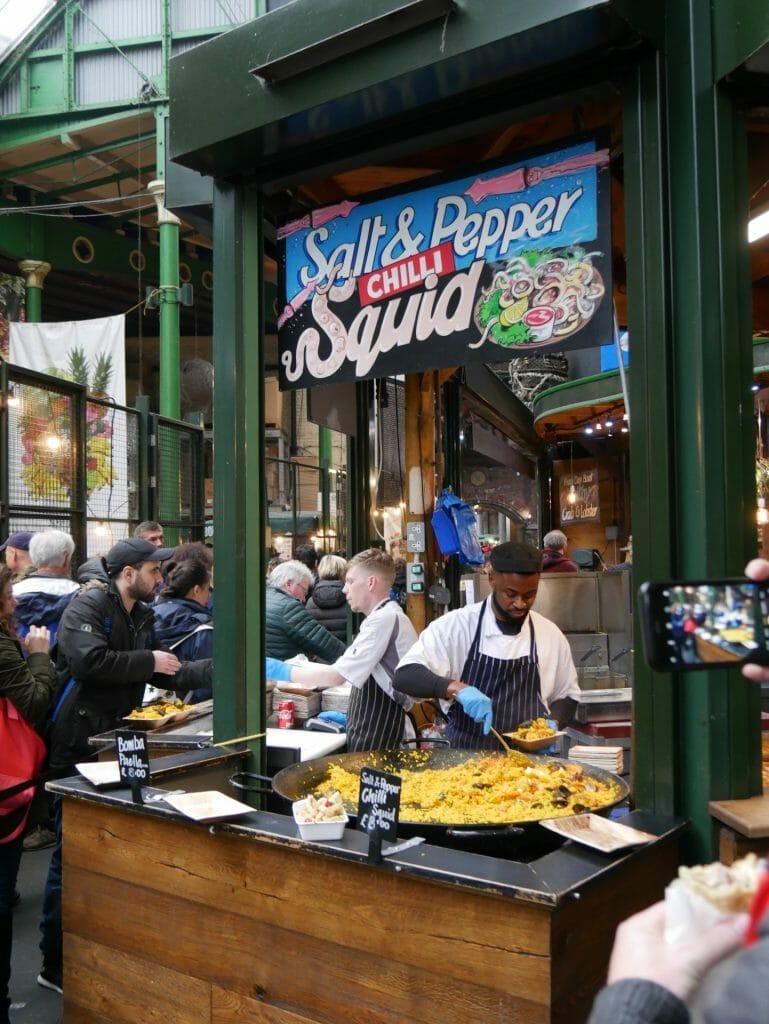 London's street markets are bustling hubs of commerce and culture. Camden Market is renowned for its alternative and vintage wares, ranging from fashion to art.
Borough Market, with its focus on gourmet food, offers a gastronomic journey through international cuisines.
These markets provide a platform for small businesses and artisans, reflecting London's entrepreneurial spirit.
14. Shopping Districts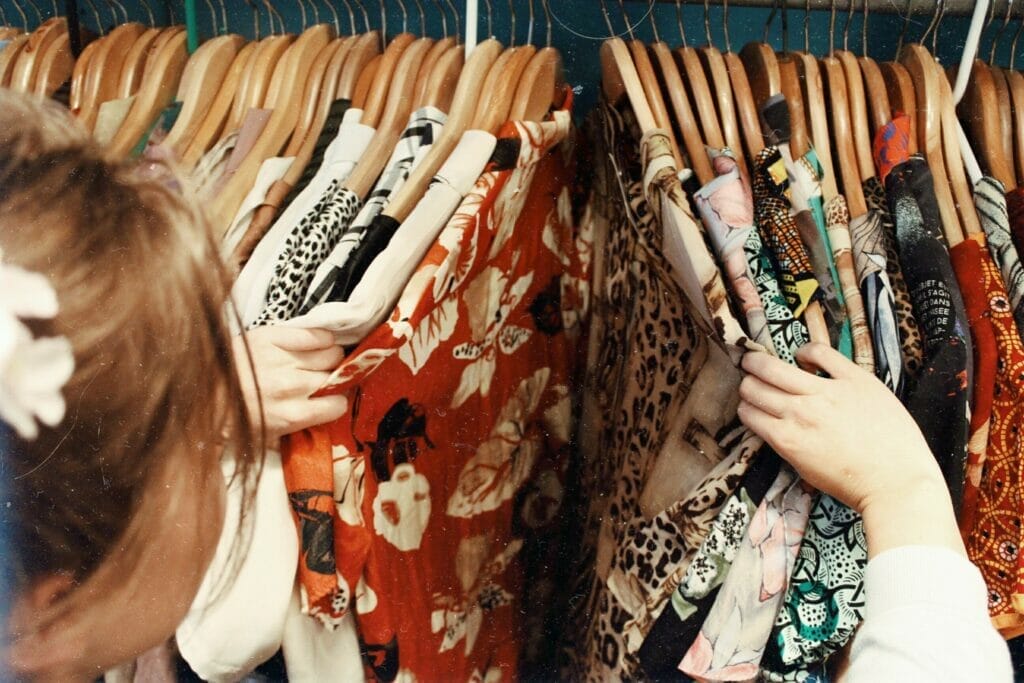 Oxford Street is a retail mecca, boasting a plethora of stores catering to diverse tastes and budgets.
Bond Street, on the other hand, is synonymous with luxury shopping, housing renowned brands and high-end boutiques.
These shopping districts are emblematic of London's status as a global fashion and commerce hub.
15. History and Architecture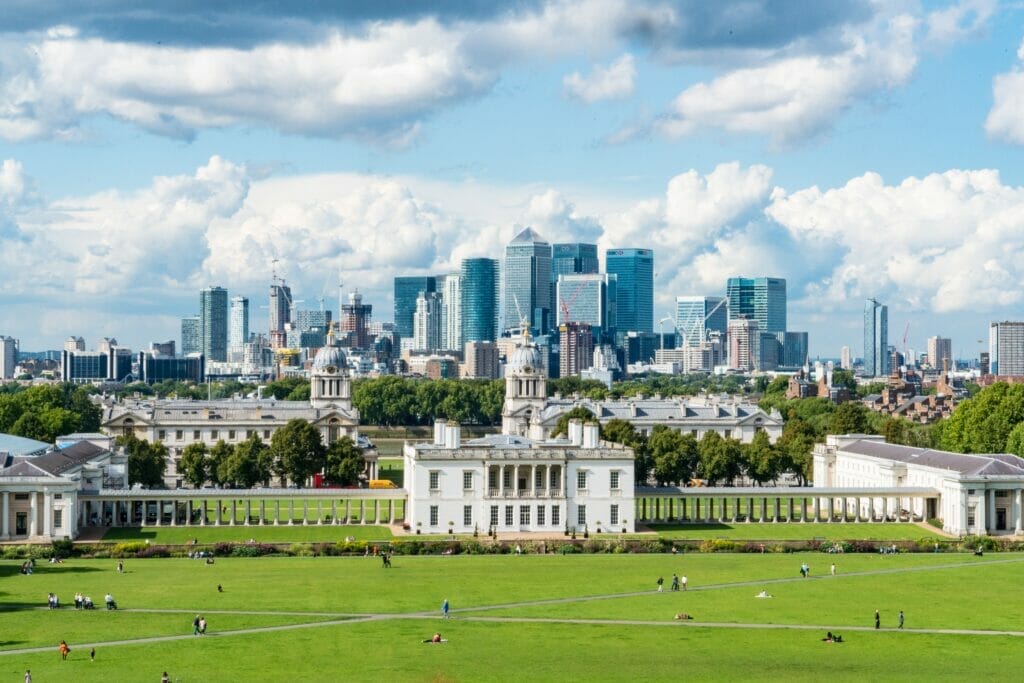 London's architectural landscape is a living history book, reflecting its evolution over centuries.
From the medieval Tower of London to the iconic dome of St. Paul's Cathedral, and from the elegant Georgian terraces of Belgravia to the modern skyscrapers like The Shard, London's architecture tells a multifaceted story of innovation, revival, and progress.
16. Imperial War Museum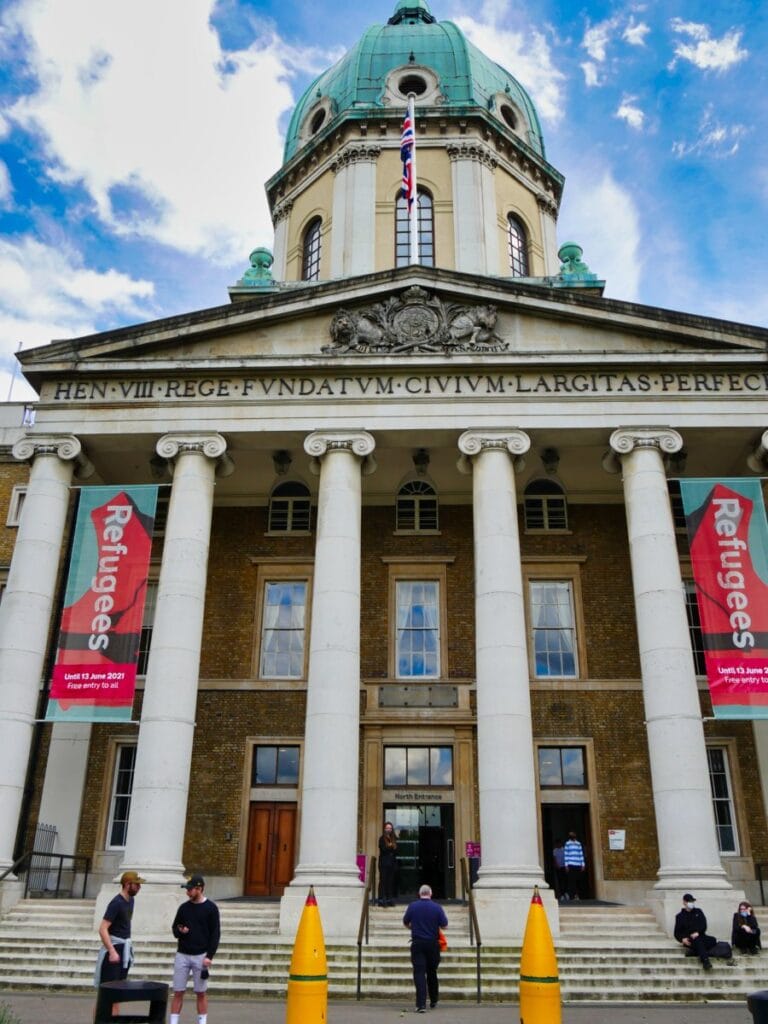 The Imperial War Museum delves into the human experiences of conflicts, showcasing artifacts, personal accounts, and exhibitions that highlight the impact of war on society.
It's a somber reminder of the sacrifices made and the resilience shown during times of upheaval.
17. Renowned Universities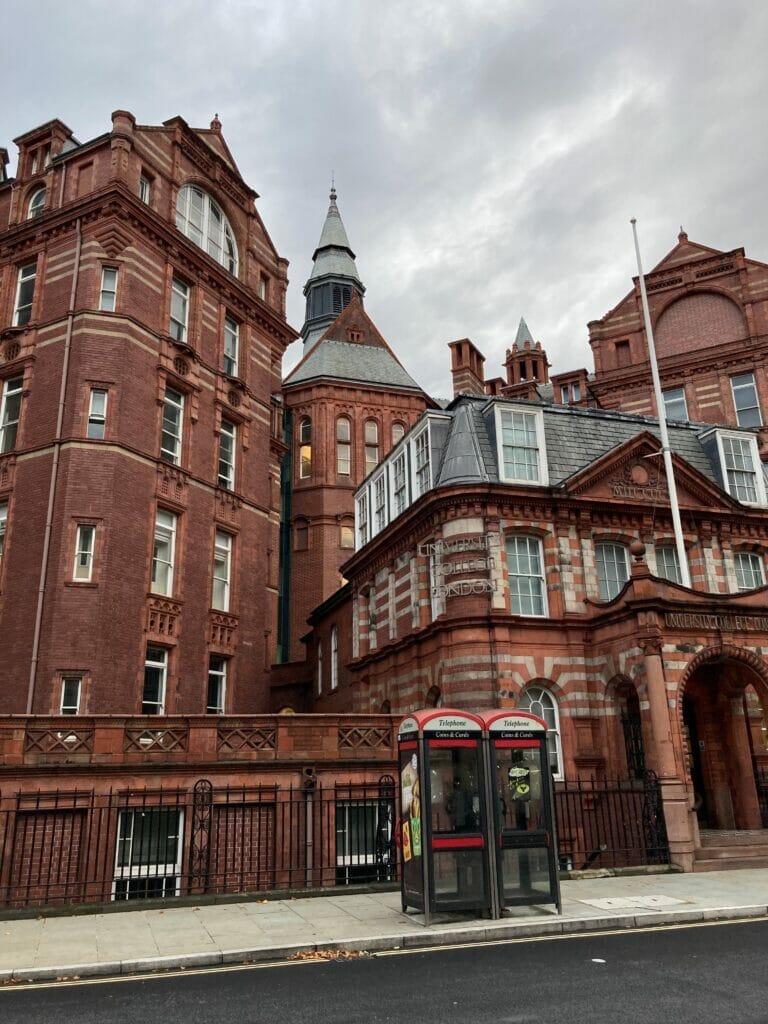 London's universities have a global reputation for academic excellence.
University College London (UCL) and the London School of Economics (LSE) are prominent examples, attracting students from around the world to study and contribute to the city's intellectual vibrancy.
18. Public Transportation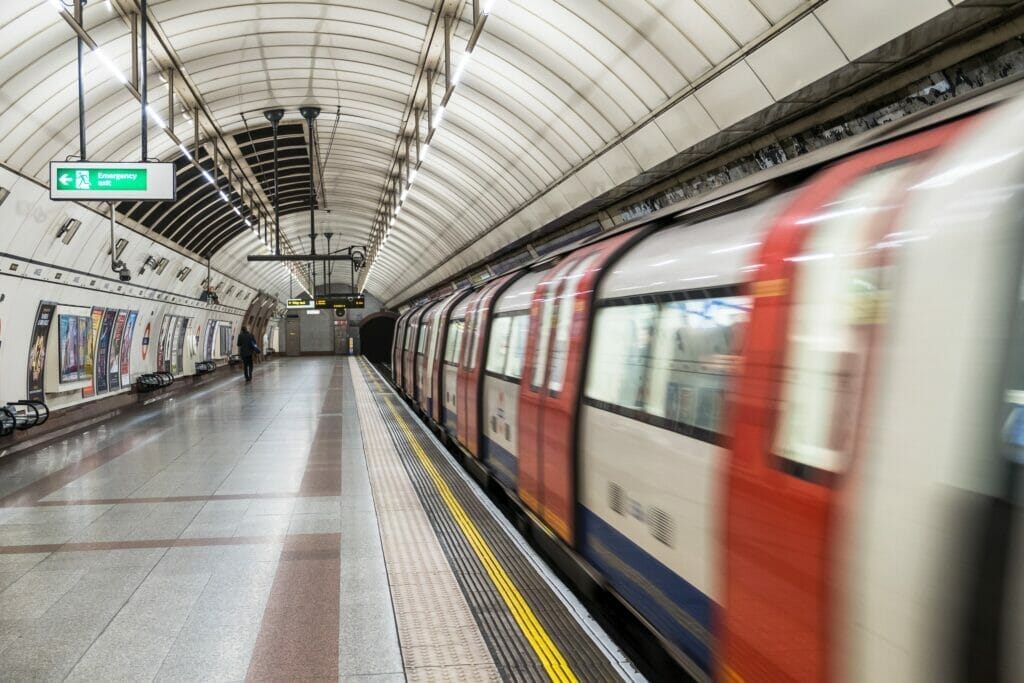 The London Underground, commonly referred to as the Tube, is an intricate web of tunnels connecting the city.
With its iconic map, the Tube efficiently transports millions of passengers daily.
London's integrated public transportation system also includes buses, trains, and trams, providing convenient options for getting around the city.
19. New Year's Day Parade and Fireworks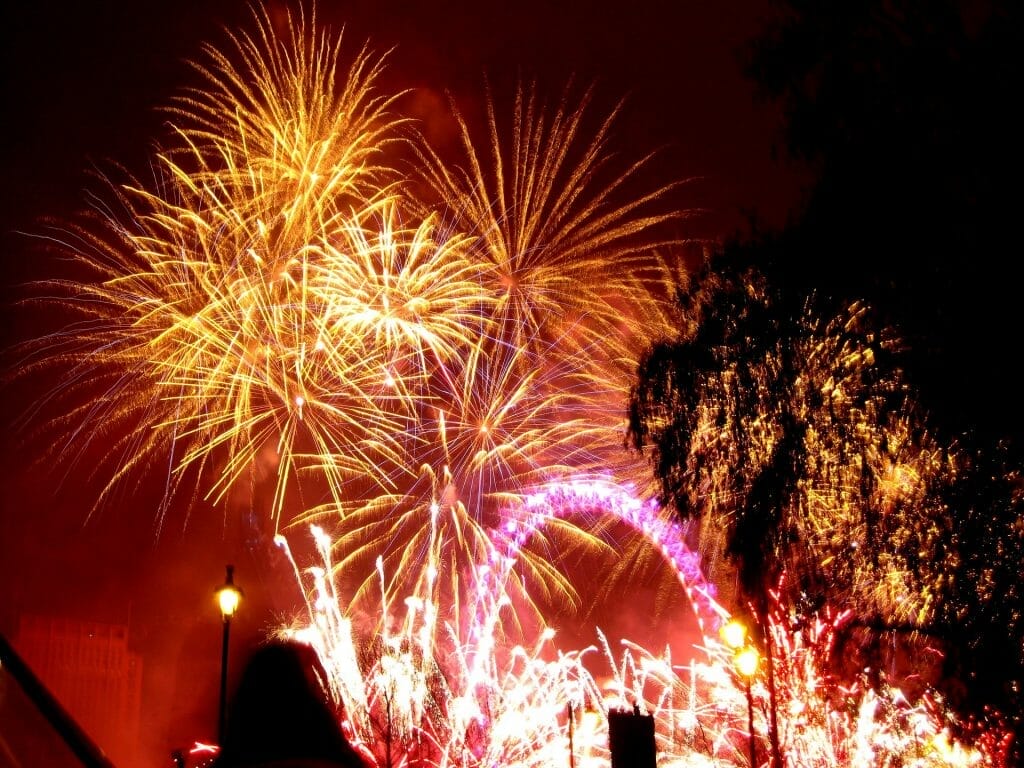 London's New Year's Day Parade is a festive start to the year, featuring elaborate floats, marching bands, and performances from around the world.
The fireworks display over the Thames, centered around the London Eye, captures the world's attention, symbolizing the city's enthusiasm and hope for the year ahead.
20. Royal Observatory and Prime Meridian Line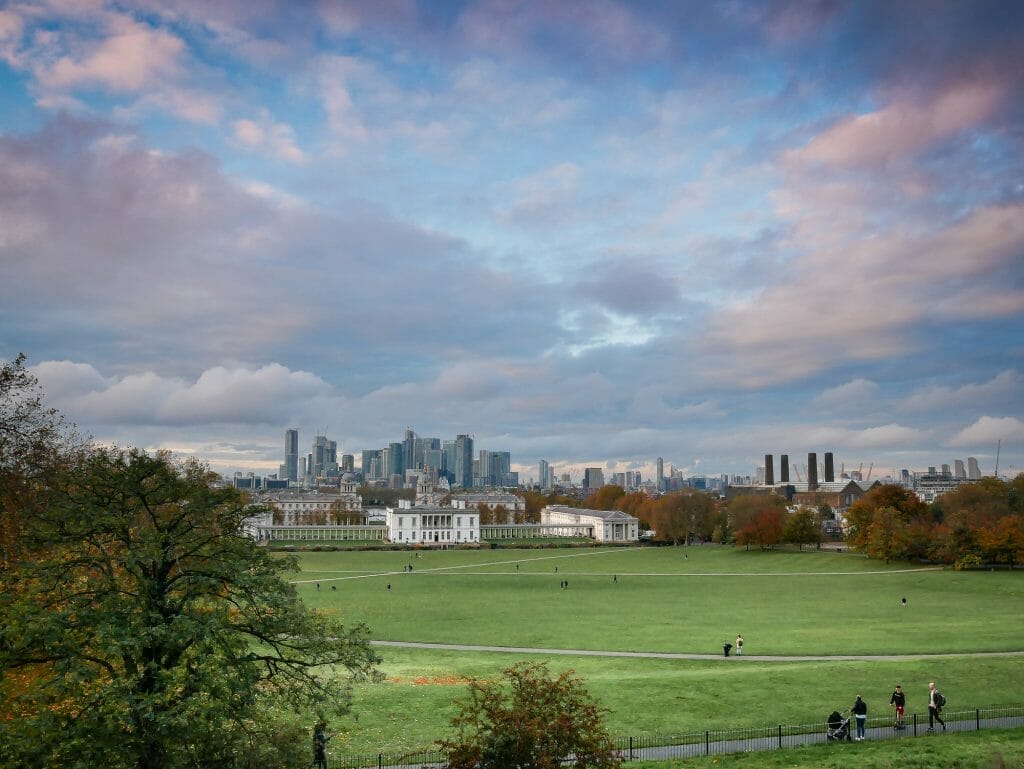 The Royal Observatory in Greenwich has historical significance in the field of astronomy.
The Prime Meridian Line, which passes through the observatory, serves as the reference point for longitudinal coordinates.
It's a tribute to London's role in shaping our understanding of time and space.
21. Historic Pubs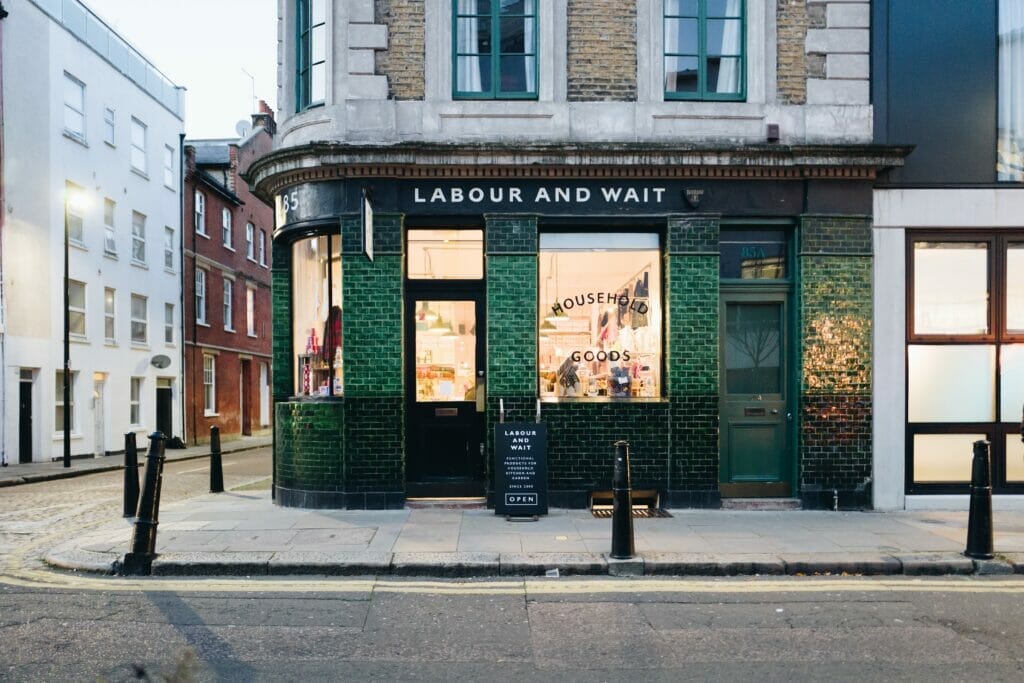 London's historic pubs are cultural touchstones.
These establishments have witnessed centuries of conversations, meetings, and celebrations.
With charming interiors, traditional ales, and cozy atmospheres, they provide a glimpse into London's social fabric and are a haven for locals and tourists alike.
22. Skyline and Skyscrapers
London's skyline is a blend of old and new, with historic landmarks sharing the horizon with modern skyscrapers.
The Shard, with its distinctive glass façade, stands tall as Western Europe's tallest building, symbolizing London's contemporary aspirations and achievements.
23. Victoria and Albert Museum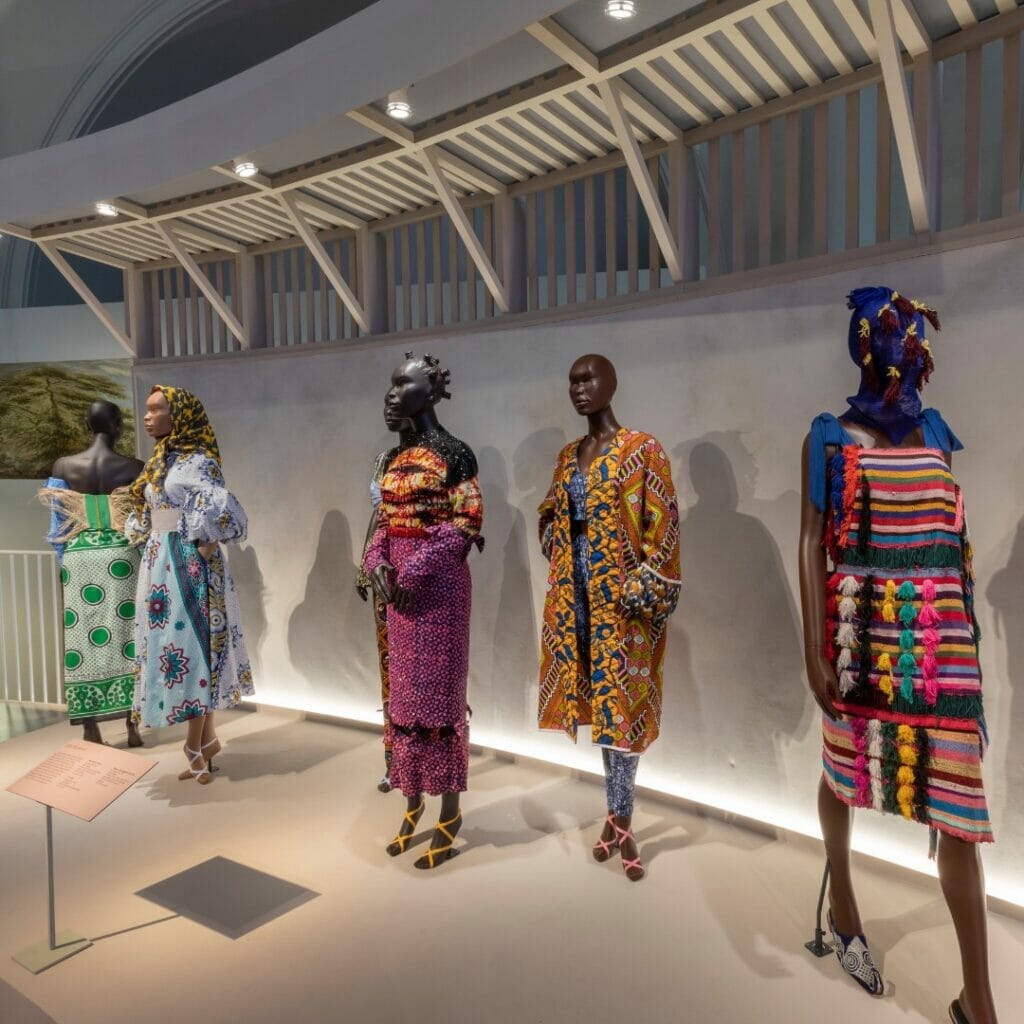 The Victoria and Albert Museum, known as the V&A, is dedicated to decorative arts and design.
Its vast collection includes textiles, ceramics, fashion, and furniture, offering a comprehensive exploration of human creativity and craftsmanship.
24. Science Museum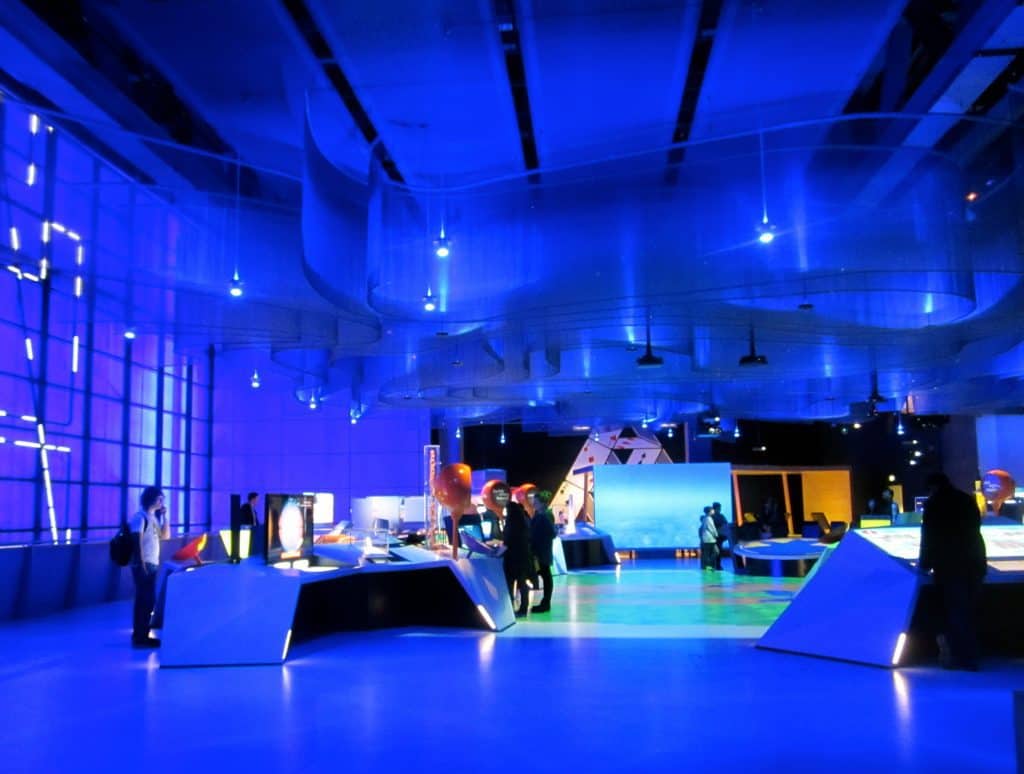 The Science Museum is an interactive haven for science enthusiasts of all ages.
It hosts a diverse range of exhibits, from cutting-edge technology to historical artifacts, inviting visitors to engage with scientific concepts and discoveries.
25. Culinary Scene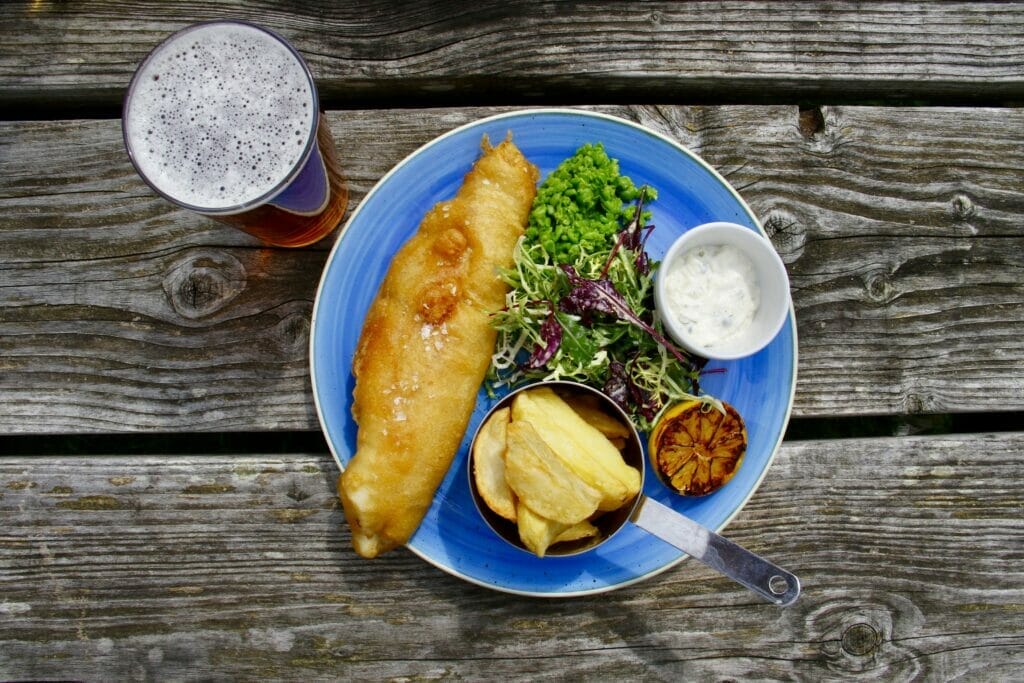 London's culinary landscape reflects its cosmopolitan nature, offering a wide array of dining experiences.
From traditional English fare in historic pubs to international cuisines in Michelin-starred restaurants, the city's food scene celebrates diversity and innovation.
26. Natural History Museum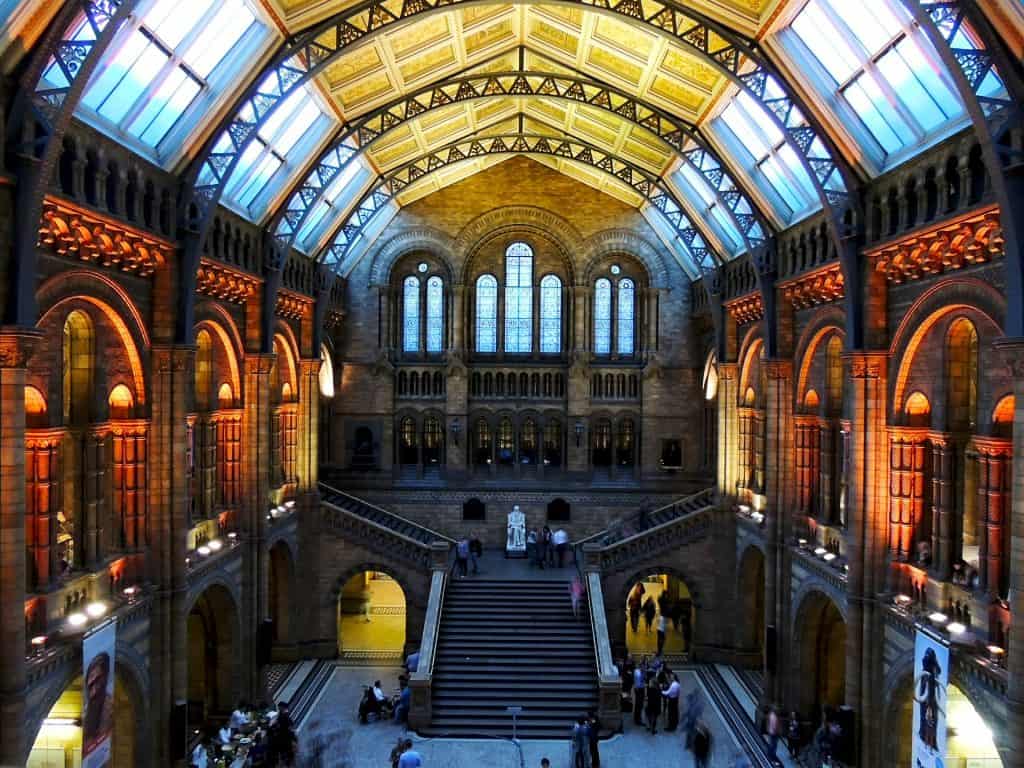 The Natural History Museum captivates visitors with its awe-inspiring displays of natural wonders, including dinosaur skeletons, gemstones, and fossils.
Its mission to educate and inspire fosters an appreciation for the Earth's rich history and biodiversity.
27. British Library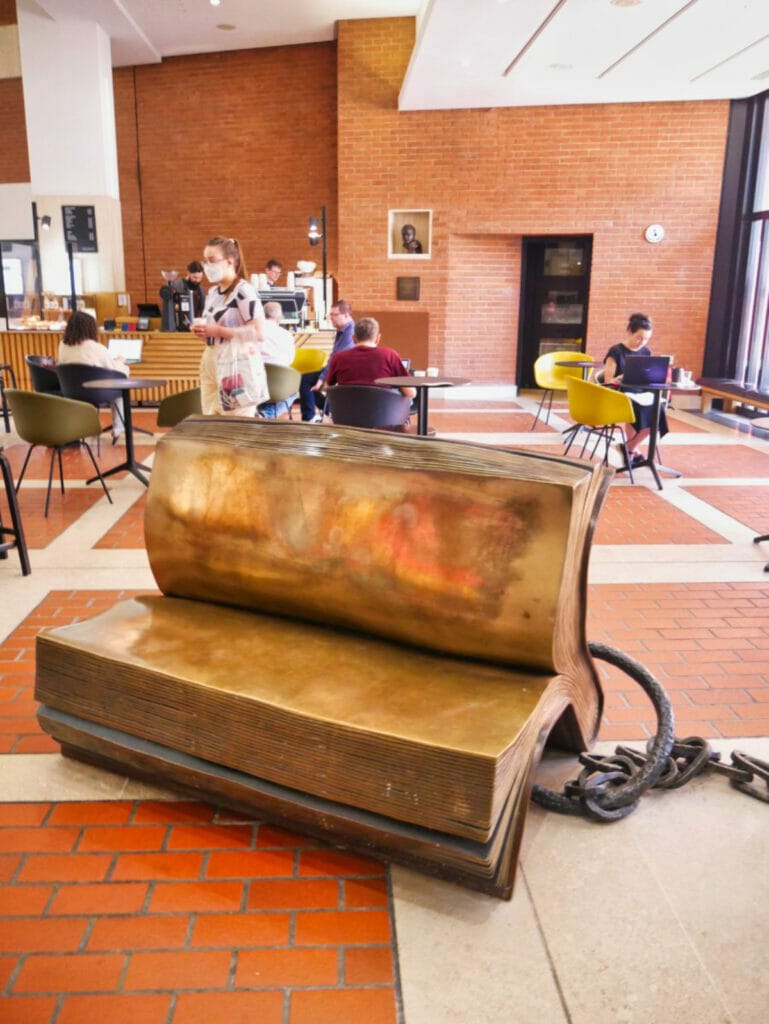 The British Library's vast collection of manuscripts, books, and historical documents is a testament to the power of written knowledge.
It houses literary treasures, scientific breakthroughs, and cultural artifacts that have shaped human understanding.
28. Notting Hill Carnival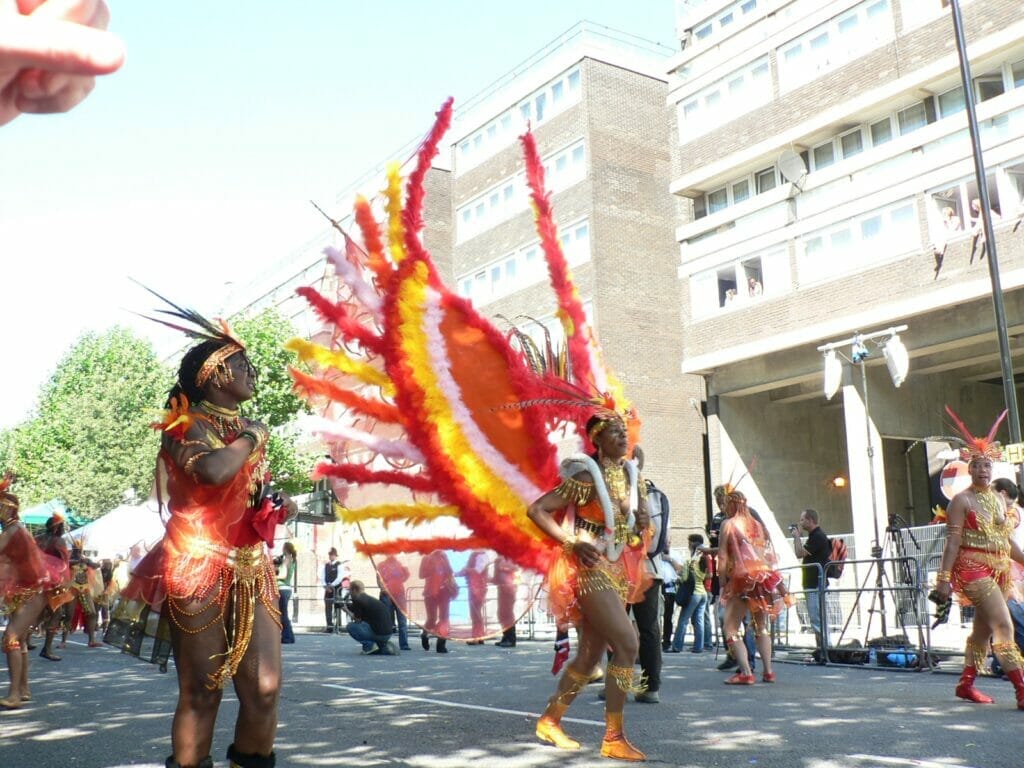 The Notting Hill Carnival is a vibrant celebration of Caribbean culture, featuring colorful costumes, rhythmic music, and exuberant dance.
The event transforms the streets of Notting Hill into a joyful and inclusive spectacle, attracting revelers from around the world.
29. Covent Garden Market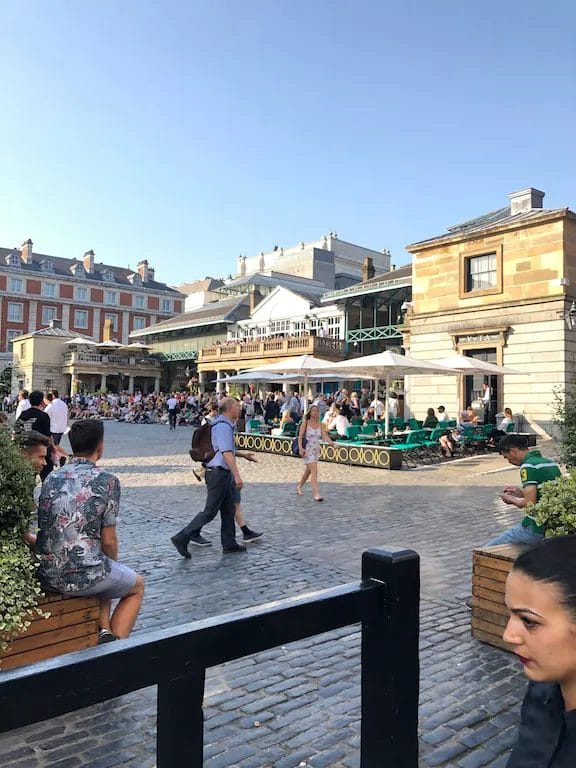 Covent Garden's market area has evolved from a fruit and vegetable market to a bustling center of commerce and entertainment.
The market's piazza hosts street performances, while its shops, stalls, and restaurants cater to a diverse range of tastes.
30. Royal Opera House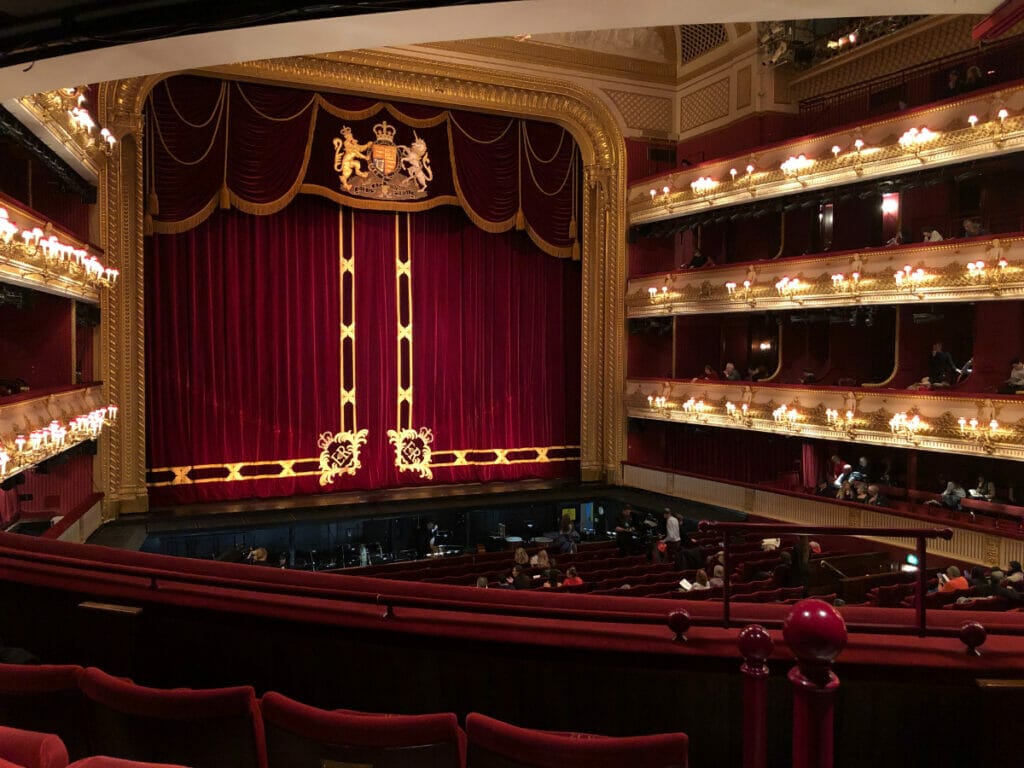 The Royal Opera House is a haven for opera and ballet enthusiasts, staging world-class performances that captivate audiences with exceptional talent and artistic expression.
It embodies London's commitment to nurturing and celebrating the performing arts.
31. Literary History
London's literary legacy is palpable, from the hallowed halls of the British Library to the streets that inspired renowned authors.
Shakespeare's Globe Theatre, the Charles Dickens Museum, and the historic Bloomsbury district are just a few landmarks that pay homage to the city's literary heritage.
32. Music Scene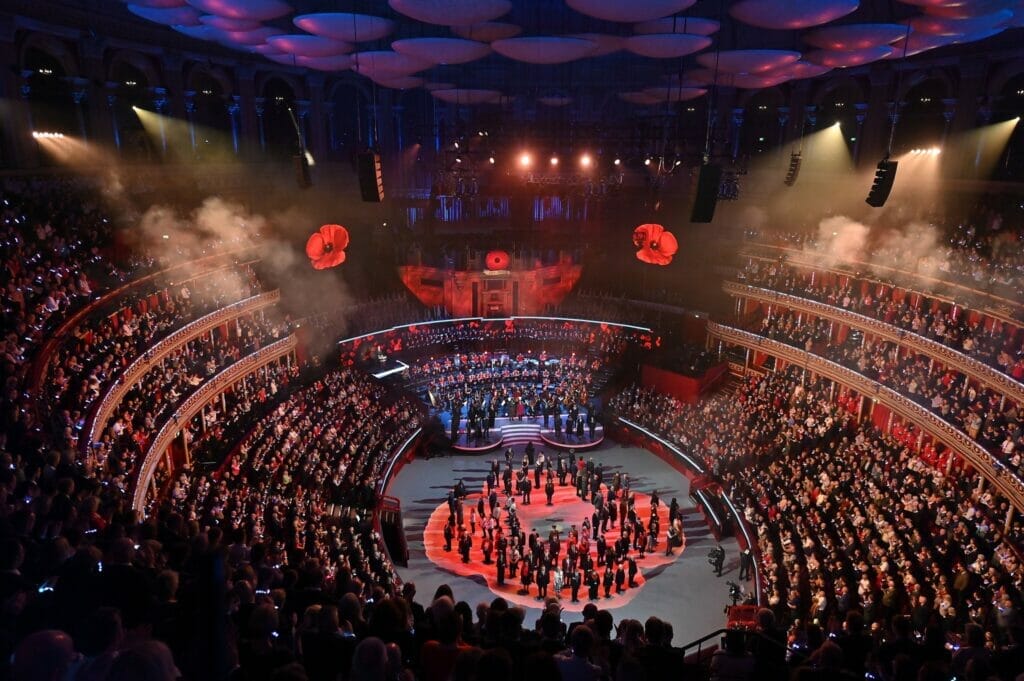 London's music scene is a melting pot of genres and influences.
From the classical performances at the Royal Albert Hall to the indie gigs in Camden Town, the city's stages resonate with the sounds of local talent and international superstars, cementing London's status as a global music capital.
33. Red Telephone Booths and Black Cabs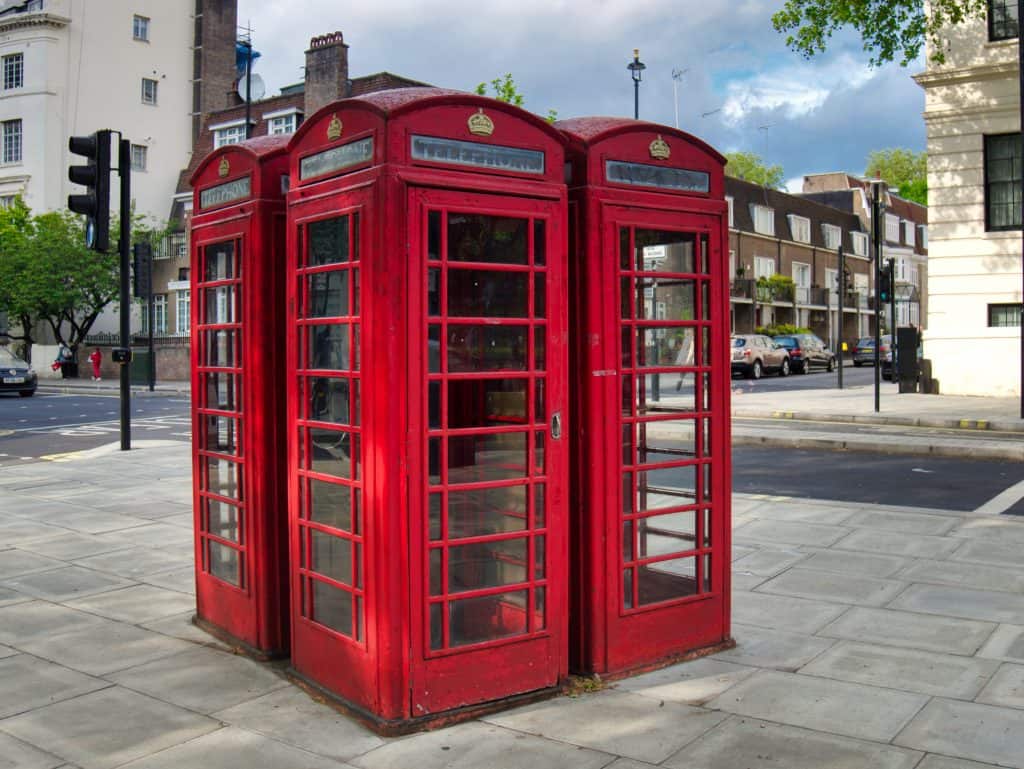 London's red telephone booths and black cabs are timeless symbols of the city's urban landscape.
While the rise of mobile technology has diminished the booths' utility, they remain iconic structures that evoke nostalgia for a bygone era.
Black cabs, with their knowledgeable drivers, are a reliable and distinctive mode of transportation.
34. Green Spaces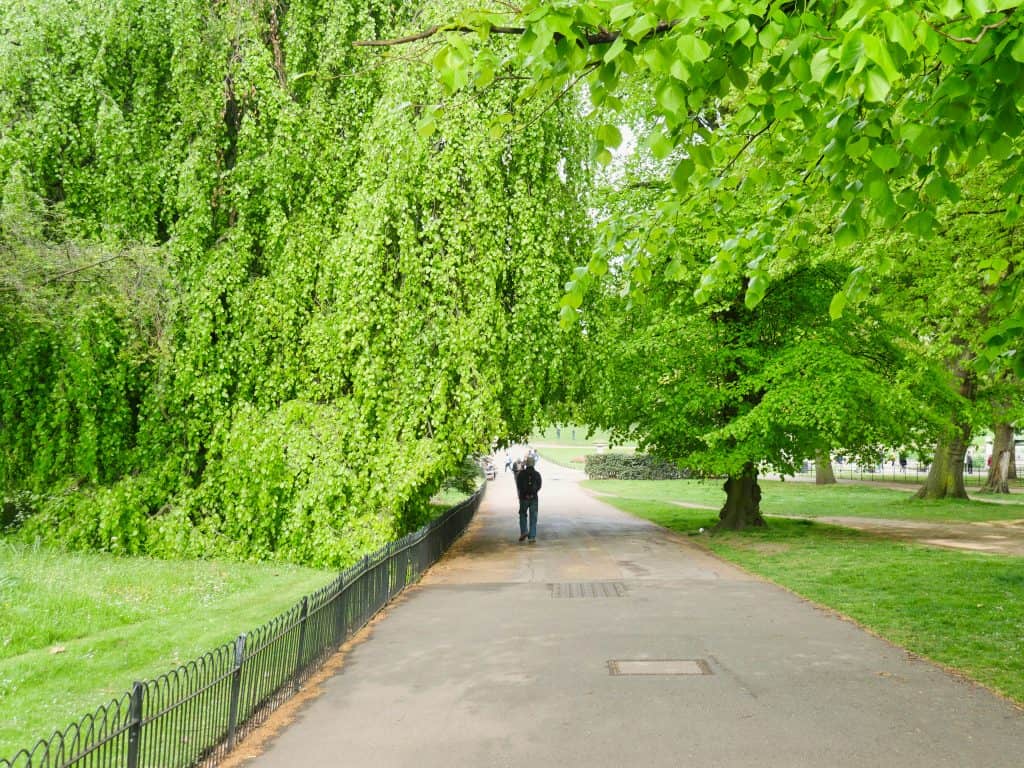 London's urban landscape is punctuated by serene green spaces like Hyde Park, Regent's Park, and Greenwich Park.
These oases offer respite from the city's hustle and bustle, providing opportunities for relaxation, recreation, and outdoor gatherings.
35. Global Financial and Cultural Hub
London's influence extends far beyond its boundaries.
As a global financial hub, it houses major financial institutions and drives economic trends.
Simultaneously, the city's cultural scene, including its museums, theaters, and creative industries, influences global cultural discourse and sets artistic benchmarks.