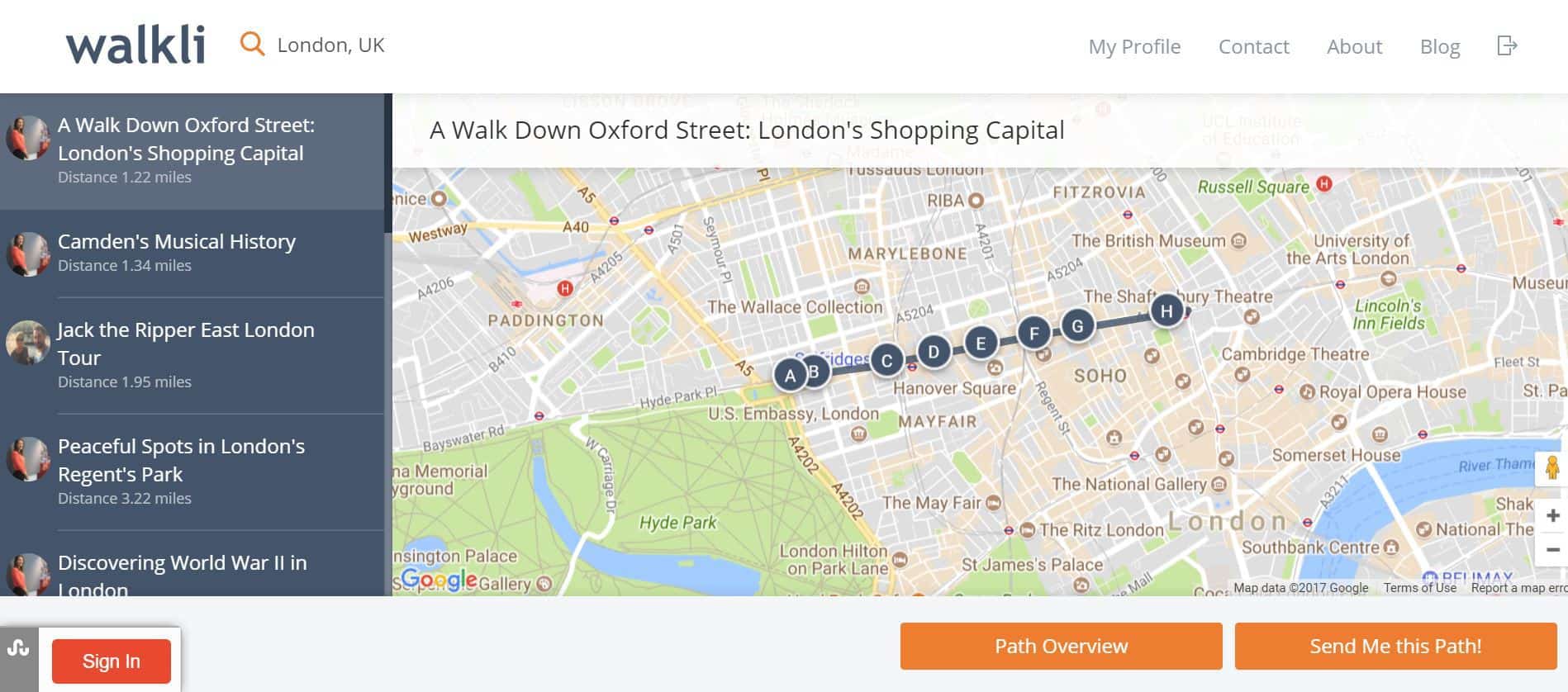 Almost a year ago, I crashed my car into a parked car to fulfill the stereotype of being a female driver with no spatial awareness (THE SUN WAS IN MY EYES, YOU GUYS). Anyway, since then, I walk EVERYWHERE.
I walk 2.5 miles in the morning to the train station, then about half a mile to work from the tube station, then half a mile back from work to the tube station, then 2.5 miles from the train station to my house. So basically I walk 6 miles a day and 30 miles on an average week.
And you know what? I love it. It is a)free, b)relaxing, and c)somewhat works to counteract all of the pasta I eat.
So when I heard about Walkli, a crowdsourcing website and app for the best walks around cities across the world, I was so in. It works by letting users create their own walks to share that take you past popular sites, restaurants, shops, etc. People using the walk can then download it to their phone so they can get all of the information about the walk as they go.
The idea works because it allows people to see the city on foot without paying for a walking tour. Even the 'free' walking tours aren't really free (or at least you'll get heavily glared at if you don't leave a tip), and sometimes you're trying to save money or you don't feel like being herded around a city by a stranger holding an umbrella. Walkli makes it easy for you to just go for a self-guided walk put together by someone who knows the city well, and using the site is free so you can still afford the tapas later (can we talk about how expensive tapas are? Spain, what is your deal?)
Anyway, I created a profile and have put up 6 walks now, ranging from the most peaceful places in Regent's Park to how to take a self-guided World War II walking tour. The best walks are ones with specific themes and in specific areas, as you could put together as 14-mile "Everything there is to see in London" walk, but chances are no one would take you up on that.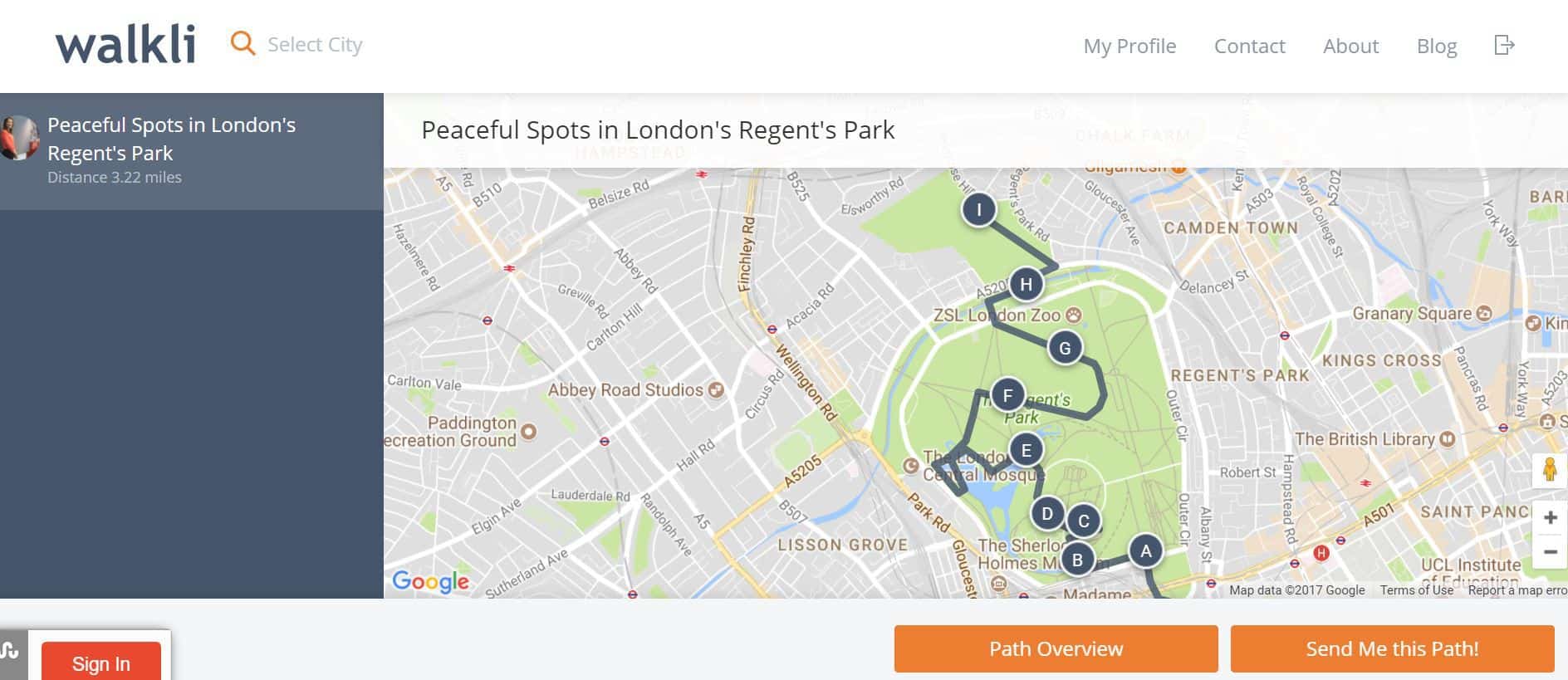 When you click on a map, you can head to the "Path Overview," which tells you more about the theme of the walk, what types of attractions you might see, and the level of difficulty (ie should you take Grandma or leave her to take her nap?)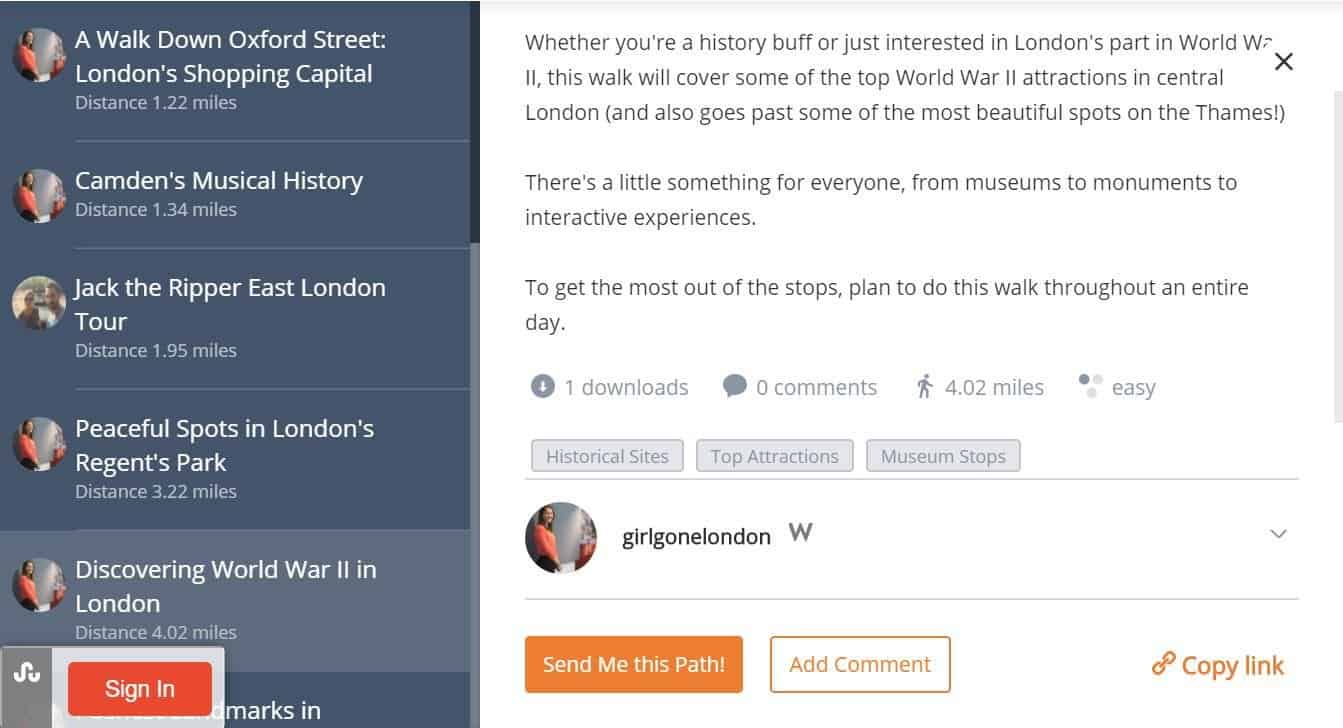 Then you can also click on each of the stops to read what the user has posted about that particular site and why they included it on their map.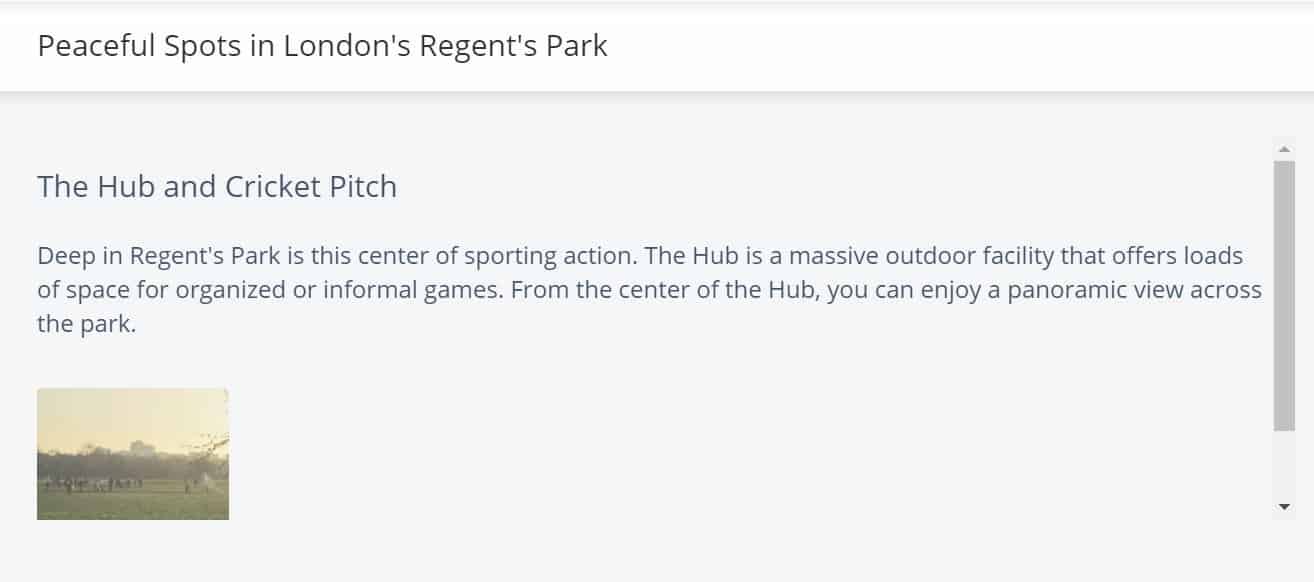 The site will only be as good as the number of people who submit maps, however, so think about what local walks near you might be useful to other people and start posting. If you go on one of my walks, let me know what you think!