As I've mentioned before, one of the biggest problems for Americans visiting or studying in London is the exchange rates. Handing over your hard earned dollars only to get fewer pounds back is never a pleasant experience. Totally and completely worth it, yes, but not pleasant.
Unfortunately I can't change the global exchange rates and I only understand about 2% of how exchange rates even function, but I CAN tell you how to get the most for your money because I'm frugal like that.
A few weeks ago, Travelex gave me a challenge: create the best day in London possible with 150 dollars worth of pounds. I hardly ever get to go into London anymore for fun as it's always for work or to do some boring errand, so this was a great opportunity to fall back in love with the city as a tourist destination.
On the day of the exchange, my $150 was worth 114 pounds. Because I am assuming most people aren't traveling solo in London and will probably be with a friend or family member on vacation, I brought the fiancee along and decided we would get 77 pounds each.
Before I started the challenge, I thought 77 pounds each would be more than enough to have a great day out in the city (and a bit of an extravagence for us as we would usually have much less than this to spend on an equally amazing day out!) It turns out that my suspicions were correct. Having a day out in one of the most expensive cities in the world is surpsingly easy. WHO KNEW?!
Here's a breakdown of how we spent the day:
8:00am: Load our Oyster cards up with the full cap for the day, which is 6.40 a person to travel on the tube in central London. You can read more about Oyster cards here.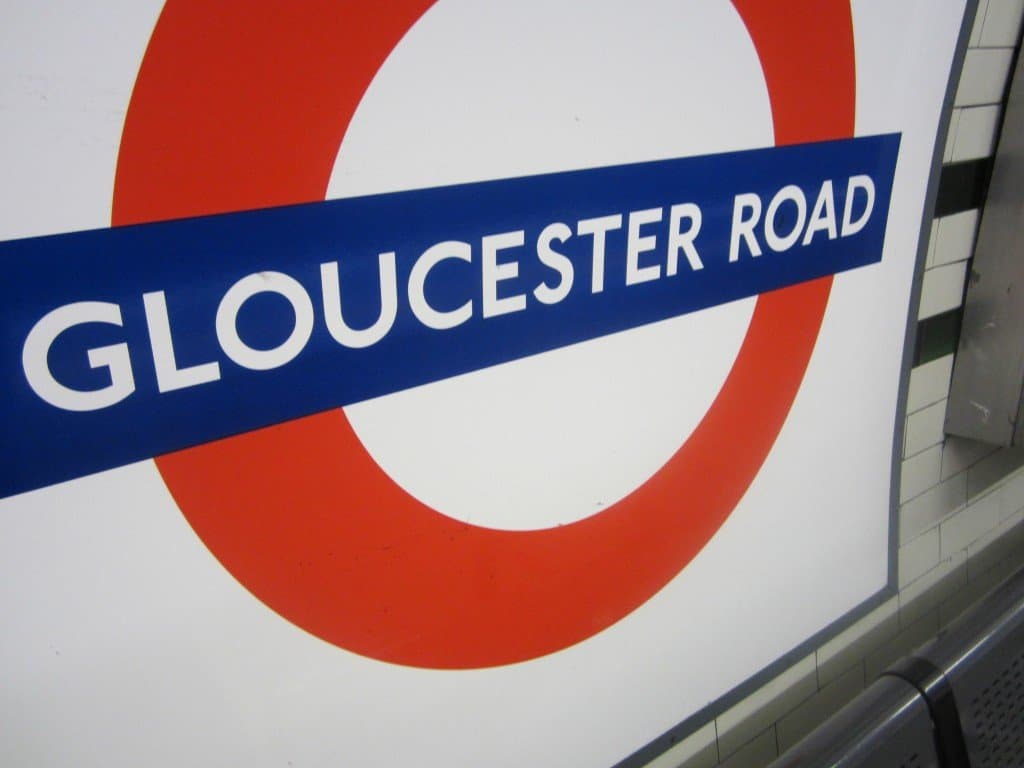 Cost: 6.40 per travelcard  x 2 = 12.80 pounds
9:00am: Arrive into London Marylebone station and have a full English breakfast at the Dorset Cafe, close to Baker Street tube station.
Cost: 6.00 per breakfast x 2 = 12 pounds
10:00am: Walk from Baker Street to Regent's Park, my favorite park in all of London and probably the world. Spend some time wandering through the landscaping and people-watching.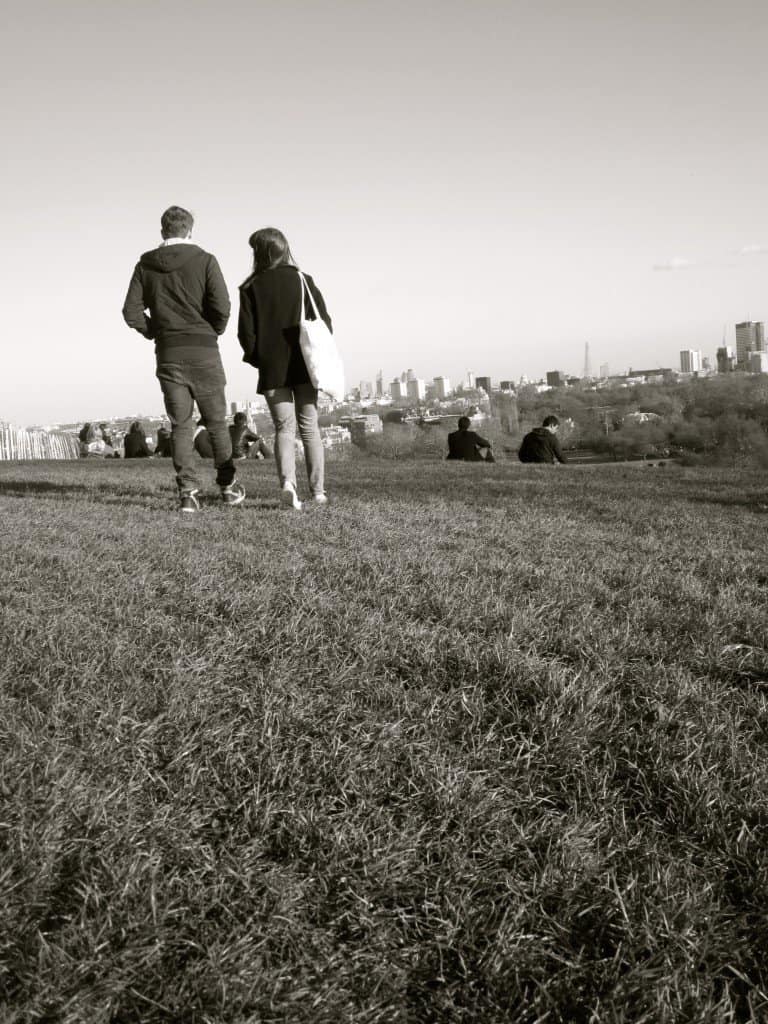 10:30am: Walk up to Primrose Hill at the top of Regent's Park. Admire the view and question how much it costs to live in Regent's Park.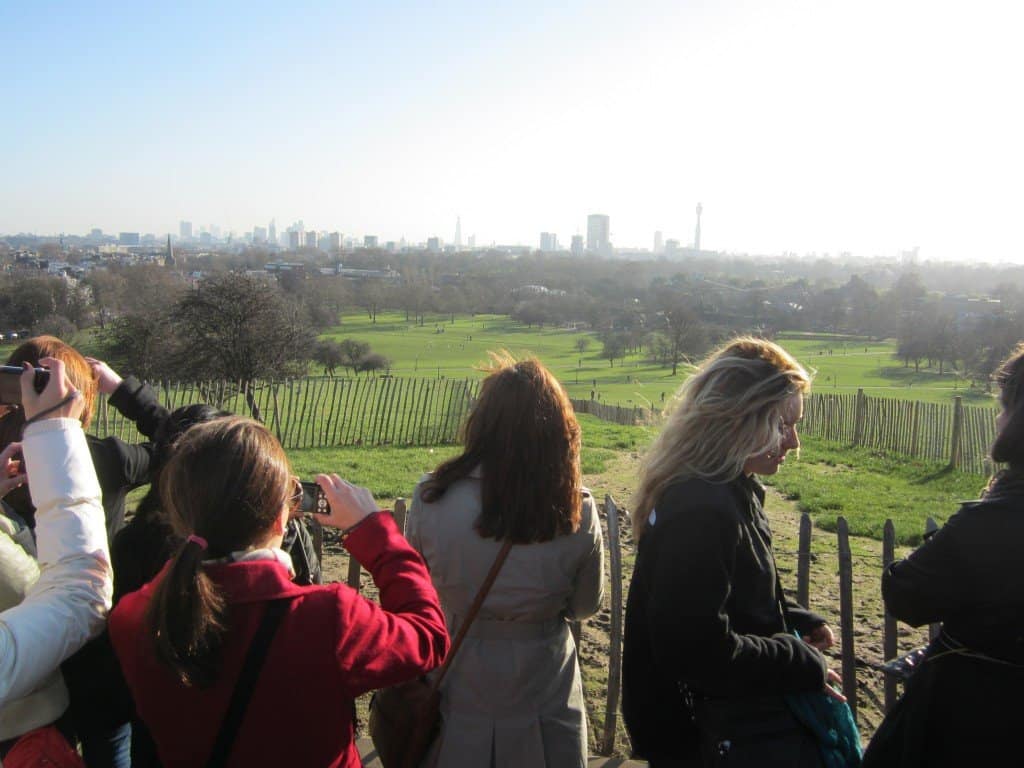 10:45am: Realize we will never make enough money to live near Regent's Park and get depressed.
10:47am: Cheer each other up by playing a game of "Who can spot the cutest dog in the park?" I win.
11:00am: Get the tube from Mornington Crescent to Goodge Street on the Northern Line, using our Oyster cards and the money we pre-loaded. You could also technically walk back through the park should you be feeling particularly fit, but we knew we had quite a bit of the day left so we took the easy way out.
11:30am: Walk to Iccos in Fitzrovia, a pizza place that sells amazingly good pizza for amazingly good prices. It's always full of people at key eating times, but you can almost always find a seat due to how they've set the place up. I know Iccos from my time at UCL, where I lived about two blocks away and basically ate my way through the term there. The pizzas are giant, so you can share one if you want, but we don't particularly like to share food because we're selfish like that, so we each got our own.
Cost: (1) Pepperoni pizza: 5.50 + (1) Cheese pizza: 4.50 = 10 pounds
12:30pm: Walk over to the British Library, where you can see old science, religious, and literature texts FOR FREE. If that's not enough for you, you can find the Magna Carta as well as some handwritten Beatles lyrics. I won't judge you for being more interested in John Lennon than English history. We'll keep it between us.
2:00pm: Head to the British Museum, one of London's greatest collections (and also free). We hit the British Museum relatively early in the afternoon because you can easily spend hours getting lost in here. You can see Cleopatra (I don't know how they know it's her, but I trust them), the Rosetta Stone, and ruins from some of the greatest historical civilizations. The lobby is amazing when it's sunny, and even when it's not you can tuck yourself back in a corner somewhere with a coffee and really soak in where you are. Also the British Museums bathrooms are always clean, so there's that.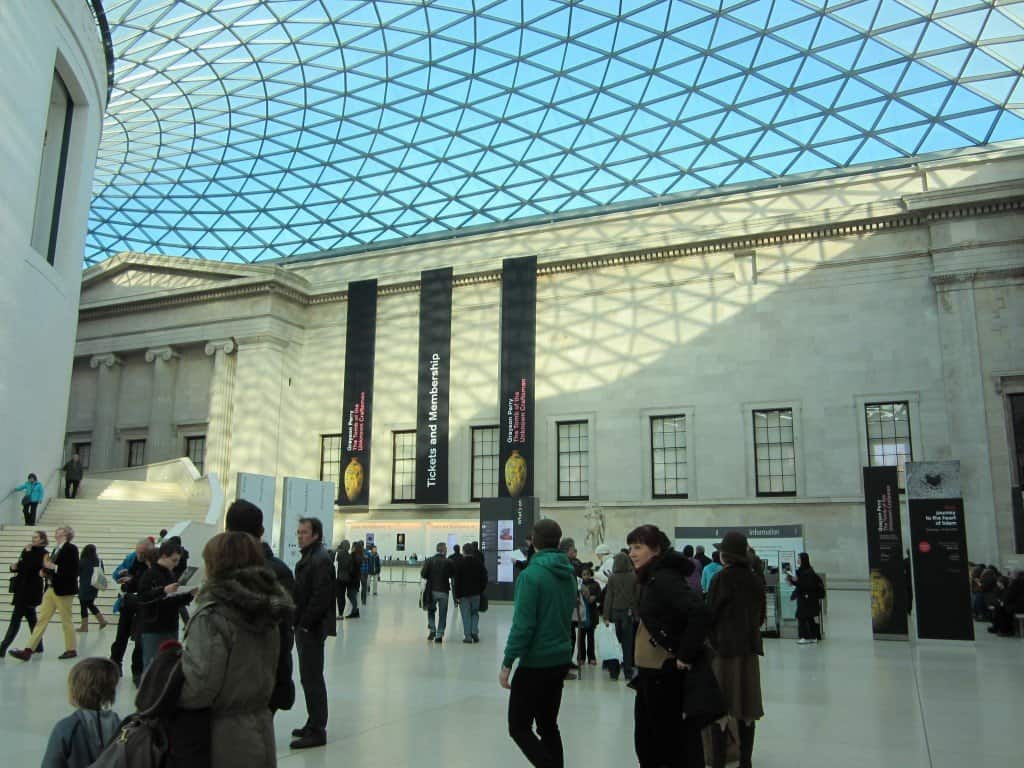 4:00pm: Take the tube from Russell Square to Piccadilly Circus. Wander around Oxford Street, window shop or stop into Primark to buy an incredibly cheap item of clothing that you HAVE TO HAVE.
5:30pm: Head over to The Diner in Soho, an American-themed restaurant that I would eat at for every meal if I could. I understand this is about a great day in London for American tourists, so maybe you don't want to eat American food, but this is MY fun day in London, so humor me here. The Diner has a few locations around the city, and one of the best things about the menu is the all-day American breakfast. Despite the fact that we started the day with English breakfast, I miss American-style breakfast as well and had the Lumberjack breakfast, which included pancakes, bacon, and eggs. We also ordered a chicken burger, two orders of french fries (again, we are selfish with food) and two chocolate shakes.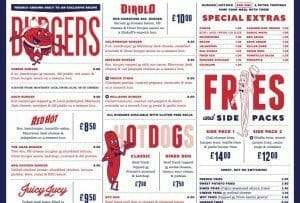 Cost:
Chicken burger: 8.50 pounds
Fries (2) = 6 pounds total
Lumberjack breakfast = 9.75 pounds
Shakes (2) = 9 pounds total
6:00pm to 7:30pm: Eat dinner while continually wondering if I am in American food heaven.
7:30pm: Walk the short way to the theatre for the 8pm showing of The Woman in Black. We decided to see Woman in Black because it's supposed to be great, is a popular one to see in London, and I had never seen it (which is rare for some of the more popular London shows as I've been in the city long enough to hit them up). HOWEVER, it is meant to be absolutely terrifying, and I cannot stand being scared. But in the spirit of having an adventure, we went for it.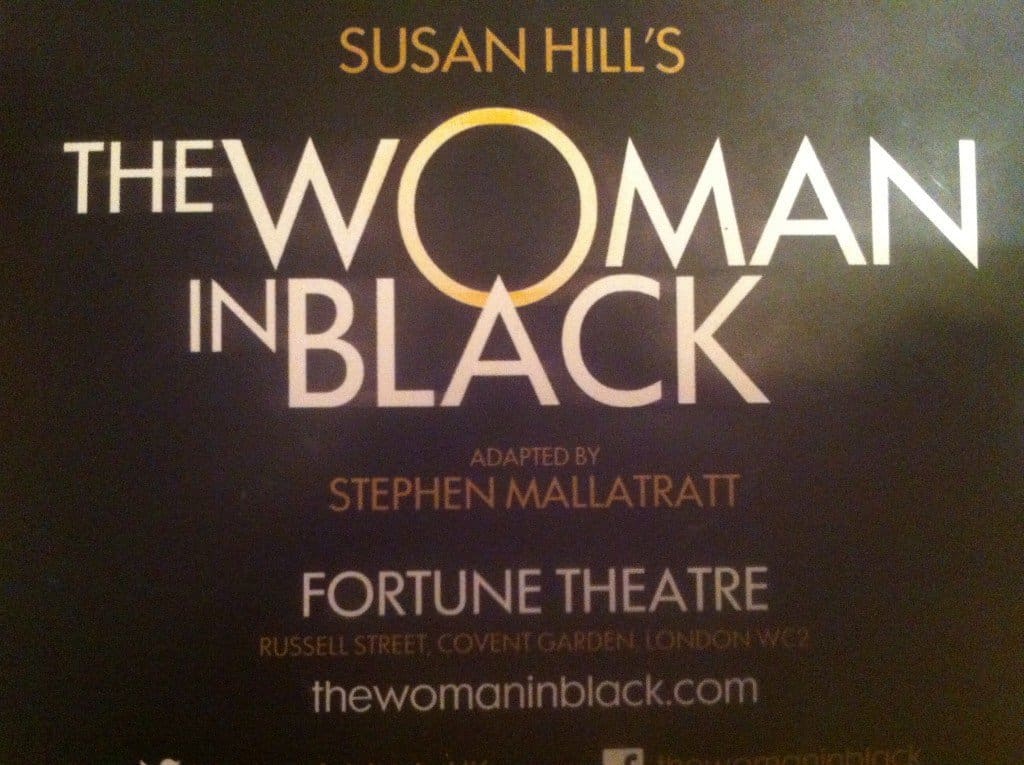 Cost:
Tickets (2): 40 (balcony at 20 pounds each)
8:00pm to 10:00pm: Hide my face in my hands while my fiance laughs at me because he's seen the show 4 times and isn't scared of it anymore. Scream. Scream again. Laugh a little and then scream again.
10:00pm: Leave the theatre, checking behind me every two seconds.
10:15pm: Grab some late night Ben's Cookies with the last of our money (about 6 pounds), and head home to sweet dreams of a jam-packed day in London and the occasional nightmare that a strange old woman is haunting me in my sleep. THANKS, WOMAN IN BLACK.
The best part about the day was that we didn't have to 'try' to save money. We didn't feel like we were on any sort of budget, as we were able to do so much. It helps that many of the museums in London are free and of course Regent's Park cost us nothing, but those are genuinely interesting places to go that every tourist should put on their list — they weren't 'money-saving' techniques.
To spend less than we did, I'd suggest cutting back on the food choices by going to a grocery store for a "meal deal" for lunch and just having a croissant or something for breakfast. Instead of the theatre, you could go to a pub in the evening for a few drinks and people-watching. You could share meals with someone rather than getting your own, and if you really plan a day right, you can walk quite a few places and skip out on the tube travel cost (especially in the summer months).
So to those traveling with foreign currency (dollars or otherwise), DON'T FRET! There's lots of fun to be had in this city and you can always find some interesting museums, exhibitions, art galleries, and parks to hang out in for absolutely nothing. If you do have some cash to spend, you can see by our day just how far it can go.
If you've got your own tips on making the most of your local currency in London, comment below or tweet about it using the hashtag #TravelexTourist.
Thanks to Travelex for the challenge!