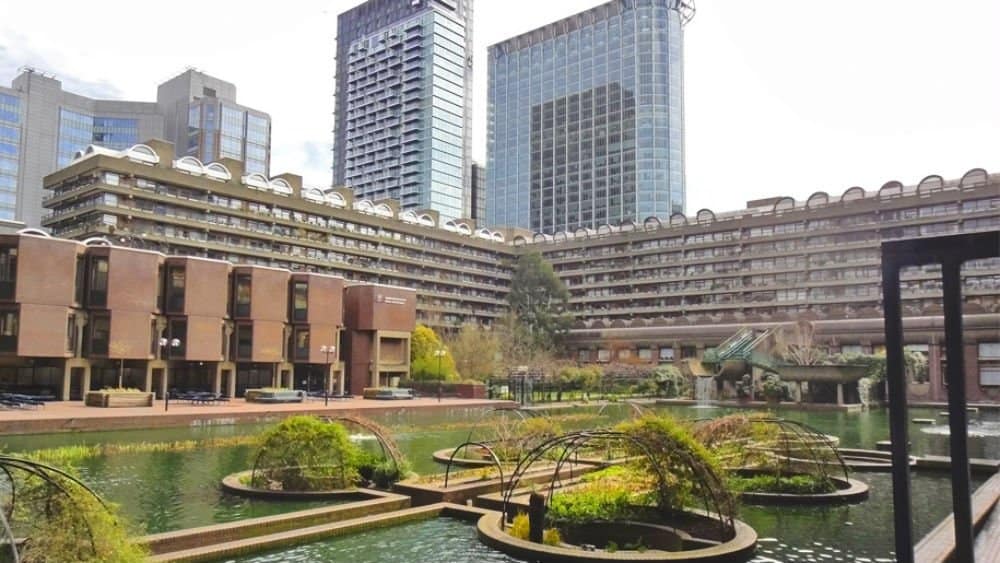 Source: Let's go with the children
Anyone that has walked around the City of London will be familiar with the hulking presence of the Barbican Estate. Its unmissable and inimitable towers are some of the highest residential skyscrapers in London, and the vast, solemn slabs of concrete that make up the complex are a striking reminder of the time when concrete was king.
While its dated architecture might make it incredible unappealing to the contemporary eye, the Barbican was dubbed a "modern marvel" in its day, and is still considered a highly desirable place to live. Don't believe us? We'll tell you more.
Brutalism
To begin to see past the Barbican's hulking concrete facade, it's important to know a little bit about the design style, Brutalism.
The term "Brutalism" was coined in the 1950s, originating from the French word for "raw" (referring to the extensive use of uncovered concrete), rather than "brutality", to where the mind naturally jumps.
It's a style that was used throughout the 1960s and 1970s in countries across Europe and the Soviet Union, as well as the UK, the USA, Canada and Australia, often used for government purposes, mass-housing, shopping centres or educational institutions.
Built for being practical and cost-effective, Brutalist buildings can usually be identified by their imposing, fortress-like appearance. Most of them are extremely large and utilise rugged, man-made materials like brick and concrete.
There is no trace of their design working harmoniously with their surrounds or the natural world, and facades are unforgivingly geometric and repetitive.
For many, Brutalist buildings can easily be recognised as the ones that you look at and think "why on earth did someone think it a good idea to build that?"
However, despite having fallen considerably out of fashion over recent decades, there's been a resurgence of appreciation for these austere, soulless structures.
The Barbican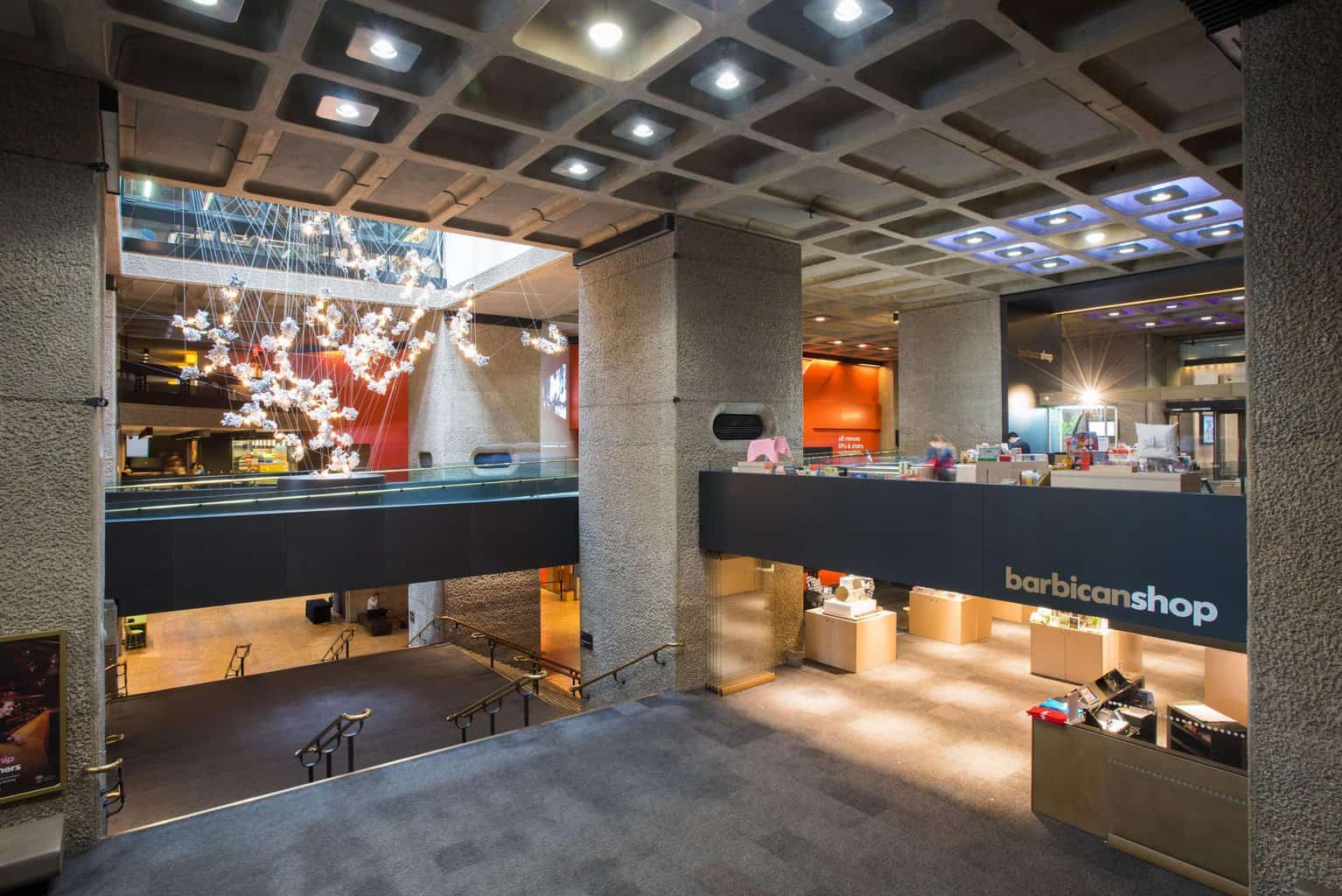 Source: Barbican
Completed in 1976, the Barbican Estate was designed as a practical and contemporary mixed-use neighborhood, intended to house around 4,000 people, as well as shops, restaurants, the Guildhall School of Music and Drama, the Museum of London and the Barbican Centre for performing arts.
Now one of London's most recognized landmarks, it was deemed "one of the modern wonders of the world," by Queen Elizabeth at the official opening.
The residential quarters of the Barbican Estate comprise of 13 terrace blocks, three towers, two mews buildings a several courts. All of the structures are named after notable figures with some relevance to English history.
For example, Willoughby House is named after Catherine Willoughby, a 16th-century noblewoman, while Mountjoy House is named after a French wig-maker with ties to William Shakespeare. The tower blocks are three of the tallest residential buildings in London, and are named after Oliver Cromwell, William Shakespeare and the Earls of Lauderdale.
There's no place like home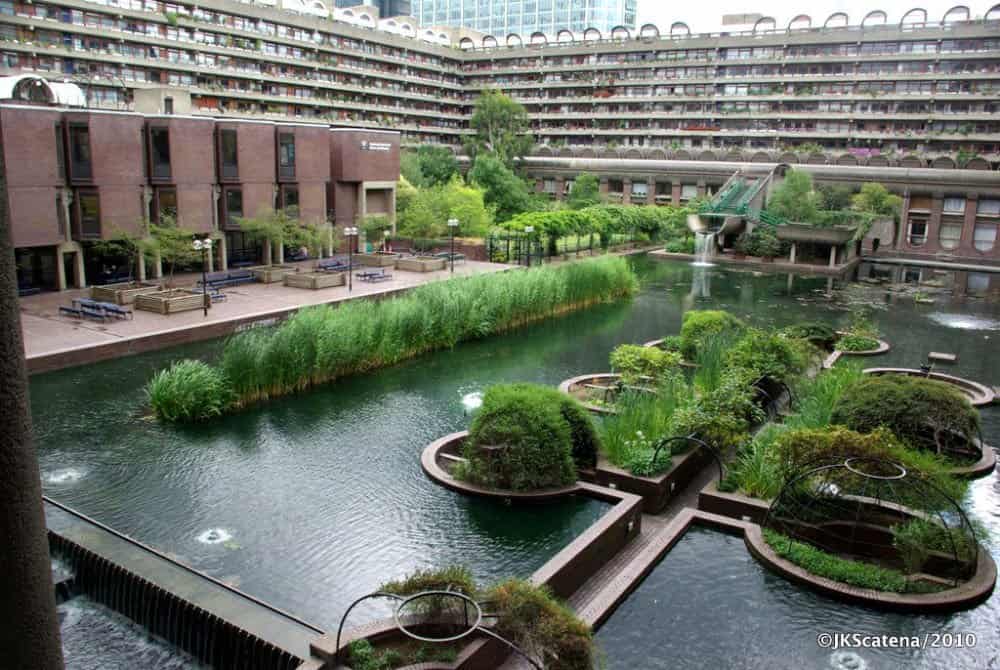 Source: Jaime Scatena
It's easy to walk around the Barbican Estate on a bleak day and find it cold, unfriendly and uninspiring. You might even wonder what on earth would drive people to live in such a desolate place. Well, come back on a sunny weekend and watch it transform into a friendly, welcoming village.
Once you've found your way around the maze of walkways, you'll discover sun traps, lawns, fountains and playgrounds. There's also an undeniable sense of community, with residents fiercely guarding their secret oasis.
The monotonous swathes of glass on the outside means that, inside, each flat is bright and cosy, with views over the tranquil walkways and ponds, instead of traffic. You also won't have to contend with the noise of your neighbours, as the concrete construction deadens most sounds between apartments.
You won't even have to worry about the "cookie cutter" effect sapping all of the character out of your home as you would with a modern development; with each new building, the architects tweaked their designs, ultimately accommodating over 140 different footprints and layouts.
There are other perks to living at the Barbican. For example, each flat comes with a key to the estate's private gardens and restricted-access areas, opening up a whole new world that's unavailable to the average Joe walking through.
Residents also benefit from a holding room service that takes care of incoming deliveries and, even better, those living in one of the towers can enjoy a concierge.
If you're starting to see the appeal of living in this modernist fortress, be warned: flats are in high demand. Not only are available properties few and far between, but most current residents already have their eye on their next move within the estate and will be ready to pounce.
Still not sure? Next time you're in that part of town, take a wander through for a second look.