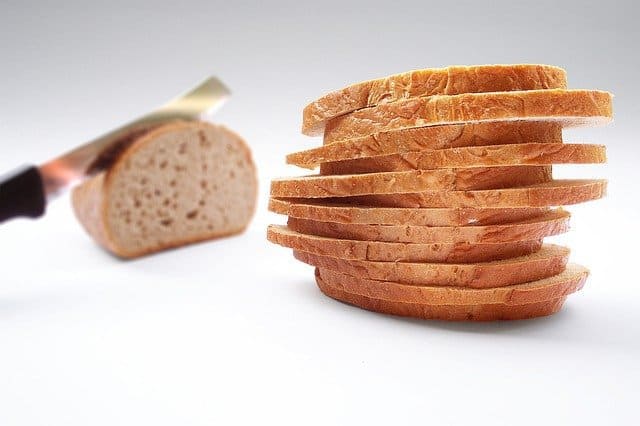 When I was 16, I was convinced that by my mid-20s I would be effortlessly cool, staying out at fancy parties, dining out at restaurants with my fashionable friends and generally 'living it up,' as they say.
Instead, I have found that my life has started to revolve around finding recipes for my breadmaker
, staying in and eating pizza, and watching movies on Netflix because ain't nobody got time for seeing a movie in theaters anymore. OH, 16-year old me, if you only knew.
But, really, everybody should own a breadmaker. I literally love my breadmaker
 so much that I am willing to write a post on it. I'll also probably get in trouble for calling it "my" breadmaker because I actually bought it for my boyfriend 2 years ago so technically it's his. But everyone knows you only buy presents for people that you want to use in the hopes they'll let you borrow them.
We have one almost exactly similar to this model and use it ALL of the time.
The only downside of a bread maker is the upfront cost when buying a loaf of bread sounds so much cheaper, but a cheap loaf of bread from the store does NOT smell or taste like the wonder of bread maker bread.
I absolutely hate cooking and will do anything to get myself out of it, so it's another bonus that making bread in the bread maker is stupidly easy. I've put up the "recipe" (basically dumping a bunch of flour and some butter and yeast together) in the kitchen, and you then leave it to do all of the hard work.
Ours has a "fast bake" option which takes 1 hour and a full bake options which takes 3 hours. I like the fast bake bread better than the regular baked bread, but it includes about 5x the amount of butter so we try not to make it a habit.
On top of that, you can make other "types" of bread, so we use it for pizza dough to make our own pizzas, bagel dough to make our own bagels, and banana bread! Hello, welcome to the Obsessed with Carbs household, do you want some bread?
Do you have a bread maker? Or any other kitchen appliance I should know about that makes life infinitely easier and tastier?
*This post contains affiliate links. But no one has suggested that I write about breadmakers. That was all on me.