While in the glorious land of American portions and sunshine, Guy and I got a chance to visit St. Augustine with my Mom (hi Mom!)
St. Augustine, a coastal Florida town, is the oldest continually-occupied European settlement in the continental US. It was founded in 1565 by Spain and the Spanish architecture and influence remain to this day.
In a state that revolves around tourism, entertainment, and strip malls, St. Augustine is a refreshing escape from central Florida and one of the school system's most popular field trips (because somehow sending a kid to Disney World is frowned upon. Whatever.)
Towards the entrance to the city is the Castillo De San Marcos, an old masonry fort made from "coquina," or ancient shells that have bonded together to act like limestone. You can find coquina in much of old Florida.
As is typical in Florida, the blue skies and sunshine beat down on the Florida flag off in the distance.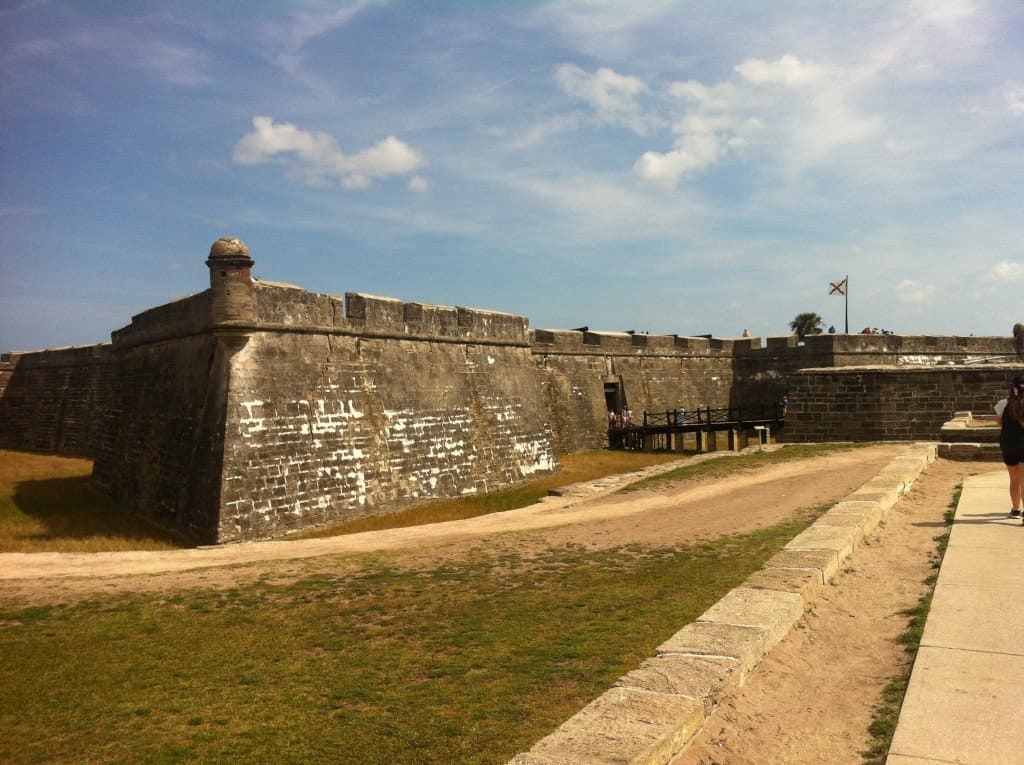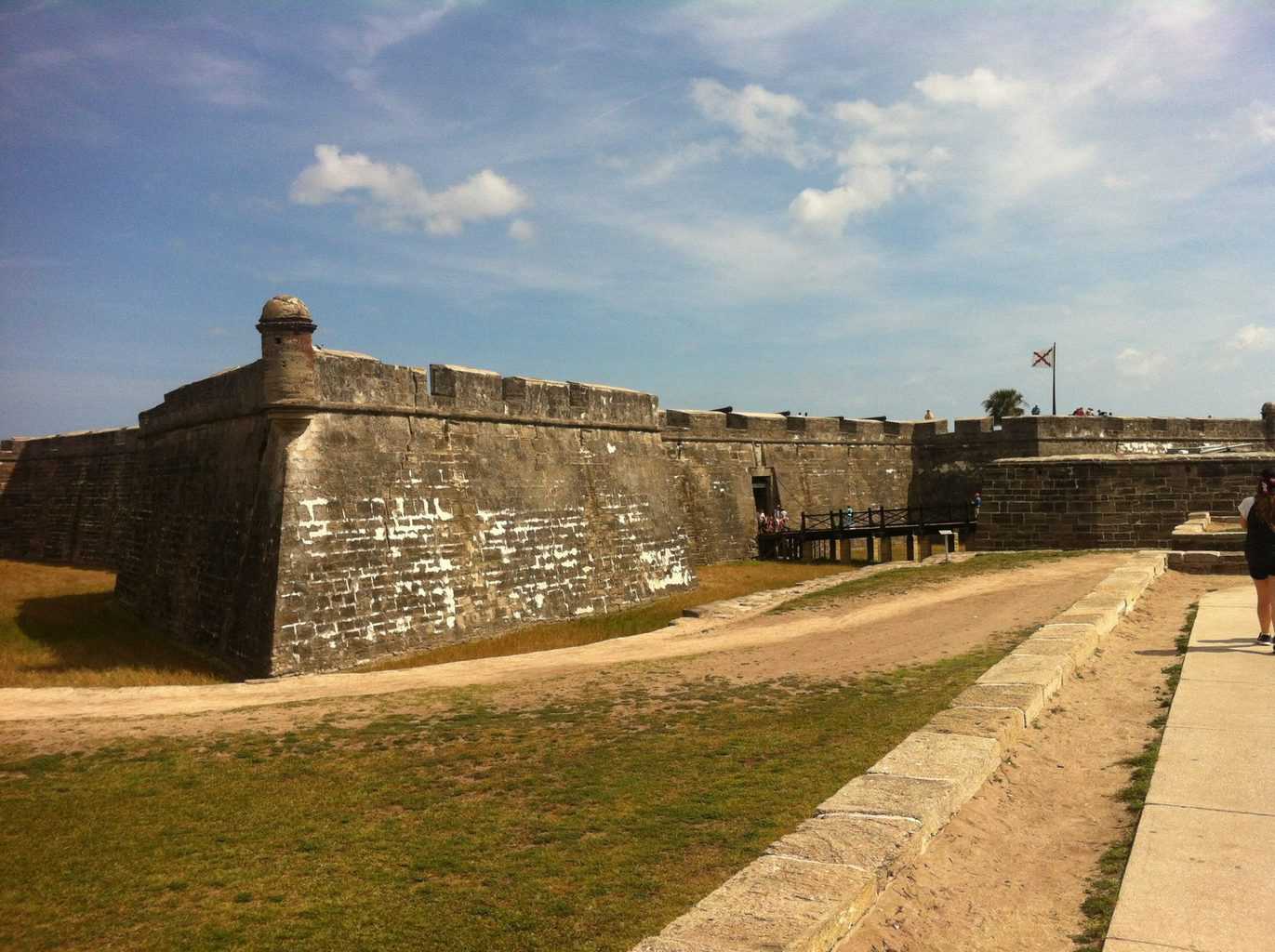 As you travel further into the town, you find pedestrian streets with shops, restaurants, and markets to wander through. St. Augustine has maintained its original layout and you are immersed in a time before America was the America we know it today.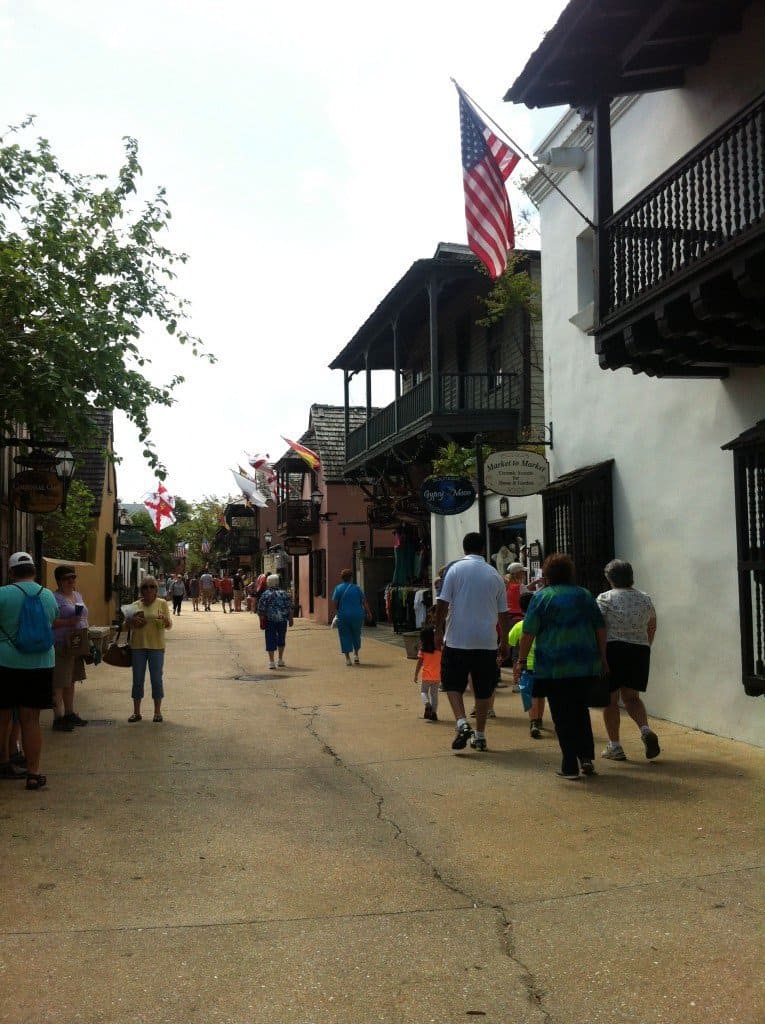 The architecture of the city is filled with dark reds and gold hues. This is (what used to be) the Ponce de Leon Hotel, named for the Spanish conquistador. It has now been restored and operated by Flager College, a private college in St. Augustine.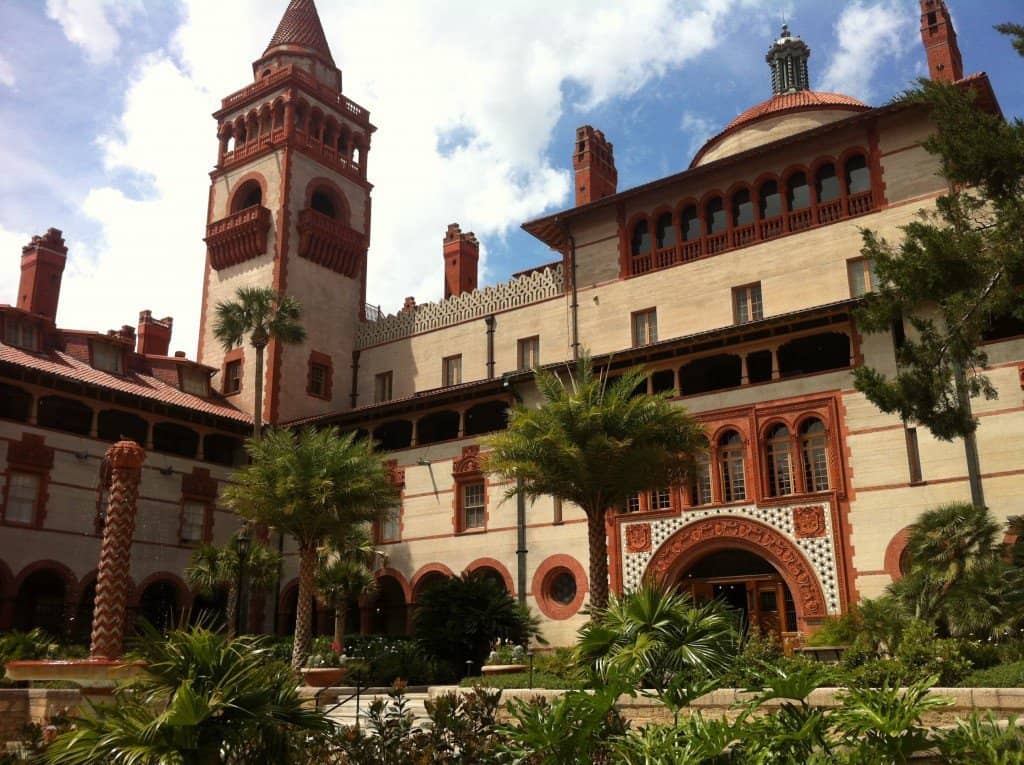 After you're done exploring downtown, you can take the Bridge of Lions to Anastasia Island.

No trip to a coastal city is complete without watching the boats bob up and down in the marina. The wind gets strong as you cross the bridge and the birds dip into the water below you to find lunch.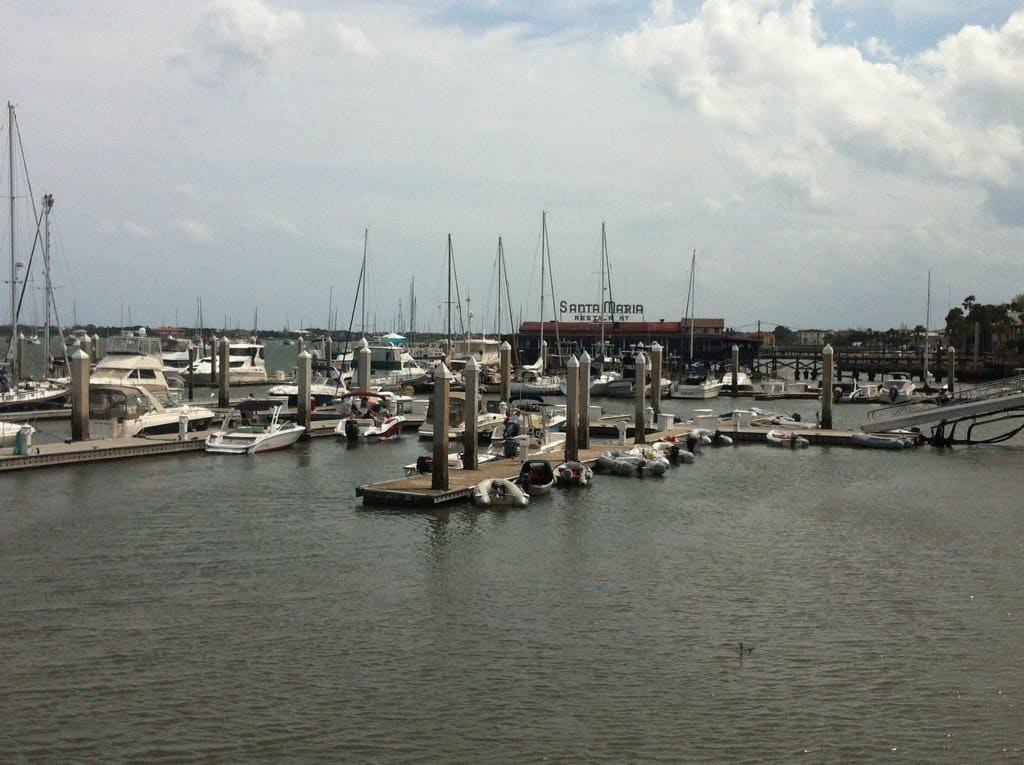 Have you been to St. Augustine? Or anywhere in my home state of Florida? Let me know in the comments!
We're really trying to garner some interest in Show Your World, as it's a great way to meet other bloggers (a few blogs that I regularly read, I found through Show Your World!) Here are the main guidelines from TinyExpats:
– tell us about an interesting place – it can be somewhere in your home country or a destination that you visited
– instead of just giving us facts about this location, use your words to show it to us as well – the way it looks, sounds, smells, conveying its atmosphere; photos are always welcome!
– add your link by adding a ping back in your article or, alternatively, in the comments
– add a link to this post on your blog and use this badge:
Visiting other participating blogs and leaving comments on them with #ShowYourWorld is highly appreciated, as well as sharing newsabout this link up on your blog and social media!
Show Your World is a monthly event – I will publish my own story every 1st Friday of a month and everybody's welcome to link up to this post. I will collect these links and post a round up on the 3rd Friday of the month, sharing all the links and short descriptions of submitted stories.
I will also share the links and images on my Twitter, Facebook and Pinterest (make sure you follow Girl Gone London and TinyExpats, so you will notice when we do it!
I will also send notifications on Twitter on the day I post the prompt post, to which you can link, so if you want to receive such a notification – please, leave your username in the comments.