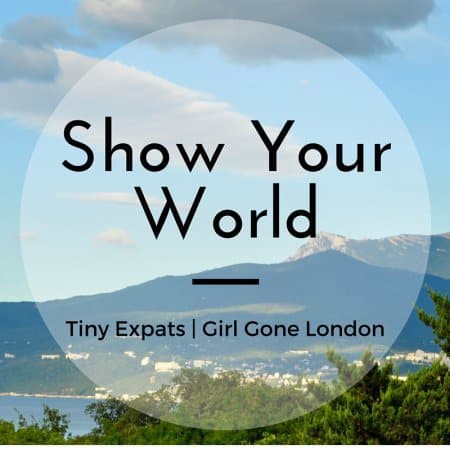 I have a confession to make.
After growing up in Orlando and basically forming my entire worldview with the help of such Disney theme park locations as "Fantasyland," "Tomorrowland," and "Frontierland," I have a strange way of dealing with reality. So much so that my first time in Norway, I got off the plane, looked around, and said the phrase, "Oh my god! It looks like exactly Disney!"
As if somehow the Norway pavilion at Disney's Epcot theme park was what the actual Norway was based off of. Not my shining moment, you guys.
Despite that, one of my favorite places in the entire world is the Walt Disney World Resort in Orlando, Florida. Disney World was the second Disney location, with Disneyland in California being the first. It may not be an exotic travel destination, but it is very much a huge 'part of my world' (……….GET IT?! Little Mermaid? Get it?!)
Any perfect trip to the Magic Kingdom park begins with a blue sky, some Florida sunshine, and a sign to welcome you to the happiest place on earth.
Inside the park (and once you've paid more than all of your student loans combined for your ticket), you are greeted with the sounds of Main Street USA. Music is piped through the upper windows, children are running down the street with their grown-up in hand, the Main Street Bakery entices you in with its freshly made cinnamon rolls.
Then, you see it. Cinderella's castle, an architect's dream (forced perspective, anyone?) and Walt Disney's sign to the world that the magic starts here.
No trip to the Magic Kingdom is complete without a few thrills, so it's your turn to step on board what is affectionately known as the "wildest ride in the WILDERNESS!". Also known as Big Thunder Mountain, one of the park's rollercoasters and a great way to feel the wind in your hair and make your way through an old mining town replica.
Before you leave for the day, your feet aching and your children (or you) crying because you are up way past your bedtime, turn around and get one last look at the castle. The humidity of a Florida summer will fade away as you leave reality for one more moment and remember that "it all starts with a wish."
To participate in Show Your World, head on over to TinyExpats this month and add your link! Here are the rules, in case you've forgotten.
You'll need to leave your entry on her post this month, found here.