This post contains affiliate links for which I may make a small commission to help keep the site running. You will not be charged extra for these items had you not clicked the links. Thank you for your help to keep the site running!
Whether you live in Edinburgh and just want to take a weekend road trip from Edinburgh or you're visiting Edinburgh as part of your Scottish road trip itinerary, there's no denying the fact that Edinburgh is a fantastic starting location for a weekend trip out into other parts of Scotland.
I've always loved Edinburgh and its history and sites.
There's something about standing on top of Edinburgh Castle and looking out to the city that just reminds you of how lucky you are to be in Scotland and taking in all of its beauty.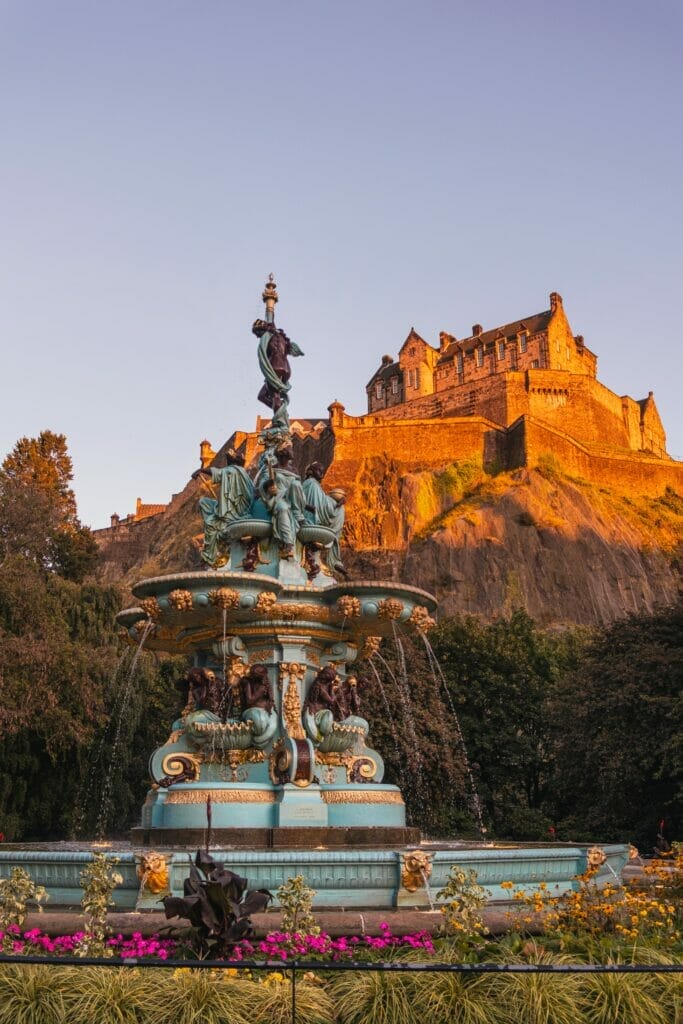 There are also loads of free things to do in Edinburgh for the traveler on a budget, as well as things to do in Edinburgh with kids.
But I'm a countryside girl at heart (a fact I didn't know about myself until a few years ago).
And getting out of Edinburgh sounds even better to me than going in.
Hey! Sidenote! Planning on visiting the UK or moving to the UK?

For more advice, photos and friendly help, click here to join my UK Travel Facebook group to carry on the conversation with fellow travelers and UK experts.
Hence, the perfect weekend road trip from Edinburgh was born.
Weekend Road Trip from Edinburgh Itinerary
The first thing we needed to do when departing Edinburgh was to figure out where, exactly, we were heading.
Edinburgh is within a couple hour's drive of some amazing locations, but after a lot of thought, we landed on two towns that were perfect in terms of distance and amenities: Crieff and Stirling.
I'll talk more about Crieff and Stirling and why we decided to go there in a minute, but firstly let's talk about the itinerary.
Day 1, Friday
Leave Edinburgh around 2pm, drive for 2 hours.
Arrive in Crieff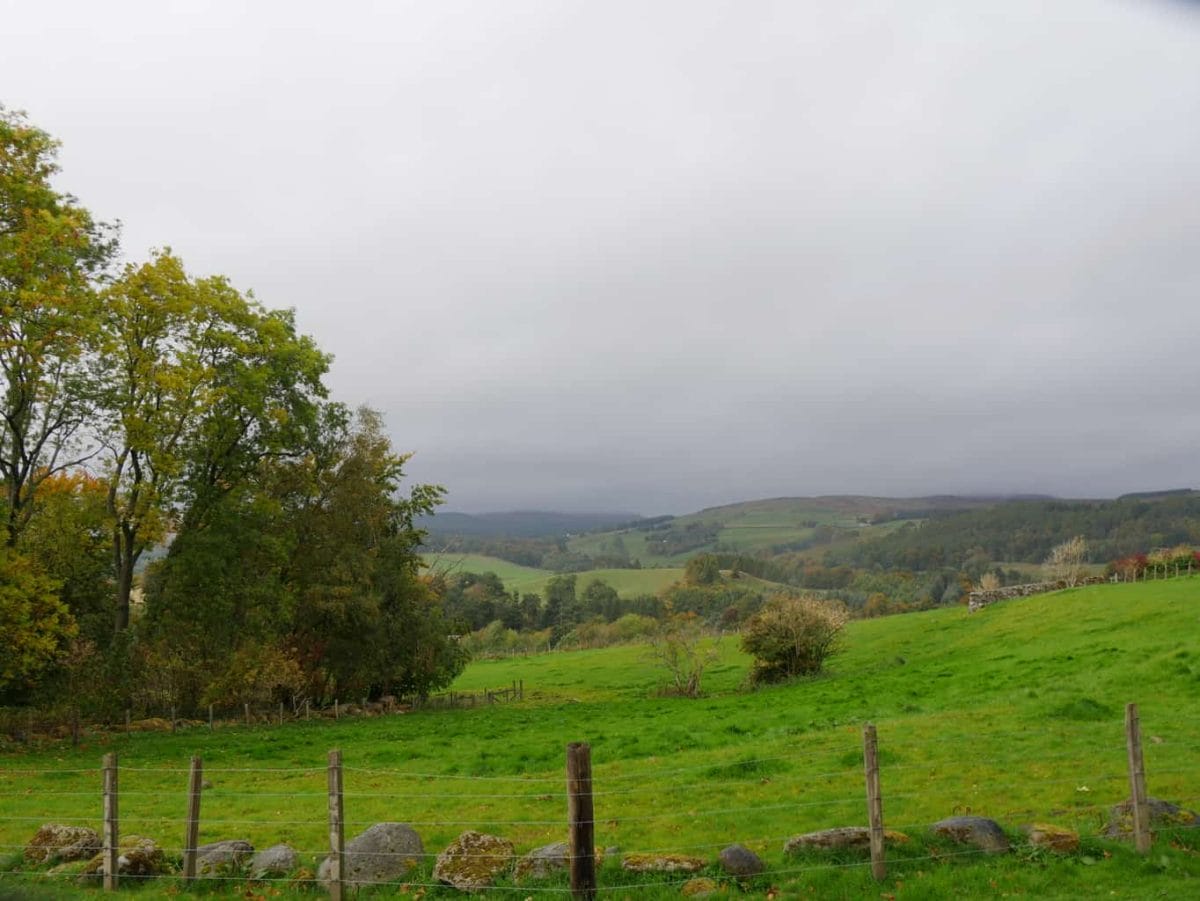 Day 2, Saturday
Spend the day in Crieff.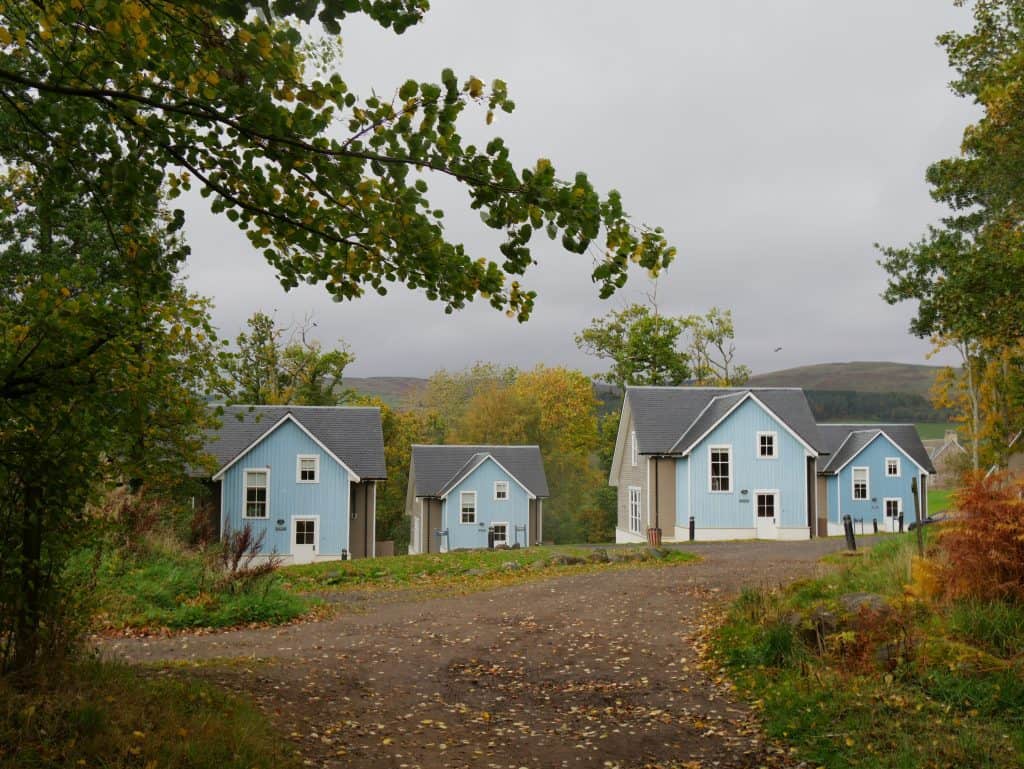 Leave Crieff around 5pm, arrive in Stirling around 5:45pm.
Have dinner in Stirling and stay over.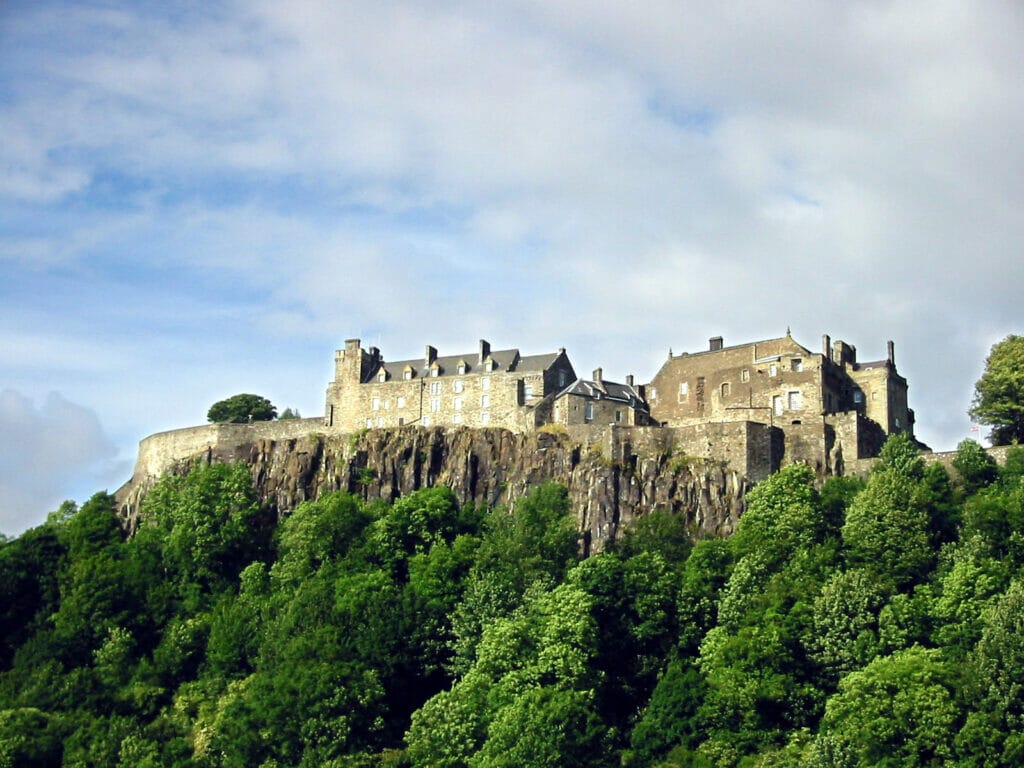 Day 3, Sunday
Wake up in Stirling, spend the day in Stirling.
Leave for Edinburgh around 8pm, arrive around 9pm.
While it may seem like a whistle stop tour, it's a great way to explore surrounding areas for the weekend and gives you enough time in each place to do some activities, eat a few meals and enjoy a night of rest in a fancy hotel or AirBnb or whatever floats your boat.
History of Crieff
Crieff is a small market down north of Edinburgh known for its popular leisure hotel, Crieff Hydro, and its history of cattle droving and whiskey making.
Before it was a tourist destination in the 19th century, people would come from all over to sell cattle and meet people.
In fact, it's described as a typical "wild west town," which is a pretty cool reputation to have in this day and age!
In the 19th century, tourism to Crieff picked up due to its lovely climate.
It became a destination for people coming down from the Highlands and up from England – particularly wealthy businessmen.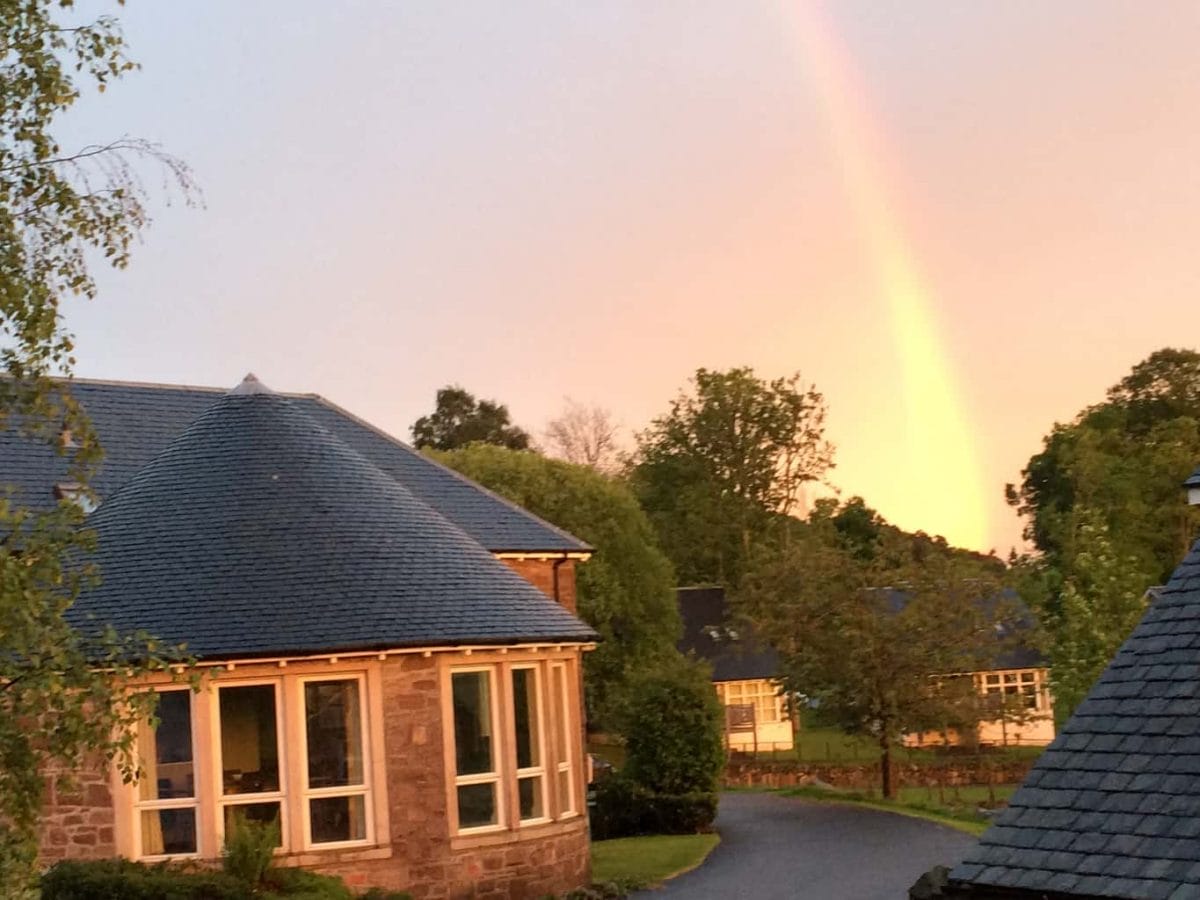 What to Do in Crieff for 24 Hours
In this itinerary for a weekend road trip from Edinburgh, Crieff features for about 24 hours, which is plenty of time to take in some of the major sights.
In addition to this guide to the top things to do in Crieff, check out the activities below.
Go for a walk
There are some gorgeous walks around Crieff that you absolutely have to make time to do.
Even if the weather isn't great, Crieff in the fog or the rain or the snow is still super magical.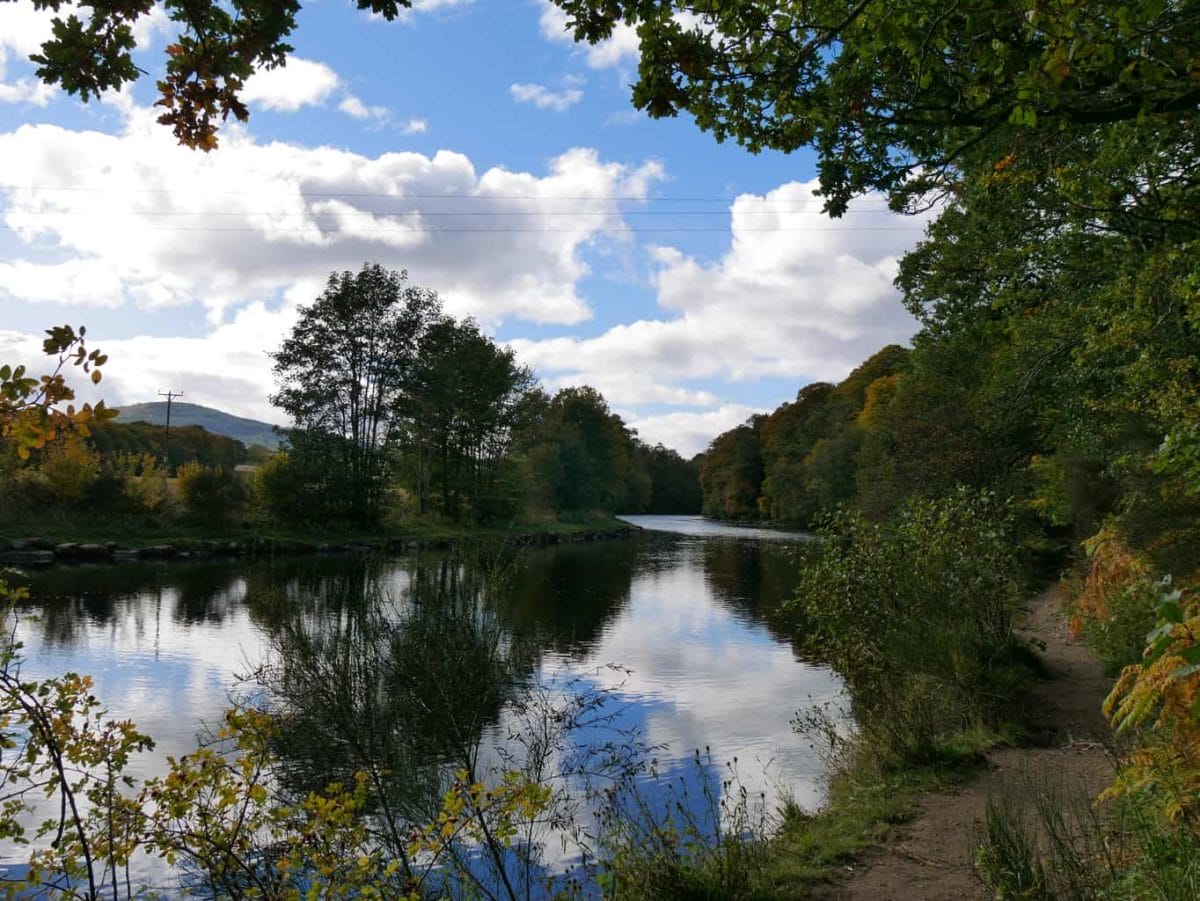 One of our favorite walks is Lady Mary's walk that takes you past streams, through tree-lined paths and around stunning countryside.
Start at MacRosty Park for this four mile walk and don't forget your hiking shoes as the path can be rugged and natural along the way.
Visit the Grouse Whiskey Factory
If you've ever had the Famous Grouse Whiskey, which is sold all over the UK, you'll know that this liquor is known for its quality.
When visiting Crieff on your weekend road trip, you can see the place it all started at the Famous Grouse Experience.
Choose from a variety of activities including tastings, tours and blending experiences where you'll learn how to mix whiskey and dazzle your friends and family.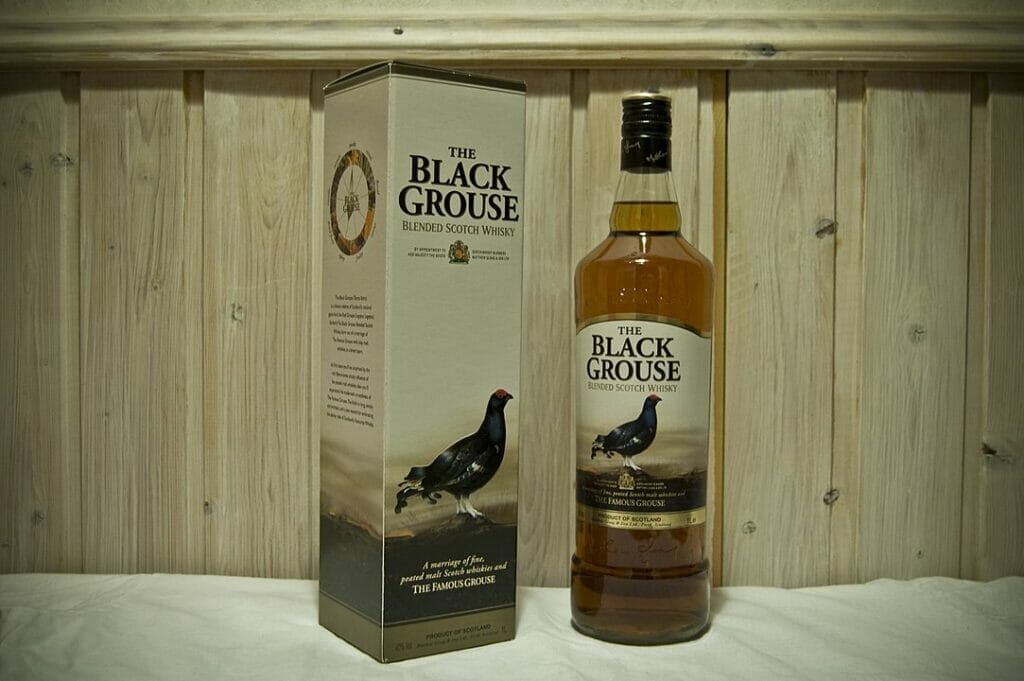 Discover Glass Blowing at the Crieff Visitor Centre
Glass blowing is a popular art form in Crieff with lots of different places to experience this unique craft.
Head to the Crieff Visitor Centre to purchase some of these beautiful creations from local artists, and watch a glass blowing demonstration.
Ask questions of the artists and see the tools they use to make colorful ornaments and other glassware from scratch.
Go Horseback Riding
One of the original and, in my opinion, best forms of transportation while in Crieff is on a horse!
Horseback riding is available at the Crieff Riding Stables where you can embark on a guided walk with an instructor or take some lessons.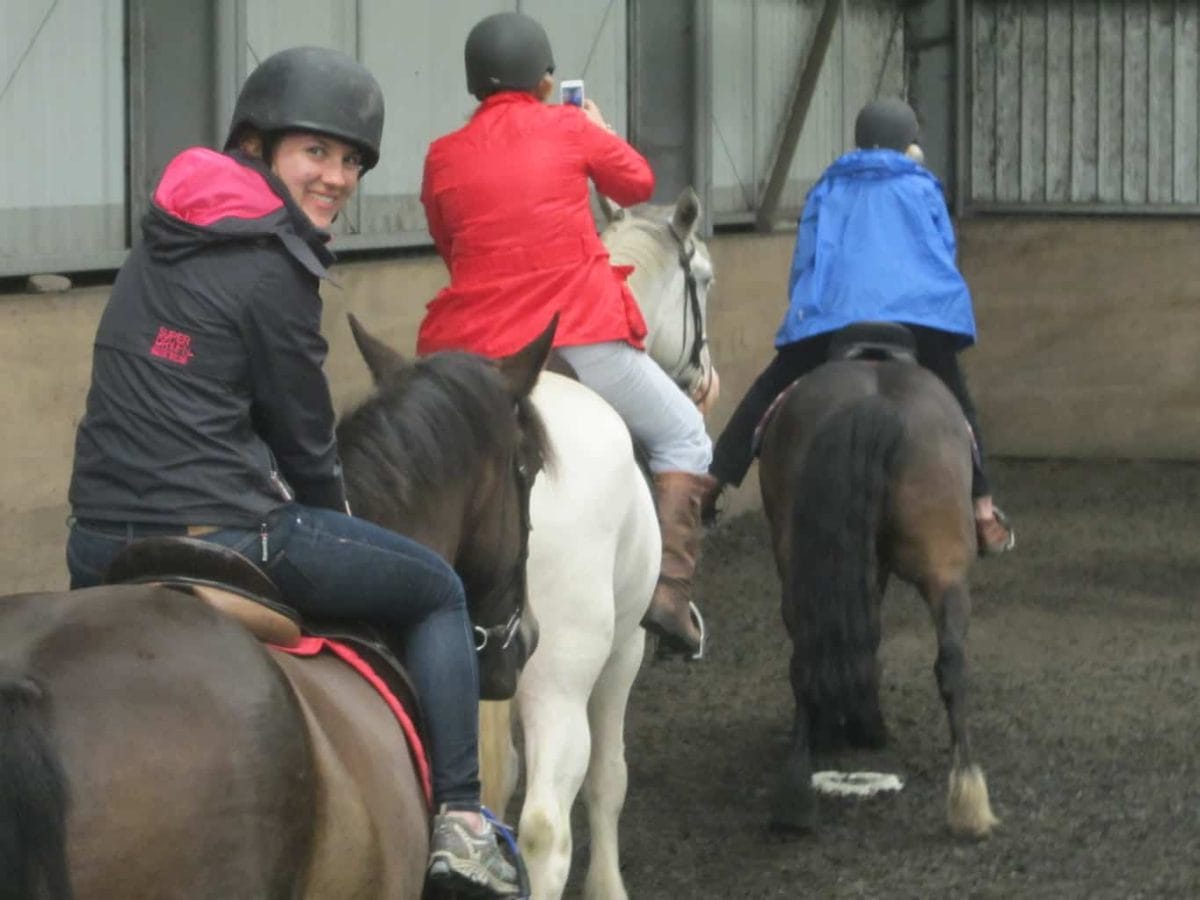 We went horseback riding in a morning session, which gave us time to sleep in and also left us the rest of the day free.
Where to Stay in Crieff
If you're going to Crieff, you've got to stay at the Crieff Hydro.
It's the area's premier leisure resort and the rooms are to die for.
You can stay in the hotel which includes breakfast, or opt for a self-catering chalet.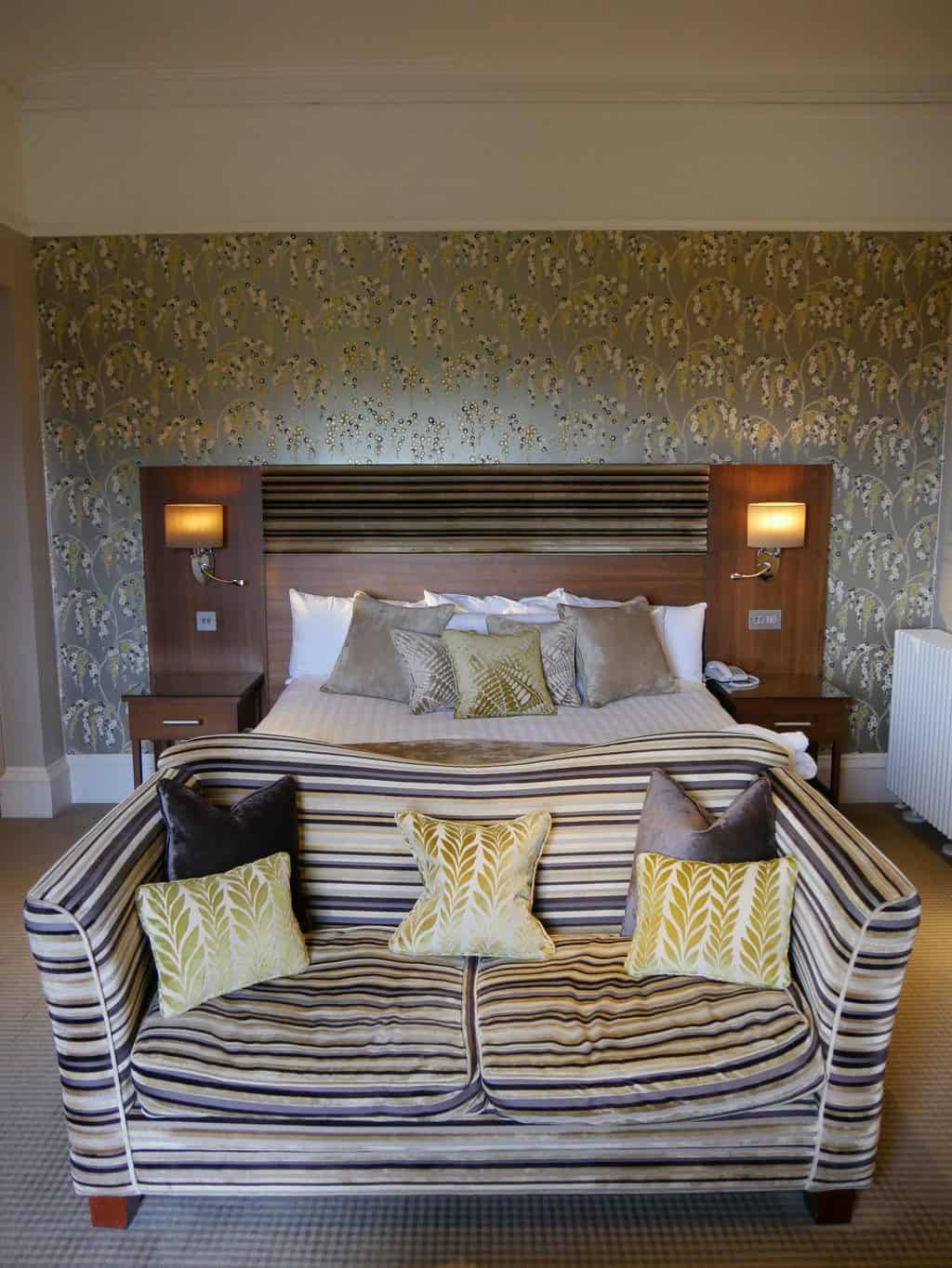 It works out perfectly as you'll have your car with you to get around property, and there's free parking for everyone on the grounds.
Make sure to eat at the Piccolo for Italian food or the Brasserie for a French inspired menu that is just the right blend of casual and fancy.
Check out my review of the Crieff Hydro for more pictures.
History of Stirling
Day 2 of your road trip itinerary takes you to Stirling, another market town in Scotland.
Stirling is larger than Crieff and has both a medieval old town as well as surrounding countryside.
It's been known as the "Gateway to the Highlands" and was once the capital of Scotland!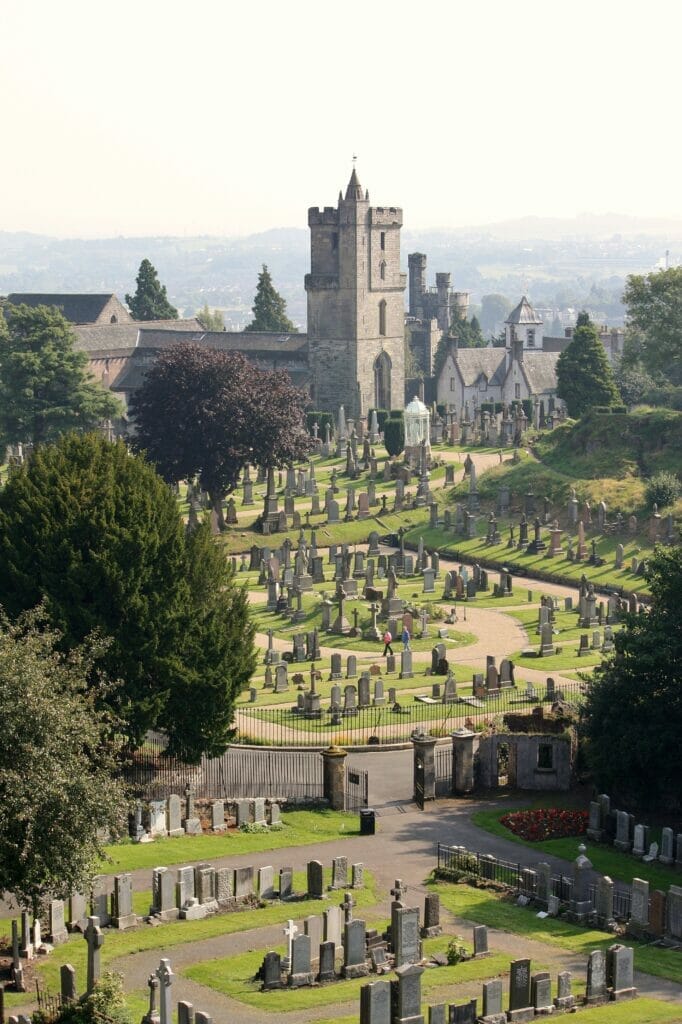 It's no surprise, then, that there is a lot to see and do in Stirling both from a tourist perspective and from a historical vantage point.
What to Do in Stirling for 24 Hours
Stirling is dominated by Stirling Castle, but there are also other things to see while here.
This weekend itinerary has you getting into Stirling on the evening of the Saturday, so I would suggest getting dinner in Stirling on that night and then waking up bright and early the next morning to conquer the other things to do in Stirling.
Stirling Castle
As one of the most important castles in Scotland, Stirling Castle is a popular attraction that dates back the 1200s and has been used as both as royal residence and a fortress.
There have been eight sieges of Stirling Castle along the way.
In addition to being used as a concert venue, it's also open to the public year-round.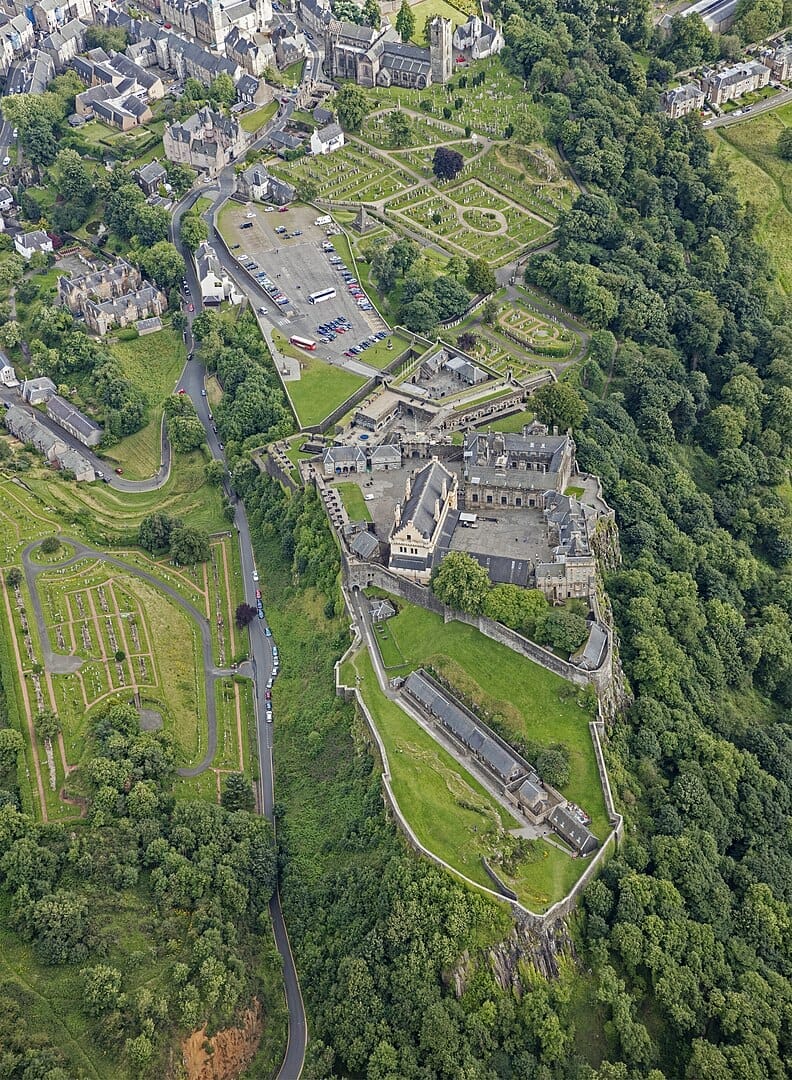 Wallace Monument
This national monument stands tall on the Abbey Craig overlooking Stirling and was named for Sir William Wallace, a Scottish hero in the 13th century.
The monument is open to the public and provides gorgeous views down below.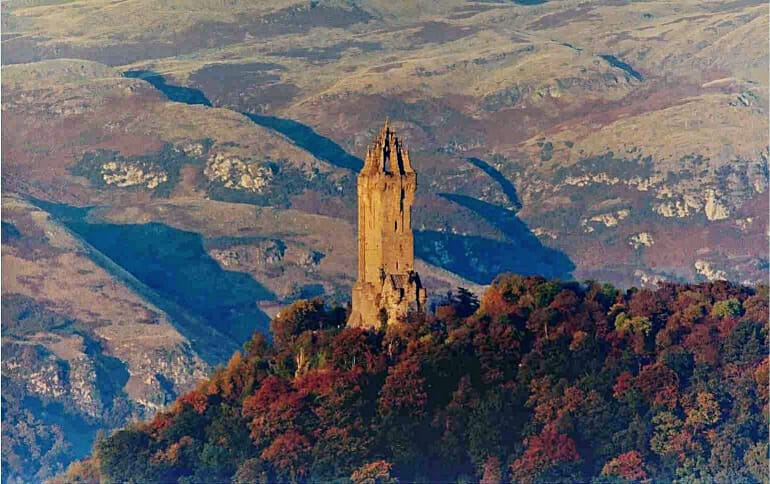 Abbey Craig
Take a walk up Abbey Craig, the hill that holds the Wallace Monument.
If the weather is nice, it's a great morning or afternoon activity that gets you out in the fresh air and allows you to take some stunning photos of Stirling.
Renting a Car for a Weekend Road Trip with Auto Europe
Public transportation is not the easiest option to get to Crieff due to its location and the lack of a train station in Crieff itself.
For that reason, we decided to rent a car with Auto Europe from Edinburgh Waverley train station.
The drive is about an hour and a half through beautiful roads, and renting a car meant that when we were in Crieff, we had the flexibility to go see surrounding sites if we wanted to.
From Crieff, it's just about half an hour to Stirling so also an easy drive.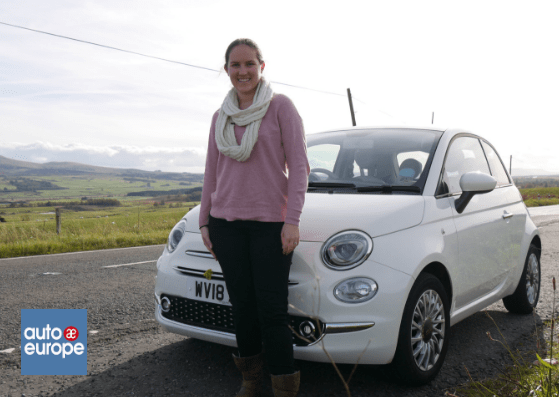 The process of picking up the car from the train station was super easy – the staff at EuropCar were very patient in helping us fill out all of the paperwork and looking at our documents.
Auto Europe works by helping you book a car rental for the best price across their network of car rental agencies, and they do a very good job of making sure you're well prepared for what they'll ask for on arrival.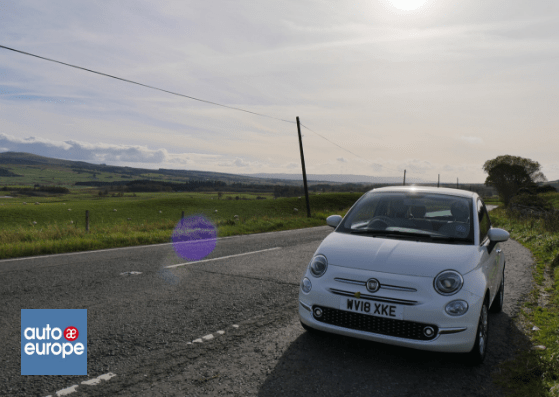 We had actually never rented a car before, but the experience of the Auto Europe team helped put us at ease from the booking process and beyond.
The car was perfect – just big enough for the two of us and our luggage, but small enough that we could navigate winding Scotland roads with ease.
We were provided the Auto Europe rental car for review purposes, but all opinions are our own.