This post contains affiliate links for which I may make a small commission to help keep the site running. You will not be charged extra for these items had you not clicked the links. Thank you for your help to keep the site running!
One of my favorite restaurants at Crieff Hydro in Crieff, Scotland is the Italian restaurant featuring garlic breads and pizzas.
Garlic bread and pizza are perhaps my favorite food group, and I would be happy to spend all day stuffing my face with such delicious carbs.
The name of the restaurant is the Piccolo, and in this Piccolo review, you're going to wish that you had the ability to taste food through your screen.
Hey! Sidenote! Planning on visiting the UK or moving to the UK?

For more advice, photos and friendly help, click here to join my UK Travel Facebook group to carry on the conversation with fellow travelers and UK experts.
Reservations at the Piccolo
It's always a good idea to make reservations at the Piccolo, as its family-friendly food makes it an appealing choice for many guests staying at the hotel.
We were able to make reservations last-minute, but we only had two choices of times for the evening.
Food at the Piccolo
The food at the Piccolo is absolutely amazing.
We always get starters here because I think it's a crime to have pizza or pasta without having garlic bread to start.
I got the bread basket with garlic butter and devoured it in like two seconds.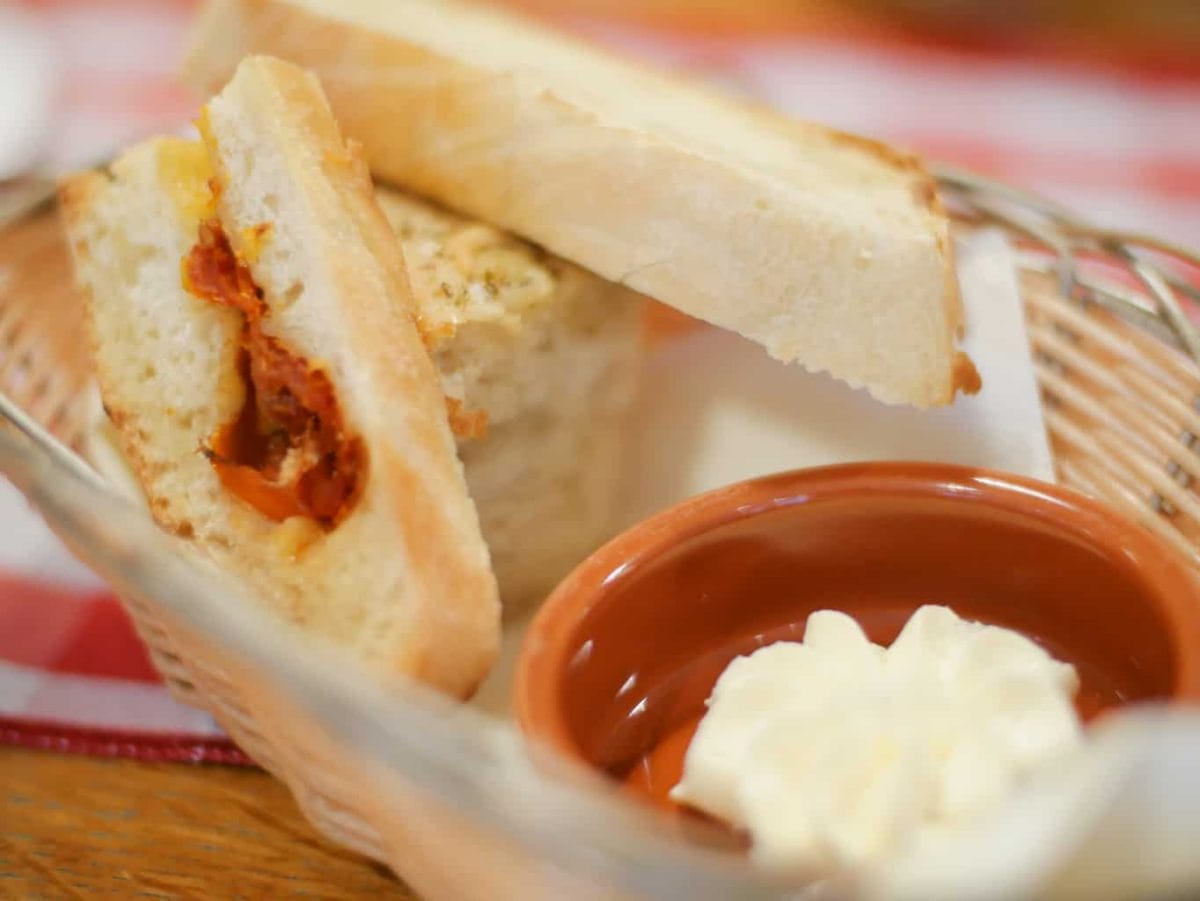 Guy had another dish that was essentially a pizza dough chopped up into four pieces and served with garlic butter and another dipping sauce.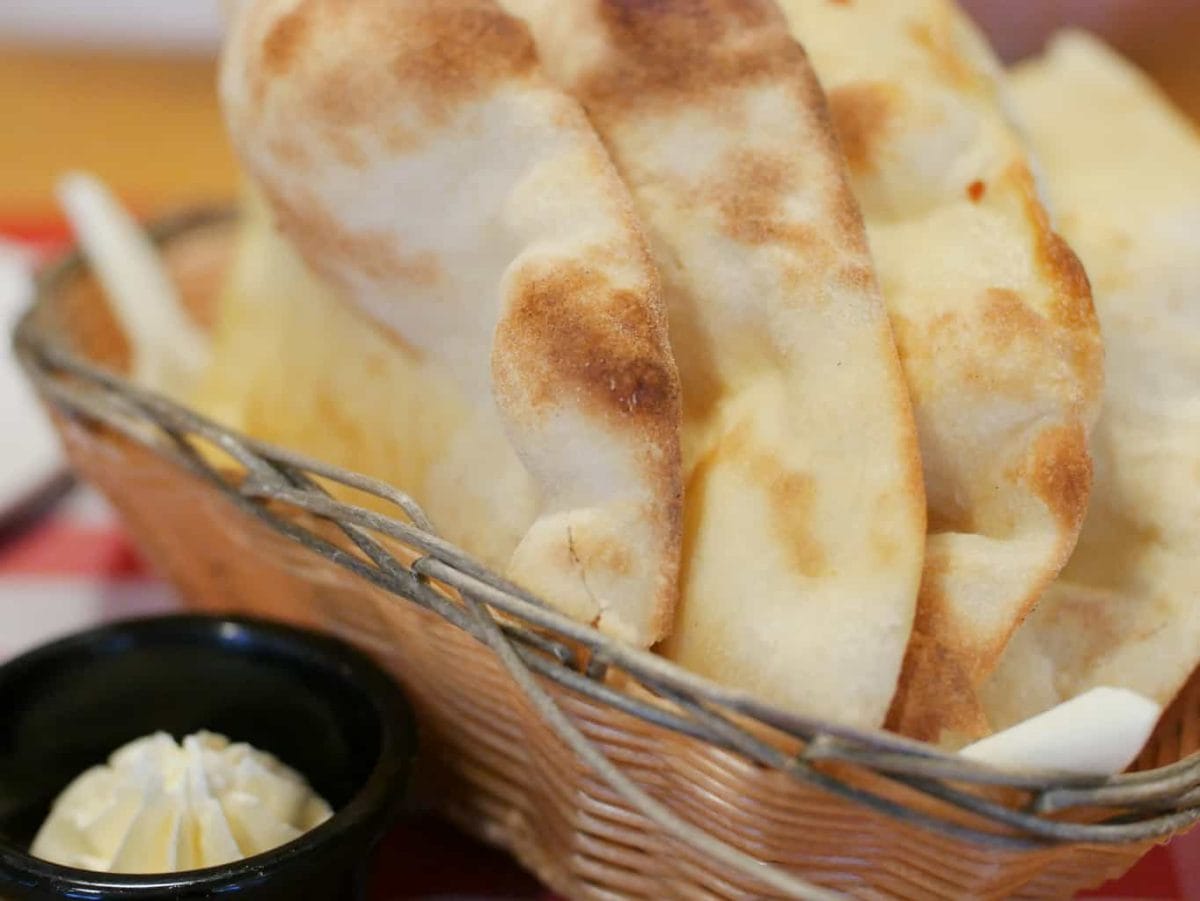 By the time we were finished with our starters, we were heading towards being full with the generous portion sizes (pro tip: order one starter to share between you unless you're absolutely starving).
I got a cheese pizza that was perfectly crisp and lovely and gooey and I'm still dreaming of it.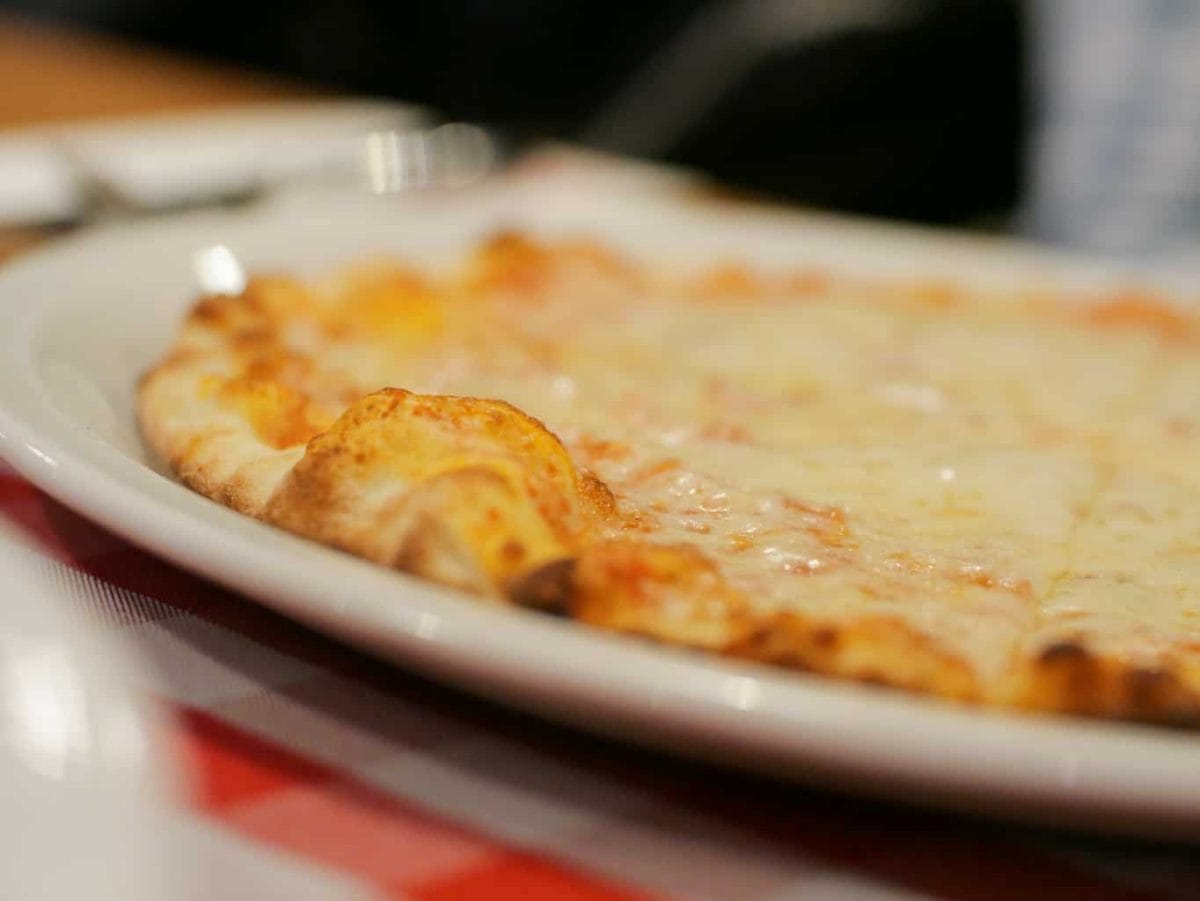 Guy got a salad that was actually listed as a starter as it fit with the low carb diet he's currently doing.
It was really hearty for a starter and there was plenty there in terms of portion sizes.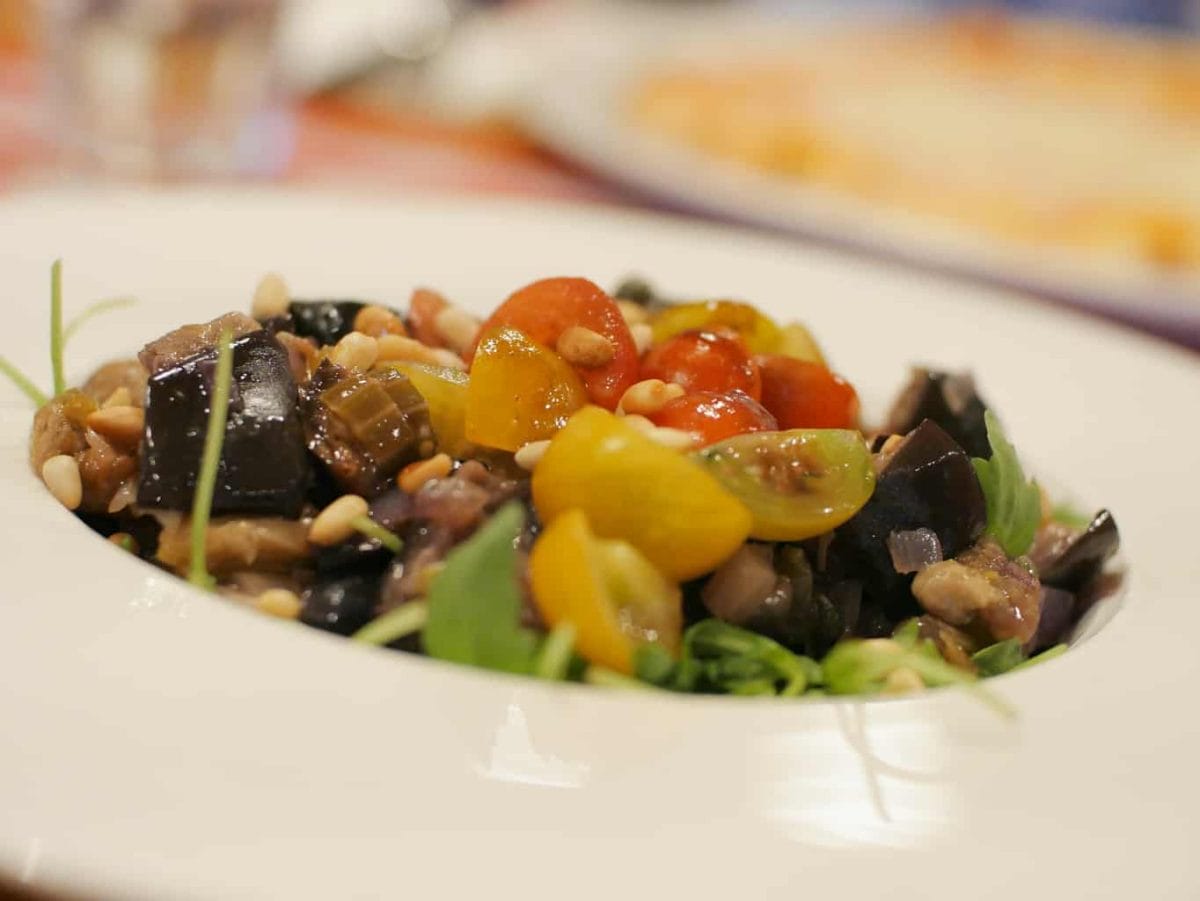 We opted out of dessert because we were absolutely stuffed, but overall we enjoyed all of our dishes and felt great about our choices.
Service at the Piccolo
The Piccolo is small enough that service is friendly and often – the staff can more readily see when you're done or ready to move on to the next course without needing to go through three separate rooms to find you, which is a nice perk.
Our waiter was Sean, who was really lovely and told us about his family's history at the Hydro.
Not only does he work there, but so do his other family members in different parts of the hotel.
It really brought it home for us how much of the charm of Crieff Hydro lies in its focus on family and reaching all generations.
Atmosphere at the Piccolo
I love the seating in the Piccolo near the windows that look outside.
During the daytime, there's some nice natural lighting, and as the day turns to dusk you get some spectacular views across the property.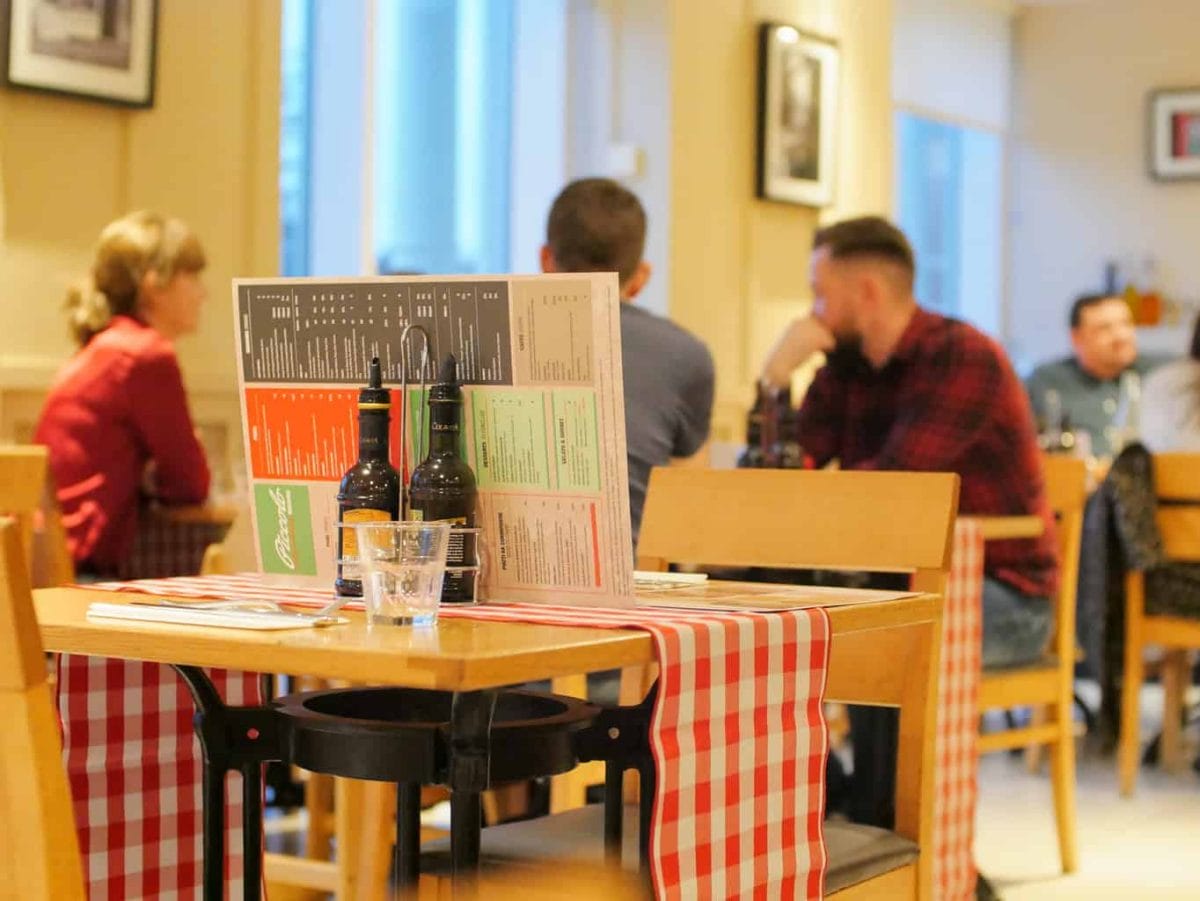 The Piccolo is the perfect choice for anyone who wants an informal and non-stuffy meal.
There is no dress code and you can come as you are (within reason, of course – don't come straight from the pool in your swimsuit!)
The small atmosphere also makes the noise levels much more bearable than a really large and loud room.
It's not so quiet that you feel awkward talking, but it is quiet enough that you can actually hear your tablemates, which is a plus from us.
Not everyone knows about the Piccolo as to get to it you actually have to go through the Brasserie, but there are menus available near reception and in front of the Brasserie, so if you've never been before – make it a point to check it out on your next visit.