Oh, Oxford. The city where much of Harry Potter was filmed, the home of the oldest university in the world, and one of my favorite places to spend time. Over the years, I've spent up to five days here at one time, but if you only have one day in Oxford, I've got you covered!
Hey, sidenote! If you're traveling to the UK or live in the UK, whether for a short period of time or as an expat, why don't you join my Facebook group where you can ask questions, get advice or just look at pretty pictures of this part of the world! Just click here to request to join and I'll add you!
Oxford is in the southeast of England, just about an hour from London. While we spend a lot of time in places like the Lake District and Stratford-upon Avon, Oxford is one of my favorites. The architecture is classically gorgeous, the food is quintessentially English, and the city is compact enough to walk most places. What's not to love?
The history of Oxford starts in the Saxon period, when it was a settlement on the River Cherwell. It was in the late 12th century that the University of Oxford was founded and started encompassing the town. Industrially, the city boomed in the 19th century with printing and car manufacturing.
These declined in the 1970s and 80s, but what remained was a city with a strong educational background and a lot more going on than just the university.
Whether you're in Oxford on vacation or have found yourself joining the thousands of students who temporarily call the city home, here's how to enjoy your days out in Oxfordshire.
Things to Do in Oxford
1. Punting on the River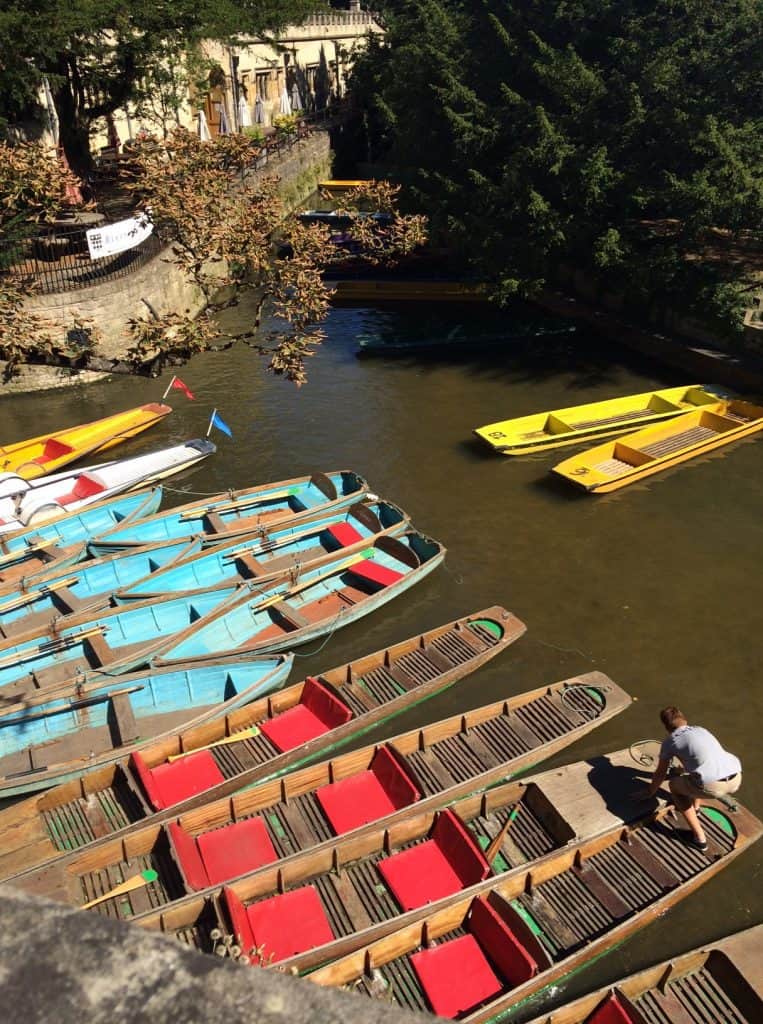 If you're looking for what to do in Oxford in the summer, this first suggestion is for you. No day out in Oxford is completely without some punting on the river.
Punting is basically rowing a canoe-looking contraption, except you're standing up at the back desperately trying not to fall over and have people relying on you to not tip them head first into the water. It sounds terrifying, which it is, but it's also a perfect experience for a warm day.
You'd look a bit silly doing it on your own, so bring some friends and befriend some strangers who might like you to take them on a water tour of the sights!
I always use the Oxford Boathouse for punting. The staff are super nice, very knowledgeable about punting, and there's a little shop where you can buy snacks or gifts while waiting for your turn. They're located right off of Magdalen Bridge.
2. Seeing an Open-Air Theatre Show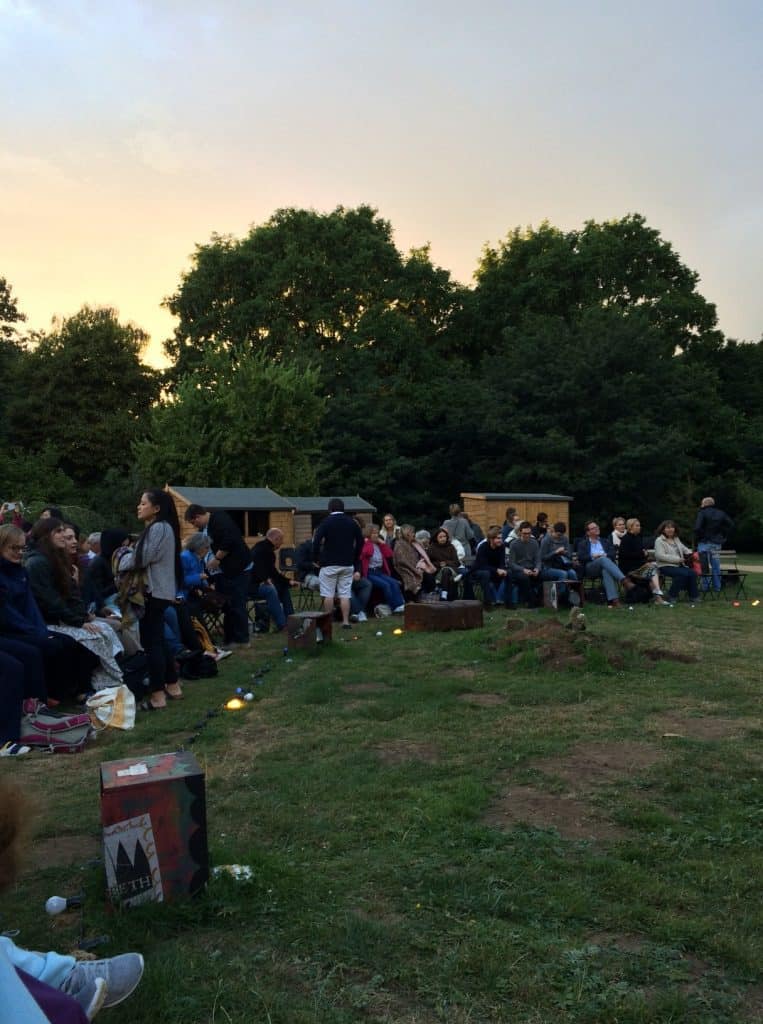 If you thought London had the monopoloy on great theatre, think again. Oxford has some great indoor theatre venues. But in the summer months, open-air theatre productions are popular.
One summer, Creation Theatre did Hamlet in the park, and OH MY GOODNESS YES! I've seen Hamlet with Jude Law, and I love me some Jude Law, but this version knocked it out of the park. (GET IT!?! Park!? Open-air theatre?! Sorry, couldn't help myself).
The Creation Theatre often stages plays in venues such as Westgate Shopping Center and University Parks. For summer 2018, they're doing Brave New World in the shopping center from July 1st to August 11th and Swallows and Amazons from July 9th to 10th August in the park.
These plays typically involve a degree of audience participation as well, so if you're an extrovert and the theatre is on your list of things to do in Oxford, make it a point to check out what the Creation Theatre is up to.
3. Have a Wander Down Side Streets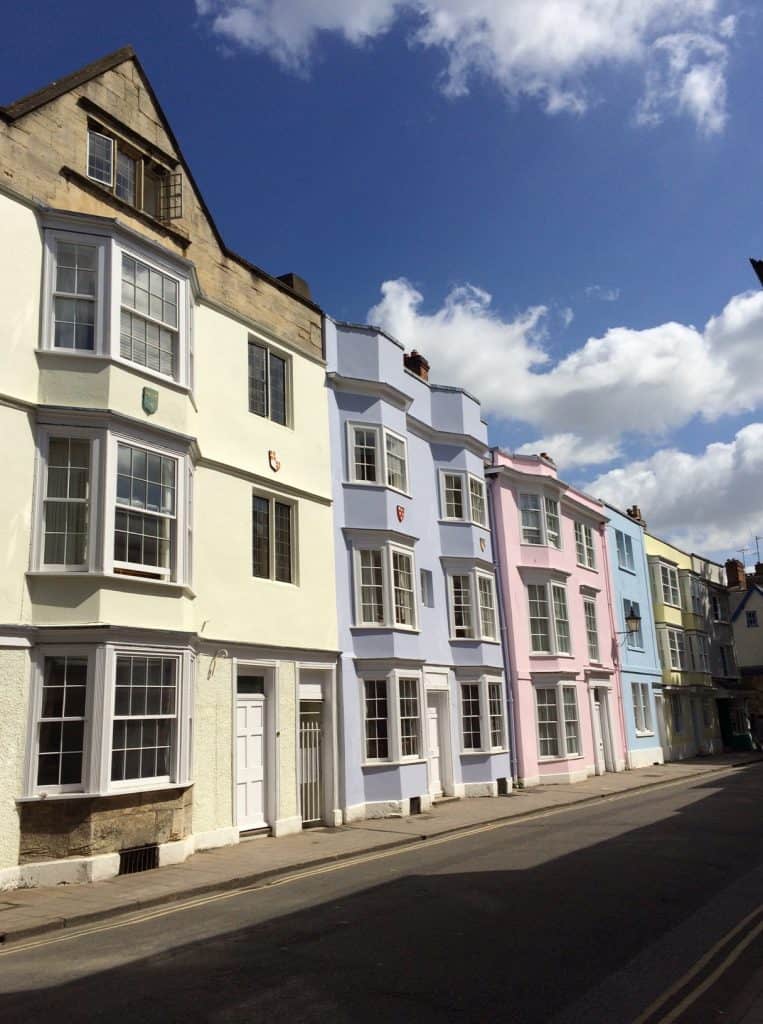 Oxford is just plain beautiful, so basically you can walk almost anywhere in the city and be standing in front of amazing architecture or historical statues or these super cute colorful buildings. Just set off in a general direction, take a few turns to get yourself purposefully lost, and I guarantee you'll find something to love.
For a map of Oxford walks, click here. New visitors may be surprised how many countryside-feeling walks there are not that far away, as Oxford has plenty of green space.
If you would prefer to take another form of transportation, Oxford has a big cycling culture so you can rent a bike and carry on your way. The buses are also popular, as parking limitations and traffic make it less likely that people want to drive into the city.
4. Grab Food in the Covered Market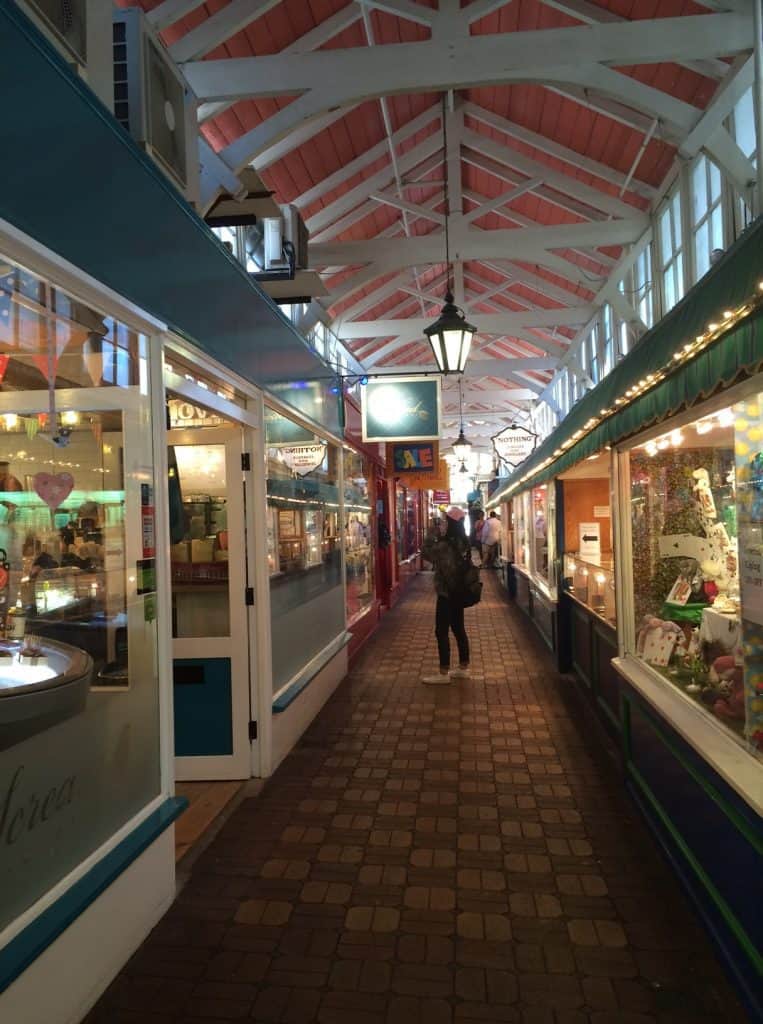 Before we go any further, I would just like to say that I am not in any way being paid to say this, but the best milkshake I've ever had in the world I had at "Moo's" in Oxford's covered markets, so if you value all that is good in the world, go there.
Also the covered markets have a lot of other fresh produce and cafes to take in, but I am always too invested in my milkshake to care, so please tell me how it is.
5. Walk on the Cobblestones in Radcliffe Square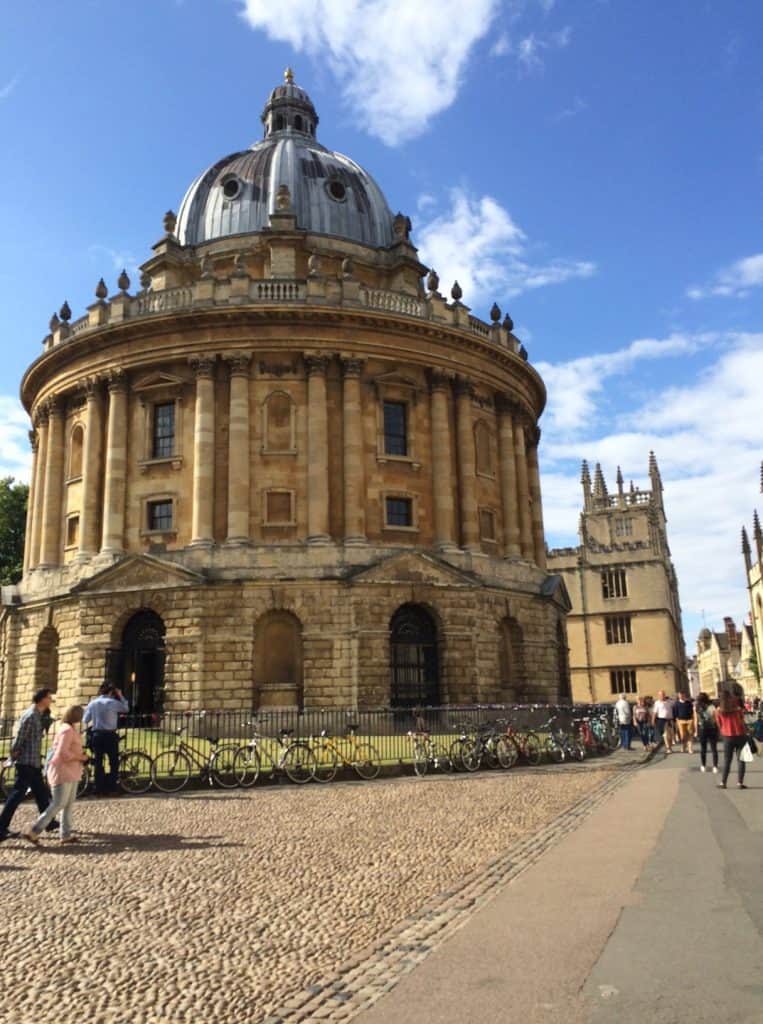 To discover a quintessentially English square, head to Radcliffe Square. In the center is Radcliffe Camera (spoiler alert: it's a building, not a camera), and surrounding is Brasenose College of the University of Oxford, as well as the University Church of Saint Mary the Virgin and All Souls College.
There aren't places to sit down within the square, but Radcliffe Camera makes for great photos against a blue sky, and it is fully pedestrianized so you don't have to worry about traffic or looking the wrong way.
If a University of Oxford graduation has just taken place, you may spot recent graduates donning their caps and gowns attempting to take photos in front of Radcliffe Camera. I've seen this multiple times, but sadly a security guard usually comes along and asks them to leave if they have a tripod set up.
Things to Do in Oxford with Kids
The Pitt Rivers Museum
City Sightseeing Hop-On/Hop-Off
The University of Oxford Botanic Garden
The Story Museum
Blenheim Palace
Where to Eat with One Day In Oxford

If you've only got one day in the Oxfordshire area, you're not going to have time to try every pub or cafe that comes your way. So I've listed my favorites to help you take your own culinary tour of the city without spending hours messing around on Trip Advisor as you're standing in front of some historic landmarks (been there, done that).
Vaults and Garden for Breakfast
Start your day with an organic breakfast in a building dating back to 1320 for the true Oxford experience. Vaults and Garden is located in the Old Congregation House and has both indoor and outdoor seating. It's been voted as the most sustainable restaurant in Oxfordshire, and they operate a seasonal menu so you're always eating fresh.
In addition to breakfast staples like eggs and toast, they have vegan and vegetarian full breakfast plates, as well as salmon and breakfast soups.
Boston Tea Party for Lunch
Every time I go to Oxford, I hit up the Boston Tea Party for lunch. It's right across for Shakespeare's House, which is why I usually end up there. I LOVE the beautiful interior and rustic design. You first get a table, then go up to the counter and order your food so they can bring it out to you.
Their sandwiches are incredible, and their french fries are some of the best thin fries I've experienced. If the weather is nice, they also have tables outside where you can sit and people watch. Multiple times, I've seen some sort of festival or impromptu dance performance taking place while I sat outside the Boston Tea Party. Highly recommended.
The Bear Inn for Dinner
Dating back to 1242, The Bear Inn is a fantastic choice for a pub dinner with classics such as fish and chips, as well as hamburgers, sausages and mash, and baked potatoes. Walk around and you'll see collections of ties, old university shirts and sports team paraphernalia.
If you're visiting Oxford on a Sunday, be sure to stop by for a traditional Sunday roast. You'll be inundated with your choice of meat, usually roast vegetables like swede (if you don't know what swede is, check out my post on British food versus American food here), yorkshire pudding (not actually pudding) and potatoes!