This post contains affiliate links for which I may make a small commission to help keep the site running. You will not be charged extra for these items had you not clicked the links. Thank you for your help to keep the site running!
It's been just a few years since Norwegian has been operating long haul flights from the UK to the US, but I thought I'd do this Norwegian long haul low fare review for those thinking about embarking on this budget journey across the pond.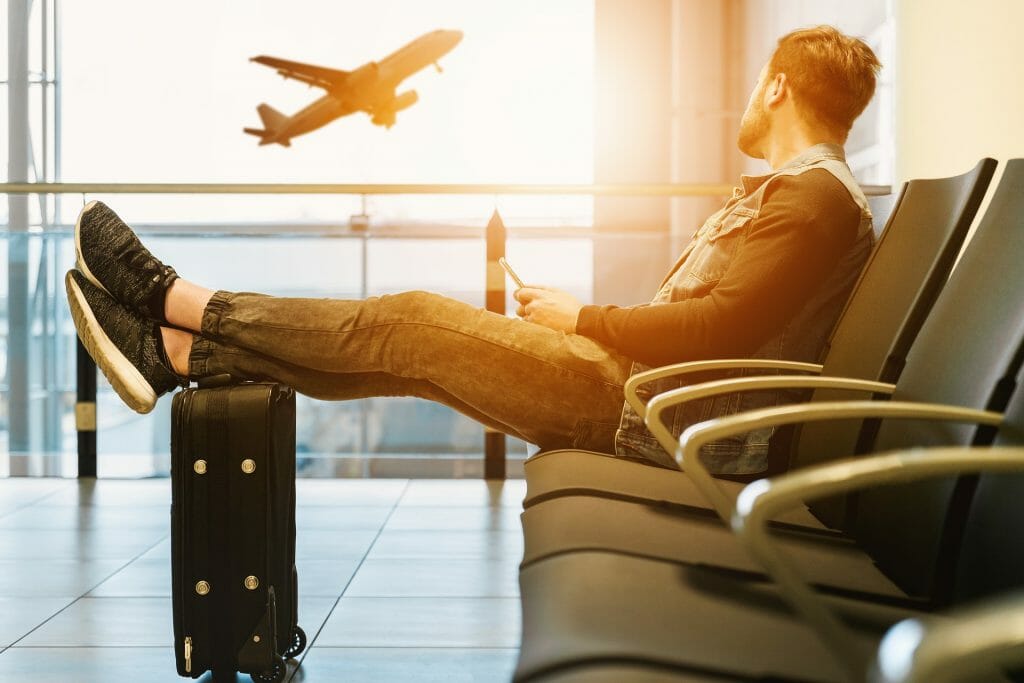 History of Norwegian Airline
Norwegian Airline has been in existence with 2002, operating as a low cost airline in Norway and other European destinations.
We actually flew them from London to Bergen, Norway in 2013 and had a very pleasant (and almost empty) flight.
In 2012, Norwegian put in the largest orders of airplanes in European history – 22 Boeing 737-200, 100 Boeing 737 Max 8 and 100 Airbus 320s.
Norwegian's long haul service began in 2013, and they've been expanding their routes ever since.
Norwegian brand themselves as the "World's Best Long Haul, Low Cost Airline," and I had the chance to test this out (aka I booked it because it was the cheapest) when I flew Norwegian from London Gatwick to Orlando International Airport and back.
To start, you need to know that Norwegian offers three different fares in Long Haul Economy: LowFare, LowFare+, or Flex. Which one will choose will depend on which one of my tips for long haul flying you follow.
Norwegian Low Fare Review
Norwegian's Low Fare includes just the basics – that is to say, a seat on the airplane, 10kg carry-on bag and an oxygen mask and lifejacket in case you're a nervous flyer like I am and it all goes wrong.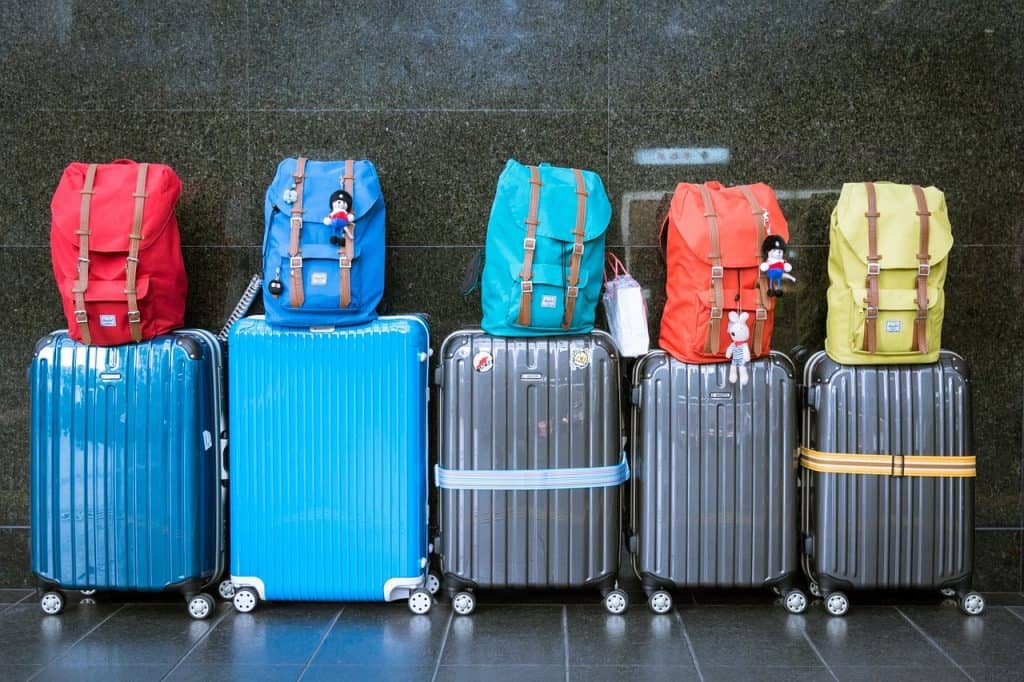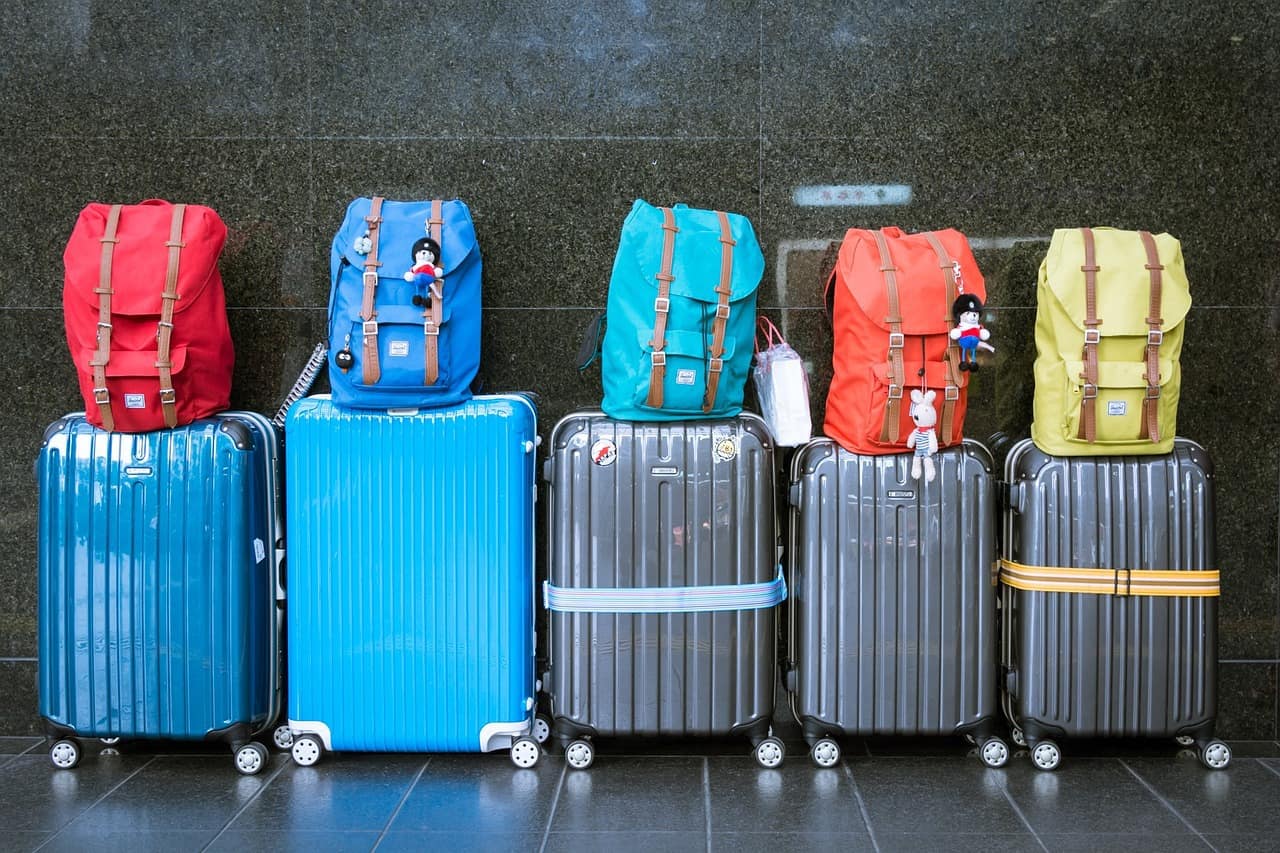 The next step up, Norwegian LowFare+, includes the carry on bag, checked bag of 20kg, onboard meals, and a seat reservation.
I specifically choose to fly Norwegian Low Fare for a couple of reasons.
Firstly, I was flying by myself and didn't mind where I sat.
Although I have my favorite places, I was prepared to save money and simply endure the flight.
I also didn't need checked in luggage because I was going home for a week to stay with my mom, so things like toiletries and towels could be left at home.
I didn't need a crazy amount of clothing, because let's be honest, Florida in the summer (or ever) doesn't require a parka.
Finally, I knew that I could still bring food onboard, so I was happy to bring my own lunch/snacks instead of relying on what is usually bad airplane food anyway.
If any of these conditions also apply to you, I would highly recommend considering Norwegian LowFare.
This wouldn't work well if you're traveling with a family and need to sit together or if you are going somewhere where you need checked luggage, but for the single traveler (or budget-minded couple) who are good at minimalist packing, it's a great money saver.
In the end, I'm glad I opted for it, as I ended up getting a whole row to myself on the way from London to Orlando (though I sat in a middle seat on the way back), and also on the flight back to London, they ran out of food that people had paid for anyways, so I could have paid for a meal I didn't receive!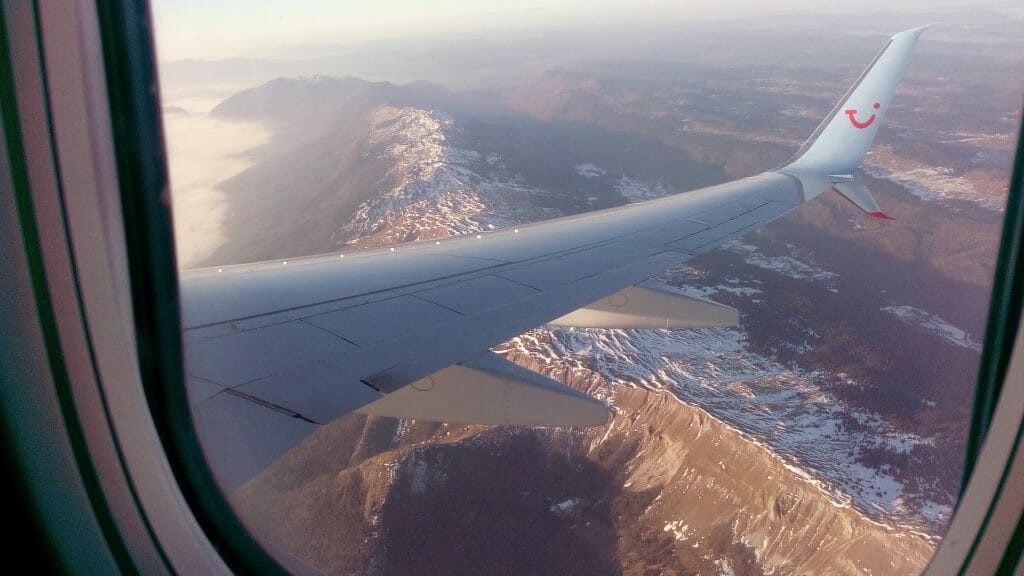 Norwegian Long Haul Economy Review
Whether you're flying LowFare, LowFare+, or Flex, you'll be sitting in Norwegian's Economy section, and this Norwegian Long Haul economy review will still apply to you.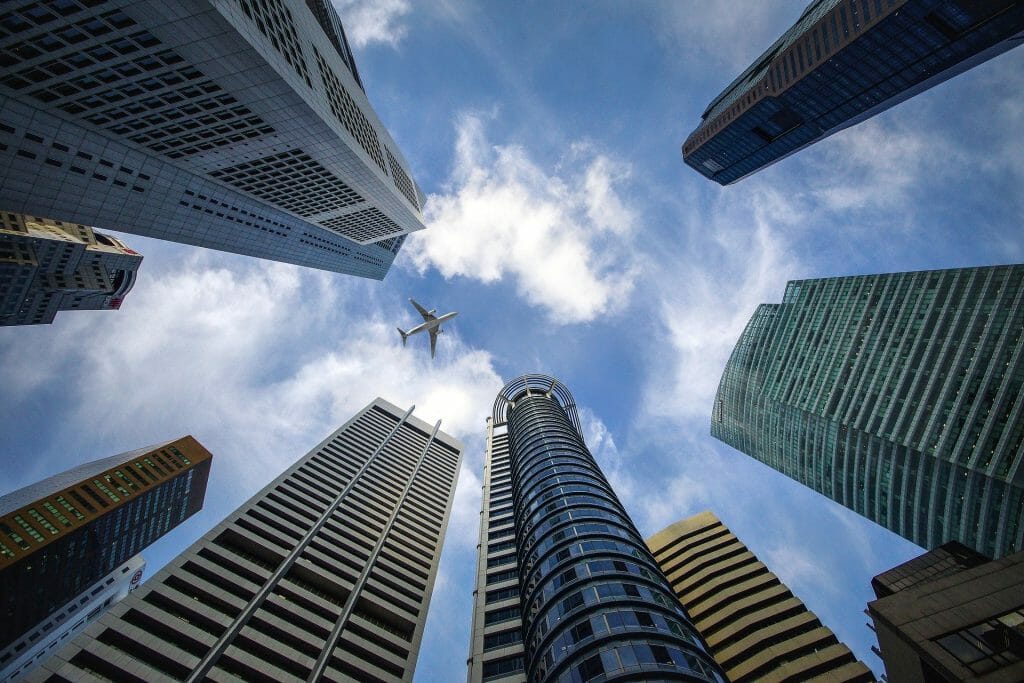 Norwegian Long Haul Economy Booking
So, first things first, I found Norwegian's booking site incredibly useful and easy to use.
They offer a low fare calendar to show you prices on various dates, not just the ones you've specifically chosen, which is helpful if your dates are flexible.
At one point after booking, Norwegian actually changed my flight time by more than an hour, and then allowed me to either keep my booking, cancel my booking free of charge, or move to another day (and only pay any difference in the new price).
I used this opportunity to change my flight to 3 days prior, which was nice.
Norwegian sends their boarding confirmations via e-mail in an easy to understand PDF ahead of time, so I printed mine out and prepared to have it with me at the airport.
Norwegian Long Haul Checklist!
First things first, in flight necessities are crucial for long flights. And the MOST expensive place to buy any of these necessities is the airport. Darn you demand economy!
Anyways your best bet is to order in advance, especially to calm your nerves if you're nervous flying, so here you go:
Neck pillow
Sleep mask
Ear plugs
Blanket
Compression socks
Passport holder
Norwegian Long Haul Economy Check-In
Each airport is different, of course, but at both London Gatwick and Orlando International Airport, I did check-in on a Norwegian kiosk with no help from any staff.
I did see lines to drop your bag off if you had checked luggage, but I walked up, printed out my boarding pass, and off I went through security.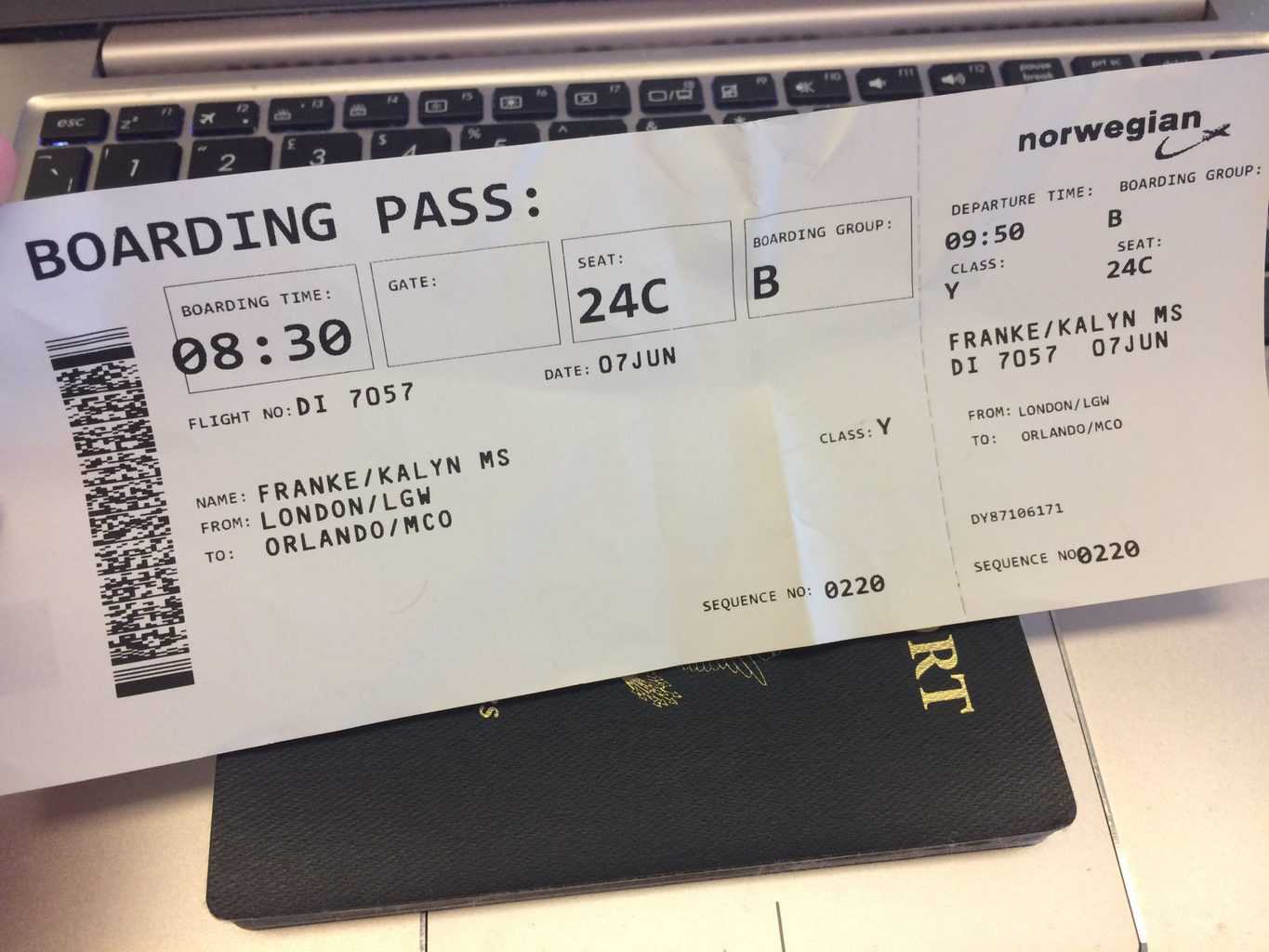 Security and waiting at the gate of the plane weren't Norwegian-specific, so we'll skip that and go on to the actual flight experience.
The flight from London to Orlando left about an hour late due to a "passenger incident" on the previous flight that was still being dealt with when we arrived at the gate, but we made up time in the air and landed about 30 to 45 minutes late.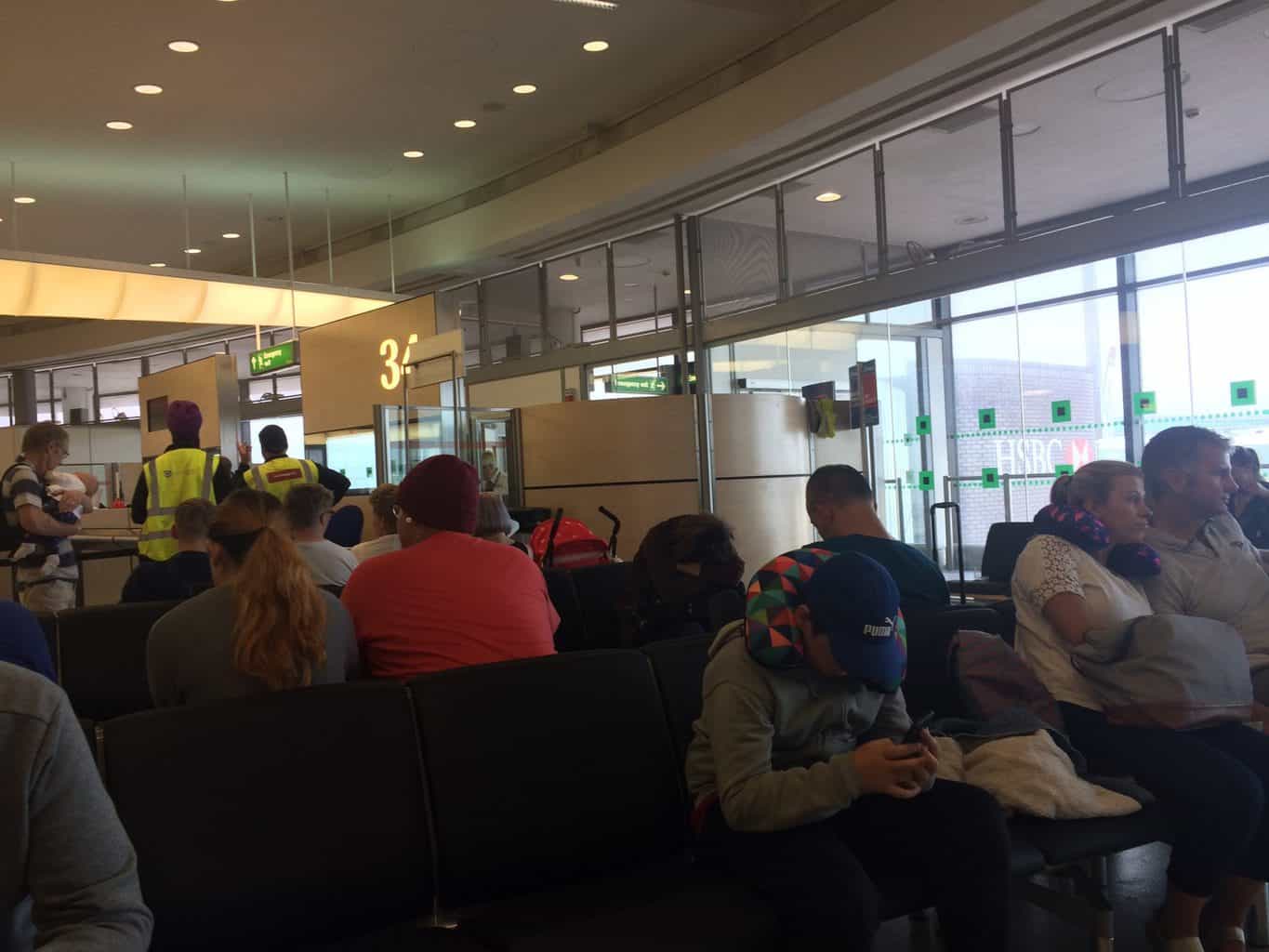 The flight from Orlando to London was right on time, and landed about 15 minutes early.
Norwegian Long Haul Economy Flight Experience
Stepping on the plane was a reminder of how much more spacious the Dreamliner feels (the type of airplane flown by Norwegian on all long haul flights operated by them – more on that later).
They look and feel new, and the space in the overhead bins is amazing.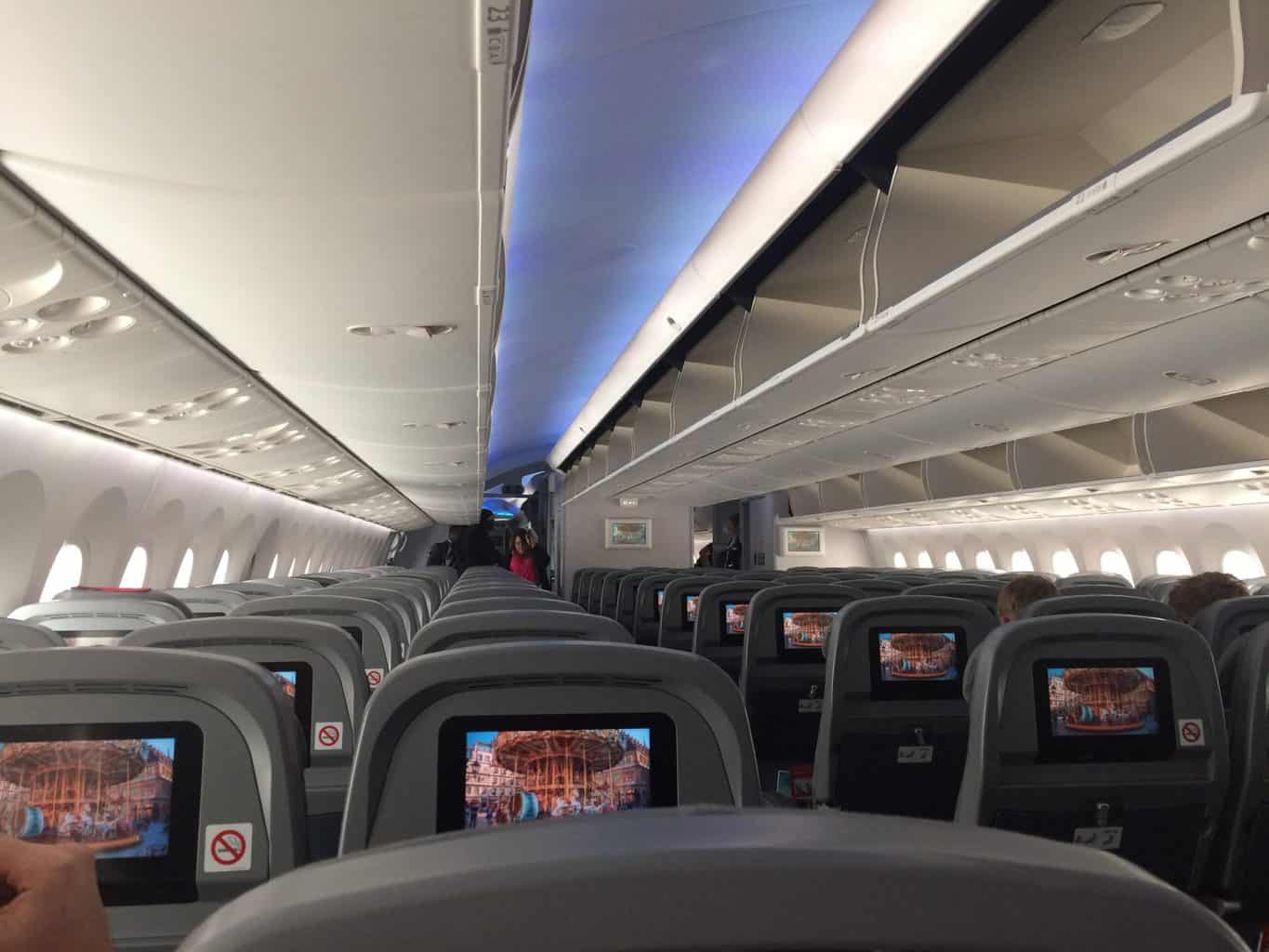 The leg room is 31 to 32 inches and felt adequate – not roomy, of course, because this is Economy, but not particular stifling.
I'm about 5'6 and was fine, but someone much taller would feel cramped I'm sure.
Before take-off, the safety video was played which I found pleasant and decently entertaining with smooth and well-designed graphics.
Both take-offs were smooth, which is one of my biggest fears when flying.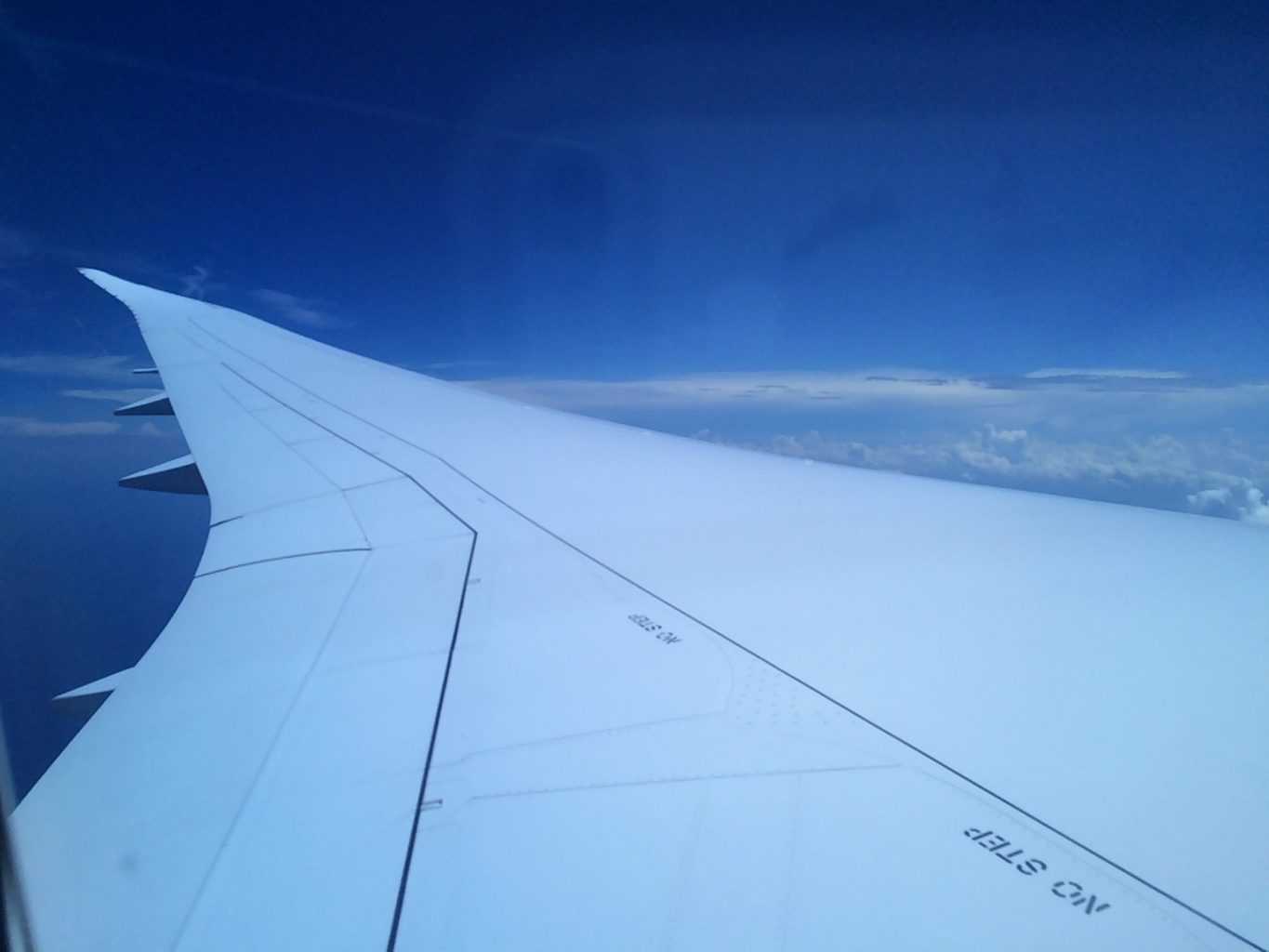 One thing with the Dreamliners is the way that the window works.
Not only is it bigger than a normal airplane window, but there are no window shades!
Instead, you press a button and it gets more covered or less.
Here's the window "open".
and here it is on a more "closed" setting.
The other thing I really loved about Norwegian, which is frivilous and not a reason to book a flight, BUT, when you landed, there was a lightshow.
I mean, it's the little things, in life, right?!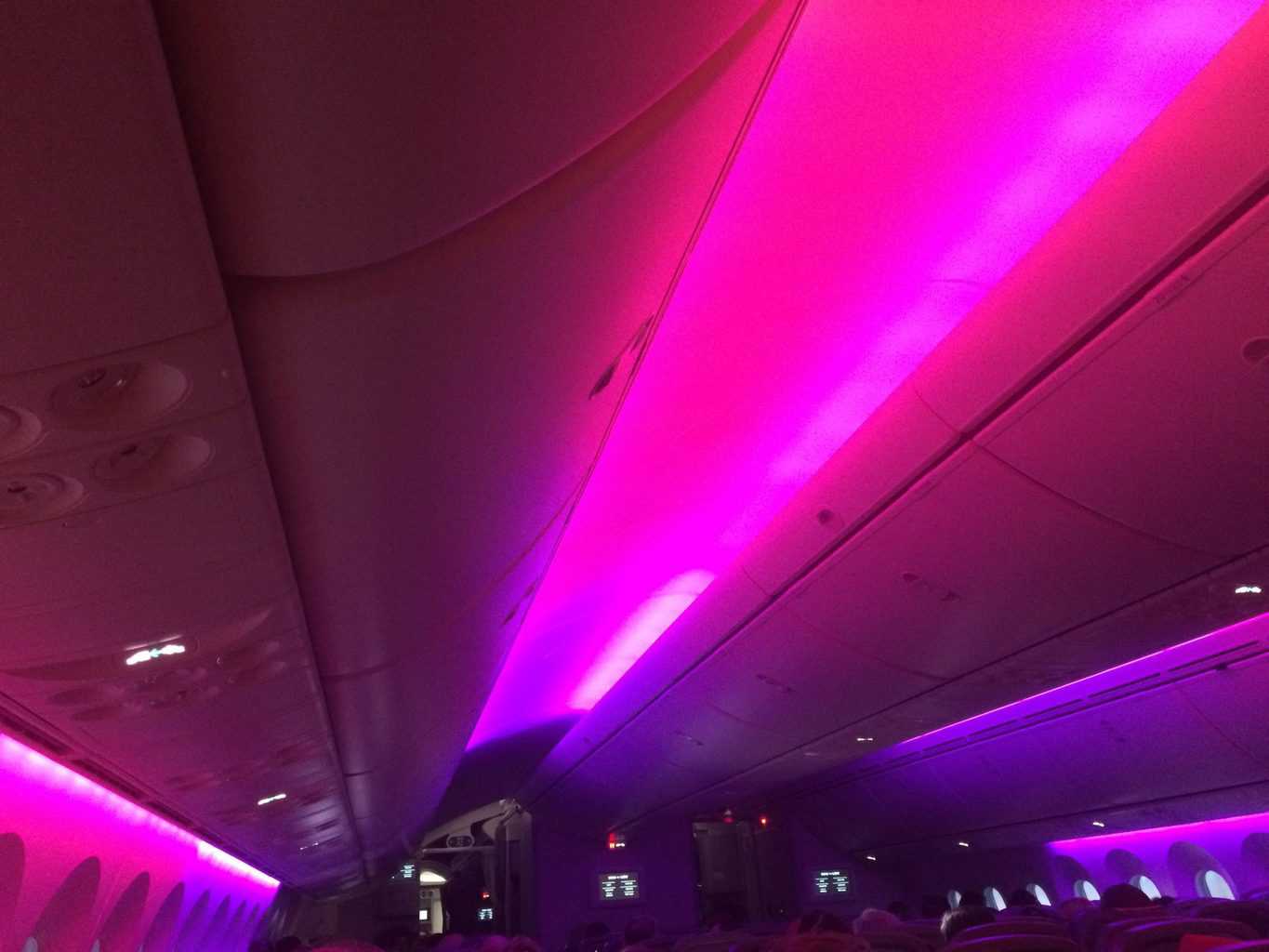 Norwegian Long Haul Economy In-Flight Entertainment
The in-flight entertainment system was pretty great, and way more than you typically get on more "upscale" airlines.
The images were crisp and clear, the touch screen actually worked as opposed to you sitting there having to try and jam it with your finger 18 times until you give up or cry, and there were plenty of options of both movies and television shows (they also had some standard games).
One of my favorite parts of any airline is in in-flight tracking system, because I'm a nervous flyer and sort of a nutcase.
I can confidently say that except for the plane to Florida ratio at the end of our trip that made the plane look like it was 10,000 times its size, the tracking system was fantastic!
You had way more options than your normally do on how to track it, including a "view from the cockpit" simulator.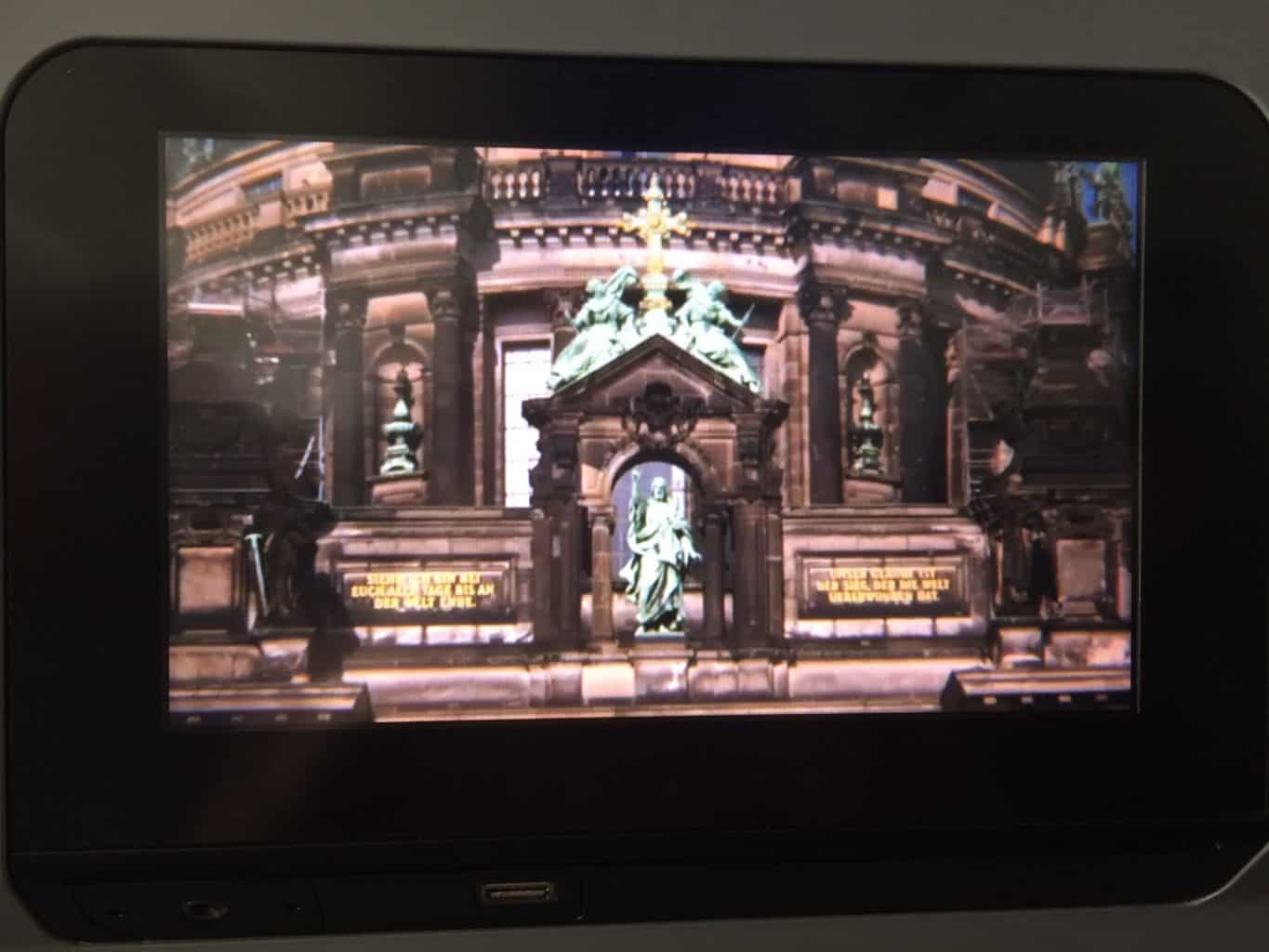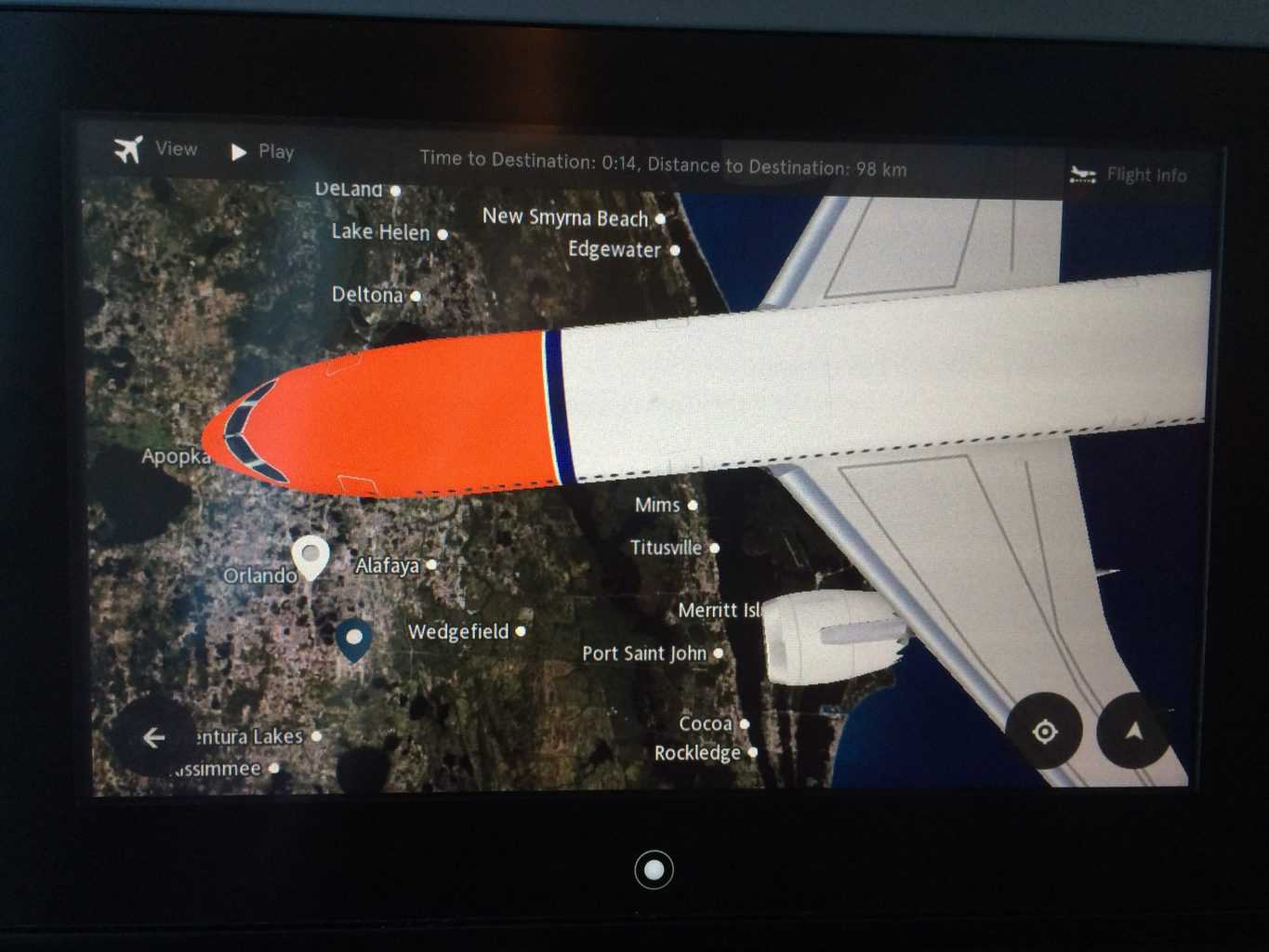 Norwegian Long Haul Economy Service
I didn't have much interaction with the flight attendants or service having opted for the Low Fare option, however, from what I noticed they were friendly and attentive.
On the way back, the flight ran out of food (even for the people who had purchased it), and the flight manager came on the intercom to apologize and say that the flight attendants were all giving up their own meals to try and feed as many people as possible.
According to him, this was not Norwegian's fault, but the ground staff at Orlando International Airport who had assured them the flight was fully stocked.
On a normal flight (and I believe that they still had paid-for food available on the flight from Orlando to London), you can purchase snacks and meals from your seat.
They're expensive, of course, because that's Norwegian's business model.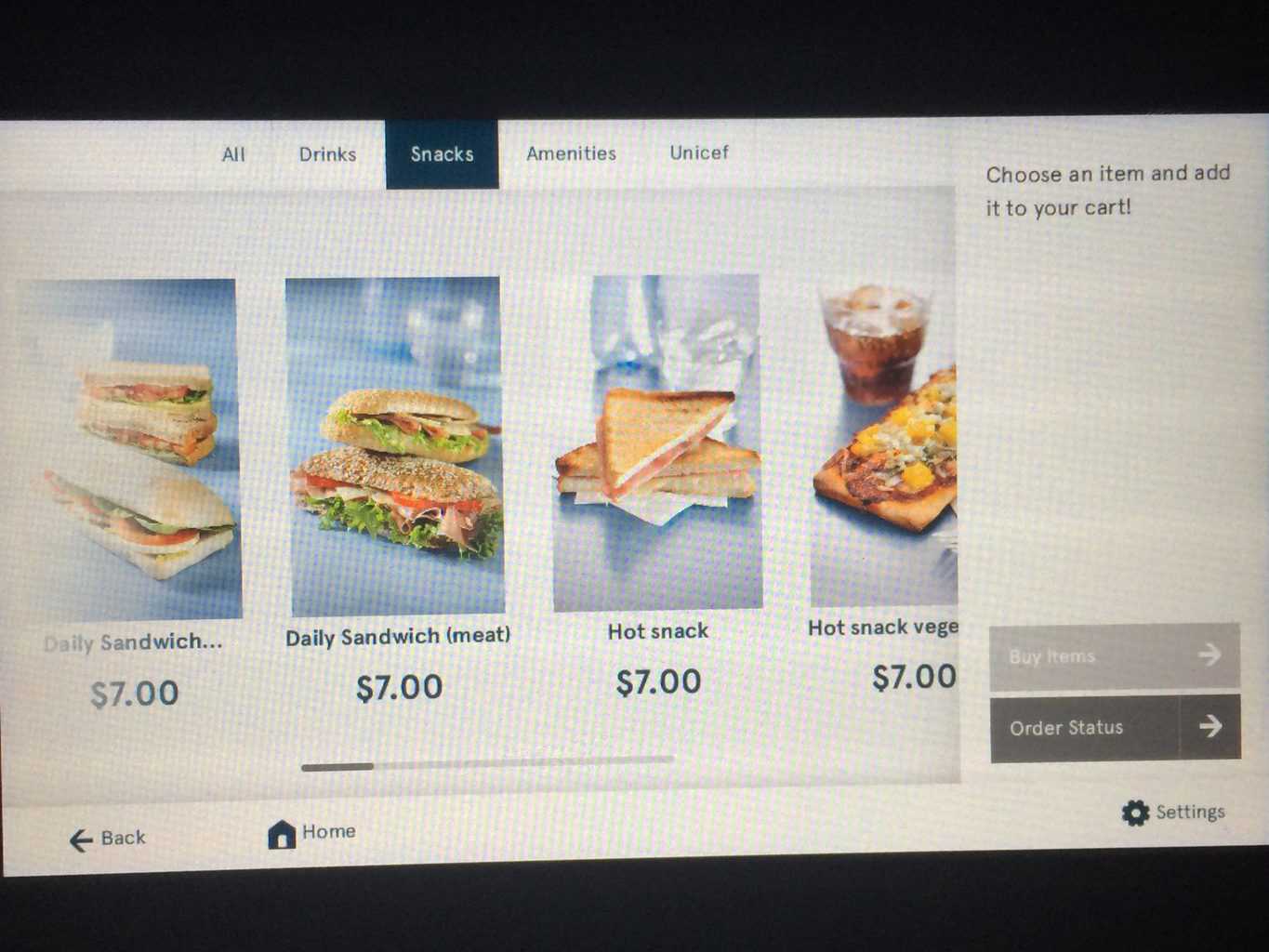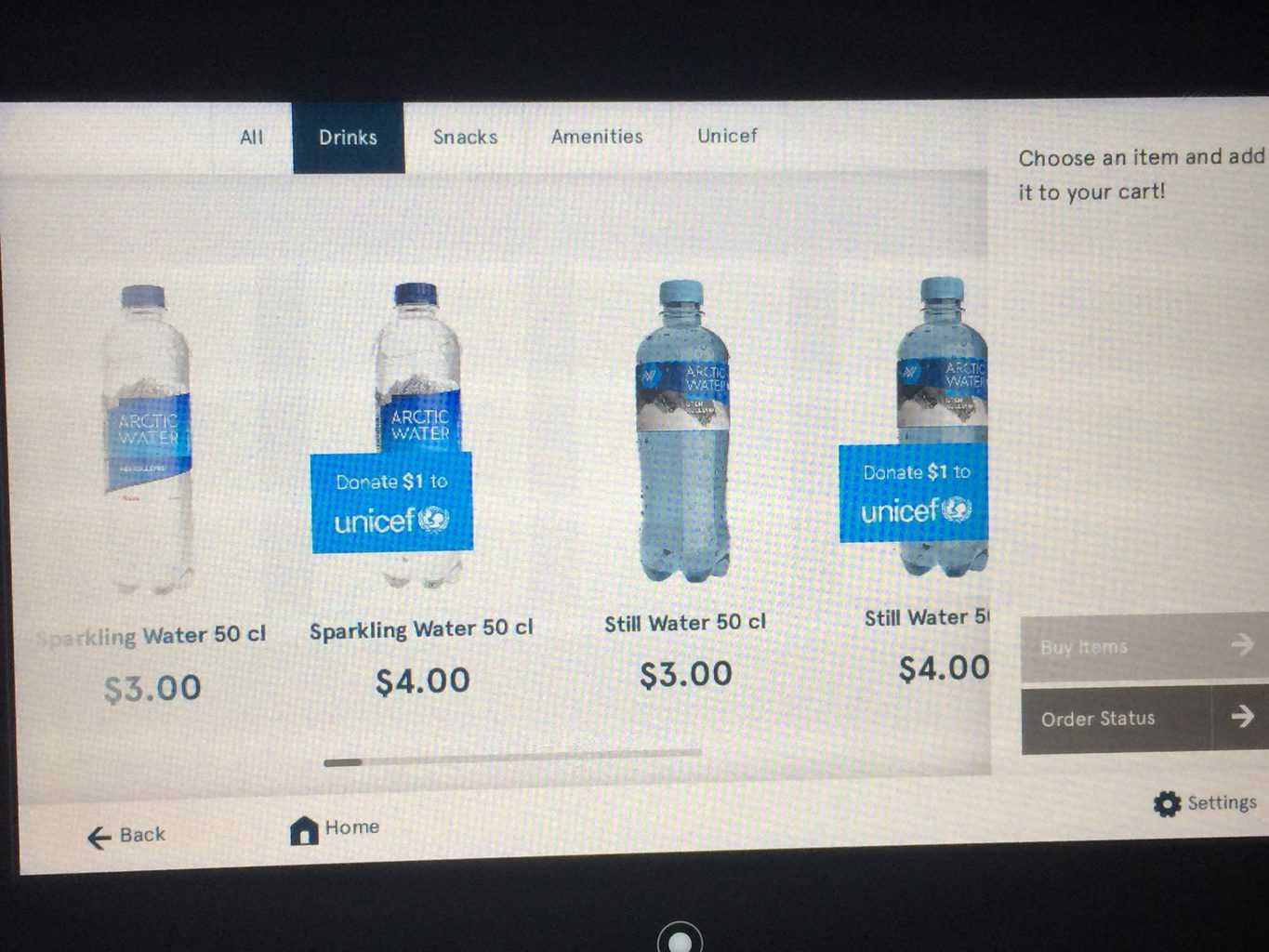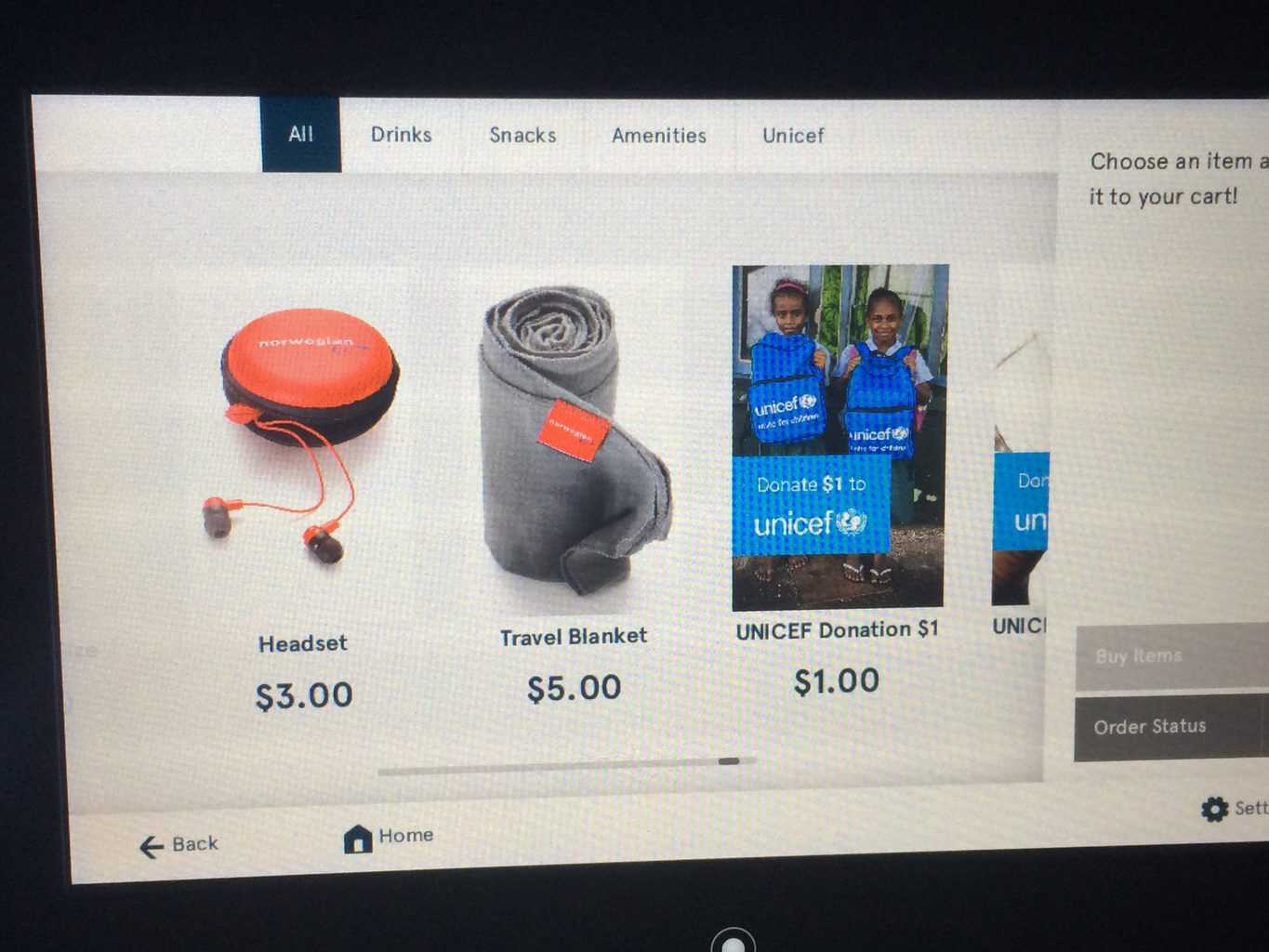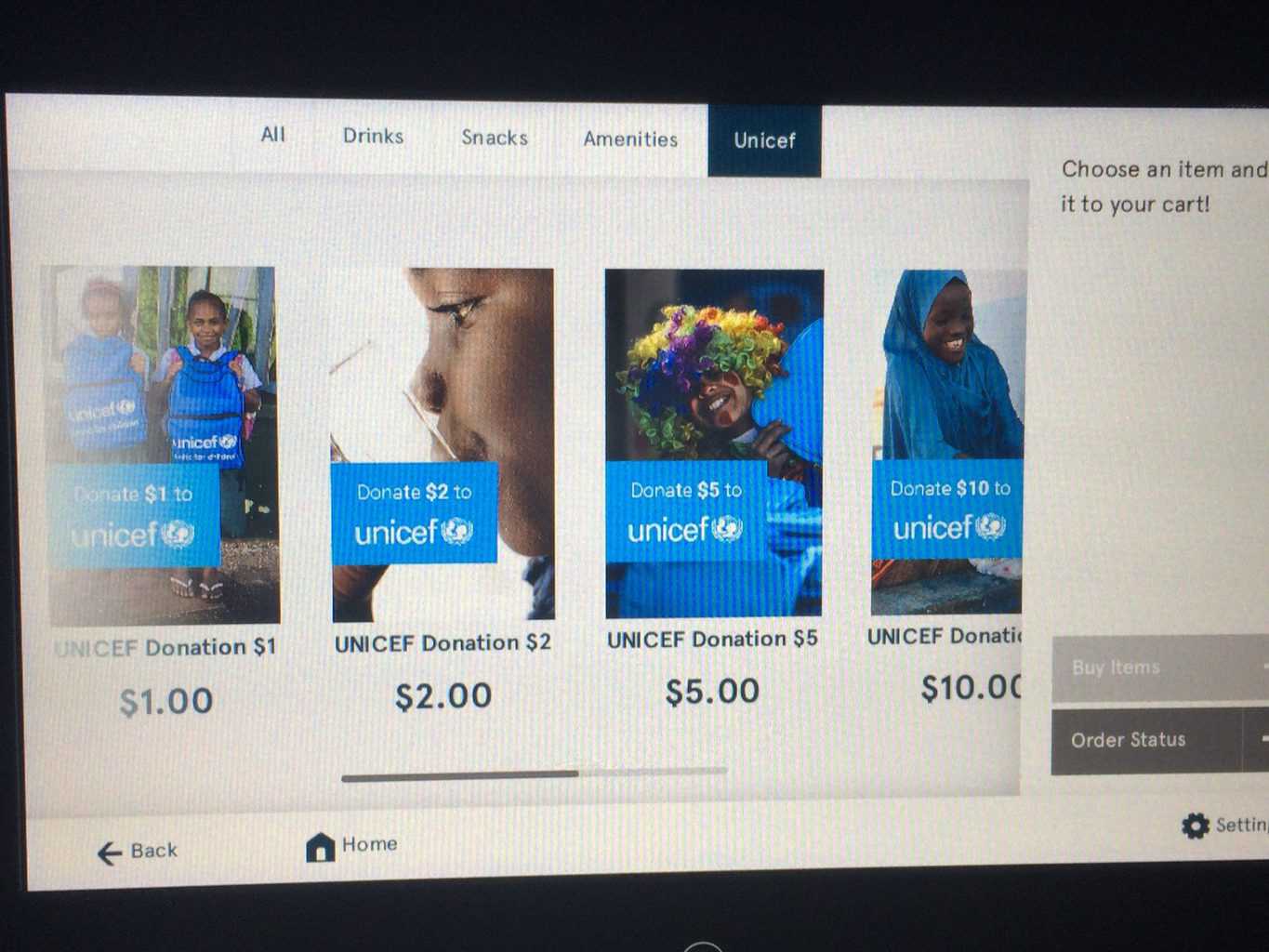 You can get free water from the flight attendants, but you will need to ask – they won't be coming around handing it out if you are on the Low Fare.
Issues with Norwegian Airline
I didn't have any issues with Norwegian myself, but it seems to be the kind of airline where when it all goes right, it's great, and when it goes wrong, it goes really wrong.
Because Norwegian doesn't codeshare with other airlines, it can't rebook you on someone else if your flight gets cancelled.
Basically, you would just get stranded until they could get another one of their planes to take you home, like these people.
There are critics of Norwegian's business model and practices, which you can read about here.
And finally, sometimes Norwegian will have to basically rent an older plane when one of theirs is out of service, which could mean that you end up on a plane that is basically like a beaten up tin can compared to the Dreamliner.
Norwegian Long Haul Flight Experience Overall
Despite the issues listed above that other people have found with Norwegian, I'm still a budget-minded traveler when it comes to long haul flights and aim to find the cheapest flights to London from America, as the less I can get it for, the more I can go back and visit my friends and family.
For me, that makes the trade-off worth it.
As far as the actual flights I experienced on Norwegian, I wouldn't hesitate to recommend them to other travelers as long as you're not anticipating the customer service of a long haul flight on Virgin Atlantic.
The seats were comfortable, we arrived a bit late on one flight and a bit early on the other, which seems no different to other major airlines, the in-flight entertainment was amazing, and Norwegian serves major airports like Gatwick and Orlando that mean I'm not having to fly to Timbuktu just to get to where I want to go.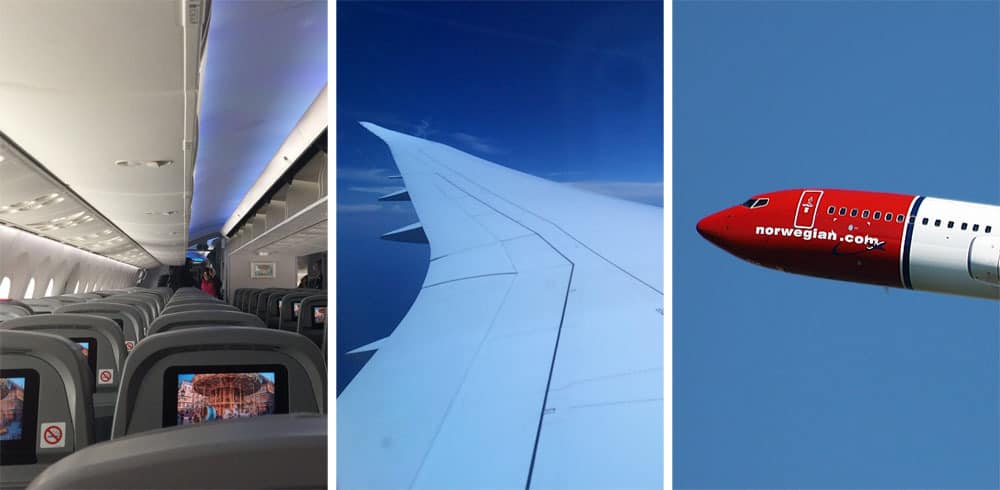 Enjoyed this? Share it!