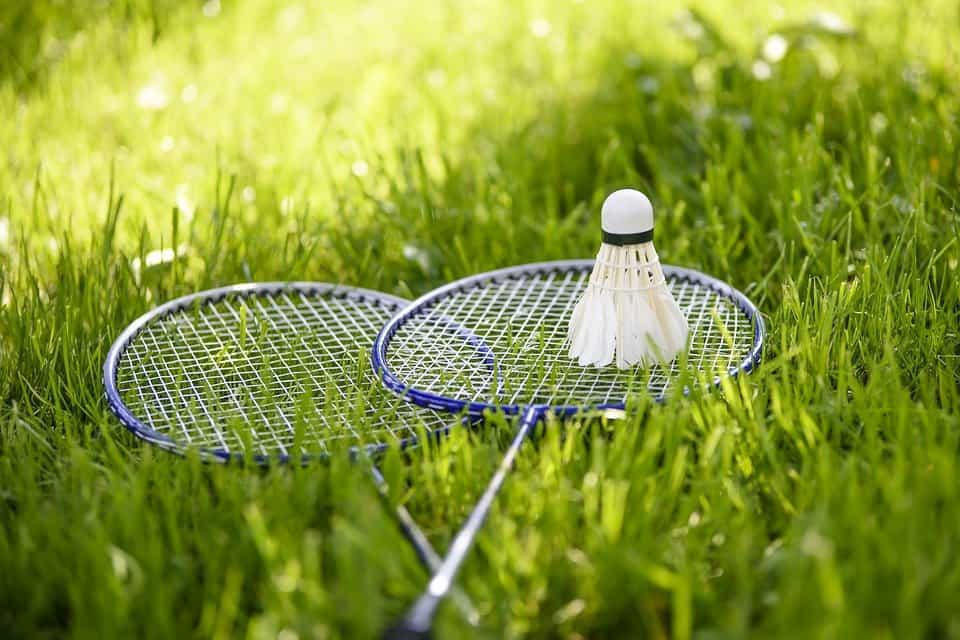 It's that time of year again where many Brits complain about the weather being too hot! With the recent heatwave causing 5 consecutive days where the recorded temperature was over 30 degrees (Celsius!) here in London, keeping cool is the name of the game.
When temperatures get that hot, the room temperature inside the house is unbearable, airless and sticky, and that's coming from someone who lived in Florida for 18 years.
Although the heatwave was pretty drastic it made us want to go outside and enjoy the weather as outdoors the temperature was a little cooler on some days with a nice fresh breeze. It also goes without being said that in the UK we are neglected of the sun and therefore a much-needed shot of vitamin D was a welcome change.
Whether your ideal time in the sun involves relaxing, sunbathing and reading a book, or playing garden games with friends and family members, the heat meant that we all came together in our shared enjoyment/hatred of the weather around us.
We are big fans of outdoor games like badminton (I am a champion at this game!) and table tennis. Playing outdoor games can obviously be beneficial for your health and wellbeing, but and it can also make you feel happier and like you've taken the time to exercise rather than just sat on the couch watching Netflix.  Even a normally indoors game can be made better with a bit of added sunshine. Take your pool tables to the garden and get a tan while you shoot!
To tie in with the summer season and to get people enjoying the summer weather (when it decides to show up, of course) I'm bringing you a run-down of the top outdoor games you can play in your backyard or at the local park during your next BBQ party.
Swimming Pool Volley Ball
What could possibly be better at keeping your family cool and calm than a cold swimming pool? Nothing, that's what. A swimming pool is the go-to summer accessory, and if you're looking for some friendly competition, 2 versus 2 volleyball is a great option.
If you have younger children and don't trust a pool to be your best option, then there's plenty more water based options to consider. Slip-and-slides have become an increasingly popular summer must have here, and I totally get why. There is no better feeling than launching yourself at full speed down a slippery surface and wondering if you're going to crash into the fence or not. This isn't just for children, either, as adults can get involved as long as you are sure to adequately wet it down. I have had the unfortunate incident of throwing myself down on the Slip-and-slide with not enough water, and, well, NEVER AGAIN.
Badminton
Get your posh on with a sophisticated garden game of badminton, second only to croquet! If the wind is gentle, grab yourself a cheap starter set and start a rally. There isn't a net needed if you just want to keep it as a casual affair between your family! Sets are really cheap and you can pick up packs with 4 racquets and extra shuttlecocks for less than £30. Bargain!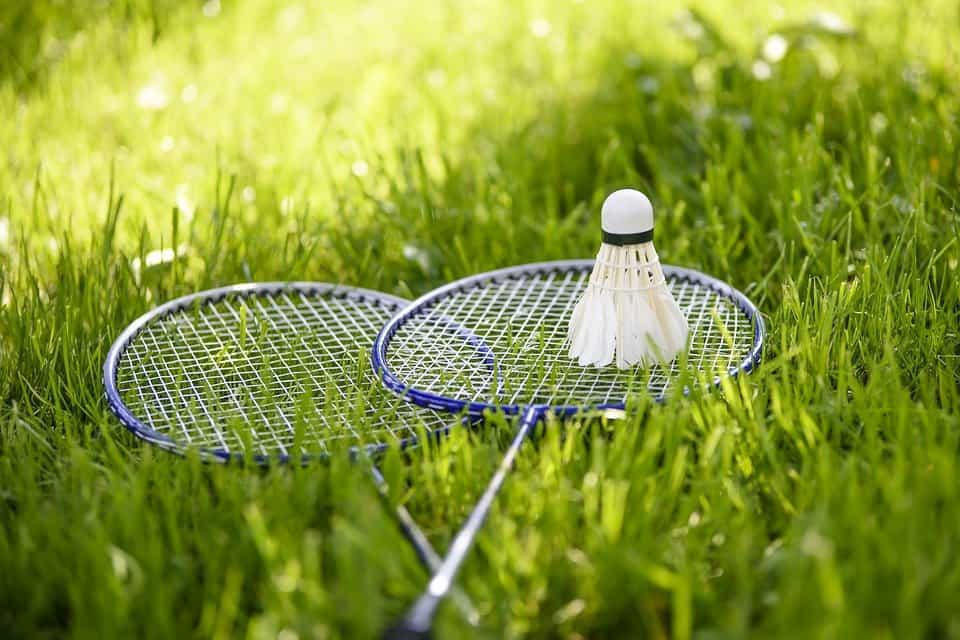 Once you've mastered the art of the shuttlecock, put a net up and start a playing for real! Be careful though, badminton can be frustrating and you don't need to be channeling your inner McEnroe (sorry, threw in a tennis reference as I don't know any famous badminton players off hand…)
Multi-purpose games tables
If you want to go the extra distance and purchase a games table for the ultimate outdoor games experience, then the question is which table to purchase.  Outdoor pool table? Air hockey? Table tennis?To buy them all would require a substantial investment (and space!!)
Lucky for you, you don't have to choose, as the Revolver Multi Games Table is the perfect games table for the family simply because of the abundance of options you have.
Ultimate frisbee
If you're looking for a more cost-effective approach to summer games, then it's as simple as getting yourself down the store and purchasing an ultimate frisbee. It might just be a circular plastic ring, but it's basically the most fun thing ever. If a frisbee isn't your thing, then the Nerf Howler is another option to consider. We used to have these as kids and its basically an American football shaped contraption with an arrow that whistles through the air while you throw it. Fun (and scary when it's coming at you fast).
If you do have the budget and are looking to  go the full distance with an outdoor pool table or table tennis table, then visit a games room provider. A good start would be to view the award winning UK games room retailer homeleisuredirect.com. Londoners can view their tables in Selfridges on Oxford Street, or if you live in the South West you can visit their Bristol based showroom (they also sell retro 80s video game arcade machines – obviously a must-have).
What games are you and your friends playing outside this summer?