Last year in early June, we took our first glamping trip to the Lake District. Despite a little bit (lot) of rain, we had a great time and wanted to stop in the Lake District again on our way up to Scotland this month.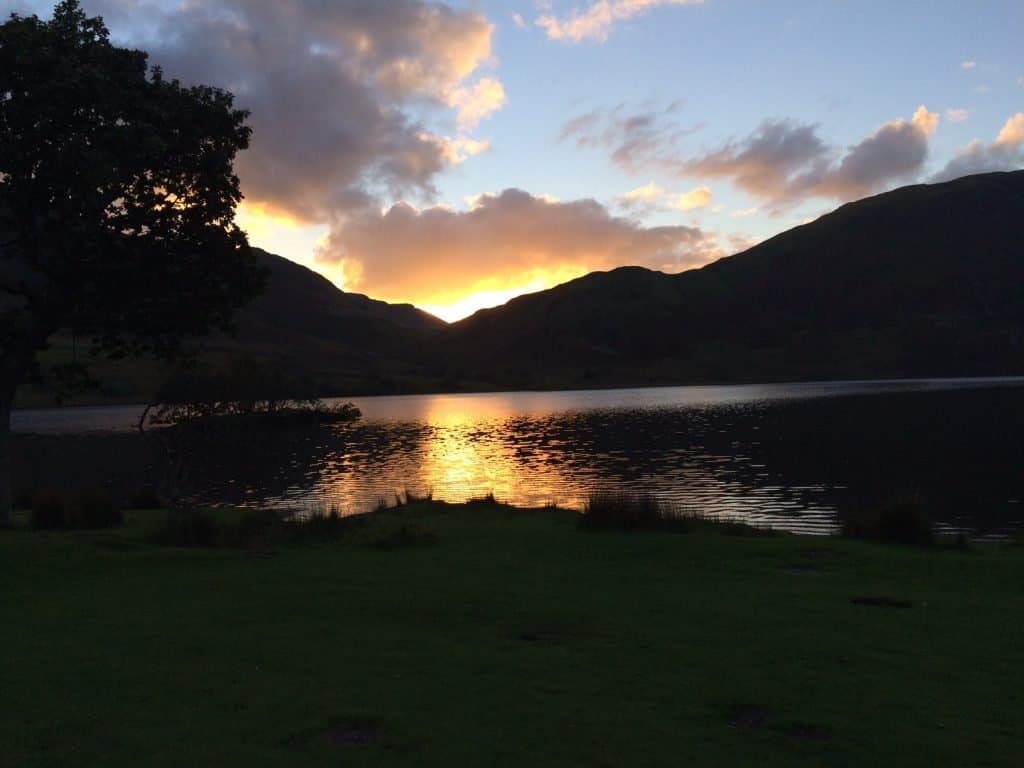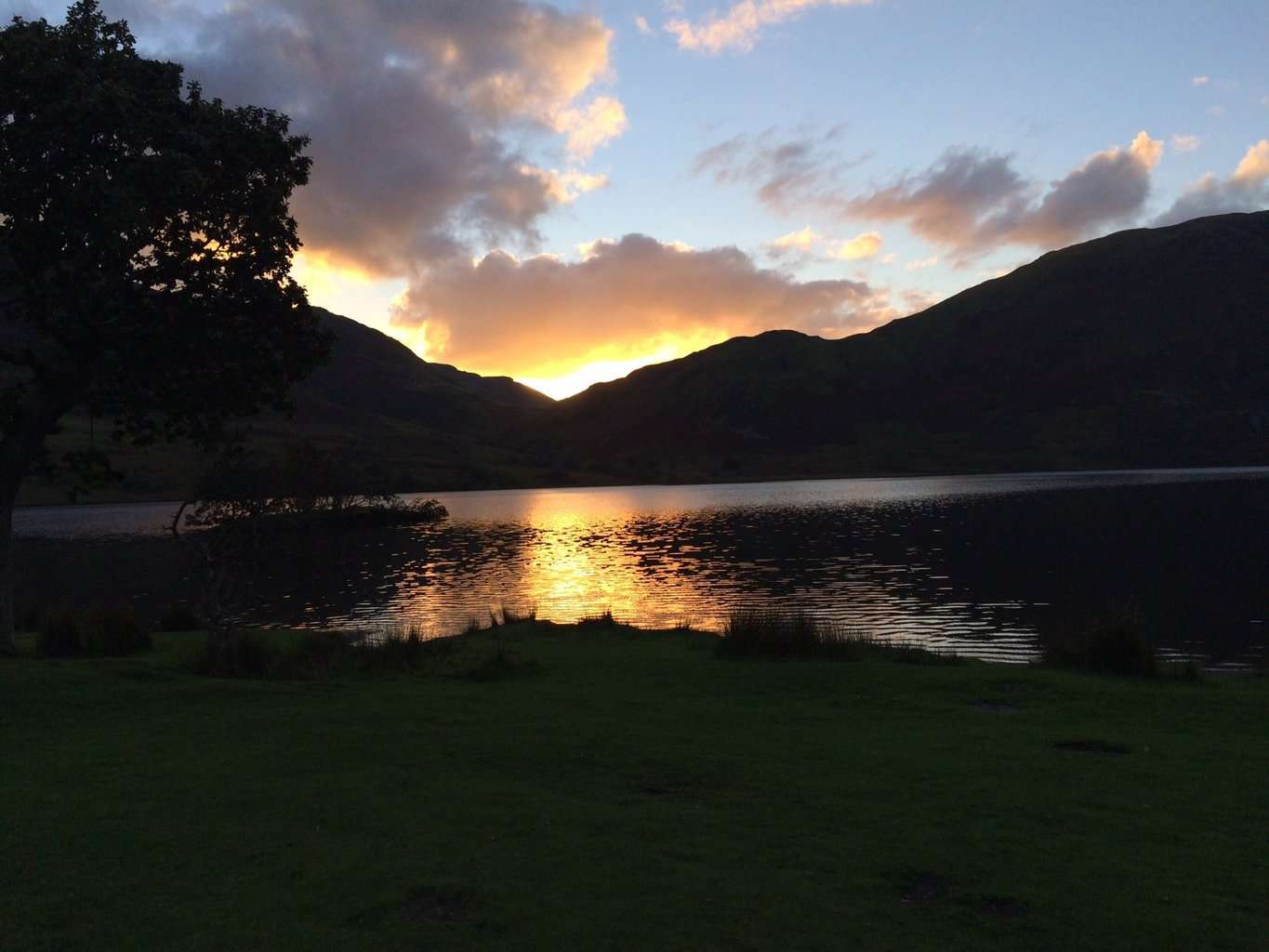 Because we were in the midst of closing on a house and our lives were generally upside down, we could only make it for one night. This complicated our glamping situation, as many 'pods' only allow stays of a minimum of 2 nights at the weekend.
Hey, sidenote! If you're traveling to the UK or live in the UK, whether for a short period of time or as an expat, why don't you join my Facebook group where you can ask questions, get advice or just look at pretty pictures of this part of the world! Just click here to request to join and I'll add you!
We considered camping (I KNOW), but when push came to shove, neither of us had any interest in sleeping in a wet tent on the hard ground, especially given the unpredictable weather in the lakes. In the end, we ended up staying at a lovely AirBnB in Brigham, which is a cute little village just a short drive away from the Lake District.
With only one day to explore, we had to make a purposeful plan of Lake District fun. We took the advice of our AirBnb host and headed to Buttermere, a small village in between Buttermere Lake and Crummock Water.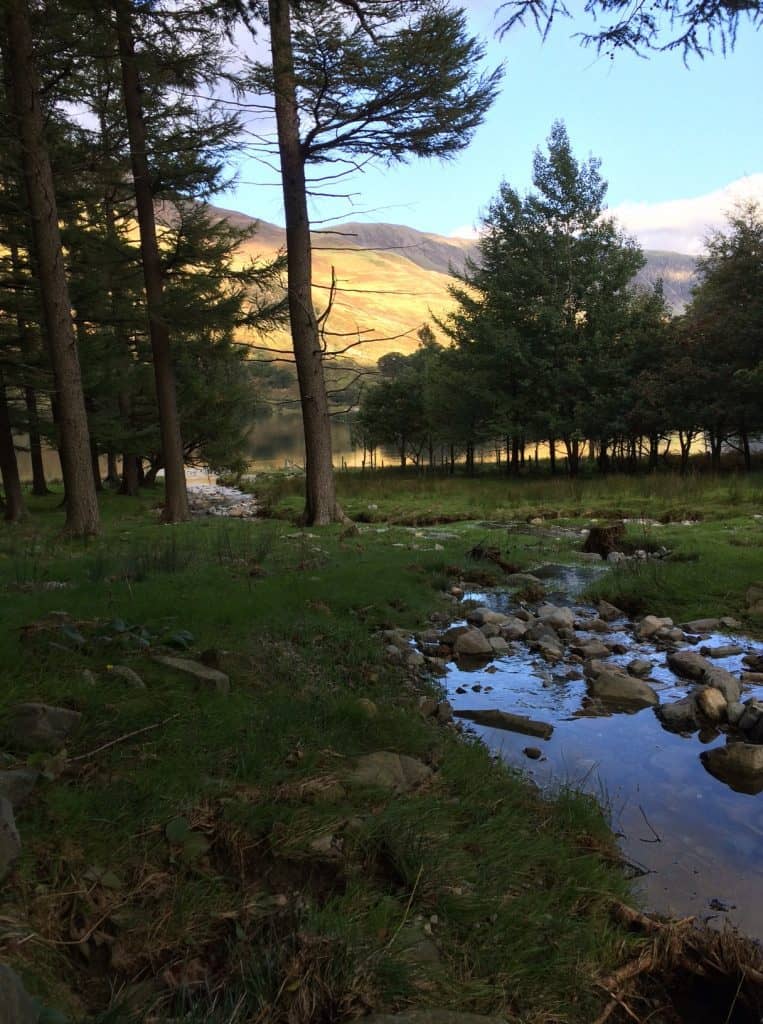 As we drove along the winding Lake District roads, we first hit Crummock Water, a beautiful lake with a pebble beach. As we're generally cheap and adventurous, we parked up in a free spot next to Crummock Water to walk a mile to Buttermere.
Our frugality paid off, because Crummock Water was my favorite part of the day. The sun was shining just right to make the water appear glossy and clear, and we had most of the shore to ourselves.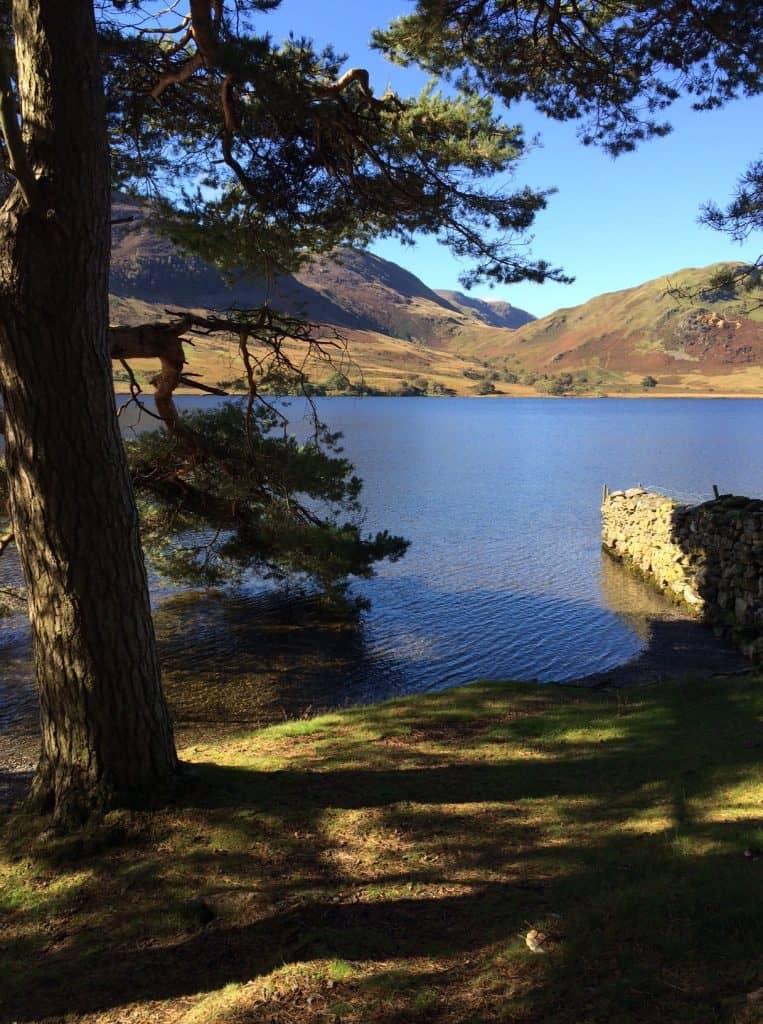 From Crummock Water, we found a walking trail to Buttermere through multiple fields of sheep. We passed a few streams and a camping site before finding our Lake District mecca: the Buttermere farm shop selling homemade ice cream.
I had the best vanilla ice cream I've ever had in my entire life (and that is an honor I do not give away lightly), and Guy had a cream tea.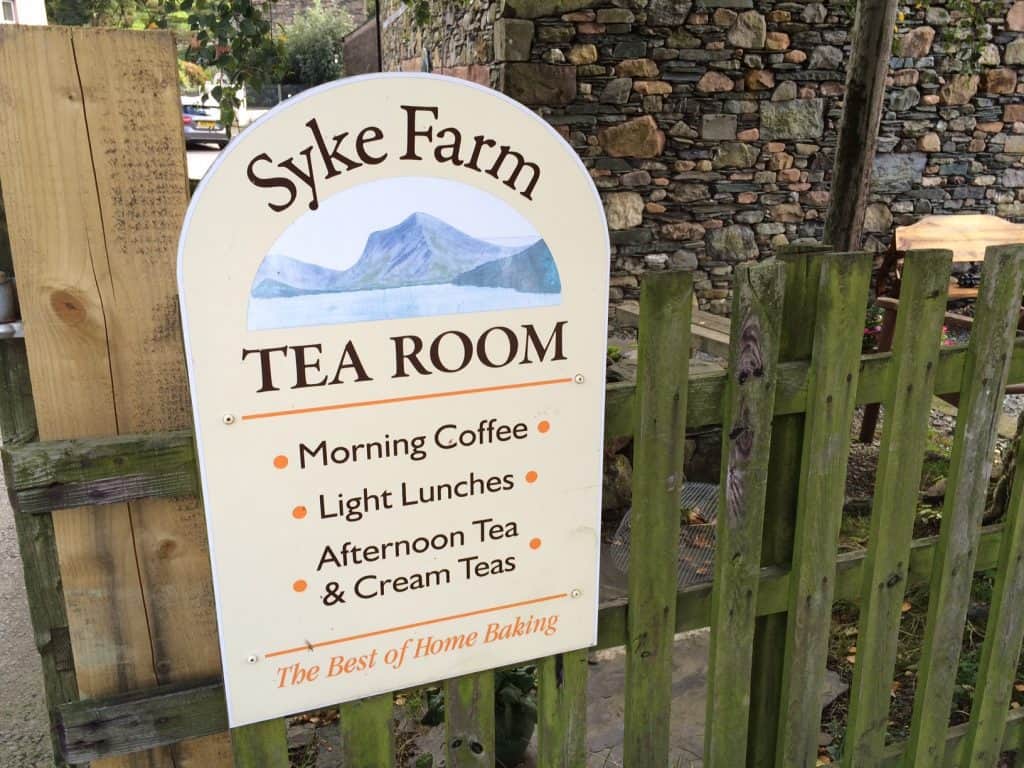 From there, it was off to Buttermere Lake, which is shown on the map as taking one hour to make it all the way around. I don't know if we're just absurdly out of shape or slow or spent a lot more time taking pictures than we thought, but it took us 2 1/2!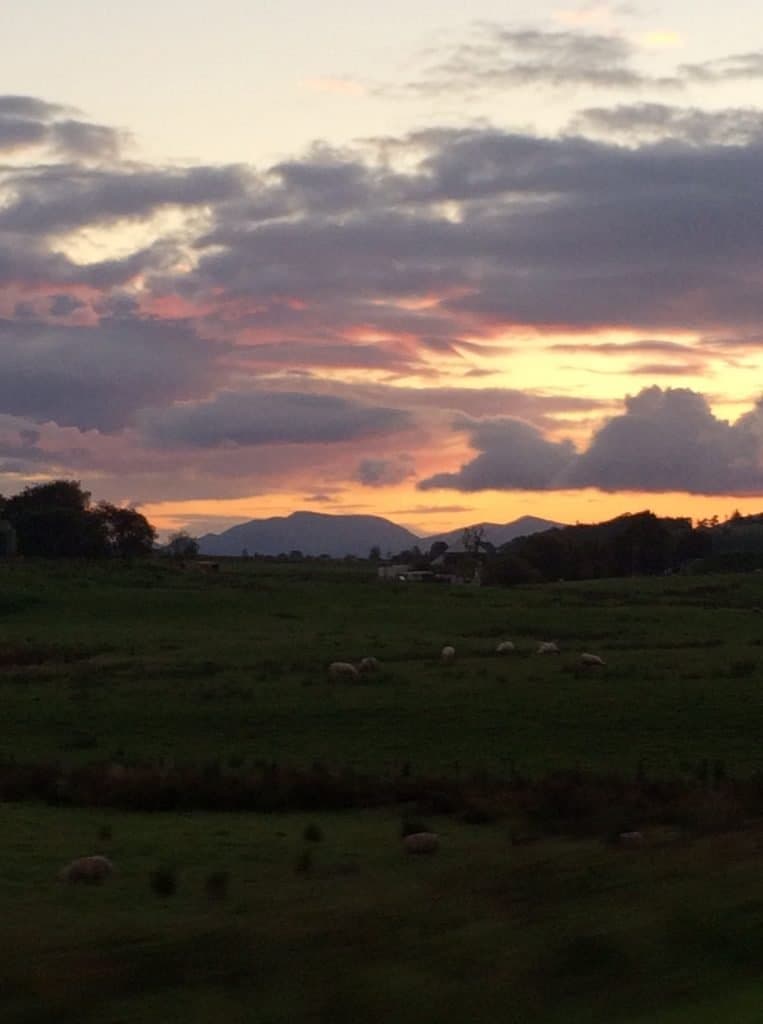 It's very possible we took that long because we were taking it all in, as Buttermere Lake is another gorgeous spot with a diverse range of walking paths (flat near the shore, through tunnels up on a cliff, and over bridges crossing waterfalls).
We watched the sun dip behind the clouds and then pop back out again, teasing us with the remaining summer temperatures that weren't quite ready to admit it was October.
It's hard to remember while commuting on a crowded train to London that places like the Lake District exist. Sometimes it feels like a dream, us ambling through our own Narnia and exploring hidden pathways and splashing around in the water.
The Lake District is one of my favorite escapes from the rest of the world, and we've already planned to come back next year!
Have you been to the Lake District? Want to go? Tell me in the comments!