I've finally reached over six years since I stepped foot in London for the first time, and what a journey it has been!
I remember booking my initial tickets, and they were somewhere around $1000 back then. There was no such thing as "budget" travel across the pond and you had to shell quite a bit to make the flight.
Last year, my family were able to find tickets for less than $600 round trip, and this year, I'm going for about $450 round trip. Things are changing in the world of flights, and I thought I'd put together this post to help you find the cheapest flight tickets from London to America.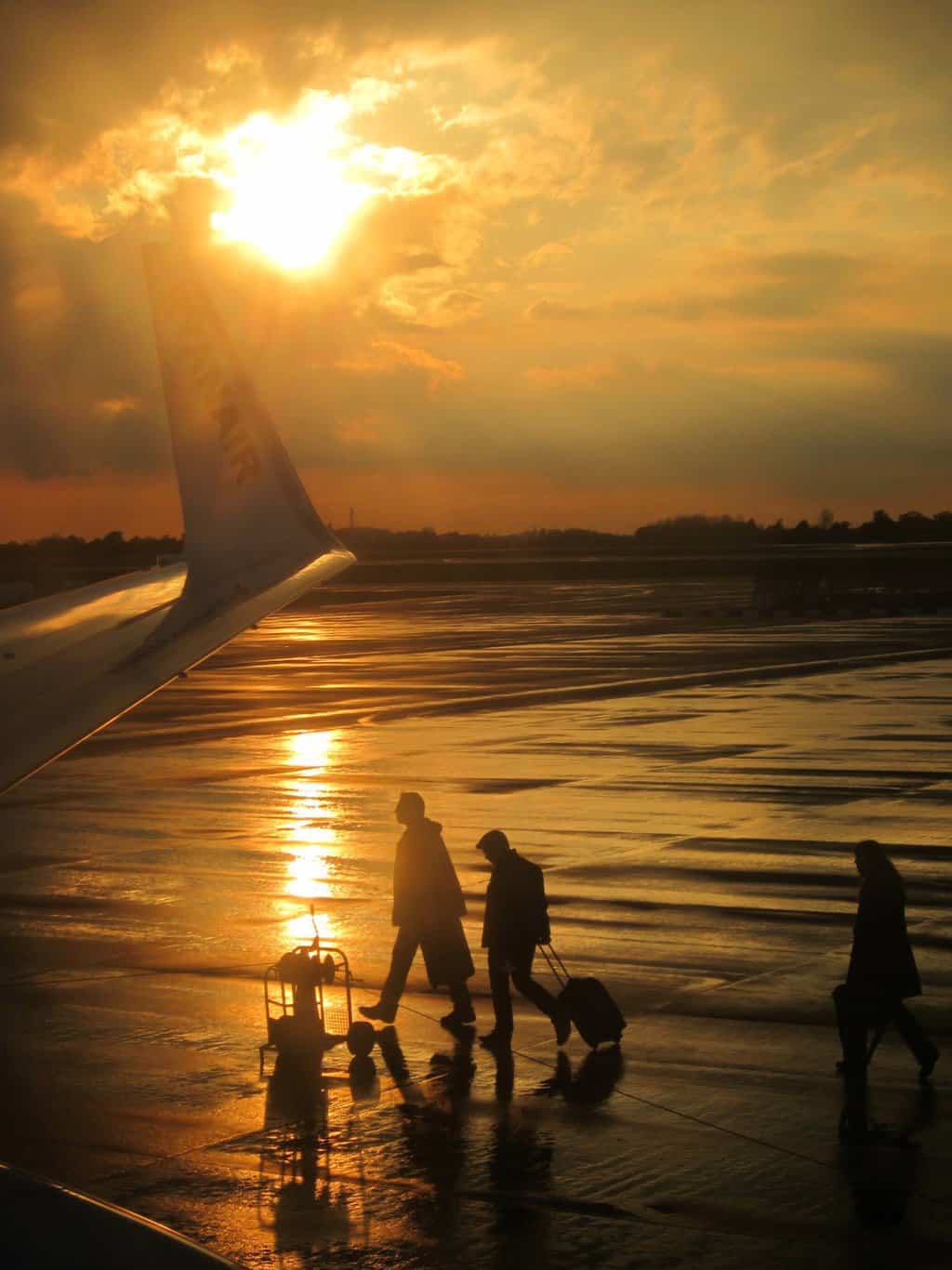 Be Flexible
First and foremost, if you can be even the tiniest bit flexible with your travel dates, you're going to find that you can sometimes save hundreds of dollars just by flying one day off of your original travel plan. Most airlines now have a "low fare" calendar that you can use to see the prices on different days, and especially if you're traveling in a season where there aren't as many flights to your home destination, this can make or break the bank.
Fly Budget Airlines
Budget airlines are totally a thing these days, and you will absolutely get from one point to the other – just not in luxurious style.
Consider airlines that offer "tiers" of economy class and allow you to forgo certain things (baggage, seat choosing, even food) to ensure that you keep the costs down. And also be open to flying airlines you may not have heard of before. I feel like most people have a goal of finding the cheapest flight tickets and then simultaneously have their favorite airline that they always fly no matter what. If you're more flexible on who you fly with, you'll be able to find cheaper flights easier.
Fly Seasonal Airlines
Some airlines only fly in certain parts of the year. This is a huge thing for Orlando, especially, where my family is from. During the summer months when travel is at its heaviest (hello, Disney World!), airlines will start flying that route for a couple of months, giving you more options. These often work out to be cheaper than the airlines that fly to Orlando all year round, though one thing to be aware of is that seasonal airlines can sometimes fly into different airports that are further away from your final destination.