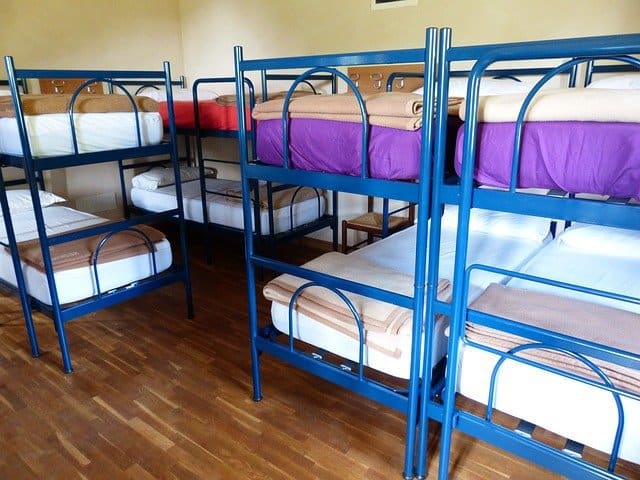 This post was written in collaboration with Hostelz.com, though all opinions are my own. 
One of my most hated expressions in the history of expression is 'shopping around." I CANNOT STAND shopping around. I know that responsible and budget-conscious adults shop around. I know that part of being one of those responsible and budget-conscious adults is shopping around. But I hate doing it. I am a decision person. Once I see something I like that is close enough to my budget and close enough to what I want, I'm all "SOLD! TAKE MY MONEY! PUT AN END TO THIS DECISION-MAKING PROCESS!"
This works well for many choices, but unfortunately when it comes to travel, you HAVE to shop around if you want to stick within your budget and also fly on a reputable airline or stay in a reasonably safe area of the city.
This is where Hostelz.com comes in. I used to use "hostel aggregators" that basically pulled up every hostel in a city and gave you reviews, which work well enough. But the problem is you have to check all of the different sites to compare reviews (hence the shopping around), and that's when I start to tune out and just click on a random one and call it a day and pray it works out.
Hostelz.com has basically come along and aggregated all of the aggregate sites, so you can search for a location, choose a hostel, and it will help you compare hostels against all booking platforms. If you plug in the dates you want, you can do a one-stop comparision of price amongst all of the major hostel booking platforms (similar to car insurance or flight aggregators like Student Universe). They also compile all of the reviews from all booking platforms to come up with an ultimate review and ranking "score." This is one of the biggest benefits, I think, because reviews can be so different from website to website depending on how many people have had a chance to review it, how recent the reviews are, etc.
The layout is easy to use and it's so much easier to glance at one screen rather than 18 tabs across the top of the page.
You can also earn a bit of extra money if you travel a lot, as they will accept paid reviews for hostels that aren't currently reviewed on their site. You can find more about that on the site, but it's not a bad deal if you find yourself traveling off the beaten track anyway.
If you're planning a trip soon, let me know what you think about the site! Suggestions? Comments? Expressions of gratitude for saving you money because you were too lazy to do the comparing yourself? (oh wait, that's probably just me.)
Bon Voyage!