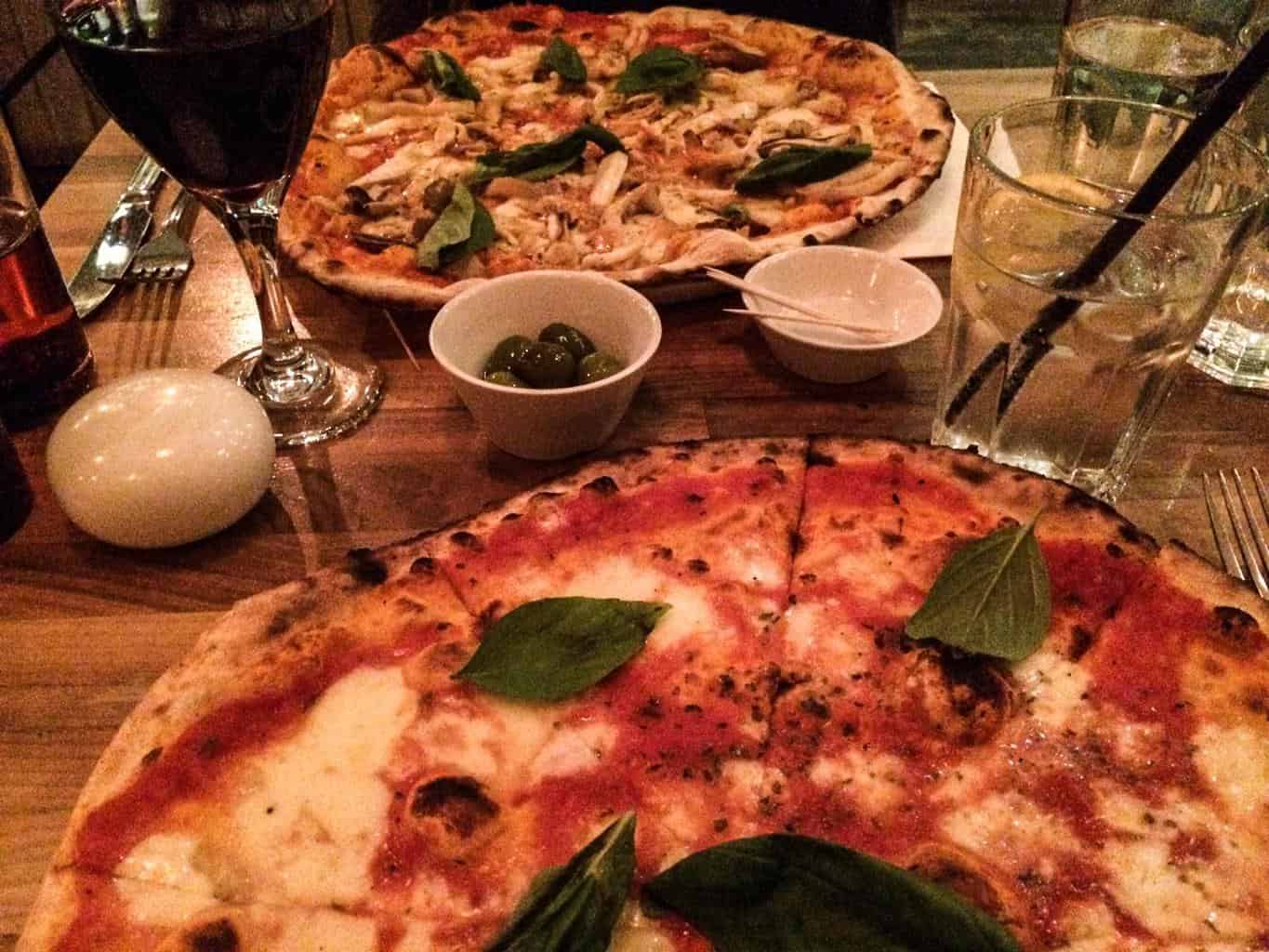 Last week, I got the chance to combine two of my favorite things: London and pizza. And let's just get one thing straight: I'm not a casual pizza lover. No, I am a pizza aficionado, a coneseuir, an expert in all things tomato and cheese.  We have a standing pizza night each week which is basically what gets me up in the morning the other 6 days.
In some ways this makes me prone to fall in love with any pizza place I go to. However, having tried so many pizzas in London, it also makes me more discerning and able to tell when the pizza is just not up to par.
Honest Italian in south London (Balham, to be exact) was the latest pizza quest on my list. It's only a few steps away from the tube stop, which made it easy for get to even for someone who doesn't live in South London. It's also known for its quality ingredients and wood-firing techniques, which already puts it above the local Dominos.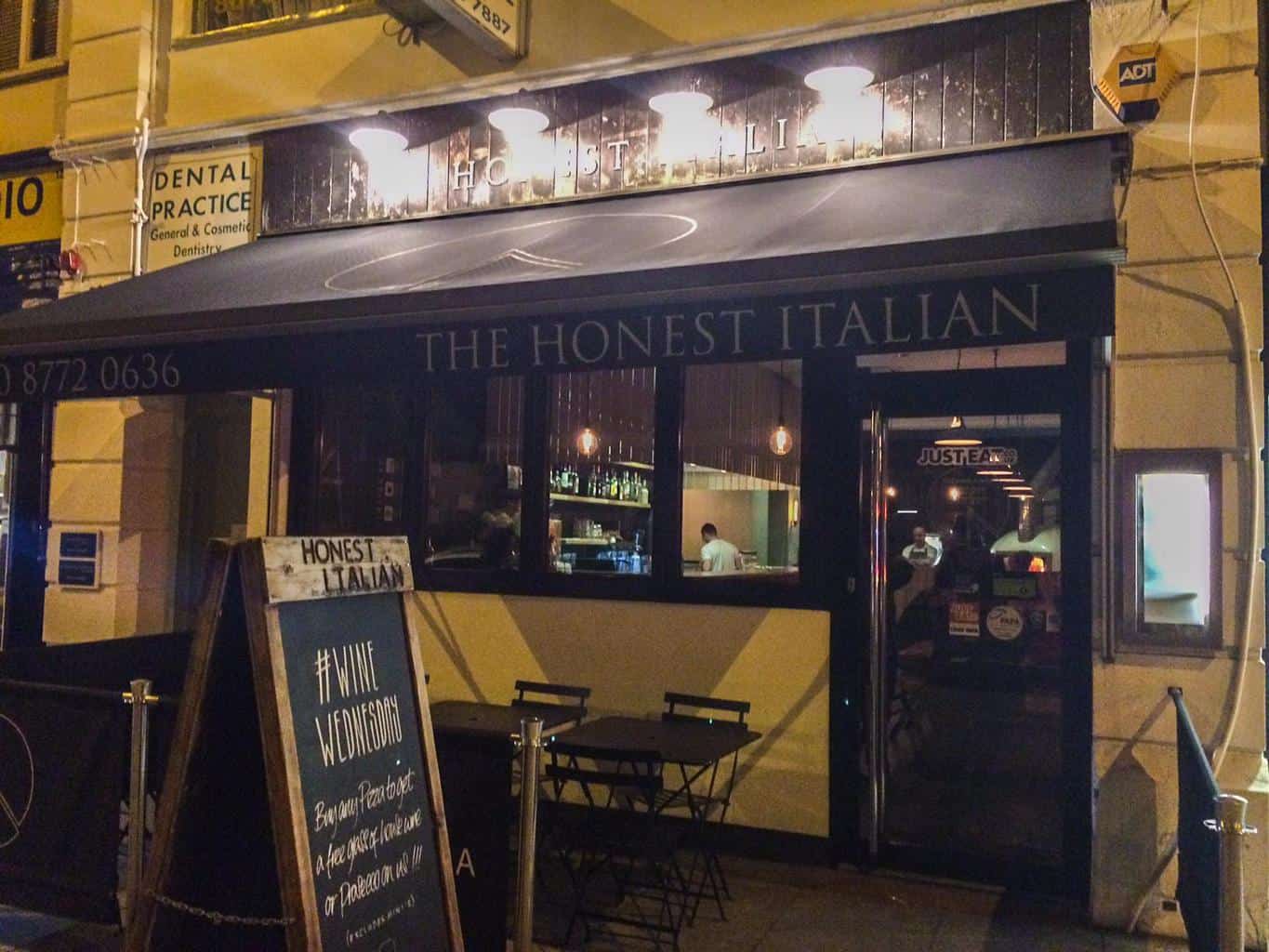 My friend and I arrived about 6:30, which for an American is a perfectly appropriate dinner time, but the place was empty. At first I was nervous. How could such a clean and friendly pizza place just steps from the station be empty? What's wrong with the food?
Turns out, there is exactly nothing wrong with the food, and it started filling up around 7. Oops! My American stomach forgot that dinner for Brits is typically later. My bad.
We started off with a bread and olive oil plate, which was a perfect amount to share without ruining our dinner. The bread was soft on the inside and crispy on the outside, and the oil was completely gone in about 5 minutes if that tells you something. If I came back again, I'd try the garlic bread which looked amazing.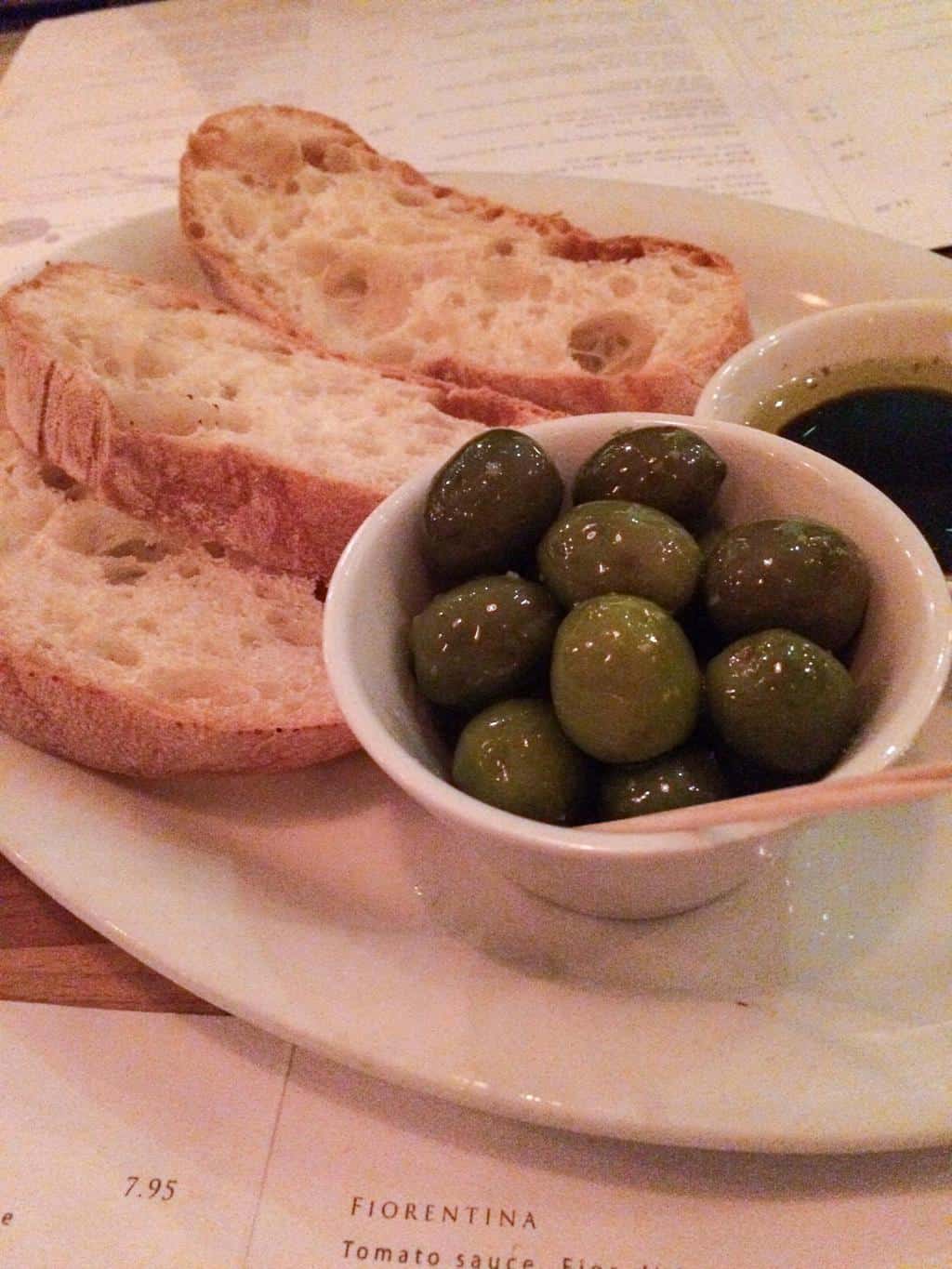 For our meals, I went for the classic cheese pizza. To be honest, I really only like cheese or pepperoni pizza as I find toppings ruin my pizza experience, but at least it makes I try the same thing in every restaurant! My friend went with the Funghi pizza – basically a mushroom-loaded pizza experience.
Honest Italian's pizzas are wood-fired thin crust, but they aren't too thin that you can't pick it up and eat it if you're tired of using a knife and fork (because this is England so we have to stay classy instead of shoving it all in my mouth folded over 3 times like I want to do).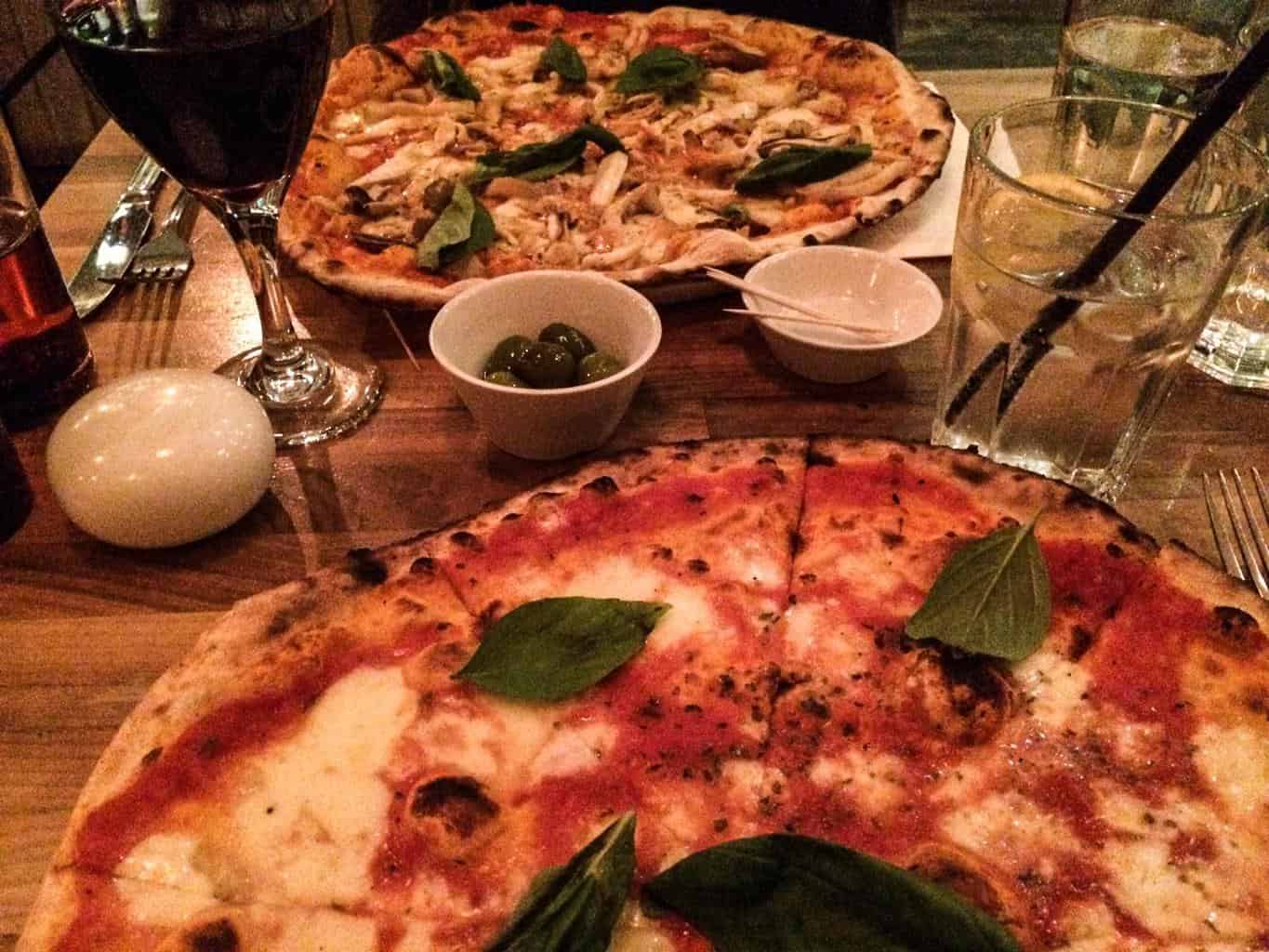 The verdict? Great! My pizza was great and the perfect combination of cheese and sauce. My friend's was also good, though she couldn't taste the truffle oil that was supposed to be on it. Maybe it was overpowered by over flavors or just went missing?
After we had (mostly) cleared our plates, it was time for dessert. I considered a few of the options, but I always came back to the ice cream, so ice cream it was. We both had two scoops and OH MY GOD. YES! The ice cream was creamy instead of icy (very important) and I would have wanted more if I weren't so full from eating an entire pizza by myself.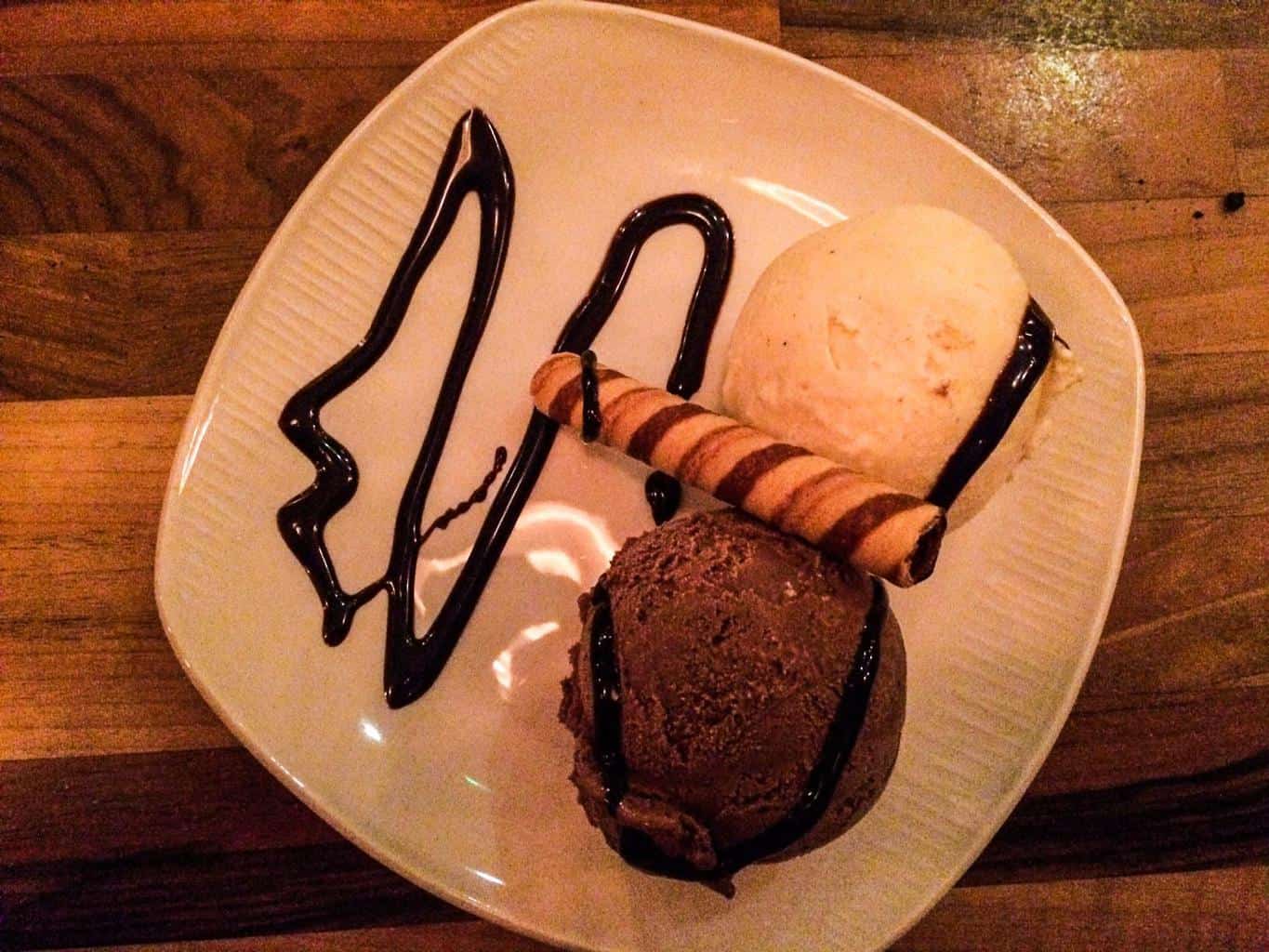 The service was friendly and welcoming. We took awhile to decide and they were patient enough to keep checking in. They were also flexible in letting us have 2 scoops of ice cream instead of the 1 scoop or 3 scoops that were on the menu. You can see the pizzas being made in the back, so you know they're done fresh.
The interior is also really cool. It was a bit dark for picture taking purposes, but not too dark that you couldn't see your dining companion so that's fine. There are regular tables along the wall as well as a bar area.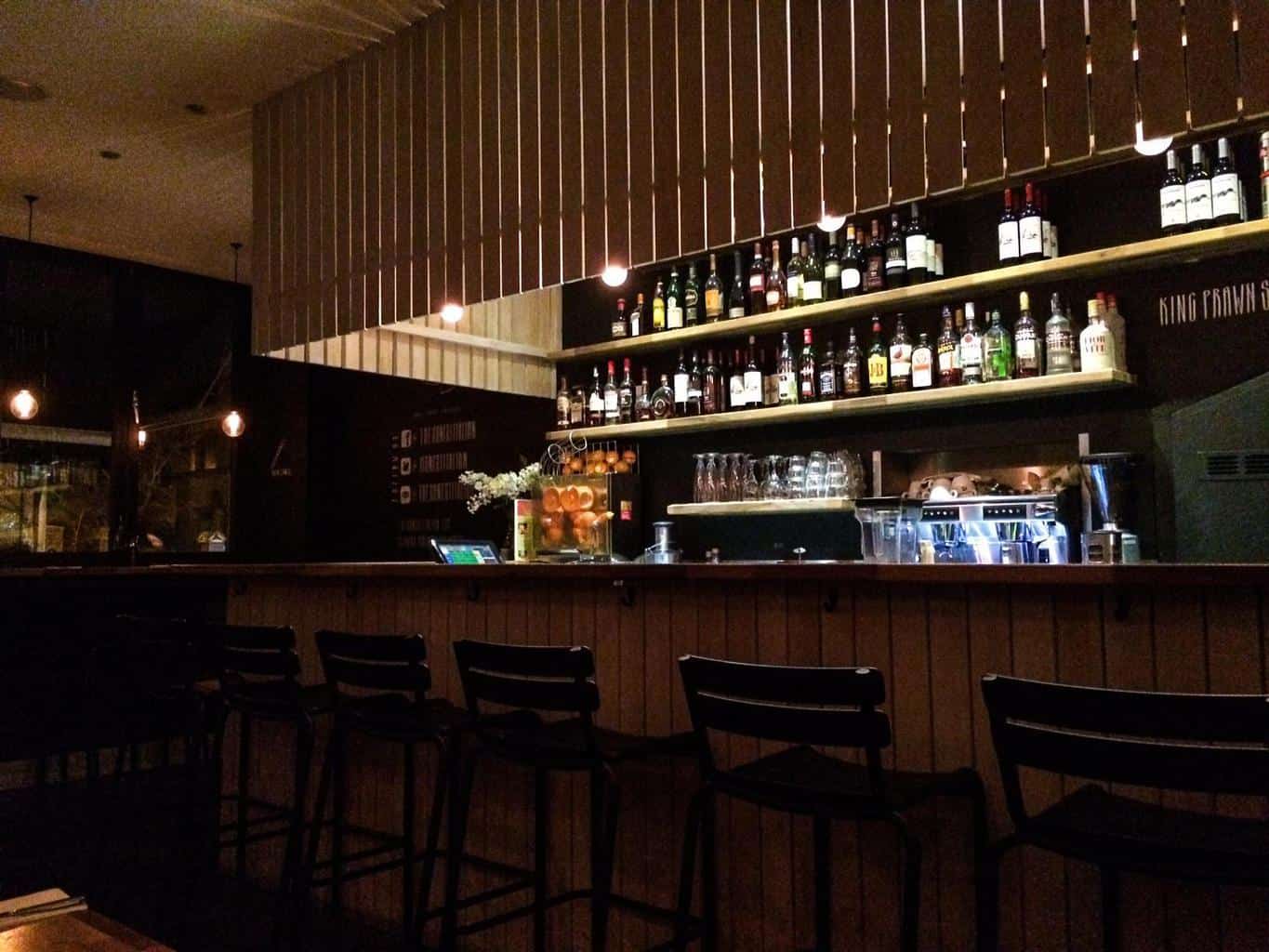 If you're in the Balham area (and even if you're not), a stop at the Honest Italian should be on every Londoner's to-do list. With so many Pizza Expresses and Pizza Huts around, it can be easy to get sucked into mass-produced slices. Honestly, though, the Honest Italian didn't cost any more at first glance than a standard pizza place, so it's really a no brainer when you're looking for authentic, freshly made pizzas.