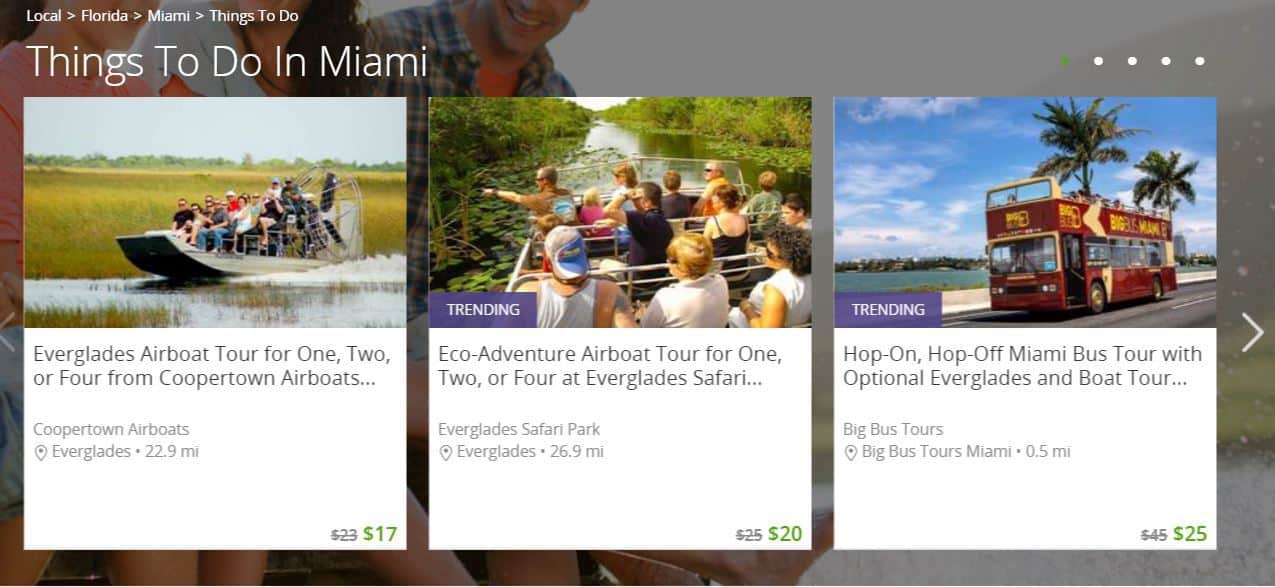 Note: This is a sponsored post. All opinions are my own.
Not only is the Christmas season now looming closer in the distance, but it's also Guy's birthday in October PLUS our anniversary later on this month, so I am in full 'gifting' mode.
I don't really like gifting 'things' anymore. I don't know when it started, but I guess I just feel like a)I don't know what people want enough to buy it for them, b)if they wanted it badly enough, they would have bought it themselves, and c)even if they do want it, it will eventually end up in a dusty closet somewhere.
I'm now an 'experience' gifter, which is also convenient for me as I usually find an excuse to take part in the experience I gift someone so it's like it's my birthday all year long.
Anyway, Groupon is one of my go-to places to see if there are any trips/experiences I could share with someone. Guy and I are all for a good deal, so I spend a lot of time on Groupon's Florida experiences for when we're spending time with my family. Groupon Things to Do is seriously a lifesaver for when I've just gotten into town and left the whole gift-buying thing until the last minute.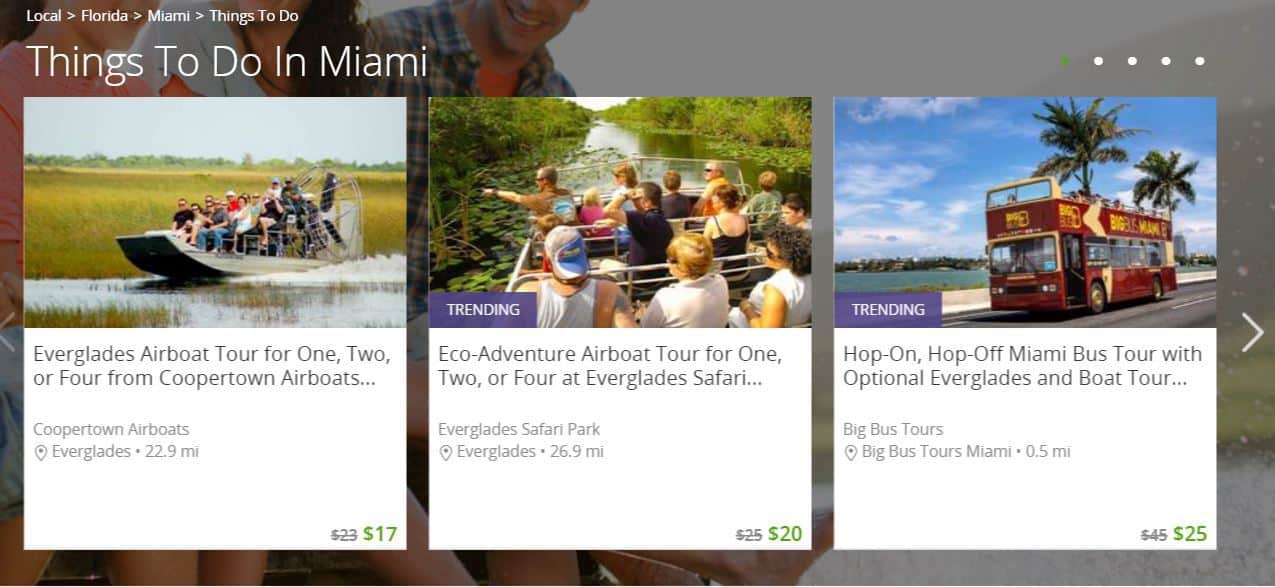 Then I obviously go to the Groupon site for every other city because I am constantly dreaming up new travel plans. Then it's six hours later and I've ended up buying myself like a full getaway to Miami, 18 pairs of shoes for every climate possible and a spa treatment because WHY NOT.
Any good finds you've had on Groupon lately? Share them in the comments!
fffc84e06f4afc093ab77085529b658354f4495f062bda5f33