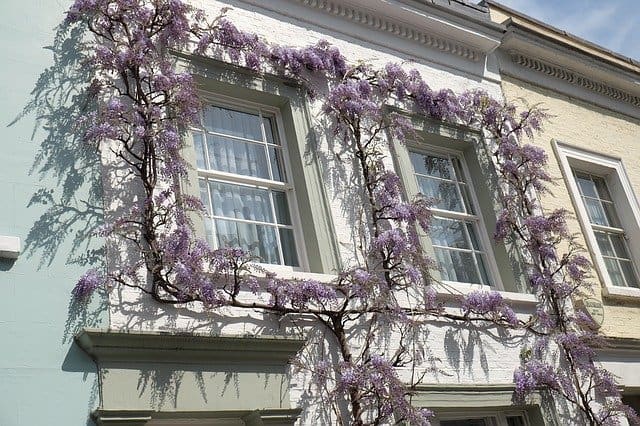 London is arguably one of greatest cities in which to live. People come from all over Britain and the rest of the world to settle and work in London. North London seems to attract more families than other parts of the city. But what is it in particular that makes them want to move here? Why do families choose to move to North London?
Property to buy or rent
There are some lovely homes and apartments to buy or rent in North London. But you'll have to part with a hefty sum to live in the best parts. Rentals for a 3-bed apartment come in at around £1750 per month, and a 2-bed apartment in Kentish Town, close to Tufnell Park Underground Station will cost around £1500 per month. If you need a large home, the rental for a 5-bed home in NW5 will cost around £4,100 per month.
If you're thinking of buying a property prices range from £555,000 for a new-build, 2-bed apartment adjacent to Gladstone Park, to £900,000 for a 3-bed duplex in NW10. But if you have the cash, there are palatial homes on offer from £9 million and upwards!
Green spaces
With nearly 40% covered by parks and greenery, London is surely one of the greenest cities in the world. North Londoners get to enjoy Alexandra Palace, which has close to 200 acres of parkland, where deer roam and where families can ice skate, play pitch and putt, row a boat around the lake, or just play on the grass. There's a wonderful garden centre and the Grove Café, where you can put your feet up and enjoy a piece of cake and a cup of tea. Of course, Ally Pally itself has always been a historic entertainment venue, with lots of music and events going on.
Regent's Park, close to the city centre, is a stunning expanse of parkland and open space, once used by King Henry VIII as a hunting ground. With its wildlife, flowers and trees, this royal park also has sporting venues, an open air theatre and cafes where you can order a sandwich and a cup of coffee.
What to do?
North Londoners have one of the biggest attractions on their doorstep – London Zoo. This is one of the world's oldest zoos and the perfect place for a family outing. Animal enclosures include the Reptile House, Penguin Beach and Gorilla Kingdom.
Camden, with its unique atmosphere along the lovely waterways of Camden Lock, is a hotspot for North Londoners as well as a big tourist destination. Camden Market is also a must-see, with hundreds of market stalls that sell antiques, vintage clothing, jewellery, pop memorabilia, art, records and furniture.
Sports
North London is home to Wembley Stadium, the most famous stadium in the world. The FA Cup Final is staged here, as are many music concerts and other events. Emirates Stadium, home to Arsenal Football Club, is another North London landmark, where fans gather throughout the year to watch the Gunners in action. White Hart Lane, the home of Tottenham Hotspur is also close by.
Schools
Among the top state schools in North London are The Henrietta Barnett School in Hampstead Gardens, Queen Elizabeth's School in Barnet, St Michael's RC Grammar School in Finchley, and Camden School for Girls. High performing independent schools include North London Collegiate School, South Hampstead High School and Highgate School.
For comprehensive help with finding a primary or secondary school for your child in North London, use this useful tool.
Great transport links
North London is exceptionally well served by buses and several Underground lines – Northern Line, Piccadilly Line, Victoria Line, Metropolitan Line, Jubilee Line – as well as the London Overground.
All of London will benefit from the new Crossrail project, but North London will score most because of the links at Liverpool Street and Tottenham Court Road.
North London is also perfectly positioned for international travel, with Luton Airport being close by and London Heathrow easily reachable at the other end of the Piccadilly Line.
Family friendly pubs
Finally, there are some wonderful family-friendly pubs across North London. Worth a visit are
Author Bio:
This article was written by Dakota Murphey, working as a freelance writer with North London based Letting and Estate Agent Peter Barry.