A few weeks ago, Guy and I went for a week up at Crieff Hydro in Scotland. It's about an 8 hour drive, which isn't terrible, but it can be a bit much for one stretch. On the way back, since we left Crieff later in the day, we needed somewhere to stop on the west coast of England.
Enter Morecambe, a small town situated on Morecambe Bay with views across the estuary and out to the Lake District. Neither of us had heard of Morecambe before, which either shows our geographical ignorance or southern snobbery, but the cheapest hotel we could find was conveniently situated along the coast.
Hey, sidenote! If you're traveling to the UK or live in the UK, whether for a short period of time or as an expat, why don't you join my Facebook group where you can ask questions, get advice or just look at pretty pictures of this part of the world! Just click here to request to join and I'll add you!
Everyone knows I'm always trying to chase the summer here, so I envisioned us placing out a beach towel and soaking up the sun (yes, I know it was October, a girl cam dream).
As it turns out, Morecambe is not exactly a tropical paradise, but it is a quaint little seaside town with some great natural views.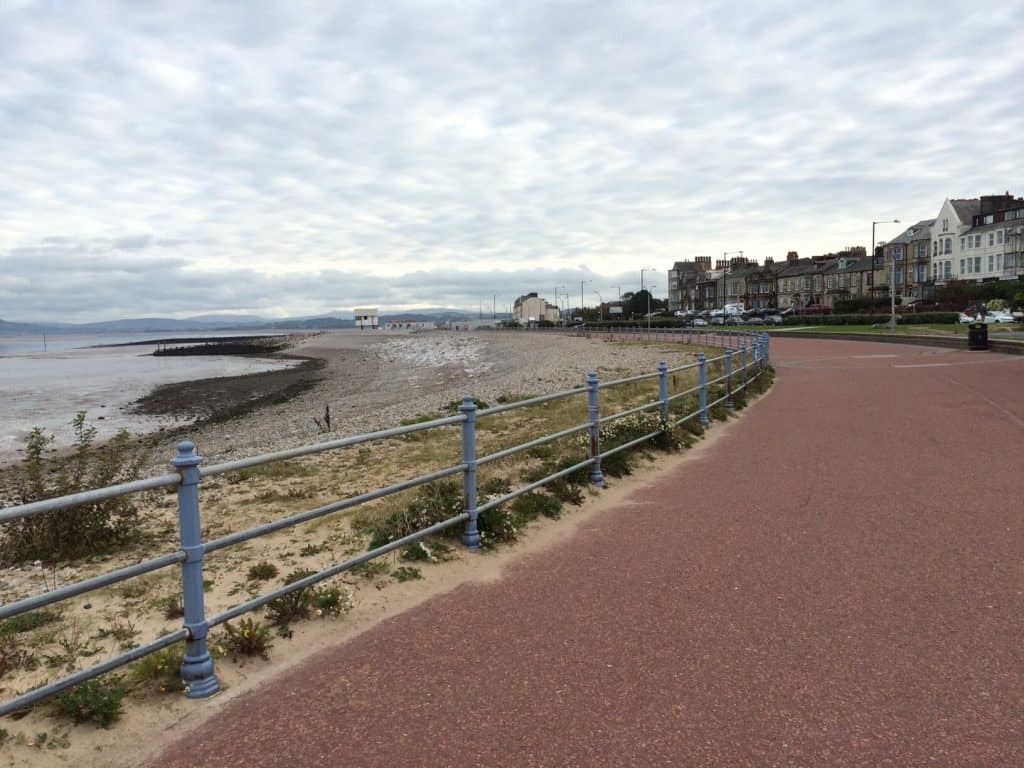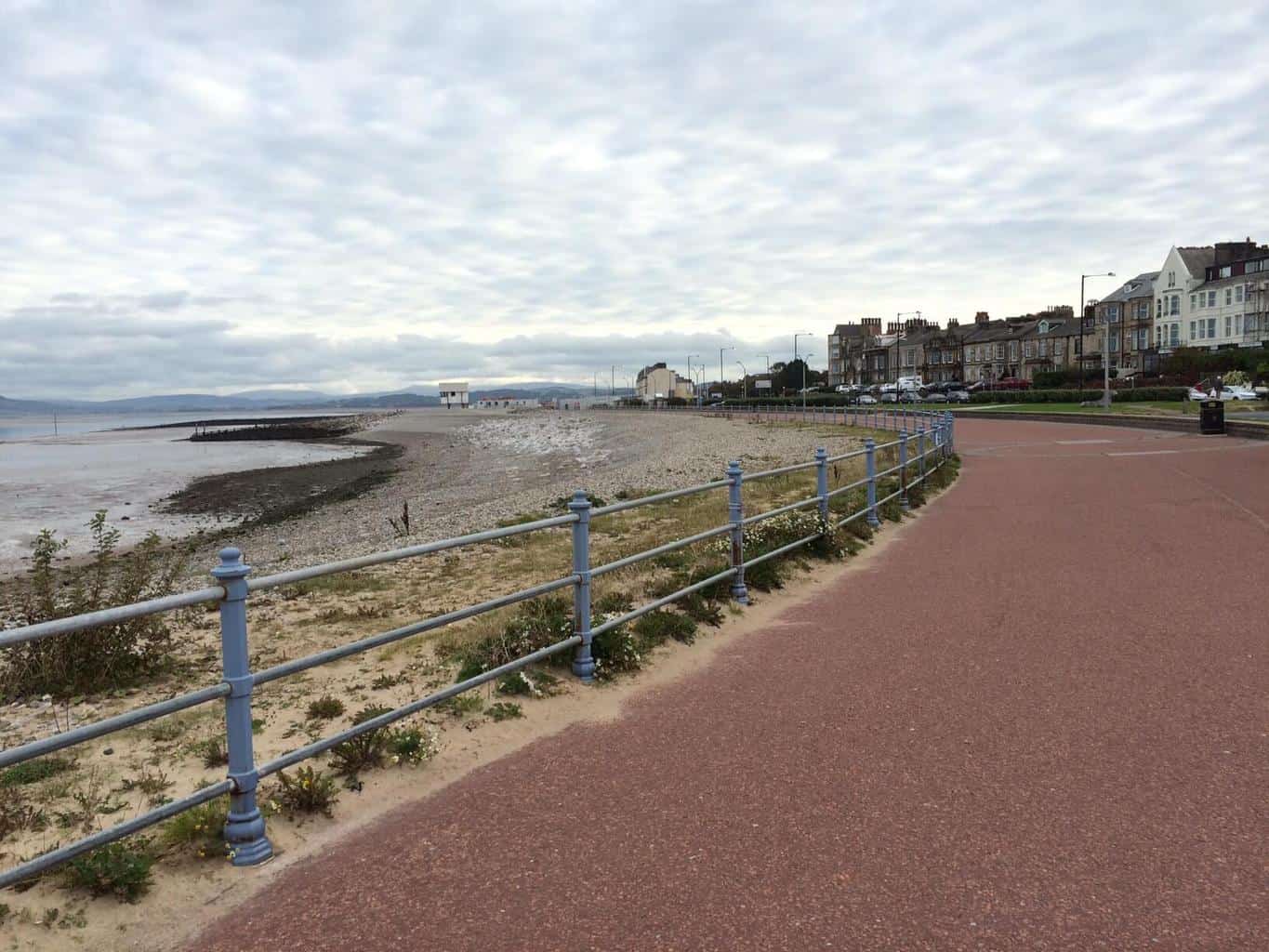 It was very quiet for a Saturday morning, a bit overcast but not raining. Locals wandered around with their dogs and some cafes opened for breakfast, but it's not a 'hustle and bustle' kind of place this time of year. We walked along the shore by ourselves, only passing a few people.
The mountains of the Lake District and surrounding areas stood tall behind the estuary, and the water was cold at our feet.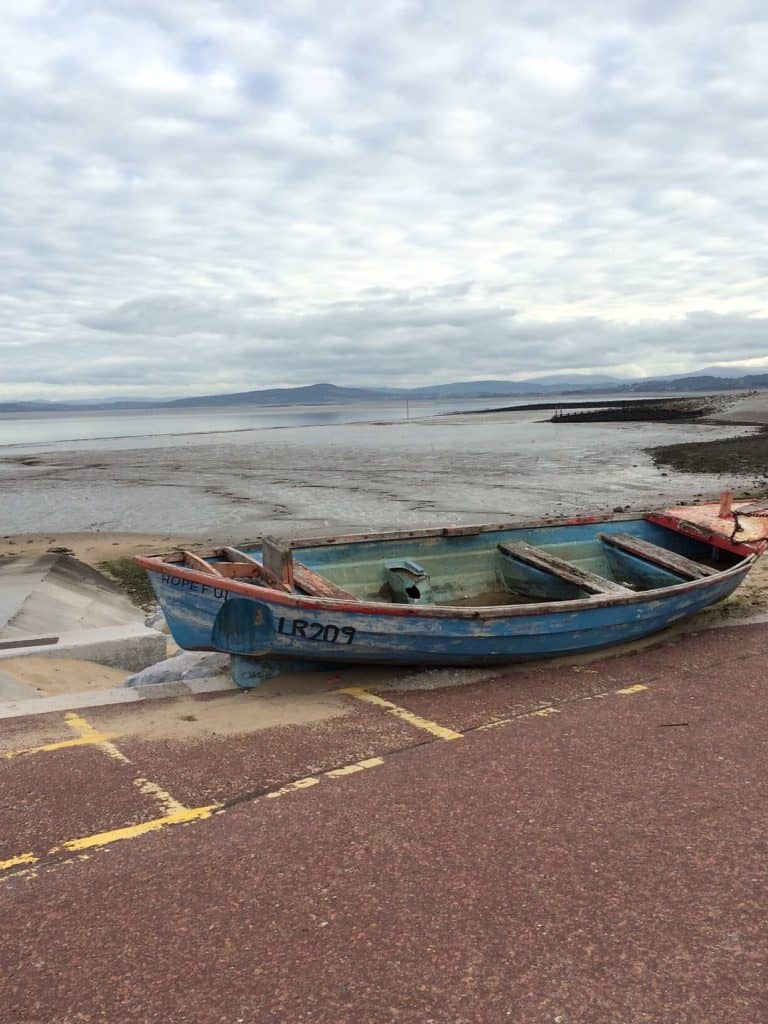 I didn't realize it at the time, but Morecambe Bay can also be a very dangerous place. It is essentially an expanse of mudflats that are known for fast tides and quicksand. In 2004, a group of Chinese workers died while working out in the bay as they were unaware of the tide coming in.
The morning we went, it was peaceful, but slightly foreboding. The dock jutting out into the bay was taken over by plants and the wood had turned slimy and slippery over the years.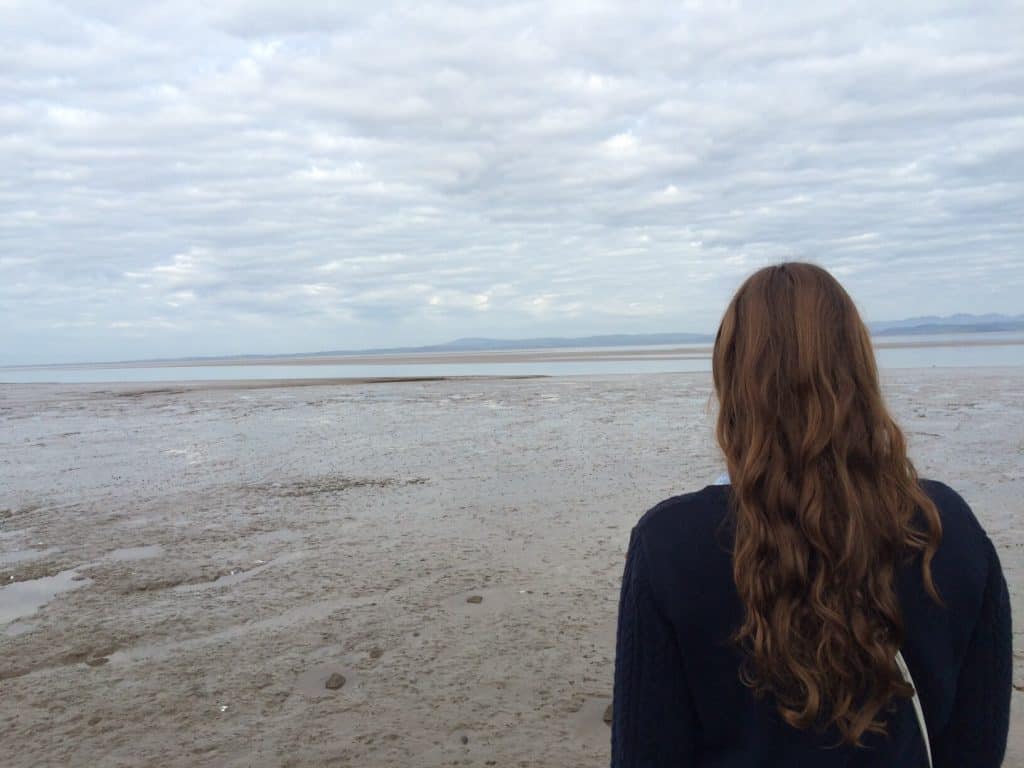 I tried to put my foot into the sand to see how far I could walk out, but quickly found out that it wasn't a step I was willing to take without mud boots! Guides offer tours of Morecambe Bay to help you explore safely, so I would highly recommend any of the adventurous travelers out there to book yourself onto a walking tour.
Admittedly we didn't stay too long in Morecambe. We may come back in the summer months or with a more purposeful itinerary to see the sights, but we were content for a few quiet moments on the shore on a chilly October morning.